---
Kotaku Saturday, March 26, 2022 5:45 PM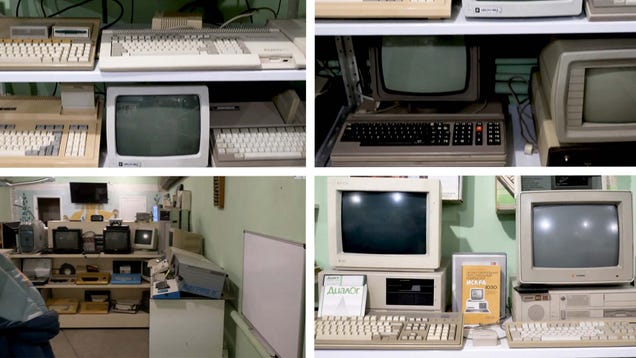 A large, privately-owned, and operated museum dedicated to retro computers and video games was destroyed earlier this week in Ukraine as a result of the ongoing and horrific invasion of the country by Russia. While a museum being destroyed doesn't compare at all to the thousands dead and injured, it's still a sad loss…
---
Kotaku Saturday, March 26, 2022 3:25 PM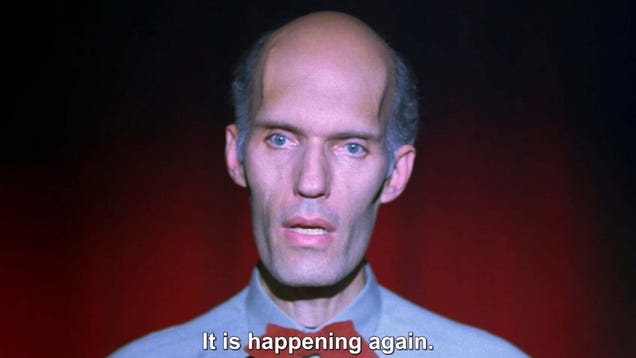 Storybook Brawl is a popular free-to-play card game on Steam. It has a fairly large and active playerbase who enjoy the game a lot. And now almost all of them seem angry and are review bombing the game's Steam page after the devs behind Storybook Brawl announced plans to integrate NFTs and blockchain technology into…
---
PCGamesN Saturday, March 26, 2022 4:35 PM
It looks like WoW Classic could be getting Wrath of the Lich King servers. There have been a few indications it could happen over the past few months, though we've just got our biggest one yet.
One player reports on Reddit that their guildmate has received a survey from Blizzard asking how likely they are to play a Classic version of Wrath of the Lich King. A few other players have shared that they, too, got a similar email, though one reveals more of what Blizzard is asking. Apparently, the developer is keen to know how interested people are in the new servers and if they played the original expansion when it was released back in 2008.
It wouldn't be the first time that Blizzard has gauged interest in a new WoW Classic server through an email. In 2020, some players got a survey asking their preference on starting a character in a potential WoW Classic: Burning Crusade server. One year later, of course, the expansion was re-released for the MMORPG.
WoW Shadowlands review
,
The best WoW addons
,
WoW Classic leveling guide
---
Rock Paper Shotgun Latest Articles Feed Saturday, March 26, 2022 7:00 PM
Honestly, given Rocket League's prodigious success, it's a surprise more games haven't attempted to follow in its car tracks. Announced this week, Turbo Golf Racing looks to change that. It's a multiplayer game about driving a car into a ball, but as the name suggests it's drawing inspiration from those ruined good walks rather than from football.
---
Rock Paper Shotgun Latest Articles Feed Saturday, March 26, 2022 6:33 PM
Skyblivion has been in development for ten years and still isn't done, but work continues on the mod project remaking Oblivion inside Skyrim. The latest video is impressive, too, taking a 15 minute tour of areas, enemies, weapons and more that have been rebuilt, while outlining the work still to be done. Watch it below.
---
Rock Paper Shotgun Latest Articles Feed Saturday, March 26, 2022 5:54 PM
To my mind the original PlayStation never had a good kart racer, but that might change sometime in the future - sort of. The developer of the recent Bloodborne PSX demake has announced their next project and yep, it's Bloodborne Kart. There's a teaser trailer below.
---
Rock Paper Shotgun Latest Articles Feed Saturday, March 26, 2022 5:31 PM
Activision Blizzard are facing a new lawsuit this week from an employee who alleges that the company has a "frat boy" culture, including excessive drinking and sexual advances made by supervisors. The employee, named as "Jane Doe" in the lawsuit, also alleges that she had to accept a lower paid job within the company to escape the sexism, and that she was passed over for better roles after she complained.
---
Twinfinite Saturday, March 26, 2022 8:15 PM
Today third-party developers had plenty of news and releases to share about Microsoft Flight Simulator add-ons.
---
Twinfinite Saturday, March 26, 2022 6:36 PM
Star Citizen developer Cloud Imperium Games released two new videos about the growing space sim, focusing on upcoming content.
---
Twinfinite Saturday, March 26, 2022 5:05 PM
Today Teamkill Media released a new trailer of its "cosmic horror" game Quantum Error, showing footage running on PS5.
---
Twinfinite Saturday, March 26, 2022 3:54 PM
Today we learn that the RWBY anime RWBY: Ice Queendom will air in 2022 on Crunchyroll & Rooster Teeth, alongside a trailer and details.
---
Twinfinite Saturday, March 26, 2022 3:11 PM
Sonic Powered is about to launch a new game for Nintendo Switch, Landing Hero Haneda x 787 in Japan, challenging players to land a 787.
---
Twinfinite Saturday, March 26, 2022 2:01 PM
Technobrain just released Kansai International Airport (RJBB) for Microsoft Flight Simulator. Here's Twinfinite's verdict.
---
Siliconera Saturday, March 26, 2022 7:00 PM
The official Twitter account for RWBY uploaded a trailer for the upcoming anime adaptation of RWBY: Ice Queendom. From the trailer, it appears that it will follow the main continuity of the show. The Japanese cast will also reprise their roles, though it is unclear if there will be an English dub yet. It will come out in 2022.
Monty Oum of Rooster Teeth developed the original concept of RWBY the web animation. As for the anime, Gen Urobuchi of Puella Magi Madoka Magica is the concept writer, while Tow Ubukata of Fafner in the Azure is in charge of the script. Black Rock Shooter's huke is the character designer, and SHAFT (also Puella Magi Madoka Magica) will animate the show.
You can watch the trailer for RWBY: Ice Queendom here:
https://twitter.com/OfficialRWBY/status/1507519084342173715
Saori Hayami, Yoko Hikasa, Yu Shimamura, and Ami Koshimizu will reprise their roles as Ruby, Weiss, Blake, and Yang, respectively. These four voiced the main characters in the Japanese version of the RWBY web animation. Hayami will also sing the ending song, which you can hear in the trailer.
RWBY: Ice Queendom will not be the only new piece of RWBY content that appears in 2022. WayForward, creator of the Shantae series, announced that it is working on RWBY: Arrowfell. RWBY: Arrowfell is an action platformer that will come out for the Nintendo Switch, PS4, Xbox One, and PC.
RWBY: Ice Queendom will start airing in 2022. The official Twitter account will keep everyone updated on information and developments.
The post RWBY Ice Queendom Anime Will Air in 2022 appeared first on Siliconera.
---
Siliconera Saturday, March 26, 2022 5:00 PM
Kadokawa announced the anime adaptation of Kantai Collection, also known as KanColle, will receive a season 2 in November 2022. Alongside the announcement, the company also revealed the key visual for the upcoming season. Furthermore, Kadokawa opened up a new website dedicated to the series, where it revealed the cast and staff returning for the new season.
The announcement appeared as part of the ongoing AnimeJapan 2022 event. The C2 Kikan Twitter account shared the announcement via tweet. The new key visual shows off Shigure front and center, as well as characters such as Yamashiro, Fusou, and Mogami. The official press release reveals that the characters will face a "harsh battle unlike any they've seen before."
You can check out the new key visual for KanColle season 2 below.
Kadokawa announced KanColle season 2 would air in 2022 back in January, during the Chinjyufu New Year Live broadcast. However, production on the second season originally started back in 2015, after the first season ended. The series itself is an adaptation of the Kantai Collection mobile game which released in 2013. The second season will reportedly be a standalone project set in 1944, and will not have any direct relation to the first season.
KanColle season 2 will release in November 2022. The first season of the anime is available to watch on Crunchyroll and Funimation.
The post KanColle Season 2 Will Air in November 2022 appeared first on Siliconera.
---
Siliconera Saturday, March 26, 2022 3:00 PM
I discovered Alice in Borderland when it popped up as a new live-action release on Netflix in December 2020. By that point, I had watched most of the Japanese dramas available on the service and craved more. In my personal experience, the only way any company licenses more J-dramas is if there are viewership numbers to back it up. So, I took it upon myself to watch it that weekend. I was immediately hooked. And now, the Alice in Borderland manga provides another way to experience it.
Imagine drifting through the world with your closest friends. You have no real ambitions, no goals. You just know that the life your parents want you to have with a respectable career path working in an office and repeating the same steps day in and day out isn't for you. Alice in Borderland's hero Arisu Ryohei spends his days avoiding homework, "wasting" his time with video games, and hanging out with slacker friends Chota and Karube.
One afternoon, when confronted by his brother about slacking off, Arisu slips out of the house before things escalate with their dad. He heads to the bar where Karube works to meet up with his friends and commiserate about life. They talk about the what ifs; what if zombies rise up, what if there's an apocalypse, what if... as they wander along the abandoned train tracks. Some time around 4am, the group notices a fireworks display. An intense light blankets the sky. When they wake up, they discover themselves back in the bar.
A thick layer of dust covers the room and the boys are bewildered. They head outside only to find the streets devoid of people. Weeds and other plant life have sprouted through the roads and sidewalks. Food with an expiration date of the same year (2010) has molded. As they search for others, Arisu and his friends happen upon what looks like a festival of some sort. There are tables upon tables of freshly prepared food and refreshments just sitting there. While partaking of the buffet, another person emerges from the restrooms. An older woman quickly deduces they are first timers and warns them not to leave. They have unknowingly been lured into playing a dangerous game. Once you're in, the games never stop.
Trapped in this new world where the only way to stay alive is to risk your life, Arisu competes in these Borderland games in search of answers. Who is the Game Master? What happened to the real world? Is there a way to leave the game without dying?
In July 2021, Viz Media announced the company acquired the license to Alice in Borderland. Turns out, Viz is publishing the series as omnibus collections in its Signature imprint. The first volume contains the first two tankobon and covers the first two Borderland games: Three of Clubs and Five of Spades.
If you're coming to the manga because of the Netflix series like I did, don't be surprised by the differences between the manga and the show. In all honesty, while I love the source material, some of these changes are definitely for the better. Especially in terms of technology. Consider that the manga was set in 2010. It makes sense in the context of the manga that messages in that time period were given using large screens and visa papers printed out like tickets. With the live-action version taking place a full decade later, using smartphones as the primary means of communication and tracking is only natural. Why bother with annoying collars when people are already carrying a tracking device on their person every second of every day?
Another big shift in tone with the Netflix version is that Arisu and his friends are a bit older. Chota works an office job, Karube's still at the bar, and Arisu is just drifting along. An EMP causes a power outage while they hide from the police in a train station bathroom. When they stumble out of the stall and back outside, Tokyo is a ghost town. I enjoy both versions but I think the stakes in the manga are just a bit higher with our stars being adolescents.
So if you're like me and enjoy reading the source material as a way to enhance your viewing experience, I highly recommend checking out these Alice in Borderland omnibus releases. It starts strong and just keeps amping things up. Don't be shocked if you finish this double feature in one sitting.
Volume 1 of the Alice in Borderland manga releases on March 15, 2022 in North America.
The post Alice in Borderland Manga Doubles the Stakes appeared first on Siliconera.