---
Kotaku Friday, May 6, 2022 4:50 PM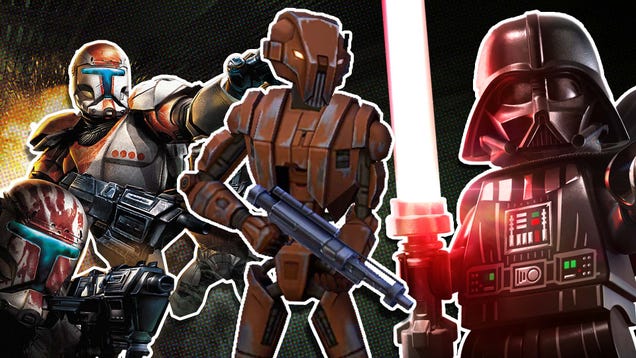 Looking online it seems there have been approximately 64,534 Star Wars games released since the first film hit theaters in the '70s. (Editor's note: That's incorrect.) But, while many of them are good, some are really, really good. These are the kind of games that are so great that even non-Star Wars fans can't deny…
---
Kotaku Friday, May 6, 2022 4:30 PM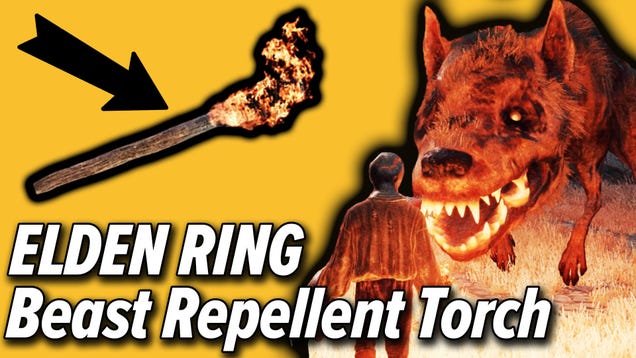 ---
Kotaku Friday, May 6, 2022 4:15 PM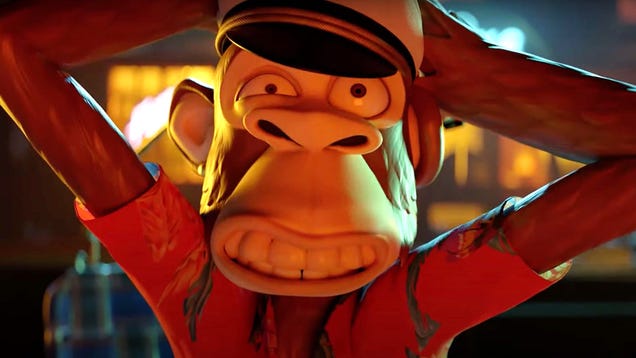 Something bad is happening over in the Bored Ape Yacht Club, the year-old NFT collection owned by blockchain tech firm Yuga Labs. Bad things seem to happen almost daily in the NFT sphere and the cryptocurrency community at large, which are both unfortunately frequent targets of multimillion-dollar hacking initiatives…
---
Kotaku Friday, May 6, 2022 4:00 PM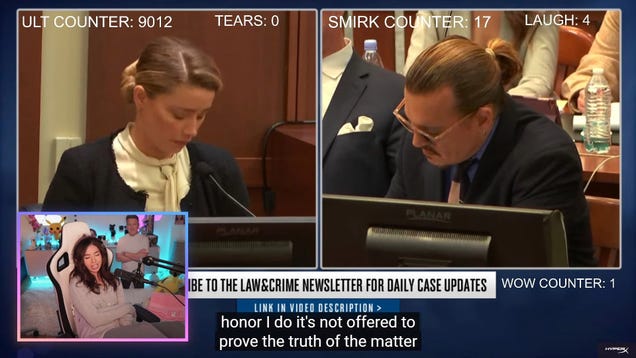 If you've visited Twitch lately, you may have noticed that the most-popular "Just Chatting" category and the front page have been dominated by one thing: the defamation trial between actors Amber Heard and Johnny Depp. What started on April 11 as an in-court battle recounting a toxic relationship filled with abuse and…
---
Kotaku Friday, May 6, 2022 3:35 PM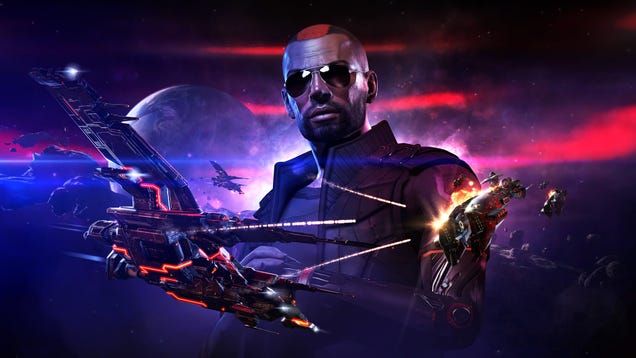 During the keynote of this weekend's EVE Fanfest convention in Reykjavik, Iceland, EVE Online creative director Bergur Finnbogason previewed an upcoming collaboration between the spacefaring MMO and Microsoft's Excel spreadsheet program in front of a crowd of dedicated fans. They ate it up.

---
Kotaku Friday, May 6, 2022 2:40 PM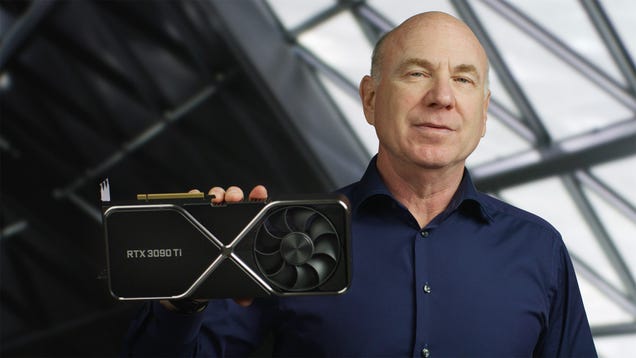 Nvidia, producer of graphics cards since prehistoric times, has just been fined $5.5 million by the U.S. Securities and Exchange Commission for failing to divulge to investors how much of its 2017-18 revenue came about from crypto-miners.

---
Kotaku Friday, May 6, 2022 1:45 PM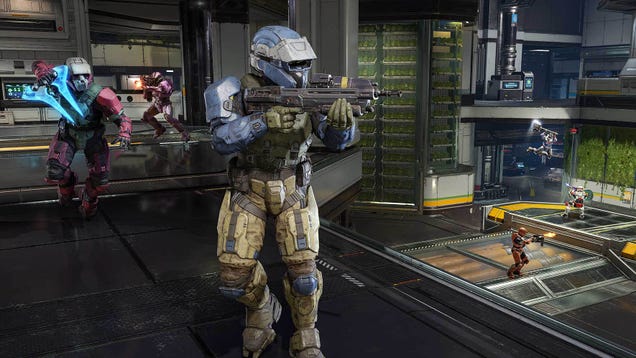 Halo Infinite's second season, which was supposed to be a much-needed phoenix down, is off to a rocky start. Three days after its rollout, the developer has acknowledged its pitfalls, promising to "review options." Also: Every player is getting free stuff.

---
Kotaku Friday, May 6, 2022 12:45 PM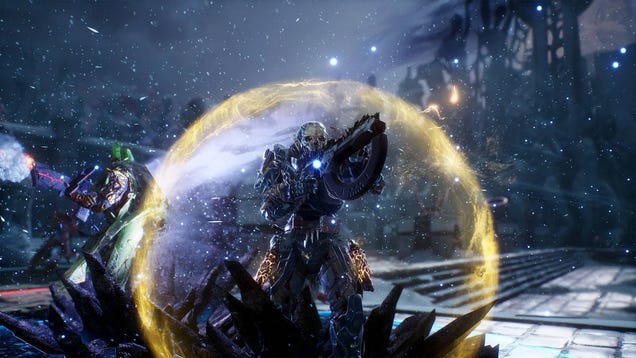 According to a recent operations report from the development studio People Can Fly, the online loot shooter Outriders didn't make any profit by the end of 2021.

---
PCGamesN Friday, May 6, 2022 7:16 PM
Lost Ark's May update will give western players their first glimpse of a legion raid. While the popular MMORPG has been around for a few months now, the lengthy encounter is one of the endgame slices of content from the eastern version that we've yet to see.
SmilegateRPG describes legion raids as "difficult team-based activities that require teamwork to understand and execute the strategy necessary to counter each legion commander's unique characteristics, abilities, and mechanics". They can take a while to master, so you're getting gates that act as checkpoints to save your progress as you advance.
The first legion raid you're getting is Valtan, which is an eight-player encounter with two checkpoints and a "swathe of new mechanics". You'll need to get your item level to 1,415 to try normal and 1,445 for hard. If you manage to complete the raid, you'll get materials to craft a new rarity of gear called 'Relic' for your troubles. SmilegateRPG says these provide more "impactful armour and weapon bonuses" alongside "bigger stat bonuses and more engraving nodes on accessories".
Best MMOS and MMORPGs on PC
,
Upcoming PC games
,
Best fantasy games on PC
---
PCGamesN Friday, May 6, 2022 5:38 PM
After one week of intense grinding, a Diablo 2: Resurrected player has won the race to reach the maximum level in the first competitive Ladder season. The whole thing was streamed on Twitch by the victor Teo1904 and certainly made for a wild week of speedrunning entertainment.
As you can peep from Teo1904's Twitch overlay (below), it took him 138 hours to go from level one to 99. It gets harder to level up as you go, too - making up the last level to hit 99 alone took more than one day. Teo1904 reckons he got 34 hours of sleep during the marathon grind. It took the streamer around eight days to hit level 99, which works out to around five hours of rest each night. Credit to him for catching some winks, though. We've seen Apex Legends and League of Legends streamers go to max rank from zero in single streams, and it looks brutal.
Teo1904 didn't hit the milestone by himself, though. The streamer got by with a little help from pals MacroBioBoi, BTNeandertha1, Rob2628, Jymnasium, Raxxanterax, and more, with the group running various strategies to optimise the level grind. One of the more touching details, though, comes from the name of Teo1904's character. As MacroBioBoi explains on Reddit, the 'Unsullied' in 'Teo_Unsuillied' references a dear friend who unfortunately passed away over the past year.
Diablo 2: Resurrected review
,
The best RPG games
,
The best Diablo 2 Resurrected classes
---
PCGamesN Friday, May 6, 2022 5:40 PM
The League of Legends patch 12.9 notes are starting to make their way onto the Public Beta Environment (PBE). While LoL patch 12.8 has just gone live, we already have a good idea of what Riot Games is working on next for the popular MOBA game.
While you wait for new content to populate the PBE, you've got plenty to check out in League of Legends' latest patch. Riot has overhauled Swain's kit to make him a more attractive pick in the current meta, while 18 other champions have also been tweaked. If you're looking for some more visual flair, Riot has added a lovely batch of Solar and Lunar Eclipse skins for Kayle, Sejuani, Sivir, Aatrox, and Senna.
While patch 12.9 is still in the earlier stages of development, you've got plenty to eyeball. Riot is working on a mid-scope update for Taliyah that'll be just as extensive as Swain's rework. You've also got several new High Noon skins for the likes of Katarina, Leona, and more that make the champions look like gothic vampire hunters. If that isn't your style, Riot has also added some icy skins to honour esports outfit Edward Gaming's 2021 World Championship.
Best LoL Champions
,
League of Legends patch 12.8 notes
,
LoL tier list
---
PCGamesN Friday, May 6, 2022 3:08 PM
Someone has created a Minecraft mod that effectively gives you the 'new game plus' experience. It makes sense as you'll often reach a stopping point in the sandbox game once you've beaten all the bosses or built something incredible. It's one where you can start again as often as you want for a new challenge, but the task is often more about the environment than the big fights. Sure, creatures like the Warden are tough, but that's not really the point. The Progressive Bosses mod aims to change that by making bosses harder.
Progressive Bosses is a mod for Minecraft 1.18 that has a plethora of changes designed to keep the boss fights ramping up in a more challenging way. It operates differently in both single-player and multiplayer too, so you'll find fun fights no matter how you like to play. You can read all the specifics on the site.
Primarily focusing on the Wither and the Ender Dragon, this mod buffs them up whenever you kill them off by increasing their health and damage or giving them a new ability.
Minecraft console commands
,
Minecraft skins
,
Minecraft mods
---
PCGamesN Friday, May 6, 2022 1:00 PM
Riot Games is delivering on its recent promise to "slow the pace" of League of Legends combat in update 12.10 with its 'champion durability update'. As part of patch 12.10, the MOBA game's developer aims to increase champion survivability to allow for more counterplay and create opportunities for longer 5v5 teamfights.
Riot says that it believes "League is at its best with fast paced, high-intensity combat; but now that it's gone too far in that direction we need to rein it back a bit." League of Legends update 12.9 released recently on the PBE and featured several nerfs to champion damage, but this planned update is set to buff champion durability across the whole roster in line with Riot's goals to slow the game's tempo down.
The team states that it doesn't believe any particular champions or items are to blame, but that damage is too high across the board. Their plan is to increase the survivability of all champions with buffs to base health, as well as increasing the health, armour, and magic resist per level values. To ensure that this increased durability doesn't cause fresh issues, it is also planning to nerf Baron, turrets, and mana regeneration.
Best LoL Champions
,
League of Legends patch 12.8 notes
,
LoL tier list
---
PCGamesN Friday, May 6, 2022 12:42 PM
Nvidia has received a fine of $5.5 million from the U.S. Securities and Exchange Commission (SEC), for failing to disclose the impact of crypto mining on the sale of its GeForce GPUs. The company has neither admitted nor denied the charges, and has agreed to a cease-and-desist order in addition to paying the penalty in full.
While it's no secret that demand from crypto miners has contributed to the limited availability of the best graphics cards from Nvidia in recent years, this charge stems the company's revenue during the 2018 fiscal year. Throughout that time, the SEC says "Nvidia customers increasingly used its gaming GPUs for cryptomining," following higher demand and interest from consumers in cryptocurrency.
The SEC asserts that Nvidia "deprived investors of critical information to evaluate the company's business in a key market", due to the company "creating the impression that its gaming business was not significantly affected by cryptomining." As a result, the company has been found to be in violation of the Securities Act of 1993 and the disclosure provisions of the Securities Exchange Act of 1934.
RTX 4000 - everything we know
,
GeForce Now RTX 3080 review
,
Best graphics card
---
PCGamesN Friday, May 6, 2022 12:44 PM
Investing in the best webcam is a surefire way to improve your streaming or home office setup. While they're often viewed as a gaming PC peripheral, a standalone camera will often run circles around the built-in offerings found in the best gaming laptop.
Whatever the best webcam for your needs is, there are plenty of options available to you. While cameras from big-name brands like Elgato, Razer, and Logitech will typically offer the best specs such as high resolution and frame rates, there's great value picks to be had from lesser-known boutique manufacturers.
If you've money to spare, a DSLR camera will offer a higher quality experience over even the best webcam, but for everyone else, the latter will do wonderfully with 1080p video capture at 60 frames per second and be decidedly cheaper. Some devices even support HDR, but the only streaming service that currently supports high-dynamic range is YouTube Gaming, so keep that in mind if you're looking for something for Twitch or Zoom calls.
Best SSD for gaming
,
How to build a gaming PC
,
Best gaming CPU
---
PCGamesN Friday, May 6, 2022 12:06 PM
So you want to know about Starfield mods? Mod support is an important part of many PC games, but especially RPG games. Skyrim has endured all these years partly because it's a great game, partly because Bethesda keeps releasing it on hitherto unknown gaming platforms, but also because it's powered by a vibrant and creative modding community.
You can imagine then, that those looking forward to Bethesda's new upcoming open-world game will be very interested in knowing about the prospect of Starfield mods. Running around a fantasy game with custom horse armour or new powers is fine and all, but we're talking space here. The boundless, unhinged creativity of the Bethesda modding scene with a corner of the galaxy to play with? Sign us up.
Thankfully Starfield mod support is one of the few things we have a definitive answer for, like whether or not there will be a Starfield Game Pass release. In a Reddit AMA held in November 2021, Todd Howard himself talked about Starfield mod support, stating "Our plan [is] to have full mod support like our previous games. Our modding community has been with us for 20 years. We love what they do and hope to see more make a career out of it."
Starfield release date
,
Best space games
,
Elder Scrolls 6 release date
---
Rock Paper Shotgun Latest Articles Feed Friday, May 6, 2022 6:40 PM
Right, this is a bit of a weird one - a potential misprice at Currys sees two Halo Infinite branded peripherals made by Razer going incredibly cheap. Right now, you can pick up a full-size mechanical keyboard with Halo branding for £32 (was £120!) or a high-end gaming mouse with Halo branding for £20 (was £70).
---
Rock Paper Shotgun Latest Articles Feed Friday, May 6, 2022 6:25 PM
Today you can get the beginnings of a great mid-range gaming PC at Newegg. The American e-tailer is offering two Asus components for $460 today: an RTX 3060 graphics card and a ROG Strix 750W 80+ Gold PSU. That's a $100 discount compared to buying both components separately, and cheaper than you'll find most RTX 3060 graphics cards on Amazon right now.
---
Rock Paper Shotgun Latest Articles Feed Friday, May 6, 2022 5:41 PM
Eve Online, the space MMO that's so laden with consequence it's frightening, is introducing multi-year story arcs to pull its NPC factions into the heart of the game. The finale of developer CCP's first planned arc will launch before the end of 2022. The idea is to let capsuleers build meaningful bonds with their home empires by fighting for them in New Eden's living universe - which has always been shaped by players, not NPCs.
---
Rock Paper Shotgun Latest Articles Feed Friday, May 6, 2022 12:20 PM
In theory I'm rather partial to slash-em-up crowd fighting games, but I've never got on with the big names in the genre. Your Devil May Cries and your God Of Warses are the obvious reference points for describing Ultra Age, but it doesn't really feel like them, and I don't think it's trying to either.
The basic idea is that you're stranded on a jungle planet full of industrial ruins, and have to fight through robots and huge animals in small groups, switching between several (kinda samey) swords as needed. It's not really doing anything spectacular, but it's enough of its own thing to feel like more than just a budget God Of Cries.
---
Twinfinite Friday, May 6, 2022 2:52 PM
Today third-party developers had plenty of news and releases to share about add-ons for Microsoft Flight Simulator.
---
Twinfinite Friday, May 6, 2022 2:28 PM
Ever since Crunchyroll and Funimation officially unified, anime fans have been treated to an abundance of new subbed and dubbed titles that have been arriving on the platform. Today, Crunchyroll revealed its full catalog of titles that are coming to it this month. Below is the full calendar of anime that will be new to […]
---
Twinfinite Friday, May 6, 2022 2:04 PM
Today Square Enix announced a Final Fantasy XIV crossover coming to its popular mobile game NieR: Re[in]carnation.
---
Twinfinite Friday, May 6, 2022 1:43 PM
The first (and maybe last) season of Moon Knight is now in the books after six episodes of Egyptian deity hijinx. It had a different overall feel from past MCU since it contained nearly no references to past films or TV shows. Rather, the ways that writer Jeremy Slater and Director Mohamed Diab fit Moon […]
---
Twinfinite Friday, May 6, 2022 1:33 PM
Today Final Fantasy XVI producer Naoki Yoshida made an appearance during a livestream and provided a small update on the upcoming game.
---
Siliconera Friday, May 6, 2022 2:00 PM
Crunchyroll announced a number of new to Crunchyroll anime and dubs will appear on the service in May 2022. There's a full schedule going over what will be showing up. This means that famous series like Trigun and Initial D will show up on Crunchyroll, as well as ones based on video games like Nekopara. It also means new access to the Fairy Tail and Isekai Quartet dubs.
First, here's the full schedule for May 2022 additions new to the service. In addition to the Initial D shows, Nekopara, and Trigun, 16 others are joining the Crunchyroll roster. A few are already available, as they appeared earlier this month.
Banished from the Hero's Party, I Decided to Live a Quiet Life in the Countryside: May 24, 2022
Black Lagoon: May 17, 2022
Black Lagoon: Roberta's Blood Trail: May 17, 2022
Deca-dence: May 24, 2022
Grimgar, Ashes, and Illusions: May 10, 2022
The Gymnastics Samurai: May 24, 2022
Heaven's Lost Property: May 24, 2022
Initial D First Stage: May 10, 2022
Initial D Second Stage: May 17, 2022
Initial D Third Stage: May 17, 2022
Initial D Fourth Stage: May 24, 2022
Kemono Michi: Rise Up: May 3, 2022
Link Click: May 17, 2022
Link Click Special Shorts: May 17, 2022
Lord Marksman and Vanadis: May 10, 2022
Nekopara: May 17, 2022
Re-main: May 5, 2022
Shironeko Project Zero Chronicle: May 3, 2022
Sonny Boy: May 24, 2022
Space Dandy: May 10, 2022
Trigun: May 17, 2022
Valkyrie Drive: Mermaid: May 17, 2022
As for the shows getting English, here's the schedule for when they will appear. For shows like Fairy Tail and Isekai Quartet with multiple seasons, their dubs will appear in batches throughout May 2022.
Chain Chronicle: The Light of Haecceitas: May 3, 2022
Fairy Tail Seasons 3 and 4: May 3, 2022
Fairy Tail Seasons 5 and 6: May 10, 2022
Fairy Tail Season 7: May 17, 2022
Fairy Tail Season 8: May 24, 2022
Fairy Tail Final Season: May 24, 2022
Harukana Receive: May 3, 2022
Isekai Quartet Season 1: May 3, 2022
Isekai Quartet Season 2: May 10, 2022
Prison School: May 3, 2022
Tsuredure Children: May 10, 2022
As a reminder, Crunchyroll's new Spring 2022 lineup includes shows like Spy x Family, Kaguya-sama, Shin Ikki Tousen, and The Girl from the Other Side.
The post New Crunchyroll Anime Additions Include Trigun, Nekopara, and Initial D appeared first on Siliconera.
---
Siliconera Friday, May 6, 2022 1:00 PM
Unpacking is getting a new home on PlayStation platforms this month, as Humble announced the PS4 and PS5 version release dates. People will be able to find it on both systems on May 10, 2022. This means Unpacking will be available on all major consoles. When it debuted back in November 2022, it launched on the Nintendo Switch, Xbox One, and PC.
Unpacking is a puzzle game that also features some narrative elements based on environmental cues. Players follow a person starting with their childhood in 1997. At first, they only unpack the character's room as their family moves into a new home. From there, it shifts to other major moves in their life. For example, the 2004 move involves the character heading to college and moving into a dorm room. Later moves involve heading out on their own for the first time or moving in with another person. To "win" each year's stages, you must place things in the proper rooms and get everything unpacked.
The PlayStation Blog post accompanying the Unpacking PS4 and PS5 announcement also mentioned some of the Easter eggs in-game. For example, the alarm clock is highlighted. Once placed in a room, it can be interacted with to make it go from flashing 12:00 to showing the "actual" time in-game.
Unpacking will come to the PlayStation 4 and PlayStation 5 on May 10, 2022. It is immediately available on the Nintendo Switch, Xbox One, and PC.
The post Unpacking PS4 and PS5 Versions Appear Next Week appeared first on Siliconera.
---
Siliconera Friday, May 6, 2022 12:00 PM
A new DNF Duel trailer focusing on its characters is here, and it teases more news and content. The first half of the video focuses on illustrations of its fighters. These seem like they could be shots pulled from an arcade or story mode. The description featured a note that said, "We'll be back with more news for you soon!" This could be referring to more mode and roster news.
The illustrations in the DNF Duel trailer begin by showing off the Berserker and Grappler characters. Berserker is surrounded by enemies, while Grappler is surrounded by fallen foes. After that, the Inquisitor appears holding her axe. The image after that features an encounter between the Hitman and Ranger. It is followed by the Kunoichi in a city, leaning against a wall while she observes other people. The Crusader appears to be working with the Ghostblade in the following shot. Finally, there's a moment that shows the Vanguard and Berserker facing off. From there, the video shows some in-battle footage.
Here's the new DNF Duel trailer showing off characters and art.

A few members of the cast didn't appear in the teaser's illustrations. Both the Dragon Knight and Striker were absent. It also didn't show a character Arc System Works has been teasing for a while. That's the Mechanic.
DNF Duel will some to the PlayStation 4, PlayStation 5, and PC on June 28, 2022. Pre-orders are open.
The post New DNF Duel Trailer Focuses on Characters' Illustrations appeared first on Siliconera.
---
Destructoid Friday, May 6, 2022 7:00 PM
---
Destructoid Friday, May 6, 2022 6:30 PM
---
Destructoid Friday, May 6, 2022 6:00 PM
---
Destructoid Friday, May 6, 2022 5:30 PM
---
Destructoid Friday, May 6, 2022 5:00 PM
---
Destructoid Friday, May 6, 2022 4:30 PM
---
Destructoid Friday, May 6, 2022 4:00 PM
---
Destructoid Friday, May 6, 2022 3:30 PM
---
Destructoid Friday, May 6, 2022 3:00 PM
---
Destructoid Friday, May 6, 2022 2:00 PM
---
Destructoid Friday, May 6, 2022 1:00 PM
---
Destructoid Friday, May 6, 2022 12:30 PM
---
Destructoid Friday, May 6, 2022 12:00 PM
---
PC Invasion - FeedDDD Friday, May 6, 2022 7:15 PM
We all had a bad time waiting out the graphics card shortage that took place from late 2020 up until recently, but it wasn't the first time crypto mining was to blame for a lack of Nvidia and AMD GPUs. Back in 2017 and 2018 there was another similar situation going on with the GTX 10 Series that led to huge profit increases for Nvidia and higher prices for gamers. Although the sting back then wasn't nearly as bad as what we just experienced, it does point to a trend at how Nvidia likes to handle sales. You got the cash, Nvidia has the splash Simply put, cryptomining and productivity tasks are for business and gaming is just a hobby (for most). Expectedly, companies and profit-geared individuals are far more willing to pay more and to buy in bulk compared to traditional individual retail sales for graphics cards. Once things started heating up during the last crypto boom, Nvidia was in a great place as a market leader to supply plenty of graphics cards for increased d...
---
PC Invasion - FeedDDD Friday, May 6, 2022 5:30 PM
Starfield is the latest open-world RPG from Bethesda Game Studios. It's a game that, on paper, should be giving people plenty of reasons to get excited about it. Starfield is Bethesda's first original IP in 25 years, it's set in a new sci-fi universe, and powered by a new engine. Yet, despite all of that, the buzz amongst gamers seems almost mixed at best. That might be due to the questionable quality of Bethesda's most recent game releases, or a perceived oversaturation of open-world RPGs in recent years. For one reason or another, Starfield isn't setting the gaming world on fire just yet, and Bethesda needs to show more to change player interest. Show, don't tell The easiest explanation is one that will hopefully be rectified this summer: it's hard to get excited for a game, especially a new IP like Starfield, without seeing any gameplay footage. The initial teaser trailer in 2018 was little more than a reveal of the logo and setting. Last year's i...
---
PC Invasion - FeedDDD Friday, May 6, 2022 4:30 PM
Square Enix first announced Final Fantasy XVI back in 2020, and just like many other recent Square Enix titles, many months have gone by without much new information on the game. But according to Naoki Yoshida, the developers have recently finished a new trailer for Final Fantasy XVI, and the game itself has neared completion. At the time of its announcement, a few specific details about Final Fantasy XVI piqued the interest of fans. Not only will Yoshida, the acclaimed producer behind Final Fantasy XIV, produce this game as well, rumors suggest that Ryota Suzuki, a designer who worked on games like Devil May Cry 5 and Dragon's Dogma, may serve as its "battle director." Considering the sheer quality of Devil May Cry 5's combat system, Suzuki's potential involvement could elevate the combat of Final Fantasy XVI by quite a bit. What more did Yoshida say? Yoshida revealed the update Final Fantasy XVI news during a live stream that he appeared in...
---
PC Invasion - FeedDDD Friday, May 6, 2022 3:30 PM
Reports have emerged, revealing that Outriders hasn't made a profit for developer People Can Fly or publisher Square Enix. A director's report from People Can Fly gave us a detailed look at its financial situation. Square Enix hasn't made any kind of announcement regarding this just yet, but more information regarding Outriders' profitability may come with its 2021 report later in May. This has been an ongoing issue between the developer and publisher for quite some time, though. People Can Fly expected to receive a royalty fee from Square Enix last August, but the developer never received that fee throughout the course of 2021. Square Enix never told People Can Fly how many copies of the game had sold. This, in combination with the lack of payment, led many to assume that Outriders had not made enough revenue to qualify for the royalty fee. And now, over a year after its release, People Can Fly believes that Outriders may never be profitable. Outriders h...
---
PC Invasion - FeedDDD Friday, May 6, 2022 2:00 PM
The Boxer is one of the most technical classes in Rogue Legacy 2. As you proceed through the game and unlock higher level classes, they tend to get harder to play. No class proves that more than the Boxer. The Boxer's incredible bulk and above-average mana are ideal, but its methods of dealing damage are not beginner-friendly. Fortunately, we've put together this handy guide to help you get the most out of the Boxer class while playing Rogue Legacy 2. Unlocking the Boxer class requires your castle to be at level 30. This, alongside the Dragon Lancer, is one of the first classes that can be unlocked after level 18. This level gap means you'll likely have to purchase other upgrades first to level up the castle. First, spend one point in Fruit Juice Bar, as this is required to unlock the Boxer. Afterwards, it's best to invest gold into Arsenal and Sauna, which both increase weapon damage. Do this until level 30 when you can purchase the Boxer. Boxing Gloves ...
---
Tabletop Gaming News Friday, May 6, 2022 6:00 PM
---
Tabletop Gaming News Friday, May 6, 2022 5:00 PM
---
Tabletop Gaming News Friday, May 6, 2022 4:00 PM
---
Tabletop Gaming News Friday, May 6, 2022 3:00 PM
---
Tabletop Gaming News Friday, May 6, 2022 2:00 PM
---
Tabletop Gaming News Friday, May 6, 2022 1:00 PM
---
Player Assist | Game Guides & Walkthroughs Friday, May 6, 2022 6:00 PM
Back 4 Blood comes with an amazing cast of characters that you can all control eventually. At the beginning of the game, only four of them are going to be available. Luckily, unlocking the characters in the game is free and easy. All you really need to do is proceed with the story and all […]
---
Player Assist | Game Guides & Walkthroughs Friday, May 6, 2022 4:00 PM
Cars in DayZ allow you to cover great distances and explore the map more easily. But like real-world vehicles, they are prone to malfunctions and total breakdowns. Knowing how to fix them helps you get back on track and enables you to travel this post-apocalyptic world much faster. This article will give you a step-by-step […]
---
Player Assist | Game Guides & Walkthroughs Friday, May 6, 2022 3:00 PM
One of the Shrines in The Legend of Zelda: Breath of the Wild is the Muwo Jeem Shrine or A Modest Test of Strength. As the title of the shrine suggests, this shrine requires Link to prove his strength by defeating a Guardian Scout. This shrine may seem a little intimidating, but it is the […]
---
Player Assist | Game Guides & Walkthroughs Friday, May 6, 2022 2:00 PM
What? The VAL 57 Error in Valorant popped up again? Here is how to fix it. Gameplay and content aside, Valorant is impressively solid from a game application standpoint. Fans have to keep in mind that the Riot Games' tactical FPS game is barely two years old. Sure, a few bugs and errors might pop […]
---
Player Assist | Game Guides & Walkthroughs Friday, May 6, 2022 1:00 PM
A new update for GTA V was just released a few days ago, which means third-party mods that use the ScriptHook V library will not work in the latest version of the game for a while. ScriptHookV is an essential programming library used to develop and support third-party mods on GTA V. Hundreds, if not thousands, […]
---
Player Assist | Game Guides & Walkthroughs Friday, May 6, 2022 12:00 PM
The Wellspring of Being is the title of the hangout event for the Deaconess of the Church of Favonius. In this special story quest, you will know more about the hectic life of Mondstadt's shining idol and see how her pure kindness could put her in some sticky situations. The people of the City of […]
---
Latest Games on Play iDev Games Friday, May 6, 2022 6:15 PM
80 challenging stages that may redefine the term sokoban....
---
Level Up Friday, May 6, 2022 1:00 PM
Evil Dead: The Game is only about a week away from launch, and if rewatching…
---
Level Up Friday, May 6, 2022 12:18 PM
<em><strong>Editor's Note</strong>: The views of the author of this piece do not reflect the views of…
---
Gaming on PC Friday, May 6, 2022 12:50 PM
Prime Matter and Nine Dots Studio revealed today that Outward: Definitive Edition will hit PC and consoles (PlayStation 5 and Xbox Series X/S) on May 17th. Read more after the jump.