---
Kotaku Monday, May 16, 2022 8:00 PM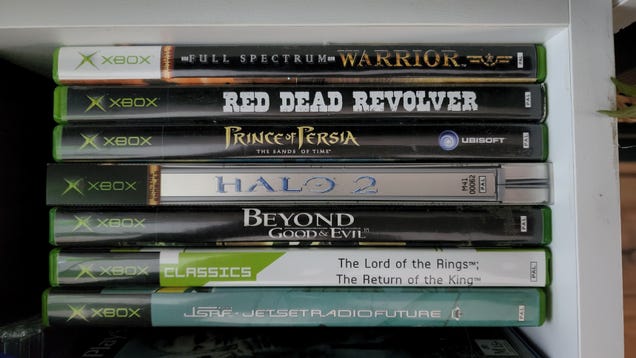 Microsoft have applied for a patent that, while not a perfect solution for every gripe you may have with modern consoles and digital ownership, may nevertheless be a great step forward for anyone who has a catalogue of games they own on disc but have bought (or are thinking of buying) a digital-only console.

---
Kotaku Monday, May 16, 2022 6:20 PM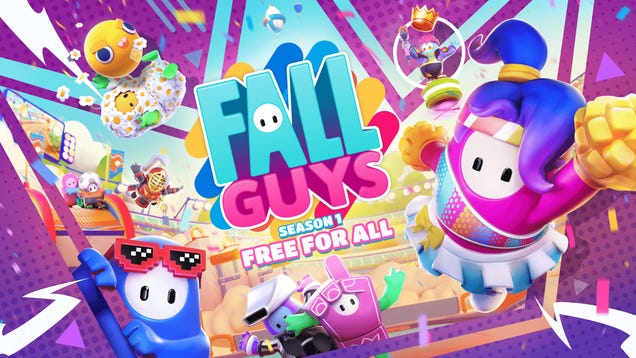 It was a big day for jelly bean battle royale Fall Guys. Mediatonic announced the pandemic-era hit would go free-to-play, land on Xbox and Switch next month, and start its seasonal calendar over from scratch again. It's effectively going the Rocket League route, but three years ahead of schedule.

---
Kotaku Monday, May 16, 2022 5:55 PM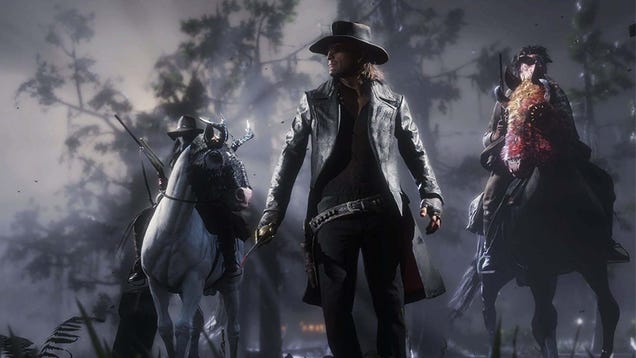 It's been nearly a year since Red Dead Online's last major update. The long wait for new content has led to a growing movement among some players to #SaveRedDeadOnline, putting pressure on developer Rockstar using social media and emails. Today, Strauss Zelnick, CEO of Rockstar's parent company Take-Two Interactive,…
---
Kotaku Monday, May 16, 2022 4:55 PM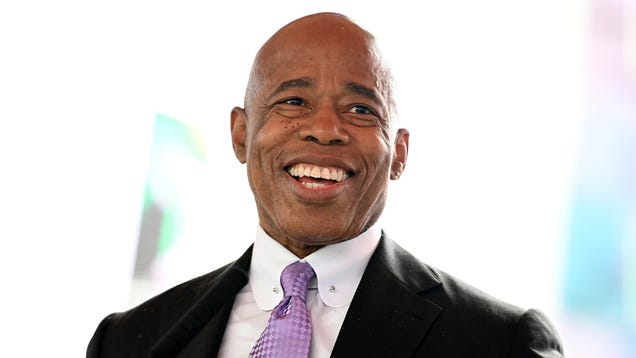 City College of New York will begin offering a bachelor's degree in game design this fall, New York City mayor Eric Adams announced today, making it the first public institution in the city with such a program.

---
Kotaku Monday, May 16, 2022 4:40 PM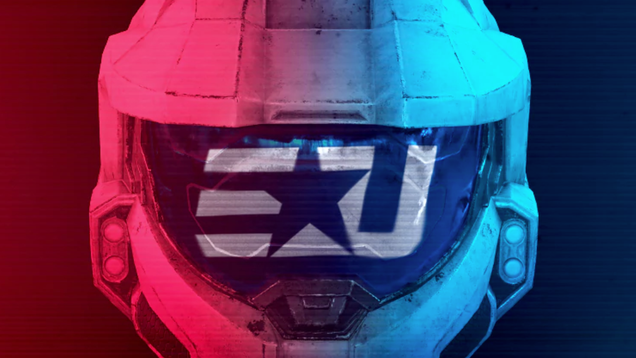 Tyler "Spartan" Ganza, one of the best professional Halo Infinite players in the world, has voluntarily benched himself for the rest of the game's scheduled season, alleging that his team, eUnited, is holding him to contract under conditions that are "unconscionable and oppressive."

---
PCGamesN Monday, May 16, 2022 3:35 PM
Space flight is all about calculating trajectories and timeframes, and being able to readjust on the fly - and the same appears to be true of space game Kerbal Space Program 2, which has once again been delayed. Now, developer Intercept Games says Kerbal Space Program 2 will launch on PC in early 2023, with a console launch to follow some time after that.
"We are building a game of tremendous technological complexity, and are taking this additional time to ensure we hit the quality and level of polish it deserves," says creative director Nate Simpson. "We remain focused on making sure KSP2 performs well on a variety of hardware, has amazing graphics, and is rich with content."
It's not the first time Simpson has had to announce a delay for the simulation game, which will allow players to design and build their own interstellar exploration ships and land on planets in distant systems. Kerbal Space Program 2 was originally set to launch in late 2020, but was pushed back to the fall of 2021 that May.
The best space games on PC
,
The best simulation games on PC
---
PCGamesN Monday, May 16, 2022 8:05 PM
A brand new Genshin Impact character has been revealed, the detective Shikanoin Heizou - who was the subject of speculation for a long time and will likely join the RPG game as part of the much-delayed 2.7 update. Most importantly, however, he doesn't have a moustache.
While Genshin Impact fans only know a little about what the next banner character will be for the anime game, Electro ninja Kuki Shinobu will likely be one of the next up alongside the 2.7 update. However, as revealed by developer Hoyoverse today, young detective Shikanoin Heizou shouldn't be too far off.
Described as "free-spirited and unruly, but cheerful and lively", 'Analytical Harmony' Shikanoin Heizou works for the Tenryou Commission - the same clan as Kujou Sara - as a detective. Judging by previous in-game hints, Heizou sounds like more of a swindler than anything. One thing's for certain - despite several leaks and rumours, Heizou is not sporting a moustache. Shame.
Play Genshin Impact for free
,
Genshin Impact character tier list
,
Genshin Impact leveling guide
---
Rock Paper Shotgun Latest Articles Feed Monday, May 16, 2022 4:22 PM
RTX 3060 graphics cards are getting more affordable. Last month we celebrated the RTX 3060 reaching £390, and now an even better model from MSI has hit a new low price at Ebuyer in the UK: £370.
---
Rock Paper Shotgun Latest Articles Feed Monday, May 16, 2022 4:05 PM
Elden Ring is one of the best PC games of the year - one of the RPS Bestest Bests, in fact - and right now you can get it for free with the purchase of a Crucial SSD. At Ebuyer, there are nine different drives available under the promotion - including the super-fast P5 Plus NVMe drive, the reliable MX500 SATA drive and the great value Crucial P2 budget NVMe.
---
Twinfinite Monday, May 16, 2022 8:20 PM
War of the Visions: Final Fantasy Brave Exvius is getting a pretty hefty update this week, with quite a few things to look forward to. The big headlining feature here is the addition of Resnick, a new lightning UR unit who specializes in supporting and healing her party. This is a pretty big deal, especially […]
---
Twinfinite Monday, May 16, 2022 8:07 PM
Sometimes, just knowing a few of the words that fit the criteria for the day can be of big help when it comes to Wordle. The more you know, the better chance you have of narrowing down your answers to the correct answer; In this guide, we go through all of the 5-letter words starting […]
---
Twinfinite Monday, May 16, 2022 8:06 PM
It's time to take on the Wordle puzzle for the day. For those of you who are not exactly feeling confident to get the answer in just a few tries, that is understandable. To help you overcome that particular issue, getting a headstart with some help will go a long way as you attempt to […]
---
Twinfinite Monday, May 16, 2022 8:04 PM
Minecraft Dungeons is inviting everyone to celebrate the second-anniversary event, available only for a limited time. Players who complete special missions of the Seasonal Trials will be awarded items including the Anniversary Cape and a chance to befriend a beloved creature. If you are interested in getting the animal, Baby Moobloom, in Minecraft Dungeons, here […]
---
Twinfinite Monday, May 16, 2022 8:02 PM
Like clockwork, Wordle is back again today with yet another random five-letter word for players to guess. The word is usually deceptively simple and basic, but you'll often find that it can elude you as players tend to overthink it. If you need a little more assistance with today's puzzle and don't want to just […]
---
Twinfinite Monday, May 16, 2022 7:52 PM
Wordle is a fun little word-guessing game that has taken the world by storm since the start of the year, and it's continuing to do so by releasing new puzzles each day. The game tasks players with guessing a random five-letter word in six attempts, which sounds simple in concept, but can be a little […]
---
Twinfinite Monday, May 16, 2022 7:09 PM
It's a new day and that means there's a fresh Wordle answer to be resolved. With it being a Tuesday, chances are you're trying to solve the brainteaser on your way to work. In this guide, we'll be giving you today's Wordle answer for May 17, 2022, so you can keep that winning streak going. […]
---
Twinfinite Monday, May 16, 2022 6:12 PM
Kerbal Space Program 2, the sequel to the 2015 space flight simulation game, has been delayed a third time with a new expected release date of 2023. The game's creative director Nate Simpson announced the delay in a forum post on the official game's board and a separate video on Monday. Kerbal Space Program 2 […]
---
Twinfinite Monday, May 16, 2022 5:44 PM
Take-Two Interactive Software announced its financial results the fiscal year 2022, which ended on March 31, 2022.
---
Twinfinite Monday, May 16, 2022 5:21 PM
Today Take-Two Interactive Software announced an update for sales of its blockbusters for Grand Theft Auto V and Red Dead Redemption 2.
---
Twinfinite Monday, May 16, 2022 5:07 PM
Square Enix's first foray into the MMORPG space, Final Fantasy XI, has turned 20 today. Way back in 2002, adventurers stumbled into the world of Vana'diel with very little direction. No quest markers and only a simple story to work through with not much in the way of guidance on how to progress it. While […]
---
Twinfinite Monday, May 16, 2022 5:03 PM
Minecraft Dungeons is celebrating its second anniversary by hosting a momentous birthday extravaganza. This event will reward items and gear to players who participate in the Seasonal Trials, which are available missions during a certain period. One gift, in particular, is the Anniversary Cape. Here is everything you need to know about how to get […]
---
Twinfinite Monday, May 16, 2022 4:37 PM
I've played my fair share of Call of Duty games, but nothing is like the experience of playing Call of Duty: Warzone Operation Monarch. I've been hyped for it since the release of the trailer and the confirmation of its arrival. Diving into this exclusive event and seeing the Titans causing havoc, made it feel […]
---
Twinfinite Monday, May 16, 2022 4:25 PM
Wondering who are all the Survivors and Demons from Evil Dead: The Game? Then, we have got your back. Developed by Saber Interactive, Evil Dead: The Game allows players to choose from seven classes, broken down into the Survivor and Kandarian Demon categories. Evil Dead: The Game is an asymmetrical multiplayer game where a group of survivors are pitted […]
---
Twinfinite Monday, May 16, 2022 4:21 PM
Gaming has come a long way from its early disjointed-looking 8-bit days and has matured in more ways than one. However, one thing that every developer focuses on is realism to better immerse players. With Epic Games finally making Unreal Engine 5 available for all, a question among most fans is how close is Unreal Engine 5 to […]
---
Twinfinite Monday, May 16, 2022 4:15 PM
Apex Legends Mobile, the latest high-paced battle royale title from Respawn Entertainment, is set to launch globally on May 17. Similar to its PC counterpart, Apex Legends Mobile will feature a wide range of playable characters, also known as Legends. Each character boasts a unique set of abilities that players can use to gain a tactical […]
---
Twinfinite Monday, May 16, 2022 4:08 PM
The Centennial Case: A Shijima Story on PlayStation 5 Japanese mystery games aren't a new concept. Though, they typically play out as a visual novel like the Danganronpa and Zero Escape games. This time around we're getting the detective work through the lens of an FMV (Full Motion Video) game and its still very fitting. […]
---
Twinfinite Monday, May 16, 2022 2:06 PM
Fans of Soul Eater and anime, in general, are excited for all the new episodes and movies of Fire Force made by the show's creator, Atsushi Ohkubo. Even if Fire Force is gaining fans as the show goes on, it is regarded as underrated, since not many people have heard of the anime. For those […]
---
Twinfinite Monday, May 16, 2022 2:00 PM
Haikyuu! continues to be a popular show thanks to its relatable characters and intriguing viewpoints into the world of volleyball. If you are new to the anime or confused about which certain OVAs (Original video animation) or movies fit into the storyline, here is how to watch Haikyuu! in order. Keep in mind that some […]
---
Siliconera Monday, May 16, 2022 3:00 PM
Ever since Danganronpa took the world by storm, we've seen waves of "death game" titles. You know the type. A person is trapped in a situation. They need to survive. However, their success means others could be doomed. Izanagi Games is about to have three games in its catalog. All three fit in the genre. However, after playing through the Switch demo of Yurukill: The Calumination Games released on the Japanese eShop, it offers an extremely strong start.
When you begin the Yurukill Switch demo, it presents a player with two options. One takes you through the main story, while the other is a shoot'em up focused score attack mode. The campaign features three difficulty levels, which apply to the shoot'em up portions, and the ability to save. It kicks things off right from the beginning. After the system "tests" the prisoner with an introduction to the auto-scrolling shooter, we meet Sengoku Shunju. He's serving a 999 year sentence for arson, which led to mass murder, after being framed. He's served 10 years so far. He wakes up in a cell on a boat, completely in the dark about where he is and what's going on. Turns out, he's not the only one. Five other people are also there as Prisoners. They'll compete in the Yurukill games for a chance to get their freedom. As he's filling out his will to compete, an unknown person in the cell next to him passes a note over confessing to the crime he's doing time for.
From there, the situation gets even more compelling. These Prisoner groups are competing for their freedom. The group behind Yurukill will get real (or fabricated) evidence for a new trial. Each one is working with an Executioner. Sengoku's is a frosty teenager named Rina. She is there to essentially work with him and watch him, and she also has the ability to kill him at any time. Every everyone's "sins" are revealed, they learn only one of the five groups will actually get to go free. The set up has quite a bit of potential. Right away, folks are encouraged to root for Sengoku and there's a sense of curiosity about who to trust.
From there, Yurukill essentially feels like a blend of multiple genres. During the story segments, players can choose Sengoku's responses to situations and when talking with people like Rina. In some situations, it is a very typical "exhaust all options" scenario. Though when investigating an area, you might only get one choice. In the Switch demo for Yurukill, Sengoku and Rina's first stop is the Fire House. As the name suggests, it is an attraction that is on fire. There are three groups of rooms. In each one, a robot acts as a gatekeeper. You can't pass into the next block unless you fulfill the request. So for the first one, the robot wants to draw in a picture diary. That means getting crayons and the book. A person needs to solve puzzles to unlock each one. For example, one involves simple addition, while the other is a matching game. The initial area's requests aren't too taxing, but along the way it builds up the narrative, reveals details about Sengoku and Rina's past, and builds up Maji-Kill Time.
While the two primary types of gameplay are adventure game-like explorations and shoot'em up, there is a portion that puts a player "on trial." Maji-Kill Time comes up when the Executioner is ready to press the kill button to end their Prisoner. When this happens, you need to respond to four questions which one of four responses each time. Your choices will increase the Executioner's Urge to Kill. If it passes 99%, you die. In the midst of the Fire House attraction, a secret about Rina's past comes out and players need to navigate their first Maji-Kill with Sengoku. While it remains to be seen how others will go, there are responses in the initial round that seem plausible enough to be "right," but could also still be "wrong." It seems like it could be an effective means to amplify tension. (Or, at the very least, to encourage frequent saves in addition to the auto-save functionaility.)
The Switch demo for Yurukill: The Calumination Games makes it seem like Izanagi Games is putting together a lot of intriguing parts in a way that could work well. There's a good flow between the segment. The premise is promising. It also seems like it will give people who aren't as familiar with shoot'em ups a chance to still enjoy the adventure elements. While there is still some time before it all comes together, it seems like it could be a unique installment in a gradually growing genre.
Yurukill: The Calumniation Games will come to the Nintendo Switch, PlayStation 4, and PlayStation 5 on May 25, 2022 in Japan. It will come to North America on July 5, 2022 and Europe on July 8, 2022. A demo is available on the eShop that offers samples of the story and score attack modes.
The post Preview: Yurukill Could Be a Death Game That Stands Out appeared first on Siliconera.
---
Siliconera Monday, May 16, 2022 2:15 PM
Ahead of the debut of KOF XV DLC characters Billy Kane, Geese Howard, and Ryuji Yamazaki, SNK shared the background story for Team South Town. The short story explains why the Fatal Fury members are turning up for this tournament. People can read it on the official site.
As expected, the story begins in South Town. Geese acquired insight into KOF XIV's Verse, and is going over it with Billy. It's then that Ryuji pipes up, confirmed he'd been paid by Geese to participate in the tournament and aid Geese instead of Hein. Characters like Ripper and Hopper also appear.
In addition to the story, SNK also showed off the Billy, Geese, and Ryuji extra costumes that will appear alongside the KOF XV DLC characters. In each case, the default costume appears on the left. On the right is the extra costume.
First, here's Geese Howard's two costumes. The extra one is based on his KOF XIV appearance.

Next, here's Billy Cane's two looks. Like Geese, his resembles his KOF XIV outfit.

Finally, Ryuji Yamazaki takes off his coat for his extra costume.

The King of Fighters XV is available on the PlayStation 4, PlayStation 5, Xbox Series X, and PC. The South Town DLC characters will debut on May 17, 2022.
The post KOF XV Team South Town DLC Characters' Story Revealed appeared first on Siliconera.
---
Destructoid Monday, May 16, 2022 7:00 PM
---
Destructoid Monday, May 16, 2022 6:00 PM
---
Destructoid Monday, May 16, 2022 5:30 PM
---
Destructoid Monday, May 16, 2022 5:00 PM
---
Destructoid Monday, May 16, 2022 4:30 PM
---
Destructoid Monday, May 16, 2022 4:00 PM
---
Destructoid Monday, May 16, 2022 3:30 PM
---
Destructoid Monday, May 16, 2022 3:00 PM
---
Destructoid Monday, May 16, 2022 2:30 PM
---
Destructoid Monday, May 16, 2022 2:00 PM
---
PC Invasion - FeedDDD Monday, May 16, 2022 7:36 PM
Kerbal Space Program 2, the highly anticipated sequel to the beloved space flight game Kerbal Space Program, seems to continuously fall just out of players' reach. At first, publisher Private Division intended to release Kerbal Space Program 2 during the spring of 2020. However, various factors prompted the publisher to delay the game three separate times, with 2022 serving as the last projected release year. Many probably hoped that the game would finally come out by then, but as it turns out, the saying "third time's the charm" does not always apply. According to a recently uploaded timing update, Kerbal Space Program 2 has received a fourth delay, this time to early 2023. The timing update features creative director Nate Simpson commenting on Kerbal Space Program 2's new release window. At first, he talks about the news almost as if he has revealed the game's release window for the first time, saying that he can finally answer fans' q...
---
PC Invasion - FeedDDD Monday, May 16, 2022 4:30 PM
Recently, developer Remedy Entertainment posted some details on its website regarding a meeting it had with investors. As one would expect, Remedy Entertainment discussed its earnings throughout the first quarter of 2022, but the studio also shared plenty of details regarding its upcoming games. According to the company, it plans to put out a total of four games between the years 2023 and 2025. One of these projects comes in the form of the anticipated Alan Wake 2, a game that Remedy unveiled during last year's Game Awards. As of right now, the game has entered its "full production stage," and its initial release window of 2023 has remained firm. Hopefully, the studio will meet that target without encountering any major setbacks during development. What about the other projects? Additionally, Remedy Entertainment also has its remake of the first two Max Payne entries in the works. Funded by Rockstar Games, the remake first became known to the public last mon...
---
PC Invasion - FeedDDD Monday, May 16, 2022 4:00 PM
Developer Mediatonic has announced via livestream that Fall Guys is going free this June — but there's a caveat to the news. Fall Guys is leaving the Steam store at that time, which means new players will have to migrate to the Epic Games Store. After June 21, the game will no longer be purchasable on Valve's storefront. However, prior owners won't be bumped to the sidelines. Fall Guys will no longer be downloadable for new players once it stumbles off Steam. Those who own the game will still get new patches, seasons, and the typical updates, though. But if you're new and want throw down in the Blunderdome after that day, you'll have to get the game on Epic's store. "PlayStation and Steam players who already have a copy of Fall Guys will continue to receive all the usual updates (such as new seasons, patches and fresh features) that you'd expect," reads the announcement. "However, new players will no longer be able to...
---
PC Invasion - FeedDDD Monday, May 16, 2022 3:30 PM
The next generation of graphics cards are on the way, and Nvidia could be primed to introduce its GeForce RTX 4000 Series lineup much sooner than anticipated. According to a report from known hardware leaker kopite7kimi, the new family of GPUs could launch as early as July. These new graphics cards will introduce the Ada Lovelace architecture, which features a number of improvements over the prior RTX 3000 Series lineup. High-end models like GeForce RTX 4090 are expected to feature the AD102 GPU, while the GeForce RTX 4080 could have an AD103 instead. The new line is also expected to be the first to utilize the new PCIe 5.0 16-pin power connector. That would lead to not only higher performance, but higher TDPs as well. Top models are even rumored to require over 600W of power. These new cards, the RTX 4090, RTX 4080, and RTX 4070, will feature 24 GB, 16 GB and 12 GB of GDDR6X video memory, respectively. An earlier release makes sense The possibility of a mid-July release might s...
---
PC Invasion - FeedDDD Monday, May 16, 2022 3:00 PM
WB Games has unleashed a tidal wave of news today regarding its upcoming platform fighter. MultiVersus, which sees the likes of Bugs Bunny clobbering Wonder Woman, will have an Open Beta this July. This comes following the news of a Closed Alpha, which begins in just a few days. We also got the lowdown on some new characters. Taz, Velma, and The Iron Giant will throw down as part of the MultiVersus roster. Indeed, it's a load of new info, which got paired with a cinematic trailer (that also served as an announcement trailer for the new fighters). If, in your wildest imagination, you wanted to see Batman and Shaggy team up against Bugs and Arya Stark, well, the trailer will grant your bizarre, fever-dream desires. Many of the other characters show up as well, with the new aforementioned trio touching down near the end. Developer Player First Games is also still clearly leaning hard into that Shaggy meme, isn't it? The familiar characters are brought to life with famil...
---
Tabletop Gaming News Monday, May 16, 2022 6:00 PM
---
Tabletop Gaming News Monday, May 16, 2022 5:00 PM
---
Tabletop Gaming News Monday, May 16, 2022 4:00 PM
---
Tabletop Gaming News Monday, May 16, 2022 3:00 PM
---
Player Assist | Game Guides & Walkthroughs Monday, May 16, 2022 9:05 PM
Minecraft—with the word mine in the title itself—shows just how important mining is in the game. Mining is an essential game mechanic players need to learn to progress and eventually defeat the ender dragon. In Minecraft, learning how to mine is crucial in obtaining a ton of minerals such as iron, emerald, and diamond. As […]
---
Player Assist | Game Guides & Walkthroughs Monday, May 16, 2022 5:09 PM
Save yourself the time and effort in downloading GTA 5 from scratch. GTA 5 is a huge game. GTA 5 was one of the first games to ever require upwards of 50 gigabytes of free hard drive space when it first came out in 2013. It can not be helped, though, as GTA 5 needs […]
---
Player Assist | Game Guides & Walkthroughs Monday, May 16, 2022 4:00 PM
The release date and times for all regions have been announced. Apex Legends Mobile will go live in a few hours. Image Credits: Respawn Entertainment/Electronic Arts Apex Legends Mobile is finally here. Fans will finally be able to play the hotly anticipated mobile version of their favorite battle royale game – Apex Legends. The game […]
---
Player Assist | Game Guides & Walkthroughs Monday, May 16, 2022 3:01 PM
Ever since Minecraft was first released, it has become one of the most popular sandbox games to date that is still loved by many. A ton of players embark on their journey to defeat the ender dragon and conquer the world of Minecraft with their friends in multiplayer or their trusty wolf sidekick in survival […]
---
Pivotal Gamers Monday, May 16, 2022 5:21 PM
Hello all. We have another excellent offer from itch.io for Fishing Rush: Cerrado. Their message follows. Get Fishing Rush: Cerrado for FREE! A few words about Fishing Rush: Cerrado This is a casual fishing game that takes place in the countryside of Brazil. Last minute notes Login with your itch.io account, follow the on-screen instructions to add it to your library. Isn't that great news o...