---
Kotaku Friday, January 7, 2022 6:20 PM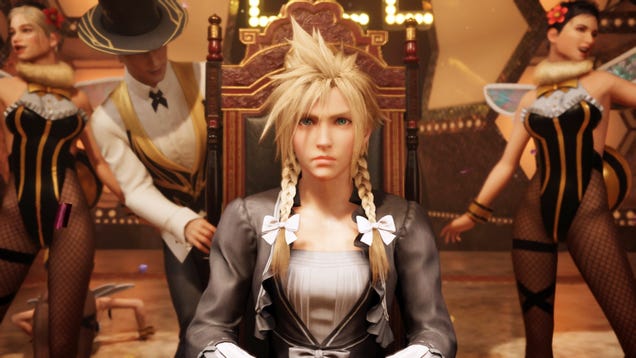 While Final Fantasy VII Remake does include an updated take on the original game's infamous crossdressing scene, there isn't a way to play as Cloud in a dress throughout the game. Or, at least, not an official way. Thankfully, PC players who want Cloud to keep rockin' his feminine side have options, like this PC mod…
---
Kotaku Friday, January 7, 2022 5:05 PM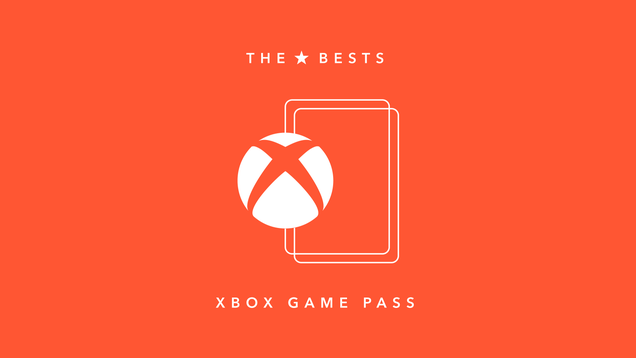 Xbox Game Pass is one of the best deals in gaming today. For $10 a month, you get access to a Netflix-style library of video games that you can download and play whenever you want. Some marquee games hit the service the same day they're released, as with Outriders or Rainbow Six Extraction. In other words, it's no…
---
Kotaku Friday, January 7, 2022 4:35 PM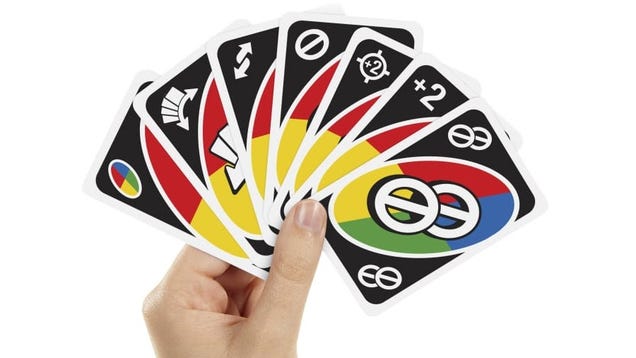 The point of the card game Uno is to discard your hand one card at a time by matching the color or number of the previously played card. In Mattel's new take on the classic game, Uno All Wild, you need not worry about numbers or colors, because every single card is wild.
---
Kotaku Friday, January 7, 2022 4:15 PM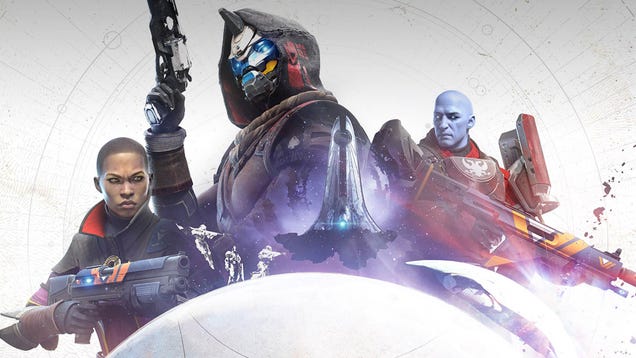 Recently, my fiancée and I started playing Destiny 2 together. We were looking for a co-op game with a lot of stuff that supported crossplay and cross-saving. Somehow, I convinced her to give Destiny 2 a shot. So far, we've had a great time. It's been excellent coming back to the game after years away. But returning to…
---
PCGamesN Friday, January 7, 2022 6:58 PM
Dead Cells stands at the middle ground between roguelike games and Metroidvanias, and the Motion Twin's self-described 'roguevania' has continued to be one of the most popular entries in either genre. The game continues to get regular updates and new content, and the latest DLC has arrived alongside a big discount to entice new players.
The Queen and the Sea is priced at $4.99 / £4.49 / €4.99, the same as previous DLC packages. The most notable additions are the new biomes, offering alternatives to the High Peak Castle, Derelict Distillery, and Throne Room. The Infested Shipwreck puts you in a rotten vessel filled with eldritch horror, while the Lighthouse goes full Metroid with a proper escape sequence that has you fighting mini-bosses along the way. Make it through and you'll reach The Crown, which is your final obstacle to seeing a new ending.
Dead Cells is half off in promotion of the new DLC, bringing the price down to $12.49 / £10.99 / €12.49 if you haven't yet tried it for yourself.
---
PCGamesN Friday, January 7, 2022 6:18 PM
Euro Truck Simulator 2 is heading to the heart of Russia in its next DLC pack titled, appropriately, Heart of Russia. Now, Russia's a big country with a lot of ground to cover, so you might expect a lot of dirt roads and other poorly-maintained thoroughfares - but the devs at SCS Software want you to know that the roads are much nicer than that.
"Whilst Russia may be known for its very well-used roads," the devs say in their latest blog, "the truth is that most of the major road connections intended for truck transport are in good condition; especially around major cities such as Moscow, which are very well maintained. One type of Highway that drivers will often find themselves driving on are Russian federal highways, which are owned and maintained by the government as they are of regional and intermunicipal importance for the country and economy."
The devs plan to create "better ratio between local roads and highways too", as smaller roads still "make up a majority of the road network in Russia. You can also expect to find quite a few dirt roads too!"
Euro Truck Simulator 2 system requirements
,
Best VR games
,
How to set up your Oculus Rift
---
PCGamesN Friday, January 7, 2022 5:04 PM
Showa American Story is an action-RPG set in Japan-controlled 1980s America after a zombie apocalypse in which you shoot zombies while upgrading your character and the RV she lives in. I don't know if it's going to be good, but the trailer makes a heck of an impression, calling forth the spirit of sorts of lovably janky PlayStation 2 and Wii era action games.
The trailer really does have it all, from B-movie hyperviolence to the weighty, slapstick combat of zombie games like Dead Rising. There are Nier Automata-like bullet hell segments and No More Heroes-like "living activities" minigames. There are bicycling zombies and satellites crashing into the planet. It's got a catchy Asian pop song and long, lingering shots of the main character's butt, which I guess is at least in keeping with the B-movie aesthetics.
Showa American Story comes to us from Nekcom Entertainment, a Chinese studio which had previously worked on a horror series simply called Dying. (Dying: Reborn - I promise I'm not making that title up - is on Steam.) There's no announced release date for the upcoming zombie game yet, but it does have a Steam page, and is set to release across PC, PlayStation 4, and PlayStation 5.
---
PCGamesN Friday, January 7, 2022 4:12 PM
Sure, Call of Duty: Vanguard is fine for some high-speed thrills, but if you're after a more authentically Band of Brothers-style WWII experience, Hell Let Loose is the FPS game for you. The multiplayer shooter has now been purchased by publisher Team17, which sees the potential for "long-term growth" for the game and its community.
Independent studio Black Matter ran a successful Kickstarter campaign for Hell Let Loose in 2017, raising about $220,000 USD to continue development, eventually launching in Early Access on Steam. Team17 signed up to publish the game shortly afterwards. Version 1.0 launched in July of 2021, and its seen a stable count of about 10,000 daily players on Steam since then.
Now, Team17 has bought out the rights to Hell Let Loose in a deal that's worth a combined £46 million. It breaks down to £19.75 million in cash, about £11.25 million in company shares, and up to £15 million more in cash if Hell Let Loose meets revenue thresholds over the next two years.
---
PCGamesN Friday, January 7, 2022 6:50 PM
Minecraft is filled with fan-made monuments to other games. It's not uncommon to see players spend hundreds of hours recreating familiar cities or towns to a one-to-one scale, and there are plenty of official texture packs from Mojang to tempt creativity. Every now and then, though, something still comes along that manages to blow us away.
Doomed: Demons of the Nether is a Minecraft adventure map that borrows inspiration from recent Doom games. It's been in the works since March 2020, and it's coming out tomorrow (January 8). You're getting a single-player campaign with levels through Mars, the UAC Facility, The Foundry, and The Nether alongside custom 3D modelled and programmed weapons and abilities, boss fights, and cinematics. While creator Sibogy took plenty of inspiration from Doom 2016 and Eternal, though, they're keen to stress that Doomed is very much its own thing.
"It's not a copy-paste though; the level design is all different and will provide something new even for people who have already played the other Doom games," Sibogy says. "I didn't want to make a 1:1 copy because you might as well play Doom at that point. If something seemed fun I looked to implement it."
Minecraft console commands
,
Minecraft skins
,
Minecraft mods
---
Twinfinite Friday, January 7, 2022 10:27 PM
---
Twinfinite Friday, January 7, 2022 5:03 PM
---
Twinfinite Friday, January 7, 2022 4:49 PM
Earlier today, Amazon confirmed that The Boys season 3 will return to its subscription service, Amazon Prime Video, on June 3, 2022. The news came by way of a terrifying tease, which features Homelander smiling for the camera as if business were usual, though he's clearly struggling to maintain his composure. You can check out […]
The post The Boys Returns to Amazon for Season 3 June 2022 appeared first on Twinfinite.
---
Twinfinite Friday, January 7, 2022 4:42 PM
Wii U (10 Years) Big Video Game Anniversaries in 2022 One of Nintendo's most controversial consoles, the Wii U, turns ten years old this year in November. This was the first Nintendo console to support HD graphics and had a relatively short lifespan. Despite its low sales numbers, it was home to a number of […]
The post 10 Big Video Game Anniversaries in 2022 to Make You Feel Old appeared first on Twinfinite.
---
Twinfinite Friday, January 7, 2022 4:20 PM
---
Destructoid Friday, January 7, 2022 8:45 PM
---
Destructoid Friday, January 7, 2022 8:00 PM
---
Destructoid Friday, January 7, 2022 6:00 PM
---
Destructoid Friday, January 7, 2022 5:35 PM
---
Destructoid Friday, January 7, 2022 5:00 PM
---
Destructoid Friday, January 7, 2022 4:30 PM
---
PC Invasion - FeedDDD Friday, January 7, 2022 5:00 PM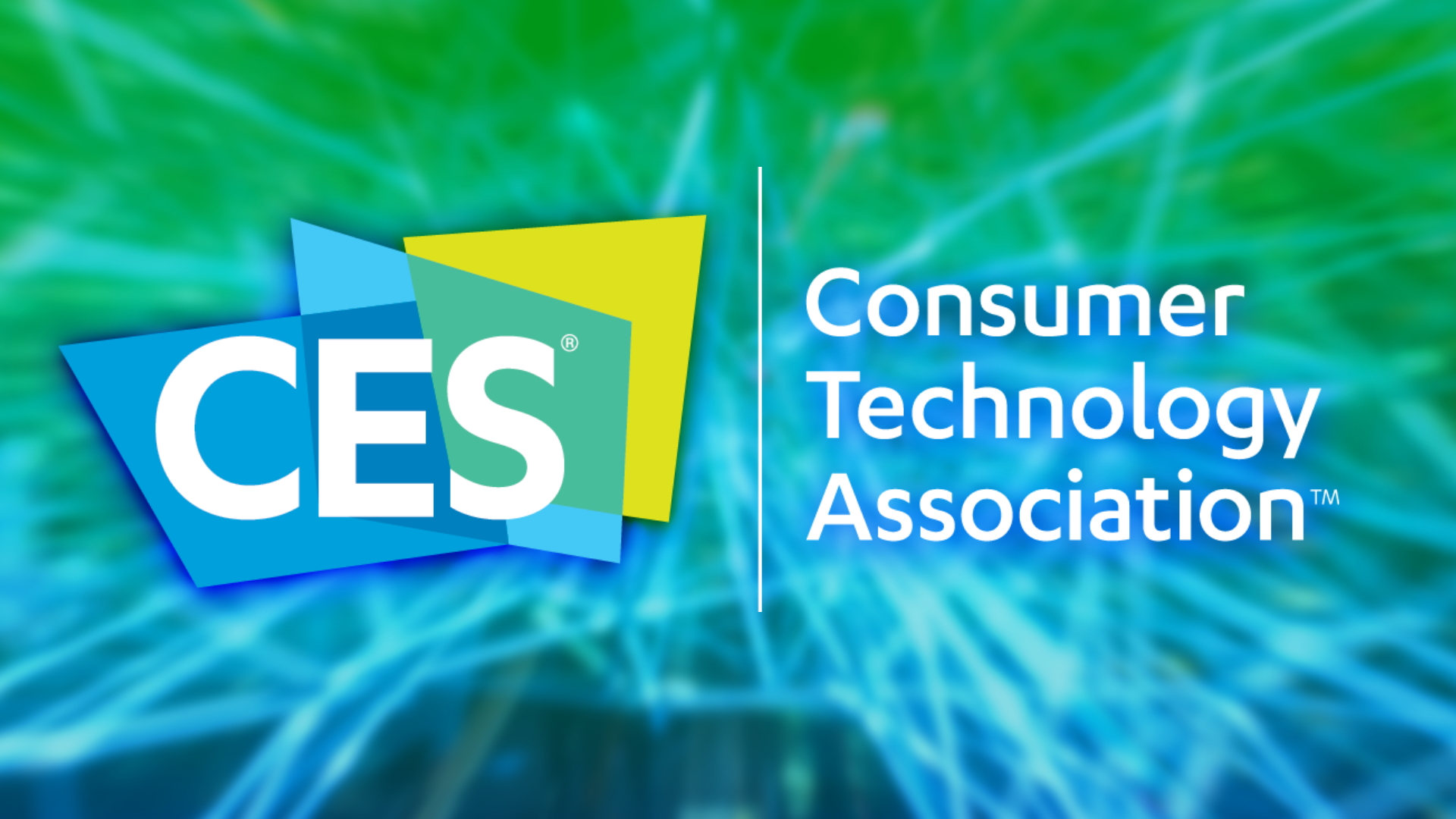 The 2022 edition of the Consumer Electronics Show has formally kicked off in Las Vegas, Nevada. While attendance numbers are dramatically low this year due to the ongoing pandemic, companies are still showing their stunning new gadgetry with the typical pomp and pageantry that's associated with such an event. Of course, this includes various new hot pieces of tech for gaming. We've been covering the event high and low, so here's a collection of all the news beats from CES 2022 right here in one handy hub. This list will continually be updated as more info is rolled out. CES 2022: The biggest news we covered Nvidia unveils GeForce RTX 3090 Ti and RTX 3050 graphics cards at CES 2022 — Following the turmoil of stock shortages for the last two years, Nvidia continues to make the world of PC building a bit more exciting with the launch of two new 30-Series cards, one of which packing a lot of power for a surprisingly small price. Full Intel 12th gen mobile and d...
---
Player Assist | Game Guides & Walkthroughs Friday, January 7, 2022 5:12 PM
Pokémon: Let's Go, Pikachu/Eevee is a remake of the classic Pokémon Yellow from the Game Boy Color. However, one of the differences of Pokémon: Let's Go, Pikachu/Eevee from the main game is the change from Hidden Machines or HMs to Secret Techniques. Your partner Pokémon, the titular Pikachu or Eevee, can learn these secret techniques […]
---
Latest Games on Play iDev Games Friday, January 7, 2022 6:31 PM
Choose between the power to heal or the power to do more damage. Survive the winter and defeat the ogre boss to win. A lumberjack with his handy axe....