---
Kotaku Sunday, February 20, 2022 8:15 PM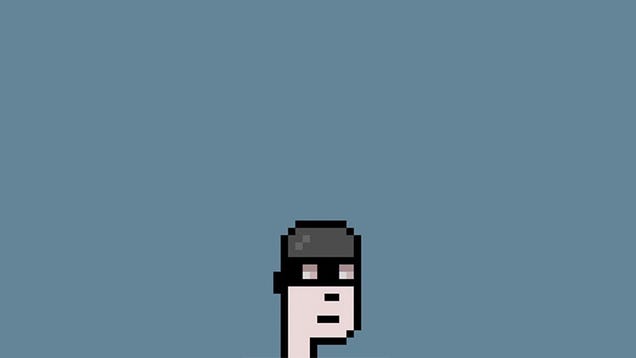 Web3, the famously decentralised internet technology that has centralised much of the NFT marketplace into a single shopfront (Opensea), woke over the weekend to find that some of its user's wallets had reportedly been compromised, and loads of precious NFTs stolen.

---
Kotaku Sunday, February 20, 2022 7:05 PM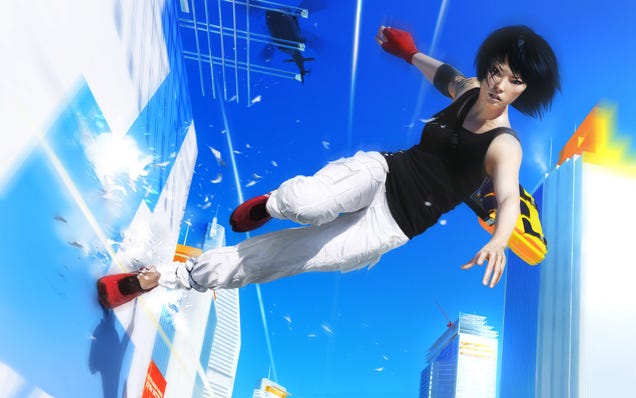 I don't tend to replay video games very often. The demands of this job mean I'm normally straight onto the next one as soon as the credits roll on the last. But every year I try to find the time to revisit one of my all-time favourites: EA's Mirror's Edge.
---
Kotaku Sunday, February 20, 2022 7:00 PM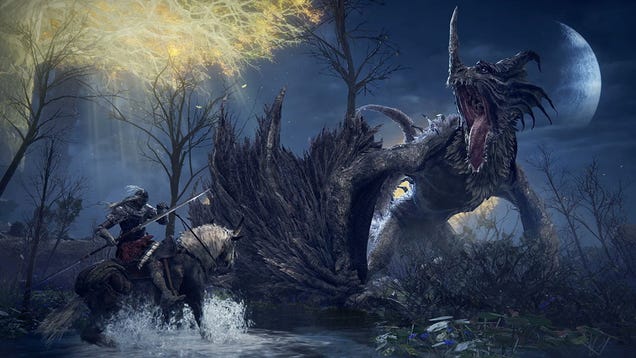 Finally, after years of hype and memes, Elden Ring is coming out this week on PlayStation, Xbox, and PC. I'm not even planning to play it and I'm excited.
---
Kotaku Sunday, February 20, 2022 3:15 PM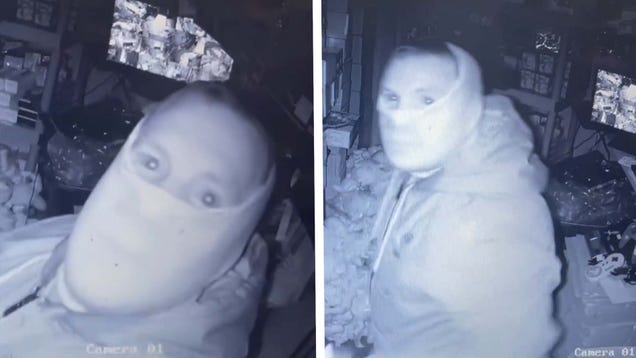 A locally-owned game and card shop in Forest Lake, Minnesota was robbed by a lone thief in the middle of the night on February 10. The man escaped with $250,000 worth of rare Pokémon cards and cash.
---
Twinfinite Sunday, February 20, 2022 6:08 PM
---
Twinfinite Sunday, February 20, 2022 3:51 PM
---
Twinfinite Sunday, February 20, 2022 3:37 PM
---
Twinfinite Sunday, February 20, 2022 3:20 PM
---
Siliconera Sunday, February 20, 2022 7:00 PM
The Japanese YouTube channel for Genshin Impact uploaded a 15-minute-long interview with Reina Ueda, who voices Ganyu. Her interview contains spoilers for Archon Quest Chapter 2. Before she started to talk about Ganyu, she spent quite some time talking about how cute Raiden Shogun is.
The entirety of the interview is on YouTube and here are some brief highlights from it:
https://www.youtube.com/watch?v=PV-TRaIeoLE
Ueda said that Ganyu must feel lonely, due to her status as a half-Adeptus. But she still wants to help others around her and is a bit of an airhead. According to Ueda, it was difficult to adjust how earnest to make Ganyu sound to best portray her unique obliviousness. Ueda said Ganyu has a cute personality, and the two are similar in how they don't quite like to talk. She also brought up Ganyu's strength in battle. Though Ueda does not have Ganyu yet, she noted that she has Amos' Bow and is anticipating Ganyu's next re-run banner.
While clearing Domains or Ley Lines uses up Resin, simply wandering the world and doing quests do not require any stamina. Ueda cheerfully lamented how an entire day can go by because there is so much to do in Genshin Impact between exploring the world and defeating enemies. While other cast interviews (such as the one with Saori Hayami and the one with Ayako Kawasumi) do discuss playing the game, Ueda tended to pull the topic back to it a lot more. For example, when talking about characters she likes other than Ganyu, she brought up Kazuha, because he is the first 5-star she pulled. Her first C6 is Ayaka.
Other Ueda roles include Kanao from Demon Slayer and Gray from the Fate series.
Genshin Impact is readily available worldwide on mobile devices and the PS4, PS5, and Windows PC. It will also come to the Switch.
The post Reina Ueda Talks About Ganyu in Genshin Impact Interview appeared first on Siliconera.
---
Siliconera Sunday, February 20, 2022 5:00 PM
Arcade game Gundam Extreme VS 2 XBoost's roster is about to get bigger, thanks to Project N-Extreme (pronounced "Nextreme"). The expansion implements new characters and their mecha in the game. Rather than drawing from elsewhere in the Gundam canon, the new characters are original to Gundam Extreme VS 2 XBoost.
A new trailer released on February 19, 2022, detailed the members of "Versus Team AA", the first three new characters to come from Project N-Extreme.
https://www.youtube.com/watch?v=gheq4iBRJyw

The characters of Team Versus AA are Sai Amagi, Chikage Ebihara, and Melina Marronfitz. Of the planned four playable characters, Sai and Chikage are the first to be made playable in Gundam Extreme VS 2 XBoost. All of them use mobile suits from the new "Gundam N-Extreme" line of designs. The N-Extreme suits draw on concepts specifically based on the Gundam Extreme VS series. This is because they and the characters are "native" to the game's setting, rather than being adapted from other points in the Gundam franchise. Sai's Mobile suit is the N-Extreme Gundam Explosion. Chikage's is the N-Extreme Gundam Xanadu. Melina is a Navigator, a non-combat character that updates player teams in mid-combat.
Both mobile suits and the Melina Navigator DLC will go live in-game in March 2022. To flesh out the Gundam Extreme VS 2 XBoost setting, Gundam Ace magazine is also running a manga series titled Mobile Suit Gundam N-Extreme, starring the members of Team Versus AA.
Gundam Extreme VS 2 XBoost already has an expansive roster of playable mobile suits. Drawn from all over Mobile Suit Gundam history, virtually every major Gundam sub-brand has representation in the over 200 mecha included in its selection.
Gundam Extreme VS 2 XBoost is playable in arcades. Gundam Extreme VS Maxiboost ON is available worldwide on PS4.
The post Gundam Extreme VS 2 XBoost Adds New Original Characters and Suits appeared first on Siliconera.
---
Siliconera Sunday, February 20, 2022 3:00 PM
The structure of JoJo's Bizarre Adventure Golden Wind is such that the early volumes give Giorno Giovanna and his allies a chance to establish themselves, and volume 3 of the manga is no different. Given the current situation, which involves Team Bucciarati protecting an important person, it provides more opportunities to showcase folks. In particular, the Golden Wind characters Narancia Ghirga and Leone Abbachio are highlighted. It gives a chance to see how two folks who might not have featured as prominently early on stand out. While both are notable and valuable members, sometimes they haven't stood out as much as Giorno and Bruno until now
Narancia Ghirga is the more vocal of the two Golden Wind characters, which might make him the more recognizable of the two. Prior to this point in the series, there were certain hallmarks associated with him. He's one of the younger members. That youthfulness comes through in his interactions. I mean, he is the first member of the crew to start dancing the iconic scene. But JoJo's Bizarre Adventure as a whole constantly shows Stand users' strengths. Golden Wind especially so, given its mafia setting.
Which means the first half of Golden Wind volume 3 is about Narancia impressing us. Li'l Bomber is a small plane. While he's going through his challenge, he's forced to fight alone. He's in a tight spot. But repeatedly, with both Li'l Bomber and without, he shows his problem-solving capabilities. He proves more observant and prepared than someone might expect. From stowing away a weapon to save for later, to considering the right target to attack, he shows an unexpected thoughtfulness. It is especially impressive given when we first meet him at the beginning of Golden Wind, we see him learning from Fugo and attempting to better himself due to not being as "book" smart as the other.
As for Leone Abbacchio, Golden Wind so far presented him as an intelligent person, but perhaps not the most agreeable one. His loyalty to Bruno seems clear. We've seen him stand beside and fight to protect him and the crew against pursuers in the second volume of the manga. Moody Jazz appeared before. We know what it is capable of doing. But in this third volume, we get an even better idea of who Abbacchio is and what he's willing to do.
Throughout the second half of volume 3 of Golden Wind, we see many sides of Abbacchio. We get to better understand what he's willing to do for the sake of the mission. This can mean hostility toward allies or drastic sacrifices. We see him use Moody Jazz freely, even though there was hesitance about showing it in a past volume. Most importantly, we learn his backstory. His past directly influences his present, and we see how it's shaped his actions and Stand.
All of this means that Hirohiko Araki's character development and pacing is still spot on as JoJo's Bizarre Adventure Golden Wind continues. The focus helps in many ways. It shows exactly why Narancia Ghirga and Leone Abbacchio belong on Bucciarati's team in Golden Wind. We get to see how deadly the people around Giorno and his crew are. There are also the reminders that no Stand or Stand user should ever be underestimated.
JoJo's Bizarre Adventure Golden Wind volume 3 is available now through Viz Media. The anime is streaming via Netflix.
The post JoJo's Bizarre Adventure Golden Wind 3 Focuses on Narancia and Abbacchio appeared first on Siliconera.