---
Kotaku Friday, October 20, 2023 5:15 PM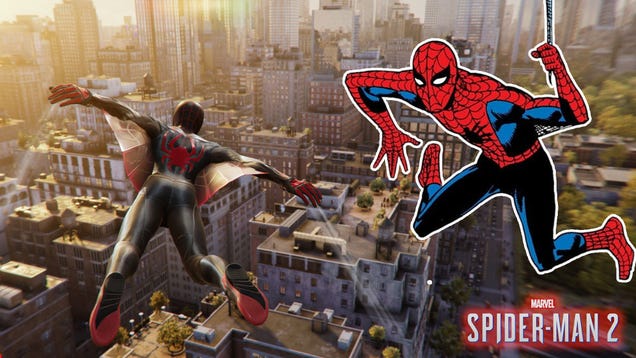 ---
Kotaku Friday, October 20, 2023 4:00 PM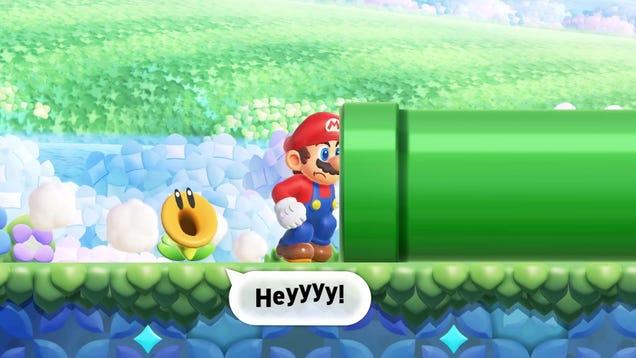 Super Mario Bros. Wonder, the highly anticipated 2D platformer, is finally out on Nintendo Switch. But before you get too ahead of yourself turning Mario and company into giant elephants and whatnot, you should mess around with some gameplay settings first—especially the one that controls the Talking Flowers.
---
Kotaku Friday, October 20, 2023 3:45 PM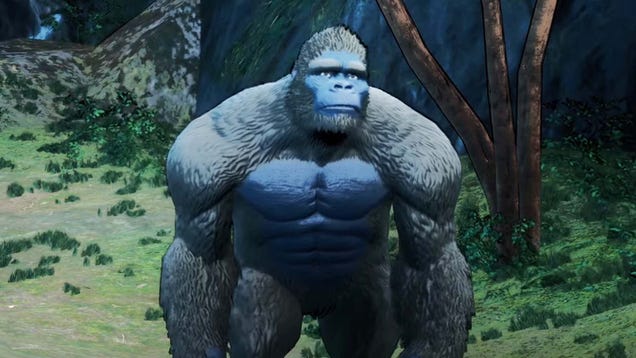 Skull Island: Rise of Kong was released earlier this week and was quickly derided as one of the worst games of 2023. What happened? Well, a new report claims it was made by a small team of developers on a tight budget in just one year, putting the studio in a situation where making something good, both quickly and…
---
Kotaku Friday, October 20, 2023 2:15 PM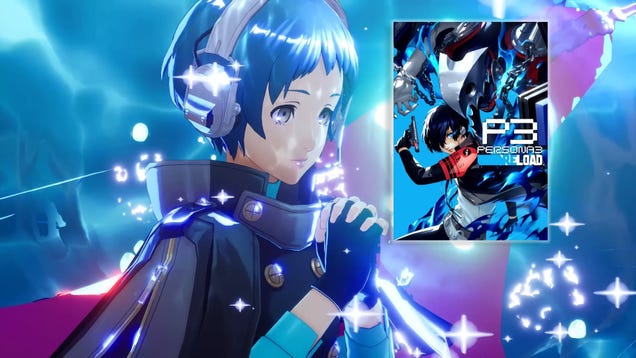 Persona 3 Reload, a full-fledged remake of Atlus Games' beloved 2006 role-playing game Persona 3, is set to release on February 2, 2024, for Xbox, PlayStation, and Windows. So take a deep breath and relax, you've still got a bit of time to play through October's busy fall releases before hunkering down for an…
---
PCGamesN Friday, October 20, 2023 6:41 PM
Diablo IV just saw the release of its second season, the aptly named Season of Blood. If you didn't already know, Blizzard's latest D4 season adds loads of vampire-related content to the RPG. With everything from special abilities to challenging enemies, the developer packed Season 2 to the brim with fang-tastic fresh content as well as improvements to already existing features in-game. In honor of the second season's arrival, Blizzard is asking players to donate their blood for special in-game rewards.
MORE FROM PCGAMESN:
Diablo 4 builds
,
Diablo 4 review
,
Diablo 4 classes
---
PCGamesN Friday, October 20, 2023 3:31 PM
Salt and Sacrifice is indie developer Ska Studios' recent sequel to its iconic 2D soulslike Salt and Sanctuary. The series' first entry was a huge hit among Dark Souls fans, receiving very positive reviews overall and a near-perfect 9/10 on Steam. When the developer first released Salt and Sacrifice, it launched as an Epic Games Store exclusive. The ambitious sequel is not making its way to Valve's platform just a little over a year following its initial release.
---
PCGamesN Friday, October 20, 2023 2:09 PM
Cattails Wildwood Story is one of my favorite games ever. I backed the project as soon as it went up on Kickstarter and have been enjoying Falcon Development's sequel since its alpha stage. The indie developer has now fully released Wildwood Story on Steam, allowing new fans to explore the series' wholesome gameplay. If you love playing as a cat in Stray or have spent countless cozy hours in Stardew Valley, then you should give Cattails a go.
MORE FROM PCGAMESN:
Best life games
,
Best RPG games
,
Best simulation games
---
Rock Paper Shotgun Latest Articles Feed Friday, October 20, 2023 5:52 PM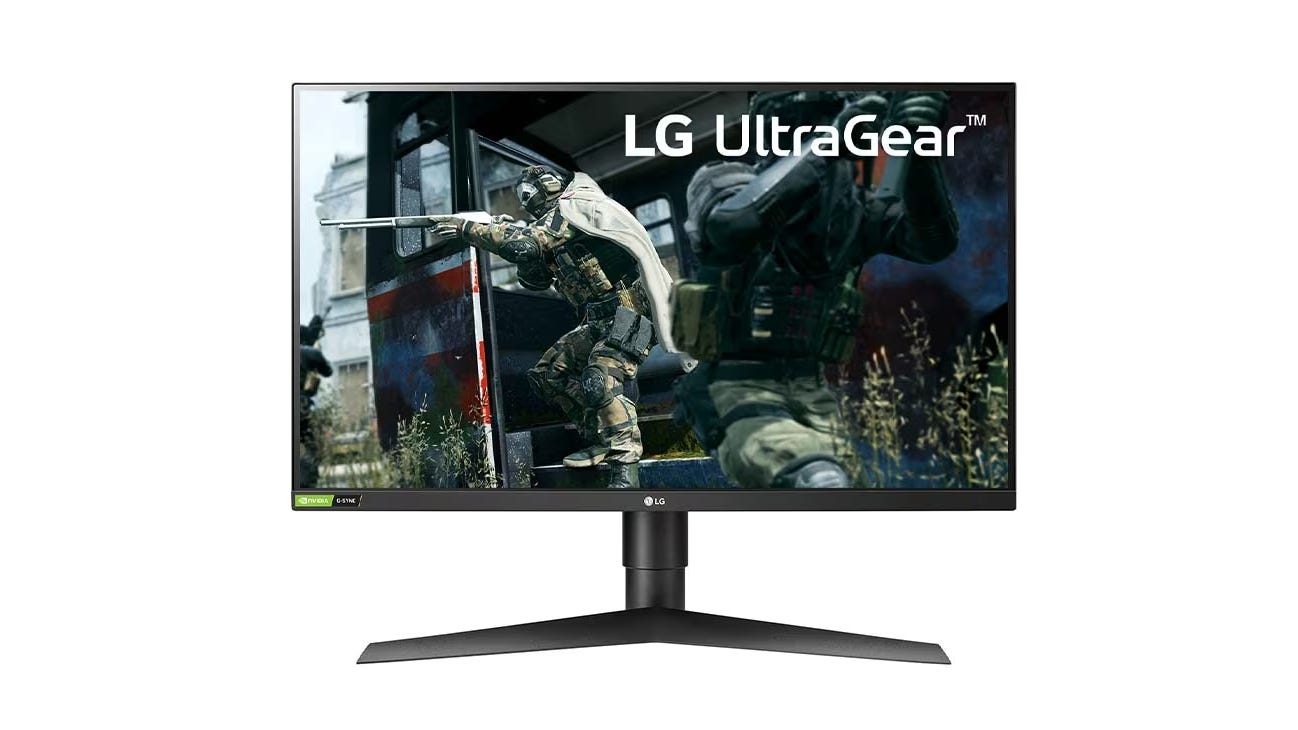 LG makes some of the best monitors going, in my opinion, with their Fast IPS panels being the basis of many great gaming monitors from other manufacturers too.
Today we're looking at one of their first-party options, the 27GP83A, which combines a winning spec sheet with a reduced price: $279.99 for a 27-inch 1440p 165Hz gaming monitor.
---
Rock Paper Shotgun Latest Articles Feed Friday, October 20, 2023 5:28 PM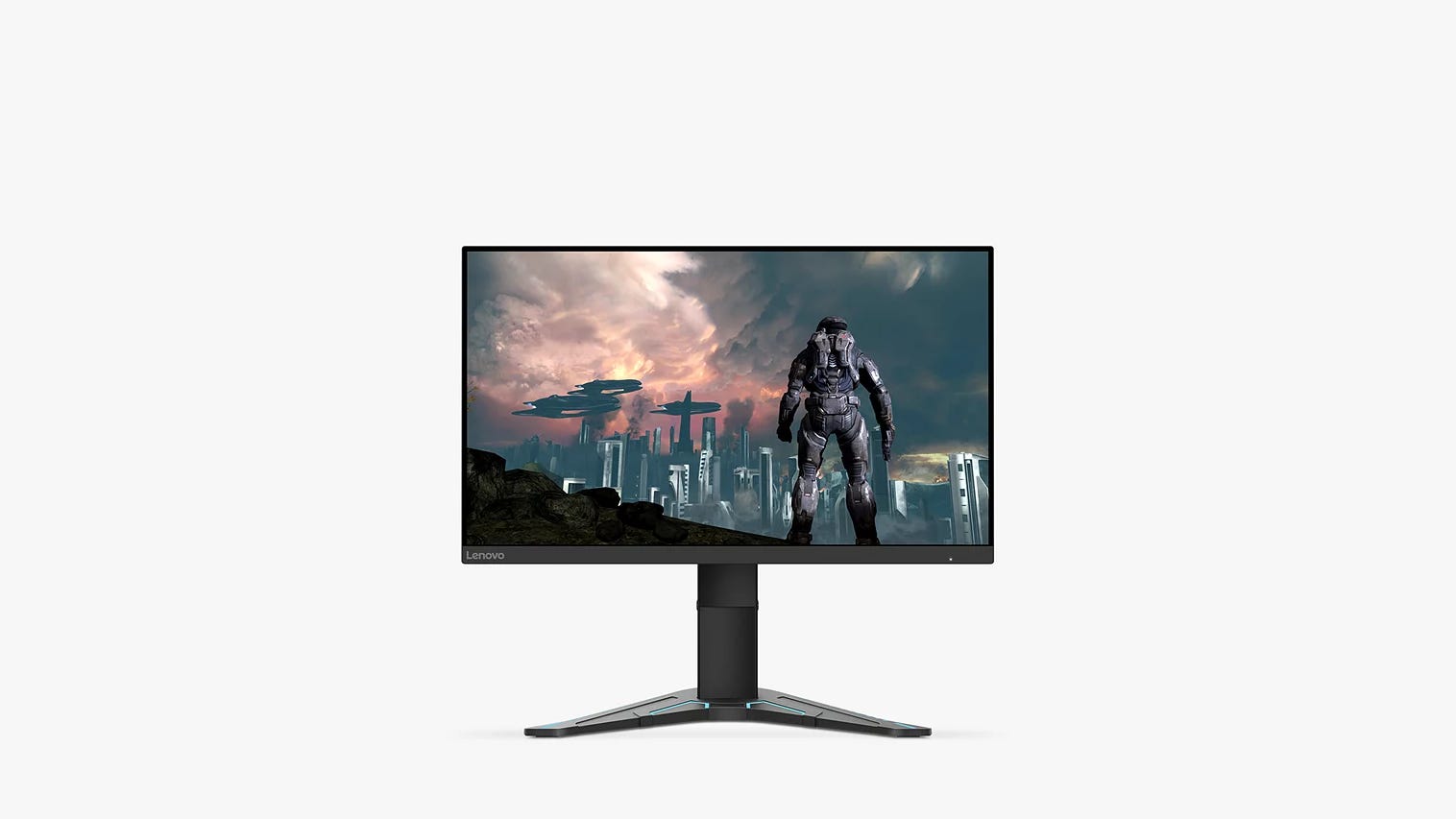 Lenovo's G24-20 24-inch 165Hz gaming monitor is down to just £110, a good price for a model that was previously selling for £169. Here's why we rate it - beyond the whole deal thing, obviously.
---
Twinfinite Friday, October 20, 2023 2:28 PM
Wands at the ready.
---
Siliconera Friday, October 20, 2023 8:00 PM
In an interview with Famitsu, developers from Koei Tecmo and illustrators Takashi Takeuchi and Rei Wataru discussed the early development and character designs of Fate/Samurai Remnant. In the discussion, Takeuchi revealed that Tamamo Aria's inclusion was because they wanted to debut the Tamamo Nine characters one at a time in various games. [Thanks, Famitsu!]
Kou Shibusawa, a producer and creator at Koei Tecmo Games, wanted to make a Fate game with Type-Moon due to his love for Fate/Grand Order. He is a big fan of the Shimosa chapter. Takeuchi stated that a Shimosa-like setting would be ideal if Type-Moon and Koei Teco would make a game together, so they created Fate/Samurai Remnant with Shimosa as the foundation.
Since the game takes place during the Edo era, Wataru had to design the Masters to fit into that worldview. For reference, Wataru was the artist in charge of the manga adaptation of Shimosa. He stated that designing Iori was very difficult and that he initially looked like a Warriors character with a fancy outfit. But the development team wanted him to look like someone who'd fit in with the scenery of Edo, Japan. Saber, too, was a challenge for Wataru. Her concept was a black-haired Artoria, but he included elements from other Saberfaces. In the end, Saber has much sharper features than the original Artoria.
Yet another character that Takeuchi and Wataru remember having difficulties designing was Archer. He reveals his True Name quite early in the game, but he's a character that fans of Dynasty Warriors should be familiar with.
The inclusion of his character was to make fans feel like, "Ah, yes, I'm playing a Koei Tecmo game." When Shidzuki Morii (Archer's artist) gave Takeuchi the design, Takeuchi was surprised. This is because the version of Archer that appears in Dynasty Warriors isn't this young. But he thought that this sort of juxtaposition was very Fate-like and approved the design.
Fate/Samurai Remnant is available on the PS4, PS5, Nintendo Switch, and Windows PC.
The post Fate/Samurai Remnant Interview Discusses Character Designs appeared first on Siliconera.
---
Siliconera Friday, October 20, 2023 7:00 PM
Too Kyo Games Records' first release will be the Master Detective Archives: Rain Code soundtrack, which will debut on November 30, 2023. In total, the Rain Code soundtrack will contain 102 songs on 4 CDs. [Thanks, Famitsu!]
Too Kyo Games Records is Too Kyo Games's sound label, which will likely focus specifically on music from its games. If you order the soundtrack from the Spike Chunsoft Store, you'll be able to get a special CD as a limited-time offer. The music on the bonus disc has tracks that Masafumi Takada, the composer for Rain Code, mixed himself. The soundtrack will cost 5280 JPY, which is approximately $35.25.
Spike Chunsoft is also taking pre-orders for Danganronpa and Master Detective Archives: Rain Code goods. They will be made to order, with a projected February 2024 release window. Goods include framed prints of key visuals (these cost 38,500 JPY or $256.90), collectible can badges, and acrylic mini-blocks.
Master Detective Archives: Rain Code is a fantasy-mystery game released by the creative team behind Danganronpa. It follows the story of Yuma Kokohead, an amnesiac detective-in-training haunted by Shinigami, the god of death. With Shinigami's powers to access the Mystery Labyrinth, they work together to solve the bizarre incidents plaguing Kanai Ward.
Master Detective Archives: Rain Code is available exclusively on the Nintendo Switch, and the soundtrack for the game will come out on November 30, 2023.
The post Rain Code Soundtrack Will Come Out in November 2023 appeared first on Siliconera.
---
Siliconera Friday, October 20, 2023 6:51 PM
Pokemon Sleep will run a Halloween event from October 30, 2023, through November 6, 2023. During the event, a Pikachu wearing a witch's hat will appear, and you'll have more chances to meet Ghost Pokemon as well.
In order to participate in the Pokemon Sleep Halloween event, you must "Sleep" in Greengrass Isle. If you track sleep on any other map, you will not get any of the limited-time bonuses. There will also be different rewards offered depending on the date.
On October 31 and November 5, you'll get three times the usual amount of candy. More Pokemon of different sleep types will also appear, no matter what your sleep type of the day is. Between the two dates, you'll enjoy the same bonuses but with less effectiveness.
You'll have a greater chance of encountering Pikachu, Gastly, Haunter, Gengar, Meowth, and Cubone during the Pokemon Sleep event. As mentioned earlier, the Pikachu here is one wearing a witch hat. Finally, there will be special missions that can reward you with up to 25 Handy Candy S during the spooky season celebration.
Pokemon Sleep is now available on mobile devices, and the Halloween event will run from October 30 to November 6, 2023. Recently, Pokemon Sleep achieved a milestone in which it recorded over 900 million hours of sleep across all of its users.
The post Pokemon Sleep Halloween Event Will Feature Special Pikachu appeared first on Siliconera.
---
Siliconera Friday, October 20, 2023 6:30 PM
With Digimon Adventure 02: The Beginning about to debut in Japanese theaters, Toei has decided to upload episodes of the show onto YouTube for free. It will not be the entirety of Adventure 02, though, as the studio will only upload until Episode 21. [Thanks, 4Gamer!]
Toei will also re-run movies featuring the 02 cast for a limited time. The free episodes and movies of Digimon Adventure 02 will only be on Toei Animation Museum's YouTube channel for a limited time. They will begin uploading the series on November 10, 2023, and post two episodes weekly. Episodes 1 to 21 of Digimon Adventure 02 are the entirety of the Digimon Emperor saga, which concludes with Ken obtaining the Crest of Kindness.
As mentioned earlier, Toei will also upload the Digimon Adventure 02 films. On November 3, 2023, the studio will post Digimon Adventure 02: Part 1: Digimon Hurricane Landing!!/Part 2: Transcendent Evolution!! The Golden Digimentals, and it'll be up for a week. You'll be able to watch it on Toei Theater Online. Digimon Adventure (the movie), Our War Game!, and Revenge of Diaboromon have also appeared in theaters in Japan. They'll only be available for two weeks.
Digimon Adventure 02: The Beginning will debut in theaters in Japan on October 27, 2023.
The post Digimon Adventure 02 Episodes Will Be on YouTube for a Limited Time appeared first on Siliconera.
---
Siliconera Friday, October 20, 2023 6:00 PM
A collaboration with A Certain Scientific Railgun T will start in Blue Archive on October 24, 2023, and run until November 8, 2023. During the event, Mikoto, Misaki, and Ruiko will appear as limited characters. [Thanks, 4Gamer!]
Mikoto and Misaki will be in the gacha, while Ruiko will be a free reward. In Blue Archive, Mikoto is an attacker character who can also apply shock damage over time with her normal skill. As for Misaki, she is a supporter who can increase her own defense and evasion every time she inflicts Confusion onto an enemy.
Finally, Ruiko is an attacker who can also support her allies by raising their ATK. The more she uses this Skill, the more characters she'll be able to buff, capping at three. Check out promotional images for the collaboration below:
A Certain Scientific Railgun T is the third season of A Certain Scientific Railgun. Railgun is a spin-off of A Certain Magical Index. Because the series is more focused on Mikoto, who has nothing to do with the magic side of the story, Railgun is very specifically about the science side. The season ran from January to September 2020. It follows Mikoto, who has to team up with Misaki Shokuho to stop the Academy's dark side.
Blue Archive is readily available on mobile devices. An anime adaptation of the game is currently in production. The A Certain Scientific Railgun T collaboration in Blue Archive will run from October 24, 2023, to November 8, 2023.
The post Blue Archive Announces A Certain Scientific Railgun T Event appeared first on Siliconera.
---
Siliconera Friday, October 20, 2023 5:30 PM
The Blu-Ray and DVD for The First Slam Dunk, the wildly popular theatrical adaptation of Shohoku's match against Sannoh High during the Interhigh, will come out on February 28, 2024. The anime film originally debuted in Japan in early December 2022. [Thanks, Dengeki Online!]
It's unclear why it took Toei over a year to release the movie for people to own. Pre-orders for the Blu-Ray and DVD will start on October 27, 2023. There will be three different versions: the standard edition, the limited edition, and the special limited edition. Both limited editions will come with the movie, as well as a special bonus disc.
One of the goodies that you'll be able to get with the limited editions is a commemorative present that came out when the movie was airing in theaters. This is for people who might not have been able to watch the movie at the time or could not get it because their movie theater ran out.
News of this first came out during the The First Slam Dunk staff live-stream, which aired on October 20, 2023. Other news that the staff announced during this stream included goods for the movie, such as miniature figures and shirts. You can start pre-ordering some of the merchandise from October 25, 2023.
The Blu-Ray and DVD for The First Slam Dunk will come out on February 28, 2024. Pre-orders will open from October 27, 2023.
The post The First Slam Dunk DVD and Blu-Ray to Come Out in 2024 appeared first on Siliconera.
---
Siliconera Friday, October 20, 2023 5:00 PM
Nijisanji announced the graduation of VTubers Mika Melatika, Xia Ekavira, and Riksa Dhirendra. The graduations will happen between November 2023 and January 2024. The three VTubers belonged to Nijisanji ID before the Indonesian branch merged with the main Nijisanji group in April 2022.
The social media and YouTube accounts of the three Nijisanji VTubers will close after graduation, and merchandise sales will also cease.
Here are the graduation dates for Nijisanji VTubers Xia Ekavira, Mika Melatika, and Riksa Dhirendra:
Xia Ekavira: November 27, 2023

Mika Melatika: December 28, 2023

Riksa Dhirendra: January 11, 2024
The announcement comes just under a month after Mika Melatika announced a hiatus from streaming for October for health and personal reasons. After Nijisanji announced her graduation, Mika shared a message on her social media addressing her fans and expressing gratitude for their support. Additionally, Mika declared her intention to enjoy her time with her community until graduation.
You can read Mika Melatika's message about her graduation announcement here:
Mika and Xia formed part of the of the sixth wave of Nijisanji ID VTubers (also known as "6WD") alongside Hyona Elatiora, who graduated on August 20, 2023. Meanwhile, Riksa debuted in December 2019 as part of the second wave of Nijisanji ID VTubers.
The post Nijisanji Announces Graduation of 3 Nijisanji ID VTubers appeared first on Siliconera.
---
Siliconera Friday, October 20, 2023 4:30 PM
Square Enix announced the release of a silver necklace inspired by the shape of potion bottles in Crisis Core FFVII Reunion. The necklace costs 27,500 yen (or about $183) and is expected to be released in Japan on February 24, 2024.
Pre-orders for the new necklace are now open from the Square Enix Japanese online store. The new potion necklace comes with a chain. Both the necklace and chain are made of 925 sterling silver. Meanwhile, the transparent parts of the potion are made with resin.
The necklace recreates the potion bottle with plenty of detail, and the Shinra logo is engraved on the top of it as well. These detailed parts undergo a process of oxidation to give it a darker finish.
You can take a better look at the new Crisis Core FFVII Reunion Potion Silver Necklace in the gallery below:
Back in July 2023, Square Enix announced another silver necklace based on the Seventh Heaven bar logo from FFVII Remake.
The new Crisis Core Final Fantasy VII Reunion Potion Silver Necklace costs 27,500 yen (~$183). Its expected release date in Japan is February 24, 2024. The necklace is now available for pre-order from the Square Enix Japanese online store.
The post Crisis Core FFVII Reunion Potion Necklace Pre-Orders Open appeared first on Siliconera.
---
Siliconera Friday, October 20, 2023 4:00 PM
The Vocaloid producer PinocchioP has released a new Hatsune Miku song in collaboration with the Pokemon Company for Project Voltage. The single, titled "The Pokemon Inside My Heart," is a sentimental recalling of his time with the Pokemon he cherished from his time playing the games.
The animated music video walks us through the speaker's experiences playing Pokemon games on the Game Boy. Many of the original 151 Pokemon are featured in the song as his experiences are recounted. The lyrics reflect on the joyful impact the Pokemon has had on his life and how he won't take that for granted, regardless of whether they are popular or not.
The song also features classic Pokemon sound effects and background music as samples. Miku can be heard singing along to the Pokemon Center theme near the end of the track.
Watch the animated music video and listen to the new Pokemon X Hatsune Miku song below:
[embed]https://www.youtube.com/watch?v=lIoi2r3f5fU[/embed]
The Pokemon Inside My Heart was also uploaded to the Project Voltage official social media account and website, where you can check out the other Pokemon X Hatsune Miku singles. Producers like DECO*27, Mitchie M, and Inabakumori have made songs for the collaboration. The site also features 18 different Pokemon trainer Hatsune Miku designs recently released for the project.
Like many of the other producers chosen for the project, Pinocchio-P has been making Vocaloid music for over a decade. Some of his most popular songs include "God-ish" and "Reincarnation Apple."
The Pokemon Inside My Heart is the fourth song released for Project Voltage. In total, 18 different producers will make songs for the Hatsune Miku and Pokemon collaboration project. It was also announced today that 18 more Pokemon X Hatsune Miku designs drawn by Vocaloid artists would be released over the next few months. The following four producers to participate in the project will be announced in late November 2023.
Project Voltage will continue throughout fall 2023.
The post 'The Pokemon Inside My Heart' Pokemon X Hatsune Miku Song Released appeared first on Siliconera.
---
Siliconera Friday, October 20, 2023 3:30 PM
Remedy Entertainment released a new recap video for the original Alan Wake ahead of the release of Alan Wake 2. The nearly 3-minute-long video goes over the events of the original game, retelling Alan's fight against the Dark Presence.
People can watch the Alan Wake recap video ahead of the release of Alan Wake 2 below. However, the video contains spoilers for the ending of the original game:
The original Alan Wake was initially released for the Xbox 360 in May 2010. A PC port appeared in February 2012. 2019's Control established a shared universe between both games and further solidified the connection with its AWE Expansion DLC, released on August 27, 2020.
As a reminder, a retelling of the events of the original Alan Wake is also available in Fortnite via the Alan Wake: Flashback event. We also wrote our own recap of the Alan Wake story here. Alan himself is even available as a Fortnite skin with his sequel appearance for players who pre-order Alan Wake 2 from the Epic Games Store.
Alan Wake 2 will come out for the PS5, Xbox Series X, and PC via the Epic Games Store on October 27, 2023. Alan Wake Remastered is now available for the PlayStation 4, PlayStation 5, Xbox One, Xbox Series X/S, and PC.
The post Remedy Shares Alan Wake Recap Ahead of Alan Wake 2 appeared first on Siliconera.
---
Siliconera Friday, October 20, 2023 3:00 PM
I remember sitting in my room as a pre-teen, running through Resident Evil 4 for a friend once the game released on PlayStation 2. They mostly just wanted access to the cosmetics, and neither of us were entirely aware an entirely new scenario had been bundled with the game. I had already beaten Assignment Ada, the GameCube release's small slice of side-content. So naturally the both of us assumed that it would be more of the same. But we were both very, very wrong, and got our first taste of Resident Evil 4's Separate Ways. It proved to be a more fleshed out scenario that filled in some gaps as to what Ada had been up to during the events of the game. The version of this side scenario that appears in the Resident Evil 4 remake functions in a very similar way.
In Separate Ways, you assume the role of Ada Wong, the Resident Evil series' super spy who is always dressed in some shade of red. Her scenario comprises of more or less coming to Leon's rescue in some fairly significant or other times subtle ways. However, her role is a lot clearer this time around, and she's joined by a small cast of characters. This includes Luis Sera, who is a stand-out not only in the main game but also this side scenario, and Albert Wesker. While neither are playable, they are integral parts to Resident Evil 4 remake's Separate Ways campaign. Luis steals the show as his background as an Umbrella Corporation scientist is further extrapolated on, and his performance remains stand-out. His voice actor has an incredible charisma that works well with his mo-cap, making him fun to have around and it utterly gut wrenching when he meets his inevitable end.
Seeing Wesker as well helps fill in some gaps as to what he was up to during the events of Resident Evil 4, though his goal is clear and Ada's role in that as well. He's there to retrieve the Las Plagas sample that will eventually create Uroboros — the virus in Resident Evil 5. These new cutscenes, though a lot more overt in their nature to really set up the events of any future remakes, make playing this new version of Separate Ways totally worth it. Especially if you're in it for the lore.
However, playing Ada in the campaign was especially rewarding. Her load-out is relatively the same, with the player able to unlock better guns as you progress. She starts with a TMP and pistol, and you can eventually get a shotgun and other arms to get you through the worst of it. But Ada feels cool to play. You use her grappling hook to launch yourself in the air and kick enemies in the face, drawing yourself to them to grind your heel against their jaws. Or you propel yourself into the air to scale building and avoid attacks, with each movement dynamic, fast, and exciting. Ada was already pretty neat in the original game, but she's exceptional now. However, much like the base game the performance from her voice actress remains extremely hit-or-miss. The direction at times seems confused, even if her dialogue feels very much in-character, with the delivery rarely landing.
The score is fantastic, as it remixes several songs from Resident Evil 4 incredibly effectively. Since Separate Ways has a relatively low price point I assumed it would be fairly short or even just re-use music from the base game. But Capcom's sound team went and made original mixes for this scenario, which adds to the experience and makes Separate Ways entirely new. That can also be said for the boss fights.
U3 appears in Separate Ways, missing from the base game, but is a new spin on the previous boss fight. You no longer have to navigate through suspended shipping containers in what was arguably one of the most tense segments of the original game, but instead just fight the mutated henchman in an arena. It's not the best fight by far, but it's nice to see it show up as a nod to the original. I personally would have liked to see the atmosphere of the original fight preserved, along with how grotesque that design was, but the new fight suits the new design of the Resident Evil 4 remake well. That said, a few fights did get cut, which means fans of the original may be disappointed. At least until they see that final credit scene roll.
Overall, Separate Ways is totally worth diving into if you enjoyed Resident Evil 4 remake, and doubly so if you're a big fan of the original and Ada Wong. It's only a handful of hours, which means you can blast through it, but it's a fantastic reimagining of an already stellar side scenario.
The Resident Evil 4 remake, and Separate Ways DLC, is available for PlayStation 4, PlayStation 5, Xbox Series X, and PC.
The post Resident Evil 4 Separate Ways Is an Improvement appeared first on Siliconera.
---
Siliconera Friday, October 20, 2023 2:30 PM
After almost a month of revealing characters daily, the final Fragaria Memories knight was announced by Sanrio today. His name is Pikero, and he serves the frog mascot Keroppi.
He was introduced to us on the Fragaria Memories official social media account and website. Pikero has signed a contract with Keroppi to take advantage of the opportunity to study him more closely. He is a scientist who considers his work an "adventure."
According to his bio, Pikero tends to be cynical but loves analyzing his research subjects. However, he also gets lazy when researching topics that don't interest him. Pikero is voiced by Narufumi Machimoto. His character art was illustrated by Namakawa, who has worked with Nijisanji and Holostars on VTuber designs in the past.
Meet Pikero in the post below:
[embed]https://twitter.com/fragaria_sanrio/status/1715291790268674307[/embed]
Pikero is the final member of the Noir Bouquet group. As of now, Sanrio still hasn't announced how they will utilize the Fragaria Memories knights besides stating the concept is a "multimedia project."
Pikero, the final Fragaria Memories knight who serves the Sanrio mascot Keroppi, was revealed on the official social media account and website.
The post Meet Pikero, the Knight of Keroppi in Sanrio's Fragaria Memories appeared first on Siliconera.
---
PC Invasion - FeedDDD Friday, October 20, 2023 9:36 PM
Super Mario Bros. Wonder lets you gather a variety of currencies, but Wonder Seeds are the most important ones. Here is our guide telling you how to get all Wonder Seeds in the Bulrush Coming Through level in Super Mario Bros. Wonder. Super Mario Bros. Wonder – how to get all Wonder Seeds in Bulrush Coming Through Wonder Seeds are a currency that regularly allows you to access additional parts of the map, which means new stages and challenges. Sometimes, you may want to spend more time in particular levels if you finish them and realize some Wonder Seeds haven't been discovered. It is not apparent at first, but there are three Wonder Seeds hidden in the Bulrush Coming Through level. Related: How to get extra coins in Super Mario Bros. Wonder Screenshot: PC Invasion Wonder Seed #1 A short distance after the midpoint flag, you find four blocks hanging in the air. Just past them, you encounter three walking mushrooms of different heig...
---
PC Invasion - FeedDDD Friday, October 20, 2023 9:09 PM
The Pokémon franchise may have a lot of mainline games, but there are also great spin-off games. These spin-offs change the formula a bit but are still set in universes where Pokémon and humans interact. From pet simulations to battle arenas and mysterious adventures, these spin-offs do a great job of experimenting with the franchise. Below, we've listed the 16 best Pokémon spin-off games, ranked. Top Pokémon spin-off games 16 – Hey You, Pikachu! Image: The Pokémon Company Hey You, Pikachu! was a Pokémon spin-off that let you form a bond with Pikachu, the series mascot. This let's you hang out with Pikachu in a cool way. Pikachu will respond to the player's voice and perform various actions, such as following the player, playing fetch, and even singing songs. While I wouldn't consider it in the top 10, it's definitely worth mentioning here because it was a unique Pokémon spin-off 15 – PokéPark...
---
PC Invasion - FeedDDD Friday, October 20, 2023 8:52 PM
The Haunting: Zombie Royale is a popular returning playlist offering operators the chance to play an 'Infection-like' mode on a grand scale. If you're chasing your first victory, let me offer a few tips and show you how to win The Haunting: Zombie Royale on Warzone. Related: How to turn off jump scares in Call of Duty: The Haunting What is Zombie Royale? Zombie Royale splits the lobby into squads of 3, and the goal is to be the last squad remaining with at least one human player. When a player is killed, they become a Zombie, but this change can be reversed by collecting 4 Antivirals. The game ends when a single squad has human players remaining. How to win The Haunting: Zombie Royale Trios Image: PC Invasion Although you can return to your human form after becoming a Zombie, it's an uphill struggle. Your best bet is to avoid becoming undead altogether and play cautiously with your team. Here are a few things you ca...
---
PC Invasion - FeedDDD Friday, October 20, 2023 5:07 PM
Leveling up in Spider-Man 2 is important. You can get stronger moves, abilities, and more gadget upgrades. So when you're playing, going out of your way to earn skills would be the smart thing to do. The more you farm skill points early on, the better the moves become. This guide will show you the best ways to farm skill points in Spider-Man 2. Spider-Man 2: Best ways to farm skill points The game does give you tons of options for gaining large amounts of XP at once. Main missions are great for XP, but you might complete the game without getting a move you want. However, Spider-Man 2 has tons to offer that help make the game feel longer. So if you complete the story quickly, you may miss out on some fun moments. That's why my advice would be to go between all the side activities such as crimes and other side missions. They might not give out much XP, but doing these will make XP add up the more you complete. For example, I've found a few crimes in...
---
PC Invasion - FeedDDD Friday, October 20, 2023 4:55 PM
Besides all the easter eggs found in the many Spider-Men suits and villains revealed in side missions, Marvel's Spider-Man 2's map is filled with easter eggs. In this guide, I'll skip the obvious easter eggs like Miles' Wolverine suit and other heretofore unnamed villains and heroes revealed throughout the game. Related: How to find Uncle Ben's Grave in Spiderman 2 What are the best easter eggs in Marvel's Spider-Man 2? While Marvel's Spider-Man 2 has so many great easter eggs, this guide will focus primarily on open-world location easter eggs you can find. Some of my favorite easter eggs in this game are the Spiderverse Spider-Bots and suits, but that's for another guide. X-Mansion location Image: PC InvasionImage: PC Invasion Though there's nothing obvious stating that this is the X-Mansion, there is an abandoned mansion in the north of Astoria that looks a lot like the X-Mansion run by Xavi...
---
WGB, Home of AWESOME Reviews Friday, October 20, 2023 7:24 PM
Remedy has released the substantial system requirements for the PC version of the much-anticipated Alan Wake 2, set to release on October 27. Many PC gamers may find themselves unable to play due to the specifications' heavy emphasis on GPU.
---
iDev Games Feed Friday, October 20, 2023 6:18 PM
An arcade action game where you control a platoon of critters, harvesting energy from flowers and defeating foes....
---
MonsterVine Friday, October 20, 2023 6:13 PM
ININ Games has released a new Air Twister trailer for the upcoming game from Yu Suzuki — the creator of iconic Sega franchises like Out Run, Hang On, Afterburner, and Shenmue. The new trailer gives players a look at the various different modes players can take part in as they play. The hardcore arcade […]
---
MonsterVine Friday, October 20, 2023 3:00 PM
Sonic Superstars is a promising step towards a new era of 2D Sonic the Hedgehog games. Though a couple of the boss fights go on a bit too long and there are a few bugs that could use patching, the dynamic levels, multiple playable characters, and top-notch presentation make Superstars a great time. Sonic Superstars […]