---
Kotaku Friday, April 8, 2022 5:16 PM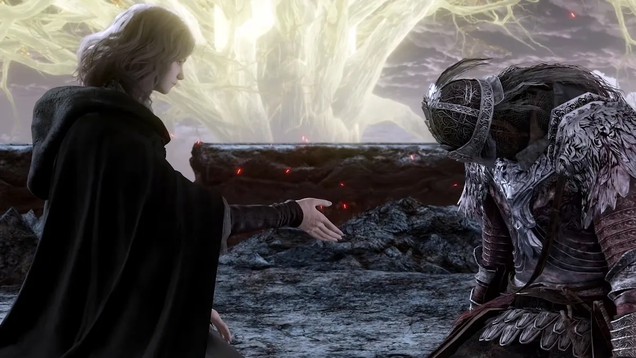 Elden Ring is full of hard bosses, esoteric secrets, and weird exploits, but the current top guide on the game's Steam page isn't about any of that. It's about feet. The fleshy pads come in all different shapes and sizes, and Elden Ring, like the Souls games before it, is full of them. So of course someone decided to…
---
Kotaku Friday, April 8, 2022 4:15 PM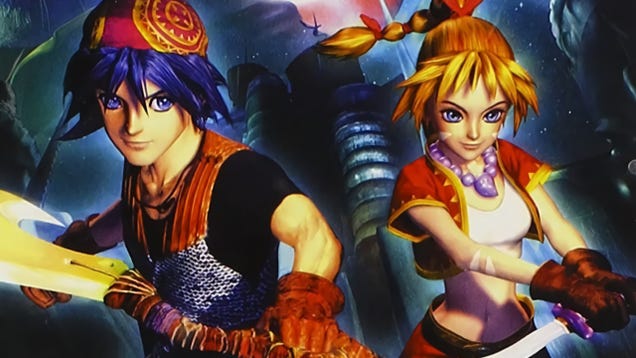 Digital purchases are mysteriously expiring on classic PlayStation consoles, rendering a random assortment of games unplayable.

---
Kotaku Friday, April 8, 2022 4:00 PM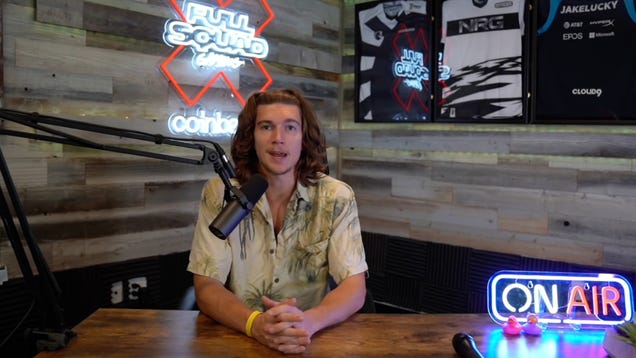 Before YouTuber IShowSpeed was put under the spotlight for his toxicity, Jake Lucky, an esports commentator and the person responsible for highlighting Speed's behavior, was also under public scrutiny. Lucky, who tried to exonerate an alleged Call of Duty: Warzone hacker with a lie detector test, was criticized for…
---
Kotaku Friday, April 8, 2022 3:50 PM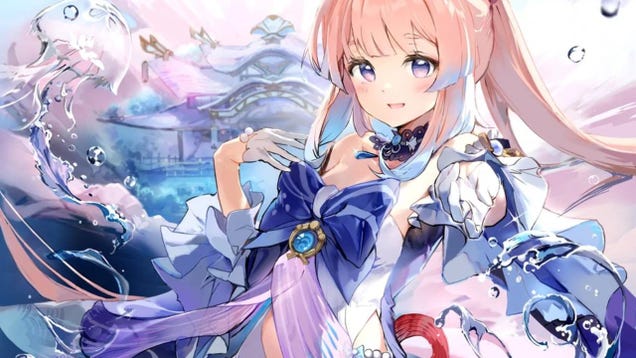 I didn't try to recruit Kokomi, the water-element healer, during her initial, limited release. Instead, I opted to skip her for Childe, the water-based archer who can slay packs of enemies in seconds flat. I regret that now. After spending over a hundred wishes to get Childe (which would've cost around $300 if I…
---
Kotaku Friday, April 8, 2022 3:25 PM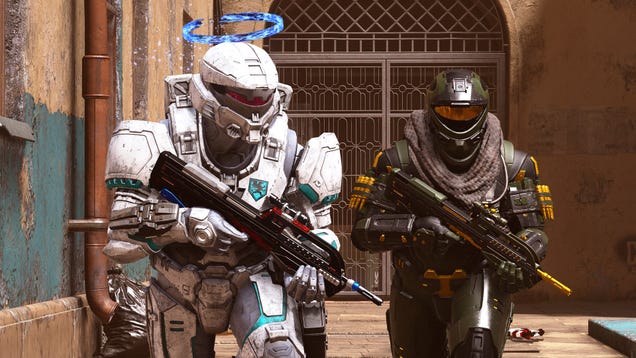 For a while now, the prevailing narrative around Halo Infinite is that interest in the game, once confidently perched at the summit of Mt. First-Person Shooter, has fallen off a precipice. But that stands poised to change when season two, "Lone Wolves," rolls around on May 3. Folks, it sounds (and looks) dope AF.

---
Kotaku Friday, April 8, 2022 2:45 PM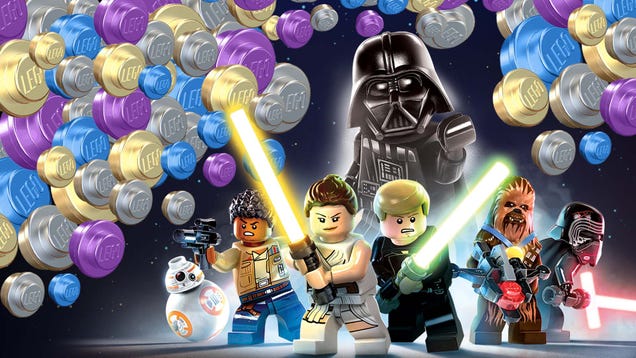 Lego Star Wars: The Skywalker Saga is a very good game. In fact, I'd say it's probably one of the best Star Wars games ever made. A big reason why is that it contains such a rich assortment of characters and ships from all the films, from the most widely known to those only true Star Wars diehards have heard of.…
---
Kotaku Friday, April 8, 2022 12:05 PM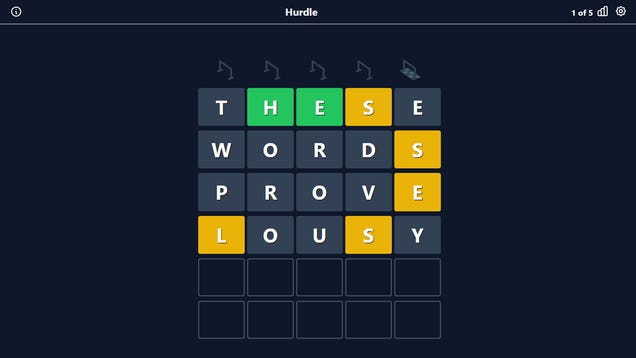 Wordle produces more variants than the most prolific of viruses, with new ones finding their way to wider popularity every day. The one I've most recently caught is Hurdle, where you have to complete five of the five-letter word puzzles in a row.

---
PCGamesN Friday, April 8, 2022 7:18 PM
The Yu-Gi-Oh: Master Duel Synchro Festival has been confirmed as the card game's next major event, and the devs have revealed a host of details on what players can expect. As the name implies, this event is focused on Synchro summoning, and if you're looking to start building your own deck, the tools you'll need are already available in-game.
The Synchro Festival starts on April 11 at 10pm PDT, or April 12 at 1am EDT / 6pm BST, and will conclude on April 21 at 6pm PDT / 9pm EDT, or April 22 at 2am BST. As with previous events, you'll earn medals from playing matches, win, lose, or draw. Get enough medals, and you'll pick up rewards including in-game currency.
For this event, you'll only be able to use Synchro monsters in your extra deck. The full banlist is far too extensive to republish here, but if you head to the Duel menu in-game and open the Synchro Festival page, you'll be able to construct a deck with all the current forbidden, limited, and semi-limited cards accounted for.
Upcoming PC Games
,
The best card games on PC
---
PCGamesN Friday, April 8, 2022 6:11 PM
Yep, we can now say 'Subnautica 3 confirmed' - unless you're really pedantic, in which case we must say 'the third entry in the Subnautica series is confirmed'. Either way, developer Unknown Worlds has announced that the "next game in the Subnautica universe" is in development, alongside a job listing which reveals a few things about the direction of the upcoming game.
The devs are looking for a senior narrative designer (via our friends at The Loadout) who will "collaborate closely with the team to tell compelling, dramatic stories in the context of the game experience, while also defining the history and lore of a new science fiction world and its alien inhabitants. This person has a unique opportunity to join the team early in development and help establish the narrative direction for a beloved franchise."
Subnautica has always had an unusual emphasis on narrative for a survival game, and it looks like that won't be changing with the next series entry. The listing pushes for someone familiar with "open-world games and the process of developing narrative in the context of an open-ended, player-driven experience," and who has "experience working on live projects or episodic content".
Best survival games
,
Subnautica system requirements
,
Subnautica launch interview
---
PCGamesN Friday, April 8, 2022 5:18 PM
The developers of competitive FPS game Valorant have reminded players to use the in-game reporting tool when they encounter toxic behaviour, following a prominent YouTube streamer going viral for an abuse-riddled tirade against a female team member.
A clip of streamer IShowSpeed, a variety streamer with more than 7 million subscribers, caught the attention of Full Squad Gaming co-founder Jake Lucky earlier this week. In the clip, IShowSpeed is downed while coming around a corner in Valorant and loses his temper, ultimately exploding at a female member of his team in a torrent of misogynistic slurs. "I now understand what Valorant queues are so unbelievably toxic," Lucky wrote when he posted the clip to Twitter. "You got one of the most popular streamers on YouTube IShowSpeed saying crap like this and getting nothing but praise and laughs. Crap is whack."
IShowSpeed has since issued an apology, but has been banned from Valorant and all other Riot games. As Kotaku reports, IShowSpeed says he was "not having a good day" and had been dealing with racist insults himself. However, he said, "No excuse, I'm wrong. I'm not trying to justify it."
Valorant - all you need to know
,
Valorant system requirements
---
PCGamesN Friday, April 8, 2022 4:43 PM
A Fortnite fan has put together an Assassin's Creed-themed map for all your parkour, practise, and roleplaying needs. It's still in the works, but there's already a Fortnite map code you can use to give it a whirl.
Redditor Ryu-Gi has shared what they have so far on the battle royale's subreddit, showcasing 18 screenshots to give everyone a sense of the map's vibe. It is, unsurprisingly, very much an Assassin's Creed map. A quick look through the screenshots reveals an impressive cathedral, a tightrope above a market, and plenty of cobblestone streets to run around.
With Assassin's Creed being a varied series, it's clear that the map creator is going for the classic look here. They've been waiting for the Ezio skin specifically to be able to show this map off, because they wanted to make sure they could have good screenshots and create a trailer. They've also said we can "expect it to drop very soon!"
Fortnite V-Bucks
,
Fortnite Skins
,
Fortnite Creative Codes
---
PCGamesN Friday, April 8, 2022 2:00 PM
League of Legends will see its new challenges system arrive on the live servers in May, developer Riot has announced. The system is due to show up in patch 12.9, which is currently set for release on May 11, and they add a host of achievement-style feats to chase down to provide the MOBA game's players with a way to track accomplishments outside of their win/loss ratios.
Riot first started talking about challenges last year, and pointed out that there's more going on in the system than simply crossing off a list of tasks. Each challenge falls into one of several categories, and they can be ranked up from iron all the way through master levels. Some even have grandmaster and challenger tiers, although only a select number of players per region can claim those titles at any given time.
Riot has now revealed that the challenge system will be included in patch 12.9, and has also provided some new details about the system. Challenge progress is tracked in your player crystal, and you'll be able to showcase achievements you're particularly proud of at any time.
Best LoL Champions
,
League of Legends patch 12.4 notes
,
LoL tier list
---
PCGamesN Friday, April 8, 2022 1:54 PM
The preliminary patch notes for patch 6.1 live, and it looks like we're finally getting a proper FFXIV auto-target option. That could be a massive quality-of-life upgrade over the current, extremely limited auto-target setting. While the biggest additions to the MMO this patch were already noted in previous Live Letters, there are plenty of notable new tweaks and details in the update details.
When the FFXIV patch 6.1 release date arrives on Tuesday, April 12, you'll find a new 'auto-target settings' section in the target section of the character configuration menu. This will target-based abilities to automatically select an enemy when you have no target specified, and is sure to be a lifesaver when you're spamming AOEs on trash mobs in your dungeon roulettes. You'll be able to choose whether the system prioritises the closest target or the next enemy in your line of sight.
There's far too much in the patch notes to run everything down here, but some of the highlights include the fact that players can now be revived after falling from the arena in duties like The Navel and the Extreme version of Whorleater.
The best MMOs on PC
,
FFXIV Reaper job guide
,
FFXIV Sage job guide
---
PCGamesN Friday, April 8, 2022 1:10 PM
Xûr is Destiny 2's Exotic gear merchant. He appears every weekend to sell the game's most coveted items in exchange for Legendary shards, but if you're a casual player with limited shards to spend, it can be hard to know which of his wares is most worth your investment. That's where we come in.
As of June 12, 2020, it appears that Xûr is back to providing random rolls - so the Exotic merchant is providing more excitement than he has in a long time. Xûr appears every Friday at 10am PDT / 1pm EDT / 6pm BST, and will stick around until the Tuesday reset. We'll update this guide shortly after he arrives, so if you're reading this, you need only read on to learn where he is, and which are the best items he's selling this week.
Now we're in Beyond Light territory, but Xûr's first appearances have been at the usual spots - so maybe don't expect too many surprises from the merchant in the new year of Destiny content.
Destiny 2: Beyond Light review
,
Destiny 2 exotics
,
Play Destiny 2
---
PCGamesN Friday, April 8, 2022 1:07 PM
Bungie's pinnacle PvP activity is back in rotation with a major revamp, and if you're looking for details on the Destiny 2 Trials rewards this week, you've come to the right place. Before you start working your way up through the ladder, you'll want to know what you're actually working for - so here's a breakdown of what's available each week, and what map you'll be playing on.
If you're not familiar with Trials of Osiris, it's a weekly PvP challenge where you enter a competitive gauntlet of 3v3 elimination matches. Your rewards are now doled out with a reputation system, so it's not about pure wins anymore, but you will still get special rewards if you can manage to go flawless.
Trials lands with the reset every Friday at 10am PDT / 1pm EDT / 6pm BST, and lasts until the Tuesday reset at those same times. Each week provides a new set of rewards and a new map to play on, so here's what you can expect for the latest rotation.
Destiny 2: Beyond Light review
,
Destiny 2 exotics
,
Play Destiny 2
---
PCGamesN Friday, April 8, 2022 12:19 PM
When I first laid eyes on the HyperX Pulsefire Haste, the hexagonal cutouts that extend from the base of its clickers down to its underside left me with a distinct feeling of unease. I don't suffer from trypophobia or anything like that, but it just looked wrong. "Where's the rest of it?" I joked to myself, but after having now used it for the past several weeks, I've grown rather fond of this lightweight rodent.
As you might've guessed, the hex shell design serves the purpose of trimming the HyperX Pulsefire Haste's weight down to just 59g, and is without a doubt the mouse's hallmark feature. Swapping back and forth between my daily driver, the Corsair Sabre RGB Pro Wireless felt so much heavier and it only weighs 20g more at a meagre 79g of its own.
You might be worried that in order for HyperX to achieve this featherweight accolade, the company may have compromised the build quality or ergonomics of the Pulsefire Haste. I'm happy to report that this is absolutely not the case. Its matte plastic body and buttons feel sturdy to the touch, and I didn't encounter any noticeable discomfort or trouble shifting between grip styles.
HyperX Cloud Alpha review
,
Best Gaming Headset
,
Best Gaming Keyboard
---
PCGamesN Friday, April 8, 2022 12:17 PM
If you don't have a virtual private network (VPN), then you may have the digital equivalent of very public nudity (VPN), because all of your internet activity might not be totally secure. Thankfully, you can protect your privacy quite easily (and affordably) with 70% off PureVPN's one-year VPN plan.
Of course, it's easy to question just how 'private' your VPN provider really is, but have no fear. PureVPN is keen to live up to the purity in its name, commissioning annual third-party audits to confirm that it's truly a no-logs VPN that doesn't keep tabs on customers and it really is giving you privacy.
As well as protecting your online privacy, VPNs have a ton of other benefits, including the ability to access region-locked content for games and streaming services, and a reduction in lag and ping times for smoother gaming.
Best SSD for gaming
,
How to build a gaming PC
,
Best gaming CPU
---
PCGamesN Friday, April 8, 2022 12:06 PM
Halo Infinite's new maps are finally set to arrive with the launch of Season 2 in May, offering a bit of hope for fans who've felt that the game has been suffering a content drought. The devs at 343 Industries haven't broken down everything coming in the new season, but the rollout will include "new maps, modes, themed limited-time events, and an all-new battle pass."
Halo Infinite Season 2 is officially titled 'Lone Wolves', and will launch on May 3. The trailer appears to show off two new maps - a smaller, underground map and a larger above-ground map under reddish skies. According to leaks, the smaller map will be called Catalyst, and the larger map will be a Big Team Battle arena called Breaker.
We also see players in an apparent free-for-all battle inside a walled circle. A mode called Last Spartan Standing was leaked a few days ago, and this seems to be it. It's said to be a Big Team Battle variation that sounds a lot like a battle royale game - you'll be improving your loadout by adding points to your personal score throughout the match.
Halo Infinite release date
,
Halo Infinite system requirements
,
Halo Infinite ranks
---
PCGamesN Friday, April 8, 2022 12:14 PM
Knocking a few blocks off of Lego Star Wars The Skywalker Saga size is fairly easy, and you could trim your install by 8GB. While the sci-fi parody adventure shouldn't brick up your gaming SSD or hard drive, shrinking its file size could help if you've got a particularly chonky Steam library.
The Lego Star Wars The Skywalker Saga size sits at around 40GB on Steam, but if you're happy to delete some of the game's extra language dubs, you can reduce it down to 32GB. Sure, 8GB isn't much by today's standards, but every byte of space counts if you're trying to squeeze the space opera crossover onto the same drive as Call of Duty: Warzone.
Before diving into The Skywalker Saga install folder, it's important to consider the risks of tinkering with files. While removing extra audio files shouldn't break the game, you'll still want to be extra careful, as you could end up deleting something important. If this happens, you might need to download Lego Star Wars The Skywalker Saga from Steam again or use Valve's storefront to verify the integrity your files.
Lego Star Wars: The Skywalker Saga
,
Star Wars Jedi: Fallen Order gameplay
,
Best space games on PC
---
Rock Paper Shotgun Latest Articles Feed Friday, April 8, 2022 12:12 PM
All I really know about Black Desert Online is that it has an amazing character creator, and that's why I instantly claimed a free copy when I heard that the makers are giving it away right now. I've since read that the fantasy MMORPG is a pretty fun game too? But in all honesty, I'm downloading it mostly to make pretty/weird/monstrous wizards.
---
Rock Paper Shotgun Latest Articles Feed Friday, April 8, 2022 12:09 PM
The brutally hard one-hit platformer fad of the 2010s largely passed me by, and though traditionally I'd take this opportunity to slag both them and you off, I've nothing much against them as a whole. They just tend to bounce me off pretty fast, and a bit like with adventure games, when I get stuck I typically just get bored and do something else.
It took almost 70 levels for Reiterate to do that. That's a recommendation.
---
Twinfinite Friday, April 8, 2022 5:56 PM
Earlier today on YouTube, OOTPDevelopments dropped a new trailer and press release looking at the new features coming to Out of the Park Baseball 23. Among these changes are a brand-new tutorial system, updated graphics, and even deeper customization. First, the new tutorial system is built to help new players get into Out of the […]
---
Twinfinite Friday, April 8, 2022 4:51 PM
Today Microsoft released a new ad promoting its all-included service Xbox All Access, featuring Brooklyn Nine-Nine star Andre Braugher.
---
Twinfinite Friday, April 8, 2022 4:23 PM
From the partnership of Retro Dodo and indie publisher Lost in Cult, crowdfunded gaming retrospective book A Handheld History has reached its goal and raised £21,000 (roughly $27375) in only 24 hours. While the title of the book might be a bit of a misnomer, as the site to pre-order it states A Handheld History […]
---
Twinfinite Friday, April 8, 2022 2:46 PM
Despite being known for its difficulty, players have always managed to beat souls games in the most unconventional ways, using everything from guitars to morse code to beat games like Dark Souls and Bloodbourne. After being out for a little over a month now, it looks like it's Elden Ring's turn. Just yesterday on Twitch, […]
---
Twinfinite Friday, April 8, 2022 1:36 PM
Today third-party developers had plenty of news to share about upcoming add-ons for Microsoft Flight Simulator.
---
Twinfinite Friday, April 8, 2022 12:22 PM
Entergram released new information about its game dedicated to the light novel and anime KonoSuba: God's Blessing on this Wonderful World!.
---
Siliconera Friday, April 8, 2022 3:00 PM
The release of Chrono Cross: The Radical Dreamers Edition brings the long-held hopes of its fans to fruition. So... what do you want to see next? Here are the Siliconera team's picks for most-wanted game remaster. Share yours, too!
---
Nintendo needs to bring Fire Emblem: Path of Radiance and Radiant Dawn back. Yes, I own both and could easily go play them. But I would like both in a tidy Switch collection. Make them look all fresh and pretty!
Besides, this doesn't just benefit someone lazy like me. These two games can be incredibly expensive. Given Fire Emblem's increased reach over the last few years, I'm sure a lot of people didn't see them when they debuted. Releasing remasters of these two games would be a public service. — Jenni
Tales of Legendia is an amazing RPG with a wonderful story, memorable characters, and breathtaking music. It also suffers immensely for its extremely outdated (even at the time) and distinctly un-Tales-like battle system, awful dungeon designs, and poor graphics. It was, in my opinion, not a very pretty game to look at even at the time. But because of how terrible the packaging is, so many people skip what I consider to be the most powerful entry in the Tales franchise.
Something else about Legendia is that the game is actually incomplete. There was apparently supposed to be a third chapter after the Character Quests that they had to cut due to the sheer volume of the game. The English version didn't even voice the Character Quests, making an actual second act of the game feel more like a tacked-on bonus. A remaster would mean that we get to see the game's complete vision with modern engines to make it more palatable. As it stands today, the game is perhaps one that is better experienced as a Let's Play. — Stephanie
You say "Remaster?", I say "Sakura Wars!," and I'll continue to do so until it happens! The original Sakura Wars was fully remade for PS2, but I think the best option for a remaster would actually be to grab the original, Saturn-era Sakura Wars 1 and 2 and localize them for release on the Switch and other modern platforms. It wouldn't be too hard, given that they received the PSP treatment some years back. Make it happen, Sega! — Josh
I'm still a bit miffed that I'm not playing Advance Wars right now (I get the delay, but still... gimme?), but I'll take a break from that for a second and back up Josh on this one. The super-late timing of the Western So Long, My Love release and the ill-advised genre shift of the new game haven't given the franchise the chance it deserves outside Japan. Let's see the Saturn remasters! — Graham
The Legend of Dragoon is the first game that immediately comes to mind when I think of potential remasters. It's not the best RPG out there by any means! But with its rhythm-based QTEs and interesting blend of sci-fi and high fantasy, The Legend of Dragoon feels like a classic that's been due for a remaster for years. It'll probably never happen, but one can dream! — Kazuma
---
What is your most-wanted game remaster? Let us know in the comments or on Twitter! And read our other handy roundtables for more thoughts from the Siliconera team.
The post What Is Your Most-Wanted Game Remaster? appeared first on Siliconera.
---
Siliconera Friday, April 8, 2022 1:30 PM
People got another chance to learn more about the Reverist Calico Pardofelis battlesuit available in Honkai Impact 3rd. However, this latest video isn't just about showing off gameplay. It also establishes her as a character. People may already know her from visiting the Elysian Realm shop. However, the new trailer offers more insight into her personality.
Things begin with Pardofelis sitting around. That's when some Honkai appear. Since she thinks they "look weak," she decides to fight them. That's when people get to see how her and her pet cat Can attack. However, when a stronger Honkai appears, she runs off to let Mei and Raven finish the job.
Here's the full Pardofelis Honkai Impact 3rd video.

This is the second Pardofelis Honkai Impact 3rd video to appear this week. The other one is a more technical look at the character. It involved the Thirteen Flame-Chasers member Elysia going over every attack and ability in the Reverist Calico moveset. It also involved some suggestions regarding possible party members.
In addition to this battlesuit, there's one you can get for free as part of the 5.6 update. If you go through the Elysian Realm tutorial, you can earn Valkyrie Gloria. That's one of Durandal's battlesuits.
Honkai Impact 3rd is available on PCs and mobile devices. Reverist Calico joined the game in April 2022.
The post New Honkai Impact 3rd Reverist Calico Video Shows Off Pardofelis' Personality appeared first on Siliconera.
---
Siliconera Friday, April 8, 2022 1:00 PM
Japanese jewelry brand U-Treasure opened orders for custom-made Kirby necklaces. Buyers can request one with their own flavor text, accompanied by an icon modeled after a character or item from Nintendo and HAL Laboratory's Kirby franchise.
The buyer can input custom text containing up to eight letters. The eligible characters are letters of the alphabet, numerals, a dot, the ampersand, the heart symbol, and the infinity symbol. There are four font types available—Arial, Century, Sacramento, and Yellowtail—and U-Treasure also offers options between uppercase and lowercase characters. U-Treasure will use K18 gold to produce the necklaces. The buyer can choose from the three available colors: Yellow, Pink, and White.
The custom Kirby necklaces are available to order for 30,800 yen (~$248). People residing outside Japan can also place an order with the WorldShipping service. It will take approximately eight weeks for U-Treasure to procure and ship the orders.
U-Treasure created these custom necklaces to celebrate the Kirby series' 30th anniversary. Its inaugural title, Kirby's Dream Land, appeared on the Game Boy in 1992. The franchise has also seen more collaboration projects from other companies, including the drink brands Kung Fu Tea and Suntory's Craft Boss.
The latest game in the Kirby series is Kirby and the Forgotten Land. Nintendo and HAL Laboratory released the Nintendo Switch title worldwide on March 25, 2022.
The post Kirby U-Treasure Necklaces Include Custom Text appeared first on Siliconera.
---
Siliconera Friday, April 8, 2022 12:30 PM
Square Enix offered a closer look at one of the earliest foes folks face in FFVII games. The official Japanese Twitter account's latest screenshots offered insight into the FFVII Remake Scorpion Sentinel, which is the current iteration of the FFVII Guard Scorpion boss. In particular, it looked at its attacks and pointed out how this version is based on the Crisis Core FFVII boss Zack Fair faced.
In general, The FFVII Remake Scorpion Sentinel doesn't look all that different from the FFVII and Crisis Core FFVII Guard Scorpion. Each one is a robot faced as an early boss, if not the first boss. It is always red. Each version looks like a scorpion. The recently shared images instead point out how the FFVII Remake version's moveset changed.
First, Square Enix shared an image looking at its model.

After that, the screenshots focus on its attacks. One appears to show the EM Field or Electrostomp moves. These involve the robot using electricity to assault Cloud and Barret. One specifically focused on an addition for this version of the FFVII Remake Scorpion Sentinel fight. There are new Mark 98 Cannons on the shoulders that can shoot at the party.
[gallery ids="923553,923554,923551" link="file"]
Square Enix regularly shares these sorts of details. For example, it also talked about Weiss the Immaculate and the play Loveless.
Final Fantasy VII Remake is available for the PS4, PS5, and PC.
The post Square Enix Showed How FFVII Remake Scorpion Sentinel and Guard Scorpion Differed appeared first on Siliconera.
---
Siliconera Friday, April 8, 2022 12:00 PM
People who fall won't have to worry about dying without a chance of revival in some FFXIV fights soon. In certain instances in-game, someone could fall off of a platform. When this would happen, healers in the party wouldn't be able to revive them. The preliminary FFXIV 6.1 patch notes confirmed this won't be an issue going forward.
In total, seven dungeons and trials will be affected by this change. This includes multiple difficulty options for some. Here's the full list of FFXIV fights and situations in which falling won't mean dying and being incapacitated after 6.1.
Amdapor Keep
Containment Bay (standard and Extreme)
The Limitless Blue (Hard and Extreme)
The Navel (standard, Hard and Extreme)
Neverreap
Thok ast Thok (Hard and Extreme)
The Whorleater (Extreme)
One of the FFXIV fights in which falling is a big issue is The Navel trial fight against Titan. It's a good example of the predicament with these situations. One of Titan's attacks involves leaping into the air and landing to deal damage and make the platform everyone is fighting on smaller. To survive, you need to run to the edges. However, being too close to the edge could mean you'll fall off when Titan would land. Ahead of the 6.1 FFXIV patch, that means you would fall off and be dead for the rest of the fight. You wouldn't return to the platform. Any healers in the party wouldn't be able to revive you.
This won't be the only change. Lots of new features, additions and changes are coming in FFXIV patch 6.1. Crystalline Conflict PvP will appear. There will be more Hrothgar and Viera cosmetic options. More clothing items' gender locks will be removed too.
Final Fantasy XIV is available for the PS4, PS5, and PC, and patch 6.1 will arrive on April 12, 2022.
The post Falling Off Platforms Won't Mean Death in FFXIV Fights After 6.1 appeared first on Siliconera.
---
Destructoid Friday, April 8, 2022 7:30 PM
---
Destructoid Friday, April 8, 2022 7:00 PM
---
Destructoid Friday, April 8, 2022 6:30 PM
---
Destructoid Friday, April 8, 2022 6:00 PM
---
Destructoid Friday, April 8, 2022 5:30 PM
---
Destructoid Friday, April 8, 2022 5:00 PM
---
Destructoid Friday, April 8, 2022 4:30 PM
---
Destructoid Friday, April 8, 2022 4:00 PM
---
Destructoid Friday, April 8, 2022 3:30 PM
---
Destructoid Friday, April 8, 2022 3:00 PM
---
Destructoid Friday, April 8, 2022 2:30 PM
---
Destructoid Friday, April 8, 2022 2:00 PM
---
Destructoid Friday, April 8, 2022 1:30 PM
---
Destructoid Friday, April 8, 2022 1:00 PM
---
Destructoid Friday, April 8, 2022 12:30 PM
---
Destructoid Friday, April 8, 2022 12:00 PM
---
PC Invasion - FeedDDD Friday, April 8, 2022 2:00 PM
PC hardware is an ever-changing landscape full of ideas that manage to propel the industry forward. However, there are times when great ideas can quickly wither away into obscurity. And there are plenty of examples of PC hardware fads that came and went, to the point where it's easy to forget that a particular bit of tech came out at all. And sometimes it's fun to take a look back through the trends of tech and see what didn't work out. We can reminisce about some bits of PC hardware that were nothing more than popular fads. Now fads aren't necessarily a bad thing, since you never know what's going to stick the landing. But we can all think back to a purchase that, in hindsight, was a bad decision. So let's take a walk through memory lane and take a look at some of the biggest fads in PC hardware history. Imagine having multiple graphics cards Right off the bat, we're getting into the weeds of PC hardware. Nvidia's SLI (Scalable Link Inter...
---
PC Invasion - FeedDDD Friday, April 8, 2022 1:00 PM
Developer 343 Industries has just revealed the first trailer for Season 2 of Halo Infinite's multiplayer offering. The trailer provides a glimpse of the new content coming to the game with Season 2, officially known as Lone Wolves, on May 3. That content includes limited-time events, modes like King of the Hill and Last Spartan Standing, and a new battle pass. Much like Season 1, this battle pass will never expire. The trailer shows off a brief cutscene featuring an injured Spartan arriving at the training grounds used in the multiplayer tutorials. It also showcases the two new maps that players will get to experience. Catalyst will be a new Arena map, while Breaker will be a map available in Big Team Battle. In a post on Twitter, Brian Jarrard, community director at 343 Industries, confirmed that "everything in this teaser trailer is part of the s2 Battlepass." Although, he then went on to say that "one shoulder made it in [the] trailer that's not in the pass....
---
PC Invasion - FeedDDD Friday, April 8, 2022 12:30 PM
Intel Arc Alchemist GPU specs will be a bit different than those from Nvidia and AMD. A lot of the time, when judging and comparing graphics cards, you would likely check out the card's base clock speed. But with Intel's GPU lineup, things won't be apples to apples compared to other brands. This was discussed in a recent live stream on the HotHardware YouTube channel. Intel fellow Tom Petersen joined the stream to discuss Arc Alchemist's clock speeds in further detail. The first thing to note about all of this is that the operating clock speeds of these GPUs can reach far higher than what's listed as of now. Take a look at the released specs for Arc Alchemist mobile GPUs, and you'll see that Intel refers to its clock measurement as the "Graphics Clock." This measurement is a general estimate for the clock speeds of different GPUs that are under moderate workload stress, thermally constrained, and limited to minimal power consumption. It&#...
---
Tabletop Gaming News Friday, April 8, 2022 6:00 PM
---
Tabletop Gaming News Friday, April 8, 2022 5:00 PM
---
Tabletop Gaming News Friday, April 8, 2022 4:00 PM
---
Tabletop Gaming News Friday, April 8, 2022 3:00 PM
---
Tabletop Gaming News Friday, April 8, 2022 2:00 PM
---
Tabletop Gaming News Friday, April 8, 2022 1:00 PM
---
Player Assist | Game Guides & Walkthroughs Friday, April 8, 2022 3:00 PM
One of the Shrines in The Legend of Zelda: Breath of the Wild is the Sheh Rata Shrine or the Speed of Light. This shrine requires Link to manipulate a laser and the depth of the water to traverse through the shrine. This shrine may get a little confusing, but you will learn how to […]
---
Player Assist | Game Guides & Walkthroughs Friday, April 8, 2022 2:00 PM
Killjoy's Nanoswarm Grenade is a unique molly-type ability in VALORANT. What separates our German Child Prodigy's molly from similar abilities in VALORANT is Killjoy's ability to set them up and activate them later on in the round. Today, we look at some Nanoswarm Setups on Ascent, where we focus on A-site Switch and Generator setups. […]
---
Player Assist | Game Guides & Walkthroughs Friday, April 8, 2022 1:00 PM
Bind A-site is the larger of the two bomb sites in Bind. An attacker team pushing into Bind's A-site can be challenging compared to B-site because of the narrow entryways. The lane towards A-site from A-short is very tight and can be considered choke-points. The narrow lane and multiple angles present upon site entry can […]
---
Pivotal Gamers Friday, April 8, 2022 1:28 PM
What's up folks? Steam is giving you the chance to win on Minion Masters. Their message follows. Get Minion Masters – Frost Dragon's Lair on Steam for Free! This content requires the base game Minion Masters on Steam in order to play. A few words about Minion Masters An addictive fast-paced hybrid of Card games & Tower-Defense. Play 1v1 – or bring a friend for 2v2 ̵...
---
MonsterVine Friday, April 8, 2022 12:00 PM
Lego Star Wars: The Skywalker Saga is, without a doubt, the best Lego game. It has a few bugs that hinder the experience, but the ridiculous amount of content and the sheer amount of love for Star Wars on display, alongside several newly expanded upon mechanics, makes this a straight-up addictive experience. Lego Star Wars: […]
---
Level Up Friday, April 8, 2022 1:01 PM
Resident Evil Village was released last year, and we gave it a 9.25 out of 10 and…
---
Level Up Friday, April 8, 2022 12:07 PM
Last week we saw the trailer for Patch 6.1 of Final Fantasy XIV: Endwalker as…