---
Kotaku Monday, December 5, 2022 7:15 PM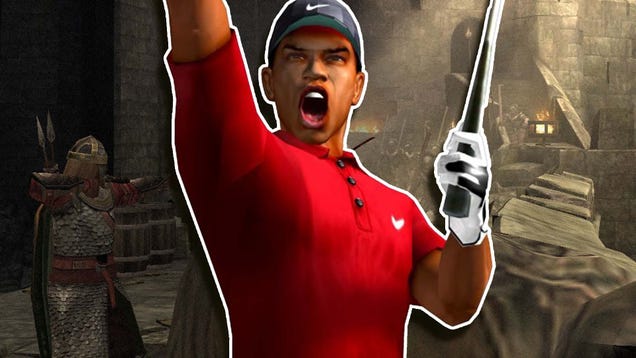 Making video games is very hard. It can take years of work to ship even a small game. One aspect that can take up a particularly large amount of time and resources is building a custom engine, which is why many devs utilize Unreal, Unity, or another pre-existing engine to help speed up development. That's very common,…
---
Kotaku Monday, December 5, 2022 7:10 PM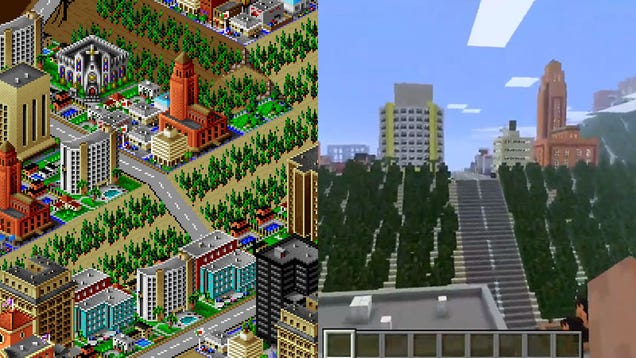 The year is 1994. You're playing SimCity 2000 and you're thinking, man, wouldn't it be amazing if I could somehow get down into the game and walk these streets.

---
Kotaku Monday, December 5, 2022 6:35 PM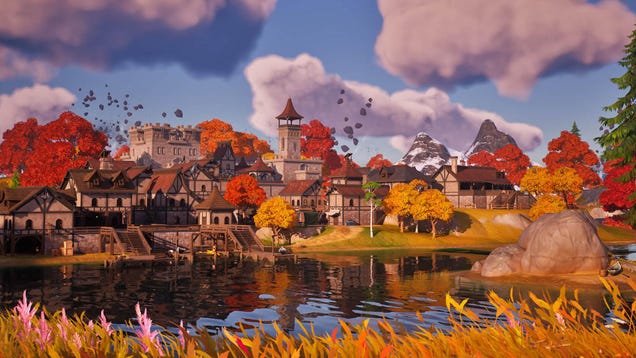 One of the big reasons Fortnite became one of the biggest games on the planet is because it could run on anything, from phones to tired laptops to hand-me-down desktops. That's created an expectation that the game is graphically basic, but as we head into 2023 the shooter—first released in 2017—just got one hell of a…
---
Kotaku Monday, December 5, 2022 5:45 PM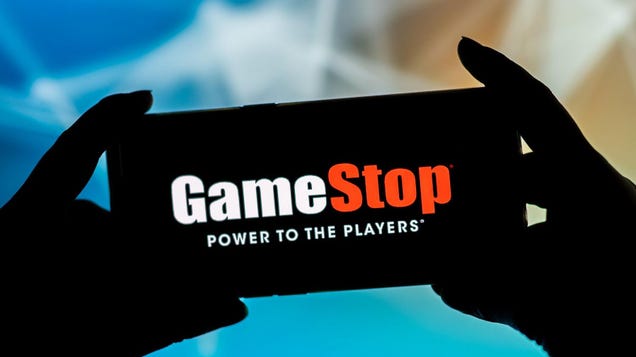 In the spirit of Christmas and the ruthless pursuit of meme stock shareholder value, GameStop carried out its latest round of layoffs on Monday ahead of its new earnings report, which is due out later this week. The cuts reportedly hit staff working on the company's crypto push, as well as a number of other…
---
Kotaku Monday, December 5, 2022 5:40 PM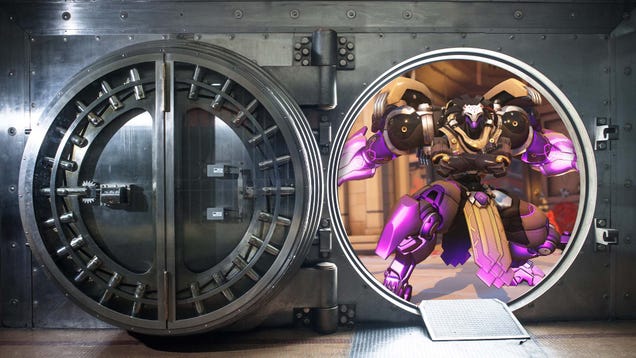 Free-to-play shooter Overwatch 2 is launching Season 2 tomorrow and with it a brand new tank character, Ramattra. And like last time, you can either buy the premium battle pass to unlock the new hero instantly or you can grind the free path to eventually gain access to him. But this time, following complaints from…
---
Kotaku Monday, December 5, 2022 5:15 PM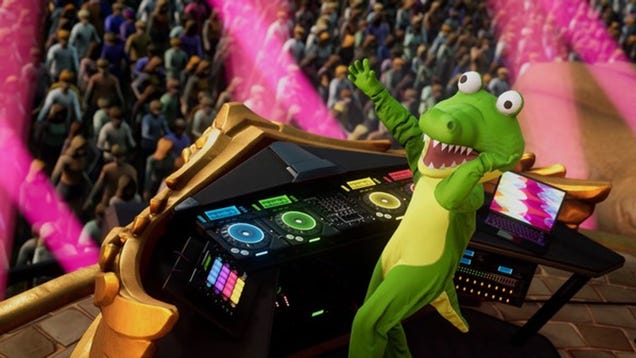 Fuser, the DJ game from original Guitar Hero creator and Rock Band studio Harmonix, is shutting down its live service content and ceasing sales. This comes just two years after the music-mixing game launched—and it's honestly a big bummer.
---
Kotaku Monday, December 5, 2022 5:10 PM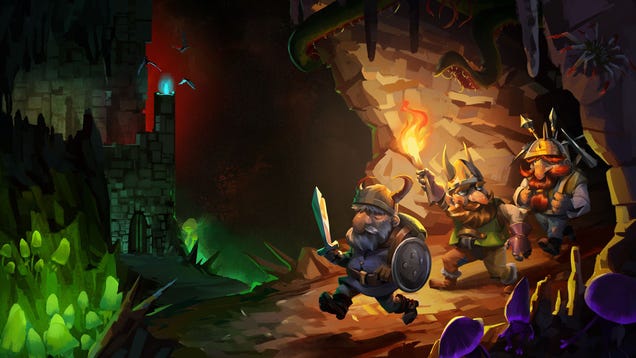 Dwarf Fortress' reputation precedes it. Likely the most intensely detailed simulation game ever devised, its strategic depths, which grow deeper each new update, are rivaled only by the modestness of its text-based visuals. But now, 16 years after its debut, a new Steam (and Itch.io) edition has emerged from the…
---
Kotaku Monday, December 5, 2022 4:30 PM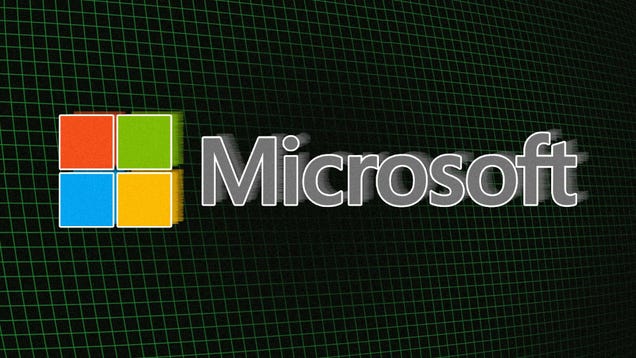 The gaming industry's recent wave of labor organizing just exploded. Roughly 300 quality assurance staff at ZeniMax, which includes developers across Bethesda and other studios on games like Starfield and Elder Scrolls Online, announced today that they will unionize with the Communications Workers of America. And …
---
Kotaku Monday, December 5, 2022 2:45 PM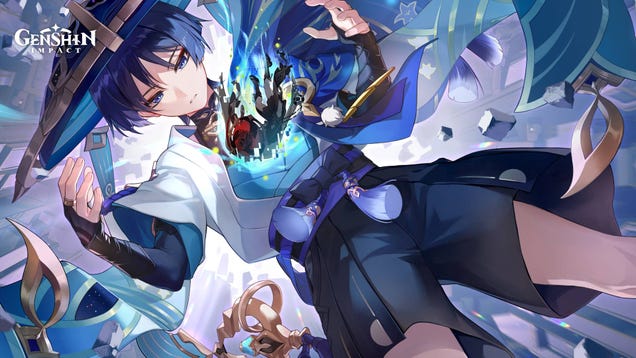 I am a proud Scaramouche hater. When he was first introduced, I couldn't stand his obnoxious taunts, his weird coat-shorts combination, or his embarrassing bowl cut. I've since warmed to his now more-compelling backstory, but there are fans out there who have been waiting for this villain to be playable since he first…
---
Kotaku Monday, December 5, 2022 2:34 PM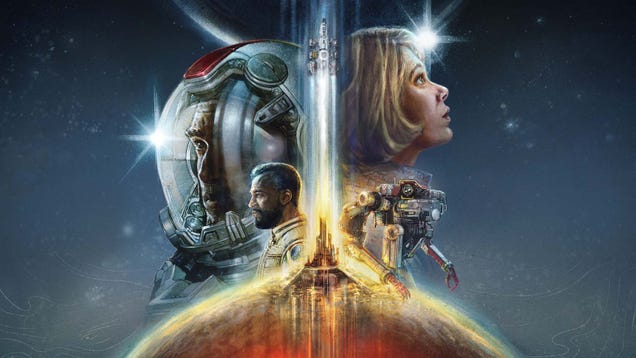 Starting next year, Microsoft will raise the price of its first-party games from $60 to $70, joining other publishers and video game companies who are doing the same. Welcome to the era of the $70 game, folks.
---
Kotaku Monday, December 5, 2022 2:00 PM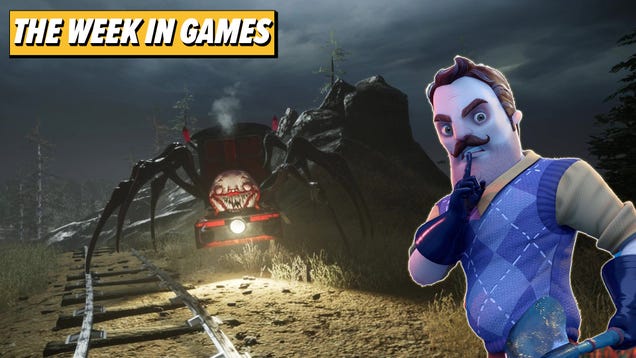 ---
PCGamesN Monday, December 5, 2022 4:07 PM
A Destiny 2 community event emblem from the FPS game's recent Eliksni Quarter development effort has a secret message that could have a deeper meaning within the game's complex narrative.
When the emblem, called Parts of a Whole, first dropped, Guardians quickly noted that its image depicted binary code. Initially, most players considered it a simple graphic design aesthetic, though some speculated that the mere appearance of binary in the end-of-season event emblem might mean the forthcoming season had something to do with computer technology.
MORE FROM PCGAMESN:
Destiny 2 classes
,
Destiny 2 exotics
,
Destiny 2 builds
---
PCGamesN Monday, December 5, 2022 3:48 PM
Microsoft has announced that upcoming RPG game Starfield will be $70 USD when it launches in 2023, as will all other first-party games designed for the Xbox Series X|S. A Microsoft spokesperson confirms to PCGamesN that this price increase will apply to new games on both Xbox and Windows platforms, and reflects the growing scale and cost of producing and maintaining games.
MORE FROM PCGAMESN:
Starfield release date
,
Starfield ship design
,
Starfield Game Pass
---
PCGamesN Monday, December 5, 2022 3:15 PM
The Overwatch 2 Ramattra unlock requirements have gotten slightly more merciful, and you'll be able to add the new tank to your roster ten levels earlier than expected. Blizzard has announced that the FPS game's new hero will unlock at tier 45 of the season two battle pass, rather than at tier 55.
MORE FROM PCGAMESN:
All Overwatch 2 characters
,
Best Overwatch 2 settings
,
Overwatch 2 tier list
---
PCGamesN Monday, December 5, 2022 1:03 PM
There's a lot going on in The Callisto Protocol ending. Your journey through Black Iron prison has been hampered by setback after setback, but once you finally claw your way out of the depths, the plot is like a runaway train. So if you need the Callisto Protocol ending explained, have no fear – we've broken down those final moments, laying out the truth behind the biophage.
Specifically, our Callisto Protocol ending explained guide focuses on the latter half of 'Tower', the final chapter of one of the best horror games of 2022. Suffice it to say that there are major story spoilers below, so turn back now if you're not quite ready to uncover the secret at the heart of Callisto.
MORE FROM PCGAMESN:
The Callisto Protocol review
,
The Callisto Protocol weapons
,
The Callisto Protocol upgrades
---
PCGamesN Monday, December 5, 2022 1:00 PM
Kitting yourself out with a full arsenal of The Callisto Protocol weapons gives you some welcome variety during combat as you fight through Black Iron prison. While some are handed to you during the story, others take the form of weapon schematics, and their locations can be easily overlooked.
Thankfully, we've tracked the location of all The Callisto Protocol weapons so you can reach the Callisto Protocol final boss with all the firepower you need in one of the best horror games in 2022. Unfortunately, like health injectors and battery packs, weapon schematics take up an inventory slot – at least until you get to a reforger that can print it. At this point, the receiver appears in your arsenal rather than your items. It's also worth mentioning that the reforger won't do it for free, so remember to save up enough credits to print them.
MORE FROM PCGAMESN:
The Callisto Protocol review
,
The Callisto Protocol weapons
,
The Callisto Protocol upgrades
---
PCGamesN Monday, December 5, 2022 5:28 PM
An update to the RPG game's Steam page appears to have revealed the Star Wars Jedi Survivor release date. The follow-up to Respawn's rather excellent Soulslike Star Wars Jedi: Fallen Order comes out March 16, 2023. The update has since been removed.
MORE FROM PCGAMESN:
Best Star Wars games
,
Star Wars Jedi: Survivor Steam page
,
The best Soulslike games
---
Rock Paper Shotgun Latest Articles Feed Monday, December 5, 2022 6:00 PM
The Razer Viper Ultimate is a legendary ultralight mouse, offering bulletproof wireless, optical switched buttons, a convenient charging dock and a lightweight 74 gram design. That's probably why this ultra-premium option launched at an eye-watering $149.99 when it debuted three years ago. Now though, Amazon are offering the Viper Ultimate for its lowest ever price, just $59.99, fancy magnetic charging dock included. This is an awesome deal - and I'm not just saying that because I use this mouse every day (and have done for years).
---
Rock Paper Shotgun Latest Articles Feed Monday, December 5, 2022 5:41 PM
The SK Hynix Gold P31 is widely considered one of the finest laptop SSDs available - because it's not only fast, but it's extremely power-efficient. That means it produces little waste heat, and allows your laptop to stretch its legs in terms of battery life too. It's normally over $200 for 2TB, but for Prime members it's now available for $146 - an almighty deal for this drive.
---
Rock Paper Shotgun Latest Articles Feed Monday, December 5, 2022 5:19 PM
It's not everyday you see something on Twitter that makes you wonder how many beloved classics from your childhood were made using golf games. Today is one of those days, as it turns out The Lord Of The Rings: The Return of The King was built using the modified engine of an undisclosed Tiger Woods title.
"Lord Of The Rings is about large areas, then a castle at the end or a fortress - what's like that?", asks Callisto Protocol director Glen Schofield in the video below. "Tiger Woods", he answers.
Huh.
---
Rock Paper Shotgun Latest Articles Feed Monday, December 5, 2022 3:45 PM
Aspiring animal fight pit enthusiasts can now skip the hard work of capturing, breeding and training their definitely-willing combatants, and instead jump straight into Temtem's PvP battles. The Pokemon-like MMO's 1.2 update introduces Showdown, a ranked competitive ladder where players are free to twiddle with their line-up using simulated Temtems.
The update also tweaks how PvP ranking works, adds new PvP battle zones, and a beauty centre where you can tweak your character's appearance. There's a new season of cosmetic doodads, too.
---
Rock Paper Shotgun Latest Articles Feed Monday, December 5, 2022 2:37 PM
Season 2 of Overwatch 2 arrives tomorrow, and it's a bigger deal than it may sound. Overwatch 2 may have marked the beginning of a slightly jarring shift towards the free-to-play model for Blizzard's venerable hero shooter, but it's the release of Season 2 where players will get their first taste of the pace and quality at which future content will be released under the new regime.
I got to spend a few days exploring the new changes that Overwatch 2's second season will bring around this time tomorrow, and I've come away feeling a little torn. On the one hand, the brand new additions - the new Tank, Ramattra, and the new Shambali Monastery map - are gorgeous, intriguing, and enjoyable. On the other, the balance changes to existing heroes really don't seem to have done much to rebalance the most overpowered heroes in the game, which has left me feeling a bit frustrated.
---
Rock Paper Shotgun Latest Articles Feed Monday, December 5, 2022 2:13 PM
Sad news, card pals: CD Project Red are pulling back from Gwent, with no new cards to be added after 2023. Beyond that the servers will stay online but the devs don't intend to release updates themselves, instead handing responsibility for balance changes over to the community via in-game tools.
Six years of active development seems like a pretty good run, to be fair.
---
Twinfinite Monday, December 5, 2022 7:29 PM
SWTOR's Season 3 objectives for December is live for players to enjoy.
---
Twinfinite Monday, December 5, 2022 6:47 PM
Lots of upocoming MSFS add-ons were announced and showcased today, and a few were released.
---
Twinfinite Monday, December 5, 2022 5:58 PM
You'll need gloves for this one.
---
Twinfinite Monday, December 5, 2022 5:13 PM
December Community Days are back again for 2022
---
Twinfinite Monday, December 5, 2022 4:01 PM
Ramattra gets a little easier to earn without paying up.
---
Twinfinite Monday, December 5, 2022 3:56 PM
These 12 actors would be great additions to the MCU.
---
Twinfinite Monday, December 5, 2022 3:47 PM
Catch up on your gaming while traveling at this Riot Games booth in the Incheon Airport.
---
Twinfinite Monday, December 5, 2022 3:30 PM
Tasha is introuble in the new Adventure coming to Sea of Thieves, "The Rogue's Legacy".
---
Twinfinite Monday, December 5, 2022 2:29 PM
You're never leaving this house are you?
---
Twinfinite Monday, December 5, 2022 2:01 PM
For those subscribed to Game Pass, this price increase doesn't really matter.
---
Twinfinite Monday, December 5, 2022 1:40 PM
Some families are made to be in the spotlight.
---
Twinfinite Monday, December 5, 2022 1:09 PM
It was definitely not easy to pick from all the options available of cool Legendary Pokemon.
---
Siliconera Monday, December 5, 2022 4:30 PM
Hololive announced that Vtuber Laplus Darkness will be going on hiatus due to her mental health. Per a tweet from the agency's official Twitter account, she and Hololive's management team agreed to allow her to suspend her activities and focus on recuperating. It is unknown how long her hiatus will last. The agency also apologized for any concern and inconvenience.
Following the announcement, which comes just over a week after her one-year anniversary, Laplus posted a tweet stating that she hopes to get better soon so that she can get back to having fun with everyone. She asks people to wait for her to return, saying that she will definitely be back. You can check out the tweet (in Japanese) below:
https://twitter.com/LaplusDarknesss/status/1599638650991804416
Laplus Darkness is not the first Hololive Vtuber to go on hiatus for mental health purposes. In the past, both Akai Haato and Murasaki Shion took breaks from their Vtuber activities at least in part because of mental health concerns. Haato went on a three-week mental health break back in April 2021, while Shion took time off for both her physical and mental health in June of the same year. Shion stated that on top of worsening issues with her throat, the announcement of fellow Hololive VTuber Kiryu Coco's graduation was taxing her emotionally.
Laplus Darkness's mental health hiatus began on December 5, 2022. While she states that she will definitely be returning, she did not say when that will happen.
The post Laplus Darkness on Hiatus to Focus on Mental Health appeared first on Siliconera.
---
Siliconera Monday, December 5, 2022 4:00 PM
Nintendo Switch Online subcribers can try the full version of River City Girls for free. Nintendo announced it is the latest game in the Free Game Trial series. Starting on December 6, 2022, people will be able to go through the beat'em up. It will also be on sale during the event, as is common for titles participating in the program.
River City Girls is an original spin-off in the beat'em up Kunio-kun series. (Outside Japan, the NES entry ended up localized as River City Ransom.) Misako and Kyoko's boyfriends Kunio and Riki are kidnapped, and the girls go around town beating up enemies to rescue them. The title normally costs $29.99. However, as part of the promotion, it is temporarily $14.99 in the eShop until December 11, 2022.
This comes ahead of River City Girls 2's debut. The game is already available in Japan. However, there is no worldwide release date for the Switch, PS4, PS5, Xbox One, Xbox Series X, and PC game yet. It still has a 2022 release window, however.
River City Girls is available for the Nintendo Switch, PS4, PS5, Xbox One, and PC. The sequel is out in Japan and is expected to appear worldwide before 2022 ends. The Nintendo Switch Online Free Game Trial for it will last until December 12, 2022.
The post River City Girls Switch Free NSO Game Trial Begins Tomorrow appeared first on Siliconera.
---
Siliconera Monday, December 5, 2022 3:30 PM
Cover and Anycolor, the parent companies of Hololive and Nijisanji, announced the two are working together to combat defamation against their Vtubers. The two issued a join press release confirming their intentions to work together against bad actors. The announcement also noted that both began working together in October 2022 to take action against "summary sites."
Throughout the joint statement, Cover and Anycolor noted they "condemn" actions of people harassing and spreading lies about the Hololive and Nijisanji Vtubers. They also noted how this distress and invasion interferes with the Vtubers' livelihoods and fans. The notice acknowledged how it puts people's health at stake.
As for actions the companies will be taking, a few things came up in the announcement. It mentioned the two developed strategies and took part in "public awareness campaigns." It also mentioned Cover and Anycolor will enter a settlement agreement with those who operate "summary sites" in the hopes of protecting Hololive and Nijisanji Vtubers. However, it also noted they will be branching out. The statement said, "Going forward, while implementing these countermeasures, we intend to go even further by cooperating with other companies in accordance with the circumstances and matters at hand and intend to work vigorously to eradicate acts of defamation."
Here is the full statement, which appeared on Twitter.

Both Cover and Anycolor feature Vtubers worldwide who stream content.
The post Hololive and Nijisanji Team Up to Protect VTubers from Defamation appeared first on Siliconera.
---
Siliconera Monday, December 5, 2022 3:00 PM
There are a lot of great new Pokemon designs in Scarlet and Violet. We have Tandemaus, a pair of mice that eventually evolves into a family as Maushold. There's a pig with the perfect name Lechonk. But of all the new Pokemon out there, few can outclass Scarlet and Violet's Tinkaton as the best of the best. Well, and by extension Tinkatink and Tinkatuff.
First, aesthetically Tinkaton is a great new Pokemon. Each one begins as a pink, tony baby with a small hammer that looks more like a metal rattle. As she grows (and inevitably craves destruction), that begins to become a hammer. So by Tinkatuff at level 24, she starts to turn into a little pink menace. Then, by level 38, she is a full-blown problem with hammer far bigger than she is.
It's also lovely how Tinkaton's Pokedex entries gradually establish her as a gremlin out for revenge. She starts out industrious! You have to admire Tinkatink tooling around to create her own little hammer and getting it just right, according to the Pokemon Violet entry. Especially since, as the Scarlet one establishes, that could be stolen by other Pokemon. By the time she turns into Tinkatuff, she is terrorizing Pawniards and Bisharps to use pieces of their opponents' bodies to make their hammers better. We also still get a sense of community out of them, as the Violet Pokedex entry says they'll fight each other with their hammers to see if they're good enough.
By the time one becomes Tinkaton, she is a lovable nightmare. Yes, there are no Corviknight flying taxis in Paldea because Tinkaton is set on driving them into extinction, but look at those cute pigtails! Tinkatons are waving their 220lb hammers like they're inflatable toys as they steal anything they want. Haha! So charming! There's the sense of personality here. This is a Pokemon that is a lovable scamp about to be dragged to court on multiple felony convictions, but at least she is on your side!
Tinkaton is also one of the most incredible new Pokemon due to its typing, which I feel helps make it the best character added in Pokemon Scarlet and Violet. It is both a fairy and steel-type. This grants it automatic immunity to both dragon and poison-type moves. This also removes the typical fairy weaknesses to poison and steel-type attacks. The only things it is weak against are fire and ground-based attacks. In each case, it only takes two times as much damage. Meanwhile, that dual typing means it also takes less damage than normal from bug, dark, fairy, flying, grass, ice, normal, psychic, and rock attacks. It's like having a tiny tank on your team. Of course, Tinkatons are also known for generally having high health and special defense.
Not to mention Gigaton Hammer is just great. This is a move only Tinkaton can learn. You get it once she levels up at 38. You only get 5 uses without going to a Pokemon Center or using an Ether, unless you bolster that with an item. It also can't be used twice in a row. However, it is a devastating 160 power hit that sees the character absolutely wallop an opponent. It's a wonderful steel-type move that can do a lot of good.
Okay, let's be real. There are a ton of amazing new Pokemon introduced in Pokemon Scarlet and Violet, and players could make a good case for any one of them being the best. But also we all know that at the award ceremony for this hypothetical Pokemon, Tinkaton would show up, steal the trophy, and make it a part of her hammer to bring it up to 225lb from 220lb. It's an example of great character design in a pair of games filled with winners.
(All jokes aside, all new Pokemon Scarlet and Violet characters are valid and are the "best" in someone's heart. Just don't invite Tinkaton to any hypothetical award ceremonies for your favorite.)
Pokemon Scarlet and Violet is available for the Nintendo Switch.
The post Tinkaton is the Best New Pokemon in Scarlet and Violet appeared first on Siliconera.
---
Siliconera Monday, December 5, 2022 2:30 PM
The Hololive Myth Vtubers are now in CounterSide as part of the game's latest crossover event. To help people get an idea of everything that entails, there's a new video showcasing the collaboration. It goes over all of the five characters now in-game. People can also hear the voiced lines that will play. Some of the figures they can collect also show up. This comes following the event's announcement back in November 2022.
The video begins by showing the five Hololive Myth members' CounterSide skins. As a reminder, Calliope is a Lucrecia skin, Kiara is a Yuna Springfield one, Ina'nis is one for Edel Meitner, Gura is a Kaci Bins skin, and Amelia is one for Yang Harim. In each case, people can see the people in character and using attacks. One skin will be a free collaboration mission reward.
After that, the trailer goes over other elements of the event. It shows the compose system with the Vtubers. A number of chibi figures inspired by the Hololive Myth members show up. It then closes with a look at how the characters look like in a room interacting with different pieces of furniture.
Here's the latest trailer for the crossover.
https://www.youtube.com/watch?v=syTQhIFujSc&ab_channel=CounterSideGlobal
CounterSide is available on PCs and mobile devices, and the Hololive Myth crossover is now live in-game.
The post Second Hololive Myth and CounterSide Trailer Shows Vtuber Skins, Figures appeared first on Siliconera.
---
Siliconera Monday, December 5, 2022 2:00 PM
Shonen Jump finally ended its promised new run of four new manga series with Fabricant 100. As with the past three, it is available outside of Japan. People can start reading its first chapter on Manga Plus and Viz Media immediately.
Fabricant 100 comes from Daisuke Enoshima. The series begins with the backstory into fabricants. These are beings who aren't human. A doctor attempted making them, hoping to create a perfect one, eventually creating 100 of them. However, all of the imperfect fabricants are constantly searching for "perfect" parts from ordinary humans. And so the series follows Ashibi Yao and that fabled 100th one the doctor created as they hunt the 99 others to protect humanity.
The other three new Shonen Jump manga series continue to run. English chapters for them appear as they do. These others are Cipher Academy, Ichigoki's Under Control, and The Ichinose Family's Deadly Sins. Viz Media hasn't announced if or when it will begin releasing physical volumes of each of these four manga series.
You can read Fabricant 100 on Manga Plus and Viz Media now. The next chapter will arrive on December 11, 2022. New chapters should appear for the series on a weekly basis.
The post Final New Shonen Jump Manga Series is Fabricant 100 appeared first on Siliconera.
---
Siliconera Monday, December 5, 2022 1:30 PM
Bandai Namco's Dragon Ball Super Card Game is going to get a Digital Version. At the December 2022 Dragon Ball Games Battle Hour, a teaser appeared for the project. Sometime in 2023, a virtual version of the card game will appear. Platforms weren't announced, but there will be a closed beta test.
Here's the official teaser trailer for Dragon Ball Super Card Game Digital Version. The video begins with the existing TCG's logo. Then, it shows a number of cards from the game. After that, it confirms the new version. Apparently, the official title will just tack "Digital Version" on to the end of the game's title.
https://www.youtube.com/watch?v=olNSaa8JR8I&ab_channel=OfficialBandaiCardGamesChannel
However, aside from the trailer, there aren't any other details about the project. We see Goku about to unleash a Kamehameha on a field of cards after the Son Goku card appears in the teaser. It doesn't show any more than that. Instead, it says the next announcements regarding the game will appear at the March 4-5, 2023 Dragon Ball Games Battle Hour.
The Dragon Ball Super Card Game is available physically worldwide now, and the Digital Version is in development for undisclosed devices. It will appear in 2023, with a closed beta preceding the official release.
The post Dragon Ball Super Card Game Digital Version Will Release in 2023 appeared first on Siliconera.
---
PC Invasion - FeedDDD Monday, December 5, 2022 7:00 PM
The situation around Overwatch 2 has not been smooth sailing, and many players weren't happy about the need to grind out Kiriko through the free section of the Battle Pass. Kiriko was unlockable at Level 55, and with the amount of experience points you earn, it took an unreasonable amount of time for most casual players. To make things a bit easier, Blizzard has announced it will lower the level requirement for free players to unlock Ramattra, the newest Overwatch 2 tank hero. Grinding up to Level 55 often took players too long considering Overwatch 2 is a game about switching heroes to counter others or synergize with your team better. Personally, it took me over 30 hours to reach level 55 as a free player. Had I not owned Overwatch already, I would not have been able to pick one of the best support heroes in the game until halfway through the ranked season. This grind will be lessened a bit, with Ramattra unlocked for all players at Level 45 of the Battle Pass. Image by PC Inv...
---
PC Invasion - FeedDDD Monday, December 5, 2022 5:30 PM
Just like every other game in its series, The Sims 4 contains a wide variety of customization options that players can use to construct their dream home. But even with all these options, players still have to work under a few constraints. Namely, they do not have the ability to move objects up off the ground unless it is attached to a wall. However, through the use of cheats, players can easily bypass this restriction. This guide will inform players on how to move objects up and down in The Sims 4. To fully take advantage of the y-axis when decorating your house, you will have to utilize the bb.moveobjects cheat. You can activate it in the cheat text box, which you can open up by hitting the Ctrl+Shift+C keys all at once. By typing bb.moveobjects on in the text box and hitting Enter, you will gain the ability to place objects virtually anywhere within the environment. You can even clip different objects into each other through this cheat. Even though Prima Guides suggests that pl...
---
PC Invasion - FeedDDD Monday, December 5, 2022 4:15 PM
Fortnite Chapter 4 is live with a new season and map to check out, along with a graphics update thanks to the Unreal Engine 5.1 port. The game now generally features higher quality assets such as trees, terrain, water, and other effects. That said, the main focus of this article is on the several new technologies shown in the various Unreal Engine 5 demos over the past few years. As the developer describes it, next-gen graphics are here for Fortnite, and we have some impressions to share as well. There are three major new graphics technologies at play in the Fortnite Chapter 4 update. These include Nanite, Lumen, and Temporal Super Resolution (TSR). Nanite allows for more automation in scaling LoDs, meaning far away objects have more detail without major performance loss or extra work for the devs. Lumen is all about adding immersive and more realistic lighting. TSR is a new anti-aliasing solution that also incorporates resolution upscaling, similar to what Nvidia DLSS and AMD FSR prov...
---
PC Invasion - FeedDDD Monday, December 5, 2022 4:00 PM
It seems Epic Games is willing to do what Ninten-don't with Super Smash Bros. With the debut of Fortnite Chapter 4 Season 1, the game will now let you find out who will in in a super soldier showdown: the Master Chief or the Doom Slayer. Both these beefy boys are now in the famous battle royale, with the latter introduced in the latest chapter. Fortnite Chapter 4 Season 1 is kicking off with a new island, more weapons, and augmented abilities, as the developer reveals more down the line. And that includes the appearance of a certain grunting monster slayer. Fortnite Chapter 3 ended over the weekend with a big finale, and introducing a new island for Chapter 4. Many are already experiencing said island, a beautiful yet dangerous land covered in biomes ranging from snowy peaks to golden forests. It runs the gamut of the seasons, with the occasional area where gravity holds rock in the air. It's fine. The island is home to new places to explore, such as the Citadel of "T...
---
PC Invasion - FeedDDD Monday, December 5, 2022 3:20 PM
Marvel's Midnight Suns has the Standing Stones puzzle in the Abbey Grounds. You may have passed by the location without knowing what to do with it, at least early on in the game. Later, though, you'll have the means to complete these optional tasks. Here's our Marvel's Midnight Suns Standing Stones puzzle guide to help you with the solution so you can obtain more Legendary Arcane Chests. Note: We'll have a Marvel's Midnight Suns guides and features hub soon, so stay tuned. Marvel's Midnight Suns Standing Stones puzzle and Legendary Arcane Chests guide The Standing Stones puzzle in Marvel's Midnight Suns can be found northeast of the Abbey (seen in the featured image). You won't be able to do anything just yet since there are a few requirements: You should have Word of Power: Open already, as that's part of the Agatha Harkness segments in the Abbey. You'll then need to find the Elemental Rods so they can be placed...
---
Gamer Empire Monday, December 5, 2022 3:15 PM
There is nothing more important in Mount and Blade 2: Bannerlord than knowing your armor is actually protecting you from damage and allowing you to […]
---
Tabletop Gaming News Monday, December 5, 2022 6:00 PM
---
Tabletop Gaming News Monday, December 5, 2022 5:00 PM
---
Tabletop Gaming News Monday, December 5, 2022 4:00 PM
---
Tabletop Gaming News Monday, December 5, 2022 3:00 PM
---
Tabletop Gaming News Monday, December 5, 2022 2:00 PM
---
Player Assist | Game Guides & Walkthroughs Monday, December 5, 2022 5:00 PM
A lot of new players in Minecraft jump straight into the game every day, and they are just as eager as the old players to explore the vast world Minecraft has to offer. For beginners, the massive sandbox game that they delve into can be quite confusing and daunting as there is no clear-cut guide […]
---
Player Assist | Game Guides & Walkthroughs Monday, December 5, 2022 4:00 PM
In the game RPG Simulator, you embark on an adventure. Gaining experience requires either completing difficult Raids or a large number of Zones while obtaining the best possible gear. Get a pet to help you in your journey and be on top of the leaderboards! All Roblox: RPG Simulator Codes For Freebies (Tested December 2022) […]
---
Player Assist | Game Guides & Walkthroughs Monday, December 5, 2022 3:00 PM
Are you fond of horse riding? How about watching a horse race? If you do, then this game might pique your interest! Star Stable is a game where you and your friends explore the magical world of Jorvik while riding your horses. This game features racing, questing, solving mysteries, analyzing, and adventure! You can create […]
---
Player Assist | Game Guides & Walkthroughs Monday, December 5, 2022 2:00 PM
The Dark Wood hides a pair of powerful bosses. As you move up in levels in Diablo Immortal other Dungeons that provide a unique and challenging experience will slowly become unlocked. The Mad King's Breach already gives players a respectable number of loot, but other Dungeons will feature even more rewards after you complete a […]
---
Player Assist | Game Guides & Walkthroughs Monday, December 5, 2022 1:00 PM
Team Cherry's Metroidvania action-adventure game, Hollow Knight, follows the journey of a nameless warrior called the Knight as he travels through Hallownest, which is now a kingdom ruined by a supernatural disease. As the Knight journeys through Hallownest, he encounters various characters that will help fully unravel the story in the game. In order to […]
---
Gaming Instincts – Next-Generation of Video Game Journalism Monday, December 5, 2022 4:37 PM
---
Gaming Instincts – Next-Generation of Video Game Journalism Monday, December 5, 2022 4:00 PM
---
Gaming Instincts – Next-Generation of Video Game Journalism Monday, December 5, 2022 3:26 PM
---
Gaming Instincts – Next-Generation of Video Game Journalism Monday, December 5, 2022 2:31 PM