---
Kotaku Sunday, November 28, 2021 6:45 PM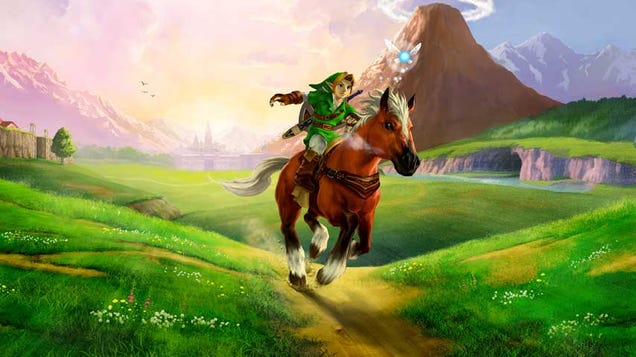 In 2019, the source code for Super Mario 64 was reverse engineered, leading to all kinds of wonderful mods and even ports to systems like the Dreamcast and PlayStation 2. Now it's Ocarina of Time's turn.

---
Kotaku Sunday, November 28, 2021 5:30 PM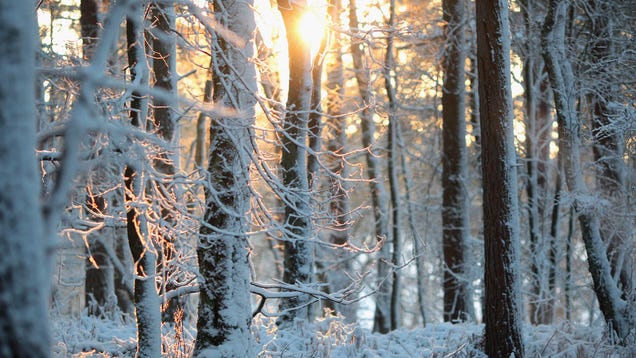 As Black Friday shopping season in the US passes and December begins, the end of the year slowdown starts. This week is mostly smaller titles and ports.
---
Kotaku Sunday, November 28, 2021 3:15 PM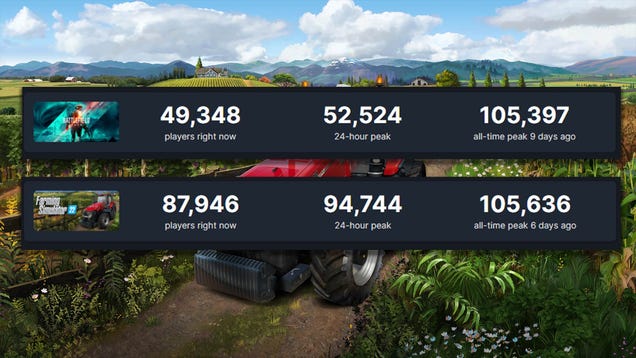 Battlefield 2042 isn't having a great launch. Between bugs, a lack of content, and other problems, including the surprise release of Halo Infinite's free multiplayer, Dice and EA's big shooter is in the news for all the wrong reasons. And now, it seems more players on Steam want to go farming than shooting, as the…
---
Kotaku Sunday, November 28, 2021 12:15 PM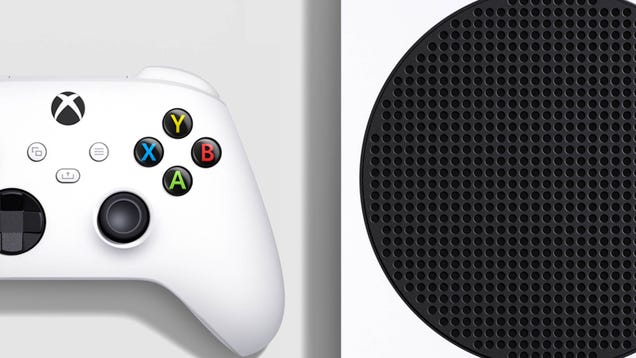 It appears that over the Black Friday shopping period, it wasn't the Switch or PS5 that was selling like hotcakes, but instead, the less powerful Xbox Series X sibling, the $300 Xbox Series S. This is likely due to a few factors including its price and its availability on retail sites like Amazon.
---
PCGamesN Sunday, November 28, 2021 3:23 PM
Finding the perfect monitor for your gaming PC can be a chore, as the market is abundant with panels of all shapes, sizes, and specs. While the best gaming monitors often feature resolutions beyond 4K, it's important to consider whether you need something with slick refresh rates and minimum response times. However, HP's Omen 27i is a screen that covers all bases, and thanks to Cyber Monday, it's now available for less.
Over on Best Buy, the HP Omen 27i has $160, bringing it down from $509.99 to $349.99. While 4K gaming is all the rage, this gaming monitor's 1440p resolution and 165Hz strikes a perfect balance between resolution and refresh rate. The Omen 27i also features a 1ms response rate, making it perfect for FPS games like Call of Duty: Warzone.
The HP Omen 27i is buttery smooth, but it also boasts Freesync and Nvidia G-Sync compatibility, ambient lighting, and 178° viewing angles, all of which contribute to a comfortable viewing experience.
Best SSD for gaming
,
How to build a gaming PC
,
Best gaming CPU
---
PCGamesN Sunday, November 28, 2021 3:00 PM
It's that time of year again, where Cyber Monday deals plummet the price of sought-after goodies and fanciful technology, and the Cyber Monday 2021 sales are well and truly underway. Retailers like Amazon, Best Buy, Gamestop, and more are going head-to-head, leaving an eye-watering amount of discounts to choose from. Fortunately, we've rounded them up to make things easier for you.
Whether you're looking for a full-blown gaming system, a laptop to game on the go, or you're chasing the endless upgrades you can make to your gaming PC, there is plenty for everyone. You can even kit your setup out with a new keyboard, mouse, headset, monitor, or gaming chair and still have enough for some wall hangings. Don't tell the boss, but there are also several console discounts for the more Xbox, PlayStation, and Nintendo inclined, and even a few Apple products reduced in price.
If you're shopping on Amazon, it's worth considering a Prime subscription, as you can access deals 30 minutes early and get the items quicker with next-day delivery. Otherwise, stay tuned, as we'll continue updating this page throughout the extravaganza.
Best SSD for gaming
,
How to build a gaming PC
,
Best gaming CPU
---
PCGamesN Sunday, November 28, 2021 3:21 PM
Webcams have become essential tools over the past two years, moving from a convenient, optional addition to your setup to a primary way we connect and communicate with our friends, fans, and colleagues. It can be difficult justifying the cost of a good one when you could invest that money in a new keyboard, mouse, or monitor, but with 50% off, the Razer Kiyo Pro makes a compelling case for why you should upgrade, and fast before the Cyber Monday deal ends.
Frankly, it's the best webcam you can buy right now. It packs good value for money even without a reduction, but the lens is an absolute steal when reduced by half price, offering 1080p resolution at 60fps for under $100. You can even enable high-dynamic resolution (HDR) for a much more representative contrast, provided you don't mind bumping things down to 30fps.
Alongside a crystal clear image and a buttery-smooth frame rate, the Razer Kiyo Pro's headline feature is its high-performance adaptive light sensor that's powered by STARVIS. This makes it superb in dimly lit rooms, although much like other cams on the market, you'll always get the most value when you pair it with good lighting.
Best SSD for gaming
,
How to build a gaming PC
,
Best gaming CPU
---
PCGamesN Sunday, November 28, 2021 3:27 PM
It's needless to say that PC games have never looked better, but high fidelity sound has become an important part of the experience. While audio solutions aren't hard to come by, the best gaming headsets aren't cheap, and it's not always easy to balance clarity and comfort. Thankfully, HP's Cyber Monday event includes the Omen Blast, a premium peripheral that isn't going to punish your bank account
Over on the HP store, the Omen Blast has 51% off, bringing its price down to a pleasing $28.99. Featuring 7.1 surround sound and 24-bit USB DAC, you won't have to spend a pretty penny to transform your PC audio. Better still, the Omen Blast also excels when it comes to audio capture, as its retractable mic is both uni-directional and boasts passive noise cancellation.
Unlike other USB headsets, the HP Omen Blast also features 3.5mm connectivity, so you won't have to switch things up when gaming on consoles and mobile. In fact, the Omen Blast's versatility means you could transform it into a wireless headset using a Bluetooth receiver, like the Fiio BTR3K.
Best SSD for gaming
,
How to build a gaming PC
,
Best gaming CPU
---
PCGamesN Sunday, November 28, 2021 1:17 PM
Back when Ghostbusters: The Video Game - Remastered released in 2019 it was an entirely single-player experience, despite the original game shipping with a co-op multiplayer component. At the time, there was talk about releasing a multiplayer update later - however, two years later developer Saber Interactive has now finally confirmed that it's definitely not happening.
Ghostbusters: The Video Game released in June 2009 to fan acclaim, especially as it brought back the voices of all four Ghostbusters - Bill Murray, Dan Ackroyd, Ernie Hudson, and even Harold Ramis, who passed away shortly afterward. While the PC version was a little stripped down the PS3/360 versions featured a cooperative multiplayer mode.
Fans were hopeful that when the Remastered version was announced by Saber Interactive in 2019 it would bring back this multiplayer component, including to PC, the game shipped without it - due to finding multiple copies of the multiplayer code with no way to tell which was the final product. At the time, Saber said it was "in the process of evaluating the situation" and deciding whether to bring back the multiplayer as an update.
---
PCGamesN Sunday, November 28, 2021 12:41 PM
Going entirely by concurrent player count on Steam, Giants Software's Farming Simulator 22 is apparently a more popular game than EA's Battlefield 2042. Despite both games releasing within days of each other, the latest Farming Sim beats the latest Battlefield in several areas - and the differences are only growing.
Battlefield 2042 officially released on consoles and PC via Steam and Origin on November 19 and has had a rough launch. Our review noted that it had all the elements needed to be one of the best Battlefield games but was "many updates away from reaching its full potential". - it's currently rated 'Mostly Negative' on Steam.
Farming Simulator 22 released on November 22 for consoles and PC via Steam and Epic - and seems to have had a far smoother time, with a rating of 'Very Positive' on Steam. According to SteamDB, the peak concurrent player count for Farming Simulator 22 was 105,636 six days ago. Battlefield 2042's is just shy of this at 105,397 players nine days ago.