---
GamersHeroes Thursday, June 15, 2023 6:28 PM
As with most mobile games today, Undawn will have regular promotional events that reward players with free items. This Undawn List Of Redeem Promo Codes will list all of the currently active redemption codes that you can use. Simply enter the code in the game and you'll receive your free rewards.
The post Undawn List Of Redemption Promo Codes appeared first on GamersHeroes.
---
GamersHeroes Thursday, June 15, 2023 6:25 PM
---
GamersHeroes Thursday, June 15, 2023 4:50 PM
Played by Will Smith, players will be able to join legendary survivor Trey Jones with today's global release of Level Infinite and LightSpeed Studios' Undawn.
The post Undawn Now Available Globally appeared first on GamersHeroes.
---
Kotaku Thursday, June 15, 2023 7:30 PM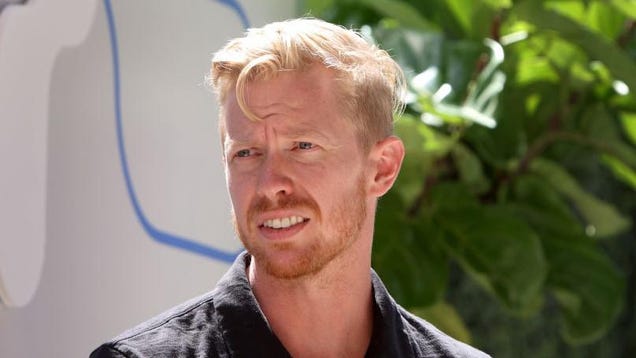 As you may have seen over the past week, Reddit—the "last page of the internet"—has not been having a good time, after the company's CEO decided to oversee some changes that affected some very popular apps that people were using to access the site. That CEO, Steve Huffman, is now doing some prominent interviews in an…
---
Kotaku Thursday, June 15, 2023 6:10 PM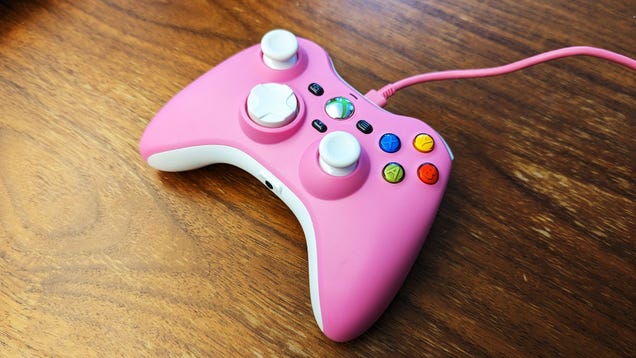 The Xbox's gamepad wasn't a hit right out of the gate. The original console's first controller, often nicknamed "the Duke" for its comically large size, is remembered for just that: being enormous. Its followup, the "Controller S," was serviceable but not particularly notable.
---
Kotaku Thursday, June 15, 2023 5:40 PM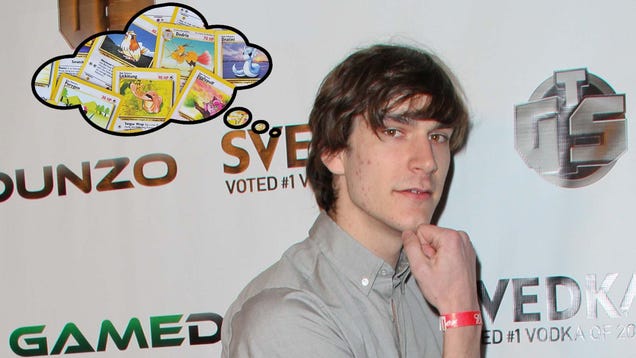 Marston Hefner, the son of the late Playboy founder Hugh Hefner, is probably the most down-bad person on the planet. He started an OnlyFans account this year to sell tasteful and steamy nudes, and then used that secondary income to fund his habit of collecting Pokémon cards.

---
Kotaku Thursday, June 15, 2023 5:05 PM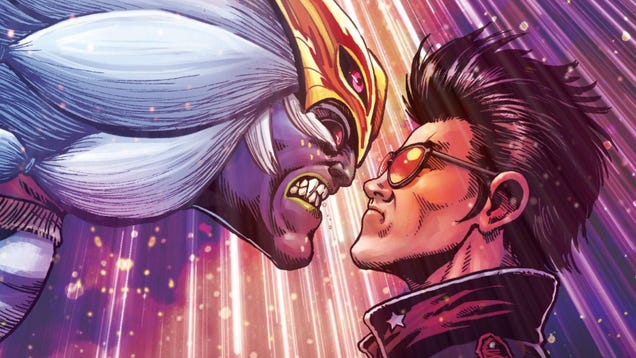 Another season, another Switch sale. In celebration of the summer solstice or just to pad those quarterly earnings, several Switch exclusives and excellent indie games have huge discounts right now. If you need something to play by the pool, like say a 2D side-scrolling arcade-y throwback like Metroid Dread, now's the…
---
Kotaku Thursday, June 15, 2023 4:20 PM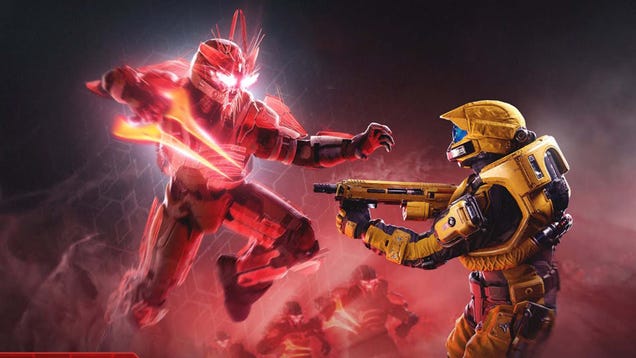 Since the old days of Halo 2 on the original Xbox, many players (myself included) have been enjoying zombie-inspired competitive modes in these games. And now, finally, Halo Infinite, the latest, somewhat beleaguered entry in the franchise, is adding its own version of this popular game mode in its upcoming season…
---
Kotaku Thursday, June 15, 2023 3:55 PM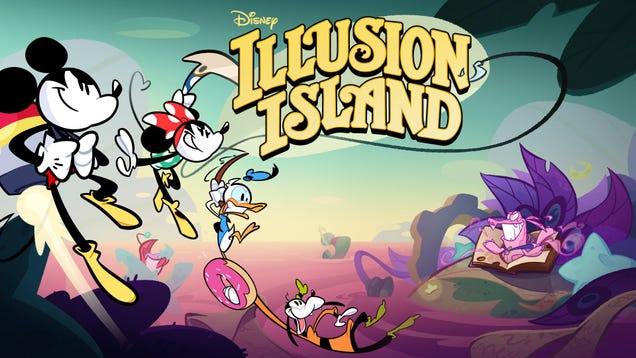 When you're working with a character whose legacy is as long and storied as Mickey Mouse's, there's a lot of history to contend with. But according to Disney Illusion Island creative director and Diala Studios CEO AJ Grand-Scrutton, the House of Mouse was willing to play ball on his studio's ideas for a cooperative…
---
Kotaku Thursday, June 15, 2023 3:25 PM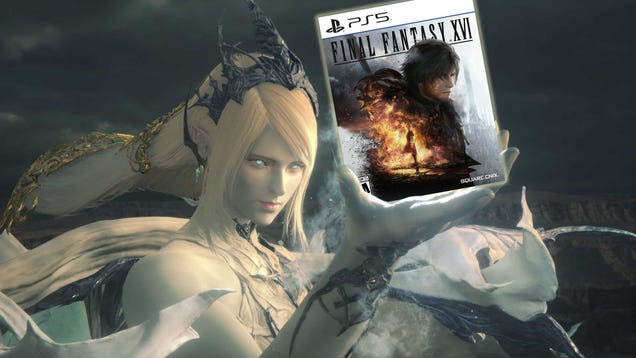 Players worldwide are dipping their toes into the demo of what could be one of the biggest video game releases of the summer: Final Fantasy XVI. If you checked out the demo and enjoyed Square Enix's Game of Thrones-meets-Devil May Cry epic fantasy enough to put the game on your "Must Buy" list, here's a little guide…
---
Kotaku Thursday, June 15, 2023 2:15 PM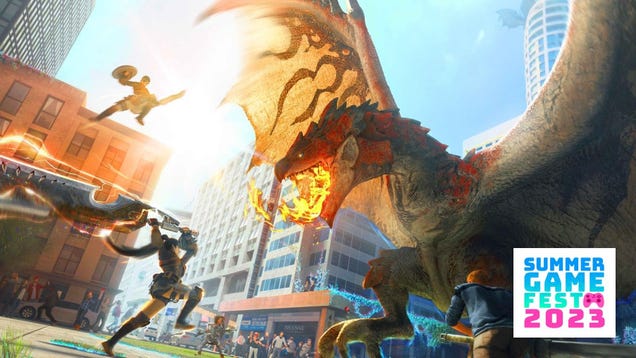 The same things that make Monster Hunter super popular—wild boss designs, deep loot progressions, and big multiplayer brawls—are what can make it feel impenetrable to the uninitiated. I have no idea if Monster Hunter Now, Niantic's latest augmented reality social game, can be as successful as Monster Hunter World or …
---
Kotaku Thursday, June 15, 2023 2:06 PM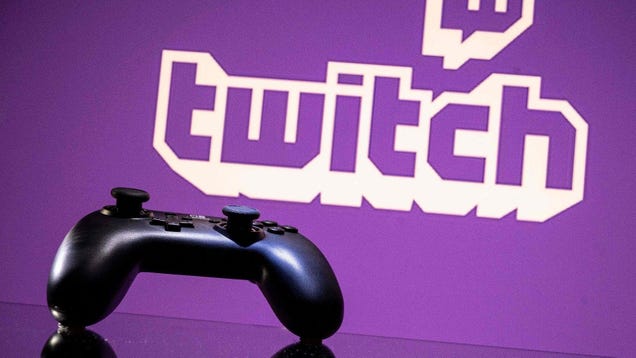 Twitch's mid-life platform crisis continues. After rolling out controversial new 50/50 revenue splits for top streamers last fall, the massively popular online gaming hangout is now announcing a new "Partner Plus Program" that will return certain channels to the previous 70/30 split, but with tons of caveats. It's…
---
Kotaku Thursday, June 15, 2023 1:50 PM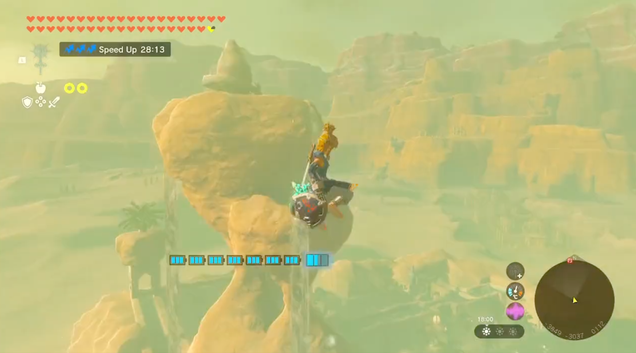 A newly discovered The Legend of Zelda: Tears of the Kingdom glitch allows Link to endlessly double-jump his way to victory, using the Fuse ability to its most natural end.
---
Kotaku Thursday, June 15, 2023 1:49 PM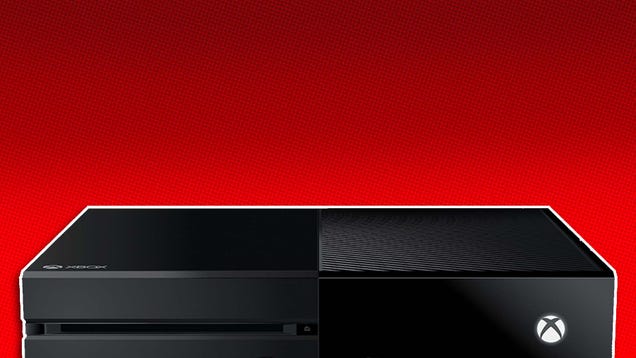 In a new interview, Xbox game studio chief Matt Booty confirmed that the company is done developing first-party games for the older Xbox One consoles, explaining that Microsoft has "moved on" from the prior-generation machine and is now focused on Xbox Series X/S. It's yet another sign that the old consoles are being…
---
Kotaku Thursday, June 15, 2023 1:30 PM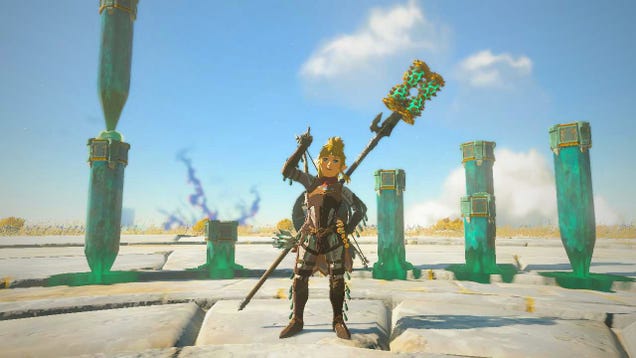 Not only does The Legend of Zelda: Tears of the Kingdom simulate wind, electricity, aerodynamics, and inertia, it also simulates the phenomenon of pressure waves detected by our ears: i.e. sound. As players have been slowly realizing, when stuck in the ground to various depths, Zonai Stakes vibrate at different…
---
Kotaku Thursday, June 15, 2023 12:40 PM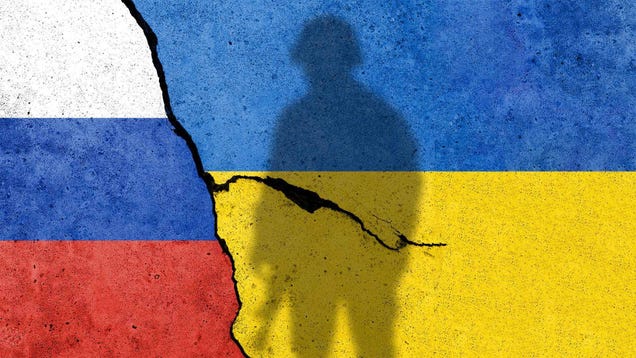 The war between Russia and Ukraine, which began in 2014 but ramped up in February 2022 as Russia launched a full-scale invasion of Ukraine, has claimed yet another life. 21-year-old Counter-Strike: Global Offensive pro Ostap "0ni" Onistrat was reportedly killed in action defending his home country of Ukraine.

---
PCGamesN Thursday, June 15, 2023 7:37 PM
One of my favorite things about Diablo 4 has to be the RPG game's community, and a big discussion point recently is the iconic Diablo 4 anthem sung by none other than BTS' SUGA and Halsey. Did it make me fangirl? Yes, and it apparently did the same to the rest of the world, too, as the song has now made its mark on several Billboard charts and even topped one.
MORE FROM PCGAMESN:
Diablo 4 builds
,
Diablo 4 review
,
Diablo 4 classes
---
PCGamesN Thursday, June 15, 2023 7:03 PM
Minecraft gives us a perfect blend of all of the best qualities a good sandbox game should have. From the diverse biomes to the various building blocks, the creative outlet provided by Minecraft is simply unmatched. The game's availability on pretty much every platform and its constant updates also help keep its community thriving, and the new Realms Plus additions are no exception. With a little bit of everything, whether that be Portal guns or ridiculous biomes, there's plenty here to get your creative energy going.
MORE FROM PCGAMESN:
Minecraft seeds
,
Minecraft skins
,
Minecraft mods
---
PCGamesN Thursday, June 15, 2023 6:25 PM
Is there a Diablo 4 cow level? Of course you want to fight The Cow King and his bovine minions, but has this joke gone too far, or not far enough? The cow level originated from a joke that spread across the internet from the original Diablo game. There were rumours of a secret cow level, but it was just all made up.
The joke became so widely known, that the developers added in a secret cow level where players could fight Hell Bovines, and this joke continues into Diablo 3, though in a slightly different form. While there's plenty to do in Diablo 4 from collecting Diablo 4 unique item and fighting all the Diablo 4 world bosses, finding the hidden cow level seems to be on everyone's mind.
MORE FROM PCGAMESN:
Diablo 4 builds
,
Diablo 4 review
,
Diablo 4 classes
---
PCGamesN Thursday, June 15, 2023 6:03 PM
June 15, 2023: We're expecting a new Motorcycle Mayhem code to drop soon, as the game has hit another milestone.
What are the active Motorcycle Mayhem codes? Roblox players love fast-paced, action-packed, and mildly chaotic games, and Motorcycle Mayhem ticks all those boxes. This one sees you darting in and out of the way of incoming traffic while on powerful motorcycles. Its game page describes it as the "ultimate traffic-swerving adventure."
If you're just starting out, however, you'll be aiming to unlock the best bikes as quickly as possible, and one of the fastest ways to do so is by redeeming Roblox Motorcycle Mayhem codes. Luckily for you, we've added the latest ones to a regularly updated list down below, and we've also included instructions on how to redeem them to earn some free gears. While you're here, be sure to make use of our Blox Fruits codes, All Star Tower Defense codes, and Slayers Unleashed codes for more Roblox freebies.
MORE FROM PCGAMESN:
Best Roblox games
,
Roblox promo codes
,
Roblox music codes
---
PCGamesN Thursday, June 15, 2023 4:08 PM
Paleo Pines is one of those indie games that instantly caught my eye. From its Stardew Valley-like farming and charming townsfolk to its downright adorable dinosaurs, Paleo Pines has combined many of us cozy gamers' favorite qualities to make an enchanting experience. With Steam Next Fest just around the corner, developer Italic Pig has decided to open it up for a limited playable demo, and I for one can't wait to hop in.
MORE FROM PCGAMESN:
Best farming games
,
Best simulation games
,
Best sandbox games
---
PCGamesN Thursday, June 15, 2023 3:19 PM
Diablo 4 players have been busy grinding away in the RPG game since its launch earlier this month. While the general buzz has been overwhelmingly positive, as you can see in our Diablo 4 review, some of the game's features do have their detractors, including Bungie's Chad Jessup, who earlier today criticized Diablo 4's enemy scaling on Twitter.
MORE FROM PCGAMESN:
Diablo 4 builds
,
Diablo 4 review
,
Diablo 4 classes
---
PCGamesN Thursday, June 15, 2023 2:46 PM
How does the Diablo 4 Renown system work? The new reputation system includes a wide variety of rewards that you can gradually unlock as you explore the regions of Sanctuary. To make it easy for you, we've collated a list of those rewards, the activities you need to watch out for, and how much Renown you need to acquire before you can retrieve your earnings.
If you're already striking out in Diablo 4, a summary of your Renown progress is at the top of the Diablo 4 map screen. This toolbar outlines the total amount of Renown you've earned in that region and the exact number of activities you've completed. Here's everything you need to know to strike it big with Diablo 4 Renown.
MORE FROM PCGAMESN:
Diablo 4 builds
,
Diablo 4 review
,
Diablo 4 classes
---
PCGamesN Thursday, June 15, 2023 1:40 PM
How do you get the Harlequin Crest in Diablo 4? The Harlequin Crest is a unique helm in Diablo 4. It's one of the more desirable in the game as it's usable across every class. Its bonus gives you significant damage reduction for any hits you take and an additional four ranks to every skill. Suddenly, the entire skill tree is at your disposal, enabling otherwise impossible builds the chance to flourish.
However, finding the D4 Harlequin Crest is no simple task. After all, it's a unique item, the highest of all the Diablo 4 rarity levels. If you want this highly coveted helm, you'll first need the best Diablo 4 builds for exploring endgame dungeons with your chosen pick of the five Diablo 4 classes. Even then, it won't be easy, and you may have many fruitless hours before you can claim your prize.
MORE FROM PCGAMESN:
Diablo 4 builds
,
Diablo 4 review
,
Diablo 4 classes
---
PCGamesN Thursday, June 15, 2023 12:43 PM
Watching Diablo 4 streamers die in the game's hardcore mode is a strange feeling. Predominantly, it's a moment of shared sadness and empathy; thousands of people all crying out at once as an on-screen avatar is silenced. But there's undoubtedly a little delight in there, the sweet sense of Schadenfreude that at least it didn't happen to you. Unfortunately for Diablo 4 streamer Quintin Crawford, he might have just racked up one of the most heart-wrenching deaths recorded in the RPG game to date.
MORE FROM PCGAMESN:
Diablo 4 builds
,
Diablo 4 review
,
Diablo 4 classes
---
PCGamesN Thursday, June 15, 2023 12:29 PM
The Counter-Strike 2 maps have been truly transformed with the implementation of the Source 2 engine, resulting in a variety of visually stunning environments. After weeks of speculation, Valve has peeled back the curtain on its hotly anticipated FPS that has been under development for three years.
Counter-Strike 2 is a free upgrade to Counter-Strike: Global Offensive, reusing a number of important elements that fans know and love such as CSGO console commands and the CSGO ranks system. While the free PC game retains the same competitive energy, Valve has put a fresh coat of paint on maps and visuals. Here are the confirmed Counter-Strike 2 maps we know about so far.
MORE FROM PCGAMESN:
Counter-Strike 2 release date
,
Counter-Strike 2 beta access
,
Counter-Strike 2 maps
---
PCGamesN Thursday, June 15, 2023 12:27 PM
Want to know what Genshin Impact outfits are available? The outfits system was introduced in the Genshin Impact 1.6 update, following months of pleading from the community. These outfits give you the chance to dress your favourite characters in brand-new clothes.
As Genshin Impact characters are locked behind gacha mechanics in the free PC game, players were initially worried that skins may be sold using the same system. However, there are actually two methods to unlock skins: purchase the skin for 1,680 Genesis Crystals, or complete specific Genshin Impact events to unlock the skin for free. If you're unlucky enough to miss the event, free skins will make their way to the Character Outfit Shop in the future. Here's a list of every Genshin Impact outfit available in the game right now and how to get it for yourself.
MORE FROM PCGAMESN:
Genshin Impact codes
,
Genshin Impact character tier list
,
Genshin Impact leveling guide
---
PCGamesN Thursday, June 15, 2023 12:25 PM
June 15, 2023 Codes checked in game to ensure they are still working.
After the latest Disney Dreamlight Valley codes to redeem for goodies in game? We've done some digging to make sure we've got the latest codes available from Gameloft. Codes weren't available in the Dreamlight Valley during its first few months, but with the festival of Foolishness now in swing, there are a whopping ten codes currently available, so read on to make sure you've claimed them all.
The Dreamlight Valley golden potato code was the first to come to the Disney game, and gives you just that, a golden potato. It doesn't even do anything yet, but the exciting news is that it appears to be part of a future Dreamlight Valley quest, so you'd better redeem this code while you can. Other codes have since been released with various celebrations, including the Dreamlight Park community challenge and the Festival of Foolishness, for which all the Dreamlight Valley codes can be found below.
MORE FROM PCGAMESN:
Best Disney games
,
What's the next Dreamlight Valley update?
,
Disney Dreamlight Valley guide
---
PCGamesN Thursday, June 15, 2023 12:16 PM
As someone who absolutely loved Guild Wars 2, but found herself straying down the World of Warcraft and Final Fantasy XIV path, End of Dragons was everything I needed and more. The MMORPG's Asian-inspired DLC was a breath of fresh, Canthan air, and the Guild Wars 2 player count has skyrocketed as a result.
The best MMORPG on PC
,
The best dragon games on PC
,
Guild Wars 2: End of Dragons review
---
PCGamesN Thursday, June 15, 2023 12:09 PM
The Honkai Star Rail version 1.1 update has added plenty of events and another five-star character in Silver Wolf, but HoYoverse has also just introduced a new chat feature to the anime game. Honkai Star Rail is full of small quality-of-life features that players wanted to see in Genshin Impact, but this chat option is an example of the opposite happening. And, honestly, it's a wonder that this was added at all, considering there's no true co-op in the game at this point.
MORE FROM PCGAMESN:
Honkai Star Rail review
,
Honkai Star Rail codes
,
Honkai Star Rail tier list
---
PCGamesN Thursday, June 15, 2023 12:02 PM
Dungeon crawlers often feel like a struggle against the murky depths, but in Dungeon Stalkers darkness is your ally. This new RPG game on Steam blends classic fantasy style with a witchy twist, and you'll need to stay in the shadows to overcome the nightmarish hordes buried in the depths below. With the popularity of such PvEvP loot games as Dark and Darker on Steam, there's clearly an appetite here, and Dungeon Stalkers is promising quite the meal.
MORE FROM PCGAMESN:
Best RPG games
,
Best multiplayer games
,
Best fantasy games
---
Rock Paper Shotgun Latest Articles Feed Thursday, June 15, 2023 12:40 PM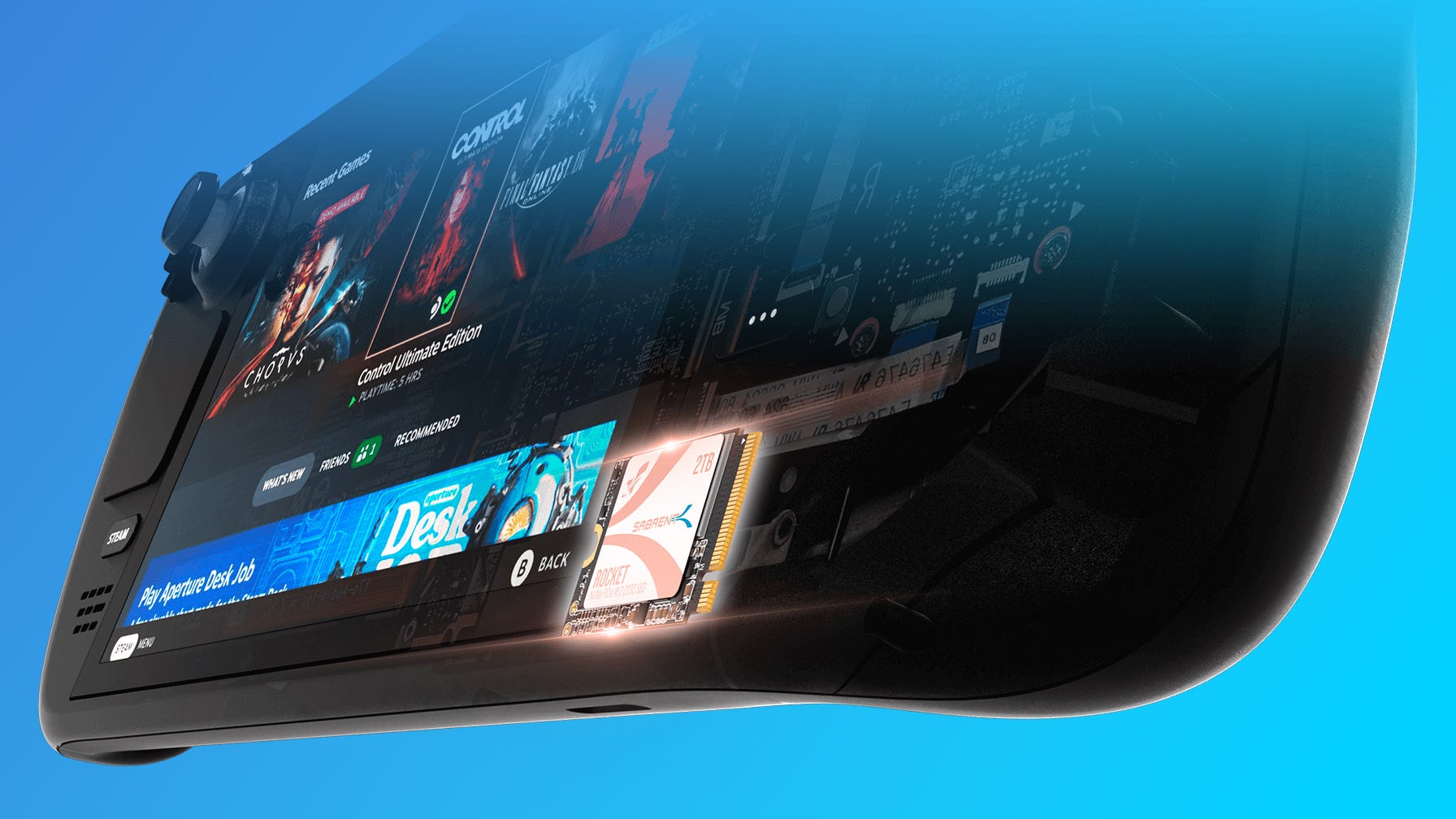 The Steam Deck and ROG Ally are brilliant little devices - but you do end up paying a lot more for a high-capacity version, with a £220 difference between the cheapest and most expensive Steam Decks. If you opted for one of the smaller capacities to save space, then consider this deal for a Sabrent Rocket Q4 2230 NVMe drive that offers a massive 2TB of storage for £160 - down from a usual price of £205.
To get this deal, you'll need to tick the box on the Amazon product page to get a 7% discount, then use the code SH4KDU9Z to unlock an extra discount.
---
Rock Paper Shotgun Latest Articles Feed Thursday, June 15, 2023 12:30 PM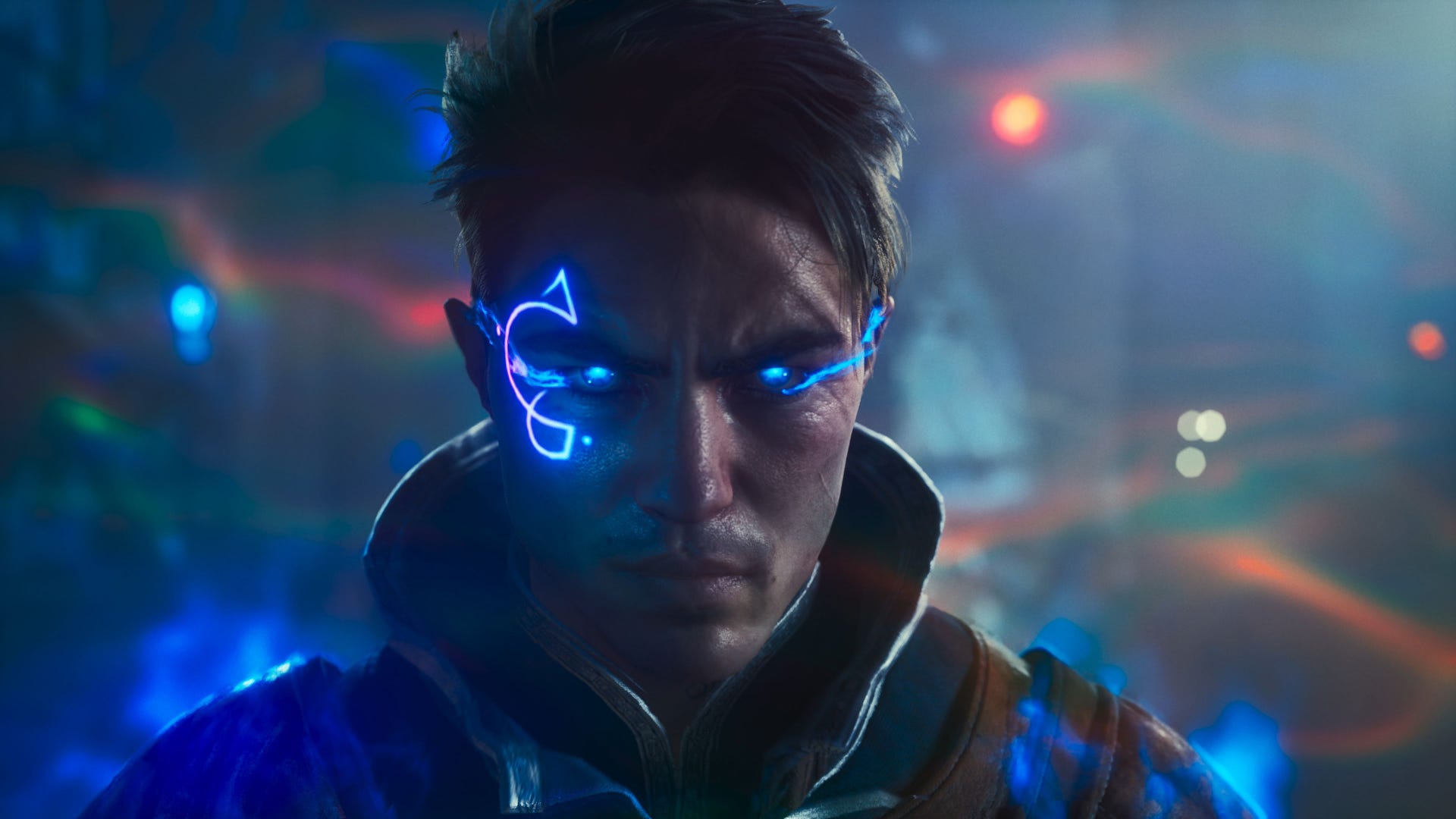 Immortals Of Aveum is EA and Ascendant Studio's upcoming first-person shooter where, instead of propelling metal at high speeds, you're slinging magic with your hands. We got another good look at said magic slinging at this year's Summer Game Fest, which has seemingly resulted in several reports of it being like a wizardy Call Of Duty. But having played a 30 minute demo of it this week, I reckon it's nothing like COD at all, really. Instead, it's more like Doom / your other retro shooter of choice, but one that carries itself with a frightening seriousness. Sometimes, that's fine. There have been plenty of these smaller sorts of blockbusters that have successfully struck the right balance of silly to serious, with the best ascending to a place of endearment. But so far, Immortals Of Aveum hasn't filled me with hope that it'll join the likes of Psi-Ops: The Mindgate Conspiracy, or like, The Darkness, as a twinkling beacon of silly fun.
---
Rock Paper Shotgun Latest Articles Feed Thursday, June 15, 2023 12:26 PM
I'm sure that describing Deep Rock Galactic: Survivor as a mix of Deep Rock Galactic and Vampire Survivors sounds like it's betraying a terminal lack of imagination. But, come on, look at it. It's a top-down autoshooter/bullet heaven where defeated beasties drop XP blobs that fuel an escalating series of weapon and stat upgrades, playing out in the whimsical sci-fi/fantasy/corporate nightmare universe inhabited by DRG's dwarves. "It's a mix of Deep Rock Galactic and Vampire Survivors" is the most apt and succinct description that currently or will ever exist for it. So there.
And yet, being derivative doesn't always preclude the opportunity for bloody good fun. I've played just over three hours of a very early Deep Rock Galactic: Survivor build, and while it's both missing some parts and could benefit from the odd tweak, it's already capable of pumping out dopamine as efficiently as any established VampSurvs-alike.
---
Rock Paper Shotgun Latest Articles Feed Thursday, June 15, 2023 12:15 PM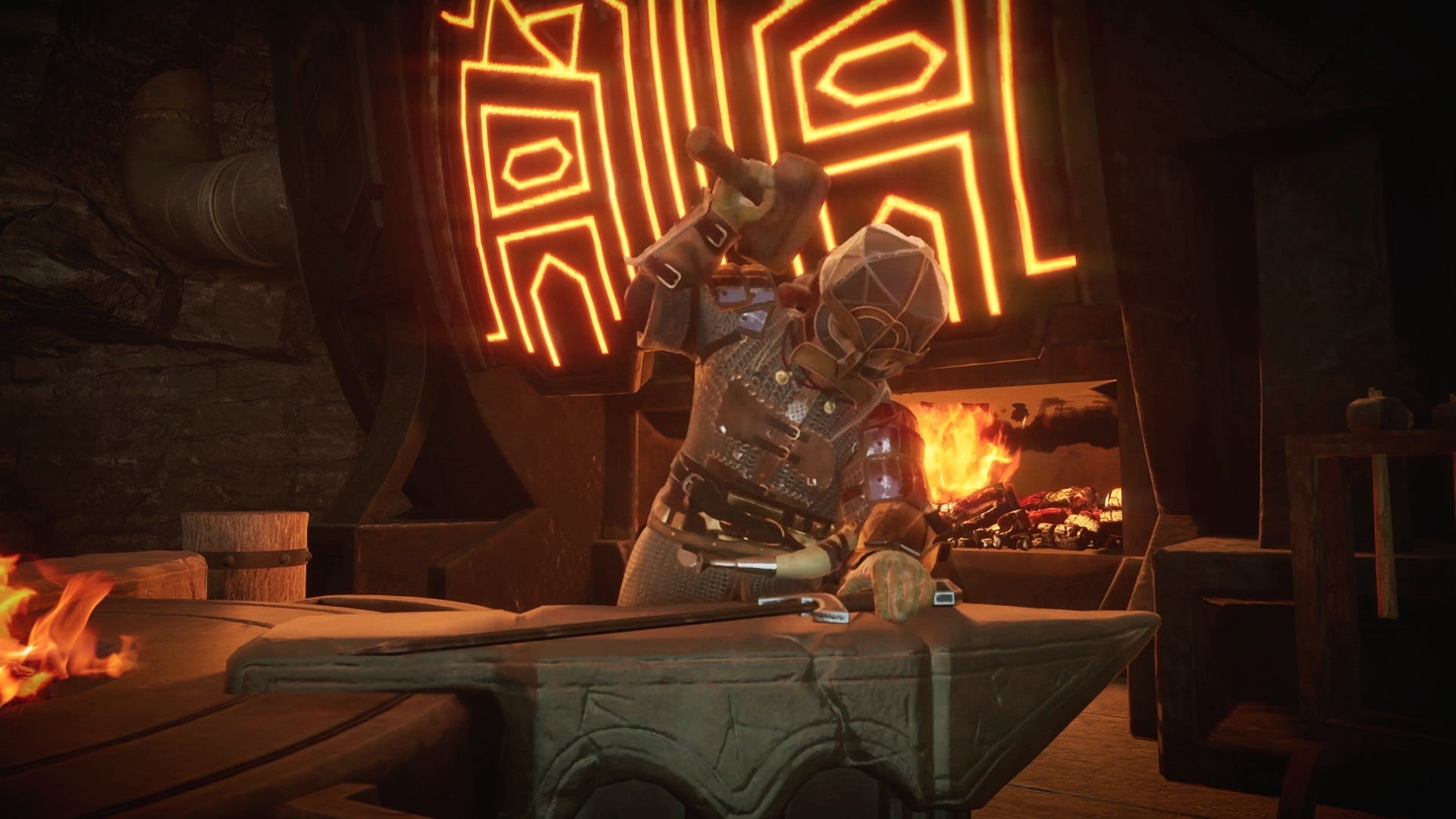 Summer Game Fest, Not-E3, Keigh3... whatever you want to call this festival of hype, its annual takeover of the game industry's collective headspace meant there was only ever going to be one topic for the Electronic Wireless Show podcast this week. Alice even made up for her recording absence by pre-emptively tying Nate to a chair and forcibly making him watch trailers, like that bit in A Clockwork Orange but with "WORLD EXCLUSIVE" flashing up every thirty seconds. Still, we keep it light by focusing on the games we actually like the look of, from The Lord of the Rings: Return to Moria to Starfield, Nova Roma to Dungeons of Hinterberg.
---
Rock Paper Shotgun Latest Articles Feed Thursday, June 15, 2023 12:13 PM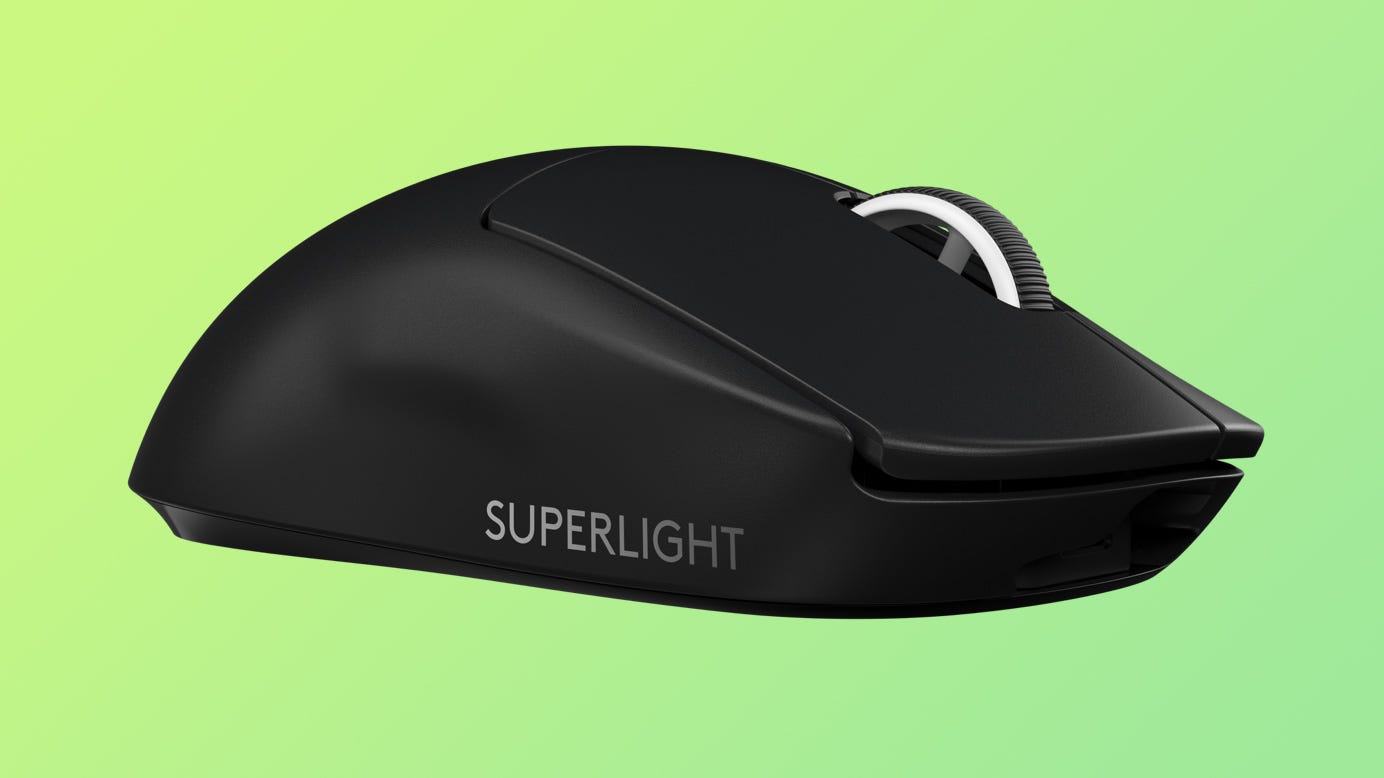 Logitech's G Pro X Superlight gaming mouse is perhaps the most popular mouse in esports, offering reliable wireless, a superb lightweight design and high-end components throughout.
It normally retails close to its $159.99 MSRP, but today you can pick one up for $103.99 at Best Buy when you bring in any old peripheral for recycling - a pretty great deal for a brand new mouse of this calibre.
---
Rock Paper Shotgun Latest Articles Feed Thursday, June 15, 2023 12:12 PM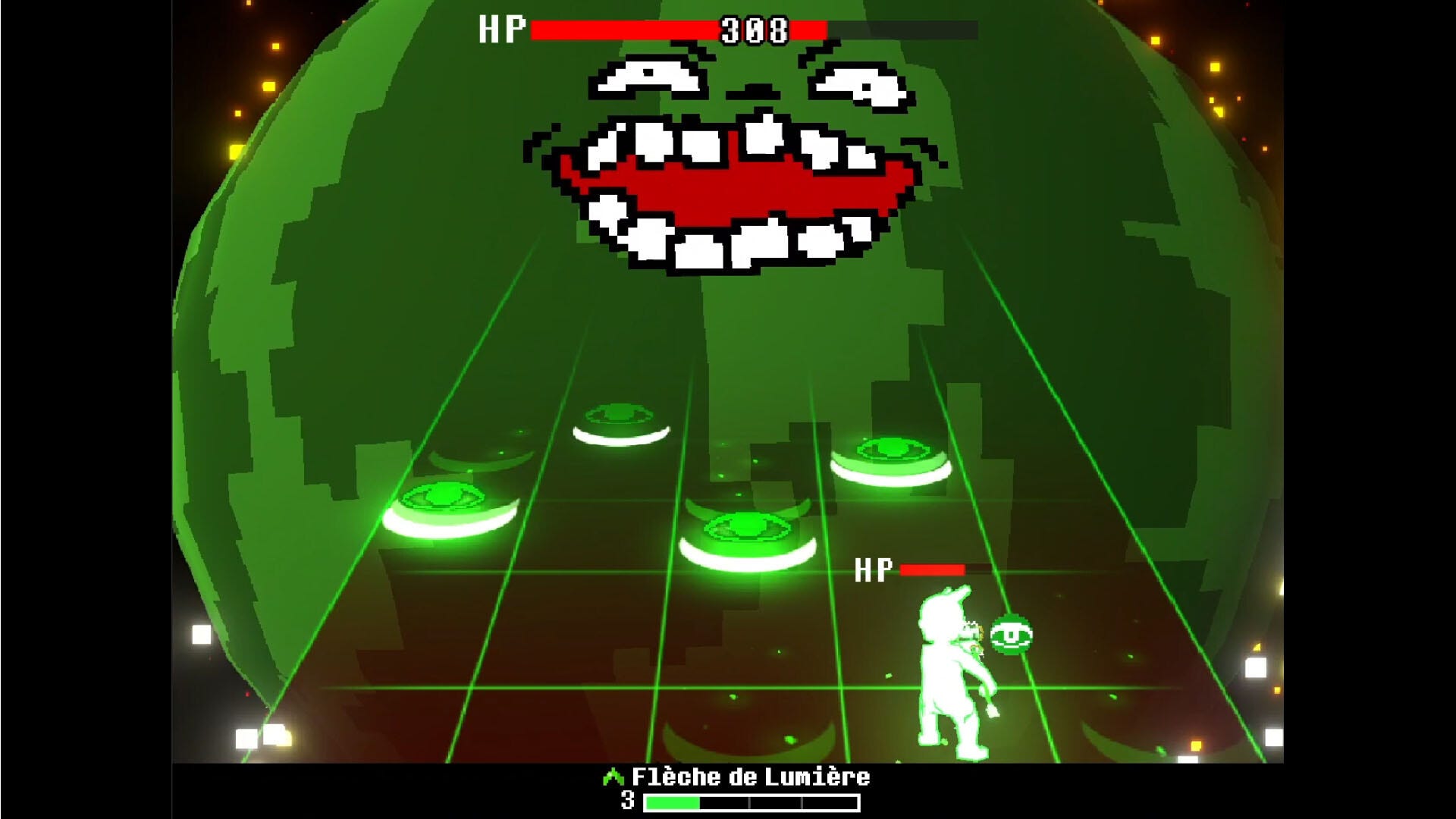 Earlier this week, self-proclaimed "unconventional ARPG" Everhood 2 was revealed as part of IGN's Summer of Gaming, and yep, it's looking like a suitably weird follow-up to its 2021 predecessor. According to a press release, the sequel is due out in early 2025, so about a year and a half away as it stands, and you'll of course be able to pick it up on Steam when it does. Come and watch its reveal trailer below.
---
Twinfinite Thursday, June 15, 2023 4:45 PM
What's up, danger?
---
Siliconera Thursday, June 15, 2023 6:00 PM
Good Smile Company and Phat will release a Pop Up Parade figure of Chiaki Nanami from Danganronpa 1.2 Reload wearing a Monomi hoodie. The hoodie is half white and half pink, much like the bunny herself. This Chiaki figure will be available for pre-order until July 13, 2023. She'll cost 5500 JPY and come out in October 2023 in Japan. Meanwhile, she'll cost $39.99 and come out in Q4 2023 for North America.
As a Pop Up Parade figure, the Chiaki Nanami Monomi Hoodie Version figure will stand at around 17 to 18 centimeters in height. You also cannot change her pose. In this one, she's standing on one foot (necessitating a stand) as if she's falling over. She's holding an Atari Jaguar controller in her hands. It seems like this figure will come with a little Monomi.
Here are some more pictures of the Chiaki Nanami Monomi Hoodie Version figure:
[gallery columns="5" ids="968435,968436,968437,968438,968439" link="file"]
Since she is the heroine of Danganronpa 2, it may not be surprising that she is a popular character for companies to make figures for. Good Smile Company alone announced two other figures of her recently. She will get a Nendoroid as well as a 1/4 scale figure. The scale figure dresses her up in a black bunny outfit.
You can pre-order the Chiaki Nanami Monomi Hoodie Version figure from Good Smile Company and AmiAmi.
The post Danganronpa Chiaki Nanami Figure Wears Monomi Hoodie appeared first on Siliconera.
---
Siliconera Thursday, June 15, 2023 5:30 PM
Square Enix will release two new Kingdom Hearts music boxes. One of them will play the "Kairi" theme, and the other one will play the "Traverse Town" theme. Both of them are available on the Japanese Square Enix e-Store, but not on the North America one.
Both the Kairi and Traverse Town theme song music boxes from Kingdom Hearts cost 2750 JPY. That would be around $19.60. The Kairi one is pale pink and it has a star in the middle of it to represent the Wayfinder. The Traverse Town one is a dark blue, and the stylized sign for Traverse Town as it appears in the games is on the top.
[gallery columns="2" ids="968431,968430" link="file"]
While there still hasn't been news of any upcoming Kingdom Hearts games, Square Enix has been releasing quite a bit of merchandise for the long-running series. In late May 2023, it released a replica of Roxas's ring, as well as a version hiding the trio of Xion, Roxas, and Axel inside of it. You can also get a Chesterfield sofa, rug, or throw pillow based on Kingdom Hearts via the e-Store.
The Kairi and Traverse Town Kingdom Hearts music boxes are available for pre-order from the Square Enix website. They will come out on November 25, 2023.
The post Kingdom Hearts Music Boxes Play Kairi, Traverse Town Themes appeared first on Siliconera.
---
Siliconera Thursday, June 15, 2023 5:00 PM
For a limited time, Super Groupies will re-release some accessories and apparel based on Hatsune Miku. In total, there are five items that you'll be able to get again. Upon purchase, you'll also get an exclusive illustration of Miku, which will come in the form of a postcard.
All of the items have a black base and pale blue-green neon highlights. The color of the highlights is specifically "Miku green," according to Super Groupies's description. Because of the black base, all of the items have a "cool" and futuristic look.
Items available, as well as their prices, are:
[gallery columns="8" ids="968414,968413,968412,968416,968415,968417,968419,968418" link="file"]
The items are only available for a limited time while supplies last so those who are interested should act fast. As of the time of writing, both the backpack and the long wallet are no longer available for purchase. Super Groupies also offers international delivery, so overseas customers can purchase from them as well.
These are not the only items that Super Groupies released for Hatsune Miku. In 2021, its collaboration with the Vocaloid included a watch (albeit with a different face and accents), a black shoulder bag, and a jacket. However, these three are not part of this re-release.
The Hatsune Miku re-release items are available via Super Groupies while supplies last.
The post Super Groupies Re-Releases Hatsune Miku Items appeared first on Siliconera.
---
Siliconera Thursday, June 15, 2023 4:30 PM
According to an interview with Game Informer, Shu Takumi of Capcom stated that it would be difficult for Ghost Trick to get a sequel. This is due to the fact that Sissel's story concluded in this game. However, the idea of ghost powers may lead to more adventures down the line. [Thanks, Game Informer!]
In Ghost Trick: Phantom Detective, the player takes on the role of Sissel, an amnesiac ghost who has to figure out his own death within twenty-four hours. He is capable of a number of powers, such as manipulating objects around him or traveling back in time. Sissel's story completely ends over the course of the game. So a second game based on him might prove difficult even if there is keen interest around it. Takumi does hint in the interview that if enough people play the game, Capcom may consider writing a Ghost Trick sequel, which might introduce another protagonist.
Other parts from the interview included tidbits from the game's development. For example, he revealed that the visuals of the game used 3D models that were animated, rendered into pixel art, and then displayed as 2D animation. Because Capcom used this method to create the models in 2010, they could create high-definition models for the modern ports. 90% of the animation in Ghost Trick is hand-animated as well.
Ghost Trick: Phantom Detective originally came out on the Nintendo DS in 2010. It will appear on the PS4, Xbox One, Nintendo Switch, and Windows PC on June 30, 2023. You can read our preview of the PC version now.
The post Ghost Trick Sequel Could be "Difficult" appeared first on Siliconera.
---
Siliconera Thursday, June 15, 2023 4:00 PM
Valve released a major update for Steam on desktop. It already rolled out to all users, following a period of beta testing. The update brings a major overhaul to the app, bringing its codebase more in line with the Big Picture and Steam Deck versions of Steam. While the biggest changes will be noticed on desktop, some of the new features will also appear on Steam Deck.
Valve's new Steam update gave the whole app a visual overhaul. Fonts, menus and colors have all been adjusted. It's not a drastic change, however, with most of the changes being tweaks to the previous UI.
The biggest visual changes in this update are visible in the Steam in-game overlay. It has a lot more customization options, allowing users to pick the features they're more likely to need. A toolbar allows user to pick these features, including their friends list, achievements and more. A new feature for the overlay has been rolled out too, providing users with a notepad tied to the game they're playing. To make the notes feature more useful, windows can now be pinned to the screen during gameplay. Transparency and position of the windows is fully customizable.
It's the latest major update to Steam since a previous update to the mobile versions in October 2022. The new Steam update has been rolled out to all desktop users now.
The post New Steam Update Overhauls Desktop Overlay, Adds Notes appeared first on Siliconera.
---
Siliconera Thursday, June 15, 2023 3:45 PM
Jack Jeanne is an unusual kind of Switch otome game, as pursuing character routes isn't as easy as just picking correct answers to arrive at an ending. That's because this is also a stat-building games with rhythm elements. Now, it isn't as demanding an otome as one of the Tokimeki Memorial Girl's Side installments, where you might need certain parameters to fall into different areas. So when you're going for a love interest's route, you need to get the stat associated with them to a certain level and get certain award levels for performances based on your dance and singing rhythm game sections.
How do I get the three kinds of character route endings in Jack Jeanne
Okay, so like I mentioned before, you need to get the associated stat to a certain level and typically get a certain place finish for performances in order to get an ending for the love interests in the game. Your best ending, which involves a post-credits epilogue, means you need to reach level 30 in the stat tied to them, spend time with them on weekends to increase the affection, make correct choices during story scenes that boost their affections, and ideally get S or SS-ranks on the songs. (Since you don't also need to play songs on a certain difficulty for the rhythm games, you can go with the easiest option.)
So for the best ending, here's what I found after going for Suzu Orimaki first.
I had level 30 in Spirit
I had gotten SS-ranks in every dance number and song rhythm game portion, which meant I had to marks for the Class Awards
It is possibly they could be more lenient about the performance ranks, but that's what I went with. In this case, I had a save file before I hit 30 Spirit and went into the finale with a lower stat and only get his good ending. So if you want the good end, keep your stat for the character below 30, but do well in performances.
I was more lax when going for Soshiro Yonaga and playing through the harder song numbers on higher difficulty. From what I saw there, where I had Insight at level 25 on purpose, I only got second place and earned his normal ending.
[caption id="attachment_968395" align="alignnone" width="1200"]
Screenshot by Siliconera[/caption]
As for which character corresponds to which stat, it's fairly easy to determine as Jack Jeanne tells you ahead of getting into any route via a tutorial. They're also all color coded. This means when you're on the scheduling page, you'll see the character's signature color around the activity that helps you get their ending in Jack Jeanne.
Here's the full list of which activity goes with each character in the game.
Kai Mutsumi: Developing bolsters Charm.
Kokuto Neji: Acting raises Drama.
Mitsuki Shirota: Voice improves… Voice.
Sarafumi Takashina: Agility boosts… Agility.
Soshiro Yonaga: Studying increases Insight.
Suzu Orimaki: Running builds Spirit.
Finally, you don't need to worry about "unlocking" any of those romantic endings in Jack Jeanne. You can pursue any love interest in any order.
The Jack Jeanne rhythm otome game is available for the Nintendo Switch worldwide.
The post How to Get Good Jack Jeanne Character Route Endings appeared first on Siliconera.
---
Siliconera Thursday, June 15, 2023 3:30 PM
According to a financial report on Chinese-owned companies' profits, HoYoVerse of Genshin Impact and Honkai fame made over $27.3 billion CNY in 2022. That would be around $3.83 billion USD. In terms of net income, that would be $16.1 billion CNY (which would convert to $2.257 billion USD. This means that in 2022, HoYoVerse made more money than AAA companies such as Ubisoft and Capcom. [Thanks, 4Gamer!]
Since HoYoVerse is an indie company, it does not need to disclose its profits. However, thanks to its appearance on Chinese state-owned media Guangming Daily's list of top-earning Chinese companies, we now know how much revenue HoYoVerse raked in for 2022. As an aside, the term "indie company" may draw to mind small companies with only a few people. But since HoYoVerse, or miHoYo, is not publicly owned, it counts as one.
While HoYoVerse had raked in quite the profits, it was still not the most profitable gaming company in 2022. Here are the rankings for profit in 2022 (courtesy of 4Gamer):
Tencent
Tencent Gaming
Sony
Nintendo
miHoYo
Sony (Game & Network Service)
Activision Blizzard
Bandai Namco Holdings
Electronic Arts
Nexon
Konami Group (Digital Entertainment)
Cygames
Capcom
Konami Group
Square Enix HD
Koei Tecmo Holdings
Ubisoft Entertainment
HoYoVerse's strong sales likely come from its major hits such as Genshin Impact and Honkai: Star Rail. Genshin Impact is readily available on mobile devices, PS4, PS5, and Windows PC. Honkai: Star Rail is also available on mobile devices and PC, but its PS4 and PS5 versions are in development.
The post HoYoVerse (miHoYo) 2022 Profits Surpassed Capcom, Ubisoft appeared first on Siliconera.
---
Siliconera Thursday, June 15, 2023 3:00 PM
A Mobile Suit Gundam SEED Destiny HD Remaster complete Blu-ray box set will launch in Japan. The special cover art for the box set has been revealed as well, and it features protagonist Shinn Asuka alongside love interest Stella Loussier. Character designer Hisashi Hirai was in charge of drawing the new illustration. The release date for the new Blu-ray box set is July 28, 2023, and it is currently available for pre-order from Amazon Japan. As a reminder, Amazon Japan does ship worldwide. [Thanks, Oricon!]
The reverse of the box set features Destiny Gundam alongside several other Mobile Suits and other spaceships as well, and it was designed by Chief Mechanical Animation Director Satoshi Shigeta. The new set is divided into four other boxes, and each features new characters illustrations of Shinn Asuka, Kira Yamato, Rey Za Burrel, and Athrun Zala.
Additionally, four episodes specially selected by fans in an online voting will appear with extra audio commentary to commemorate the release of the new Blu-ray HD remaster edition of Gundam SEED Destiny. The episodes selected are 13, 32, 34, and 39.
In other Gundam news, Bandai Namco Holdings recently announced that the franchise made around 131 billion JPY (roughly $944 million USD) in its 2023 fiscal year.
The new Mobile Suit Gundam SEED Destiny HD Remaster Blu-ray box will appear in Japan on July 28, 2023. It costs 44,000 JPY (~$311 USD) but it is currently available for pre-order from Amazon Japan with a 24% off discount for 33,545 JPY (~$237 USD.)
The post Gundam SEED Destiny Blu-Ray Box Set Available for Pre-Order appeared first on Siliconera.
Created for techradar.com@quicklydone.com | Web Version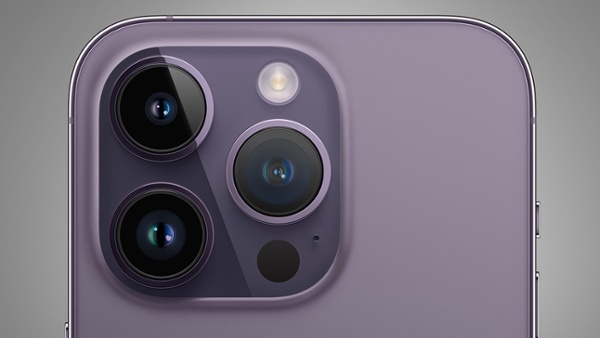 The rear camera on the iPhone 14 Pro (Apple)
In the midst of the Apple Vision Pro AR/VR headset announcement, you may have heard mention of "spatial photos and videos in 3D" – and it seems likely that a future iPhone model will come equipped to capture pictures and clips in all three dimensions.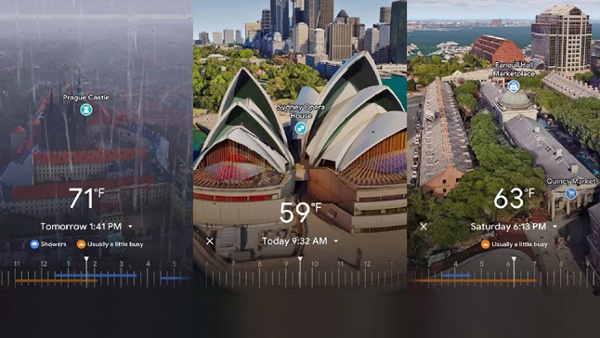 Google Maps Immersive View is heading to more cities (Google)
We love the Immersive View feature of Google Maps – it's almost like being there, in a virtual way – and so we're pleased to hear that Google is bringing full 3D maps to four new cities across the world, as well as adding more than 500 new landmarks.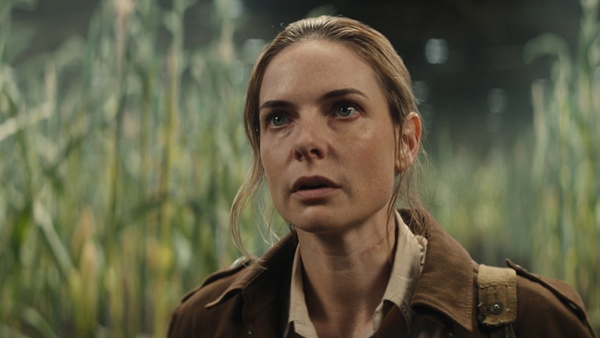 Rebecca Ferguson in Silo (Apple)
Good news if you're a fan of either Silo (on Apple TV Plus) or XO, Kitty (on Netflix): both of these relatively new shows have been given the green light for a second season, so there are plenty more adventures (of rather different types) to look forward to.
Free eBooks and Resources
Free eBooks and resources brought to you by our sponsors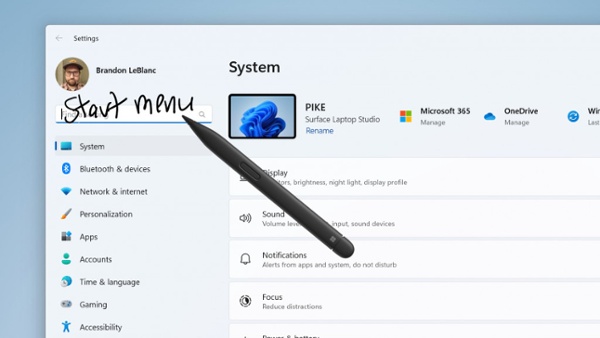 Enhanced stylus features are coming to Windows 11 (Microsoft)
Windows 11 is more at home than you might think on tablet devices, and that's even more the case now, with Microsoft announcing improved stylus support. The feature is currently in testing, but it'll mean you can scribble in any field where text input is allowed.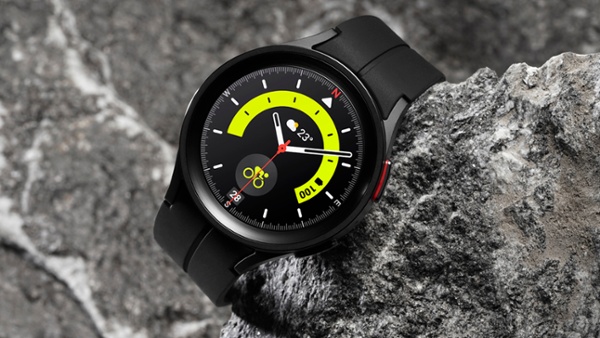 The Samsung Galaxy Watch 5 Pro (Samsung)
The Samsung Galaxy Watch 6 isn't due for another month or so, but Samsung has revealed that it'll offer alerts about irregular heart notifications when it does arrive, just like the Apple Watch. The feature may also show up on some older models too.
Sharing TechRadar with your network keeps the quality of content high and these newsletters free.
Help Spread the Word
SHARE
Or copy and share your personalized link:
smartbrief.com/techradar/?referrerId=mvaKglYwVl
© Future Publishing Limited. Reg No. 2008885 England.
Quay House, The Ambury, Bath BA1 1UA.