---
Kotaku Thursday, January 12, 2023 4:17 PM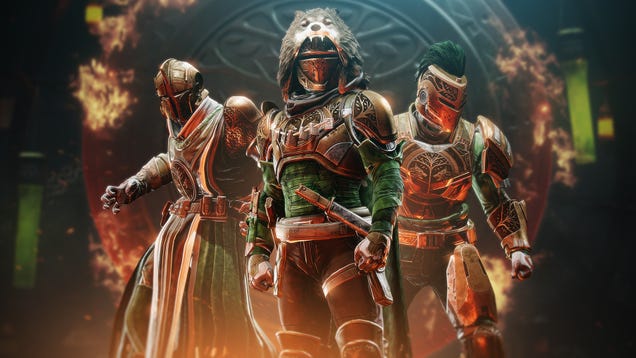 Destiny 2 is fixing a bunch of stuff for the month and change ahead of February's massive Lightfall expansion. Players won't have to grind so much to get into Grandmaster Nightfall missions. Iron Banner will be much more generous with armor drops in the weeks ahead. And armor mods, one of the most fun but esoteric…
---
Kotaku Thursday, January 12, 2023 3:50 PM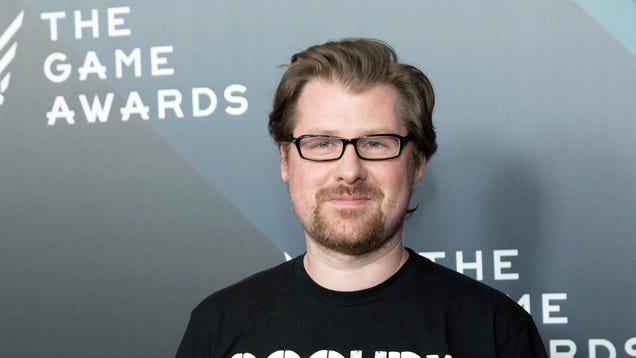 Justin Roiland, creator of TV series Rick and Morty and the recently released High on Life game, has been charged with domestic violence against a former girlfriend.
---
Kotaku Thursday, January 12, 2023 3:30 PM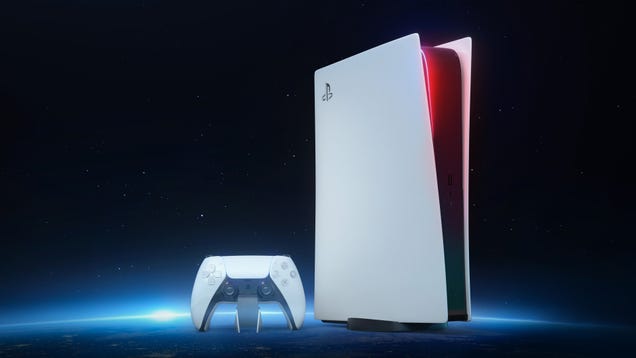 Recently, there's been some concern about whether or not PS5's are safe to stand vertically. Videos and observations from independent console technician TheCod3r and a followup article from Wololo that quoted one such video out of context led to palpable worry among some that standing the PS5 in a vertical position…
---
Kotaku Thursday, January 12, 2023 3:20 PM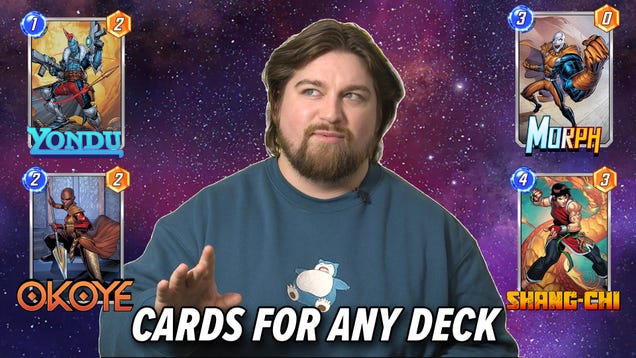 ---
Kotaku Thursday, January 12, 2023 3:10 PM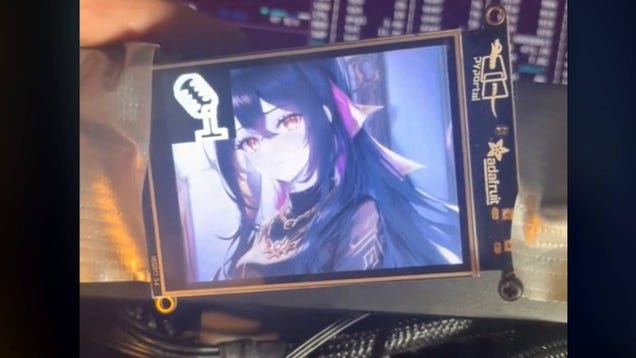 You've met an AI YouTuber who plays Minecraft and denies the Holocaust. Now meet a fully responsive AI girlfriend who can converse with its user. Except it's too late to meet her, because its creator recently "euthanized" her for being a detriment to his health. ChatGPT-Chan didn't even last a month before her creator…
---
PCGamesN Thursday, January 12, 2023 5:42 PM
In the world of Monster Hunter, looking sharp is at least as important as keeping your blades keen, and the next Monster Hunter Rise Sunbreak update is going to make it easier to do both. A new feature coming in Title Update 4 for the co-op game will allow you to create full 'hunter loadouts' that cover your hunter's gear loadout, item selections, and layered armours.
Monster Hunter Rise Sunbreak monsters
,
Monster Hunter Rise Sunbreak Awegite locations
,
Monster Hunter Rise Sunbreak prized pelt locations
---
PCGamesN Thursday, January 12, 2023 4:48 PM
Destiny 2 Iron Banner will return to three times per season upon the launch of season 20, the developer behind the popular FPS game has confirmed. Grandmaster Nightfalls, which will resume on January 17, will also undergo changes designed to make them more accessible to all players. Further, the second session of Destiny 2 Iron Banner season 19, which will kick off on January 31, will feature tweaks in rank gains, a direct result of recent player feedback regarding the fan-favourite activity.
Destiny 2 classes
,
Destiny 2 exotics
,
Destiny 2 builds
---
PCGamesN Thursday, January 12, 2023 3:32 PM
The next major WoW Dragonflight update has a release date, Blizzard has now revealed. Dragonflight Content Update 10.0.5 will roll out January 24, adding some new features and cosmetics to the fantasy MMORPG.
MORE FROM PCGAMESN:
WoW Dragonflight tier list
,
The best WoW addons
,
WoW Dragonflight review
---
PCGamesN Thursday, January 12, 2023 3:03 PM
Want to learn more about the Haunted Chocolatier release date and gameplay? The upcoming 2D role-playing adventure is being developed by Eric Barone, also known as ConcernedApe, who previously created Stardew Valley. That means that we should expect some lovely pixel art, a picturesque town, and an awesome soundtrack. But with less farming and more chocolate, of course.
If Haunted Chocolatier reaches the heights of Stardew Valley, we'll have one of the best indie games of all time on our hands, and possibly one of the best PC games overall. From the first gameplay trailer and boss teaser to the latest news, here's everything we know about the Haunted Chocolatier release date so far.
MORE FROM PCGAMESN:
Haunted Chocolatier release date
,
Upcoming PC games
,
Best indie games
---
Rock Paper Shotgun Latest Articles Feed Thursday, January 12, 2023 6:31 PM
A new single player MechWarrior game is in development at Piranha Games, the developers of MechWarrior 5 and MechWarrior Online. The news was shared by Piranha CEO Russ Bullock in an interview with the podcast No Guts No Galaxy, as reported by VGC.
---
Rock Paper Shotgun Latest Articles Feed Thursday, January 12, 2023 6:11 PM
Several games have attempted to successfully marry first-person shooting with real-time strateging, and to my mind none have quite succeeded. Outpost: Infinity Siege, at the very least, understands why the ambition its worthwhile. First revealed during last year's E3, its newest trailer shows more massive scale combat - as well as confirming its name and a release window.
---
Rock Paper Shotgun Latest Articles Feed Thursday, January 12, 2023 5:51 PM
Ubisoft CEO Yves Guillemot once said that Tom Clancy's The Division 2 being absent from Steam was "a long-term positive". Perhaps he meant that only in the sense that, long-term, the game would come to Steam anyway. That's what has happened now. As announced late last year, the open world cover shooter is now available on Steam after a period of Epic and Ubisoft store exclusivity.
---
Twinfinite Thursday, January 12, 2023 7:09 PM
The perfect film for Valentine's Day.
---
Twinfinite Thursday, January 12, 2023 6:33 PM
A web of conspiracy at the Greybourne.
---
Twinfinite Thursday, January 12, 2023 6:07 PM
From Aang to angst.
---
Twinfinite Thursday, January 12, 2023 5:25 PM
Zoey 102, electric boogaloo.
---
Twinfinite Thursday, January 12, 2023 4:16 PM
This is the Dwarven way.
---
Twinfinite Thursday, January 12, 2023 4:11 PM
These aren't the kind of New Year's resolutions you break overnight.
---
Twinfinite Thursday, January 12, 2023 4:00 PM
Free Guns in the van, kids.
---
Twinfinite Thursday, January 12, 2023 3:36 PM
Happy smizmar day!
---
Twinfinite Thursday, January 12, 2023 3:12 PM
"Prove your worth, Guardian!"
---
Siliconera Thursday, January 12, 2023 9:00 PM
Hisashi from Glay will appear on the 61st episode of the Genshin Impact Teyvat radio show. If you wish to submit a letter, you can do so at the official site. Episode 61 will air on January 24, 2023. He will be joining the usual main radio personalities Shun Horie, Aoi Koga, and Tomoaki Maeno.
For reference, Horie and Koga are the Japanese voices of the male Traveler (Aether) and Paimon, respectively. Meanwhile, Maeno voices Zhongli in the Japanese dub of Genshin Impact. As for Hisashi, he is the lead guitarist of the rock band Glay. Glay is an incredibly popular band and is one of the best-selling artists of all time in Japan. Series that use songs from Glay as their theme songs include Kuromukuro and Ace of Diamond.
As for why Hisashi will appear on the Genshin Impact radio show, it is likely to do with the fact that he is famously a huge fan of the game. For example, he brought it up on national TV once. He has also given his opinion on the best tourist sites in Teyvat in a guidebook for Genshin Impact. Other people who provided answers for the book include Ayumu Murase (Venti), Kana Ueda (Yoimiya), and Ryouhei Kimura (Tartaglia). All three are not only voice actors for the Japanese dub, but avid Genshin players themselves.
Hisashi of Glay will appear on the Genshin Impact radio show on January 24, 2023. Genshin Impact is readily available on the PS4, PS5, Windows PC, and mobile devices. Version 3.4 will go live on January 18, 2023.
The post Hisashi from Glay Will Appear on Genshin Impact Radio Show appeared first on Siliconera.
---
Siliconera Thursday, January 12, 2023 8:00 PM
For the 6th anniversary of Yu-Gi-Oh Duel Links, Konami is going to have a celebration campaign that includes a Legendary Foil Rarity Mirror Force card. There is also a new activation animation that will play when you use Mirror Force. There are lots of other items that you can receive when you log into the game as well.
https://www.youtube.com/watch?v=S7D0f_sYyNM
Mirror Force is an iconic card that has been in the Yu-Gi-Oh franchise ever since Duel Monsters. It is a Trap card that allows you to destroy every face-up Attack Position Monster your opponent has when their Monster declares an attack. Though Mirror Force is the original, there have been several Mirror Force-like cards that have come out over the past years. For example, Storming Mirror Force returns all Attack Position Monsters to the hand. Meanwhile, Dark Mirror Force banishes all of your opponent's Defense Position Monsters.
Other than Mirror Force, the 6th Anniversary Campaign items you can get in Yu-Gi-Oh Duel Links are:
10 43rd Mini BOX Packs and 10 44th Main BOX Packs
1 UR Dream Ticket (Glossy), 1 SR Dream Ticket (Glossy), 3 UR Tickets (Prismatic, Glossy, Normal), 3 SR Tickets (Prismatic, Glossy, Normal)
1000 bonus Gems
1 Skill Ticket
1 Character Unlock Ticket
6th Anniversary Game Mat and Card Sleeves
You will get a Ticket per day over the course of eight days.
Yu-Gi-Oh Duel Links is a free-to-play Yu-Gi-Oh game that originally came out in 2016 before its 2017 worldwide release. It features characters from almost every series in the Yu-Gi-Oh anime. As well, it utilizes Speed Duel rules, which limits how many Zones there are and how many cards you can have in your deck.
Yu-Gi-Oh Duel Links is readily available on mobile devices and Windows PC, and the 6th Anniversary Campaign started today.
The post Yu-Gi-Oh Duel Links 6th Anniversary Rewards Include Mirror Force appeared first on Siliconera.
---
Siliconera Thursday, January 12, 2023 7:00 PM
Taito's Spiritale revealed the prototype for a new Bridget figure from Guilty Gear Strive. The company unveiled a work-in-progress image of the prototype through the official Twitter account. There is no confirmation on a release date or price for the figure.
https://twitter.com/Spiritale_shop/status/1613453295808569345
This new Bridget figure matches the appearance of the character in Guilty Gear Strive, down to sharing the same pose as her official key art. In the picture shared by Spiritale, she's seen carrying Roger. That is her mechanized teddy bear that houses the spirit of a ghost, who also happens to be her weapon of choice.
You can get a better look at the Spiritale Guilty Gear Strive Bridget prototype figure below:
[gallery columns="1" ids="946757" link="file"]
In other Guilty Gear Strive news, the game included the option for cross-play in a patch released on December 15, 2022. Since the release of the patch, players on PS4, PS5, or PC can play together. The option for cross-play is on by default, but players can manually turn the option off in their settings if they want to opt out of it. Sin Kiske is the second character in the Season Pass 2 DLC of the game, released in November 24, 2022.
Guilty Gear Strive is available for the PS4, PS5, and PC. Xbox One and Xbox Series X versions are currently in development.
The post New Spiritale Guilty Gear Strive Bridget Figure Revealed appeared first on Siliconera.
---
Siliconera Thursday, January 12, 2023 6:00 PM
PS4 owners will soon have the opportunity to serve an otherworldly figure some bingsu. Koumajou Remilia Scarlet Symphony publisher CFK announced that Miracle Snack Shop, a romance adventure game developed by Korea-based TALESshop is coming to PlayStation 4. It's also coming soon, on January 26, 2023. The game was first launched on PC in 2018, and then on the Nintendo Switch in 2021.
The Miracle Snack Shop trailer features Japanese voice acting, which is exclusive to the console editions of the game. The PC edition includes only Korean-language voice acting, while the console editions (both Switch and upcoming PS4) will include both. All versions support Korean, Japanese, and English text. In Japanese, heroine Philia is played by Marie Miyake, who also plays Nana Abe in Idolm@ster Cinderella Girls, Reishi in Interspecies Reviewers, and Ringo in Mawaru Penguindrum. Second heroine Mira is played in Japanese by Mai Ishihara, who played Orange Pekoe in Girls und Panzer, and Natsume in Witch Craft Works.
In Miracle Snack Shop, the player comes to manage their very own snack shop, specializing in shaved ice desserts. Unfortunately, business is pretty dead, until one day a portal to another world opens. Through it steps an otherworldly woman. Philia, monarch of an icy realm and revered as "Queen Salt," discovered a portal to Earth in her closet, and after being served some frozen treats, decides to make a visit to the snack shop a weekly affair. Meanwhile Mira, a famed online influencer, visits to present the player with a business opportunity. As players improve their skills in the kitchen and improve the shop's prospects in the management office, they'll grow closer and closer to the heroines.
Check out the announcement trailer below.
https://www.youtube.com/watch?v=cojJGppbu4U
Miracle Snack Shop arrives on PS4 on January 26, 2023. It is currently available on PC and Nintendo Switch.
The post Romance Game Miracle Snack Shop Goes to PS4 in January appeared first on Siliconera.
---
Siliconera Thursday, January 12, 2023 5:00 PM
Back on January 7, 2023, Niantic announced Kecleon is now in Pokemon GO. However, it didn't initially reveal how someone might get one. Especially since, with its debut, people might be able to get a medal for finding Pokemon from Hoenn. It was a few days later that it confirmed in a video that it's been hiding in marketing for a bit on Poke Stops in official images. However, it can take some time to finally get one. That's because if you're trying to figure out how to catch a Kecleon, you'll first probably need to visit lots of Pokemon GO Poke Stops.
How to Catch Kecleon in Pokemon GO
As Niantic's teasing suggests, the Kecleon's natural habitat in the game is Poke Stops. To find one, you need to visit them. When you tap one to spin its disc, there is a chance you will see the transparent Kecleon there. You can't spin the disc while one is on it. Instead, you need to touch the Pokemon. Once you do, it will stop being transparent and hop off.
What you then need to do is be immediately near the Poke Stop and exit to the map. When you do, the Kecleon will be standing next to it if you are right there. You can then touch it as you would any other Pokemon to start the encounter. This doesn't guarantee you will catch it, as it could still flee the battle like any other Pokemon.
Pokemon GO is available for Android and Apple iOS devices. In February 2023, the Community Day will involve lots of Noibats.
The post How to Catch Kecleon in Pokemon GO appeared first on Siliconera.
---
Siliconera Thursday, January 12, 2023 4:30 PM
While FromSoftware's made some pretty great strides in getting its Souls series on the Switch, Elden Ring and every title like it just can't run on it. But, as you can probably tell from how prolific the games are and their popularity, there are similar sorts of games there! The whole Soulslike genre exists because of the developer's work. So, while that one game might not appear, there are a number of similar sorts of experiences to play.
Games like Elden Ring on the Switch from FromSoftware.
If you want to stick with FromSoftware, which is a great idea as who else is going to do a Soulslike best, then you only get one option. Dark Souls Remastered is available on the Switch and is probably as close to an Elden Ring experience as you'll get. Its normal price is $39.99, but it often goes on sale.
Possible Games like Elden Ring on the Switch from Another Major Developer/Publisher
This might be a bit of a stretch, but perhaps give The Legend of Zelda: Breath of the Wild a try? There aren't the massive fights against memorable sorts of bosses, but the Ganon boss fights inside the Divine Beasts and in Hyrule Castle and more minor fights against the Hinox and Talus enemies can be challenging. It does offer the same sort of open world as Elden Ring, as well as a sense of purpose and drive to do things right. Plus, Link can use an array of different sorts of weapons in this entry, like axes, swords, hammers, and spears. It tends to cost $59.99, though you can sometimes get a physical copy for $39.99.
Games like Elden Ring on the Switch from Indie Creators
Well first, there's a really recent indie release on the Switch that might feel like Elden Ring in some ways. Mortal Shell showed up as part of the Inside the House of Indies 2022 Holiday Event that saw shadowdrops and announcements over the course of seven days. It is a soulslike that involves stepping into the bodies of dead warriors to use as your own as you face devastating monsters. The Switch version is a Complete Edition that costs $29.99.
Also, while it isn't a 3D game and exactly like Elden Ring, Salt & Sanctuary is a Soulslike with a similar ambiance. It is a 2D affair with the same sort of aesthetic, multiple weapon types, dire circumstances abound, knowing when to dodge and counter can save your life, and enemies can be huge, intimidating foes. It normally costs $17.99.
While perhaps not as exact, you could also check out Hollow Knight and Ender Lilies: Quietus of the Knights. Those possess similar vibes, but with Metroidvania tendencies.
The post Games like Elden Ring on the Switch appeared first on Siliconera.
---
Siliconera Thursday, January 12, 2023 4:00 PM
Nintendo released more information on the next Tera Raids battles that will be available in January and February 2023 for Pokemon Scarlet & Violet, including a Valentine's Day Event. It will feature Tandemaus Tera Raids. The announcement also teased the next entry in the Unrivaled series. It will involve a character that is a Poison Tera Type. [Thanks, Inside!]
https://twitter.com/INSIDEjp/status/1613554166739394564
The new Valentine's Day Tera Raid Battle event in Pokemon Scarlet & Violet sees players face against Tandemaus, the Couple Pokemon. It will have a random Tera Type. The Valentine's Day Event will run through February 13-15, 2023. This Pokemon can evolve into Maushold, which normally evolves into the Family of Four form, but has a 1/100 chance to be a Family of Three. The Tandemaus can be found in the wild in-game or in Tera Raids outside this event.
Nintendo also teased the next Pokemon in the Unrivaled series of 7-star Pokemon Scarlet and Violet Tera Raid battles. The company confirmed Poison will be its Tera Type. The third one will run through January 27-29, 2023, and again through February 10-12, 2023. The previous Unrivaled Tera Raids so far have been Dragon Tera Type Charizard and Fighting Tera Type Cinderace. Players still have a chance to fight and obtain Unrivaled Cinderace until January 15, 2023.
Pokemon Scarlet and Violet are immediately available on the Nintendo Switch.
The post Pokemon Scarlet & Violet Valentine's Day Tandemaus Tera Raid Teased appeared first on Siliconera.
---
Siliconera Thursday, January 12, 2023 3:30 PM
The next Chainsaw Man Power figure from Good Smile Company doesn't tap into established appearances for its design. Orders just opened for the Power Bunny Ver figure on the company's official site. She will show up in July 2023 in Japan first for ¥39,600. Then in September 2023, people in North America can get her for $286.99.
This is a static, 1/4th scale figure. She's expected to be almost 20 inches tall. However, it seems some of that is attributed to her ears, which appear behind her trademark horns. As is common with these kinds of Good Smile Company figures, the fishnets are made of actual fabric.
[gallery columns="2" size="full" link="file" ids="946732,946731"]
Power isn't the only member of the Chainsaw Man cast to get a figure like this. There is also one of Makima in development. There's no word on when that one will appear. However, the product page for Power did show a photo of the two of them together. As the Makima prototype in that picture is painted, it could show up around the same time. It also looks like they will both be about the same height.

The Chainsaw Man Power Bunny Ver figure will appear in Japan in July 2023 and North America in September 2023. Pre-orders are open until March 9, 2023. The anime is available to stream on Crunchyroll, while Viz Media is handling the English localization of the manga.
The post Chainsaw Man Power Bunny Suit Figure Hops into Summer 2023 appeared first on Siliconera.
---
Siliconera Thursday, January 12, 2023 3:00 PM
Another one of the Bloodborne Kart characters showed up, and Eileen the Crow will be racing through the streets of Yharnam. The developers behind the fan-made project shared a new look at the character. That means people can see her in-action, as well as get a look at her Crowfeather Motorcycle.
First, here is Eileen on the Crowfeather Motorcycle. As a nod to her avian aesthetic, the motorcycle exhaust pipes look like bird wings. As a nod to her avian aesthetic, the motorcycle exhaust pipes look like bird wings. Gone, one of the people behind the project, noted the artist Corwyn created it.
And here is a closer look at the incredible Crowfeather Motorcycle which was designed and textured by @art_mino!! pic.twitter.com/dgh0zDgfep

— gone (@b0tster) January 10, 2023
Here's an example of a race against Eileen the Crow in Bloodborne Kart. Her line "Leave the Hunting of Hunters to me" from the original game appears before the race begins.
Eileen the Crow joins the race!#BloodborneKart pic.twitter.com/QxFi4yDJJl

— gone (@b0tster) January 10, 2023
Finally, Gone shared a look at the selection screens for Bloodborne Kart characters and vehicles. In addition to Eileen, people can choose Baby Mergo, The Doll, Father Gascoigne, Gehrman, and Hunter in this build. The available vehicles in that video are Baby Carriage, Crowfeather Motorcycle, Horseless Carriage, Hunter Kart, Hunter Motorcycle, and Motorized Wheelchair.
Here is Eileen & her bike in the selection screen!

It's also worth noting that the stats for health & stamina have been cut due to variation being too imbalanced & replaced with size & handling, the latter being a new stat that controls turning speed & air control! pic.twitter.com/pDpUMQqvJn

— gone (@b0tster) January 10, 2023
Bloodborne Kart is in development. The team's other project is Bloodborne PSX, which is available for PCs.
The post Eileen the Crow Joins Bloodborne Kart Characters appeared first on Siliconera.
---
PC Invasion - FeedDDD Thursday, January 12, 2023 6:00 PM
Gaming chairs have come a long way in terms of comfort, style, and features. From the most basic office chair, popular brands like Secretlab, and to the ultimate gaming throne, there are many options to choose from when it comes to gaming chairs. But which modern gaming chairs are the most expensive right now? In this article, we'll look at the most luxurious and high-end gaming chairs money can buy. From cutting-edge ergonomics, stylish designs, and full-on gaming thrones, these gaming chairs are sure to make any gamer feel like royalty. Most expensive gaming chairs of all time Herman Miller's Embody Gaming Chair Price: $1,795 USD Image via Herman Miller For the gamer seeking peak performance, comfort, and style in one ergonomic package, look no further than Herman Miller's Embody Gaming Chair. The brand has added extra-thick foam for superior comfort during gaming sessions with additional features like a copper blending material designed to keep gamers cool throughout t...
---
PC Invasion - FeedDDD Thursday, January 12, 2023 4:37 PM
As you try to stay alive in the harsh world of Stranded Deep, you may become poisoned at some point. You may try desperately to find a cure as the poison whittles you down, but inevitably come up short without knowing exactly what to do. Upon succumbing to the poison, players will undoubtedly wonder how they could have circumvented this seemingly unavoidable situation. Fortunately, Stranded Deep does allow you to cure poison through a craftable antidote item, although making one requires a bit of setup. This guide will show what you need to do to get a hold of this antidote. Newcomers to Stranded Deep may grow peeved to learn that the game does not let you craft an antidote during the early hours of your playthrough. Doing so requires that you reach Craftsmanship Level 3 first, at which point you can find a Pipi plant and a coconut flask to combine into an antidote. You can spot one or two Pipi plants, which appear as small yellowish-green-leafed plants, placed somewhere on the gro...
---
PC Invasion - FeedDDD Thursday, January 12, 2023 3:56 PM
Marvel video game tie-ins have had a small resurgence in recent times. They aren't necessarily big AAA juggernauts that we've seen in the past. But, Marvel Snap has everything your digital trading card heart desires. And soon, Marvel Snap will get its anticipated PvP Battle Mode expected later this month. The update news for the PvP mode isn't the only thing that developer Second Dinner announced in a blog update. It provides more information about the Series Drop. The drop will also move "some" Marvel Snap Series 5 cards to Series 4, along with dropping Series 4 cards to Series 3. The team does indicate which of the cards will be dropping from Series 5 to Series 4, those being Valkyrie, Super-Skrull, Bast, Shuri, and Black Panther. Image via Nuverse/Second Dinner Studios, Inc. With the cards being dropped in Series 5, Second Dinner has also mentioned that these cards will be easier to obtain. However, cards not getting drops are Thanos and Galactus. They ...
---
Gamer Empire Thursday, January 12, 2023 8:12 PM
One of the three main basic resources of Crusader Kings 3, Prestige, can help you with a lot of things in the game. The main […]
---
Gamer Empire Thursday, January 12, 2023 7:54 PM
One of the greatest fears of humanity is death. And, in Crusader Kings 3, it is no different for the players as they all dread […]
---
Tabletop Gaming News Thursday, January 12, 2023 6:00 PM
---
Tabletop Gaming News Thursday, January 12, 2023 5:00 PM
---
Tabletop Gaming News Thursday, January 12, 2023 4:00 PM
---
Player Assist | Game Guides & Walkthroughs Thursday, January 12, 2023 4:00 PM
The human-turned-simulacrum Legend arrives on mobile. Formerly working as a hitman for the Syndicate, Kaleb Cross was eventually turned into an unkillable simulacrum cursed with immortality. To escape his fate, Revenant set out to find and destroy his source code. Unfortunately, Loba has his source code and refuses to give it back as revenge for […]
---
Latest Games on Play iDev Games Thursday, January 12, 2023 7:28 PM
dodge the bricks...
---
Latest Games on Play iDev Games Thursday, January 12, 2023 5:29 PM
Unleash the thrill of adventure with our minesweeper game! Put your problem-solving skills to the test as you navigate a minefield, using strategy and caution t...
---
Latest Games on Play iDev Games Thursday, January 12, 2023 3:04 PM
jump on walls and shoot targets....