---
Kotaku Monday, January 3, 2022 3:30 PM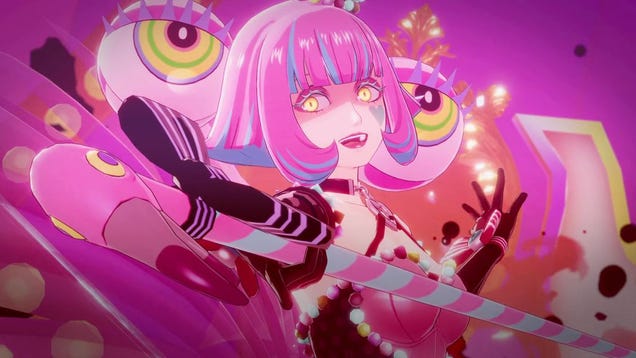 Sony has officially announced the games being added to PS Now and PS Plus as of tomorrow. The former adds Final Fantasy XII: The Zodiac Age and Mortal Kombat 11, while the latter includes Persona 5 Strikers.

---
Kotaku Monday, January 3, 2022 2:30 PM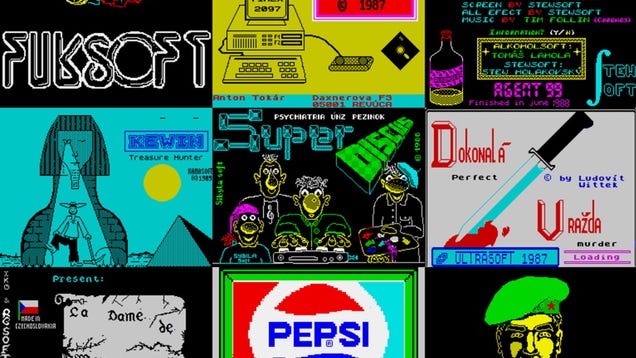 A project by the Slovak Game Developers Association has seen a collection of Communist-era early video games receive their first English translation, and a digital release, offering a unique insight to early '80s Eastern Europe.

---
Kotaku Monday, January 3, 2022 12:20 PM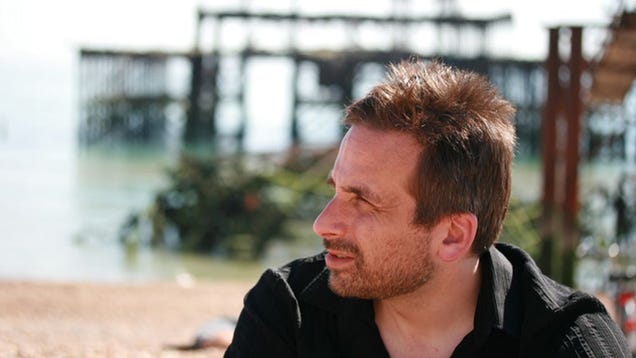 An article appearing on Bloomberg today reports that industry veteran Ken Levine's studio Ghost Story Games is not a happy place to be. Half the company's founders having quit, along with many staff, and after eight years there's still no sign of a game.

---
PCGamesN Monday, January 3, 2022 6:46 PM
The cross-media bar, or XMB, might be the best console user interface ever. It made the PSP and PlayStation 3 a joy to interact with, and now you can finally relive the magic on a modern machine. Popular PS3 emulator RPCS3 now supports the XMB - at least in part. While much of the front-end's functionality is not yet implemented, the devs describe this as a "major breakthrough" for PS3 emulation.
"After years of hard work from several developers, we're excited to announce that the VirtualShell/XrossMediaBar (VSH/XMB) now boots in the master build while using the latest PS3 firmware version," developer AnnieLeo explains on Reddit. "While you cannot launch games from within the VSH/XMB just yet, this is a major breakthrough in PS3 emulation."
You can see all that functionality broken down in the video below, but you'll notice some major features missing - like the ability to launch games, for example. But this is a big deal for the emulation scene because it means RPCS3 is now properly replicating more low-level system functions than are usually required for most games.
---
PCGamesN Monday, January 3, 2022 5:53 PM
While the Epic Games Store has become the de facto king of free PC games, GOG has been doling out regular freebies, too. A host of great games have been given away for the duration of the GOG Winter Sale, and now there's one last offer just for the Darkest Dungeon fans among you, with Iratus: Lord of the Dead.
Iratus: Lord of the Dead is currently available for free on the main GOG store page from now until January 5. While you have a limited amount of time to claim the game (in exchange for getting GOG's deals newsletter), it'll remain in your library forever, just as with any game you might purchase directly.
As the store page describes Iratus, "you find yourself fighting for the forces of darkness in the role of the titular necromancer - Iratus, recently freed from his millennia-long imprisonment. You control an obedient army of the living dead, with skeletons, zombies, banshees and many other unliving warriors. Create your soldiers the only way a necromancer knows how: from the body parts of your slain enemies!"
Darkest Dungeon system requirements
---
PCGamesN Monday, January 3, 2022 4:39 PM
It Takes Two has been a sleeper hit - though maybe the 'sleeper' part went out the window when it took top honours at The Game Awards. The co-op, story-driven platformer has earned all sorts of accolades since its launch in March 2021, and now that it's on deep discount in the Steam Winter Sale, more players than ever are checking it out.
On January 2, It Takes Two reached a record player count of 24,402, as SteamDB shows. On the same day, the free friend's pass - which allows you to play co-op with someone who owns the game - reached a peak of 11,834 players. While the player count for the paid version is the biggest ever, the combined total of free and paid players reached a slightly higher peak of 37,439 near launch.
It Takes Two's resurgence is helped by a 50% discount in the Steam sale, bringing the price down to $19.99 / £17.49 / €19.99.
---
PCGamesN Monday, January 3, 2022 4:09 PM
Halo Infinite is now out in the wild, and it's the first large scale open-world game in the long-running series of FPS games. But it turns out that Halo was originally conceived of as having an open-world setting - its developers, however, had to pare things back for the hardware available 20 years ago.
Marcus Lehto was the art director for Halo: Combat Evolved during its development at Bungie back in the late '90s, and in a recent exchange on Twitter, he said that Halo: Infinite - developed by 343 Industries while Lehto himself has started working on the Battlefield series - "brings back the magic of Halo."
A fan repled, asking Lehto if he wished Halo: Combat Evolved could have had a more open-world structure. Lehto says that the original plans for Halo were indeed to make it an open-world game. "When building the first demo the intent then was to make it open world," he explains. "Closest we got was The Silent Cartographer."
---
PCGamesN Monday, January 3, 2022 1:54 PM
Sure, we have a Game of the Year pick. (It's Deathloop.) The Game Awards has a pick. (It's It Takes Two.) I have a pick. (They wouldn't let me put Metroid Dread on the PCGN list, sadly.) You probably have a pick, too. (Please don't email me about it.) But why listen to any of those sources when you can get your GOTY from the votes of millions of Steam users?
Well, according to Steam users, Resident Evil Village is the best game of 2021. Players voted it past the likes of Valheim, New World, Cyberpunk 2077, and Forza Horizon 5 for top honours in this year's Steam Awards. I awarded an 8/10 in our Resident Evil Village review - it's outstanding in its scares and action, though it's let down a bit by a weak second half. Yet that's true for basically every Resident Evil game, isn't it?
It's particularly notable to see Village take top honours from Steam users, given the early controversy over the game's performance issues on PC. In the company of flawed megahits like New World and Cyberpunk 2077, maybe PC players in aggregate aren't quite so unforgiving of technical flaws as we'd always imagined.
Resident Evil Village review
,
Resident Evil Village bosses guide
,
The best horror games on PC
---
PCGamesN Monday, January 3, 2022 1:21 PM
The next major update for Genshin Impact lands this week, and the devs have provided precise details for the 2.4 release time. We've already had plenty of details on what to expect, and it's a sizable update with new characters, new events, and a "secret-shrouded" new area in Enkanomiya. Here's the rundown.
Maintenance for Genshin Impact 2.4 begins at 2pm PST / 5pm EST / 10pm GMT on January 5. The maintenance period is expected to last five hours, which would put the actual 2.4 release time at 7pm PST / 10pm EST on January 5, or 3am GMT on January 6. Maintenance could conclude early, which would let you dive into the new content a bit sooner.
You'll receive 300 primogems as compensation for the maintenance period, which will be delivered via the in-game mailbox within five hours of the update launch - you just need to have reached Adventure Rank 5 in order to be eligible. You can get details on that over on the official site.
Play Genshin Impact for free
,
Genshin Impact character tier list
,
Genshin Impact leveling guide
---
PCGamesN Monday, January 3, 2022 12:54 PM
Amazon Prime subscribers are in for a treat this month: this month's haul of free games from Prime Gaming includes some terrific selections, including strategy game titan Total War: Warhammer and Star Wars Soulslike Jedi: Fallen Order. And that's just the beginning of this month's selection.
Total War: Warhammer scarcely needs an introduction - it's the first in what will soon be a trilogy of grand strategy games that feature spectacular real-time battles fought between the colourful and often monstrous forces of the old Warhammer Fantasy world. You can take command of factions like the Empire, the dwarves, the greenskins, and vampire counts, although there are plenty more factions available as DLC. Paired with Total War: Warhammer II, it forms part of the combined Mortal Empires sandbox campaign.
Star Wars Jedi: Fallen Order is Apex Legends developer Respawn's take on the Soulsborne genre. As fledgling Jedi Cal Kestis, you're on the run from the Empire's Inquisitors and must learn the ways of the Force in order to survive and, hopefully, help rebuild the Jedi Order. It's a delightful romp through both new and familiar Star Wars locales, and the lightsaber combat is a thrill.
Total War: Warhammer guide
,
Total War: Warhammer mods
,
Total War: Warhammer review
---
PCGamesN Monday, January 3, 2022 12:05 PM
If you're planning on playing some Final Fantasy XIV this evening, you'll want to get in early. FFXIV is going down for five hours of maintenance tonight in order to prep the way for patch 6.05 release time. It's a pretty minor patch in terms of new content, but it will bring us access to the savage tier of the Pandeamonium raid, a new treasure hunt instance, and new gear to collect.
FFXIV goes down for maintenance at 9pm PST on January 3, or 12am EST / 5am GMT on January 4. Servers will remain down for five hours, and you'll be able to log back in for the new patch starting at 2am PST / 5am EST / 10am GMT. The Lodestone site will also go down shortly after the game servers, returning alongside FFXIV itself.
Besides the savage version of Pandaemonium, patch 6.05 will also feature the Excitatron 6000 treasure hunt instance, new Allagan tomestones to collect, and new gear. In past expansion cycles, x.05 patch releases have also typically included an array of job balance changes, so it's likely we'll see the same here.
The best MMOs on PC
,
FFXIV Reaper job guide
,
FFXIV Sage job guide
---
Twinfinite Monday, January 3, 2022 5:29 PM
Today Muv-Luv publisher aNCHOR reached out with a press release to announce a release window for the mobile release of the original visual novel. Apparently, this time around the title will spell Muv-Luv Extra/Unlimited, even if this is just for clarity, as the original "Muv-Luv" release always included the first two visual novels of the […]
The post Muv-Luv Extra/Unlimited Confirmed for Spring 2022 Release on iOS & Android appeared first on Twinfinite.
---
Twinfinite Monday, January 3, 2022 4:27 PM
Earlier today, Halo Infinite lead narrative designer Aaron Linde revealed that he would be leaving 343 Industries for a position at Riot Games. As you can see below, the announcement was made in a rather amusing way, as he used beloved anime Neon Genesis Evangelion's classic "on the next episode" bookend to reveal where life […]
The post Halo Infinite Lead Narrative Designer Aaron Linde Joins Riot Games appeared first on Twinfinite.
---
Twinfinite Monday, January 3, 2022 4:09 PM
Earlier today, Netflix confirmed, via Deadline, that the second season of Space Force is officially heading to Netflix on Feb. 18, 2022. The next installment in the series is set to feature seven episodes, picking up right where the first season left off. While co-creator and showrunner Greg Daniels is set to return for season […]
The post Space Force Season 2 Announced for February With Official Screenshots appeared first on Twinfinite.
---
Twinfinite Monday, January 3, 2022 3:23 PM
Attack on Titan collectors are in for a treat, as a brand new figure of everyone's favorite Survey Corps Captain is now available for pre-order. The brand new Levi Birthday figure was revealed by F:Nex earlier this week in anticipation for the second half of the final season of the series. Anyone who has seen […]
The post Attack on Titan Levi Birthday Figure Available for Pre-Order appeared first on Twinfinite.
---
Twinfinite Monday, January 3, 2022 1:17 PM
---
Twinfinite Monday, January 3, 2022 12:52 PM
For almost three decades, Rowan Atkinson's Mr. Bean has stood the test of time as one of the most hilarious characters in all of entertainment. Whether it's via starring in his own sitcom or movies or appearing as comic relief in sketches and other forms of media, this tweed jacket goof will always be a […]
The post Mr. Bean Fits Surprisingly Well Into Cyberpunk 2077's Night City appeared first on Twinfinite.
---
Twinfinite Monday, January 3, 2022 12:13 PM
---
Siliconera Monday, January 3, 2022 3:00 PM
---
Siliconera Monday, January 3, 2022 2:00 PM
---
Siliconera Monday, January 3, 2022 1:00 PM
---
Destructoid Monday, January 3, 2022 3:00 PM
---
Destructoid Monday, January 3, 2022 1:00 PM
---
Destructoid Monday, January 3, 2022 12:00 PM
---
PC Invasion - FeedDDD Monday, January 3, 2022 4:45 PM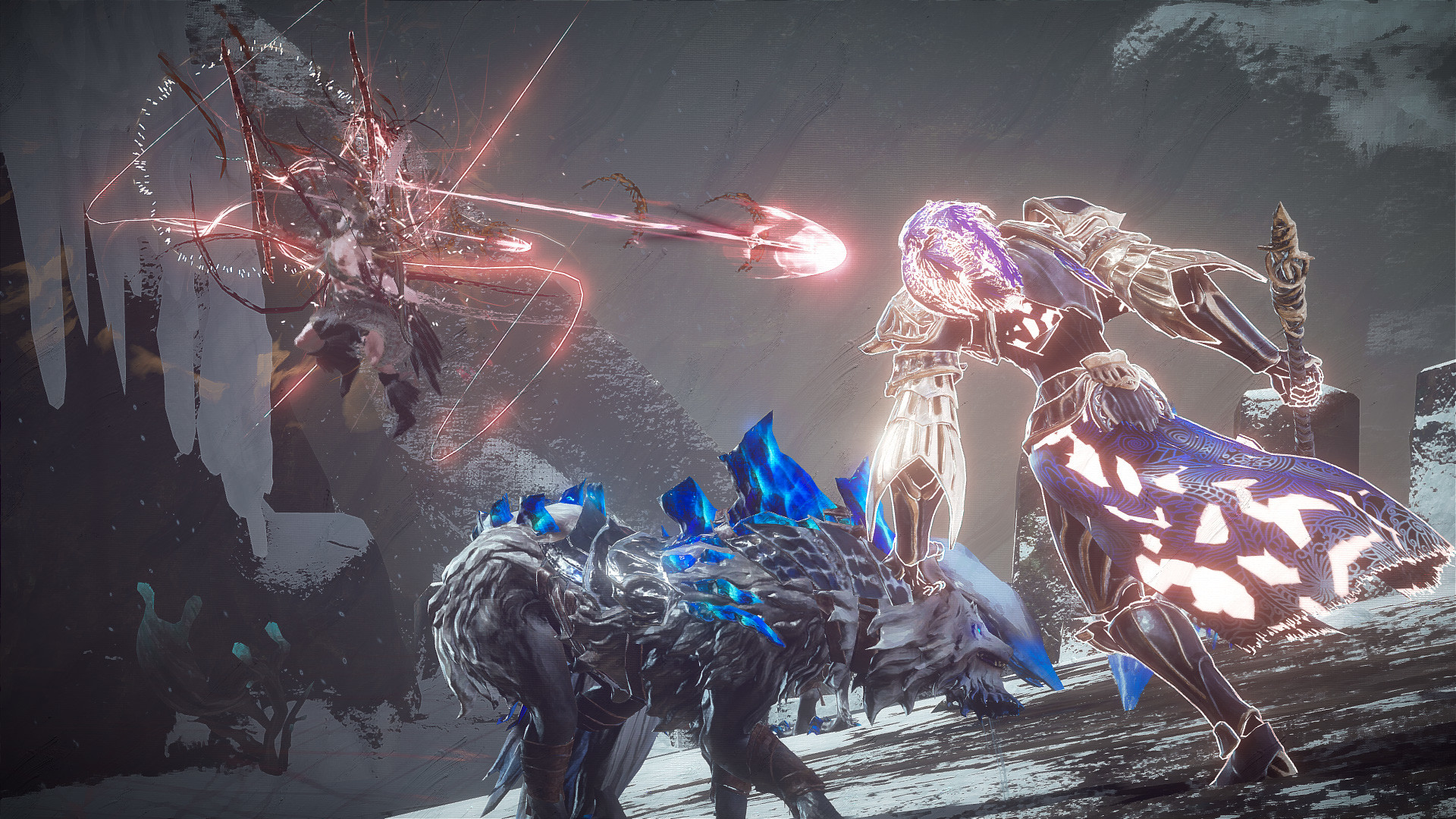 News over the upcoming hack and slash Babylon's Fall has trickled in at a steady rate, and Square Enix is prepared to show the world even more with an upcoming livestream. This livestream will feature tons of brand new information, and showcase new gameplay for players to hype themselves over. The developers have already stated their intent to expand on the combat mechanics of Nier: Automata and multiplayer, so this trailer should give some insight into that. The director of the game, Kenji Saito (also the director of Platinum Games), will appear personally during the livestream. Other key staff members of the team, including Planner Isao Negishi, Management Director Takanao Sugiyama, and Square Enix Producer Junichi Ehara, will also make appearances. The stream will go live on January 5, 2022, at 7 AM EST, bright and early. Unfortunately for Western fans, the broadcast will only be available in Japanese, but translations and summarizations are sure to follow. A brand new trai...
---
PC Invasion - FeedDDD Monday, January 3, 2022 3:00 PM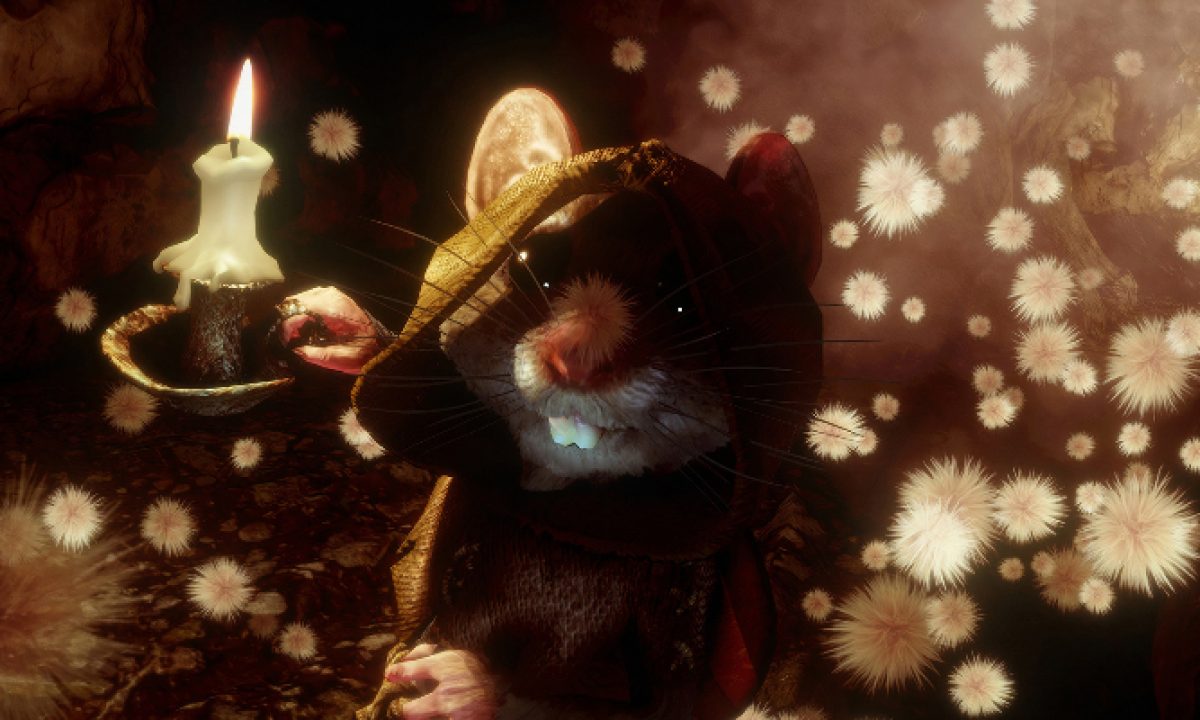 Released in 2018 and developed by SeithCG, Ghost of a Tale was one of the best-received RPG indie games of the year. The developer took several staple RPG mechanics established by leading franchises like Zelda and applied a refreshing mouse-themed coat of paint over them. Well, it turns out that the desire for more Ghost of a Tale action was not ignored with a sequel potentially being in the works. Seith himself took to Twitter to quote tweet a Happy New Year post on the official Ghost of a Tale account. The tweet reads: "Oh boy do we have mousy things in store for #GhostOfATale fans in 2022." What does it mean? Of course, this tweet alone is by no means confirmation of anything but it doesn't hurt to speculate. It's hard to not at least consider that a Ghost of a Tale sequel is in development and this is an early teaser of it. Although it's difficult to say if it will launch in 2022, it's certainly possible that we'll at least see a ...
---
PC Invasion - FeedDDD Monday, January 3, 2022 2:00 PM
Samsung has revealed the newest in its line-up of premium gaming monitors, the Odyssey Neo G8. It was announced on the company website alongside a slew of other brand new products. But, really, it's the monitor that's the star of the show here. Samsung is doing a lot of really cool things with the Odyssey Neo G8, particularly for next-generation gaming. Samsung has been developing monitors like this for a while now. The company's previous displays like the Odyssey G7 and G9 are both similarly curved gaming monitors. The Odyssey G9 in particular is a standout for its curved, ultrawide design. The Neo G8 seems more constrained in comparison, but a quick look at the specs tells another story. Samsung's not pulling any punches Alright, so the first thing to bring up here is that it's indeed a 4K display. This is impressive because it's a mini LED monitor that also runs at a 240 Hz refresh rate. This is the first time we've seen a monitor ...
---
PC Invasion - FeedDDD Monday, January 3, 2022 1:45 PM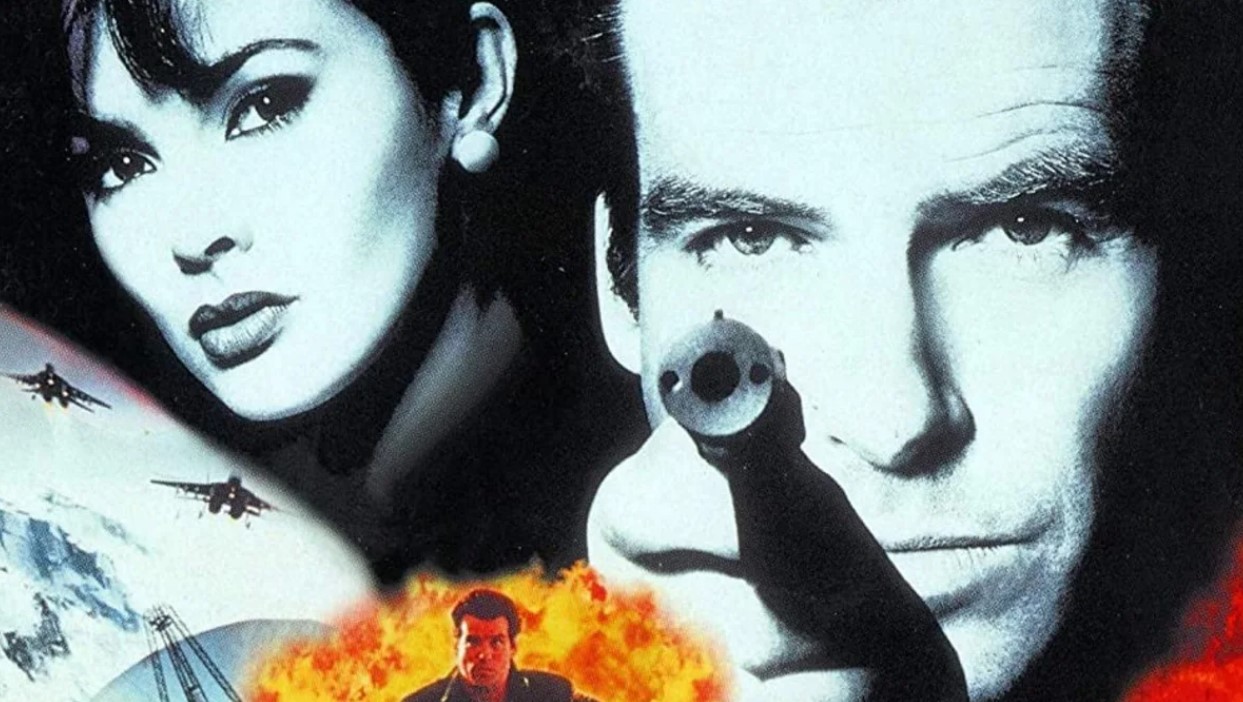 It was roughly a year ago when footage of a canceled GoldenEye 007 remake/port appeared online. For many fans, the gameplay video of the leaked game was bittersweet. To see the Nintendo 64 classic running at 60 fps with clean visuals was a dream. Sadly, it would never come to be. But change may be in the air. Over the weekend, GoldenEye 007 suddenly received a full list of Xbox achievements. Currently, it's tough to say if the port is actually getting prepped for release, or if the list was a mistake. However, it does provide hope that the remake will actually find its way into our hands soon. The list was picked up by TrueAchievements on Saturday. Happy New Year, indeed. The list includes 55 achievements for GoldenEye 007, with one that's labeled as secret. However, the majority is about what you'd expect. There are achievements for completing all the missions, the game, as well as those for playing through on each difficulty. But there are plenty of achievements ...
---
Tabletop Gaming News Monday, January 3, 2022 6:00 PM
---
Tabletop Gaming News Monday, January 3, 2022 5:00 PM
---
Tabletop Gaming News Monday, January 3, 2022 4:00 PM
---
Tabletop Gaming News Monday, January 3, 2022 3:00 PM
---
Tabletop Gaming News Monday, January 3, 2022 2:00 PM
---
Tabletop Gaming News Monday, January 3, 2022 1:00 PM
---
Player Assist | Game Guides & Walkthroughs Monday, January 3, 2022 6:29 PM
If you're new to CSGO, chances are you are probably shooting while running in-game, thinking your bullets can still hit your targets. Sadly, that is not the case in a tactical FPS game like CSGO or VALORANT. These games require players to be precise and tight with their inputs and movement; gun accuracy is tied […]
---
Player Assist | Game Guides & Walkthroughs Monday, January 3, 2022 4:27 PM
The gods of Olympus or Olympians will aid Zagreus in his quest to escape the Underworld in Supergiant Games' Hades. The Olympians help Zagreus because they believe he wants to leave the Underworld to join them in Olympus. Little do they know that is not Zagreus' plan at all, and the reason he wants to […]
---
Player Assist | Game Guides & Walkthroughs Monday, January 3, 2022 3:17 PM
Killjoy's Lockdown is a powerful Ultimate Ability that stuns or detains any opponent caught inside its radius after a long windup. However, the most ideal spots to place our German Prodigy's ultimate ability can not 100% cover an entire area. There will always be a small spot around the outside of Lockdown's radius enemies can […]
---
Player Assist | Game Guides & Walkthroughs Monday, January 3, 2022 1:10 PM
My Time at Portia is an RPG crafting sim that focuses on revitalizing a city, upgrading your workshop, and socializing with everyone you meet — and that includes pets. If you want to learn how to adopt pets in this game, here is a comprehensive guide on the animal residents you can befriend and look […]
---
Pivotal Gamers Monday, January 3, 2022 1:15 PM
What's up all? itch.io is giving everyone the chance to win on KOR. Let's hear them out. Get KOR for FREE! A few words about KOR ENGLISH Last minute notes Login with your itch.io account, follow the on-screen instructions to add it to your library. Still here? Click on the button below to get you started. It's that easy! Eager for more? a huge selection of active Giveaways and Co...
---
MonsterVine Monday, January 3, 2022 12:00 PM
---
Level Up Monday, January 3, 2022 12:30 PM
Japanese publication Famitsu released its annual list of New Year's cards from a range of the…
---
Level Up Monday, January 3, 2022 12:02 PM
Just a little under a month since the full release of Halo Infinite, its lead…