---
Kotaku Wednesday, June 8, 2022 4:45 PM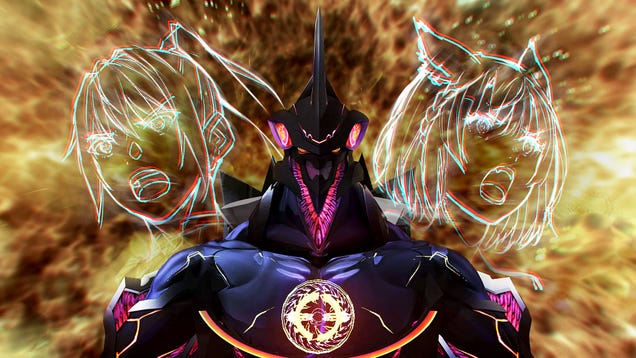 Nintendo opened pre-orders for the Xenoblade Chronicles 3 special edition bundle four hours ago. But since then, the online store's been unstable as folks rush to drop money on the collector's item.
---
Kotaku Wednesday, June 8, 2022 4:30 PM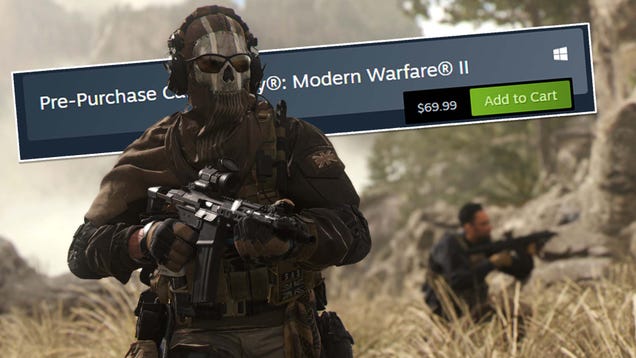 After five years away, Call of Duty will be coming back to digital storefront Steam with the upcoming release of Modern Warfare 2, the latest in the super-popular shooter franchise. However, be prepared to spend a bit more this year, as MW2 on PC will now cost $70.
---
Kotaku Wednesday, June 8, 2022 4:15 PM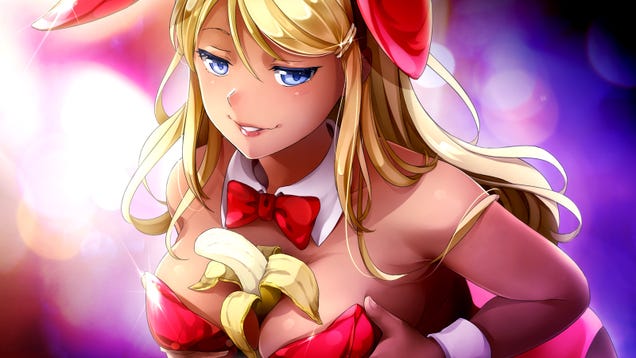 If Steam's huge list of sex games is a gated, glistening community pool, I am the discarded, embarrassing flamingo float, doomed to skim the surface for all eternity. I make attempts to dive in—I look at each 2D succubus thumbnail carefully and determine whether or not demon porn is against my core values. I carefully…
---
Kotaku Wednesday, June 8, 2022 3:25 PM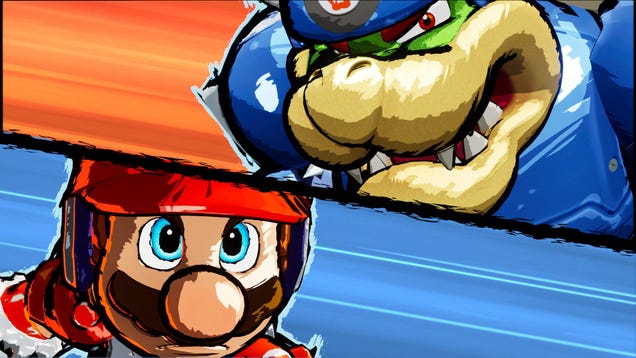 For the first time in more than a decade, Mario returns to the pitch. Mario Strikers: Battle League, a revival of Nintendo's long-dormant soccer series, hits the Nintendo Switch on Friday. Nintendo did not provide Kotaku with an early copy of the game for reviews. We're experiencing it, and its press cycle, alongside…
---
Kotaku Wednesday, June 8, 2022 3:10 PM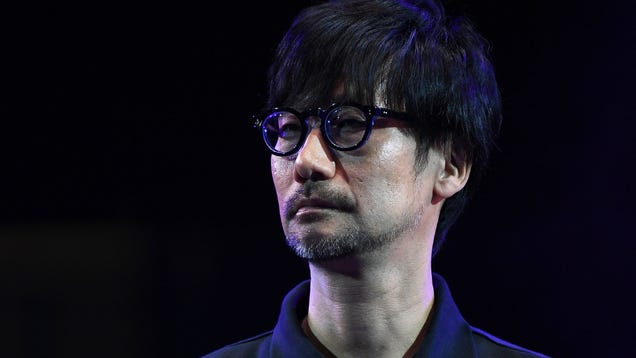 An independent journalist has drawn the attention of Hideo Kojima's development studio, Kojima Productions, after publishing a story revealing supposed details about the Metal Gear creator's next game. The game, which the journalist claimed is a horror title, is apparently dubbed Overdose and stars actress Margaret…
---
Kotaku Wednesday, June 8, 2022 2:35 PM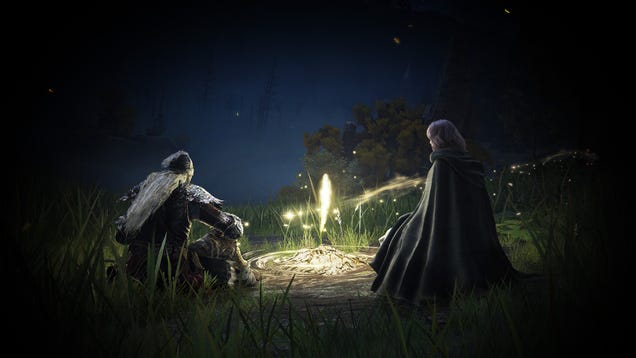 With Elden Ring over three months removed from its February launch, players are now looking for more challenging ways to experience the massive FromSoftware game. Enter a mod that introduces hunger and thirst mechanics, a whole host of region-specific diseases, and nights so dark that you need a torch to see more than…
---
Kotaku Wednesday, June 8, 2022 2:10 PM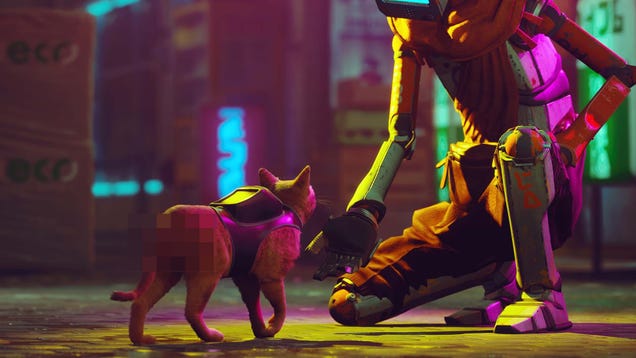 If there's a cat in your house, how does it typically walk around? With its tail pointed straight up, probably—y'know, like any normal cat. But the feline protagonist of Stray is a bit more modest: He primarily keeps his tail down, at least based on gameplay footage viewed during a hands-off streamed preview event…
---
Kotaku Wednesday, June 8, 2022 1:25 PM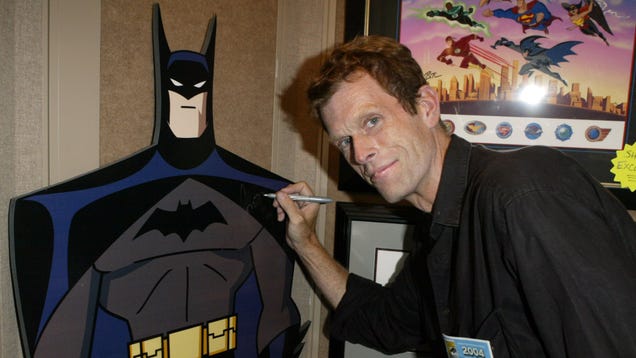 In this week's annual DC Pride 2022 #1 comic anthology, Kevin Conroy, the legendary Batman voice actor who rose to prominence in the fan-beloved Batman: The Animated Series, has written a powerful short comic about how his journey coming out as a gay man helped him find his voice as the caped crusader.
---
Kotaku Wednesday, June 8, 2022 1:05 PM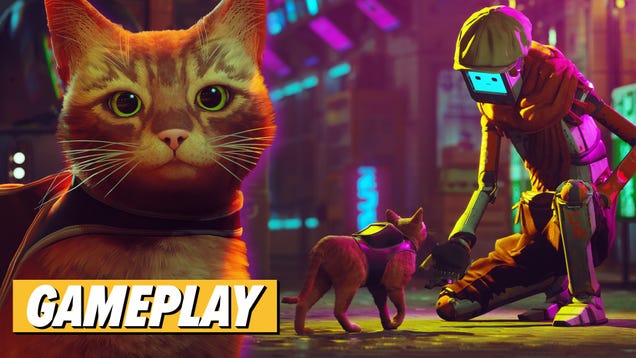 ---
Kotaku Wednesday, June 8, 2022 12:00 PM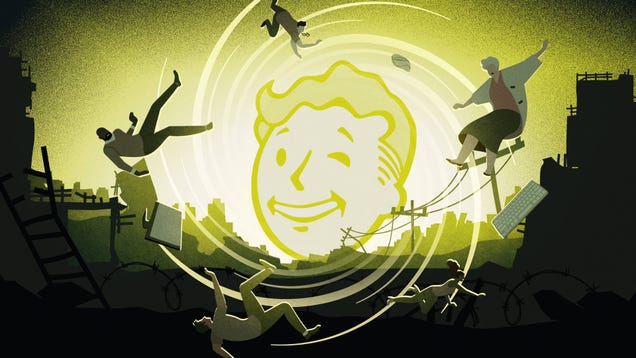 "No one wanted to be on that project because it ate people. It destroyed people," one former developer on Fallout 76 told Kotaku. "The amount of people who would go to that project, and then they would quit [Bethesda] was quite high."
---
PCGamesN Wednesday, June 8, 2022 5:27 PM
Genshin Impact maker HoYoverse is showing up to not-E3 2022, bringing Zenless Zone Zero to Summer Game Fest with never-before-seen footage. While we knew HoYoverse was one of the many developers supporting Geoff Keighley's showcase before, there was no confirmation about what the action-RPG experts would reveal during the event. A recent Summer Game Fest trailer hinted at Zenless Zone Zero for a very brief moment, and show creator Geoff Keighley confirmed in a tweet that ZZZ is HoYoverse's centerpiece reveal.
Zenless Zone Zero is a departure from Genshin Impact. It trades Teyvat's sprawling hills and open spaces for an urban setting more akin to Square Enix's The World Ends With You, with ramen shops, video stores, and the densely packed metropolis of New Eridu as its central setting.
As for what happened to old Eridu, it's gone now, along with pretty much every vestige of Zenless Zone Zero's world after a terrible apocalypse destroyed it. This disaster also introduced Hollows, an abnormal phenomenon that appears from nowhere and consumes everything around it.
Zenless Zone Zero characters
,
The best anime games on PC
,
Zenless Zone Zero system requirements
---
PCGamesN Wednesday, June 8, 2022 3:33 PM
Dying Light Definitive Edition is developer Techland's way of bidding the zombie horror game farewell, a thank-you to the community after seven years of support that bundles all existing DLC together in one package – and it's out soon. Dying Light Definitive Edition launches June 9 as a digital release on all platforms except Nintendo Switch, and Techland is offering a 70% discount on the game to celebrate its launch.
Existing owners of Dying Light Platinum Edition will get a free upgrade to the Definitive Edition automatically, which unlocks the remaining five sets of DLC not included in the Platinum Edition.
"Dying Light has been a fantastic journey and we are grateful to the community for supporting the game with us during these last seven years," Techland said in the announcement. "However, we also understand the sheer number of updates and DLCs released for our game might be daunting for new and returning players. We don't want you to miss out on any part of the full Dying Light experience."
While the release marks the end of active development on the game, Techland said they'll still continue a steady reroll of events for the foreseeable future.
---
PCGamesN Wednesday, June 8, 2022 2:13 PM
When you think of Minecraft tournaments, your mind probably goes to a casual building competition or maybe a fun server-wide battle with naught but your honor up for grabs. YouTuber MrBeast recently hosted a Minecraft tournament with a $30,000 prize pool that threw 1,000 Minecraft players onto the same server in the sandbox game in groups led by prominent Minecraft YouTubers, and tasked them with building thriving civilization across its biomes.
Naturally, that led to mass warfare and the destruction of the server's civilization, but it was all part of the plan. After 24 hours of frantic building across the server, Mr Beast forced each group into combat to see whose survival skills were strongest. The group that managed to defeat the other six was declared the winner and claimed the prize money.
Skills could only get the participants so far, though, as Mr Beast ensured no one had all the advantages. One group had to make the most of the Badlands' harsh environment and limited resources, while another was stuck in the middle of the ocean and built a massive fortress to stave off attacks from all sides.
Minecraft console commands
,
Minecraft skins
,
Minecraft mods
---
PCGamesN Wednesday, June 8, 2022 1:08 PM
When the Call of Duty: Modern Warfare 2 release date rolls around this fall, developer Infinity Ward hopes it marks more than the launch date of the latest in the long-running series of multiplayer FPS games. Modern Warfare II has big ambitions, and Infinity Ward says this chapter marks a "broad page turn" in the franchise with some new technology and new ideas to bring to bear. Internally, the studio has been calling it "CoD 2.0," the start of a new era for the franchise.
Modern Warfare II is set three years after the events of 2019's Modern Warfare, with Captain John Price and CIA handler Kate Laswell having assembled their lethal Task Force 14 counter-terrorism unit. That elite team includes Sergeant Kyle 'Gaz' Garrick and the skull-masked Simon 'Ghost' Riley, a key character in 2009's Modern Warfare 2, who's joined by Sergeant John 'Soap' McTavish, the squad's junior member.
The events of the campaign kick off when a US airstrike kills a hostile foreign general, which sets in motion a deadly revenge plot that Task Force 141 is sent to sabotage. As they hop around the globe in pursuit of terrorists, Task Force 141 enlists the help of some new characters: Commander Philip Graves, who leads a private military contractor called Shadow Company, and Colonel Alejandro Vargas, who leads a squad of Mexican special forces known as Los Vaqueros.
---
PCGamesN Wednesday, June 8, 2022 1:07 PM
This year, Call of Duty: Modern Warfare 2 multiplayer will take the reins from Vanguard as the run-and-gun FPS game for deathmatch fans, and developer Infinity Ward says it's looking to ramp up the chaos this time out. The experience the studio has gained from Call of Duty: Warzone has informed the way it's approached multiplayer this year, and it's looking to encourage the more emergent gameplay styles that it's seen develop in the battle royale game.
Modern Warfare II multiplayer will feature some new player movements and new gadgets meant to support more emergent playstyles. Infinity Ward has added a new dive, which joins the slide - holding the slide button down turns it into a dive that can launch a player through a window or into water headfirst, in order to get out of the line of fire faster at the cost of having your weapon ready.
Another new traversal mechanic is the ledge hang, which allows players to cling to certain edges and poke a pistol over without fully exposing their whole silhouette to enemy fire. Water will play a big role this year, with new systems built to handle concealment while submerged and water's impact on bullet velocity.
---
PCGamesN Wednesday, June 8, 2022 1:00 PM
Looking for the Call of Duty: Modern Warfare trailer song? Triple-A FPS games have made a habit of accompanying their reveal trailers with remixed songs from iconic artists. It was Mad World by Gary Jules that introduced us to the dystopian world of Gears of War, Battlefield 1 had that glitchy remix of Seven Nation Army by The White Stripes, and Call of Duty trailers have long been backed by rock and metal anthems.
The first Modern Warfare reboot used Metallica's Enter Sandman for its multiplayer reveal, Cold War went full '80s with Blue Monday by New Order, so you could safely bet that there would be something good playing us out for COD 2022's trailer. The Call of Duty: Modern Warfare 2 trailer song is a J Balvin cover of Metallica's Wherever I May Roam, which is from The Metallica Blacklist album that was released in 2021.
It starts out with a very recognisable motif made up of sitar-like strings and gongs, but then very quickly adopts the rhythm of a reggaeton track. Eventually, the two meld into a superb fusion of old-school thrash and trap.
---
PCGamesN Wednesday, June 8, 2022 1:00 PM
Looking for a list of Call of Duty: Modern Warfare 2 guns? Modern Warfare 2 takes place shortly after the events of the first game, so we aren't expecting a brand new arsenal of weapons. That being said, we've already spotted a number of new guns that definitely weren't available in the first game. Every weapon on this list has been spotted in early campaign footage that was shown to us during a pre-briefing, and as such, some of the names are likely to be placeholders.
Just like the previous games, the Call of Duty: Modern Warfare 2 guns are going to make their way to Call of Duty Warzone 2 by the end of 2022. The battle royale game currently features over 130 usable weapons, but this number is likely to drop to around 30 by the time Warzone 2 launches.
We've also had a look at the new Gunsmith, which allows players to customise their favourite weapons using a variety of attachments. This system has the potential to drastically change each weapon to perfectly suit your playstyle thanks to a new barrel tuning option, so keep an eye out for our Warzone loadout guides when we know more. Here's everything we know about the weapons in Call of Duty: Modern Warfare 2 so far.
---
PCGamesN Wednesday, June 8, 2022 12:45 PM
The League of Legends patch 12.12 notes are now hitting the Public Beta Environment (PBE) for fans to view. While LoL patch 12.11 is live now, thanks to the new update we already have an idea of what Riot Games is bringing to its popular MOBA game next – and it's a little lighter than recent patches, so far.
After the introduction in LoL update 12.11 of the brand new champion Bel'Veth, the Empress of the Void it seems Riot Games is going a little easier with patch 12.12 - as the main focus of the version on the public test build are the new Snow Moon skins.
Despite the last update appropriately featuring a number of appropriate summer-themed skins for several characters, 12.12 adds ice-themed skins for Caitlyn, Illaoi, and Kayn, which all add new visual effects, sound effects, and animations. Still in the world of skins, we've also got a new Ashen Knight variation for Pantheon - the first new one in this series since patch 12.6.
Best LoL Champions
,
League of Legends patch 12.8 notes
,
LoL tier list
---
PCGamesN Wednesday, June 8, 2022 12:35 PM
Meta's Oculus Quest 2 has surpassed the number of Microsoft Xbox Series X and S lifetime sales, and it's catching up with the PS5. The milestone makes Meta's best VR headset the most successful virtual reality product to date, with a 97% jump in headset sales since 2021.
In a celebratory tweet, IDC associate vice president Francisco Jeronimo shares the Oculus Quest 2 lifetime sales figures while highlighting its success. According to Jeronimo, the headset has "contributed to massive growth in VR sales & consumer adoption," with a 242% sales increase in Q1 2022 backing up the claim.
The Quest 2 is undoubtedly dominating the virtual reality scene, but it's also proving to be a formidable contender within the gaming industry as a whole. The VR headset has a long way to go before catching up with the Nintendo Switch, but Meta has already shifted 3.4 million headsets more than Xbox Series X and S consoles. PS5 still sits in second place with 17.2 million sales, but there's a chance that the social media giant could catch up to Sony.
Best VR games
,
Build yourself a VR-ready PC for $793
,
How to set up your Oculus Rift
---
PCGamesN Wednesday, June 8, 2022 12:17 PM
If you ever got killed by Soldier of Godrick, the puny boss from the RPG's tutorial stages and often considered the worst Elden Ring boss, you probably felt a bit foolish. A new challenge run by Twitch streamer Skumnut however, who uses mods to recruit the soldier as a spirit ash summon, makes it seem like a miracle anyone ever got past the Stranded Graveyard.
Playing Elden Ring on New Game+6, Skumnut's Godrick is an absolute beast, felling the Glimstone Dragon, the Red Wolf of Radagon, and Godfrey, the First Elden Lord in merely a few hits. All Skumnut does is stand back, cheer and swear in amazement. There are a couple of occasions where he casts a heal spell or a buffer, like in the fight against Morgott, the Omen King, but otherwise this entire run of Elden Ring is all the soldier's work.
Even Malenia – or Damn it, ugh…GARGH! Malenia! – as she's more formally known, is no match for the mighty tutorial boss, whose effortless exploits are made all the more cool by his victory animation: every time he defeats his enemy, Godrick stops still, sheaths his sword, then disappears into a cloud of smoke, thereby delivering the Elden Ring equivalent of a mic drop.
The best Elden Ring builds
,
Elden Ring bosses
,
The best Elden Ring classes
---
PCGamesN Wednesday, June 8, 2022 11:49 AM
New roguelike game Dome Keeper envisions Terraria meets Aliens in a tower defense game that combines underground mining escapades with turret blasting reminiscent of arcade classic Missile Command. Dome Keeper just released a demo on Steam ahead of the upcoming Steam Next Fest 2022 event, so you can check it out for yourself and delve deep underground in search of the resources desired to defend your dome from the deadly denizens descending upon you.
Dome Keeper sets the player in a dome atop the surface of a mysterious, hostile planet. Each run, you must descend into the depths below, mining out a path in search of precious materials used for upgrades. The terrain is divided up into square blocks that will be familiar to crafting game veterans, and mining is as simple as bumping into them enough times to break them. The deeper you get, the harder and thus slower mining becomes - so you'll want to start upgrading your equipment before you head too far down.
As with the likes of Minecraft and Terraria, resources are often clumped closely together, so if you spot a glimmer along your tunnel, digging into it will often reveal more valuable materials ready for collection. Once mined, resources must be manually dragged up to your dome for storage and use. This is done by holding a button to tether resources to your suit, although the more you drag behind you the slower you'll move, eventually becoming completely immobile until you drop a few chunks on the ground.
Best roguelike games
,
Best tower defence games
,
Best crafting games
---
PCGamesN Wednesday, June 8, 2022 11:25 AM
Looking for the best Diablo Immortal Monk build? The Monk is a fast-paced fighter, specialising in martial arts and agility, excelling in both PvE and PvP as the party's master of melee. The Monk is quick and can land deadly, sweeping blows with crowd control skills - great for grouping enemies and dipping in and out of combat with high DPS and killer combos to match.
The Monk is one of the six Diablo Immortal classes, and ranks well on our Diablo Immortal tier list, though not as high as the Crusader and Barbarian as the Monk is best utilised in co-op as a support role. While the Monk's defensive and damage capabilities are strong, we've chosen a Diablo Immortal Monk build that is flexible, but capitalises on the Monk's party buffing potential and crowd control, instead of acting as more of a rogue in combat.
Here is the best Diablo Immortal Monk build for both PvE and PvP, although we do recommend you use this build in a party as it's not for solo play.
Diablo Immortal tier list
,
Diablo Immortal system requirements
,
Best games like Diablo on PC
---
PCGamesN Wednesday, June 8, 2022 5:24 PM
The best AIO cooler is one that should make the perfect combination with some of the best gaming CPUs. Despite increases in performance-to-TDP ratios, processors can still get mighty hot these days - especially if you overclock them. If you've learnt how to overclock your CPU and want to put these skills to the test, you might have an easier time of it using one of the best liquid coolers over an air cooler. As more and more graphically intensive titles like Metro Exodus are released, overclocking might become more common. A good AIO cooler lets you overclock to crank out more performance with less risk of melting your CPU to a crisp.
The best AIO coolers have been put to the test, from top liquid CPU cooler brands like MSI and be quiet to veterans like NZXT, Cooler Master, and Corsair. But why do you need to go all out on a CPU cooler? If you want to push your processor's clock speeds to meet its potential then you need to make sure overheating isn't a factor, and that's where liquid coolers come in.
You might think liquids shouldn't mix with electronics, yet an effective pump and radiator combo will move heat away from that CPU faster than you can say 'thermal throttling'. Of course, they often feature more RGB LEDs than you can shake a stick at, so you need not worry about colour-matching with the rest of your rig.
Best SSD for gaming
,
How to build a gaming PC
,
Best gaming CPU
---
PCGamesN Wednesday, June 8, 2022 11:11 AM
The new Intel Arc Alchemist A730M gaming laptop GPU now has official driver support, but both the A770M and A550M remain unsupported. The update follows benchmarks that suggest the chip struggles to keep up with the RTX 3060, despite the fact it's one of the blue team's high-end solutions.
Rather than releasing a new driver, Intel Arc Alchemist A730M support appears to be a refresh. The software bears the same build number as a version released over a week ago, but adding support for the GPU technically means it's actually a new iteration. The revision now also lists "Intel Game On Driver support for Sniper Elite 5," which should be good news for FPS game fans playing on a blue team laptop.
Intel appears to experience trouble when it comes to GPU drivers, and it could explain the lineup's paper launch. Arc Alchemist gaming laptops are still listed as "coming soon" on the likes of Best Buy, while rumours hint that desktop variants will release in August rather than early summer.
Arc Alchemist GPUs - everything we know
,
Raptor Lake CPUs - everything we know
,
Best gaming CPU
---
PCGamesN Wednesday, June 8, 2022 10:52 AM
An overclocker has cracked open an AMD Zen 4 lid, and it almost looks like Fallout 4 junk. Delidding team red's next best gaming CPU reveals the underside of its puzzle shaped heat spreader, which gives us a glimpse at its die placement and layout.
Spotted by Techpowerup, the AMD Zen 4 chip appears to ditch the solid seal approach of current CPUs, and uses a rather chonky heat spreader. Shared images only reveal the IHS by itself, but it looks like the IOD and CCDs were both soldered to the lid. This potentially makes it easier to pop open the processor's bonnet, but it's unclear how much damage was actually caused in the process.
Zen 4 hasn't officially released, so Techpowerup hasn't revealed who actually dismantled the upcoming CPU. AMD CEO Dr. Lisa Su confirmed that the processor is scheduled to arrive later this year at Computex while stating that we'd hear more in the coming months.
Zen 4 CPUs - everything we know
,
RDNA 3 GPUs - everything we know
,
Best gaming CPU
---
PCGamesN Wednesday, June 8, 2022 10:44 AM
Fallout 4 mods are invaluable. Take power armour, for example. It's heavy, clunky and it sounds great, but it has one problem – it's not stylish, not like the armour from Halo. And what's the most stylish armour from Halo you may ask, because it's 3AM and you can't get to sleep and these are the kinds of questions that start going through your mind.
Well for us, it's the one from ODST, the Halo 3 spin-off from 2009, which you can also play as part of The Master Chief Collection. If only you could dress like that in Fallout 4…
Well thanks to an enterprising group over at NexusMods, that highly specific but also very cool dream is now a reality. "ODST Battle Armour" allows you to customise your Fallout character based on any one of the Orbital Drop Shock Troopers, or "Helljumpers", from Bungie's classic shooter. There are three different armour suits; four helmets; different skins, visors and glow colour; a HUD overlay; and you can even write your own nickname on the chestplate. Butch, Romeo, Mickey, Buck and Dare were the oiginal Drop Shock Troopers. We challenge you to come up with something equally tough and suave. Maybe a combination of the two – Rombuck.
Fallout 4 console commands
,
Fallout 4 mods
,
Buy Fallout 4
---
PCGamesN Wednesday, June 8, 2022 10:33 AM
The new Escape from Tarkov-like free game from the creators of Spec Ops: The Line is finally out on Steam, as The Cycle: Frontier pre-season has launched. While The Cycle: Frontier season one release date doesn't hit until late June, the FPS game is out now and progress carries over into the season start.
The Cycle launched on the Epic Games Store in early access all the way back in August 2019, and developer Yager has steadily worked on the full release since then - transforming it into the PvPvE multiplayer game The Cycle: Frontier. Well, it's finally out, albeit as a "pre-season" release two weeks before the full season one launch.
The Cycle: Frontier is essentially a space game version of Escape from Tarkov, set in "a dynamic sci-fi world featuring persistent maps and seamless matchmaking" according to the press release. The pre-season allows players to give the game a try and level up a bit before the full season one starts, a bit like a beta, except Yager says that there will be "no wipe" so players can keep their progress.
---
PCGamesN Wednesday, June 8, 2022 10:24 AM
When it comes to putting together a Ni no Kuni: Cross Worlds tier list, we have focused not just on the character, but which companion you should choose, too. It's a mysterious world of adventure and having the right power and strength to lead the way is very important.
Ni no Kuni: Cross Worlds is a meaty MMORPG and due to the size of the game, you want to concentrate on bolstering one class, which makes your choice a big one. Then, of course, there's the familiar system which gives you a companion to support you along the way. Here's who we suggest for the best class and familiar picks to ensure your adventure is thrilling, your battles are intense, and your wins are sensational.
Before we get into the Ni no Kuni: Cross Worlds tier list, we have a handy guide to the system requirements for PC to make sure you've got everything you need to jump into this free-to-play game.
Ni No Kuni Cross Worlds system requirements
,
Ni No Kuni 2 has a 48-year-old character to help older players connect with the story
,
5 ways to take back your crown in Ni no Kuni 2: Revenant Kingdom
---
PCGamesN Wednesday, June 8, 2022 10:09 AM
Want to know where you can find the Fortnite Baller? As part of the Fortnite Chapter 3 Season 3 update for the long-running battle royale game, the island has transformed from a warzone to a massive blowout party, with DJ sets and magical trees that spread Fortnite reality seeds.
The islanders built one of this season's new named areas on top of the ruins of Command Cavern, the former headquarters of the Imagined Order. Now known as Rave Cave, this area hosts a music festival, complete with a rollercoaster that you can ride thanks to the return of the Fortnite Baller. This is essentially a zorb ball with a plunger that you can use to swing across the map, similar to the web-slingers from the beginning of Chapter 3.
The only real difference between this vehicle and the previous version of the Baller is that there is now a battery meter, and you stop moving when this runs out. Using the plunger to latch onto objects and pressing space to give yourself a boost both deplete the meter faster, so keep an eye on how much power you have left as you swing across the map.
Fortnite V-Bucks
,
Fortnite Skins
,
Fortnite Creative Codes
---
Rock Paper Shotgun Latest Articles Feed Wednesday, June 8, 2022 5:52 PM
Diablo Immortal is being pilloried by players for the price of its microtransactions, and for how closely tied your progress is to spending real money. One player on the game's Reddit page has suggested that it would cost between $50k-$80k (around £39k-£64k) to fully max out a character in the free-to-play action RPG. Meanwhile, the game's director has been responding to feedback on Twitter in an attempt to address those "not liking a game based on misinformation surrounding it."
---
Rock Paper Shotgun Latest Articles Feed Wednesday, June 8, 2022 5:41 PM
One of my favourite gaming keyboards is discounted at Amazon UK today. The Logitech G915 Lightspeed TKL is an ultra-slim, low profile mechanical keyboard that feels like the best laptop keyboard you've ever used. Lightspeed means Logitech's reliable 2.4GHz wireless, while 'TKL' stands for tenkeyless, a compact design that ditches the numpad for superior ergonomics and longer battery life.
Altogether, it's a beautifully-designed mechanical keyboard, with a high price point being the only strike against it - and despite that, the full-size G915 has been our 'best wireless keyboard' recommendation for three years running. Today though, the G915 Lightspeed TKL is down to £109 after a £90 discount, making it an excellent time to upgrade your setup with a swanky new keyboard.
---
Rock Paper Shotgun Latest Articles Feed Wednesday, June 8, 2022 5:22 PM
Logitech make some of the best gaming kit in the business, and right now their G Pro X wired gaming headset is going cheap on Amazon. It debuted at £110 but now costs £57, nearly half-off its UK RRP. This headset distinguishes itself with a comfortable design, good neutral sound and a choice of leatherette or velour ear pads - with the latter being a godsend for spectacle-wearers like myself.
---
Rock Paper Shotgun Latest Articles Feed Wednesday, June 8, 2022 4:58 PM
Owning Halo Infinite is like having a subscription to a magazine where each issue has part of a model stuck to the front. The first issue brought the game's multiplayer modes, the second issue brought its singleplayer campaign, the third issue finally fixed its Big Team Battle mode, and the fourth issue - by which time you've possibly lost interest - will bring online co-op for its campaign.
If you're one of those still reading this metaphorical magazine, you can get beta access to the co-op mode this July if you sign up to Halo Insider.
---
Rock Paper Shotgun Latest Articles Feed Wednesday, June 8, 2022 4:54 PM
Last time, you decided that controlled critical hits are better than random critical hits. It was a mistake to compare similar things, but we tried, and I did get to make some very expensive graphics. Then a load of things happened and disrupted this process for several weeks, and... I return partially inspired by all that plan-breaking mess. Tell me, what's better: friendships, or interrupting conversations?
---
Rock Paper Shotgun Latest Articles Feed Wednesday, June 8, 2022 4:37 PM
Call Of Duty: Warzone 2.0 is coming later this year, but progress and inventories won't carry across from the existing Warzone. Instead, it'll be a fresh start and will run concurrently alongside the existing game. Infinity Ward offered a few details of the new game as part of their reveal of Modern Warfare 2 earlier this evening.
---
Rock Paper Shotgun Latest Articles Feed Wednesday, June 8, 2022 4:05 PM
In a more traditional manner than plastering faces on the decks of boats, Infinity Ward have released the first proper trailer for their remkae of Modern Warfare 2. It'll launch on October 28th - and unlike recent Call Of Duty games, it'll be coming to Steam.
---
Rock Paper Shotgun Latest Articles Feed Wednesday, June 8, 2022 12:38 PM
Is there a name for the subgenre of games divided into little levels where you try, die to a seemingly impossible challenge, instantly retry with a button press, die, then retry and die over and over until you nail it and feel like an absolute champion? Disc Room is one of those games, and it's a good one. First released in 2020, it hit Game Pass this week, inviting more folks to dodge through a giant alien spaceship filled with buzzsaws. I certainly recommend having a go and discovering what your insides look like.
---
Rock Paper Shotgun Latest Articles Feed Wednesday, June 8, 2022 12:00 PM
When I look outside my window, I often see our two cats scrabbling up our back wall as they hop over the fence to visit the neighbour's garden. Up and down they go, covering distances seemingly impossible for their tiny, wiry frames, yet without coming to any harm whatsoever. It's an instinct the team at BlueTwelve Studio know all too well, having modelled their unnamed cat protagonist in their debut adventure game Stray after a couple of their own feline companions - and colleagues, it turns out.
"About 80% of the team are cat owners, or are being owned by a cat depending on how you see it," says producer Swann Martin-Raget. "We actually have two cats that are joining us almost everyday at the office and are working with us. The main character is based on one of the director's cats called Murtaugh. He's not an exact copy, but he's the main reference. We also have Oscar, who is a Sphynx, a furless cat, so he's a very good reference for animation because we can clearly see all the movements. We also have a lot of strays that we've adopted, but yeah, we definitely are huge cat lovers and these animals are fascinating to us."
---
Rock Paper Shotgun Latest Articles Feed Wednesday, June 8, 2022 11:16 AM
There's rumblings that Hideo Kojima and his studio Kojima Productions are developing a new horror game featuring actor Margaret Qualley, who portrayed Mama in Kojima's postie simulator Death Stranding. A site called Try Hard Guides say they've allegedly received early footage of the game, which is called Overdose. Details are very thin on the ground otherwise, but hey, Koj has been teasing a new horror game for months now, so maybe we'll see something emerge from the mists during one of this week's notE3 streams.
---
Twinfinite Wednesday, June 8, 2022 4:41 PM
Frontier Foundry and KeokeN Interactive announced a launch date for Deliver Us Mars and released a gameplay trailer.
---
Twinfinite Wednesday, June 8, 2022 4:25 PM
Earlier today on the official Halo Twitter account, it was revealed that there will be a flight for the co-op mode in Halo Infinite this Summer. Players of the game who have signed up for the Halo Insiders program will get first access to the co-op "flight" when it launches at a currently unannounced date in July.
---
Twinfinite Wednesday, June 8, 2022 4:10 PM
Today's issue of Weekly Famitsu included a Japanese release date & more about The Legend of Heroes: Kuro no Kiseki II – Crimson Sin.
---
Twinfinite Wednesday, June 8, 2022 3:54 PM
Minecraft's Wild Update releases new Boat with a Chest.
---
Twinfinite Wednesday, June 8, 2022 3:00 PM
The latest Valorant weapon skin bundle has been revealed!
---
Twinfinite Wednesday, June 8, 2022 2:39 PM
These are all of the Call of Duty games in order.
---
Twinfinite Wednesday, June 8, 2022 2:38 PM
Who Was Roken's Jedi Wife in Obi-Wan Kenobi?
---
Twinfinite Wednesday, June 8, 2022 2:18 PM
The first trailer for Call of Duty: Modern Warfare II finally released earlier today and featured a tease of the upcoming story.
---
Twinfinite Wednesday, June 8, 2022 2:10 PM
Following the actual slot machine announced in May, looks like Persona 5 will also cover quasi-gambling with a Pachislot machine.
---
Twinfinite Wednesday, June 8, 2022 1:45 PM
Microsoft had an announcement to share that will likely please Minecraft players on PC, the Bedrock & Java editions will be now sold together.
---
Twinfinite Wednesday, June 8, 2022 1:41 PM
Griefing in Fortnite is not cool!
---
Twinfinite Wednesday, June 8, 2022 1:11 PM
Get preloaded so you can start your scarefest at the strike of midnight!
---
Twinfinite Wednesday, June 8, 2022 11:52 AM
Straight outta Bespin.
---
Twinfinite Wednesday, June 8, 2022 11:50 AM
Bandai Namco released another character trailer of its upcoming fighting game JoJo's Bizarre Adventure: All Star Battle R.
---
Twinfinite Wednesday, June 8, 2022 11:35 AM
Motorbikes are certainly the right move, I'd love getting sniped from the back of one.
---
Twinfinite Wednesday, June 8, 2022 10:54 AM
Want to see what Pokemon look like from the inside? Then check out this crazy Anatomical breakdown that a biologist has just done.
---
Twinfinite Wednesday, June 8, 2022 10:54 AM
Anchorage Ted Stevens International Airport (PANC) is a relevant cargo and passenger hub; Microsoft Flight Simulator now has a good rendition.
---
Twinfinite Wednesday, June 8, 2022 10:51 AM
Here's how to find an Ancient City in Minecraft's Deep Dark Biome.
---
Twinfinite Wednesday, June 8, 2022 10:44 AM
Pillager Outposts are dangerous structures, but they're useful for a number of different things. Here's how to find one in Minecraft.
---
Twinfinite Wednesday, June 8, 2022 10:42 AM
Nintendo revealed a new trailer of their upcoming Musou-like action JRPG Fire Emblem Warriors: Three Hopes, and released a playable demo.
---
Siliconera Wednesday, June 8, 2022 3:00 PM
The Stubbins line of plush are no stranger to officially licensed Capcom products. A Mega Man appeared in the past, as did a Monster Hunter World Palico. So it makes sense that Monster Hunter Rise Stubbins would also appear, with both the Palamute and Palico getting their moment. Both entries in the Stubbins Deluxe line and Smoosh Stubbins are appearing as Monster Hunter Rise Sunbreak is about to debut. While all capture the right look, it feels like each sort of plush has its own niche to fill.
With the Stubbins Deluxe Monster Hunter Rise Deluxe plush, it is definitely about the details. These plush toys are soft, but it is more about having some give to them and being more silky and smooth than fuzzy. Sure, you could cuddle them. But they really feel more like display pieces.
Which isn't a bad thing. They're definitely designed with accuracy in mind. Both the Palamute and Palico involve many layers of fabric, all of them nailing the details from the game. Each one is dressed in the Kamura Armor from Monster Hunter Rise. Their eyes, noses, and mouths are embroidered. The fabric has armor accents printed onto them. The Palico's hood has an additional piece of fabric in place for the "headband." The bell at the clasp is its own fabric part. There are red tassel accents on both the Palico and Palamute. While the Palico's "bracers" and "boots" are details printed on the fabric itself, the Palamute's are separate pieces of fabric stitched into place. Also, both have weighted "bean" bottoms, to ensure they stay sitting up on a shelf or couch.
To compare, here's how the Stubbins Deluxe Palamute looks compared to the official concept art for the character.
[gallery ids="929024,929025,929026" link="file"]
And here's how the Stubbins Deluxe Palico plush looks next to the concept art from the game.
[gallery ids="929028,929027,929029" link="file"]
As for the Smoosh Stubbins Monster Hunter Rise plush, they're much more functional. Have you heard of those Squishmallow stuffed animals? These are similar to those, albeit more complex. The concept here is that you have a toy designed more for hugging or cuddling. Yes, there's potential for displaying them too. They resemble the classic Palico designs. But they lend themselves more to regular use.
I was able to check out the two different sizes of the Monster Hunter Rise Smoosh Stubbins Palico plush toys. One was a 10" Classic Palico, and the other was the 18" Chocolate Palico. Each one is made of a velvety fabric that's much softer than the Stubbins Deluxe toys. They also have more filling to them. The result is something that feels more like a velvety pillow. In fact, I did tend to use the Chocolate Palico as a pillow on my couch, due to the amount of stuffing inside and the size. The smaller Classic Palico is more of easily huggable design. But in both cases, these seem like items you'd have displayed on a bed or couch and use, rather than on a shelf.
[gallery columns="2" ids="929032,929031" link="file"]
As you'd expect from a brand and its offshoot, it feels like the Monster Hunter Rise Stubbins Deluxe and Smoosh Stubbins plush are designed for purposes. The Stubbins Deluxe are very well made and quite intricate. They capture all of the details of the characters' designs and armor. Each one is also created in such a way that you can put them out somewhere, know they'll stay in the right position, and would be immediately recognizable. With the Smoosh Stubbins, well, they're essentially pillow pets. They definitely have the right style. You'll know the Classic and Chocolate Palicos are Palicos at a glance. But they're also more about being cozy. They cover two ends of a spectrum, and I appreciate that.
The Monster Hunter Rise Stubbins Deluxe Palamute and Palico and Smoosh Stubbins Palico plush toys are available at places like Amazon and IGN Store. The retail price for the Stubbins Deluxe line is $24.99. The 10" Classic Palico Smoosh Stubbins are $19.99, while the 18" ones are $29.99. Monster Hunter Rise is out on the Nintendo Switch and PC now, with the Sunbreak expansion arriving on June 30, 2022.
The post Monster Hunter Rise Stubbins Plush Cover Both Form and Function appeared first on Siliconera.
---
Siliconera Wednesday, June 8, 2022 2:00 PM
Square Enix will re-release a series of Final Fantasy XIV music boxes due to the popularity of the items. A total of two music boxes are available to pre-order through the Square Enix e-STORE. The music boxes will feature the tracks "Torn from the Heavens" and "Night in the Brume". Each music box will cost 1,650 yen (or approximately $12) and will ship on August 13, 2022.
The music boxes feature the orchestral rendition of both pieces of music. The music boxes will be made out of acrylic and feature clear cases, which allows for consumers to look at the parts of the box. The "Night in the Brume" music box will feature silver parts, where the "Torn from the Heavens" music box will feature gold parts.
You can take a look at both music boxes below.
[gallery columns="2" ids="929558,929557" link="file"]
Final Fantasy XIV isn't the only mainline entry in the series to receive music boxes. Square Enix announced production of music boxes for the first six entries in the Final Fantasy series in December 2021. In May 2022, Square Enix revealed a total of three Final Fantasy XI music boxes will release in 2023.
Final Fantasy XIV is available for PlayStation 4, PlayStation 5, and PC. The Final Fantasy XIV music box re-releases will ship on August 13, 2022.
The post Final Fantasy XIV Music Boxes Will Be Re-Released appeared first on Siliconera.
---
Siliconera Wednesday, June 8, 2022 1:30 PM
We now know the Miss Kobayashi's Dragon Maid: Burst Forth!! Choro-gon Breath Switch and PS4 game release date. Aksys said people will see it outside of Japan on August 25, 2022. It is going to be available digitally and physically. There will also be a first-run bonus for people who get a retail copy.
Should people get a physical copy, they will also get a Weiss Schwartz trading card. This will feature Tohru, Kanna, Elma, Kobayashi, and Lucoa on it. The card will be entirely in Japanese and can be used with the game. There's also already art for it available.

For those unfamiliar, the Miss Kobayashi's Dragon Maid game is a shoot'em up starring the dragons from the series. The computer at Kobayashi's coworker Takiya's house is essentially cursed. When the group goes to investigate, they're pulled inside. This means characters like Tohru, Elma, and Kanna need to fight back in stages to survive and escape. You'll also earn Memorial Pieces with memories from happier events with the characters as you do.
The Miss Kobayashi's Dragon Maid: Burst Forth!! Choro-gon Breath release date for North America is August 25, 2022. It will be available on the Nintendo Switch and PlayStation 4. The game is immediately available in Japan.
The post Miss Kobayashi's Dragon Maid Game English Release Date Set appeared first on Siliconera.
---
Siliconera Wednesday, June 8, 2022 1:00 PM
People have another opportunity to get their hands on the Final Fantasy XIV Meteor Survivor ring. Square Enix reprinted this piece of jewelry, which features several motifs associated with the Warrior of Light protagonist. It is available to purchase for 29,700 yen (or roughly $221) through the Square Enix e-STORE. However, only one ring size is available to purchase. That is #15.
The Final Fantasy XIV Meteor Survivor ring was made with Director and Producer Naoki Yoshida's supervision. This is the second piece of jewelry made with Yoshida overseeing its production. It is made out of silver and has a black stone in the center. The top of the ring features the "Meteor" motif, commonly associated with A Realm Reborn. The symbol is also used for main scenario quest indicators
The side of the ring features details associated with several Job Classes in Final Fantasy XIV. These include a sword and a shield, most commonly associated with the Paladin, and a crooked staff.
You can take a look at the Meteor Survivor ring below.
[gallery columns="4" ids="929549,929548,929547,929546" link="file"]
Other pieces of Final Fantasy XIV merchandise Square Enix released include acrylic magnets, stickers, and even themed hoodies. Square Enix has also made items available through the Eorzea Cafe available to purchase through the e-STORE.
Final Fantasy XIV is available for PlayStation 4, PlayStation 5, and PC.
The post Final Fantasy XIV Meteor Survivor Ring Reprint Available appeared first on Siliconera.
---
Siliconera Wednesday, June 8, 2022 12:30 PM
Atlus shared new information concerning Soul Hackers 2 digital versions and DLC. A total of four digital editions will be available to purchase at varying price points. Each one will come with a select amount of content. As it stands, a total of three pieces of DLC have been announced, with Atlus planning to release more in the future.
The most expensive digital version of the game is the Soul Hackers 2 Anniversary Edition. It will cost 15,739 yen (or roughly $117) and include a digital version of the 25th anniversary album, the 25th anniversary book, the Mary-style maid outfit, and the Ai-ho DLC. Pre-orders for the Anniversary Edition will open in Japan on June 9, 2022.
Three versions will release through Steam. Pre-orders will open on June 10, 2022 and include the Persona 5 costume and BGM set. This includes a standard version, a Digital Deluxe edition, and a Digital Premium edition. The standard version will cost 9,878 (or $73). The Digital Deluxe edition will cost 11,550 yen (roughly $86) and will come with the Additional Scenario: Lost Numbers and All-in-One Additional Money, Incense and EXP set. The Digital Premium edition, which costs 14,630 yen (or $109) will come with everything included in the Digital Deluxe edition, but will also have the All-in-One Additional Costumes and BGM set, the All-in-One Additional Demons set, and the Mary-style maid outfit and Ai-ho DLC.
Concerning DLC, Atlus will release content that will add background music from other Atlus titles in Soul Hackers 2. Additional Soul Hackers 2 DLC will allow players to unlock and summon powerful demons like Mara and Masakado. Atlus also has plans to release DLC that will make it easier for players to obtain money and EXP in-game.
Soul Hackers 2 releases for PlayStation 4, PlayStation 5, Xbox One, Xbox Series X, and PC on August 25, 2022, in Japan, and globally on August 26, 2022.
The post Soul Hackers 2 DLC and Digital Editions Announced appeared first on Siliconera.
---
Siliconera Wednesday, June 8, 2022 12:00 PM
Robert E.O. Speedwagon stars in the latest JoJo's Bizarre Adventure: All-Star Battle R character trailer. He's a character who primarily appeared as Jonathan Joestar's ally in Phantom Blood. An older version of him showed up in Battle Tendency, the series' second part. He's also the namesake of the Speedwagon Foundation that appears throughout the series.
While many people in the JoJo's Bizarre Adventure series are Stand-users, Robert E.O. Speedwagon is not. Instead, his allies like Kempo Fighter and Tattoo show up to assist him in battle. He also uses his hammer and bladed hat to attack.
This one will really put the feather in your cap(or should we say tophat)!

Robert E. O. Speedwagon is joining the fight in JoJo's Bizarre Adventure: All-Star Battle R pic.twitter.com/nh1hLPftmf

— JoJo's Bizarre Adventure: All-Star Battle R (@jojo_games) June 8, 2022
In case you missed them, here are the past JoJo's Bizarre Adventure: All-Star Battle R character trailers.
JoJo's Bizarre Adventure: All-Star Battle R will come to the Nintendo Switch, PlayStation 4, PlayStation 5, Xbox One, Xbox Series X, and PC on September 2, 2022. People will also eventually be able to try it on the PS4 and PS5 via a demo.
The post Robert E. O. Speedwagon JoJo's Bizarre Adventure: All-Star Battle R Video Shown appeared first on Siliconera.
---
Siliconera Wednesday, June 8, 2022 11:30 AM
The Legend of Heroes: Kuro no Kiseki II Crimson Sin will release on September 29, 2022 in Japan. Dengeki will hold a livestream through its official YouTube channel that will feature the latest information about the game. The livestream will begin at 11 p.m. JST/7 a.m. PT/10 a.m. ET/4 p.m. CET on June 9, 2022. [Thanks, ryokutya2089 and Dengeki!]
Alongside the announcement of the livestream, more information about The Legend of Heroes: Kuro no Kiseki II Crimson Sin appeared. Specifically, details concerned the story. The narrative will progress through a chapter-based system, with two chapters happening simultaneously. Players can pick whichever chapter they would like to play through. Van, the protagonist, and his companions will act separately in each part.
The game will also feature a variety of special missions. These will include stealth-based missions and ones that will take place from the perspective of a third-person shooter. The third-person shooter missions will have quick command inputs.
Announced in December 2021, The Legend of Heroes: Kuro no Kiseki II Crimson Sin will see the return of Van Arkride as its protagonist. Like previous entries in the series, it will feature the Law, Grey, and Chaos alignment system.
The Legend of Heroes: Kuro no Kiseki II Crimson Sin will release for the PS4 and PS5 on September 29, 2022 in Japan. There is no word of a potential Western release.
The post Kuro no Kiseki II Crimson Sin to Release in September appeared first on Siliconera.
---
Siliconera Wednesday, June 8, 2022 11:00 AM
In Honkai: Star Rail, the Herta Space Station is home to Herta's collection of Curios. These are items that, along with the Stellaron that ends up in the player character's body, tend to be important and valuable. While the beta doesn't involve actually acquiring any, HoYoVerse shared a few images going over some items in Herta's collection.
Here are four Curios Herta collected in Honkai: Star Rail. While people might not get to use or see them, there is an early quest in-game that involves assisting staff at the station who handle them. The four items shown are the Crackup Conch, Rating Pistol, Scrap Brazing Rod, and Unbearable Weight.
[gallery columns="4" ids="929528,929525,929529,929521" link="file"]
As mentioned earlier, people will be able to see and learn more about Honkai: Star Rail during Summer Game Fest 2022. The official Twitter account for the event confirmed the game's appearance. That showcase will be held at 11 a.m. PT/2 p.m. ET/6 p.m. GMT on June 9, 2022. However, it is unknown when exactly the game will show up at the event or if a launch date could be revealed.
Honkai: Star Rail is in development for PCs and mobile devices. A second closed beta kicked off in May 2022. You can read Siliconera's impressions of it.
The post Honkai: Star Rail Herta's Curios Shown Ahead of Summer Game Fest appeared first on Siliconera.
---
Siliconera Wednesday, June 8, 2022 10:15 AM
Nintendo revealed a double dose of Fire Emblem information today. Not only is a Fire Emblem Warriors: Three Hopes demo coming out on June 8, 2022, but there's a new trailer starring the Ashen Wolves.
The Fire Emblem Warriors: Three Hopes trial will give people a chance to experience the start of the game. This means they'll create their avatar, meet characters, and go through some early battles. You can save your progress. That can carry over to the full game.
As for the Fire Emblem Warriors: Three Hopes Ashen Wolves reveal, it goes through characters more quickly than the past trailers looking at different houses. People only get a brief look at Yuri, Balthus, Constance, and Hapi in-game.
The Ashen Wolves make their way into #FireEmblem Warriors: Three Hopes!

Download the free demo for Fire Emblem Warriors: Three Hopes, available now on #NintendoSwitch #eShop. Your progress carries over to the full game, once purchased, releasing on 6/24.https://t.co/aXXwhTwuMF pic.twitter.com/TU5UPOhMX7

— Nintendo of America (@NintendoAmerica) June 8, 2022
In case you missed them, trailers appeared for the Black Eagles, Blue Lions, and Golden Deer characters.
The Fire Emblem Warriors: Three Hopes demo is out on June 8, 2022. The full game will come to the Nintendo Switch on June 24, 2022.
The post Fire Emblem Warriors: Three Hopes Demo Debuts, Ashen Wolves Shown appeared first on Siliconera.
---
PC Invasion - FeedDDD Wednesday, June 8, 2022 4:30 PM
If you ever wanted to play an open-world survival game that takes place in a fantasy setting, you may want to keep tabs on Frozen Flame. Developed by Dreamside Interactive and published by Ravenage Publishing, Frozen Flame sees players exploring a beautiful yet hostile world filled with mythical dragons. Frozen Flame drops onto Steam Early Access this fall, so those who find the premise interesting can soon give it a whirl. But if you want to learn more about the game before doing so, a gameplay trailer will air during the PC Gaming Show on June 12 at 3:30 PM ET. According to a press release, Frozen Flame utilizes the Unreal Engine to provide a procedurally generated fantasy world. This mysterious realm "now beckons for souls capable of harnessing the power of the dragons' magic" due to some sort of curse. Players will have to gain power and recruit allies to breach the Ice Citadel, a dangerous location that houses the Faceless and infects the world with rot. ...
---
PC Invasion - FeedDDD Wednesday, June 8, 2022 2:45 PM
A new report suggests that a Minecraft real time strategy game is in development. Giant Bomb co-founder Jeff Gerstmann first initiated the rumor. Gerstmann made the comments on his Twitch channel during a recent live stream. On the stream, Gerstmann stated "There's a new Minecraft game in development. I don't know if this is something that will get announced at the Microsoft event but there is a Minecraft spin-off in the works." It is worth noting that if this is true, this game wouldn't be the first Minecraft spin-off. Since Microsoft has taken over Mojang, it has worked on multiple games using the license such as Story Mode, Earth, and Dungeons. Gerstmann continued on to describe this spin-off as an "RTS of sorts," where you control units from a third-person perspective. Interestingly, despite the game looking unfinished, Gerstmann noted that it looked "far enough along" and that he wouldn't be surprised if Microsoft ...
---
PC Invasion - FeedDDD Wednesday, June 8, 2022 2:00 PM
As promised, Activision and Infinity Ward have unleashed the Call of Duty: Modern Warfare 2 worldwide reveal trailer. There's not much gameplay to be had, but does reintroduce us to Task Force 141. The trailer splices in snippets of cutscenes, with some potential gameplay, all to the tune of a remix of Metallica's "Wherever I May Roam." It's about as "summer blockbuster" as you can get, with explosions and falling helicopters to seal the deal. Task Force 141 returns in Modern Warfare 2. Led by Captain Price, the team also includes John "Soap" McTavish, Simon "Ghost" Riley (who's pretty much the face of the game), and newcomer Colonel Alejandro Vargas. You get to see all of them in the worldwide reveal trailer, which reiterates the release date of Modern Warfare 2 for October 28. There are some rare glimpses of gameplay, but don't expect anything too surprising. One unfortunate enemy soldier is pulled f...
---
PC Invasion - FeedDDD Wednesday, June 8, 2022 1:00 PM
A new smithing method has been added to Old School RuneScape. Today's update introduces the Giants' Foundry to OSRS, bringing with it a new Smithing minigame and a new quest. Not including smaller updates like lovakite ore and crystal gear, this is the first major piece of content added to the Smithing skill since OSRS' launch in 2013. The Giants' Foundry is a minigame where players have to create swords customized to fit their client's request. They may ask for a arrow or spiked sword or one made from a certain metal. After forging the sword you'll then have to refine it using a variety of provided tools. The refinement process is made up of a few different stages. First, you cool the sword enough to hammer it, and then cool it further to work it with the grindstone. You repeat these steps until near completion when you have to use the polishing wheel to add the final touches. Afterward, hand the finished sword to Kovac to receive your reward...
---
PC Invasion - FeedDDD Wednesday, June 8, 2022 12:30 PM
Sonic Frontiers' marketing has turned out quite bizarre so far, and yesterday served as no exception. Not only did Sega host a Sonic Central stream that revealed a small snippet of new Sonic Frontiers gameplay and other bits of Sonic news, but IGN also published a hands-on preview for the game that occurred at the exact same time. Most fans likely tuned in to the Sonic Central event first, which showed off a new boss fight that. The battle was undeniably dynamic and cool, but the clip did not address the core concerns that people have with Sonic Frontiers. Interestingly, though, the IGN preview ended up sharing much more substantial information, ranging from a skill tree reveal and combat details, that gave fans a bit more hope for the game. At least so far. In this new video, paired with a written preview, IGN Editorial Producer Mitchell Saltzman briefly explained the game's premise. Frontiers sees Sonic, alongside Tails and Amy, getting transported to a mysterious islan...
---
Tabletop Gaming News Wednesday, June 8, 2022 5:00 PM
---
Tabletop Gaming News Wednesday, June 8, 2022 4:00 PM
---
Tabletop Gaming News Wednesday, June 8, 2022 3:00 PM
---
Tabletop Gaming News Wednesday, June 8, 2022 2:00 PM
---
Tabletop Gaming News Wednesday, June 8, 2022 1:00 PM
---
Tabletop Gaming News Wednesday, June 8, 2022 12:00 PM
---
Tabletop Gaming News Wednesday, June 8, 2022 11:00 AM
---
Player Assist | Game Guides & Walkthroughs Wednesday, June 8, 2022 5:00 PM
The Fire Giant is one of the most iconic bosses in not just Elden Ring, but in all FromSoftware games because of his stature. The Fire Giant is, of course, the biggest boss in the game, and naturally, he has an overwhelming health pool that can take countless attempts to get through. Because of this, […]
---
Player Assist | Game Guides & Walkthroughs Wednesday, June 8, 2022 3:00 PM
Elden Ring is a game full of many 'gank' type bosses. These bosses are accompanied by other enemies to help teach the player to prioritize during the boss fight. One such battle you will face is the Demi-Human Queen Maggie. This boss will use her Demi-Human minions, Glintstone Sorcerers, and spells to try and defeat […]
---
Player Assist | Game Guides & Walkthroughs Wednesday, June 8, 2022 2:00 PM
Pokemon Legends: Arceus is set in olden times in the Pokemon world when it was rare to find harmony between people and Pokemon. Set in the Hisui region, modern-day Sinnoh, you will join the Galaxy Expedition Team (Galaxy Team for short) as a member of the Survey Corps stationed in Jubilife Village. You will be […]
---
Player Assist | Game Guides & Walkthroughs Wednesday, June 8, 2022 1:00 PM
Here you are at the end. Only three bosses stand between you and your completion of Elden Ring. One of those bosses is no slouch and will make sure you earn your title of Elden Lord. I'm of course talking about Godfrey, the First Elden Lord. Relentless and merciless, Godfrey, the First Elden Lord is […]
---
Player Assist | Game Guides & Walkthroughs Wednesday, June 8, 2022 12:00 PM
One-person stalling and defending machines. Here's how to play Sentinel Agents in VALORANT. Beginners to any game will tend to pick up a character that requires the least amount of APM or actions per minute. Generally, these characters play a more supportive rather than active role in-game, and in VALORANT, these Agents are usually the […]
---
Player Assist | Game Guides & Walkthroughs Wednesday, June 8, 2022 11:00 AM
In the Lands Between, there are gateways to other dimensions distributed around the country. When you go through these portals, you are transported to an area that looks similar to where you entered from, but with a few differences. Around you is a circle of white fog that is impassable, and the environment seems a […]
---
Gaming Instincts – Next-Generation of Video Game Journalism Wednesday, June 8, 2022 2:55 PM
---
Gaming Instincts – Next-Generation of Video Game Journalism Wednesday, June 8, 2022 1:37 PM
---
Gaming Instincts – Next-Generation of Video Game Journalism Wednesday, June 8, 2022 1:19 PM
---
Gaming Instincts – Next-Generation of Video Game Journalism Wednesday, June 8, 2022 12:56 PM
---
Gaming Instincts – Next-Generation of Video Game Journalism Wednesday, June 8, 2022 12:39 PM
---
Level Up Wednesday, June 8, 2022 11:17 AM
<p><img src="https://www.gameinformer.com/sites/default/files/styles/body_default/public/2022/06/08/42454953/dying_light_header.jpg" width="800" height="450" alt="Dying Light Definitive Edition Release Date" typeof="foaf:Image" class="image-style-body-default" /></p> &lt;p&gt;Techland released…
---
Level Up Wednesday, June 8, 2022 11:00 AM
<p><img src="https://www.gameinformer.com/sites/default/files/styles/body_default/public/2022/06/07/a6e819a2/protodroid_delta_header.jpg" width="800" height="448" alt="Protodroid Delta 3D Action Platformer" typeof="foaf:Image" class="image-style-body-default" /></p> &lt;p&gt;Black Game Developer…
---
Level Up Wednesday, June 8, 2022 10:33 AM
<p><img src="https://www.gameinformer.com/sites/default/files/styles/body_default/public/2022/06/08/cd6b2a9e/three_hopes_header_1.jpg" width="800" height="450" alt="Fire Emblem Warriors: Three Hopes Demo New Trailer" typeof="foaf:Image" class="image-style-body-default" /></p>…