---
Kotaku Tuesday, January 4, 2022 6:05 PM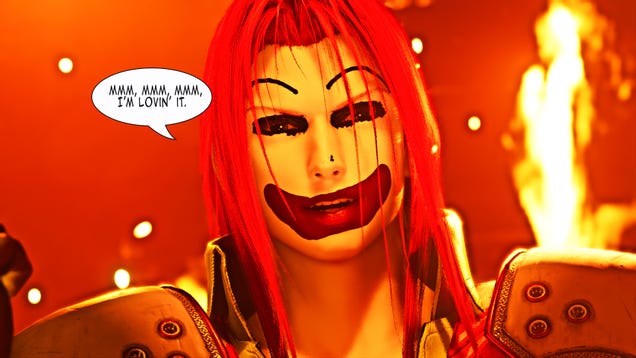 Literally what the fuck? It's been 2022 for less than a week and already the shit has begun. The mods for Final Fantasy VII Remake Intergrade started rolling in shortly after its troubled PC release last month, but I certainly did not expect someone to go full sicko and give Sephiroth the Ronald McDonald make-over.

---
Kotaku Tuesday, January 4, 2022 5:21 PM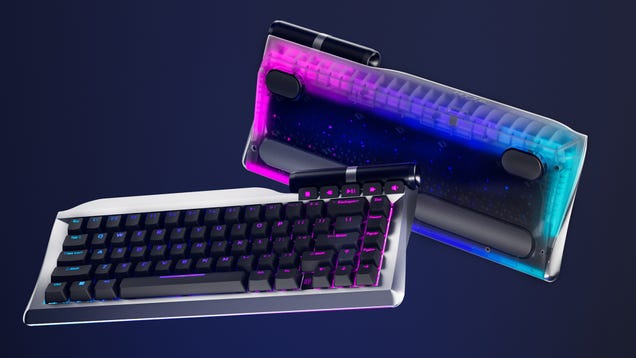 High-end enthusiast keyboards are marvels of engineering and design, with cases cut from bead-blasted aluminum, suspended gasket mounts, and convenient features like hot-swappable key switches. Gaming keyboards are all RGB lighting effects, sleek angles, shine-through keycaps, and eye-catching bells and whistles.…
---
Kotaku Tuesday, January 4, 2022 4:45 PM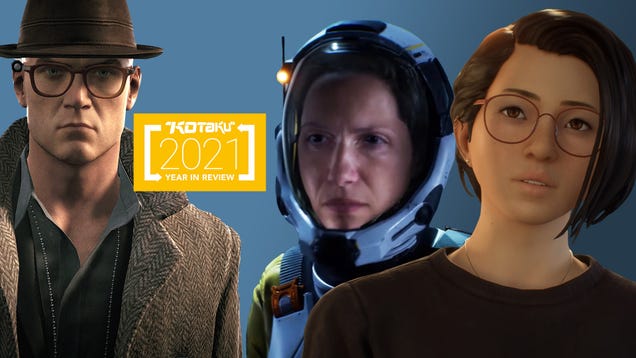 Here, as is our custom at Kotaku, are our collective picks for the 12 best games of the past year, shared in the early days of the new one. But before we get to the games, I want to say a few words about the list, and why we present it the way we do, unranked, in alphabetical order.

---
Kotaku Tuesday, January 4, 2022 2:55 PM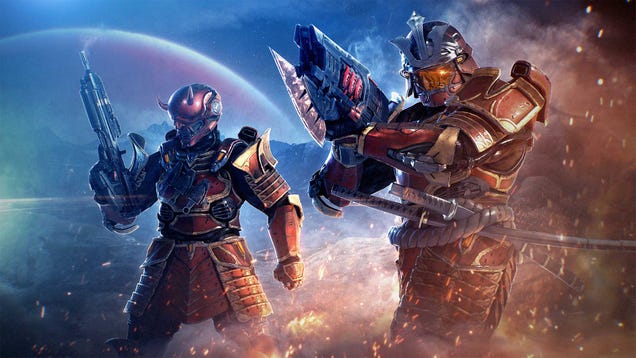 Halo Infinite's contentious "Fracture: Tenrai" event returns today with a makeover that should make everyone happy. Probably. Maybe? You can never tell with these things. Players who don't wanna trudge through big team battle-themed challenges to open Fracture-themed ones will be delighted, at least.
---
PCGamesN Tuesday, January 4, 2022 6:56 PM
After a number of layoffs at Raven Software, the studio best known for Call of Duty: Warzone, in December, some Activision Blizzard employees walked out in protest. The strike has continued, and members of the Raven QA department have sent a letter to Activision Blizzard leadership asking for a response to their demands.
"Monday January 3 is the start of the third work week in which employees are striking in solidarity with 12 members of QA whose contracts were terminated," the letter begins. "We have not had any communication from leadership about our singular demand: All members of the Raven QA department must be offered full time positions, including those who were let go.
"We have emphasized that our demonstration is done with the best interests of the studio (and all projects on which the studio works) in mind. The downsizing of the Raven QA department without input from anyone within the department is concerning to us and others throughout the company. In the interest of making positive change for Raven, we would like to reach out to leadership to discuss the current situation."
---
PCGamesN Tuesday, January 4, 2022 6:26 PM
Halo Infinite's battle pass and live event rollout have proved to be the source of the game's most notable criticisms since launch, and the developers at 343 have been making regular adjustments in response to that feedback. The Fracture: Tenrai event is back again, with a host of major changes aimed to make progression less frustrating.
The devs have pulled challenge swaps and XP grants out of the event pass after tier ten - in their place are 11 new cosmetics. As 343 explains in the blog post, "content that was originally slated to be featured as premium offerings in the store for the remaining weeks of this event has now been added to the core free event pass." The week one store items are still gone, however, and haven't been added to the pass.
The event is still designed to require you to play multiple weeks for full unlock progression, but you'll now be able to get ten tiers in a week instead of the previous seven. You'll also now more regularly see event challenges during event weeks, and there's now a higher weekly cap on them - ten, instead of seven.
Halo Infinite release date
,
Halo Infinite system requirements
,
Halo Infinite ranks
---
PCGamesN Tuesday, January 4, 2022 5:31 PM
Since the release of its massive Update 41, Early Access zombie game Project Zomboid has blown up into a genuine hit, almost a decade after it first launched. Its developers, The Indie Stone, aren't slowing down and resting on their undead laurels. In a new interview, the devs say they're hard at work with Project Zomboid's next major addition: human NPCs.
The Indie Stone's managing director and coder Chris Simpson spoke with NME about Update 41, as well as plans for the game going forward. The interview provides some fascinating insight into the development of the latest update, as well as the devs' feelings about having spent so long in Early Access. But Simpson also identifies NPCs as the studio's next major goal for Zomboid. It's a feature fans have been waiting for years to see in the game.
"We're planning on doing NPCs pretty much next," Simpson says. "Although there may be smaller builds in between, the next big thing that we're working toward and talking about in the new year is going to be NPCs."
---
PCGamesN Tuesday, January 4, 2022 5:03 PM
It's a new year, and you know what that means: it's time to think "oh, crap, AGDQ is this weekend!" Yes, Awesome Games Done Quick, the annual speedrunning marathon, returns to ring in the new year once again with another selection of extremely skillful players completing games very quickly.
AGDQ 2022 kicks off on Sunday, January 9 at 9am PST / 12pm EST / 5pm GMT with an any% featherless run of Nioh 2 on PlayStation 5 by AxelSanGo. Day one PC games include a 25 minute run of PCGamesN's GOTY, Deathloop, a very glitcher 12 minute run of Axiom Verge 2, and a 1:15:00 run of the excellent indie Death's Door.
The thing I'm most looking forward to seeing is Sekiro: Shadows Die Twice, which will be run by Mitchriz in just under three hours - blindfolded. That'll take place near the end of the event on Saturday, January 15, ahead of the finale, which will see dlimes13 taking on Metal Gear Solid with all bosses on extreme difficulty.
---
PCGamesN Tuesday, January 4, 2022 4:38 PM
The original ending to Mass Effect 3, which capped off the trilogy when the space game first launched in 2012, was a bit of a bummer - fans were upset that their choices felt meaningless in the final act, even after BioWare released its Final Cut. Modders have come to the rescue, however, and now there's a happy ending mod for the new Mass Effect: Legendary Edition.
Audemus' Happy Ending Mod, which you can find over on Nexus Mods, makes an array of changes to the story in Mass Effect: Legendary Edition by tweaking Codex entries, cutscenes, slides, and more. If you haven't played through the Mass Effect series yet and plan to, you might want to bail out here - there's no way to talk about this mod without getting into spoiler territory.
Now that we've given the future Shepards a chance to clear out, the major change made in AHEM is that Commander Shepard survives the final mission. After the Crucible fires on the Reapers, the current squad will discover Shepard, who will then attend the memorial service. Every possible romance option from both Mass Effect 2 and Mass Effect 3 will be there, and they'll all give Shepard a nice hug after the moment of silence.
---
PCGamesN Tuesday, January 4, 2022 3:15 PM
Following months of rumours and leaks, Senior VP of Nvidia's GeForce division, Jeff Fisher, finally revealed the GeForce RTX 3050 GPU during the company's CES 2022 special address. While the budget graphics card was the focal point for a large portion of the presentation, Fisher also shared the first official look at the "BFGPU" that is the RTX 3090 Ti.
The RTX 3050 is the first 50-class card to support ray tracing. This may sound rather pointless, given the kind of performance you might expect from a GPU of this calibre, but it also supports Nvidia DLSS. The AI upscaling technology should help boost fps and assist the budget card in handling ray traced graphics options at higher frame rates.
Sharing benchmarks from several games, all with ray tracing options enabled and other settings set to their highest values, the budget card looks quite capable. At 1080p, Nvidia claims the RTX 3050 is able to run games like Marvel's Guardians of the Galaxy and Call of Duty: Black Ops Cold War at 60fps+ with DLSS enabled. Naturally, these figures will be cherry picked, so it's worth waiting to see the real world performance later this month.
RTX 2070 Super review
,
RTX 2060 Super review
,
Best graphics card
---
PCGamesN Tuesday, January 4, 2022 3:06 PM
There's nothing quite like the freedom of going wireless, never to be tangled or snagged again, but you'll always have to think of that darned battery life. Unlike mice and their wireless charging mouse pads, it's just a matter of time before you'll inevitably need to return to your tether with a wireless gaming headset. Fortunately, HyperX has put up to 300 hours between you and that dreaded cable with the Cloud Alpha Wireless.
To put this in perspective, that's around 12.5 days on a single charge, letting you game for over a week before you'd need to juice it up again. What's more impressive is that this isn't using Bluetooth; it's entirely through HyperX's proprietary 2.4GHz dongle, meaning you'll get next to no tangible latency in your audio and lips are always synchronised.
HyperX claims that the Cloud Alpha Wireless is the "longest-lasting battery in a wireless gaming headset," and it might be right. The EPOS Sennheiser GSP 370 is one of our favourite pairs of cans to travel with, but even they only last 100 hours at a time.
HyperX Cloud Alpha review
,
Best Gaming Headset
,
Best Gaming Keyboard
---
PCGamesN Tuesday, January 4, 2022 2:42 PM
CES 2022 is upon us, and technology companies from around the world are showing off their gadgets, gizmos, and expensive gaming PC components. While Intel chose to revisit its existing Alder Lake lineup with some new entries, AMD finally unveiled its next-gen gaming CPU contender – Zen 4.
Unveiled during AMD's Product Premiere event by CEO Lisa Su, the upcoming Ryzen 7000 series processors feature a striking heatsink that resembles a jigsaw piece. The processor also uses an LGA AM5 socket, meaning it'll connect to your gaming motherboard with pads rather than pins.
While AMD provided us with a glimpse at its redesigned CPU Heatsink aesthetics and sockets, it held back in terms of specs. However, just like the red team's upcoming Zen 3+ mobile CPUs, Zen 4 will boast DDR5 and PCIe 5.0 support. Lisa Su also claims that the Ryzen 7000's "performance looks incredible", but we can decide if that holds true once the chips arrive in Spring 2022.
AMD Ryzen 9 3900X review
,
AMD Radeon RX 5700 XT review
,
Best CPU for gaming
---
PCGamesN Tuesday, January 4, 2022 2:39 PM
A recently discovered bug in Amazon Games' new MMORPG New World has led to the developers disabling world transfers for the time being. The studio says the "recently discovered issue" has been "exacerbated" by the transfer feature, which will be re-enabled once a fix is deployed.
New World community manager Luxendra posted a brief message in the New World forums that alerted New World players to the fact that world transfers had been temporarily disabled due to the bug. "This only affects players that have an existing server transfer token," Luxendra wrote. "We will provide an update once we have re-enabled the feature."
Luxendra doesn't provide any specifics about the issue at fault, only that the world transfer feature somehow makes it worse. New World conducted a big server merge December 20-21, combining players on many of its less-played worlds. You can see the updated list of servers, with both the new live server and the servers that merged into them, in our handy dandy New World server merge guide.
New World system requirements
,
New World beginner's guide
,
New World review
---
PCGamesN Tuesday, January 4, 2022 2:24 PM
CyberConnect2 has developed a reputation as perhaps the most reliable developer of anime games out there. Sure, games like Dragon Ball Z: Kakarot or Demon Slayer: Kimetsu no Yaiba - The Hinokami Chronicles aren't redefining the industry, but they are setting a much higher bar than we've been used to for licensed adaptations. In a New Year's stream, CyberConnect2 has announced some impressive sales milestones, and has begun teasing its next project.
President and CEO Hiroshi Matsuyama says CyberConnect 2's next game will be announced in February and released in the summer, according to a translation from Gematsu. Matsuyama suggests that "the new title to be announced will definitely get people talking, and promises to be something that will shake the world".
There's no indication just yet of what this new game will be, or even if it will be licensed at all. The new Bleach anime coming this year has some fans hopeful for a tie-in there. Matsuyama is also teasing a mysterious celebration of the 20th anniversary of .hack in June, though that may not be connected to the new game. CyberConnect2 has also been branching out into original IP with games like Fuga: Melodies of Steel.
Dragon Ball Z: Kakarot cheats
,
How long is Dragon Ball Z: Kakarot?
,
The best anime games on PC
---
Rock Paper Shotgun Latest Articles Feed Tuesday, January 4, 2022 2:27 PM
Steam has existed in a grey area in China, technically not following rules which require all games be approved yet never drawing the ire of authorities. Many have long expected it to eventually be banned, though, especially after Valve partnered with Perfect World to launch the limited Steam China. This might now be happening. Maybe. Or it's possibly being hindered, at least. This all started with a big stink on Christmas Day that led some to declare Steam had been banned by the Great Firewall which restricts access to many sites outside China, but the reality is not so clear cut.
---
Twinfinite Tuesday, January 4, 2022 8:57 PM
---
Twinfinite Tuesday, January 4, 2022 8:35 PM
---
Twinfinite Tuesday, January 4, 2022 8:12 PM
---
Twinfinite Tuesday, January 4, 2022 8:00 PM
---
Twinfinite Tuesday, January 4, 2022 7:16 PM
---
Twinfinite Tuesday, January 4, 2022 6:02 PM
---
Twinfinite Tuesday, January 4, 2022 5:14 PM
The anime adaptation of The Executioner and Her Way of Life got a brand new English-subtitled trailer today, revealing plenty of important information about the upcoming show. Alongside cast, staff, and theme song artist reveals, the trailer also confirms that the anime will arrive in spring 2022. New cast members include Hisako Kanemoto as Momo, the […]
The post The Executioner and Her Way of Life Anime Confirmed for Spring 2022 appeared first on Twinfinite.
---
Twinfinite Tuesday, January 4, 2022 2:36 PM
Over the last year, miHoYo has been responsible for some pretty great events and new characters being added to Genshin Impact. Yet, despite all of these great new features, there does seem to be a little bit of flair missing in some aspects of the game, especially when it comes to wish animations. Well, Genshin […]
The post miHoYo, Please Add This Fan-Made Jean Wish Animation to Genshin Impact appeared first on Twinfinite.
---
Siliconera Tuesday, January 4, 2022 6:30 PM
---
Siliconera Tuesday, January 4, 2022 4:00 PM
---
Siliconera Tuesday, January 4, 2022 3:00 PM
---
Destructoid Tuesday, January 4, 2022 4:00 PM
---
Destructoid Tuesday, January 4, 2022 3:00 PM
---
Destructoid Tuesday, January 4, 2022 2:30 PM
---
Destructoid Tuesday, January 4, 2022 2:00 PM
---
PC Invasion - FeedDDD Tuesday, January 4, 2022 8:50 PM
Shenhe is a 5-star character in Genshin Impact. She uses a polearm to battle foes, though she mostly provides support to Cryo teammates. Here's our Genshin Impact Shenhe guide to help you with her best weapons, artifacts, talents, and build. Note: For more information about the game, check out our Genshin Impact guides and features hub. Genshin Impact Shenhe guide – Best weapons, artifacts, and talents I've divided our Genshin Impact Shenhe guide into several sections. You can refer to the pages below for the parts that you need help with: Talent priorities, passives, and constellations Best weapons Best artifact sets Character ascension materials Damage boost explanation, gameplay tips, and character summary Note: Shenhe headlines a banner called "The Transcendent One Returns," which also happens to feature Yun Jin (a new 4-star Geo character), Ningguang, and Chongyun. The banner runs from January 5 to January 25.
---
PC Invasion - FeedDDD Tuesday, January 4, 2022 7:35 PM
AMD officially revealed its Radeon Super Resolution upscaling technology today at CES 2022. If you caught wind of it last week when the information leaked early, you already know what this is about. In addition to FidelityFX Super Resolution, AMD will soon offer a second new upscaling technology to boost fps in games with minimal impact to image quality. The differentiating factor? AMD Radeon Super Resolution will work in all games that support exclusive fullscreen mode. At first mention, this sounds like a huge win for AMD, however, there is a catch with this one. Unlike FidelityFX Super Resolution which works with all graphics cards, Radeon Super Resolution will only work on AMD graphics cards built on the RDNA architecture. Nvidia users are out of luck when it comes to AMD Radeon Super Resolution, as it's implemented on the driver level as opposed to FidelityFX Super Resolution which must be programmed into the 3D render pipeline by game developers on a per game basi...
---
PC Invasion - FeedDDD Tuesday, January 4, 2022 6:15 PM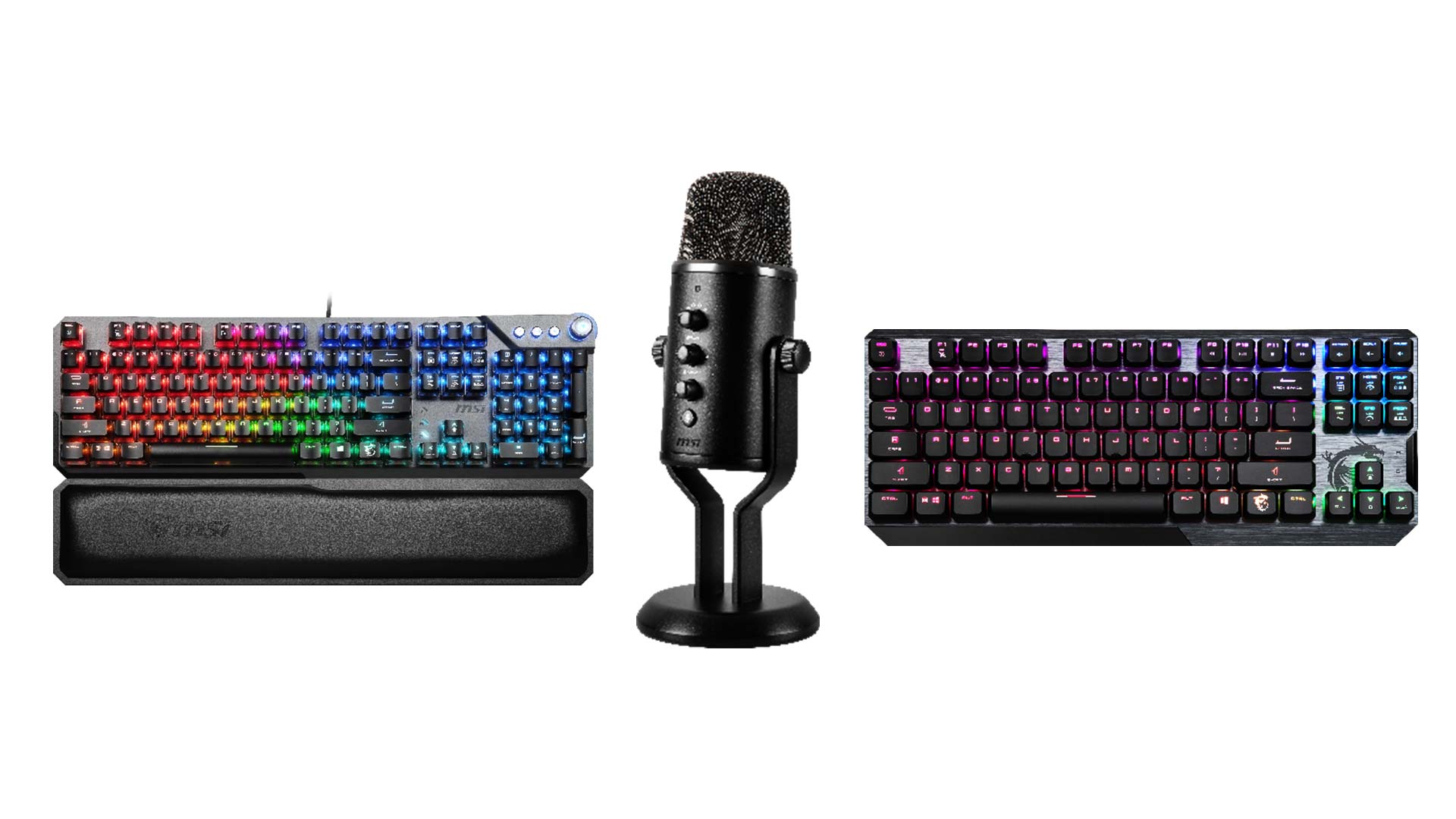 Companies are announcing tons of new products at this year's CES 2022, and MSI has just shared news about two new keyboards and a studio mic coming to retail soon. The MSI Immerse GV60 is the company's first dedicated studio mic for streaming and video content creation. In addition to that, we learned a few details about the upcoming Vigor GK71 Sonic full-size RGB gaming keyboard and the Vigor GK50 TKL RGB model as well. As MSI's first studio mic designed specifically for streaming and the like, the Immerse GV60 has some tough competition to dethrone. Streaming is only getting bigger, however, so perhaps there's still plenty of available 'pie' to slice up. The GV60 is defined by features like its high-resolution sample rate of 24bit/96kHz, versatile pickup patterns, real-time monitoring, and plug and play design. And in case you were wondering, it comes in a matte black finish. MSI hasn't released the full tech specs yet, but it did i...
---
PC Invasion - FeedDDD Tuesday, January 4, 2022 5:00 PM
As much as I've already written on Halo Infinite, it's still too early in the game's life to hang up the ol' hat (or, erm, helmet). The game is still in its first season, after all, and there will be plenty coming for it in the near future. Today, though, marks the return of its first Fracture event: Tenrai, which introduced Samurai-themed cosmetics. But things are a little different now. In response to the negative player feedback, 343 Industries has introduced changes to Halo Infinite's Tenrai event that you may find reasonable. To refresh, the first Tenrai event brought about a lot of concerns from the community. Many of the marketed cosmetics, ranging from a helmet to various coatings or skins, were locked behind a paywall. Sure, you could grind your way through the event, earning an armor core and some bits here and there. But the best stuff? The marketed stuff? You needed to crack open your wallet. And none of it was cheap. It didn't help th...
---
PC Invasion - FeedDDD Tuesday, January 4, 2022 4:30 PM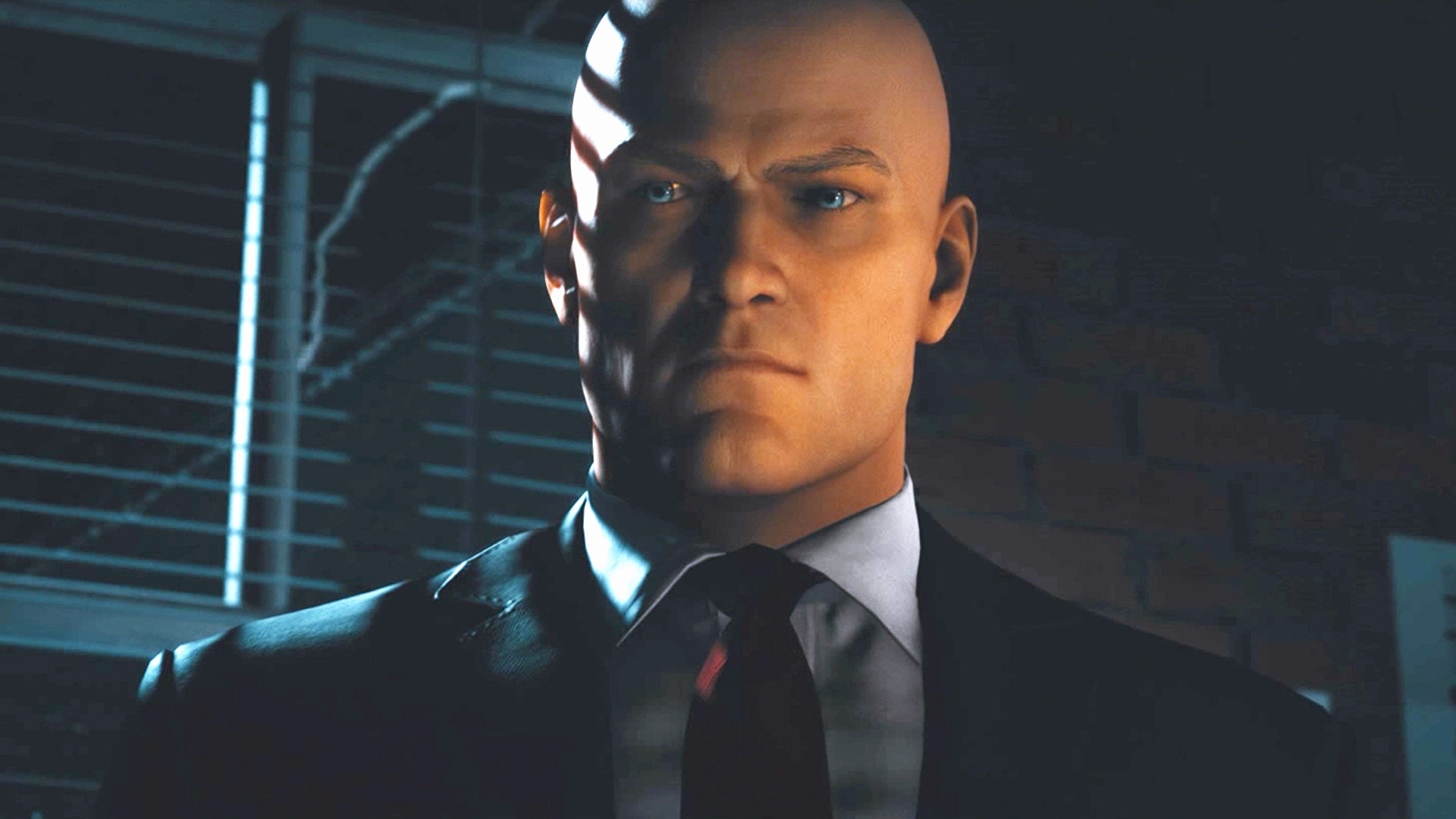 Experiencing games at the highest graphical settings possible has long stood as one of the great PC gaming privileges. Even the incredibly advanced consoles of today can't quite compare to what a high-quality PC can handle. And with advanced gaming technology like Nvidia RTX, which allows for real-time ray tracing and other visual enhancements, PC games can now look better than they ever have before. Fortunately for those who value the Nvidia RTX in particular, Nvidia just announced ten more games that will incorporate the platform in the near future. The games that will receive RTX support include Rainbow Six Extraction, Hitman III, Escape From Tarkov, Voidtrain, Phantasy Star Online 2 New Genesis, Midnight Ghost Hunt, The Day Before, Super People, Ratten Reich, and The Anacrusis. Conveniently, Nvidia posted brief gameplay trailers for each game, so players can easily see what exactly RTX technology will add to the experience. The two titans Of all the games listed, Ra...
---
Tabletop Gaming News Tuesday, January 4, 2022 4:00 PM
---
Tabletop Gaming News Tuesday, January 4, 2022 3:00 PM
---
Gaming on PC Tuesday, January 4, 2022 4:18 PM
505 Games revealed today that Death Stranding Director's Cut will get a PC release in Spring 2022. Read more after the jump.