---
GamersHeroes Friday, January 28, 2022 2:02 PM
---
GamersHeroes Friday, January 28, 2022 1:25 PM
---
GamersHeroes Friday, January 28, 2022 1:21 PM
---
GamersHeroes Friday, January 28, 2022 1:21 PM
---
Kotaku Friday, January 28, 2022 6:47 PM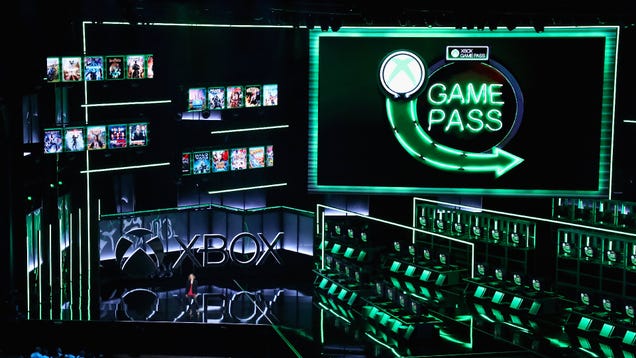 Thanks to an investigation into online gaming subscriptions by the United Kingdom's Competition and Markets Authority (CMA), Microsoft will soon improve the ways in which its Xbox Game Pass service handles auto-renewal, refunds, and inactive memberships. (h/t PC Gamer)
---
Kotaku Friday, January 28, 2022 5:30 PM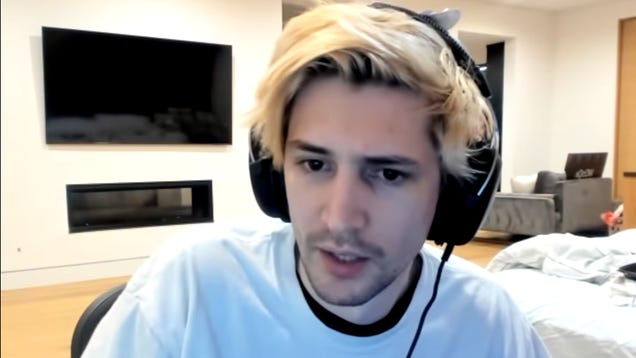 If you've frequented Félix "xQc" Lengyel's Twitch channel recently, you'll have noticed he's doing a lot of Grand Theft Auto Online role-play and reactions to video content. That's fine. It's his channel, so he can do whatever he wants with it…or maybe not? A small but vocal portion of his millions-strong community…
---
Kotaku Friday, January 28, 2022 2:45 PM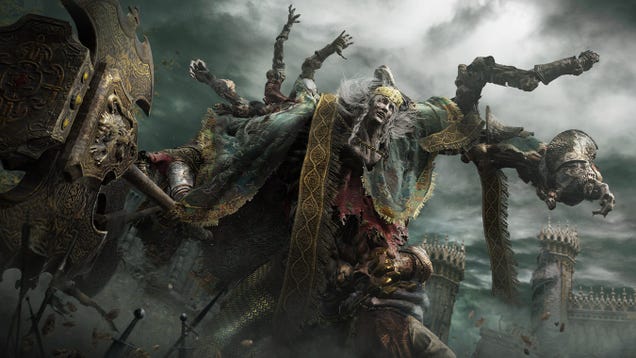 We are less than a month out from the release of Elden Ring. Some are already planning to take off from work to play it. Others are planning to take off from the internet to avoid what will likely be another round of game difficulty discourse. Director Hidetaka Miyazaki has broached the subject in a new interview,…
---
Kotaku Friday, January 28, 2022 2:30 PM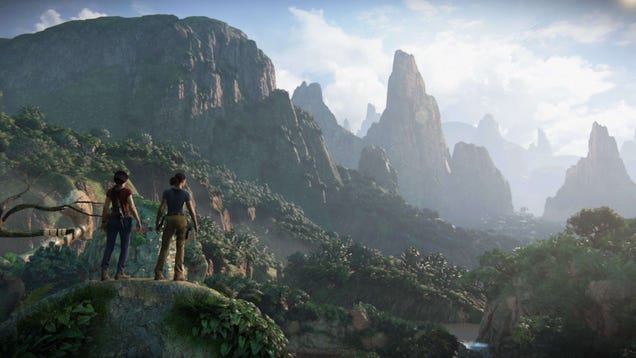 The best Uncharted game doesn't open in media res with hero Nathan Drake hanging, gutshot, off a derailed train in the Himalayas. It doesn't start with him tearing through 12-foot Pacific swells in a speedboat on a stormy night. No, it kicks off with a focus on his sporadic companion Chloe Frazer perusing a market in…
---
Kotaku Friday, January 28, 2022 2:20 PM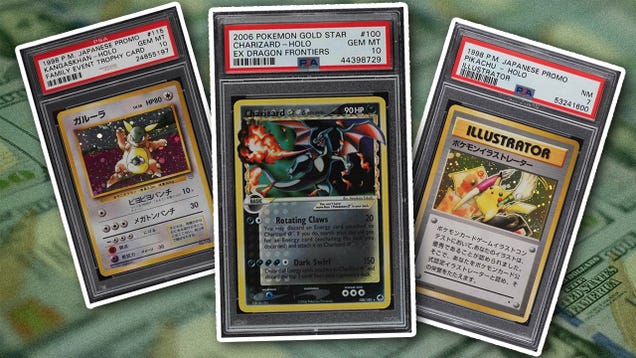 The ongoing demand for rare and valuable Pokémon cards has led to a frenzy out there, as people spend hundreds of thousands of dollars on unopened boxes and rare cards. Celebrities and popular influencers have got involved over the last two years too, blowing up the situation further. It's gotten to the point where…
---
Kotaku Friday, January 28, 2022 1:55 PM
Hello Kotaku,

---
Kotaku Friday, January 28, 2022 1:25 PM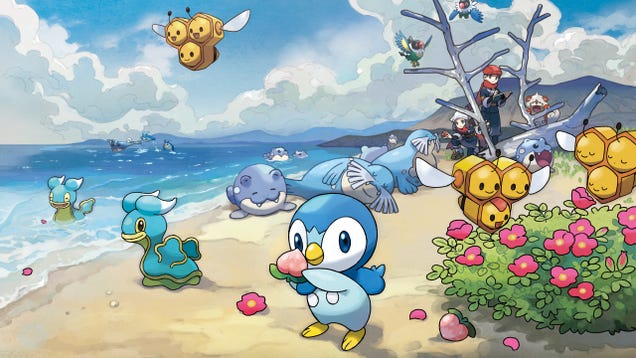 Any number of things can serve as personal distractions in Pokémon Legends: Arceus, but one I'm sure a lot of folks will enjoy is shiny hunting. Searching out with these alternately colored pocket monsters is half the fun of these games for many hardcore fans, and Arceus offers up an interesting way to do so with its…
---
Kotaku Friday, January 28, 2022 1:10 PM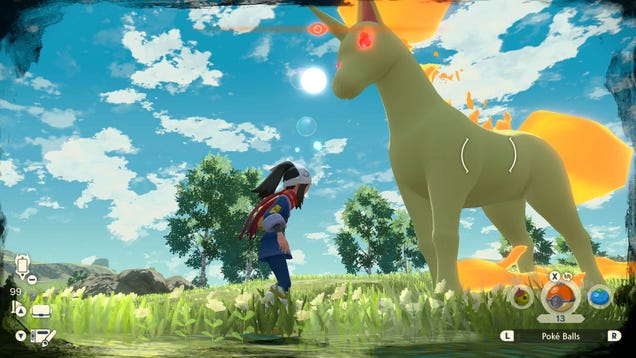 While trotting about the first free-roaming area of Pokémon Legends: Arceus, it would behoove you to visit the massive, angry Rapidash roaming the Horseshoe Plains. You're sure to get on like a house-sized horse on fire.

---
PCGamesN Friday, January 28, 2022 6:54 PM
Emulation frontend RetroArch has just gotten its 1.10.0 update, and with it comes a host of improvements to the program's online netplay options. There's also HDR support for Vulkan, new XMB menu options, and a VSync swap interval toggle for Direct3D 10 and 11, but the improvements to the online options are the most exciting bits here.
There are "numerous improvements" to netplay here, including some technical changes that haven't been spelled out in detail, but which should provide a smoother experience. The full patch notes explain that a new relay system is now up and running, text chat has been implemented, and the interface has gotten some improvements to help you see which games you can actually connect to.
RetroArch's netplay options have often been fantastic, with those relay servers making it very convenient to play old games online with friends, cutting out the need for VPNs or port forwarding. But it's also been fiddly and occasionally broken, so hopefully this patch does some good.
---
PCGamesN Friday, January 28, 2022 6:11 PM
Dark Souls: The Roleplaying Game was announced with a teaser trailer late last year, and today publisher Steamforged Games has revealed the first proper details on what you can expect. The game features a complete ruleset based on Dungeons & Dragons fifth edition, which means you can either play it on its own or take the rules and classes back into your DnD campaign.
The core book for Dark Souls: The Roleplaying Game is set to launch in spring 2022. "Inside the lavishly illustrated, hardback core book," the devs say in a press release, "players will find bespoke character classes, a brand-new magic system, and a full bestiary teeming with Dark Souls creatures. Together, roleplayers can brave the crumbling landscape of Lothric and the myriad locations within, encountering familiar faces along the way."
There are no details on the mechanics yet, so I can only speculate in terror about some sort of level drain simulating losing your souls after death. Steamforged previously worked on the Dark Souls board game, a Resident Evil 2 board game, and just recently announced another 5E-compatible RPG game adaptation with Runescape.
---
PCGamesN Friday, January 28, 2022 5:37 PM
The PC edition of God of War adds a few nice features that take advantage of the platform's many graphics options and formats available, and one of those is DLSS - Nvidia's supersampling technology that upscales lower base resolutions to boost performance. A new patch for the action-adventure game adds a sharpness slider to that option, so you can fine-tune the amount of sharpening that occurs when you toggle it on.
The automatic sharpening with DLSS was causing graphical issues for some players, and this option should help ameliorate those in most cases. However, in this current edition, DLSS sharpening still can't be fully turned off, even if the slider is set to zero. A developer from Santa Monica Studios says that's an issue the team will correct in a future update.
The patch also corrects some additional graphics hardware issues, such as incorrect VRAM detection on Intel's XE platform, and some instances of graphics driver crashes. The team says it's also corrected a bug that would disable controls if you opened the inventory screen during the realm travel sequence.
---
PCGamesN Friday, January 28, 2022 5:21 PM
SCS Software announced last year that Euro Truck Simulator 2's Austria would be getting a rework. (Don't worry, I missed the announcement at the time, too.) Today they've shown off a whole lot of images of the new Alps, and beyond the beautification efforts, the rework will also introduce some new roads that are typically off-limits to truckers in the real world.
"Although some of the roads, such as the Großglockner-Hochalpenstraße (Grossglockner High Alpine Road) are usually off-limits to truckers," the devs explain in the announcement post, "we decided that we wouldn't want to take away access to this famous but challenging route for our drivers."
The devs haven't yet announced when the Austria rework will launch. In a previous blog post, they explained that it's a "large and a bit more long-term project that is being handled by a small team of experienced map designers and it still needs some time to be finished." Update 1.43 included a revamp to France's Lyon, so hopefully 1.44 might bring us some updates to Austria.
Euro Truck Simulator 2 system requirements
,
Best VR games
,
How to set up your Oculus Rift
---
PCGamesN Friday, January 28, 2022 5:00 PM
Microsoft Flight Simulator players have plenty to look forward to this year, including what should be a significant boost to performance. The simulation game will be getting DLSS support later in 2022 when the DirectX 12 mode arrives - which should be a boon to anyone playing on older hardware or at high resolutions.
The latest Developer Q&A livestream revealed quite a few milestones ahead for Flight Simulator. DLSS support and DirectX 12 are on the way "later this year," but Asobo Studio didn't provide any more specific information on that update. However, when that set of features does arrive, players will be able to render the game at lower resolutions to boost performance while still enjoying hi-res visuals.
In the more immediate future, World Update 7 arrives January 31, with updated imagery and new points of interest in Australia. World Update 8 is slated for late March, and will include a refresh for the Iberian peninsula, covering both Portugal and Spain. Sim Update 8 will also arrive in March, and it's focused exclusively on bug fixes.
Microsoft Flight Simulator review
,
The best PC simulation games
,
The best flight games on PC
---
PCGamesN Friday, January 28, 2022 3:59 PM
Now's your chance to try out the chaotic multiplayer action of Midnight Ghost Hunt, developer Vaulted Sky Games' spin on Prop Hunt and those horrible little mimics from Prey. A closed beta is running this weekend, now through Sunday evening, and you can get in simply by asking for access on Steam.
The closed beta is already underway, and it'll run until 11:59pm PST January 30, which translates to 2:59am EST / 7:59am GMT. It's a 4v4 game of hunters versus ghosts, and in the initial phase, the ghosts try to avoid hunters by hiding inside various props scattered throughout each level. The hunters have to move quickly to find the ghosts, because at the stroke of midnight, it's payback time: the ghosts are empowered with boosts to strength and resilience, and the hunters will have to batten down the hatches and hope they can hold out long enough to be rescued.
Our hardware writer Phil Hayton had a terrific time with his Midnight Ghost Hunt preview session, and Vaulted Sky Games says the closed beta it ran in October was "highly successful."
---
PCGamesN Friday, January 28, 2022 2:48 PM
Cold War RTS game Warno entered Early Access on Steam January 20, and the developers already have their first content update lined up. In fact, Eugen Systems players can expect new content for Warno about every two weeks during Early Access, although they caution that these may at times be delayed due to unforeseen circumstances.
The studio is naming Warno's Early Access updates after Napoleonic marshals, and the first one is called Milestone Ney. It's coming in February, and will add two new divisions and a new 10v10 map. The new battlegroups are the US 8th Infantry Division (Mechanised) for the NATO side, and the Soviet 39th Guards Motorised Rifle Division for the Warsaw Pact.
The next patch, Milestone Davout, will include two new German divisions, one each from East and West Germany, and multiple new maps. The fourth update, Milestone Murat, will be the same lineup: a new West German division and a new East German division, and additional maps. That's a sizeable expansion to the current Warno roster, which at launch included just two initial battlegroups.
---
PCGamesN Friday, January 28, 2022 1:31 PM
Highly durable survival game Rust has yet another update inbound, this one focusing on the arctic biome. It'll introduce a new cold-weather skin for the hazmat suit to the permanent store, and while it'll cost the same to craft as other hazmat suit variants, it has some noticeably different attributes. The arctic update will arrive February 3.
First, however, is a patch due out today, January 28. This one adds some new Lunar New Year items, including a snarling traditional tiger mask and a sky lantern. The sky lantern is a floating container - you can put an item in it, then swat it with a lit torch to send it up and away into the evening sky. As venerable Rust YouTuber ShadowFrax explains, it'll travel a short distance, and fall if it's shot, carrying whatever you put in it with it.
The new arctic hazmat suit is the first hazmat skin to offer a unique set of stats. Its big benefit is 40% cold protection, which is significantly more than the 8% provided by the default hazmat suit and other variants. It does have a bit less bite, 10% less protection from radiation, and a 2% reduction in damage protection from explosions.
Best survival games
,
Rust commands
,
Rust vehicles
---
Rock Paper Shotgun Latest Articles Feed Friday, January 28, 2022 2:58 PM
Ubisoft were the first huge games company to excitedly launch a line of NFTs then be told by almost everyone no, don't do that, it sucks. Well done, almost everyone! In a new interview, Ubisoft's blockchain boys have said people "don't get it".
---
Twinfinite Friday, January 28, 2022 3:33 PM
Developer Techland has today revealed the performance of its anticipated sequel Dying Light 2 on what it has dubbed 'old-gen' hardware. The video sequence highlights the game running on the PS4 and Xbox One family of consoles at 30fps. As you'll see, the game runs fairly smoothly despite the obvious performance setbacks of not being […]
The post Dying Light 2 'Old-Gen' Console Gameplay Showcased in New Trailer appeared first on Twinfinite.
---
Twinfinite Friday, January 28, 2022 3:06 PM
Yacht Club Games, the developer behind the acclaimed 2D side-scroller Shovel Knight, has today announced that its annual showcase event will air on G4's Twitch channel. The presentation will focus on new content in the works as well as the development of all-new projects. The announcement comes by way of a Tweet from the studio's […]
The post Yacht Club Games Presents Is Set to Air on G4 Xplay appeared first on Twinfinite.
---
Twinfinite Friday, January 28, 2022 1:53 PM
---
Twinfinite Friday, January 28, 2022 1:40 PM
---
Twinfinite Friday, January 28, 2022 1:12 PM
---
Siliconera Friday, January 28, 2022 3:00 PM
On January 31, 1997, Final Fantasy VII launched in Japan. 25 years later? We're in the middle of a remake effort, the original is on virtually every platform and Cloud and Sephiroth are both in Smash Bros. The Siliconera staff is sharing its favorite FFVII memories. Why not share yours in the comments!
---
I think finally playing Final Fantasy VII on the PS1 is a big one for me. See, the first time I played it on the PC. (That's how I played FFVIII originally too!) I didn't have a controller, so I had to rely on keyboard controls. And since I didn't have my own computer, I was going into my parents' office and using one of theirs. Which meant I was right at the Northern Cave and end of the game when circumstances meant it was uninstalled to make room for a new business program. Since my first disc ended up too scratched to work along the way? I didn't get to restart and beat the game proper until I played it on a console later. — Jenni
Final Fantasy VII wasn't my first Final Fantasy — that would be FFVI — but it was likely the most influential. Sure, many moments from FFVI will always be iconic. I doubt I'll ever forget them! But FFVII's whole vibe stuck with me from the day I paid multiple weeks worth of allowance to buy an overpriced, pirated CD copy of it from a local toy store. I even had to play on a hand-me-down PS1 that had to be turned on its side to read the disc. Its blending of seemingly modern-day/sci-fi aesthetic with the monolithic architecture and scale of by-then typical JRPG storytelling was catnip to then 12-year-old me.
It helps too that Remake has been so interesting, to boot. Rather than look like the kind of questionable franchise expansion like much of the Compilation of FFVII? Remake really seems to be grappling with and respecting its previous incarnations. It's an approach that most reboots really don't bother to take. That's something I think might keep FFVII influential for a new generation of nerds. — Josh
My fondest memory of Final Fantasy VII has to do with the CGI film Advent Children. I remember downloading the Japanese announcement trailer for the film, which was such poor resolution I could barely make anything out. And despite not having played Final Fantasy VII myself at that time, I already was keenly aware of who these characters were through cultural osmosis. So I was extremely excited to see these characters in full 3D. I can still remember the pixelated mess of the Nibelheim incident in that trailer. Just thinking about how I huddled in front of my computer with its big, chunky CRT monitor to watch the trailer on repeat fills me with a deep sense of nostalgia. — Kazuma
---
What are your Final Fantasy VII memories? Let us know in the comments or on Twitter! And read our other handy roundtables for more thoughts from the Siliconera team.
The post Final Fantasy VII, 25 Years Later appeared first on Siliconera.
---
Siliconera Friday, January 28, 2022 2:00 PM
People have a chance to play Valkyria Chronicles 4 without paying for it. Microsoft announced its Free Play Days for folks with active Xbox Live Gold and Game Pass Ultimate subscriptions. Until January 30, 2022, folks can download a copy and go through it. For Honor is the other title up on offer alongside it.
There's also a sale on Valkyria Chronicles 4 on most platforms at the moment. However, how much you pay depends on where you're buying it. If you are getting the Xbox One version, it will be $12 for a standard copy and $15 for the Complete Edition. On the PlayStation Store, the PS4 CE is temporarily $19.99 until February 3, 2022. It is cheapest of all on Steam. The CE is $9.99 there. That offer also lasts until February 3, 2022. The Nintendo Switch isn't reduced right now. Normally the base game is $29.99 and the CE is $49.99.
Like other entries in the Valkyria Chronicles series, this is a turn-based strategy game set during a war in a European-like region known as Europa. Young people are called to fight to protect themselves, their loved ones, and their homeland. It is notable for having some soldiers who are descended from Valkyrur, giving them a Valkyria form with enhanced abilities and powers.
Valkyria Chronicles 4 and For Honor are playable on the Xbox One and Xbox Series X for free through January 30, 2022 as part of the Xbox Live Gold Free Play Days. Valkyria Chronicles 4 is available on the Nintendo Switch, PlayStation 4, Xbox One, PC, and Google Stadia.
The post Valkyria Chronicles 4 is an Xbox Free Play Days This Weekend appeared first on Siliconera.
---
Siliconera Friday, January 28, 2022 1:00 PM
The Silent Hill 3 Robbie the Rabbit mascots are coming back as Nendoroid figures. Good Smile Company announced it will release two inspired by the characters. One is pink, and the other is blue. Both will launch in September 2022 in Japan. A North American release will follow in November 2022. They'll be ¥5,800 /$58.99 each.
While the general look of both characters is the same, the color you choose determines the accessories you will get. Each of the Robbie the Rabbit Nendoroids will have both bloody and clean face options for its face and body. There will also be parts so they can be positioned in a sitting pose. The blue Robbie will be able to carry a circular saw or plank of wood. The pink one will come with a chainsaw and iron pipe.
Here's the blue Robbie the Rabbit figure.
[gallery columns="5" ids="914429,914430,914431,914432,914433" link="file"]
And this is the pink one.
[gallery columns="5" ids="914434,914435,914436,914437,914438" link="file"]
Prior to Good Smile Company releasing its Robbie the Rabbit Nendoroids, Gecco had its own Silent Hill 3 mascot figures. It worked with Konami to create a set of six small figures. Each one is under four inches tall and flocked. They were available in six colors. Depending on which one you chose, you'd get different weapons with it. There was even a stretcher accessory sold separately.
The Silent Hill 3 Robbie the Rabbit Nendoroids will come to Japan in September 2022 and North America in November 2022. Pre-orders will be open until March 9, 2022.
The post Silent Hill 3 Robbie the Rabbit Nendoroid Figures Announced appeared first on Siliconera.
---
Destructoid Friday, January 28, 2022 7:05 PM
---
Destructoid Friday, January 28, 2022 7:00 PM
---
Destructoid Friday, January 28, 2022 6:15 PM
---
Destructoid Friday, January 28, 2022 5:30 PM
---
Destructoid Friday, January 28, 2022 5:00 PM
---
Destructoid Friday, January 28, 2022 4:30 PM
---
Destructoid Friday, January 28, 2022 4:00 PM
---
Destructoid Friday, January 28, 2022 3:30 PM
---
Destructoid Friday, January 28, 2022 3:15 PM
---
Destructoid Friday, January 28, 2022 3:00 PM
---
Destructoid Friday, January 28, 2022 2:30 PM
---
Destructoid Friday, January 28, 2022 2:00 PM
---
Destructoid Friday, January 28, 2022 1:30 PM
---
Destructoid Friday, January 28, 2022 1:00 PM
---
PC Invasion - FeedDDD Friday, January 28, 2022 6:00 PM
Japan has been the savior of the arcade business for some time now, unlike the United States where arcades are mostly just Dave and Busters or Round1's. (The latter is a lot of fun, at least.) But somehow, the arcade business has remained a stronghold in Japan, bolstered by fighting games, rhythm games, fancy claw machines, and other fabulous games like Gunslinger Stratos. But naturally, as the coronavirus impacts all industries, the arcades have taken a hit. And as for Sega, which has remained a strong supporter of the arcade, the company, unfortunately, is leaving the business behind. It's been about five decades of Sega in the arcade business, so the news feels bitter. In a somber statement released this morning, Sega announced it will sell the remaining amount of shares it holds to Genda Inc. Genda already holds the majority of Sega's arcade shares, but this move sees Sega leaving the business entirely. The remaining locations won't utilize the Sega brand...
---
PC Invasion - FeedDDD Friday, January 28, 2022 5:00 PM
Now that PCIe 4.0 SSDs are fully compatible with today's CPUs and motherboard platforms, and even consoles for that matter, the next obvious step is to push onward to the PCIe 5.0 standard. You know, the one that's not supported on any consumer products yet. Teamgroup entered the spotlight to preview what it will bring to the table in the near future, and the specs are astounding compared to what was considered "fast storage" just a few years ago. The PCIe 5.0 NVME SSD from Teamgroup, known as the T-Force Cardea, will reach blistering sequential read speeds over 13,000MB/s with sequential write speeds up to 12,000MB/s. It will also come with a stout aluminum heatsink for improved cooling. The company teased the product in a blog post that contained basic details about what we can expect from the upcoming flagship SSD. The news is certainly welcome, but it also raises more questions than it answers in respect to timing. Seeing as Intel's flagship Z690, m...
---
PC Invasion - FeedDDD Friday, January 28, 2022 4:15 PM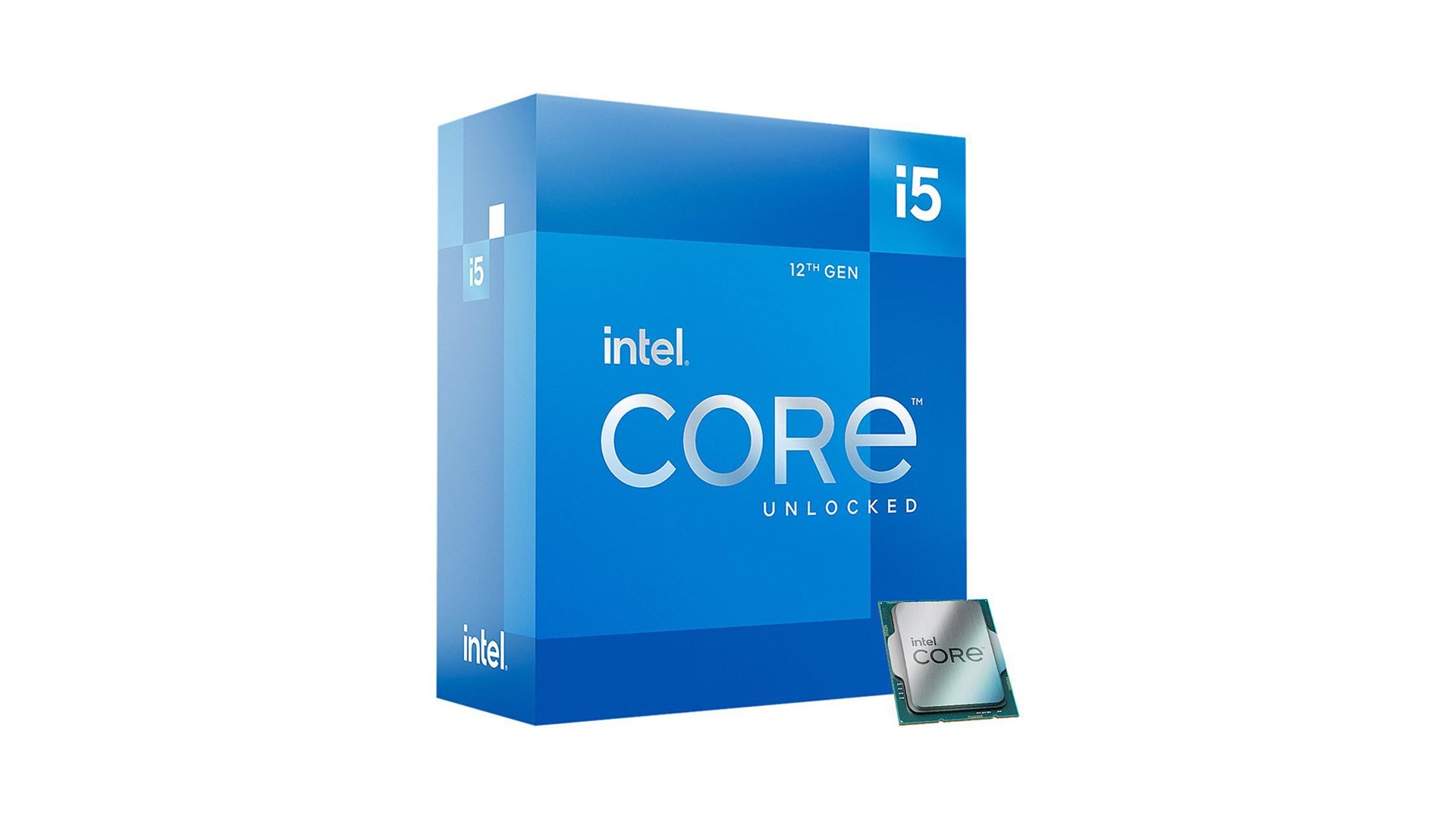 It's time to save some money with a few more deals from Newegg. If you've been considering upgrading your CPU or starting a PC build from scratch, then there's some good news for you. Newegg's got some very good deals on offer here, with three CPUs that each deliver some impressive performance. Intel's i5-12600K and its i7-12700K are both on sale, alongside AMD's Ryzen 5 5600X. It's also worth pointing out that the prices here are the lowest that these CPUs have been next to Micro Center's offers in December. But it won't be that case for much longer as some of these offerings are going to disappear later today, so act quickly. Currently, Intel's i5-12600K is on sale for $279.99 when using the accompanying promo code (MSRP $320), this Alder Lake CPU has a pretty impressive discount. Sporting 10 cores in total, divided up between six performance cores and four efficient cores, this CPU packs in a lot for the price. As we not...
---
PC Invasion - FeedDDD Friday, January 28, 2022 3:45 PM
To this day, Shovel Knight remains one of the most impressive indie efforts to have ever graced the indie market. And as it turns out, The esteemed Shovel Knight developer may reveal one of those new projects soon, as the studio teased a "groundbreaking announcement" that it will share on G4's Twitch channel. The base game already provides a more than worthwhile experience by itself, but developer Yacht Club Games then went on to make three additional, fully-fledged campaigns Shovel Knight also got a Smash Bros.-style battle mode, and every mode remains free of charge for those who bought the standard release. Needless to say, the ways in which Yacht Club Games handled the release of Shovel Knight earned it plenty of goodwill from fans, and this has led to the studio pursuing and involving itself with all kinds of new projects. What can we expect to see? According to Yacht Club Games, players can expect to hear this news while watching G4's Xplay show ...
---
PC Invasion - FeedDDD Friday, January 28, 2022 3:05 PM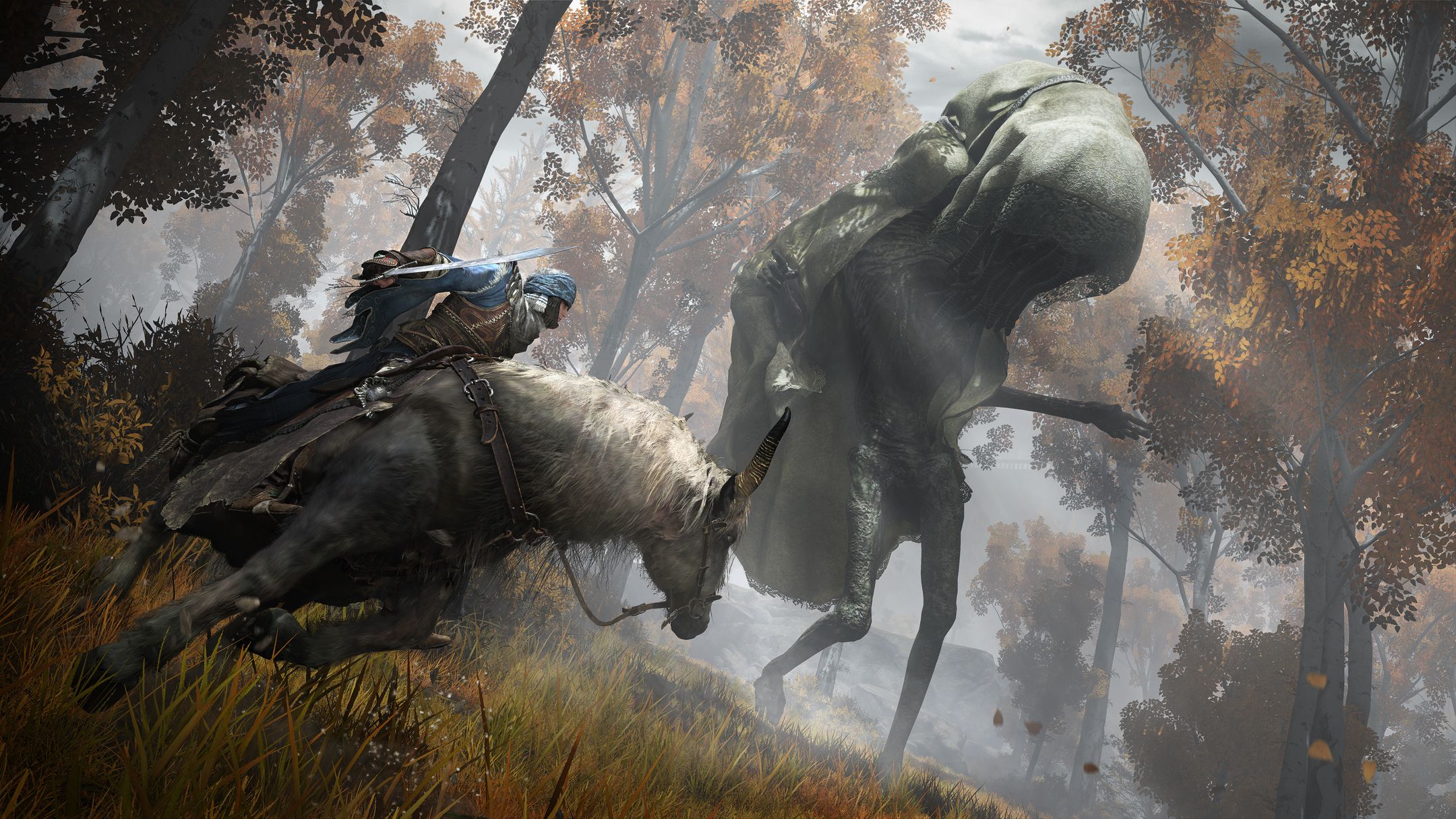 Difficulty in games has been a hot topic recently. There are many who believe that all games should have some measure of accessibility, even if overcoming great odds is a prat of their intrinsic design. Take Dark Souls, for example. Some think that the series, and many Souls-likes, would benefit from on optional, easier mode. Of course, the debate probably won't end any time soon, as both sides have valid reasons to justify their opinion. Hidetaka Miyazaki, who directed Dark Souls and the upcoming Elden Ring, shared how difficulty worked for the game, and why its design could help some struggling players. In a recent interview, he said he has talked about it with his team, calling it a "valid discussion." Miyazaki and FromSoftware have approached Elden Ring a bit different in terms of difficulty and player challenge. Elden Ring, as it leans more heavily on open-world exploration than its predecessors, was a tough balancing act. It won't be easy, he says, but ...
---
Tabletop Gaming News Friday, January 28, 2022 6:00 PM
---
Tabletop Gaming News Friday, January 28, 2022 5:00 PM
---
Tabletop Gaming News Friday, January 28, 2022 4:00 PM
---
Tabletop Gaming News Friday, January 28, 2022 3:00 PM
---
Tabletop Gaming News Friday, January 28, 2022 2:00 PM
---
Player Assist | Game Guides & Walkthroughs Friday, January 28, 2022 5:30 PM
Build a base using the top 3 most effective base designs in Minecraft in order to fully maximize and utilize the benefits of a survival base. Having a base is one of the most important things players need in a survival game in Minecraft. But building them can be just as enjoyable as designing them […]
---
Player Assist | Game Guides & Walkthroughs Friday, January 28, 2022 4:20 PM
Not just an ordinary World Quest, but one that is needed to unlock a new region of Inazuma. The Moon-Bathed Deep is a quest that players need to complete to advance to the next content of Genshin Impact. This quest can be started by talking to Tsuyuko, a shrine maiden standing on a cliff in […]
---
Player Assist | Game Guides & Walkthroughs Friday, January 28, 2022 3:45 PM
DOTA 2 is known for its exciting comeback mechanics. A team that's getting thumped for most of the game can still triumph by winning a single clash. Nevertheless, newer players—or even some with more experience—sometimes want to throw in the towel if they are getting trampled. Even professional teams have bowed out of competitions early […]
---
Player Assist | Game Guides & Walkthroughs Friday, January 28, 2022 3:08 PM
In Genshin Impact, Ascension is a feature that allows players to increase levels beyond the current cap. There are three ways you can ascend in this game: adventure rank, character level, and weapons. All of these ascensions are the key factors in building your characters and account. Adventure Rank Ascension Adventure Rank (AR) is your […]
---
Player Assist | Game Guides & Walkthroughs Friday, January 28, 2022 2:00 PM
Dragonspine is a snow-capped mountain area located south of Mondstadt. Dragonspine has a special weather mechanic called Subzero Climate that will cause your character to suffer from Sheer Cold. When Sheer Cold reaches its limit, your character will start losing HP. This feature makes it hard for players to explore the area for the first […]
---
Player Assist | Game Guides & Walkthroughs Friday, January 28, 2022 1:19 PM
Gods Unchained is a free-to-play NFT game where your chances at winning are affected by the quality of cards you own and your skills. One of the challenging parts of the game isn't fighting other players; it's actually building a deck that's good enough to sustain you through the fights you will be in. Don't […]
---
MonsterVine Friday, January 28, 2022 7:07 PM
Remember when we thought how bad 2020 was and that 2021 could never match it? And not only did it, but we're well into 2022 and it's already drunk and eager to top both of those previous years. Bright side is we got a year with some of the best games in recent memory and […]
The post Diego's Top Games of 2021 appeared first on MonsterVine.
---
MonsterVine Friday, January 28, 2022 3:54 PM
A two-part interview with legendary Final Fantasy alumni Koichi Ishii and Yoshitaka Amano, which focuses on Final Fantasy XI, has been published on the WE ARE VANA'DIEL website. For those who don't know, Koichi Ishii has done everything from direct iconic Square Enix games (Various Mana titles, Final Fantasy XI) to produce games like Ocarina of Time 3D. Meanwhile, Yoshitaka […]
The post Learn More About Final Fantasy XI Through This Koichi Ishii and Yoshitaka Amano Interview appeared first on MonsterVine.