---
Kotaku Tuesday, July 19, 2022 6:20 PM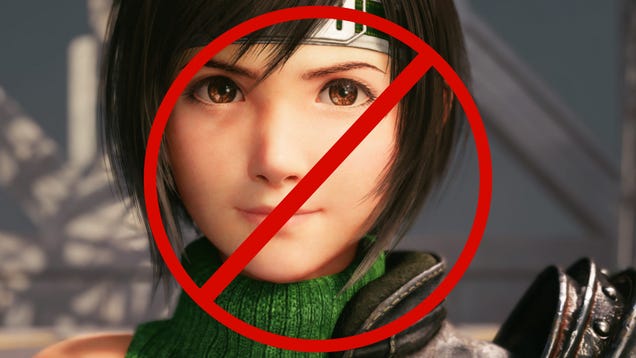 Those with PlayStation Extra or Premium memberships eager to catch up on the events of Final Fantasy VII Remake's DLC, Intermission (god, these names) might be out of luck if they got a digital version of the base Final Fantasy VII Remake on PlayStation4 or 5.
---
Kotaku Tuesday, July 19, 2022 6:05 PM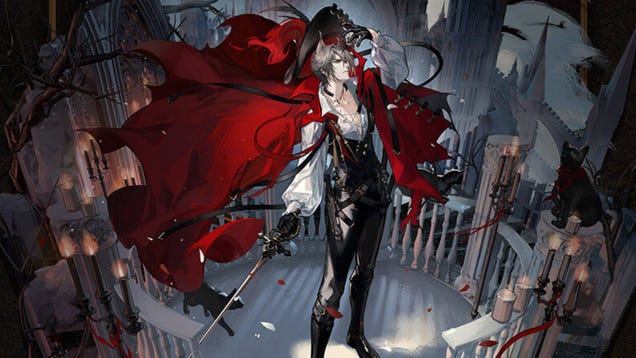 I used to be a fairly casual player of Arknights, a tower defense game for mobile. That changed when the developers added a permanent roguelike mode that forced me to use the free gacha characters I had long retired. I found myself playing the "Integrated Strategy" mode for eight hours a day. It was so engrossing that…
---
Kotaku Tuesday, July 19, 2022 3:25 PM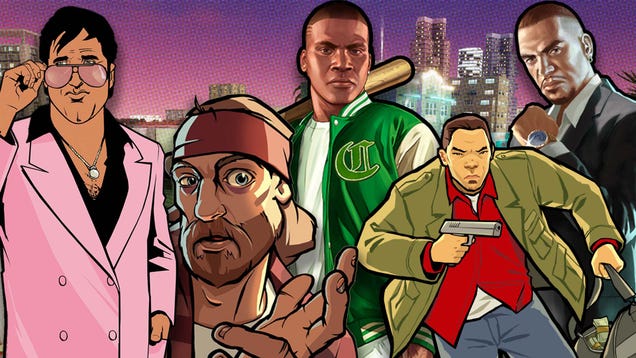 The Grand Theft Auto franchise has been around for two decades now, and the series includes over a dozen titles. Some GTA games are excellent, others...not so much. Let's take a moment to rank every GTA game, from worst to best.

---
Kotaku Tuesday, July 19, 2022 2:40 PM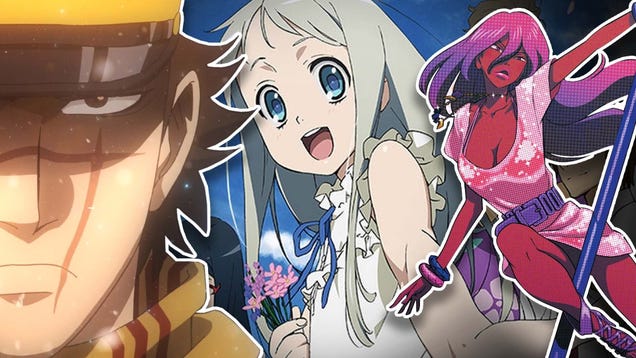 Let's be honest, video streaming service Crunchyroll has a virtually bottomless catalog of anime. And with each season bringing dozens of new shows for you to either add to your watchlist–or worse, banish to your backlog, the likelihood of Crunchyroll's hidden gems becoming even more obscure increases.
---
Kotaku Tuesday, July 19, 2022 1:55 PM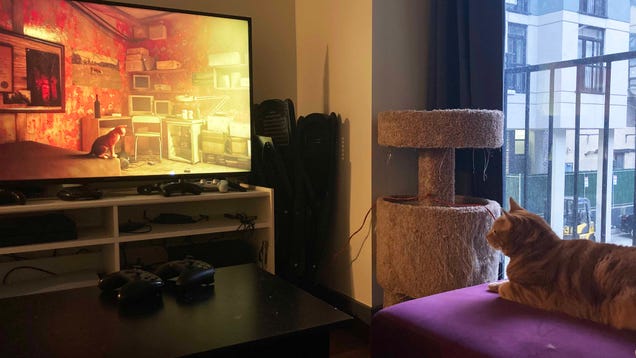 You probably already know that humans like Stray, informally known as "the cat game," very much. The more pressing matter is this: How do cats feel about it? Though it's only been out for a matter of hours, purrliminary evidence so far suggests they're quite taken with it.

---
Kotaku Tuesday, July 19, 2022 12:55 PM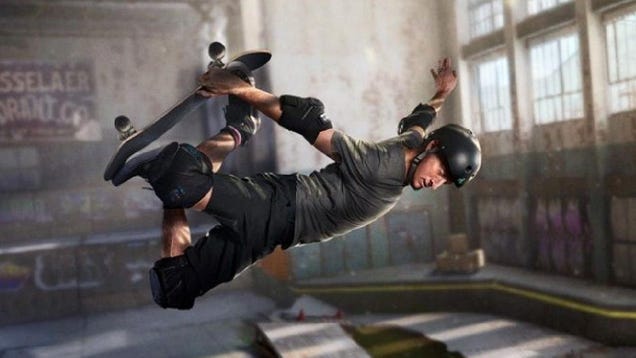 Blizzard Albany, previously known as Vicarious Visions, is the latest Activision studio to launch a unionization effort. Roughly 20 quality assurance staff at the office which remastered Diablo II last year have called on the publisher to voluntarily recognize the union, calling it "a seat at the table for negotiating…
---
Kotaku Tuesday, July 19, 2022 12:30 PM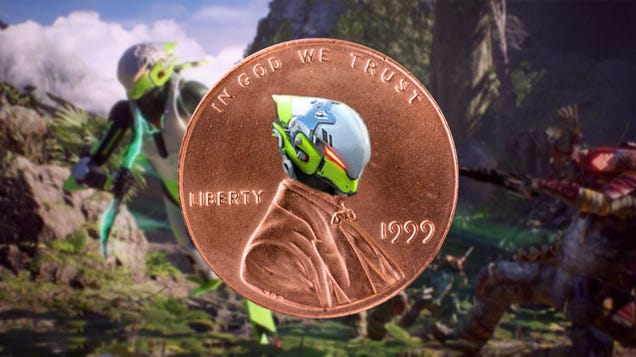 File this one under funny or sad. Or both. Anthem, BioWare's doomed loot shooter from 2019 can now be purchased used for very cheap. Like one penny cheap if you're in the right place. Or, if you're like TikTok user ClockLava, you might just get it for free from a generous GameStop employee who spots you that single…
---
Kotaku Tuesday, July 19, 2022 12:05 PM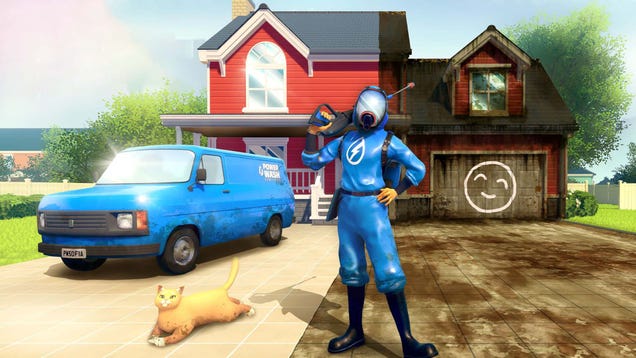 PowerWash Simulator recently left Early Access on Steam and came to Xbox via Game Pass. Looking at the recent numbers and charts, it seems more people than ever before are entering the satisfying world of digital power-washing. But while it might be fun and oh-so-satisfying to clean dirt using high-powered water…
---
PCGamesN Tuesday, July 19, 2022 6:56 PM
Hotta Studio released a new Tower of Fantasy trailer highlighting some of the characters you can expect to meet in the upcoming Genshin Impact-styled RPG. That's what the trailer says at least, but it focuses just as much on showcasing some of the traversal methods you can use to get around the sci-fi world of Aida, including a mech shell and a robotic unicorn. While Tower of Fantasy looks and, from the beta, plays a lot like Genshin Impact, the trailer helps show what makes Hotta's open-world adventure a bit different.
---
PCGamesN Tuesday, July 19, 2022 5:47 PM
A secret research facility. Terrorists bent on global destruction. A stealth operative with the skills to take them down. Sure, it might look like Metal Gear Solid at first, but this is Covert Critter, an indie love letter to the first of Hideo Kojima's stealth game series, with a highly trained gecko taking the place of Solid Snake.
---
PCGamesN Tuesday, July 19, 2022 4:42 PM
If you've wrung every overwhelming fight and bit of loot out of tabletop RPG game Gloomhaven and are on the hunt for a new adventure, there's good news in the tavern: a new expansion is coming out soon, and it's going to feature some of the game's toughest challenges to date. Solo Scenarios: Mercenary Challenges hits digital storefronts September 22, and it adds 17 new advanced-level missions, each designed to be completed by a single specific mercenary.
---
PCGamesN Tuesday, July 19, 2022 3:34 PM
The Lost Ark Arcanist class is just around the corner, along with a pool party battle royale, brutally difficult Raids, and an event-exclusive power pass. It's all part of the latest Lost Ark update, Spells in Spades, which releases July 20 and promises to be a more substantial update than we saw in June. The Arcanist uses cards for magic attacks and as physical weapons, hurling cards at enemies and slicing them into pieces, Smilegate says, but the real draw with the MMO game's new class is its Stack and Ruin effects. Stack skills place stacks on a foe, as you'd expect from the name, and Ruin skills consume existing stacks to deal extra damage. Plan your attacks well, and you could sweep the field with the Arcanist.
Best MMORPG – top MMOs you should play
,
Best Lost Ark Glaivier builds for PvP and PvE
,
Best fantasy games on PC
---
PCGamesN Tuesday, July 19, 2022 5:41 PM
A fresh Destiny 2 weekly reset is upon us. As a premier live service game, one of the main ways that Bungie keeps players coming back to Destiny 2 is with its weekly resets. These typically offer a content refresh across the space game's various planets, raids, and dungeons, along with minor bug fixes and changes to address outstanding player concerns. The reset often includes new seasonal mission content or updates to existing in-game activities for players who own the seasonal content. And, with ongoing weekly updates to the Nightfall, the Crucible playlist, campaign missions, in-game activities and bounties, there's more to track than ever.
The Destiny 2 weekly reset takes place at the same time each week. There's often some server downtime around the reset, so you should take note of that if you're unable to log into the game at precisely that time. Once the reset begins, you'll have a full week to explore all the changes before Bungie rolls out another set of changes on the same day and time the following week.
Here, we're offering Destiny 2 players a recap of all the weekly reset changes so you know what shiny new activities to prioritise while grinding for loot.
Destiny 2 classes
,
Destiny 2 exotics
,
Destiny 2 builds
---
PCGamesN Tuesday, July 19, 2022 3:20 PM
You'll be able to change your character class every week when the next Diablo Immortal update arrives July 20. The new class change mechanic allows you to freely swap to a new class in the RPG game once every seven days, and there's a new set of legendary items to hunt as well.
Diablo Immortal tier list
,
Diablo Immortal system requirements
,
Best Diablo Immortal builds
---
PCGamesN Tuesday, July 19, 2022 3:28 PM
Want to know what this week's Destiny 2 Nightfall weapon is? Each week you've got a chance at a different weapon for completing Nightfall Strikes, and ever since Season of the Lost, fan-favourite legacy weapons from the original Destiny have been added to the rotation. Two new weapons were introduced into the pool in Season of the Risen, so it's more important than ever to know in advance the Nightfall weapon schedule.
In case you don't know what the Destiny 2 Nightfall weapon means, Nightfall: The Ordeal is a playlist available in the Vanguard menu, alongside the basic Strike playlist. Each week, a different Strike is chosen as the Nightfall, and offered in five escalating difficulties, with harder enemies, challenging modifiers, and enemy power levels cranking up.
The coveted Nightfall weapons have a chance to drop from any Nightfall Strike difficulty, but it's far more likely at higher levels. Your best bet for farming each week's Nightfall weapon is to set the Strike to Master difficulty, according to YouTuber Aztecross. You should also note that there's no automatic matchmaking above Hero difficulty, however, so you'll need to get a squad together.
Destiny 2 classes
,
Destiny 2 exotics
,
Destiny 2 builds
---
PCGamesN Tuesday, July 19, 2022 2:01 PM
The QA team at Blizzard Albany has voted to form a union under the Communication Workers of America, called Game Workers Alliance Albany, similar to their QA counterparts at Raven Studio. Blizzard Albany, formerly Vicarious Visions until April 2022, filed the decision with the National Labor Relations Board and requested recognition from Activision Blizzard on July 14, before making the news public on Twitter and explaining the reasons behind their choice to The Washington Post.
---
PCGamesN Tuesday, July 19, 2022 12:56 PM
A chat-based Roblox exploit appears to be causing players to lose account access after joining specific games. Multiple members of the Roblox community report falling victim to the exploits, with punishments that range from a few days to permanent bans.
Roblox Trading News initially flagged the exploit, noting that players who joined an experience called Crossroads [A.2] would immediately have their accounts banned. The exploit reportedly works by taking over the user's chat and triggering strings of inappropriate phrases. Roblox's chat moderation tools automatically flag these phrases, which leads innocent players to then face account bans.
Roblox streamer KreekCraft addressed the issue in a video titled "My Roblox Account Was Banned." The video includes footage of streamer clarkt1000 falling victim to the exploit and becoming audibly upset upon learning of the ban. Although Crossroads [A.2] is no longer accessible on the platform, KreekCraft claims to know of at least four other games that appear to be using the same functionality to trigger bans.
Best Roblox games
,
Roblox promo codes
,
Roblox music codes
---
PCGamesN Tuesday, July 19, 2022 12:42 PM
Elden Ring speedruns have been consistently a source of wonder. Ever since From Software's brutal RPG launched in February, devoted, masochistic players have been throwing themselves at the game again and again trying to lower their completion time as much as possible. And now there's a new threshold, as for the first time ever, one speedrunner blinks through Elden Ring in less than five minutes.
SeekerTV, who also speedruns Deathloop, and streams Elden Ring on Twitch, posted the run to their YouTube channel, demonstrating how with the right combination of exploits, glitches, and lightning reflexes, one of the world's hardest RPGs can be beat in the time it takes to boil an egg.
The best Elden Ring builds
,
Elden Ring bosses
,
The best Elden Ring classes
---
PCGamesN Tuesday, July 19, 2022 12:36 PM
After the best F1 22 Monaco setup? One of the hardest races in F1, this challenging street circuit features barely any overtaking opportunities and requires precision and accuracy in its slow, tight corners around the streets of Monaco. Whether it's the slowest corner on the entire calendar by the Grand Hotel or the fast entry into the Novelle Chicane, this is one track you'll need a solid setup for to avoid damage.
So if you need the best F1 22 Monaco setup to successfully take on this legendary circuit, you want a similar build to the best F1 22 Silverstone setup, focusing on stability, control, and tyre management. Here's how we've built our car below, but feel free to tweak and adjust to get a performance that suits you.
F1 22 review
,
Best racing games
,
Simulation games
---
PCGamesN Tuesday, July 19, 2022 12:30 PM
Looking for the best F1 22 Silverstone setup? This speedy F1 track has plenty of overtaking opportunities, quick straights, and challenging, historical corners including Maggotts, Becketts, and Abbey. Dubbed one of the fastest tracks in the world, you want to be careful not to fall into speed traps, understand the importance of rear stability, and manage your tyres in the temperamental British weather.
So, what is the best F1 22 Silverstone setup? As you'll be moving at extremely high speeds through this 5.89km circuit, rear stability is important to manage, so your car can cope with the swift change in direction thanks to the 18 corners. Here's what we recommend, but feel free to tinker with the below to find a setup that suits your driving style.
F1 22 review
,
Best racing games
,
Simulation games
---
PCGamesN Tuesday, July 19, 2022 12:24 PM
Want to know about the Genshin Impact Tighnari banner? He is an upcoming Genshin Impact character and one of three recently announced by Hoyoverse that we think may be coming in the Genshin Impact 3.0 update, along with the new Sumeru region and the Dendro element.
Genshin Impact 2.8 release date
,
Genshin Impact character tier list
,
Genshin Impact leveling guide
---
PCGamesN Tuesday, July 19, 2022 12:22 PM
The Stray Super Spirit laundromat on the western side of the slums is one door that is very firmly closed, despite the fact you need to get inside to grab the detergent for the Barterman. While most of the residents are welcoming to our furry protagonist, getting into Super Spirit can be quite tricky.
The exterior of the Stray Super Spirit laundromat is characterised by its blazing red neon sign, making it quite difficult to miss. However, not even scratching at the door will grant you access. You might be tempted to explore elsewhere, but you'll need to find a way inside eventually to collect the Super Spirit detergent for the Barterman.
The best Stray tips
,
Stray review
,
Stray system requirements
---
PCGamesN Tuesday, July 19, 2022 12:08 PM
Hell Let Loose is one of the best WW2 games out there, and today it's gotten a major update that adds a new historic map, plus night and low-light variants of several of its existing maps. The new map, Remagen, recreates an Allied push to capture a key bridge in occupied Germany in 1945, and includes some all new match dynamics that'll make it a unique location to fight on.
Review
,
Carentan feels like 'Band of Brothers'
,
Post-launch roadmap
---
Rock Paper Shotgun Latest Articles Feed Tuesday, July 19, 2022 6:11 PM
I've not been slow while writing news stories this evening, I have throttled my performance to protect myself. In this I may have something in common with the Steam Deck. Valve tweeted earlier today to let users "in the midst of a heatwave" know that at temperatures over 35 degrees centigrade, the Steam Deck may not run at its best.
---
Rock Paper Shotgun Latest Articles Feed Tuesday, July 19, 2022 5:37 PM
I'm a huge fan of watching the AI fight each other, whether that's spawning demons in Dwarf Fortress's Arena mode or carting around a suicidally incompetent security guard in Half-Life. Enter CacoFrendo, a mod for the original Doom that lets you pet the Cacodemon until he becomes your pal and fights on your side.
---
Rock Paper Shotgun Latest Articles Feed Tuesday, July 19, 2022 5:12 PM
Long awaited cat 'em up Stray is out as of today, which is good news for us humans who play videogames. It may also be good news for actual cats, if the Twitter account Cats Watching Stray is any indication. It seems like cats can't get enough of watching their virtual doppelganger on screen, and in turn, I can't get enough of watching them watching.
---
Rock Paper Shotgun Latest Articles Feed Tuesday, July 19, 2022 4:43 PM
As per usual, I'm here to tell you about a new quart of game juice being loaded into the Game Pass tube. As per usual, I'm going to frame these games as alternately new indie games with potential and mid-tier blockbusters you (probably) never got around to. What's different this time is that there's also an all-time classic on the list.
---
Rock Paper Shotgun Latest Articles Feed Tuesday, July 19, 2022 1:30 PM
Arkane Studios' back catalogue shows a team that's constantly growing, changing and learning from their past – something that has never been clearer than in their most recent game, Deathloop. The studio's latest feels at once unique and distinct – and yet clearly carries that Arkane DNA, which has been fine-tuned with each successive release. It's an ethos encapsulated by the game's own time loop, in which protagonist Colt Vahn relives the same day again and again as he searches for a way to break free of it - an idea that was, among other things, designed to encourage something hardcore Arkane fans had been doing already – replaying the game over and over again.
While Dishonored had gently suggested repeat playthroughs with its kill/non-lethal runs, plenty of players still called it a day at the end of their first playthrough. Deathloop needed a more direct approach, its developers tell us.
---
Rock Paper Shotgun Latest Articles Feed Tuesday, July 19, 2022 12:11 PM
In a vaguely Yakuza sort of way, we've been treated to our first glimpse of what's likely to be Yakuza 8. First spotted by Japanese video game magazine Famitsu, MMA fighter Mikuru Asakura and his team posted a video of them touring Ryu Ga Gotoku Studio's offices before he gets his face scanned by a wall of cameras. But before the face-scanning, they record snippets of the Yakuza: Like A Dragon lads having a heated discussion in a small apartment. Ichiban has a ponytail! Apparently, there's a new town? And I got my mum to translate some bits. Sorry mum.
The video in question sees Mikuru Asakura wandering about RGG's studios having a great time. First, he chats with Sega Sammy's President Haruki Satomi, who says that there's a new town in the next Yakuza game and reaffirms that they're developing a title outside of the Yakuza and Judgment series. Aside from that, it's a jovial enough chat with no more morsels of info to chase.
And then Asakura is given a proper tour of the development area by RGG representative Masayoshi Yokoyama, where he marvels at the sheer number of folks working on the game and the face motion capture on some dev screens. Then onto the juicy stuff, which sees the camera pan over what looks like Yakuza 8 footage. In it, we see Ichiban Kasuga (who now sports a pony tail instead of a wild mess of hair), Yu Nanba, and Koichi Adachi from Like A Dragon having a right old natter. Asakura even asks whether it's okay to be filming these bits, but Yokoyama gives him the go-ahead.
---
Twinfinite Tuesday, July 19, 2022 6:19 PM
Atlus released another of its daily trailers of the upcoming JRPG Soul Hackers 2, focusing on the demons that will be featured in the game.
---
Twinfinite Tuesday, July 19, 2022 6:08 PM
Today third-party developers had several relevant releases to share of add-ons for Microsoft Flight Simulators.
---
Twinfinite Tuesday, July 19, 2022 5:54 PM
A Wordle a day keeps the... word doctor away?
---
Twinfinite Tuesday, July 19, 2022 5:10 PM
Japanese manufacturer Kotobukiya is continuing its quest to reprint all the old but gold Muv-Luv Alternative plastic model kits.
---
Twinfinite Tuesday, July 19, 2022 4:32 PM
Here is how to solve the Syncing Account State Error in MultiVersus.
---
Twinfinite Tuesday, July 19, 2022 4:08 PM
Firaxis Games revealed another trailer of the turn-based tactical game Marvel's Midnight Suns, dedicated to one of its playable superheroes.
---
Twinfinite Tuesday, July 19, 2022 3:48 PM
Find out how to unlock all the trophies for As Dusk Falls.
---
Twinfinite Tuesday, July 19, 2022 2:19 PM
The Lord of the Rings: The Rings of Power is not doing well on Youtube.
---
Twinfinite Tuesday, July 19, 2022 1:49 PM
The Dragon Prince returns.
---
Twinfinite Tuesday, July 19, 2022 1:43 PM
Bandai Namco released another character trailer of its upcoming fighting game JoJo's Bizarre Adventure: All-Star Battle R.
---
Twinfinite Tuesday, July 19, 2022 1:27 PM
Wondering if PSN is down? We walk you through all the necessary steps to check whether PS Plus is Working.
---
Twinfinite Tuesday, July 19, 2022 1:23 PM
Today both the Japanese and western arms of Capcom released new gameplay of the upcoming dinosaur shooter Exoprimal.
---
Twinfinite Tuesday, July 19, 2022 1:04 PM
Become a cat DJ with Stray's Scratch Trophy.
---
Twinfinite Tuesday, July 19, 2022 1:03 PM
Today Level Infinite and Hotta Studio revealed another trailer of the upcoming online RPG Tower of Fantasy.
---
Twinfinite Tuesday, July 19, 2022 12:49 PM
Get yourself signed up and playing the MultiVersus open beta here!
---
Twinfinite Tuesday, July 19, 2022 12:30 PM
Why not just make a house out of cactus blocks?
---
Twinfinite Tuesday, July 19, 2022 12:24 PM
Sit back, relax, and channel surf to help you get this purrrfect Stray trophy!
---
Twinfinite Tuesday, July 19, 2022 12:12 PM
Everything you need to know to find Clementine's address in Midtown in Stray!
---
PC Invasion - FeedDDD Tuesday, July 19, 2022 7:30 PM
The iconic Nvidia RTX GPU branding carries with it a premium conception. RTX means ray tracing, DLSS, and by association, high performance. That's less so the case when it comes to the specs of the RTX 3050, which make it significantly less powerful than the rest of the Nvidia RTX 30 Series lineup. This problem is about to become further exacerbated with the OEM-specific GPU variant, which is something consumers need to be aware of, and potentially, watch out for. As of now, there are two distinct versions of the Nvidia RTX 3050 with different specs. This is clearly displayed on Nvidia's website. The original specifications should still apply to graphics cards purchased from Add-in Board Partners (commonly referred to as AIBs). Examples of these include EVGA, MSI, ASUS, Gigabyte, ASRock, Zotac, Inno3D, PNY, Yeston, etc. However, you'll want to watch out for OEM versions from companies like Dell (Alienware), Lenovo (Legion), and HP (Omen) to name the major brand...
---
PC Invasion - FeedDDD Tuesday, July 19, 2022 5:30 PM
Interest in the RTX 40 Series is rapidly increasing in anticipation of an initial fall release. As such, there are many rumors and performance leaks springing up around the internet. Preliminary performance leaks often come from synthetic benchmark tests, but we're all about the real-world performance here. We at last have something to share in regards to gaming performance of the RTX 40 Series, and it relates to the title Control. As reported by VideoCardz, Twitter user AGF @XpeaGPU claims to have information about the first in-game score for the full AD102 GPU that's expected to power the RTX 4090 Ti, or whatever top-end option Nvidia goes with for its RTX 40 Series. According to AGF's understanding of the test, the AD102 GPU managed to exceed 160+ fps in Control at 4K resolution with DLSS Quality and all other settings cranked to the max, including ray tracing. Ultimate power play That's a hefty increase of about 2.2x the performance compared to the ex...
---
PC Invasion - FeedDDD Tuesday, July 19, 2022 5:00 PM
It's difficult to separate Obsidian's miniscule survival game from its influences. A story involving shrunken people exploring a back yard is not a new idea. It was the premise for the 1989 Rick Moranis-led Honey, I Shrunk the Kids, in which a scientist creates a device that accidentally shrinks his and his neighbors' children. But from big-screen inspirations, Grounded will soon have its own teeny tiny adventures retold as a TV adaptation. Confirmed by Deadline, Grounded is ironically headed to the small screen as a TV show. The Grounded series will be written by Brent Friedman, whose work includes Star Wars: Rebels, Call of Duty: Vanguard, and Halo 4. He also did the screenplay for 1997's Mortal Kombat: Annihilation, but we won't hold that against him. The Grounded TV series will follow along with the story of the game. Four young friends wind up two-inches tall after a scientific device shrinks and traps them in a backyard filled with environment...
---
PC Invasion - FeedDDD Tuesday, July 19, 2022 4:30 PM
Those within the Corsair and Elgato ecosystem are getting a boost in quality, as the peripheral company has announced a new software partnership with Nvidia. The agreement will see Nvidia Broadcast features become integrated into various Corsair and Elgato products such as Corsair iCue, Elgato Wave Link, and Elgato Camera Hub software. The features will be available to those with various Nvidia graphics cards including the GeForce RTX 2060, Quadro RTX 3000, Titan RTX, and higher. Unfortunately, those with AMD cards won't be able to utilize the Nvidia Broadcast elements within the software. "With NVIDIA Broadcast integration, we're adding to the powerful capabilities of iCUE and Elgato software to create a more professional gaming, streaming, and remote work setup," said Thi La, president and COO of CORSAIR. Nvidia Broadcast brings quality to your streams By bringing over Nvidia Broadcast, a number of Elgato and Corsair programs will offer deeper options for thos...
---
PC Invasion - FeedDDD Tuesday, July 19, 2022 4:15 PM
Yakuza: Like a Dragon represented a significant shift in direction for Sega's acclaimed series. Nearly every game beforehand featured real-time, beat-'em-up-style combat, but Like a Dragon abandoned that approach in favor of an old-school, turn-based RPG battle system. This sudden change in genre risked alienating longtime fans of the Yakuza series, but developer Ryu Ga Gotoku Studio's gamble paid off. The critical and commercial success of Like a Dragon has no doubt left fans wondering how the developers will build upon this new direction in a future installment. Although Sega didn't provide the answer to that question directly, the company nonetheless allowed footage of the upcoming Yakuza 8 to surface online. This new footage came courtesy of Mikuru Asakura, a well-known mixed martial artist who recently paid a visit to Sega's development headquarters. The video of his visit lasts around 17 minutes and mostly consists of him interacting with a fe...
---
Tabletop Gaming News Tuesday, July 19, 2022 6:00 PM
---
Tabletop Gaming News Tuesday, July 19, 2022 5:00 PM
---
Tabletop Gaming News Tuesday, July 19, 2022 4:00 PM
---
Tabletop Gaming News Tuesday, July 19, 2022 3:00 PM
---
Tabletop Gaming News Tuesday, July 19, 2022 2:00 PM
---
Tabletop Gaming News Tuesday, July 19, 2022 1:00 PM
---
Player Assist | Game Guides & Walkthroughs Tuesday, July 19, 2022 4:00 PM
Traveling across the ocean is cool, but have you ever gone underwater in GTA 5? The Grand Theft Auto franchise has always given its fans a taste of what it is like to drive or pilot multiple types of vehicles in-game. The game has its fair share of unique vehicles such as Helicopters, Tanks, Armored […]
---
Player Assist | Game Guides & Walkthroughs Tuesday, July 19, 2022 3:00 PM
Keeping a consistent in-game sensitivity is one of the keys to building the muscle memory required to execute those juicy flicks. VALORANT and CSGO are two of the most popular tactical FPS games in the market today. CSGO has been around for a much longer time and arguably has a bigger fanbase than VALORANT. However, […]
---
Player Assist | Game Guides & Walkthroughs Tuesday, July 19, 2022 2:00 PM
Stardew Valley is no doubt an ideal place for farming. The rich loam soil covering most of your farm has all the qualities to grow crops. Add a dash of fertilizer, and that soil can cultivate the best-tasting fruits and veggies in the valley. Fertilizers are purchased from various shops, but you can make some […]
---
Player Assist | Game Guides & Walkthroughs Tuesday, July 19, 2022 1:00 PM
Pokemon Legends: Arceus is set in olden times in the Pokemon world when it was rare to find harmony between people and Pokemon. Set in the Hisui region, modern-day Sinnoh, you will join the Galaxy Expedition Team (Galaxy Team for short) as a member of the Survey Corps stationed in Jubilife Village. You will be […]
---
Player Assist | Game Guides & Walkthroughs Tuesday, July 19, 2022 12:00 PM
MMORPG features several in-game currencies that players can use to purchase various items in-game. Find out how and where to use Eternal Orbs in this guide. Diablo Immortal has seven unique currencies, each with unique use cases in-game. For example, Gold primarily purchases equipment upgrades and items from certain vendors, while Platinum is used at […]
---
Level Up Tuesday, July 19, 2022 12:13 PM
<a href="https://www.gameinformer.com/2022/04/15/no-more-heroes-3-brings-earths-top-assassin-to-more-platforms-this-fall">We learned in April</a> that the Switch-exclusive No More Heroes 3 was expanding its…