---
Kotaku Thursday, May 26, 2022 9:10 PM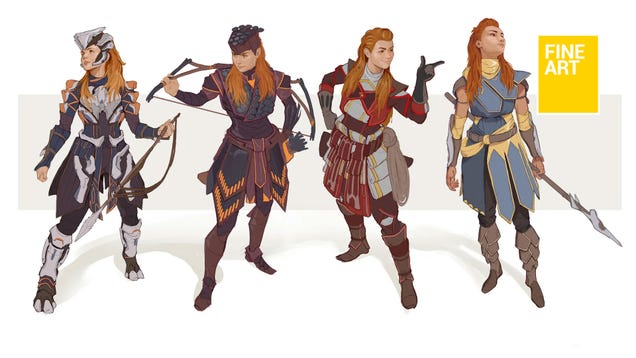 Horizon Forbidden West has been out long enough now that the game's artists are free to post their work on sites like ArtStation, so tonight we're going to be taking a look at all kinds of stuff that went into the game's creation.
---
Kotaku Thursday, May 26, 2022 8:00 PM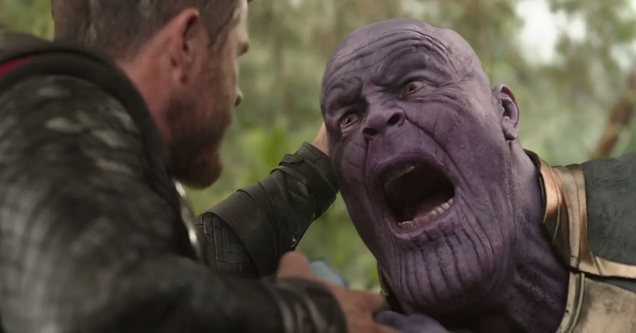 So, for a little while at least, there was a plan for Daybreak's Dimension Ink studio (DC Universe Online) to develop an MMO based on the Marvel universe. That game, whatever it was called and however it was shaping up, has now been cancelled.

---
Kotaku Thursday, May 26, 2022 6:10 PM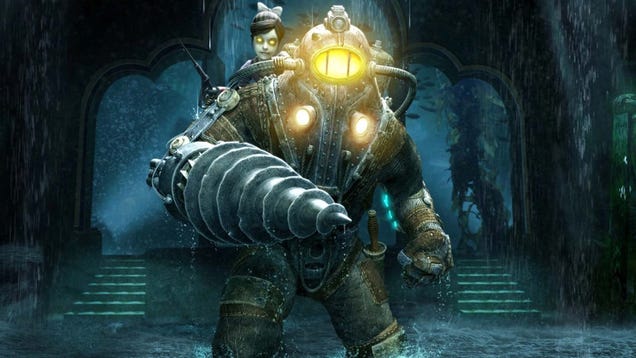 I'm not going to do a "Would you kindly" joke. I'm not going to do it. I'm better than that. Besides, you don't need to be brainwashed to know how good a deal it is to get all three Bioshock games on PC for absolutely nothing at all via the latest Epic Games Store giveaway.
---
Kotaku Thursday, May 26, 2022 4:30 PM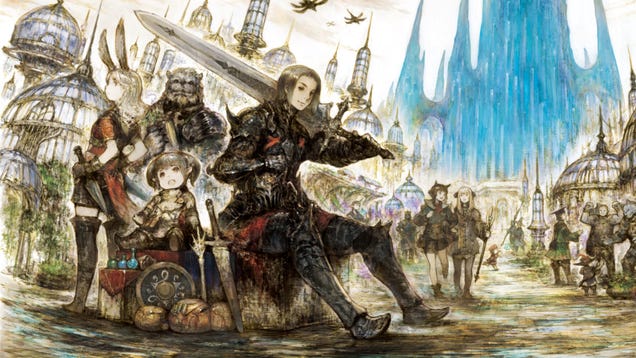 With lengthy wait times a distant memory, the Final Fantasy XIV team is ready to return to normalcy by letting folks stay logged in forever, no matter how long they go without, you know, actually playing the massively multiplayer online game.

---
Kotaku Thursday, May 26, 2022 4:15 PM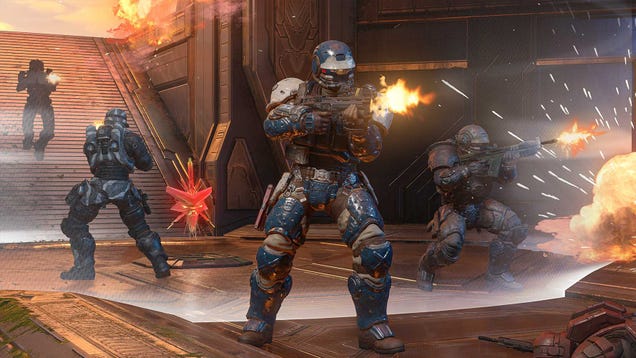 To follow Halo Infinite closely is to subject yourself to constant emotional whiplash. One day it's on the top of the charts. The next, it feels like all of social media is calling it a "dead game." Or maybe the developer adds a ton of cool stuff to the game…and then breaks a ton of other cool stuff…and then un-breaks…
---
Kotaku Thursday, May 26, 2022 4:00 PM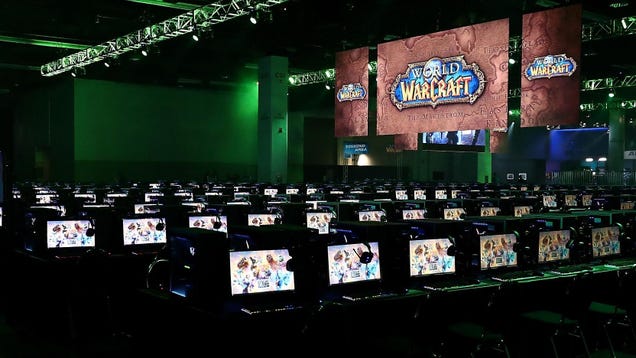 A 29-year-old former airport cop, Evan Baltierra, was arrested this week and charged in federal court with allegedly harassing a World of Warcraft streamer off of Twitch. The two met in person at BlizzCon 2019, according to an accompanying affidavit, but when the streamer declined to be his "valentine" and later took…
---
Kotaku Thursday, May 26, 2022 3:45 PM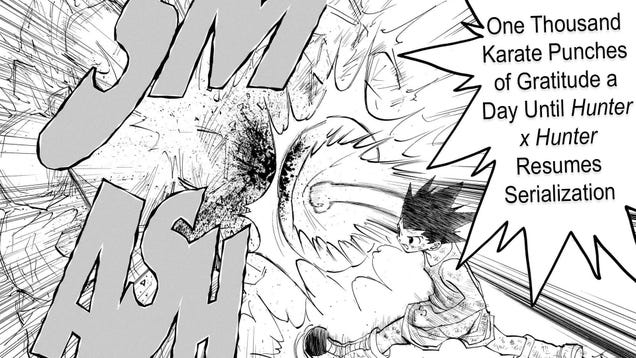 Hunter x Hunter fans around the world clamored in celebration earlier this week after creator Yoshihiro Togashi teased the end of the beloved shonen manga's hiatus. But while some merely waited for two years, one unsung fan put himself through real-life training until the day the manga resumed serialization.
---
Kotaku Thursday, May 26, 2022 3:05 PM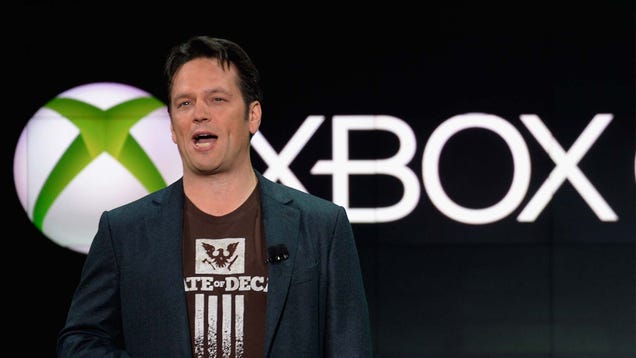 In today's internal all-hands meeting with Xbox Game Studios employees, Head of Xbox Phil Spencer said that he would recognize Raven Software's union. This came after the QA testers at Raven voted to form the first labor union at a major studio.
---
Kotaku Thursday, May 26, 2022 3:00 PM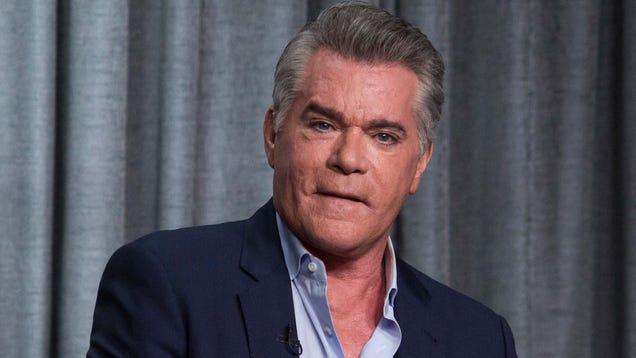 Actor and producer Ray Liotta, famous for his starring role as Tommy Vercetti in the PS2 open-world classic Grand Theft Auto: Vice City, has died. He was 67 years old. He leaves behind a daughter and fiancée.
---
Kotaku Thursday, May 26, 2022 2:40 PM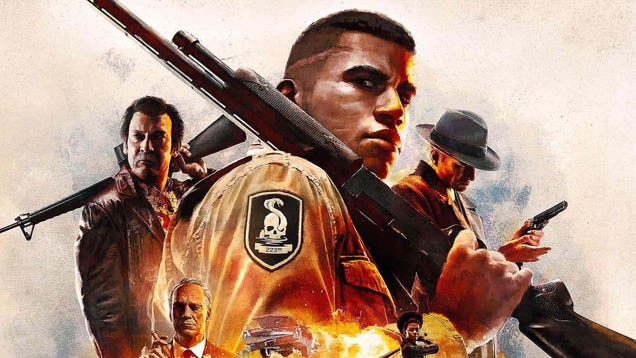 Hangar 13 can't catch a break. The studio behind Mafia III, which suffered multiple rounds of layoffs in the years that followed its 2016 launch, is once again on the chopping block. Kotaku has learned that in addition to a steady stream of departures, developers across the studio's three global sites have been let…
---
PCGamesN Thursday, May 26, 2022 5:48 PM
Developer CD Projekt Red has a few irons in the fire at the moment, but the bulk of its developers are currently working on the Cyberpunk 2077 expansion, which is currently slated for a release date in 2023. The expansion has engaged an increasing share of the studio's developers since Cyberpunk 2077 launched in December 2020.
According to CD Projekt's latest investor relations presentation, about half of the development studio's staff are currently working on the upcoming expansion for Cyberpunk 2077. In the current breakdown, about a fifth of the developers are working on 'other projects,' which include a 'new game in The Witcher IP'. We've already heard a little about that one: it's The Witcher 4, the start of a "new saga" featuring the School of the Lynx, and it's being built in Unreal Engine 5.
Smaller segments of the studio are currently dedicated to 'Gwent-related projects,' the group's mobile games studio Spokko, continued support for Cyberpunk 2077 and its next-gen console versions, a new project with The Molasses Flood, and the next-gen version of The Witcher 3.
Cyberpunk 2077 review
,
Cyberpunk 2077 lore & universe
,
Buy Cyberpunk 2077
---
PCGamesN Thursday, May 26, 2022 4:24 PM
A group of 'dozens' of current and former workers at Microsoft - which is closing on a deal to buy embattled games publisher Activision Blizzard - have accused a group of top-level executives of workplace misconduct, a pattern they say has persisted for years at the tech company. The employees claim these executives verbally abused workers, downplayed the contributions of women, and rarely addressed concerns raised by staff.
Business Insider reports that the employees have alleged that former executive vice president Terry Myerson, HoloLens lead developer Alex Kipman, and Product and Engineering head Tom Keane have each contributed to a hostile work environment at Microsoft, and rarely faced any administrative action when complaints have been filed against them.
We reached out to Microsoft about the allegations, and a company spokesperson tells us they are unaware of any specific reports about the behaviour detailed in the report. "Microsoft is deeply invested in all aspects of our culture and employee experience, which includes ensuring employees have clear opportunities to voice any concerns they have about workplace behaviour," the spokesperson says.
Microsoft DirectX Raytracing
,
Microsoft Hololens hands-on
,
Windows Game Mode preview
---
PCGamesN Thursday, May 26, 2022 2:11 PM
The Diablo Immortal release time is just about upon us. The action RPG game was initially planned as a mobile-only entry in the venerable Diablo series, but Blizzard announced in April that a PC open beta was coming, too - and that it would launch alongside the mobile version.
Now that the Diablo Immortal release date is nigh, Blizzard has announced the global launch times as well. Due to the way mobile games are published and made available on various platforms' marketplaces, some users may see the app show up early, starting on the morning of June 1. Most will see it arrive at some point on June 2, although for certain time zones in Asia and Australia, that'll translate to June 3.
You can preload Diablo Immortal now, however. On PC, you'll find it in the Battle.net app. You'll probably see a splash screen pop up when you launch the app that takes you directly to the Diablo Immortal page, but if that doesn't happen for some reason, select the 'Games' tab, then find the Diablo Immortal tile, and click the install button.
---
Rock Paper Shotgun Latest Articles Feed Thursday, May 26, 2022 5:03 PM
Wordle is a puzzle game I play for a few minutes each day in order to relax. WeWordle, by comparison, isn't relaxing at all. It's a multiplayer variant where both players take it in turns to guess words on the same board, which means that each helpful guess you make is also helping your opponent.
---
Rock Paper Shotgun Latest Articles Feed Thursday, May 26, 2022 4:14 PM
BioShock: The Collection is the latest freebie on the Epic Games Store. Grab it anytime between now and June 2nd and BioShocks 1, 2 and Infinite are free to keep forever, including all the add-ons such as Minerva's Den and Burial At Sea.
---
Rock Paper Shotgun Latest Articles Feed Thursday, May 26, 2022 3:14 PM
---
Rock Paper Shotgun Latest Articles Feed Thursday, May 26, 2022 2:38 PM
Sony mentioned in an investor call this week that a third of their first-party games would be on PC by 2025. Well, it looks like Returnal could be next in line to be ported across based on details in a new listing on SteamDB.
---
Twinfinite Thursday, May 26, 2022 9:41 PM
It's time to rack your brain to try to solve yet another Wordle puzzle by guessing a random five-letter word within six attempts. It's almost impossible to get the word right on your first try, and if you're finding yourself on the ropes with little hope of getting it correct on your final attempt, we're […]
---
Twinfinite Thursday, May 26, 2022 9:29 PM
One might argue that Wordle is shaping up to be the biggest game of the year, especially given how it's completely taken the world by storm when it blew up in January. The game's concept is very simple, but very compelling: guess a random five-letter word each day, but do it within six attempts. Guess […]
---
Twinfinite Thursday, May 26, 2022 9:22 PM
Nintendo has just added three more classic titles to the Nintendo Switch Online NES and SNES library of games. Pinball, Congo's Caper, and Rival Turf are now available for Nintendo Switch Online subscribers to play. Pinball was originally released on the Nintendo Entertainment System in 1984. It was based on the Pinball version of Game […]
---
Twinfinite Thursday, May 26, 2022 9:20 PM
Wordle fans rejoice, as it's a new day, which means that there's yet another Wordle puzzle to solve. The game's premise is simple, challenging players to guess a random five-letter word each day within six attempts. You could get totally lucky and guess it right on the first try, but if your mind starts blanking […]
---
Twinfinite Thursday, May 26, 2022 9:12 PM
Before you dive into the Wordle puzzle of the day, why not give yourself a boost by preparing first? Having prior knowledge of the different words that can work as an answer is always an excellent way to take on a challenge like this. In this helpful guide, we will go through all 5-letter words […]
---
Twinfinite Thursday, May 26, 2022 9:11 PM
A new Star Wars original series, Skeleton Crew, has been officially announced to launch on Disney+. Rumors of the show have circulated in the community for a while, and fans are finally excited to hear of its arrival. So, when does Star Wars: Skeleton Crew Starring Jude Law Release? Star Wars: Skeleton Crew Release Date […]
---
Twinfinite Thursday, May 26, 2022 9:09 PM
Sniper Elite 5 has stealthily launched today, bringing back Karl Fairburne and his crusade of disrupting Nazi operations during World War 2. Boasting enhanced kill cams, unparalleled tactical third-person sniping and a plentiful selection of multiplayer modes such as 8v8 and "Invasion" modes, there is a hefty amount of content to keep avid fans satisfied […]
---
Twinfinite Thursday, May 26, 2022 9:07 PM
Star Wars fans are excited about all the new content for the franchise, including the arrival of the Obi-Wan Kenobi Limited Series and a release date for Andor. The Mandalorian is also joining in with a confirmation of the next season announced by Disney. The show's second season debuted in Oct. 2020, and fans have […]
---
Twinfinite Thursday, May 26, 2022 7:55 PM
Today third-party developers released a new major airport for Microsoft Flight Simulator and shared screenshots of another.
---
Twinfinite Thursday, May 26, 2022 7:06 PM
It's a new day and that means there's a fresh Wordle answer to be resolved. With it being a Friday, chances are you're trying to solve the brainteaser on your way to work. In this guide, we'll be giving you today's Wordle answer for May 27, 2022, so you can keep that winning streak going. […]
---
Twinfinite Thursday, May 26, 2022 6:37 PM
Today Atlus released another daily trailer of its upcoming JRPG Soul Hackers 2, focusing on one of the demons that will appear in the game.
---
Twinfinite Thursday, May 26, 2022 6:29 PM
Today Bandai Namco hosted the Gundam Game Fest event sharing news about four Gundam games, including a brand new one.
---
Twinfinite Thursday, May 26, 2022 5:36 PM
Today Cloud Imperium Games released another video showcasing a new vehicle coming to its growing space game Star Citizen.
---
Twinfinite Thursday, May 26, 2022 5:23 PM
Attack on Titan (Shingeki no Kyojin) is a huge cultural phenomenon. When we consider the massive boom in anime consumption in the West brought about by the internet, Attack on Titan should be right at the forefront of the conversation. New fans might get a little confused about what order they should watch the various […]
---
Twinfinite Thursday, May 26, 2022 5:13 PM
Striking Distance Studios CEO Glen Schofield took to Twitter to provide information on the survival horror game The Callisto Protocol.
---
Twinfinite Thursday, May 26, 2022 4:55 PM
War Thunder developer Gaijin may not have an official Top Gun: Maverick license, but this isn't deterring them from joining the movie craze.
---
Twinfinite Thursday, May 26, 2022 4:35 PM
The Sniper Elite franchise has finally released its fifth installment featuring real-world locations and improved weapon physics. In the new expansive Campaign, you'll fight your way through battle zones set in France during 1944. There is also multiplayer gameplay available that allows you to invade other players' Campaigns or test your sharpshooting skills in a […]
---
Twinfinite Thursday, May 26, 2022 4:23 PM
Clouded Leopard Entertainment released an English trailer of The Legend of Heroes: Kuro no Kiseki, but it isn't what you may think it is.
---
Twinfinite Thursday, May 26, 2022 3:45 PM
Wracking your brain trying to figure out how to preload Diable Immortal right now for PC? Don't worry about a thing. We've got everything you need to know about getting everything installed nice and easy right here. Let's begin! While Diablo Immortal technically doesn't release until June 2 in most regions, PC players are actually […]
---
Twinfinite Thursday, May 26, 2022 3:23 PM
Curious as to when Star Wars: Andor releases for Disney+? Well, wonder no more, as we've got all the info you need regarding the newest television series coming to the sci-fi universe right here. So without further ado, let's dive right into the guide. Star Wars: Andor Release Date In a brand new teaser trailer […]
---
Siliconera Thursday, May 26, 2022 3:00 PM
People will have a second chance to get Nendoroids of the Konosuba characters. Good Smile Company announced it will once again offer the Aqua, Darkness, Kazuma, Megumin, and Yunyun figures. In the case of Kazuma and Yunyun, this is the first time they've returned since their 2018 debuts. Meanwhile, this is the fourth time Aqua will be rereleased. Most of them are ¥5,900/$53.99. However, Megumin is slightly more expensive at ¥6,100/$55.99.
As one might expect, each of these Konosuba Nendoroids come with the same items they did the first time around. Each one has three face plates. Everyone has their signature weapon. In the case of Megumin, you also get some magic effect parts and an eyepatch. Aqua, Darkness, and Megumin come with special bases as a Good Smile Company store pre-order bonus. Kazuma's pre-order bonus is a folded jersey he can carry. Yunyun's is a pair of bunny ears.
Here are some photos of the figures, including a few official ones of them with other Nendoroids in the cast.
[gallery columns="5" ids="928243,928244,928245,928246,928247,928248,928249,928250,928251,928252,928253,928254,928255,928256,928257" link="file"]
This comes about a year after the debut of some accessories for these figures. Back in September 2021, Good Smile Company added the Konosuba characters Aqua, Darkness, and Megumin to the Swacchao Nendoroid line. This meant people could get sitting versions of the cast members compatible with their past Nendoroid releases.
The Konosuba Nendoroids of the characters Aqua, Darkness, Kazuma, Megumin, and Yunyun will be out in October 2022 in Japan and December 2022 in North America. Pre-orders are open for them until July 6, 2022.
The post Nendoroids of Konosuba Characters Will Return in 2022 appeared first on Siliconera.
---
Siliconera Thursday, May 26, 2022 2:00 PM
With Funimation and Crunchyroll merging together, that can mean still some shows are showing up on the latter. Which means each month, new additions can come up alongside additional dubs. Crunchyroll just revealed the new anime coming to the service in June 2022, and among them are Hellsing, Psycho-Pass, and an English dub for Katsugeki Touken Ranbu.
Here's the full list of all the anime that will be "new" to Crunchyroll both at the end of May 2022 and June 2022, with both Hellsing adaptations sneaking in before the month ends.
May 31, 2022: Hellsing, Hellsing Ultimate, Psycho-Pass seasons 1-2, Shachibato! President, It's Time for Battle!, Stars Align, and Warlords of Sigrdrifa.
June 7, 2022: Arifureta: From Commonplace to World's Strongest, Blue Reflection Ray, and Super Cub.
June 14, 2022: How a Realist Hero Rebuilt the Kingdom and Pretty Boy Detective Club.
June 21, 2022: Kamisama Kiss and No Guns Life
As for the new dubs heading Crunchyroll at the end of May 2022 and throughout June 2022, here's what you can expect.
May 31, 2022: A Certain Scientific Accelerator, Hinomaru Sumo, Kakuriyo: Bed & Breakfast for Spirits, Katsugeki Touken Ranbu, and Restaurant to Another World
June 21, 2022: Radiant seasons 1 and 2
The post Crunchyroll May & June 2022 New Anime and Dubs Include Hellsing, Touken Ranbu appeared first on Siliconera.
---
PC Invasion - FeedDDD Thursday, May 26, 2022 7:30 PM
It turns out that AMD Radeon 7000 Series graphics cards might just feature DisplayPort 2.0 support. Twitter user Kepler_L2 recently posted a link to an AMD driver patch that references support for the new UHBR20 standard associated to DisplayPort 2.0. This will enable data throughput up to 80 Gbps, allowing for higher resolution gaming at higher framerates. When most gamers think of image quality and how to get the best framerates, they likely think of hardware first. But all hardware needs to go through cables to reach your display, where you see images at certain framerates. As the hardware continues to get better and become capable of supporting higher framerates and resolutions, so too must the cabling evolve to deliver all of that information on time. What makes DisplayPort 2.0 such a big deal is that it will more than double the throughput of today's DisplayPort 1.4a spec of 32.4Gbps. It'll also blow the HDMI 2.1 spec out of the water, which tops out at 48 Gbps...
---
PC Invasion - FeedDDD Thursday, May 26, 2022 7:00 PM
Back in 2019, developer Creepy Jar released Green Hell, a survival game that sees players within the beautiful, yet unforgiving Amazon rainforest. It performed well enough both critically and commercially to warrant the developers expanding on the game's premise, and they did so through the Spirits of Amazonia expansion as well as the Incuvo-developed VR version. The latter of which came out on the Quest 2 back in April. Now, the upcoming Steam version of Green Hell VR is on the way, promising to substantially build upon the gameplay found in the Quest 2 version. Plenty of players enjoyed Green Hell VR overall. However, it did streamline the original experience to a significant extent, which may have disappointed some who hoped for a more direct translation. According to a press release, Green Hell VR on Steam brings more to the fold. It'll implement "a wider terrain to explore, higher graphic fidelity, and different UI and mechanics" to provide R...
---
PC Invasion - FeedDDD Thursday, May 26, 2022 6:30 PM
New information has come to light regarding a PC port for Returnal. A SteamDB listing was uncovered, first reported by VGC. The listing hints that Returnal may the next PlayStation "exclusive" heading to PC. Sony has brought a handful of its first-party games to PC so far. Horizon Zero Dawn, and God of War are the two best-selling PC ports for the company. As of March 2022, Horizon Zero Dawn has over 2 million copies sold on PC. Originally revealed in a possible leak from GeForce Now, there have been prior reports of PC ports that have come to light in past months. The SteamDB listing is under the title Oregon. The listing for Oregon is classified under 16 categories, the main ones being bullet hell, sci-fi, and rogue-like. These all lend to the idea this title is Returnal. More so than the categories listed, the mention of "Tower of Sisyphus" and "Atropos" are direct references to the Returnal world. Atropos is the name of the planet where the game...
---
PC Invasion - FeedDDD Thursday, May 26, 2022 5:30 PM
At long last, Minecraft's The Wild update has a release date. On June 7, the update, also called 1.19, will be fully available for all Minecraft players. Update 1.19 has been sitting pretty as a Minecraft snapshot, or pre-release. It has seen three versions, all of which brought changes and fixes. But, in a couple short weeks, it'll all come together as an official launch. The Wild update was first shown off all the way back during Minecraft Live 2021. Two new biomes, the Deep Dark and Swamp, were revealed, along with new trees and more mobs. It was first meant to be a part of developer Mojang's Caves & Cliffs update, which released to high praise. So, what exactly does The Wild update bring to the Minecraft table? Well, the Deep Dark is your survival horror-esque biome. Deep underground, you may discover Ancient Cities with loot to gather. But you'll have to dodge Sculk Shriekers and a "terrifying" warden mob in order to earn that preciou...
---
PC Invasion - FeedDDD Thursday, May 26, 2022 5:00 PM
In the last few years, the PC gaming market has seen a resurgence of players and enthusiasts. Whether that's because of the hardware sector, with more GPU brands and iterations than you can shake a stick at, or the sheer amount of titles available, the market continues to flourish. That's one reason Sony may be banking on the PC gaming market, literally. A new report suggests that the company will continue pushing its first-party titles out to mouse and keyboard gamers with the expectation of making upwards of $300 million from PC games. If you were to ask someone a decade ago if Sony would bring its PlayStation titles to PC, they probably would have laughed in your face. However, the company has shown that it's more than just engaged with PC gamers; it's all in on them. The recent reports come from Sony's quarterly financial briefings regarding its future in gaming. In the lengthy report, Sony breaks down its plans to lean into PC gaming, setting its sight...
---
Tabletop Gaming News Thursday, May 26, 2022 6:00 PM
---
Tabletop Gaming News Thursday, May 26, 2022 5:00 PM
---
Tabletop Gaming News Thursday, May 26, 2022 4:00 PM
---
Tabletop Gaming News Thursday, May 26, 2022 3:00 PM
---
Player Assist | Game Guides & Walkthroughs Thursday, May 26, 2022 5:00 PM
Too many buttons to tap on in Apex Legends Mobile? Use the in-game Gyroscope option instead. Mobile gaming went from 2D side-scrolling games such as Jetpack Joyride to a full 3D open-world experience like Apex Legends Mobile in a few short years. However, progress does not come without its drawbacks. While games such as Apex […]
---
Player Assist | Game Guides & Walkthroughs Thursday, May 26, 2022 4:00 PM
So this is what King Neptune's weapons look like. It has not been too long ago when the VALORANT team teased content related to an aquarium, the ocean, or the sea. We previously speculated that the Tweet below from the VALORANT official Twitter page pointed towards some important lore reveal regarding VALORANT's 8th map. However, […]
---
Player Assist | Game Guides & Walkthroughs Thursday, May 26, 2022 3:00 PM
One of the Shrines in The Legend of Zelda: Breath of the Wild is the Zuna Kai Shrine or Zuna Kai's Blessing. The Shrine itself is no challenge at all. As you enter the Zuna Kai Shrine, Link will be able to access the Shrine's chest. He will be able to access the altar and […]
---
Gaming Instincts – Next-Generation of Video Game Journalism Thursday, May 26, 2022 5:20 PM
---
Gaming Instincts – Next-Generation of Video Game Journalism Thursday, May 26, 2022 4:50 PM
---
Gaming Instincts – Next-Generation of Video Game Journalism Thursday, May 26, 2022 4:14 PM
---
Gaming Instincts – Next-Generation of Video Game Journalism Thursday, May 26, 2022 3:41 PM