---
Kotaku Thursday, June 16, 2022 3:40 PM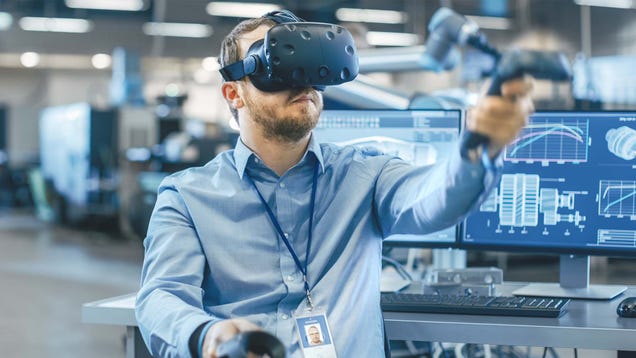 All the rich Zuckerbergs and like-minded tech bros of the world are convinced that the future is all of us living, loving, and working in a virtual reality "metaverse." But a new study's findings suggest that working in virtual reality will not actually increase a worker's productivity, comfort, or wellbeing. Quite…
---
Kotaku Thursday, June 16, 2022 3:20 PM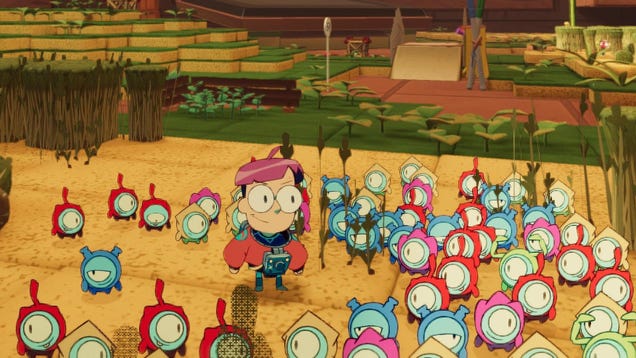 Keigh3 week might be over, but Summer Game Fest is just getting started. In collaboration with ID@Xbox, the event is bringing over 30 demos for upcoming indie games to the Xbox platform starting June 21. They'll all be free but only available for one week, after which they will disappear into the ether just like the…
---
Kotaku Thursday, June 16, 2022 2:45 PM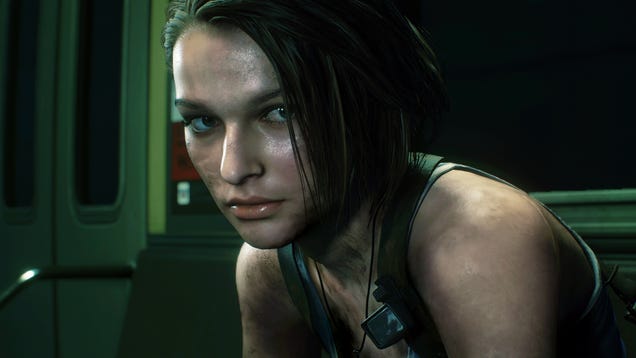 Capcom recently announced that folks who own the Resident Evil 2 remake, the Resident Evil 3 remake, and Resident Evil 7 on PC can now revert to previous versions of the games from before they received a handful of next-gen console-adjacent upgrades.

---
Kotaku Thursday, June 16, 2022 2:20 PM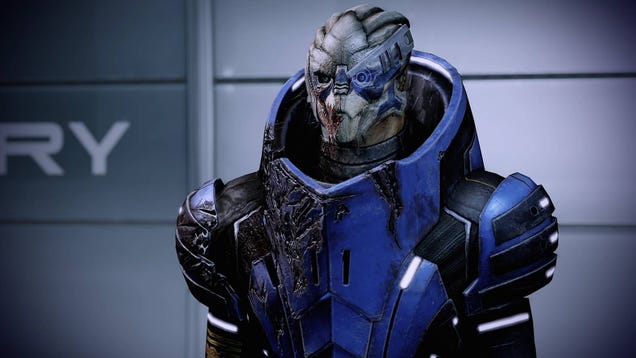 If you love Mass Effect but haven't picked up the remaster because "I have the old games already," then I have good news for you. Amazon is giving away Mass Effect Legendary Edition during Prime Day this year.
---
Kotaku Thursday, June 16, 2022 2:05 PM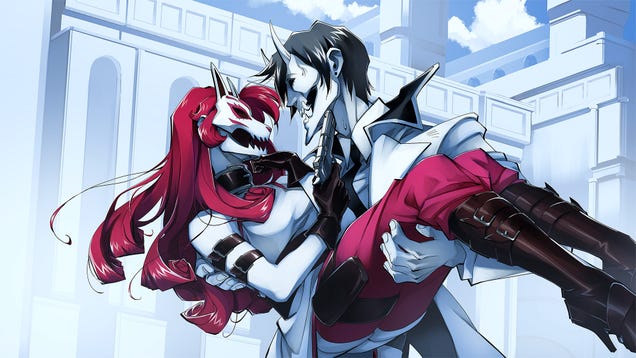 I played Neon White for all of three minutes before realizing I was in trouble. Whatever positive buzz you've heard about this game—that it's a blast, that it's unlike anything you've ever played, that it's irresistibly, unabashedly cool—is probably on the money.

---
Kotaku Thursday, June 16, 2022 1:50 PM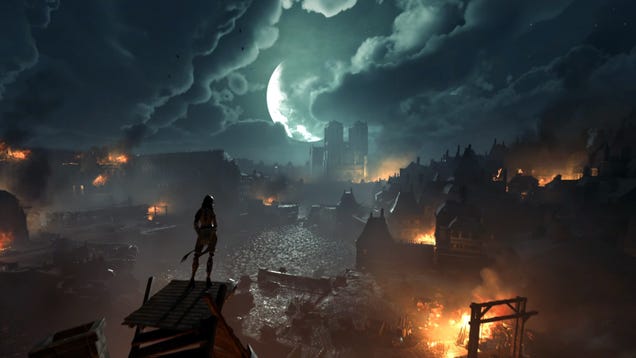 Genre has been on my mind a lot ever since I had a chance to get some hands-on time with a preview build of Steelrising, an upcoming soulslike action-RPG from French developer Spiders. In this stab at the infectiously popular and notoriously challenging genre, Spiders hopes to send us to an alternate-timeline Paris…
---
Kotaku Thursday, June 16, 2022 1:38 PM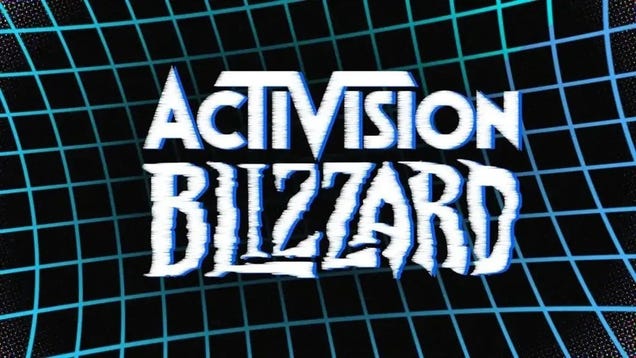 Nearly year after an explosive lawsuit by the California Department of Fair Employment and Housing kicked off a firestorm of sexual harassment and discrimination allegations at Activision Blizzard, a Board of Directors working group investigating the company has released its findings. Led by a 25-year veteran of the …
---
Kotaku Thursday, June 16, 2022 12:20 PM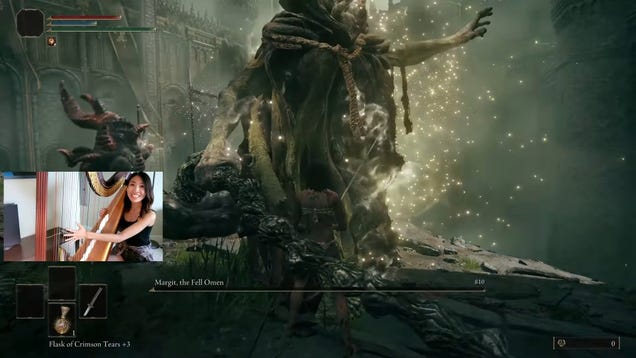 Elden Ring is one big-ass game, and fans are still finding creative ways to navigate their Tarnishes through the treacherous Lands Between. Some have made controllers out of literal bananas while others have modded Fisher-Price toys to body the many bosses roaming FromSoftware's latest Souls-like. Another player…
---
Kotaku Thursday, June 16, 2022 11:40 AM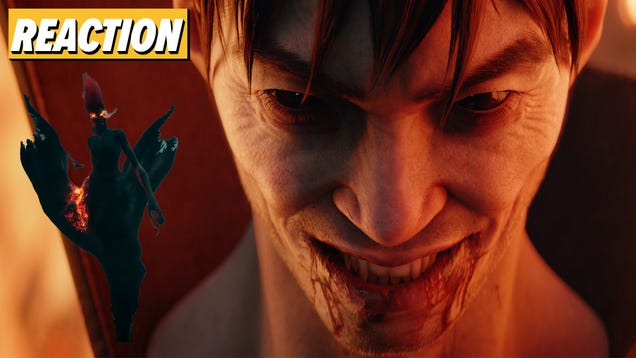 ---
Kotaku Thursday, June 16, 2022 10:45 AM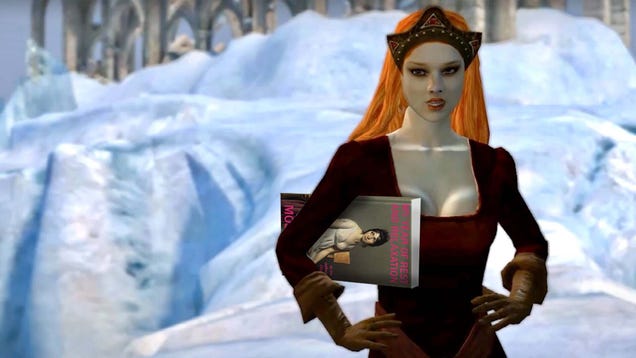 Literature trends that turn authors into influencers and mail out literary bucket hats have determined that it is officially Hot Book Summer. Like Hot Girl Summer, Hot Book Summer, if done correctly, is all beauty with just a tasteful dash of brains. But what about us, we who carry the extra burden of a controller?…
---
Kotaku Thursday, June 16, 2022 9:30 AM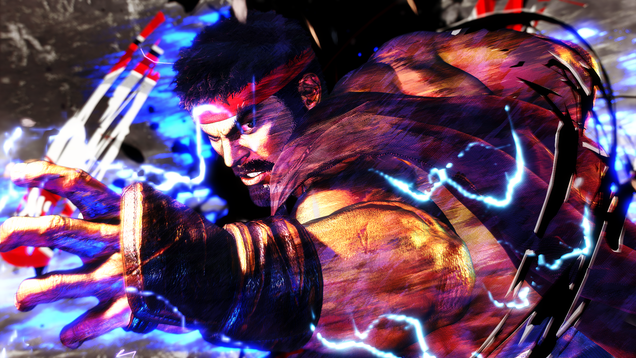 The growth and mainstreaming of esports has helped shine a spotlight on an important but often overshadowed corner of gaming culture. But it's also occasionally led some developers to focus on the high-end competitive side of their games while the casual audience at home languishes. Street Fighter 6 feels in some ways…
---
PCGamesN Thursday, June 16, 2022 3:38 PM
The Total War offerings on PC Game Pass are going to expand this month with the subscription service's first historical entry from the strategy game series. Total War: Three Kingdoms, which developer Creative Assembly put into retirement mode last year, will arrive on Game Pass PC on June 21, presenting the opportunity for a whole new batch of players to experience one of the bloodiest eras in Chinese history.
Three Kingdoms started out as a controversial entry amongst Total War's historic offerings thanks to several key changes it made to how the basic game works. With its focus on the Romance of the Three Kingdoms period, there's an increased focus on characters and their interactions. Rather than having direct control over their armies, generals command retinues of sub-commanders, and each of these brings their own troops to battle.
Total War: Three Kingdoms review
,
Total War: Three Kingdoms mods
,
Total War: Three Kingdoms DLC guide
---
PCGamesN Thursday, June 16, 2022 2:54 PM
HoYoverse is bringing Genshin Impact to GeForce Now, Nvidia's cloud-streaming service, on June 23. If you fancy a bit of anime RPG but don't have the specs or space for an ever-expanding live service game, then your worries are over now – assuming you have a stable and fairly fast internet connection, that is. The Shanghai developer is making the GeForce now version of Genshin Impact available in 80 different countries and regions, and it's compatible with Mac and Chromebook, along with Windows PC. The goal is making it easier for anyone to play Genshin Impact, following a successful beta test on the platform earlier in 2022.
Genshin Impact 2.8 release date
,
Genshin Impact character tier list
,
Genshin Impact leveling guide
---
PCGamesN Thursday, June 16, 2022 2:34 PM
Blizzard outlined the Junker Queen's abilities in Overwatch 2 for the first time during the FPS game's June PvP event, and it sounds like the queen of the junkyard is shaping up to be more than your average tank. In some ways, she's exactly what you expect from a tank. The Junker Queen wields a shotgun as her primary weapon, and Blizzard describes her as an "aggressive tank," one who takes the lead instead of staying behind the frontlines like Reinhardt.
Overwatch 2 heroes
,
Overwatch 2 release date
,
Overwatch 2 tier list
---
PCGamesN Thursday, June 16, 2022 2:02 PM
Riot Games has unveiled the Valorant Episode 5 release date - the update adds new map Pearl to the FPS game alongside a brand-new skin line called 'Prelude to Chaos' and a fresh battle pass. The new map, Pearl, is the game's eighth and the first to be set on Omega Earth. It's a straightforward, no-frills map with heavy Portuguese influence that's also set underwater. Valorant Episode 5 - titled 'Dimension' - goes live on June 22 with Act 1.
"Since Pearl takes place on Omega Earth," explains art lead Brian Yam, "we wanted to explore how Omega Kingdom would approach climate change and how we would convey this idea visually. The idea of showing the sustainment of cities underwater seemed to be the right visual direction that everyone was excited about." Pearl also features murals designed by actual Portuguese muralists, and a traditional piece of music from Portuguese artists.
The new map has been designed to keep things a little more simple - Pearl is a three lane map with small, mid, and long range wings, but no mobility tools. Level Designer Joe Lansford says, "After Icebox, Breeze, and Fracture, we wanted to make a map that was a little more straightforward. Pearl demands committed engagements, without the rotation and mobility support of doors, ascenders, and teleporters - what you get is something deceptively simple, strategically speaking."
Valorant characters: all agents and abilities
,
Valorant tier list
,
Valorant crosshair codes
---
PCGamesN Thursday, June 16, 2022 2:04 PM
The Overwatch 2 battle pass system will remove loot boxes from the game and add more rewards than ever before. Blizzard announced their plan for the FPS game's battle pass and reward system during the June Overwatch 2 PvP event and said the battle pass system gives players more control over earning the rewards they want. Overwatch 2's battle pass will get a refresh every season, with new skins and several fresh reward types, including new Mythic Skins, weapon charms, banners, and more.
Overwatch 2 heroes
,
Overwatch 2 release date
,
Overwatch 2 tier list
---
PCGamesN Thursday, June 16, 2022 12:54 PM
How long is Starfield? It's the question everyone embarking on this space journey into the unknown will be wondering, because as we all know, there's usually enough content in a Bethesda RPG to keep players occupied years after release. We recently saw a ton of details about the most anticipated game of the year during the Xbox & Bethesda Games Showcase, but one thing that wasn't apparent is how long you can expect to be playing Starfield for.
We've learnt about how Starfield base building will work, and we know there'll be over a thousand Starfield planets to explore, but what about the length of the game? Thankfully, Todd Howard, Executive Producer at Bethesda, has disclosed some more details in an interview with IGN that may answer the question at hand: how long is Starfield?
Starfield release date
,
Starfield ship design
,
Starfield Game Pass
---
PCGamesN Thursday, June 16, 2022 12:38 PM
Want to know about the classes in Diablo 4? Ever since the RPG game was revealed back in late 2019, fans have been speculating what each of the five classes will bring to the game. Currently, all five classes have been revealed: Necromancer, Rogue, Sorceress, Barbarian, and Druid.
Every class has their own unique skill tree, allowing players to pick which abilities they want to use. Unlike in Diablo 3 which featured set character designs, the appearance of each class in Diablo 4 can be customised, even down to the skin colour of each character. Diablo 4's release date may not be on the horizon, but there's still plenty to be excited about. Here's everything you need to know about the Diablo 4 classes.
Diablo 4 release date
,
The best games like Diablo you can play on PC
,
Diablo 4 classes
---
PCGamesN Thursday, June 16, 2022 12:33 PM
Ark admin commands and cheats are the secret to making the world of Ark a less terrifying place. With all those dinosaurs running unchecked, you may find that your quest to chop down trees is being too often interrupted by velociraptors. If this is the case, then perhaps you need to adjust your game by entering some codes into the game's console.
They aren't strictly cheats, but Ark admin commands do change the game to allow you access to things you wouldn't usually have. You can boost your experience points, instantly tame a dinosaur, add an item to your inventory, or even destroy every dinosaur in the land, simply by using a code word. Just type them in, tap enter, and hack the world as if it's the Matrix.
Our guide to the best Ark admin commands will show all the best console codes, as well as tell you how to enter them and how to change the Ark .ini file to ensure they all work.
Ark dinosaurs taming guide
,
Ark mods
,
Ark console commands
---
PCGamesN Thursday, June 16, 2022 12:22 PM
Want a roundup of the latest Diablo 4 release date speculation and news? Announced during BlizzCon 2019, the latest entry in the demon-slaying action RPG game series has had a whole range of different teasers and trailers. These have showcased the various Diablo 4 classes we can use to take on the hordes of monsters that block the way between us and the horned lord of the underworld.
The roster of playable classes includes transforming druids, spell-flinging wizards, and somersaulting rogues, and each class has unique combat skills to weave through every shambling zombie, skittering demon, and colossal terror that awaits you in these dank, hallowed halls. So far, so familiar, but that's hardly going to upset the series' devoted fans. However, despite a relatively open development process, prospective players have been left to speculate what the Diablo 4 release date might be.
Join us as we break open the seal and delve deeper into the deepest dungeons of the newest Diablo game. We'll be fishing through every chest to salvage everything we know, from Diablo 4 release date rumours and its story so far, to new gameplay systems, and the details we've found along the way.
Diablo 4 release date
,
The best games like Diablo you can play on PC
,
Diablo 4 classes
---
PCGamesN Thursday, June 16, 2022 11:59 AM
The Naruto skins for Fortnite's upcoming Rivals crossover event have potentially leaked online, and it could be that Hinata, Gara, and Itachi are all heading to the battle royale as part of season three.
Fortnite V-Bucks
,
Fortnite Skins
,
Fortnite Creative Codes
---
PCGamesN Thursday, June 16, 2022 11:55 AM
My Time at Sandrock system requirements won't work your gaming PC to the bone, but you might need to review your storage situation. The life game demands slightly higher specs than its predecessor, My Time at Portia, but modern rigs will have a chill time running the cosy adventure.
According to My Time at Sandrock system requirements, you'll need a graphics card on par with the Nvidia GeForce GTX 760 to boot up the builder. If you're looking to boost fps with higher settings enabled, Pathea Games recommends using either the GTX 1060 or AMD's Radeon RX 580, with the latter packing 8GB VRAM.
To experience the crafting sim at its best, you'll want to equip your rig with 16GB of gaming RAM, but you can get away with using 8GB in a pinch. My Time at Sandrock joins a growing list of games that suggests using an SSD rather than a mechanical hard drive. While switching to sold state isn't a requisite, it'll help keep load times snappy, so it's potentially worth investing in the gaming PC upgrade before jumping in.
Best SSD for gaming
,
How to build a gaming PC
,
Best gaming CPU
---
PCGamesN Thursday, June 16, 2022 10:59 AM
Another Thursday is upon us, which means it's time for another free PC game from the Epic Games Store. This week, it's an indie game that found cult hit status on Steam with its blend of ideas drawn from Zelda, Metroid, and Portal - in other words, it's Supraland, from Supra Games.
Supraland's freeform gameplay takes place within the confines of a child's sandbox, but there's plenty to do and find. You'll need to find new abilities in order to overcome impassable obstacles, solve puzzles, and occasionally throw down for some fighting. The art style is family friendly, but Supra Games says the game is targeted at "experienced players" and will take between 12-25 hours to complete.
---
PCGamesN Thursday, June 16, 2022 10:46 AM
Looking for the best Destiny 2 Solar 3.0 build for your subclass? The space game's new Solar rework introduces a number of new ways to customise your character if you're using the Dawnblade, Sunbreaker, or Gunslinger subclass. However, with so many possible grenade, melee, super, and special ability combos, which you can further enhance with fragments, it can be tough to figure out the best build for your Guardian. In addition, Destiny 2 Exotics and other perks can enhance the build, so there are heaps of possibilities.
The best Destiny 2 Solar build after the 3.0 rework uses the same system of Aspects and Fragments as the Void 3.0 rework that launched with The Witch Queen. In case you're returning from a very long Destiny hiatus, Aspects affect a class-specific ability and also come with a number of slots that can hold Fragments. The effects from Fragments aren't quite as strong, but they're universal across their subclass. The best build boasts Aspects and Fragments that synchronise for massive buffs.
Join us as we list our picks for the best Destiny 2 Solar build following the arrival of Season of the Haunted.
Destiny 2: Beyond Light review
,
Destiny 2 exotics
,
Play Destiny 2
---
PCGamesN Thursday, June 16, 2022 10:33 AM
A talented Elden Ring player has worked out a way to use a harp as a PC controller, and they even managed to slay Margit by playing musical notes. The setup assigns button presses to specific strings on the orchestral instrument, enabling the musician to pluck their way through the popular RPG game.
In a short clip, Reddit user Lettuce4Dayz, aka Anna Ellsworth, shows off the Elden Ring harp controller by playing notes to attack, dodge, and roll. In a longer YouTube video, the musician delves into how the instrumental controller works, including how it connects to a gaming PC.
Ellsworth explains that the Harp's notes are captured by a pickup and sent through to an audio interface. The sound is then handed off to a MIDI translator which ultimately transforms the instrument into a really elaborate gaming keyboard and mouse alternative. Thankfully, the musician doesn't have to play riffs to run across The Land's Between, as playing a single note toggles movement on and off. That said, if you're the kind of player that likes to spam magic, you might need to play an elaborate solo on this harp controller to do so.
Best SSD for gaming
,
How to build a gaming PC
,
Best gaming CPU
---
PCGamesN Thursday, June 16, 2022 10:31 AM
Diablo 4's level cap has been revealed by the game's director Joe Shely, along with details about the length of the main campaign, character upgrades, and the returning Paragon board.
In an interview with Gamespot, following Diablo 4's appearance at the Bethesda and Xbox Showcase, Shely revealed that the game's central campaign would last around 35 hours, by which point he expects players will reach about level 45.
Naturally, though, your progress won't be capped there. You'll still be able to push your character all the way to level 100, after which you unlock various endgame content such as nightmare dungeons and the new bounty system Tree of Whispers, which according to Blizzard offers "frequently cycling world objectives and bounties" that can be completed in return for rare crafting materials and legendary items.
"You get access to whispers, you get access to nightmare dungeons and other endgame activities that we're still working on," says Shely. "We really wanted you to have a wide variety of things to do. And of course, you've got world tiers that are allowing you to step up the keep, make sure that the difficulty of the world stays on pace with the power of your character level."
Diablo 4 release date
,
The best games like Diablo you can play on PC
,
Diablo 4 classes
---
PCGamesN Thursday, June 16, 2022 10:08 AM
Looking for Roblox promo codes? There are all sorts of promo codes from Roblox events and giveaways out there, that grant you free virtual goods like clothes and items. No need to fork out cash for accessories; new codes are added all the time, so you can keep your Roblox character looking fresh.
Roblox promo codes won't hang around forever, though - they're only valid for a limited time, so be sure to redeem them as soon as you discover one you haven't used yet. Redeeming them is simple - log in to the Roblox website and navigate to their promo codes page, where you can enter your code, and the item will automatically be added to your account straight away.
Promo codes aren't the only source of free items, though; you can also find free Roblox stuff in the avatar shop. There are far too many to list, but there are hundreds of items available for nothing: simply click the 'get' button next to their catalog listing to add them to your account. Be sure to check back here regularly, as we'll update this page whenever new Roblox promo codes are released.
Best Roblox games
,
Roblox promo codes
,
Roblox music codes
---
PCGamesN Thursday, June 16, 2022 10:07 AM
Looking for Genshin Impact codes? MiHoYo's charming open-world game is notoriously easy to lose yourself in, and if you're like us, you're constantly looking out for more Genshin Impact primogems and other handy consumables.
Gathering currency in Genshin Impact can be quite the grind - while you can earn mora and primogems by completing quests such as daily commissions, an injection of extra funds will always be gratefully received. Fortunately, the developers MiHoYo occasionally send out free gifts in the form of Genshin Impact codes that can be redeemed online.
These Genshin Impact codes are released periodically, frequently appearring in MiHoYo's special programs that reveal information about future updates coming to the game soon, but also to celebrate milestones or to coincide with new Genshin Impact events. Most codes also only work for a limited time - so it's a good idea to redeem them as soon as possible in case you miss out. Codes can only be redeemed once per account. Here are all the current Genshin Impact codes for June 2022, and how to redeem them.
Genshin Impact 2.8 release date
,
Genshin Impact character tier list
,
Genshin Impact leveling guide
---
PCGamesN Thursday, June 16, 2022 9:07 AM
GPU prices are continuing to fall, and it's partly thanks to a cryptocurrency crash. It's now possible to pick up one of the best graphics cards on the secondary market for significantly below MSRP, and excess board partner stock could help keep availability high.
According to Tom's Hardware, GPU prices have dropped significantly within the last 15 days, something it attributes to an ongoing Bitcoin and Ethereum crash. At the moment, you can grab a brand new Nvidia RTX 3090 Ti for $1,800 USD, and people are selling the RTX 3080 second-hand for less than $650 USD on the likes of eBay.
The Bitcoin crash is a bad omen for Blockchain enthusiasts, but it's great news for anyone wanting to upgrade their gaming PC. The crypto collapse means there's a good chance GPU prices will continue to fall, which should increase the number of graphics cards available for less than MSRP. We'll likely also see more cuts before the launch of Nvidia RTX 4000 and AMD RDNA 3 GPUs, as retailers will be eager to shift current-gen stock.
RTX 4000 - everything we know
,
GeForce Now RTX 3080 review
,
Best graphics card
---
PCGamesN Thursday, June 16, 2022 8:27 AM
There is "no widespread harassment, or systemic harassment at Activision", claim the findings of a new investigation, conducted and published by Activision.
Over the last 12 months, two major lawsuits have been filed against Activision, claiming that some of its employees are victims of gender and sexual harassment, and that some of the company's directors – despite being aware of various instances of misconduct – have failed to take appropriate action. In response, Activision has launched its own, internal investigation into company practices, and has published findings which claim that the Call of Duty publisher does not have "a systemic issue with harassment, discrimination or retaliation".
"While there are some substantiated instances of gender harassment," Activision says, "those unfortunate circumstances do not support the conclusion that Activision senior leadership or the Board were aware of and tolerated gender harassment or that there was ever a systemic issue with harassment, discrimination or retaliation.
---
PCGamesN Thursday, June 16, 2022 8:21 AM
Minecraft allows players to express themselves however they want, making it one of the best sandbox games available. You can play how you want, look how you want, and, thanks to the wealth of Minecraft mods, even change every little thing to be whatever you want. A lot of that is free as long as you've bought the game. Things get a little murkier when it comes to the Minecraft marketplace, where money exchanges hands.
The Minecraft marketplace has been around for a while, but because it's only on the Bedrock edition and console versions of the game, it's not something that a lot of Java players might be familiar with. That's all different now that the two versions are in one place though. With more people exposed to the Minecraft marketplace, it's not surprising that there are some teething troubles.
A Redditor called Boredbud04 uploaded a small video clip showing off some of the 'Back Items' from the marketplace. These are cosmetics that take up a generally unused slot that can add a little bit of flair to characters. Unlike many skins, though, they're also a little more ostentatious because they change the shape of your character. While some are just wings, it's hard not to notice how large they are when they start obstructing the market screen itself.
Minecraft console commands
,
Minecraft skins
,
Minecraft mods
---
Rock Paper Shotgun Latest Articles Feed Thursday, June 16, 2022 3:47 PM
Valorant is getting a new map with the release of Episode 5 Act 1 on June 22nd. It's called Pearl and it's set in an underwater town in Portugal. That sounds interesting, but the same update will also see the removal of Split, one of Valorant's original three levels.
---
Rock Paper Shotgun Latest Articles Feed Thursday, June 16, 2022 3:12 PM
Prison Architect has received a new DLC and free update. The Gangs DLC introduces - no surprise - new gangs to your prison and expands their significance, allowing them to grow in power by recruiting new members and forcing you to struggle to rehabilitate them. The free update, meanwhile, includes bug fixes and a handful of new features.
---
Rock Paper Shotgun Latest Articles Feed Thursday, June 16, 2022 2:38 PM
It was easy to miss amid the onslaught of trailers, but Slime Rancher 2 got a new release window during this past week's not-E3 shenanigans. In a new trailer showing more of its colourful goo-hoovering, the previously vague "2022" was upgraded to the somewhat more specific "fall 2022".
---
Rock Paper Shotgun Latest Articles Feed Thursday, June 16, 2022 2:09 PM
Resident Evil modders have had an eventful week. First, Capcom released a free update for Resident Evils 2, 3 and 7 Biohazard which introduced ray tracing and higher framerates. Unfortunately, the update also broke every existing mod for those games, with no quick fix available.
All's well that ends well, though. In response to "overwhelming community response", Capcom have made the previous versions of the games available again, so that those wishing to use mods can roll back if they wish.
---
Rock Paper Shotgun Latest Articles Feed Thursday, June 16, 2022 12:44 PM
I am, at present, the world record holder on one level in Neon White. Admittedly, "world record" is less impressive when only developers and media have played, and I expect to be toppled soon after it launches today. Point is: while writing this post about how much I adore the speedrunning FPS, several times I've had ideas about how I might make that record time even faster, so I've stopped writing, dropped into Neon White for a few minutes, and come back out with a new record. I adore this game, and I might never finish this post.
---
Rock Paper Shotgun Latest Articles Feed Thursday, June 16, 2022 12:00 PM
My biggest question about Starship Troopers Colon Terran Command was what tone it would strike. The RTS potential for an interplanetary ground war against overwhelming swarms of giant not-insects is obvious enough. But the dual spirit of most Paul Verhoeven films is a major reason that The Extraordinary Lust Of Dizzy (working title: Starship Troopers) still holds up 25 years on.
Terran Command understands that. Certainly it nods to the satire here and there, but mostly it focuses on the shooting and desperate defences and evacuations instead. This was the right decision. Though it's a little short on narrative flavour, unless you're
really
into exploring the setting, it's got enough tactical heft to make up for it.
---
Rock Paper Shotgun Latest Articles Feed Thursday, June 16, 2022 11:30 AM
Nightingale is an upcoming PvE open-world survival craft 'em up by Inflexion Games, a studio led by former BioWare boss Aaryn Flynn. Imogen (RPS in peace) spoke with him earlier this year about the game's gaslamp fantasy setting and why they chose to enter the survival genre gauntlet, among many other things. At this year's Summer Geoff Fest, I caught up with Flynn for another quick chat. This time, we dug into the game's recently revealed card crafting and realm-hopping features, as well as the choices you might make along the way.
---
Rock Paper Shotgun Latest Articles Feed Thursday, June 16, 2022 11:00 AM
This week Matthew and Nate are both away, but luckily I'm joined by two very special guests to discuss our favourite games from Summer Geoff Fest and the Not E3 2022 steams and showcases this past weekend. Rebecca from our guides team has been doing exhaustive work doing live chats and roundups for almost all the streams, and Edders was actually out in Los Angeles to play some games and chat to people. He even saw St. Geoff in the flesh. Wowser!
---
Rock Paper Shotgun Latest Articles Feed Thursday, June 16, 2022 8:06 AM
The auto-attacking action of Vampire Survivors and rude 'tude of Flash games combines in Brotato, an upcoming indie game with a free demo available in the Steam Next Fest right now. We play as a potato dodging around waves of aliens while blasting them with sticks, stones, guns, knives, rocket launchers, and weird mutations. I mean it as a great compliment when I say the roguelikelike arena survive 'em up feels like a Newgrounds game.
---
Twinfinite Thursday, June 16, 2022 3:47 PM
Mario Strikers: Battle League is a fun game that really needs some good free DLC to make it feel more like a fully fleshed out game.
---
Twinfinite Thursday, June 16, 2022 3:42 PM
Here is everything you need to know about differences between Story & Arcade Mode in Teenage Mutant Ninja Turtles (TMNT): Shredder's Revenge
---
Twinfinite Thursday, June 16, 2022 3:34 PM
If you are looking for all the Teenage Mutant Ninja Turtles: Shredders Revenge missions, then, we have you covered.
---
Twinfinite Thursday, June 16, 2022 3:24 PM
Here is when Overwatch 2 PvE single-player comes out.
---
Twinfinite Thursday, June 16, 2022 2:59 PM
Here is what you need to know about the Twitch Error 2000.
---
Twinfinite Thursday, June 16, 2022 2:30 PM
Valorant is getting a new competitive rank called Ascendant.
---
Twinfinite Thursday, June 16, 2022 1:43 PM
Today Blizzard Entertainment broadcasted the Overwatch 2 Reveal Event revealing a lot of new content and a new trailer for the game.
---
Twinfinite Thursday, June 16, 2022 1:41 PM
Valorant is getting a new cinematic trailer next week before Episode 5 launches.
---
Twinfinite Thursday, June 16, 2022 1:18 PM
Here are the new maps coming to Overwatch 2.
---
Twinfinite Thursday, June 16, 2022 1:13 PM
Lower barrier to entry for everyone.
---
Twinfinite Thursday, June 16, 2022 1:10 PM
Check out Valorant's latest map, Pearl.
---
Twinfinite Thursday, June 16, 2022 1:09 PM
Two new heroes join the fray.
---
Twinfinite Thursday, June 16, 2022 1:05 PM
It is a really neat Heirloom.
---
Twinfinite Thursday, June 16, 2022 12:52 PM
Here is everything you need to know about how to unlock Casey Jones in Teenage Mutant Ninja Turtles (TMNT): Shredder's Revenge.
---
Twinfinite Thursday, June 16, 2022 12:50 PM
There are countless Minecraft seeds out there for you to explore, we'll help narrow down your choices to some of the best Minecraft 1.19 Xbox One seeds. Now that Minecraft is out on Xbox One's Game Pass, there's no better time to jump in and start messing around with all of the unique experiences that […]
---
Twinfinite Thursday, June 16, 2022 12:35 PM
With any new game release nowadays, a common question on everyone's mind is - Is Neon White on Game Pass? The game was released on June 16.
---
Twinfinite Thursday, June 16, 2022 12:15 PM
There are some great cosmetics incoming.
---
Twinfinite Thursday, June 16, 2022 12:01 PM
Today Developer SimulaM released a new video of its upcoming Jesus simulator I am Jesus Christ, showing a couple of familiar miracles.
---
Twinfinite Thursday, June 16, 2022 12:00 PM
Check out everything included in the Valorant Episode 5, Act 1 battle pass.
---
Twinfinite Thursday, June 16, 2022 12:00 PM
Here's everything we know about when the new Valorant map, Pitt, release date is.
---
Siliconera Thursday, June 16, 2022 4:00 PM
Back at WonHobby G Spring 2022, a painted prototype of a Guilty Gear Strive Ramlethal Valentine Nendoroid appeared. Now, pre-orders are open. She will cost $86.99/¥9,500. Folks in Japan will see her first, as she'll debut there in December 2022. A North American release will follow in February 2023.
Good Smile Company first announced this figure back in February 2022. At the time, only official art appeared. However, the final figure is fairly true to her Guilty Gear Strive appearance. She has the same outfit and two face plates. One is stoic, and the other makes it look like she is yelling. Lucifero is by her side as usual, carrying her two greatswords. She can also only be displayed with her hat on.
Here's a look at some of the possible poses for the Ramlethal Nendoroid.
[gallery columns="6" ids="930357,930358,930359,930360,930361,930362" link="file"]
There's one other Guilty Gear Nendoroid available now. That's a Dizzy figure. It is based on her Guilty Gear Xrd Rev 2 appearance.
The Guilty Gear Strive Ramlethal Valentine Nendoroid will appear in Japan in December 2022 and North America in February 2023. Pre-orders are open until July 27, 2022. Guilty Gear Strive is available on the PlayStation 4, PlayStation 5, and PC.
The post Guilty Gear Strive Ramlethal Valentine Nendoroid Pre-orders Open appeared first on Siliconera.
---
Siliconera Thursday, June 16, 2022 3:00 PM
Mario Strikers: Battle League marks a return of a much-loved series. The GameCube and Wii Strikers installments garnered a lot of affection from those who played them, bringing a different sort of feel to Mario sports than the Camelot, Namco and Square Enix entries. It hits hard! It focuses on competition! This formula makes even more sense now, as Nintendo's modern era amps up a focus on intense versus play.
Still, we can't help but feel disappointed by Battle League, and for many of the same problems that have plagued Nintendo's sports releases in recent years.
In Battle League, you play "Strike," which is officially not soccer but unofficially very much soccer. You play 5-on-5, with automated goalkeepers and a four-character team of your choosing. Because it's Mario, there are power-ups and items like mushrooms and shells! And collecting a special shiny energy ball called a Strike Orb gives you a super-powered shot, but you need to create space and time to get through several meters to pull one off.
Mario Strikers: Battle League's marquee addition is the gear system. This allows you to tweak character stats slightly, angling them toward a particular play style. It's a zero-sum system, so this gear doesn't have a huge effect on gameplay balance! Still, we found it helpful to specialize, tanking a stat we weren't using to boost others. Our Donkey Kong build, for example, has neither style nor grace as we lowered his technique and shooting to make him a swifter, stronger defender. Our Toad, meanwhile, already had no business tackling anyone, so boosting speed and shooting at the cost of further strength reductions felt beneficial.
The easiest thing to notice about the game, though? This thing is barebones. Like Mario Tennis Aces and Mario Golf: Super Rush before it, Battle League delivers a minimum viable product, hoping post-launch updates can keep it afloat with new characters and such. For now? There's not a lot outside online competitive play. There are a series of offline "tournaments" to play, each featuring teams with gear that weighs attributes toward a single stat. The reward: coins, which can be used to unlock gear items yourself. There's not a lot to it, and the double-elimination approach feels like it's there to make it feel more "esports-like" rather than any gameplay purpose.
Online play in Mario Strikers: Battle League is largely club-based. You're meant to join a team and play together, but you can just make your own solo club if you wish too. Succeeding earns you currency to customize your club. If you get heavily invested in this, that could be cool! But we're not sure Battle League does a particularly effective job at pulling you in. It's a shame, really. With better matchmaking, getting better at Strikers could become a Rocket League-like rewarding grind, learning to play your role. We think we'd enjoy really diving into becoming a good Sweeper DK! But matchmaking needs to let you play as part of a four-person team without assembling all of them yourself.
Perhaps the simplest problem for the game to remedy is its constant disruption. This isn't new to Battle League, as it largely weighed down Charged! But a simple option to auto-skip celebration scenes and shorten special-shot animations would do a lot to keep players in the game. As it is? The pacing is an issue.
Still, we've enjoyed playing! That's because Battle League retains the signature gameplay. It's fun to tackle and dodge. It's fun to use special items to create space for special shots. And it's fun to gather with lots of friends and play action-packed soccer, as it's been since the Nintendo World Cup days.
Mario Strikers: Battle League is available now on Nintendo Switch.
The post Get a Kick Out of Mario Strikers: Battle League, but Not Much Else appeared first on Siliconera.
---
Siliconera Thursday, June 16, 2022 2:30 PM
People can get a better look at the One Piece Odyssey original character Lim in new screenshots. Bandai Namco shared another round of images on the official Twitter account. It also hinted that Lim, a woman who always carries a gourd with her, hates pirates. As a result, she could steal people's powers in the game.
Here is the batch of screenshots showing Lim using her power in One Piece Odyssey. First, there's a picture of her touching Usopp's chest. In a second picture, Lim is creating a glowing cube in front of her. The third shows glowing cubes coming out of Luffy. Finally, the fourth shows Lim with a finished cube. Many of these screenshots appear to show additional moments from a scene in the Summer Game Fest 2022 trailer.
[gallery columns="4" ids="930351,930352,930353,930354" link="file"]
Lim is one of two new characters introduced in the game. The other is a long-haired man named Adio.
These aren't the only recent One Piece Odyssey screenshots. A number also appeared showing off locations and the battle system. Another round focused on the enemies we'll see and Straw Hat crew members.
One Piece Odyssey will come to the PlayStation 4, PlayStation 5, Xbox Series X|S, and PC in 2022.
The post New One Piece Odyssey Screenshots Show Off Lim appeared first on Siliconera.
---
Siliconera Thursday, June 16, 2022 2:00 PM
Over the past few days, Capcom shared the Street Fighter 6 theme songs for Ryu, Chun-Li, and Luke. Each one offers a hint at the new direction for the franchise. Also, in every case the full song ended up being shared online.
First, here's the most recent peek at the Street Fighter 6 soundtrack. Capcom shared the new Ryu theme "Viator."
This will be a good fight.

Listen to Ryu's new theme to feel the the journey he has been on and his enthusiasm for the new one awaiting for him in #StreetFighter6. pic.twitter.com/8CKnm4VJmR

— Street Fighter (@StreetFighter) June 16, 2022
Next, here's the Chun-Li theme from Street Fighter 6. It's called "Not a Little Girl."
Time for the finale!

Listen to Chun-Li's Theme in #StreetFighter6 that reflects her new philosophical approach to life. pic.twitter.com/LnEUKcDsgT

— Street Fighter (@StreetFighter) June 10, 2022
Finally, here's the Luke theme song for Street Fighter 6. It is "Taking Aim."
When you go looking for strength, it's not like a game.

Train up on your martial arts by listening to Luke's Theme in #StreetFighter6. pic.twitter.com/pNtedBBKyL

— Street Fighter (@StreetFighter) June 10, 2022
Capcom's yet to share the new theme songs for Guile and Jamie. They're the other two officially revealed cast members.
Street Fighter 6 will come to the PlayStation 4, PlayStation 5, Xbox Series X, and PC in 2023.
The post Hear the Street Fighter 6 Ryu, Chun-Li, and Luke Theme Songs appeared first on Siliconera.
---
Siliconera Thursday, June 16, 2022 1:30 PM
The Pop Up Parade Persona 3 Aigis figure is on the way. Good Smile Company opened up pre-orders for the non-scale figure. She costs $43.99/¥4,800. The figure will show up first in Japan in October 2022. After that, it will appear in North America in December 2022.
As it is a non-scale figure, Aigis is expected to be over six and a half inches tall. She's posed so she looks like she's in the middle of combat. She is pointing at an opponent, and her machine gun attachment is out ready to fire.
Here's a closer look at the Pop Up Parade Aigis from different angles.
[gallery columns="4" ids="930339,930342,930341,930340" link="file"]
In the past, Good Smile Company also released Aigis figma, Nendoroid, and Parfom figures.
This means the new Aigis figure will be out before the additional Persona 3 Portable ports. The game will be coming to the PS4, Xbox One, Xbox Series X, and PC in 2023. It originally appeared on the PSP. That entry is notable for introducing the female version of the protagonist.
The Persona 3 Aigis Pop Up Parade figure will appear in Japan in October 2022 and North America in December 2022. Pre-orders are open until July 13, 2022.
The post Persona 3 Aigis Pop Up Parade Figure Will Appear This Year appeared first on Siliconera.
---
Siliconera Thursday, June 16, 2022 1:00 PM
More people will have access to Genshin Impact, as its full GeForce Now debut has been dated. It will come to the service on June 23, 2022. Due to the nature of it, this means devices like Chromebooks and Macs will gave access to it via streaming.
As a reminder, GeForce Now has multiple tiers. There are free, $9.99 per month Priority, and $19.99 per month RTX 3080 options. The service runs on things like computers, mobile devices, and Shield TV. If someone plays Genshin Impact via GeForce Now, they'll be able to use their standard account to play. Note that the level of service chosen determines things like framerates and resolution options available, as well as the length of potential play sessions.
That isn't the only update coming to Genshin Impact next week. A new banner is about to start. On June 21, 2022, the Itto banner will appear and offer a first chance to get the new four-star Shinobu. The Shinobu Hangout will also debut that same day.
Genshin Impact is available on the PlayStation 4, PlayStation 5, PC, and mobile devices. A Nintendo Switch version is in development. People can start playing Genshin Impact via GeForce Now on June 23, 2022.
The post Genshin Impact Comes to GeForce Now Next Week appeared first on Siliconera.
---
Siliconera Thursday, June 16, 2022 12:30 PM
There's another new Live a Live remake trailer, and this one looks at an era near the end of its story. People can now learn more about The Middle Ages: The Lord of Dark in Live a Live. This era is only unlocked after a player completes the other scenarios.
Here's the latest trailer. Oersted is meant to marry the princess Alethea. However, a demon lord steals her away. Oersted and his allies Streibough, Hasshe, and Uranus go to save her.
Embark on a journey to defeat the Lord of Dark! Become a brave champion looking to save his kingdom in one of many stories from #LIVEALIVE, coming to #NintendoSwitch on 7/22.https://t.co/oUATJRc2Bn pic.twitter.com/teTmTmsyPJ

— Nintendo of America (@NintendoAmerica) June 16, 2022
There are also some screenshots showing off this part of the Live a Live story.
[gallery columns="4" ids="930330,930331,930332,930329" link="file"]
In case you missed some of them, here are the other Live a Live remake trailers looking at the game's different eras.
The Live a Live remake will come to the Nintendo Switch on July 22, 2022. The original game appeared on the Super Famicom in Japan.
The post Live a Live Remake's Middle Ages Story Teased appeared first on Siliconera.
---
Siliconera Thursday, June 16, 2022 12:00 PM
It took a while, but NIS America finally confirmed the sequel to Labyrinth of Refrain will appear worldwide. Labyrinth of Galleria: The Moon Society will come to the Switch, PS4, PS5, and PC worldwide. It has an early 2023 release window. The game first appeared on the PS4 and Vita in Japan. A Switch port followed. The PS5 and PC versions are new for the worldwide release.
Here's a trailer for the game. As with the previous release, players will put together puppets. They'll build them up and send them dungeon diving into a labyrinth for Curious.

NIS America already opened pre-orders for the Labyrinth of Galleria Switch, PS4, and PS5 limited editions. These are $89.99 each. The bundle gets you a physical copy of the game for the console of your choice, the Tome of Wonders art book, a two CD soundtrack, and a Dungeon Divers card game with play mat.

This comes after multiple delays and a Switch port in Japan. The Labyrinth of Refrain sequel was first supposed to appear in July 2019 in Japan. It then ended up delayed until Spring 2020. It was then delayed indefinitely before finally releasing in November 2020. A Switch port then appeared a year later in 2021.
Labyrinth of Galleria: The Moon Society will come to the Switch, PS4, PS5, and PC worldwide in early 2023. It is immediately available in Japan on the Switch, PS4, and Vita.
The post Labyrinth of Galleria Switch, PS4, PS5, and PC Global Release Announced appeared first on Siliconera.
---
Siliconera Thursday, June 16, 2022 11:30 AM
A life-size statue of the Grendel from The Legend of Heroes: Kuro no Kiseki will appear in Japan. Nihon Falcom is producing the statue to help promote Kuro no Kiseki II - Crimson Sin, the upcoming sequel to the JRPG. It will place the statue for the first time on the 6th floor of the Yodobashi Camera Multimedia Akiba store in Akihabara on June 21, 2022. Falcom is also planning to showcase the statue at more locations in Japan, although it has yet to finalize the schedule.
Falcom has also shared several close-up portraits of the Grendel statue, which is still undergoing supervision and finishing touches. The life-size statue will have a height of over 2 meters (~6' 6.75") upon its completion.
[gallery columns="4" ids="930306,930307,930308,930309" link="file"]
The Grendel debuted in the first Kuro no Kiseki entry. The title protagonist Van Arkride has the ability to transform into this superhero-like being. The transformation gives Van a massive boost for his combat abilities in the game's battle scenes. The upcoming sequel, Kuro no Kiseki II - Crimson Sin, will feature an antagonistic red Grendel known as the Grendel-Zolga.
The Legend of Heroes: Kuro no Kiseki is available on PlayStation 4 in Japan and Asia. Nihon Falcom will release its sequel Kuro no Kiseki II - Crimson Sin for the PS4 and PS5 in Japan on September 29, 2022.
The post Kuro no Kiseki Grendel Life-Size Statue Will Appear in Akihabara appeared first on Siliconera.
---
Siliconera Thursday, June 16, 2022 11:00 AM
The Skullgirls 2nd Encore Black Dahlia PC alpha is live. A larger group of people can now try using the Medici assassin in-game. As long as someone owns the Season 1 Pass on Steam, which costs $34.99, they can access the new character.
Check beta... TOMORROW!

Black Dahlia will finally step out of the shadows and join the Skullgirls 2nd Encore playable Alpha on Steam!

The Alpha is exclusive to Steam Season 1 Pass holders, so pick yours up today to get ready: https://t.co/tAarBXRWwL#SkullgirlsBlackDahlia pic.twitter.com/FYoXIkFXHN

— Skullgirls (@Skullgirls) June 16, 2022
This marks the first widespread availability of Black Dahlia. She first appeared at Combo Breaker 2022 at the end of May 2022. However, this version should function similarly to that initial appearance. As this is an early build, not all art and animations will be in place for the character. There will also be balancing and adjustments as her eventual full release draws near.
A roadmap already appeared, so people can tell what will come after this Skullgirls 2nd Encore alpha. The beta will take place in Q3 2022, and the full release will fall in Q4 2022. After that, a fourth Season Pass 1 DLC character will be announced and appear.
Skullgirls 2nd Encore is available for the PlayStation 4 and PC. The Nintendo Switch, Xbox One, and Xbox Series X game and Season 1 Pass are expected to appear in 2022. The Black Dahlia Skullgirls 2nd Encore Alpha is now live.
The post Skullgirls 2nd Encore Black Dahlia Alpha Begins appeared first on Siliconera.
---
Siliconera Thursday, June 16, 2022 10:30 AM
A classic series from the 1990s may be on the verge of a comeback. An anonymous Japanese Twitter account called "$$6,000,000 Bounty" ($$6,000,000の賞金首) popped up with a teaser for what could be a new project related to Trigun. The 1998 anime adaptation of Yasuhiro Nightow's manga is considered a classic of the genre, and fondly remembered by many older anime fans.
Check out the account's single Tweet below.
https://twitter.com/6MillionBounty/status/1537268728093544448
The tweet shows off a torn-up wanted poster in the wild west style. The tears hide the face of the sought-after character and a logo, revealing a date, which is June 17, 2022. The telltale sign that could be linking the project to Trigun is the bounty amount (and the Twitter account's name) of 6 million "double dollars." The double dollar sign ($$) was used in Trigun's setting, and its main character, Vash the Stampede, had a bounty on his head of $$60 billion. The series itself follows the adventures of Vash on a distant desert planet, while he takes on over-the-top assassins, explores his mysterious past, and is pursued by a pair of insurance agents out to keep him from racking up too much property damage.
Ordinarily, a vague tease like this wouldn't catch much attention, but it received early retweets and follows from prominent accounts. Those accounts included that of Yoshiyuki Fudetani, Trigun's manga editor, and the official account of Young King Ours magazine, the home publication of the Trigun Maximum manga series.
As for exactly what form a new Trigun project will take, that's unconfirmed. The manga concluded in March 2007. Despite various rumors, no new animated productions have emerged since the 1998 series (which didn't adapt the whole story) and 2010's one-off Badlands Rumble film. The difference in the bounty amounts could imply that a new character or spin-off is in the works, as well, rather than a retelling of Vash's story. In any case, it won't be long until fans get further hints, as something should be announced on June 17, 2022.
Trigun is available to view on streaming services. The Trigun manga is licensed in English by Dark Horse.
The post New Trigun Project Teased via Twitter appeared first on Siliconera.
---
Siliconera Thursday, June 16, 2022 10:00 AM
The Itto rerun banner will appear in Genshin Impact on June 21, 2022, and now we know which characters aside from Shinobu will appear. The other four-star focus units this time will be Chongyun and Gorou. People will have until July 12, 2022 to pull from it and the new Epitome Invocation.
Itto is a five-star Geo unit who uses a claymore. Some potential teams for him can include Gorou, a four-star Geo unit who is an archer. Shinobu is a four-star Electro unit who wields a sword. Finally, Chongyun is a four-star Cryo unit who also comes bearing claymores.
With the next Epitome Invocation, one of the featured pieces of equipment is the five-star Redhorn Stonethresher. That's Itto's signature weapon. The other focus five-star is the Memory of Dust catalyst. The four-stars that will appear more often are the Dragon's Bane polearm, Lion's Roar sword, Lithic Blade claymore, Sacrificial Fragments catalyst, and The Stringless bow.
As a reminder, even people who don't get Shinobu from the gacha can get to know her better in Genshin Impact. Her Hangout Event will be available starting on June 21, 2022. People can pay two Story Keys if they are over Adventure Rank 40 and completed both the Interlude Chapter: Act 2 Perilous Trail Archon Quest and first act of Itto's Story Quest.
Genshin Impact is available for the PS4, PS5, PC, and mobile devices. It will also eventually come to the Nintendo Switch. The Itto and Shinobu Genshin Impact banner will appear on June 21, 2022 and run until July 12, 2022. Until June 21, 2022, people can pull on the Yelan and Xiao banners.
The post Itto and Shinobu Genshin Impact Banner Also Stars Gorou and Chongyun appeared first on Siliconera.
---
Siliconera Thursday, June 16, 2022 9:30 AM
Fans of Dragon Ball with an inclination for physical media have a large new Dragon Ball Super box set to consider. Crunchyroll announced the release date of the Dragon Ball Super - Series Complete Edition - Limited Edition Blu-ray Box Set. The set goes up for sale on September 20, 2022.
Check out a photo of the Dragon Ball Super box set.
Dragon Ball Super is a sequel series to Dragon Ball Z, which finished airing in 2009. Several years have passed since the defeat of Majin Buu and life is peaceful once again. However, new threats loom from across the multiverse, ranging from the advent of Beerus, God of Destruction to the resurrection of Frieza. Dragon Ball Super concluded in 2018, and saw feature-film expansions in the form of Dragon Ball Super: Broly and the upcoming Dragon Ball Super: Super Hero.
The set collects all 131 episodes of the Dragon Ball Super anime series onto twenty Blu-ray discs, divided into ten volumes. Each volume is two discs long and contained in a steel book case. The cases are decorated with illustrations of characters like Goku, Frieza, Beerus, Vegeta, Trunks, Whis, Gohan, and Android 17. The box itself is rigid-walled, with a unique design. The episodes are encoded in 1080p HD native resolution, with the English dub audio in 5.1 Dolby TrueHD and Japanese audio in Dolby TrueHD stereo.
The discs also contain various special features in both English and Japanese. The features include textless opening and closing sequences, interviews with the series' English voice cast, and more.
Here's a list of the special features included in the Dragon Ball Super Blu-ray set.
Catching Up on the Dragon Ball Universe: Sonny Strait & Savannah Ligaluppi
Catching Up on the Dragon Ball Universe: Christopher R. Sabat & Hero D. Sabat
Textless Opening & Closing Songs
Watching Dragon Ball Super: with Jason Douglas & Ian Sinclair
Anime Expo 2017: Interview with Sean Schemmel & Jason Douglas
Dragon Ball Super: An Interview with Sean Schemmel
Coffee Break with Mai and Trunks
Dragon Ball Super at Anime Expo 2018: Interviews with Sonny Strait, Matthew Mercer, & Kyle Hebert
Dragon Ball Super: Rawly Pickens & Chuck Huber Answer Twitter
Dragon Ball Super: Two Humans and an Android
Dragon Ball Super: Twitter Q&A with Sarah Wiedenheft and Dawn Bennett
Dragon Ball Super: Interview with Patrick Seitz and Kyle Hebert
The Dragon Ball Super limited edition Blu-ray box set goes on sale on September 20, 2022 and will cost USD $149.99. It's available for pre-order via Crunchyroll's online store.
The post Dragon Ball Super Blu-Ray Box Set Releases in September appeared first on Siliconera.
---
Siliconera Thursday, June 16, 2022 9:00 AM
Famitsu reported that the Nintendo Switch family of consoles has sold over 25 million units in Japan alone. The outlet estimated that the regular Switch had 18,379,851 units sold in the country as of June 12, 2022. The handheld Nintendo Switch Lite made 4,754,257 units, and the newer OLED model added 1,876,296 more units. It combined the figures from all three models to come up with a total of 25,010,404 units. [Thanks, Famitsu!]
With over 25 million units recorded, the Nintendo Switch has also surpassed PlayStation 2's lifetime sales in Japan. While the PS2 still holds the highest worldwide console sales at over 155 million units, it only recorded 21.98 million units in Japan alone. The current record holder for Japan's game console sales—including portable consoles—is the Nintendo DS family, with over 32 million units sold in the country.
Famitsu added that Animal Crossing: New Horizons, Super Smash Bros. Ultimate, Mario Kart 8 Deluxe, Pokemon Sword and Shield, and Splatoon 2 comprised the top five best-selling Switch games in Japan. The outlet expects the console's sales in the country to increase further with the upcoming worldwide releases of Splatoon 3 on September 9, 2022, and Pokemon Scarlet and Violet on November 18, 2022.
The Nintendo Switch launched worldwide in March 2017. It surpassed the 100 million global sales mark at the end of 2021. As of March 2022, Nintendo has sold 107.65 million units from all Switch models combined. The number also included 5.8 million units from the newer OLED model that debuted in October 2021.
The post Nintendo Switch Passes 25 Million Units Sold in Japan appeared first on Siliconera.
---
Siliconera Thursday, June 16, 2022 8:30 AM
Hololive English's Gawr Gura has reached 4 million subscribers on her YouTube channel. The most popular VTuber to date set a new record shortly after her WWE 2K22 stream on June 15, 2022. The official Reddit post celebrating the milestone used the term "chumbuds," which refers to Gura's fanbase.
Gawr Gura became the most popular Virtual YouTuber after she surpassed the Japanese VTuber Kizuna AI in July 2021. Later in the same month, Gura also reached 3 million subscribers. It took around 11 more months for the VTuber to add another million to her subscriber count. Gawr Gura is the first VTuber in the world to have 4 million subscribers.
Gawr Gura is a member of the Hololive English - Myth group of VTubers who debuted on September 12, 2020. Cover has since expanded the Hololive English roster with the VSinger IRyS on July 11, 2021, and the second generation Council on August 22, 2021.
Cover's Hololive VTubers are also known for producing their own songs. Gawr Gura launched her first original song, titled "Reflect," in June 2021. Its music video appeared in March 2022.
In September 2021, the company formed UMISEA, a multinational collaboration group named after the Japanese and English words for "sea." The group consists of Gawr Gura, her groupmate Ninomae Ina'nis, and Hololive Japan's Minato Aqua and Houshou Marine. Their first original song is "Domination! All the World Is an Ocean," and it is available to listen to on YouTube and Spotify.
The post Hololive EN's Gawr Gura Has Reached 4 Million Subscribers appeared first on Siliconera.
---
PC Invasion - FeedDDD Thursday, June 16, 2022 2:15 PM
Redfall is Arkane Studios' upcoming open-world RPG. But unlike past games from the studio, Redfall has a strong focus on cooperative multiplayer with friends. However, friends looking to slay vampires together in Redfall should know that campaign progress will only save for the host. This means you'll have to replay any missions you completein a friend's campaign once you return to your own playthrough. That may sound a little annoying, but the silver lining is that the experience and loot you obtained while playing in cooperative multiplayer will save. In an interview with IGN, game director Harvey Smith said that the studio had been thinking about this issue for a while. According to Smith, allowing players to save campaign progress in cooperative play may lead to a disjointed single-player experience. He explains, "The story would be very confusing if you got to mission eight and it said, 'Skip this one because you've already done it.'"...
---
PC Invasion - FeedDDD Thursday, June 16, 2022 12:30 PM
Earlier this week, Capcom released a next-gen update for Resident Evil 2, Resident Evil 3, and Resident Evil 7: Biohazard. The update brought support for ray tracing, 3D audio, and high frame rates. While these upgrades are all more than welcome additions to the games, they caused a big problem for some users. Naturally, when a game uses more advanced graphical features, it will demand more from your PC. Ray tracing is an especially intensive feature that impacts certain PCs very negatively. Some players found this out the hard way when the free upgrade for the Resident Evil titles went live on Monday. Since the update caused a change in the minimum requirements, some players began having a terrible experience with the titles. This was especially true for users with PCs that only barely met the minimum requirements before the update. Capcom released the updated system requirements for the next-gen updates to the Resident Evil games last Friday. The changes include shifting from ...
---
PC Invasion - FeedDDD Thursday, June 16, 2022 12:00 PM
For those unaware of the Starship Troopers franchise, it's set in the future. The Earth and human colonies are fun by the Federation. They're, ugh, space fascists. Humanity is currently in a fight against Arachnids, a race made up of a wide variety of bugs. In the grand fashion of fascists through ages, the Federation is losing far too many people in a war against a faction that doesn't really believe in ranged fire. In Starship Troopers: Terran Command, the mining colony of Kwalasha is key in rebuilding Federation's forces after the failed invasion of the bug homeworld. The bugs have also come here, and it's up to the Mobile Infantry to kick them out. Are you ready to do your part? Starship Troopers: Terran Command is based on the movies rather than the books. Your Mobile Infantry are just grunts with rifles, bringing Napoleonic line infantry tactics to the space age. As such, this real-time strategy game is a bit different when compared to the classics. You still ord...
---
PC Invasion - FeedDDD Thursday, June 16, 2022 10:30 AM
The launch of Fortnite Chapter 3 Season 3 marked the start of a huge party on the island. This season has debuted new ways to travel around the map with grapple gloves and wolves and boars. Also, there are new weapons, new points of interests and much more. The party is about about to ramp up further, with LGBTQIA+ month celebrations happening now in Fortnite and Rocket League. You can get your hands on some free Fortnite and Rocket League Pride cosmetics starting this week. And Rainbow Royale is returning to Fortnite. The free cosmetics available in Fortnite include the Sunshine and Rainbows Weapon Wrap and the Take a 'Bow Emote. But that's not all. There are also four sprays, a Vibrant Heart, Llama, Star, and Boogie Bomb up for grabs. However, you may have noticed that these items may already be in your inventory as they are the same cosmetics from last year's Fortnite Pride celebrations. If you missed out last time, you are in luck. Epic Games announced that...
---
Tabletop Gaming News Thursday, June 16, 2022 3:00 PM
---
Tabletop Gaming News Thursday, June 16, 2022 2:00 PM
---
Tabletop Gaming News Thursday, June 16, 2022 1:00 PM
---
Tabletop Gaming News Thursday, June 16, 2022 12:00 PM
---
Tabletop Gaming News Thursday, June 16, 2022 11:00 AM
---
Tabletop Gaming News Thursday, June 16, 2022 10:00 AM
---
Tabletop Gaming News Thursday, June 16, 2022 9:00 AM
---
Player Assist | Game Guides & Walkthroughs Thursday, June 16, 2022 3:00 PM
Show off your prized weapon skins in Apex Legends Mobile. Perhaps the most popular in-game add-on item in just about any online multiplayer game out right now is cosmetic skins. It does not matter how or where the skins are used in-game, skins allow players to express themselves in-game (or show everyone just how much […]
---
Player Assist | Game Guides & Walkthroughs Thursday, June 16, 2022 2:00 PM
One of the Shrines in The Legend of Zelda: Breath of the Wild is the Goma Asaagh Shrine or A Major Test of Strength. This shrine requires Link to, as the title of the shrine suggests, prove his strength by defeating a Guardian Scout and complete the shrine. It may seem a little intimidating, but […]
---
Player Assist | Game Guides & Walkthroughs Thursday, June 16, 2022 1:00 PM
Pokemon Legends: Arceus is set in the old times in the Pokemon world at a time when it was rare to find harmony between people and Pokemon. Set in the land of the Hisui region, which will be known as Sinnoh region in the modern times, you'll join the Galaxy Expedition Team (or just Galaxy […]
---
Player Assist | Game Guides & Walkthroughs Thursday, June 16, 2022 12:00 PM
Not all Legendary Gems are built the same. Get to know all 32 Legendary Gems in Diablo Immortal in this guide. Legendary Gems provide various bonuses to your character's equipment in Diablo Immortal. The more powerful the Legendary Gem, the better and stronger your character's stats will be in-game. Getting a hold of Legendary Gems […]
---
Player Assist | Game Guides & Walkthroughs Thursday, June 16, 2022 11:00 AM
Jett can't get a break – Riot removes Split from Competitive Queue following a Jett exploit. It was just yesterday when Riot Games released VALORANT Patch 4.11 that sought to address and fix numerous bugs around Agents such as Skye, Yoru, and of course, Jett. A few hours later, Riot Games has already found a […]
---
Level Up Thursday, June 16, 2022 1:45 PM
This past week, we've witnessed an <a href="https://www.gameinformer.com/2022/06/07/the-biggest-news-from-summer-game-fest-2022-and-the-other-june-showcases" target="_blank" rel="noopener">obscene amount of trailers featuring promising…
---
Level Up Thursday, June 16, 2022 11:18 AM
Digimon Survive makes its way to stores in July, and a new English trailer gives…