---
Kotaku Monday, April 11, 2022 8:30 PM
---
Kotaku Monday, April 11, 2022 5:07 PM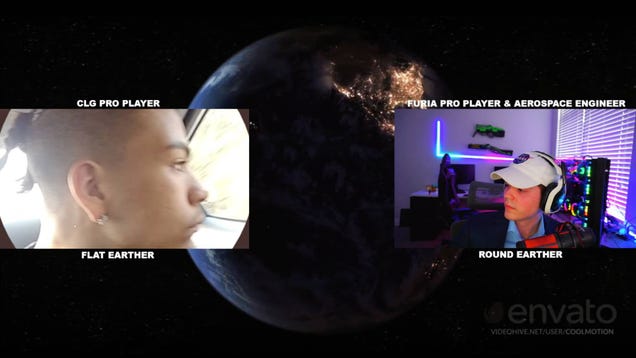 I just watched a debate between two professional Apex Legends players about whether or not the Earth is flat, and I feel like my brain is leaking out of my ears.
---
Kotaku Monday, April 11, 2022 3:40 PM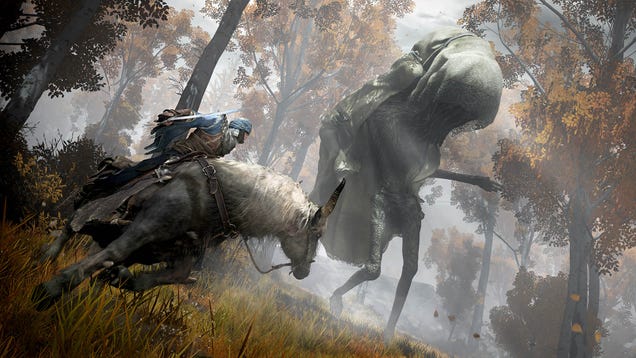 Elden Ring speedrun times dropped dramatically over the last week thanks to the discovery of a new route that removes the need to fight any of the FromSoftware game's difficult bosses. The current world record, held by high-level Souls speedrunner Distortion2, sits at just below 9 minutes. Let's look at how he did it.

---
Kotaku Monday, April 11, 2022 2:35 PM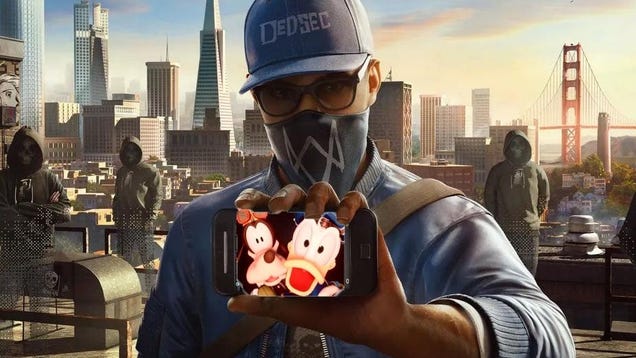 Last September, a massive list of potential PC games leaked through Nvidia's GeForce Now video game streaming service and was posted online. At the time, no one quite knew what to make of it. Was it insider info or speculative placeholders? Now evidence is mounting that at least some of the leak is real with Square…
---
Kotaku Monday, April 11, 2022 2:05 PM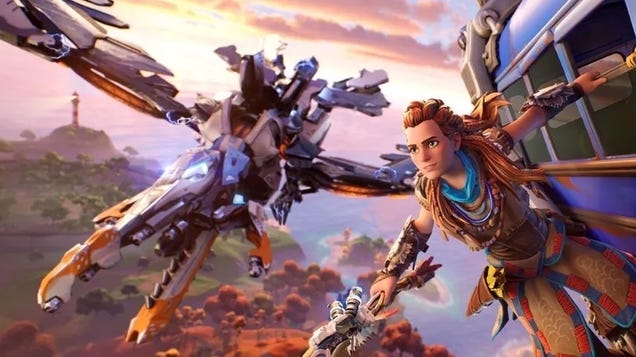 Epic Games recently announced an epic new wave of fundraising, notable both for the $2 billion it's pulled in and for an eye-raising firm present among the leading partners: Sony. The makers of PlayStation VR have invested a cool $1 billion in Epic to further "the development of new digital fan experiences" and the…
---
PCGamesN Monday, April 11, 2022 6:34 PM
Activision Blizzard has announced the appointment of Kristen Hines as its chief diversity, equity, and inclusion officer, starting Monday, April 25. Hines previously worked at Accenture, a consulting company where she helped a number of companies expand their DEI initiatives. She'll be part of the senior leadership team, and will report to chief people officer Julie Hodges.
"I'm excited to join a company that is prioritising its commitment to DEI and making progress on the ambitious goals it has set for itself," Hines says in a press release. "In an industry with historical underrepresentation, I'm looking forward to leading the company's efforts to further build a workplace that values transparency, equity, and inclusivity."
Hines' role will see her working on Activision Blizzard ongoing diversity initiatives, including the company's promise to increase the percentage of women and non-binary people in the work force by 50% over the next five years. As the press release explains, she "will also partner across all gaming teams to ensure diverse and inclusive perspectives are included in game design, including storylines, character development, gameplay and community interaction."
WoW Shadowlands review
,
The best WoW addons
,
WoW Classic leveling guide
---
PCGamesN Monday, April 11, 2022 5:25 PM
Planetary Annihilation: Titans is a name we've not heard in a long time. But the space RTS game about pumping out gigantic armies of planet-hopping robots hasn't faded away into memory - in fact, there's a massive balancing patch out today that tweaks just about every unit in the game.
It's been nearly eight years since we last checked in on Planetary Annihilation: Titans, and there have been some important developments in the interim. For one, the game has spun out its own dedicated, independent studio from its former developer, Uber Entertainment. The new company, Planetary Annihilation Inc., includes both former PA developers and active community members, and has been handling the game since 2018. It has produced a steady stream of updates and competitive seasons.
The latest patch is the most substantial in some time, however, and it makes a vast number of changes to just about every aspect of Titans. Individually, they're small tweaks: the Ant tank's fire rate has gone from 0.5 to 0.55, for example. But the sheer number of them means there's a lot to re-learn in a game about finding the sweet spots between army composition and production capabilities.
---
PCGamesN Monday, April 11, 2022 5:17 PM
E3 is dead (this year, at least), but the Summer Game Fest schedule will ensure that there's plenty of appointment viewing if you're looking for direct marketing from major publishers on their upcoming PC games. Between the individual events that have already been announced and the usual rumours from the industry's more reliable insiders, we're starting to get a pretty clear idea of what we can expect from this summer's not-quite-E3 press conferences.
Before we get to what will happen, let's talk about what won't. There will be no EA Play this year. EA's annual showcase typically took place just ahead of E3 every year, but the publisher has confirmed there will be no such broadcast in 2022. Instead, individual EA studios intend to bring info about games like Dragon Age and Dead Space through smaller, dedicated info blasts on social media.
EA brings us straight to the rumour mill, too. The sequel to Star Wars Jedi: Fallen Order is reportedly due for a reveal soon, and insiders expect that to be either on May 4, the semi-official Star Wars day, or sometime between May 26 and May 29, the dates of the annual fan convention, Star Wars Celebration.
Starfield release date
,
Best space games
,
Elder Scrolls 6 release date
---
PCGamesN Monday, April 11, 2022 5:07 PM
Before the Roccat Kone XP came into my life, it was pretty difficult to make a case for RGB lighting on a gaming mouse. After all, it doesn't usually pack as much of a punch as the illumination on a gaming keyboard and you're always going to cover it with your hand. But now, you can consider me fully converted, as Roccat's '3D RGB' lights thread your setup together in a way few other rodents can.
The headline feature gets its name from the way the lighting shines underneath the translucent shell, where eight pipelines filled with 22 LEDs beam brightly. The build itself is two-tone with a clear top and opaque, rubber sides so you don't lose your grip. This might divide opinions when the lights are off, but it personally evokes nostalgia of the clear case Nintendo Game Boy and other tech that proudly displays its innards.
When the lights are on, however, Roccat takes it to the next level. It has the same 16.8 million colours we've come to expect on our glowing devices, but the Kone XP is the most vibrant gaming mouse I've ever seen and is sure to turn heads.
Best SSD for gaming
,
How to build a gaming PC
,
Best gaming CPU
---
PCGamesN Monday, April 11, 2022 3:27 PM
The developers of Eve Online say they have no plans to add blockchain- or NFT-based features to the massive space MMORPG at this time. While the company "remains intrigued" by blockchain, CCP's CEO says that the technology isn't a good fit for Eve Online in its current state.
"We have no plans to add blockchain technology into EVE Online's global server Tranquility for the foreseeable future," CCP CEO Hilmar Veigar Pétursson says in a statement posted to Eve's official site today. "For the coming years, development for Tranquility will focus on building exciting new opportunities on top of the robust foundation that has been laid over the past two decades."
Pétursson says that many members of CCP have been following developments with blockchains and cryptocurrency for the last several years, and believe they have "a lot of untapped potential." However, he says that the developers have noted the same shortcomings that players have pointed out, and says the studio's position now is that there's "a lot of work needed before [blockchain is] ready for EVE-scale games."
Play Eve Online for free
,
Eve Online Beginners guide
,
Space games
---
PCGamesN Monday, April 11, 2022 2:11 PM
Capcom Arcade Stadium is getting a follow-up, with another round of retro games (and a free game) included in Capcom Arcade 2nd Stadium. The collection will launch on PC (likely via Steam), as well as PlayStation 4, Xbox One, and Nintendo Switch. The 1984 side-scrolling shooter, SonSon, will be available as a free download.
Anyone who buys the Capcom Fighting Collection, due out June 24, will also get Three Wonders in 2nd Stadium. Three Wonders is, itself, a 1991 collection consisting of three original games: platformer Midnight Wanderers, shooter Chariot, and puzzle game Don't Pull. The games were never originally released as separate titles.
There's no full games list or release date for Capcom Arcade 2nd Stadium. Capcom's announcement comes after a number of leaks for the new collection surfaced via store listings, including Capcom's own update to the Fighting Collection Steam store page. Another listing on the Xbox store backend, dug up by prolific dataminer Aggiornamenti Lumia, suggests that 2nd Stadium will launch on July 22.
---
Rock Paper Shotgun Latest Articles Feed Monday, April 11, 2022 7:43 PM
The LG 27GL850 was a legendary PC monitor, as it debuted LG Display's Nano IPS panel that combined TN-like motion clarity and IPS-like colours and viewing angles - a true jack-of-all-trades choice for gamers and content creators. LG followed this up with the popular 27GN850 and 27GP850, and now the latter is available in 'used - very good' condition for just £200 after a £50 Ebay discount code.
---
Rock Paper Shotgun Latest Articles Feed Monday, April 11, 2022 7:20 PM
The Corsair 7000D Airflow hasn't been reviewed here at RPS, but I've brought it up today for two reasons: because it's heavily discounted over at Amazon UK, and because it's a case I've been using to house my main PC for the past six months. I've become a big fan of it in that time - it's spacious, easy to build in, cool and clean - and the only real downside is the price.
The case debuted late last year for a princely £240, expensive even for a large form factor case, but now it's down to £175 - a more reasonable ask given its full tower size and laundry list of features, which I'll tell you about presently.
---
Twinfinite Monday, April 11, 2022 8:25 PM
Despite what you may be thinking, no, it's not Ryan Reynolds. Though, that does sound like a great idea of having Ryan Reynolds play what is supposed to be a 12-year-old. Probably with a lot less swearing than his usual characters. No, Percy Jackson will actually be played by Walker Scobell who played the younger […]
---
Twinfinite Monday, April 11, 2022 8:23 PM
Back in 2020, the world was introduced to the colorful and crazy world of Bugsnax, telling a tale of adventure and plenty of half-bug-half-snack creatures waiting to be consumed. A year later, developers Young Horses revealed an upcoming expansion called Bugsnax: The Isle of BIGsnax, and we will finally get the details on April 12. […]
---
Twinfinite Monday, April 11, 2022 8:06 PM
With the growing popularity of the metaverse and non-fungible tokens (NFTs), it is perhaps not surprising to see that the gaming space is dipping its toes in. Whether that sits well with players is a whole other matter, with the less than ideal reception to both Ubisoft and Square Enix's plans being recent examples. Now, […]
---
Twinfinite Monday, April 11, 2022 4:10 PM
The Hyperdimension Neptunia franchise is getting a brand new figure portraying Vert, the Goddess of Gamindustri representing Xbox.
---
Twinfinite Monday, April 11, 2022 4:07 PM
The latest trailer for the upcoming game Nintendo Switch Sports brings the thrill of different sports to life. It features a young girl who imagines herself to be on real-life pitches and courts as she faces off in sports like soccer, tennis, and more against her family. In all, the trailer features each of the […]
---
Twinfinite Monday, April 11, 2022 3:36 PM
A new update for Halo: The Master Chief Collection went live today and adds a "new" Firefight mode alongside other additions and changes for the almost eight-year-old package of games. The biggest addition in the update is the fan-favorite FloodFight Firefight mode for Halo 3: ODST, which added the Flood enemy to the wave-based cooperative […]
---
Siliconera Monday, April 11, 2022 3:00 PM
Ancient's Gotta Protectors: Cart of Darkness launches in the West later this week. Siliconera asked the crew behind the game about it: developer Makoto "Karu_gamo" Wada, localization pro Brian Gray, 8-4's John Ricciardi and Ancient boss and composer Yuzo Koshiro.
Graham Russell, Siliconera: We have to start with this one: it's been years since the game launched in Japan. What took so long? [laughs] Explain yourself!
John Ricciardi, 8-4: Well, you see, we just had so much fun naming those 948 parody NES carts, and since each one took about a half a day to perfect. If you take that number, divide by 365, carry the one...
No, just kidding! Part of it was the pandemic eating into our scheduling plans a bit, and part of it was just trying to find the best timing possible to give the game a chance at success. As I'm sure you know, the localized 3DS version of Gotta Protectors was very much well-loved, but being a digital-only 3DS release confined to just North America, it didn't really have a chance to properly shine.
By the time we were ready to release the Switch game last year, it was edging a bit too close to Q4 for us to feel comfortable, so we decided to wait until early 2022. Then it was just a matter of aligning schedules with Limited Run, since from the beginning we wanted to offer a physical version as well as digital for fans of the series.
What's the design idea behind letting players rotate through a squad of three characters? Why make that change?
Makoto Wada, Ancient: In the previous game, Gotta Protectors, we added the ability to change your character mid-map. Doing so made us realize how much that opened up the game in terms of strategy. On top of that, since this entry features even more playable characters to choose from, we decided to give players the ability to select a team of three from the get-go.
The train track allows for the same-screen gameplay of the first game with the larger maps of the second. Was that the driving force behind this idea? Were there other inspirations or reasons? (Do you just like trains?)
Wada: When we started work on this game, we had actually done so with the intention of porting the Xbox 360 version. However, as development continued, things began to change. Before we knew it, it had turned into a completely different beast.
The first thing we decided was that four players should be able to play together on one Switch. To that end, instead of allowing any one player to wander freely around the battlefield on their own, we aimed to design it such that battles would be resolved within the boundaries of a single screen. But battling over and over again in the same space would get tiring, so we thought it might be more fun if the battlefield was constantly on the move.
That said, since four players can play simultaneously, there needed to be a clear objective that would keep everyone from getting separated. That's when we thought of having the castle itself move on a railway track as a way of combining all these elements.
We can't say the Gotta Protectors 3DS localization was safe — it certainly wasn't — but it definitely feels like you've amped up the tone and personality in Cart of Darkness. How did you approach the feel for this one?
Brian Gray, translator: By being ready to be silly! Not much has changed since the last time. This is still a weird little world where everybody knows they're in a video game. The script and characters were already loaded with personality in Japanese, so honestly, we just did our best to stay out of the way with the translation.
We did put a ton of work into the art, though! The obvious stuff you can already see in the announcement trailer — the NES cart in place of a Famicom cart, for example — but there's lots more to find as you play. We lucked out, because Wada-san is a mad genius who can make gorgeous pixel art in his sleep. We're really excited about how well that stuff came together.
Oh! And this time around, we sprung for an English voice track featuring Erica Lindbeck. The Japanese audio is included too, but if you play in English you may find a few bonus... surprises? I don't want to spoil it.
The game includes a ton of collectible cartridges, each with a whimsical name. What was the localization process like for these? Which were your favorites?
Gray: Once we decided we were including the NES library and not the Famicom library, we basically had to tear it all down and start over again.
Every cart you collect can be equipped and leveled up. You get one stat for collecting the cart, and a second "secret" stat for leveling the cart up. The secret stat is tied to some notable quality of the game. So for example, if you find the "Spacetroid" game and level it up, you'll unlock the "JUSTIN BAILEY" stat. We even tried to make the cart labels the same color as the games they were parodying. There are 948 of these, by the way!
We didn't want to break the game balance, so even through the cart system is rebuilt from the ground up, we took careful pains to make sure the way you unlock the carts and the overall stat distribution is exactly the same as the Japanese version.
But... if you think you'll be able to find all the carts just by looking at a Japanese wiki? Well... we did do a sneaky thing.
I have a ton of favorite carts, but I don't want to spoil them. I played a lot of "Spike Biter's Sock-Out!!" and "Zebra Gaiden II: Dark Stripes at Dawn" when I was kid.
Ricciardi: It took us a while to lock down all the cart names, but we had a blast doing it. We commissioned made-up NES-style box art for a bunch of them, too! In fact, 12 of our favorites are included in the Limited Run Collector's Edition in trading card form. We're thinking about interesting ways to share some of the others with the public, so stay tuned for that.
What was the hardest thing in the game to localize? How did you handle it?
Gray: Other than the carts? Well, there are three songs with singable lyrics this time instead of two. And a system that auto-generates fake names and cities. And the art is still tile-based, so we had to squeeze menu text into the usual tiny spaces.
Also, whenever you unlock a cart, you unlock the hint text for that cart so you can find its cart brethren in the same stage. Checking all that stuff was weeks of fun!
Could we see the first two games brought back or preserved in some way? Both released on download services with limited or no access these days.
Wada: We've thought ourselves about how we'd like to bring back the first two games in some way.
As far as the first game, Protect Me Knight, goes though? That game was written in C# using XNA Framework. I hate to admit it, but that was the first code I'd written as a programmer, so it's honestly a bit of a mess. Because of that, I think porting it to a modern system would be tough.
As I mentioned earlier, we had originally planned on making Gotta Protectors: Cart of Darkness a port of Protect Me Knight, but among other things, with the situation being what it was, we ended up developing it by just referencing the source instead of actually running it on the same code. And then before we knew it, it had become a completely different game.
Regarding the second title for Nintendo 3DS? Since that system has two screens (including a touch screen), we would have to remake a large part of the game to make it work on one screen. Fortunately, though, the game doesn't make much use of features like stereoscopic 3D or the touch screen. If we were to ignore the old-school "Famicom-ness" that comes with the second screen, it would be possible to make it work on PC. But I'm not sure removing those elements would make fans very happy.
We're on the lookout for an avenue that will make everyone happy, so please hang in there for now!
The Cart of Darkness DLC adds a lot of variations of the game's soundtrack, each built using the specs of a different retro console. What inspired that? And which is your personal favorite?
Yuzo Koshiro, Ancient: There honestly wasn't any one particular inspiration for the idea. I really just started it on a whim. I had previously played around with arranging my own music using FM synthesizers and SNES samples on Twitter, so if I had to attribute it to something, I'd say it came from that. Every console has its own unique sound and the emotional attachment that comes with it, so I hope you'll enjoy the differences between each sound chip!
Cart of Darkness is packed with little secrets to find. Any chance you could point us toward one of its harder-to-find objectives?
Gray: Hmm... there is a mighty code guarded by the portrait of the ancient master where the rolling staff lies. But we probably shouldn't talk about that.
Thanks to the whole crew for answering our queries! Gotta Protectors: Cart of Darkness launches April 14, 2022 on Nintendo Switch. In addition to an eShop release, a physical cartridge is on the way from Limited Run Games.
Disclosure: A member of the Siliconera staff contributed to the production of the physical edition of the game. That staff member is in no way involved with the writing or publication of this article.
The post Interview: Gotta Protectors: Cart of Darkness' Cool Action, Hot Tracks appeared first on Siliconera.
---
Siliconera Monday, April 11, 2022 2:00 PM
People can now help decide on the English The Legend of Heroes: Trails from Zero reverse cover art. NIS America opened voting on April 11, 2022. People can head to the official site to pick one. There are three options. The one with the most votes will be featured on PS4 and Switch retail copies.
All three of the Trails from Zero reverse English cover art options feature the four main characters. Lloyd Bannings is front and center. Ellie MacDowell, Randy Orlando, and Tio Plato are behind him. However, while there are three options, two of the designs look quite similar. This is because the first and third options both feature the same character poses and art, albeit rearranged and set against different backgrounds.
Here's a closer look at all three of the options.
[gallery ids="923797,923798,923799" link="file"]
As a reminder, here is how the front cover art looks.

The Legend of Heroes: Trails from Zero English version will come to the Nintendo Switch, PlayStation 4, and PC on September 27, 2022. There will be both standard and limited edition versions available. The LE comes with a soundtrack, art book, and acrylic stand. The Trails from Zero reverse cover art poll will close on April 15, 2022.
The post The Legend of Heroes: Trails from Zero Reverse Cover Art Voting Opens appeared first on Siliconera.
---
Destructoid Monday, April 11, 2022 7:00 PM
---
Destructoid Monday, April 11, 2022 6:30 PM
---
Destructoid Monday, April 11, 2022 6:00 PM
---
Destructoid Monday, April 11, 2022 5:00 PM
---
Destructoid Monday, April 11, 2022 4:00 PM
---
Destructoid Monday, April 11, 2022 3:30 PM
---
Destructoid Monday, April 11, 2022 3:08 PM
---
Destructoid Monday, April 11, 2022 3:00 PM
---
Destructoid Monday, April 11, 2022 2:30 PM
---
Destructoid Monday, April 11, 2022 2:00 PM
---
PC Invasion - FeedDDD Monday, April 11, 2022 7:30 PM
Lego Star Wars: The Skywalker Saga seems like a strange game to announce. The series already had games that placed both the prequel and original trilogies into a series of levels, allowing fans to relive them through the filter of plastic bricks. Afterward, there was even a solo game based around The Force Awakens. TT Games didn't follow up with the other two films, which angered or disappointed quite a few fans. It's a little weird to see two of the three trilogies get yet another Lego game. But The Skywalker Saga does things differently enough and, more importantly, well enough that it's a worthwhile experience for Star Wars fans and for anyone who just likes collectathons. Obviously, all nine main Star Wars movies are on display in The Skywalker Saga. As far as story goes, this means that, if you don't like any of these movies, you're still not going to necessarily enjoy the story presentation here. Beat by beat, all the movies are respectfully showcase...
---
PC Invasion - FeedDDD Monday, April 11, 2022 6:45 PM
The nostalgia factor is all the rage these days, and Capcom is bringing players even more memories of the past. Capcom Arcade 2nd Stadium is a sequel to the original Capcom Arcade Stadium, a compilation of games that brought 32 games for fans to play in one easy download. Now, Capcom Arcade 2nd Stadium is bringing another 32 games to the PC, and we already know two of the games that will come along in the new collection. Players who download the collection will all get the game SonSon for free. SonSon, which released back in 1984, is a 2D side-scrolling platformer featuring the titular character. Additionally, those who pre-order the Capcom Fighting Collection (one of the collections revealed today and available to pre-order soon) will receive an extra copy of the game Three Wonders. The collection was leaked initially on a South Korean game rating website, before being officially announced on Twitter by Capcom. A vintage compilation The first Capcom Arcade Stadium contained 32 ...
---
PC Invasion - FeedDDD Monday, April 11, 2022 6:30 PM
For years, Elgato has been at the forefront of the gameplay capture market with its various products. From the high-powered 4K60 S+ and 4K60 Pro to the old-school Game Capture HD, there has been no shortage of products available, and the library keeps getting bigger. Enter the Elgato HD60 X, the latest capture card from the company, designed to bring a new feature to the mix for those with next-gen consoles and modern-day gaming PCs. Retailing for $200 USD, the Elgato HD60 X looks like your standard capture card with a refreshed design. But under the hood, there's more there than what you'd expect. Before getting into the features, however, let's talk about the setup. It's as easy as any recent external capture card. Simply unbox it, connect it to your computer with the included USB-C cable, and select it in your capture software of choice. It's that simple. No extra drivers or anything needed. Just plug it in and play. (Image credit: Elgato). Bringing a needed refresh...
---
PC Invasion - FeedDDD Monday, April 11, 2022 5:30 PM
For those of you who had some concerns regarding Weird West, fear not. A new patch for the game came out just before the weekend. The patch allows you more options to sell off your junk, all the while tweaking Weird West's inventory. It's a lengthy list, covering everything from quality of life changes to bug fixes and more. Generally speaking, the update covers just about everything under the scorching desert sun. With the patch, you can now sell your useless junk items to the wanderers of Weird West's dusty trails. Weapons can also now be turned into scrap more quickly, making it "less annoying to scrap multiple weapons in a row." Companions in your party will also use up bandages once they reach 40% health, as opposed to 25%. Bugs involving quests and locations have been addressed. The abandoned mine will now be fully populated with Sirens during the Sirens Scenario. Another fix is focused on leaving the location while discussing a cursed statuet...
---
PC Invasion - FeedDDD Monday, April 11, 2022 5:15 PM
It isn't often that people make 3D narrative-focused platformers. Similar games are either 2D or angled more toward collectathon aspects. Sephonie is a rare game that combines engaging platforming and world design with visual novel-esque presentation and line-matching puzzle gameplay. The story isn't as good as it could have been, and the visual presentation is undeniably dated. However, the game has a whole lot to offer anyone who enjoys complex 3D platforming, unique narrative trappings, and a willingness to experiment with convention. That alone makes the game stand out in a space that isn't actually all that crowded. Sephonie is all about three researchers who have come to the titular island to study. They are Amy, an American of Taiwanese descent, Riyou, a Japanese-Taiwanese man, and Ing-wen, a scientist from Taiwan. Like a lot of the game's incidental details, all three of them being Taiwanese despite being part of a multinational research crew comes off ...
---
Gamer Empire Monday, April 11, 2022 5:15 PM
Upgrading your gear, known as gear honing in Lost Ark, is the main way to become stronger in the game and increase your item level. Your progress in Lost Ark largely revolves around honing gear after you complete the main questline in North Vern, making it important to understand. Recommended Read: Lost Ark – Stronghold […]
The post Lost Ark – Gear Honing Guide: How To Upgrade Gear, Wiki appeared first on Gamer Empire. It was written by Tim Stadel Clausen.
---
Tabletop Gaming News Monday, April 11, 2022 6:00 PM
---
Tabletop Gaming News Monday, April 11, 2022 5:00 PM
---
Tabletop Gaming News Monday, April 11, 2022 4:00 PM
---
Tabletop Gaming News Monday, April 11, 2022 3:00 PM
---
Player Assist | Game Guides & Walkthroughs Monday, April 11, 2022 4:11 PM
Are you overwhelmed by the enemy team every round on Split? These Viper One-way smokes will force the enemy team to think twice about ever rushing on Split again. Aside from Jett, Viper was probably one of the most valuable Agents in the meta before Patch 4.01 came out. The Controller/Sentinel Hybrid role Viper plays […]
---
Player Assist | Game Guides & Walkthroughs Monday, April 11, 2022 2:21 PM
Yun Jin is the director and soul of the Yun –Han Opera Troupe—one of the most acclaimed groups in Liyue. Ms. Yun, as addressed by the people of Liyue Harbor, is a renowned opera singer who is skilled in playwriting and singing. Her talents reflect her personality—exquisite and delicate. Aside from eagerly learning the art […]
---
Gaming Instincts – Next-Generation of Video Game Journalism Monday, April 11, 2022 5:16 PM
---
Gaming Instincts – Next-Generation of Video Game Journalism Monday, April 11, 2022 4:19 PM
---
Gaming Instincts – Next-Generation of Video Game Journalism Monday, April 11, 2022 4:19 PM
---
Gaming Instincts – Next-Generation of Video Game Journalism Monday, April 11, 2022 3:28 PM
---
Gaming Instincts – Next-Generation of Video Game Journalism Monday, April 11, 2022 3:06 PM
---
Latest Games on Play iDev Games Monday, April 11, 2022 6:15 PM
Join Pokasee and help him to find cash to buy a new guitar and drumset / find music sheets / plectrums and drumsticks.He needs these so that he can record a...