---
Kotaku Tuesday, June 7, 2022 6:10 PM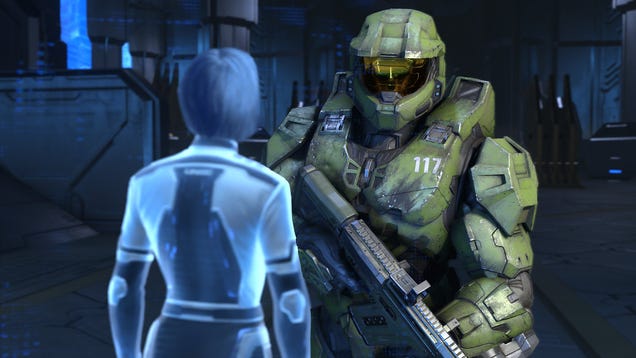 Halo Infinite will finally get some form of co-op for its campaign, 343 Industries announced today. It'll be playable as one of those basically-just-a-beta "technical flights," the same method the studio used last summer to get players into the first-person shooter's initial multiplayer testing.

---
Kotaku Tuesday, June 7, 2022 5:55 PM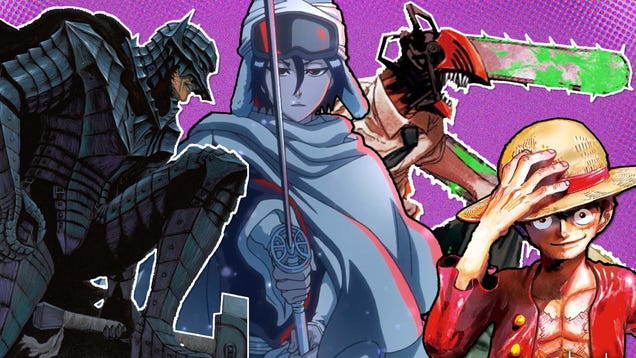 Hey, it's 2022 and not the mid-90s right? I only ask because I'm not sure which of us otaku worked some magic–possibly making a wish to Shenron, or sacrificing a loved one with a behelit–so that we might live in a time where hiatus purgatory bunk buddies Hunter x Hunter and Berserk both announce an end to their…
---
Kotaku Tuesday, June 7, 2022 5:40 PM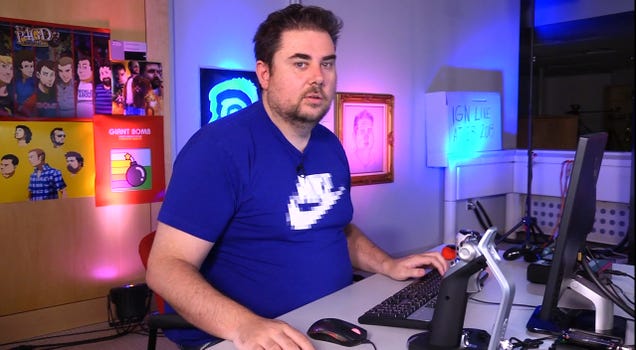 Today, both Giant Bomb staff and co-founder Jeff Gerstmann talked about his departure from the site he helped create 14 years ago. While he didn't appear on the latest podcast from Giant Bomb to say goodbye, Gerstmann launched his own Patreon-supported video game podcast and video project. He explained that he still…
---
Kotaku Tuesday, June 7, 2022 5:20 PM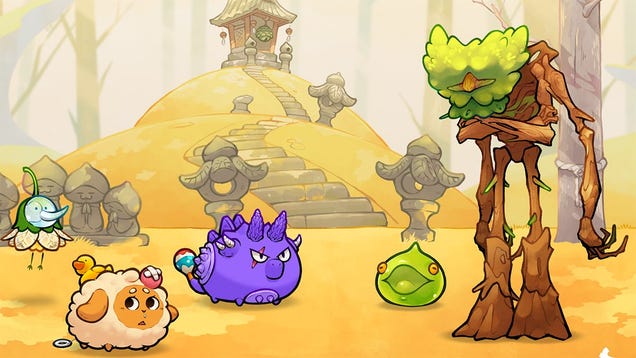 For some, it's a vision of utopia. For a thousand more, it's unmistakably a dystopia. But it's really just a speculative LinkedIn post about the potential future of "blockchain" gaming, which has gone viral across multiple social media platforms when folks started mocking what they see as its offensively absurd…
---
Kotaku Tuesday, June 7, 2022 4:35 PM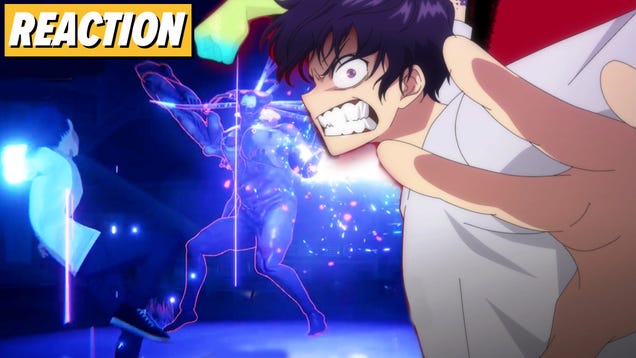 ---
Kotaku Tuesday, June 7, 2022 3:25 PM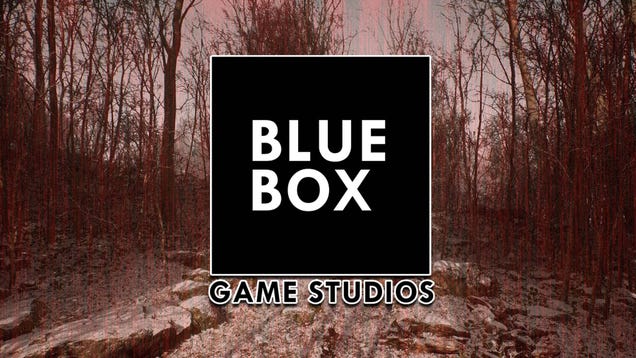 The last time we heard about Abandoned, the PS5 exclusive that's still shrouded in mystery, developer Blue Box Game Studios swore it wasn't canceled despite reports suggesting otherwise. Well, it seems we're back to questioning the game's existence again after a GameSpot report alleged Abandoned's development is in…
---
Kotaku Tuesday, June 7, 2022 12:30 PM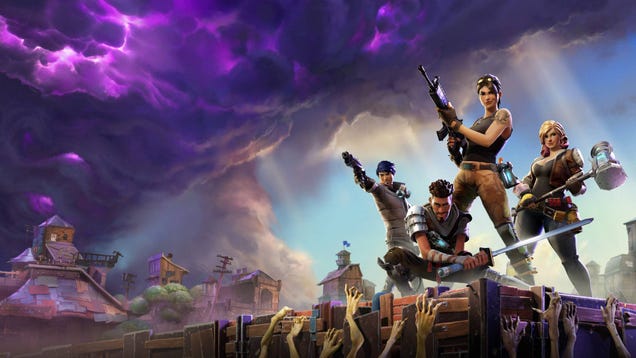 I'm not surprised that Fortnite crypto exists. Whether it's Nintendo or Minecraft NFTs, crypto scammers love to make environment-destroying projects out of other people's IPs. What's surprising is that Epic Games CEO Tim Sweeney bothered to give the Fortnite Tokens project his time of day. "This is a scam," he tweeted…
---
PCGamesN Tuesday, June 7, 2022 7:31 PM
Want to know what this week's Destiny 2 Timelost weapon is? Much like the Destiny 2 Nightfall weapons, every week a new Timelost weapon becomes available. They're essentially better versions of the basic Vault of Glass weapons, with an extra third and fourth perk slot and a slot for Adept weapon mods.
To get this week's Destiny 2 Timelost weapon, you will need to complete its particular challenge in the Vault of Glass on Master difficulty. You can check out our Destiny 2 Vault of Glass walkthrough for tips on how to beat it. Five encounters in the raid have a challenge associated with them, which is basically an extra condition to meet when completing the fight (for example, the 'Wait For It' challenge on Confluxes requires you to wait until the Wyverns have started sacrificing themselves before you kill them).
On normal difficulty, completing a challenge grants bonus loot, but on Master, this is how you get your Timelost weapon. Only one challenge is 'active' per week, and they rotate with the weekly update every Tuesday at 1pm EDT / 10am PDT / 6pm BST.
Destiny 2: Beyond Light review
,
Destiny 2 exotics
,
Play Destiny 2
---
PCGamesN Tuesday, June 7, 2022 7:13 PM
Are you looking for the Legend or Master Lost Sector locations in Destiny 2? While many Destiny 2 Exotics can be bought from Xûr or even in the world loot pool, the Exotics in these special Lost Sector instances cannot, forcing players to explore these dangerous areas if they want the best equipment available. To make matters worse, you have to complete them on your own to get a chance at the best rewards.
The Destiny 2 Legendary Lost Sector location changes with the daily reset at 5pm UTC. Before you can take on Legend Lost Sectors, you need to complete all the normal Lost Sectors first. If you don't, the new Legend Lost Sectors will not appear on the map. Each day, the location, modifiers, and rewards rotate out for something new. As of Season of the Risen, the Legend and Master Lost Sector quests both take place in the same location.
It's important to remember that Exotic drops are not guaranteed after completing these quests, so you may have to run through the same Lost Sector multiple times. You can go through them quests with a fireteam, but your rewards will be reduced to Enhancement Cores only.
Destiny 2: Beyond Light review
,
Destiny 2 exotics
,
Play Destiny 2
---
PCGamesN Tuesday, June 7, 2022 6:54 PM
Want to know what this week's Destiny 2 Nightfall weapon is? Each week you've got a chance at a different weapon for completing Nightfall Strikes, and ever since Season of the Lost, fan-favourite legacy weapons from the original Destiny have been added to the rotation. Two new weapons were introduced into the pool in Season of the Risen, so it's more important than ever to know in advance the Nightfall weapon schedule.
In case you don't know what the Destiny 2 Nightfall weapon means, Nightfall: The Ordeal is a playlist available in the Vanguard menu, alongside the basic Strike playlist. Each week, a different Strike is chosen as the Nightfall, and offered in five escalating difficulties, with harder enemies, challenging modifiers, and enemy power levels cranking up.
The coveted Nightfall weapons have a chance to drop from any Nightfall Strike difficulty, but it's far more likely at higher levels. Your best bet for farming each week's Nightfall weapon is to set the Strike to Master difficulty, according to YouTuber Aztecross. You should also note that there's no automatic matchmaking above Hero difficulty, however, so you'll need to get a squad together.
Destiny 2: Beyond Light review
,
Destiny 2 exotics
,
Play Destiny 2
---
PCGamesN Tuesday, June 7, 2022 6:27 PM
A Cyberpunk 2077 transmog system has been at the top of some fans' wishlists almost since the game first released, and while the action-RPG's developer CD Projekt Red quietly added the framework for such a feature in Cyberpunk's 1.5 update, that's been about it as much as we've seen of the system – until now.
Twitter user Ren Okage tagged Cyberpunk 2077's official Twitter account in a post lamenting how the player's in-game appearance is inextricably tied to their stats. Wearing an outfit you like means potentially missing out on better stats or handy features, so you truly do make sacrifices for style in Night City. The Cyberpunk account responded with eye emojis, which set Reddit speculating about whether a new update of some kind may be planned for sooner rather than later.
Or more accurately, whether it might be activated. The 1.5 update added what seemed like a full transmog system, including the option for hiding certain accessories, such as headgear. The choices were blocked off, though, so players could only access them through using Cyberpunk 2077 mods.
Cyberpunk 2077 review
,
Cyberpunk 2077 lore & universe
,
Buy Cyberpunk 2077
---
PCGamesN Tuesday, June 7, 2022 1:13 PM
The Elder Scrolls Online High Isle expansion is live now, bringing with it new lands, friends, and a citadel invasion that wouldn't look out of place in J.R.R. Tolkien's The Lord of the Rings. Or perhaps we're just a bit starry-eyed for the land of the hobbits at the moment, seeing as Billy Boyd, who portrayed Pippin Took in Peter Jackson's Lord of the Rings film adaptations, voices one of High Isle's major new characters.
The High Isle expansion is a first for the MMO game, adding a brand-new location designed specifically for Bethesda's online game. It takes place throughout the Systres Archipelago, an island chain replete with contrasts and intrigue. The Breton's towering fortresses and sprawling towns on High Isle exist alongside volcanoes, majestic cliffs, and even jungles, but the dangers of the natural world are the least of your worries.
The latest expansion picks up the tale of the Bretons begun in March and follows a brand-new storyline of intrigue and conspiracy. This time, your foe is the mysterious Ascendant Lord, an enigmatic figure bent on plunging the world into never-ending war. As usual with ESO's expansions, the full story unfolds over the course of the next year, with several new trials and world events to keep you busy in the meantime.
ESO Elsweyr release date
,
ESO Necromancer skills
,
ESO Elsweyr Skyshard locations
---
PCGamesN Tuesday, June 7, 2022 7:04 PM
Nvidia Reflex Low Latency is yet another tool in the green team's arsenal that'll improve your gaming experience. Designed to lower input lag by up to 80%, Reflex aims to give you the edge in competitive FPS games, such as Fortnite, Call of Duty, and Valorant, by helping you hit your shots quicker, lowering the latency tax when you crank up your resolution, and potentially reducing peeker's advantage under the right conditions.
Nvidia Reflex is a proprietary technology and, much like DLSS and RTX, requires you to run a GeForce GPU. However, you don't need the best graphics card to benefit from it. Reflex should improve latency on anything from the GTX 900 series onwards, although higher-end cards like the RTX 3080 /will/ see better performance.
Reflex is a free feature and has next to no performance overhead, meaning you have little reason not to use it in supported games. Some of the best gaming monitor options from Asus, Acer, and Alienware also come with Reflex compatibility, so you might you're already equipped to experience Nvidia's graphics card tech.
Best SSD for gaming
,
How to build a gaming PC
,
Best gaming CPU
---
PCGamesN Tuesday, June 7, 2022 12:36 PM
When it comes to making the best Diablo Immortal Demon Hunter build, there are several important factors to consider. The Demon Hunter is an attractive Diablo Immortal class as it's capable of dealing huge amounts of damage, earning a high rank on our Diablo Immortal tier list. A Demon Hunter's main objective is to deal as much damage as possible while herding large groups of enemies with its crowd control effects.
Taking advantage of late-game item drops, Diablo Immortal gems, and several powerful skills is key to making the best Diablo Immortal Demon Hunter build. We've gone for a mix of AoE focused attacks that inflict slowdown effects on foes, alongside a set of gear that greatly enhances the Demon Hunter's ultimate ability.
It's going to take a while to get everything you need to make this build, as one of the skills requires a level 50 character, and there's plenty of legendary gear to collect. Once you have everything, though, you'll be a nigh-on unstoppable monster in both PvE and PvP. This Demon Hunter build works best when playing with friends, but can do reasonably well if you're playing this RPG game independently.
Diablo Immortal tier list
,
Diablo Immortal system requirements
,
Best games like Diablo on PC
---
PCGamesN Tuesday, June 7, 2022 12:33 PM
While it unfortunately ended up being cancelled for 2022 with the Summer Game Fest mostly taking its place, E3 2023 is apparently a go. The Entertainment Software Association, which organises the event, states that E3 is "coming back in 2023 with both a digital and an in-person event" just like in days of yore.
While E3 2021 was relegated to an online-only event, E3 2020 was called off entirely - and, eventually, so was E3 2022. Summer Game Fest, the Xbox Showcase, and various other publisher showings are still going on, but the actual E3 event itself is dead this year.
The ESA previously suggested it had plans to bring E3 back in 2023 and now, in an interview with The Washington Post, the organising body's president and CEO Stan Pierre-Louis said that the ESA was "excited" to return in June 2023. "As much as we love these digital events," Pierre-Louis states, "and as much as they reach people and we want that global reach, we also know that there's a really strong desire for people to convene — to be able to connect in person and see each other and talk about what makes games great."
Starfield release date
,
Best space games
,
Elder Scrolls 6 release date
---
PCGamesN Tuesday, June 7, 2022 12:36 PM
Even the best gaming PC will slow to a crawl eventually, whether your system has simply been standing the test of time or you've been stuck on an old hard drive. Fortunately, you can escape the sluggish confines of a hard drive pretty easily if you know how to install an SSD.
SSDs are becoming increasingly affordable and progressing towards a price parity with their disk-based counterparts. Even so, hard drives still hold the crown for best value per GB, especially for PC users with slower internet speeds that don't have the luxury of regularly uninstalling. Those that can justify the premium of an SSD, however, will see that the newer technology provides an astronomical leap in performance, loading apps, games, and Windows significantly faster. Upgrading your RAM capacity with a set of the best gaming RAM can drastically improve OS performance, too.
This might sound tempting, but things aren't as quite as simple as buying the best SSD for gaming available and plugging it in. There are compatibility issues that you need to watch out for and hurdles to navigate when it comes to swapping out your main system drive. But with your trusty screwdriver in hand, we'll walk you through everything you need to know about SSD installation.
Best SSD for gaming
,
How to build a gaming PC
,
Best gaming CPU
---
PCGamesN Tuesday, June 7, 2022 12:29 PM
Looking for a comprehensive guide to getting, socketing, and upgrading Diablo Immortal Gems? As in previous Diablo games, gems are absolutely indispensable when it comes to maximising your character's potential and boosting your gear score. Each one grants a passive attribute buff, giving you that much-needed edge to keep fighting through the horrors of Sanctuary just that little bit longer.
While you might be tempted to hold off farming for normal Gems in favour of those coveted Legendary Gems, these are relatively difficult to come by in Diablo Immortal without opening your wallet first, so you might end up waiting for a few hundred hours. The initial benefits of standard Gems might seem negligible at first, but taking the time to upgrade them will make those Elder Rift runs far more manageable.
In this guide, we'll outline the benefits of each Gem type, plus how to find, socket, and upgrade them. Exactly how valuable each Gem is depends heavily on the Diablo Immortal builds you're constructing, so keep your character's base strengths and weaknesses in mind as you decide what Gems will be best for you.
Diablo Immortal tier list
,
Diablo Immortal system requirements
,
Best games like Diablo on PC
---
PCGamesN Tuesday, June 7, 2022 12:24 PM
Asus has unveiled GPU Tweak III, and it's giving away various gaming PC parts to celebrate the launch of its new monitoring software. Available to download now, the company says its revamped toolkit uses "years of enthusiast feedback and developer dedication" to provide a "feature-rich" experience, which could help you boost fps while managing rig temperature and fan noise.
Announced via Twitter, the Asus GPU Tweak III launch gives gaming PC enthusiasts a chance to get their hands on a graphics card and power supply bundle. Lucky first place winners will be able to snag a ROG Strix LC GeForce RTX 3090 Ti GPU paired with a monstrous 1,000W power supply. Runners up can also still win an Nvidia RTX graphics card, so it's worth checking out if your rig is in need of a revamp.
Even if you'd rather wait for RTX 4000 cards to arrive, it might still be worth entering Asus' competition for a PSU alone. Upcoming GPUs like the RTX 4090 supposedly demand 600W, so you're going to need the best power supply around if you want to make the jump to next gen.
Asus ROG Swift PG27UQ review
,
Asus ROG Strix X470-I Gaming review
,
Best gaming motherboard
---
PCGamesN Tuesday, June 7, 2022 12:25 PM
The best gaming keyboards often pack mechanical switches, but clicky clacky typing experiences aren't for everyone. Thankfully, gaming PC grade membrane solutions exist, and options like the Razer Ornata V2 combine the comfort of rubber domes with the tactile feel of microswitches. Better still, you can now grab the hybrid keyboard for less, thanks to a better than half price discount on Amazon.
Over on Amazon US, you can grab 53% off the Razer Ornata V2 gaming keyboard, bringing its price down from $99.99 to $46.99. If you're familiar with Razer's arsenal of gaming PC peripherals, you'll know what to expect from this premium membrane keyboard. Included Chroma helps transform this gaming desk accessory into an RGB light show, while programmable macro support should come in handy in the best RPG games, like FFXIV.
The Razer Ornata V2 also comes equipped with a digital dial, which both adds to the gaming keyboard's unique look and is fully configurable. Not only can it help you wield control over your gaming speaker volume, but it makes for a handy way to adjust brightness on the fly, something that could help the best gaming monitor always look its best.
Best SSD for gaming
,
How to build a gaming PC
,
Best gaming CPU
---
PCGamesN Tuesday, June 7, 2022 12:06 PM
A minor update is out today for Arma Reforger, the new Early Access title that's serving as the buildup to the eventual launch of Arma 4. In the latest Arma Reforger update, Bohemia Interactive has addressed some of the stranger bugs that have popped up since the military simulation game's Early Access launched, such as one that would result in vehicles floating serenely over the landscape like truck-shaped helicopters.
Arma Reforger Version 0.9.5.66 adds spawned player protection, which means you shouldn't get taken out by a sniper as soon as you spawn into a session anymore. Players had also found that certain guns were acting as impenetrable body armour - they would simply deflect incoming fire, giving players who used them a considerable advantage in a firefight. That's been corrected with this patch, too.
While researching the Arma Reforger hands-on impressions story for our sister site the Wargamer, I spotted a truck flying high above the ground as my team was capturing a base. It turns out, this was a persistent issue and it would happen when a player driving a vehicle had their game session suddenly terminate. That would put the vehicle in an "undefined state," and presumably just set it on a vector that could lead it out over the horizon. That's been fixed with this patch, too.
---
PCGamesN Tuesday, June 7, 2022 12:01 PM
What are the best Roblox games? Games aren't just better than ever for kids, the means of creating them are, too. The best example of that is Roblox: a massively multiplayer online game creation platform and, since it is so easy to make something fun, there are millions of Roblox games to enjoy. User-generated creations allow you to weather the existential threat of a natural disaster, try your hand as a pizza maker, and take a break away from it all with a spot of peaceful scuba diving.
From sims to RPGs and adventure titles, we've highlighted the best Roblox games to enjoy with over 100 million other pals in online games. Think of it like Minecraft and LittleBigPlanet smooshed together and forged into an entire platform.
With more titles on the platform than you can possibly play, we're here to uncover the player-created diamonds in the rough and make sure they get the credit they deserve. Below you can find out the best Roblox games and more about this exciting platform.
Best Roblox games
,
Is Roblox shutting down?
,
Best Minecraft seeds
---
PCGamesN Tuesday, June 7, 2022 7:07 PM
Learning how to manage cables within your gaming PC is more important than you'd think. While building your own gaming PC has never been easier, even the best graphics card and RGB clad case can't always save you from Reddit ridicule, especially if your rig's innards resemble some sort of spaghetti monster
Taking time to manage cables inside your gaming PC may feel like a chore, but it could help your rig flourish. For starters, cleaning up your cables could prevent tasks like upgrading to the best gaming CPU from feeling like an action movie bomb disposal scene. Better still, if you want to boost fps in your favourite games, freeing up case space can help keep things cool when overclocking your CPU and GPU.
Of course, you could just cheat by packing everything behind the best gaming motherboard and jamming the side panel back on, but there are far more elegant solutions out there. Follow these six steps of cable management and your setup could look like it's been done by a professional in no time.
Best SSD for gaming
,
How to build a gaming PC
,
Best gaming CPU
---
PCGamesN Tuesday, June 7, 2022 12:59 PM
While we all wait around for GTA 6, one Twitch streamer passes the time by getting 100% in Rockstar's open-world crime sim San Andreas in less than 12 hours.
GTA: San Andreas is enormous. Even compared to GTA Online, which after nearly ten years is still receiving updates and add-ons, Rockstar's original jaunt to Los Santos is sprawling and vast, with hidden missions, secret jumps and myriad collectibles like horseshoes and graffiti tags. Nevertheless, one Twitch streamer, a Danish GTA expert named Crucial1357, has managed to beat the entire game, all the way to 100% completion, in a new-record time of 11 hours, 25 minutes and 21 seconds, smashing the previous official record (12 hours and eight minutes, as listed on Speedrun.com) by almost a full hour and topping his own personal best time of 11 hours, 40 minutes.
Putting that into perspective, obtaining 100% in GTA: San Andreas requires that you complete all the story missions; all the asset missions like the quarry, the courier service and those awful ones with the remote-controlled planes; win all the street races; pass all the vehicle schools and challenges; reach the top level in all the emergency services missions; deliver all the cars to the export dock; get the highest scores at the gun ranges; buy all the houses, all the hotel suites; learn every move in the gym; take 50 photos, find 50 oysters, collect 100 horseshoes, spray 100 graffiti tags; and, perhaps most challenging of all, find and maintain a loving relationship.
GTA: San Andreas Requirements
---
Rock Paper Shotgun Latest Articles Feed Tuesday, June 7, 2022 5:36 PM
Howdy partner. There's something of a power supply showdown right now, and no one knows who's gonna blink first. Newegg dropped their price on the EVGA Supernova 1000 G6 PSU to $140, and Amazon followed suit soon after. That's $50 below the usual price of $190, and a historic low for this model.
If you've got a high-end system - or you're planning to pick up a power-hungry next-gen graphics card when they launch later this year - then this is an awesome upgrade.
---
Rock Paper Shotgun Latest Articles Feed Tuesday, June 7, 2022 12:20 PM
The Radeon RX 6700 XT is one of the best value options from AMD's Big Navi family of Radeon 6000 graphics cards, and now you can pick up a PowerColor Fighter 12GB model at its UK RRP - just £420. We've seen price drops on the higher-end models recently, as next-gen GPU rumours have begun to build steam, but this is the first time I've seen a great mid-range option receive the same treatment so I thought it was worth writing about!
---
Twinfinite Tuesday, June 7, 2022 7:05 PM
A Wordle a day keeps the... word doctor away?
---
Twinfinite Tuesday, June 7, 2022 6:53 PM
Cooperative and competitive multiplayer zombie game Back 4 Blood received an update today with new features, additions, and more.
---
Twinfinite Tuesday, June 7, 2022 6:45 PM
Today Atlus released a daily trailer of its upcoming JRPG Soul Hackers 2, focusing on one of the demons that will appear in the game.
---
Twinfinite Tuesday, June 7, 2022 6:07 PM
Here's everything you need to know about the common issues and fixes for the GTA Online not connecting error.
---
Twinfinite Tuesday, June 7, 2022 5:46 PM
The latest Valorant weapon skin bundle has been revealed!
---
Twinfinite Tuesday, June 7, 2022 3:59 PM
Here is how to get Froglight Blocks in Minecraft.
---
Twinfinite Tuesday, June 7, 2022 3:40 PM
Stuck on Signing in is one of Destiny 2's error messages a player gets when trying to log into the game. Here's how to fix it.
---
Twinfinite Tuesday, June 7, 2022 2:14 PM
Create a mud castle with Minecraft's newest Mud Block.
---
Twinfinite Tuesday, June 7, 2022 2:09 PM
Pond life.
---
Twinfinite Tuesday, June 7, 2022 2:02 PM
Let's... GO!
---
Twinfinite Tuesday, June 7, 2022 1:58 PM
Today NIS America released a playable demo of the upcoming escape game/bullet hell shoot 'em up hybrid Yurukill: The Calumniation Games.
---
Twinfinite Tuesday, June 7, 2022 1:34 PM
Who doesn't love a good glitch? Check out this new Fortnite XP glitch here.
---
Twinfinite Tuesday, June 7, 2022 1:22 PM
Publisher aNCHOR had news to share for fans of the Muv-Luv franchise, including Muv-Luv Alternative: Total Eclipse and Immortals.
---
Twinfinite Tuesday, June 7, 2022 12:59 PM
Get preloaded so you can start your scarefest at the strike of midnight!
---
Twinfinite Tuesday, June 7, 2022 12:33 PM
Fortnite might be getting a first person shooter mode. Here's what we know so far.
---
Twinfinite Tuesday, June 7, 2022 12:30 PM
Sonic Frontiers: Prologue animation comes before the game, starring Knuckles.
---
Twinfinite Tuesday, June 7, 2022 12:11 PM
Today Nintendo released a new trailer of the upcoming JRPG Xenoblade Chronicles 3, focusing on the game's beautiful world.
---
Twinfinite Tuesday, June 7, 2022 12:10 PM
Who knew there was so much science behind making cars go zoom?
---
Siliconera Tuesday, June 7, 2022 3:00 PM
The latest NeoGeo Pocket Color Selection release, Biomotor Unitron, continues the line's diversification beyond its initial fighting game focus. Interested in checking it out? We'll break down what you need to know.
What is Biomotor Unitron?
Originally released on the Neo Geo Pocket and Neo Geo Pocket Color, Biomotor Unitron holds a special place in owners' hearts as something of a Pokemon competitor. It certainly isn't a one-to-one comparison, but the turn-based battling RPG gives players a lot of customization and a focus on facing off with friends.
In Biomotor Unitron, you outfit a mech with limbs and packs that affect abilities and stats. Navigation is largely menu-based, and the game encourages you to talk to townsfolk and hear their quips and advice. There's a bit of control in battle, but this is largely a challenge of preparation. The combination of parts and how you balance your equipped attack types determines victory.
How does it hold up today?
As NGPC games go, Biomotor Unitron has the most trouble with the limited screen resolution. There are a lot of menus, and those menus include short abbreviations you just need to learn. It's a lot like early Game Boy RPGs in that way, but its late-'90s peers had learned to fit more on screen or generally handle things better. It's a problem that the Japanese version of the game likely doesn't have, but English? English doesn't like those character limits.
Other than that? Yeah, you can have fun with it. Its more traditional gameplay means there's less of an incentive to play than Card Fighters' Clash or Faselei!, but it's an important part of the Pocket's library and we're glad more people can check it out. In some ways, Unitron was ahead of its time! Its gameplay loops and randomized dungeons feel modern, in a way. But you need a very old-school patience to stick with it.
What about the Switch version of Biomotor Unitron?
Well? It's about what you'd expect, we suppose, but with a couple of caveats. For one, the game's link functionality is disabled. We don't get the fancy setup of Card Fighters' port, nor do we get any sort of multi-system play. Also, for some reason, the coolest NGPC colors aren't available as display options? That's a weird one, because other releases had them in. Is it possible that this release was an earlier project but held until now? Also, it's hard to consider this new version without thinking about where your money is increasingly going.
Still, there are a few nice elements. The original manual is fully scanned, explaining elements of a game that really could use as much explanation as it can get. This is a game that wants you invested in its world and characters, but it simply doesn't have the text space to do so effectively in-game.
The NeoGeo Pocket Color Selection version of Biomotor Unitron is available now on the Nintendo Switch eShop. The game's also available on, well, the Neo Geo Pocket Color if you can find it! Other recent NGPC Selection titles have included SNK vs. Capcom: Card Fighters' Clash and Big Bang Pro Wrestling.
The post Biomotor Unitron, NGPC Classic, Shows Its Age On Switch appeared first on Siliconera.
---
Siliconera Tuesday, June 7, 2022 1:30 PM
There's a new Xenoblade Chronicles 3 trailer specifically focusing on the world of Aionios and the monsters that inhabit it. It shows the more open areas of the game players will explore. There are also moments when it seems like places from the past games appear here. Also, it looks like a version of the Xenoblade Chronicles Unique Monster Territorial Rotbart even appears.
Here's the full Xenoblade Chronicles 3 Aionios trailer. Things immediately begin with an obscured look at the Fallen Arm. This location appeared in the first game. Different locations and environments show up after that. Around the 36 second mark, we see a monster that looks a little like Territorial Rotbart.
Aionios, the rich world where you'll begin your journey to end the cycle of violence between two opposing nations in #XenobladeChronicles3.

Explore vast landscapes, encounter new creatures in the wild, battle with distinct Arts & weapons, and more when the game launches on 7/29! pic.twitter.com/OUxT5VCXok

— Nintendo of America (@NintendoAmerica) June 7, 2022
This is one of two bits of Xenoblade Chronicles 3 information Nintendo shared on June 7, 2022. The company also announced that a limited edition version would appear in the United States. It will sell a special edition, one previously announced for Europe, that includes the game, a SteelBook case, and an art book. That will only be available through the My Nintendo Store.
Xenoblade Chronicles 3 will come to the Nintendo Switch on July 29, 2022.
The post Xenoblade Chronicles 3 Aionios Trailer Shows Off Its World and Monsters appeared first on Siliconera.
---
Siliconera Tuesday, June 7, 2022 1:00 PM
People can get a better look at the Madara Uchiha (Six Paths) DLC heading to Naruto to Boruto: Shinobi Striker. Bandai Namco released a new trailer for the game's Season Pass 5. About half of the teaser is dedicated to showing how this version of Madara will behave in-game. This comes after the company shared a few screenshots showing off his appearance. The video also notes the new season pass will appear on June 10, 2022.
The segment looking at the Naruto to Boruto: Shinobi Striker Madara Uchiha (Six Paths) DLC begins at the 33 second mark. First, there's a splash image showing the character's portrait. After that, it looks at some of his attacks. It begins with Sage Art: Shadow Style: Thunder Blast. After that is Limbo: Border Jail. That's followed by the Secret Technique Infinite Tsukuyomi.
Season Pass 5 is coming to #NTBSS soon!

Are you excited for the action? pic.twitter.com/vmI1Mslttf

— Bandai Namco US (@BandaiNamcoUS) June 7, 2022
There will be four other characters in Season Pass 5 in addition to Madara. While there were some silhouettes shown in an initial announcement, their identities weren't revealed.
Naruto to Boruto: Shinobi Striker is available for the PlayStation 4, Xbox One, and PC, and Season Pass 5 will kick off with the Madara Uchiha (Six Paths) character on June 10, 2022. The PS4 version is a part of the June 2022 PlayStation Plus lineup.
The post Naruto to Boruto: Shinobi Striker Madara Uchiha DLC Trailer Appears appeared first on Siliconera.
---
Siliconera Tuesday, June 7, 2022 12:30 PM
Capcom revealed Street Fighter 6 will have a Game Face feature. This is a concept that lets people set a "tone" for a match before it starts. During the introduction, people will see the character's faces before they begin. By pressing the directional buttons, you can show different emotions.
Here's the video showing how Game Face will work in Street Fighter 6. It essentially shows a whole introduction to a fight. Luke and Ryu are going to face off against each other, and we see them walk to the stage together. Once the versus screen comes up, people see their faces. Someone can then press buttons to change their expressions. After that, we see Luke and Ryu's introduction at the stage proper.
Show your attitude with the Game Face Feature in #StreetFighter6 by pressing directional buttons during the versus screen.

Scowl at your opponent, act all smug, or confuse them with a mixture of rapid emotions!

https://t.co/TeNl2pTAbd pic.twitter.com/n15Dj50vlZ

— Street Fighter (@StreetFighter) June 7, 2022
We also already have an idea of who will be present to make these "game faces" in Street Fighter 6 at launch. A leak showed 22 characters who will be in the roster. Capcom later acknowledged that. At the same time, it mentioned the game will use RE Engine.
Street Fighter 6 will come to the PlayStation 4, PlayStation 5, Xbox Series X, and PC in 2023.
The post Street Fighter 6 Game Face Lets People Set a Tone Before a Match appeared first on Siliconera.
---
Siliconera Tuesday, June 7, 2022 12:00 PM
The Xenoblade Chronicles 3 Special Edition will appear in North America. Nintendo just announced it will sell the bundle in the region. Pre-orders will begin on June 8, 2022. It didn't reveal a price yet. It will only be sold in the My Nintendo Store. There will be a limit on how many people can buy. Each person can only get two.
We already had an idea this collector's edition could be on the way. That's because it already was announced for Europe back in May 2022. The one that will appear in the US is identical to it.
In each case, the contents are identical. The Xenoblade Chronicles 3 Special Edition of course comes with a copy of the game. People also get a SteelBook case with its characters on it. The art for it is identical to the design on the oversized box holding everything. The final item is a softcover art book.


In the case of the European version, people will need to wait for some of the items. Folks will get the physical copy of the game right away. The SteelBook case and art book will ship later in Fall 2022.
Xenoblade Chronicles 3 will come to the Nintendo Switch on July 29, 2022.
The post Xenoblade Chronicles 3 Special Edition Announced appeared first on Siliconera.
---
PC Invasion - FeedDDD Tuesday, June 7, 2022 7:15 PM
Originally uncovered by VideoCardz, we may have some news regarding the upcoming Nvidia GeForce RTX 4080. In a recent Twitter post by frequent Nvidia leaker @kopite7kimi, the user speculates that the upcoming PG139-SKU360 model of the Nvidia GeForce RTX 4080 could have a 420W TDP (Thermal Design Power) at full usage. This would greatly surpass the prior generation's RTX 3080 reference design. The current-gen RTX 3080 requires 100W less than the rumored 420W TDP of the Nvidia GeForce RTX 4080. Rumors are still far from consistent at this point, as Nvidia tends to be proficient at keeping final specs secret. Target performance goals and specs can also change due to the complex development cycles for components such as graphics cards. With this in mind, it's important to not take this rumor as fact. We can however look at rumors from a distance and observe some consistent trends at this point. Nearly all industry sources expect Nvidia to push the RTX 4000 Series harder ...
---
PC Invasion - FeedDDD Tuesday, June 7, 2022 5:45 PM
The summer of game reveals is about to unfold, and there are plenty of games we'd like to learn more about. Last week, Sony's State of Play kicked things off with reveals like Resident Evil 4, and we're hoping that this is just the beginning of many more fun announcements. With upcoming presentations like Geoff Keighley's Summer Game Fest, the Xbox and Bethesda Games Showcase, and the PC Gaming Show, just to name a few, there are ample opportunities for some big game reveals to happen. Rumors and leaks about unannounced titles and long-awaited games are in abundance right now. While we would love to be surprised by the games we just don't see coming, it's hard to deny how exciting some of the more known possibilities are. Getting an update on dormant games like Hollow Knight: Silksong or unannounced projects like a Gears of War collection would make for a fantastic summer of game showcases. With that in mind, we've compiled a selection of 10 of our...
---
PC Invasion - FeedDDD Tuesday, June 7, 2022 4:30 PM
Although Death Stranding remains the only game that Kojima Productions has released after the Konami years, that doesn't mean the studio hasn't kept itself busy with new projects. For instance, Kojima Productions revealed last year that it established a new division dedicated to film, TV, and music-related projects. More recently, actor Norman Reedus appeared to suggest that the studio has already begun work on Death Stranding 2. In addition to all this, a recent report by Tom Henderson at Try Hard Guides claims that Kojima Productions has yet another project in the works, which will supposedly come in the form of a horror game titled Overdose. According to the report, Henderson received footage of this new Kojima game from an anonymous source. The footage apparently suggested that Margaret Qualley, the actress who played the character Mama in Death Stranding, will portray the main character in Overdose. What is Overdose like? Henderson also claimed that the fo...
---
PC Invasion - FeedDDD Tuesday, June 7, 2022 4:00 PM
Horror developer Bloober Team has dropped a new tease for its next Layers of Fear project, hinting that an announcement could be coming soon. With Summer Game Fest right around the corner, there's a chance it could be revealed this week. The developer didn't show off as much as the last tease; it's just an image this time around. But it's painfully obvious it's Layers of Fear. What else could a torn, bloody canvas even be? It was back in September 2021 when Bloober dropped the first tease for the next Layers of Fear. Shown in a first-person perspective, we seem to be back in the drunken mind of the first game's protagonist. The video also revealed that the game was going to be built with Unreal Engine 5. Graphically, it looked impressive, with paint that realistically spread across the painter's palette. Just some crimson red, and a happy little accident. The video ended with the words, "Your fear will return," along with a date of ...
---
PC Invasion - FeedDDD Tuesday, June 7, 2022 3:30 PM
It'll soon be time to saddle up and take down some hellish creatures, as Evil West now has its release date set for September 20. This was revealed earlier today in the game's most recent trailer. Sitting at just over a minute long, the trailer lays out the basic premise of the title, shows off some quick snippets of gameplay, and lets us know when we can try it out. Evil West is the newest title from Flying Wild Hog. You may have heard of this developer from their other titles like Shadow Warrior 3, and Trek to Yomi. With Evil West, players can expect to see a game full of carnage and action as a cowboy must take on a horde of demonic creatures. Honestly, it sounds like a great time. What more to expect from Evil West While it does indeed features cowboys, Evil West is a far cry from games like Red Dead Redemption 2. In Evil West, players take on the role of an agent from a "vampire-hunting institute." As such, you'll face off against hordes of dem...
---
Tabletop Gaming News Tuesday, June 7, 2022 6:00 PM
---
Tabletop Gaming News Tuesday, June 7, 2022 5:00 PM
---
Tabletop Gaming News Tuesday, June 7, 2022 4:00 PM
---
Tabletop Gaming News Tuesday, June 7, 2022 3:00 PM
---
Tabletop Gaming News Tuesday, June 7, 2022 2:00 PM
---
Tabletop Gaming News Tuesday, June 7, 2022 1:00 PM
---
Player Assist | Game Guides & Walkthroughs Tuesday, June 7, 2022 6:00 PM
Getting away from cops has never been easier. Hundreds of vehicles exist in GTA 5. Vans, wagons, pick-up trucks, boats, and even planes are all drivable or pilotable by the player in-game. Despite the laundry list of vehicles available in GTA 5, none will have your heart racing and sweat dripping than driving the fastest […]
---
Player Assist | Game Guides & Walkthroughs Tuesday, June 7, 2022 5:00 PM
New to the Diablo franchise? Here are five beginner tips and tricks to help you get started in the newest Diablo game. Diablo Immortal was originally scheduled for a June 2 release date on iOS and Android. So it came as a surprise for Diablo fans everywhere when the game was made available for download […]
---
Player Assist | Game Guides & Walkthroughs Tuesday, June 7, 2022 4:00 PM
Pokemon Legends: Arceus is set in olden times in the Pokemon world when it was rare to find harmony between people and Pokemon. Set in the Hisui region, modern-day Sinnoh, you will join the Galaxy Expedition Team (Galaxy Team for short) as a member of the Survey Corps stationed in Jubilife Village. You will be […]
---
Player Assist | Game Guides & Walkthroughs Tuesday, June 7, 2022 3:00 PM
Thousands of fans were excited for Diablo Immortal. That is until they found out how much it cost to upgrade their characters fully. Spoiler alert: As much as a new base-model Nissan GTR. Tremendous hype encased the caterpillar that is Diablo Immortal months before its scheduled June 2 release date. As the newest installment into […]
---
Player Assist | Game Guides & Walkthroughs Tuesday, June 7, 2022 2:00 PM
Players need tools to do daily tasks efficiently in Minecraft. Without one, the player's actions will become heavily limited since doing anything barehanded is time-consuming and inefficient. Necessary tasks such as farming and mining that players must do to progress in the game rely heavily on the usage of tools, and for that manner, players […]
---
Player Assist | Game Guides & Walkthroughs Tuesday, June 7, 2022 1:00 PM
Dispersed in the varying areas of the Lands Between are portals to other realms of the same regions, but with a slightly different perspective. You're encircled by white fog that prevents you from leaving that perimeter, and the world around you seems much duller than where you came from. These environments are called Evergaols. These […]
---
Player Assist | Game Guides & Walkthroughs Tuesday, June 7, 2022 12:05 PM
Without any tools to work with, the things that players can do in Minecraft are limited. Whether it's for farming or gathering wood, players need tools to do their daily tasks efficiently. Basic tools such as wooden axes and wooden pickaxes are available at the start of the game, making it easier for players to […]
---
Pivotal Gamers Tuesday, June 7, 2022 5:35 PM
What's up all? MMOHuts is giving everyone the chance to win on Eudemons. Their message follows. MMOHuts has partnered with Eudemons Online team to bring a special Gift Pack for 16th Anniversary! The pack will give your several amazing prizes! Eudemons Online is a Free-To-Play fantasy MMORPG. In this mythic world, you can choose to be a Warrior, a Mage, a Paladin, a Vampire, a Necromancer, a ...
---
Level Up Tuesday, June 7, 2022 12:30 PM
During today's Sonic Central livestream, Sega released a new trailer for Sonic Origins. The compilation,…
---
Level Up Tuesday, June 7, 2022 12:30 PM
Sonic Frontiers has quickly become one of the most talked about games on social media,…
---
Level Up Tuesday, June 7, 2022 12:30 PM
Following its <a href="https://www.gameinformer.com/2022/06/03/you-can-check-out-6-minutes-of-sonic-frontiers-combat-gameplay-right-now">first glimpses of gameplay</a> as part of this month's&nbsp;<em>IGN&nbsp;</em>First, Sega and Sonic…
---
Level Up Tuesday, June 7, 2022 12:30 PM
Last month, Netflix teased us with <a href="https://www.gameinformer.com/gamer-culture/2022/05/03/netflix-trailer-provides-the-first-glimpse-of-sonic-prime">an ever-so-brief look</a> at the anticipated&nbsp;<em>Sonic Prime</em>, the…
---
Level Up Tuesday, June 7, 2022 12:16 PM
Sega and developer Mediatonic have announced a special collaboration for the popular game-show-style battle-royale game,…