---
Kotaku Friday, August 5, 2022 6:20 PM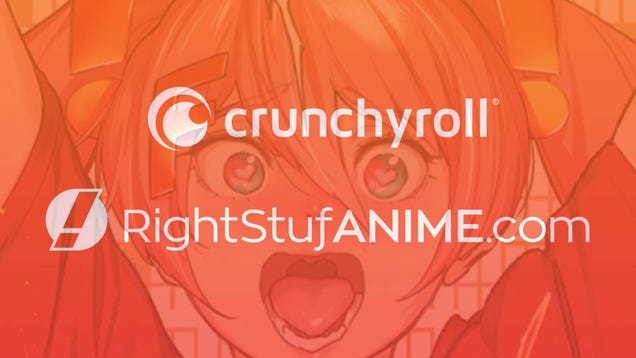 Yesterday, Crunchyroll announced its acquisition of Right Stuf, a popular online video publisher and distributor of anime products. The anime streaming service touted its merger leading to an expanded eCommerce platform that would allow it to serve a wider array of customers with anime goodies. However, the CEO of…
---
Kotaku Friday, August 5, 2022 5:55 PM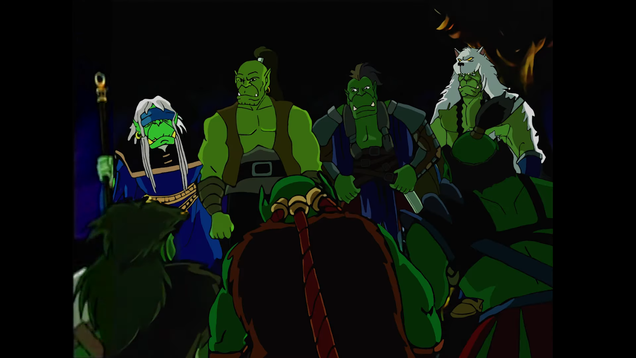 Years ago, a never-officially-released Warcraft point-and-click adventure game developed by Blizzard in the late '90s was leaked online. While the game was completely playable back then, its cutscenes were low-quality, highly compressed, not perfectly synced to the audio, and a few were even just straight up missing…
---
Kotaku Friday, August 5, 2022 4:45 PM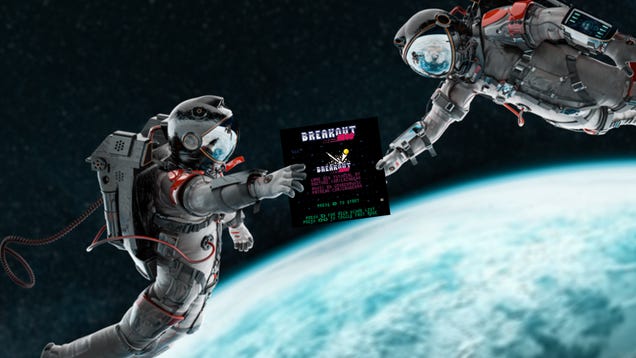 GameStop has once again proven with their NFT shenanigans that an unregulated market built on planet-destroying technology is, and this may shock you, not a terribly great idea. In a thorough report from Ars Technica, the GameStop NFT marketplace is yet again the topic of controversy as an NFT minter on the platform…
---
Kotaku Friday, August 5, 2022 4:20 PM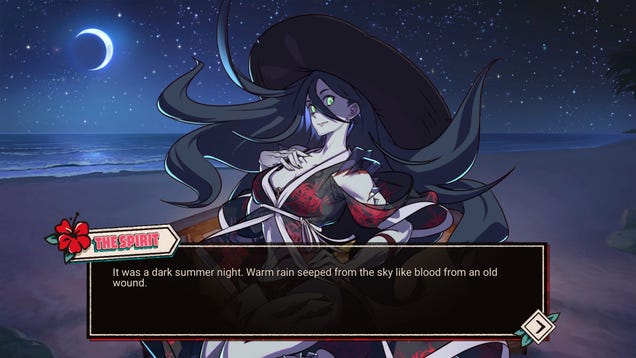 I really wanted Hooked on You: A Dead by Daylight Dating Sim, released quietly on August 3, to be good. The asymmetric online survival horror Dead by Daylight first captured my attention between its bloody teeth in May, and, since then, I've been hypnotized by its singularly savage Killers, limping, determined…
---
Kotaku Friday, August 5, 2022 3:40 PM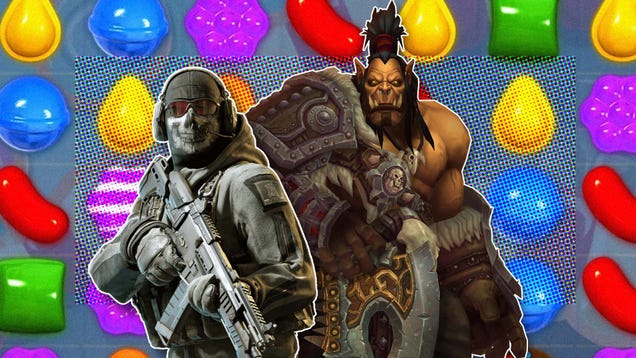 Here's a sign of the times: Activision has confirmed via newly released financial documents that it made more money on its phone games last quarter than it did on all of its console and PC games combined.
---
Kotaku Friday, August 5, 2022 2:40 PM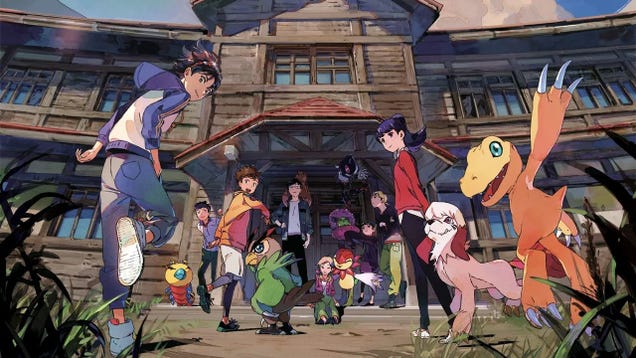 Digimon Survive, the new video game made in celebration of the anime's 25th anniversary, attempts to juggle being both a visual novel and a tactical role-playing game. The result is a slog of a game that's 70 percent visual novel, 20 percent tactical role-playing game, and 10 percent horror; totalling out as a 100…
---
Kotaku Friday, August 5, 2022 2:30 PM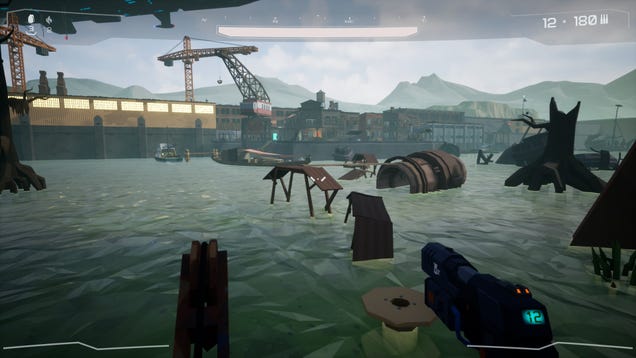 I've probably written this before on this very website, but whenever someone asks me what my favorite video game is, my default answer is Half-Life 2. So any game that tries to capture Half-Life 2's excellent mix of exploration, action, puzzle-solving, and emptiness has my attention. And if that game succeeds and also…
---
PCGamesN Friday, August 5, 2022 5:47 PM
Coming up on the first anniversary of its launch, the first The Ascent DLC has been announced for the twin-stick cyberpunk game. Cyber Heist takes place after the events of the main campaign, and introduces new locations, a new class of weapons, and a string of top secret missions to play alone or with friends.
Best cyberpunk games
,
Games like Diablo
,
Best RPG games
---
PCGamesN Friday, August 5, 2022 5:19 PM
It's party in the metaverse as Miley Cyrus takes to Roblox to promote Gucci's newest fragrance, Gucci Flora. Cyrus, who is a celebrity ambassador for Gucci Beauty's Flora Gorgeous Jasmine campaign, appears as an avatar in Gucci Town, a Roblox experience that invites players to explore the world of Gucci via minigames, scavenger hunts, a museum celebrating the Gucci brand, and much more.
Best Roblox games
,
Roblox promo codes
,
Roblox music codes
---
PCGamesN Friday, August 5, 2022 4:53 PM
Bungie's pinnacle PvP activity is back in rotation with a major revamp, and if you're looking for details on the Destiny 2 Trials rewards this week, you've come to the right place. Before you start working your way up through the ladder, you'll want to know what you're actually working for - so here's a breakdown of what's available each week, and what map you'll be playing on.
If you're not familiar with Trials of Osiris, it's a weekly PvP challenge where you enter a competitive gauntlet of 3v3 elimination matches. Your rewards are now doled out with a reputation system, so it's not about pure wins anymore, but you will still get special rewards if you can manage to go flawless.
Trials lands with the reset every Friday at 10am PDT / 1pm EDT / 6pm BST, and lasts until the Tuesday reset at those same times. Each week provides a new set of rewards and a new map to play on, so here's what you can expect for the latest rotation.
Destiny 2 classes
,
Destiny 2 exotics
,
Destiny 2 builds
---
PCGamesN Friday, August 5, 2022 4:52 PM
Looking for the Destiny 2 Xur location? Xûr is Destiny 2's Exotic gear merchant. He appears every weekend to sell the game's most coveted items in exchange for Legendary shards, but if you're a casual player with limited shards to spend, it can be hard to know which items you should purchase from his inventory. That's where we come in.
Xûr provides random rolls and has done so since a change in 2020, so the Exotic merchant is providing plenty of excitement as he might arrive with a god roll. We'll update this Destiny 2 Xur location guide shortly after he arrives each week on Friday, so if you're reading this, you need only read on to learn where he is, and which are the best items he's selling this week.
While he jumps around from week to week, Xur's location has stuck to an established rotation for a while now, so it's easy to figure out where he is.
Destiny 2 classes
,
Destiny 2 exotics
,
Destiny 2 builds
---
PCGamesN Friday, August 5, 2022 3:56 PM
Formula One racing on PC is about to get a lot more social, as F1 22 cross-play arrives later in August. Even better news is that you can try the racing game's new cross-play function out during two test sessions, the first of which begins today, August 5.
F1 22 review
,
Best racing games
,
Simulation games
---
Twinfinite Friday, August 5, 2022 9:34 PM
My Hero Academia season 6 Raises the Stakes in New Trailer
---
Twinfinite Friday, August 5, 2022 9:09 PM
Today Capcom hosted a panel dedicated to Street Fighter 6 at EVO 2022 and a new trailer has been revealed revealing new commentators.
---
Twinfinite Friday, August 5, 2022 8:01 PM
Today, during the celebrations of BitSummit in Kyoto, popular indie studio Q-Games announced PixelJunk Scrappers Deluxe.
---
Twinfinite Friday, August 5, 2022 7:12 PM
Today Atlus has released another of its daily trailers of Soul Hackers 2, focusing on the demons that you can befriend in the game.
---
Twinfinite Friday, August 5, 2022 6:24 PM
Today SNK's own Yasuyuki Oda was on stage at EVO 2022 to provide news about The King of Fighters XV and Samurai Shodown.
---
Twinfinite Friday, August 5, 2022 5:53 PM
Third-party developers shared new assets of upcoming aircraft and airport add-ons for Microsoft Flight Simulator.
---
Twinfinite Friday, August 5, 2022 5:42 PM
They are still a good match.
---
Twinfinite Friday, August 5, 2022 5:25 PM
Xenoblade Chronicles 3 has been out for a week and its Metacritic score is stilling at an impressive 89 with many positive reviews.
---
Twinfinite Friday, August 5, 2022 5:17 PM
The @PokeMiners Twitter account broke some potentially huge Pokemon GO news with a data mine that may point towards a Battle Pass.
---
Twinfinite Friday, August 5, 2022 5:01 PM
EVO is back in front of a live audience for the first time in two years, but how much is up for grabs at the tournaments this year?
---
Twinfinite Friday, August 5, 2022 4:42 PM
Today, during the celebrations for EVO 2022, Atlus revealed an update for PS4 and PC versions of its fighting game Persona 4 Arena Ultimax.
---
Twinfinite Friday, August 5, 2022 4:30 PM
There are some seriously good video games based on novels. Excited to see where this goes.
---
Twinfinite Friday, August 5, 2022 3:45 PM
Toby Fox is confirmed to be working with Game Freak once again some songs in the upcoming games Pokemon Scarlet and Violet.
---
Twinfinite Friday, August 5, 2022 3:19 PM
Understanding what a flocked Funko Pop is.
---
Siliconera Friday, August 5, 2022 4:00 PM
The promised day has arrived. Anime studio MAPPA held a special livestream event to unveil its adaptation of Tatsuki Fujimoto's hit manga. The Chainsaw Man trailer gave fans and onlookers the most substantial view yet of the series. It also revealed the show's principal voice cast.
Check out the Chainsaw Man trailer below.
https://www.youtube.com/watch?v=jk7QSGwupPA
The trailer shows off moments from the earlier chapters of the Chainsaw Man manga. Makima and a crew of devil hunters arrive at the scene of a massacre. Her narration lays out the background of the story. She refers to the advent of the Gun Devil following a gun-involved terror attack in the U.S. The view switches to Denji, still with Pochita. Shots of Denji's devil hunter partners Power and Aki Hayakawa in action are also shown off. The Chainsaw Man anime trailer closes out on a montage of battles, including the ones against the Bat Devil and Leech Devil. Aki uses his contracted Fox Devil, too.
The credits on the Chainsaw Man trailer reveal the show's main voice cast, with several new and lesser-known voice actors in key roles.
Denji is played by Kikunosuke Toya, who played mostly background characters in Heroines Run the Show and Tokyo 24th Ward prior to Chainsaw Man.
Makima is played by Tomori Kusunoki, who played Yoko Tia Noto in the Bastard!! Netflix adaptation, Sumika in Muv-Luve Alternative, Neiru in Wonder Egg Priority, and Natsume in Deca-dence.
Aki Hayakawa is played by Shougo Sakata, who played Masa in Ya Boy Kongming!, Leviathan in My Hero Academia: World Heroes' Mission, and Ranmaru in Fairy Ranmaru.
Power is played by Fairouz Ai, who played Jolyne Cujoh in JoJo's Bizarre Adventure: Stone Ocean, Hibiki in How Heavy Are the Dumbbells You Lift?, and Majirou in Tokyo Revengers.
The voice actors for other characters like Kobeni, Reze, Himeno, and Beam have yet to be revealed.
The Chainsaw Man anime airs in October 2022. The world premiere of episode 1 will be held on September 9, 2022, in Japan. Crunchyroll will simulcast the series in most territories outside Japan and Asia. The Chainsaw Man manga is published in English by Viz Media.
The post Chainsaw Man Trailer Shows Denji, Makima, Power, and Hayakawa appeared first on Siliconera.
---
Siliconera Friday, August 5, 2022 3:00 PM
A new Kirby Cafe branch will appear temporarily in Nagoya, Japan. Benelic has opened a new webpage for Kirby Cafe Nagoya, which will be open from September 15, 2022, to February 5, 2023. On August 12, 2022, the company will open reservations for cafe attendances up to November 30, 2022.
The Nagoya branch will have several exclusive entries on its menu. One of them will be a Waddle Dee-printed burger served with meat pasta and warm vegetables. The other will feature a hot dog with fried shrimp put literally inside Kirby's mouth. Visitors will also be able to order a Kirby-decorated peach parfait, and they can also bring the glass home by paying extra.
A store selling Kirby-themed merchandise will also appear nearby the cafe, and anyone will be able to visit it without needing a reservation. Benelic will reveal the goods lineup at a later time.
[gallery ids="933250,933249,933248" link="file"]
As of this writing, the Kirby Cafe has two permanent branches in Japan. The game character-branded cafe used to appear sporadically since at least 2016. The first permanent cafe appeared at Tokyo Skytree Town Solamachi in late 2019. Benelic then launched the second branch on Kyushu island at Canal City Hakata in Fukuoka. The company has yet to announce whether it has any plans to turn the new Nagoya branch into a permanent one as well.
Kirby Cafe Nagoya will appear on the second floor of Nagoya Parco from September 15, 2022, to February 5, 2023.
The post Kirby Cafe Nagoya Will Be Open For a Limited Time appeared first on Siliconera.
---
PC Invasion - FeedDDD Friday, August 5, 2022 4:00 PM
Developed by QCF Design, Desktop Dungeons earned a fair bit of praise back in the day. It won the Excellence in Design award at the Independent Games Festival in 2011, and it currently has a "very positive" user rating on Steam out of over 1,000 reviews. With this in mind, those who enjoy the idea of a simple, puzzle-based rogue-lite dungeon crawler will probably get their money's worth with the Special Edition on Steam. However, if this version of the game doesn't appeal to you for whatever reason, then perhaps the newly-announced remake dubbed Desktop Dungeons: Rewind will. From the press release, Desktop Dungeons: Rewind takes the simple, static art style of the original and reinterprets it using slightly more animated 3D models. That little bit of extra pizzazz to the visuals may appeal to those who found the original game a bit boring to look at. Don't worry about performing perfectly As the name implies, the major new feature of Desktop ...
---
PC Invasion - FeedDDD Friday, August 5, 2022 3:45 PM
AMD's upcoming Ryzen 7000 Series CPU lineup is planned to release in the fall. Ahead of this release, there have been rolling reveals slowly letting the public in on what this generation of processors and supporting motherboards will be like. Needless to say, plenty of leaked specs have emerged along the way. According to VideoCardz.com, the new AMD 7950X processor will reach frequencies up to 5.7 GHz, and the more-than-likely favorite for consumers, the 7600X, will manage 5.3 GHz. This leak means that AMD has focused heavily on bolstering the peak stock frequencies of its processors, with the top model being almost 800 MHz higher than the prior generation. We already knew the 7900X was capable of reaching 5.5 GHz on stock settings, and it appears this has been improved since even then. AMD is likely hesitant to confirm any leaks before the formal lineup reveal, and it makes sense because final tuning might be required to match Intel's Raptor Lake, while maintaining relativ...
---
PC Invasion - FeedDDD Friday, August 5, 2022 2:30 PM
Continuing its westward journey, American Truck Simulator has now formally expanded to the northwestern state of Montana. SCS made sure to keep Montana's charm and character throughout this condensed, virtual rendition. Known as the "Treasure State" and "Big Sky Country," Montana is home to just a smidge over 1 million people, large swaths of farmland, and heavy industries.Truth be told, though, it's the state's rural nature of the state that nearly caused me to write it off. Yet, I somehow managed to end this 9-hour road trip feeling far more satisfied than expected. My Montana adventure began by first picking up the new Western Star 57X and driving it to the northern tip of Idaho, which is one of the two states that border Montana. From there, I made my way to Thompson Falls before heading south to Missoula due to a blocked road . The detour allowed me to knock out two of the 15 settlements in one relatively quick go. I immediately ...
---
Tabletop Gaming News Friday, August 5, 2022 6:00 PM
---
Tabletop Gaming News Friday, August 5, 2022 5:00 PM
---
Tabletop Gaming News Friday, August 5, 2022 4:00 PM
---
Tabletop Gaming News Friday, August 5, 2022 3:00 PM
---
Player Assist | Game Guides & Walkthroughs Friday, August 5, 2022 4:00 PM
Field of View or FOV is the amount of peripheral vision that is available to players in-game. Simply put, FOV is the amount of left and right vision that a person can see from their monitors. A wide Field Of View will help players see more from their left or right, while a narrower Field […]
---
Player Assist | Game Guides & Walkthroughs Friday, August 5, 2022 3:00 PM
One of the Shrines in The Legend of Zelda: Breath of the Wild is the Tah Muhl Shrine or the Passing the Flame. This Shrine requires Link to burn piles of leaves and wooden crates to access the chests and the altar. This Shrine may seem confusing, but this is pretty easy to complete, and […]
---
Player Assist | Game Guides & Walkthroughs Friday, August 5, 2022 2:01 PM
One of the Shrines in The Legend of Zelda: Breath of the Wild is the Gorae Torr Shrine or the Gorae Torr's Blessing. The shrine itself is no challenge at all. As you enter the Gorae Torrs Shrine, Link will be able to access the shrine's chest, and he will be able to access the […]
---
Gaming Instincts – Next-Generation of Video Game Journalism Friday, August 5, 2022 4:37 PM
---
Gaming Instincts – Next-Generation of Video Game Journalism Friday, August 5, 2022 4:09 PM
---
Gaming Instincts – Next-Generation of Video Game Journalism Friday, August 5, 2022 3:38 PM
---
Gaming Instincts – Next-Generation of Video Game Journalism Friday, August 5, 2022 2:59 PM
---
Gaming Instincts – Next-Generation of Video Game Journalism Friday, August 5, 2022 2:39 PM