---
PCGamesN Saturday, April 15, 2023 1:30 PM
While competitive FPS games are everywhere nowadays, few compare to CSGO's unparalleled attention to realistic gunplay. Shooting in any of the Counter-Strike games is rarely as simple as aiming at the head. Instead, it involves real-life gun mechanics. There's recoil and bullet spread, and players must carefully learn to control weapon spray. It makes for a superior challenge, but with the Counter-Strike 2 release date inbound, there's a good reason for the next Valve shooter to introduce follow recoil, and make Counter-Strike 2 a little more accessible for players other than pros.
MORE FROM PCGAMESN:
Counter-Strike 2 release date
,
Best FPS games
,
Best multiplayer games
---
PCGamesN Saturday, April 15, 2023 12:40 PM
If you've always thought that the original Halo was an FPS game missing spin kicks and guns strapped to the Chief's noggin, do I have a treat for you. This enhanced "Cursed Halo" mod turns the original Halo: Combat Evolved in the Master Chief Collection into an entirely new experience, and it's incredible.
Halo: Combat Evolved Anniversary review
,
Halo 3 review
,
Best FPS games
---
PCGamesN Saturday, April 15, 2023 12:45 PM
The Honkai Star Rail release date is still a little way off, but the new release from Genshin Impact developer HoYoverse is already lined up to become one of the biggest anime games in 2023 as the publisher announces a massive pre-registration milestone. It also announces that players who sign up for Honkai Star Rail ahead of release can earn themselves a character and some additional currency at launch, giving even more people cause to join.
Upcoming PC Games
,
Best RPG games on PC
,
Best space games
---
PCGamesN Saturday, April 15, 2023 11:51 AM
Here we go again. Metal Gear Solid voice actor and singer Donna Burke has sent the rumour mill into overdrive by sharing photos of her seemingly recording something related to Metal Gear Solid 3: Snake Eater. With the ever-circling rumours of an MGS3 remake project in the works at Konami growing in their insistence of late, Burke's latest posts are clearly designed to tease those eager for a return of the best stealth game of all time.
MORE FROM PCGAMESN:
Best old games
,
Best stealth games
,
Best sandbox games
---
PCGamesN Saturday, April 15, 2023 11:01 AM
If you missed the sales earlier this year, you can grab Rockstar's Red Dead Redemption 2 at a steep discount on Steam, and the western game has even scraped into the top ten current best sellers on the storefront because of it.
Red Dead Redemption 2 PC review
,
Best western games
,
Red Dead 2 cheats
---
PCGamesN Saturday, April 15, 2023 10:10 AM
Collecting Overwatch 2 skins is a large part of the appeal for many players, but one of its most popular skins has eluded some for years. The Overwatch 2 Pink Mercy skin was available for purchase as part of a charity drive, but hasn't been available in the multiplayer game since. Its recent appearance in an Amazon Prime Gaming advert caused questions to be raised, but the game's executive producer says this was a mistake, although he notes that more Overwatch 2 charity events are being planned for the future.
MORE FROM PCGAMESN:
All Overwatch 2 characters
,
Best Overwatch 2 settings
,
Overwatch 2 tier list
---
PCGamesN Saturday, April 15, 2023 9:41 AM
In a move that's sure to delight many, Ubisoft's Anno 1800 finally has Steam achievements after the developer and publisher announced last year that a series of its games would be coming to the Valve storefront after existing exclusively on the Epic Games Store and Ubisoft Connect. The city-building game is a fan-favourite, and Steam achievements are undoubtedly a great addition to the release.
Anno 1800 review
,
Anno 1800 tips
,
Anno 1800 mods
---
Rock Paper Shotgun Latest Articles Feed Saturday, April 15, 2023 12:13 PM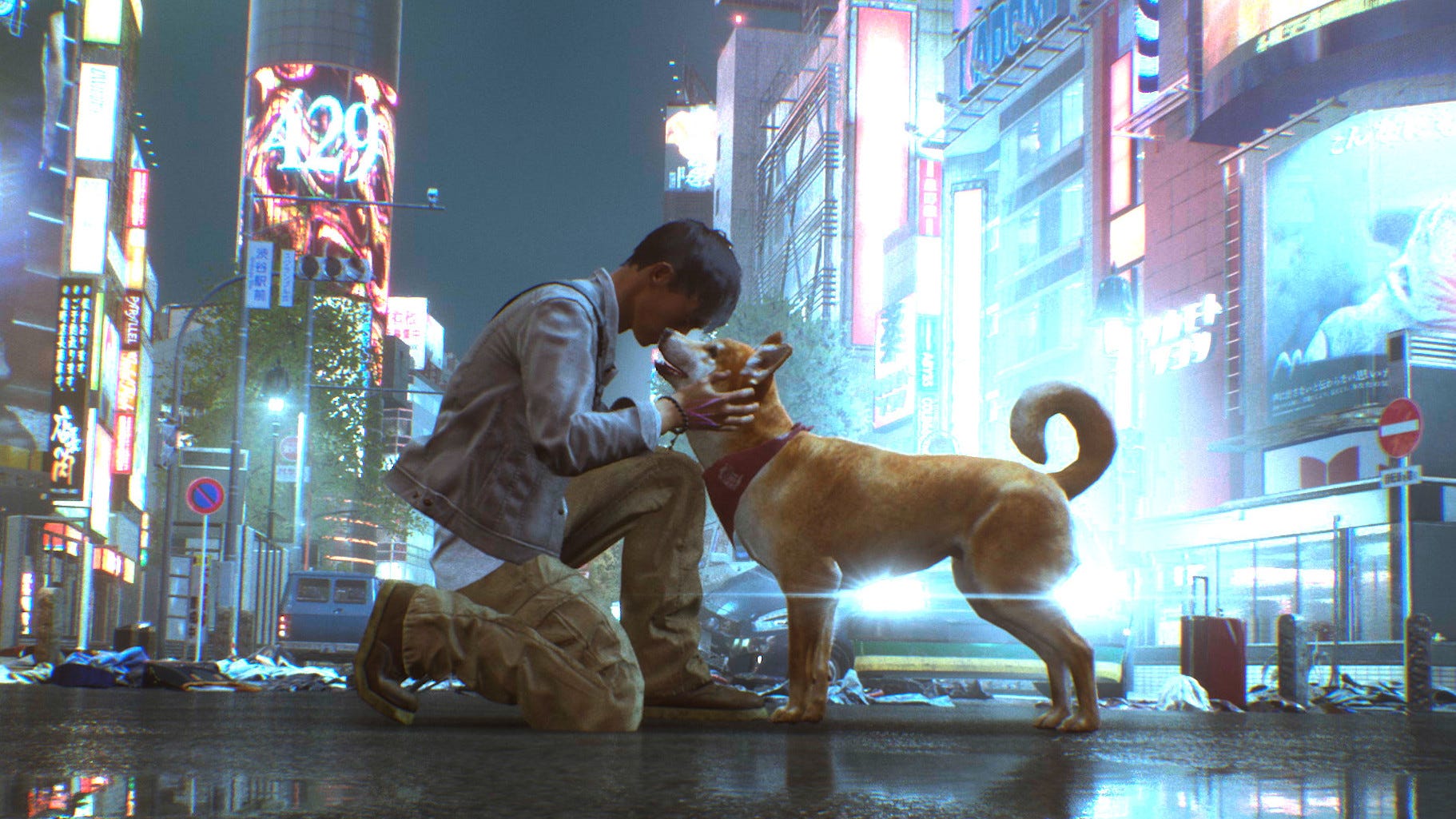 If you're starting playing Ghostwire: Tokyo after it came to Game Pass this week, I have a hot tip for you: prioritise upgrading movement abilities. The freedom to glide from rooftop to rooftop over haunted Tokyo will bring you so much more joy than any incremental damage upgrade. That's the most important thing I have to say, that it makes for good virtuatourism.
Oh, and I suppose a free content arrived this week too, adding new side-missions, handy new combat abilities, and a new "rogue-lite" mode. The update, uh, apparently also added Denuvo, over a year after the game launched? Cool, cool.
---
Siliconera Saturday, April 15, 2023 3:00 PM
Now that Mega Man Battle Network Legacy Collection is here, there are a lot of games to go through. Capcom likes to say it's 10, but I mean basically you have six with 3, 4, 5, and 6 offering variants with some changes between the two. It might have you wondering which Mega Man Battle Network game might be the best choice to start with or perhaps play first if you're not going to go through them in order. Well, here are some possible suggestions to consider.
Best Mega Man Battle Network Games for Just Getting Started: 1 or 4
It's best to think of the six games as sort of covering different arcs, even though they are all connected and it's one big storyline. The ideal place to start is with Mega Man Battle Network. It introduces Lan and MegaMan.EXE. You get a proper look at life with NetNavis. Dr. Wily is pretty prominent, and you see a lot of familiar characters like Roll and Gutsman often. WWW also consistently shows up as an antagonist.
However, Mega Man Battle Network 4 is also a great place to start. Especially if you only get Mega Man Battle Network Legacy Collection Vol. 2. It brings up the group Nebula, introduces Dark Chips, taps into the Emotion Window to increase MegaMan.EXE's power, and lets you gain NetNavi powers with DoubleSoul. It can be the longest entry in the series if you do play through it multiple times to see everything. But if you just want to go through once to prepare and get a feel for everything coming in 5 and 6, it works!
Best Mega Man Battle Network Game in the Series: 3
Mega Man Battle Network 3 feels like everything came together perfectly. The "two versions" element works, because there are a lot of parts that make it both look and feel different. Blue has Shadow Style, which lets you become temporarily invisible, while White has a Ground Style for cracking panels. Both are handy tactical options! There are exclusive Giga Chips. (FolderBack is amazing in Blue!) You have different bosses, like BowlMan in Blue and MistMan in White. You also can fight Punk in Blue too.
It also feels like it gets really strong tactically, with noticeable improvements over the first two games. (This isn't to say entries 4-6 are bad, but it feels really special when 3 stands out the way that it does.) I'm a huge fan of the Folder system, what with you needing to really pick the one Mega Chip and one Giga Chip most critical to your strategy for a Folder. It also feels like you can't spam Chips as you would in the past, as only four of each could be added to your deck. Style Changes are handled well, and I love their abilities. I'm a big fan of the bosses that come up this time as well, with BeastMan, PlantMan, MistMan, and the final ones being really enjoyable.
Also, the story is really solid. It offers a lot of explanations for what happened in the first two games with both WWW and Gospel, which is great. Plus if you decide for some reason that hey, this is the last entry I'll ever play, it has a fantastic ending and some great post-game bosses.
Mega Man Battle Network Legacy Collection is available on the Nintendo Switch, PlayStation 4, and PC.
The post Which Best Mega Man Battle Network Games Stand Out? appeared first on Siliconera.
---
Siliconera Saturday, April 15, 2023 12:00 PM
The Shin Ultraman Nendoroid is already on its way and ready to save humans from the kaiju threat. Good Smile Company opened up pre-orders for the new Nendoroid based on the latest version of the giant of light. The figure will cost ¥6,200/$44.99 and its release is slated for October 2023.
Shin Ultraman comes with just one face plate. However, people can use batteries with it to make his eyes light up. As for the posing options, it will feature the body parts and accessories needed to recreate some of his classic moves such as the flying pose and the ultra-slash attack.
Most notably, you can place the arms in an L-shape form to recreate the memorable pose for the Spacium Beam. In addition, the set also brings the beta capsule used in the movie for the transformation process.
Here's a closer look at the Shin Ultraman Nendoroid set and poses.
[gallery columns="4" link="file" ids="959519,959518,959516,959517,959520"]
Shin Ultraman is the latest iteration of the iconic Japanese tokusatsu hero and it's part of the Shin Japan Heroes Universe joined by Godzilla, Kamen Rider, and Evangelion. This project has led to many collaborations between these brands, the latest being a paid DLC for SD Shin Kamen Rider Rumble featuring all of the main characters.
Good Smile Company previously announced this Ultraman Nendoroid in February 2023 during WonHobby36. Some of the other figures shown in the event were Cyberpunk: Edgerunners' David Martinez Nendoroid, Tokyo Revenger's Manjiro Sano figure, and a Tengen Toppa Gurren Lagann XL Pop-Up Parade.
The Shin Ultraman Nendoroid is open for pre-order at Good Smile Company's official site until May 25, 2023.
The post Shin Ultraman Nendoroid Brings His Iconic Moves up Front appeared first on Siliconera.
---
Siliconera Saturday, April 15, 2023 9:00 AM
Bandai Spirits will open up a Ichiban Kuji lottery for prizes based on The Legend of Zelda: Tears of the Kingdom in Japan. You'll be able to try your luck from May 9, 2023, and it'll cost 750 JPY ($5.60). Including the Last One Prize and Double Chance Campaign, there'll be nine possible types of prizes. Both the A Prize and Double Chance Campaign prizes are the newest versions The Legend of Zelda Master Sword. [Thanks, Hobby Watch!]
The prizes in the The Legend of Zelda: Tears of the Kingdom Ichiban Kuji lottery are:
A Prize: Master Sword light
B Prize: Canvas board
C Prize: Old toga style blanket
D Prize: Mug cup
E Prize: Stationery collection
F Prize: Small pottery and porcelain plates
G Prize: Metal charm collection
H Prize: Rubber Korok charms
Last One Prize: Clock
Double Chance Campaign: Master Sword Light (Double Chance Version)
[gallery columns="9" ids="959475,959472,959480,959476,959479,959473,959477,959478,959474" link="file"]
The Master Sword light looks like the The Legend of Zelda: Tears of the Kingdom Master Sword, though with the blade portion shining. You can use it with the stand so that it's a desk lamp. You can likely also hold it in your hand like a flashlight. As for the stationery collection, it seems like there's a memo pad, folders, and notebooks.
The Legend of Zelda: Tears of the Kingdom will come out for the Nintendo Switch on May 12, 2023. The Ichiban Kuji lottery for it will start from May 9, 2023. In Japan, you'll be able to pull for these prizes in places like convenience stores.
The post Legend of Zelda: Tears of the Kingdom Ichiban Kuji Includes Master Sword Light appeared first on Siliconera.
---
PC Invasion - FeedDDD Saturday, April 15, 2023 3:05 PM
Whether it's the idea of survival, the precise pleasure of organization, or the all-powerful god-like control, something has made Fallout Shelter a smash hit. The post-apocalyptic management RPG hit the perfect level of dopamine kick and grind. Over 150 million people have downloaded the game to mobile, and those numbers have absolutely no sign of slowing. Bethesda might have missed the mark with the tragic Fallout 76, but this little handheld gem ticked all the right boxes. Fallout Shelter isn't alone in the genre, there are other serotonin ticklers out there that might just scratch that same itch. Read on to find more of the best games like Fallout Shelter; you can always stare at your phone a bit more. Some of the best games like Fallout Shelter Of course, these are all different. Nobody wants a clone. Some are post-apocalyptic, and others look more toward the space management tycoon side. Either way, each of these games are real contenders, and each offer entirely new scena...
---
Tabletop Gaming News – TGN Saturday, April 15, 2023 4:00 PM
Modiphius, the tabletop gaming company behind Fallout: Wasteland Warfare, has announced new releases for their popular game, including a Capital Wasteland sourcebook and new miniatures. The sourcebook provides players with information about the area surrounding Washington, D.C., and includes new weapons, armor, and monsters to encounter. The miniatures feature the Brotherhood of Steel and their …
---
Tabletop Gaming News – TGN Saturday, April 15, 2023 2:00 PM
Dream Pod 9, the gaming company behind the popular Heavy Gear franchise, has launched a new Kickstarter campaign to fund the development of the Heavy Gear Roleplaying Game Fourth Edition. The campaign, which has already raised CA$38,000 from its initial goal of CA$40,000, will run until May 15th. The Heavy Gear Roleplaying Game Fourth Edition …
---
Tabletop Gaming News – TGN Saturday, April 15, 2023 12:00 PM
Fans of the Monster Hunter video game series can now look forward to an exciting new adventure with the upcoming release of the Monster Hunter World Iceborne: The Board Game. The game, which is set to launch on May 18, will see players embarking on a frozen hunt, battling massive monsters in a new standalone …
---
Tabletop Gaming News – TGN Saturday, April 15, 2023 10:56 AM
Mythrel: Trading Card Game has raised over $50,000 in just one day from a $30,000 goal, with 29 days still remaining in the campaign. Mythrel is a collectible trading card game that combines physical and digital elements, allowing players to trade, build their collection, decks, and battle in multiple game modes with friends from around …
---
iDev Games Feed Saturday, April 15, 2023 1:02 PM
Look around and grab objects that can help you unlock other puzzles. Search for clues and solve each puzzle one by one. Can you be able to get out and escape th...