---
Kotaku Thursday, April 28, 2022 5:40 PM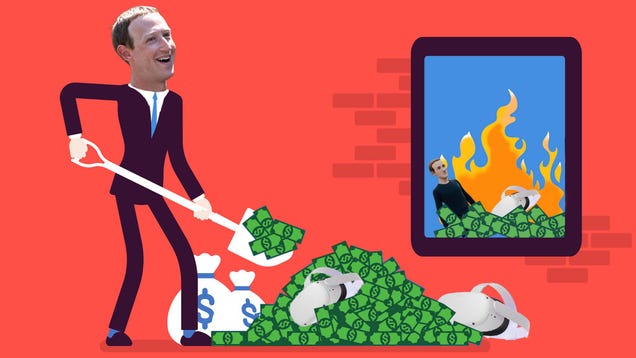 A metaverse filled with digital worlds and avatars might be coming someday, but it won't be cheap. Facebook parent company Meta has released its financial results for the first quarter of 2022 and it shows that this year alone, the company's virtual reality-focused department has lost $2.96 billion so far. This…
---
Kotaku Thursday, April 28, 2022 3:55 PM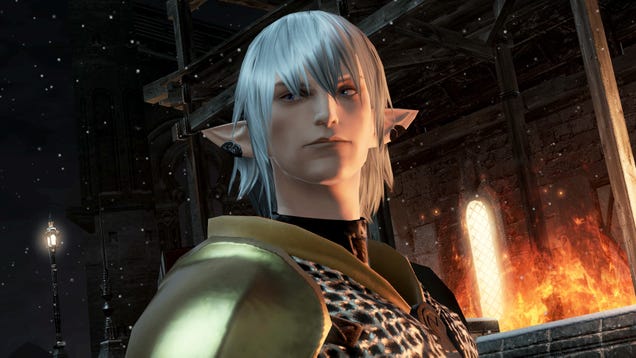 Final Fantasy XIV's latest update saw Square Enix give serious players a new "ultimate" raid to conquer. The last few days have been a whirlwind as groups try to be the first to complete the raid, known as Dragonsong's Reprise, and new developments concerning the potential revival of a dearly departed ally have only…
---
Kotaku Thursday, April 28, 2022 2:50 PM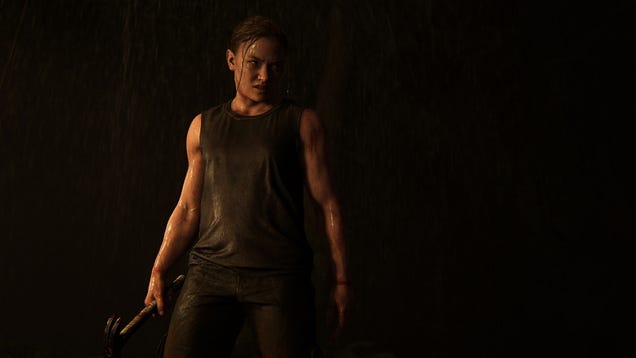 The Last of Us Part II's biggest badass is so tough even guns can't kill her. That's at least according to the U.K.-based modder Speclizer, who used mods to experiment with various ways of breaking Naughty Dog's PlayStation 4 swansong in order to put some longstanding player-held "myths" to the test.

---
Kotaku Thursday, April 28, 2022 2:30 PM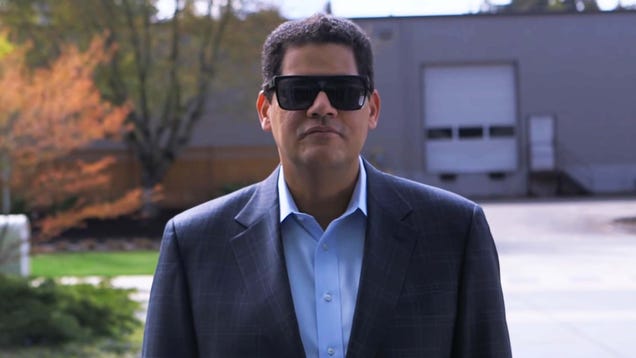 Let's just get the easy, obvious joke out of the way now: Reggie's body is ready for the blockchain. Very funny, moving on…But yes, apparently the former Nintendo of America COO and president is a fan of blockchain technology and play-to-own games, with the caveat that it "makes sense for the player."
---
Kotaku Thursday, April 28, 2022 1:21 PM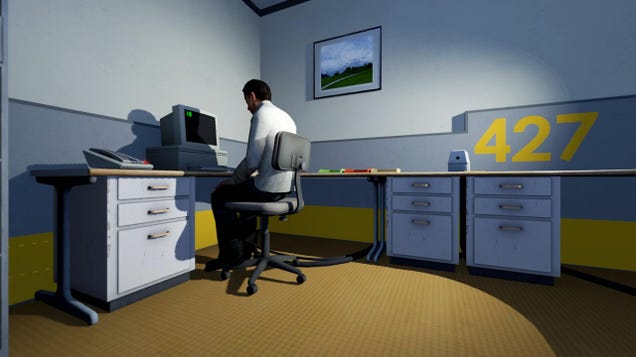 2013 PC indie darling The Stanley Parable released its revised, multiplatform, expanded Ultra Deluxe update yesterday, which in itself is a remarkably strange act. This version of the game, which may as well be considered a sequel given how much is new, is a Möbius strip of meta within meta, that delights in trolling…
---
Kotaku Thursday, April 28, 2022 1:05 PM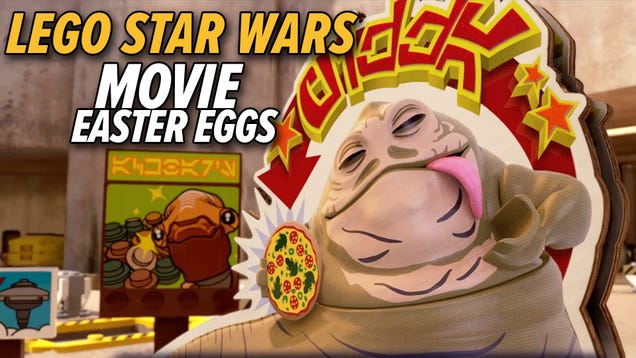 ---
Kotaku Thursday, April 28, 2022 12:45 PM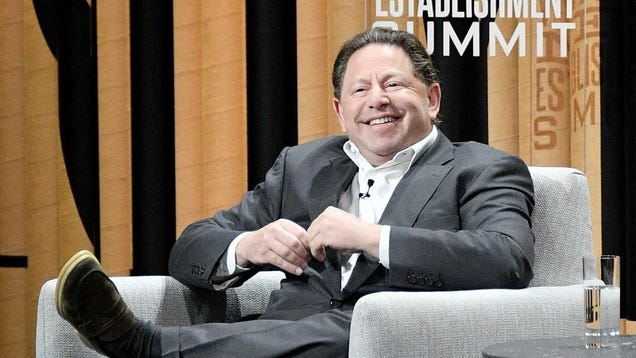 Shareholders at Call of Duty and Overwatch 2 publisher Activision Blizzard voted overwhelmingly on Thursday to approve a $69 billion sale to tech giant Microsoft. The deal gives golden parachutes to top execs at Activision, including embattled CEO Bobby Kotick. But despite gaming's biggest acquisition ever moving one…
---
Kotaku Thursday, April 28, 2022 12:40 PM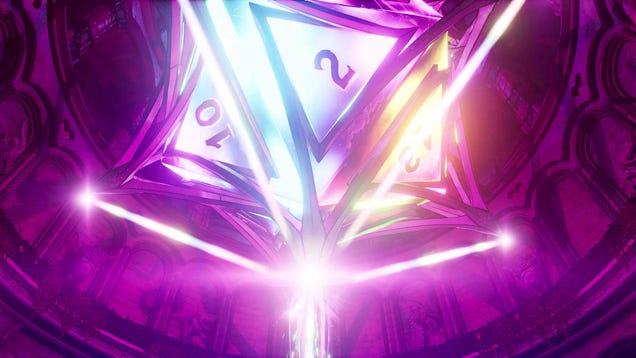 Ch-Ching! For Borderlands fans, that noise sets off an almost pavlovian response. A legendary gun has dropped. You've gotta be the first to get it. You heard that noise all the damn time in Borderlands 3. If you've been messing around in Tiny Tina's Wonderlands, you may feel like it happens less. According to the…
---
PCGamesN Thursday, April 28, 2022 7:05 PM
The inaugural W.A.S.D games show is in the books. While you had to be in attendance to see all the talks from the PCGamesN Theatre, you're getting another chance to see them online. We're uploading every talk to our YouTube channel so you can check them out in one easy to find place. One of the newer chats you can watch features indie game devs who showed off their projects during W.A.S.D Curios.
If you've been out of the loop, the idea behind Curios is to give indie developers a platform to exhibit projects that "sit outside the mainstream; that do things a bit differently". You can read more about it here if you fancy it.
While there were many excellent games on show, we sat down with some of the developers behind three of them. 7100AD: Air is a virtual and mixed reality experience that refutes the classic depiction of an apocalyptic Earth that withers in the absence of human beings. Next up, Schim is a 3D platformer that tasks you with hopping from shadow to shadow to clear each level. Finally, Zellige: The Tilemaker of Granada is a relaxing, meditative mosaic-making game.
Best indie games
,
What is W.A.S.D.?
,
Upcoming PC games
---
PCGamesN Thursday, April 28, 2022 6:57 PM
One of the best parts of Truck Simulator is the digital tourism, and this week the devs at SCS Software have offered a double-dose of geography lessons from American Truck Simulator's upcoming Texas and Montana DLC packs. If you want to know the length of Texas's shore on the Gulf of Mexico as part of your videogame marketing, the devs have you covered.
That length is 367 miles, by the way. The latest blog post on Texas delves into some of the cities along the state's coastline. For example, Corpus Christi has a view of the "Texas State Aquarium and USS Lexington, which used to be one of the biggest aircraft carrier ships in the 1920s. Oh, and if you are wondering about the unique name of the city, it comes from Ecclesiastical Latin, meaning 'body of Christ', and it was given to this location in the year 1519 on the day of Feast of Corpus Christi. We figured you might want to know!"
You're right, SCS Software, I did want to know. And what about Montana? In that blog, it's all about the city of Great Falls, home to 60,000 people, and known as the 'Electric City' because "of its numerous dams and power plants". You can also expect to see "landmarks such as the Museum of Art, several churches and banks".
---
PCGamesN Thursday, April 28, 2022 6:43 PM
Rogue Legacy 2 has travelled through the haunted basement of Early Access and emerged triumphant into the dawn of official release. The platforming roguelike game, in which successive generations of adventuring children take on the challenges of a constantly shifting dungeon, is now available on both the Epic Games Store and Steam.
Just like in the first Rogue Legacy, in Rogue Legacy 2, you'll head out as one of several possible character classes and collect gold as you jump, roll, and fight your way through a procedurally generated castle full of traps and enemies. Then you'll most likely die. You'll then continue playing as one of the deceased character's children, who each have some unique, defining trait that may or may not have an impact on how your next run goes.
Characters can have traits like colourblindness or excessive flatulence, or they can be vegan. Each time you die, your kid has the chance to spend some of their inheritance money on upgrades to weapons, armour, and the castle town where every adventure begins.
---
PCGamesN Thursday, April 28, 2022 6:14 PM
If you missed W.A.S.D this year, you've still got a second chance to enjoy the show's bounty, as we're uploading all the event's talks for perpetual availability via the magic of YouTube. Today, we've got a chat with the director of one of the best roguelike games in recent memory, the John Wick-meets-Slay the Spire BAFTA nominee, Fights in Tight Spaces.
James Parker, director at Fights in Tight Spaces developer Ground Shatter, joined us in the PCGamesN Theatre for a fireside chat over the indie game's development and his own history in the industry. Fights in Tight Spaces, if you've missed out, puts you in control of an action hero in a series of fistfights - only it's turn-based, and you use cards to choose your movies.
We spent W.A.S.D picking the brains of plenty of notable devs, like John Wick Hex and Thomas Was Alone lead Mike Bithell and the BAFTA nominees behind It Takes Two, Inscryption, and Disco Elysium.
Best indie games
,
What is W.A.S.D.?
,
Upcoming PC games
---
PCGamesN Thursday, April 28, 2022 5:31 PM
Just because E3 is dead (for now, at least) doesn't mean that the Xbox E3 show has died with it. The Xbox and Bethesda Games Showcase, as it's officially called, will return as expected in June. Microsoft says the show will "feature amazing titles coming from Xbox Game Studios, Bethesda, and our partners around the world".
The Xbox and Bethesda Games Showcase will broadcast on Sunday, June 12 at 10am PDT / 1pm EDT / 6pm BST via YouTube, Twitch, Twitter, Facebook, and, uh, even TikTok. (There's also an ASL broadcast on Twitch.) The June date puts it within the window of the Summer Game Fest schedule, though Microsoft doesn't directly mention Geoff Keighley's event.
You can certainly expect to hear more about Bethesda's next game with the Starfield release date coming up soon, but beyond that, there are few truly safe bets for the event. Hellblade 2 is likely, as is Arkane's Redfall. Beyond that, many of Xbox's first-party games are still far enough out that it's tough to guess if, say, Perfect Dark or Fable are far enough along for us to get a fresh look.
Starfield release date
,
Best space games
,
Elder Scrolls 6 release date
---
PCGamesN Thursday, April 28, 2022 5:06 PM
The inaugural W.A.S.D. has come and gone, but it continues to live on in our hearts - and also on our YouTube channel, where we're uploading all the great talks that took place on the PCGamesN stage at London's Tobacco Dock earlier this month. In this one, GAMINGbible's video editor Mourad El-Dine Abdou and journalist and Snapchat editor Imogen Donovan discuss how they're pushing games media forward with social and short-form video.
Naturally, we're big fans of the good old written word here at PCGamesN, but social media has exploded with new ways to talk about games and reach an audience. GAMINGbible has pioneered the path forward for games media on platforms like TikTok, Snapchat, and Instagram, amassing millions of followers eager to see the next post.
It's not as simple as being active on each social media platform, the editors explain in their talk. Different social media platforms have their own formats and idiosyncrasies, and it's important to understand how each of them works if you want to maximise your impact and reach.
Best indie games
,
What is W.A.S.D.?
,
Upcoming PC games
---
PCGamesN Thursday, April 28, 2022 4:23 PM
Minecraft lets you build whatever you want. You can recreate anything, whether that's working cars, a region of a Final Fantasy XIV, or the house from Up. It's an incredible sandbox game that offers freedom as its biggest selling point, and maybe that's why it's also one of the easiest ways to explore the White House now.
Thanks to the impressive building abilities of bubbaflubba2 on Reddit, you can now visit the White House. We're not sure about you, but this isn't something we'd ever expect to do in real life, so it's nice being able to mosey around the staggering large building and grounds at our own leisure.
I actually went ahead and had a look around - and even managed to Google where to find the oval office. This build has been made at a 1:1 scale and actually includes every room in the building. It can feel a little clunky to move around in at times purely due to the complexity of things like hallway tables, but it's an impressively massive space.
Minecraft console commands
,
Minecraft skins
,
Minecraft mods
---
PCGamesN Thursday, April 28, 2022 3:56 PM
Tiny Tina's Wonderlands is here, and the titular tabletop gaming fan is bringing her fantasy world to a whole new audience. Whether you prefer to run in all guns (and spells) blazing, sneak up behind foes for a deadly back attack, or have a dragon companion do your bidding, there are plenty of ways to tackle the creatures and enemies that Tiny Tina has waiting for you.
But let's backtrack a second. Who exactly is Tiny Tina, and what is this Wonderlands she's created? You might be aware of the fan favourite character already, but her homebrewed world of adventure is a dangerous place to explore, and you should go into it with every advantage you can get.
Fear not! We've provided a perfect resource for explaining just who Tiny Tina is, her personality and background, and what to expect from a game of Bunkers & Badasses run by her. If the idea of "metal meets magic" appeals to you, then you're going to feel right at home in Tiny Tina's Wonderlands.
Tiny Tina's Wonderlands review
,
Tiny Tina's Wonderlands legendary weapons
,
Tiny Tina's Wonderlands best builds
---
PCGamesN Thursday, April 28, 2022 3:54 PM
One of the most intriguing (and potentially divisive) moves Paradox Interactive is making with Victoria 3 is in how this new version of the grand strategy game will handle combat. Wars in Victoria 3 are going to be different from anything we've seen in Paradox's games to date, and the latest developer diary digs into the way individual battles are handled in the new system of fronts and generals.
In wartime, Victoria 3 nations will mobilise conscripts to form battalions at conscription centres, and these battalions will head off to a front - the contested border between warring nations. A battle happens when a general on one side receives an attack order, which will start filling an 'advance' meter. Once that's full, a new battle starts.
At the outset of a battle, both sides follow an initial sequence of preparatory moves. Beginning with the attacker, the sides will take turns selecting their commanding general for the battle, then determine the province where the battle is actually happening, and then take turns first deciding on the number of units that they'll bring to the battle, and finally selecting those units.
Victoria 3 release date
,
The best grand strategy games on PC
,
The best strategy games on PC
---
PCGamesN Thursday, April 28, 2022 2:30 PM
It's official - Call of Duty: Modern Warfare 2 is coming from Infinity Ward. A direct sequel to the 2019 reboot Modern Warfare had been rumoured since last year, and publisher Activision Blizzard confirmed it in a financial report earlier this week. Now, developer Infinity Ward has unveiled the new game's logo and the expected title of Modern Warfare 2.
Infinity Ward unveiled the logo in a tweet, with a stylised white 'M' and 'W' on the sides and a green Roman numeral 'II' in the middle. (People quickly noted that it looks a lot like the Nine Inch Nails logo.) Before you think the title 'Modern Warfare II' would make for an easy distinction from 2009's 'Modern Warfare 2', the studio also used the hashtag 'ModernWarfare2'. We're doomed to confusing reboot titles forever, it seems.
In its financial report this week, Activision Blizzard said that "development on this year's premium and Warzone experiences, led by Infinity Ward, is proceeding very well." Modern Warfare 2 is set to "be the most advanced experience in franchise history," whatever that means, and Infinity Ward is also building a fresh Warzone "from the ground-up alongside the premium game," with "groundbreaking innovations to be revealed later this year."
---
PCGamesN Thursday, April 28, 2022 1:05 PM
Given the amount of options available on the market, it can be hard to separate the wheat from the chaff when it comes to the best gaming monitors. Thankfully, one of our favourite models, the LG-27GL83A-B, is available for cheap right now on Amazon. You'll need to be quick, though, as this a time-limited offer!
With a $110 (29%) discount, the LG-27GL83A-B comes down from its $379.99 premium price point to a much more manageable $269.99. Folks in the UK can get in on the savings too, bagging the monitor for £299.99 (32%) instead of its £439.99 full price.
While the LG-27GL83A-B may seem like a fairly standard display on the surface, it packs a Nano IPS panel. This technology gives the monitor a wider colour gamut compared to standard IPS displays, which helps colour pop more and create a more impactful image when playing the best PC games. It doesn't skimp on other important gaming specs though, boasting a 144Hz refresh rate, 1440p resolution, and G-Sync compatibility.
Best SSD for gaming
,
How to build a gaming PC
,
Best gaming CPU
---
PCGamesN Thursday, April 28, 2022 12:06 PM
On the lookout for the best Warzone Pacific loadout? Warzone Pacific Season 3 has combined the Vanguard Royale and Battle Royale playlists together, creating one unified battle royale game. This means there are over 100 different weapons to pick from to build your perfect loadout drop.
Despite the plentiful ground loot in Caldera's hot zones, you'll want a reliable build to help you take out the opposition as you try to outrun the encroaching gas cloud. Using create-a-class system from Vanguard's multiplayer mode in Warzone, you can customise your weapons with attachments, tactical equipment, and perks to create the best Warzone loadouts.
Our best Warzone Pacific setups differ from our favourite builds for Vanguard's multiplayer mode as they're optimised for Caldera's vast environments. Not only do the weapons in Warzone Pacific feature tweaked stats, we also have to take into consideration Warzone's armour plates and the additional player count. We've used our extensive knowledge of Warzone to pass on our victory prowess to you - use our best loadouts for Warzone Pacific to dominate the competition.
---
PCGamesN Thursday, April 28, 2022 12:06 PM
Trying to find the best assault rifle in Warzone Pacific? The assault rifle is the weapon type with the most variation between each gun. You've got fast-firing, highly mobile assault rifles like the Volk, to hard-hitting battle rifles like the NZ-41. To make things even more complicated, the gunsmith gives players the ability to equip up to ten weapon attachments, introducing hundreds of ways to build the best Warzone Pacific loadouts.
When you throw the weapons from Black Ops Cold War and Modern Warfare into the mix, it can be difficult to choose the best assault rifle in Warzone given the sheer amount of options. We've already broken down the best SMG in Warzone and the best sniper in Warzone, so it's time to run through arguably the most widely used weapon type in Call of Duty's battle royale.
Warzone Pacific Season 3 has drastically altered the battle royale game by merging the Vanguard Royale and Battle Royale playlists into one. This means you can bring your favourite classic guns with you as you soar through the skies in Caldera. Join us as we rank all of the best assault rifles in Warzone Pacific, starting with the pinnacle of the weapon type and working down to the weakest choice.
---
Rock Paper Shotgun Latest Articles Feed Thursday, April 28, 2022 3:35 PM
Looking for a GPU? The RTX 3080 Ti offers comparable performance to the RTX 3090 while costing far less, and today there's an OC model available at the card's UK RRP. It's an Ventus 3X OC model from MSI, with a hefty triple-slot thermal solution that ought to keep the card cool and quiet even running at its factory overclocked 1695MHz.
To get the discounted price, use code SAVE75 to knock a healthy £75 off the list price. That brings it down to £1054, just £5 more than the UK RRP and a great deal for an OC model. You also get free delivery, with the card slated to arrive just after the upcoming bank holiday.
---
Rock Paper Shotgun Latest Articles Feed Thursday, April 28, 2022 3:14 PM
The WD Black SN850 is a fast PCIe 4.0 solid state drive, and the 1TB model with an integrated heatsink is going for $150 at Best Buy today - some $120 off the MSRP and a historic low price.
This is one of the very fastest SSDs you can buy, with great sequential and random speeds, so it's a great choice for running your OS and loading games faster than ever before. It's also fully compatible with the PS5 thanks to its high speeds and integrated heatsink, making it a great plug-and-play solution for exanding your game storage on the Sony console. Either way, you should expect bleeding-edge performance thanks to high-end components and that extra cooling potential.
---
Rock Paper Shotgun Latest Articles Feed Thursday, April 28, 2022 12:30 PM
Just a small daft fun thing: I'm delighted to see an Elden Ring player has realised you can use a bug to dress as the star of Getting Over It With Bennett Foddy, complete with his pot. Of all the strange outfits I've seen in Elden Ring, this is one of my favourites. What a joy to see that unlikely gaming icon again, and how gracious of him to visit an easy game for babies.
---
Twinfinite Thursday, April 28, 2022 6:55 PM
Third-party developers had interesting reveals to share about upcoming add-ons for Microsoft Flight Simulator.
---
Twinfinite Thursday, April 28, 2022 5:41 PM
Today Square Enix released a new trailer of its live-action mystery-adventure game The Centennial Case: A Shijima Story.
---
Twinfinite Thursday, April 28, 2022 4:04 PM
Today Sega revealed content and events coming to Phantasy Star Online 2: New Genesis over the next couple of months.
---
Twinfinite Thursday, April 28, 2022 3:41 PM
Today Arc System Works announced that River City Saga: Three Kingdoms is coming to North America and Europe.
---
Twinfinite Thursday, April 28, 2022 2:40 PM
Activision Blizzard announced via press release that the vote among shareholders to approve the acquisition by Microsoft has concluded.
---
Twinfinite Thursday, April 28, 2022 2:39 PM
Like many 90s babies, TMNT: Turtles in Time played a huge role in the foundation of my love for gaming. Despite rarely knowing what I was doing, there were so many weekends I found myself renting the beat 'em up from Blockbuster so that my friends and I could take on the Foot clan and […]
---
Twinfinite Thursday, April 28, 2022 2:38 PM
While this is simply just an announcement of a date for a future date announcement, it is still one step closer to Warcraft's Mobile Game. Last month the full reveal was said to be coming in May, we know now that we won't have to wait all that long. According to the newly created "Livestream […]
---
Twinfinite Thursday, April 28, 2022 2:37 PM
Sonic co-creator Yuji Naka shared his account of the development of Balan Wonderworld, alleging his removal as director before release.
---
Twinfinite Thursday, April 28, 2022 1:31 PM
While many branching narrative video games like Until Dawn, Detroit: Become Human, and Heavy Rain feature plenty of multiple endings, it sounds like Supermassive Games is ready to up the ante significantly with their next effort. Yes, the UK-based outfit have officially confirmed that their upcoming '80s-inspired cinematic slasher title, The Quarry, will launch with […]
---
Siliconera Thursday, April 28, 2022 3:00 PM
When Bugsnax debuted, it served as a PS5 launch title. Granted, that wasn't its only home at the time. It showed up on the PS4 and PC via Epic Games Store as well. Now over a year and a half later, Young Horses announced new homes for the title and a free add-on. Perhaps the most ambitious of the new platforms is a Switch port of Bugsnax. Given the nature of the system, people might wonder how it handles. While it isn't as visually impressive or swift as other versions, it handles well.
The first thing that surprised me about the Bugsnax Switch port is its loading times. It honestly doesn't take that long to get into an area. This will vary, depending on the size of the space. For example, loading up the Flavor Falls area when the game begins takes about 30 seconds. Moving from Flavor Falls to the smaller Garden Grove took about 15 seconds. From Garden Grove to Snaxburg is, again, about 30 seconds. Even though the wait varies, it is never too demanding. Which works out rather well, since you could find yourself needing to revisit areas to catch certain Bugsnax at different times of day or during certain weather conditions.
I also noticed that using the new fast travel system didn't alter loading times. Right away in the Switch version of Bugsnax, it's there. As long as you visit a location once, you can jump to it. Just open your map, move the analog stick so the right location is highlighted in blue, and you're set. It's honestly a huge help, given you could need to be some where at a certain time to complete someone's request or fill out the Bugapedia.
The visual fidelity and performance is rather good too, given the nature of the game. Bugsnax does take a rather cartoonish approach. Since there isn't the demand for realism and accuracy in certain other games, a little loss of fidelity might go unnoticed. I primarily played in Handheld mode on my Switch OLED. It maintained a consistent 30 fps. Even if it was raining or there were certain fiery situations, it tended to hold up rather well. While it also only appears at 720p, the nature of the characters and environments still meant it looked pretty good. The personality of the characters is most important, and it remains colorful and vibrant.
I do wish there were more Switch-exclusive features to Bugsnax though. For example, there are no touchscreen controls in Handheld mode. Which is understandable. After all, on the PS5 it only used the touchpad to open up the menu. There are also no gyroscopic controls. Given how these could work in games like The Legend of Zelda: Breath of the Wild and Splatoon 2, a game in which there's also a scanning element feels like it could have fit. Though given the tools available, staples like the Sauce Slinger and Snakgrappler don't really need it. Using the standard controls for aiming work fine.
But I guess what I appreciated most is how well Bugsnax adapts to being a pick up and play sort of game. It isn't a terribly long adventure. The base game sets out to accomplish its goals in about 10 hours. The Isle of Bigsnax expansion takes an additional four. Given how character questlines work, you could go ahead and spend a session just working on one area or helping one Grumpus. Given how well it keeps track of your current objectives and the new fast travel system, it is quite easy to pick up and play.
Bugsnax works better than I expected on the Switch. You aren't going to see PS5-level loading times or visuals here. But the loading times I saw weren't egregious and seemed in line with the ones experienced on the PS4 version. The subject matter and nature of the game means the lower resolution and frame rate are fine as well. Its structure and pacing also adapt well to a handheld format, which is another point in its favor. It's an admirable port, and one that will benefit folks who waited to visit Snaktooth Island.
Bugsnax is available for the Nintendo Switch, PlayStation 4, PlayStation 5, Xbox One, Xbox Series X, and PC.
The post Bugsnax is Surprisingly Satisfying on the Switch appeared first on Siliconera.
---
Siliconera Thursday, April 28, 2022 1:35 PM
There's a new Street Fighter V free trial, and this one includes all of the characters. Capcom announced people can start immediately trying it. Every DLC fighter is a part of the activity this time. It also isn't limited to any platform. Both the PS4 and PC versions offer this new demo.
Here's how it works. If you go to the PlayStation Store or Steam, there is a Street Fighter V: Champion Edition demo available to download for free. Getting that immediately gives you access to the 16 base Street Fighter V characters, six season 1 ones, six season 2 add-ons, six season 3 cast members, six season 4 fighters, and five season 5 folks. It doesn't include Eleven, the mimic character that is a Season Pass 5 Character Pass and Premium Pass bonus.
Download the Free Trial for Street Fighter V: Champion Edition from April 27 to May 11 on PS4.

All Season 1-5 characters have also been unlocked during this time on PS4 and Steam - giving you access to 45 characters!

Demo Download - https://t.co/H7FB4fUkm3 pic.twitter.com/x0TWEKC42y

— Street Fighter (@StreetFighter) April 27, 2022
Street Fighter V: Champion Edition is available on the PlayStation 4 and PC, and the new free trial with all characters is available until May 11, 2022.
The post New Street Fighter V Free Trial Includes 45 Characters appeared first on Siliconera.
---
Siliconera Thursday, April 28, 2022 1:00 PM
Back in February 2021, a new Good Smile Company Phat! Danganronpa V3 figure of Kaede Akamatsu was announced. However, it didn't get a release window or concept art. Now, pre-orders for the figure appeared. It will cost ¥26,800/$243.99. People in Japan will get it in October 2023. It won't show up in North America until December 2023.
As a nod to Kaede's roots as the Ultimate Pianist, there is a music theme to the whole figure. She's standing on a piano keyboard alongside Monokuma. Sheet music is scattered around her. Monokuma is dressed as a conductor and is wielding a baton. Kaede is also wearing her school uniform. As this is a 1/7th scale figure, it will be almost nine and a half inches tall.
Here's a closer look at the Danganronpa V3 Kaede and Monokuma figure.
[gallery columns="6" ids="925601,925602,925603,925604,925605,925606" link="file"]
This won't be the only figure of the character showing up next year. There will also be a bunny girl version of her. That will be showing up sooner, however. It is set to come to Japan in January 2023 and North America in March 2023. She's the more expensive of the two, though, as she'll cost someone ¥30,800/$307.99.
The Danganronpa V3 Kaede Akamatsu figure will appear in October 2023 in Japan and in December 2023 in North America. Pre-orders are open until June 8, 2022.
The post New Danganronpa V3 Kaede Akamatsu Figure Costs Over $243 appeared first on Siliconera.
---
Siliconera Thursday, April 28, 2022 12:30 PM
The winners of last year's FFXIV Weapon Design Contest are in. Square Enix conducted the contest from August to October 2021. However, selection of the winners of the weapon design contest happened at the end of March 2022. This week saw the formal announcement via the Lodestone official blog. And thanks to the "astounding number" of entries received, the development team opted to select two grand prize winners for each job in the running. Both winning designs will be implemented in-game in the future, additionally, grand prize winners and finalists received the "Great Paraserpent" umbrella accessory.
There were two exceptions, however: The Reaper and the Sage. This was because the FFXIV weapon design contest was held before Final Fantasy XIV: Endwalker's official release on December 7, 2021. Since the two jobs weren't yet implemented at the time of the contest, there were no entries for them. A separate contest for Reaper and Sage weapons will be held at a later date.
Here are the FFXIV Weapon Design Grand Prize Winners for each of the pre-Endwalker jobs.
Tank Jobs:
For Paladin, the winning artists Namipeko and gal created sword and shield sets called "Sea of Night" and "Mandragora's Kitchen," respectively.
[gallery ids="925529,925530" link="file"]
For Warrior, artist Spark621 created the "Wrath Grinder," and artist KingWCxix created the "Bombfish Basher."
[gallery ids="925533,925534" link="file"]
For Dark Knight, the FFXIV weapon contest winners were artists Rookdaw and Green Tea Latte. They created the "Blood Rapture" and "A Weapon To Satisfy That Traditional Need."
[gallery ids="925538,925537" link="file"]
For Gunbreaker, artists Matt and Ranitte created the "Cerberus Fang" and "Shark Gunblade".
[gallery ids="925539,925541" link="file"]
Melee DPS Jobs (Excluding Reaper):
Monks get the "Dragon's Beard Fists" from sana and "The Major-General's Jaws" from ikei.
[gallery ids="925547,925548" link="file"]
Dragoons will receive gear by FFXIV Weapon Design Contest winners Crown ("Jet-Black Wolf") and Misoradeko ("Green Foxtail Lance").
[gallery ids="925551,925552" link="file"]
Ninja weapons are the "Shinobi Knives (Mystic)" by Chokoko and the "Mandragora Knife and Fork" by Kuropaki.
[gallery ids="925554,925555" link="file"]
Samurai can wield the umbrella-like katana "Lavender Bloom" by Kaylie or "Higan-Shigan" by oluris.
[gallery ids="925557,925560" link="file"]
Ranged Physical DPS Jobs:
Bards can draw "Blue Bird's Last Bow" by Nesumi, and on the "Forest Ranger's Gear" by Havakkuk.
[gallery ids="925569,925570" link="file"]
Machinists will get "Victory of the People" by Madqueenmomo, and "Jack-in-the-Bouquet" by gal.
[gallery ids="925571,925572" link="file"]
Dancers can set up a routine with the "Twin Moon Dancer" by Shirata and the "Bomb Dancer" by Aji.
[gallery ids="925573,925574" link="file"]
Magical DPS Jobs:
Black Mages can light up their leylines with the "Malum Ignis" by Lumi, and "The Great Serpent of Ronka Rod" by Rokusuke.
[gallery ids="925577,925578" link="file"]
Summoners and Scholars can flip through the "Encounter Lily Grimoire" by artist Thanks for the Resurrection and "Travel Companion" by artist Shimashima.
[gallery ids="925579,925580" link="file"]
Red Mages will be able to cast spells using the "Shepherd's Crook - Light in the Dark" by Smitten Miqitten and the "Rainpier" by Yui.
[gallery ids="925581,925582" link="file"]
Even Blue Mages have a weapon from the FFXIV Weapon Design contest. Winners Keto and Kizashi designed the "Gentle Umbrella" and "Wonder of Showtime" canes.
[gallery ids="925583,925584" link="file"]
Healer Jobs:
White Mages can ply their heals with the "Bunny Cane" from Coreyality_Draws and the "Nameday Cane" by Cerberusnoise.
[gallery ids="925585,925586" link="file"]
Scholars and Summoners can work with the "Codex of Lost Palette" designed by Shinjyu, or the "Fairy Lover Codex" by Yokaze.
[gallery ids="925587,925588" link="file"]
Astrologians can get the "Stargazer" Star Globe by Lune, and the "Bringer of Light" by Roi.
[gallery ids="925592,925591" link="file"]
Besides the Grand Prize winners of the FFXIV Weapon Design contest, there were also finalists and runners-up. Those can be seen on the Lodestone blog post.
Final Fantasy XIV is available on PC, PS4, and PS5.
The post FFXIV Weapon Design Contest Winners Revealed appeared first on Siliconera.
---
Destructoid Thursday, April 28, 2022 7:00 PM
---
Destructoid Thursday, April 28, 2022 6:30 PM
---
Destructoid Thursday, April 28, 2022 5:45 PM
---
Destructoid Thursday, April 28, 2022 5:00 PM
---
Destructoid Thursday, April 28, 2022 4:15 PM
---
Destructoid Thursday, April 28, 2022 3:30 PM
---
Destructoid Thursday, April 28, 2022 2:45 PM
---
Destructoid Thursday, April 28, 2022 2:00 PM
---
Destructoid Thursday, April 28, 2022 1:30 PM
---
Destructoid Thursday, April 28, 2022 12:45 PM
---
Destructoid Thursday, April 28, 2022 12:30 PM
---
Destructoid Thursday, April 28, 2022 12:00 PM
Just "one more" New Game+… After Dead Cells, Hades, and Spelunky 2, it's tough to name an all-time favorite roguelite. Rogue...
The post Review: Rogue Legacy 2 appeared first on Destructoid.
---
PC Invasion - FeedDDD Thursday, April 28, 2022 7:15 PM
One of Numbani's most reliable guardians, Orisa, received a huge rework in Overwatch 2 that transformed her from an iron wall into an iron horse. The once turtle-y Orisa is now an incredibly powerful battle centaur, with a completely overhauled kit that gives her new aggression and offense she's never seen before. She's not any weaker for it, either — this horse is still made of hard steel, making her incredibly tough to burst down. This rework is available to try out in the Overwatch 2 beta right now, and old Orisa players won't recognize this hero anymore. Her barrier and shielding are completely gone, and if you can't learn to play aggressively with her, then you'll have to find a new tank. This horse learned some new tricks, and this Overwatch 2 beta guide for Orisa should help you learn them. If you're new to Overwatch and are just looking for an overview of what Orisa does, she's a "Tank" character who now excels in le...
---
PC Invasion - FeedDDD Thursday, April 28, 2022 6:45 PM
Balan Wonderworld has remained on the market for over a year now, with its legacy firmly established. The game became infamous for its lack of focus and overall polish, and many quickly labeled it as one of the worst games of 2021. During the height of its infamy, players shared an IGN interview with Balan Wonderworld creator Yuji Naka, in which he stated that the project represented his sole opportunity to craft a 3D platformer for Square Enix. Unfortunately, it seemed that Naka's comments held true, as he departed from Square Enix shortly after the game's release. But as it turns out, we did not receive the full story at the time. According to a translated tweet thread posted by Naka himself, Square Enix stripped him of his position as the director of Balan Wonderworld six months before the game came out. He even sued the company shortly after, although the lawsuit is currently settled. What happened? Naka indicated that his removal centered around two key disp...
---
PC Invasion - FeedDDD Thursday, April 28, 2022 6:30 PM
Developer SCS Software has been hard at work on the next expansions for American Truck Simulator — the states of Montana and Texas — for quite a few months now. Montana was announced last, but will likely be completed first as Texas will be one of the largest maps that SCS has ever produced, due to the sheer size of the state itself. Nevertheless, the team has provided a fresh look at both new areas in its development blog. If you've been hungry for gameplay clips for American Truck Simulator's Montana and Texas, today is the day of satisfaction. The city of Great Falls has been shown off, primarily due to it being such a picturesque and unique location in Montana. Despite having a small population, it is home to several dams and powerplants, and SCS has made sure to represent them as well as several other landmarks. Small town meets big industry Several industrial areas will serve as delivery and pickup locations in-game, leading players to haul different ki...
---
PC Invasion - FeedDDD Thursday, April 28, 2022 5:45 PM
Last month, Amazon's Prime Gaming gave away at least a few intriguing games. The Elder Scrolls IV: Oblivion and Monkey Island 2 are among the greats, and getting them for no additional charge was a plus. Prime Gaming for May 2022 is shaping up to be just as good, with games like Dead Space 2 and The Curse of Monkey Island going for free. There's also Cat Quest, and you can't go wrong with that adorable action RPG. Prime Gaming is giving away six games for May 2022. Dead Space 2 leads the pack of free-ish games, and is arguably the best of the horror trilogy. It'll be good to have that in the bag ahead of the Dead Space remake, due sometime next year. Cat Quest is an open-world RPG starring a ferocious feline, and it received high praise on release. Other games in the list include The Curse of Monkey Island, which should fit well with all the other Monkey Island games on the service. The other games aren't quite as well known, but are interesting non...
---
PC Invasion - FeedDDD Thursday, April 28, 2022 5:00 PM
Many longtime Rocket League players might've been caught off guard when Psyonix made the game free-to-play back in 2020. What would happen to in-game purchases? How would that affect the player base? And, most importantly, what would that mean for future updates? As the seasons keep rolling on, it doesn't look like the change in venue has changed much of anything. Psyonix continues to add new modes and updates, the latest being a battle royale-esque mode called Knockout Bash, which starts today. The new Knockout Bash mode isn't just a new arena and modifiers. The core mechanics of the mode are the block, grab, and attack moves. However, there are a few others Psyonix is bringing to the table. These include a triple jump and a multi-dodge. Meaning, you now have one more aerial jump when aiming for the skies. The dodge feature has increased as well, allowing players to dodge up to four times in the not-so-friendly skies. To win in Knockout Bash, you'll have...
---
Tabletop Gaming News Thursday, April 28, 2022 6:00 PM
---
Tabletop Gaming News Thursday, April 28, 2022 5:00 PM
---
Tabletop Gaming News Thursday, April 28, 2022 4:00 PM
---
Tabletop Gaming News Thursday, April 28, 2022 3:00 PM
---
Tabletop Gaming News Thursday, April 28, 2022 2:00 PM
---
Tabletop Gaming News Thursday, April 28, 2022 1:00 PM
---
Player Assist | Game Guides & Walkthroughs Thursday, April 28, 2022 3:00 PM
Fade has officially joined the VALORANT Protocol. Image Credit: Riot Games Fade is finally here! VALORANT fans can now let out a sigh of relief as the newest Initiator is finally officially released for Patch 4.08. We'll go over her abilities below and compare the official abilities with the leaked ones. We discussed the changes […]
---
Player Assist | Game Guides & Walkthroughs Thursday, April 28, 2022 2:00 PM
This guide will tell you how to acquire the three odd-looking, life-sized, decorative statues locked away in hidden boxes somewhere in Stardew Valley. Stardew Valley has been dominating the 2D farming simulator market for years, and one of the reasons it is so popular is its ever-growing huge content. The indie game's creator, ConcernedApe, has […]
---
Player Assist | Game Guides & Walkthroughs Thursday, April 28, 2022 1:00 PM
Slay The Spire by Mega Crit Games is one of the most well-polished deck-building, roguelike games. But it is also notorious for being ridiculously hard due to its scarcity of healing methods. While the lack of healing makes the card game more challenging, there are ways to beat it without constantly getting wiped out, and we […]
---
Player Assist | Game Guides & Walkthroughs Thursday, April 28, 2022 12:00 PM
Show me the numbers. FPS Counters are awesome tools for diagnosing performance issues in just about any game. Okay, okay, they are great for showing off what your new graphics card is capable of, too. Jokes aside, if you are experiencing some weird stutters or frame drops in Apex Legends, you will want to check […]
---
WGB, Home of AWESOME Reviews Thursday, April 28, 2022 7:17 PM
Ye olde London was not a nice place. Grime, dirt and detritus covered the streets, smog hung in the air, hygiene was more of a myth than reality and people disappeared on a fairly regular basis due to being pressganged, walking down the wrong alley, drunkenly stumbling into the ocean or any number of delightfully degrading deaths,. Living day to day was a hardship for the common people, made all the harder by the absurd cost of meat. But...humans are meat, right? Seems like a prime business opportunity. Cue the Ravenous Devils, Hildred and Percival, and their lives of butchery and business management.
---
Latest Games on Play iDev Games Thursday, April 28, 2022 3:23 PM
Glow in the dark darts with achievement medals...
---
Pivotal Gamers Thursday, April 28, 2022 3:12 PM
Hello fellow gamers. itch.io holds a new giveaway for An Average Day. Let's hear them out. Get An Average Day for FREE! A few words about An Average Day As a kid, you only have a *simple* task: get up and go to school in the morning, and return to bed at night. However, something (someone) is not making this easy… Last minute notes Login with your itch.io account, follow the...
---
Pivotal Gamers Thursday, April 28, 2022 12:51 PM
What's up folks? MMOBomb holds a new giveaway for Castle Clash. This is what they say. IGG and MMOBomb have partnered up to score YOU a starter pack key (around $200 value) with lots of in-game items for Castle Clash (Including Mobile and PC version via Windows Store). Please note this giveaway is for new players only. A few words about Castle Clash A new era has come to Castle Clash! Lords ...
---
Level Up Thursday, April 28, 2022 1:25 PM
Activision Blizzard has announced that Call of Duty: Modern Warfare II is the next title…
---
Level Up Thursday, April 28, 2022 12:45 PM
11 Bit Studios' celebrated anti-war game, This War of Mine, is getting revamped and expanded…