---
Kotaku Tuesday, June 6, 2023 8:10 PM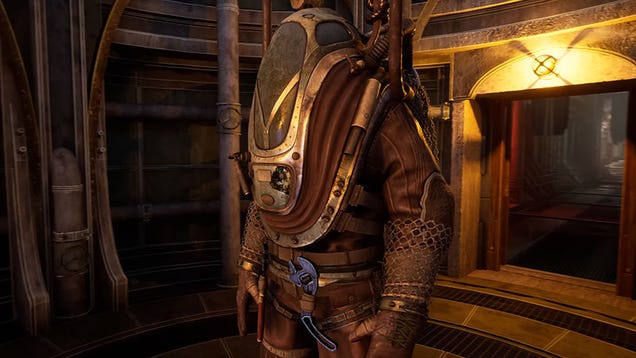 Cyan, the studio behind Myst and Riven, has for the last few years been funding its games via Kickstarter. That's how 2016's Obduction was made, and it's also how 2023's Firmament—with more than a little help from machines this time—was developed as well.

---
Kotaku Tuesday, June 6, 2023 7:45 PM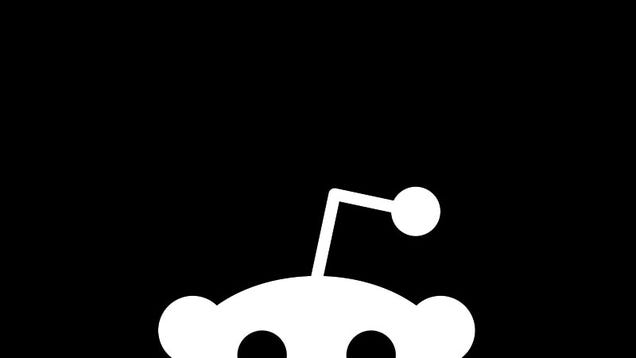 As we reported last week, Reddit is planning to make some changes under the hood that will essentially kill off every third-party app that readers use to engage with the site's communities. Given the state of the official app and its heavy reliance on huge ads, it's a deeply unpopular move, so unpopular that it has…
---
Kotaku Tuesday, June 6, 2023 7:35 PM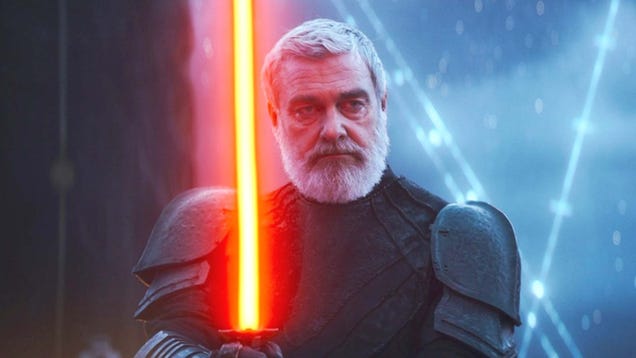 Today, a new piece of information about a character in the upcoming Star Wars show Ahsoka went viral and promptly set off an online debate about Jedi surviving the infamous Order 66 aka Jedi Purge. Once again, people seemed upset to learn that another space monk—like Jedi: Survivor's Cal—survived the Purge. But you…
---
Kotaku Tuesday, June 6, 2023 5:53 PM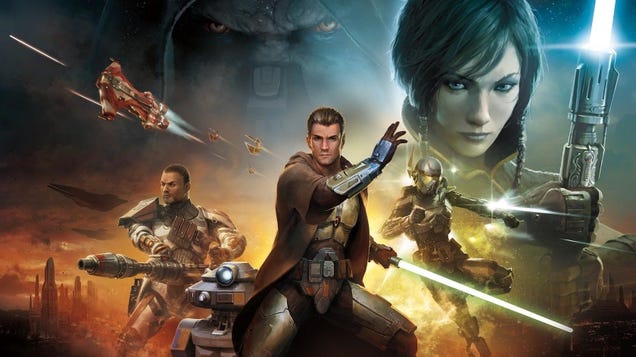 Electronic Arts is preparing to move Star Wars: The Old Republic, BioWare's long-running MMORPG, to outside studio Broadsword Online Games, according to a new report by IGN. The deal would see just over half of the game's development team move with it while the rest look for new jobs as BioWare pivots to focusing…
---
Kotaku Tuesday, June 6, 2023 5:40 PM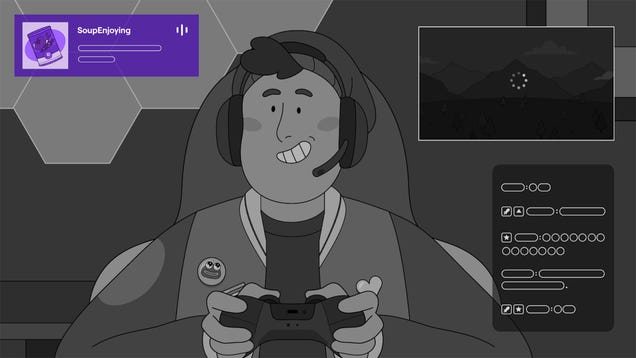 On June 6, popular streaming service Twitch rolled out a set of new advertisement rules that spell trouble for streamers large and small. The rules are directly related to branded content streamers add into their streams, which are a crucial source of revenue for creators, and the new set of rules could very well mean…
---
Kotaku Tuesday, June 6, 2023 5:15 PM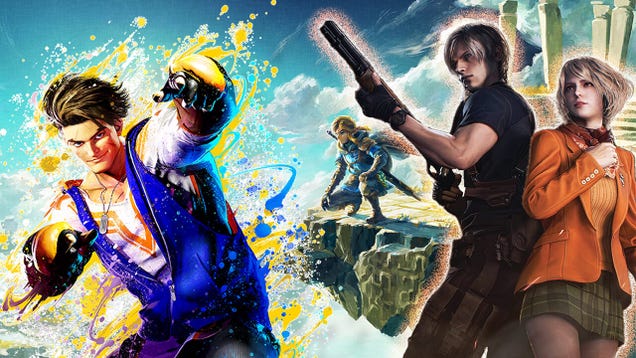 The year of our lord 2023 is halfway over, and damn, we're drowning in good video games. It is now June, so we figured it was a good time to round up more games worth keeping track of for your hypothetical "game of the year" list come December. If you've been out of the loop for a few months and are curious about what…
---
Kotaku Tuesday, June 6, 2023 5:10 PM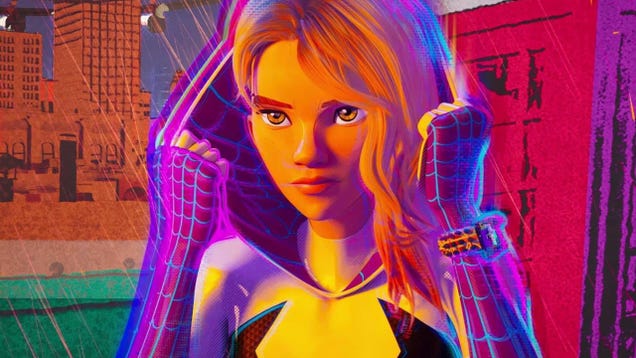 Just in time for Pride, Spider-Man: Across The Spider-Verse moviegoers think the summer box-office phenomenon offers some pretty compelling evidence that one of its heroes, Gwen Stacy, is trans.
---
Kotaku Tuesday, June 6, 2023 4:55 PM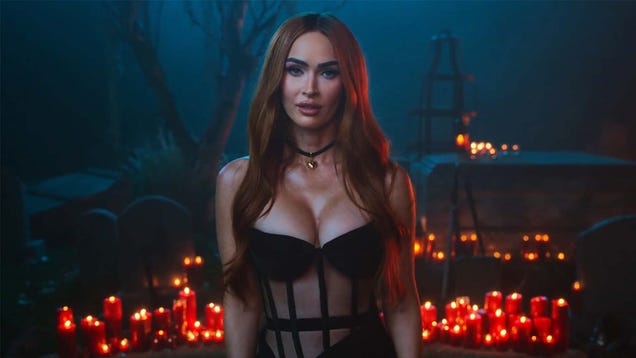 Whether you're just jumping into Diablo IV now that it's officially out or have been combing through Sanctuary since the loot-hunting RPG's June 1 early access release, you'll undoubtedly die at some point while fending off the evils of Hell. It's inevitable; death is the great equalizer, after all. But if you record…
---
Kotaku Tuesday, June 6, 2023 4:05 PM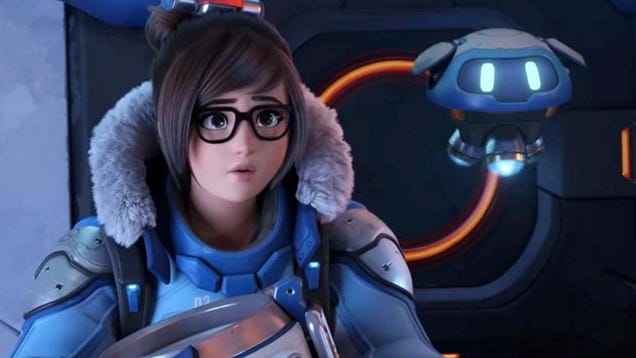 When Overwatch 2 pivoted from the series' 6v6 format in favor of a faster, single-tank 5v5 one, it also shifted away from a popular gameplay tactic: Crowd control, or abilities that can stop or slow an opponent in their tracks with a stun or freeze effect. Now, it sounds like Blizzard is feeling a bit of buyer's…
---
Kotaku Tuesday, June 6, 2023 4:00 PM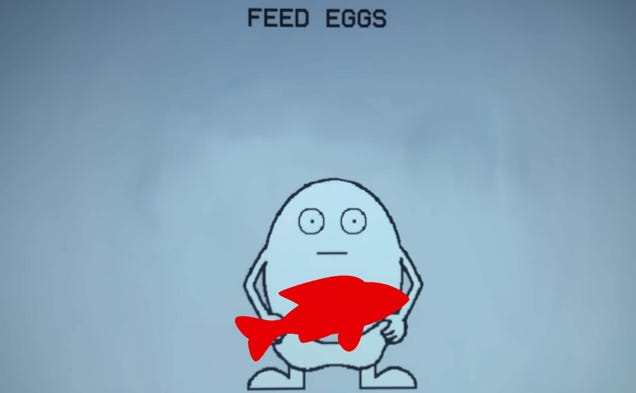 Netflix's sketch comedy show I Think You Should Leave premiered its third season at the end of May, and while the series is highly successful in creating ear-worm quotables—"That's a Chunky" and "Now I'm sick off of your mud pie" come to mind—the egg game from the second episode has captured the internet's attention…
---
PCGamesN Tuesday, June 6, 2023 7:03 PM
How do you get Diablo 4 crushed beast bones? You're probably on the hunt because you want to upgrade your healing potions to aid you in defeating the demonic hordes that threaten the peace in Sanctuary. After all, a healing potion that helps you recover all your health is significantly better than one that only gives you some.
So if you want to find Diablo 4 crushed beast bones, you'll need to smash a few skulls. While playing it for our Diablo 4 review, we noticed that finding this resource consistently is somewhat tricky if you're not paying attention. You'll need a fair number to bolster the healing abilities of your chosen warrior among the Diablo 4 classes, or you can try the best Diablo 4 builds to function at peak effectiveness. So, without further ado, let us help you get some Diablo 4 crushed beast bones.
MORE FROM PCGAMESN:
Diablo 4 builds
,
Diablo 4 review
,
Diablo 4 classes
---
PCGamesN Tuesday, June 6, 2023 6:42 PM
Following the recent release of Diablo 4, we have all been spending a large portion of our time in-game grinding and of course, dying. What better reward could you get for dying in this RPG game than a personalized eulogy read out loud by none other than Megan Fox herself? That's right, you can submit a video of your death in Diablo 4 for a shot at hearing the queen salute your fallen character. Step aside Lilith, it seems that a new mommy is coming to Diablo to save our souls.
MORE FROM PCGAMESN:
Diablo 4 builds
,
Diablo 4 review
,
Diablo 4 classes
---
PCGamesN Tuesday, June 6, 2023 7:04 PM
How does Diablo 4 Hardcore mode work? Hardcore mode is a punishing difficulty mode with permadeath as its defining feature. If you've reached the end of the campaign and looking for a brand-new challenge, you might be tempted to start all over again with the threat of a sudden death hanging over your head. We're here to help you avoid that death with a full explanation of what to expect from Hardcore mode, as well as some tips for success.
While it's possible to increase the difficulty of Diablo 4 by switching world tiers, this challenge pales in comparison to Diablo 4 Hardcore mode. Before you set out in this ultra-hard game mode, take a look at the Altars of Lilith locations and Renown rewards to get a headstart on accruing those stat boosts in earlier levels. We also recommend choosing the best Diablo 4 classes and builds to increase your chances of survival. Here's how to enable Hardcore mode, as well as some general tips to keep your character alive and kicking.
MORE FROM PCGAMESN:
Diablo 4 builds
,
Diablo 4 review
,
Diablo 4 classes
---
PCGamesN Tuesday, June 6, 2023 6:33 PM
How do I fix Diablo 4 lag? With so many players rushing to play Blizzard's latest, we're seeing some reports of rubber banding and stuttering, which some might mistake for hardware issues. That said, we're here to help you rule out your own rig as the culprit to give you confidence that the issue is indeed server-side.
While you wait for your Diablo 4 connection to stabilize, we've got expert guides to every Diablo 4 class and the best Diablo 4 builds. Be sure to check out the dungeon, stronghold, and world boss locations to expedite your progress too. Now, let's talk Diablo 4 rubber banding and lag.
MORE FROM PCGAMESN:
Diablo 4 builds
,
Diablo 4 review
,
Diablo 4 classes
---
PCGamesN Tuesday, June 6, 2023 6:09 PM
Us life game fans can now unite in excitement as Disney Dreamlight Valley receives yet another big update featuring the game's biggest story expansion yet. After the devs showed off a roadmap of future updates, we have all been speculating what the closest one could bring. From a brand new Star Path themed around Pixar to full-on furniture customization, the patch notes are finally out and this Dreamlight Valley update is one you simply cannot miss out on.
Best Disney games
,
What's the next Dreamlight Valley update?
,
Disney Dreamlight Valley guide
---
PCGamesN Tuesday, June 6, 2023 3:56 PM
Fallout 76 has not gone without its fair share of controversy throughout the years, stemming from its initial announcement during 2018's E3 to its countless bugs past the game's release. Every once in a while though, Bethesda brings something good to the MMO proving that the work to improve Fallout 76 and keep its playerbase engaged will never end. As June continues to unfold, more games are taking note of this year's Pride celebrations. Fallout 76 is no exception, as it offers up a bundle of free decorative flags for players to show off in-game in honor of Pride.
MORE FROM PCGAMESN:
Best games like Fallout
,
Fallout 5 release date
,
Best Fallout 4 mods
---
PCGamesN Tuesday, June 6, 2023 2:25 PM
What are the best Diablo 4 classes? We've played the game for dozens of hours to bring you the ultimate guide to each Diablo 4 class and which one you should pick for your intended playstyle. We'll run through an expert analysis of the Necromancer, Rogue, Sorcerer, Barbarian, and Druid following extensive testing.
Every D4 class has its own unique skill tree, allowing you to pick which abilities you want to use. Unlike Diablo 3, which featured set character designs, you can customize the appearance of each Diablo 4 class. The Diablo 4 release date is here, but we've already had significant hands-on experience with the game - detailed here in our Diablo 4 review - and can share everything you need to know about the best Diablo 4 class right now.
MORE FROM PCGAMESN:
Diablo 4 builds
,
Diablo 4 review
,
Diablo 4 classes
---
PCGamesN Tuesday, June 6, 2023 2:15 PM
What are the new Doors codes? Doors is a horror game on the Roblox platform that's not for the faint of heart – especially if you're sensitive to jump scares. Your goal is to advance through a series of doors while avoiding the terrifying entities that give chase. Of course, reaching that final door is easier said than done, with chase sequences and puzzles that can easily spell your doom. Thankfully, our list of the latest Doors codes is here to help you reach Door 100 in one piece.
The latest Doors codes unlock a trove of additional supplies in the Roblox game - including Knobs, Revives, and Boosts - so be sure to redeem them before they expire. We've also included a step-by-step guide on how to redeem Doors codes, as well as how to obtain more in the future. Bring some levity to the spooky escape room by tuning your radio to the best Roblox song IDs. If you're a Roblox enthusiast, our Shinobi Life 2 codes and Project Mugetsu codes are sure to be of value.
MORE FROM PCGAMESN:
Best Roblox games
,
Roblox promo codes
,
Roblox music codes
---
PCGamesN Tuesday, June 6, 2023 2:13 PM
June 6, 2023: We checked for new Project XL codes to add to our list.
What are the new Project XL codes? The RPG game is a mashup of Arcane Adventures, Project Jojo, and King Piece, a thrilling adventure game that you'll need to sink some time into to level up your character.
These Project XL codes provide mastery XP and double mastery time periods for you to get the best abilities for your character. We update this list on a regular basis with new codes, and you can check how to redeem codes below too. If you're a keen Roblox player, be sure to keep an eye on other free goodies with our updated list of Roblox promo codes, and if you're stuck for choice, here are the best Roblox games in 2023.
MORE FROM PCGAMESN:
Best Roblox games
,
Roblox promo codes
,
Roblox music codes
---
PCGamesN Tuesday, June 6, 2023 2:09 PM
What are Diablo 4 shrines? These mini-monoliths are scattered through the cursed lands of Diablo 4, and while their purpose may be a little confusing at first, activating one will give your character temporary boosts so you can slay Lilith's hordes with ease - and reap some rewards while you're at it.
You'll have no doubt discovered a Diablo 4 shine while exploring the Diablo 4 map, but its effects may not have been immediately apparent - except for the large groups of enemies that appear from nowhere. Luckily for you, we've explored the lands of Sanctuary to discover them all along with their effects. Shrines can be considered mini-challenges, with plenty of XP up for grabs and some rewards available on completion. If you're starting out, be sure to visit our Diablo 4 class and Diablo 4 builds guides. Here is every Diablo 4 shrine and what they do.
MORE FROM PCGAMESN:
Diablo 4 builds
,
Diablo 4 review
,
Diablo 4 classes
---
PCGamesN Tuesday, June 6, 2023 2:00 PM
June 6, 2023: We added a new Clicker Mining code to our list.
Want all the new Clicker Mining codes? The digging simulator tasks you with mining your way through a quarry, discovering treasures, gathering gems, opening chests, and upgrading your equipment along the way. Each new section of the earth comes with its own mining challenges, tougher ground that requires better tools, and more power to break.
The Roblox game has a healthy following; players with staggering amounts of power behind each swing; players that have seen things you wouldn't believe. A slow start in the free PC game quickly develops into a mining flurry, with each swing of your pickaxe improving your strength, enabling you to forge on, ever deeper. Below are the latest Clicker Mining Simulator codes to help you with your underground adventures.
MORE FROM PCGAMESN:
Best Roblox games
,
Roblox promo codes
,
Roblox music codes
---
PCGamesN Tuesday, June 6, 2023 4:24 PM
If there are two things I absolutely adore, they are horses and playing The Sims 4. No other series of simulation games has slapped quite as hard as EA's iconic Sims franchise has, and it was only bettered when horses were introduced in The Sims 3. From competing with the beautiful beasts to simply riding them around the open world, horses bring depth that The Sims 4 could greatly benefit from. I have been waiting for years now to hear any word about horses in The Sims 4, and no, mods don't count.
MORE FROM PCGAMESN:
Best Sims 4 mods
,
Best Sims 4 sex mods
,
The Sims 4 cheats
---
Rock Paper Shotgun Latest Articles Feed Tuesday, June 6, 2023 6:42 PM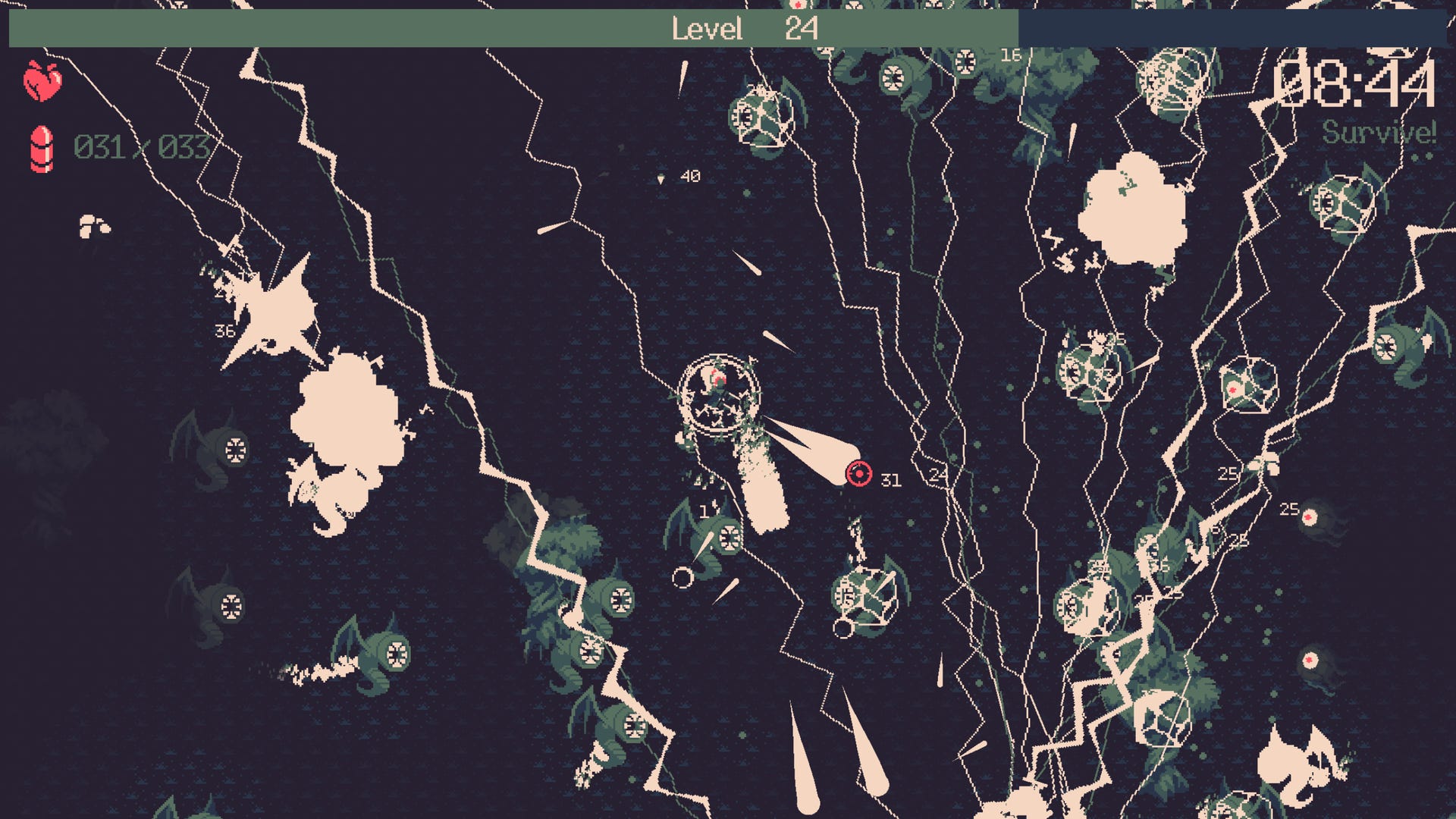 20 Minutes Till Dawn, one of only a handful of worthy Vampire Survivors-likes, will leave early access on June 8th. Its final update is currently available as a beta and adds weapon evolutions and new weapons, among other things.
---
Rock Paper Shotgun Latest Articles Feed Tuesday, June 6, 2023 6:01 PM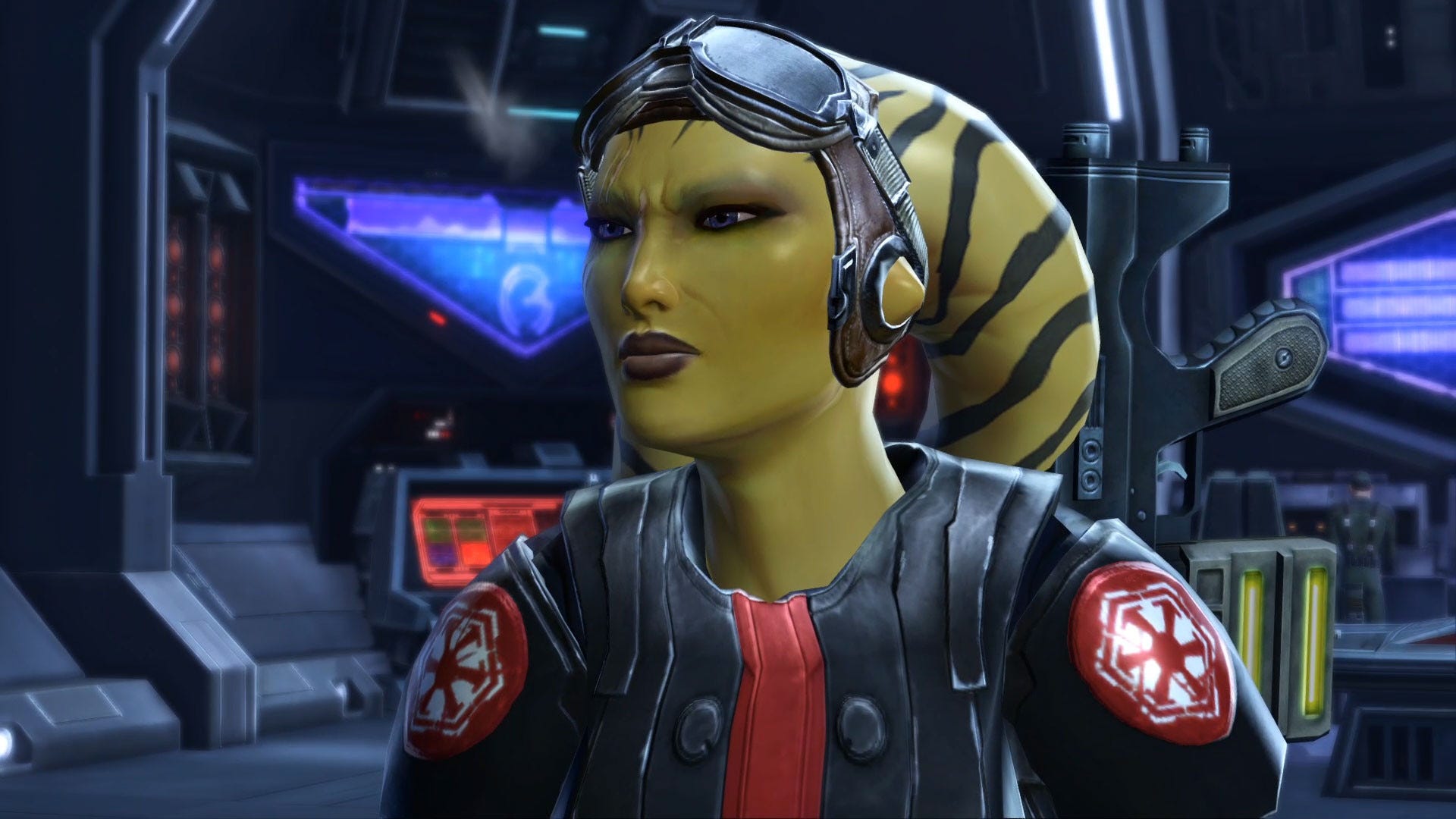 EA are in conversations to move ongoing development of BioWare MMO, Star Wars: The Old Republic, to a third-party developer, Broadsword Online Games. IGN reported the news earlier today, after which EA confirmed that conversations were taking place.
---
Rock Paper Shotgun Latest Articles Feed Tuesday, June 6, 2023 5:28 PM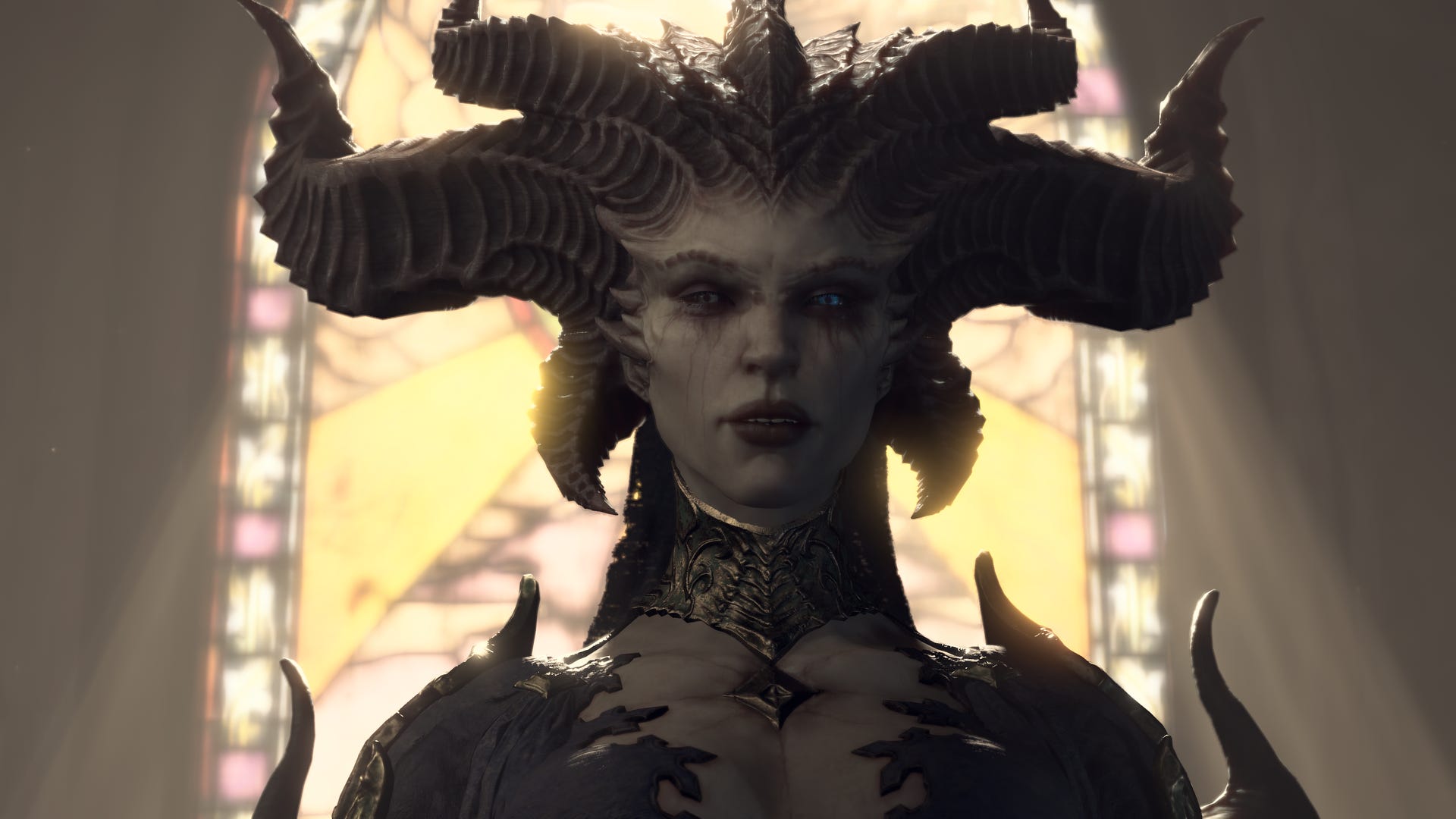 Diablo 4 is Blizzard's "fast-selling game of all time", according to Blizzard themselves. They're not sharing how many copies it has sold exactly, but the figures are based on all platforms as of June 5th, the day before the action-RPG's full launch. Blizzard also say that the clickfest has been played for 93 million hours during its early access period.
---
Rock Paper Shotgun Latest Articles Feed Tuesday, June 6, 2023 4:55 PM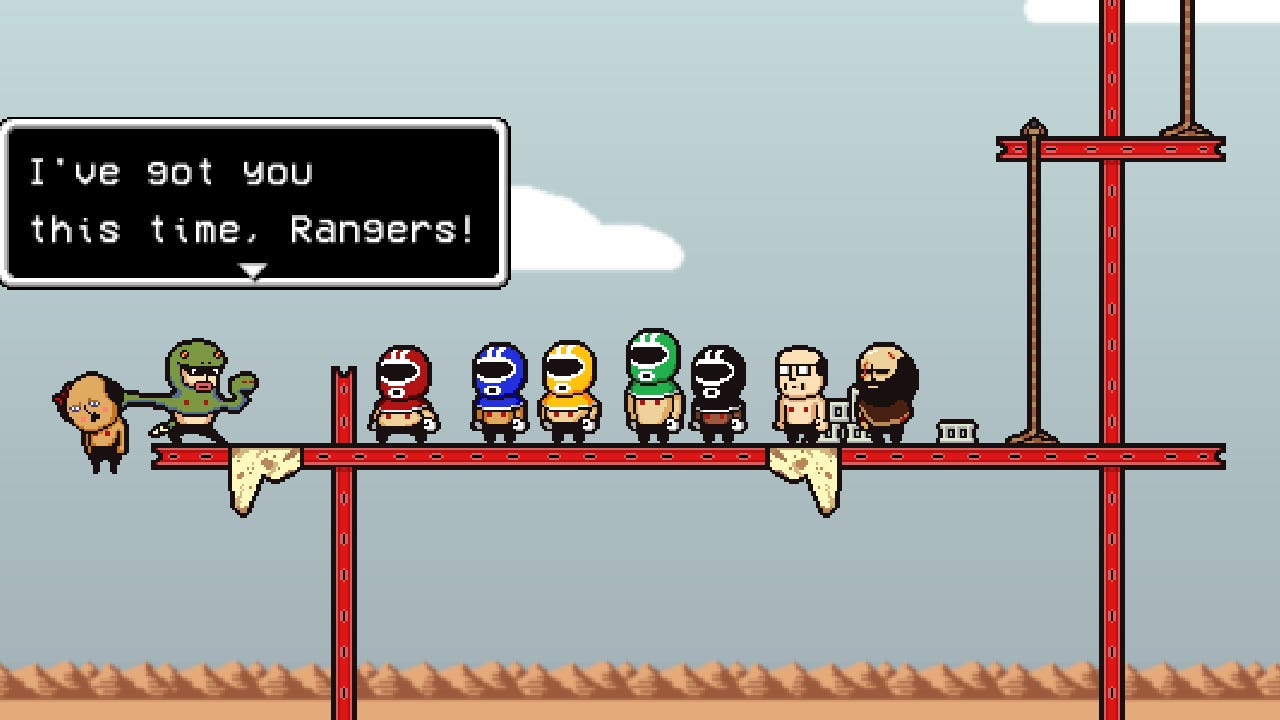 Adam (RPS in peace) once described Lisa: The Painful as "Earthbound by way of thecatamites", but that was back in 2014 and there's a decent chance those references mean little to you. That might be part of the reason why Lisa has remained a cult classic, even if it has overwhelmingly positive reviews from those who persevered with the punishing, deranged, tragicomic RPG Maker game.
Now it's 2023 and Lisa: The Painful is getting a Definitive Edition re-release, and I'm lucky that I can draw on better known references. It's like Undertale by way of... Uh, thecatamites?
---
Rock Paper Shotgun Latest Articles Feed Tuesday, June 6, 2023 2:43 PM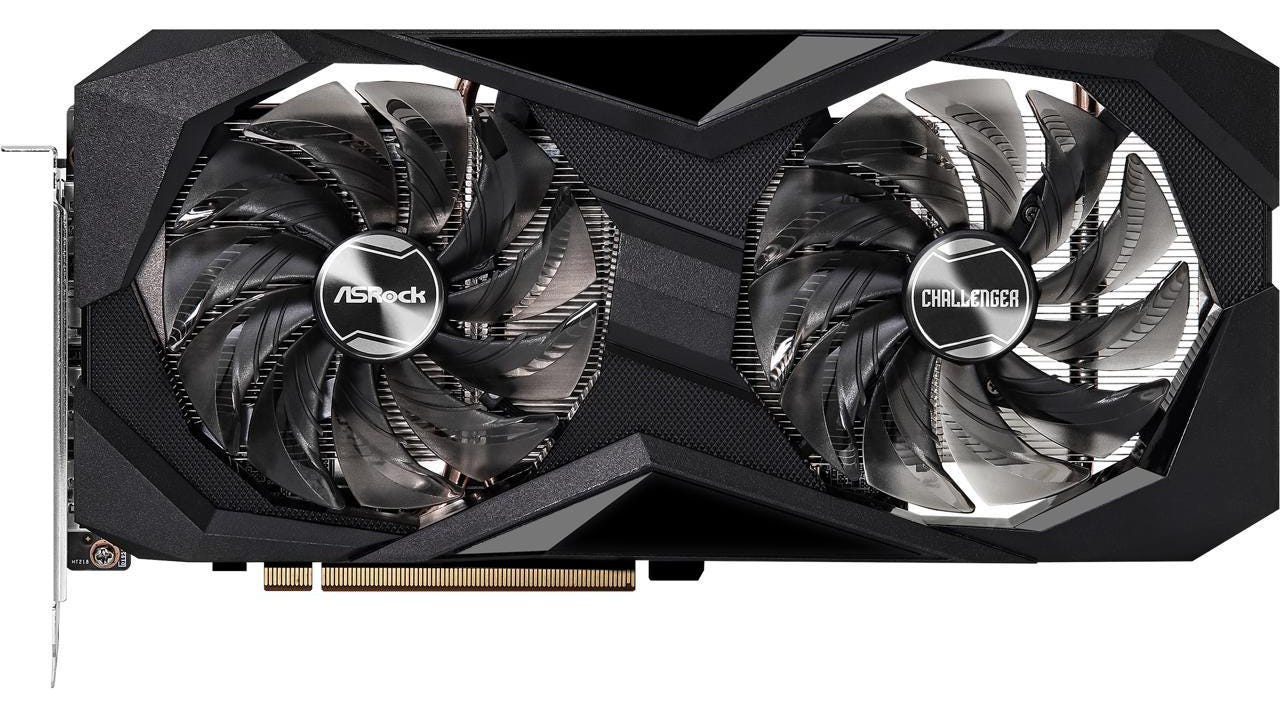 The RX 6650 XT has emerged as one of the best value graphics cards for 1080p gaming, and today you can pick one up for a new low price. Newegg has discounted the AsRock Challenger D model to just $229.99 when you use the code VGAEXCAA735 at the checkout, knocking $20 off the usual price.
---
Rock Paper Shotgun Latest Articles Feed Tuesday, June 6, 2023 2:30 PM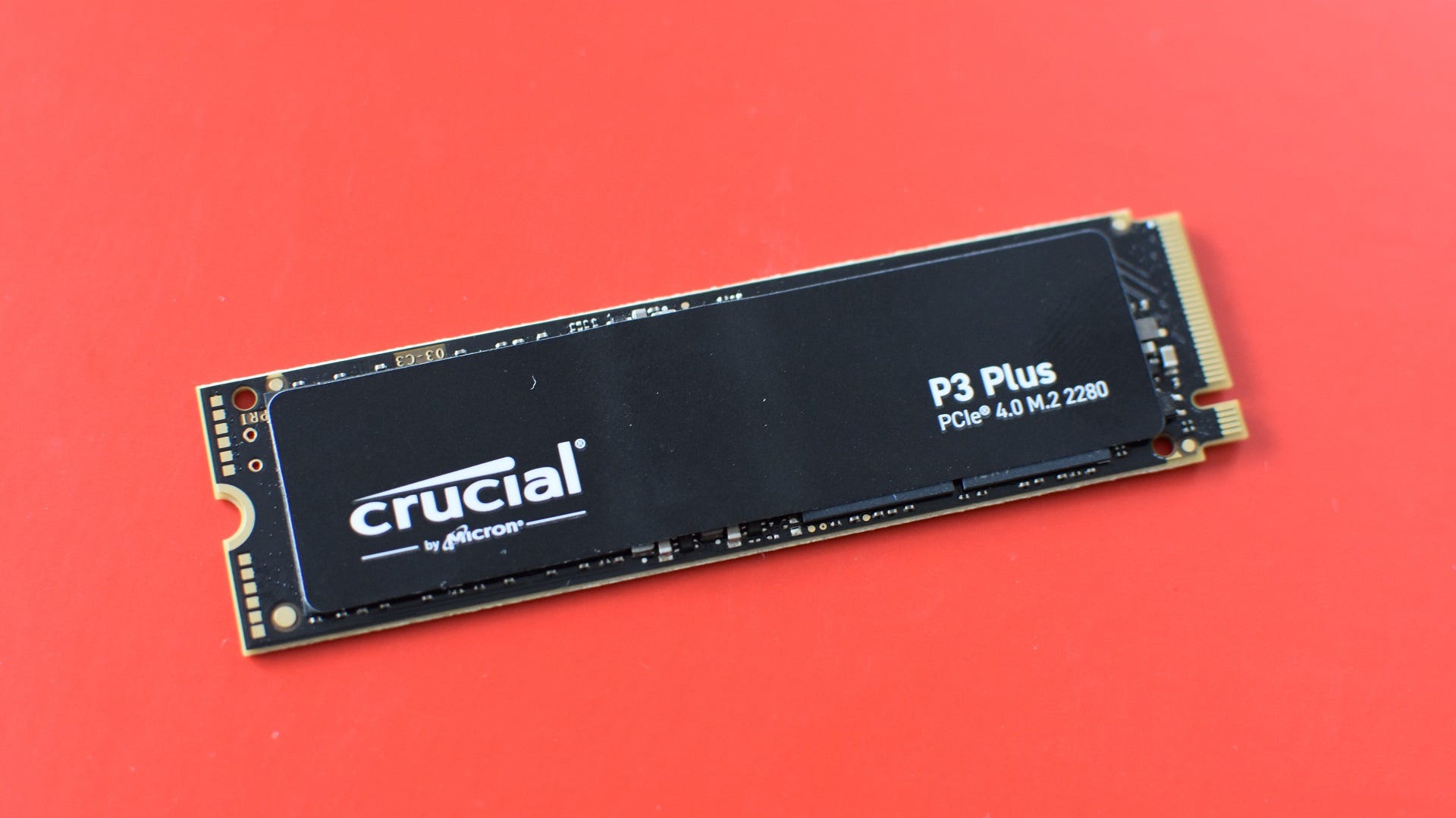 The Crucial P3 Plus is an SSD that we recommend as one of the best for gaming, and today it's even cheaper than usual - with a price drop on Amazon UK bringing it to £43.79, nearly 60% off RRP and a solid £17 reduction from its price back in April. This makes it an incredible time to upgrade your system with super-fast PCIe 4.0 storage.
---
Twinfinite Tuesday, June 6, 2023 5:12 PM
Bippity Boppity Boo!
---
Twinfinite Tuesday, June 6, 2023 3:51 PM
But... didn't Ubisoft just cancel a VR Splinter Cell game?
---
Twinfinite Tuesday, June 6, 2023 3:11 PM
Surviving is winning!
---
Siliconera Tuesday, June 6, 2023 6:00 PM
A new stream from Aniplex USA detailed the arrival of Lostbelt 6: Avalon le Fae for the Global version of Fate/Grand Order. This Lostbelt, which takes place in Britain, arrived on the Global servers on June 6, 2023. The update brings new servants, craft essences, and the first part of a new story chapter, with the second part due to launch on June 20, 2023.
The full title of Fate/Grand Order's Lostbelt 6 on the Global server is "Fae Round Table Domain, Avalon le Fae - The Moment a Planet is Born". Originally launching on the Japanese server back in 2021, Avalon le Fae will bring a new limited time servant in Morgan le Fae, and new non-limited servants Tam Lin Gawain and Tam Lin Tristan. All three will be available on a banner along with the new craft essences. The Global server previous held a countdown campaign for the new chapter.
The stream was hosted on the Youtube channel of Aniplex USA, who handle the localization and publishing for the Global version of Fate/Grand Order and the Lostbelt 6 update. The stream featured guests Minami Tanaka, who voices the servants Ortlinde and Nitocris, and Haruki Ishiya, who voices Beryl Gut of the Crypters. The two explained that they are long time Fate series fans, and both actually bought new phones specifically to play the Japanese release of Fate/Grand Order. Tanaka stated that her favourite servant is Ashiya Douman, while Ishiya chose the demi-servant Mash. The stream also featured a letter from Kinoko Nasu, who wrote the lostbelt a long with the original Fate/Stay Night visual novel. You can see the letter and new servants available in Lostbelt 6 below:
[gallery link="file" ids="966816,966832,966833,966836,966837,966834,966835"]
And you can find the full stream here:
[embed]https://www.youtube.com/watch?v=XgpBOKVkiMA[/embed]
The Global version of Fate/Grand Order, along with the Lostbelt 6: Avalon le Fae update, are immediately available on Android and iOS devices. Part 2 of the chapter is scheduled to arrive on June 20, 2023.
The post Fate/Grand Order Lostbelt 6 Global Release Detailed in Livestream appeared first on Siliconera.
---
Siliconera Tuesday, June 6, 2023 5:30 PM
For her birthday on June 6, 2023, Tsunomaki Watame of hololive released a new song. "Fins" is the title, and she worked on it with members of Japanese band Porno Graffiti. Birthday goods for Watame are on sale as well, and you can also watch her birthday livestream for free on Abema. It will only be up for five more days, but you have to be in Japan in order to watch it.
The music video for "Fins" premiered three hours ago as of the time of writing, and it has accumulated almost 60,000 views. Subtitles are available in both English and Japanese. Akihiito Okano (lead vocals for Porno Graffiti) is the composer and Haruichi Shindo (lead guitar for Porno Graffitis) is the lyricist. Tasuku, who collaborated with Porno Graffiti in the past, also worked on the composition, as well as the arrangement.
You can listen to "Fins" by Tsunomaki Watame here:
https://www.youtube.com/watch?v=Ks2UnT4Nzcs
As for Watame's birthday goods, you can purchase them for a limited time via the official hololive shop. They'll be available from June 6 to July 10, 2023. They'll ship out some time between October and November 2023. The full set of birthday goods will cost 2649 JPY ($19). Items include stickers, a profile card, and an acrylic stand of her birthday art.
Tsunomaki Watame is part of the fourth generation of hololive VTubers. As of the time of writing, her YouTube channel has over 1.4 million subscribers.
The post Porno Graffiti Worked on New Tsunomaki Watame Song 'Fins' appeared first on Siliconera.
---
Siliconera Tuesday, June 6, 2023 5:00 PM
Plushes of Link, Zelda, and Bokoblins as they appear in The Legend of Zelda: Breath of the Wild will return in September 2023. You'll also be able to get a plush version of the Hylian Shield. Sanei originally released these pushes in November 2018. [Thanks, Game Watch!]
The plushes all have a different price. The Zelda and Link plushes cost 3080 JPY ($22.05) and the Bokoblin costs 2860 JPY ($20.50). The Hylian Shield plush is the most expensive at 3850 JPY ($27.55). They'll all come out in early September 2023. Since you can order them from Amazon JP, it's likely that international shipping will be available.
[gallery columns="4" ids="966828,966829,966830,966831" link="file"]
Though Sanei has not provided a reason for why it will re-release the Breath of the Wild plushes, it likely has to do with the staggering success of Tears of the Kingdom, which is its sequel. It is not only the fastest-selling The Legend of Zelda game, but it is also the fastest-selling Nintendo game of all time. Re-releasing these plushes will give new players, or those who missed the original release, a second chance to purchase them.
The The Legend of Zelda: Breath of the Wild plush re-runs are available on Amazon. The Legend of Zelda: Tears of the Kingdom is readily available on the Nintendo Switch, while Breath of the Wild is on the Switch and Wii U.
The post Legend of Zelda Breath of the Wild Plushes Will Reappear appeared first on Siliconera.
---
Siliconera Tuesday, June 6, 2023 4:30 PM
Bandai announced a new Tamagotchi Uni model that will appear worldwide. Like the Tamagotchi Smart, which launched in Japan, it comes with an accessory that allows it to be worn like a watch. This model will also be able to connect directly to Wi-Fi without any additional steps, so you can update it. It will come out in July 2023, with Amazon noting a July 15, 2023. Pink and purple versions will be available. Each one will be $59.99.
The announcement went over some of the things people can expect. 20 adult characters will be present. You'll be able to marry them off and then raise their kids. However, it doesn't mention if there will be a "genetics" like system as in Tamagotchi On, where the child characters inherit traits from both parents for a totally original look. Minigames will be present, as usual, and there will be accessories for characters to wear. The language options will be English, French, German, Italian, Japanese, Portuguese, and Spanish.
As for connections, it seems like people could perhaps connect locally and over Wi-Fi. The product listing mentioned a local connection for playing, trading, and arranging marriages between characters. However, it also brought up a Tamaverse area to find a love interest for a Tamagotchi or get new looks.
Here's a closer look at what the Tamagotchi Uni model looks both inside and outside of its watch holder.
[gallery columns="2" size="full" ids="966847,966850,966848,966849" link="file"]
The Tamagotchi Uni will appear on July 15, 2023 and be sold via Amazon and Premium Bandai.
The post Tamagotchi Uni Can Be Worn Like a Watch, Connect to Wi-Fi appeared first on Siliconera.
---
Siliconera Tuesday, June 6, 2023 4:00 PM
Good Smile Company announced it will rerelease one of its Cardcaptor Sakura Nendoroids. The one of Sakura in her Tomoeda Junior High uniform, which is the outfit she wore in the Clear Card series, will be coming back. It will return in Japan in November 2023. She has a Q1 2024 North American launch window. She costs ¥5,500/$37.99.
As before, this version of Sakura comes with the same accessories. There are smiling, blushing, and shocked face plates. She can hold the bear that Syaoran gave her. You could also pose her carrying her Dream Wand or holding her school bag.
Here's a closer look at the figure:
[gallery columns="5" size="full" ids="966818,966819,966820,966821,966822" link="file"]
There are also two bonus item promotions. If you buy through Good Smile Company, you get a bookmark featuring art inspired by the Nendoroid. It is also part of a general campaign where people who pre-order certain figures get one of our possible extra hand parts with signs.
[gallery columns="2" size="full" ids="966823,966824" link="file"]
This is the second recent Sakura Nendoroid pre-order to open up. The company also opened orders for Tsubasa: Reservoir Chronicle ones. There will be one of Sakura and another of Syaoran.
The Cardcaptor Sakura Nendoroid of her in her Tomoeda Junior High Uniform will come to Japan in November 2023 and North America in Q1 2024. Pre-orders close on August 3, 2023.
The post Cardcaptor Sakura Tomoeda Junior High Uniform Nendoroid Returns appeared first on Siliconera.
---
Siliconera Tuesday, June 6, 2023 3:30 PM
Four more games have been added to the Nintendo Switch Online library for June 2023. The four new titles are Harvest Moon (SNES), Kirby Tilt 'n' Tumble (Game Boy), Blaster Master: Enemy Below (Game Boy) and Mystery Tower (NES).
https://twitter.com/NintendoAmerica/status/1665886852694302723
Harvest Moon is the classic SNES farming sim that kicked off the Harvest Moon/Story of Seasons series. It had previously been released for the Japanese Nintendo Switch Online service in 2022.
Kirby Tilt 'n Tumble is a unique Game Boy title that originally released on a cartridge with an accelerometer. This created a game where players had to tilt their Game Boy to steer Kirby and flick it upwards to cause him to jump. This is the first time the game has seen a re-release since its original release in 2000. It's the latest of many Kirby games to join the service since Kirby's Dream Land 2 in March.
Blaster Master: Enemy Below is a Game Boy spin-off of the classic Blaster Master series. It was previously available for the Nintendo 3DS Virtual Console.
Mystery Tower is a puzzle platformer from Namco. It originally released for the Famicom in 1986, under the name Tower of Babel. This Nintendo Switch Online release marks the first time the game has released outside Japan.
Harvest Moon, Kirby Tilt 'n' Tumble, Blaster Master: Enemy Below and Mystery Tower are available as of June 6, 2023, through Nintendo Switch Online.
The post June Nintendo Switch Online Games Include Harvest Moon and Kirby appeared first on Siliconera.
---
Siliconera Tuesday, June 6, 2023 3:00 PM
There are few games that left such a long-lasting impact on the games industry as System Shock. Even if you never played or heard about it, chances are you know about Deus Ex, Thief, Bioshock, Prey, and Deathloop, to name a few titles that were influenced by the 1994 classic. In the course of the 19 years since its release, System Shock continued to awe people with the structure and level of interactivity the world offers its players. Because of this, it's fascinating to see how well the remake of a nearly 20-year-old game translates to a modern engine and sensibilities.
System Shock sees the player stepping into the cybernetic augments of a nameless Hacker. After crossing the TriOptimum Corporation in an attempt to steal some military-grade implants, the Hacker is apprehended and taken to Citadel Station. There, TriOp Vice President Edward Diego makes the Hacker an offer they can't refuse: remove the ethic protocols of SHODAN, the AI managing Citadel Station, or never be seen again. Understandably, the Hacker accepts, and in his infinite benevolence Diego even gifts the Hacker with the military-grade implants they were trying to steal. (How kind.) Six months later, the Hacker awakens from their healing cryosleep only to discover that SHODAN took over Citadel Station and, believing herself a Goddess, either killed almost every remaining human or turned them into cyborgs .
[caption id="attachment_965439" align="alignnone" width="1200"]
Screenshot by Siliconera[/caption]
There's no way to talk about System Shock without talking about SHODAN. The rogue AI and her Citadel Station steel corridors are the true protagonists of the game. SHODAN's original voice actor Terri Brosius reprises the role for the remake, and she does an amazing job. Brosius' years of experience voicing SHODAN clearly show in this rendition, and the character serves as another reminder of the extent of System Shock's influence. The rest of the voices have been recast, and they fit nicely with the game (even if I miss 1994 Edward Diego sounding like a wimpy little baby).
The System Shock remake is a nearly 1:1 mechanical adaptation of its source material, both to its benefit and its detriment. Citadel Station was, and remains, an interesting playground. The old and new station are nothing alike visually, yet the layout remains almost identical. While the scope and maze-like design of System Shock's levels might feel limited when compared to its contemporaries, like the aforementioned Prey (2017), the maps are cleverly designed. Each level of Citadel Station has a clear purpose, both in the game and in the narrative. However, by recreating the layouts of each level so faithfully, there is a missed opportunity to make them more approachable. I would often find myself going through the audio logs I collected to figure out where to go next. Even knowing my objective, I would struggle with finding the exact area of the map I was supposed to go. I would have liked for some levels to have a bit more visual clarity.
[caption id="attachment_965440" align="alignnone" width="1200"]
Screenshot by Siliconera[/caption]
Combat is strategic and fun, but it can feel clunky compared to other modern shooters. Every enemy encounter is tense and will have you carefully managing resources and planning ahead. The quicksave key saved me many headaches when it came to some of the scariest encounters, like Cortex Reavers, Gorilla Tigers, or a certain teleporting Cyborg. The game offers a variety of melee weapons, guns, and heavy weaponry, classified between normal and energy weapons. Because of the new inventory system being similar to that of System Shock 2, carrying only a few of them, upgrading them at certain map locations, and knowing when to switch for newer, better weapons will be key to someone's success.
In my playthrough, I favored a combination of the Laser Rapier and the Berserk Combat Booster to make quick work of boss fights and some particularly tricky rooms. There are also few things cooler than arming yourself with a laser sword and turning a giant cyborg into mincemeat. Meanwhile, the Ion Pulse Rifle allowed me to strategically take down enemies as I explored each level, helping me save ammo and only using energy, which I was able to restore for free at certain locations. By the endgame I was using about five different weapons, and I had amassed a rather fearsome collection of ammo that helped me take down the multiple waves of dangerous enemies the game throws at you.
[caption id="attachment_965441" align="alignnone" width="1200"]
Image via Siliconera[/caption]
The game includes several separate difficulty settings that can be customized from level 1 to 3. Combat and puzzles can be made more or less challenging, and even the story elements can be removed completely. System Shock is a challenging game, but it is not difficult, thanks in part to the resurrection system and managing each floor's security level. Every level in Station Citadel has its own cyborg conversion chamber that can be turned off, restoring it to a medbay that will resurrect players once health depletes. SHODAN will be able to nullify the effects of medbays often, so you will have to remain careful. Meanwhile, each floor's security level influences enemy respawn rate, with each camera destroyed helping reduce it. Once security level reaches bellow a certain percentage, some rooms will open up. Most of these grant loot, but a few of them are required for progress.
Most of my difficulty with the game came from the control scheme. I played the game both with keyboard and mouse and a controller, and unfortunately found both very lackluster with the build I played. Using a keyboard and mouse made aiming easier, but the key bindings were very finicky, with each different function requiring a new different key. For example, I bound F as my all-purpose "interact" key, however this key only worked for that. To pick up items I would need to manually move them to my inventory, or bind a new key to "grab all." The same happened for other key bindings. Controller didn't have that problem. The X button would open context menus and would also serve as a "grab all." However, with controller I was unable to scroll down emails, and while I mapped two buttons to lean around corners, leaning only worked on keyboard.
[caption id="attachment_965442" align="alignnone" width="1200"]
Screenshot by Siliconera[/caption]
Unfortunately, my issues with the System Shock remake don't end there. The font in the game is minuscule. While the game includes accessibility settings, there is no way to increase the font size, which can be very hard on the eyes. Thankfully there are only a few text-only lore files in the game, with most of them being voiced emails or logs. Of a different nature is my problem with the settings menu itself. Every time I booted up my game, all my settings would be reset to default, and I would have to manually change them all. And I mean all of them. I don't know if this problem will be representative of the final release of the game, but it unfortunately remained a problem for me until the end. Another one that paired badly with the previous one was the map. Sometimes the map would glitch out and I would be unable to see my location. To solve it I had to restart the game entirely. This happened enough that I found myself restarting at least once or twice every play session. In a game that lasted around 25 hours, this was very jarring, and it stained an otherwise great experience.
The visuals are very solid, with Citadel Station rendered beautifully in 3D. If you look carefully, the textures of the game are rendered in an almost pixel-art style that I personally enjoyed a lot. While old fans might be divided about the new art direction, each level of the station has its own clear style and color scheme, making each area look distinct. The soundtrack of the remake is serviceable, but ultimately forgettable. It doesn't have the same charm as the headbanging rock tunes from the original System Shock. I must give a special mention to the moody tracks that play in level 6 and 8, which reminded me a bit of tunes from Prey (2017).
[caption id="attachment_965443" align="alignnone" width="1200"]
Screenshot by Siliconera[/caption]
Ultimately, the System Shock remake doesn't reinvent the wheel, but it doesn't need to. The original game already revolutionized the shooter and immersive sim genre back in 1994. Nightdive Studios' take gives one of the most influential games ever made a fresh coat of paint, tweaking the formula and pacing subtly while adding some quality of live improvements. For those that were too intimidated by the original, this is a fantastic way of playing it. While the few, but substantial, differences might be divisive among returning fans, the System Shock remake does a great job of informing new players of why the game was so impressive in 1994 and proves that it remains impressive in 2023.
System Shock is available on PC via Steam, the Epic Games Store, and GOG. It will release for the PlayStation 5, PlayStation 4, Xbox Series X|S, and Xbox One at a later date.
The post Review: System Shock Remake Stands the Test of Time appeared first on Siliconera.
---
Siliconera Tuesday, June 6, 2023 2:30 PM
Capcom included the Resident Evil 4 remake in its updated list of Platinum Titles. This is because the game sold more than a million copies and is considered to be a major hit. According to Capcom, the Resident Evil 4 remake is now the company's 24th best-selling game with 3.7 million units sold. However, while this is the figure quoted on the Platinum Titles list, Capcom previously announced that sales have surpassed 4 million. Currently, it sits behind the remaster of Resident Evil 0 and ahead of the original Resident Evil 3.
It's not surprising that Resident Evil 4's remake is among the Platinum Titles, as the top 10 contains six other games from the series. These include the remakes of Resident Evil 2 and 3, alongside Resident Evil 5, 6, 7 and Village. However, the top seller overall is Monster Hunter: World with 18.8 million units sold. Monster Hunter: Rise is in second place with 12.7 million units.
The Resident Evil 4 remake was recently considered to be a major factor in Capcom's recent successes. Capcom mentioned it by name in their most recent financial reports alongside Monster Hunter Rise: Sunbreak as a contributor to their record profits.
Resident Evil 4 is available now for the PS4, PS5, PC and Xbox Series X/S.
The post Resident Evil 4 Remake Is Now a Capcom Platinum Title appeared first on Siliconera.
---
Siliconera Tuesday, June 6, 2023 2:00 PM
An English language version of the YOASOBI song "Idol" reached 9th place on the Billboard Global 200 music chart. The song, originally performed in Japanese, appears as the opening theme song for the anime Oshi no Ko. "Idol" is the first song originally in Japanese to reach the top of the Global (excluding US) Billboard chart.
You can see the official YOASOBI Twitter account's celebratory tweet below. In it, the group also plugged their first U.S. performance at the Head in the Clouds 2023 festival in Los Angeles.
[embed]https://twitter.com/YOASOBI_staff/status/1665824452175884288?s=20[/embed]
You can also see Billboard's full chart of 200 songs here.
A breakout hit, "Idol" broke 23 million views on Youtube within a week of being uploaded. YOASOBI then released an English language version of the Oshi no Ko song. After it did, the original Japanese version broke the Oricon weekly streaming record. The music video was made by Doga Kobo, the studio that also developed the Oshi no Ko anime adaptation, and features series characters Ai, Aqua and Ruby Hoshino. The English version uses the same video with lyrics translated by Konnie Aoki and vocals by Ayase, who also sang the original Japanese version of the song.
Oshi no Ko is available to watch on HIDIVE or Netflix. You can listen to "Idol" in English or Japanese via the YOASOBI's Youtube channel.
The post YOASOBI's Oshi no Ko Song 'Idol' Places 9th in Billboard Chart appeared first on Siliconera.
---
PC Invasion - FeedDDD Tuesday, June 6, 2023 9:51 PM
Early on in The Legend of Zelda: Tears of the Kingdom, you can square off against Flux Construct I, a cluster of shapeshifting cubes serving as one of the game's many overworld minibosses. Judging by this enemy's name, you might assume that you will find other, more powerful variants as you explore, and you'd be 100% right. Commonly seen in the sky and occasionally down in the Depths, Flux Construct II and Flux Construct III behave fairly differently from their weaker counterpart. If you need some help on how to deal with both of these Flux Construct variants in Tears of the Kingdom, then feel free to read on. Tips for fighting Flux Construct II This guide will first go over how to deal with Flux Construct II, although note that all of the tips here can apply to Flux Construct III as well. The three forms that Flux Construct II can shapeshift into remain the same as Flux Construct I, but they boast key differences that you will need to keep in mind when fighting them...
---
PC Invasion - FeedDDD Tuesday, June 6, 2023 9:02 PM
In The Legend of Zelda: Tears of the Kingdom, you'll probably spend at least as much time climbing and gliding as you did if you played Breath of the Wild. All of that activity burns through stamina in no time flat. Fortunately, there are recipes that let you craft meals to counteract the effect. Here is our guide sharing the best stamina recipe in The Legend of Zelda: Tears of the Kingdom. Tears of the Kingdom – best stamina recipe You will find several different ingredients that restore stamina as you explore Hyrule. You can also cook a variety of elixirs that produce that effect. If you haven't already, check our guide sharing how to make stamina elixirs. Although elixirs help in a pinch, I find that I prefer making food items to get Link where he needs to go. There are some great contenders, but one clear winner. The best stamina recipe combines five Endura Carrots. Screenshot by PC Invasion If you're not already familiar with...
---
PC Invasion - FeedDDD Tuesday, June 6, 2023 8:16 PM
In The Legend of Zelda: Tears of the Kingdom, you'll find numerous activities to keep you busy. They don't all contribute directly to your main quest, but many of them grant access to helpful resources to aid you in your quest. Here is our guide explaining how to find and clear Courage Island in The Legend of Zelda: Tears of the Kingdom. Tears of the Kingdom – how to find and clear Courage Island The Lindor's Brow Skyview Tower is located west from Hyrule Castle, along the north side of Hyrule Ridge. When you launch from it, you have access to a number of intriguing destinations. One of them is Courage Island. To reach Courage Island, launch from the Lindor's Brow Skyview Tower and paraglide southwest. Basically, you can just turn left from the height of your launch to spot the sky island. It looks like a series of broken stone donuts in a column. Screenshot by PC Invasion Glide to the island and land near its highest platfo...
---
PC Invasion - FeedDDD Tuesday, June 6, 2023 7:26 PM
In The Legend of Zelda: Tears of the Kingdom, you stand to find more equipment than you know what to do with. Even so, you'll probably want to seek out the Hero armor set. This guide tells you where to find the Trousers of the Hero in The Legend of Zelda: Tears of the Kingdom. Tears of the Kingdom – where to find Trousers of the Hero A lot of the coolest armor in the game lies well hidden within the intimidating darkness of the Depths. There's no getting around it. To find the Trousers of the Hero, venture deep into the Depths and explore Corvash Canyon Mine south of Worihas Lightroot. Screenshot by PC Invasion Start your search by entering Hyrule Ridge Chasm. You can find it west of the Lindor's Brow Skyview Tower, right near Runakit Shrine. See the map screenshot above. Descend into the chasm to enter the Depths from a convenient access point. As you descend, Tikanur Lightroot is plainly visible. Land on its pad and activate the...
---
PC Invasion - FeedDDD Tuesday, June 6, 2023 6:10 PM
The Legend of Zelda: Tears of the Kingdom presents a very familiar take on Hyrule. Then it throws in some big differences, including an expansive area known as the Depths. Fully exploring this new region requires you to find awesome new gear and meet mysterious new allies. This guide tells you where to find the Wellspring of Power bargainer statue in The Legend of Zelda: Tears of the Kingdom. Tears of the Kingdom – where to find Wellspring of Power bargainer statue In the Depths, you need to meet with the various bargainer statues in order to find gear that makes traversing that domain more manageable. To get the Depths armor set, you must meet with five such statues throughout the region. Unfortunately, they're not especially easy to find in all that darkness. To find the Wellspring of Power bargainer statue, head to the northeastern region of the Depths. The nearest chasm is East Akkala Plains Chasm and the nearest fast travel point is Akinatanis Lightroot...
---
Gamer Empire Tuesday, June 6, 2023 3:49 PM
In Project Zomboid, fire plays a vital role that can mean the difference between life and death. Keeping the fire from spreading can be more of a concern than an advantage. Therefore, it's necessary to learn how to put out the fire. Recommended Read: How to Level Up Tailoring in Project Zomboid In this guide, […]
---
Tabletop Gaming News – TGN Tuesday, June 6, 2023 5:00 PM
Mantic Game has released a new update for their wildly popular Kings of War series, titled Northern Alliance. Fans and players alike can now pre-order these new releases which include a host of diverse units, from the hallowed Ravens to the rugged Ice Kin Hunters. The Northern Alliance is primarily composed of clans from the …
---
Tabletop Gaming News – TGN Tuesday, June 6, 2023 2:50 PM
Already to Tuesday? Man… another week and I'm a day behind to begin with. I don't know what's up with my brain lately. Maybe I've been playing Where Is My Mind too much? (that honestly can't happen, but still) Well, lemme put on some gaming podcasts for a bit instead and see what happens. This …
---
Tabletop Gaming News – TGN Tuesday, June 6, 2023 2:14 PM
In a world where calamity has fractured reality and warriors clad in artifact armor fight to restore order, a new Kickstarter project called Aether Nexus is making waves. Powered by the Mecha Hack ruleset, this tabletop role-playing game (TTRPG) by Absolute Tabletop has already doubled it's goal on Kickstarter. The Kickstarter campaign still has 24 …