---
Kotaku Saturday, February 12, 2022 5:35 PM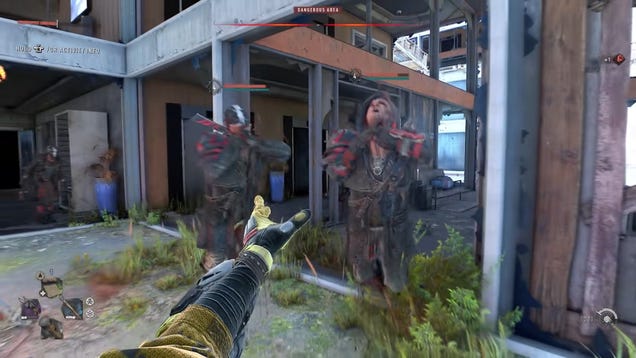 Dying Light 2 has a large and cool Doom Easter egg in it. It's very nice, complete with a special new shotgun and a visual filter that makes the game look more retro. However, the folks at Techland decided that wasn't enough and stuck a separate and also cool Star Wars Easter egg in this already elaborate secret…
---
Twinfinite Saturday, February 12, 2022 8:42 PM
---
Twinfinite Saturday, February 12, 2022 5:22 PM
---
Twinfinite Saturday, February 12, 2022 4:12 PM
---
Siliconera Saturday, February 12, 2022 4:30 PM
The "A Ripple in Time" short that stars Ash, Pikachu, and Celebi is now available on The Pokemon Company's Japanese YouTube account. This is part of a series of collaborations between the Pokemon franchise and contemporary artist Daniel Arshem. Kunihiko Yuyama, who worked as the executive director for the Pokemon anime series and several of its movies, directed the short. [Thanks, Famitsu!]
"A Ripple in Time" is about six minutes long and is available with English subtitles. It starts with Ash and Pikachu fighting a Cubone. During the battle, Pikachu's Thunderbolt accidentally hits a spectating Celebi. Celebi then uses its powers to transport Ash and Pikachu into the far future of the Pokemon world. Together, they explore a world where human civilization has come to an end, featuring decrepit Pokemon statues and overgrown flora.
You can watch "A Ripple in Time" via The Pokemon Company's Japanese YouTube, or here:
https://www.youtube.com/watch?v=n1YE9OlstpM
Aside from "A Ripple in Time", the Pokemon x Daniel Arsham collaboration will feature fictional archeological findings. The real-life statues (which are made of materials such as quartz crystal and bronze) are very visually similar to the ones that Ash and Pikachu stumble upon in the short.
The Pokemon "A Ripple in Time" exhibitions started in February 2022, with a total of five locations in Tokyo, Japan.
The post Full A Ripple in Time Pokemon Short Starring Pikachu and Celebi Debuts appeared first on Siliconera.
---
Latest Games on Play iDev Games Saturday, February 12, 2022 9:14 PM
Use your transformative ability to save the world....