---
Kotaku Monday, March 27, 2023 5:27 PM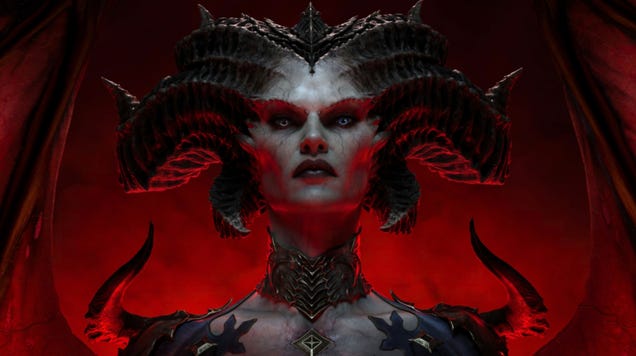 Diablo IV's open beta has finally come to an end, meaning we won't get another opportunity to play the loot-grinding RPG until it drops on June 6. Now that most of everyone at Kotaku had the chance to check out Hell (or at least the emissaries from it you encounter in the early game), we decided to round up some folks…
---
Kotaku Monday, March 27, 2023 4:50 PM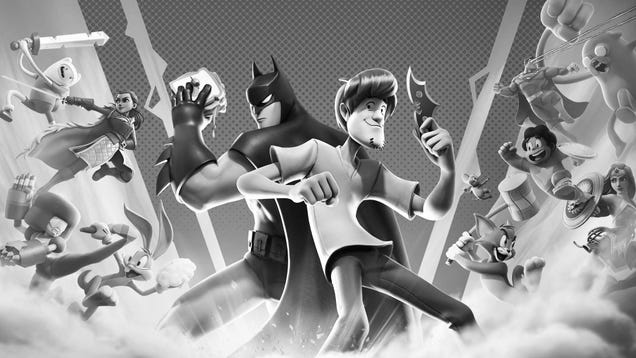 Today, Warner Bros. Games and Player First announced that the MultiVersus open beta will be shutting down in 90 days. The publisher and devs promise the game will return in "early 2024." In the meantime, players will be unable to play online, and no new updates will be released. And in bad news for players who…
---
Kotaku Monday, March 27, 2023 4:47 PM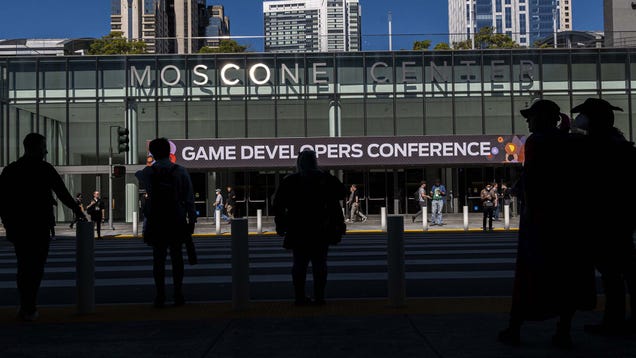 Several game developers who attended this year's Game Developers Conference have reported that they experienced harassment on the show floor, while others claim they had their drinks spiked at a networking event that took place off-site.

---
Kotaku Monday, March 27, 2023 4:05 PM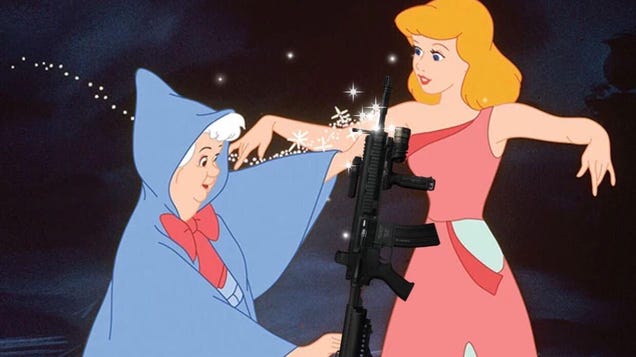 The most beautiful thing about the 2021 follow-up to dress-up role-playing game Love Nikki, Shining Nikki, is its arcane strangeness. The clothes are pretty, too—glittery dresses with skirts shaped like a tulip petals' cup, tiaras with knots of pearls like dollops of cake frosting, one implausibly pastel Sanrio collab…
---
Kotaku Monday, March 27, 2023 3:52 PM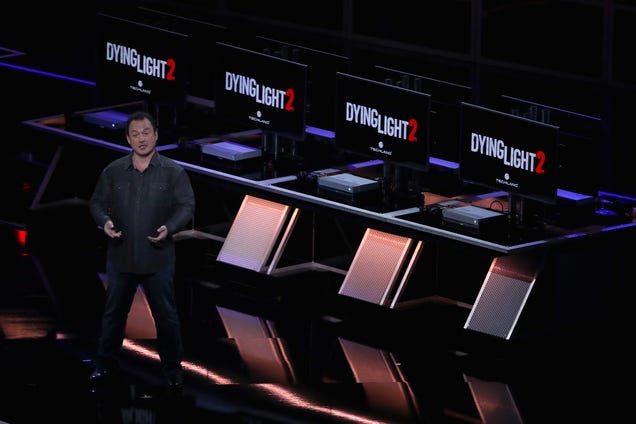 Two of the women who accused game writer Chris Avellone of sexual misconduct in 2020 now say they were misinterpreted and have retracted their statements to the press after settling a libel lawsuit brought by the Obsidian co-founder. "We believe that he deserves a full return to the industry and support him in those…
---
Kotaku Monday, March 27, 2023 3:35 PM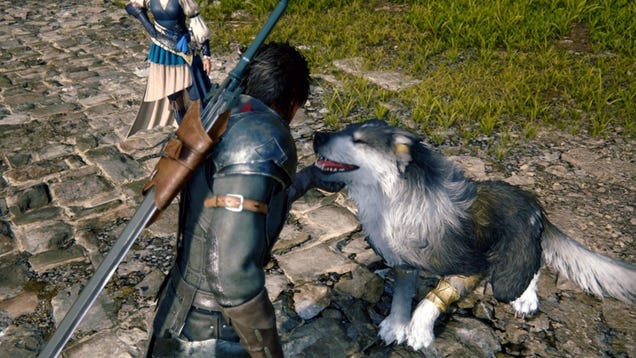 We've still got a few months before the action-heavy Final Fantasy XVI drops on June 22 for PlayStation 5. And in preparation for the RPG's imminent release, Square Enix continues to show off more of the game's various elements, from gameplay and cutscenes to characters and Eikon battles. While we've known that you…
---
Kotaku Monday, March 27, 2023 3:15 PM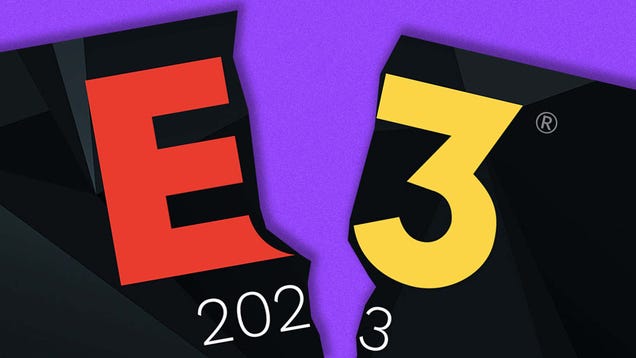 Ubisoft has confirmed that the company won't be attending E3 2023 in Los Angeles this summer. This is a reversal for the publisher, as it confirmed last month that it would be attending the annual trade show. It now joins other large video game companies, like Microsoft, in skipping the upcoming E3 event.
---
Kotaku Monday, March 27, 2023 3:05 PM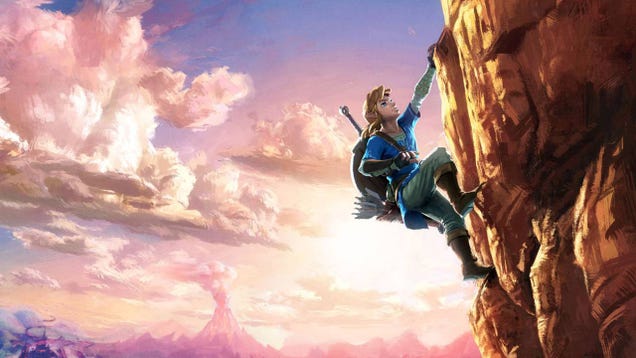 I know that we've all been calling it "BOTW 2" for years, but Zelda fans really do want Tears of the Kingdom. I promise. Yet despite that game's imminent release date Nintendo has proudly tweeted a new video promoting Breath of the Wild. Please, Nintendo. That game came out six years ago. Fans have started wondering:…
---
Kotaku Monday, March 27, 2023 3:00 PM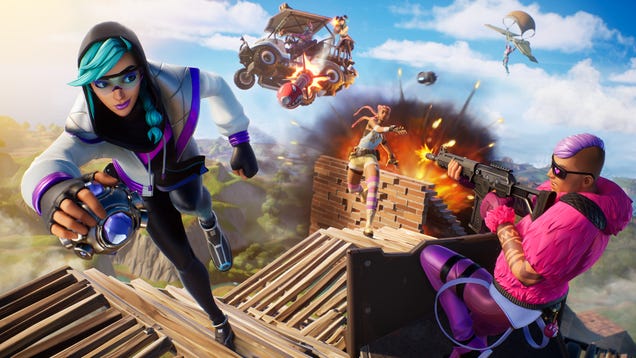 Last week, Epic Games revealed its exciting new Unreal Editor for Fortnite, which gives players incredible freedom to design their own unique experiences within the battle royale. Already, they've made everything from chapter one map to recreations of Mario Kart maps and original game ideas. While the tool opens up a…
---
Kotaku Monday, March 27, 2023 2:30 PM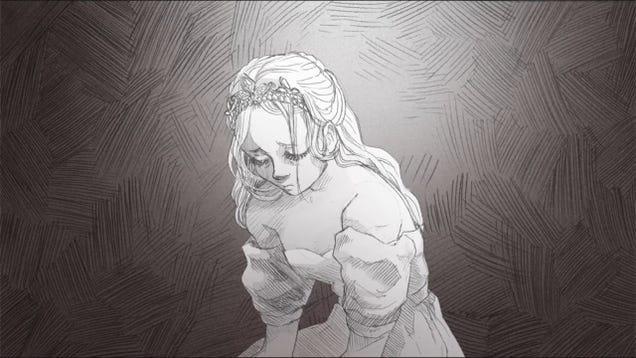 At PAX East 2023, there was one game I couldn't walk the show floor without hearing about, and after playing one route of Black Tabby Games' Slay The Princess, I haven't been able to stop thinking about it, either. The demo that other attendees and I played is available on Steam, and it illustrates how effectively the…
---
Kotaku Monday, March 27, 2023 2:25 PM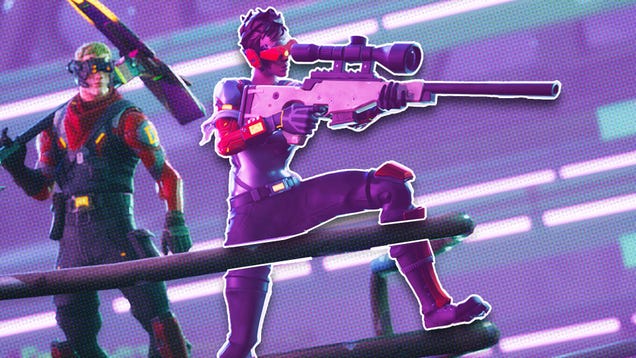 I'm hiding in a small shack on a lonely hill surrounded by a deadly storm of energy that will destroy me in seconds if I touch it. There's no escaping the situation. Around me, I can hear other players shooting and breaking walls. I know it's now or never if I want to win this match of Fortnite. I sprint and slam…
---
Kotaku Monday, March 27, 2023 2:20 PM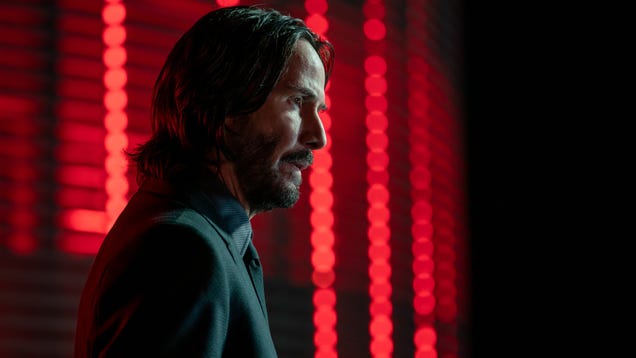 The video game-inspired fight scene in the recently released neo-noir film, John Wick: Chapter 4, may have changed the game for action movies moving forward.
---
Kotaku Monday, March 27, 2023 2:10 PM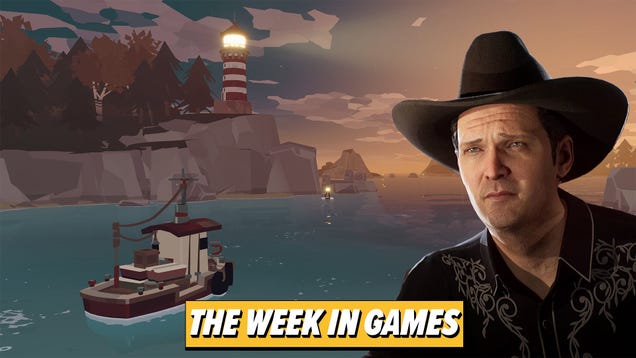 ---
Kotaku Monday, March 27, 2023 2:00 PM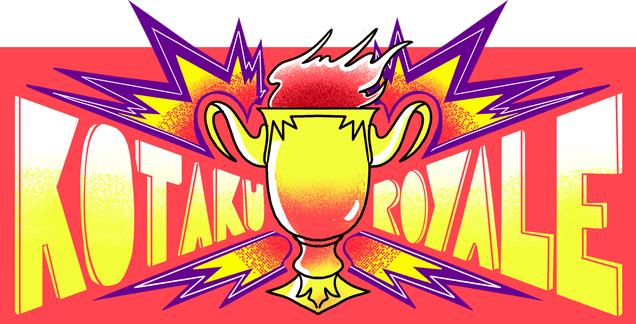 It's Aries season, Women's History Month, the start of spring, and Kotaku Royale week. What's that last one, you ask? Well, we're spending all week bringing you exclusive interviews with the teams behind your favorite battle royales, pointed opinions about the state of Warzone and the genre at large, hot takes on…
---
Kotaku Monday, March 27, 2023 1:15 PM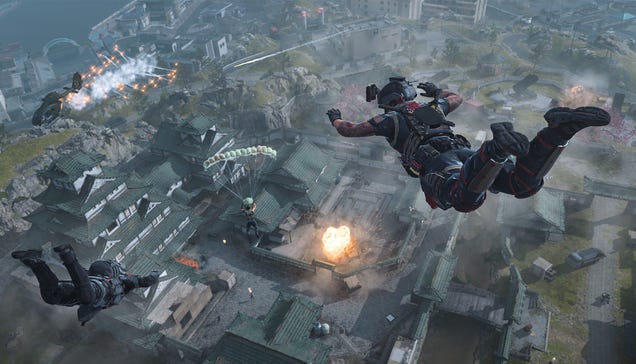 Since its release in November 2022, Call of Duty: Warzone 2.0 has undergone immense scrutiny from the community due to its rocky launch. Warzone 2.0 dropped with numerous missing features that undid a lot of the goodwill garnered during the first game's lifecycle, and while it still has a long way to go, it's headed…
---
Kotaku Monday, March 27, 2023 1:10 PM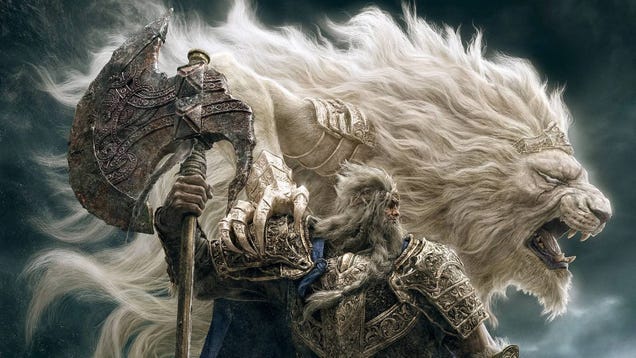 Love makes you do crazy things. When you feel connected to another person, you feel compelled to go to the ends of the Earth for them. Maybe you'll take a bullet for your significant other. Maybe you'll do their taxes and handle their dirty laundry (figuratively and literally). Or maybe, as in the case of two…
---
Kotaku Monday, March 27, 2023 12:10 PM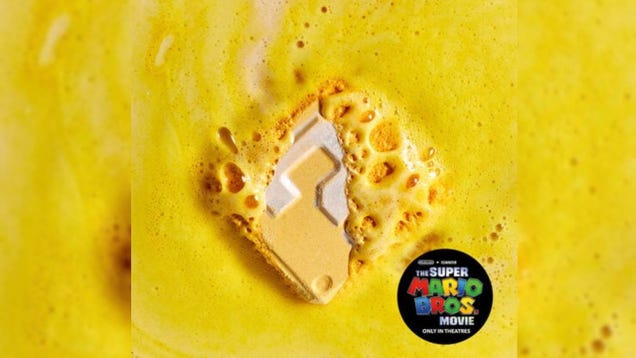 Last week, the cosmetics retailer Lush unveiled their collab lineup of Super Mario Bros. bath items. Finally, gamers will have a reason to take a bath. A bath bomb is a compact ball of essential oils and other ingredients that are used for skincare. Lush's founder invented them nearly thirty years ago and the company…
---
Kotaku Monday, March 27, 2023 11:52 AM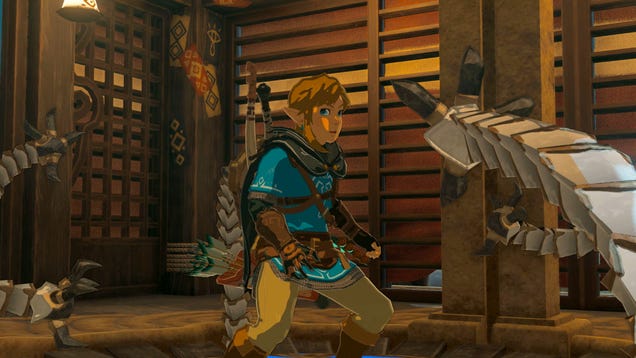 The Legend of Zelda: Tears of the Kingdom is just two months away, and there's still a ton we don't know about the widely anticipated sequel to Breath of the Wild. Like, for instance, how different will it actually be from the hit 2017 open-world game? Thankfully, Nintendo just announced a new gameplay deep dive that…
---
Kotaku Monday, March 27, 2023 11:43 AM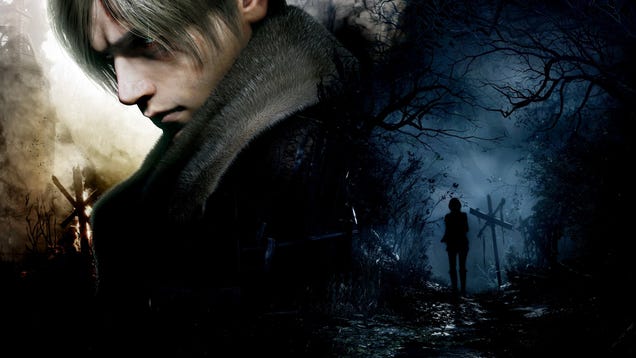 Leon S. Kennedy may have brushed up on his Spanish, but that won't help him when it comes to ducking and weaving through disgruntled villagers, chickens, and cows. Luckily enough, should you have John Wick-esque aim, you can avoid Resident Evil 4's opening village fight.
---
Kotaku Monday, March 27, 2023 11:07 AM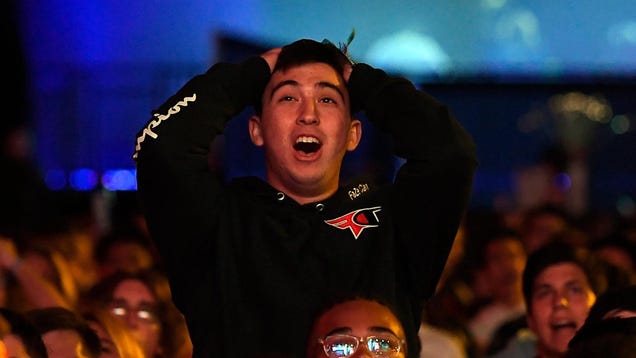 Less than a year into gaming content creator mega-brand FaZe Clan's disastrous Wall Street experiment, the Nasdaq has said please, no more. The New York-based stock exchange sent a "Notice of Delisting" last week to the esports company threatening to drop it from trading if it doesn't get its stock price above $1 in…
---
Kotaku Monday, March 27, 2023 11:00 AM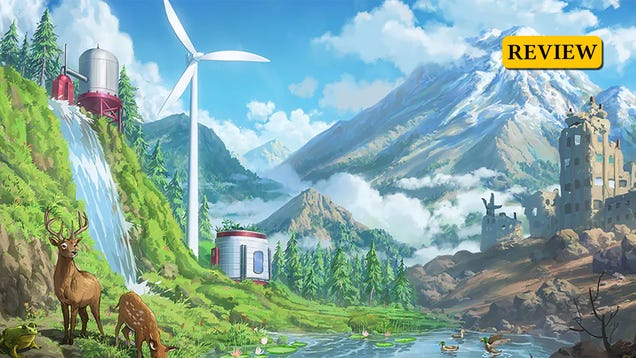 Terra Nil is a city-builder that's not really a city-builder. It plays like one, so it's easy to use that label as shorthand (developers Free Lives call it a "reverse city-builder"), but Terra Nil doesn't ask you to lay any roads or worry about residential taxes. It's more of a "resource management puzzle game"…
---
Kotaku Monday, March 27, 2023 10:50 AM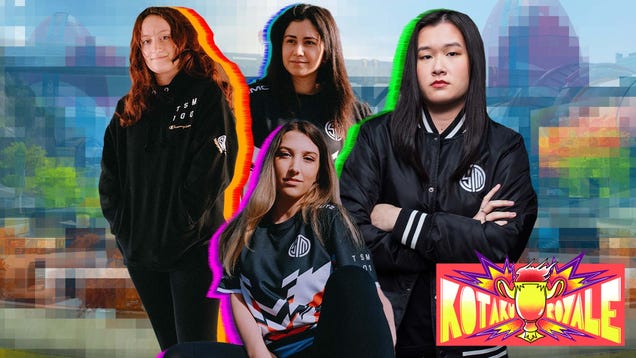 Janey, Sabz, Avuhlie, and GuhRL are probably younger than you, but they're definitely better at Apex Legends than you. The four young women, who range in age from 17 to 27, are esports organization TSM's first all-women pro Apex squad—quite a feat when you consider the game's notoriously high skill ceiling. Announced…
---
PCGamesN Monday, March 27, 2023 3:03 PM
The Genshin Impact version 3.6 update will bring a new, floating companion gadget that looks like it could be Endora's distant relative. And for those who don't know, Endora is essentially a mini version of the Oceanid world boss in Genshin Impact, and it was handed out as part of the Wishful Drops event way back in version 1.4. According to recent leaks, another similar gadget friend is coming in the anime game's next update.
MORE FROM PCGAMESN:
Genshin Impact codes
,
Genshin Impact character tier list
,
Genshin Impact leveling guide
---
PCGamesN Monday, March 27, 2023 12:47 PM
Want to know the Diablo 4 release date and all the latest news? The upcoming entry in the demon-slaying action RPG series has many teasers and trailers. They showcase the various classes we can use to take on the hordes of monsters that block the way between the horned lord of the underworld and, well, us.
The roster of playable Diablo 4 classes includes transforming druids, spell-flinging wizards, and somersaulting rogues. Each class has unique combat skills to weave through every shambling zombie, skittering demon, and colossal terror that awaits you in these dank, hallowed halls. So far, so familiar, but that's hardly going to upset the series' devoted fans. One thing is for certain; when the RPG does release, it's bound to be making a push for our best PC games list.
MORE FROM PCGAMESN:
Diablo 4 release date
,
Diablo 4 system requirements
,
Diablo 4 classes
---
PCGamesN Monday, March 27, 2023 12:45 PM
Looking for the Diablo 4 beta release date? Well, you're out of luck, as the early access period for the Diablo 4 beta is over. These beta weekends were to give players a chance to see both the early and end-game content of Diablo 4.
The full Diablo 4 release date has been confirmed for June 2023, but before it lands in our demon-slaying laps, Blizzard has announced the plans for the beta with players who pre-order the game to get early access to the beta. Here's everything you need to know about what was in the Diablo 4 beta.
MORE FROM PCGAMESN:
Diablo 4 release date
,
Diablo 4 system requirements
,
Diablo 4 classes
---
PCGamesN Monday, March 27, 2023 12:42 PM
Nvidia would seemingly rather you use its GPU tech for AI rather than cryptocurrency mining, as one of the company's bosses claims it's not "useful for society" during a recent interview. Of course, rather than delving into how the best graphics card options of tomorrow could benefit PC gaming, the company instead expresses its desire to power AI tools like ChatGPT.
MORE FROM PCGAMESN:
Nvidia RTX 4080 review
,
Nvidia RTX 4070 rumours
,
Best graphics card in 2022
---
PCGamesN Monday, March 27, 2023 12:33 PM
Want to solve the Hogwarts Legacy Merlin Trials? If you're fretting about inventory space, you definitely haven't solved enough Merlin Trials. These mini-challenges appear after you save Nora Treadwell in Lower Hogsfield from some nefarious Ashwinders who are giving her a hard time. After all, they are looking for you, so it only makes sense to help.
It turns out that Nora is a historian and archaeologist specialising in Merlin's work. She was exploring the highlands to find what she calls 'The Trials of Merlin'. They're essentially Hogwarts Legacy puzzles designed to test what students have learned in class, giving more inventory space for completing these open-world game tasks. There are a whopping 95 Merlin Trials to find, so grab your Hogwarts Legacy map and crack on finding all of them.
MORE FROM PCGAMESN:
Hogwarts Legacy mods
,
All Hogwarts Legacy spells
,
Hogwarts Legacy system requirements
---
PCGamesN Monday, March 27, 2023 12:27 PM
Looking for some of the best online games with no downloads to play right now? Publishers like Steam and Epic Games are busy locking horns over their digital storefronts and platforms, but there's a rich world of fun browser games that can be accessed directly through the web. No launchers or two-factor authentication, no agonising downloads or hard drive space juggling, just instant, free online games.
Impressively, despite the obvious tech constraints developers have also managed to craft free online games to cover any genre you can imagine, so yes, you can play Cookie Clicker in your browser. That being said, if you do have some hard drive space, you may want to check out our free PC games list instead. So whether you're looking for something to sink a few minutes into or your next gaming habit, there's a free online game for you. We've tried to ensure this list caters to all sorts - from RPGs, to massive multiplayer strategy games - all at the enviably low price of free.
---
PCGamesN Monday, March 27, 2023 12:15 PM
It's no secret that Arkane Studios specialises in slow, methodical storytelling; something that we'll see in it's all new vampire FPS game, Redfall. Some players may be put off a rich, drawn out narrative, but Arkane Austin's producer Harvey Smith loves the team's slow and steady approach to action.
MORE FROM PCGAMESN:
Redfall release date
,
Redfall gameplay preview
,
The best co-op games on PC
---
PCGamesN Monday, March 27, 2023 11:38 AM
Looking for a list of the very best GTA 5 mods? No longer just a few cheats and trainers, the modding scene is now rife with crazy additions, useful tweaks, and big transformations. If you're considering adding a few little non-developer-approved improvements, take your pick from our list of the best available.
A word of caution: many of these mods use 'memory hooks' to enable them to tinker with the fundamentals of the open-world game, and if you try to play GTA Online with them installed, you'll be swiftly banned on suspicion of cheating. We recommend keeping a separate installation if you want to switch between GTA Online and a modded GTA V single-player experience frequently - back up your game files before making changes. Alternatively, if you're looking to spice things up in multiplayer, head over to our GTA RP server guide, apply to join a roleplay server as an NPC, and live out your dreams of roaming the streets as a vigilante grandma.
MORE FROM PCGAMESN:
The best GTA 5 RP servers
,
GTA 6 release date speculation
,
GTA 5 system requirements
---
PCGamesN Monday, March 27, 2023 11:33 AM
You want to know how to get a Minecraft cape and how to equip them on your avatar. You've heard rumours, whispers of a mythical piece of cloth that adorns the shoulders of the most elite Minecraft players. The legends speak of myriad Minecraft capes handed out to the lucky few over the years. Word on the block (sigh) is that capes also modify the appearance of Minecraft Elytra, the magical wings found in end ships, as they occupy the same space on a player's back. Needless to say, Minecraft capes are highly coveted, but they haven't been easy to get.
An almost endless amount of customisable options make Minecraft one of the best PC games around: from the world itself, to gameplay, graphics, and your skin. Whispers and rumours aside then, what is a Minecraft cape in the sandbox game? A cape is an equippable avatar item that sits separately to your avatar skin, so you can chop and change it at will - even easier that you can change your Minecraft skin. However, the difficult part about Minecraft capes is getting one - there are elusive, exclusive capes, capes to buy on the Minecraft Marketplace, and even some for suggesting ideas to Mojang Studios, so here's how to get your very own Minecraft cape, and how to equip them when you have a wardrobe full.
Minecraft seeds
,
Minecraft skins
,
Minecraft mods
---
PCGamesN Monday, March 27, 2023 10:56 AM
What are the best PC games available today? From triple-A world-beaters like GTA V to enchanting indie releases such as Rocket League, these classics are the biggest games across Steam, Epic Games Store and more.
Finding the top PC games is no easy task. There are, you may have noticed, quite a lot of them. From the 50,000 plus Steam games to… all those other platforms you love so much, there has never been more choice available to the discerning PC gamer.
MORE FROM PCGAMESN:
The best Elden Ring builds
,
Elden Ring bosses
,
The best Elden Ring classes
---
PCGamesN Monday, March 27, 2023 10:44 AM
Want to play the best single player games on PC? There's nothing quite like a solemn solo adventure that lets you explore, interact, fight, and strategise to your heart's content, with no one there to interrupt the immersion. No, you really don't need a squad to have tons of fun, and these games prove it.
Some of the best PC games of all time are single player experiences with carefully crafted stories, and you'll find the cream of the crop in this list, including some of the best story games and the best RPG games. There are a couple of curveballs in here too though that don't usually enter discussions around the best single player games, because story isn't necessarily their selling point. These are the best single player games on PC.
MORE FROM PCGAMESN:
The Witcher 3 mods
,
The Witcher 4 news
,
Witcher 3 system requirements
---
PCGamesN Monday, March 27, 2023 10:07 AM
A Resident Evil 4 Remake mod that adds Nvidia DLSS support to Capcom's horror re-do has landed, and it seemingly puts AMD FSR 2.1 To shame. While both graphics upscalers lend Valve's handheld a much-needed helping hand, the GeForce feature appears to churn out a higher fps count while producing better visuals.
Resident Evil 4 Remake release date
,
Resident Evil 4 Remake system requirements
,
Best horror games on PC
---
PCGamesN Monday, March 27, 2023 10:40 AM
It looks like official The Last of Us Steam Deck support could be a thing at launch, as Valve is using the PS5 port to promote its portable gaming PC. While we already have good reason to believe The Last of Us Part 1 will be compatible with the handheld, Valve's seal of approval could provide players with some performance confidence ahead of its release.
MORE FROM PCGAMESN:
Best SSD for gaming
,
How to build a gaming PC
,
Best gaming CPU
---
Rock Paper Shotgun Latest Articles Feed Monday, March 27, 2023 1:42 PM
Since some people apparently can't go a few months without some sort of mega money-off event, here's a guide to all the best Amazon Spring Sale deals on PC gaming hardware. This doesn't look to be as much of a wide-ranging sale as Prime Day or Amazon's Black Friday dealings, but there are still some decent savings to be had on plenty of RPS-approved gear, from gaming mice and keyboards to SSDs and gaming monitors.
---
Rock Paper Shotgun Latest Articles Feed Monday, March 27, 2023 12:32 PM
Earlier today we looked at a great price on a Microsoft Xbox Wireless Controller in blue using a 20% off Ebay code, and now it's time to check out another deal using the very same discount method. This time it's a massive 18TB HDD from Seagate, an Exos enterprise-grade drive, which is available for £245 when you use the CATCH20 code at CCL's Ebay shop front.
---
Rock Paper Shotgun Latest Articles Feed Monday, March 27, 2023 12:30 PM
I like to think I have rhythm, in the same way that a wobbly air dancer lunging about sporadically has rhythm. That is to say I have none at all, and that any time spent dancing turns me into an uncontrollable set of limbs flailing in the wrong directions. Think Octodad in a night club and you'd be on the right track (although the disastrous limb flailing is enough to keep me out of the clubs).
That lack of rhythm isn't just native to the dance floor of an awkward family party, though. Even nuzzled into my chair with a controller in hand, I simply can't stick to the beat. My eyes glued to notes floating across the screen, trying to hit them at just the right time, you'd probably see Time hiding in a corner to my left, giggling at my repeated failure. A barrage of borked bleeps and bungled notes tend to leave me with spirits sunk.
In Hi-Fi Rush, though, I always leave with my head held high.
---
Rock Paper Shotgun Latest Articles Feed Monday, March 27, 2023 12:00 PM
A long time ago (in 2013, in fact) in a student-y house far away (assuming that you don't live too near to Nottingham), I started playing the BioShock series. I'd flirted with the idea for years, but it was the release of BioShock Infinite that finally convinced me to take the plunge. And I can't exactly complain: the series' Rapture arc — made up of the first and second games, plus the prequel novel by none other than John "The Crow" Shirley — now makes up maybe 10% of my personality, having given me two of my favourite video games, my favourite video game tie-in book, and a front-running contender for my favourite video game locale all at once.
I just wish that, after all that prep I did for it, I'd actually liked BioShock Infinite a bit more.
---
Rock Paper Shotgun Latest Articles Feed Monday, March 27, 2023 11:54 AM
Want an Xbox controller? This official controller in Shock Blue is available for £35 brand new at CCL's Ebay store when you use the code CATCH20. That's a handy £5 cheaper than any equivalent controller on Amazon, and the best deal we've seen for these gamepads since Black Friday last year.
---
Rock Paper Shotgun Latest Articles Feed Monday, March 27, 2023 11:44 AM
It has been said (by me) that a lot of games journalists are generalists in terms of what we play, especially if we're talking about people who are staffers at an outlet, or have ever worked in guides. Though we all have stuff we prefer, or series that we serve as the go-to expert on for in-house needs (I think vid bud Liam might actually walk around wearing an ASK ME ABOUT RESIDENT EVIL badge in his day-to-day life), we - unlike the blue-haired neo-Gods of streaming - often can't focus on one game all of the time. You have to know enough about enough to be able to write about enough.
There are, however, a bunch of big important games that I haven't played. Sometimes it's because a bunch of other people have, so that gap in the site's knowledge is already plugged (and I do always make sure to be aware of their impact and basic facts). Other times, they might be games that I'm not really interested in playing, either because they're not my genre or they seem too overwrought. Or, in some cases, it's because everyone says they're really good and I have to try them, though I've been burned before on this method (you people said the same about Ready Player One). But you know what would make me take in info about these games, even if it's just by osmosis? If they all got PowerWash Sim DLCs.
---
Rock Paper Shotgun Latest Articles Feed Monday, March 27, 2023 11:03 AM
We've known about Shadows Of Doubt for a few years now, mainly peeking at it through Screenshot Saturday posts, which makes sense considering the game's beautiful, neon-soaked voxel art. Happily, the open world detective sim is now sneaking into an early access release next month, on April 24th.
---
Rock Paper Shotgun Latest Articles Feed Monday, March 27, 2023 11:00 AM
Terra Nil is a puzzle-citybuilder about reclaiming the environment. You replace pollution with lush life across a series of four randomly generated dioramas (plus four slightly more complicated challenge levels), covering the landscape in fynbos and forests, lichen and lagoons. When it all comes together and you can look over the fruits of your labour, birds chirping and piano melodically playing in the background, it's beautiful. Getting to that point, though, is an often repetitive experience marred with frustration.
---
Twinfinite Monday, March 27, 2023 2:24 PM
That's all folks!
---
Twinfinite Monday, March 27, 2023 10:24 AM
Nintendo will be showcasing roughly 10 minutes of gameplay in tomorrow's Tears of the Kingdom presentation.
---
Siliconera Monday, March 27, 2023 3:00 PM
There are a lot of different kinds of historical anime out there, and there's no way to really tell which one is the best. I mean, deciding what's right for you comes down what sorts of series you like. Because a lot of fantastic shows and movies feature historical elements, but belong to different genres. Also, you might want to consider how serious you want to get and if you prioritize accuracy.
https://www.youtube.com/watch?v=t6MXHczeEqc&ab_channel=CrunchyrollCollection
Most Popular Period Piece Anime at the Moment: Demon Slayer
Even though the manga ended its run, the anime adaptation is ongoing for this supernatural series set during the Taisho period. After Tanjiro's family is killed by demons, with his sister turned into one herself as the only other survivor, he heads out to join the Demon Slayer Corps to restore her humanity. Along the way, he becomes a proficient warrior and becomes one of the few who will stand against Muzan Kibutsuji, the demon responsible for everything. Infamous studio Ufotable handles the anime adaptation.
https://www.youtube.com/watch?v=4vPeTSRd580&ab_channel=CrunchyrollStoreAustralia
Best Historical Anime to Watch if You Want to Cry: Grave of the Fireflies
Grave of the Fireflies will wreck you. It follows a pair of siblings during World War II living in Kobe. I'm not going to spoil anything for you, in the event you haven't seen it, but it shows the two's experiences firsthand as innocents dealing with the fallout of such a massive conflict.
This also ticks the "Best Historical Anime by Studio Ghibli" box, by the way.
https://www.youtube.com/watch?v=yc3356aM6gI&ab_channel=CrunchyrollCollection
If You're Looking for One of the Older, Notable, Supernatural Historical Animes: Inuyasha and Yashahime
Kagome is a young woman who finds herself sent back to the Sengoku period of Japan, where she meets a half-yokai named Inuyasha. The two end up on a journey facing mythological creatures as they attempt to defeat Naraku and keep him from reassembling the Shikon Jewel. Also, it has a sequel series called Yashahime starring the cast's children. Sunrise is the studio behind both the original and follow-up.
This also ticks multiple boxes! You could consider it a shojo series as well, and it qualifies as an isekai!
https://www.youtube.com/watch?v=G2raRyN6kgY&ab_channel=CrunchyrollCollection
If You're Looking for Anime to Watch and You're Interested in Ainu Culture: Golden Kamuy
The anime based on the award-winning series follows Russo-Japanese War veteran Saichi Sugimoto. After hearing about a Ainu treasure from a prisoner with part of a map tattooed on his skin, Saichi teams up with an Ainu woman named Asirpa to find the gold and avenge her father. Chiba University Division of Japan's Indigenous Peoples' Head Hiroshi Nakagawa is involved to insure authenticity and accuracy. Both Geno Studio and Brain's Base worked on this one.
https://www.youtube.com/watch?v=honOJloqesA&ab_channel=CrunchyrollCollection
If You Want an Interesting Anime About European Events: Vinland Saga
While a lot of anime cover historical accounts of Japanese events, Vinland Saga is something to consider if you'd rather see how Wit Studio and Mappa tackle Makoto Yukimura's story about vikings. Specifically, Thorfinn, a young warrior trying to earn the right to avenge his father as the series begins. Wit Studio made the first season, while Mappa tackled the second.
https://www.youtube.com/watch?v=fXoL9auGrzI&ab_channel=HIDIVE
If You Want a Fun Anime Starring a Historical Figure: Ya Boy Kongming
Okay, I'm not going to try and put Ya Boy Kongming into a specific box. It falls into a lot of genres! However, what you need to know is China's Three Kingdoms period strategist Zhuge Liang Kongming is essentially experiencing something of an "isekai" that sends him into modern day Japan. He ends up aiding an aspiring singer named Eiko and helping her become a star. It's good! P.A. Works worked on this anime.
The post Siliconera's Guide to Interesting Historical Anime appeared first on Siliconera.
---
Siliconera Monday, March 27, 2023 2:30 PM
Nintendo released new Fire Emblem Engage videos showcasing Zelestia, a familiar yet new character in the upcoming Fell Xenologue DLC. Zelestia is the counterpart to Zephia in the alternate reality of the Fell Xenologue storyline. She is a Mage Dragon, and thus can live for thousands of years. Her starting class is Melusine, she rides a dragon into battle, and can use swords and tomes to cover most of the field.
https://twitter.com/FireEmblemJP/status/1640310107472039936
Zephia is the leader of the Four Hounds, a group devoted to the Fell Dragon Sombron, in the original story of Fire Emblem Engage. Similar to her counterpart, Zelestia is the leader of the Four Winds, a group of knights who seek to protect twin siblings Nel and Nil, two Fell Children in this alternate world of Elyos.
https://twitter.com/FireEmblemJP/status/1640247244128665600
Alear first meets Zelestia when she reunites with Nel and Nil. Since she resembles Zephia so much, Alear is shocked to meet her at first. Likewise, Zelestia is shocked to see Alear alive and well, as the Divine Dragon died long ago in this alternate Elyos. Rika Fukami reprises her role as Zelestia in the Japanese dub of Fire Emblem Engage, after having previously voiced Zephia.
Fire Emblem Engage is readily available for the Nintendo Switch. Zelestia joins the fray in the new Fell Xenologue story, releasing with Wave 4 of the Expansion Pass DLC on April 5, 2023.
The post Zelestia Soars the Skies in the Fire Emblem Engage Fell Xenologue DLC appeared first on Siliconera.
---
Siliconera Monday, March 27, 2023 2:00 PM
Amelia Watson is the fifth and final member of Hololive English Myth to star in an episode of Holo no Graffiti (HoloGra). The entire first generation of Hololive English talents have now appeared in the show. She stars alongside Virtual Diva AZKi and Sakamata Chloe, with other members making appearances too.
This episode sees Amelia Watson hunting for an assistant in the Hololive offices. After being rejected by AZKi and Minato Aqua, she finds a willing accomplice in Sakamata Chloe. The newly re-opened Watson Detective Agency then receives a flood of menial requests from other Japanese Hololive members, including Aki Rosenthal, Shishiro Botan and Hakui Koyori. Amelia's "Smol Ame" form also makes a brief appearance.
You can watch the full episode below, with English subtitles available via closed captions.
[embed]https://youtu.be/kLPvYMDY7FA[/embed]
HoloGra is a series of 3D animated web shorts made by Hololive productions and featuring their members in bizarre skits. Amelia Watson is not the only vtuber to join the HoloGra cast, as Gawr Gura and Calliope Mori also debuted this month. Fellow Myth members Ninomae Ina'nis and Takanashi Kiara made their first appearances back in February. You can find a full playlist of HoloGra videos, including the recent Myth-featuring episodes, here.
The male-branch equivalent to HoloGra, Holostars' stars*collection recently came to an end. The Holostars members will still instead star in Youtube Shorts videos.
The post Hololive EN's Amelia Watson Stars In New Hologra Episode appeared first on Siliconera.
---
Siliconera Monday, March 27, 2023 1:30 PM
A new school-themed glamour outfit hit the Final Fantasy XIV online store. It's the Educand's Attire, which looks like a traditional Japanese school uniform, and comes in two different sets in FFXIV for $18 each. Also, a new batch of items related to the Hatching-tide event is also available in-store.
The first set is the Educand's Attire (Slacks), which comes with the Educand's Cap, Educand's Jacket, Educand's Slacks, and Educand's Shoes. It should be noted that the cap will not appear if a Hrothgar or a Viera character equips it.
Here is the Educand's Attire (Slacks) as donned by Elezen, Roedadyn, Lalafell, and Au Ra models in FFXIV.
[gallery columns="4" link="file" ids="957232,957229,957230,957231"]
Meanwhile, Educand's Attire (Skirt) is a FFXIV school uniform composed of Educand's Sailor Top, Educand's Sailor Skirt, and Educand's Loafers. This one has subtle details, like the top having a maroon scarf and the skirt coming with dark leggings underneath.
Check out below how Hyur, Elezen, Lalafell, and Viera models look wearing Educand's Attire (Skirt) in FFXIV.
[gallery link="file" columns="4" ids="957234,957235,957236,957233"]
Both outfits can be customized by dyeing each part, and the academy emblem can be replaced with the crest of your own company. Additionally, they can be worn by any race and they aren't gender-locked.
Interestingly, these new outfits are reminiscent of the Academy of Darkness uniform worn by characters in the Final Fantasy XIV: Eorzea Academy manga. Notably, in a similar fashion, the collegiate attire outfits previously released also bore a resemblance to the uniform worn by the Academy of Light students in the same manga.
In addition, with the release of these new outfits came a new batch of Hatching-tide items to the FFXIV Online Store. Here is the full list:
Authentic Egg Barding - $7
Authentic Eggsemplary Basket - $5
Authentic Hatching-tide Mobile - $5
Authentic Paramour Barding - $7
Emote: Eat Egg - $2
Minion: Hatching Bunny - $5
Final Fantasy XIV (and its new Educand's Attire school uniform outfits) are available worldwide on the PlayStation 4, PlayStation 5 and PC. The game's Hatching-tide event runs until April 10, 2023.
The post FFXIV Online Store Selling Educand's Attire School Uniforms appeared first on Siliconera.
---
Siliconera Monday, March 27, 2023 1:00 PM
Nintendo of Europe shared a pair of videos on Twitter featuring two songs from Splatoon 3. The first of these is "City of Color," which features the Squid Sisters Callie and Marie on vocals. This song, which originated in the first Splatoon,, is played in the background of the first half of Splatfests in Splatoon 3. The second song is "Tomorrow's Nostalgia Today," which is new to Splatoon 3. This song is played during the second half of Splatfests.
These tweets also featured two videos of the Squid Sisters performing these songs. You can see the video for "City of Color" below.
https://twitter.com/NintendoEurope/status/1640307682383896577
The video for "Tomorrow's Nostalgia Today" can be found here. Nintendo noted that Callie wrote the song to celebrate Inkopolis' "Past, Present, and Future."
https://twitter.com/i/status/1640307685659746305
Splatoon 3 returned to the city of Inkopolis, the setting of the first game in the series, in the first part of its DLC Pass. That launched on February 28, 2023. This DLC added Inkopolis as a hub for players to explore and buy items. The second DLC pack, Side Order, is a new single-player experience that will arrive sometime soon.
Splatoon 3 and its first DLC pack are out now for the Nintendo Switch.
The post Nintendo Shares Callie and Marie Splatoon 3 Splatfest Songs appeared first on Siliconera.
---
Siliconera Monday, March 27, 2023 12:00 PM
Square Enix announced players who don't own the FFXIV Stormblood expansion can claim it for free. There is currently a free expansion offer for the MMORPG. Until May 8, 2023, people who didn't get it, perhaps because they own the Starter Edition of the game, can claim a copy. This promotion offers permanent access to the expansion once someone acquires it, so they can keep playing through that storyline and using its additions after the offer expires.
As a reminder, Stormblood is the game's second expansion. It debuted back in 2017. It is notable for adding the Red Mage and Samurai jobs and the ability to visit new areas like Kugane. People can also move to Shirogane or take part in Interdimensional Rift─Omega.
Here's the trailer for FFXIV Stormblood.
https://www.youtube.com/watch?v=Acf6lPBNXOU&ab_channel=FINALFANTASYXIV
The Stormblood offers ends on the same day as another Square Enix promotion. The company also announced a Free Login Campaign for the MMORPG. That runs until May 8, 2023 and allows inactive players to join the game again for up to four consecutive days.
Final Fantasy XIV and the Stormblood expansion are available for the PS4, PS5, and PC. People can claim it for free if they don't already own this expansion until May 8, 2023.
The post Free FFXIV Stormblood Expansion Campaign Begins appeared first on Siliconera.
---
Siliconera Monday, March 27, 2023 11:30 AM
Earlier in March 2023, Shueisha announced some Naruto and Gintama music videos would appear as part of a Jump MV series. Now both are available. Each one is an original and features black-and-white art, often from the manga, interspersed with brief flashes of color. They also both use opening and ending theme songs from the anime adaptations of both series.
First, here's the Naruto music video featuring the second anime opening theme song. It focuses on Naruto, Sasuke, Sakura, Kakashi, and Jiraya back when the story first began before the timeskip while Asian Kung-Fu Generation's "Haruka Kanata" plays.
https://www.youtube.com/watch?v=nsw-ddleSII&ab_channel=%E3%82%B8%E3%83%A3%E3%83%B3%E3%83%97%E3%83%81%E3%83%A3%E3%83%B3%E3%83%8D%E3%83%AB
This is the second recent Naruto video to show up. Another official one focused on Itachi and members the Akatsuki.
Meanwhile, the Gintama music video features one of its anime adaptation's ending theme. People can listen to DOES' "Shura" while scenes showing characters like Gintoki and Shinsuke facing each other
https://www.youtube.com/watch?v=Bbp-5fHZOYE&ab_channel=%E3%82%B8%E3%83%A3%E3%83%B3%E3%83%97%E3%83%81%E3%83%A3%E3%83%B3%E3%83%8D%E3%83%AB
Both the Naruto and Gintama anime adaptations are available to watch on Crunchyroll. The mangas are handled by Viz Media. The next video game inspired by one of these two series is Naruto x Boruto Ultimate Ninja Storm Connections. It will appear on the PS4, PS5, Xbox One, Xbox Series X, Switch, and PC sometime in 2023.
The post Naruto and Gintama Anime Music Videos Kick Off Jump MV Series appeared first on Siliconera.
---
Siliconera Monday, March 27, 2023 11:00 AM
There were two Spy x Family anime announcements at AnimeJapan 2023. One involves more of the show. The other had to do with the animated movie inspired by the manga. In October 2023, season 2 of Spy x Family will appear ahead of the Spy x Family Code: White movie on December 22, 2023. There's also a new teaser image for the film.
Here's a video showing off the key visual for the Spy x Family Code: White movie. It was drawn by Wit Studio's Kyoji Asano, who is acting as the chief animation director for the film.
/

『劇場版 SPY×FAMILY CODE: White』

総作画監督: #浅野恭司 描き下ろし
超ティザービジュアル映像公開

\

『劇場版 SPY×FAMILY』は
12月22日(金)公開です

劇場版ならではの
スケール感をお楽しみに#SPY_FAMILY#スパイファミリー#劇場版SPY_FAMILY pic.twitter.com/Rccyh9aGe5

— 『SPY×FAMILY(スパイファミリー)』アニメ公式 (@spyfamily_anime) March 26, 2023
There's no new visual yet for season 2 of the Spy x Family anime. In Japan, the first season will air again starting on April 14, 2023.
Both the Spy x Family new season and film came up during Jump Festa 2023. At the time, there were no release windows. A teaser did appear for the movie, which showed the Forger family on a plane.
Season 2 of the Spy x Family anime will air in October 2023 in Japan, and the Code: White movie will debut in Japanese theaters on December 22, 2023. The first season is available to stream on Crunchyroll. Viz Media is releasing the English manga volumes.
The post Spy x Family Anime Season 2 and Movie Releases Detailed appeared first on Siliconera.
---
Siliconera Monday, March 27, 2023 10:20 AM
Now that The Legend of Zelda: Tears of the Kingdom is getting close to being just over a month away, Nintendo announced a new way to see its gameplay. It announced a brief showcase on March 28, 2023. At 7am PT/10am ET/4pm CET, people will be able to watch some of the game on YouTube. Producer Eiji Aonuma will appear as the host.
Here's the tweet making the official announcement. Note that this isn't a Nintendo Direct, but rather just a chance to see new gameplay footage.
Join The Legend of #Zelda series producer, Eiji Aonuma, for roughly 10 minutes of gameplay from The Legend of Zelda: #TearsOfTheKingdom on 3/28 at 7:00 a.m. PT on our YouTube channel.

https://t.co/uMUCfVjFQL pic.twitter.com/y49N4jRUTz

— Nintendo of America (@NintendoAmerica) March 27, 2023
This is the latest bit of news surrounding the new game. Back in February 2023, Nintendo talked about the collector's edition. That will include an art book, poster, set of pins, and Steelbook case. Nintendo also noted that the standard version of the title be a $69.99 game. (Other first-party games tended to be $59.99 at most.)
The Legend of Zelda: Tears of the Kingdom will come to the Nintendo Switch on May 12, 2023, and the gameplay footage presentation will be held on
The post The Legend of Zelda: Tears of the Kingdom Gameplay Appears Tomorrow appeared first on Siliconera.
---
Siliconera Monday, March 27, 2023 10:01 AM
Sega announced a crossover will appear in the new Samba de Amigo game. When people get Samba de Amigo: Party Central, they'll also be able to play two songs from Sonic the Hedgehog games. One is Sonic Adventure 2's "Escape from the City," while the other is Sonic Forces' Fist Bump. Sonic will also make a cameo in one stage.
Sega noted that both the songs and and stage will be included in the base game. This means people won't need to grab them later as post-launch DLC. The stage will be inspired by Sonic Adventure 2, and the screenshot shows Amigo playing maracas alongside Sonic.
This isn't the first time Sonic appeared in a Samba de Amigo game. As a reminder, in a past one Sonic would appear alongside Amigo on a Green Hill Zone-inspired stage.
For a reminder of how the Sonic the Hedgehog songs sounds, the official Sonic YouTube account uploaded variants of boths songs in the past. First, here's the Sonic Forces theme "Fist Bump." It is exactly as it appears in the game.
https://www.youtube.com/watch?v=XI97jY3FZ9Q&ab_channel=SonictheHedgehog
While Sega's official account didn't upload the original "Escape from the City" from Sonic Adventure 2, there is a Funk RMX version performed by Persona 5 singer Lyn Inaizumi. It was part of the Sonic Sessions series.
https://www.youtube.com/watch?v=C-SSsThzjAI&t=16s&ab_channel=SonictheHedgehog
Samba de Amigo: Party Central will launch on the Nintendo Switch in Summer 2023.
The post Sonic the Hedgehog Songs Will Be in Samba de Amigo: Party Central appeared first on Siliconera.
---
PC Invasion - FeedDDD Monday, March 27, 2023 12:37 PM
The Resident Evil remakes have been a success, and Resident Evil 4's remake looks to be continuing that trend. Resident Evil 4 remake seems to be changing things around just enough that old players are happy, and new players can also enjoy the ride. One of the new additions to Resident Evil 4 is the charms system. You can earn charms by doing challenges at the Shooting Gallery, making the Shooting Gallery more than just a fun mini-game. This does beg the question of how the new system works, such as the question: what do charms do in Resident Evil 4 remake? Well, if you're wondering that very same question, here's the guide for you. What do charms do in Resident Evil 4 remake? Getting to grips with charms in Resident Evil 4 remake can seem like a daunting affair at first, but honestly, once you know how they work, it's all about getting the right ones. Charms allow you to boost certain stats, chances, and other things like lowering the price of certain things, or even increasin...
---
PC Invasion - FeedDDD Monday, March 27, 2023 12:31 PM
There is a certain type of puzzle in Resident Evil 4 remake that makes a reappearance multiple times. On a computer terminal, Leon S. Kennedy must figure out how to get past a lock system. There are three separate occasions this puzzle is available, and each one may be just as confusing. If you're having trouble deciphering the Electronic Lock Terminal puzzles in Resident Evil 4 remake, let us give you the solutions. Note: For more information, check out our Resident Evil 4 remake guides and features hub. Resident Evil 4 remake Electronic Lock Terminals guide The basic gist of the Electronic Lock Terminal puzzles comes down to rewiring where the power goes. You want to make sure to connect each of the lightning symbols to the main power at the top of the screen. You'll go through each row of pathway boxes and decide which way they'll turn. This makes sure to redirect the power to at least every single lightning symbol. If you're still not sure what to do, the s...
---
PC Invasion - FeedDDD Monday, March 27, 2023 11:56 AM
The Resident Evil 4 remake has been making new additions to the original game as well as changing things around. A couple of these additions include the new charm system, which is a fun way to reward players for using the Shooting Gallery, and the side quests that have been added. Many of these side quests are relatively easy to do, such as killing rats, or shooting every blue medallion. Some of them, however, are more difficult, such as the side quests that need you to kill mini-bosses to complete them. These can be a massive ammo dump, but the risk is worth it, seeing as you get a ton of spinels for completing them. Here's our guide on how to complete the Merciless Knight side quest in Resident Evil 4 remake. How to complete the Merciless Knight side quest in Resident Evil 4 remake The main objective of this side quest in Resident Evil 4 remake is to kill the knight that is in the Mausoleum. When you want to tackle this quest, you're going to want to go back into the area you we...
---
PC Invasion - FeedDDD Monday, March 27, 2023 11:00 AM
I gotta be up front about this – I don't care about city builder games. I don't want to place buildings and gather resources so human civilizations can thrive, it just doesn't interest me. This is why Terra Nil got my attention in a big way. It's functionally similar to a city builder, but with the opposite focus. Instead of creating human settlements to junk up the environment, you're instead restoring what humans have seemingly ruined. There isn't a massive amount of content and it's more akin to a puzzle game than I'd been expecting, but this is an excellent game with a truly unique, compelling focus. Your initial goal is to restore four regions of the planet before you take off in your rocket. Each region is broken into three phases. You need to be able to generate power to scrub the areas of toxins and then use a machine to restore greenery. Once the environment is a bit more habitable, the next phase has you recreating the r...
---
PC Invasion - FeedDDD Monday, March 27, 2023 10:28 AM
The Shooting Gallery makes a big return in the Resident Evil 4 remake. And while the original game's version only offered money as a reward, this time around, you get more unique prizes. But before you can do any of that, you'll first need to reach a certain point in the game. So, here's how you can unlock the Shooting Gallery in the Resident Evil 4 remake. Resident Evil 4 remake: When can you get to the Shooting Gallery There aren't any special requirements needed to enter the Shooting Gallery. Instead, you just have to progress to certain parts of the game. The first Shooting Gallery is available in Chapter 3 in the Merchant's hideout near the lake. The second Shooting Gallery is found in Chapter 9 at the Merchant's hideout in the Grand Hall. Then the third is found in Chapter 11 after the Castle Dungeon. And finally, the fourth is found at the start of Chapter 14. Screenshot by PC Invasion Resident Evil 4's Shooting Gallery is accessed via a...
---
Tabletop Gaming News – TGN Monday, March 27, 2023 6:00 PM
The Lucky Seven, a tactical solitaire game set in an unknown conflict of the 20th century is now on Indiegogo. With six days left of the campaign, the game has raised over $20,000 from a $5,000 goal with over 1000 backers. In The Lucky Seven, players take on the role of a squad on patrol …
---
Tabletop Gaming News – TGN Monday, March 27, 2023 3:00 PM
Neil Hollis has won the Golden Demon 2023 Slayer Sword at AdeptiCon in Chicago. The competition attracted hundreds of entries from painters all over the United States, but Neil's stunning rendition of Master Lazarus of the Dark Angels stood out among the rest. This is the second time Neil has won a Slayer Sword, having …
---
Tabletop Gaming News – TGN Monday, March 27, 2023 1:08 PM
The latest Sunday Preview from Games Workshop showcased a range of exciting new products for Warhammer 40,000 and Necromunda, as well as for the Middle-earth Strategy Battle Game. The preview included a look at the Boarding Patrols for the Adepta Sororitas, Adeptus Custodes, and Thousand Sons in Warhammer 40,000. These new miniatures come with unique …
---
Player Assist | Game Guides & Walkthroughs Monday, March 27, 2023 4:00 PM
5 Things that you should know about the large structures, in the End, called the end cities in Minecraft 1.19. Minecraft's End cities are some of the most impressive locations in the game. This is mainly because chance to obtain the elytra, which is one if not the best, item in Minecraft. While an end […]
---
Player Assist | Game Guides & Walkthroughs Monday, March 27, 2023 3:00 PM
In the early years of the Pokémon universe, when humans and Pokemon did not live in harmony, is when Pokemon Legends: Arceus took place. This game is set in the Hisui region of the Pokemon universe—later renamed Sinnoh. The player will be tasked with joining the Survey Corps of the Galaxy Expedition Team (often referred […]
---
Player Assist | Game Guides & Walkthroughs Monday, March 27, 2023 2:00 PM
The issue has locked out the Sign Out button in-game for a while now. Riot Games rolls out updates bi-weekly, typically including new features, balance changes, and bug fixes. Unfortunately, some issues, such as the inaccessible in-game Sign-Out button, have yet to be fixed as of Patch 6.03. Riot Games has acknowledged the bug and […]
---
Player Assist | Game Guides & Walkthroughs Monday, March 27, 2023 1:44 PM
PAX East 2023 just came with a lot of great reveals for video games, and one highly-anticipated game that got the spotlight was Final Fantasy XVI. Square Enix held an entire panel to give an overview for FFXVI, and you can watch the whole thing here thanks to GameSpot. Check this out: The panel essentially […]
---
Player Assist | Game Guides & Walkthroughs Monday, March 27, 2023 1:00 PM
You won't go wrong with these Lockdown spots on Lotus. It's no secret that Killjoy does her best work on the Defending side when playing just about any map in VALORANT. Like most Sentinel Agents in the game, Killjoy's kit is built to hold bombsites and delay enemy team pushes, making her a great Agent […]
---
Player Assist | Game Guides & Walkthroughs Monday, March 27, 2023 12:23 PM
The original Counter-Strike was a global phenomenon when it launched back in 2000, and Valve is now gearing up for the sequel Counter-Strike 2. The game is set to release this summer, and we have a new featurette giving us a look at the upgraded and new maps. Check this out: Cleaner, brighter, better. Maps […]
---
Player Assist | Game Guides & Walkthroughs Monday, March 27, 2023 12:08 PM
We haven't had an update on the release of the next Grand Theft Auto game yet, but the next best thing may just be Crime Boss: Rockay City, and the game is set to launch this week. Just in, we have a new launch trailer, and it showcases the star-studded cast which includes Michael Madsen, […]
---
Player Assist | Game Guides & Walkthroughs Monday, March 27, 2023 12:00 PM
My Time at Sandrock is still in Early Access, but it already boasts plenty of engaging activities that will keep you hooked, such as crafting objects and getting to know the residents that live in the town. Gathering resources is also an integral part of a builder's daily life. In this game, you can obtain […]
---
Player Assist | Game Guides & Walkthroughs Monday, March 27, 2023 11:17 AM
Kratos may have taken over the Norse pantheon in the God of War games, but Ragnarok had him face to face with the Norse god of war Tyr. While Tyr's story may have been open and shut in the game, it looks like we could be seeing more of him down the line. According to […]
---
Player Assist | Game Guides & Walkthroughs Monday, March 27, 2023 11:00 AM
Michael and the crew play it safe in their last big job. The Big Score – Subtle Approach is one of two ways to complete The Big Score in GTA 5. The Subtle Approach is the least efficient approach to complete this mission due to the smaller overall take you can get after completing the […]
---
Gaming Instincts – Next-Generation of Video Game Journalism Monday, March 27, 2023 4:09 PM
---
Gaming Instincts – Next-Generation of Video Game Journalism Monday, March 27, 2023 3:26 PM
---
Gaming Instincts – Next-Generation of Video Game Journalism Monday, March 27, 2023 2:52 PM
---
Gaming Instincts – Next-Generation of Video Game Journalism Monday, March 27, 2023 2:12 PM
---
Level Up Monday, March 27, 2023 10:40 AM
Hey, listen! <a href="https://twitter.com/NintendoAmerica/status/1640353190414565378/photo/1" target="_blank" rel="noopener">Nintendo has announced</a> that tomorrow at 7 a.m. PT/10 a.m.…