---
GamersHeroes Monday, March 21, 2022 1:40 PM
CD Projekt Red today announced an exciting new partnership with Epic Games that will see the next installment in the critically acclaimed The Witcher franchise, being developed on the award-winning Unreal Engine 5. The new strategic partnership promises an exciting new era for the franchise as The Witcher prepares to welcome "A new saga".
The post Brand New Witcher Game Announced appeared first on GamersHeroes.
---
GamersHeroes Monday, March 21, 2022 11:38 AM
Slitherine Games and The Aristocrats today announced that the upcoming RTS game, Starship Troopers - Terran Command, has been delayed. The game was originally launching later this month, on March 31st, 2022, but following today's announcement, it will now release later in the year.
The post Starship Troopers – Terran Command Release Date Delayed appeared first on GamersHeroes.
---
GamersHeroes Monday, March 21, 2022 10:44 AM
Tango Gameworks and Bethesda, the teams behind the critically acclaimed The Evil Within franchise, once again look to thrust players into a world of supernatural mystery with Ghostwire: Tokyo.
The post Ghostwire: Tokyo Review appeared first on GamersHeroes.
---
Kotaku Monday, March 21, 2022 1:45 PM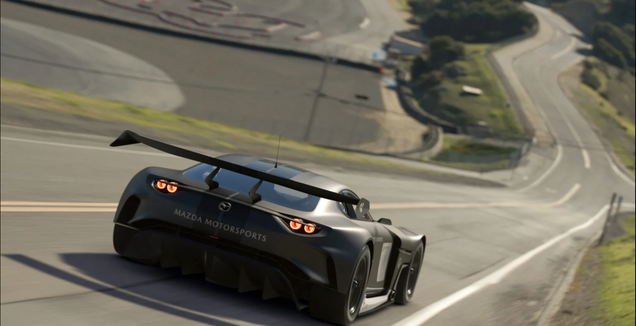 ---
Kotaku Monday, March 21, 2022 1:30 PM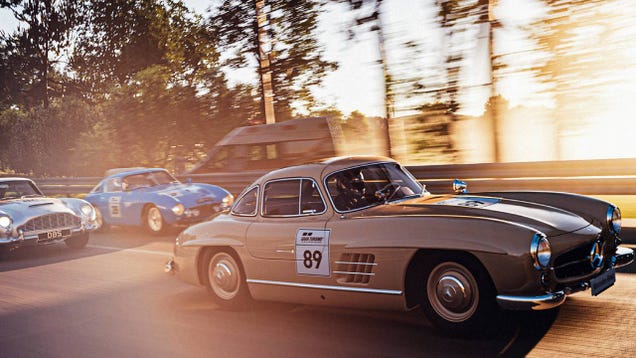 Despite its high sales, Gran Turismo 7 is not having a good launch month. On Friday, developers Polyphony Digital took the game offline for almost two days of maintenance. This meant that even much of the game's single player mode was also unplayable since that also requires an internet connection. Players are also…
---
Kotaku Monday, March 21, 2022 1:15 PM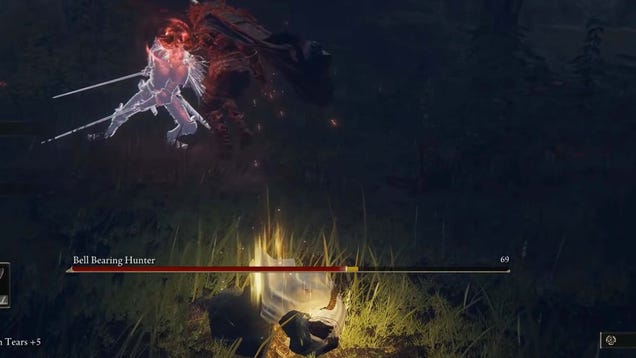 Elden Ring's bosses are hard enough for me no matter how prepared I am to fight them, so it's extraordinary (and hilariously frustrating) watching someone beat them without doing a damn thing. Case in point: YouTuber InfernoPlus, who's back with a new video of cheesing bosses by siccing a powerful spirit summon on…
---
Kotaku Monday, March 21, 2022 12:45 PM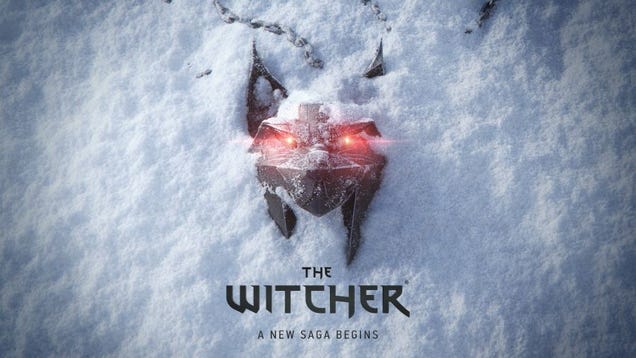 CD Projekt Red have today announced a new Witcher game is in development. With the current teaser, The Witcher: A New Saga Begins, the game marks a move from CDPR's own REDengine, to Unreal 5.
---
Kotaku Monday, March 21, 2022 12:35 PM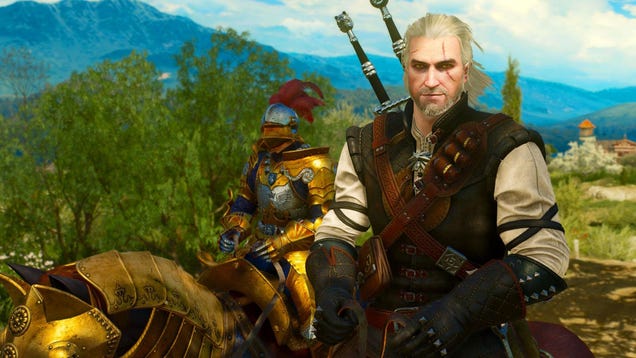 Nearly seven years after The Witcher 3: Wild Hunt released, players still weren't sure they'd discovered everything there was to see in the sprawling fantasy game. Recently, a developer at CD Projekt Red teased a "last secret" in the game, driving one player to break the game with time travel in search of it.
---
Kotaku Monday, March 21, 2022 11:55 AM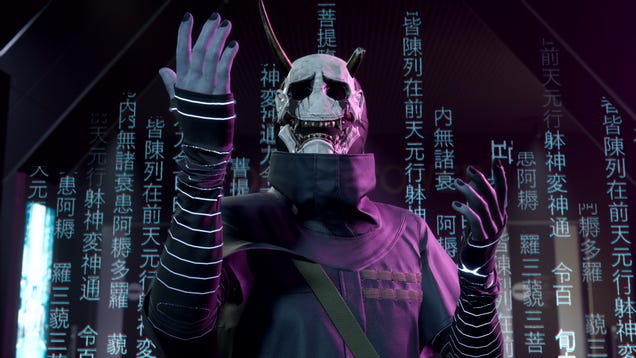 Reviews for Ghostwire: Tokyo, an immersive sim from the makers of a game series so scary I can't mention its name without collapsing in a fit of sobs, landed this morning. Publisher Bethesda Softworks did not furnish Kotaku with early access, because duh, so we're experiencing the game, and its press cycle, alongside…
---
Kotaku Monday, March 21, 2022 7:30 AM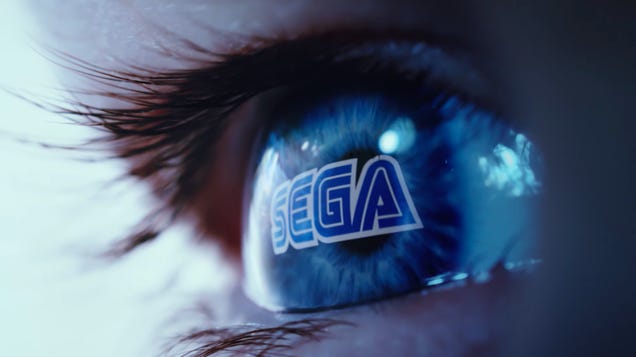 A 54-year-old resident of Toyokawa, Japan, was arrested on March 16 for allegedly sending repeated death threats to Sega.

---
Kotaku Monday, March 21, 2022 6:30 AM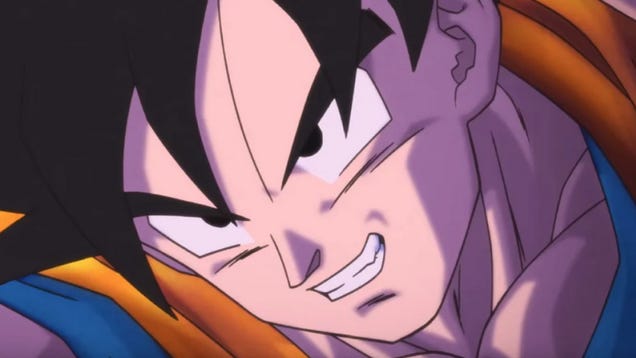 Originally slated for an April 22 release in Japan, Dragon Ball Super: Super Hero has been delayed after an unauthorized third party hacked Toei Animation.

---
PCGamesN Monday, March 21, 2022 1:48 PM
Starship Troopers: Terran Command has been delayed to June. It was previously scheduled to launch in just ten days, on March 31. The developers at the Aristocrats say that the delay is to provide additional polish and bug fixes, as all content for the RTS game has already been completed.
Terran Command will now launch on June 16, 2022. "We intend to deliver a finished and polished game," the developers say in a press release, "and it is very important for us that you are able to fully enjoy the game from day 1, without any issue spoiling your fun or without having to wait for future patches or hotfixes. The game is now content complete and all remaining development time will be entirely focused on refining what already exists. We can't wait to reveal more, and we plan to show you a lot in the months leading up to the launch in June."
Originally announced in 2019 for launch in 2020, Terran Command puts you in control of the Mobile Infantry of the film universe, out to make war against the Arachnids. A Steam Next Fest demo offered an early taste last year. Joe, our strategy connoisseur, had a decent but unremarkable time with it: "Based on the demo, this is easily the best Starship Troopers game ever, but that bar is pretty low, and this still may not tick all of the boxes."
The best RTS games on PC
,
The best strategy games on PC
---
PCGamesN Monday, March 21, 2022 1:31 PM
Oculus Air Link is getting a new experimental update, and it could make gameplay even smoother on the Oculus Quest 2. Dubbed Oculus Air Link Framerate Insurance (AFI), the enhanced feature improves gaming PC VR streaming over WIFI by reducing stuttering associated with cutting the cord.
Announced via the Oculus blog, AFI uses machine learning to fill in any gaps caused by wifi degradation. While previous solutions like Asynchronous Timewarp (AST) also help enhance performance, this new Quest 2 innovation kicks in when it detects a gap in data transmitted from your rig.
Prior to the new update, Meta also equipped its headset with Application Space Warp (ASW), a tool that lets developers trade frame rate for detail in games while also reducing any chance of motion sickness. Low fps is normally a cardinal sin when it comes to virtual reality, but the technology means your headset receives a fidelity bump and still fools your human brain with visual trickery.
Best VR games
,
Build yourself a VR-ready PC for $793
,
How to set up your Oculus Rift
---
PCGamesN Monday, March 21, 2022 1:21 PM
As any gamer knows by now, choosing your peripherals can sometimes make or break the experience. A thrilling FPS with a laggy mouse or a gorgeous RPG played on a sub-par monitor are hard enough to swallow, but with more game genres relying on audio cues, providing immersive sound design and racking up awards for their soundtracks, a good headset – for example, an EPOS H6PRO or H3 Hybrid, available now from Argos – is a must.
Whether you're listening out for barely-perceptible footsteps in a tense battle royale, jamming along to a rhythm game, or wandering around to a spellbinding MMO soundscape, crystal clear audio is a crucial part of the experience. It can be hard to whittle down what type of headset you need in a wide market, but luckily this can be quickly deduced from the kinds of games you play.
If this is a piece of kit that you're missing from your set up, treat yourself to something better than muffled speakers, and look no further than our speedy guide to choosing the perfect gaming headset for you.
EPOS H6Pro gaming headset review
,
EPOS B20 microphone review
,
EPOS H3 gaming headset review
---
PCGamesN Monday, March 21, 2022 1:16 PM
Bungie isn't behind the recent wave of Destiny 2 fan video takedowns, the developer confirms in a statement on Twitter. In fact, some of its own content has been caught in the crossfire. "We're aware of a series of copyright takedowns on YouTube and we're actively investigating," the developer says. "This includes content on our own Bungie channels. These actions are not being taken at the request of Bungie or our partners. Please standby for future updates."
The confirmation followed several reports from prominent community members on social media that their videos were being flagged for copyright infringement, including lore-focused channels like MyNameIsByf and more general Destiny 2 content creators like Aztecross. That said, at the time of writing, people are starting to report that the copyright strikes on their videos are being removed.
Bungie's intellectual property and trademarks explainer states that the developer "strongly" supports fan efforts to create non-commercial content using video images, footage, and other assets, though you need to ensure that "at least 20% of the content within the video has been created" by you.
Destiny 2: Beyond Light review
,
Destiny 2 exotics
,
Play Destiny 2
---
PCGamesN Monday, March 21, 2022 1:04 PM
The Witcher 4 was announced today on Unreal Engine 5 as part of a "multi-year strategic partnership with Epic Games", however, you can expect it to be on Steam - it will not be an Epic exclusive. While the developers at CD Projekt Red provided few concrete details on the game today, they have confirmed it will not be an exclusive on any platform.
"We are not planning on making the game exclusive to one storefront," the developers say on Twitter, in response to one fan's worry about Epic exclusivity. Previous CD Projekt Red games have been available on Steam and Epic, as well as CD Projekt's own DRM-free distribution service, GOG.
CD Projekt Red will work alongside Epic to refine Unreal Engine 5 for open-world games, an effort that Epic CEO Tim Sweeney expects to "benefit the developer community for years to come", according to a press release. Previous CD Projekt Red games, from The Witcher 2 through Cyberpunk 2077, have been built on the in-house REDengine.
The Witcher 4 release date
,
The Witcher 4 news
---
PCGamesN Monday, March 21, 2022 1:13 PM
Developer CD Projekt Red has officially announced that development on the next Witcher game is underway. Billed as the start of a "new saga", the game will be made in Unreal Engine 5, ditching the inhouse REDengine that has powered The Witcher 2, The Witcher 3, and Cyberpunk 2077.
CD Projekt has not provided any additional details on what to expect from the new Witcher, aside from the teaser image above and that promise of a "new saga". While I'm attaching a '4' to the title for convenience, we don't even know what the game's final name will be, nor do we have any idea of what The Witcher 4 release date will be.
In a press release, the developers describe the switch to Unreal Engine 5 as part of a "multi-year strategic partnership with Epic Games". CD Projekt will be working with Epic to help refine the engine for open-world games, and Epic CEO Tim Sweeney says that, working together, the two studios will "push the limits of interactive storytelling and gameplay together, and this effort will benefit the developer community for years to come".
The Witcher 4 release date
,
The Witcher 4 news
---
PCGamesN Monday, March 21, 2022 12:42 PM
A new Minecraft mod lets you turn even the most adorable of axolotls into an explosive weapon. And why not? Minecraft is replete with adorable blocky creatures. It's a veritable haven for lovers of wildlife, especially if you choose to play on creative mode, or just in a way that means you don't have to fight. It makes sense, then, that someone would turn the cute critters into something else entirely.
This time around we've got Reddit user Zsazska to thank for their contributions to the world of silly Minecraft weapons, but also the Goat Horn and the humble Axolotl. Zsazska has decided that axolotls have had it good for far too long in Minecraft, and that they should try and be a little bit more helpful to the player when it comes to combat.
So, they have created a pack to give these little salamanders both velocity and some explosive power. All you have to do is use the pack, activate a command (/function axohorn:getitem), find an axolotl, and then right-click on it. Then you just need to right-click again to fire the little animal out of the horn to have it sail through the skies before it, uh, blows up.
Minecraft console commands
,
Minecraft skins
,
Minecraft mods
---
PCGamesN Monday, March 21, 2022 12:18 PM
Despite Microsoft offering a free upgrade, there are some still running unofficial versions of Windows 11 brandished with a watermark. Microsoft's latest preview build suggests that gaming PCs wielding unsupported hardware will soon suffer the same fate.
Spotted by The Verge, Windows 11 Release Preview build (22000.588) adds a "system requirements not met, go to settings to learn more." watermark to unapproved rigs. While the message is seemingly less intrusive than the company's longstanding unregistered mark of shame, it's set to pop up on millions of PCs using known workarounds.
It's worth noting that Microsoft doesn't mention the new watermark in its Windows Insider notes, but users like XenoPanther on Twitter have shared evidence of its existence. If the notice of disapproval does come packaged with Windows 11's next update, it'll affect any build that pairs the OS with CPUs older than Intel's Coffee Lake or AMD's Zen+ and Zen 2 lineup.
Best SSD for gaming
,
How to build a gaming PC
,
Best gaming CPU
---
PCGamesN Monday, March 21, 2022 12:06 PM
Colossal Cave Adventure is, effectively, the first adventure game - at least, it's the one that wound up in the hands of early game developers like Ken and Roberta Williams, serving as direct inspiration for countless adventure games, RPG games, and story games to follow. Now the Williams duo is taking that original game and remaking it for a new generation.
Announced at GDC today, Colossal Cave 3D Adventure is a first-person remake built in Unity for PC and VR. Featuring "over 143 locations", it takes the text-based puzzles and exploration of the original (developed by William Crowther and expanded by Don Woods in the 70s) and brings them into a "fully immersive", VR-friendly 3D space.
Colossal Cave 3D Adventure is due to launch this summer. Ken and Roberta Williams are best known as the founders of Sierra On-Line and the creators of King's Quest, and have founded a company called Cygnus Entertainment - now made up of a dozen employees - to bring Colossal Cave 3D to market. "Time will tell" if Cygnus continues to produce further games, according to a blurb on the official site.
---
PCGamesN Monday, March 21, 2022 1:39 PM
So you want to know about the new The Witcher game? CD Project RED confirmed the existence of a new game in The Witcher series in a press release in March 2022. For lack of a better term, we're going to call it The Witcher 4 for now, but either way there has been a few morsels of information shared as part of the announcement.
Your first question is likely to be 'when is The Witcher 4 coming out?' - and rightly so - but sadly CDPR have already thought of that. Part of the announcement stated "beyond this initial confirmation of a new saga in The Witcher franchise, no further details — such as a development time frame or release date — were provided." Curses.
Making The Witcher 4 - or any new Witcher game - is a no-brainer. However, it's going to be some time before we can set out into another wonderful realisation of Andrzej Sapkowski's mediaeval world once again. That said, we do have some exciting nuggets of info to sate your appetite before you can even think about another round of monster murder. Below you'll find everything we know about The Witcher 4.
The Witcher 4 release date
,
The Witcher 4 news
---
PCGamesN Monday, March 21, 2022 9:00 AM
Every ten minutes at Tokyo's Shibuya Crossing, over 7,000 pedestrians wait for the signal before flooding the crosswalk like crashing waves. The first loading screen of Ghostwire: Tokyo - which you can buy here, coincidentally - tells me it's one of Japan's most recognisable landmarks. Not Mount Fuji, or Osaka Castle, but this strange phenomenon of modern city planning. Thousands of people, on thousands of individual journeys, side by side, waiting for the lights to change.
I'll go on to spend most of the game melting manifestations of Ikumi Nakamura's cursed sketchbooks with hand lasers, like Palpatine in athleisure. But this loading screen factoid is the game showing its hand early and deliberately; at its heart, this is a story about metropolitan alienation and uncanny modernity first, ghostbusting second.
And Ghostwire's heart is worth taking a stethoscope to, because it's a big one, and while peculiar, it beats with an enchanting rhythm. This is probably the warmest big-budget horror game ever made - it's as welcoming as it is creepy. Side quests see me crawling past faceless, thin apparitions that stop and start like broken toys, only to discover a tanuki disguised as a vending machine, or helping the soul of a resident find rest in the netherworld, or ambushing a hopping umbrella.
Ghostwire: Tokyo review
,
The best ghost games on PC
,
The best horror games on PC
---
PCGamesN Monday, March 21, 2022 7:00 AM
The Voyage to the Sunken City expansion is upon us, and that means it's time for another Hearthstone card reveal. The end of each in-game year is always an exciting time for fans of the card game, and this time is no exception as the Year of the Gryphon comes to an end. The latest expansion, Voyage to the Sunken City, takes players on a journey through the ancient city of Zin-Azshari. This underwater expedition is filled with sunken treasures, beautiful sights, and terrifying Colossal monsters to keep you on your toes.
In addition to a brand new expansion, there's also a new Hearthstone Core set to look forward to. In case you've been out of the tavern for some time, the Core set is a collection of new and returning cards which can be obtained entirely for free. The latest Core set contains 241 cards, so it's easy to see how rotating this set can drastically shake up the meta.
Our card reveal is none other than a Colossal card, which is one of the new keywords introduced in Voyage to the Sunken City. Colossal minions are so large that they introduce at least one additional minion to the board whenever they are played. This keyword even works when you summon the minion using a spell, meaning you don't need to play it from your hand to see the full effect.
Best Hearthstone decks
,
The best card games on PC
,
Free card games
---
Rock Paper Shotgun Latest Articles Feed Monday, March 21, 2022 1:00 PM
Critics who describe a work as a love letter to something else have obviously never written a love letter. Real love letters are written by people so ruined by an oxytocin-soaked brain that they're compelled to pick up a quill and rattle off paragraph after paragraph of rambling, horny nonsense, a hot stream of unalloyed adoration that is destined to one day be read aloud in a grave voice by the host of a mid-tier crime podcast.
Shredders is an actual love letter to snowboarding. It might have been coded using cut up letters from magazines. It is a pure, geeky, effusive veneration of the sport and its players, and so sincere about its passion for going down the side of a mountain on a long bit of wood that it occasionally verges on embarrassing. You've heard of dancing like nobody's watching, now get ready for a game about snowboarding made as though nobody will ever play it.
---
Rock Paper Shotgun Latest Articles Feed Monday, March 21, 2022 12:35 PM
The freakishly anthropomorphised four-fingered glove is back, and it's not even Halloween! You'll be able to play as Glover in a brand new PC port coming to both Steam and GOG, and rather than restoring the old PC port that already exists, it's been "completely redone" using the original source code from the N64 version of the game.
Piko Interactive are the developers behind this release. Buying old games and rereleasing them seems to be most of Piko's wheelhouse, as they've bought a bunch of old IPs and stuck the games onto digital storefronts. Piko Interactive were, for example, behind the Steam releases of Super 3D Noah's Ark, First Samurai, and something called Bubble Ghost which sounds cuter than it probably is. Piko's previous releases typically also include the original file for the game, so hopefully Glover purists will also be satisfied by this version. And game preservation is always a good thing.
---
Rock Paper Shotgun Latest Articles Feed Monday, March 21, 2022 12:25 PM
Microsoft recently announced that they'd cracked how to get Game Pass games running on the handheld Steam Deck. Great! It involves installing a beta version of Microsoft Edge (less great!) and, by way of a Game Pass Ultimate subscription, streaming those games to the Deck in a browser. Not running Game Pass games locally, in other words, but running them well enough to be playable, and with seamless compatibility for the Steam Deck's controls.
After having gone through the lengthy setup process (explained below, if you want to try streaming Game Pass games on the Steam Deck yourself) and playing for a while, I can say it's a good enough start in bringing Microsoft's library to Valve's handheld. Between this and the Epic Games Launcher, it's a relief that the Deck's default SteamOS won't be limited to Steam games after all. Still, a beta is a beta, and there are very much some kinks to work out.
---
Rock Paper Shotgun Latest Articles Feed Monday, March 21, 2022 10:44 AM
PlatinumGames want you to know that Babylon's Fall is, quote, not "in danger." In fact, it's so not in danger that they announced a new 1.1.0 update to Babylon's Fall with a statement over on Twitter saying that they have "no plans to reduce the scale of development on Babylon's Fall."
There's no official date set for the update yet, but you can read Platinum's full plans in a blog post. The update's split into two halves, with one focused on providing new content, and the other full of changes to try to improve the game based on player feedback. And I would imagine there's a lot of that to go through, based on how critical the reviews for Babylon's Fall were.
---
Rock Paper Shotgun Latest Articles Feed Monday, March 21, 2022 9:00 AM
It's incredible to me that the last Lego Star Wars game came out in 2016. This was Lego Star Wars: The Force Awakens, based on the first game in the new trilogy. For whatever reason, the other two films never got their own games - I just assumed that was because nobody liked the films that much. The truth is, developers TT Games have been working on them all along, albeit as part of Lego Star Wars: The Skywalker Saga, a mega-game including all nine mainline films in the franchise.
It's been in development for a while, and has been delayed several times, allegedly resulting in extensive crunch. It's finally coming out on April 5th, but having played about an hour of Episode IV, this is not the Lego Star Wars-ing I remember. The plots are the same, of course, but much of its mindless minifig bashing has now been swapped for... over-the-shoulder third-person shooting? I feel a great disturbance in the Force.
---
Rock Paper Shotgun Latest Articles Feed Monday, March 21, 2022 9:00 AM
Many creators leave fingerprints on their games, but few apply their digits as physically as Shinji Mikami in Ghostwire: Tokyo. One sidequest in Tango's open world spook-busting adventure sees a neighbourhood disturbed by piano music, eerily plonking away at ungodly hours. Roaming the streets you soon catch the haunting strains of Moonlight Sonata, a piece famously played in Mikami's Resident Evil to unlock a secret passage. But it's more than a cute nod. Ghostwire's credits reveal the player to be Mikami himself - showing off talents usually reserved for fellow Bethesda creators behind closed doors.
While I'm sure he contributed more than tinkling mood music for an optional quest, Ghostwire has been framed as a debutante ball for the next generation of Tango talent. In Archipel's ace interview series Mikami spoke about fostering new creative leads and taking more of a backseat compared to his work on The Evil Within, which was more clearly made in the Resi mold. The result is, by design, the studio's least Mikami-ish romp to date: a sprawling tale of a metropolis turned ghost town that is one part love letter to the city and its urban legends, and an opportunity to zap headless school girls and floating puppets with electrifying particle effects.
---
Rock Paper Shotgun Latest Articles Feed Monday, March 21, 2022 7:39 AM
Overwatch 2 may have been delayed, but it's finally, almost, here in a playable form! It'll be available from April 26th in a closed beta, and Blizzard are still taking sign-ups over on their site right now. According to an earlier post on the Blizzard website, this'll be the first of many betas, with players getting access to the game in phases. Earlier this month it was announced that Overwatch 2 was splitting up the PVP and PVE sections of the game, and this beta only includes the PVP half.
---
Twinfinite Monday, March 21, 2022 1:37 PM
Greetings, Vault Hunters! In the mood for a Borderlands-themed quiz? Well, we've got your back! With Tiny Tina's Wonderlands gearing up for a March 25 launch, we thought that now would be a good time to test your knowledge on Gearbox's popular looter-shooter. While Borderlands is full to the brim with guns, monsters, and… well, […]
---
Twinfinite Monday, March 21, 2022 1:27 PM
In Season 2 Reloaded, a new version of the Warzone map Rebirth Island will be coming. The map will now be named Rebirth Island Reinforced, which is fitting considering all the new defensive changes headed its way. The announcement has this lore give regarding the changes: As Operators trained up through Iron Trials, Perseus has […]
---
Twinfinite Monday, March 21, 2022 1:24 PM
Following the reveal of DLC character Testament for Guilty Gear – Strive-, Arc System Works released a dedicated video guide.
---
Twinfinite Monday, March 21, 2022 12:49 PM
Today CD Projekt RED officially announced that it's developing a new game within its popular The Witcher franchise.
---
Twinfinite Monday, March 21, 2022 12:23 PM
Today Gearbox Software announced that its action game Godfall is finally coming to Xbox Series X|S, Xbox One, and Steam.
---
Twinfinite Monday, March 21, 2022 11:59 AM
Today SNK announced that a returning character is coming as a free DLC for The King of FIghters XV, Omega Rugal.
---
Twinfinite Monday, March 21, 2022 11:42 AM
Sony interactive Entertainment announced the acquisition of the recently-formed Haven Entertainment Studios for its PlayStation Studios.
---
Twinfinite Monday, March 21, 2022 11:23 AM
Today Sega released a new trailer of the upcoming major Lost Judgment DLC The Kaito Files, focusing on Kaito's own primal senses.
---
Twinfinite Monday, March 21, 2022 11:16 AM
Developer Techland has today launched its Xbox next-generation update for the original Dying Light, adding three new video modes to the Series X and two to Series S. Dying Light 1 next-gen patch is here!We've added two videos modes on Xbox Series S and Xbox One X, and three video modes on Xbox Series X!Access […]
---
Twinfinite Monday, March 21, 2022 10:43 AM
Today, developer Grimbart Tales and publisher Assemble Entertainment bring their Mesoamerican-inspired 2.5D action-platformer ITORAH to PC, and to celebrate its release, the companies have dropped a new launch trailer showcasing the game in action. Feel free to check out said new footage down below: Fusing the 2.5D Metroidvania mechanics and hand-painted art-style of Hollow Knight […]
---
Twinfinite Monday, March 21, 2022 10:34 AM
Rabbit & Bear will soon release Eiyuden Chronicle Rising, the companion action JRPG of its main project, Eiyuden Chronicle: Hundred Heroes.
---
Twinfinite Monday, March 21, 2022 9:00 AM
Ghostwire: Tokyo on PC Since it was announced in 2019, Ghostwire: Tokyo has sat in an odd place. Even though it looked really good and had some interesting concepts, there just wasn't really any indication of what type of game it would be. Even with the recent previews, the looming questions regarding what the draw […]
---
Siliconera Monday, March 21, 2022 1:30 PM
Unalive, the first album from Hololive English Myth member Calliope Mori, is now available to purchase or stream. People can pick it up for $14.19. It is also available to listen to via services like Amazon Music, Apple Music, Spotify, and YouTube Music. There's a 3D music video for the title track "Unalive" online as well.
Here's the full track listing for Unalive.
"Unalive"
"Dead on Arrival"
"Graveyard Shift" with Boogey Voxx
"Lose-Lose Days"
"Huge W"
"Resting Power"
"Scuffed Up Age"
"Ouroboros"
"Unalive" (Japanese Version)
"Unalive" (Instrumental)
You can hear clips of every song on the album in a teaser video.

And here's the "Unalive" music video.

While this is Mori's first full album, she already has an established library of tracks. She released three EPs so far. The first is Dead Beats, which appeared in October 2020. Her second is Your Mori, an April 2021 release. A Lo-Fi version of that EP appeared in February 2022 as her third EP.
Mori's most recent performance came at Hololive Super Expo 2022. She and the other members of Myth all performed during the two-day Hololive 3rd Fes Link Your Wish concert.
Calliope Mori's Unalive album is now available.
The post Calliope Mori Unalive Album and Music Video Released appeared first on Siliconera.
---
Siliconera Monday, March 21, 2022 1:05 PM
Gotta Protectors: Cart of Darkness, the most recent game in the action defense franchise, is getting an English Nintendo Switch release. The game will launch on the Nintendo eShop on April 14, 2022. Additionally, a physical release is on the way from Limited Run Games.
Gotta Protectors: Cart of Darkness is a Nintendo Switch multiplayer action game from Yuzo Koshiro's company, Ancient. The third main game in the series, it follows 3DS title Gotta Protectors and Xbox 360 indie Protect Me Knight. A spinoff, Gotta Protectors: Amazon's Training Road (also known as Amazon's Running Diet), appeared as a new Famicom/NES release. Localization studio 8-4, which worked on the 3DS release, is also behind this game.
In February 2021, lead developer Karu_gamo told Siliconera that the English version of the game was "complete," but Ancient made no announcements made about the game's release.
You can check out the full announcement trailer below.
https://www.youtube.com/watch?v=cenevrURCrM

The physical version of the game will be available for pre-order from Limited Run Games starting March 25, 2022. In addition to a standard release, a Limited Edition of the game will include a physical soundtrack, pins, trading cards and an art and interview book. The soundtrack will contain songs from previous games in the series as well.
Limited Run Games, in addition to producing the physical limited edition of the game, is also making a physical, localized edition of Amazon's Training Road.
Ancient and 8-4 also launched an official site for the game, which for now houses only the game's trailer.
Gotta Protectors: Cart of Darkness will launch April 14, 2022 on Nintendo Switch.
Disclosure: A member of the Siliconera staff contributed to the production of the physical edition of the game. That staff member is in no way involved with the writing or publication of this article.
The post Gotta Protectors: Cart of Darkness Gets English Release, Limited Run Physical Version appeared first on Siliconera.
---
Siliconera Monday, March 21, 2022 12:30 PM
Aksys Games released another general otome game update, and it featured the Kimi wa Yukima ni Koinegau English name. Outside Japan, it will be known as Winter's Wish: Spirits of Edo. The subtitle refers to the fact that this is a Kyoho-era game involving a group of warriors who deal with monsters and spirits.
In addition to revealing the Kimi wa Yukima ni Koinegau English name, Aksys confirmed the pre-orders for the Switch otome game are now open. There are two options available. One gives people Winter's Wish: Spirits of Edo alone for $49.99. However, some could spend $10 more to get an online exclusive edition for $59.99. Its special feature is that it includes a copy of the soundtrack.
Here's a closer look at the English Kimi wa Yukima ni Koinegau box art. There's also a mock-up of the soundtrack CD.
[gallery columns="2" ids="921208,921209" link="file"]
As for the other Aksys Switch otome game updates, pre-orders opened for a number of other titles. People can call dibs on Lover Pretend and Paradigm Paradox online editions. Both have Fall 2022 launch windows. Those both also include a soundtrack CD. If people pre-ordered either one's standard edition ahead of time, Aksys will allow folks to add the album onto their existing orders for $9.99.
Winter's Wish: Spirits of Edo will come to the Nintendo Switch in 2023.
The post Aksys Games Otome Update Includes Kimi wa Yukima ni Koinegau English Name appeared first on Siliconera.
---
Siliconera Monday, March 21, 2022 12:00 PM
The Dungeon Fighter Online fighting game spin-off DNF Duel has a release date. On June 28, 2022, it will appear. It showed up during the Japan Fighting Game Roundtable 3 as the Arc System Works announcement. As a reminder, it is only one of its developers, as Eighting and Neople are also working on it.
The announcement also included the reveal of its latest trailer. It confirmed the DNF Duel release date, its inclusion in the ARCREVO World Tour, and showed the Mechanic from Dungeon Fighter Online.

There's also a separate AWT trailer. It confirmed that Guilty Gear Strive will appear and teased more DNF Duel announcements.

Since the Mechanic is only teased in the release date trailer, she'll likely get a full reveal at AWT. This typically entails a video dedicated completely to the fighter. It will showcase some of its standard and special attacks. The last one to show up was the Ghostblade. It spent under 40 minutes looking at him in a match.
As for playable characters, here are the other ones from Dungeon Fighter Online confirmed for DNF Duel.
Berserker
Crusader
Dragon Knight
Ghostblade
Grappler
Hitman
Kunoichi
Ranger
Striker
Vanguard
The DNF Duel release date is June 28, 2022. It will come to the PS4, PS5, and PC.
The post DNF Duel Release Date Falls in June 2022 appeared first on Siliconera.
---
Siliconera Monday, March 21, 2022 11:30 AM
Arika President Akira Nishitani offered Fighting EX Layer: Another Dash netcode system release date during the Japan Fighting Game Roundtable 3. It will appear on April 1, 2022. Following the reveal, he referred to it as "the next generation of netcode." He also noted that this isn't an April Fools' joke.
Ahead of this 2.20 Fighting EX Layer: Another Dash patch announcement, Arika already showed how it will change the game. Here's a comparison video.

As a reminder, the original Fighting EX Layer already offers rollback netcode. The PC version's beta for it began in July 2020. After that, it ended up being added to the PS4 and PC versions in the 1.14 update.
Nishitani did discuss the possibility of the Fighting EX Layer: Another Dash new netcode system coming to, say, the PC. He noted the team is "considering" it. It was during this portion that Nishitani said this new netcode "could turn out to be two to three times better than it is currently." He went on to say it wouldn't be out on other platforms in April 2022. However, he did say Arika would like to implement it in other versions of the game if they can.
Fighting EX Layer: Another Dash is available for the Nintendo Switch, and its 2.20 update will arrive on April 1, 2022.
The post New Netcode Coming to Fighting EX Layer: Another Dash in April appeared first on Siliconera.
---
Siliconera Monday, March 21, 2022 11:00 AM
There weren't only game-related announcements during the Japan Fighting Game Publishers Roundtable 3. Merchandise came up as well. Specifically, SNK announced that Bitmap Books will release The King of Fighters: The Ultimate History, which will include art and insight into the series. This book will appear worldwide in May 2022.
Few details about the The King of Fighters: The Ultimate History book came up during the presentation. However, a few things were clarified. First, the announcement showed the official art. Kyo Kusanagi is standing in front Iori Yagami on the cover. It will go over the series' history, discussing entries and showing behind the scenes art. It will be 544 pages.
We already had an idea that this book is on the way. Back on March 16, 2022, the Neo Geo Collector Twitter account leaked an image announcing it. That video included a few pictures of its pages. It also included an official website address, though that isn't live yet.
KOF The Ultimate History @bitmap_books pic.twitter.com/qv3ADOnR5A

— NeoGeoCollector (@NeoGeoCollector) March 16, 2022
This wasn't the only KOF announcement during this presentation. Two came up for KOF XV. The game will be getting a paid Team Pass 2 with six more characters and free Omega Rugal DLC.
Bitmap Books will release The King of Fighters: The Ultimate History sometime in May 2022.
The post The King of Fighters: The Ultimate History Book Will Appear in May appeared first on Siliconera.
---
Siliconera Monday, March 21, 2022 10:30 AM
KOF XV is continuing to become an "everyone is here" sort of fighting game, as the Japan Fighting Game Publishers Roundtable 3 revealed free Omega Rugal DLC and paid Team Pass 2 characters. Omega Rugal will appear first on April 14, 2022. After that, Team Pass 2 characters will begin appearing in Summer 2022.
Omega Rugal will be voiced by Tsuguo Mogami, who began voicing him in KOF Allstar. The character has been a part of the series since KOF '95. Though, standard Rugal Bernstein did show up for the first time in KOF '94. He typically shows up as a boss character. Which also ties into his debut here. In addition to becoming a playable character, his add-on will bring Boss Challenge Mode with him.
Here's the KOF XV Omega Rugal trailer. At the one minute mark, it stops focusing on the new character and starts looking at Boss Challenge.

As for KOF XV Team Pass 2, its announcement means a new roadmap. The only add-ons with release dates are the already available Team Garou DLC and upcoming Omega Rugal. Team South Town and character rebalancing will appear in May 2022. Team Pass 2 will kick off in Summer 2022 Team 3. Team 4 will follow in Autumn 2022.

The King of Fighters XV is available for the PS4, PS5, Xbox Series X, and PC, and the free Omega Rugal DLC will arrive on April 14, 2022.
The post KOF XV Omega Rugal DLC and Team Pass 2 Announced appeared first on Siliconera.
---
Siliconera Monday, March 21, 2022 10:00 AM
Before Eiyuden Chronicle proper, people will be able to explore a part of its world and meet some of its characters with Eiyuden Chronicle: Rising. Granted, it's a very different sort of game. This one is an action-RPG focused on exploring areas and acquiring resources. However, even after only a few hours with it, it is clear both pacing and character development will be important.
Eiyuden Chronicle: Rising begins with CJ. She's a Scavenger looking to prove herself during her rite of passage. Which brings her to New Nevaeh to explore its Runebarrows. After saving Hogan from some bandits, she learns its Barrows do indeed contain Rune-Lenses, and he brings her into town. While acting mayor Isha requires everyone who enters to get a 100,000 baqua explorer's license and takes a 30% artifact tax, there is another option. Filling a stamp card lets CJ earn a license so she achieve her goal. So, she heads off to help fill her card and earn her license, so she can eventually explore the Barrows, help build up the dilapidated town, aid its residents, and perhaps uncover the secrets behind its mysteries and earthquakes.
What really helps Eiyuden Chronicle: Rising after starting is how it works to establish its characters. We meet CJ right off, and get a sense of her determination and personality. She's extremely eager, and her turn of phrase helps establish her casual nature. We get an idea of the trader Hogan's resourcefulness, as well as his frustration dealing with bandits and Isha, shortly after meeting him. Likewise, Squash the accessory shop owner and artifact appraiser and he both help establish Isha's attitude before we meet her. (You will know the meaning of the word "rapacious" by the end of the introduction.) However, locals portray Isha and her plans in a different way, with the stamp card offer being a means to help the needy in town while getting prospective adventurers to do their part in an unexpected way. Before we even know Garoo's name, we know his reputation as a warrior and that his presence is helping to keep the town safe. (Even if it also comes at a price.)
Likewise, that pacing extends to the quests. It begins with the lowest of stakes. That is to say, you go looking for a lost cat in the first dungeon, The Great Forest. But eventually, as CJ proves herself, you get to do more and explore more. You'll get an axe to help gather wood to build a house, teaching you about resource acquisition in the process. Another main quest involves learning more about signposts and how to deal with dungeon bosses.
As for the battling, the early build of Eiyuden Chronicle: Rising reminded me of a simpler version of Sakuna: Of Rice and Ruin. It's a similar sort of action. Each character has their own sort of style and attack. CJ is a fast, close-range attacker. Garoo has a larger sword that is still a melee item, but offers a larger arc and range. Isha is the mage of the group and only ranged attacker. You have one dedicated attack button, and another for the active character's unique skill. (You can also of course move around and jump during fights.) It works and, like Sakuna, relies on swapping to build combos to really hurt foes. (Though, I mean, there's less zipping around since there's no celestial reinment.) It didn't strike me as being too complex in the time spent with the build I played. Granted, I did only see some very general, easy enemies and early bosses. But there could be potential here as you lean into certain characters' roles.
Speaking of said characters, the designs looked rather good in this early Eiyuden Chronicle: Rising build. The thing is, I felt it looked like it used 2D character designs and riggings that looked similar to the kind used for characters in mobile games like Another Eden: The Cat Beyond Time and Space. You know the sort. It doesn't look bad and developers can do a lot with these kinds of puppets. It is just a distinct look.
It isn't just the Eiyuden Chronicles: Rising characters that reminded me of Another Eden. Town structure and dungeon layouts did as well. You have interconnected spaces, which you explore by moving up, down, left, and right. There is also a fast travel option that lets you jump to important areas when not in a dungeon. Also, in town I did have a map I could turn to. When inside a dungeon, signposts are your fast travel points, and you need to be at one to quickly teleport somewhere else.
Even at this early phase, the sense of progression in Eiyuden Chronicle: Rising feels very natural and the characters' development seems to be a priority. You're gradually learning more about everyone both in your interactions with them and people who know them. You see them grow more interesting as you spend more time with them. You come to see New Neveah as a hub and respite, with excursions into the dungeons proving as challenges and resource havens. We'll have to see how things all tie together once it debuts.
Eiyuden Chronicle: Rising is in development for the Nintendo Switch, PS4, PS5, Xbox One, Xbox Series X, and PC. It is expected to release in Spring 2022.
The post Preview: Eiyuden Chronicle: Rising Focuses on Character Development and Setting a Good Pace appeared first on Siliconera.
---
Siliconera Monday, March 21, 2022 9:01 AM
Odds are Ikumi Nakamura's infectious introduction of Ghostwire: Tokyo is what got you first interested in the title. From there, it was the promise of an action-filled adventure through the streets of Tokyo. Toss in a healthy dose of Japanese folklore, letting players pet every animal in the game, and climbing to the tippy top of 109. All of this sure sounds like a winner for Tango Gameworks. And if my addiction to hunting down every darn hidden item in this game means anything, get the trophies ready.
Please note that this review contains minor Ghostwire Tokyo story spoilers.
When we meet Akito and K.K., it's on the heels of an immense fog rolling through Tokyo. Shibuya Crossing, normally bustling with activity, is devoid of life. Everyone touched by the fog vanished. In the wreckage of a car crash, an entity looks for a body it can inhabit. There aren't many, and time is of the essence. Which is how the spirit of a former detective comes to possess a young man named Akito. K.K. explains that he is the only thing keeping Akito here. If they work together, they can find the culprit and put an end to his nefarious scheme to merge the worlds of the living and the dead.
They aren't completely alone. Some of K.K.'s old companions still linger. Ed's telephone network collects the souls Akito saves in the hopes of reuniting them with their corporeal forms. Rinko aids them by analyzing data and tracking potential activity. Ed is only ever a voice on the wire, but knowing that he's watching over all of the souls you send his way is reassuring somehow. Rinko's carrying some baggage which keeps her tethered to this world. Helping Akito and K.K. bring down the man in the Hannya mask drives her now.
As the world of the dead seeps in, so do a variety of spirits and otherworldly creatures. Most prevalent of these are the Visitors roaming the streets. These are malicious souls hellbent on staying here. Mixed in with the angry high schoolers and office workers are more dangerous enemies. Kuchisake (the split faced woman) moves and strikes quickly with her giant scissors. If you spot an Amefurikozo, tread lightly. He may look like an innocent child splashing about in his raincoat. When he senses you, be ready to fight. Danger lurks around every corner. Tread lightly and use every trick in Akito's pocket to make it to safety.
I absolutely love the battle mechanics in Ghostwire: Tokyo. It's a combination of three types of elemental damage, alongside melee strikes and archery. Gust attacks are Akito's primary source of magic. Eventually, he finds water and flame attacks, but wind will always be his most plentiful magic type. You must Attack your opponent until its core is fully exposed. At this point, K.K. will prompt you to grab hold of it and yank it out. Removing the core is the only way to make sure the enemy can't respawn the next time you are in the neighborhood. You can deal damage until the enemy poofs away too, leaving only ether behind. You just run the risk of them showing up in the future.
Some battles take place in a sort of pocket dimension. These are not quite in one world or the other. The space is warped, with items shifting to block your path. This is typically the case for larger story or side quest missions. Breakable items to refill ether respawn here, so Akito is never without access to spell weaving. There was only ever one or two of these battles where it took me more than a couple of attempts to figure out the pattern and defeat the enemy.
If you're playing on PlayStation 5 like I am, you are in for a real treat with its DualSense functionality. The first thing you will notice is that K.K.'s voice comes through both your TV and controller. This really pushes the whole "attached spirit" vibe. Other audio cues from the speaker will let you know if you're in range of special items or if Visitors are close. Haptic feedback is so diverse too. Whether it's the heavier vibration during a battle or the softer, smaller, almost imperceptible tapping when raindrops fall on your shoulders, Ghostwire: Tokyo may just make the best use of the controller yet. Oh! And you can use the touchpad to make sealing symbols instead of the right stick. (Which works so much better, in my opinion.)
As you cleanse torii gates and push back the fog, Akito will come across lingering souls to collect. He can absorb them into katashiro, a simple paper doll, and then transmit them via public telephones to Ed, who will watch over them. Transmitting souls is one of the best ways to earn experience and cash. They always show up at a newly cleansed gate, upon completing side quests, after cleansing corruption spots, or just tucked away in alleys or on rooftops. Spectral vision is a great way to spot them. Akito can hold up to fifty katashiro, which is a lot of souls to have in your back pocket. You can also save souls from containment cubes and by letting yourself get consumed by the Hyakki Yako when it marches down the street.
Leveling up and discovering K.K.'s investigation notes grant skill points. You can upgrade your elemental weaving techniques and melee skills, as well as carrying capacity for arrows and consumables. Sometimes, progression is locked behind magatama. You can collect magatama by finding special yokai on your map. Some, like the kappa, require a bit of trickery. Kodama and oni appear once any Visitors threatening them have been removed. Yokai have their own special map markers and usually show up as soon as you cleanse a gate. You can tag them with a marker, and K.K. will shift your attention to them as soon as they are within sight.
Another way to improve Akito's abilities requires hunting down Jizo statues and prayer beads. Jizo statues are some of the toughest things for me to find. Sure, you can make offerings at a few shrines that will highlight ones in the area you haven't prayed to. But not all shrines have offering boxes. After using the PlayStation help cards and scouring the streets and alleys by spamming my spectral vision, I just have a few more to locate. As for prayer beads, there are a few ways to find them. Some of the smaller shrines you can cleanse contain beads. You can also earn beads as rewards for turning in relics at the special Nekomata stalls. You'll find all kinds of beads as you explore and turn in requests. Just don't forget to equip them.
Scaling buildings in search of items or following story trails is a huge part of Ghostwire: Tokyo. When you hear the heavy flapping of wings, check for a tengu. These yokai are friendly and don't get upset when Akito grabs them to reach new heights. You can even unlock a skill to summon a tengu (space allowing), which comes in very handy.
One of the cool things in Ghostwire: Tokyo was that not only did consumables heal Akito, every single time I ate one, it also increased his health bar a tiny bit. Pair that with health increases from leveling up, I felt invincible. Sure, a decent mob could pose a problem. But when K.K. and Akito's sync gauge is maxed, I am grabbing multiple cores at once and smashing them to smithereens. Then I chow down on some onigiri or kakigori, lick my fingers, and get right back in there.
After watching the credits roll on Akito and K.K.'s journey, I still find myself itching to finish up every single thing in Ghostwire: Tokyo. Pray at those last few Jizo statues. Find the remaining tanuki. Figure out how to get inside of the 24th floor of the shopping complex so I can take out its pesky corruption spot. I'm forty hours in and counting and one hundred percent willing to do it all over again. It's been a while since I've had this much fun playing a video game, and I don't want it to end.
Ghostwire: Tokyo will be available on March 25, 2022 for the PC and PlayStation 5.
The post Review: Ghostwire: Tokyo is Delightfully Teru-Teru-fying appeared first on Siliconera.
---
Siliconera Monday, March 21, 2022 7:00 AM
miHoYo is hosting another Genshin Impact art contest, this time featuring Venti. The art contest will remain open until April 3, with winners announced on April 25, 2022. A total of 19 winners will be selected from the pool of contestants. Rewards will include Primogems and Genshin Impact merchandise. Like in previous art contests, contestants will need to use specific hashtags when posting their submissions to Instagram, Facebook, or Twitter, along with filling out a specific form. The form can be accessed from the official Genshin Impact website.
There are a total of four categories concerning winners for the Genshin Impact Venti art contest. These are as follows:
First Prize (1 Winner) - 3,000 Primogems
Second Prize (3 Winners) - 1,000 Primogems
Third Prize (5 Winners) - 500 Primogems
Lucky Prize (10) Winners - Genshin Impact merchandise prizes worth $20
Previous art contests have featured characters like the Raiden Shogun, Sangonomiya Kokomi, Zhongli, and Ganyu. Similar prizes have been distributed to winners. However, in the case of the Zhongli and Ganyu art contest, winners also received cash prizes.
Along with the Venti art contest, the character will be available to obtain from a limited banner with the release of version 2.6. This is not the first time Venti has been available through a rerun banner since his release in September 2020. Players also had the opportunity in March 2021 to obtain the character.
Genshin Impact is available for the PlayStation 4, PlayStation 5, PC, and Android and iOS devices. It is in development for Nintendo Switch. The 2.6 update will launch on March 30, 2022.
The post Genshin Impact Venti Art Contest Rewards Include Primogems appeared first on Siliconera.
---
Siliconera Monday, March 21, 2022 6:30 AM
Square Enix announced it will release a Kingdom Hearts carry-on bag in July 2022. Pre-orders for the Kingdom Hearts carry-on bag are available through the Japanese Square Enix e-Store. It will cost 18,480 yen ($154) and matches the Kingdom Hearts suitcases announced for the 20th anniversary of the series. [Thanks, Famitsu!]
Like the suitcases, the Kingdom Hearts carry-on bag features motifs associated with the series. It also features zippers in the form of the Kingdom Key. The bag has a secondary strap as well, which can be used to sling it over your shoulder. You can take a look at the bag below.
[gallery ids="921170,921171,921172" link="file"]
The item is featured on a special page of the Square Enix e-Store, which lists other 2oth anniversary goods and general Kingdom Hearts merchandise. This includes a Kingdom Hearts Kingdom Key ice tray, as well as a special mouse pad that features the Dive to the Heart illustration.
Square Enix has planned an event to celebrate the 20th anniversary of the Kingdom Hearts series. It will be held in Tokyo, Japan on April 10, 2022. The event will feature a live Q&A segment with developers, an exhibit, and a mini-concert. While the event features a limited amount of guests, a recorded version will be made available online at a later date.
The themed carry-on bag will be released in July 2022.
The post Kingdom Hearts Carry-On Bag Available for Pre-Order appeared first on Siliconera.
---
Siliconera Monday, March 21, 2022 6:00 AM
miHoYo has further detailed how exploration and gameplay will function in The Chasm, a new area that players can traverse in Genshin Impact Version 2.6. This includes a complete breakdown of the Lumenstone Adjuvant item that was detailed during the Genshin Impact Version 2.6 Special Program. Additionally, the post reveals some obstacles players will need to overcome in order to progress through The Chasm.
For example, Dark Mud can be found throughout the area. Players walking through Dark Mud will have their HP slowly drained, and their movement speed will be reduced. Certain monsters within the Dark Mud will also become more powerful. Additionally, Dark Mud drains the energy of the Lumenstone Adjuvant. However, players can rid areas of Dark Mud by destroying Oozing Consecrations with the Lumenstone Adjuvant. This can be done by using the Lumenstone Adjuvant's unique ability, Blooming Light.
Players can increase the range of Blooming Light, as well as the general visibility provided by the light, through upgrading it. This can be done by collecting Lumenspars and Lumenstone Ore. While exploring, players can recharge the Lumenstone Adjuvant through Lumenlamps and Lucklight Flies.
The Chasm will be more than just a new area to explore in Genshin Impact, as an Archon Quest is tied to the area. Players will be able to interact with Dainsleif through this Archon Quest and learn more about the secret of the twins.
Genshin Impact is available for the PlayStation 4, PlayStation 5, PC, and Android and iOS devices. It is in development for Nintendo Switch. The 2.6 update will launch on March 30, 2022.
The post Genshin Impact The Chasm Gameplay Details Shared appeared first on Siliconera.
---
Destructoid Monday, March 21, 2022 1:30 PM
---
Destructoid Monday, March 21, 2022 1:05 PM
---
Destructoid Monday, March 21, 2022 1:00 PM
---
Destructoid Monday, March 21, 2022 12:30 PM
---
Destructoid Monday, March 21, 2022 12:00 PM
---
Destructoid Monday, March 21, 2022 11:30 AM
---
Destructoid Monday, March 21, 2022 11:00 AM
---
Destructoid Monday, March 21, 2022 10:00 AM
---
Destructoid Monday, March 21, 2022 9:00 AM
---
Destructoid Monday, March 21, 2022 9:00 AM
A complicated specter For a long while I wasn't sure what to think of Ghostwire: Tokyo. The marketing made it...
The post Review: Ghostwire: Tokyo appeared first on Destructoid.
---
Destructoid Monday, March 21, 2022 7:30 AM
---
Destructoid Monday, March 21, 2022 6:00 AM
---
PC Invasion - FeedDDD Monday, March 21, 2022 1:02 PM
It's been nearly six years since we bid Geralt of Rivia goodby with the closing of The Witcher 3: Blood and Wine. Since then, CD Projekt Red moved away from swords and sorcery to near-future dystopia in Cyberpunk 2077. However, even as we were getting fitted with new buggy cyberware, there were talks that the developer could return to the saga that made it famous. Today, we know. CD Projekt Red has announced that it's developing a new Witcher game, one created with Unreal Engine 5. It feels almost too quick to hop back on Roach. After all, Cyberpunk 2077 is still in development. Jokes aside, it seems the majority of the developer has moved to this new Witcher project. There isn't much to say on the next game at the moment. The reveal page mentions only that the company is moving away from its proprietary REDengine to adopt Unreal Engine 5. Cyberpunk 2077's upcoming expansions will still use the old engine, the company says in the reveal. "This is...
---
PC Invasion - FeedDDD Monday, March 21, 2022 12:00 PM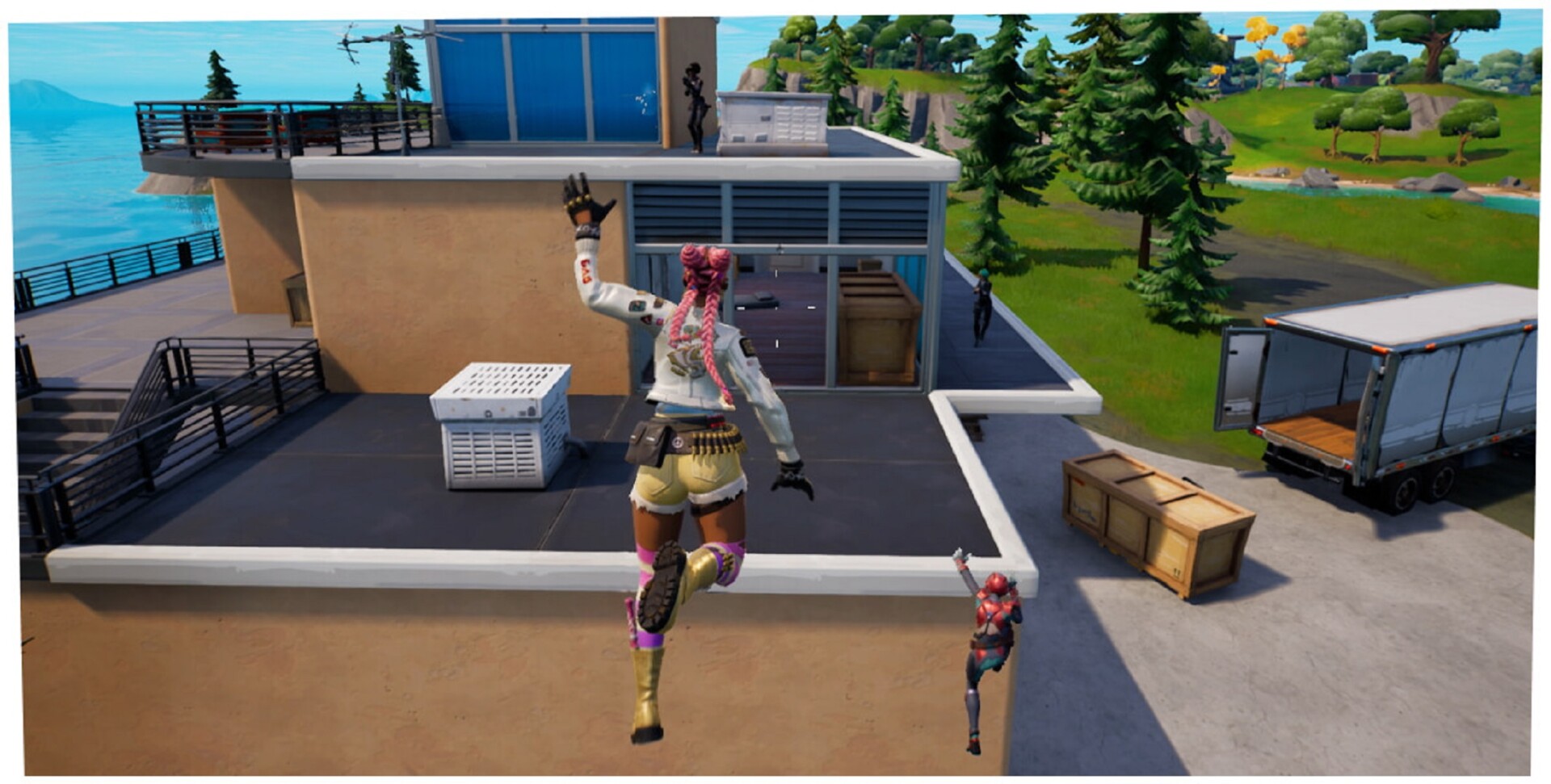 The next instalment of Fortnite's third chapter has arrived. In Fortnite Chapter 3: Season 2, the Resistance and IO are battling it out to get their hands on the island's points of interest. As always, there is a new Battle Pass and more ways to spend your gold bars. However, this season has brought new content in the form of new mechanics, map changes, and so much more into Fortnite Chapter 3: Season 2. When you first open your Fortnite map, you will see that IO blimps are floating above various points of interest. They are attached to the ground by zip lines which you can use to travel up to the blimp and get your hands on the loot on board. Apart from blimps, the IO's have brought titan tanks with them, which will allow you to take over the island. Run and jump into Fortnite Chapter 3: Season 2 Perhaps the biggest change introduced this season is new mechanics for you to master. Sprinting has been added to Fortnite to allow you to run even faster. You can...
---
PC Invasion - FeedDDD Monday, March 21, 2022 11:30 AM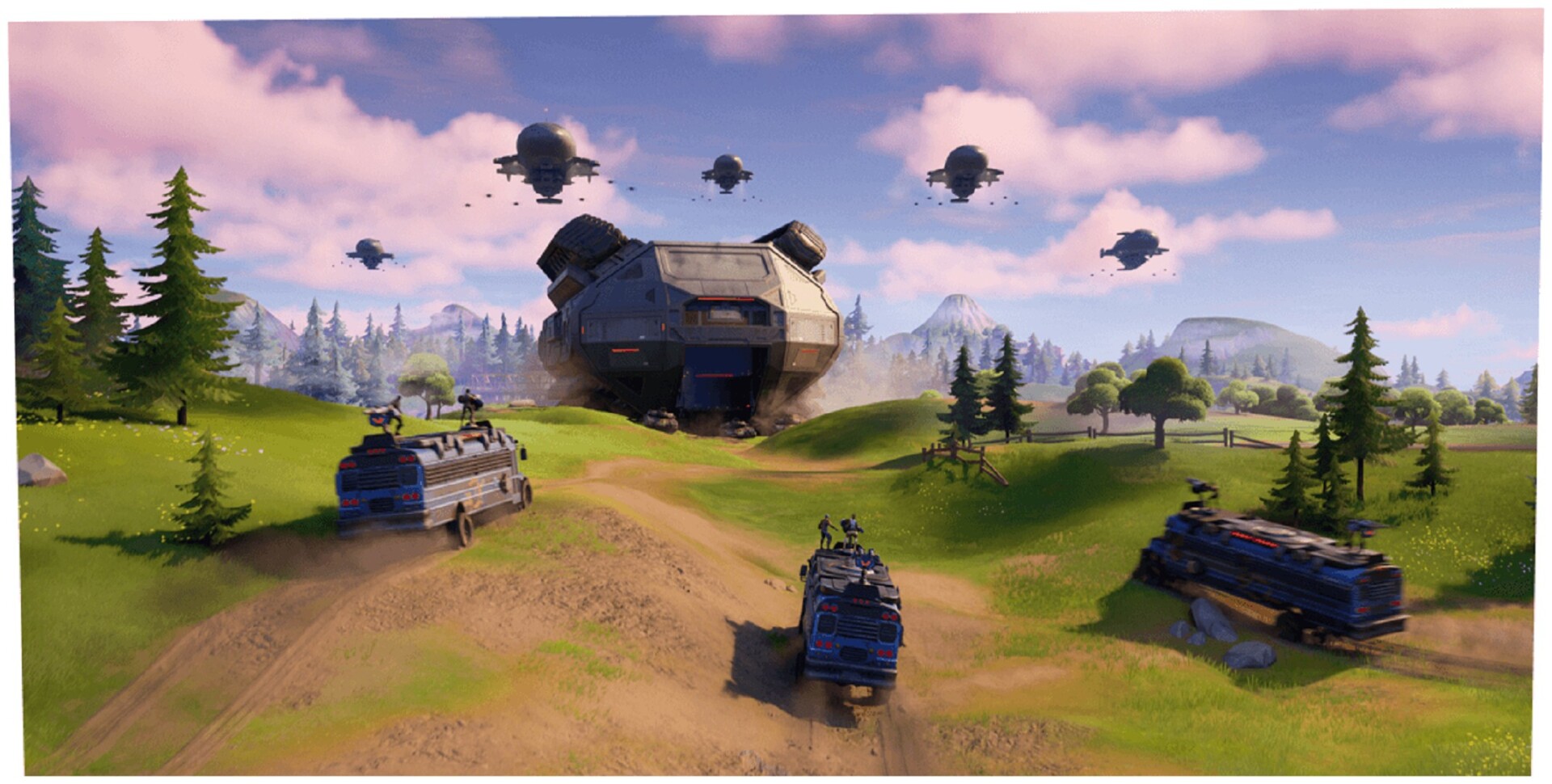 Fortnite Chapter 3: Season 2 has arrived, and Epic Games has started the new season with an array of new content. Included is new mechanics, the return of donation boards to contribute towards the war effort, and so much more. One of the core mechanics in Fortnite that makes it stand out in the battle royale genre is building. Using your materials can allow you to gain height advantage and protect you from enemy fire. Now, building has been removed from Fortnite in this latest season, leaving you with just your loot to work with. Interestingly, a no-build playlist was leaked back in October 2021, so Epic Games has had this in the works for a while. To compensate for the loss of building, you have further protection in the form of an overshield. This is the first thing that will be depleted when you take damage. Once your overshield cracks, that is when your health and shield can receive damage. However, your overshield recovers over time, even if it gets hit down to zero. Bui...
---
PC Invasion - FeedDDD Monday, March 21, 2022 11:00 AM
Six months after its initial launch, developer Amazon Games has revealed its development roadmap for New World. The troubled MMORPG has had a difficult start to life with its lack of new content being a huge problem. The hope among players is that this roadmap that details plans for spring, summer, and autumn shows that Amazon has an intent to fix that. Spring will see the arrival of a new Expedition, Tempest's Heart. This is the finale of the Isabella arc of the main story. Bringing a new weapon, the Blunderbuss, the Expedition will arrive alongside the March update. The Blunderbuss is a short-range shotgun that offers high mobility and scales with strength. Both of these can be tested on the Public Test Realm ahead of their release on the live servers later this month. The development roadmap also confirms that improvements to the PvP aspects of New World are planned. These will come later in spring, with 3v3 Arenas and a new PvP Reward Track both in the works. Can i...
---
PC Invasion - FeedDDD Monday, March 21, 2022 10:00 AM
After the American finals of the ArcRevo World Tour, Arc System Works made several big announcements for the future of Guilty Gear Strive. The biggest news being the return of a fan-favorite character, Testament. Last seen in Guilty Gear XX way back in 2002, Testament is one of those characters that series veterans thought they'd never see again. One of those reasons being how unbelievably powerful they were in previous games. Testament is one of those characters who usually ends up high in the tier list when they show up on a roster, similar to Akuma. Also, considering Strive's slower, more ground-focused gameplay, how Testament could be brought into this system was another big question. Testament retains their scythe based move set in Guilty Gear Strive, but with clear changes. It feels like they've borrowed more from someone like Ragna the Bloodedge from Blazblue than their previous incarnations. Testament is able to use blood skulls to keep the opponent juggled in the air...
---
Tabletop Gaming News Monday, March 21, 2022 1:00 PM
---
Tabletop Gaming News Monday, March 21, 2022 12:00 PM
---
Tabletop Gaming News Monday, March 21, 2022 11:00 AM
---
Tabletop Gaming News Monday, March 21, 2022 10:00 AM
---
Tabletop Gaming News Monday, March 21, 2022 9:00 AM
---
Player Assist | Game Guides & Walkthroughs Monday, March 21, 2022 1:00 PM
Lost Ark's PvP mode promises fun and competitive online battles. Generally, the MMORPG genre features a mostly PvE or Player Versus Environment/Enemy gameplay where players work together to defeat a more powerful monster/boss. As the most popular MMORPG game ever on Steam, Lost Ark's PvP mode is bound to see many players going against each […]
---
Player Assist | Game Guides & Walkthroughs Monday, March 21, 2022 12:00 PM
A young woman is wearing armor over a maid outfit with dreams of joining the ranks of the Knights of Favonius in their ranks someday. Noelle is a maid who faithfully serves the order of knights in the City of Freedom. Despite her skills and being a huge help to the people of Mondstadt, she […]
---
Player Assist | Game Guides & Walkthroughs Monday, March 21, 2022 11:00 AM
Over the past couple of months, we have seen a bunch of new Scenarios get added in The Sims 4's Base Game. So far, we have 12 Scenarios that will permanently remain in the game, and one of them is the romance slash career-oriented challenge called The Power Couple! All About the Power Couple Scenario If you have been […]
---
Player Assist | Game Guides & Walkthroughs Monday, March 21, 2022 6:53 AM
PlayStation had already given us an extensive look at Hogwarts Legacy last week, but it looks like we have more to see from this highly-anticipated Wizarding game. Just in, we have a behind-the-scenes look that has the devs talking about what it takes to deliver a AAA Potter experience. Watch this: While the movies have […]
---
Player Assist | Game Guides & Walkthroughs Monday, March 21, 2022 6:37 AM
Star Wars games had undergone a major stumble with Battlefront 2 so it was essential that EA Games found a hit with Star Wars Jedi: Fallen Order—and the title was able to deliver. Now fans are waiting for the sequel, and we may have just gotten an update on when we'll get the official reveal. […]
---
Player Assist | Game Guides & Walkthroughs Monday, March 21, 2022 6:12 AM
Fighting game title Tekken has had many adaptations over the years from an animated film to an actual live-action movie, and now Netflix has dropped a trailer for the CG-animated Tekken: Bloodline. Here's the official description: "Power is everything." Jin Kazama learned the family self-defense arts, Kazama-Style Traditional Martial Arts, from his mother at an […]
---
Pivotal Gamers Monday, March 21, 2022 10:15 AM
What's up all? We have another great offer from itch.io for JASKINSCAPE. Their message follows. Get JASKINSCAPE for FREE! A few words about JASKINSCAPE Escape a mysterious cave using bombs Last minute notes Login with your itch.io account, follow the on-screen instructions to add it to your library. Still here? Just click on the button below and follow the listed instuctions. As simple as th...