---
Kotaku Saturday, November 5, 2022 10:30 AM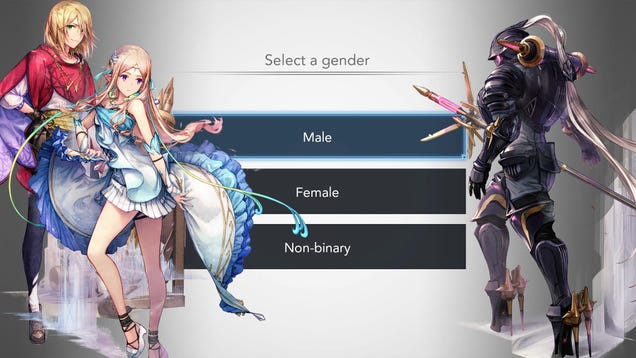 It shouldn't be a big ask from gamers to have more gender-inclusive pronoun options in a video game, especially in RPGs. One producer at Square Enix thinks helping gamers feel welcome by including non-binary pronouns is such a small ask that it was a no-brainer to have it be a part of his new game.
---
Kotaku Saturday, November 5, 2022 10:15 AM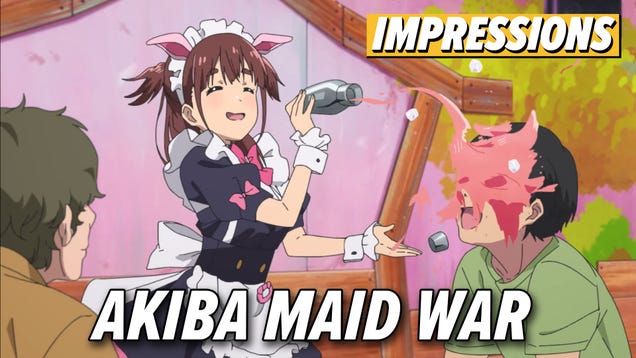 ---
PCGamesN Saturday, November 5, 2022 1:21 PM
While we still don't know the exact Starfield release date, a recent interview with a high ranking Microsoft employee has indicated that, yes, it will be releasing sometime after Redfall. Both Bethesda's RPG and Arkane's newest shooter were delayed at the same time earlier this year, with release dates yet to be confirmed for both.
Starfield release date
,
Starfield ship design
,
Starfield Game Pass
---
PCGamesN Saturday, November 5, 2022 1:05 PM
"Kim, doesn't this all feel a little bit culty?" Steam horror game The Chant brings together the mystical intrigue and interpersonal drama of Life is Strange, the 'mysterious cult gone wrong' vibes of folk horror film Midsommar, and the tense third-person action-adventure game stylings of games such as Resident Evil, The Evil Within, and The Last of Us. Best of all, you can play it right now.
Best horror games
,
Best action-adventure games
---
PCGamesN Saturday, November 5, 2022 12:09 PM
Metal Gear Solid 2, the 2001 action game from creative visionary Hideo Kojima, has finally had a proper third-person camera mod released, not long after the project was announced to be borrowing from the updated release of Metal Gear Solid 3: Subsistence. Yes, this means you can play a sort of hybrid between MGS2 and 3 right now, as the mod has been made public.
---
PCGamesN Saturday, November 5, 2022 11:46 AM
There have been lots of fantastic Cyberpunk 2077 mods for CD Projekt Red's open-world game, but the most essential among them has now been released - a mod allowing you to pet Nibbles the cat after bringing her back to V's apartment. With so much to do and so much to see in the RPG game, it's quite possible to miss Nibbles altogether. However, if you take a few moments to interact with her, you can bring the Sphynx cat back to V's apartment as a permanent resident.
Cyberpunk 2077 review
,
Cyberpunk 2077 lore & universe
,
Buy Cyberpunk 2077
---
PCGamesN Saturday, November 5, 2022 10:37 AM
Without any The Sims 4 mods, a player has managed to romance, sleep with, and get the Grim Reaper to ask them to be their Sim's girlfriend, because the life game is just weird like that. Strange opportunities regarding The Sims 4 Grim Reaper aren't anything new, but it's still very funny to see some success, which has left others lamenting their lack of love from the personification of Death.
Best Sims 4 mods
,
Best Sims 4 sex mods
,
Play The Sims 4
---
Rock Paper Shotgun Latest Articles Feed Saturday, November 5, 2022 5:21 PM
Overwatch 2's next hero was introduced during last night's Overwatch League Grand Finals, as planned. It's Ramattra, an Omnic war machine and Tank class hero who can shift between two different styles of fighting. There's an origin trailer and more details below.
---
Twinfinite Saturday, November 5, 2022 5:00 PM
iniBuilds is bringing one of thge most popular fighters of WWII to MSFS.
---
Twinfinite Saturday, November 5, 2022 4:13 PM
Complete the challenges of the Adventurer's Trials event to earn valuable rewards.
---
Twinfinite Saturday, November 5, 2022 2:27 PM
Touko Aozaki's mysterious charm shines in the new trailer of Which on the Holy Night.
---
Twinfinite Saturday, November 5, 2022 1:53 PM
Ghost Rider is a powerful damage dealer in Marvel's Midnight Suns.
---
Siliconera Saturday, November 5, 2022 3:00 PM
"Achtung! Achtung!" The shout pours in through an offscreen receiver, staticky and muffled. Frederick Chopin's "Raindrop" is playing over scenes of ruined brutalist buildings, their halls occupied with indiscernible horrors that lumber after a woman in red and black. This was the announcement trailer for German developer rose-studio's SIGNALIS. While it provided a glimpse into what the studio was cooking up at the time, it only touched the surface of the horrors that lurked within.
The game begins as ELSTER, a Replika (or artificial being), awakens alone in the remains of a ship sent off into the bowels of space to the planet set at the edge of an unknown galaxy. Within minutes, you find yourself in a dilapidated facility known as Sierpinski, bereft of any life save for the few Replikas you encounter on your way to find a woman named Ariane Yeong. A promise the pair made holds them together, spurring the Replika onwards. You piece together information that informs you of the events that potentially transpired before your arrival. There are notes left by the other Replikas and Gestalts (humans, in this case) that inhabited the facility, as well as manuals and leaflets that extrapolate on gameplay mechanics that tie into worldbuilding.
SIGNALIS uses these elements to passively tell a story of an authoritarian regime extending its power beyond the stars. It speaks of exploitation and oppression using Cold War era imagery, and of the arms race that left behind nuclear waste that irreparably changed our own real-world environments by using its own analogies and visuals to create a layered experience that leaves you wanting to know and understand more. ("This is not a place of honor...") It draws upon these themes to create something that lingers in the back of the mind, something that sticks with you once the credits roll for the first or fourth time.
The dialogue is also incredible, with some of the rawest lines I've ever experienced in a game coming in brief flashes through sparse, but well-placed, cutscenes. All of the characters stand-out, specifically those given additional screen-time, but even the Replikas you meet holding on to or exploiting their humanity manage to contribute to the excellent passive storytelling. Even if they appear for only a few, brief moments, they leave a mark.
But SIGNALIS is more than that. It is evocative and striking in the way that it presents its themes. Hard cuts and transitions from environments to character illustrations and text blend and mix language in a way that feels poignant. Sudden shifts to first person add extra flavor to the overall presentation as you navigate the memories of a you that isn't you. These moments are interspliced with static and flashes of red; clear signals of the decaying of the mind and intrusive memories that threaten to overwhelm ELSTER. The few cutscenes that do play out leave a lasting impression in the way it incorporates the "Isle of the Dead" by Arnold Bocklin in its various iterations. Its cycles that repeat, over and over, and over again... different, but somehow the same as ELSTER looks for the woman she loves. It's this looming sense of dread, sorrow, and purpose that punctuate SIGNALIS in every aspect, be it through its narrative, loose and left to interpretation, or the level design that forces you onwards through places that were once familiar.
Much like how the game draws inspiration from obvious culprits (Silent Hill and Resident Evil to name a few), but comes out the other end with its own identity. It pulls on that familiarity to make players experienced with classic survival horror almost feel at ease. It was second nature navigating menus and dodging the twisted remains of other Replikas that lurked down dark corridors. It was that memory of the familiar that had me saving ammunition or searching and sleuthing for information to solve challenging puzzles that tested my wits. However, these inspirations do not define SIGNALIS. Instead, they only serve to enhance it.
Some may find issue with the limited inventory and item box system, but the developers are looking to add more inventory slots to make the game more accessible. The controls on the controller can sometimes feel tough to navigate, especially when trying to single out a target in a group of enemies, but it doesn't make the game impossible to play. There is also difficulty selection immediately available upon starting the game, so you can opt for a more challenging experience or something a bit more leisurely. That said, I appreciated the tension these more archaic game design elements provided, since I had to make sure runs from room to room were worthwhile as I evaded the more dangerous Replikas that appeared in the later half of the game. (Also, once you think you've beaten the game... you haven't. So please do yourself a favor and continue even after the credits roll.) It's tried and true survival horror at its finest.
By the end of it, everything swells together to create something that lingers in the back of the mind, gnawing away like a memory desperate to resurface. SIGNALIS is a game that I will never forget. And I will never forget the promise that was made between ELSTER and Ariane — of their love as selfish and cruel or beautiful and compassionate as it may be — that persisted through endless cycles of distortion and tragedy.
SIGNALIS is available on PlayStation 4, Xbox One, PC, and Nintendo Switch.
The post Review: SIGNALIS is Unforgettable appeared first on Siliconera.
---
Siliconera Saturday, November 5, 2022 12:00 PM
Sweet Paradise in Japan announced that it will offer a limited-time collaboration with Spy x Family. Visitors will be able to eat snacks and enjoy drinks based on their favorite characters from November 12 to December 15, 2022. There will also be exclusive merchandise to purchase. Ordering something will garner you a free coaster. [Thanks, Famitsu!]
The key visual for the Spy x Family Sweets Paradise collaboration features the Forger family (including Bond), Becky, and Damian. As for the menu items and their prices, they are:
Anya's Smug Smile Pancake (700 JPY)
Loid's Breakfast Plate (700 JPY)
Yor's Rose Fondant Chocolat (700 JPY)
Bond Parfait (700 JPY)
Becky's Meat Spaghetti (700 JPY)
Damian's School Lunch Steak Set (1100 JPY)
Starlight Anya Drink (500 JPY)
Loid's Original Caffeine-free Blend Coffee (500 JPY)
Bond's Tapioca Coconut Milk (500 JPY)
Yor's Rosehip Tea (500 JPY)
Damian's Cheeky Grape Soda (500 JPY)
Cafe au lait cocoa with a random character on it (500 JPY)
[gallery columns="5" ids="939051,939050,939049,939047,939052" link="file"]
Just visiting Sweets Paradise during the collaboration will allow you to get a free paper place mat. As well, when you spend 2000 JPY on the exclusive merchandise, you can get a free postcard. Types of merchandise available for purchase include acrylic stands, ballpoint pens, and car stickers. There are two types of car stickers: one that says a family is on board, and the other saying there is a dog in the car.
Spy x Family is available for streaming on Crunchyroll. The Sweets Paradise collaboration will run from November 12 to December 15, 2022 in seven different locations in Japan.
The post Spy x Family Foods to Appear at Sweets Paradise appeared first on Siliconera.
---
Latest Games on Play iDev Games Saturday, November 5, 2022 12:56 PM
Dodge the Uomo Ago spikes and survive as long as possible. Good luck and don't get hit ;)...