---
GamersHeroes Thursday, December 2, 2021 9:10 PM
After a minor delay, Heart Machine and Annapurna Interactive's Solar Ash is finally here. Should platforming fans add this to their holiday queue, or is it simply not worth your while?
The post Solar Ash Review appeared first on GamersHeroes.
---
Kotaku Thursday, December 2, 2021 8:15 PM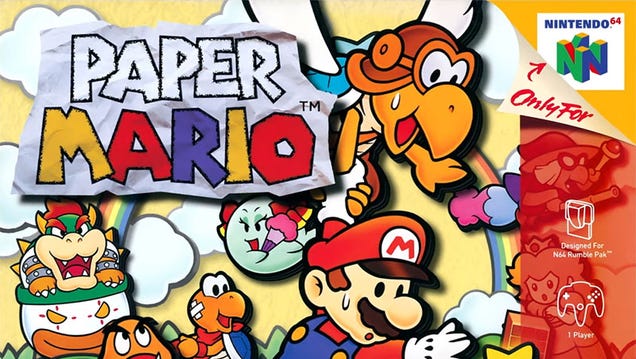 The Nintendo Switch Online's expansion pack, which brought N64 games to the subscription service for the first time, launched with nine titles, many of which were not in great shape. The tenth, out later this month, will be the original Paper Mario.

---
Kotaku Thursday, December 2, 2021 8:00 PM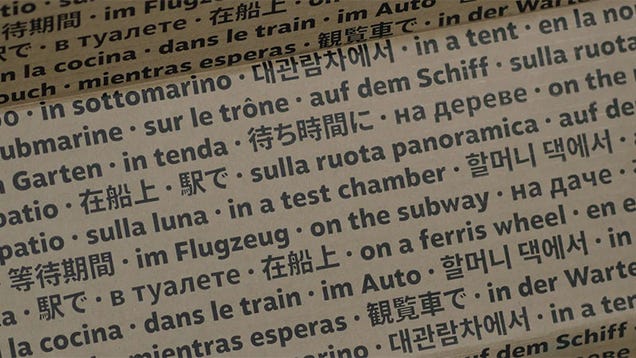 Valve has released hardware before, but nothing quite so big and ambitious as the Steam Deck before. And releasing proper hardware means Valve had to think of something a software-first company hasn't had to think of very often: what should its box look like.

---
Kotaku Thursday, December 2, 2021 7:20 PM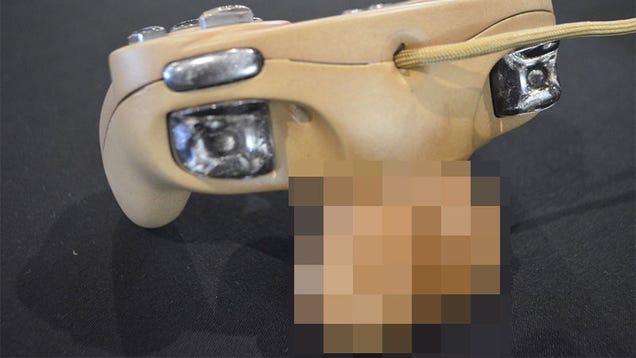 Ludwig, formerly of Twitch and now of YouTube Gaming, won a small Among Us tournament a while back, and as his prize was offered the chance to receive a one-of-a-kind, hand-made GameCube controller.

---
Kotaku Thursday, December 2, 2021 5:00 PM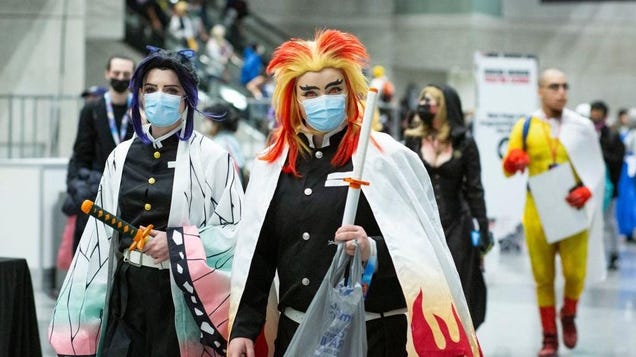 As governments and health authorities around the world battle to contain the spread of the new Omicron strain of Covid-19, it has been reported that one of the first cases detected in the United States, a man who had travelled to New York from Minnesota, was in the city to attend an anime convention.

---
Kotaku Thursday, December 2, 2021 4:10 PM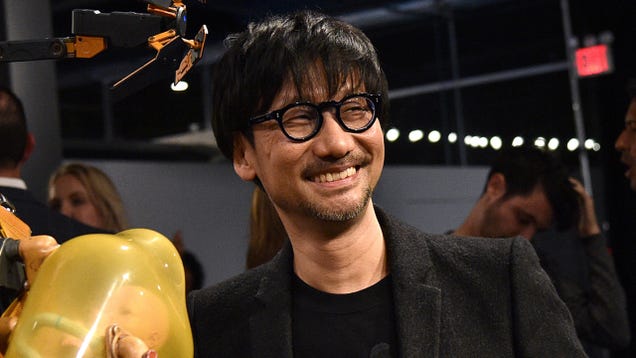 Hideo Kojima's Twitter feed is one of the best in the gaming industry. He talks movies, shares his eclectic interests with fans, and generally provides a dose of positivity in a world sorely bereft of good vibes. But I really need someone to walk me through what the heck he meant when he sent a gif of Solid Snake…
---
Kotaku Thursday, December 2, 2021 3:45 PM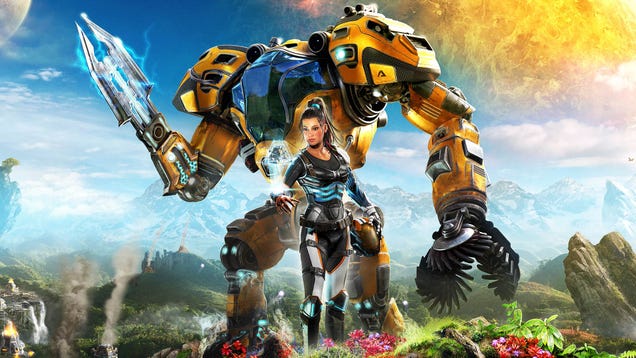 The Riftbreaker is a silly name for a game that is much better than its title might imply. Released in October on Xbox Game Pass and blending elements from Factorio, Minecraft, MechWarrior, Diablo, and others, I found this top-down survival game very hard to put down.
---
PCGamesN Thursday, December 2, 2021 6:46 PM
Like many others, I've been waiting to dive into Baldur's Gate 3 until the D&D game emerges from Early Access. But in the meantime, I've been enjoying developer Larian's patch notes for the game, where even the tiniest hotfixes are typically delivered in extremely entertaining ways. After the end of the electric slide, we're now getting some void removal.
"This week, we answer the question of 'who stole the sky?' The answer may surprise you, in that the Shattered Sanctum apparently did it," the devs explain in the Hotfix 19 announcement. "This isn't quite a Clue-level mystery, but those precious clouds have at last been returned in this specific case. Let's hope nobody else attempts to captain-planet-villain away our beautiful clouds for the foreseeable future."
So yes, an error which previously replaced the sky in the main menu with a featureless void has now been corrected. You'll also find that folks at Duergar Camp are "no longer trapped in an infinite dialogue loop about explosive powder".
Baldur's Gate 3 release date
,
Baldur's Gate 3 races
,
Baldur's Gate 3 classes
---
PCGamesN Thursday, December 2, 2021 6:06 PM
When the next big update for space MMO Destiny 2 arrives December 7, you can expect to see some changes to your favourite third party Destiny 2 apps coming shortly after. That's because Destiny 2 will be dropping the glimmer cost associated with armour mods, and opening up Armour 2.0 mods, weapon perks, shaders, and more to app developers.
Apps like Destiny Item Manager and Ishtar Commander make it easy to manage your Destiny 2 inventory from your mobile device or web browser, but historically there have been some limitations on what these apps can do with the Destiny 2 API. Fortunately, Bungie says it's ready to at least start opening up the options available to developers, with an eye toward making loadout creation and management possible through these apps.
"Starting next week, you can swap out your armor mods instantaneously, at any time, with no Glimmer or currency required," writes senior community manager Dylan 'dmg04' Gafner in the latest This Week at Bungie. "The goal of the team is to better enable build crafting on the fly, whether you be loading into a PvP match or prepping for a Nightfall."
Destiny 2: Beyond Light review
,
Destiny 2 exotics
,
Play Destiny 2
---
PCGamesN Thursday, December 2, 2021 6:05 PM
Look, I spend a lot of time writing about American Truck Simulator and Euro Truck Simulator 2. In many cases, I'm simply linking to blog posts from developer SCS Software and pulling out a few choice quotes or screenshots on upcoming DLC. I want you to understand that I'm doing this because I love these blog posts. Especially today's breakdown of the industrial zones in the upcoming Heart of Russia DLC.
"It is easy to get lost in the mysterious country of Russia while reading about its marvelous nature or historical buildings and monuments, but it's also important to remember the main reason for a trucker's journey," as the devs explain. Yes, friends - be not distracted by beautiful churches or astounding natural wonders. We've got to talk industry.
To that end, the devs are teasing some of the new industries that'll appear in Heart of Russia, offering you the ability to "drive through vast industrial areas, then take a look behind the concrete walls of factory complexes, and witness details such as old bricks, rough concrete, rusty pipes, and many other small parts worth discovering."
Euro Truck Simulator 2 system requirements
,
Best VR games
,
How to set up your Oculus Rift
---
PCGamesN Thursday, December 2, 2021 5:16 PM
The next game from the creator of DayZ is due to launch this weekend, and the devs have provided the precise Icarus release time on Steam. After an array of betas, the game is scheduled to launch in full on December 3 - depending on your time zone - and the devs at RocketWerkz have also provided some details on what to expect from the final release.
Icarus launches on Friday, December 3 at 2pm PST / 5pm EST / 10pm GMT. From now until December 7, it's on a 10% launch discount, bringing the price down to $26.99 / £21.41 / €22.49. If you want to spend a pile of extra money to get access to two additional outposts (special locations intended for building) and two future DLC packs, you can spend upwards of $90 USD on the Supporters Edition.
You can hit the announcement blog for the full details on what's in the game at launch, but if you want the top line details: 64 square kilometers of space, 35 missions, tier four of the tech tree, exotic matter to acquire, an orbital workshop to access advanced technology, and an offline mode.
---
PCGamesN Thursday, December 2, 2021 4:57 PM
There's another chunky drop of Dying Light 2 gameplay footage out in the wild today, which shows off a few of the features we've heard about in the upcoming zombie game. Developer Techland showcased the video today on its Twitch channel, and the clip provides a nice mix of combat, exploration, and character interaction - as well as some new locations.
The clip shows a quest called A Place Called Home, and it begins atop a nondescript building near the heart of the City, with a discussion between player character Aiden and Lawan, played by Rosario Dawson. Lawan wants Aiden to help restore power to an electrical substation nearby, and gives Aiden a paraglider to help him navigate high above the City's zombie-infested alleyways.
At the substation, Aiden runs into some of the Peace Keepers, one of the factions vying for control of the City. There's some light puzzle solving involved inside to get the power back up and running, and once it's ready, Aiden has to decide whether to give control of the station over to Lawan's group of survivors, or to the Peace Keepers. Both sides offer some benefit in return for control: the Peace Keepers, for example, will install explosive car traps around the city in exchange for the keys to the relay.
Dying Light 2 release date
,
Dying Light 2 factions
,
Dying Light 2 trailer reveal
---
Rock Paper Shotgun Latest Articles Feed Thursday, December 2, 2021 6:02 PM
The Stanley Parable: Ultra Deluxe is now "content complete" and will launch in early 2022. This news comes by way of developers Crows Crows Crows and a new trailer that pokes fun at themselves for the development delays thus far.
---
Rock Paper Shotgun Latest Articles Feed Thursday, December 2, 2021 5:28 PM
---
Rock Paper Shotgun Latest Articles Feed Thursday, December 2, 2021 4:46 PM
Hitman 3 is getting a second season of updates in 2022, including raytracing and VR on PC. Before the second season, however, comes the season of winter. In a new roadmap video and post, IOI have outlined a new Santa mission for the murder sim, plus the return of old elusive targets.
---
Rock Paper Shotgun Latest Articles Feed Thursday, December 2, 2021 4:19 PM
Cities: Skylines is getting a virtual reality spin-off called Cities: VR. Developed by a different studio than the original game, it looks to let you wander around your city like a skyscraper-sized mayor, drawing out roads with the VR wands. It could be cool, maybe. Watch the trailer below.
---
Destructoid Thursday, December 2, 2021 8:23 PM
---
Destructoid Thursday, December 2, 2021 7:30 PM
---
Destructoid Thursday, December 2, 2021 7:00 PM
---
Destructoid Thursday, December 2, 2021 6:30 PM
---
Destructoid Thursday, December 2, 2021 6:00 PM
---
Destructoid Thursday, December 2, 2021 5:30 PM
---
Destructoid Thursday, December 2, 2021 5:00 PM
---
Destructoid Thursday, December 2, 2021 4:30 PM
---
Destructoid Thursday, December 2, 2021 4:00 PM
---
Destructoid Thursday, December 2, 2021 3:30 PM
---
Destructoid Thursday, December 2, 2021 3:00 PM
---
PC Invasion - FeedDDD Thursday, December 2, 2021 8:30 PM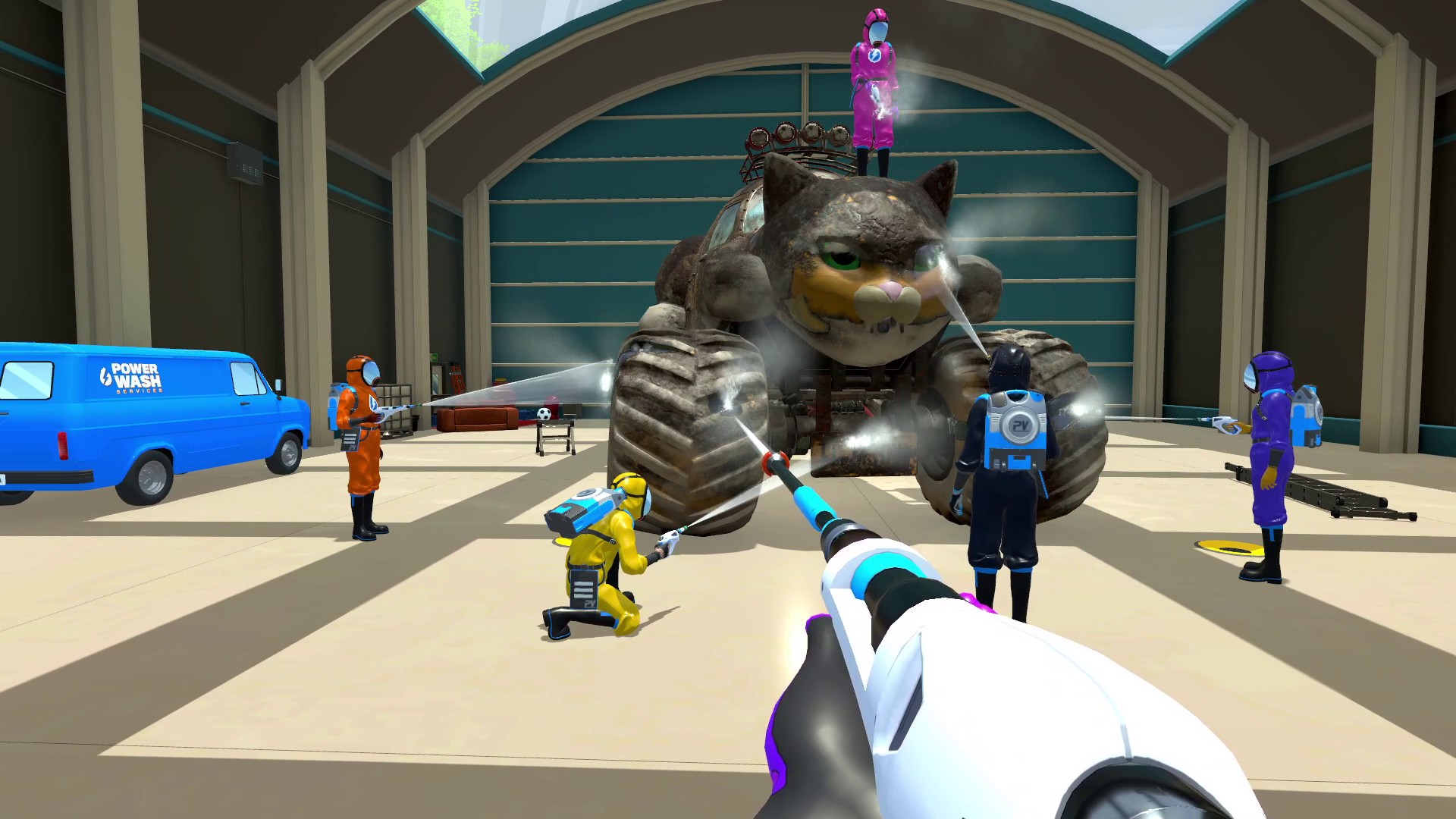 Powerwash Simulator has had a very active Early Access period. Between regular updates bringing more jobs, the game has been steadily moving towards completion at a very respectable pace. The game has just received update 0.7, bringing with it even more jobs, a new class of washer, and two beta multiplayer modes. If you've ever been carefully cleaning the filth off the side of a digital building and thought, "man, I really wish I had someone to get the other side" well, now you can. Cleaning is a team activity, so it's a very nice surprise to be able to have help in-game now. As for the new jobs, you can now clean an entire Ferris Wheel, as well as a monster truck. Man, these new jobs just keep getting crazier and crazier, don't they? A professional duty washer is now available as well. It's called the Prima Vista Pro and it's now the strongest washer you can get in-game. On top of that, you can grab new cosmetics which include new colors, a...
---
PC Invasion - FeedDDD Thursday, December 2, 2021 7:00 PM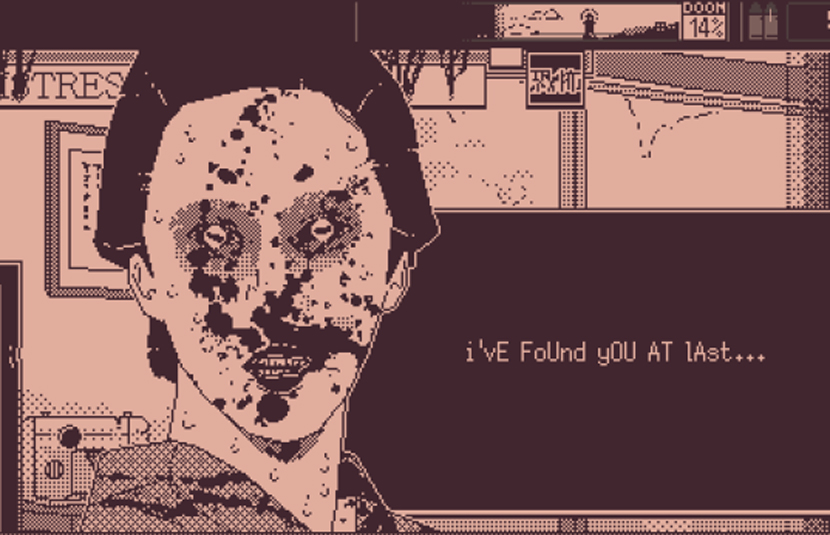 Released on Early Access during February of last year, the niche rogue-lite RPG World of Horror did not receive a huge amount of attention. Those who did play it, however, found plenty to like, such as its distinct 1-bit art style and an intriguing brand of horror inspired by Junji Ito and H.P. Lovecraft. Ever since October 2020, though, fans have wondered about the state of the game, as its developer, panstasz, stayed radio silent for about a year. But now that silence has broken in a big way, as World of Horror just received a major content update titled "The Ceaseless Curse." One of the major new features that the update adds comes in the form of two new mysteries to solve. These mysteries task players with "[taking] care of a weird friend with a dark secret and [exploring] a seemingly abandoned mansion full of grotesque paintings." Additionally, the update implements new modding features as well as two new playable characters: the witch and the ex-cultist...
---
PC Invasion - FeedDDD Thursday, December 2, 2021 6:45 PM
There's no need to fear, fellow horror fans. No longer do you have to stare reluctantly at your wallet trying to decide whether or not you want to buy Dead by Daylight. That's because the asymmetrical multiplayer horror game is now free on the Epic Games Store, as part of its weekly free games. Horror icons all converge in one neat package here, with killers like Freddy Krueger, Ghostface, and Pinhead. It's a Halloween miracle. If you don't know what Dead by Daylight is, it's a versus game pitting helpless "horror movie" survivors against deadly killers. Some of these killers are unique to Dead by Daylight, but often can be from famous horror properties such as A Nightmare on Elm Street or Scream. If you're playing a survivor, the goal is to escape the killer by finding exits around the map. But if you're a killer, well… it's not rocket science. Such sights to show you Dead by Daylight isn't the only free...
---
PC Invasion - FeedDDD Thursday, December 2, 2021 4:30 PM
It's time to pillage and plunder in Apex Legends with the Raiders Collection Event. The new event brings a familiar, limited-time game mode to the shooter, as well as a boatload of booty in the form of cosmetics. The highlight of which is Wattson's Heirloom item. The Apex Legends Raiders Collection Event runs from December 7 to 21. During that time, you'll be able to take a break from the new map, Storm Point, and dive into the Winter Express Capture the Train game mode. This time around. there's one difference. You'll be able to pick your load out before dropping into the train battle. Raiders Collection Event cosmetics The latest Collection Event has the typical free and paid cosmetics. The free cosmetics can be earned by completing challenges and earning points towards the prize track. You can earn up to 1,600 points per day,and you need 5,000 points to unlock all the free rewards. So, you've got plenty of time. The highlights of the prize track are a skin for Crypto, a sk...
---
PC Invasion - FeedDDD Thursday, December 2, 2021 4:00 PM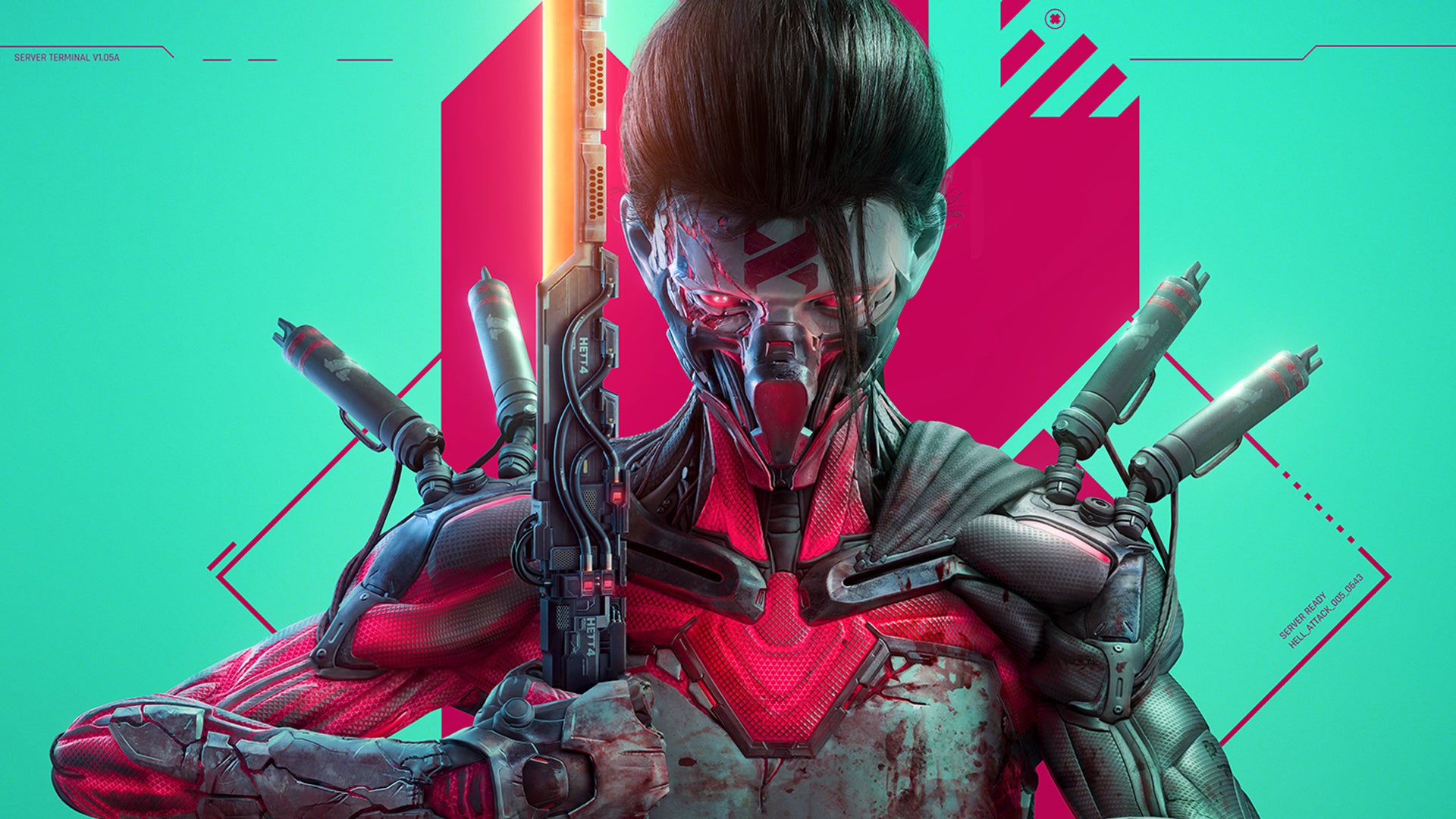 When Ghostrunner came out last year, many players felt impressed by the game's fast, reflex-intensive gameplay. Having said that, the campaign lasts around six to eight hours for the average player, and although the challenge makes that runtime feel more than warranted, some may want more content to sink their teeth into. Thankfully, developers One More Level and Slipgate Ironworks have these players covered, as they plan on releasing a hefty DLC expansion for Ghostrunner, titled Project_Hel, on January 27, 2022. This new DLC sees players slicing and dicing as Hel, one of the bosses of the base game, who aims to descend through "Dharma Tower on a bloody quest of her own." According to the developers, the DLC intends to cater to both newcomers and veterans, as Hel can withstand an additional hit and boasts a toolkit that focuses more on combat. What all does the DLC have? The Project_Hel DLC was initially planned as a smaller update, but it blossomed "i...
---
Tabletop Gaming News Thursday, December 2, 2021 6:00 PM
---
Tabletop Gaming News Thursday, December 2, 2021 5:00 PM
---
Tabletop Gaming News Thursday, December 2, 2021 4:00 PM