---
Kotaku Friday, June 17, 2022 6:30 PM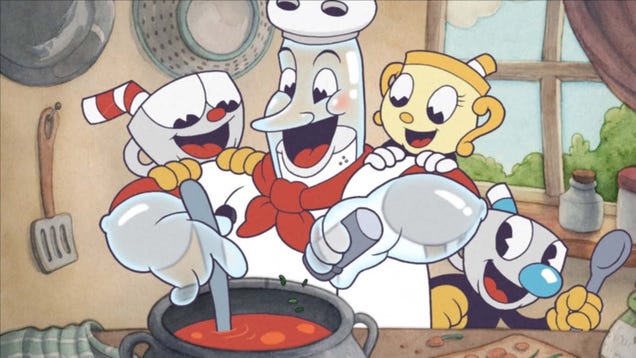 Maja Moldenhauer, the director at the studio behind Cuphead and its DLC, recently talked about how the company's number one priority is making sure its employees are healthy and treated well. In fact, Moldenhauer explained that she didn't even care about delays.
---
Kotaku Friday, June 17, 2022 5:45 PM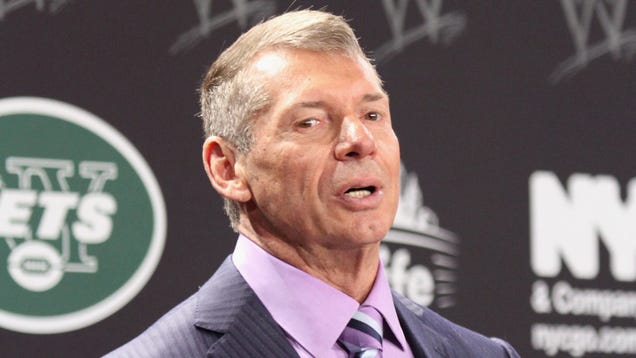 WWE CEO and chairperson Vince McMahon "voluntarily stepped back" from his roles within the company amid an investigation of an alleged affair and payout with a WWE employee, according to the Wall Street Journal. Here's everything we know about McMahon's ongoing investigation so far.
---
Kotaku Friday, June 17, 2022 4:55 PM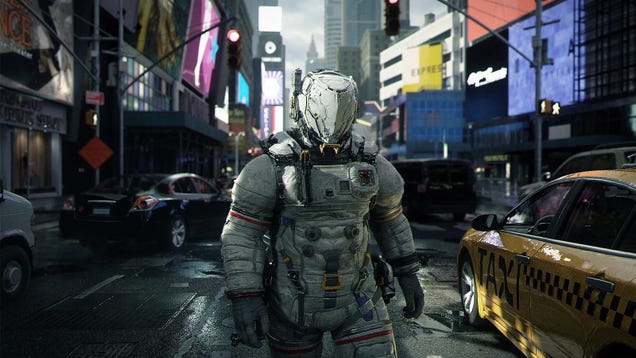 Following last night's back-to-back JRPG stream, not-E3 2022 is officially a wrap. It was a weird one this year. Bethesda finally showed off more than eight seconds of Starfield gameplay, four years after its initial announcement. Several prestigious studios announced remakes of cultural touchstones that may or may…
---
Kotaku Friday, June 17, 2022 4:40 PM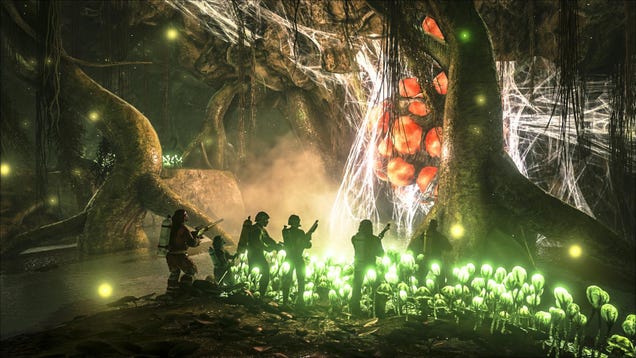 Here we find ourselves at another happy Friday, so to get your post-work life up and running as you engage weekend mode, I've put together a dainty little list of five noteworthy, totally free games on Steam.
---
Kotaku Friday, June 17, 2022 3:15 PM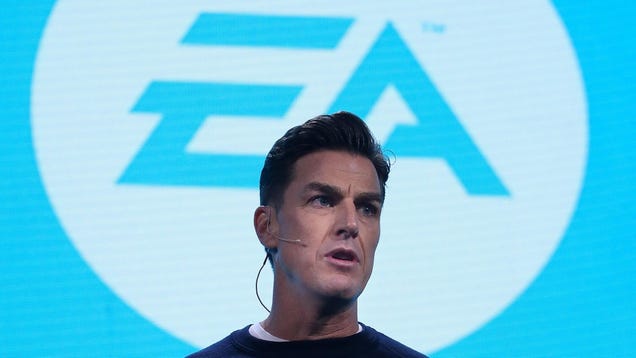 The CEO of Madden maker Electronic Arts is set to rake in $19.8 million in total compensation for his company's strong performance in 2021. That's about half of what it was for 2020 after EA's Board of Directors cracked down on exorbitant bonuses in the face of shareholder backlash, but still several hundred times…
---
Kotaku Friday, June 17, 2022 3:00 PM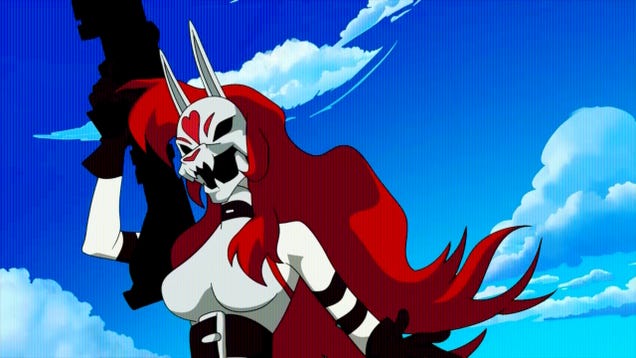 Neon White, out now for Switch and PC, is easily one of the best games of the year. Between the anime vibes and the kickass soundtrack from Machine Girl, you'll find a deliciously stylish speedrunning gauntlet that's as easy to learn as it is hard to master. Over the past few days, I haven't been able to put it down.…
---
Kotaku Friday, June 17, 2022 2:40 PM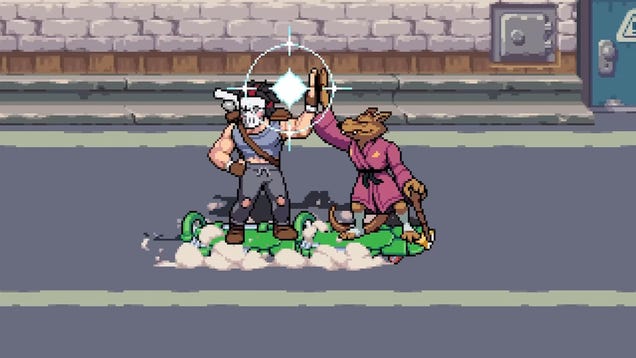 By now, you've probably seen the reviews for Tribute Games' TMNT: Shredder's Revenge. It's got an 85 on Metacritic and an 87 on OpenCritic, scores that solidify the general consensus among critics: Shredder's Revenge is 2022's raddest beat 'em up so far. I want to take that a step further and say this lovingly crafted…
---
Kotaku Friday, June 17, 2022 2:27 PM
When developer Wilhelm Nylund shared a video of the upcoming Haste: Broken Worlds on Twitter earlier this week, it almost immediately blew up. The preview has since garnered almost 1 million views as well as thousands of retweets and likes. Much of the ongoing conversation, however, involves wishing Haste's speed and…
---
PCGamesN Friday, June 17, 2022 7:09 PM
Surviving in a post-apocalyptic dinosaur world is more fun with friends, and if you're wondering about Ark cross play and cross platform support, there's good news for you – depending on who you want to play with. Studio Wildcard did implement Ark cross play support, but the way it works for PC players is somewhat restrictive. If you are able to play with your friends, joining a session is a straightforward process, as long as you don't want to host a dedicated server, so you can hop on with your friends in almost no time.
Ark dinosaurs taming guide
,
Ark mods
,
Ark console commands
---
PCGamesN Friday, June 17, 2022 5:54 PM
A new round of Minecraft DLC just landed, bringing Buzz Lightyear to the blocky builder game and transforming your Minecraft experience. The Lightyear DLC costs 1,340 Minecoins on the Minecraft Marketplace, or roughly $13, and it includes a Lightyear-themed character creation item and a mission pack that recreates Buzz's inaugural movie in Minecraft. It also lets you take control of Buzz and several key characters from the movie. You'll play through five missions spanning a mine, a swamp, and alien planets, piloting your own spacecraft – or crashing it – between destinations and using a wide array of Lightyear's signature gadgets and weapons to take down bosses.
Minecraft console commands
,
Minecraft skins
,
Minecraft mods
---
PCGamesN Friday, June 17, 2022 4:59 PM
Not sure how to craft an Ark Sanguine Elixir? The latest addition to the survival game's stable of DLC, Fjordur may have begun life as one of the many Ark mods out there, but it's (quite fittingly) evolved into something much larger. More creatures mean more taming, and that's where the Sanguine Elixir comes in handy.
Before you can begin to craft the Sanguine Elixir, you'll first need to tame an Ark Desmodus. These blood-sucking vampire bats are fiercely aggressive, and will certainly take you on the ride of your life. Thankfully, our lengthy guide detailing exactly how to handle a Desmodus will come in handy if it's your first time tackling these beasts.
Ark dinosaurs taming guide
,
Ark mods
,
Ark console commands
---
PCGamesN Friday, June 17, 2022 4:05 PM
So you want to tame an Ark desmodus? Introduced in the free Fjordur update to the survival game, this ferocious flying creature is considered one of the best Ark dinos you can subdue in the entire game. This is mainly for its ability to craft Sanguine Elixirs, but the Desmodus has plenty of other benefits as well, so grabbing yourself one of these bodacious bat-things should be high priority.
Ark dinosaurs taming guide
,
Ark mods
,
Ark console commands
---
PCGamesN Friday, June 17, 2022 3:12 PM
If your Tarnished is looking a bit like a goody-two-shoes, a new set of Elden Ring mods inspired by Final Fantasy 7 may just be the makeover you need in the action RPG. Mod creator Tailmaget designed a Sephiroth mod for your playable character in the vein of the one-winged angel's final form, and a fancy skin for Malenia's sword so it matches the original Safer-Sephiroth's weapon. If you want to claim the mods for yourself, though, it'll take a bit of work and is probably better suited to a New Game+ run, since the mods work with a select few pieces of armor and a weapon you can only obtain late in the game.
The best Elden Ring builds
,
Elden Ring bosses
,
The best Elden Ring classes
---
Twinfinite Friday, June 17, 2022 7:34 PM
Overwatch 2 features the brand-new Push mode which introduces players to Barricades and the big friendly robot known at TS-1.
---
Twinfinite Friday, June 17, 2022 7:32 PM
Mark your territory with these werewolf abilities in The Sims 4.
---
Twinfinite Friday, June 17, 2022 7:31 PM
The Sims 4 Werewolf Pack has finally dropped and for those looking to get the add-on, here's how much The Sims 4 Werewolf Pack will cost you.
---
Twinfinite Friday, June 17, 2022 7:28 PM
It's a bird! It's a plane! No, it's werewolves!
---
Twinfinite Friday, June 17, 2022 7:12 PM
A Wordle a day keeps the... word doctor away?
---
Twinfinite Friday, June 17, 2022 6:19 PM
Today Atlus released one of its daily trailers of the upcoming JRPG Soul Hackers 2, focusing on the demons that will appear in the game.
---
Twinfinite Friday, June 17, 2022 5:57 PM
Today third-party developers had a lot of juicy reveals and releases of Microsoft Flight Simulator add-ons, including aircraft and airports.
---
Twinfinite Friday, June 17, 2022 2:08 PM
Bandai Namco released another character trailer of its upcoming fighting game JoJo's Bizarre Adventure: All Star Battle R.
---
Siliconera Friday, June 17, 2022 4:00 PM
European Final Fantasy XIV players will have the opportunity to enter the Crystalline Conflict Cup. This is a PvP event that will be held from July 21-22, 2022. The tournament will feature commentary on the matches through Twitch. More details about the Final Fantasy XIV Crystalline Conflict European Cup will be announced close to the tournament date.
[embed]https://twitter.com/FF_XIV_EN/status/1537865158462259201[/embed]
The Crystalline Conflict is a PvP mode that appeared in Final Fantasy XIV as of patch 6.1. The mode itself consists of players duking it out while trying to move their respective crystal towards objective points on the map. A ranked system exists for the Crystalline Conflict, which provides rewards for players based on their performances. A battle pass was also made available through the patch update.
Since its release, several Job Classes have seen numerous adjustments as a result. Final Fantasy XIV Producer Naoki Yoshida spoke briefly about the mentioned balance changes, assuring players that a lot of information regarding the win rates of specific Job Classes were taken into consideration. This was also done to encourage players to use other Job Classes, like the Black Mage.
Final Fantasy XIV is available for PlayStation 4, PlayStation 5, and PC. The Crystalline Conflict European Cup will be held from July 21 to July 22, 2022.
The post Final Fantasy XIV Crystalline Conflict European Cup Announced appeared first on Siliconera.
---
Siliconera Friday, June 17, 2022 3:00 PM
Final Fantasy Tactics launched in Japan on June 20, 1997. To celebrate the sub-franchise's 25th anniversary, we're sharing our Final Fantasy Tactics memories.
---
My Final Fantasy Tactics memory is a sad one! I arrived fashionably late to the PlayStation party and acquired a system long after launch. Which meant I didn't get to its games for a while! I'd purchased a used copy of FFT and meant to play it! I did get into a few battles. But an ex-boyfriend indefinitely "borrowed" it.Which means I didn't really play it until War of the Lions for the PSP. Given the extra classes and refinements, that probably wasn't the worst thing. — Jenni
I've got two main Final Fantasy Tactics memories. The first dates back to a few years after the PS1 release, when I was in high school and found out that the copy of Tactics that was given to me as a birthday present was worth several hundred dollars on a website called "eBay," but only if it was in good condition. Sadly, my copy wasn't.
The second memory came after the game was relaunched as Final Fantasy Tactics: War of the Lions on PSP, receiving a new translation, and crucially, a number of exclusive cutscenes. The best of them is one celebrating eternal Saint of Lady Knights Agrias Oaks' birthday. Despite having some real "you have to buy the guide to even know this happens"-type BS requirements, the little scene is lovely and has slowly colonized all my memories of this classic game. People may occasionally argue that the PS1 version was better, but this scene proves them wrong all on its own. — Josh
The original Final Fantasy Tactics is fun! It's great! But my heart lies with its GBA successor. Final Fantasy Tactics Advance swaps a visual style that hasn't aged technically quite as well for one that still looks stellar! It swaps a tough onboarding process for one of the best tutorials in gaming history. And perhaps most importantly, it doesn't swap the core tactical system that made the first game so great. I'd love a Tactics remake that polishes up its shortcomings, for sure. But Advance doesn't need one to be a blast. — Graham
---
What are your Final Fantasy Tactics memories? Let us know in the comments or on Twitter! And read our other handy roundtables for more thoughts from the Siliconera team.
The post 25 Years of Final Fantasy Tactics appeared first on Siliconera.
---
Siliconera Friday, June 17, 2022 2:00 PM
World of Games put a Switch product listing up for Persona 5 Royal. This could be a potential leak for another version of the game. At the moment, the game is only confirmed for the PS5, Xbox One, Xbox Series X, and PC. It will come to those platforms on October 21, 2022. However, WOG.Ch also suggests it will come to the Switch on that same day.
Here's a screenshot of the product listing that appeared on June 17, 2022, in the event the page is pulled.

And here's the Persona 5 Royal Switch box art from the page. It has the WOG.Ch watermark across the front. It lists it as a PEGI 16 title, which is the rating the PS4 version had in the region.

The product listing suggests that Deep Silver will be the publisher for the game. However, Sega acted as the publisher for the PS4 version of Persona 5 Royal in Europe.
This doesn't guarantee Persona 5 Royal is headed to the system. This could be an incorrect or inaccurate leak.
Persona 5 Royal is available for the PlayStation 4. It will come to the PlayStation 5, Xbox One, Xbox Series X, and PC on October 21, 2022. If this possible product listing is accurate, Persona 5 Royal could also appear on the Nintendo Switch.
The post World of Games Storefront Puts Up Persona 5 Royal Switch Listing appeared first on Siliconera.
---
PC Invasion - FeedDDD Friday, June 17, 2022 6:30 PM
So far, developer Stunlock Studios' open-world vampire survival game V Rising has seen a surprising degree of success, as it has already exceeded two million sales and received a warm reception from players. Of course, being an Early Access game, V Rising still has a few rough edges and balancing issues that need ironing out. Luckily, the developer has fully dedicated itself to putting out regular updates that address feedback from fans. The newest patch for V Rising implements everything from balance adjustments to bug fixes to new features outright, including a nerf to mounted melee damage. According to the patch notes on Steam, one of the new features included in the update comes in the form of a quality-of-life improvement to castle building. Now, players can freely remove floors and borders located near walls and pillars without needing to take down the wall or pillar beforehand. Note that players can only do this if removing the floor or border piece "does not lea...
---
PC Invasion - FeedDDD Friday, June 17, 2022 4:00 PM
Those itching to experience something new in developer Bohemia Interactive's zombie survival game DayZ will likely appreciate the new update that just dropped. Labeled as update 1.18, this new batch of DayZ content grants players new weapon options as well as a new dynamic event to spice up gameplay. The dynamic event in question comes in the form of deadly train wrecks that can now occur somewhere on the map. These events have three tiers to them, which include civilian and military trains, and players can take advantage of these crashes by finding valuable weapons and loot in the middle of the wreckage. However, players should not expect to do so without meeting any resistance, as the former passengers of these trains will group up and attack those who cause too much of a racket. An explosive new edge to zombie survival As for the new weapons, they mostly center around explosions in some way. For instance, the new M79 functions as a devastating grenade launcher that ...
---
PC Invasion - FeedDDD Friday, June 17, 2022 2:30 PM
Diablo Immortal, Blizzard's recently released mobile (and PC) title, has racked up $24 million USD in revenue in two weeks. This data was revealed via AppMagic, and shows that the game has been a financial success for the company. However, this isn't exactly brilliant news due to Diablo Immortal's notorious use of microtransactions. The free-to-play mobile game received plenty of backlash at release for its monetization scheme. Essentially, players can level up their character's gear with a currency called Legendary Gems. These Gems range from different tiers, and in order to get the best ones, players will have to get lucky and hope they drop from Legendary Crests. Of course, there's another way to get them that involves spending actual cash, which is where the issue is. In order to make decent progress in the game, players are heavily incentivized to spend real money. It's this tactic that has likely made Diablo Immortal so successful for Bl...
---
Tabletop Gaming News Friday, June 17, 2022 6:00 PM
---
Tabletop Gaming News Friday, June 17, 2022 5:00 PM
---
Tabletop Gaming News Friday, June 17, 2022 4:00 PM
---
Tabletop Gaming News Friday, June 17, 2022 3:00 PM
---
Player Assist | Game Guides & Walkthroughs Friday, June 17, 2022 6:00 PM
The classic Support Legend is finally getting the love she deserves. Lifeline has been around for basically forever in Apex Legends. The support Legend was part of the original six when the battle royale game first came out in 2019 and has continued to play a vital role in many squad lineups. The support Legend […]
---
Player Assist | Game Guides & Walkthroughs Friday, June 17, 2022 5:00 PM
Enter dungeons, slay enemies, collect rewards, rinse and repeat. Farm XP and gain Legendary Gems and Equipment by clearing out Elder Rifts in Diablo Immortal. Fans of previous Diablo games will be very familiar with Elder Rifts in Diablo Immortal, as these dungeons resemble the Nephalem Rifts from Diablo III. Like Nephalem Rifts, players can […]
---
Player Assist | Game Guides & Walkthroughs Friday, June 17, 2022 4:00 PM
Goodbye, Bikini Girl. Hello, Lana del Ray. The amount of mod and customization that GTA 5 offers is truly insane at this point. Questions do not start with "what you can do with mods in GTA 5" anymore. These days, the question "what can you not do with mods" in GTA 5 is more appropriate. […]
---
Player Assist | Game Guides & Walkthroughs Friday, June 17, 2022 3:00 PM
Undetected Infiltration is one of the world quests Genshin Impact that was added during the 2.7 version update of the game. It is one of the quests that adds detail and story to the region in Liyue called The Chasm. During this quest, you will help a Millelith Squad take care of a group of […]