---
Kotaku Monday, April 18, 2022 7:00 PM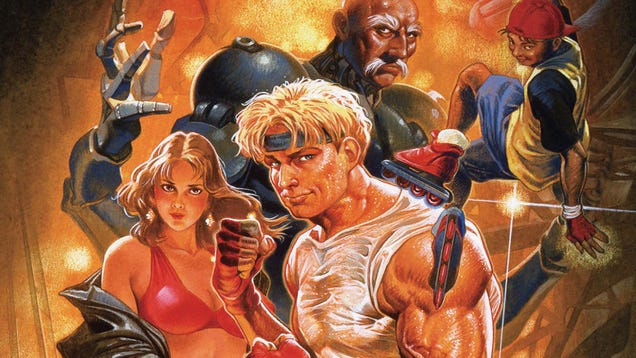 2022 continues to offer up headlines that seem like they were created by a rogue AI learning how to play Mad Libs. Today's example: It's reported that, following the continued success of the Sonic films, Sega and dj2 Entertainment are working with the writer of John Wick on a movie adaptation of classic Sega beat 'em…
---
Kotaku Monday, April 18, 2022 6:39 PM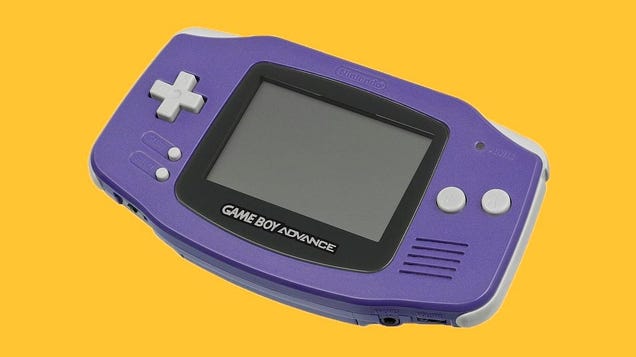 The retro library for Nintendo Switch Online might be getting beefed up any day now. Game Boy and Game Boy Advance emulators for the service developed by Nintendo have apparently leaked online, and it looks like a long list of games, including Mario Kart, Golden Sun, and Pokémon Pinball: Ruby & Sapphire, have been…
---
Kotaku Monday, April 18, 2022 5:40 PM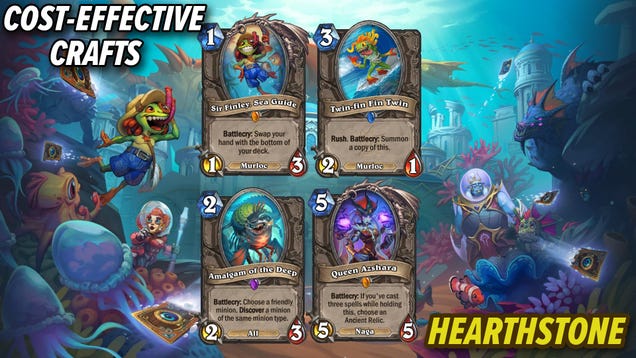 ---
Kotaku Monday, April 18, 2022 5:25 PM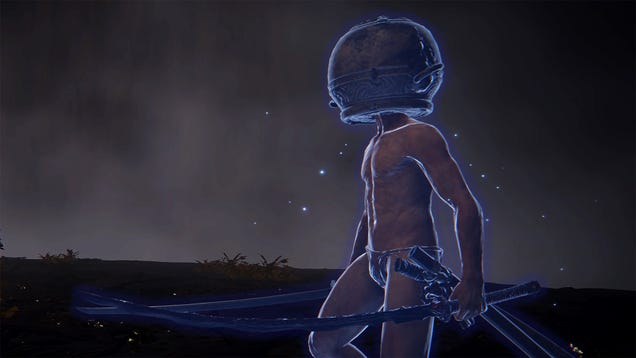 Legendary Elden Ring hero Let Me Solo Her, who's stolen the community's heart by aiding battered Tarnished struggling to beat Malenia, hasn't just had their bravery immortalized in 3D-printed sculptures and fan art: They're also now a summonable ally. Thanks to a modder named Garden of Eyes, PC players can now call…
---
Kotaku Monday, April 18, 2022 5:10 PM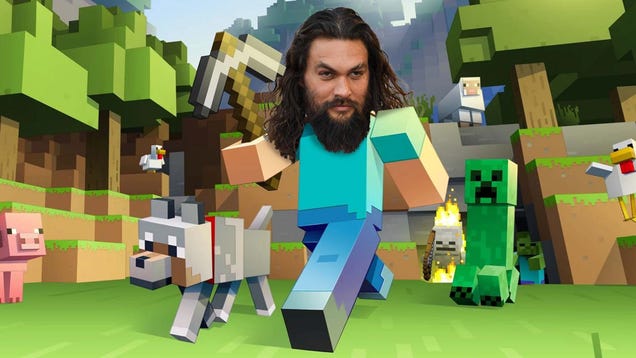 The Minecraft movie is stacking up its cast. Jason Momoa, whom you may know as the guy with mountainous biceps and a waterfall of hair from Aquaman or the guy with mountainous biceps and a waterfall of hair from Game of Thrones, will star in the Minecraft movie. At least, that's according to a report today from The…
---
Kotaku Monday, April 18, 2022 3:40 PM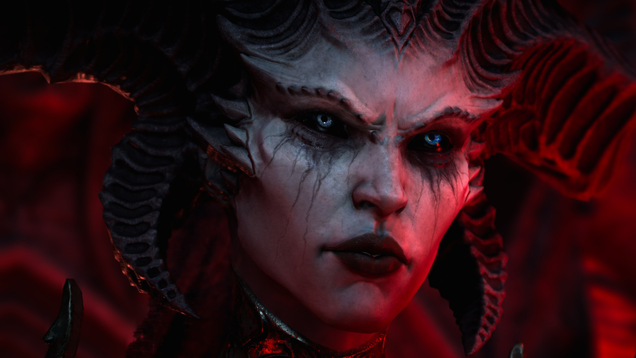 While some companies are doubling down on the lucrative scam behind NFTs, others are trying to head off any association right from the start. After an Activision Blizzard survey went out polling players on their interest in the blockchain technology, Blizzard boss Mike Ybarra was quick to shoot down speculation of…
---
Kotaku Monday, April 18, 2022 2:55 PM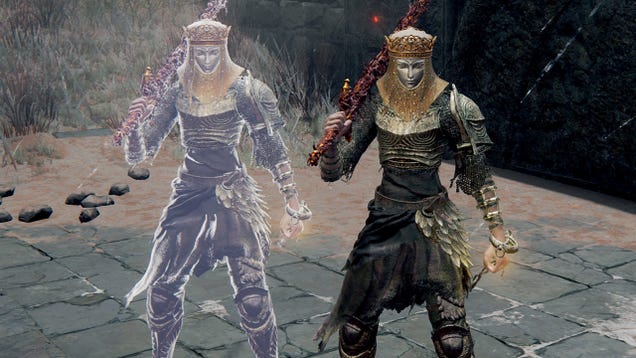 It seems like every day we learn about some new piece of Elden Ring content that didn't survive to launch, but this one is a doozy. At some point in the game's development, acquiring the potent Mimic Tear summon would have apparently required completion of a lengthy questline.

---
Kotaku Monday, April 18, 2022 2:10 PM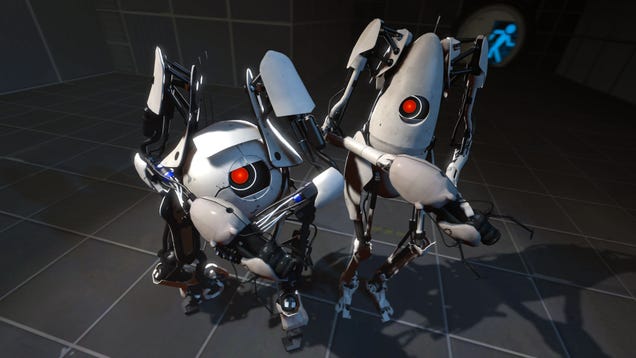 Erik Wolpaw, co-writer of the Portal series, would love to work on a third game. There are just a few problems: He's one developer out of hundreds of staff and he's not sure that Valve would go for another Portal game's profit margins.
---
Kotaku Monday, April 18, 2022 1:50 PM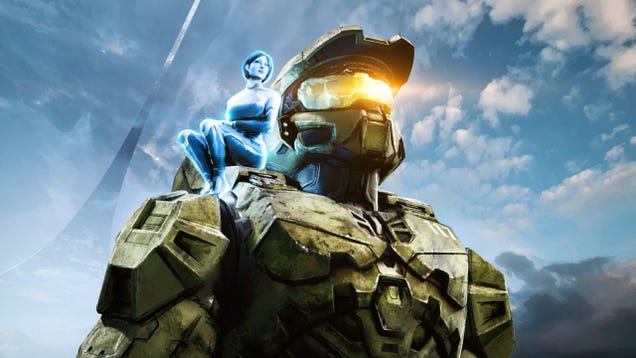 Next month, Halo Infinite is getting a welcome infusion of new content for its second season. But for all the forthcoming multiplayer maps, modes, and cosmetics, developer 343 Industries is taking something out of the campaign: the scorpion gun.

---
Kotaku Monday, April 18, 2022 1:35 PM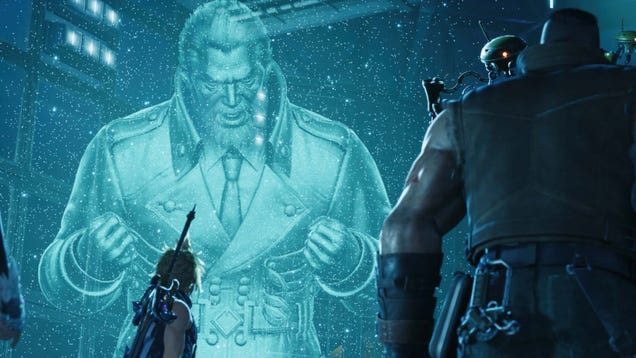 Remember back in January when Square Enix president Yosuke Matsuda published that terrible letter hyping up a future where video games would feature NFTs and blockchain tech? Well, even though a lot of players and devs criticized the letter, Matsuda ain't backing down. And in a new interview, he continued to explain…
---
Kotaku Monday, April 18, 2022 12:45 PM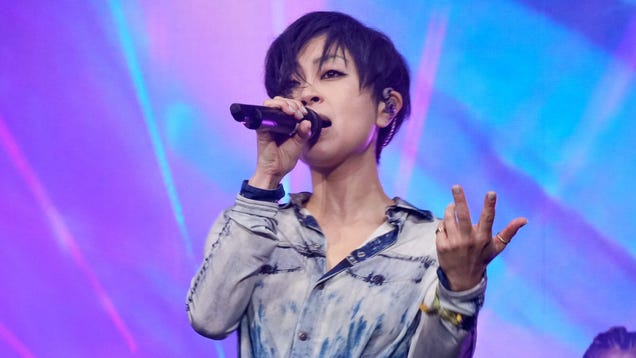 Coachella was in full swing over the weekend and while people were fawning over Harry Styles and discovering what Danny Elfman actually looks like, Hikaru Utada graced the stage and performed some certified Kingdom Hearts bangers.
---
Kotaku Monday, April 18, 2022 12:25 PM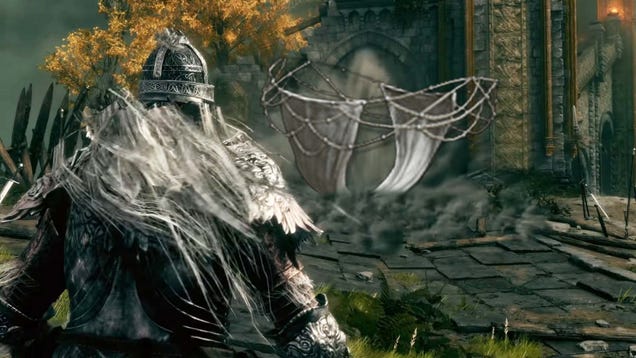 There are many dangers in Elden Ring. Walk through any field or turn any corner in the Lands Between and you're sure to meet an unceremonious end. However, there seems to be something else for players to fear far more than even Radahn himself. That's Fia's underwear, the Deathbed Smalls, which is getting folks…
---
PCGamesN Monday, April 18, 2022 7:09 PM
Multiple Hollywood insiders are reporting that Aquaman himself, Jason Momoa, is in the final stages of talks to star in the Minecraft movie - so is Momoa going to be Minecraft Steve? That's looking unlikely right now, as it seems the film's producers might be drawing less from the sandbox game and more from Telltale's Minecraft: Story Mode to build the cast.
Initially reported by The Ankler, and separately confirmed by The Hollywood Reporter and Variety, Momoa is now in the final negotiations to take the lead role in a live-action Minecraft movie. Jared Hess, probably best known as the director of Napoleon Dynamite, is on board to direct the film.
That original Ankler article is paywalled, but as noted by Geoff Keighley, it suggests that Mamoa is going to play Gabriel the Warrior, a character who originated in Minecraft: Story Mode. Of course, this movie has already been through a lot of iterations. At various points, it was going to be directed by Peter Sollett, it was going to star Steve Carell, and it was going to release on March 4, 2022.
Minecraft console commands
,
Minecraft skins
,
Minecraft mods
---
PCGamesN Monday, April 18, 2022 6:23 PM
Both entries in the Portal series have some deep roots in indie games, and one of the primary inspirations for Portal 2 is now available on Steam. The sequel's gel mechanics originate in a student game called Tag: The Power of Paint, and while it's been available as freeware online for years, you can now get it on Valve's own platform, too.
Tag was developed by students at DigiPen Institute of Technology back in 2009. It's a first-person puzzle platformer with a paint gun you can use to spray the environment with various colours. Those colours confer the floor and walls with properties that let you slide or bounce off the surface. It's a fun time, and only about 30 minutes long - check it out on Steam if you haven't already played it.
A bunch of indie awards were conferred on Tag, and Valve hired the team behind the project to implement many of those concepts into the gel system for Portal 2. That mirrors the development story of the original Portal - another group of Digipen students released Narbacular Drop in 2005, and were hired by Valve to bring its concepts into a full game.
---
PCGamesN Monday, April 18, 2022 5:52 PM
You might say they're titans in their fields: both Snoop Dogg and Godzilla appear poised to make appearances in Call of Duty: Warzone this month. Snoop - hip-hop legend, Death Row Records owner, and trusted Martha Stewart ally - will join Warzone's roster of playable operators April 19, while the King of the Monsters appears poised to make landfall on Caldera when Season 3 kicks off April 27.
"Tomorrow, Snoop Dogg is dropping in like it's [hot]," Activision wrote on the Call of Duty Twitter account today, sharing a video that showed the character model's goggles as they reflected the parachute jump from the aircraft down to the battle royale game's island. Developer Treyarch added that Snoop has unique dialogue lines for Zombies mode as an added bonus for anyone who picks up the bundle.
Snoop is no stranger to videogames, and has appeared in numerous games ranging from Madden NFL 20 to Way of the Dogg, in which he starred. Godzilla's imminent arrival in Warzone is a bit murkier at this point, however - Activision has released a series of monster-related clues about Season 3, and signs /seem/ to point to everyone's favourite big stompy guy.
---
PCGamesN Monday, April 18, 2022 5:36 PM
The Fortnite 20.20 release is upon us, and I'm sorry in advance for reminding you of that particular year. Epic has confirmed the release date and time for the next big Fortnite update, and as usual when these announcements actually happen, it's already nearly time. As this post goes live, the new Fortnite update is set to launch tomorrow.
The Fortnite 20.20 release is set for Tuesday, April 19. Downtime begins at 1am PDT / 4am EDT / 9am BST. Matchmaking will be disabled 30 minutes ahead of that time. Downtime can last up to a few hours, but is typically much shorter than that - you can safely expect to be playing with the new features of 20.20 on the morning of April 19.
What to expect from Fortnite 20.20 remains a mystery for now. Epic's official blurb simply says that "battle lines continue to shift," which is a difficult line to dig a hint out of, and the usual dataminers and leakers haven't had a whole lot to add over the past few weeks. We do at least know that the Prowler skin will finally go live shortly after this update, thanks to the in-game countdown timer.
Fortnite V-Bucks
,
Fortnite Skins
,
Fortnite Creative Codes
---
PCGamesN Monday, April 18, 2022 4:23 PM
Minecraft players can't help themselves, and lately they can't be stopped - they just keep recreating things in the sandbox game. First, it was Wordle, then it was Minesweeper, and now we've gone beyond that with one Redditor creating a working in-game keyboard.
That's right, Redditor CivetKitty took it upon themselves to create a keyboard in Minecraft using map arts and a lot of commands. You can watch a video of them typing that they've made it in the game on the post itself, and it's really impressive. As is so often the case, just because it seems like it would be a simple build, does not mean that's the case.
A lot of custom content in Minecraft that doesn't use mods tends to use Armour Stands to help create various effects, but that's not the case here. Instead, as CivetKitty explains, it works due to "an advancement that detects the turning of the item frame. I then just turned the item back to the original position and then did a raycast to find the exact position you right clicked." This isn't a perfect way of doing it, as the item frame hitbox doesn't cover the entire block, but CivetKitty also states that the devs fixed this issue in 22w15a, the latest Minecraft Snapshot.
Minecraft console commands
,
Minecraft skins
,
Minecraft mods
---
PCGamesN Monday, April 18, 2022 3:06 PM
A lot of games have come out since Rider's Republic launched back in October, so we don't blame you if it's been a while since you hit the slopes in Ubisoft's latest extreme sports open-world game. This month will be the perfect opportunity to jump back in, however: in addition to marking the launch of a new season, the next Riders Republic update patch will be adding some new bike tricks when it arrives April 26.
The Showdown update kicks off Riders Republic's second season, with the showpiece being the new 6v6 arena competitions. It looks like an X-Games spin on American Gladiators, and to spice things up a bit, Ubisoft will be adding some new tricks you can perform on all bicycles in the game.
According to a post from the official Riders Republic Twitter account, those tricks include wheelies, manuals, and stoppies, and the video included in the tweet makes it clear that you'll be able to pull each of these on just about any two-wheeled conveyance in the game - even bikes with absurdly fat tires or road racing bikes.
---
PCGamesN Monday, April 18, 2022 4:35 PM
There are still potential Doom ports that do not exist, and developers who intend to correct that absence - this time, on Sega's Naomi arcade hardware. The Naomi system powered a host of 3D arcade classics in the Dreamcast era, and now it's being put to a much more important purpose: playing the original Doom.
Software engineer and hobbyist arcade developer Jennifer 'DragonMinded' Taylor posted a bit of footage of Doom running on a Naomi arcade system. This is a true port, too - a version of the game running on the system hardware. However, the project is very early in development, prone to crashes, and barely playable. But Taylor intends to "slowly" get it there, and has already implemented basic controls.
For now, you follow the port's progress on GitHub. Doom for Naomi is based on Kristoffer Andersen's Doom for Linux Framebuffer, and is built through Taylor's own libnaomi, an open source system library for the Naomi arcade system that helps developers build homebrew games.
Doom PC release date
,
Play Doom
---
PCGamesN Monday, April 18, 2022 1:12 PM
Riot has officially lifted the veil on the Aurelion Sol rework, and as many players have been suspecting, the League of Legends champion isn't getting a traditional VGU. LoL's bigger champion reworks have tended to take the form of 'visual and gameplay updates', but Aurelion Sol is in for something new: a comprehensive gameplay update, or CGU.
The CGU means that Aurelion Sol's kit is getting completely rewritten from the ground up, but he's keeping most of his current visual identity. As the devs explain in the latest champion roadmap, Aurelion Sol's playrate has been abysmal for ages, but champion surveys paint him as one of the best-rendered characters in the game - so he's keeping his "model, theme, and narrative", but getting a whole new set of mechanics.
"Our goal is to give the space puppy an entirely new kit with massive changes similar to VGUs like Urgot's or Sion's, while making sure that it's still thematically cohesive with who he already is," the devs say. "We want to emphasise his dragon fantasy, as we don't think he currently delivers on that part of his persona very well. We also think our new take on his star forging gameplay will be both spectacular to see and more intuitive to play. While things can always change, we're currently targeting some time at the end of the year to get a new and improved Star Dragon in your hands."
Best LoL Champions
,
League of Legends patch 12.8 notes
,
LoL tier list
---
PCGamesN Monday, April 18, 2022 12:57 PM
"We've gotta start Portal 3. That's my message to… whoever." Those words from Erik Wolpaw, who co-wrote both Portal and Portal 2 along with such titles as Team Fortress 2, Half-Life 2, Half-Life: Alyx, and Left 4 Dead, will no doubt whip fans up into a frenzy. However, Wolpaw is quick to constrain expectations. "I can't do it by myself," he says to Kiwi Talkz host Reece Reilly.
"I could advocate for it," says Wolpaw, "It might help a little bit, but the problem is with 300 employees there's a lot of opportunity cost to taking 75 people and getting a game made." He goes on to speak about the workplace at Valve and explains that getting a new project spun up isn't easy. "As much as it seems like Valve often is just a bunch of people sitting around sipping gin and tonics by a pool, everybody's working."
Wolpaw says that while Valve's employees are constantly working on a variety of projects, people don't always see the results - either because they end up not coming out, arriving years down the line, or are turned into something else entirely. He says that "everybody is accounted for… you'd have to stir up a bunch of people to leave what they're currently working on and come work on something else. In this case it'd be Portal 3."
---
PCGamesN Monday, April 18, 2022 4:09 PM
Battlefield 2042's long-awaited update 4.0 arrives tomorrow, April 19, and it's making a host of changes to EA's troubled FPS game. At the top of the list are an overhaul for weapon attachments, specialist balancing, and voice chat functionality for squads and teams, but there are more than 400 total fixes in the patch notes, which went live today.
Update 4.0 introduces an overhaul to Battlefield 2042's weapon attachments, aimed primarily at making each one feel more impactful and distinct. The update also addresses numerous bugs associated with weapon attachments, such as the 40mm grenade launcher's habit of occasionally hitting invisible walls when fired indoors. Using the 'plus' menu in game to add or remove attachments should now always correctly apply the associated stat changes.
Voice chat also arrives with update 4.0. You can pick from two channels for VoIP chat - party and squad, and there are settings for voice chat available in the sound/voice submenu in the options panel. The new scoreboard introduced in update 3.3 will now be available at the end of each round, too.
Battlefield 2042 review
,
Best multiplayer games on PC
,
Best FPS games on PC
---
Rock Paper Shotgun Latest Articles Feed Monday, April 18, 2022 1:00 PM
On paper, Panic's Playdate doesn't have a lot to do with PC. It's a standalone handheld console that fits into the palm of your hand (yes, even palms as small as mine), and is controlled via a d-pad, two face buttons and its unique, standout feature, the crank. But inside this dinky yellow wafer, the spirit of PC gaming has never been stronger. It's there in its eclectic first season of indie games, a series of 24 titles that not only delight in the minutiae of its hardware but are delivered weekly for free in batches of two direct to your console over Wi-Fi. It's there in the openness of the Playdate ecosystem, too, where you can make your own Playdate games in its browser-based Pulp creation tool, download the source code, share it with friends (or sell it) and sideload it onto your Playdate all in a matter of minutes. Heck, Panic have even added the ability to stream from it, capture video and screenshots from it, and hook it up to an external monitor, keyboard or controller via its Playdate Mirror app.
It's a surprisingly versatile bit of kit, the Playdate, and one I feel will enchant and enthral anyone who has a deep and inherent love of all things games. Sure, there's every possibility it may end up as another Ouya-style disaster show, but if you've ever longed for something like Lexaloffle's Pico-8 platform to be more than just a 'fantasy console', then the Playdate is exactly what you've been waiting for.
---
Twinfinite Monday, April 18, 2022 5:39 PM
Today there is plenty of interesting news about upcoming add-ons for Microsoft Flight Simulator, both on the aircraft and scenery side.
---
Twinfinite Monday, April 18, 2022 4:16 PM
Square Enix has found a solution for the issues that affected the housing lottery in Final Fantasy XIV and affected player can breathe easier.
---
Twinfinite Monday, April 18, 2022 4:13 PM
Today, SEGA revealed that they are bringing another of their hit video game franchises back to the silver screen, as the beat 'em up series Streets of Rage is getting a brand new movie. This news comes by way of Deadline, which reports that Sonic the Hedgehog producer dj2 Entertainment and Escape Artists (Equalizer) will […]
---
Twinfinite Monday, April 18, 2022 3:52 PM
Elden Ring has been out for almost two months now, giving fans plenty of time to explore its massive map and fight all of the terrifying creatures it has to offer. But while fighting and exploring is plenty of fun, how you do and who you do it as adds an entire new layer, especially […]
---
Twinfinite Monday, April 18, 2022 2:52 PM
10. Kirby Air Ride While every other game on this top ten list are traditional platforming Kirby games, let's use the ten spot to give a shout-out to one of the best of the spin-off games with this tenth spot on the top ten best Kirby games of all-time. I don't know why it took […]
---
Twinfinite Monday, April 18, 2022 2:04 PM
Netflix has just confirmed that the CGI anime inspired by the popular tokusatsu franchise Ultraman is getting a third and final season.
---
Twinfinite Monday, April 18, 2022 12:47 PM
Microsoft and Rare released the cinematic trailer of "The Shrouded Deep," the next adventure that is going to be added to Sea of Thieves.
---
Twinfinite Monday, April 18, 2022 12:33 PM
Electronic Arts and DICE's online first-person shooter Battlefield 2042 will receive an update later this week that adds in-game voice chat alongside hundreds of fixes and changes across the game. The update 4.0 will finally allow players to chat with each other in the game with the addition of VoIP (Voice over Internet Protocol). Voice […]
---
Siliconera Monday, April 18, 2022 3:00 PM
Jurassic World Dominion, the next movie in the Jurassic Park series, will debut on June 10, 2022. Just over a month later, Japan will get a Jurassic World Tamagotchi as tie-in merchandise. Bandai announced it will begin selling two Tamagotchi nano models based on the series on July 29, 2022. The Dinosaur Amber and Dinosaur Egg versions will each cost 2,530円 (~$20).
The official site offered some details about how the Jurassic World Tamagotchi will work. There are two possible baby dinosaurs you can start with. Each one has different possible final dinosaurs they can evolve into as they grow. There will be 26 total options. The preliminary art showed evolutionary options like the Ankylosaurus, Baryonyx, Carnotaurus, Dimetrodon, Indominus Rex, Pteranodon, Pyroraptor, Spinosaurus, T-Rex, and Triceratops. Players are tasked with feeding them, cleaning up after them, and playing three minigames with them. The three games are Which One?, which involves picking an egg with a baby dinosaur on it, Escape, which sees a person running from a T-Rex, and catching fish in Catch Food.
Here's a closer look at the dinosaurs present in the game.
[gallery columns="2" ids="924439,924440" link="file"]
People will also unlock scenes from different movies as they play. A few stills were also teased.

Finally, here's a closer look at the Dinosaur Amber and Dinosaur Egg Tamagotchi models.
[gallery columns="2" ids="924443,924442" link="file"]
The Jurassic World Tamagotchi models will appear in Japan on July 29, 2022. Bandai didn't announce a North American release yet. However, other themed Tamagotchi nanos, like the Evangelion and Star Wars R2D2 ones, eventually appeared in North America.
The post Jurassic World Tamagotchi Will Appear in Japan in July appeared first on Siliconera.
---
Siliconera Monday, April 18, 2022 2:00 PM
Now that Tsuburaya Productions' Ultraman season 2 is out, we know when season 3 will appear on Netflix. People will be able to watch it on the streaming service in 2023. There's a poster and trailer for it. Both confirm this will be the final season of the Netflix Ultraman show.
First, here's the teaser trailer for the final season for Ultraman. It shows Ultraman lying on the ground on his suit after being attacked, smashed into the ground. He's encouraged to get back up again. That's when the scene goes to black, shows the Ultraman: The Final Season logo, and confirms its Netflix release window.
it's coming, ULTRAMAN: The Final Season
       
¡Ya llega la temporada final de Ultraman! pic.twitter.com/be2V8jSWym

— Netflix Anime (@NetflixAnime) April 18, 2022
The new poster for the series features the same imagery. It shows Ultraman lying in the middle of the road. It also included the text, "Farewell, Ultraman."

Season 2 of Ultraman debuted on the service worldwide on April 14, 2022. While the first season consisted of 13 episodes, only six appear in its second part. This second season featured a new opening theme by Noilion and saw Maaya Sakamoto join its cast.
Season 3 of Ultraman will be its last one, and it will appear on Netflix in 2023.
The post Ultraman Season 3 Will Be Netflix's Final Season appeared first on Siliconera.
---
Siliconera Monday, April 18, 2022 1:00 PM
Another New Heroes banner appeared in Fire Emblem Heroes, and it added Ishtar to the ranks of the available Ascended Heroes. This means she is stronger than usual and getting a copy of her gives you an Ascendant Floret. You can then use it on one of your existing heroes to give them an Ascended Asset. This boosts one stat.
The Ascended Ishtar is joined by other three other characters from Fire Emblem: Genealogy of the Holy War in Fire Emblem Heroes. Scáthach: Astra's Wake is available as a four-star and five-star unit. He's Ayra's son and Larcei's twin sister. He is an infantry unit that wields a sword. Arthur: Furious Mage and Tine: Rumbling Thunder are both Tailtiu's kids and five-star infantry mages. Arthur uses a green tome, while Tine wields a colorless one. Meanwhile, Ishtar: Echoing Thunder is a five-star blue tome-user and infantry unit.
Here is the Fire Emblem Heroes trailer showing Ascended Ishtar and the other new heroes. It also points out that people who summon 40 times on the banner can pick one unit and get it for free as a bonus.

If people participate in the new Forging Bonds event in-game, they can also earn tickets for free summons on this new banner.
Fire Emblem Heroes is available on mobile devices, and this New Heroes banner is now live. One of the last Ascended Heroes was Idunn.
The post Ishtar Joins Fire Emblem Heroes' Ascended Heroes appeared first on Siliconera.
---
Siliconera Monday, April 18, 2022 12:30 PM
Square Enix dropped some new trivia about the world of Final Fantasy VII Remake on April 18, 2022. As with previous entries, the material was released via the official Twitter account and consisted of minor details and concept art from the game's development. But where previous releases detailed iconic enemies like the Scorpion Sentinel or Dirge of Cerberus alum Weiss, this tidbit concerned one of Midgar's humblest objects. That object is a "Mako Cylinder" (or Mako Tank), a key item in the FFVII Remake system of Mako supply.
【街】
魔晄がどのような形で街に供給されているかご存じですか?
「魔晄ボンベ」も魔晄共有方法の一つで、様々な場所に持ち運ばれて暮らしを支えており、ミッドガルの生活になくてはならないものなんですよ!
「足りないと嘆く者ほど 浪費する。」
byプレジデント神羅#FF7R #FF7R_inter pic.twitter.com/C26cugiWJ9

— FFVII REMAKE (@FFVIIR_CLOUD) April 18, 2022
Whereas the original Final Fantasy VII didn't elaborate much on exactly what Mako energy is or how the Shinra Electric Power Company extracts it from the planet, FFVII Remake goes a bit deeper into Mako supply details. Mako cylinders are one common method for getting Mako to where in Midgar it is needed. Mako cylinders are common in areas where a direct connection to Midgar's Mako reactor grid is unavailable. Thus they're seen in areas like the slums underneath Midgar's plates, or on the outskirts of the city itself.
Given that Mako appears to be extracted in liquid form, FFVII Remake shows Mako cylinders taking after real-world natural gas tanks. In real life these store gasses like propane in liquid form under pressure. The Mako cylinders, though, appear to have an extra window or indicator on their structure, that shows a green glow to indicate the level of Mako left in the cylinder. To access the stored Mako, customers can use a hose to channel it into a building's power systems.
Final Fantasy VII Remake is available on PS4, PC, and PS5.
The post Learn More About FFVII Remake Mako Supply Infrastructure appeared first on Siliconera.
---
Siliconera Monday, April 18, 2022 12:00 PM
While the Uniqlo Final Fantasy shirts will appear in Japan in April 2022, people need to wait a little longer for the US release date. The retailer announced they will show up in the region on May 16, 2022. It also confirmed all 16 designs will appear both in stores and online. (Only select stores will offer them in-store, however.) While they will be 1,500円 in Japan, they will cost $19.99 in North America.
As a reminder, the Uniqlo Final Fantasy shirts are part of a 35th anniversary collection. There will be 16 unisex, short-sleeve t-shirts available. Each one will feature imagery from one installment on it. Things start with Final Fantasy and go all the way up to the unreleased Final Fantasy XVI. Spin-off installments do not appear in the line. While the Japanese sizes for the shirts are XS through 4XL, the US product pages note they'll be available in XXS through 3XL.
The US Uniqlo Final Fantasy release date announcement also confirmed the special gift will appear outside of Japan. For a limited time, people who buy shirts from the collection will get 35th anniversary limited edition cards. This offer is also available in Japan as well. The official US website didn't offer the conditions someone will need to meet in order to get the playing cards.
The Uniqlo Final Fantasy collection release date is April 29, 2022 in Japan and May 16, 2022 in the US.
The post Uniqlo Final Fantasy Shirts US Release Date Set appeared first on Siliconera.
---
Destructoid Monday, April 18, 2022 7:00 PM
---
Destructoid Monday, April 18, 2022 6:00 PM
---
Destructoid Monday, April 18, 2022 5:00 PM
---
Destructoid Monday, April 18, 2022 4:30 PM
---
Destructoid Monday, April 18, 2022 4:00 PM
---
Destructoid Monday, April 18, 2022 3:30 PM
---
Destructoid Monday, April 18, 2022 3:00 PM
---
Destructoid Monday, April 18, 2022 2:00 PM
---
Destructoid Monday, April 18, 2022 1:30 PM
---
Destructoid Monday, April 18, 2022 1:00 PM
You've got a date I'm a sucker for handhelds. A portable system with a crank, packed with indie games? The...
The post Review: Playdate appeared first on Destructoid.
---
Destructoid Monday, April 18, 2022 1:00 PM
---
Destructoid Monday, April 18, 2022 12:30 PM
---
Destructoid Monday, April 18, 2022 12:00 PM
---
PC Invasion - FeedDDD Monday, April 18, 2022 6:00 PM
It looks like we're going to be riding this wave of video game adaptations for a while. Following the release of Sonic the Hedgehog 2, Sega is apparently prepping its hit beat 'em up franchise for the big screen. According to a report by Deadline, a Streets of Rage movie is now in production. And, amazingly, it looks like it tapped Derek Kolstad, the creator of John Wick, for the spec script. It doesn't seem like anything is confirmed as of yet. Deadline received word of the film through sources, which also claim it's being produced by dj2 Entertainment (the Sonic films) and Escape Artists. Other information on the movie, including the director and cast, are still unknown. Regardless, Streets of Rage is a good choice for a movie adaptation. The series' gritty tones, electronic-jazz fusion musical score, and knuckle-busting action are pretty much perfect for film. Having Kolstad on the payroll is also a boon. His work on John Wick aside, Kolstad was ...
---
PC Invasion - FeedDDD Monday, April 18, 2022 5:00 PM
Well, this is it. The final battle to claim the title of next Elden Lord begins. You face Radagon… or Marika? Or maybe both? Elden Ring lore is cryptic, but the general belief is that both Radagon and Queen Marika are the same person. Either way, that might explain some things with Malenia and Miquella. But that's for another time — now, you must fight. Radagon and the Elden Beast are both tough bouts, but this handy guide will help you figure out how to beat them and at last discover the final treasure of Elden Ring: the end credits. Note: For more information, check out our Elden Ring guides and features hub. Elden Ring boss guide – How to beat Radagon of the Golden Order Radagon of the Golden Order is the first phase of the final boss encounter in Elden Ring. At the start of the fight he walks up to you like a JoJo character, brandishing the hammer used to destroy the Elden Ring — which kicked off the game's whole story. This broken god cert...
---
PC Invasion - FeedDDD Monday, April 18, 2022 4:30 PM
Yosuke Matsuda, the president of Square Enix, caused quite a stir when he posted a New Year's letter a few months back. Matsuda spent much of his letter discussing his support for NFTs and the blockchain, both of which continue to attract significant controversy from players. The very real concerns surrounding NFTs have dwarfed companies' support of them to the point where the public seems to have mostly lost interest in the topic altogether. Despite this, the Square Enix CEO has refused to back down, as he stated in an interview with Yahoo Japan that he still wants to put out "pay to earn" blockchain games. In this interview, Matsuda argued that relying solely on traditional games would not remain viable for Square Enix in the long term. He wants to put out "autonomous game content" that motivates players to conjure up "new settings and ways of playing." What more did he say? Once again, Matsuda mentioned the concept of goodwill a...
---
PC Invasion - FeedDDD Monday, April 18, 2022 2:00 PM
Battlefield 2042's next update arrives on April 19, bringing hundreds of fixes and additions to the game. The biggest inclusions are a voice chat feature, an overhaul to weapon attachments, and plenty more. Update 4.0 is looking like it'll be the biggest patch for Battlefield 2042 so far. It was announced that voice chat would come to the game last month, but we've been waiting a lot longer than that. Voice chat has been a heavily requested feature for the game since its launch, and Battlefield 2042 is over six months old now. After all, in a game that's all about teamwork, it would be nice to talk to your teammates. It was indeed a long wait, but Battlefield 2042 players will finally be able to communicate with their teammates in-game. When the update goes live tomorrow, a VoIP setting can be found under Sound/Voice in the options menu. From there you'll be able to choose to talk to your party or your squad. And while voice chat is certainly a good...
---
PC Invasion - FeedDDD Monday, April 18, 2022 1:30 PM
It's been nearly a year since Sega revealed Sonic Origins, a new compilation that is supposed to come out this year. The company pulled off the veil during the Sonic Central livestream last May, which also included other reveals such as Sonic Colors: Ultimate. However, beyond the announcement and scheduled release window of 2022, the publisher has been silent. But it seems like that's due to change soon. As reported by Destructoid, Sonic Origins has been rated in Korea. The Korean Game Rating and Administration Committee recently listed the game. This is about as good as any confirmation we've gotten that the game is still due this year. Sonic Origins was rated for "All users," which doesn't come as a shock. I doubt Sega was planning on squeezing in anything dubious. Busting badniks is still perfectly safe for the kiddos. We're not ready to talk about chili dog gluttony just yet. Sonic Origins is another compilation of the Blue BlurR...
---
Tabletop Gaming News Monday, April 18, 2022 6:00 PM
---
Tabletop Gaming News Monday, April 18, 2022 5:00 PM
---
Tabletop Gaming News Monday, April 18, 2022 4:00 PM
---
Tabletop Gaming News Monday, April 18, 2022 3:00 PM
---
Tabletop Gaming News Monday, April 18, 2022 2:00 PM
---
Tabletop Gaming News Monday, April 18, 2022 1:00 PM
---
Player Assist | Game Guides & Walkthroughs Monday, April 18, 2022 5:15 PM
Omen was not the only spooky ghost lurking around. It is only a matter of days before VALORANT Episode 4 Act 3 comes out, and it looks like Riot is keen on spoiling its loyal fans with new gameplay updates, bug fixes, Battlepass, and of course, a new Agent. It has been a while since […]
---
Player Assist | Game Guides & Walkthroughs Monday, April 18, 2022 4:26 PM
While Rockstar Games takes their sweet time cooking GTA VI in the Rockstar oven, fans will have to settle with the old classic for now. GTA V is turning ten next year. Yup, you read that right: Everybody's favorite action-adventure game is turning a decade old when 2023 comes along. However, despite being almost a […]
---
Player Assist | Game Guides & Walkthroughs Monday, April 18, 2022 3:00 PM
Pokemon Legends: Arceus takes plays on the olden days of the Pokemon world – a time when finding harmony between people and Pokemon was rare. Set in the land of the Hisui region, known as the Sinnoh region in modern times, you'll join the Galaxy Expedition Team (or just Galaxy Team for short) as a […]
---
Player Assist | Game Guides & Walkthroughs Monday, April 18, 2022 2:00 PM
Brimstone owns the longest-duration single molly ability in VALORANT – Incendiary. Let's put it to good use for post-plant play on Fracture. If you've been playing a ton of VALORANT games regularly, you might notice how much more common a Brimstone pick is these days in both Non-Competitive and Competitive play. Riot Games was kind […]
---
Player Assist | Game Guides & Walkthroughs Monday, April 18, 2022 1:05 PM
Quantum Pieces, commonly abbreviated as QP, is the first currency you get in Fate/Grand Order (FGO). While you might like other premium currencies more, you can't do anything without QP. You can get QP relatively quickly, but some methods are more fruitful than others. If you need some fast cash in FGO, look no further. […]
---
Level Up Monday, April 18, 2022 12:49 PM
Teenage Mutant Ninja Turtles: The Cowabunga Collection is an upcoming compilation of 13 classic TMNT…