---
Kotaku Sunday, June 19, 2022 9:05 PM
People have been cosplaying as Link and Zelda (and even Ganon) since the series first debuted, but those guys are (relatively) easy. They're bipedal, they wear clothes, you put some make-up on, get a weapon, boom, you're cosplaying as a Nintendo character. But what about Breath of the Wild's Guardians, those giant…
---
Kotaku Sunday, June 19, 2022 7:45 PM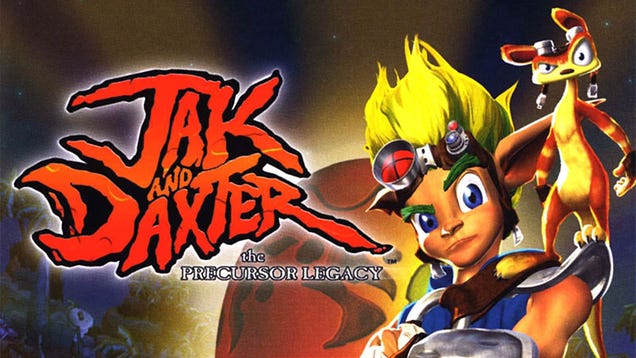 Over the past few years we've started seeing something beautiful happen: fans of classic console games are taking old code and creating native PC versions of games that never saw an official release. We've seen it with some Nintendo games, but now we're seeing it with a PlayStation platformer as well.

---
PCGamesN Sunday, June 19, 2022 4:08 PM
American McGee's 2011 classic Alice: Madness Returns has been removed from sale on Steam once again, just a few months after it returned to the service following a long absence prior. The action-adventure game was unavailable for several years after issues with EA's DRM caused the game to be removed from sale on the Steam store, following its move to EA's Origin marketplace. It wasn't until February 2022 that it finally returned - with the troublesome DRM removed - and now it's gone once again.
Alice: Madness Returns is a delightfully dark, cartoonish take on the Alice in Wonderland lore, with a story that splits its time between the grimy streets of Victorian London and the colourful fantasies of Wonderland. Now, the title - the brainchild of former Doom and Quake developer American McGee - has been removed from sale on Steam, with a message stating that this was done at the request of the publisher.
McGee himself has taken to Twitter, saying that he believes the title was removed by mistake when another of developer Spicy Horse's games was being removed from sale. Akaneiro: Demon Hunters was supposed to be removed from sale as "it was broken," says McGee, but all of Spicy Horse's other titles were removed by accident at the same time.
---
Twinfinite Sunday, June 19, 2022 8:48 PM
Time to make those guesses count.
---
Twinfinite Sunday, June 19, 2022 8:47 PM
Ready to give Wordle a go? Here's some help
---
Twinfinite Sunday, June 19, 2022 8:46 PM
Wordle guesses made easy.
---
Twinfinite Sunday, June 19, 2022 8:45 PM
The best cheats available in Metroid Dread and what they do in-game.
---
Twinfinite Sunday, June 19, 2022 8:43 PM
Capture your Fortnite skills.
---
Twinfinite Sunday, June 19, 2022 8:41 PM
Skip the process and turn into a werewolf.
---
Twinfinite Sunday, June 19, 2022 8:33 PM
Use the moon's power to unlock your beastly potential!
---
Twinfinite Sunday, June 19, 2022 8:31 PM
Embrace the rage in The Sims 4's latest pack.
---
Twinfinite Sunday, June 19, 2022 8:29 PM
Here's what you need to know about the second part of the remake trilogy.
---
Twinfinite Sunday, June 19, 2022 7:09 PM
A Wordle a day keeps the... word doctor away?
---
Twinfinite Sunday, June 19, 2022 6:43 PM
Today Atlus released one of its daily trailers of the upcoming JRPG Soul Hackers 2, focusing on the elements of the game.
---
Twinfinite Sunday, June 19, 2022 6:12 PM
Popular Japanese convenience store chain Family Mart announced a treat tied with Nintendo's Pokémon Café ReMix game.
---
Twinfinite Sunday, June 19, 2022 5:33 PM
Third-party developers shared interesting assets about upcoming airport add-ons for Microsoft Flight Simulator.
---
Twinfinite Sunday, June 19, 2022 3:56 PM
Developer Coffee Addict Studio and publisher Neon Doctrine announced a release date for their adventure game Hazel Sky.
---
Siliconera Sunday, June 19, 2022 5:00 PM
Universal Studios Japan (USJ) announced that it will have Jujutsu Kaisen-themed rides and attractions for a limited time. They will appear from September 16, 2022. Attractions will focus on the theme of "curses," though there are no details as of yet as to what they will be or involve. However, going off the precedent of previous USJ collaboration events, they will likely entail roller coasters (including a 3D ride), as well as goods and food. [Thanks, Famitsu!]
Universal Studios Japan worked with multiple anime and video game franchises in the past. Usually, these events feature roller coasters or special restaurants. Previous USJ collaborations include ones with Hunter x Hunter and One Piece Film Red. Aside from more "conventional" roller coasters, USJ also provides 3D rides. These place guests in a roller coaster simulator that will move and shake in accordance to the action playing on the 3D screen. More information on the other rides and events that will go on during the Jujutsu Kaisen collaboration will appear in the future.
Jujutsu Kaisen is a Weekly Shonen Jump anime and manga series. It follows the story of Yuji Itadori, who becomes the host of a powerful curse named Ryomen Sukuna in order to protect his friends. Yuji then joins the Tokyo Prefectural Jujutsu High School to train and become a sorcerer so that he can avoid an execution, as well as help others against Cursed Spirits.
The Jujutsu Kaisen collaboration at USJ will start in September 16, 2022, with more information appearing in the near future. Jujutsu Kaisen is available for streaming via services such as Crunchyroll.
The post USJ Will Have Jujutsu Kaisen Themed Attractions appeared first on Siliconera.
---
Siliconera Sunday, June 19, 2022 3:00 PM
The Pixel Frames shadow boxes have been around for a while now. The idea is the line captures a classic retro game moment, typically an 8-bit or 16-bit scene. Each one is officially licensed, for the sake of accuracy and authenticity. They all add a bit of depth by placing elements on multiple layers. A number of different series, like Castlevania, appeared in the collection. Now the latest Pixel Frames scenes capture moments from the Mega Man, Sonic the Hedgehog, and Street Fighter series. And as always with these items, the impression left by the final piece varies depending on the scene chosen.
All three of the Pixel Frames shadowboxes I examined were of the nine inch by nine inch variety. Each frame is black and about two inches thick. They also each include a silver metallic name plate sticker. A person can peel off the backing and apply as desired to the frame, with the game's title and release date noted. The shadowbox then has elements of a design appearing in a foreground layer, up to two midground layers, and a background layer. The result is, well, an image that might call to mind those old Sega 3D Classics entries on the Nintendo 3DS. You have a recognizable scene from a title, only with added depth to provide some extra context. The company uploads YouTube Shorts videos, to offer a better sense of how it works.
As for how well different ones work, it all depends on the design. Of course, someone is going to be partial to ones based on titles they love. But more objectively, the moment makes it. Take the Mega Man 7 Dr. Wily Pixel Frames shadow box. In many ways, this is a pretty ideal moment. You have Mega Man, Dr. Light, Rush, and Dr. Wily all in the scene. There's the gauge on the lefthand side. There's definitely more texture and you can see the 3D effect. However, because so much of it is in the forefront, it doesn't "pop" as much as the other two Pixel Frames I got. The composition is great and it is a fantastic scene. But the effect isn't as remarkable.
Now with the Street Fighter II Car Scene scene, the Pixel Frames mission gets closer to ticking the all the boxes by depicting the game's bonus stage. You can really see how the company understood the assignment here. The layers are extremely evident here and cast a great shadow. (Not counting the ones actually present in the art under Guile, the car, and Chun-Li.) The UI at the top of the screen looks good and pops. The car is in the midst of being broken. Guile is using a Sonic Boom, while Chun-Li is performing Hyakuretsukyaku. Some of the broken car parts are already flying off and are on their own layer, which also works out well. The rest of the background might seem a little flat, but you can definitely see the distinction from the ground and the ocean in behind it. It's tactfully done, and immediately recognizable.
But from what I've seen, I think the Sonic the Hedgehog Loop Scene is the Pixel Frames shadow box that best shows what this collection can do. First, we're in Green Hill Zone. Everyone knows it. Sonic is just finishing running through one of the series' trademark loops. It conveys a sense of speed, since we see he's already gone through it and is in motion. Plus, it provides an opportunity to place him in one of the midground layers, with the front of the loop and "stage" in the foreground. Lurking ahead is a Buzz Bomber, one of the series' more recognizable standard enemies. Plus, the background layer is far enough behind to provide even more context. It highlights a lot of things people love about the series. We have four layers in effect. There's a pretty good distribution of content on all four layers. The shadows really are visible when displayed. I think it's just a very well-handled piece.
The one thing I do wish is that there was an easel back on each Pixel Frames piece. All of them come with a sawtooth picture hanger on the back. This means you could fairly easily mount it on a wall and have it hang level. But there's no stand in place in the event you wanted it on a shelf or table. On the plus side, each one's frame is rather thick. They're about two inches wide, which means it can stand up independently if you place it somewhere. But given the height, I'd feel more secure displaying it with an actual easel in place. Though if someone would want that, it would probably be pretty easy to buy an easel back separately and set it up to work out.
Honestly, I get the impression that the Pixel Frames shadow boxes tend to be handled rather well. They're substantial pieces. Care is put in to get the licensing for games people have fond memories for. The scenes picked tend to be immediately recognizable ones with familiar characters. Yes, getting one for a title someone prefers is going to probably be the most influential part of picking one out. But as for the actual display, it feels like the more detailed and active the scene, the more opportunity there is for the 3D effects and nature of the collection to stand out.
The Pixel Frames Mega Man, Sonic the Hedgehog, and Street Fighter shadow boxes are now available at retailers like Amazon and IGN Store. The retail price is $29.99 each. The official website for the collection is also now open.
The post Pixel Frames Mega Man, Sonic, and Street Fighter Art Show Appropriate Moments appeared first on Siliconera.