---
Kotaku Monday, June 19, 2023 1:00 PM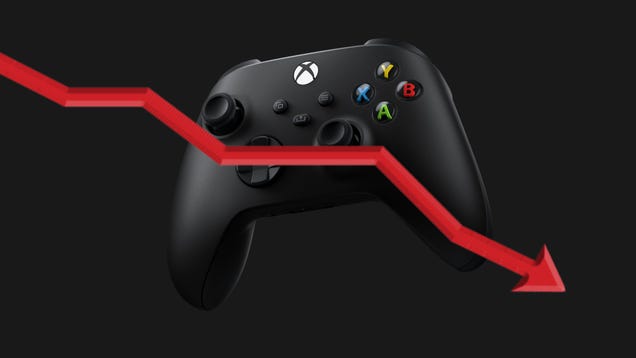 Gaming still isn't all about you. New data released by PwC shows that "traditional" games make up only 26.7 percent of the revenue earned by the U.S. games industry, the vast majority of 2022's $54.1 billion coming from social or casual games. Esports, meanwhile, contributed just 0.8%. Added together, that total also…
---
Kotaku Monday, June 19, 2023 12:00 PM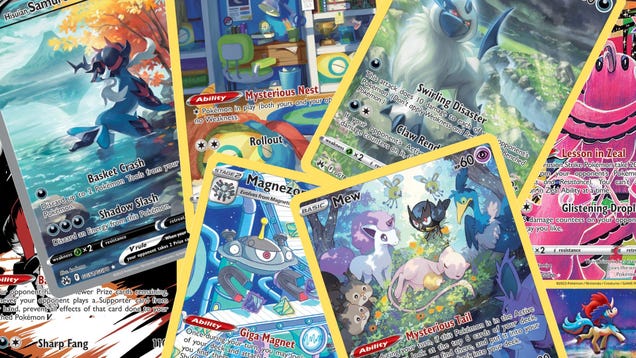 When it comes to buying Pokémon trading card packs, there's pretty much one thing that people care about the most: pull rates. What are the chances of getting a special card in any given foil-wrapped packet? And with early 2023's Crown Zenith set, they suddenly got a whole lot better. Then, come the Scarlet & Violet…
---
Kotaku Monday, June 19, 2023 11:15 AM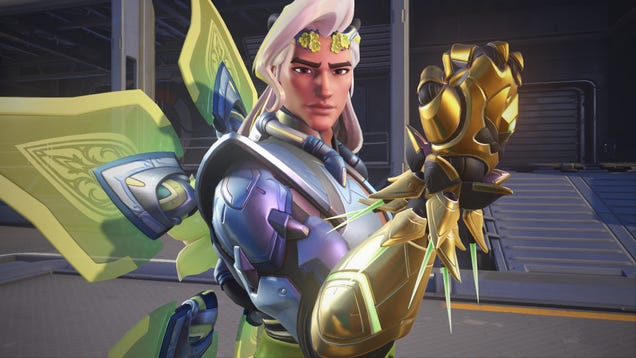 Overwatch 2's fourth season blessed players with the fabulous, sexy support hero Lifeweaver. But unfortunately, for those who wanted to run around with this gloriously pink and pansexual healer, he hasn't exactly made waves as a strong support hero. Quite the opposite, in fact, as the community has basically all but…
---
Kotaku Monday, June 19, 2023 11:00 AM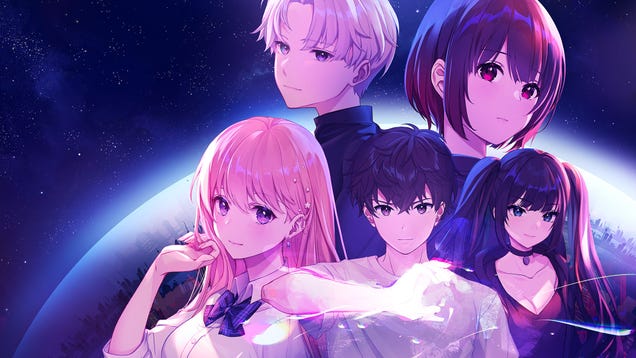 I don't know about Eternights just yet. I played the opening chapter of Studio Sai's Persona-influenced action game/dating sim hybrid at Summer Game Fest, and on paper, a game that combines those elements should be my jam. But while what I played demonstrated good foundations and fun ideas, it didn't make the best…
---
Kotaku Monday, June 19, 2023 10:54 AM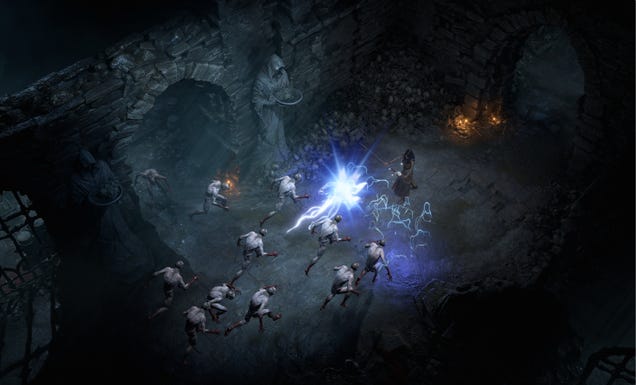 It's been a couple of weeks since Blizzard's latest ARPG adventure Diablo 4 opened its hell gates to the public. With players cumulatively logging in "over 276 million hours" into the game, it's always a fun time to look at something everyone loves: stats! Blizzard has some fun facts to share with us today. What class…
---
Kotaku Monday, June 19, 2023 10:35 AM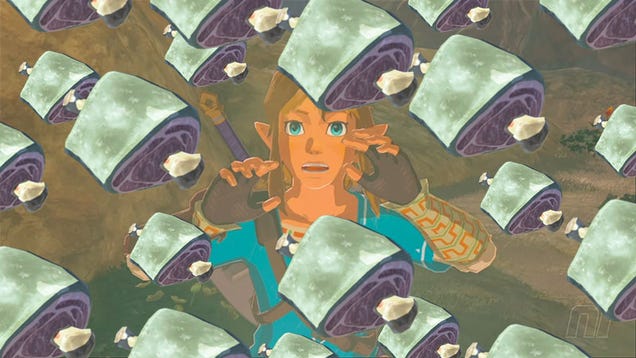 The Legend Of Zelda: Tears Of The Kingdom is a big game set on a huge open world, and its codebase must be straining at all times to keep track of everything that's going on. Which probably explains why it doesn't matter how many times Nintendo patches the game to remove a resource glitch, people just keep on finding…
---
Kotaku Monday, June 19, 2023 10:30 AM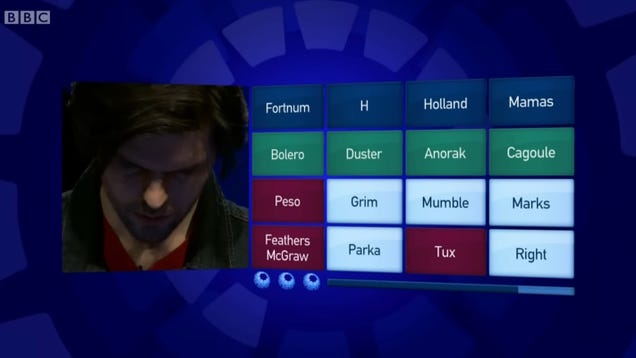 Last week, the New York Times announced its latest puzzle had gone live for beta testing on its puzzling site. Joining the world famous crossword, and of course Wordle, is Connections. It's a four-by-four grid of words, that you need to rearrange into four connecting groups. And if you happen to live in the UK, that's…
---
Kotaku Monday, June 19, 2023 9:00 AM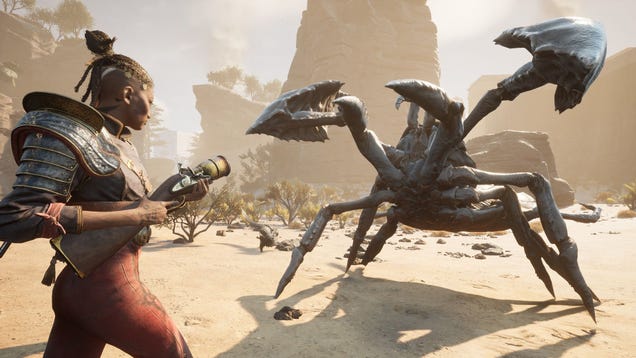 Soulslike fans, looking forward to getting their hands on Flintlock: The Siege of Dawn via Xbox Game Pass, will have to stare far further into the future. The next game from the developers of 2018's Ashen has now been delayed a full year from its previous "early 2023" release date, to an even more ambiguous "2024."

---
Kotaku Monday, June 19, 2023 8:30 AM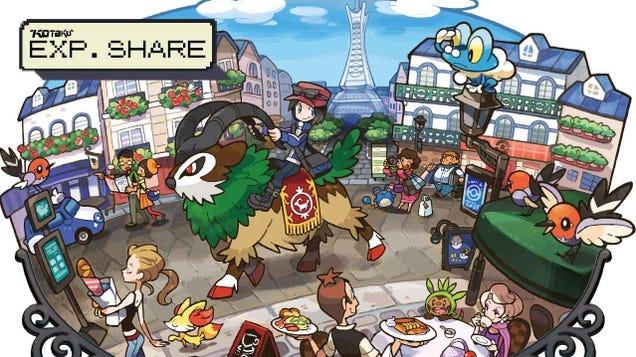 Pokémon games have dealt with death before, but it's often in subtext. This goes as far back as the original Pokémon Red and Blue, as fans have long speculated that your rival Blue's Raticate passed away after a rough battle. In recent years, mortality has become a more common theme in Pokémon games. AZ, a major…
---
PCGamesN Monday, June 19, 2023 1:08 PM
June 19, 2023: Added the new code for update 22.
What are the new Anime Souls Simulator codes? Anime Souls Simulator tasks you with building your own army of powerful heroes, then imbuing their weapons with souls to take on fearsome bosses. You might find that the road to greatness is a little too long when you're first starting out, so we've tracked down the latest Anime Souls Simulator codes to help you grow in power faster than ever.
Our list of up-to-date Anime Souls Simulator codes delivers a treasure trove of free items straight to your inventory and a variety of rolls and spins to help you swap out your weaker heroes. If you're partial to anime and manga-inspired games across the Roblox platform, we've also got the latest Anime Adventure codes, Slayers Unleashed codes, and even Ro Ghoul codes to help you stay one step ahead of your fellow Robloxians.
MORE FROM PCGAMESN:
Best Roblox games
,
Roblox promo codes
,
Roblox music codes
---
PCGamesN Monday, June 19, 2023 1:08 PM
June 19, 2023: Checked for new Strongman Simulator codes.
What are the current Strongman Simulator codes? If you want to pump some iron and need that little extra boost, then you've come to the right place. Here we have all the current rewards that temporarily buff your movement speed, the energy you accrue, and workout gains for exercising at dumbells.
Of course, we also have codes for other macho sports-based Roblox games, including Muscle Legends codes, Punch Wall codes, and Legends of Speed codes. For now, though, if you want to get strong specifically in Strongman Simulator, here are some bonuses you can gain to maximize your workout.
MORE FROM PCGAMESN:
Best Roblox games
,
Roblox promo codes
,
Roblox music codes
---
PCGamesN Monday, June 19, 2023 12:35 PM
The ASUS ROG Ally remains a worthy adversary for the Steam Deck, but owners of the handheld should be wary of the device's latest BIOS update. While updating the pocket rocket should normally improve performance and squash any bugs, doing so now appears to do just the opposite.
MORE FROM PCGAMESN:
Asus ROG Swift PG27UQ review
,
Asus ROG Strix X470-I Gaming review
,
Best gaming motherboard
---
PCGamesN Monday, June 19, 2023 1:02 PM
I was immediately intrigued when I saw the original trailer for Lies of P. You play as Pinocchio in a steampunk, gothic Victorian world seeking to quell tides of robotic enemies on your quest to rekindle the human spark within. When I went to add it to my wishlist, however, I noticed it wasn't the traditional RPG game I assumed it to be; it's another soulslike. Slightly deflated, I tried out the demo that dropped at Summer Games Fest 2023, and having plowed in far too many hours I remain staunch in my belief that Lies of P would have been better if it had shrugged off the From Soft formula.
MORE FROM PCGAMESN:
Upcoming PC Games
,
Best PC RPGs
,
Best games like Dark Souls
---
PCGamesN Monday, June 19, 2023 12:39 PM
June 19, 2023: We checked for new Midnight Sun codes to add to our list.
What are the new Midnight Sun codes? The anime-inspired Roblox game tasks you with either being a demon slayer or becoming a demon, and while you can earn everything you need for your journey through hard work and your precious time, it's always good to know if there are any Demon Slayer Midnight Sun codes to help you along the way.
Born into a clan and sent off into the wild world of Demon Slayer, you must prove yourself against evil or succumb to it and become the scourge that stalks the landscape. There is also a significant PvP element to the Roblox game. With such endeavors, it always helps to grab every advantage you can if you plan on dominating the opposition. With that, are there any Demon Slayer Midnight Sun codes available to help you in the action-adventure game?
MORE FROM PCGAMESN:
Best Roblox games
,
Roblox promo codes
,
Roblox music codes
---
PCGamesN Monday, June 19, 2023 12:33 PM
The RTX 4090 is certainly Nvidia's most powerful GPU, if not the most powerful around, full stop. However, not one to be content with stock performance, overclocker CENS has pushed the GeForce GPU and graphics cards in general to new heights, setting a new world record for clock speed frequencies.
MORE FROM PCGAMESN:
RTX 4070 review
,
DLSS explained
,
Best graphics cards
---
PCGamesN Monday, June 19, 2023 12:39 PM
June 19, 2023: We added new Blox Fruits codes to our list.
What are the new Blox Fruits codes? We've compiled a regularly updated list of all Blox Fruits codes to redeem in-game freebies like XP boosts, free Beli, and stat resets for your pirate adventures.
Blox Fruits is one of the biggest Roblox games ever, thanks to its fun, anime-inspired pirate action. That said, it can be challenging to find new Blox Fruits codes, much like Anime Adventures codes, Project Mugetsu codes, and All Star Tower Defense codes, but we've done the hard work and listed them all in one place below.
MORE FROM PCGAMESN:
Best Roblox games
,
Roblox promo codes
,
Roblox music codes
---
PCGamesN Monday, June 19, 2023 12:32 PM
Want to know what the best Kazuha build is in Genshin Impact? Kazuha first arrived in the Genshin Impact 1.6 update and currently features on one of the Genshin Impact 3.7 banners right now.
Despite being one of the first Anemo sword characters to be added to the anime game in its first year, Kazuha has remained one of the best characters on our Genshin Impact tier list. His role in your party will likely be as a sub-DPS that has the potential to dish out tons of damage in short bursts, so long as you have the correct build. Read on for more on how to develop the best Kazuha build.
MORE FROM PCGAMESN:
Genshin Impact codes
,
Genshin Impact character tier list
,
Genshin Impact leveling guide
---
PCGamesN Monday, June 19, 2023 12:26 PM
Honkai Star Rail event Lab Assistants In Position is here, adding loads of free rewards to the anime game for a limited time. So if you're curious as to what the Honkai Star Rail event offers you, and how to get the free stuff, listen up.
MORE FROM PCGAMESN:
Honkai Star Rail review
,
Honkai Star Rail codes
,
Honkai Star Rail tier list
---
PCGamesN Monday, June 19, 2023 12:27 PM
What are the Diablo 4 Ashava spawn times? Ashava the Pestilent effortlessly steals the lives of wayward adventurers using its scythed talons – but you won't find her lurking at the end of a dungeon. Instead, Ashava's hellish portal only appears at set spawn times and locations. She's easy to miss, but we're here to help ensure you both locate and beat her with minutes to spare.
While Ashava is just one Diablo 4 world boss of many, in our experience, she's the one you're most likely to encounter since she often spawns in the starting region of the Diablo 4 map. That said, you'll find her a tough opponent regardless of which Diablo 4 classes you choose to play. We've taken her down, so here are all the tips we have to help you beat Ashava the Pestilent, as well as her location and spawn times.
MORE FROM PCGAMESN:
Diablo 4 builds
,
Diablo 4 review
,
Diablo 4 classes
---
PCGamesN Monday, June 19, 2023 12:31 PM
How long is Diablo 4? Blizzard's acclaimed ARPG is returning, although this latest iteration offers a new sense of freedom with an open-world format. Consequently, you may be wondering exactly how long it'll actually take to battle your way across Sanctuary and take on Lilith. Thankfully, we've got all the answers on how long it's going to take you, from the campaign to the endgame.
The length of time it takes to beat Diablo 4 is set to dwarf its predecessor by a wide margin, and we expect the total playtime to align closer to that of Diablo 2. We've plunged the depth of hell in our Diablo 4 review, so we know how long it took us, and we have solid confirmation of how long it will take from the developers themselves. Without further ado, here's how long Diablo 4 is, and how much time you can expect the RPG game to consume you on your journey to reach the Diablo 4 endgame.
MORE FROM PCGAMESN:
Diablo 4 builds
,
Diablo 4 review
,
Diablo 4 classes
---
PCGamesN Monday, June 19, 2023 12:19 PM
Where are all the Diablo 4 Strongholds? Wandering aimlessly around Sanctuary, you will discover one of these bastions of evil. A fortified location housing Lilith's minions, Strongholds are one of the toughest challenges you'll face out in the open but can reward you with high-end gear if conquered.
Diablo 4 introduces a new mechanic, Strongholds, which are similar to a dungeon, only housed in the overworld. There are intense groups of enemies, bosses, and missions to complete in the area, and completing a Stronghold will reward you with XP for your chosen pick of the five Diablo 4 classes, high-end gear to make the best Diablo 4 builds, and Renown, and will also transform the site into a new town hub, complete with vendors and side quests to complete.
MORE FROM PCGAMESN:
Diablo 4 builds
,
Diablo 4 review
,
Diablo 4 classes
---
PCGamesN Monday, June 19, 2023 12:28 PM
How do the Diablo 4 Sorcerer enchantment slots work? Having played as the sorcerer ourselves in Diablo 4, we've come to know a lot of their magical abilities. One of the best classes for ranged attacks, the sorcerer's skills are among the best for staying out of the line of fire, and enchantments are no different.
Each of the five Diablo 4 classes has their own unique twist: barbarians are great with a selection of hard-hitting melee weapons, necromancers use the Book of the Dead to raise an army of minions, and druids can shapeshift. Diablo 4 Sorcerers, meanwhile, gain enchantment slots alongside their skills, but you can't use them right away. Having spent hours upon hours in sanctuary ourselves - check out what we thought in our Diablo 4 review - we've got all the information you need on how to unlock Diablo 4 sorcerer enchantment slots, and how to use them.
MORE FROM PCGAMESN:
Diablo 4 builds
,
Diablo 4 review
,
Diablo 4 classes
---
PCGamesN Monday, June 19, 2023 12:20 PM
When is the Hellblade 2 release date? After several years of development, Senua's Saga: Hellblade 2 finally has a release date. If you've always wanted to fight giants in ninth-century Iceland, and you don't mind some side commentary from the Fury voices in your head, then you might want to read on.
Senua's Saga: Hellblade 2 is a sequel to Hellblade: Senua's Sacrifice, an action-adventure game released in 2017. Developed by Ninja Theory, it follows the titular hero, a Pict warrior named Senua, who suffers from psychosis and personal trauma. If you want to find out more about this brave warrior's next adventure, here's everything we've learned about Hellblade 2 so far.
---
PCGamesN Monday, June 19, 2023 12:17 PM
When is the Prologue release date? If you're a fan of PUBG: Battlegrounds and you've been keeping an eye on PlayerUnknown himself, then chances are you're desperate to find out what Brendan Greene is up to. Well, you're not alone.
From what we've seen and heard so far, it appears that Greene will be leaving his battle royale roots behind him to create the foundations for new and innovative open-world games. Prologue is, at its core, a pay-what-you-want tech demo that'll feature a huge open world that you can explore at your own pace. But what it means is much, much more - especially if his team can pull it off.
MORE FROM PCGAMESN:
Upcoming PC Games
---
PCGamesN Monday, June 19, 2023 12:27 PM
It's easy to forget about the humble CPU cooler, especially when you choose to use the one that came with your Intel or AMD processor. While stock coolers can help keep temperatures at bay under normal conditions, you'll want to invest in the best CPU cooler available if you want to boost fps and maximize gaming PC performance.
When it comes to choosing the best CPU cooler, there's a diverse range of options that cater to both casual users and PC gaming enthusiasts. Looking to keep things cool while playing the latest Steam games? A well-designed air cooler should yield pleasing results. However, if you're planning on overclocking, you'll want to dip your toes into the realm of water cooling and opt for an AIO cooler.
The world of gaming PC CPU coolers may seem daunting, but fear not! We've assembled a list of the best CPU coolers from reliable brands like Noctua, Cooler Master, Be quiet!, MSI, and NZXT. We've even crafted a dedicated guide just for the best AIO cooler options, and if you're pondering how to actually overclock your CPU, we can lend a helping hand with that too.
MORE FROM PCGAMESN:
Best graphics card
,
Best gaming PC
,
Best SSD for gaming
---
PCGamesN Monday, June 19, 2023 12:16 PM
Want to know about the Kazuha banner in Genshin Impact? This popular Anemo Sword user hails from Inazuma, and he received a banner rerun in the 3.7 update. Kazuha focuses on elemental damage, scaling with elemental mastery. He depends heavily on his weapons and artifacts to provide him with damage bonuses as he doesn't get these from his ascension.
Kazuha also receives a huge elemental damage bonus from his ultimate when it combines with another element, and deals additional elemental damage whenever he causes a swirl reaction, so we recommend pairing him with characters who can provide this, like Chongyun or Hu Tao. Check out our thoughts on the best Kazuha build to prepare, if you haven't already wished for him yet in the free PC game. Read on for what you need to know about the Kazuha banner.
MORE FROM PCGAMESN:
Genshin Impact codes
,
Genshin Impact character tier list
,
Genshin Impact leveling guide
---
PCGamesN Monday, June 19, 2023 12:45 PM
What is today's Lost Sector in Destiny 2? Before you can take on Legend Lost Sectors, you need to complete all the normal Lost Sectors first. If you don't, the new Legend Lost Sectors will not appear on the map. Each day, the location, modifiers, and rewards rotate out for something new.
While many Exotics can be bought from Xûr or even in the world loot pool, the Destiny 2 Exotics in these special Lost Sector instances cannot, forcing players to explore these dangerous areas if they want the best equipment available. It's important to remember that exotic drops are not guaranteed after completing these quests, so you may have to run through the same Lost Sector multiple times. You can go through the quests in the free PC game with a fireteam, but your rewards will be reduced to Enhancement Cores only.
MORE FROM PCGAMESN:
Destiny 2 classes
,
Destiny 2 Lightfall review
,
Destiny 2 builds
---
PCGamesN Monday, June 19, 2023 12:06 PM
Looking for a guide to best Diablo 4 tips? We've got all the most crucial tricks for you as you dive into the devilishly good RPG game - specifically if you're a beginner to the long-running franchise. Having said that, it's been over a decade since Diablo 3, so if you've been out of the game some time and are looking for a little refresher before your next Diablo adventure, there might just be a tip or two here for you, too.
As you can see from our Diablo 4 review, the series' latest brings Diablo back to its best, and is undoubtedly one of the best PC games of 2023. We have every Diablo 4 guide you could possibly want, but if you're just getting started, take a look at these tips we wish we'd known earlier. Give yourself every advantage and don't get left behind as Lilith's goons wreak havoc on you and your party with these Diablo 4 tips and tricks for beginners.
MORE FROM PCGAMESN:
Diablo 4 builds
,
Diablo 4 review
,
Diablo 4 classes
---
PCGamesN Monday, June 19, 2023 11:59 AM
The Genshin Impact Fayz Trials event is returning in version 3.7 as Fayz Trials Hypothesis, and it's bringing back the popular time-dilation camera. The anime game's regular photo mode and Kamera gadgets usually only allow players to take pictures with set filters or when characters are completely stationary. This Genshin Impact event, however, adds a special camera feature that lets us take snapshots of perfect poses, mid-combat.
MORE FROM PCGAMESN:
Genshin Impact codes
,
Genshin Impact character tier list
,
Genshin Impact leveling guide
---
PCGamesN Monday, June 19, 2023 11:59 AM
June 12, 2023: Added three new cheats for the Version 1.5 update.
What are the Vampire Survivors cheats? It seems like a cruel joke for the roguelike game to add cheat codes this late in development, but here we are. One of the later patches gave would-be vampire hunters a chance to enter some codes for powerful abilities. You can click on the Yellow Sign entry seven times to unlock this secret menu, but it will disappear shortly afterward.
To permanently unlock the Vampire Survivors cheats, you need to find the Forbidden Scrolls of Morbane, which you can obtain by slaying the Bone Orb in the Bone Zone. Once you pick this up, a new secrets menu will appear on the main menu in the roguelike game. Not only can you enter cheats here, but you can also see the conditions for unlocking the hidden Vampire Survivors unlockable characters. Of course, you can just enter codes to unlock them; we have the full list below.
MORE FROM PCGAMESN:
The best survival games on PC in 2022
,
Vampire Survivors weapon evolution guide
,
The best Vampire Survivors build
---
PCGamesN Monday, June 19, 2023 11:55 AM
Cities Skylines 2 is the answer to every traffic, road-building, and general vehicle management problem we've ever faced in the city-building game. Formerly the reserve of Cities Skylines mods, constructions such as roundabouts, split highways, and perfectly parallel residential blocks will be available from the go, as Paradox and Colossal Order reveal a totally overhauled system for managing cars and traffic. Ahead of the Cities Skylines 2 release date, if you've ever been frustrated by the fussy, fiddly road building of the past, or practically wanted to blow up your entire creation because people just wouldn't drive the way they're supposed to drive, rest easy. Cities Skylines 2 solves everything.
MORE FROM PCGAMESN:
Cities Skylines 2 release date
,
Cities Skylines 2 system requirements
,
Best city-building games
---
PCGamesN Monday, June 19, 2023 11:55 AM
When is the Texas Chain Saw Massacre game release date? We played the Texas Chain Saw tech test recently, and if you weren't already aware of Gun Interactive's Friday the 13th successor, then you might be here following the social media popularity of the beta. Unfortunately, there is still a painful wait until the release date - some might say akin to being left on a meat hook - but we've got all the gory details you need to keep anticipation high.
The asymmetrical horror game is a booming genre right now, with the popularity of Dead by Daylight resulting in other franchise-themed killer versus survivor games like Evil Dead The Game and even Ghostbusters: Spirits Unleashed. But you may also know of the ill-fated Friday the 13th game, which is now just a few deserted private servers thanks to licensing issues. The reason we're telling you all this is that the upcoming The Texas Chainsaw Massacre is made by some of the minds behind F13, so we know we're in for a good - if terrifying - time. Keep reading if you dare for everything we know about the Texas Chainsaw Massacre game release date, gameplay, trailers, future betas, and more.
MORE FROM PCGAMESN:
Best horror games
,
Best multiplayer games
,
Best survival games
---
PCGamesN Monday, June 19, 2023 11:34 AM
What is the best Warzone 2 Bryson 890 loadout? This gun shares some similarities with the Bryson 800, but there's a key difference here that makes it arguably the best shotgun in the game.
Of course, you'll want to pair this CQC weapon with one of the best Warzone 2 guns for long-range combat to have the best loadout possible in this best PC game, but rest assured that shotguns are still viable in the battle royale despite the huge new map. Our setup focuses on tighter pellet spreads, mobility, and handling, which should extend your effective damage range by a few meters and make it much easier to close the distance.
MORE FROM PCGAMESN:
Best Warzone 2 guns
,
Best Warzone 2 loadout
,
Warzone 2 map
---
PCGamesN Monday, June 19, 2023 11:32 AM
The Echo Point Nova demo is finally live, giving you and up to three friends the chance to try out the new open-world game that we can only describe as Titanfall meets Doom meets Tony Hawk's Pro Skater. There's also some new footage of Echo Point Nova too if that wasn't enough.
Best FPS games
,
Best co-op games
,
Best multiplayer games
---
Rock Paper Shotgun Latest Articles Feed Monday, June 19, 2023 2:00 PM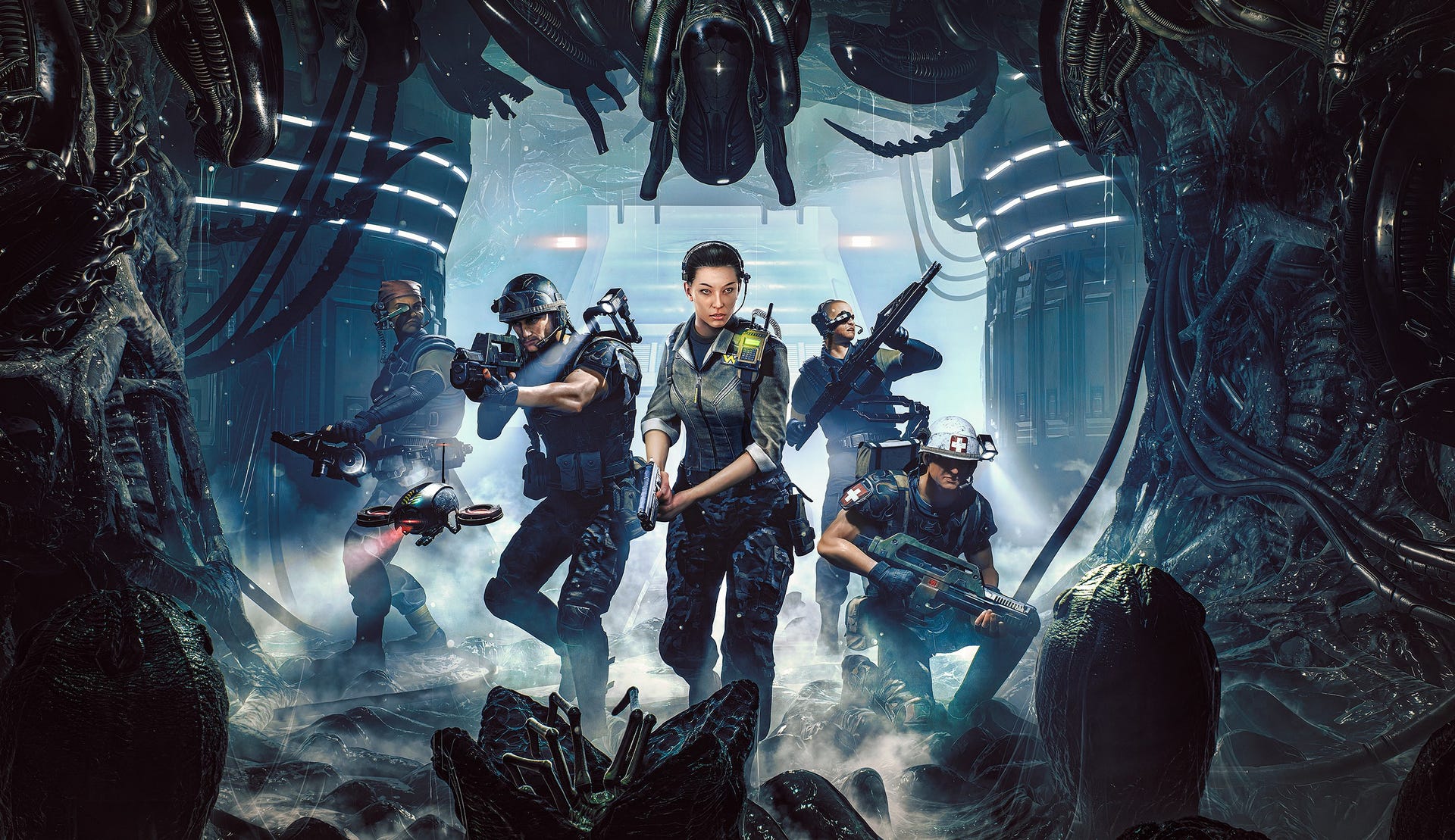 In the same way that Alien: Isolation is, for many, now the definitive Ridley Scott's Alien game, I've got no problem getting all 'game critic who wants to feel important by making wild declarative statements' and saying that Aliens: Dark Descent is now, for me at least, the definitive James Cameron's Aliens game. It's the first to really capture the white-knuckle vibe of setting up perimeters, quipping out that last line of top-tier banter you've been saving, and seeing the shapes on the motion tracker creep closer and squeal louder. It really does do the license justice, so if that's what you're looking for, dig in. I just wish it trusted me to be able to count higher than one. Not that much higher, either. Just four.
Dark Descent is not a game for strategy game fans nearly as much as it's one for Aliens fans. You order your entire squad around at the same time, pausing or slowing time to issue commands like grenades or suppressive fire, using a stock of command points that refill over time. It's a game that's (rightly) decided that a very particular type of strategy game is the best format to convey Aliens' whole schtick, but then seems to have realised, hang on, we're at risk of (alien) isolating and possibly even (alien)ating a lot of potential customers here. What if there was a way to do XCOM but without all the knobbly bits?
---
Rock Paper Shotgun Latest Articles Feed Monday, June 19, 2023 1:50 PM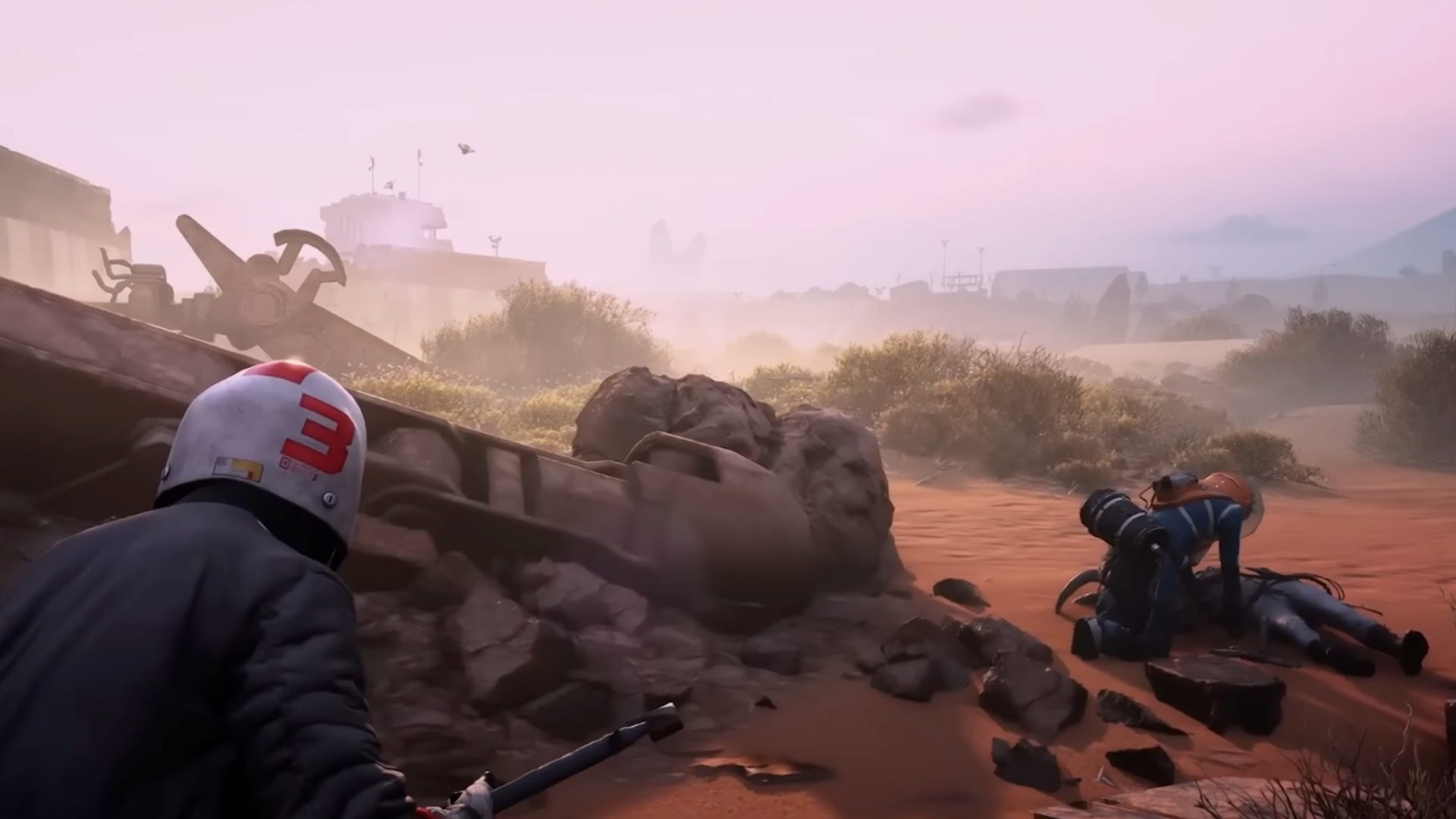 Arc Raiders is yet another extraction-style shooter sat in this year's calendar of releases, but this one's been kicking around a while longer than most: it was originally announced at The Game Awards back in 2021, before being delayed into 2023.
---
Rock Paper Shotgun Latest Articles Feed Monday, June 19, 2023 1:20 PM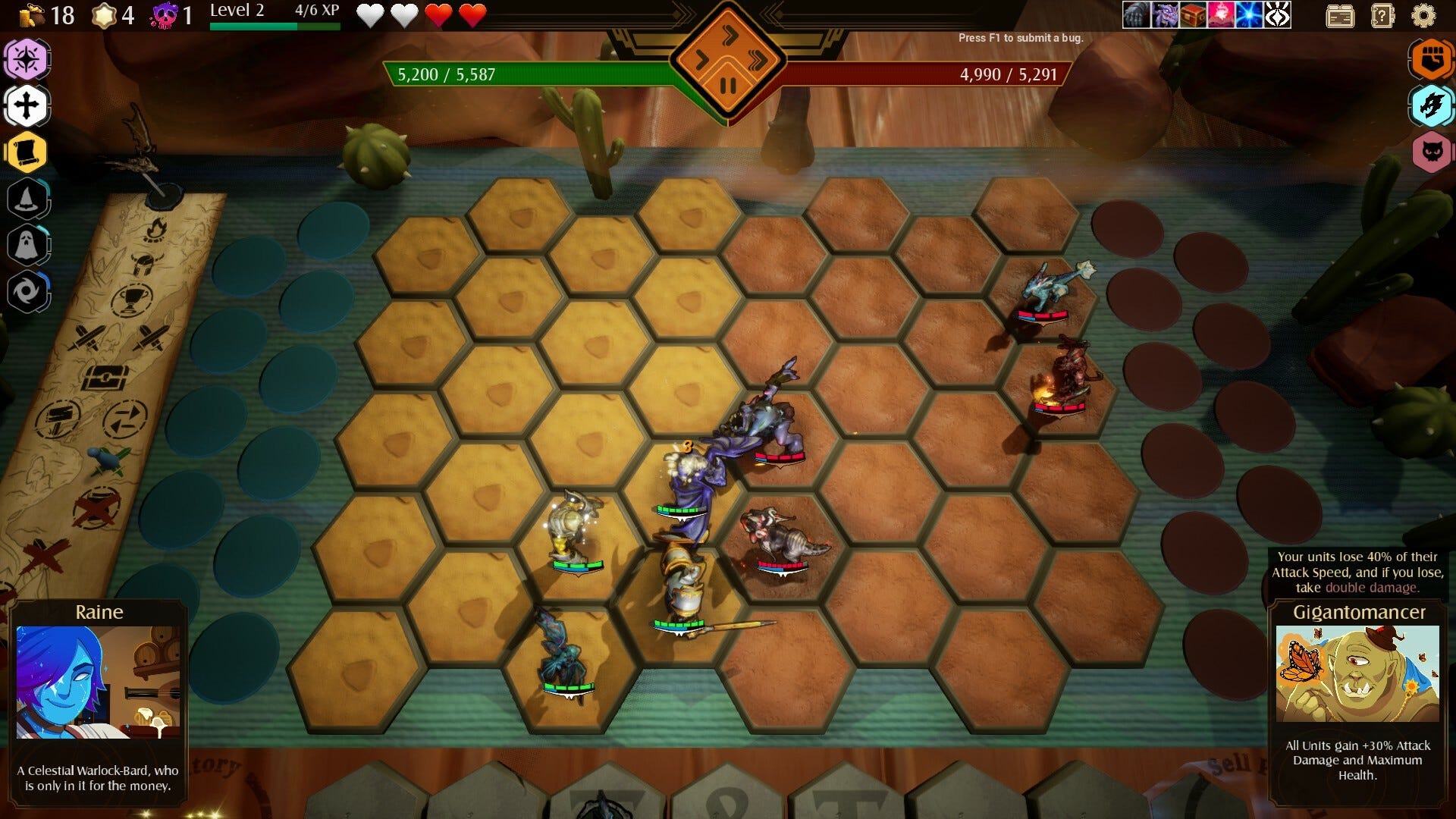 We already knew the folks behind Slay the Spire mod Downfall were making their own standalone game, Tales & Tactics, and now we know when we'll be able to play it.
---
Rock Paper Shotgun Latest Articles Feed Monday, June 19, 2023 1:00 PM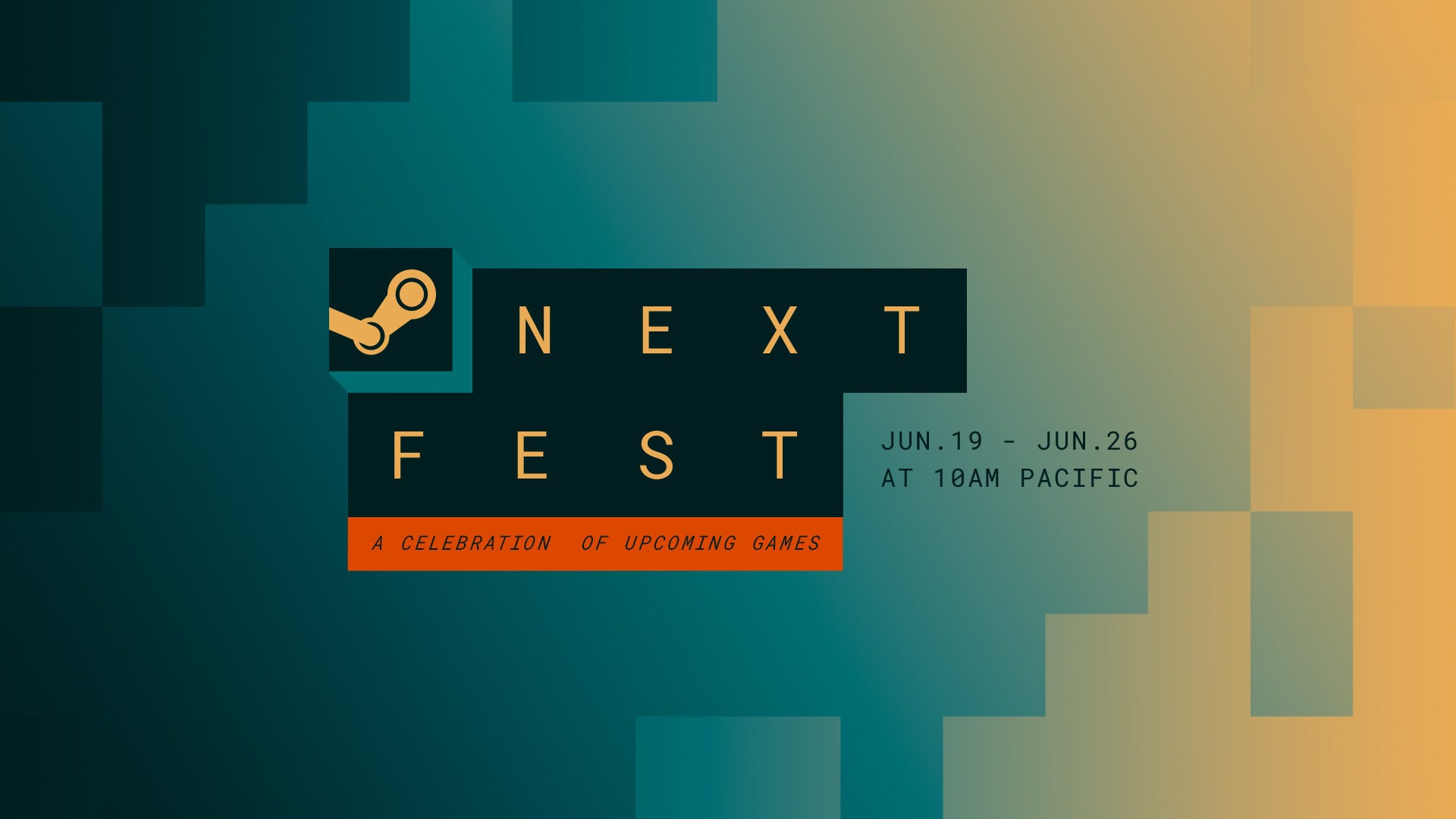 Just in case your Steam wishlists weren't already stocked up from this year's Summer Geoff Fest bonanza, here we are with another edition of Valve's Steam Next Fest, which has unleashed hundreds, if not thousands of free game demos on us, starting from today, June 19th, until Monday June 26th. You can view the entire June Next Fest line-up right here if you'd rather browse at your leisure, but we've also been playing some of the demos in advance to bring you some curated highlights of what we've enjoyed so far. We haven't have access to every demo in this year's Next Fest, I should note, but think of these more as some initial tasting suggestions to get you started, rather than a complete overview of what's worth playing.
---
Rock Paper Shotgun Latest Articles Feed Monday, June 19, 2023 12:43 PM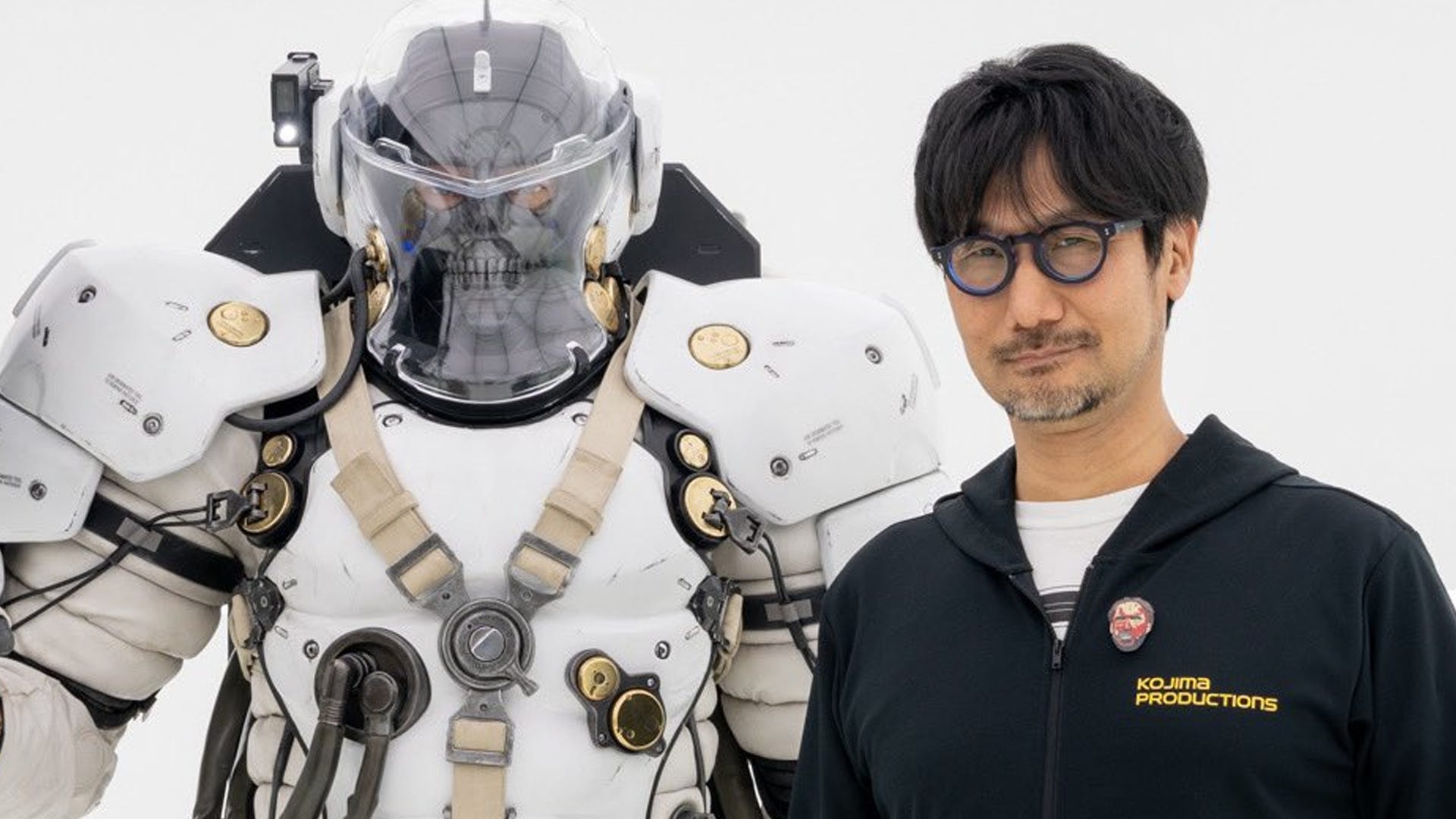 After creating Metal Gear Solid, founding his own studio to develop Death Stranding and becoming best pals with most of Hollywood, Hideo Kojima's next big ambition is apparently to be blasted into space to make a game.
---
Rock Paper Shotgun Latest Articles Feed Monday, June 19, 2023 12:30 PM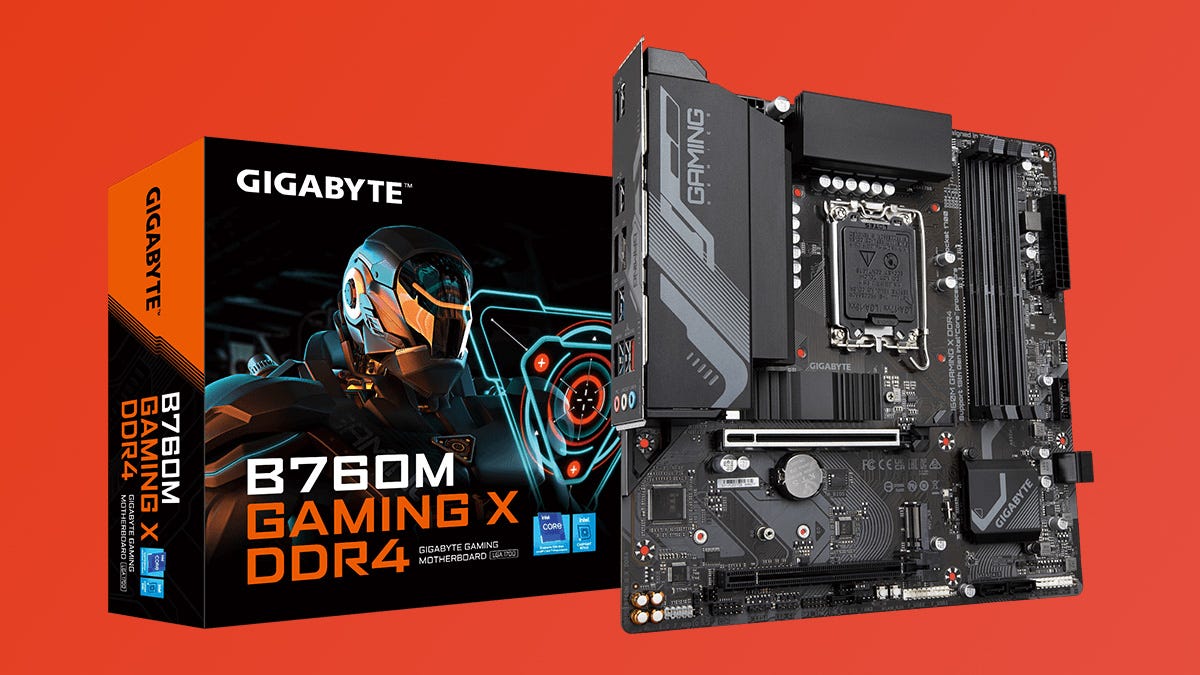 One mistake I often see novice PC builders making is overspending on the motherboard. It's true that higher-end models offer more features and can support better overclocking performance, but for the vast majority of people you're better off putting your budget towards the highest-tier graphics card and processor you can afford - as these actually determine in-game performance! - then slotting in the cheapest motherboard that gets decent reviews and supports your components.
One excellent example of just such a motherboard is the Gigabyte B760M Gaming X DDR4, a simple option that supports 12th/13th-gen Intel processors all the way up to the 13900K. With an asking price of just £116 right now, you can pick up this plus a cheap 16GB DDR4 RAM kit for just £152, letting you spend the vast majority of your PC budget where it really matters.
---
Rock Paper Shotgun Latest Articles Feed Monday, June 19, 2023 12:00 PM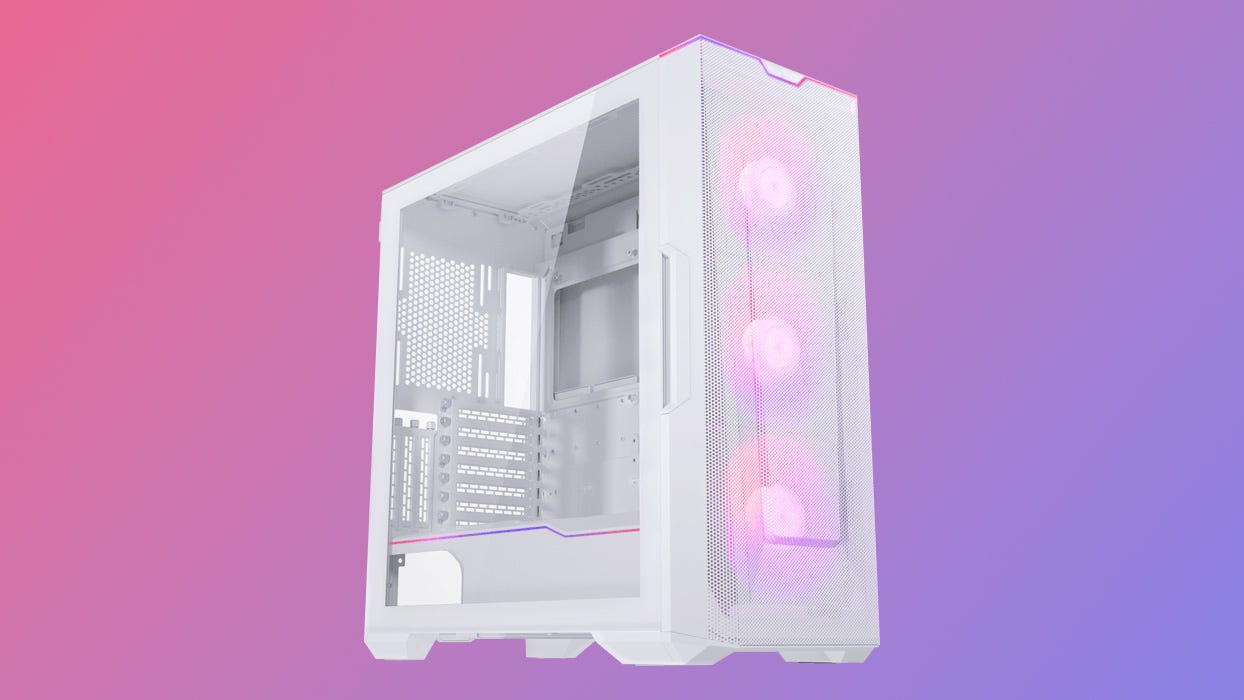 If you're after a clean white case with RGB lighting and great thermals without spending a fortune, then this discounted Phanteks Eclipse G500A D-RGB ATX case is a strong choice at £93.99, following a £56 discount at Currys.
For the money, you get a critically-acclaimed and good-sized mid-tower case, complete with support for modern (ie giant) components, three fans, and mesh panels used throughout to ensure a great balance between noise, dust and thermals.
---
Rock Paper Shotgun Latest Articles Feed Monday, June 19, 2023 10:49 AM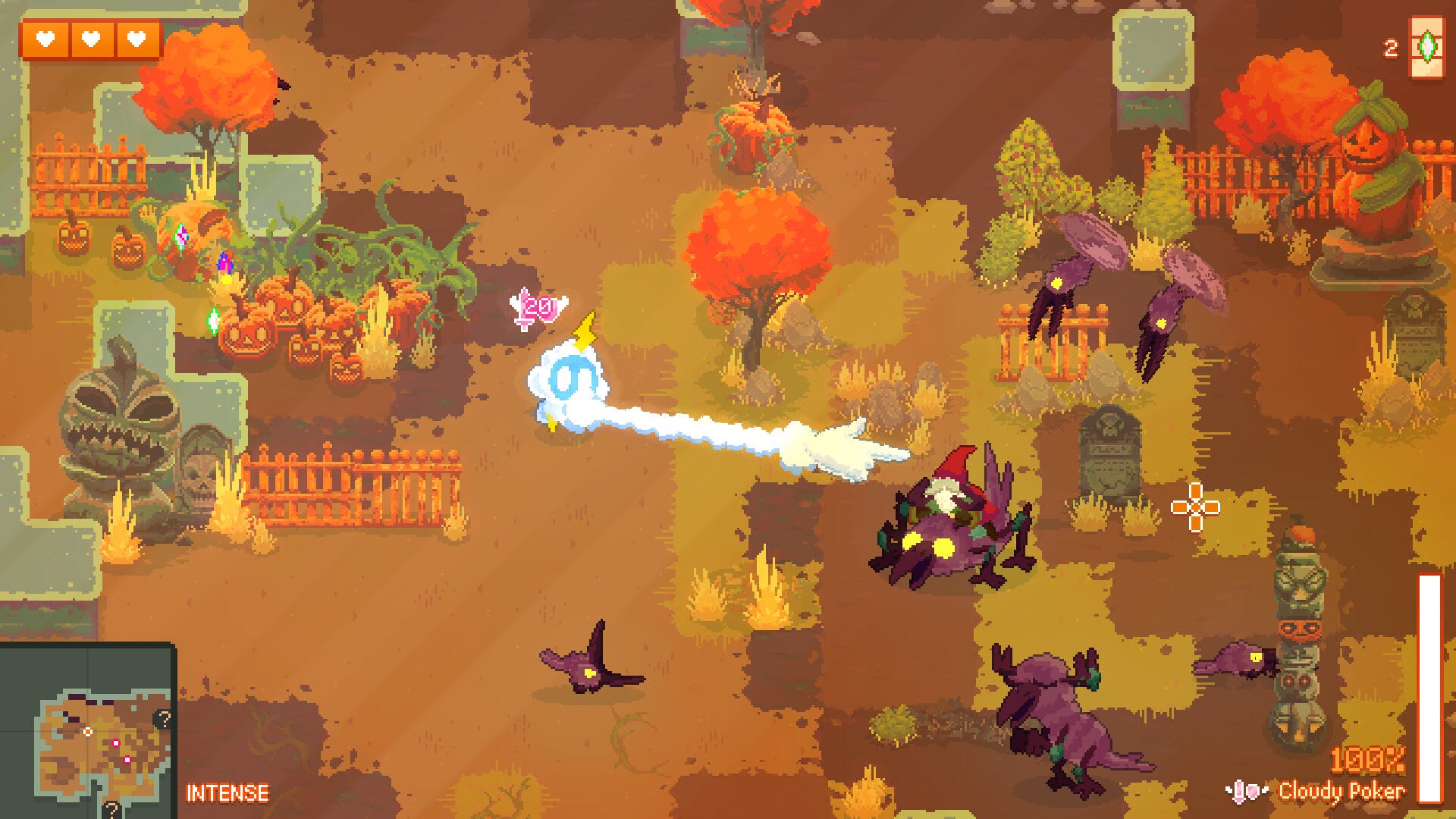 Boy howdy, Voidigo is lively. Think Nuclear Throne but weirder. Every sprite oozes a frantic combination of energy and personality, from the steel-eyed sprint of your starting gun-bird-thing to the bobbing scuttle of the cyclops clayfish boss. Guns have punch, stomps have oomph, reward boxes have merry jingles. It's a top-down roguelike shooter that does everything right, and seldom have I seen a game more deserving of its Overwhelmingly Positive rating on Steam.
It left early access 11 days ago, which is 11 days you could have spent splatting crustaceans and wasps with skeleton trombones and deadly finger guns.
---
Rock Paper Shotgun Latest Articles Feed Monday, June 19, 2023 9:25 AM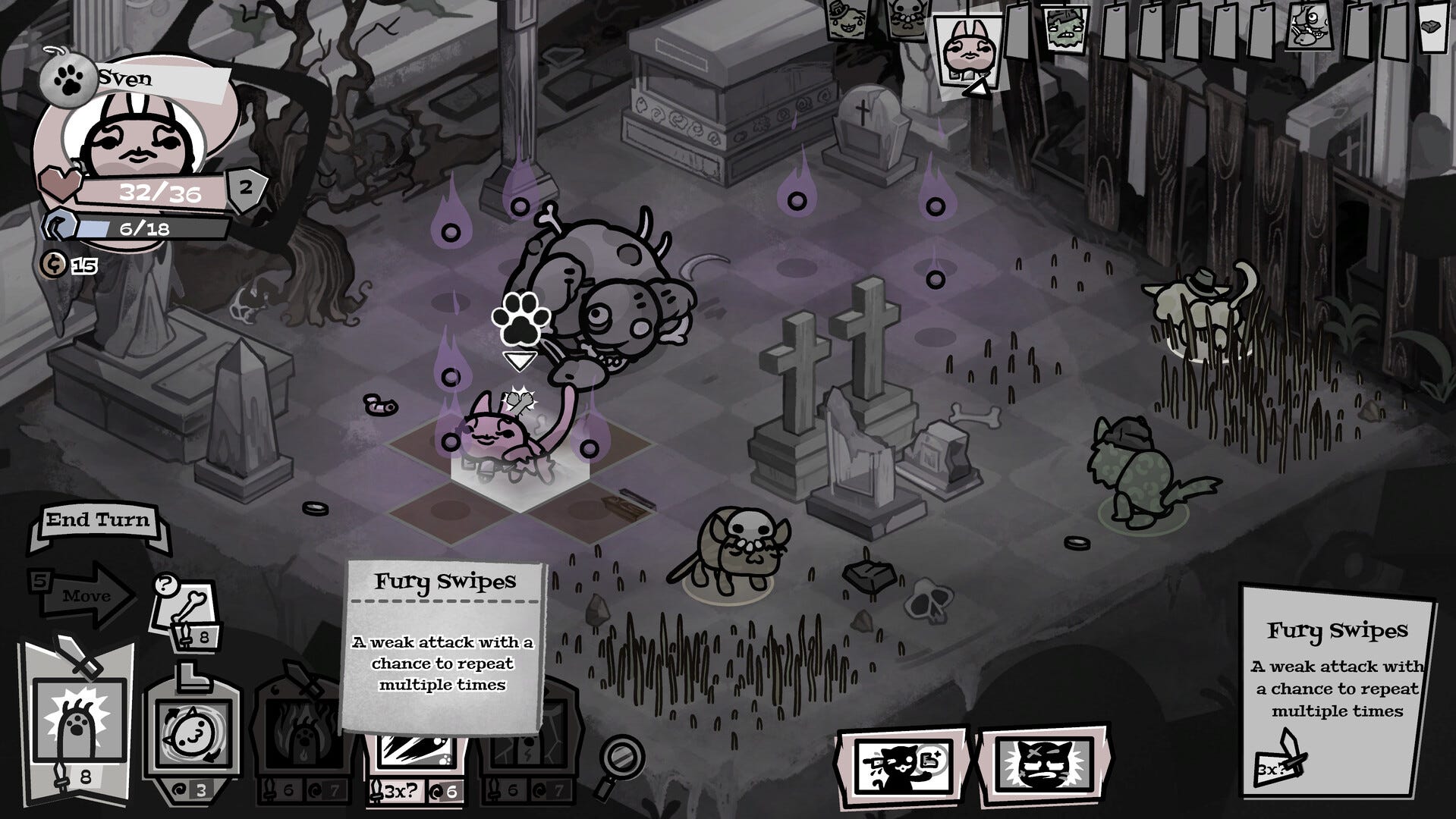 If Mewgenics were an actual cat, it would be approaching its twilight years. It's been nearly 11 years since Edmund Mcmillen, known for Super Meat Boy and Binding Of Isaac, first announced that the mysterious cat breed 'em up would be Team Meat's next game. The cats wound up waiting outside while they worked on other things, but we now have a much more concrete idea of what the game is.
The developers have actually been posting extensive development updates since January, but McMillen also just recorded an adhoc TikTok video where he points his phone at his screen. Turns out Mewgenics is a turn-based strategy roguelike with wizard cats who can cut their paws while opening windows. Could be worth the wait!
---
Rock Paper Shotgun Latest Articles Feed Monday, June 19, 2023 9:00 AM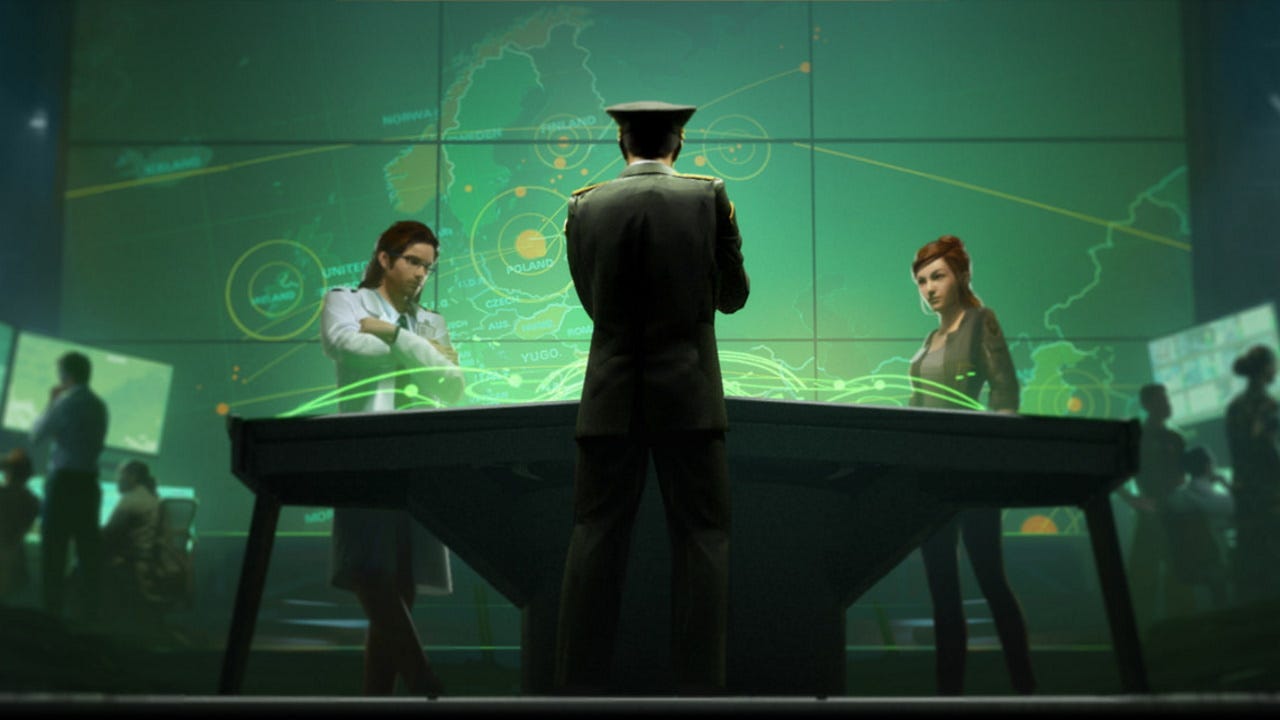 Fans of clicking on little men (and aliens) will be pleased to hear that Xenonauts 2 is releasing via Steam early access on July 18th, packing a mildly modernised dose of old school XCOM from back when turn-based action was more gritty and hyphenated. You'll futz about with fighter planes, build listening posts around the globe, and send hapless soldiers to get their faces torn off. Merry Xenonauts!
---
Rock Paper Shotgun Latest Articles Feed Monday, June 19, 2023 6:59 AM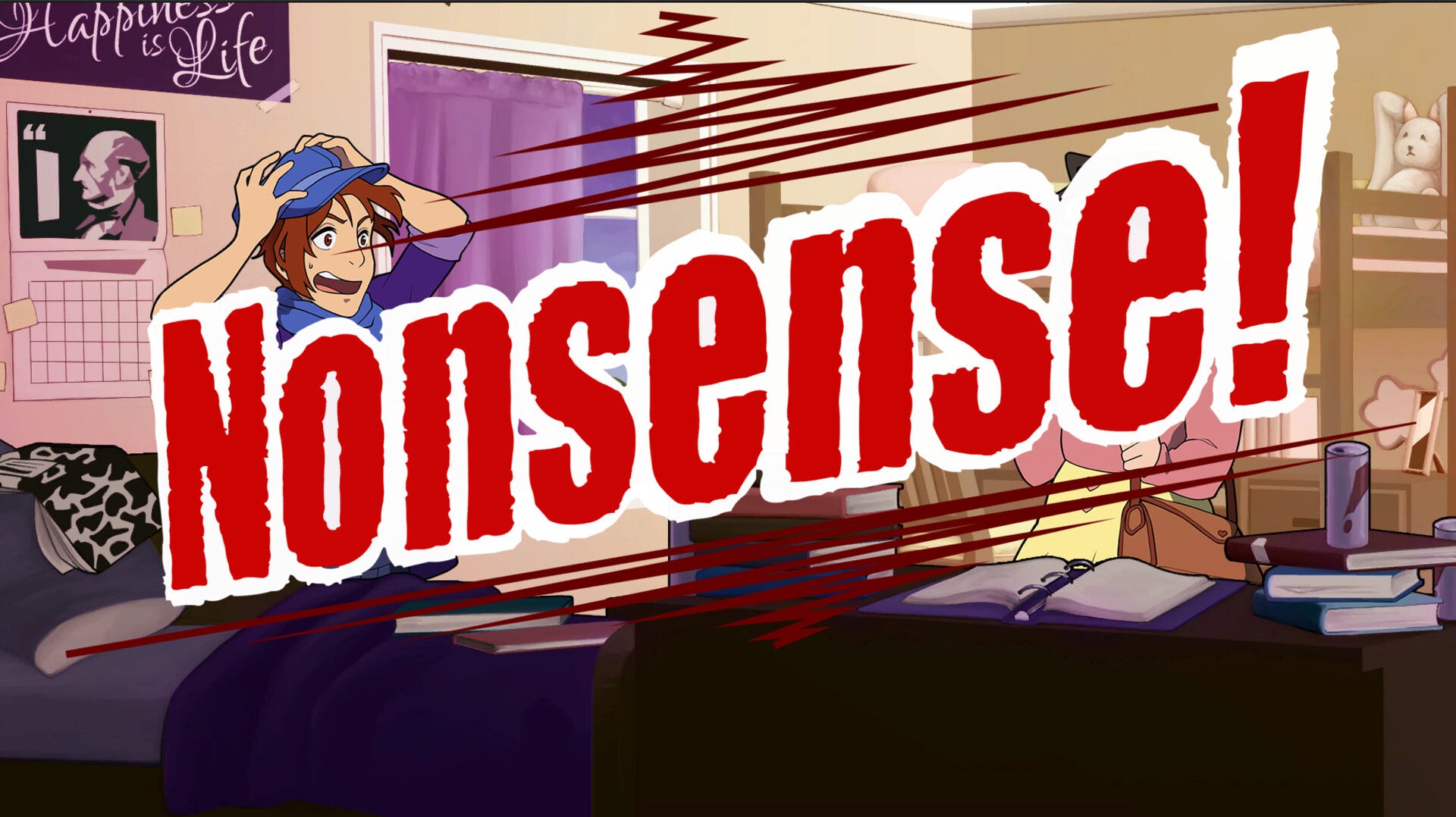 It's been ten years since Intelligible Games graced us with Socrates Jones: Pro Philosopher, an Ace Attorny style argue 'em up where you confront a cavalcade of philosophers in an attempt to uncover the ultimate nature of morality. Also you're dead, and there are lots of silly jokes.
I loved it, so I'm very pleased that the devs have just announced that Pro Philosopher 2: Governments and Grievances will be out at some point in 2024. It's nearly time to get down and dirty with political philosophy, baby.
---
Twinfinite Monday, June 19, 2023 10:00 AM
Sometimes bad ideas are the most fun of all, right?
---
Twinfinite Monday, June 19, 2023 6:41 AM
These games really Hy-rule!
---
Siliconera Monday, June 19, 2023 12:00 PM
Silver Wolf is a five-star Quantum Nihility character in Honkai: Star Rail who has the unique ability to impart an elemental Weakness on an enemy. This makes her an invaluable support character with a focus on debuffing. Maximizing her potential in Honkai: Star Rail depends on what Relics and Light Cones you put on your Silver Wolf.
Silver Wolf's Allow Changes? Skill has a base percentage to debuff the enemy. In order to improve that Silver Wolf can add a Weakness, you should improve her Effect Hit Rate through her Relics and Light Cones. You can also give her Relics to improve her Quantum DMG. With a single-target Ultimate that lowers the enemy's DEF, she can inflict quite a bit of pain on her own as well.
[caption id="attachment_968595" align="aligncenter" width="1200"]
Image by Siliconera[/caption]
Here are the best Light Cones for Silver Wolf in Honkai: Star Rail
Incessant Rain
This is Silver Wolf's signature Light Cone, so it's unsurprising that this is one of the best options for her. Not only does it increase her Effect Hit Rate, it also lets her deal more damage through Crit Rate and increased DMG passive effects more or less whenever she attacks an enemy. A demerit is that it's a limited five-star Light Cone.
In the Name of the World
This is a Light Cone for a more offensive Silver Wolf, since it focuses on her DMG and ATK against debuffed enemies. It can also increase her Effect Hit Rate on her Skill, which is fantastic since that is her bread and butter as a support. Unfortunately, it is a five-star Light Cone, which can make it difficult to obtain.
Before the Tutorial Mission Starts
As a free Light Cone that you can easily Superimpose, this is a great budget weapon for Silver Wolf. Like Incessant Rain, it increases her Effect Hit Rate, as well as regenerates 4 Energy whenever she attacks enemies with reduced DEF. This is a debuff that Silver Wolf can easily apply. This was a reward from the Starhunt event in Version 1.1.
Good Night and Sleep Well
This is a Light Cone more focused on builds and team comps that use Silver Wolf as a sub-DPS. It increases her DMG by 12% for every debuff, with a maximum of 36%.
Resolution Shines As Pearls of Sweat
This Light Cone helps to improve Silver Wolf's utility as a support and debuffer. Whenever she hits an enemy, there is a chance to Ensnare them. This can decrease their DEF for other characters to take advantage of.
[caption id="attachment_968594" align="alignnone" width="1200"]
Image by Siliconera[/caption]
Here are the best Relics for Silver Wolf in Honkai: Star Rail
As a note, you can also mix and match some of these Sets depending on what Relics you have. As mentioned earlier, Effect Hit Rate and Quantum DMG are the stats you want on her. You can also prioritize Relics with good SPD so that she can take as many turns as possible.
Musketeer of Wild Wheat
This is a good generic Relic Set for anyone starting out. With a 4-pc, it also increase her SPD, which is good for letting Silver Wolf debuff an enemy before your DPS moves.
Genius of Brilliant Stars
This is a good Relic Set for those who want their Silver Wolf to deal quite a bit of damage on her own. This will increase her utility so that her Skill can do more than simply debuff enemies. With a 2-pc, it increases her Quantum DMG and a 4-pc lets her deal more DMG by ignoring an enemy's DEF.
Thief of Shooting Meteor
This Set increases Silver Wolf's Break Effect, as well as regenerates Energy whenever she inflicts Weakness Break. A 2-pc is enough for this, so you can mix this with either Musketeer or Genius. As a Quantum character, Silver Wolf's Weakness Break is quite useful, which is why it can be good to maximize that.

Pan-Galactic Commercial Enterprise
This Planar Ornament Set is a fantastic pick for Silver Wolf. It increases her Effect Hit Rate by 10%, as well as increases her ATK based on that number.
Honkai: Star Rail is available on mobile devices and Windows PC. PS4 and PS5 versions are in development. You can only pull for Silver Wolf in Honkai: Star Rail when the Contract Zero Event Warp is active.
The post Light Cones and Relics Can Improve How Silver Wolf Debuffs in Honkai: Star Rail appeared first on Siliconera.
---
Siliconera Monday, June 19, 2023 9:00 AM
It can be difficult to accept ourselves for who we are. We can be our own best critics, after all. Especially since we know exactly what our faults are due to living with them on a daily bases. Words Bubble Up Like Soda Pop one of Yen Press' new manga series, understands the concept and shows what it's like for two young people dealing with it. Yui "Cherry" Sakura and Yuki, who streams as "Smile" both are incredibly aware and insecure about an element of themselves, and the first volume highlights how a chance meeting could provide an opportunity for both to accept who they are and each other.
Both Cherry and Smile are dealing with their own unique issues in Words Bubble Up Like Soda Pop. He has trouble actually talking with people, unless it's via text messages or written words. However, he finds haiku especially effective, and turns to social media to share the ones he writes. While he can't normally find the right words, between his saijiki haiku dictionary and the time he can spend working it out, it all comes together for him.
Meanwhile, Smile is in many ways very confident! She has a successful streaming channel with over a million viewers. She used to be okay with herself, and her nickname started out as Beaver Smile for her buck teeth. But after her father pointed them out and suggested she could be teased about it, something that it seems never happened before that, she became fixated on it. It's to the point that she constantly wears a face mask, and while eating with her sisters in the manga covers her mouth with her hand.
Why Words Bubble Up Like Soda Pop works so well is it starts with that accidental meeting, which also ended up playing into both of their "failings." Cherry, who has trouble communicating, saw her unmasked face, was distracted by her braces, and remarked upon the word like any other he'd use for a haiku. He didn't realize it would touch a nerve. (I even get the impression maybe he didn't know he'd been heard.) Cherry is so incredibly self-conscious about her teeth and braces that she immediately takes this as a criticism, rather than an innocent observation. Because that's the first thing Cherry noticed about her, she zeroes in on that.
But how it all comes together over this first volume of the Words Bubble Up Like Soda Pop manga helps make the blossoming relationship satisfying. These two teenagers both are dealing with valid insecurities. But by interacting with and getting to know one another, we're seeing it shift their own perspectives. Granted, this is most notable on the part of Cherry for this initial volume, largely because we're seeing the story primarily from his perspective. He's realizing the connection developing with Smile, and how this is in turn making it easier for him to grow as a person and get out what he needs to say.
It ends up being quite a charming adaptation of a story people may have already seen via watching the Words Bubble Up Like Soda Pop film. Given this is a rural setting and slice of life story, the pacing that comes from a manga suits it well. Plus, it does a good job of establishing who Cherry and Smile are, since it has the luxury to breathe and show their perspectives and insights.
Words Bubble Up Like Soda Pop volume 1 is now available via Yen Press, and volume 2 will appear on September 19, 2023. The anime film version of the story is available on Netflix.
The post Words Bubble Up Like Soda Pop Manga Deals with Characters (Perceived) Flaws appeared first on Siliconera.
---
Siliconera Monday, June 19, 2023 7:00 AM
Capstone Dungeons unlock new challenges for players to tackle in Diablo IV. Additionally, these are required for players to raise their World Tier, which will grant them more experience and unique item drops. Players will want to unlock these dungeons immediately, but preferably once they hit the appropriate levels. As I can attest, these dungeons are nothing to scoff at.
When can you unlock Capstone Dungeons in Diablo IV?
Capstone Dungeons in Diablo IV can be unlocked at the following levels:
Level 50
Level 75
Level 100
In order to unlock their first Capstone Dungeon, players must complete the main story and reach level 50. Once the main story has been completed, players can head to the Cathedral of Light to take on their first set of challenges. Upon completion, players will then have access to World Tier III, which adds Helltide Events to the game.
Unfortunately, Capstone Dungeons cannot be accessed if you are below the level for each unlock. This means you cannot tackle the level 50, 70, and 100 Capstone Dungeons if you have not hit its respective level. Thankfully, the main scenario gives quite a lot of experience, and even rushing the story will have you hitting level 35 before finishing it.
Diablo IV is available on the PC, PlayStation 5, Xbox Series X, PlayStation 4, and Xbox One.
The post How to Unlock Capstone Dungeons in Diablo IV appeared first on Siliconera.
---
PC Invasion - FeedDDD Monday, June 19, 2023 1:44 PM
DMZ has brought a whole new element to the Call of Duty battle royale franchise. With Warzone 2 DMZ, the stakes have never been higher every time you drop into the battlefield. Loadouts that you enter with can now be lost, but anything you manage to extract with is now yours to keep. It is possible to keep certain weapons you have a particular affinity for in the game using the insurance slot; this slot allows you to lose a weapon in the field and, after a cooldown, get it back. Initially, you only get one insurance slot, but unlocking a second insured weapons slot in Warzone 2 DMZ Season 4 is possible. How to unlock the second Insured Weapon slot in DMZ Season 4 Screenshot by PC Invasion To unlock that second insured weapon slot in DMZ Season 4, you will first have to get your faction reputation up to level 4 with Black Mous. This only requires you to complete all level-one missions and just a couple more on top. The level-one missions are straightforward; things like ...
---
PC Invasion - FeedDDD Monday, June 19, 2023 1:31 PM
There are a multitude of unique Resources throughout Sanctuary in Diablo 4. You can use Resources to upgrade gear, or craft things like Potions and Incenses. Have you ever tried to Enchant an item to reroll the stat, and realize that you need a Fiend Rose? If you're wondering how to get and farm Fiend Roses in Diablo 4, continue reading. Where to find Fiend Roses in Diablo 4 Once you unlock World Tier III, you'll be able to partake in something called Helltide events. How to get and farm these Fiend Roses in Diablo 4 is best done through Helltide events. This endgame activity run on a timer, letting you face off against powerful enemies. Besides these events, there is a very small chance for a powerful enemy to drop a Fiend Rose. Those chances rise the higher your World Tier is. Screenshot by PC Invasion If you're early on in Diablo 4, there's no point in worrying too much about getting Fiend Roses. You can't find them as easily as you woul...
---
PC Invasion - FeedDDD Monday, June 19, 2023 1:01 PM
Season 4 of Call of Duty Warzone 2 has brought in a few new changes to the game, such as the wallet, a new enemy, and of course, Vondel. This new map is jam-packed with enemies, fun locations, and tasks to complete. Players must conquer the terrain to earn as much as possible before extracting to safety. One of the more complex tasks in Warzone DMZ is the detonator challenge. These are dotted around the map and must all be located on one of the missions. This guide will help you find the two possible locations for the detonator in the University in Warzone 2 DMZ. Where to find the University detonator in Warzone 2 DMZ The University in Warzone 2 DMZ is a medium-risk area, so expect to encounter a few heavily armed enemies. Roll in with a squad if possible, and get sneaky if you're going solo. The two detonator locations are pretty close to each other, but they are both right in the middle of the campus. Thankfully, I found a way to get to them with minimum conflict so you can be in a...
---
PC Invasion - FeedDDD Monday, June 19, 2023 12:16 PM
If you're someone who loves PvP combat and taking risks to earn cosmetics, then the Fields of Hatred are perfect for you. In Diablo 4, you can enter two different Fields of Hatred throughout Sanctuary, where you can engage in PvPvE combat with players online. Not only that, but you can collect Seeds of Hatred, turn it into Red Dust, and then purchase unique cosmetics. But what are some of the best ways to get Seeds of Hatred in Diablo 4? Keep reading to find out. How to easily farm Seeds of Hatred in Diablo 4 Some of the cosmetic items you can buy using rewards earned from PvP combat is quite expensive. This means that you'll have to spend a lot of time farming Seeds of Hatred, but is there a faster way to do this? We know some of the best ways to get Seeds of Hatred in Diablo 4, and we'll tell you which ones earn you the most. Screenshot by PC Invasion Killing a Seething Abomination You ever notice those large bosses strolling around the Fields of Hat...
---
PC Invasion - FeedDDD Monday, June 19, 2023 10:59 AM
The ISO 45 SMG is the latest addition to MW2 and WZ2's ever-growing arsenal. The community reacts to most new weapons by calling them broken and OP, but this time around, that might actually be true. SMGs have always dominated in close to mid-range battles, and the ISO 45 already feels like a strong meta contender. If you want to try it out for yourself, let me show you how to get the ISO 45 SMG in MW2, Warzone, and DMZ. While not related to the ISO Hemlock AR, running both together is a fantastic loadout that covers all situations. If you've not built one of those yet, check out our guide for the best attachments. How to get the ISO 45 SMG in MW2, Warzone and DMZ Image by PC Invasion A few new weapons have had questionable unlock requirements. Some practically force players to purchase MW2 if they want to join in the fun. Fortunately, that's not the case here. The ISO 45 SMG is unlocked by reaching sector D4 of the Battle Pass. The weapon is part of t...
---
Tabletop Gaming News – TGN Monday, June 19, 2023 1:39 PM
Comic hero Groo the Barbarian is back in the game! Comic fans rejoice! Groo: The Game, a fast and fun card game that brings to life the antics of the hapless comic hero Groo the Barbarian, has returned to Kickstarter. The campaign, launched by Steve Jackson Games, quickly surpassed its initial funding goal of $5,000, …
---
Tabletop Gaming News – TGN Monday, June 19, 2023 1:26 PM
Monday, Monday (ba-laaaaa, ba-la-la-laaaaaa). The weekend is over and it's back to work for most of us. I hope yours is starting out alright. Mine's starting with trying a new sauce and reheating some leftover braised ribs. So, I can't really complain. But as those ribs made my table look good, let's get some terrain …
---
Tabletop Gaming News – TGN Monday, June 19, 2023 9:00 AM
In a thrilling blend of horror cinema and retro gaming, Stop the Killer has launched a Kickstarter campaign for Halloween II: The Game. The tabletop game is based on the classic 1981 horror film "Halloween II" and tasks players with stopping the infamous Michael Myers from claiming his victim, Laurie Strode. Since the campaign's initiation, …
---
Tabletop Gaming News – TGN Monday, June 19, 2023 8:08 AM
In a thrilling nod to nostalgia, The Pokémon Company International has launched the '151 to 151' campaign, inviting Pokémon Trainers to re-explore the original 151 Pokémon from the Kanto region. This initiative will feature social media celebrations of iconic Pokémon such as Bulbasaur, Charmander, Squirtle, Snorlax, Mew, and others. This campaign kicked off with the …
---
iDev Games Feed Monday, June 19, 2023 9:53 AM
Hi...