---
Kotaku Monday, May 23, 2022 3:55 PM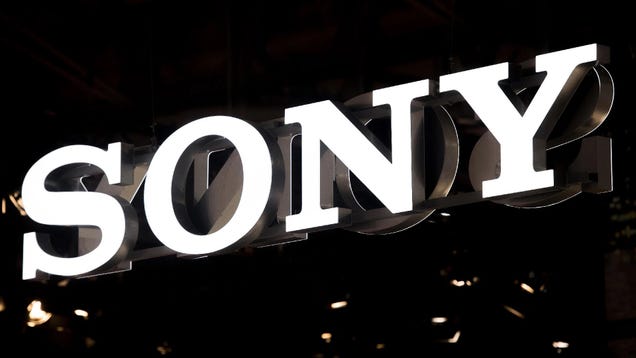 A former PlayStation employee is suing parent company Sony for a second time over what the lawsuit describes as "gender-based discrimination and gender-based harassment" after a similar legal action was dismissed in April. (h/t Axios)

---
Kotaku Monday, May 23, 2022 3:45 PM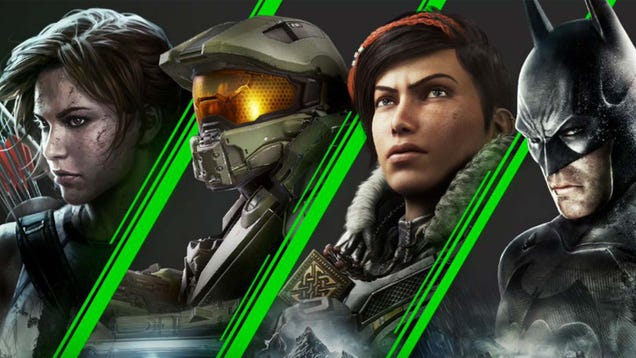 Ed Fries, the former Microsoft vice president of game publishing who launched the original Xbox, recently appeared on a podcast where he discussed some concerns he has regarding Xbox Game Pass. Fries said that he's "scared" that the service could lead to a future in which folks stop buying games, opting instead to…
---
Kotaku Monday, May 23, 2022 3:33 PM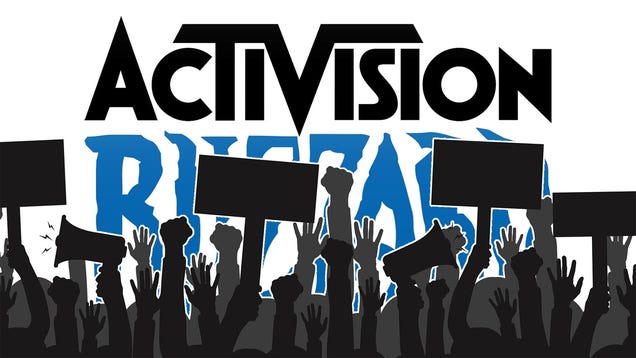 Despite months of negative talking points by Call of Duty publisher Activision Blizzard, quality assurance staff at its Raven Software studio voted to unionize Monday, becoming the first union at a big studio in the U.S. The successful vote comes with talk of labor organizing picking up across the gaming industry as…
---
Kotaku Monday, May 23, 2022 1:15 PM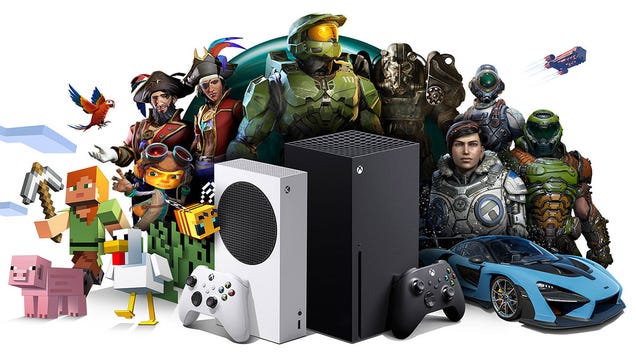 Typically, when Game Pass starts trending, it's either because it scored a killer game or some influencers concocted a viral "joke" that ultimately does nothing other than hand a $2 trillion corporation two days of free marketing. Over the past few days, however, Microsoft's games-on-demand program started trending…
---
Kotaku Monday, May 23, 2022 12:55 PM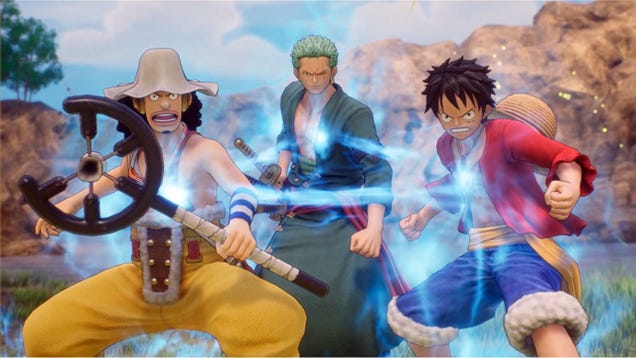 After One Piece Odyssey's announcement in March, producer Katsuaki Tsuzuki teased fans with the promise of a "full-blown" roleplaying game with an authentic One Piece feel. Thanks to an update on the game's website, we know that Tsuzuki's wasn't capping. One Piece Odyssey will feature a sandbox exploration component…
---
Kotaku Monday, May 23, 2022 12:40 PM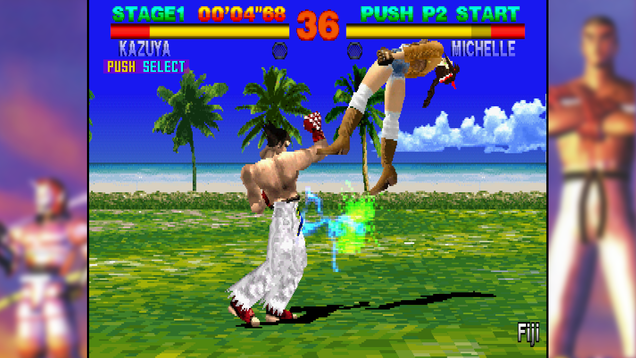 PS Plus 2.0 makes its North America debut on June 13, and new details have already started trickling in thanks to those with access to the revamped subscription service. PS1 games included as part of the $18 Premium tier are reported to have a few features players can choose from, including a "Retro Classic" filter…
---
Kotaku Monday, May 23, 2022 12:28 PM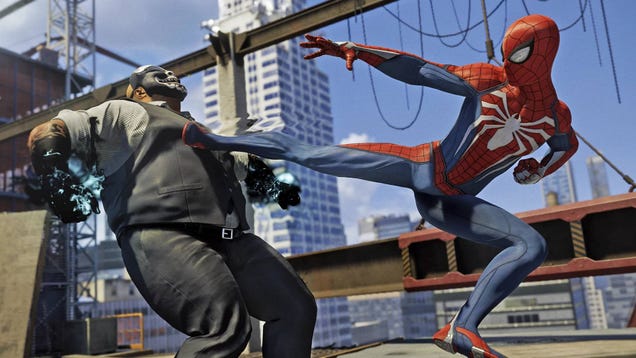 It's wild to think about a world in which Insomniac didn't make one of PlayStation's fastest-selling games of all time, and yet it very nearly happened. After cutting a decade-long partnership with Activision, Marvel Games had been shopping the Spider-Man IP to other major publishers. Taking on an external IP didn't…
---
Kotaku Monday, May 23, 2022 12:05 PM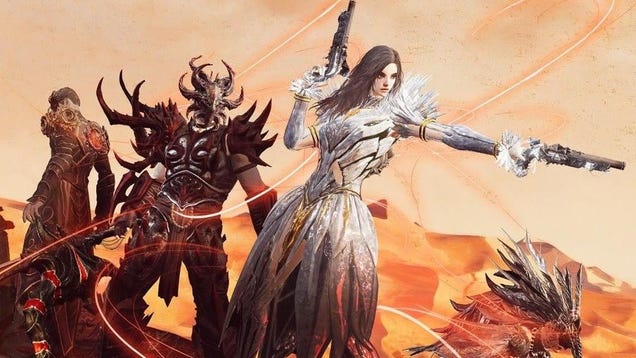 Babylon's Fall fell indeed, and now the live-service loot slasher's next season is going to last twice as long as Square Enix had originally planned. After promising players everything was just fine a couple months ago, Platinum Games is now planning to "re-evaluate" its future content plans.
---
PCGamesN Monday, May 23, 2022 2:38 PM
A new season of Destiny 2 is almost upon us, and we're finally going to see the trailer for it - just hours before the season starts, that is. Bungie has formally announced the release time for the MMO game's new trailer, but it still hasn't told us what this upcoming season will be called.
Last week's This Week at Bungie post provided a timeline for the launch of the new season, and the trailer will premiere on YouTube an hour before that process begins. The trailer debuts May 24 at 8am PST / 11am EST / 4pm BST, and you can tune in below to watch it live.
After that, maintenance for the update will begin at 9am PST / 12pm EST / 5pm BST, with Destiny going offline 45 minutes later. That downtime will only last 15 minutes, with update 4.1.0 - and the new season - available to play on all platforms at 10am PST / 1pm EST / 6pm BST. Maintenance will continue for another hour, but that shouldn't get in the way of logging in and seeing what the new season has to offer.
Destiny 2: Beyond Light review
,
Destiny 2 exotics
,
Play Destiny 2
---
PCGamesN Monday, May 23, 2022 1:48 PM
An Among Us mod inspired by House Flipper and demonstrated by YouTube personality SSundee turns the popular social deduction game into a neighbourhood renovation simulator in the style of competitive House Flipper. Players aim to complete tasks for money and collect enough resources to build their own houses. Meanwhile the 'imposter' player, taking on the role of the 'rich guy,' aims to trash the players' houses and kill or evict them from the map.
In his video demonstrating the mod, which is currently under development by his company DoubleJump and not yet publicly available, SSundee is named as the capitalist imposter. Upon revealing his true form as a top hat-and-tails-wearing, monocle-sporting figure, sets about the map causing chaos among his fellow players.
Much like a regular game of Among Us, players must complete a variety of tasks - although here there's no ship to be maintained and fixed, but rather jobs to be completed in order to receive payment. These include filling up cars at a petrol station and making pizzas by slapping tomato, cheese, and pepperoni slices onto a base. Completing these jobs earns players money, which can be used in conjunction with wood, nails, and cement found around the map to purchase a plot of land and begin construction on your dream home.
---
PCGamesN Monday, May 23, 2022 1:37 PM
Corsair is pretty late to the portable party, but it's now expanded beyond the gaming PC space with its very first gaming laptop. The Corsair Voyager a1600, as it's called, is powered by the AMD Advantage platform and builds off everything the company has learned in its endeavours, from the Elgato Stream Deck to the best wireless gaming mouse in its portfolio.
Since this is both a first and a flagship, Corsair goes in hard with its specs. The Corsair Voyager a1600 packs up to 64GB of RAM, up to 2TB of storage, an eight-core, 16-thread AMD processor, and a Radeon RX 6800M GPU, which should be more than enough for any current gamer, streamer, or content creator on-the-go.
Being a part of the AMD Advantage range means the Corsair Voyager a1600 has access to new features like Smartshift Max, Smartshift Eco, and an improved Smart Access Memory (SAM) that allows the gaming CPU and graphics card to better work together. It's all designed to make use of every pixel in its 2,560 x 1,600 IPS screen and push every frame out of the 240Hz refresh rate, although we won't be able to comment on its real-world performance until we get a hands-on.
Corsair HS70 headset review
,
Corsair K70 RGB Mk2 review
,
Best gaming keyboard
---
PCGamesN Monday, May 23, 2022 12:59 PM
One of the things that indie survival game Project Zomboid does phenomenally well is tension, proving you don't need a first-person perspective or ray-traced lighting effects to scare someone. The latest Project Zomboid update, version 41.71, adds a new dynamic music system that will dial up the tension during your ultimately futile fights against Kentucky's ravenous dead.
With update 41.71, Project Zomboid gets a new 'action music system.' Developer The Indie Stone says that rather than simply switching tracks during combat, you'll now hear a reactive musical score that can "increase and decrease in intensity during combat and other dramatic moments." So from now on, the score will crank up the tension as more zombies head your way when you're waylaid by a couple stragglers behind a liquor store or out in a field.
The patch adds some more nice additions and tweaks, too: there's a "compilation" of new hair types, plus an option for stubble in the hair and beard sections of the character creator - terrific for that 1950s comic strip tough guy look.
---
PCGamesN Monday, May 23, 2022 12:39 PM
Is developer Riot Games teasing the next Valorant map reveal? That's what fans seem to think about the new Valorant Aquarium teaser the developer posted today, which may also point towards a fan theory about one of the most mysterious characters in the multiplayer game.
The official Valorant Twitter account today revealed a new teaser for the FPS game. "Something special's bubbling up in Valorant," Riot promises. "Get ready for Aquarium week." There are no further details about when exactly this Aquarium week will be or what it will include.
Fans are already leaping to the conclusion that the reveal of the game's new map is imminent - the first one since Fracture was released back in September 2021, alongside update 3.05. Eight months later, we're now on update 4.09, so a new map is probably long overdue. There are a lot of leaks and rumours regarding it being set in Lisbon, Portugal, but the teaser does point towards a fan theory regarding Valorant agent Omen.
Valorant characters: all agents and abilities
,
Valorant tier list
,
Valorant crosshair codes
---
PCGamesN Monday, May 23, 2022 12:34 PM
Epic Games confirmed the Fortnite Chapter 3 Season 3 release date at the start of the current season. Unfortunately, we don't know the story details for the battle royale game's new season, but right now, there's a war between the Seven and the Imagined Order, set to conclude in the Fortnite Chapter 3 Season 2 end event.
No matter who wins this final battle, the Fortnite Chapter 3 Season 3 release date will be upon us as the dust settles. So what can players expect? It's highly likely that the Collider, the enormous spire in the centre of the map, may change everything as we know it. We also reckon that the appearance of Sideways weapons, last seen at the end of Chapter 2, indicates that the Cube Queen is somehow still involved.
There are certainly more questions at this time than answers. Will Tilted Towers get rebuilt or eradicated? Was there a deeper meaning behind the secret Klombo snow mounds and Klombo sand mounds? And perhaps the most important question on fans' minds: will No Build mode become a permanent game mode after Chapter 3 Season 2? Of course, all will become clear when Fortnite Season 3 begins, but for now, here's everything we've managed to dig up about the new season.
Fortnite V-Bucks
,
Fortnite Skins
,
Fortnite Creative Codes
---
PCGamesN Monday, May 23, 2022 12:21 PM
Getting a Windows 11 upgrade has proven to be more complicated than many users would like, with the operating system's confusing TPM requirements keeping many from making the jump from Windows 10. However, the fledgling OS may be surprisingly finding its feet among consumers more quickly than its predecessor.
During the Microsoft keynote at Computex, the company's EVP and chief product officer, Panos Panay, said that users are accepting the Windows 11 upgrade offer at "twice the rate" of Windows 10. He also highlighted that businesses are adopting the new operating system faster than "any previous version of Windows."
It's unclear how Microsoft came to this conclusion, as the tech giant opted not to share its method or provide any sources. While no evidence has yet emerged that indicates the contrary, some third-party analysis shows that people prefer to update Windows 10 than upgrade to Windows 11 for the time being.
Microsoft DirectX Raytracing
,
Microsoft Hololens hands-on
,
Windows Game Mode preview
---
PCGamesN Monday, May 23, 2022 12:23 PM
LG Ultragear gaming monitors will be the first in the world to receive VESA's new AdaptiveSync certification: a new label that could eventually replace Nvidia G-Sync and AMD FreeSync. The organisation says the standard will help reveal "what's really inside" variable refresh displays, making screen specs clearer for consumers.
According to a newsroom blog post, LG Ultragear gaming monitors "had to meet the exhaustive and rigorous requirements" to receive AdaptiveSync certification, with existing 27GP950 and 27GP850 panels passing VESA's benchmarks. The organisation's criteria manager, Jim Choate, adds that both screens "performed remarkably well in all applicable tests," something LG attributes to high refresh rates, fast Gray-to-Gray (GTG) response times, and low latency.
In a statement, LG's senior vice president, Seo Young, says the company is proud of its new Ultragear certification while claiming that upcoming models will meet the "expectations and diverse needs of today's consumers." The badge doesn't guarantee a screen entry to the best gaming monitor list, but its presence could help enthusiasts pair their gaming PC with a high spec panel.
Best SSD for gaming
,
How to build a gaming PC
,
Best gaming CPU
---
PCGamesN Monday, May 23, 2022 12:21 PM
Razer is responsible for some of the best gaming mouse options on the market, and the DeathAdder Essential packs the company's tech into an affordable package. The peripheral's price point already caters to budget gaming PC setups, but you can now grab the reliable rodent for less than $20, which should help you save pennies for the next wave of best graphics cards.
Over on Amazon US, you can grab a Razer DeathAdder Essential for $18.70, thanks to a 38% discount. Despite its cheap price, the DeathAdder Essential packs a 6,400 DPI optical sensor, meaning you can enjoy high-precision in the best FPS games without breaking the bank. That's not to say you can't use the mouse for both work and play, as you can adjust its DPI using included sensitivity buttons.
The Razer DeathAdder Essential also wields five programmable buttons which can be remapped using Razer's Synapse software. This could help you enhance your skills across the PC gaming board, but it's particularly useful if you regularly log into the best MMOs, like FFXIV.
Razer Thresher Ultimate review
,
Razer Blade review
,
Best gaming headset
---
PCGamesN Monday, May 23, 2022 12:00 PM
Want to learn more about ranked play in Apex Legends? If you want to take your battle royale game skills to the next level, fighting against unranked players isn't going to cut it. First off, you need to earn a rank by playing several ranked matches until you establish your skill level. Once you start to find it difficult to earn points every game, you can use ranked matches to learn how to become a better player.
Apex Legends features two types of ranked play: Ranked Arenas and Ranked Battle Royale, with the points you earn being separate for each and if you reach the highest rank in Ranked Battle Royale, this won't have any impact on your Ranked Arena status. Apex Legends Season 13 has altered the Apex Legends Ranked System, so you may want to read up on all of the new changes to see how this could affect your rank.
To go beyond Bronze, the lowest ranked tier, you must reach a ranked points (RP) threshold first. While one streamer managed to go from the bottom to top rank in a single session, this process is going to take most people weeks, if not months to slowly climb the ranked ladder. Here's everything you need to know about the ranked system in Apex Legends, including the ranked tiers, penalties, and rewards on offer.
Apex Legends characters guide
,
Apex Legends skins
,
Apex Legends map guide
---
PCGamesN Monday, May 23, 2022 11:57 AM
Take-Two Interactive has completed its acquisition of mobile studio Zynga in a massive $12.7 billion deal following shareholder approval for the GTA publisher to purchase all outstanding shares of the company, via Gamesindustry.biz. With an average of 40 million active monthly users during the first quarter of the year across Zynga's properties, which include popular social games such as Words With Friends and Farmville, the acquisition gives Rockstar Games' parent company a big step into the mobile marketplace.
The deal, announced in January, is the second largest acquisition in videogame history, being eclipsed only by the recent announcement of Microsoft's intent to purchase Activision Blizzard for $70 billion. Take-Two chairman and CEO Strauss Zelnick called the deal "a pivotal step" in the firm's plans to expand its reach into the mobile gaming market, saying that "we believe that we can take our portfolio to another level of creativity, innovation, and quality."
Alongside its biggest hitters in Farmville and Words With Friends, Zynga is also developing the upcoming mobile title Star Wars: Hunters, which is set to release later this year on mobile platforms.
GTA 5 mods
,
GTA 6
,
Buy GTA V
---
PCGamesN Monday, May 23, 2022 11:56 AM
Want to know what the best V Rising weapons are? There are seven different weapon types currently available in this vampire game, and while it's easy to say that the best ones are the ones with the largest stats, there's a little more to it. Every attack inflicts a proportion of your weapon's physical damage stat, we'll refer to this as 'physical damage' to avoid confusion. Therefore, the most crucial factor for any V Rising build is how much damage your weapon deals with per second.
To make the best V Rising weapons, you need to find materials from all around the game's map. Some advanced weapons require you to slay bosses to extract their V Blood, and perhaps even loot the desirable Orb of Knowledge from high-ranking enemies.
On top of all that, each weapon has two skills. The first one only appears after you equip copper tier weapons or higher, and the second while using iron tier weapons or above. Some skills are better for PvP combat, while others make short work of hordes of enemies in PvE. Depending on what V Rising servers you are playing on, you may have different priorities.
How to get V Rising leather
,
The best vampire games on PC
,
V Rising horse guide
---
PCGamesN Monday, May 23, 2022 11:42 AM
However you slice it (with a chainsword, probably), it's a bountiful time for Warhammer fans on PC. What better way to celebrate than the annual Warhammer Skulls event, which Games Workshop has announced will kick off this year June 1. The event will include some brand new previews of upcoming PC games, with sales and free content updates for many of the Warhammer games crowding up our Steam libraries.
June 1, you can expect a showcase on the official Warhammer Twitch channel, which will start up at 10am PST / 1pm EST / 6pm BST. During the stream, we'll catch new trailers for games like co-op game Warhammer 40K: Darktide and the Adeptus Astartes simulator Space Marine 2. Games Workshop says it also has a world premiere or two to show off, plus a couple "behind the scenes sneak peeks".
We'll also get some info on updates planned for recent games like Total War: Warhammer III, Vermintide 2, and the more traditional turn-based strategy game Warhammer 40k: Battlesector. The show will also feature a guest appearance from Clive Standen, who's playing Titus in Space Marine 2.
---
PCGamesN Monday, May 23, 2022 11:23 AM
One of the best points of FromSoftware's latest RPG game is the many wonderful Elden Ring builds that are possible, from a notorious Bloodborne boss to Jesus and Satan. Recently, Marvel's Doctor Strange and Star Wars' Obi-Wan Kenobi met and fought in the fantasy game, presumably to decide which pop culture leviathan owns the month of May.
Elden Ring player Dramatic_Ad_7938 took to Reddit to show off their Obi-Wan Kenobi character - complete with Jedi fighting robes, stylish beard blue glowing laser sword, and the ability to fling large rocks using "the Force". It's already pretty cool, but things just got out of hand when another player as Doctor Strange challenged them to a duel.
Doctor Strange, of course, had elegant robes, various powerful Elden Ring spells and incantations, and an equally stylish beard, so both players were pretty equally matched. Both players seemed to have similar skill levels too, which makes for a "really fun fight" as Dramatic_Ad_7938 describes it, and is just as fun to watch.
Best Elden Ring settings
,
Elden Ring bosses guide
,
The best Elden Ring classes
---
PCGamesN Monday, May 23, 2022 11:19 AM
Which are the best PC games you can play on mobile? Well, if you had asked that question a decade ago, there wouldn't have been many for us to recommend. Today, however, mobile phones are able to provide gaming libraries which stand proud alongside their PC and console siblings, and many of the best PC games have made their way onto our portable phones over the years.
Of course, your opinion of what constitutes the best PC games on mobile will be skewed by your individual tastes as a gamer and, with this in mind, we've tried to choose eight games that reflect a number of different genres and developers. We hope that at least one of the entries on this list will bring a smile to your face.
There's also one game that is conspicuous by its absence: Minecraft. Don't get us wrong, we love mining, avoiding Creepers, building Nether portals, and making cool Minecraft builds, but everyone and their wolf knows that Minecraft is on practically every platform, so we thought we'd shine the spotlight onto some other iconic games that deserve your attention.
PUBG new map
,
PUBG weapons
,
Play PUBG
---
PCGamesN Monday, May 23, 2022 10:58 AM
After using the Corsair HS65 Surround for a couple of weeks, I can confidently say that other gaming headsets simply lack style. Don't get me wrong, there are some great looking gaming PC cans on the market, but companies tend to opt for edgy shapes and flashy RGB lighting. Thankfully, companies are starting to realise that you don't need to infuse every product with a gamer gear aesthetic, and the Corsair HS65 Surround is proof that stylish subtlety can trump traditional design.
Coming in at $79.99, the Corsair HS65 Surround gaming headset doesn't sit on a lofty premium perch. Yet, the complete package holds up against expensive rivals, offering remarkable performance for the price. Simply put, the HS65 Pro is a sub-$100 solution that avoids compromise, especially when it comes to its mic quality and audio fidelity.
That's not to say the HS65 Surround is perfect, as Corsair has made a few questionable design choices. Nevertheless, it's a gaming headset heavy hitter that's lighter on the pocket, and that means a lot when you consider the overall costs attached to PC gaming today.
Corsair HS70 headset review
,
Corsair K70 RGB Mk2 review
,
Best gaming keyboard
---
PCGamesN Monday, May 23, 2022 10:57 AM
Valve promised to make replacement parts for its Steam Deck handheld gaming PC available to all back in February, but gave no indication as to what components would be available or how much they'd cost. Now, it appears that one retailer may have accidentally announced both.
Over the weekend, Steam Deck replacement parts briefly went on sale via iFixit, with prices ranging from as little as $5 for battery and screen adhesive all the way up to $350 for a motherboard. The amount of components available to buy is welcomingly large, with fans, screens, thumbsticks, speakers, and more rounding out the line-up.
However, iFixit has since taken down all of its Steam Deck replacement parts listings and took to Twitter over the weekend to clarify that they "went live earlier than planned" (via IGN). Regardless, the retailer has promised to honour all orders placed during the time the product pages were up. It's not yet known when the proper launch will take place, but iFixit says it should happen "soon."
Best SSD for gaming
,
How to build a gaming PC
,
Best gaming CPU
---
PCGamesN Monday, May 23, 2022 10:08 AM
It's inspired countless building game imitators, but now this Minecraft player has taken inspiration from another oft-copied game - and built a fully-functioning Minecraft Tetris minigame, with a few twists.
That's right; the frustratingly talented Fundy - who you may remember for coding a slightly terrifying Pac-Man into the sandbox game - decided to build their interpretation of one of the best puzzle games of all time in Minecraft, just because they can. Actually, to be fair, it's apparently a suggestion from a viewer, but still, it's hard not to see these things as flexes. Of course, as was the case with Pac-Man, this isn't Tetris as you know it.
Fundy goes into great detail about just how much effort this takes. Even on just a basic level, Fundy has to make a version of each block to represent the rotations they could make, which meant four builds for each block they wanted - including pieces based on Among Us characters. They even managed to get it all working via a few little buttons, and the pièce de résistance is the fact that the lines even disappear when they're completed.
Minecraft console commands
,
Minecraft skins
,
Minecraft mods
---
PCGamesN Monday, May 23, 2022 9:29 AM
If you've ever struggled with the pain of rejection, a new Skyrim mod allows you to tackle the fear of being turned down head-on in a virtual safe space. The 'Immersive Rejections' mod from jayserpa adds 'around 100 new voice lines' to Bethesda's open-world RPG game that NPCs will use if you pop the question to someone who doesn't feel quite the same way about you.
Mod creator jayserpa explains that they have not changed the standard conditions to ask someone for their hand in marriage, which requires wearing the amulet of Mara from a Priest in Riften and performing a task to win their favour. Instead, the mod adds the ability to ask NPCs if they are interested in the player at any time while wearing the amulet - regardless of if they will currently (or ever) be interested in accepting.
By default, Skyrim doesn't allow you to express your marital desires to someone unless they're already in a position to accept, so this mod should introduce a little more suspense into the process. As jayserpa notes, "The mod does not modify which NPCs say yes or when the NPCs say yes, it only adds content for all the times where they wouldn't be able to say anything."
Best Skyrim mods
,
Skyrim: Special Edition mods
,
Skyrim: SE system requirements
---
PCGamesN Monday, May 23, 2022 1:50 PM
During its Computex keynote earlier today, AMD gave us a further glimpse at its upcoming Ryzen 7000 CPUs built on its newest Zen 4 microarchitecture. While the company didn't reveal anything about SKUs or pricing, it did provide further details on the specs of its upcoming chips and even showcased a pre-production unit running gaming and production applications.
Speaking about the design of Zen 4, AMD CEO Dr. Lisa Su revealed that Ryzen 7000 CPUs will consist of two chiplets, each of which features up to eight cores for a total of 16 across the processor. A dedicated I/O die is also a part of the package, enabling support for PCIe 5.0 and DDR5 gaming RAM, in addition to RDNA 2 integrated graphics.
Not content to let specs speak for themselves, Su concluded the presentation with game capture of Ghostwire: Tokyo running on a pre-production 16-core Ryzen 7000 processor. The chip turbos up to 5.5GHz, which is not only the fastest clock speed seen on a team red processor, but also matches the best gaming CPU on the market, the Intel Core i9-12900KS.
Zen 4 CPUs - everything we know
,
RDNA 3 GPUs - everything we know
,
Best gaming CPU
---
PCGamesN Monday, May 23, 2022 8:07 AM
In an effort to make the quiestest and coolest gaming PC possible, a desk made entirely of liquid cooler radiators sounds like an ingenious solution that could have you cranking game settings up to max without your rig breaking a sweat. Unfortunately, the same might not be said for you, as the heat has to go somewhere.
The idea comes from a Linus Tech Tips viewer, Depressed Zip File, and the YouTuber swiftly makes the dream a reality with the help of Flexispot tabletops, Alphacool liquid radiators, and Protocase fittings. It's not something you could easily do at home, as it uses eight 560mm radiators, the brackets are laser cut and pressed with hydraulics, and there's a whole lot of drilling and improvising to get it working.
As Linus says, the end result looks fantastic with an "industrial chic" that most gamers would be happy to have in their home. The Nvidia GeForce RTX 3090 graphics card under the hood peaks at just 53-degrees when running Doom Eternal at its highest settings with ray tracing at more than 200fps. The temperature of the Intel Core i9-12900KS gaming CPU is a bit higher at 82-degrees, saved from overheating by the copper IHS and liquid metal cooling - but still, it's benching a lot and still running strong.
Best SSD for gaming
,
How to build a gaming PC
,
Best gaming CPU
---
Rock Paper Shotgun Latest Articles Feed Monday, May 23, 2022 2:31 PM
The Logitech MX Master is an incredibly popular series of office mice, and today the latest MX Master 3 has dropped from its usual price of $100 to just $55 at Office Depot. That's a massive discount, achieved via a combination of an Office Depot price drop to $75, a 25% off code (SELFMADETECH) and a 30% back rewards code (90893995).
This isn't the best mouse for gaming, but based on my experiences with the original MX Master and its successors, plenty of PC gamers will use something like this for surfing the web, working and playing single-player games, then switch to something lighter if needed for multiplayer gaming.
---
Rock Paper Shotgun Latest Articles Feed Monday, May 23, 2022 11:00 AM
Every kid is a goddamn dork. Some people - the cool kids of school - think they've got it all figured out, while others just mope about in their groups of indie kids, emos, and nerds, to name but a few very atypical retinues. It's all a lie, though: in reality everyone's an idiot as a kid, blissfully unaware of adult problems as they struggle through the most painfully awkward years of their lives.
Floppy Knights revels in that dorkiness. A tactical card-based game that's been in early access since last June, Rose City Games' adventure stars Phoebe, an absolutely adorable and excruciatingly optimistic nerd who delights in tackling problems facing her community. To this end Phoebe's only gone and constructed her own AI, Carlton, and the two help out townsfolk by destroying monsters with their own beasties.
---
Rock Paper Shotgun Latest Articles Feed Monday, May 23, 2022 10:39 AM
Active development on first-person horror immersive sim S.T.A.L.K.E.R. 2: Heart Of Chernobyl has begun again according to a discussion with developers GSC Game World on the game's Discord server. The confirmation came on Friday from representatives of GSC Game World.
---
Rock Paper Shotgun Latest Articles Feed Monday, May 23, 2022 9:19 AM
The Steam Deck only had a few weeks of getting to know Final Fantasy XIV before the latter's 6.08 update wrenched them apart. In less undeservedly romantic terms, it was the MMO's newly added launcher that – unlike the rest of the game – didn't work well at all with the Deck's Proton compatibility software. Two months later, however, Valve have released an update on Proton's experimental branch that fixes the launcher, making FFXIV playable on the handheld PC once again.
---
Rock Paper Shotgun Latest Articles Feed Monday, May 23, 2022 8:00 AM
Square Enix and PlatinumGames have announced they're extended season two of Babylon's Fall from three months to six in order to "re-evaluate the game's future operating roadmap". The game's second season is still due to launch next week on May 31st, but will now run through November 29th instead of the originally planned date of August 22nd, the devs said in a statement on the game's Hanging Garden website. They also promised more info on season two in a livestream "coming soon".
---
Twinfinite Monday, May 23, 2022 3:39 PM
While Haikyuu! may follow the story of the Karasuno Crows, the anime is full to the brim with a roster of enigmatic characters from different schools in Japan. We've sorted through those personalities to come up with a character quiz that details what character you are most like in the series. Will you be the […]
---
Twinfinite Monday, May 23, 2022 3:27 PM
Legendary Pokemon are a staple of the Pokemon franchise. Just about every game requires catching at least one to complete the story. They often feature the coolest designs and that is what brings us here today. Here's our ranking of the top 10 coolest legendary Pokemon of all time. 10. Rayquaza Coolest Legendary Pokemon Honestly, […]
---
Twinfinite Monday, May 23, 2022 2:46 PM
Square Enix and Nintendo released three new English trailers of its upcoming HD-2D remake of the classic JRPG Live A Live.
---
Twinfinite Monday, May 23, 2022 2:27 PM
Today Nintendo released three brief trailers of the upcoming fantasy soccer game Mario Strikers: Battle League.
---
Twinfinite Monday, May 23, 2022 1:06 PM
Vampires have made their mark on the entertainment industry, especially with their numerous variations in books, video games, and movies. Even to this day, films in this blood-sucking sub-genre have a huge impact on the popularity of these undead creatures. So, now it's time to sink your teeth into some popcorn because here are the […]
---
Twinfinite Monday, May 23, 2022 10:00 AM
Fenix's Airbus A320 for Microsoft Flight Simulator is a joy to fly, and it's easy to recommend to those who enjoy highly-detailed simulation.
---
Siliconera Monday, May 23, 2022 3:00 PM
The Centennial Case: A Shijima Story was a surprise announcement during the February 2022 Nintendo Direct. Seeing Square Enix's name on a full motion video game came out of left field. Japanese mystery dramas like Trick and Meitante no Okite resonate with me. Something The Centennial Case combine the genre with video games shot it to the top of my must play pile. Its ambitious bit of storytelling spans one hundred years of events tied to the Shijima family. It goes over the suspicious deaths that surround them and a mythical fruit rumored to be in their possession.
It all begins when a skeleton is uncovered at the base of a cherry blossom tree on the estate. The discovery is leaked to the press just in time for the family's succession ceremony. In pursuit of the truth, Eiji Shijima invites mystery author Haruka Kagami and her editor Akane to the home.
Due to the nature of the game, this review of The Centennial Case: A Shijima Story contains some spoilers.
None of the Shijimas know who the remains belong to. Ryoei, Eiji's father, puts it to the side so he can proceed with the succession ceremony and his surprising announcement. He will not be naming any of his three sons as the new head of the family. This year marks the end of this family tradition and all the secrets it contains. One of these secrets is the Tokijiku, also known as the Fruit of Youth. Eiji wants to know if such a fruit is in his family's possession and use it in his medical research. It's said that the Tokijiku grants those who partake of it a sort of agelessness. It is an extended life, but not an immortal one.
Haruka's investigation into the Shijima story and the Tokijiku myth starts with a story from 1922. This tale, written by a Yoshino Shijima, involves an auction supposedly containing life-extending items. This included a single Tokijiku. Yoshino has no item to enter the auction with and ends up joining the event as the companion of the enigmatic Josui Kusaka. An untimely death mars the auction. Yoshino and Josui then work together to solve the murder.
For the sake of the story, Haruka envisions the characters in each story using the likenesses of the people also at the Shijima estate. She inserts herself as the author of each story. This is primarily Yoshino Shijima, an aspiring author and ancestor of the Shijima family. Eiji is cast as the enigmatic Josui Kusaka. This feels like was a creative choice used to limit how many actors needed to be on set during filming due to the COVID-19 pandemic. But it works. When you think about it, authors tend to draw inspiration from those around them. Using these strangers to portray characters in the stories she's reading for clues fits her profession.
Once the camera rolls, it's crucial you pay attention to everything on screen in this FMV game. From the inflection in the dialogue to the smallest facial expressions, everything and anything can be worked into a hypothesis. Particularly noteworthy clues will flash on the screen for just a few seconds. Make sure you hit the corresponding button to add it to your collection. Clicking that button ensures the hex token appears for you during The Centennial Case's hypothesis portion.
During the hypothesis building section of the FMV game, you will be presented with Mysteries in the cognitive space. Presented in red, you need to find the clues that match up with the Mystery in order to make complete observations. You pick up the hex clue you believe matches the Mystery and if it snaps in place, you'll see a potential hypothesis form. These remind you of what happened and what the potential reasoning for them could be.
There are a couple of things to note while in this mode. First of all, you might have to be very precise with dropping the hex next to the Mystery. Because the Mystery path is on a bit of a weird angle, there were times I thought I had the wrong piece because it would not drop. It turns out I just hadn't placed it exactly where the game wanted it. By the time I reached the second chapter, I realized that each of the clues had a pattern facing one (or rarely two) of the edges. Finding the clues that matched the direction and patterns displayed on the Mystery hex made this process so much easier.
When enough of your Mysteries and Clues are unlocked, The Centennial Case moves you into the Reasoning portion of the game. Here, you can test out your paths of logic and see what sounds right or wrong. This is probably my least favorite section. All it does it remind you of the hypotheses you just finished going over. By now, you've got your theories in place, making this rather pointless. Plus, the version of Eiji that lives in this cognitive space doesn't really offer much feedback. The only FMV portions are a quick intro and outro to the game's mode. Everything is text-based otherwise, and its interface is clunky. It got to a point where I did one Reasoning task before ending the phase so I could dig into my conclusions.
That's when the fun part comes. It's time to share your deductions and name the killer. Path of logic options open up. So long as you keep hitting the correct ones, you're golden. As soon as you make an error, things get awkward. First up, some of the scenes that come about from making the wrong are priceless. When the characters start cracking up, the laughter in infectious. The game doesn't end here. You'll see a prompt to either go back and review your mysteries or get a hint. What's missing is an option to just jump back in and go from there. Even when deciding to get a hint, I was kicked over to the Mysteries section and forced to exit from there.
The Centennial Case: A Shijima Story needs just a few updates to the user interface to make this gem truly shine. Adding an option to return to the game without backtracking to Reasoning and/or viewing hints and adjusting the angles of the Mystery path to make it easier to snap clues into place are both a great start. But maybe the most irritating thing I encountered all game was the lack of a persistent save function. Saving is only accessible while in the hypothesis or points summary sections of the game. If you want to save from any other part of the game you only get a suspend option. It's not like you can reload a previous save if you make a mistake. The Centennial Case auto-saves frequently; there's no "gaming" the system to get a perfect score if you messed up.
Unfortunately, Square Enix decided that any form of sharing isn't allowed. You won't be able to take your own screenshots, record video, or even stream The Centennial Case. This is a game that I think people will be too scared to take a full price risk on. Seeing it in action is a much better way to gauge whether or not this is for you. I can type your eyes off and tell you all about my experience in this interactive story, but if my ups and downs with this genre is anything to go by, video speaks louder than words.
While it might not be the perfect FMV game, The Centennial Case: A Shijima Story is pretty darn close. With the entwined stories, spectacular acting, and lengthy scenes, it truly is an interactive experience fans of the genre should not miss. And I'd personally love to see Haruka get tangled up in more adventures such as this one. She's a character that speaks to my soul. Let me traipse around Japan solving crimes with her, please and thank you in advance.
The Centennial Case: A Shijima Story is out now for PlayStation 4/5, Nintendo Switch, and PC.
The post Review: The Centennial Case: A Shijima Story is an Enjoyable FMV Game appeared first on Siliconera.
---
Siliconera Monday, May 23, 2022 2:00 PM
The official debuts for the Sony Project VEE Vtubers are about to begin. New PVs are up for Hinahoshi Airu, Kujo Ringo, Otokado Ruki, Syusetsu Kohaku, and Tulsi-Nightmare Madness IV on their official channels. There is also a debut PV for the full group. However, while a number of them will have official debuts on May 27, 2022, Kujo Ringo and Syusetsu Kohaku are already active. [Thanks, Anime News Network!]
First, here's Sony's Project VEE PV going over all five Vtubers' profiles. Airu is an alien. Kohaku is a fox, Ringo is a vampire, and Ruki is a devil. It is unclear what Tulsi-Nightmare Madness IV is, though she is apparently an ancient being with magic powers.

Here's the key art showing all five characters.

Due to Kohaku and Ringo's past experience, people can already start watching their streams on their official YouTube channels. Kohaku frequently streams Apex Legends. A first Sony stream for her will appear at 5 a.m. PT/8 a.m. ET/2 p.m. CET/9 p.m. JST on May 24, 2022, according to YouTube descriptions. Ringo's stream will with Sony be at 5 a.m. PT/8 a.m. ET/2 p.m. CET/9 p.m. JST on May 26, 2022.
The three entirely new VTubers are Airu, Ruki, and Tulsi-Nightmare Madness IV. They will all appear for the first time on May 27, 2022. Ruki's debut will come first at 4 a.m. PT/7 a.m. ET/1 p.m. CET/8 p.m. JST on May 27, 2022. An hour later, Airu will stream for the first time as part of Project VEE. Finally, the last of Sony's new VTubers Tulsi will show up at 6 a.m. PT/9 a.m. ET/3 p.m. CET/10 p.m. JST.
Sony's other VTuber group VERSEn debuted back in November 2021.
The post Sony Project VEE Vtubers Making Their Debut appeared first on Siliconera.
---
Siliconera Monday, May 23, 2022 1:00 PM
Flyhigh Works announced Secret Character and ITSARAAMATA's Banchou Tactics will appear on PCs in Q1 2023. This is a strategy game with both Final Fantasy Tactcs and River City Ransom cited as inspiration for its aesthetic and gameplay. It will be available in English, Japanese, Simplified Chinese, and Thai. [Thanks, Gematsu!]
As in River City Ransom, this game will involve a gang war between multiple schools. After Minato High School's Seiichi Kitagawa graduated, it resulted in upheaval. A peace was shattered as people decided to fight to prove who is the new "top." Among them is Minato's Taiga Arashi, who gets caught up in fights with Nakamura Technical and Sakae High School students.
First, here's Flyhigh Works' English trailer for Banchou Tactics. It mainly focuses on introducing characters. First, Taiga Arashi appears. He's a sophomore and lead character. Allies like Kenji Kitagawa, Kaemon Ida, and Yuhei Oshima show up after him. After that, a few of the different attacks during the "war" appear.

There's also an earlier video from Secret Character. It shows how an actual fight will work. Its Final Fantasy Tactics-sort of system and River City Ransom style can be seen in the sample. Masaru Inoue and Aragaki take on a number of enemies in an arcade in it. People can see the standard attack and EX-Attack options. In fact, Inoue uses one EX-Attack against a foe right around the 20 second mark.

Banchou Tactics will come to PCs via Steam in Q1 2023.
The post Banchou Tactics is a Strategy Game Inspired by River City Ransom appeared first on Siliconera.
---
Siliconera Monday, May 23, 2022 12:30 PM
People will have multiple ways to watch the Sonic the Hedgehog 2 film soon. The Sonic movie 2 streaming will begin on Paramount+ on May 24, 2022 in North America, the same day digital copies will be sold. People will be able to find it on various storefronts. Physical copies are still a bit away, however. The Sonic 2 movie DVD and Blu-ray release date is August 9, 2022.
When the Sonic movie 2 starts streaming on Paramount+, people will have a few options to watch it. The service offers a $4.99 essential plan with commercials and $9.99 premium plan with no commercials and live TV. However, the service does offer a free one-week trial.
As for the Sonic 2 movie digital, DVD and Blu-ray release, there will different bundle options and bonus features with it. First, someone could get the film alone or with the first movie. There will also be a "Sonic Drone Home" video with it. Other things to watch going over its creation and promotion will also appear.
The Sonic the Hedgehog 2 movie will begin streaming on Paramount+ and be available digitally on May 24, 2022, and the DVD and Blu-ray release date is August 9, 2022. The movie became the highest domestic grossing video game film after launch.
The post Sonic Movie 2 Streaming, Digital, DVD, and Blu-ray Release Dates Shared appeared first on Siliconera.
---
Siliconera Monday, May 23, 2022 12:00 PM
There's a new Monster Hunter Rise Sunbreak video focusing on Dango skewers. It shows off a new feature. In the expansion, people will be able to switch and use a Hopping Skewer. This will both offer a chance to change the skill level of the Dango you pick, at the cost of potentially negatively affecting Activation Chances.
As a reminder, Monster Hunter Rise introduced Dango, which people can eat before a hunt for perks, and they return in Sunbreak. Like with the full game, you'll pick three unlocked types for your meal. You get more flavors via completing quests or increasing your Gathering Hub or Village rank. Each one's skill has an Activation Chance, which can be increased with a Dango Ticket.
With the Monster Hunter Rise Sunbreak Hopping Skewers, Dango skills and Activation Chances can change. Two will see their skills' level improved. However, this decreases their Activation Chance. One's skill level will go down. However, in doing so the Activation Chance will go up. In the sample video, the Dango Bulker skill level goes up by two and Dango Booster's skill level goes up by one. However, their Activation Chances drop by 20% and 10% respectively as a result. The Dango Slugger in that skewer's skill goes down by one level, but its Activation Chance increases from 50% to 60%.
Level up your Dango, #Sunbreak style!

In addition to regular skewers, you'll also have access to new "Hopping Skewers". ????

Enhance two Dango skills at the cost of the third, but watch those activation chances! pic.twitter.com/K6n1vlP936

— Monster Hunter (@monsterhunter) May 23, 2022
Monster Hunter Rise is available for the Nintendo Switch and PC. Monster Hunter Rise Sunbreak will release for PC and Nintendo Switch on June 30, 2022.
The post Monster Hunter Rise Sunbreak Dango Video Shows Hopping Skewers appeared first on Siliconera.
---
Siliconera Monday, May 23, 2022 11:30 AM
Nintendo shared new videos for the Live a Live shinobi story in Edo, Japan, Wild West tale, and Near Future adventure. Each trailer introduces new characters who will appear in the game. People can learn about each Live a Live time period's plight and see a few allies who will join heroes like Oboromaru, The Sundown Kid, and Akira. There are also new screenshots from the Edo storyline.
First, here's the look at Twilight of Edo Japan: The Infiltrator in Live a Live. Oboromaru needs to sneak into Ode Iou's castle to rescue an abducted prisoner. (He'll also fight alongside this person.)

Here are the screenshots from the Twilight of Edo Japan shinobi storyline in Live a Live.
[gallery columns="5" ids="927820,927821,927822,927823,927824" link="file"]
Here's The Wild West: The Wanderer scenario trailer for Live a Live. It follows The Sundown Kid. This is the gunslinger who appears to fight alongside the bounty hunter Mad Dog.

Finally, here's The Near Future: The Outsider Live a Live introduction. It stars Akira, a young man with a motorcycle and telepathic abilities. Lawless, a former gang member, and a turtle robot named Taroimo join Akira on his journey to save his time.

Past trailers went over the Prehistory: The First and Imperial China: The Successor scenarios.
Live a Live will come to the Nintendo Switch on July 22, 2022. The original game appeared on the Super Famicom in Japan.
The post Live a Live Trailers Show a Shinobi Story Set in Japan, Wild West Tale, and Near Future appeared first on Siliconera.
---
Siliconera Monday, May 23, 2022 11:00 AM
HoYoVerse announced a new Genshin Impact Twitch Streamer event. People who register for it and take part for at least eight hours over the period will earn free Primogems and Acquaint Fates. People who link an email, sign up by May 27, 2022, display their UID while playing, and consistently participate will earn the rewards. Playing daily, hitting certain hour plateaus, taking on Daily Commissions on-stream, and participating in Spiral Abyss all can result in more free Primogems.
Here's how someone gets started. After you get things settled by linking an email address to your account, someone can sign up at the official site until May 27, 2022. (That site is where you will also submit proof of event completion.) HoYoVerse will send you an email on May 30, 2022, letting you know you're good to go.
This Genshin Impact Twitch Streamer event will run May 31, 2022 through June 21, 2022. You need to be in the Genshin Impact category and show your UID. If you stream for an hour each day 14 days, you'll get 10 Primogems each on days 1-6, an Acquaint Fate on day 7, 10 Primogems each day between days 8-13, and three Acquaint Fates on day 14. There is also a Primary Streamer Challenge that nets people 160 Primogems for playing 8-16 hours, 320 for streaming 16-24, and 640 for being on Twitch for over 24 hours. People also get up to 30 Primogems for completing Daily Commissions, with people getting 10 for 5, another 10 for getting 10 done, and finally 10 for finishing 15. Finally, you'll get 10 Primogems each for getting through Spiral Abyss Floors 10-12 with nine stars on each one.
Genshin Impact is available for the PlayStation 4, PlayStation 5, PC, and mobile devices. The 2.7 update will arrive on May 31, 2022. A Nintendo Switch version is in development. People will still get one last round of free compensation for the delay on May 25, 2022.
The post Genshin Impact Twitch Streamer Recruitment Event Appears Ahead of 2.7 appeared first on Siliconera.
---
Siliconera Monday, May 23, 2022 10:30 AM
Animate will celebrate Kingdom Hearts' anniversary by holding a special fair dedicated to merchandise from the series. The Kingdom Hearts 20th Anniversary Animate Fair will run at all stores of the Japanese anime shop chain from June 24, 2022 to July 31, 2022.
The store chain revealed more new Kingdom Hearts merchandise that will go on sale on June 24, 2022, the same day as the fair's opening date. The lineup will include plates and badges that feature characters from the franchise, such as Sora, Riku, and Aqua. Online pre-orders of these items are also available on the Animate Online Shop.
[gallery ids="927804,927805,927806,927807,927808,927809" link="file"]
Animate will also have a special offer for the duration of the Kingdom Hearts 20th anniversary event. For every 2,200 yen (~$17) made through purchasing any items related to the franchise at any Animate store, the buyer will receive a random sticker out of ten available designs featuring characters from the series.
The Animate Fair will become another entry in the ever-growing list of merchandise marking the popular game series' 20th anniversary. In North America, Square Enix will release pin sets and postcards with illustrations by Tetsuya Nomura.
Kingdom Hearts 20th Anniversary Animate Fair will run in Japan from June 24, 2022 to July 31, 2022. In April 2022, Square Enix revealed that it is working on Kingdom Hearts IV, the latest sequel to the game series.
The post Kingdom Hearts 20th Anniversary Animate Fair Will Open In Mid-2022 appeared first on Siliconera.
---
Siliconera Monday, May 23, 2022 10:00 AM
Not long ago, Nintendo confirmed that Splatoon and Splatoon 2 weapons would return in the third game. Since then, the company's been focusing on some specific pieces of equipment. The latest ones to show up ahead of Splatoon 3's debut again are two Rollers, specifically the Splat Roller and Dynamo Roller.
The Roller weapons are designed to focus on applying as much ink as possible to maps. These are based on paint rollers. When used, a player will run with the Roller on the ground, laying down ink until they run out. Someone can also tap to "fling" ink while jumping, which can be used to spread ink from a distance or attempt to hit a foe.
First, here's a look at the typical Splat Roller as it shows up in Splatoon 3. It appeared in all three entries.
Let's take a look at the Splat Roller. This is an easy-handling roller that's a great introduction to the "rolling life." But make no mistake—it's plenty capable, especially if you can master both horizontal and vertical swings. pic.twitter.com/y98tfRGNRB

— Splatoon North America (@SplatoonNA) May 23, 2022
Next, here's how the Dynamo Roller will look in Splatoon 3. It's also appeared in all three entries.
For the advanced user, behold the Dynamo Roller! This heavyweight weapon swings more slowly than other rollers but offers more inkpower. Horizontal and vertical swings practically blanket the area with ink, making it a truly formidable flinger! And roller. It's still a roller. pic.twitter.com/TR7rkyynix

— Splatoon North America (@SplatoonNA) May 23, 2022
The other types of Roller are the Carbon Roller and Flingza Roller. The former appeared in every game. The latter debuted in Splatoon 2.
Splatoon 3 will come to the Nintendo Switch on September 9, 2022.
The post Splatoon 3 Will Include Both the Splat Roller and Dynamo Roller appeared first on Siliconera.
---
Siliconera Monday, May 23, 2022 9:00 AM
Capcom has published two new weapon videos for Monster Hunter Rise Sunbreak. Each video showcased the Lance and Long Sword, respectively. As with all other weapons, both of them will receive new alternative moves and Silkbind Attacks.
The Lance will receive Skyward Thrust as an alternative Silkbind Attack to the Anchor Rage counter move. The Hunter will use the Wirebug to jump up high and thrust the weapon downwards. Capcom will also add Shield Tackle that can instantly deal blunt damage as a replacement option for Guard Dash.
[tnm_video layout="mnmd-post-media"]https://www.youtube.com/watch?v=AoLW5rR3d1Y[/tnm_video]
The Long Sword will have a new Silkbind move named Harvest Moon, though it has no relation to Natsume's farming simulation game franchise. It will generate a ringed area where counters executed inside will deal more hits. Capcom will also add Sacred Sheathe Combo as a new alternative to Special Sheathe.
[tnm_video layout="mnmd-post-media"]https://www.youtube.com/watch?v=frHRZfTcHGs[/tnm_video]
Capcom has been gradually publishing weapon videos for Monster Hunter Rise Sunbreak since May 16, 2022. It had previously released videos for the Switch Axe, Great Sword, and Gunlance, to name some of the fourteen weapon types available in the game. Following this wave, Dual Blades and Light Bowgun are the last two weapons yet to receive their own videos.
Monster Hunter Rise Sunbreak will be available for Nintendo Switch and PC via Steam on June 30, 2022.
The post Monster Hunter Rise Sunbreak Lance and Long Sword Videos Are Up appeared first on Siliconera.
---
Siliconera Monday, May 23, 2022 8:00 AM
The Final Fantasy IX animated series will appear at the Las Vegas Licensing Expo. This information was revealed in an interview from Animation Magazine with Bruno Danzel d'Aumont, the Vice President of International Licensing and Marketing at Cyber Group Studios. Cyber Group Studios is the studio developing the Final Fantasy IX animated series with Square Enix. [Thanks, IGN!]
The Las Vegas Licensing Expo will be held from May 24 to May 26, 2022. This is when more information about the animated series will appear, though the exact date and time are unknown. The project was initially revealed in June 2021, accompanied by a brief synopsis of the series.
d'Aumont did not reveal what Cyber Group Studios could potentially share at the Las Vegas Licensing Expo, only that this will be the first time the studio will officially present the animated series. As the series is described as an adaptation of the game, it will likely follow a similar storyline. In the game, Zidane the thief and Vivi the black mage kidnap Princess Garnet before teaming up with her to help save the world from evil.
The Final Fantasy IX animated series is in development. More information will appear at the Las Vegas Licensing Expo, which will be held from May 24 to May 26, 2022.
The post Final Fantasy IX Animated Series to Appear at Expo appeared first on Siliconera.
---
PC Invasion - FeedDDD Monday, May 23, 2022 2:30 PM
Perhaps one of the best (if not the best) additions to Sega's remake of the original Yakuza is the hilarious Majima Everywhere system. Featured in Yakuza Kiwami, the system had protag Kazuma Kiryu's best frienemy Goro Majima show up pretty much, well, everywhere. Giant traffic codes, under manhole lids, and even in a dress, Majima's stalking couldn't be stopped. You'd think that a Rainbow Six Siege crossover with Yakuza would free poor Kiryu from his shadow, seeing that the former will be in a completely different game universe. But of course you'd be wrong, Kiryu-chan. In case you're still processing that intro, Rainbow Six Siege is indeed getting a Yakuza crossover. In a move I don't think anyone expected, two operators are getting bundles based on Sega's underworld crime franchise. Echo is getting a Kiryu skin, complete with a 'Dragon of Dojima' gun skin. Hibana is getting a bundle inspired by Kiwami 2 deuteragonist K...
---
PC Invasion - FeedDDD Monday, May 23, 2022 1:45 PM
Final Fantasy XIV should once again be playable on the Steam Deck. Back in March, the popular MMO would fail to launch on Valve's handheld. But now, a new update for the Proton experimental branch addresses this problem. It took a while, though, with the game being unplayable for nearly two months. Final Fantasy XIV is undoubtedly a popular game, so much so that sales of the game had to be halted at one point. The fact it was unplayable for any amount of time certainly stings. The Steam Deck is also an excellent method of playing the game, especially when doing dailies. Luckily, the problem seems to be fixed, even if the way it happened was a bit confusing. Final Fantasy XIV is finally fixed on Steam Deck Interestingly, the issue didn't lie within the game itself, but with its launcher. For some reason, whenever you'd launch the game, it would simply stay on the logo. This would only occur with the Steam version of the game and was thought to be an issue with ...
---
PC Invasion - FeedDDD Monday, May 23, 2022 12:15 PM
Epic Games does not shy away from releasing crossovers into Fortnite. In the past, crossovers have featured in the battle pass and as purchasable items in the in-game store. Most recently, the collection of Marvel crossovers was increased with the addition of Scarlet Witch. Also, there were two weeks of Star Wars celebrations to kick off May the 4th. Now, another crossover is getting ready to launch into Fortnite, as Pac-Man is joining the action to celebrate the yellow fellow's anniversary. Pac-Man is a beloved video game franchise, which began life as an arcade game. Over the years, Namco's pill-muncher expanded over the years for more games, Pac-Man cameos in movies, and tons of merch. Over the weekend, Namco celebrated Pac-Man's birthday, sharing a tweet to commemorate the 42-year anniversary. The Fortnite Twitter account then went on to reply to the tweet with a simple "Happy Birthday." Fans speculated that the two franchises would cross paths....
---
PC Invasion - FeedDDD Monday, May 23, 2022 10:35 AM
V Rising eschews the traditional leveling system of most role-playing games. Instead, the focus is on acquiring better equipment to further boost your character's capabilities. Here's our V Rising guide to help you increase your gear score or gear level. Note: We'll have a V Rising guides and features hub soon, so stay tuned. V Rising guide: How to increase your gear score or gear level How gear score affects your progression in V Rising Progression is directly tied to your gear score or gear level in V Rising. For instance, an enemy's nameplate color will change depending on the weapons or armors that you have equipped at that given moment (i.e., red means it's extremely dangerous and orange means that it's tough but manageable). As such, take note of the weapon that you're using during combat, as that can determine how strong or vulnerable a target truly is. Character with lower gear score ...
---
PC Invasion - FeedDDD Monday, May 23, 2022 9:45 AM
Crafting is primary means of increasing your gear score in V Rising. However, there will come a time when you'd reach a hump. Enemies tend to be tougher, but you can't seem to find anything that can boost you further. That's where the game's technology mechanic comes in. Here's our V Rising Research Desk technology guide to help you with the recipes that you can unlock using paper and tomes. Note: We'll have a V Rising guides and features hub soon, so stay tuned. V Rising guide: Research Desk technology recipes guide By following the early-game tasks in V Rising, you'll be able to obtain the blueprint for the Research Desk. You'll find it in the build menu's Research tab, and it requires 8x Plank, 120x Animal Hide, and 80x Stone. This is when you'll want to amass paper and various tomes. Paper in V Rising can be found in a few locations (just mouse over the yellow areas of the map to see the types of loot therein). Both...
---
Tabletop Gaming News Monday, May 23, 2022 3:00 PM
---
Tabletop Gaming News Monday, May 23, 2022 2:00 PM
---
Tabletop Gaming News Monday, May 23, 2022 1:00 PM
---
Tabletop Gaming News Monday, May 23, 2022 12:00 PM
---
Tabletop Gaming News Monday, May 23, 2022 11:00 AM
---
Tabletop Gaming News Monday, May 23, 2022 10:00 AM
---
Tabletop Gaming News Monday, May 23, 2022 9:00 AM
---
Player Assist | Game Guides & Walkthroughs Monday, May 23, 2022 3:00 PM
The future looks bright for Riot Games' tactical shooting game. Want to know just how dedicated the VALORANT team is? – VALORANT receives updates at least every week. The VALORANT Devs are constantly working on something. Be it balance changes, nerfs, or Quality of Life updates; there is always something that VALORANT is looking to […]
---
Player Assist | Game Guides & Walkthroughs Monday, May 23, 2022 2:00 PM
Somehow, Elden Ring manages to give each of its bosses, be it main or optional, a distinct aura and an unmatched satisfaction in beating them. This is especially evident in the Great Enemy bosses. Of those Great Enemy bosses is Red Wolf of Radagon; a giant red wolf, able to manifest swords, magic daggers, and […]
---
Player Assist | Game Guides & Walkthroughs Monday, May 23, 2022 1:00 PM
With the vastness of Minecraft's world map, simply betting on your luck in finding all sorts of ore veins would waste your time than actually knowing where to look and getting the most out of every mining expedition you will do throughout your playthrough. To improve your mining experience, here are some general tips you […]
---
Player Assist | Game Guides & Walkthroughs Monday, May 23, 2022 12:00 PM
We can all agree that all 120 bosses in Elden Ring are distinctly challenging to beat. However, once in a while, you'll come across a standout boss fight that proves to be more difficult than the rest. Among those standout bosses is Leonine Misbegotten, an agile and aggressive boss that instills fear into the eyes […]
---
Player Assist | Game Guides & Walkthroughs Monday, May 23, 2022 11:00 AM
The Katosa Aug Shrine or the Katosa Aug Apparatus is one of the many shrines in The Legend of Zelda: Breath of the Wild. This shrine requires Link to traverse the shrine by getting a glowing orb to its socket, which can be done by manipulating the rotation of your Nintendo Switch or your controller. […]
---
Pivotal Gamers Monday, May 23, 2022 9:45 AM
Hello fellow gamers. gamehag is giving all the opportunity to win on multiple titles. Read on for their offering. Get the reward Random CD-Key. To get this key your Steam level must be at least 3. Last minute notes Login with your gamehag account, complete all steps to get your key. So hurry up. Click on the button below to claim your prize. It couldn't be any easier! And keep in mind, you c...
---
Level Up Monday, May 23, 2022 11:04 AM
2D Action RPG Lost Epic is graduating from Steam Early Access and going 1.0 this…
---
Level Up Monday, May 23, 2022 9:50 AM
Executive vice president and head of Marvel Games Jay Ong has revealed in a book…
---
Level Up Monday, May 23, 2022 8:27 AM
Sony <a href="https://www.gameinformer.com/2022/03/29/sony-unveils-new-playstation-plus-options-that-combine-plus-and-now-together" target="_blank" rel="noopener">unveiled its new and revamped PlayStation Plus service</a> that combines Plus…