---
GamersHeroes Tuesday, December 13, 2022 7:04 PM
The latest project by Justin Roiland, High on Life recently came out for the Xbox One, Xbox Series X|S, and PC. For those who have a taste for his earlier works, be sure to check out this stunning cosplay from Rick and Morty.
The post Cosplay Wednesday – Rick and Morty appeared first on GamersHeroes.
---
Kotaku Tuesday, December 13, 2022 9:00 PM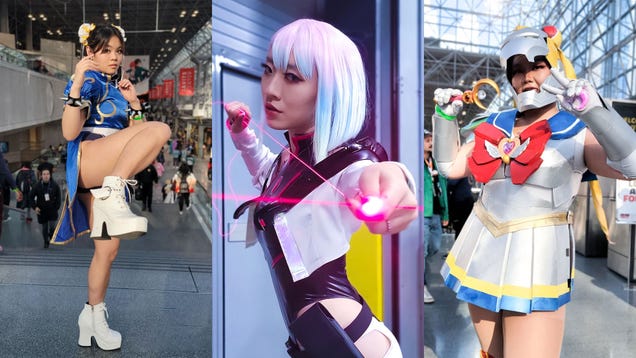 Anime NYC, held last month, is one of the few major events taking place this year that we haven't had to welcome back, since it went ahead in 2021 and over 50,000 attendees went through the turnstiles. Of course it was also one of the earliest recorded cases of the spread of the Omicron Covid variant in the United…
---
Kotaku Tuesday, December 13, 2022 8:25 PM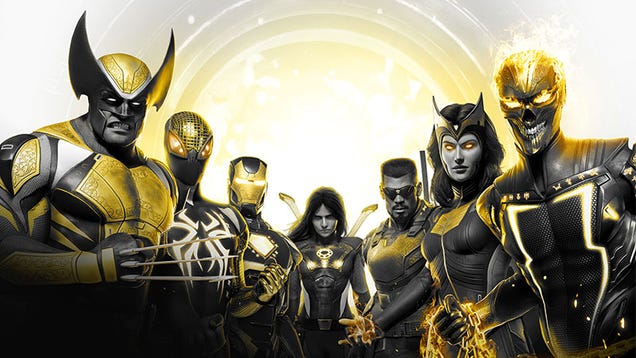 I was only just saying this! How every publisher cramming their own launcher in front of PC games is a huge pain in the ass! And now we've got an example of a launcher not just being a pain in the ass, but directly—and in some cases significantly—affecting a game's performance!

---
Kotaku Tuesday, December 13, 2022 7:45 PM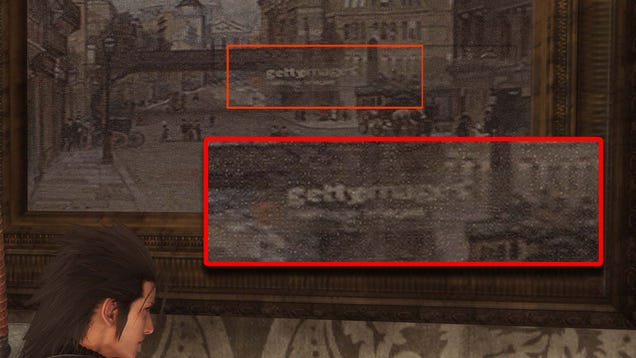 Crisis Core - Final Fantasy VII - Reunion was released today and is a solid remastering/remake of a beloved PSP title. But at least one painting in the new game contains a li'l something extra: a Getty Images watermark, implying that the in-game painting was created using an image preview taken directly from that…
---
Kotaku Tuesday, December 13, 2022 5:40 PM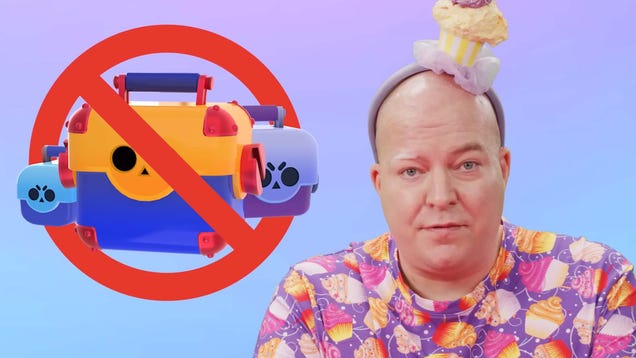 Popular free-to-play mobile game Brawl Stars is doing something a bit different. In an era where it seems every game is trying to nickel and dime you with more and more stuff to buy, instead it's removing loot boxes and all random rewards entirely from the game. It's yet another sign that loot boxes are likely to…
---
Kotaku Tuesday, December 13, 2022 5:10 PM
As a prequel to one of the most beloved video game stories of all time, It's important that Crisis Core - Final Fantasy VII - Reunion tell its own prequel story without disrupting the thematic cohesion of the story that spawned it. Does it succeed? Mostly. Reunion excels at being a great RPG and a phenomenal remaster.…
---
Kotaku Tuesday, December 13, 2022 5:01 PM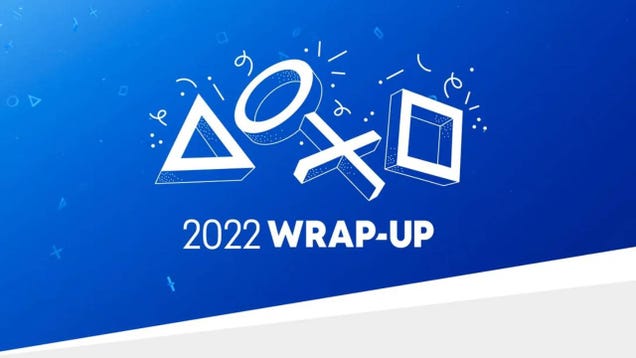 If you own a PlayStation 4 or 5, you can view your yearly Wrap-Up starting from today. The PlayStation equivalent of Spotify Wrapped and other year-end summaries of user activity on a platform, the Wrap-Up lets Sony once again shame you for your gaming choices as it's done in prior years. Simply go to this link and…
---
Kotaku Tuesday, December 13, 2022 4:50 PM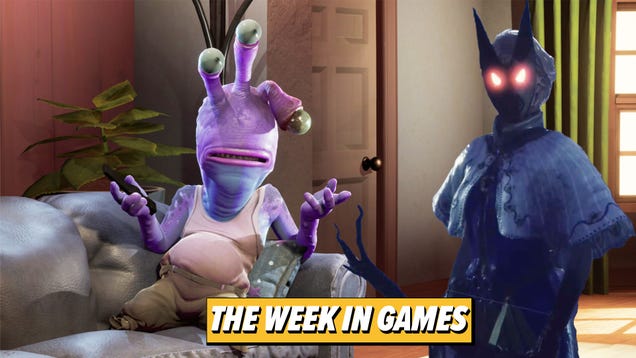 ---
Kotaku Tuesday, December 13, 2022 3:45 PM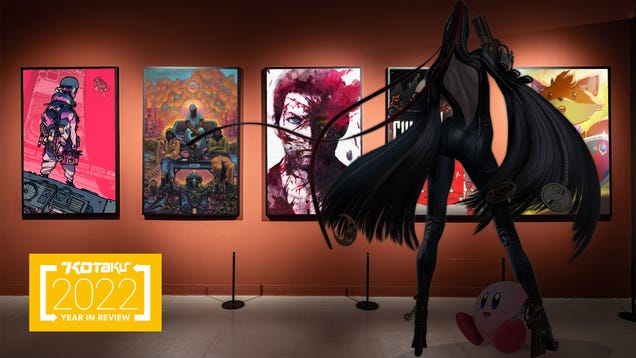 Video game box art is like a visual handshake between the game and the player. If the art is tantamount to a limp handshake, gamers will forget about it and move on to a video game that seizes their attention with a firm grasp. While many have an uninspired Marvel Cinematic Universe-esque composite shot of its titular…
---
Kotaku Tuesday, December 13, 2022 3:32 PM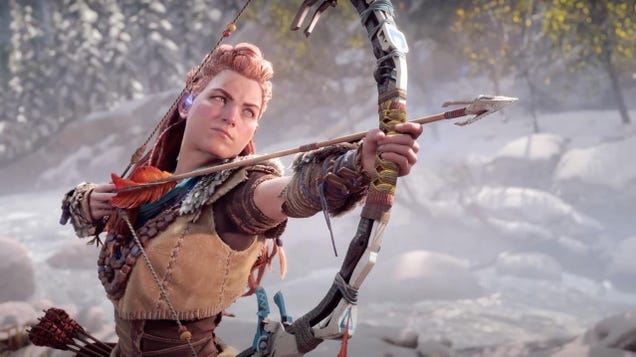 I always liked the idea of snow more than shoveling it or letting it fall into my boots. When I lived in Western New York state—one of the snowiest places in the U.S.—every snowdrift pressed against my front door or patch of slush I'd sink into on my walk to school would make me huff white clouds into the freezing…
---
Kotaku Tuesday, December 13, 2022 3:27 PM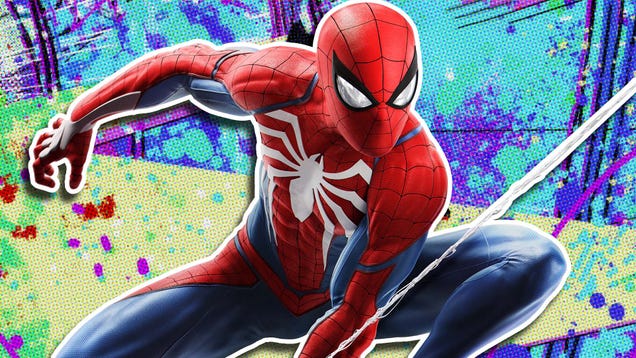 True believers, I've got some good news for you: A brand new trailer for Spider-Man: Across the Spider-Verse is out now. And in this new look at the upcoming animated sequel to 2018's fantastic Spider-Man: Into the Spider-Verse, we get a bunch of quick and easy-to-miss cameos from other Spider-People, including…
---
Kotaku Tuesday, December 13, 2022 3:20 PM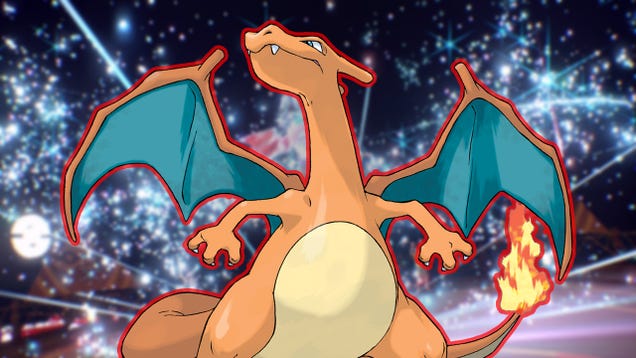 Pokémon Scarlet and Violet is bringing back its limited-time Charizard the Unrivaled tera raid this week on December 16. The event will last until December 18, and it's the only way for players to catch the iconic dragon in these games as of this writing. So if you want to add Charizard to your team, you'll have only…
---
PCGamesN Tuesday, December 13, 2022 5:23 PM
Christmastime in Sanctuary are a bit different, and the Diablo 2 Resurrected holiday event is called the 22 Nights of Terror. The RPG game's seasonal event involves a series of gameplay modifiers that change every 24 hours, keeping you on your toes throughout the darkest time of the year (for those of us in the northern hemisphere, at least).
MORE FROM PCGAMESN:
Diablo 2: Resurrected review
,
The best RPG games
,
The best Diablo 2 Resurrected classes
---
PCGamesN Tuesday, December 13, 2022 3:55 PM
A holiday-themed round of limited-time arcade modes have arrived in the Overwatch 2 Winter Wonderland, which runs now through January 4 in Blizzard's multiplayer FPS game. The Winter Wonderland modes include Mei's Snowball Offensive, Mei's Yeti Hunt, and Freezethaw Elimination, as well as a fresh round of holiday cosmetic rewards.
MORE FROM PCGAMESN:
All Overwatch 2 characters
,
Best Overwatch 2 settings
,
Overwatch 2 tier list
---
PCGamesN Tuesday, December 13, 2022 3:52 PM
Let's get the important bit of this High on Life review out of the way first: you can eventually shut the guns up in the game's audio settings. Each weapon is keen on spouting as much nonsense as possible, and depending on your tolerance level for meaningless drivel from your firearm friends, you may want to stick a silencer on them.
How long is High on Life?
,
High on Life is
,
High on Life release date
---
PCGamesN Tuesday, December 13, 2022 3:19 PM
Now that Assassin's Creed Valhalla has arrived on Steam, the question is, which Ubisoft game will make the jump next? We didn't have to wait for the answer long, because here it is: hacking-based open-world game Watch Dogs Legion is coming to Steam next month, arriving on Valve's storefront January 26.
MORE FROM PCGAMESN:
Watch Dogs Legion review
,
Watch Dogs Legion release date
,
Best sandbox games
---
Rock Paper Shotgun Latest Articles Feed Tuesday, December 13, 2022 5:59 PM
The WD Black SN770 is a rather lovely PCIe 4.0 SSD, offering sequential speeds up to 5150MB/s at a surprisingly low price. The drive was dubbed 'just short of SSD greatness' on its debut earlier this year, but price drops have brought it increasingly into contention.
Today, for example, you can pick up the 1TB model from WD's official UK web store for £75, down from £91, or the larger 2TB size for £140, down from £181. That beats the Amazon price considerably, especially for the 2TB size which is currently at £178.
---
Rock Paper Shotgun Latest Articles Feed Tuesday, December 13, 2022 5:31 PM
I'm a big fan of mechanical keyboards, so when I saw this unusual keyboard discounted on Amazon, I needed to write it up for RPS. The idea here is that it's more or less a 60% size mechanical keyboard, but with two useful additions: arrow keys and a numpad. This makes it about the same size as a tenkeyless keyboard, but without the (lesser-used) navigation keys.
Combined with an asking price of £42, down from a usual price of £50, I think it's well worth considering - whether you're looking for an interesting mechanical keyboard for your growing collection (I see you there) or a first cheap mech to give the whole idea a try.
---
Rock Paper Shotgun Latest Articles Feed Tuesday, December 13, 2022 4:03 PM
Games get delayed so often that it's always a pleasure when a release date is instead moved earlier. Chop Goblins maybe takes it to an extra extreme. The 30-minute retro shooter from the developer of Dusk was due for release on January 2nd, but it's out now after being released several weeks earlier. "I was bored," explained the developer on Twitter.
---
Twinfinite Tuesday, December 13, 2022 9:48 PM
Death and Galactus are about to get real annoying.
---
Twinfinite Tuesday, December 13, 2022 9:40 PM
Winter is coming, and we actually want to use it now.
---
Twinfinite Tuesday, December 13, 2022 7:40 PM
Now that's what we call good writing.
---
Twinfinite Tuesday, December 13, 2022 4:43 PM
Enter another dimension with the latest Easter Eggs of Spider-Man: Across the Spider-Verse.
---
Twinfinite Tuesday, December 13, 2022 4:36 PM
The Airbus A330 looks handsome with ice in MSFS.
---
Twinfinite Tuesday, December 13, 2022 3:48 PM
Happy holidays, Simmers!
---
Twinfinite Tuesday, December 13, 2022 3:09 PM
Junzo Hosoi and Shinichi Abiko talk about Atelier Ryza 3: Alchemist of the End & the Secret Key.
---
Siliconera Tuesday, December 13, 2022 8:25 PM
Mega Man Battle Network Legacy Collection got its release date, which is April 14, 2023. It is available for pre-order now. This is the first time that a western audience will be able to obtain certain Japan-exclusive Download Chips. The legacy collection will have all ten mainline games from Mega Man Battle Network, as well as online matches and Battle Chip trading.
Masakazu Eguchi, the director of the Mega Man Battle Network series, shared the release date news on the Capcom YouTube channel. In the video, he explained some details about the collection:
https://www.youtube.com/watch?v=e4lIn2Ul5oQ
For online features, you can play battles with random players or private ones (through a friend code). You will also be able to participate in ranked matches. As for trading, you can trade Battle Chips, MegaMan Styles, and Navi Customizer Programs. You can obtain the Download Chips in the MegaMan screen when you play the games.
As a side note, players can use the TreeBomb Prism combo in Mega Man Battle Network 2. This is to "respect the memories of those of you who played these games in their original form," according to the Capcom website. But in online play, the prism will work more like it did in 3 in order to preserve game balance. The games use the Japanese versions of the game, which necessitated that the team rewrite the code. So if you played the English version back in the day, there might be some content unfamiliar to you in this collection.
Mega Man Battle Network Legacy Collection is open for pre-order and the release date is April 14, 2023. It will come out for the PS4, Nintendo Switch, and Windows PC via Steam. If you pre-order from the participating storefronts, you can get additional skins and music tracks.
The post Mega Man Battle Network Legacy Collection Release Date Set appeared first on Siliconera.
---
Siliconera Tuesday, December 13, 2022 8:00 PM
Nippon Ichi Software released a new trailer for Disgaea 7, explaining the basic mechanics of the game. It is the first in the Disgaea Academy series of videos. The trailer plays out like a class, along with assets that look like the characters are talking in a classroom. For today, the trailer explains just what the Disgaea series as a whole is.
The trailer is eight and a half minutes long. In the video, the Professor is the passionate Disgaea fan while the Death Princess has no idea what he is talking about. In five minutes, the Professor explains that Disgaea is a simulation RPG that differentiates itself from others in the genre because it takes things to the max. An example of this is how the highest level you can go to is 9999.
https://www.youtube.com/watch?v=zOzG1PsGQ_A
A lot of the mechanics and concepts in the video should be familiar to anyone who has played a Disgaea game before. However, an Armor Knight from Disgaea 3 keeps appearing in the Disgaea 7 trailer. This implies that this version of the Armor Knight will be the one who will appear in the game. In the continuity of the video, he is the principal of the school and is a big fan of the series.
Disgaea 7 will be the latest entry into the long-running Disgaea series. In fact, when Disgaea 7 comes out in 2023, it will have been twenty years since Disgaea: Hour of Darkness's 2003 debut. So far, Nippon Ichi Software has shown off new mechanics such as Item Reincarnation and Dodeka Max. Future trailers in the Disgaea Academy series will likely touch on those topics.
Disgaea 7 is in development and will come out on January 26, 2023 for the PS4, PS5, and Nintendo Switch.
The post Disgaea 7 Trailer Teaches Viewers What Disgaea Is appeared first on Siliconera.
---
Siliconera Tuesday, December 13, 2022 7:30 PM
The new film by legendary anime director Hayao Miyazaki will be released by Studio Ghibli in the summer of next year. With the working title How Do You Live ("Kimi-tachi wa Dou Ikiroka"), the film is scheduled for a July 14, 2023 premiere in Japan.
Little is known about the new film's content, but Studio Ghibli released the first poster illustration for How Do you Live via its official social media accounts. Check out the poster below.
The poster shows a sketch of a bird-like creature. Something seems "off" about the creature's design, though, as there appears to be another set of eyes peeking out from beneath the bird's beak, as if something were wearing the bird as an outfit.
Miyazaki initially retired after completing 2013's The Wind Rises, but returned to Studio Ghibli in 2016 to work on How Do You Live. Producer Toshio Suzuki said that in beginning the project, he intended to dedicate "one last film" to his grandson. How Do You Live is touted as a new and original story by Hayao Miyazaki, but is inspired by the the 1937 novel of the same title by author Genzaburo Yoshino. Miyazaki previously said that the book was personally important to him, and will play a role in the life of the protagonist of the film. The book's story follows a teenager named Copper, grappling with the loss of his father, beginning to ask questions about life. In trying for find answers, he explores pre-war Japan on his bike, making discoveries about what matters most in life. How Do You Live? was released in English by Algonquin Books in 2021.
How Do You Live premieres in Japan on July 14, 2023. An international release date has not yet been announced.
The post Studio Ghibli Will Release New How Do You Live Film in July appeared first on Siliconera.
---
Siliconera Tuesday, December 13, 2022 7:05 PM
Today, Nintendo introduced us to Amber, who will be a knight from Brodia in Fire Emblem Engage. He is Diamant's retainer, and he will start the game as a Lance Knight. Since he will be on horseback, Amber will have quite a bit of mobility in traversing the map. As well, he will have a fairly balanced stat division, which will make him a stable unit.
According to his biography, Amber is a passionate knight who is endlessly cheery and straightforward. He is a romanticist who likes Elyos's legends and traditions. However, every time he tries to do something, he ends up causing a mess. In that sense, he is a bit similar to Ferdinand from the previous mainline title, Fire Emblem: Three Houses.
https://twitter.com/FireEmblemJP/status/1602571671050690560
You can watch a short conversation between Amber and his lord Diamant in this video:
https://twitter.com/FireEmblemJP/status/1602572069102682112
In it, he reveals that he has found a legendary potion that serves as a truth serum. Diamant praises him, to Amber's delight, but he drops it onto the ground and the container breaks. The smell of the potion affects Amber. Unfortunately, the video cuts off before Amber can confess something to Diamant.
Atsushi Tamaru voices Amber in the Japanese dub of Fire Emblem Engage. Tamaru previously appeared as Mochizo Oji in Tamako Market, Azul in Twisted Wonderland, and Ichigo Hitofuri in Touken Ranbu. As of the time of writing, we do not know his English voice actor yet.
Fire Emblem Engage is in development and will come out on January 20, 2023 for the Nintendo Switch. You can pre-order it from the eShop.
The post Amber Will Be a Silly Knight in Fire Emblem Engage appeared first on Siliconera.
---
Siliconera Tuesday, December 13, 2022 6:30 PM
A net anime about the Nijisanji VTuber duo ChroNoiR is in development. It will come out in 2023. The title will be ChroNoiR Episode 0 and you can see the official website here. ChroNoiR consists of Kanae and Kuzuha, who are two fairly famous and popular streamers from Nijisanji.
ChroNoiR Episode 0 will come out on the same day as their new song. It will depict their "first meeting," which happened 150 years ago. Kanae and Kuzuha will voice themselves. According to the summary, it takes place in a town that has been dealing with a disease that turns people into the undead. However, ever since Kanae (who is a priest) moved nearby, cases have been on the decline. One day, a mysterious vampire (Kuzuha) starts appearing around Kanae.
Mikkun is the character designer for ChroNoiR Episode 0. They have previously designed a new outfit for Kanae's VTuber model, as well as illustrated art of other Nijisanji livers. Mikkun has also released a key visual for the ChroNoiR ONA (original net animation):
In terms of the actual VTuber duo, Kanae and Kuzuha formed ChroNoiR in July 2018. It has its own YouTube channel. The two of them mostly upload songs that they sang together, and they have often streamed together as well. You can also watch stream clips featuring the duo from the ChroNoiR channel.
The Nijisanji ChroNoiR Episode 0 Vtuber anime is in development and will air some time in 2023.
The post Nijisanji VTuber Duo ChroNoiR Will Star in Short Anime appeared first on Siliconera.
---
Siliconera Tuesday, December 13, 2022 6:00 PM
Hiroi Ohji, creator of Sakura Wars, seems to be involved in the creation of Tokyo Taisen, a newly-announced blockchain-based game. The news comes from a report in Game Watch covering an event hosted by game developer Creta on December 12, 2022.
Called the Creta Summit 2022, the event featured progress updates on the various games developed by Creta. Creta was founded to focus on blockchain-based game development, as well as developing projects tied to NFTs, "metaverse" worlds, and others. Creta projects are based on the Locus blockchain, and include "multiverse" virtual spaces where players can buy NFT "land". Creta games in development include Kingdom Under Fire: The Rise and Fortress 3. Tokyo Taisen was a surprise announcement during the event. At the moment no visuals are available from the project besides its logo.
So far the game does not appear to have a direct connection to Sakura Wars (which is called Sakura Taisen in Japan). However, its logo seems to evoke Sakura Wars, with its use of the term "Taisen" in the title, as well as cherry blossom (sakura) motifs. Even the game's tagline is "Flowers and Cherry Blossoms," a clear allusion to the heavy flower theming present in all Sakura Wars works.
When asked about the Tokyo Taisen project, Creta executives did not mention specifics, but implied that people present at the event were involved in some capacity with the game's development. That necessarily includes Hiroi Ohji, who participated in the presentation. Others present included current and former executives at Sega and Sega-connected firms.
Sega is the current rights-holder for the Sakura Wars brand. Its most recent Sakura Wars game was 2019's Shin Sakura Taisen (released as Sakura Wars in English). A mobile spin-off, Sakura Revolution, launched in December 2020, only to shut down in June 2021 due to poor market performance.
The post Sakura Wars Creator Involved With Tokyo Taisen Blockchain Game appeared first on Siliconera.
---
Siliconera Tuesday, December 13, 2022 5:30 PM
Hideaki Anno's Shin Kamen Rider reboot film isn't in theaters yet, but a spin-off manga is already in the works. It's called Shin Kamen Rider Shocker Side (or Shoker Side). It'll debut in the pages of Young Jump magazine [Thanks, ryokutya2089!]
No visuals from the manga were available, but key credits are already known. Shin Kamen Rider Shocker Side will be written by Kyuri Yamada. Yamada create the sci-fi manga AI no Idenshi ("Genes of AI"). The art will be provided by Akeji Fujimura. Fujimura created the manga series Kami-sama no Iu Toori ("As the Gods Will"). The manga is said to draw on or depict the film's "Greatest Villain." Whether this refers to an individual character or a larger group isn't specified. "Reboot" films like Shin Kamen Rider, Shin Ultraman, and Shin Godzilla often play with and revise portions of the "lore" of their inspirations, so whatever Shocker Side refers to might not necessarily appear as it does in the original works.
In Kamen Rider, Shocker is the original evil organization of the series. Agents of Shocker kidnapped Takeshi Hongo and Hayato Ichimonji to turn them into the Kamen Rider super-soldiers. Led by a singular "Great Leader", Shocker has taken on many forms and incarnations throughout Kamen Rider's decades of history. In Shin Kamen Rider, SHOCKER is an acronym standing for "Sustainable Happiness Organization with Computational Knowledge Embedded Remodeling." A promotional app for the film is called "The Official SHOCKER App", and delivers marketing content in the form of propaganda drops from "Shocker Staff".
Shin Kamen Rider Shocker Side will debut in the pages of Young Jump magazine. The film will premiere in Japan in March 2023.
The post Shin Kamen Rider Shocker Side Spin-off Manga Announced appeared first on Siliconera.
---
Siliconera Tuesday, December 13, 2022 5:00 PM
The Tales series is coming back to Another Eden, and this time Tales of Arise and Symphonia characters will appear. Wright Flyer Studios announced it will kick off on December 20, 2022. This new storyline will be known as Symphony: Crown of the Pale Dawn.
There will be four playable characters total appearing as a result of this event. Alphen and Shionne will show up from Tales of Arise. The Tales of Symphonia representatives will be Lloyd and Colette. While they won't be playable, Arise's Dohalim and Rinwell and Symphonia's Genis and Zelos will show up. People will get 1,000 Chronos Stones on December 20, 2022 if they show up to play. There will also be an opportunity to get 100 Chronos Stones each day for logging in until January 8, 2023.
Here's a trailer for the Tales of Arise and Symphonia Another Eden crossover. This also features parts of the Production I.G animation for the event. KANKAKU PIERO's "The Light" plays over it.
https://www.youtube.com/watch?v=3MnlRoeBS7A&ab_channel=AnotherEden%3ATheCatBeyondTimeandSpace
In case you missed it, here is the Another Eden Live #20: Winter Festival 2022 presentation. At the 17:42 mark, Symphony: Crown of the Pale Dawn comes up. It begins with the trailer, then goes over its general details, music, characters, story, and battle system.
https://www.youtube.com/watch?v=dh6GYrpm5CU&ab_channel=AnotherEden%3ATheCatBeyondTimeandSpace
As a reminder, the last Tales of crossover in the game featured four characters from different entries. Berseria's Velvet, Phantasia's Cress, Vesperia's Yuri, and Xillia's Milla showed up.
The Tales of Arise and Symphonia crossover will be available in Another Eden between December 20, 2022 and January 11, 2023. Another Eden is available for PCs and mobile devices.
The post Tales of Arise and Symphonia Come to Another Eden appeared first on Siliconera.
---
Siliconera Tuesday, December 13, 2022 4:30 PM
Capcom is partnering with Reebox in celebration of the 35th anniversary of Street Fighter with a range of footwear and apparel inspired by the franchise's iconic characters and even stages and game releases. Reebok is updating a range of established models of sneakers, hi-tops, and sandals with new colors and designs. As of December 15, 2022, Street Fighter branded t-shirts, hoodies, sweatpants, and shorts will be available on Reebok's online store. Some items will also be made exclusively available via shoe outlet Footlocker.
These include Street Fighter shoes in the colors of the aforementioned characters Ryu and Akuma, as well as Chun-Li, Cammy, Zangief, and Dhalsim. There are also some deep cuts, referencing the training stage and even hi-tops styled after the 1992 release of Street Fighter 2 Champion Edition.
Here is the full list of shoes that will be available:
Classic Leather - $100
Classic Slide (Two colorway options available) - $45
Club C 85 - $100
Furylite 95 - $100
Instapump Fury 95 - $100
LX2200 - $110
Nano X2 - $150
Shaq Attaq - $200
Zig Kinetica 2.5 - $130
And here is a closer look at each Reebok Street Fighter shoe.
[gallery columns="5" ids="943290,943291,943292,943293,943294,943296,943297,943298,943299,943300" link="file"]
The sneaker line was released earlier this year, according to Event Hubs, but seemingly exclusively through Reebok Taiwan.
Taito recently confirmed that it is working on an arcade release of Street Fighter 6 although only confirmed that it would be available within 2023. The game will release on June 2, 2023 on the PlayStation 5, PlayStation 4, Xbox Series X|S, and PC via Steam.
Capcom and Reebok's Street Fighter 6 collection will appear on December 15, 2022.
The post Reebok x Capcom Footwear Inspired by Street Fighter Characters appeared first on Siliconera.
---
Siliconera Tuesday, December 13, 2022 4:00 PM
Developer Smilegate announced the Lost Ark "Wreck the Halls" update will be appearing soon, and with it will arrive the Summoner Advanced Class and the Brelshaza Legion Raid. The update will appear on December 14, 2022. The Caliligos Guardian Raid will also be added as part of this patch. Additionally, players will receive a new bracelet accessory slot to help bump up their stats.
Concerning the Brelshaza Legion Raid and Caliligos Guardian Raid, announcement revealed what gear levels players will need to attempt either battle. However, players will also be able to practice the Brelshaza raid through a special training ground. An easier version of the raid will also be available.
Here are the exact gear recommendations from Smilegate:
Phantom Astalgia: Déjà Vu - Item Level 1430
Gates 1 & 2 - Item Level 1490
Gates 3 & 4 - Item Level 1500
Gates 5 & 6 - Item Level 1520
Publisher Amazon Games also shared more information concerning the on-going bot issue. It stated that it has been working alongside Smilegate to find new, preventative measures to combat bots and to help stabilize the in-game economy. This has included changing certain quest rewards from Gold to Silver to help battle inflation. Additionally, a daily 20 item registration limit will be implemented for the Auction House and Market going forward.
Lost Ark is immediately available for PC. The Lost Ark "Wreck the Halls" update which will add the Brelshaza Legion Raid and the Summoner Advanced Class will arrive on December 14, 2022.
The post Lost Ark Summoner and Brelshaza Legion Raid Update to Appear Soon appeared first on Siliconera.
---
Siliconera Tuesday, December 13, 2022 3:30 PM
There is an unexpected Crisis Core FFVII Reunion surprise featuring Zack Fair on Twitter on December 13, 2022. Users in Japan who "like" any tweet that uses the #クライシスコア or #CrisisCore hashtag will be greeted by Zack himself. When the Like button is pressed, Zack will show up, give a wink and a thumbs-up, then disappear in a puff of black feathers. However, the feature is only available today in honor of Crisis Core: Final Fantasy VII Reunion's release.
Check out a video of the Crisis Core FFVII Reunion Twitter animation below, captured by the Aitai Japan CEO:
https://twitter.com/aitaikimochi/status/1602630676737675264
Crisis Core: Final Fantasy VII, a prequel to 1997's Final Fantasy VII, was released in Japan in 2007 for the PlayStation Portable. The game follows Zack Fair, a member of SOLDIER who is assigned to search for a missing SOLDIER by the name of Genesis. Along the way, he uncovers the dark secrets Shinra is hiding, all while interacting with characters such as Sephiroth, Aerith, and Cloud.
Zack returned in the remake of the game, titled Crisis Core: Final Fantasy VII Reunion. It was announced in June 2022. It offers updated graphics, a reworked combat system, a brand-new UI, and a remastered soundtrack.
Crisis Core: Final Fantasy VII Reunion is available now for the Nintendo Switch, PlayStation 4, PlayStation 5, Xbox One, Xbox Series X|S, and PC. You can read our review of the game here.
The post Crisis Core FFVII's Zack Fair Appears Alongside Twitter Likes appeared first on Siliconera.
---
Siliconera Tuesday, December 13, 2022 3:00 PM
Good sequels don't try to reinvent the wheel, and instead look for new places for that wheel to go. If that's your metric of success, then River City Girls 2 may turn out to be very good sequel, at least judging by its opening hour or two. In fact, the opening hour of the game might be a little too familiar, especially if the first game is fresh in your mind. Nevertheless, if you're not yet tired of WayForward's blending of inimitable cartoon style, solid brawling, and light RPG progression, the game promises considerable expansion once the introductions are over.
As before, River City Girls 2 is led by Misako and Kyoko, the tough-as-nails girlfriends of Kunio and Riki (of River City Ransom fame). The girls have rescued their boys from the clutches of the Sanwakai crime syndicate, thoroughly humiliating its acting head, Sabuko. Now Sabuko's brother Ken and father Sabu (who happens to be River City Ransom's big bad) have stepped in. The result? Misako and Kyoko have been expelled from school, spending months laying low at home playing video games. Complications arise when they want to leave the house for once, and find the town taken over by yakuza goons. With their skills rusty but their hearts full violence, they need to beat their way through a small army of thugs to save the town again.
So far, so good. Brawlers like River City Girls 2 don't need hugely complex plotlines to get going. Instead, they're carried on the strength of the characters, and like its original River City Girls 2 is overflowing with personality. At the outset of the game you can play Kyoko, Misako, Kunio, and Riki, in single- and up to four-player local and online co-op. I haven't gotten far enough to unlock them yet, but Marian and Provie are also playable. Character designs, cutscenes, and dialog sprites are all illustrated in an art style that's an appealing blend of manga and American cartoons. The voice acting is also spot-on, and in one welcome addition, a Japanese voice track is available, adding new facets to the performances.
The sense of personality is reflected even in combat animations. Every character, even the generic mooks, animates in gorgeous pixel art, constantly moving, even in their idle cycles. Since they were available in River City Girls, all four of the initial playable characters have familiar move sets. Months on the couch have conveniently set their levels back to zero, giving players an excuse to grind and gain experience once more. They've got fast normal attacks, heavy strikes that knock foes down, and can grab and stomp enemies when they're stunned or knocked down. Thankfully, a few more moves, like specials, are available at the beginning of the game, so you don't need to unlock some basic attacks anymore. Though some of the animations feel recycled from the first game, additional visual flair like particle effects keep things looking fresh. Moves are unlocked with a mix of buying them from the Dojo and unlocking them by leveling up.
As before, you can also recruit goons to your side, deploying them like Assist Attacks in a fighting game. You can have two this time, and they come in handy to knock enemies out of a combo or absorb a charge. One new twist is the addition of a home base, where you can swap characters, change out your accessories, and even choose which goons accompany you into battle. They all appear in a big list, adding a Pokemon-like urge to "catch 'em all."
I'm still early into what looks to be a substantial expansion to its game world, but River City Girls 2 is a rollicking good time so far.
River City Girls 2 releases on Switch, PS4, PS5, Xbox One, Xbox Series X|S, and PC on December 15, 2022 in North America and Europe. It's already available in Japan and Asia. This preview is based on a PC copy of the game provided by the publisher.
The post Preview: River City Girls 2 is Familiar, but Promising appeared first on Siliconera.
---
PC Invasion - FeedDDD Tuesday, December 13, 2022 7:00 PM
Overwatch 2 is out, and we're pretty sure people are looking for what's the best characters to play right now. Don't worry, we got you. This list will be for all the real MVPs of Overwatch: the support players. Some may see the support characters as sub-par since they don't do that much "damage." However, Overwatch 2 is a very team-synergy-centric game, so a good team composition will make or break your strategies. How to determine the best support heroes in Overwatch 2 Let's establish the tier categories first. The heroes are grouped based on their fit into the current meta and ease of use. The strategies will also differ with the new character balance and new maps added to the pool. Old players of Overwatch might remember the 2-1-1-2 (2 DPS, 1 Main Tank, 1 Flex, 2 Support) strategy of the early age, or the toxic 3-1-2 (3 Tanks, 1 Flex, 2 Support) meta that features the unkillable tanks or the most recent double shield composition. These fact...
---
PC Invasion - FeedDDD Tuesday, December 13, 2022 5:30 PM
Minecraft is one of the most creative sandboxes out there. However, fans know that it is somehow limited by its graphics — even if the simple voxel aesthetic is rather charming. You can recreate many things in the real world, but because of how the blocks look, your works of art won't look as grand as you'd expect them to be. But that's why we have resource packs. Below are some of the best texture packs you can use for Minecraft. The best Minecraft texture packs you should try or own Faithful As the name implies, this resource pack offers a faithful recreation of Minecraft's original aesthetic but makes it neater. It's like looking at the same game, but with crisper and cleaner graphics. Stratum A resource pack for Java Edition, it enhances the blocks by making textures as realistic as possible. The grain in wood blocks, for example, will be more visible as will the cracks in the bark of trees. This will obviously require a more powerful PC, but the upgrade in visua...
---
PC Invasion - FeedDDD Tuesday, December 13, 2022 5:05 PM
If you enjoyed the 2021 action RPG Ender Lilies, then you may want to check out Redemption Reapers once it comes out. Announced just recently, Redemption Reapers serves as the second project developed by Ender Lilies studio Adglobe. Although both games function as RPGs, Redemption Reapers differs quite significantly from Ender Lilies in that it takes place within a fully 3D world. Additionally, its gameplay features a more tactical edge as opposed to Ender Lilies' focus on real-time action. The game currently has a February 2023 release window, so we should learn about a more concrete release date fairly soon. Redemption Reapers' story sees the brutal Mort armies devastating nations and the people within them without remorse. Fortunately, these armies face resistance in the form of the Ashen Hawk Brigade, "a cunning band that specializes in surprise attacks." Once upon a time, these warriors earned the ire of the general public, who referred to them ...
---
PC Invasion - FeedDDD Tuesday, December 13, 2022 3:00 PM
Last month's release of Obsidian's new narrative adventure game Pentiment has gone over quite well so far. With a score of 88 on Metacritic and an "overwhelmingly positive" user rating on Steam, Pentiment has won most players over with its distinct style and impactful story. Of course, this does not mean that Pentiment executes all of its elements perfectly. Players have taken note of a number of bugs and quality-of-life concerns that would ideally need ironing out. Fortunately, Obsidian has stepped up to address several of these issues in the newly-released 1.1 patch for Pentiment. A list of patch notes posted on Obsidian's forums will inform players of everything they need to know about the update. One of the patch's additions comes in the form of an instant dialogue display option that Director Josh Sawyer promised in the past. Another notable quality-of-life addition allows players to skip past the intro, which should make repeat playthroug...
---
Gamer Empire Tuesday, December 13, 2022 4:55 PM
To make a good house in Minecraft, the floor is one of the necessary parts you have to put effort into. You could use your […]