---
Kotaku Friday, June 23, 2023 5:45 PM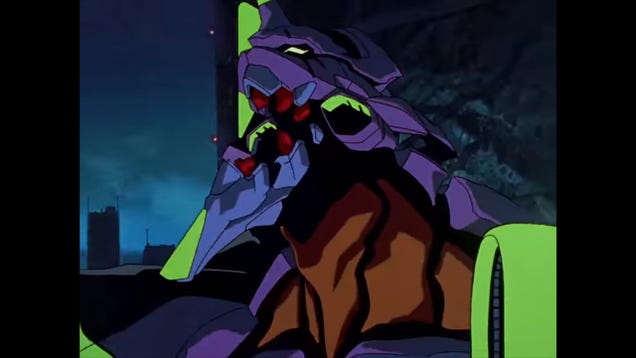 Final Fantasy XVI, a more action-focused take on the RPG franchise, clearly pulls inspiration from a lot of other popular media. As Game Informer reported back in May, Square Enix was inspired by blockbuster films and hit series like Game of Thrones, Godzilla, and Neon Genesis Evangelion during the game's development.…
---
Kotaku Friday, June 23, 2023 5:40 PM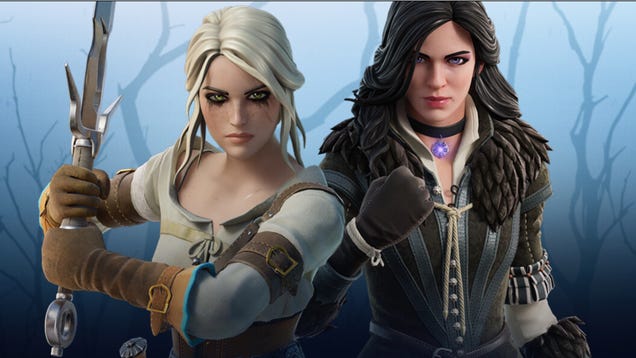 Epic Games' battle royale shooter Fortnite has some new characters joining in on the quest for the W: The Witcher 3's Ciri, Geralt of Rivia's adopted daughter, and his love interest Yennefer of Vengerberg are now available in the game's item shop.
---
Kotaku Friday, June 23, 2023 5:30 PM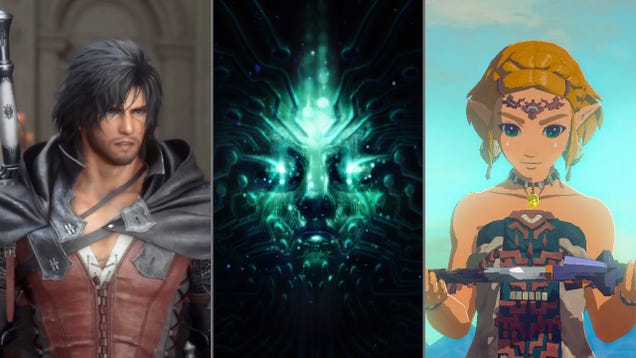 Another weekend is upon us. And perhaps in these next few days you'll find yourself facing an Xbox, PlayStation, gaming PC, or other such contraption and staring into a blank screen of endless, unlit pixels wondering, "What should I play?"
---
Kotaku Friday, June 23, 2023 5:29 PM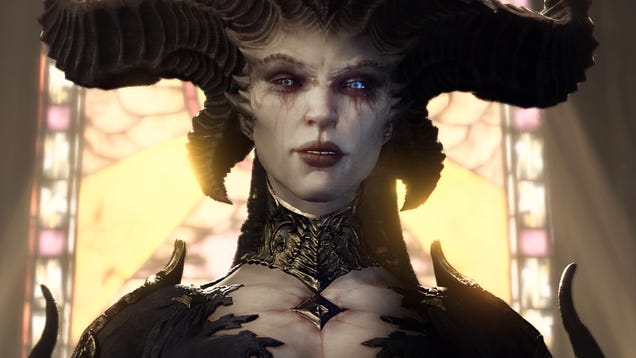 One quest line in Diablo IV is drawing in players not just for good loot, but because it has a strong mental health message that makes it feel meaningful beyond the actual perks.

---
Kotaku Friday, June 23, 2023 4:17 PM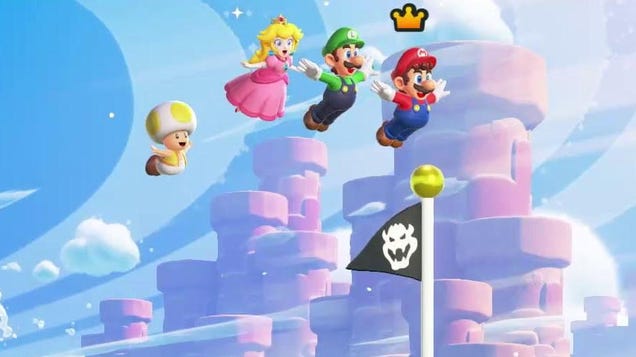 Nintendo revealed its latest 2D side-scrolling Mario game at its June 21 Direct, and to the unsuspecting eye it might have looked like a familiar return to the New Super Mario Bros. spin-offs of old. But longtime fans quickly noticed that Super Mario Bros. Wonder looks full of extra animated flourishes that set it up…
---
Kotaku Friday, June 23, 2023 4:14 PM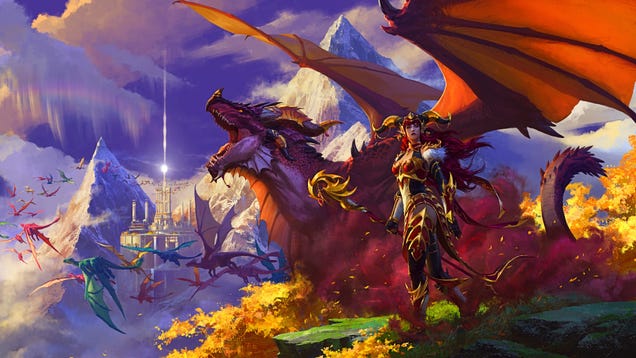 Popular fantasy MMO World of Warcraft has come under fire for a questline that pushed up against some of the darker parts of the franchise's lore, and it was not flattering.

---
Kotaku Friday, June 23, 2023 3:50 PM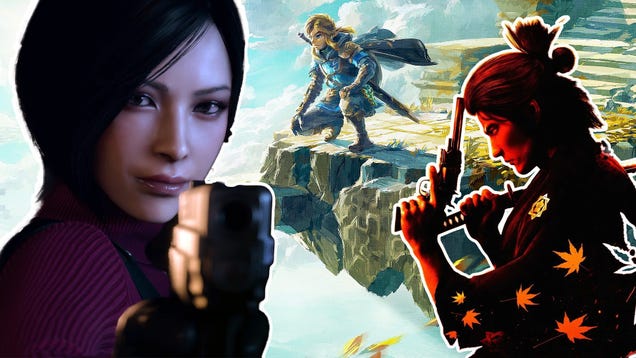 I have awoken from my sliced ham and prosecco-induced holiday slumber and am ready to acknowledge (with only a little bit of a tremor) that we are in a new year. New year, new me? No. Spiral ham and prosecco remind me that it's okay for some things to always remain the same. New year, new set of video game release…
---
Kotaku Friday, June 23, 2023 3:31 PM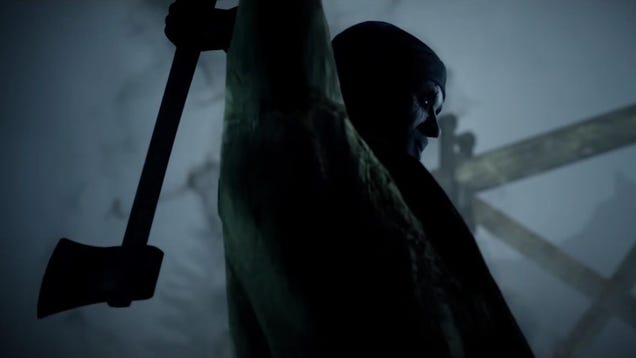 The opening shot of Alan Wake, the 2010 action-adventure horror remastered fairly recently, in 2021, finds us winding around a dusky mountain pass. As we watch spruce trees come and go and the orange sunset give way to chalky fog, protagonist Alan Wake says the following in a voiceover: "Stephen King once wrote that…
---
Kotaku Friday, June 23, 2023 3:13 PM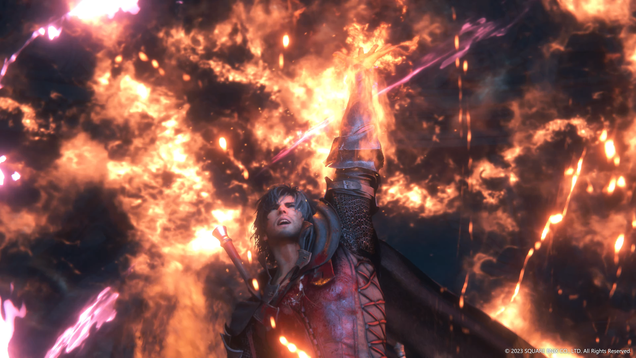 By the time you reach Final Fantasy XVI's endgame after a minimum of 35 hours, protagonist Clive Rosfield can call upon the might of eight different magical beings called Eikons, each the warden of a specific element. The fire of the Phoenix offers several different ways to scorch enemies, and Shiva's ice can freeze…
---
Kotaku Friday, June 23, 2023 2:44 PM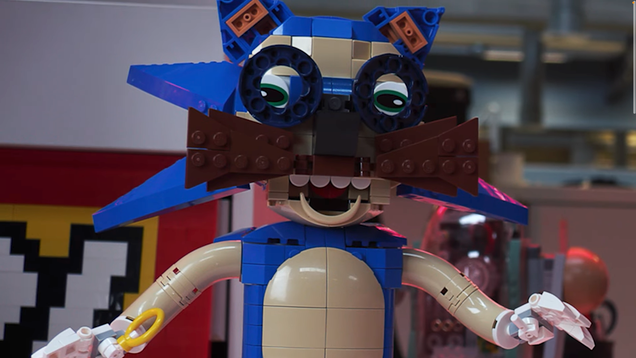 Today is Sonic the Hedgehog's 32nd anniversary, and Sega released a 20-minute Sonic Central showcase to talk about upcoming projects, and alongside talking about upcoming 2D throwback Sonic Superstars, there were a lot of non-game announcements during the show. If you want to watch the whole stream, you can do so …
---
Kotaku Friday, June 23, 2023 2:30 PM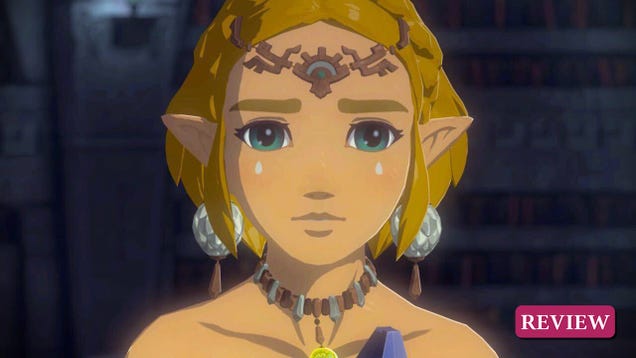 I climb up onto a giant lilypad floating in the middle of a lake and it sinks under my weight, leaving me submerged up to my shins.
---
Kotaku Friday, June 23, 2023 2:25 PM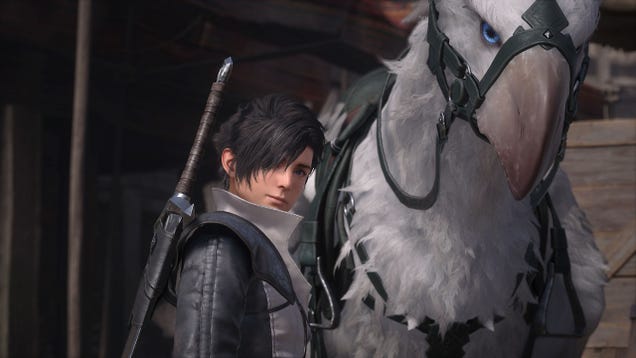 The latest in the legendary series of Japanese role-playing games, Final Fantasy XVI features a very different tone in both story and combat. And with a vast story covering complex fictional political plotlines, it can all be a little overwhelming. The good news, however, is that Final Fantasy XVI features a number of…
---
Kotaku Friday, June 23, 2023 2:20 PM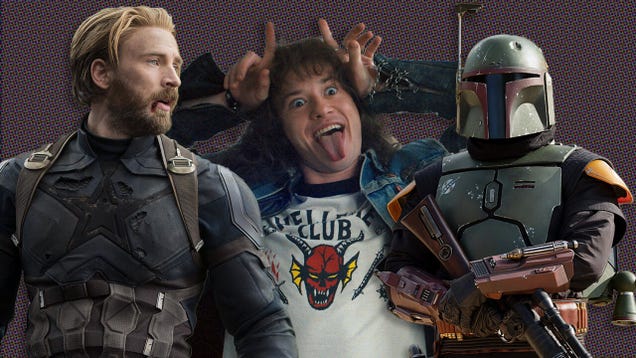 Ten years ago I went to my first New York Comic Con dressed in a perfectly fine Doctor Who cosplay (Tenth Doctor, of course). My outfit was more a collection of H&M pieces and a pair of Converse I already owned rather than a bespoke look crafted by me in my parents' garage, but donning such a getup and attending a…
---
PCGamesN Friday, June 23, 2023 7:39 PM
June 23, 2023: We added two new codes for Heroes Awakening
What are the new Heroes Awakening codes? Heroes Awakening takes its influence from My Hero Academia, making it the go-to game on the Roblox platform for fans of the series. However, you might be searching for more rewards and freebies in the game. Lucky for you, our Heroes Awakening list will gift you extra spins, cash, and more rewards. We'll also be regularly updating this page, so you'll never miss an opportunity to grab a freebie or two.
Heroes Awakening is already one of the best Roblox games of 2023, so it should come as no surprise that there are a good handful of codes to get your hands on. While you're here, you might want to look at our lists for other games on the Roblox platform, such as Shinobi Life 2 codes, Anime Adventures codes, and Ro Ghoul codes to maximize your in-game rewards.
MORE FROM PCGAMESN:
Best Roblox games
,
Roblox promo codes
,
Roblox music codes
---
PCGamesN Friday, June 23, 2023 6:33 PM
Minecraft is one of the greatest sandbox games of all time, and this is largely due to the freedom it offers its players. You can build to your heart's content and truly let your creativity flow, but it doesn't stop in-game. With mods, Minecraft can become any game you want it to be. Looking for a magic-based fantasy RPG? You can have just that thanks to Minecraft mods. In Dawncraft, which seems to be one of the most expansive modpacks yet, your game is turned into a unique blend of beloved titles like The Legend of Zelda, The Elder Scrolls, and more.
MORE FROM PCGAMESN:
Minecraft seeds
,
Minecraft skins
,
Minecraft mods
---
PCGamesN Friday, June 23, 2023 4:28 PM
Starfield is currently one of this year's most highly anticipated RPG games, featuring an expansive space exploration system and immersive character creation. Considering everything Bethesda has shown thus far for Starfield, it's no wonder that the gaming community can hardly wait for its fall release. Todd Howard, the face of the renowned company himself, discussed the upcoming game during an in-depth interview recently in which many questions plaguing prospective players' minds came up. One of the core topics covered had to do with modding in Starfield.
MORE FROM PCGAMESN:
Starfield release date
,
Starfield companions
,
Starfield system requirements
---
PCGamesN Friday, June 23, 2023 2:13 PM
FFXIV continues to soar in popularity, maintaining its spot as one of the most-played MMORPGs after over a decade since its launch. From Final Fantasy XIV's incredibly involved developers to its dedicated community, its immense renown comes as no surprise. The director and producer behind the iconic installment, Naoki Yoshida, just so happens to also be working on the series' latest game, Final Fantasy 16. He congratulated the new Final Fantasy on its successful launch, taking the opportunity to hint at a possible collaboration with FFXIV.
The best MMOs
,
FFXIV Island Sanctuary guide
,
FFXIV Island Sanctuary animals list
---
PCGamesN Friday, June 23, 2023 2:01 PM
If your Overwatch 2 competitive career feels like it's stuck in a bit of a Bronze rut, you may not be completely at fault. Blizzard says that changes it made to how Overwatch 2 rankings work has led to more players in the lower tiers of its multiplayer game than intended, although it's also seen more than ever rise to the upper echelons of Overwatch 2 competitive.
MORE FROM PCGAMESN:
All Overwatch 2 characters
,
Best Overwatch 2 settings
,
Overwatch 2 tier list
---
PCGamesN Friday, June 23, 2023 3:08 PM
Are you looking for Destiny 2 Xur? Xur is Destiny 2's Exotic gear merchant, and he appears every weekend to sell coveted items in exchange for Legendary shards. But, if you're a casual player with limited shards to spend, it can be hard to know which items you should purchase from his inventory. That's where we come in.
The Exotic merchant provides plenty of excitement in the free PC game due to his ever-changing inventory and the hope that he might arrive with a god roll. Read on to learn a little about the Destiny 2 Xur schedule, where you can typically find him, and what you'll usually find in his inventory.
MORE FROM PCGAMESN:
Destiny 2 classes
,
Destiny 2 Lightfall review
,
Destiny 2 builds
---
Rock Paper Shotgun Latest Articles Feed Friday, June 23, 2023 5:59 PM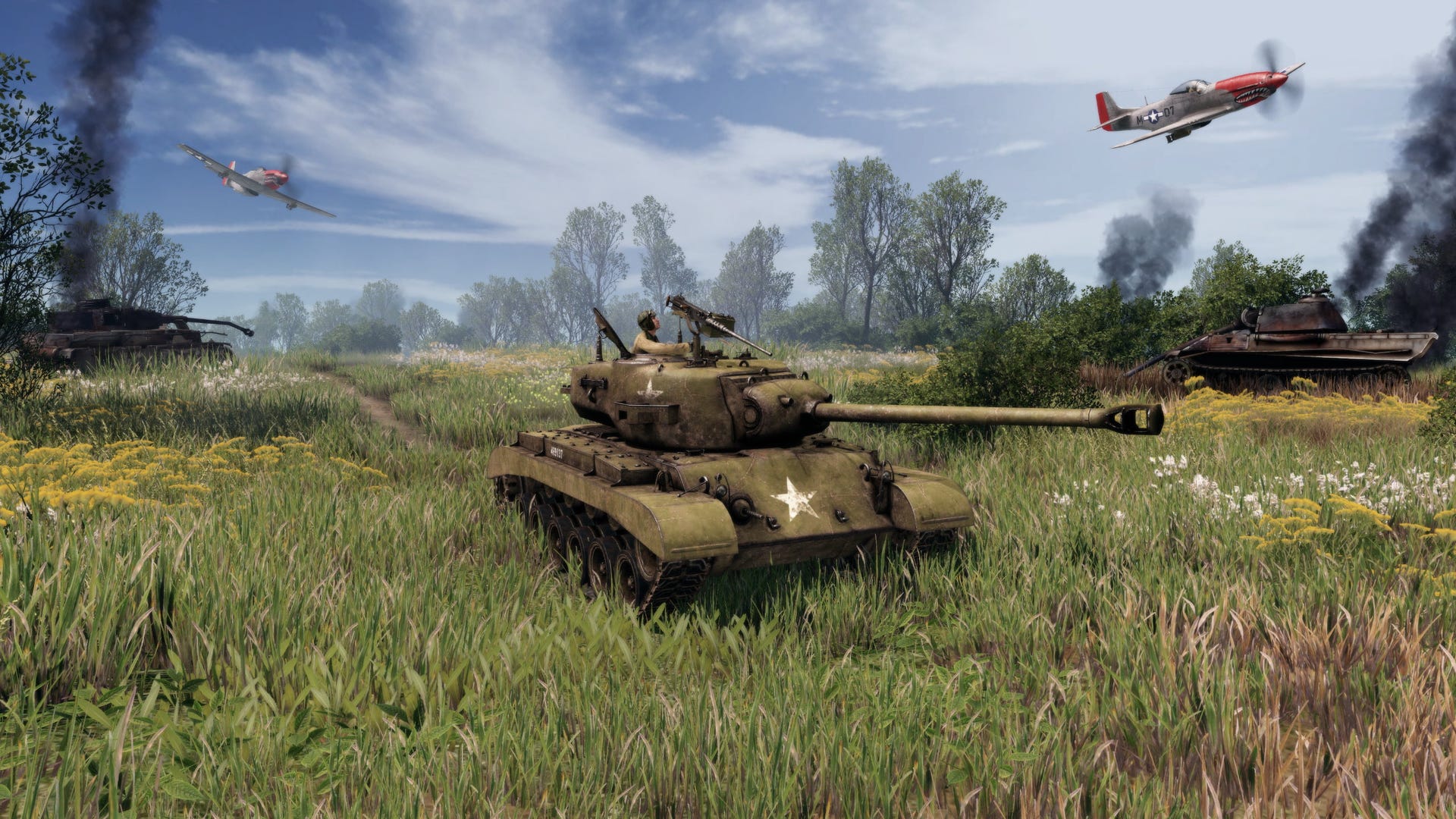 Best Way have announced the release date for their WW2 RTS Men Of War 2, and it's coming in one of the busiest months of the year so far for big PC releases. Arriving on September 20th on Steam and the Epic Games Store, Men Of War 2 joins the likes of Lies Of P, Cyberpunk 2077's Phantom Liberty expansion, Pay Day 3, Mortal Kombat 1 and Life By You in the fight for your attention in the wake of Bethesda's epic space RPG Starfield, which launches just two weeks beforehand on September 6th.
---
Rock Paper Shotgun Latest Articles Feed Friday, June 23, 2023 3:32 PM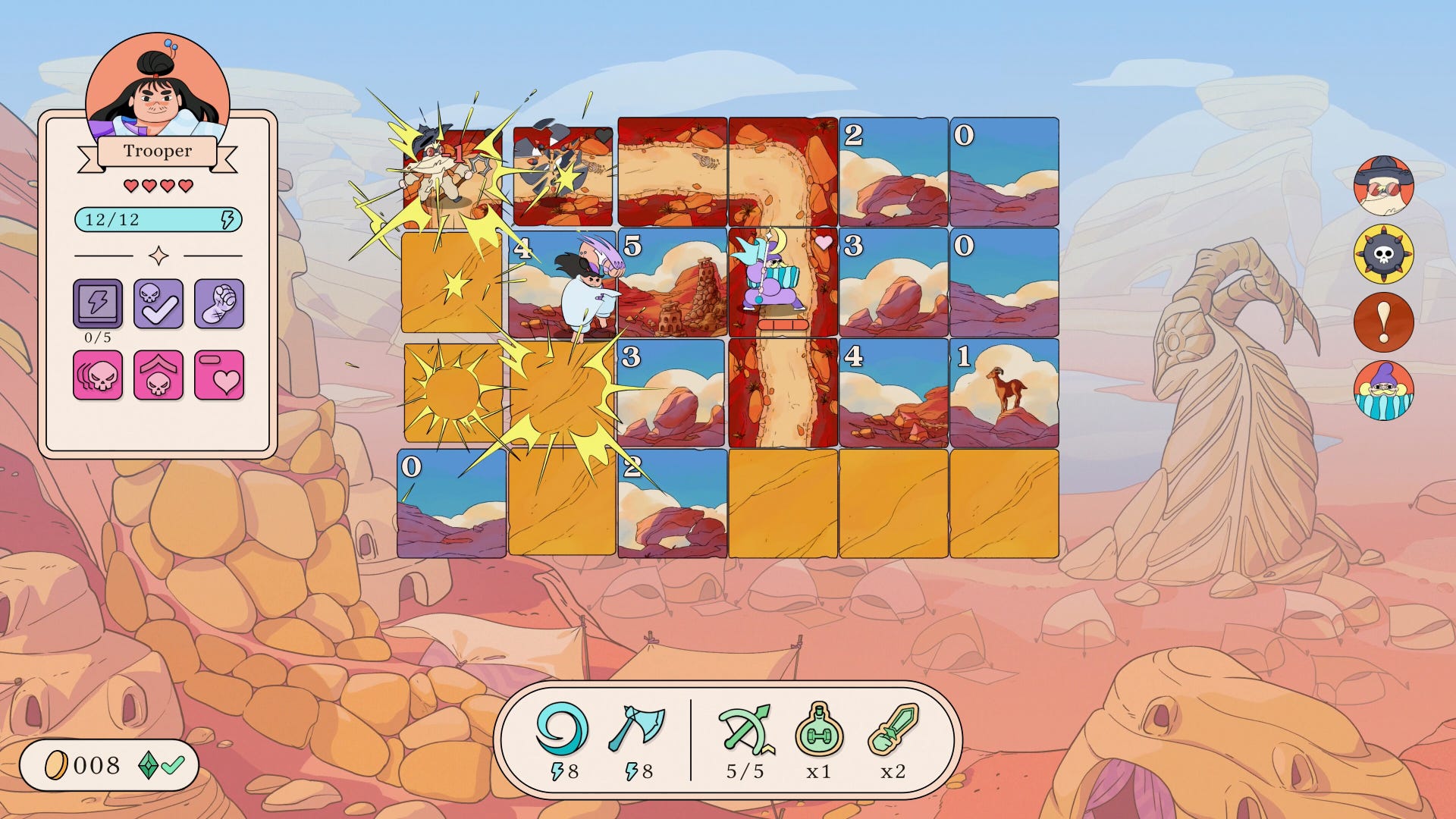 As Steam Next Fests go, I think the one this June has easily been one of the best Next Fests in a little while. Seeing all the great demos this week has made me far more excited about the future of video games than any of the notE3 streams did the other week, and I'm not gonna lie, a large part of my excitement stems from the brilliant Let's! Revolution!, a beautifully animated tile-based roguelite that has a touch of Minesweeper about it. I highlighted it in our big demo rec list at the start of the week, but 150-odd words simply wasn't enough to really get across just how excellent this is. So indulge me a bit while I tell you more about it.
---
Twinfinite Friday, June 23, 2023 5:55 PM
One small step for man, one giant leap for Starfield players.
---
Siliconera Friday, June 23, 2023 5:30 PM
Yuichiro Kitao from Gemdrops Inc, the director and producer of the upcoming Star Ocean: The Second Story R remake, and the Star Ocean team at Square Enix talked to Famitsu about the upcoming title. Some of the topics included changes to the gameplay, difficulty adjustments, the decision to forego the modern logo in favor of one closer to the original game, and the new 3D environment and pixel art visuals of the game. [Thanks, Famitsu!]
The Star Ocean team said that one of the reasons to remake Star Ocean Second Story was due to the recent growth in interest for the series. This is thanks, in part, to the release of Star Ocean: The Divine Force. (That is the sixth numbered installment.) Another reason for this remake is because the second entry is one of the most popular ones among fans, and Square Enix received many requests for a remake or re-release.
Additionally, the logo for the game was designed to closely resemble that of the original PlayStation game, rather than the modern series logo. The Star Ocean team also confirmed that the remake will includes the same character voices from Star Ocean Second Evolution, the PSP remaster of the game, and events in the remake will be fully voiced.
When asked about the visual similarities to HD-2D games, Kitao said that a difference between Star Ocean Second Story R and HD-2D titles is that the world of the remake is recreated in 3D graphics, rather than three-dimensional pixel art.
Kitao also talked about new gameplay systems and the difficulty of Star Ocean: The Second Story R. Gameplay has been completely reworked from scratch, particularly battles, to adjust the tempo, hit feedback, skill effects, and rage, as well as frame data for moves. The intention is to make a stress-free and "easy" game for players to enjoy a modern action-RPG. Additionally, time freezing during techniques has been lowered in order to favor a speedier gameplay rhythm.
A new mechanic added to the game is having characters outside the active party be able to join in combat as "assist" type characters. To make up for this new mechanic and other new changes, the battle difficulty has been increased accordingly. Some mid-game bosses have been strengthened. So depending on playstyle some players might experience more or less of a challenge. As a way to give more options, new side-quests that offer better equipment and items have been included as well.
The three difficulty levels included in Second Story R are the same as in the original game, those being Earth, Galaxy, and Universe, and players can freely switch between all three during the game.
Star Ocean: The Second Story R will come out on November 2, 2023 for the Nintendo Switch, PS4, PS5, and Windows PC via Steam.
The post Star Ocean The Second Story R Difficulty Will Be Adjusted appeared first on Siliconera.
---
Siliconera Friday, June 23, 2023 5:00 PM
We now know what the Naruto and Boruto official events at Anime Expo 2023 will look like. The booth at the Los Angeles anime convention will include an area modeled after the Hidden Leaf Village, playable demos of upcoming games, and event-exclusive merchandise. The booth will be present for the duration of the expo from July 1-4, 2023.
As part of the ongoing 20th anniversary celebration, the Naruto booth will be set up to look like the Hidden Leaf Village, complete with various stalls, photo opportunities, and a "certain character" waiting in front. A playable demo of the upcoming Naruto x Boruto Ultimate Ninja Storm Connections, which recently appeared in a new trailer, will also be present. Finally, there will be event-exclusive merchandise like a poster of the illustration made by series creator Masashi Kishimoto for the Narutop99 fan-favorite character poll. (That poll was won by Naruto's father Minato Namikaze.) A branded poster bag will also be available as a giveaway.
Other franchises present at Anime Expo 2023 include Genshin Impact and Honkai Star Rail. Game companies like NIS America will also be present.
Anime Expo 2023 will run from July 1-4, 2023 at the Los Angeles Convention Center, with the Naruto booth being present for the entire duration. Naruto x Boruto Ultimate Ninja Storm Connections currently has no date for release. When it does launch, it will be available on PS4, PS5, Xbox One, Xbox Series X, PC, and Nintendo Switch.
The post Naruto Booth at Anime Expo 2023 Will Be 'Super-Sized' appeared first on Siliconera.
---
Siliconera Friday, June 23, 2023 4:30 PM
A new Pop Up Parade figure of Pyramid Head from the Silent Hill series has been revealed. It costs $32.99 and it is scheduled to release in North America on Q1 2024. The figure is now available for pre-order from the Good Smile Company North American online store. The Pyramid Head figure is also available in Japan, and it costs 4,800 JPY. It will release on December 2023, and can be pre-ordered from Good Smile Company's Japanese online store.
The new figure features the terrifying Pyramid Head, known in Japan as the Red Pyramid Thing, wielding his signature Great Knife. You can check out the new Pyramid Head Pop Up Parade figure in more detail on the gallery below.
[gallery size="medium" ids="969467,969468,969469,969470,969471,969472" link="file"]
Pyramid Head appeared for the first time on Silent Hill 2, released in 2001 for the PlayStation 2, and it has since appeared on many other Silent Hill titles and spin-offs, as well as the live action movies. On October 2022, Konami announced that Bloober Team would develop a modern remake of Silent Hill 2, and it will release on PS5 and Windows PC.
The Pop Up Parade figure of Pyramid Head from Silent Hill costs $32.99 and is now available for pre-order from the Good Smile Company North American online store or the Japanese online store.
The post Silent Hill Pyramid Head Pop Up Parade Figure Carries Its Knife appeared first on Siliconera.
---
Siliconera Friday, June 23, 2023 3:30 PM
The official Pokemon YouTube channel released a short movie introducing Project Snorlax. The campaign focuses on marketing the tubby and sleepy Snorlax. As for the video, it focuses on a young woman's summer adventure with Snorlax in the countryside of Japan.
You can watch the "Good morning, Snorlax" video here:
https://www.youtube.com/watch?v=6MwGM_d6BW4
The video shows her relaxing in the summer with Snorlax, who's either sleeping the day away or clumsily wandering around the house. Though the woman starts off her vacation playing the Nintendo Switch, she eventually breaks out her old Game Boy, where an in-game Snorlax is also peacefully snoozing away. It then ends with the in-game Snorlax waking up thanks to the Poke Flute, and then the Snorlax in "real life" dancing at the pier.
The Snorlax Project started on June 22, 2023 with Snorlax appearing in the Pokemon Scarlet and Violet DLC trailer. This video is for the second day of the campaign. It will run until June 28, 2023, with Snorlax content coming out every day.
Snorlax is a Pokemon from the original generation. It is a big, fat Pokemon that spends all day eating and sleeping. Because of its docile nature, children have used its giant belly as a place to hang out and play.
Snorlax will appear in Pokemon Scarlet and Violet as part of the DLC expansion in Fall 2023. Pokemon Scarlet and Violet are readily available on the Nintendo Switch. Project Snorlax will run until June 28, 2023.
The post Good Morning Snorlax Video Spends Day With Snorlax appeared first on Siliconera.
---
Siliconera Friday, June 23, 2023 2:30 PM
Baskin Robbins in Japan will feature a Splatoon 3 event and release several limited ice cream flavors and snacks. These will only be available from June 30, 2023 to July 20, 2023 in Japan. There will also be a campaign during that time in which you can earn a free Splatoon 3 and Basking Robbins sticker by checking in using the My Nintendo store.
https://www.youtube.com/watch?v=vd1gjweel5U
There will be a limited time ice cream flavor based on the Tricolor Turf War mode, and it is a combination of peach, grape, and soda. The name of the flavor is Super Cool Tricolor Fruit Punch. You can also get Tricolor Pop, in which you have three flavors of ice cream in a bowl. A cookie with a Super Sea Snail design on it will be on top of the ice cream. You can also remove the Splatoon 3 design from the cup and take it home as a souvenir. You can get a double too, in which case there are two possible cup designs.
[gallery columns="4" link="file" ids="969413,969414,969415,969416"]
There will also be a Tricolor Turf War Crush Soda that you can order. You can pour in the yellow and blue syrup yourself and watch them mix like paint. It also contains coconut jelly. Other items and snacks include a squid-shaped box (complete with squid-shaped ice pack) that you can get when you buy nine ice cream scoops to take home, as well as an ice cream cake. You can decorate it yourself with cookies, syrups, and little standees. However, there's only a limited number of cakes available.
[gallery columns="5" ids="969417,969418,969419,969420,969421" link="file"]
The Splatoon 3 campaign at Baskin Robbins in Japan will run from June 30 to July 20, 2023. Splatoon 3 is readily available on the Nintendo Switch. Incidentally, the July 2023 Splatfest in Splatoon 3 has an ice cream theme.
The post Baskin Robbins Will Sell Tricolor Splatoon 3 Ice Cream appeared first on Siliconera.
---
Siliconera Friday, June 23, 2023 2:00 PM
Kotobukiya announced two of its Anime Expo 2023 exclusives will be variants of the Bishoujo Transformers Optimus Prime and Darkstalkers Morrigan figures. One of the items will be a Nemesis Prime Bishoujo figure. The other is still Morrigan, but the repaint for this variant changes her color scheme to match Lilith. These two figures and other items from the company will be at booth #4200 at the Los Angeles Convention Center during the event.
Kotobukiya's Anime Expo 2023 announcement also included prices for the Bishoujo Transformers Nemesis Prime and Darkstalkers Morrigan figures. They are both billed as "summer exclusive" merchandise. Nemesis Prime is the more expensive of the two, as it costs $149.99 at the event. Morrigan costs $129.99.
Here's a closer look at both Anime Expo figures:
[gallery columns="2" size="full" ids="969602,969601" link="file"]
There is also a more affordable item from the company that will be an Anime Expo exclusive. It also announced a set of Chainsaw Man enamel pins. People will get one of Denji and another of Pochita for $14.99. There will also be free postcards at the booth.
Kotobukiya will be at Anime Expo 2023 in Los Angeles!

We'll be selling our event exclusive Chainsaw Man and Pochita Pins Set and more, with lots of new product displays and announcements! ♪

More details below:https://t.co/C9xcgOTrFE#AX2023 pic.twitter.com/TUHqZCi73A

— Kotobukiya Official (@Kotobukiya_EN) June 23, 2023
Anime Expo 2023 will run July 1-4, 2023 at the LA Convention Center in Los Angeles, California. The standard versions of the Bishoujo Transformers Optimus Prime and Darkstalkers Morrigan are already available.
The post Bishoujo Nemesis Prime and Morrigan Will Be Kotobukiya's Anime Expo Figures appeared first on Siliconera.
---
PC Invasion - FeedDDD Friday, June 23, 2023 7:01 PM
Pixel Piece is another fan-made rendition of the widely popular One Piece anime. Within the created Roblox world, living out all your pirating, superpowered adventures becomes possible. When you defeat the various enemies in Pixel Piece, they have a chance to drop weapons and accessories. Knowing where to find all the Pixel Piece weapons and accessory drops will allow you to equip yourself with some fantastic armor and arsenal. Screenshot by PC Invasion Pixel Piece Weapon drops Axe Hand – This is a rare weapon with a base damage of 4. This Weapon only has a 10% drop rate, and you can find it by defeating Norgan in Shells Town. Cutlass Kaba – A rare Cutlass obtained by defeating Kabaji in Orange Town. It only has a 10% chance of dropping and has a base damage of 4. Nuro Claws – In Syrup Village, you must kill the Nuto Pirate Boss for a very slim chance of obtaining this weapon drop. The Nuro Claws have a considerable base damage of 10. Colored Katanas ...
---
PC Invasion - FeedDDD Friday, June 23, 2023 6:03 PM
Escape from Tarkov is infamous for its steep learning curve and brutality for newcomers. Many helpful stats like penetration values and spawn rates are hidden from the player by design. Usually, a quick browse of external websites can shed light on information like this. In the future, that might not be the case, thanks to a new policy change. Datamining is now a bannable offense in Escape from Tarkov On June 23rd, 2023, Battlestate Games, the developers of Escape from Tarkov, tweeted from its official page regarding "Illegal Datamining of information." Datamining is where raw data is pulled from the game files. Usually, it reveals information unintended for public consumption, like details on upcoming events. In Tarkov, this data can also reveal changes in ballistics and quests. The post explains the definition of data mining and how it breaches several clauses in the license agreement. The post goes on to say that data mining removes the "wow factor fro...
---
PC Invasion - FeedDDD Friday, June 23, 2023 5:44 PM
Diablo 4 is Blizzard's most ambitious rendition of the IP yet, improving on what was loved from Diablo 2 and working out the kinks that resided in Diablo 3. The vast open world is teaming with life and offers seemingly endless hours of adventure and questing. Sanctuary is more fleshed out than ever and offers immersion that creates a rich and wonderful experience. But, with such a deep experience, there are bound to be one or two bugs hidden within the code. These can be immersion-breaking, and they're always a bummer to run into, but there are usually workarounds. Here is how to fix the Call of the Ancients bug in Diablo 4. How to fix the Call of the Ancients bug in Diablo 4 Once you have discovered Bear Tribe Refuge hidden in the depths of Fractured Peaks, you will be tasked with a few little quests. These are in an effort to win over the favor of the Chieftain. Once you have completed three of the quests inside the refuge, you will be given the Call of the Ancients missi...
---
PC Invasion - FeedDDD Friday, June 23, 2023 5:11 PM
Sons of the Forest now has a rifle, but you have to find it. Much like every other item in the game, you need to explore every nook and cranny of the island to find the rifle. You would have to do that if we didn't know exactly where to find the rifle in Sons of the Forest. Lucky for you, we do. Here is where to find the rifle in Sons of the Forest. Note: If you want to know what the best weapons are in Sons of the Forest, check out our guide. Sons of the Forest: Rifle location, explained Sons of the Forest has many useful weapons and gadgets, like the Hang Glider for example, that you can find and use, but the rifle is a solid weapon great for killing cannibals. There may be multiple locations to find the rifle in Sons of the Forest, but we have found the rifle in the Lake Cave which is the same place you find the Night Vision Goggles. Screenshot: PC Invasion The Lake Cave is located on the southwest side of the island, west of the mountains. The fir...
---
PC Invasion - FeedDDD Friday, June 23, 2023 4:59 PM
Players intimately familiar with The Legend of Zelda: Breath of the Wild no doubt remember Satori Mountain, the home of the titular Satori, also known as the Lord of the Mountain. You can still visit this location in The Legend of Zelda: Tears of the Kingdom, of course, but with the addition of the Depths, you can now discover a new, unique area down there, right below Satori Mountain. This area, called Blupee Burrow, doesn't seem to contain much at first glance aside from a few collectibles and the Depths' sole cherry blossom tree. But there's more to Blupee Burrow than meets the eye, so have a look at this Tears of the Kingdom guide if you want to learn more about this mysterious location. What all can you find at Blupee Burrow? The most apparent collectibles and rewards you can obtain in Blupee Burrow come in the form of 50 or so poes and a chest containing 20 crystallized charges. Useful, but not really anything super mind-blowing. But as you can probably gue...
---
Gaming Instincts – Next-Generation of Video Game Journalism Friday, June 23, 2023 5:50 PM
---
Gaming Instincts – Next-Generation of Video Game Journalism Friday, June 23, 2023 4:42 PM
---
Gaming Instincts – Next-Generation of Video Game Journalism Friday, June 23, 2023 4:07 PM
---
Gaming Instincts – Next-Generation of Video Game Journalism Friday, June 23, 2023 3:33 PM