---
PCGamesN Tuesday, March 1, 2022 6:54 PM
If you've been grinding for gear in Destiny 2, you might've heard that you can get powerful loot drops from running Deep Stone Crypt. (If not, now you know.) Players have been trying to figure out whether or not that's intended functionality, and Bungie has now confirmed that it's not supposed to be happening. But you've got some time before the drops are fixed, and the devs are encouraging you to enjoy them while they last.
"As many of you have already noticed, there are still powerful rewards dropping from Deep Stone Crypt," community manager Chris 'Cozmo' Shannon says on Twitter. "This was not intended but will not be fixed until sometime after the World First race. You can take advantage of this extra source for powerful drops in the meantime."
According to player reports, Deep Stone Crypt is currently offering +3 powerful drops up to the boss, then +5 drops at the boss.
Destiny 2: Beyond Light review
,
Destiny 2 exotics
,
Play Destiny 2
---
PCGamesN Tuesday, March 1, 2022 6:43 PM
The next major DLC for Assassin's Creed Valhalla is still a week away, but the devs have at least one more title update ready for you in the meantime. It adds… are you ready for this? It's a doozy. An update for the ages. One that players will remember for years to come. One whose introduction I am padding out for comedic effect. This patch will "improve stability and game performance".
Assassin's Creed Valhalla title update 1.5.0.1 is already live on PS5, and hits PC and the remaining consoles on Wednesday, March 2 at 4am PST / 7am EST / 12pm GMT. The PC download will be a chunky 7.5GB, though console patches are quite a bit smaller, ranging from .5GB to 2.9GB
You can get full details over on the official site, but seriously, the promise to "improve stability and game performance" marks the full extent of these patch notes. Hopefully those improvements will be substantial ones, but this is likely a bit of a house-cleaning before the launch of Dawn of Ragnarok.
Assassin's Creed Valhalla review
,
How long is Assassin's Creed Valhalla?
,
Buy Assassin's Creed Valhalla
---
PCGamesN Tuesday, March 1, 2022 5:07 PM
Valve has released a game console, so I guess it's only right that the company releases a videogame to go along with it. Aperture Desk Job was announced last week alongside the Steam Deck release date, and today you can play it for yourself. It's free, too, so if you've got any love for the lore and comedy of the Portal setting, you need to take a look.
While Aperture Desk Job is intended as an introduction to the Steam Deck's features, you don't actually need the machine to play it for yourself - just a controller will do. There are bits that would make use of features like the microphone, touch screen, or gyro controls, but there are some clever concessions if you're working with a standard controller.
Aperture Desk Lab is about 30 minutes long - a bit more substantial than Valve's previous Aperture Hand Lab demo, but still far from a full game. It is, however, the deepest dive we've had into Aperture Science in years, and Valve's sense of dialogue and comedic timing is still some of the best in the business.
---
PCGamesN Tuesday, March 1, 2022 4:27 PM
The subscription plan for Europa Universalis IV's burgeoning DLC catalogue is moving. From now on, you'll subscribe to the expansion pass through Steam, rather than through the grand strategy game's menus, and current subscribers will have to switch over once their current subscriptions expire.
When the Europa Universalis IV expansion subscription launched alongside the Nakama update last October, players would have to launch Europa Universalis IV to access the subscription, which would then automatically renew every month. Now the expansion subscription is being offered as a separate entitlement on Steam.
Paradox says all existing subscriptions started prior to March 1 will automatically expire rather than renew, and players will have to restart their subscriptions manually in Steam in order to access the expansion content again, unless they've purchased individual DLCs separately. However, the developer warns players that Steam can't tell whether they have an active pre-existing subscription, and advise players to wait until their current subscriptions run out before starting the new one through Steam, on the Europa Universalis IV store page.
Europa Universalis IV DLC guide
,
The best Europa Universalis 4 mods
,
Play Europa Universalis 4
---
PCGamesN Tuesday, March 1, 2022 3:11 PM
If you're one of the millions of PC Game Pass subscribers, or if you just like using the Xbox app on Windows, there's a welcome new feature in the official Xbox app: now you can install games wherever you want on your PC, and you're free to browse your games' files, too.
In the past, the Xbox app on Windows has restricted users to installing games to a WindowsApps or XboxGames folder, which was originally inaccessible without changing permissions on your operating system. While that offered an additional layer of security, it made modding games difficult - if not impossible - and it frequently made managing multiple games a pain.
The latest version of the Xbox app lets you pick where you want to install your games. You can create a folder on any of your storage devices, and browse through game files once they're installed, just like you can on Steam. One of the major benefits of this is that you'll now be able to easily backup and restore any game files you might want, such as saves.
Microsoft DirectX Raytracing
,
Microsoft Hololens hands-on
,
Windows Game Mode preview
---
PCGamesN Tuesday, March 1, 2022 2:42 PM
Want to know how to complete the Halo Infinite weekly challenges? Every week you can unlock a free cosmetic for your Spartan. To get this new look, you have to complete a list of challenges, and play a lot of matches. These challenges also give you experience points you use to level up the Halo Infinite battle pass.
Challenges can be found in the battle pass menu and it lists the current active challenges and upcoming challenges. Each challenge is colour-coded by difficulty, so bright grey challenges are the easiest, the bluish-grey challenges are of medium difficulty, and the bright blue ones are the most challenging. One of the upcoming challenges will take its place when you complete a challenge, though which challenge it is, is random.
Once you've completed each challenge, you're given one more challenge before you can claim your weekly reward. This challenge is the same for everyone. In this guide, we'll give you tips on how to complete the Halo Infinite weekly challenges in your queue, explain what the weekly ultimate challenge is, and what the weekly ultimate challenge reward is for this week.
Halo Infinite release date
,
Halo Infinite system requirements
,
Halo Infinite ranks
---
PCGamesN Tuesday, March 1, 2022 2:59 PM
A controller can pack many buttons, be as comfortable humanly possible, and look stylish to boot, but it's all for naught if it suffers from dreaded stick drift. Despite Valve assuring customers that it's doing everything it can to avoid thumbsticks wandering without the input of their user, some Steam Deck owners are reportedly experiencing stick drift just days after launch.
At least three posts have landed on Reddit, all showcasing the right analogue stick's input moving with a mind of its own. Stijnnl's cursor drifts downwards in Civilization 6, and while Hollandje uses the Steam Deck's own controller input test to visualise the problem, they confirm it also affected their gameplay after "light use". Specifically, Hollandje tells me it only interferes when the "right joystick is set to mouse input in games like Worms Revolution,'' and not necessarily when using the default controller settings.
Currently, Valve doesn't make it easy to calibrate your Steam Deck controller in handheld mode, but the Reddit users found a fix by heading into desktop mode and using Big Picture in Steam's desktop app.
Best SSD for gaming
,
How to build a gaming PC
,
Best gaming CPU
---
PCGamesN Tuesday, March 1, 2022 2:03 PM
Ubisoft has dozens of studios all over the world, including two offices in Ukraine. Today, the French publisher has shared an update on how it's been supporting the developers in those offices following Russia's ongoing invasion of the country. As employees seek shelter, Ubisoft is paying salaries in advance, providing additional money to cover "exceptional costs", and setting up alternate housing in nearby countries.
"As events escalated in mid-February, Ubisoft recommended all teams take shelter in a place they considered safe," the company says in a blog post. "To support them as they made these difficult decisions, each team member was provided additional funds to help cover exceptional costs and paid their salary in advance to account for any potential disruption to banking systems."
Ubisoft adds that "we have set up alternative housing in neighbouring countries where our colleagues and their families can take shelter if they wish and are able to do so." Additionally, the company has donated €200,000 to relief efforts spread across Save the Children and the Ukrainian Red Cross.
Assassin's Creed Valhalla review
,
How long is Assassin's Creed Valhalla?
,
Buy Assassin's Creed Valhalla
---
PCGamesN Tuesday, March 1, 2022 1:47 PM
Genshin Impact is getting a new event this week that's all about charging through player-created obstacle courses while you collect coins and avoid traps. Basically, you're getting the chance to trip your friends up in challenging assault courses like you would in Super Mario Maker.
Divine Ingenuity is the name of the event, though you'll need to complete some tasks before you can create your own tracks. Once the A New Star Approaches quest is completed, you'll need to beat five preset levels. Once that's done, you can tackle the Divine Ingenuity world quest to gain access to Custom Domains.
Alongside various bits of terrain, you can fill each course with fragile platforms, wind currents, and flooring that'll appear and disappear. There are also certain traps that will either reduce a runner's health or give them a status debuff if they get caught in them. Not everything is out to get you, though, as there are blessings, too. The Leaping Boon gives you a jump buff, whereas the Striding Boon boosts speed for a short period.
Play Genshin Impact for free
,
Genshin Impact character tier list
,
Genshin Impact leveling guide
---
PCGamesN Tuesday, March 1, 2022 1:14 PM
Valve boss Gabe Newell is now an FFXIV player, and as you might expect he's quite excited about the arrival of the Steam Deck release date. So excited that he went out and hand-delivered the first few Steam Decks to players who happen to live near Valve's office in Bellevue, Washington. Naturally, GabeN made time to talk about the critically-acclaimed MMORPG while he was out.
The full video below is an absolute delight. There are Valve fans who are over the moon to meet GabeN, folks who don't have a clue who he is, and a whole lot of awkward shuffling as people decide to react to a company president hand-delivering a hot new bit of gaming tech. He even appears to hand out a few free Steam Decks to curious onlookers.
At one point, GabeN asks someone "What do you play in Final Fantasy?" The Steam Deck recipient in question responds that he's a Dragoon main, with a backup in Paladin when queues get bad. (Smart plan.) Gaben responds that "I'm trying to level up my White Mage right now."
The best MMOs on PC
,
FFXIV Reaper job guide
,
FFXIV Sage job guide
---
PCGamesN Tuesday, March 1, 2022 1:10 PM
One of the best superhero games on PC is coming to Microsoft's Game Pass less than five months after it released - Marvel's Guardians of the Galaxy will hit the subscription service next week. However, anyone wanting to play Nier: Automata will have to do so quickly, as that's leaving Game Pass a week later.
Microsoft has now revealed the list of games coming and going from Game Pass in the first half of this month, and while all the names are welcome there is one obvious standout. Guardians of the Galaxy is a great spacefaring action-adventure game and probably the best Marvel Comics game on PC - in the absence of Insomniac's Spider-Man games - and it'll be added to Games Pass on March 10.
Available today is indie game FAR: Changing Tides, the sequel to 2018's sailing adventure FAR: Lone Sails, and the Cloud version of Microsoft Flight Simulator. Later this week, subscribers will get Final Fantasy XIII sequel Lightning Returns, and joining Guardians of the Galaxy next week is the fantastic adventure game Kentucky Route Zero.
Guardians of the Galaxy review
,
Upcoming PC Games
,
The best adventure games on PC
---
Twinfinite Tuesday, March 1, 2022 7:56 PM
---
Twinfinite Tuesday, March 1, 2022 4:30 PM
---
Twinfinite Tuesday, March 1, 2022 3:45 PM
---
Twinfinite Tuesday, March 1, 2022 2:54 PM
---
Twinfinite Tuesday, March 1, 2022 2:32 PM
Today, Bethesda Softworks revealed a brand new prelude for their upcoming supernatural action title, Ghostwire: Tokyo. This visual novel follows KK, the spirit that assists Akito throughout the game, and his gang of supernatural detectives. You can check out the official description for the Ghostwire: Tokyo Prelude Visual Novel and its trailer below: Experience the […]
The post Ghostwire: Tokyo Prelude Visual Novel About KK Available Now for Free appeared first on Twinfinite.
---
Siliconera Tuesday, March 1, 2022 6:30 PM
More information on the Tales of series collaboration appeared during the Chain Chronicle livestream. While we knew that Reid would appear when news of the crossover event first came out in February 2022, we now know all seven characters who will appear when the event runs from March 3-17, 2022. [Thanks, Gamer!]
In total, the seven Tales of characters who will appear in the Chain Chronicle collaboration event are:
Asbel Lhant (Tales of Graces) - Takahiro Sakurai
Estelle (Tales of Vesperia) - Mai Nakahara
Luke fon Fabre (Tales of the Abyss) - Chihiro Suzuki
Reid Herschel (Tales of Eternia) - Akira Ishida
Sophie (Tales of Graces) - Kana Hanazawa
Tear Grants (Tales of the Abyss) - Yukana
Yuri Lowell (Tales of Vesperia) - Kousuke Toriumi
[gallery columns="7" ids="918473,918472,918471,918470,918469,918468,918467" link="file"]
If you set a collaboration character as the leader of your party, the battle music will change to one from the game they originally appeared in. In addition, you can create collaboration weapons during the event. Of all seven people, only Reid is free. You can obtain him via multiple methods, such as through exploring or as a campaign award.
The event will also be split in two sections, with three characters becoming available each time. Yuri, Tear, and Sophie will appear in-game starting on March 3, 2022. Meanwhile, Estelle, Luke, and Asbel will show up from March 6, 2022.
Chain Chronicle is available for mobile devices in Japan, and the Tales of crossover will run between March 3-17, 2022.
The post Seven Tales of Characters Will Appear in Chain Chronicle appeared first on Siliconera.
---
Siliconera Tuesday, March 1, 2022 5:30 PM
Ahead of the March 25, 2022 release date of Ghostwire: Tokyo, Tango Gameworks and Bethesda released a free visual novel prologue to the game. Ghostwire: Tokyo - Prelude: The Corrupted Casefile will come to the PS4, PS5 and PC. However, it won't be available on Windows PCs until March 8, 2022.
https://twitter.com/playghostwire/status/1498727806787854342
As a visual novel, you will choose dialogue options in order to better know the characters on your team and alter the story. The actual Ghostwire: Tokyo game follows Akito in an empty Tokyo after its citizens mysteriously vanish. In its place, spirits called Visitors appeared and Akito needs to defeat them with his psychic abilities. Prelude will show the events that happen prior to the start of the main game. It is unclear how much insight playing Prelude will offer into the full story.
While Ghostwire: Tokyo - Prelude does not seem to feature any dogs, according to its short trailer on Twitter, the final product will allow you to pet and follow dogs. As well, Ghostwire: Tokyo will be a first-person action game, rather than a visual novel.
Ghostwire: Tokyo - Prelude is readily available on the PS4 and PS5 and will appear on Windows PCs on March 8, 2022. Ghostwire: Tokyo will come out on the PS5 and Windows PC on March 25, 2022. Those who have the Deluxe Edition can start playing on March 22, 2022.
The post Free Ghostwire Tokyo Prelude Visual Novel Available appeared first on Siliconera.
---
Siliconera Tuesday, March 1, 2022 2:30 PM
When Omori comes to the Nintendo Switch and PS4, a person buying it will be able to decide between a digital or physical copy. Both Omocat and Fangamer opened up pre-orders for retail copies. It will be $34.99.
Alongside the reveal offers another potential hint at a release date. When the first console version of Omori was confirmed for the Switch back in December 2021, it was given a Spring 2022 release window. The product listings for these physical copies say the retail copies will ship in June 2022. The official Omocat one doesn't offer any exact dates. However, Fangamer's listing said that it will ship by June 17, 2022.
There's also a trailer that appeared alongside the Omori physical copy announcement that shows off some of its characters. The end of the video offers a look at the game's box art.
OMORI standard edition for Nintendo Switch and PlayStation 4 is up for preorder! pic.twitter.com/SkpKVi0TNE

— OMORI (@OMORI_GAME) March 1, 2022
Omori is Omocat's turn-based RPG. It was first announced back in 2015, with the PC and 3DS as its initial planned platforms. On December 25, 2020, the PC version finally appeared.
Omori will come to the Nintendo Switch and PS4 in Spring 2022, and the physical copies will appear in June 2022.
The post Omori Switch and PS4 Physical Copy Pre-orders Open appeared first on Siliconera.
---
Siliconera Tuesday, March 1, 2022 2:00 PM
Another Vtuber is getting a Good Smile Company figure. This time it is a Hiiro Vtuber Nendoroid from Good Smile Company Shanghai. She's expected to come to Japan in October 2022. Her North American debut is tentatively set for December 2022. (However, shipping delays could push that back.) She will cost $68.99/¥6,800.
Hiiro Vtuber is a Chinese Vtuber. She streams on BiliBili. She is a cat girl. As you might expect, this means that her Nendoroid features a number of accessories referencing cats. Her face plates show her smiling, drooling over food, and looking smug. In addition to her phone, you can pose her holding a carton of milk or lusting over a piece of salmon. There is also an additional sheet making it look like she's streaming.
Here's a full look at how the Nendoroid will look. All of her accessories and face plates are shown. There are also examples of some of her possible poses.
[gallery columns="7" ids="918444,918445,918446,918447,918448,918449,918450" link="file"]
While the Hololive Vtuber Nendoroids are most prevalent, Good Smile Company does create figures of other performers. For example, there is also a Kagura Nana one on the way as well.
The Hiiro Vtuber Nendoroid will come to Japan in October 2022 and North America in December 2022. Pre-orders are open until March 30, 2022.
The post Hiiro Vtuber Nendoroid Will Be Out in 2022 appeared first on Siliconera.
---
Siliconera Tuesday, March 1, 2022 1:30 PM
The next Genkai Tokki game is about to appear outside Japan. To prepare people, Eastasiasoft showed how the English version of Seven Pirates H. It was the first game to show up at the Spring 2022 Eastasiasoft Showcase. While brief, it offered an idea of what people can expect.
Seven Pirates H's English version kicked everything off. So right away in the video below, it appears. It begins with bullet points about what to expect. First, it showed off the turn-based battle system. After that, it shows what it is like to move around different areas and explore. There's also a brief bit of exposition, in which Saqra talks about the villainous Four Heavenly Kings players will have to face. The portion after that shows how characters' chests develop by playing minigames. (As such, this early portion of the video might be not safe to view at work or school.)
Genkai Tokki: Seven Pirates H will appear worldwide in English in Spring 2022. Play-Asia will carry standard and limited edition copies. The limited edition versions come with a soundtrack, art book, and stickers. Its website is now open, and it is age-gated. The game is immediately available in Japan.
The post Seven Pirates H English Footage Shared appeared first on Siliconera.
---
Siliconera Tuesday, March 1, 2022 1:00 PM
Matt Walker is no longer with Capcom, as Camouflaj announced he joined the developer's new Japanese studio. He is now one of the two people running Camouflaj Holdings. He and the company's founder Ryan Payton are in charge at the new branch. The announcement didn't include any details about potential projects in development at the studio.
So here's some news - I've graduated from Capcom and am now working with the good people of @Camouflaj ! https://t.co/fnCRBlud28

— Matt Walker (@retroOtoko) March 1, 2022
In his time at Capcom, Matt Walker worked on a number of longstanding series. For example, he worked as a producer on both the Devil May Cry 3 Switch port and Devil May Cry 5. He also produced Resident Evil 3's Resident Evil: Resistance multiplayer element. He also acted as a production manager on games like Resident Evil Revelations 2.
Alongside the announcement is the news of another Republique update. The Anniversary Edition of the game will come to the PS4 and PSVR. There's a new trailer showing how it will look on the systems.

So far, Camouflaj is known for two games. One is Republique. It started out on mobile devices, before getting new versions and ports that also brought it to the PS4, PC, Google Stadia, and Oculus devices. The Republique Anniversary Edition releases will come to the PS4 and PSVR on March 10, 2022. Its other title is Marvel's Iron Man VR For the PSVR.
The post Matt Walker Leaves Capcom to Join Camouflaj appeared first on Siliconera.
---
Destructoid Tuesday, March 1, 2022 6:30 PM
---
Destructoid Tuesday, March 1, 2022 6:00 PM
---
Destructoid Tuesday, March 1, 2022 5:15 PM
---
Destructoid Tuesday, March 1, 2022 4:30 PM
---
Destructoid Tuesday, March 1, 2022 3:30 PM
---
Destructoid Tuesday, March 1, 2022 3:00 PM
---
Destructoid Tuesday, March 1, 2022 3:00 PM
---
Destructoid Tuesday, March 1, 2022 2:30 PM
---
Destructoid Tuesday, March 1, 2022 2:00 PM
---
Destructoid Tuesday, March 1, 2022 1:30 PM
---
PC Invasion - FeedDDD Tuesday, March 1, 2022 7:30 PM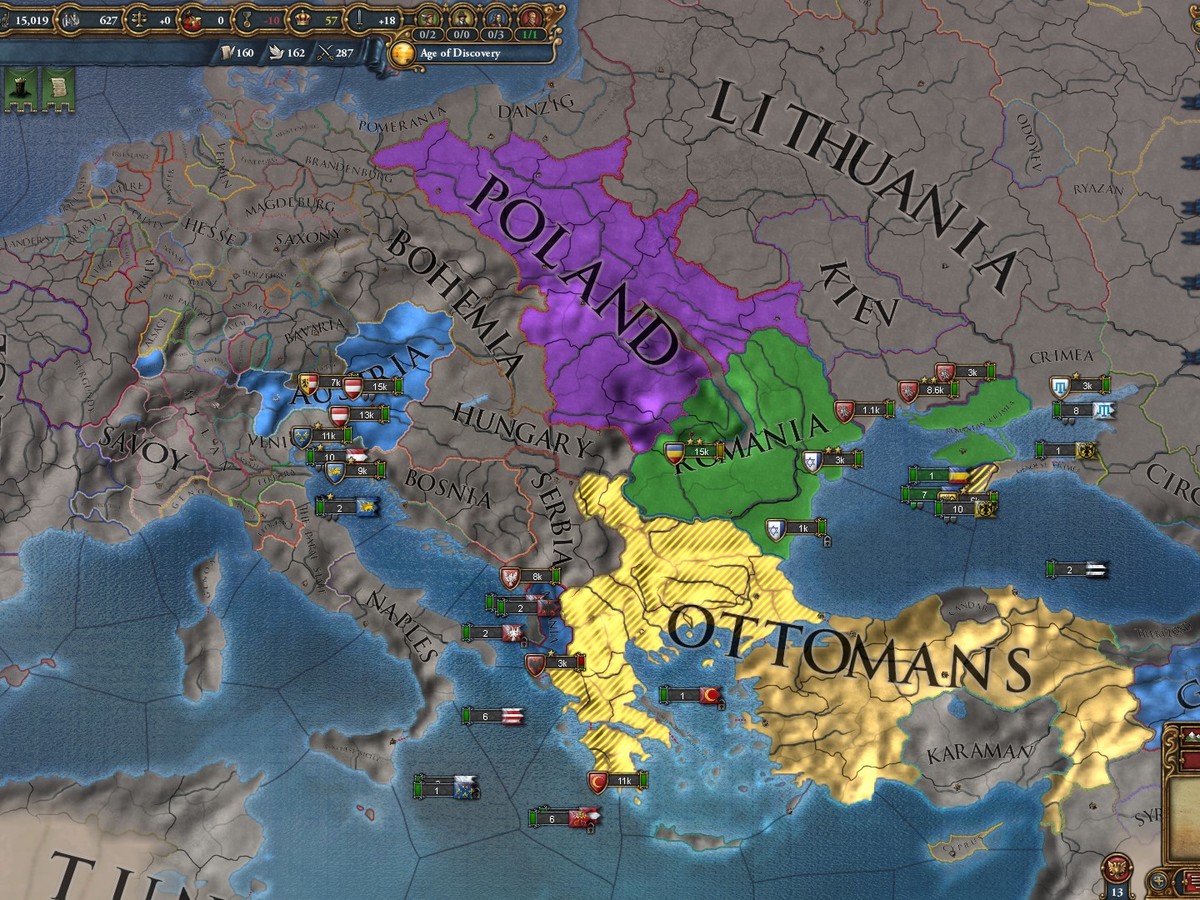 If you have an affinity toward strategy games, then Europa Universalis IV may interest you if you haven't tried it already. But those invested in the game enough to purchase DLC found it rather expansive all things considered. Publisher Paradox Interactive recognized this issue, allowing Steam players to try out a Europa Universalis IV DLC subscription service in March last year. You had to purchase it through the game back then, but now you have to do it directly through Steam. Released back in 2013, Europa Universalis IV earned quite a bit of praise from both fans and critics. Naturally, it received a significant amount of DLC packs and expansions over the years. Unfortunately, until last year, this meant that delving into the full experience required a bit of an investment — to put it lightly. Although the base game only costs $39.99 USD, combining the prices of all the DLC leads to a total price of $402.68 USD on Steam. The discounted prices on the bundles often do l...
---
PC Invasion - FeedDDD Tuesday, March 1, 2022 6:30 PM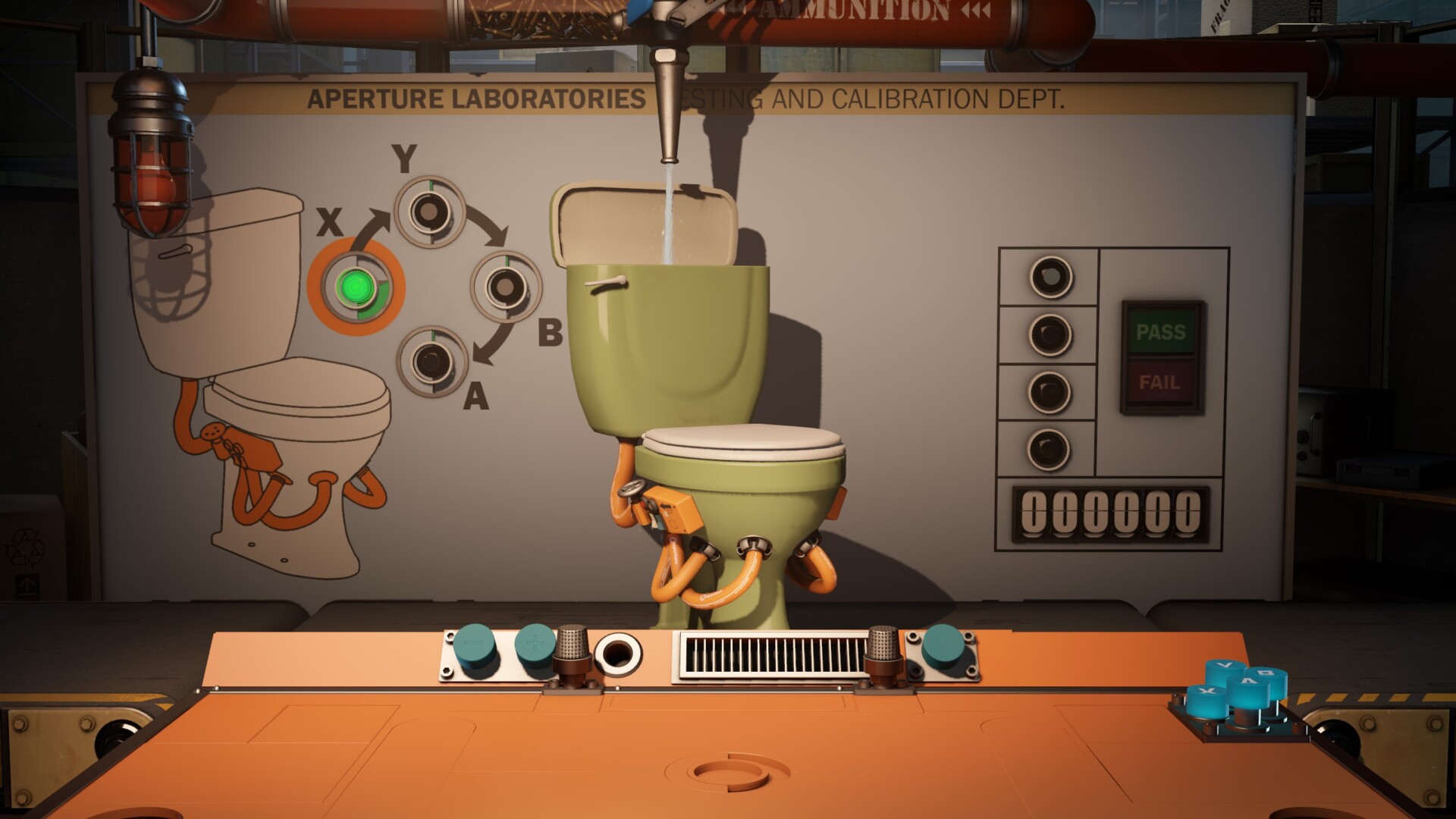 You know how everyone is always complaining about Valve not releasing new games? Well, the company has launched a brand new game today. And it's free! And it's also only about half an hour long. Not all things in this world can be good. Aperture Desk Job is billed as a playable short made specifically for the Steam Deck, and, again, it's totally free. But it can be played on a PC, too. That being said, the game does require you to use a controller, so you won't be able to partake if you're just running with the ol' mouse and keyboard. Aperture Desk Job already has around 1,200 reviews and is sitting at an Overwhelmingly Positive rating, with 97% of the reviews giving the game a thumbs up. The game has a roughly 4 GB install after an initial 3 GB download, so it won't exactly fill up your storage space either. The game seats you at a desk where a small robot named Grady (who is of a similar model to Wheatley). Your job is to test out toilets ...
---
PC Invasion - FeedDDD Tuesday, March 1, 2022 5:30 PM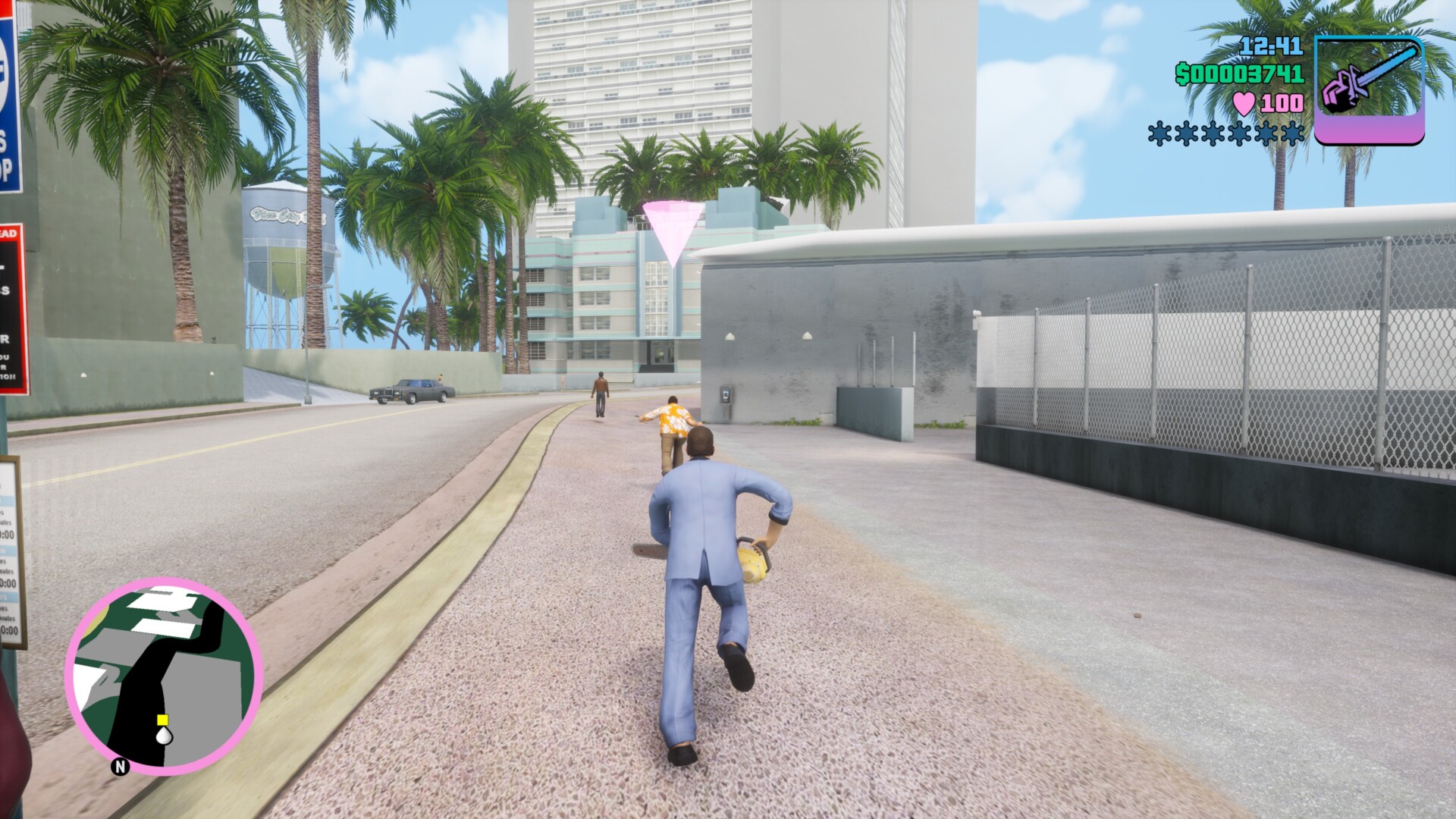 GTA: The Trilogy cursed us with its bug-ridden mass months ago, receiving a few updates before they dried up in short order. But finally, the game received a new update today with a huge number of improvements and fixes across all three titles in the collection. Realistically, this probably won't put much of a dent in the laundry list of issues people have with it. But I'm glad to see the game hasn't been abandoned. Still, it's rather curious that such a high-profile slip-up would go this long without getting more updates in the nearly three-month gap between patches. Probably the largest of the fixes on offer here is the fact that performance across the board has improved. The patch notes say that performance on all platforms has been increased, alongside fixes to stability, problems with retrying missions from checkpoints, collision issues, and problems with signs and textures. It's hard to say just how much the performance will increase, but hopefull...
---
PC Invasion - FeedDDD Tuesday, March 1, 2022 5:00 PM
Back 4 Blood is getting its first expansion, and soon, with Tunnels of Terror. It'll be live on April 12, bringing all new, well, everything. Two more Cleaners are joining the team in order to fight three new "Warped Ridden" enemies. You'll have access to a new PvE activity, as well as a plethora of skins for cleaners and weapons. It looks like a big update, all in all. The two new Cleaners, or characters, coming with the Back 4 Blood Tunnels of Terror expansion look ready to axe you something. And by that, I mean they're brandishing axes in the expansion art. The first new character is Sharice, described as a firefighter with an ax to grind. Heng is the second and is a "tough as nails, no-nonsense restauranteur" who looks like the Ridden interrupted his fishing trip. The expansion also brings new Ridden and related activities. These "Warped Ridden" look like they're sprouting quills, like from a porcupine. Their nam...
---
PC Invasion - FeedDDD Tuesday, March 1, 2022 4:00 PM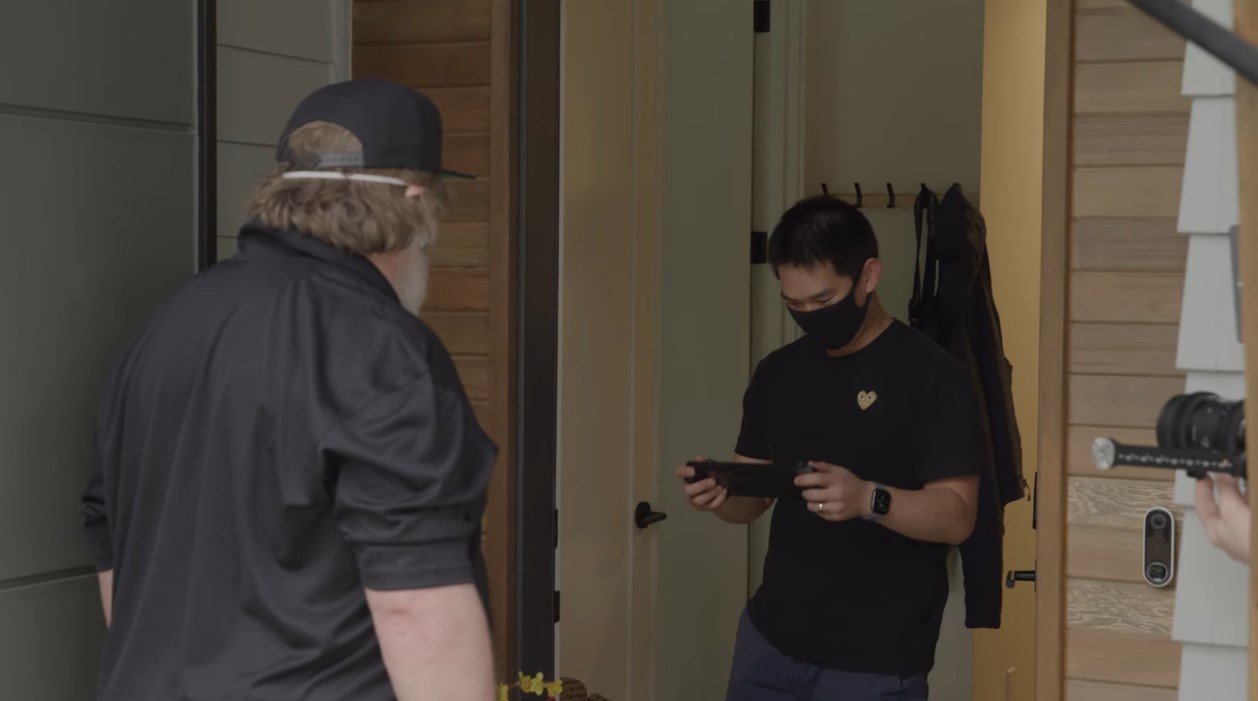 The long-awaited Steam Deck finally arrived last month, and Valve obviously wants to make its continued launch as successful as possible. Effective PR moves are one way to greatly increase a products chance of success, and it seems that Valve already got the memo. According to a Reddit post from a few days ago, Valve CEO Gabe Newell personally showed up at the Redditor's front door and hand delivered the Steam Deck he ordered to his wife. He posted a screenshot of Newell approaching his front door as proof and showed images of his new Steam Deck, complete with Newell's signature. Just yesterday, Valve essentially confirmed the Reddit post by uploading a video of Newell delivering the first Steam Decks to several houses in Seattle. A series of surprise visits Newell received quite a few different reactions when approaching houses with his camera crew. Some recognized him immediately and were shocked to see him, while others simply received the package and thanked h...
---
Tabletop Gaming News Tuesday, March 1, 2022 6:00 PM
---
Tabletop Gaming News Tuesday, March 1, 2022 5:00 PM
---
Tabletop Gaming News Tuesday, March 1, 2022 4:00 PM
---
Tabletop Gaming News Tuesday, March 1, 2022 3:00 PM
---
Tabletop Gaming News Tuesday, March 1, 2022 2:00 PM