---
Kotaku Friday, June 16, 2023 5:40 PM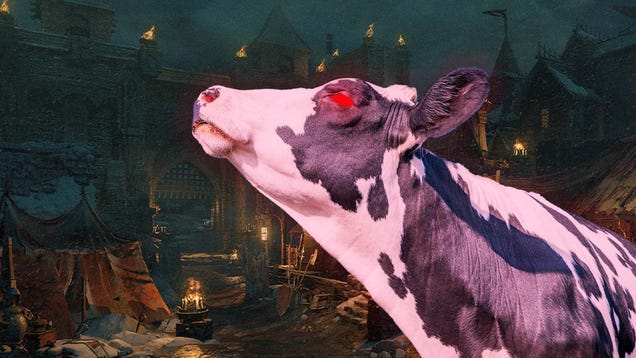 One of the recurring gags in the Diablo series is the secret cow level. This refers to a secret area that is filled with weapon-toting cows who attack the player should they be unfortunate enough to stumble upon it. It first debuted in Diablo II, then made an appearance in Diablo III. This gag is such a prominent…
---
Kotaku Friday, June 16, 2023 5:15 PM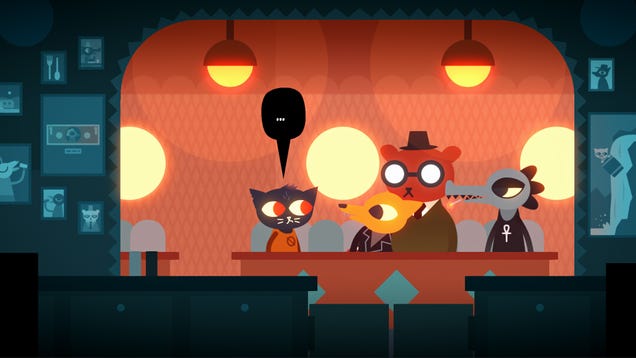 It's Pride Month, meaning there are gay flags all over the place. This is true for the Nintendo eShop, too, though you may have to look a little more closely to find it. Scroll down for a while in the Featured section and you'll see that someone has quietly snuck in a rainbow flag to call attention to games with queer…
---
Kotaku Friday, June 16, 2023 5:00 PM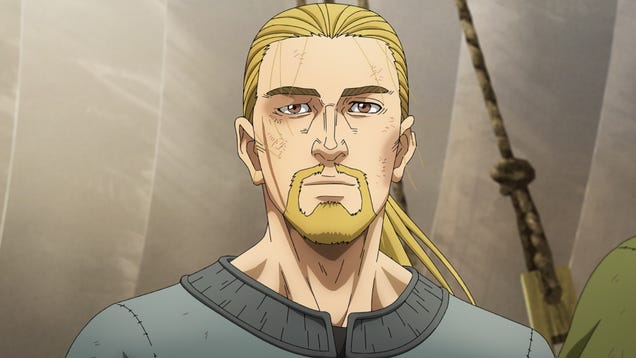 Like moths to a brilliant, roaring flame, anime fans are drawn to heroes who share the same unshakeable quality as Attack on Titan's Eren Jaeger: the will to commit unspeakable acts of violence for the sake of their own freedom. But oftentimes fans fail to appreciate that sometimes anime with nonviolent stories can be…
---
Kotaku Friday, June 16, 2023 4:39 PM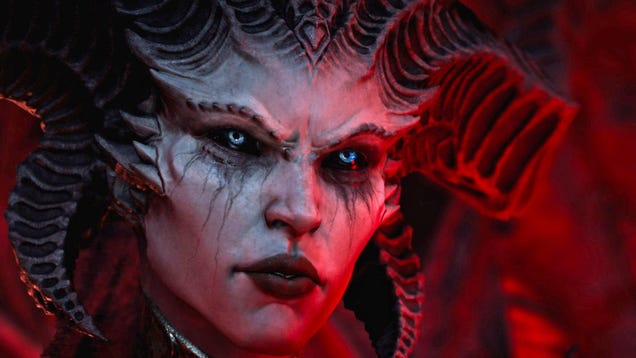 Diablo IV fans feel Blizzard's action RPG has an XP problem, in that players feel like it's hard to level up in a timely manner. Fortunately, the studio says it's willing to hear that criticism out and make changes. In a "Campfire Chat" stream featuring members of the dev team, Blizzard explained that it is working on…
---
Kotaku Friday, June 16, 2023 4:35 PM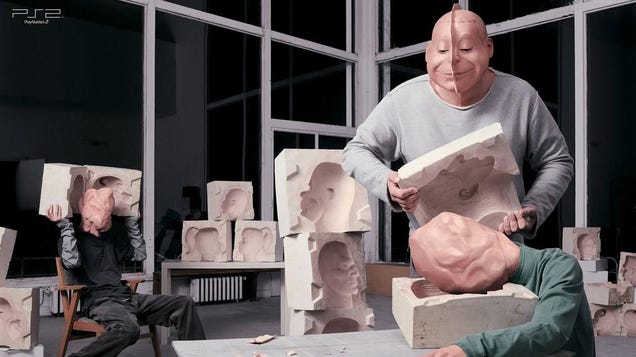 For a long time, perhaps due to the infancy of the medium, there was no "right" way to advertise home video games. As a result, some of the earliest video game companies—including some we now recognize as major industry players, like Nintendo—ended up creating some of the most bizarre TV commercials, print ads, and …
---
Kotaku Friday, June 16, 2023 3:49 PM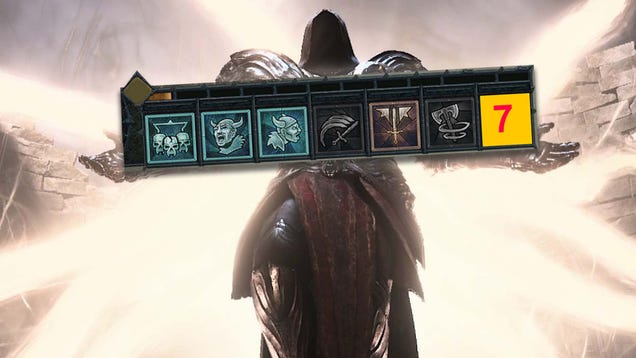 Diablo IV is a very good video game. It features all the stuff I want out of a good Diablo game, including lots of loot, thousands of monsters to kill, more loot, big dungeons to explore, cool skills to unlock, and of course, a ton more loot. But it also feels like it's missing something: a dedicated slot for your…
---
Kotaku Friday, June 16, 2023 3:40 PM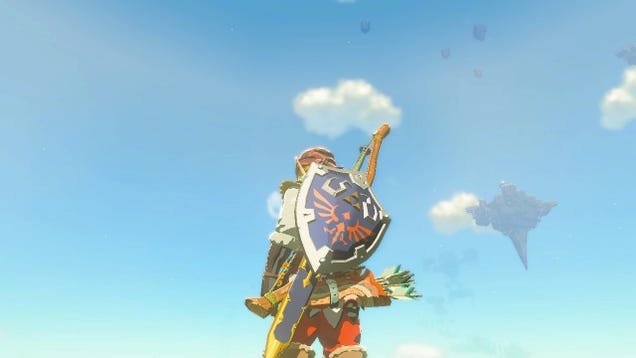 The early hours of The Legend of Zelda: Tears of the Kingdom don't give you a really good shield. The game spends a lot of time showing you how to fuse items to your shield to get some cool utility out of it, but if you want one that will take a lot of hits? Your early shield options are pretty lacking. Luckily,…
---
Kotaku Friday, June 16, 2023 2:40 PM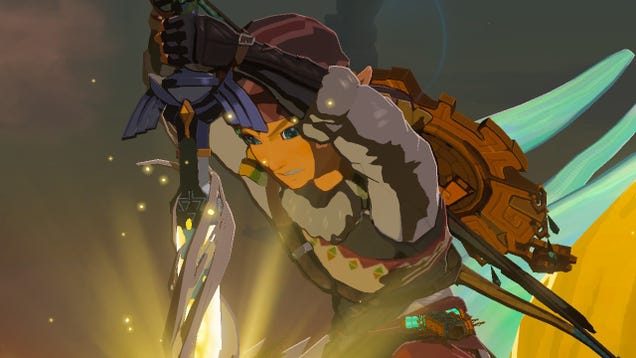 If you've already put 100+ hours into The Legend of Zelda: Tears of the Kingdom, you might be asking yourself how you can spice up this Hylian love affair between you and Link's latest adventure. Well, might I suggest a randomizer that puts enemies in places they're not supposed to be? Because a modder has made a…
---
Kotaku Friday, June 16, 2023 2:15 PM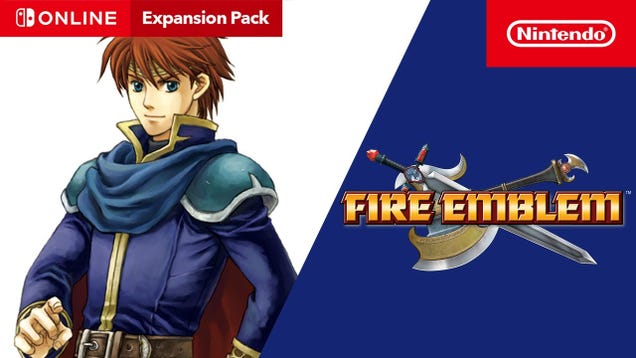 Nintendo has announced Fire Emblem: The Blazing Blade is coming to Nintendo Switch Online, and a lot of fans are probably feeling nostalgic about it because it was the first game in the tactical fantasy series to make its way to the west.

---
Kotaku Friday, June 16, 2023 1:55 PM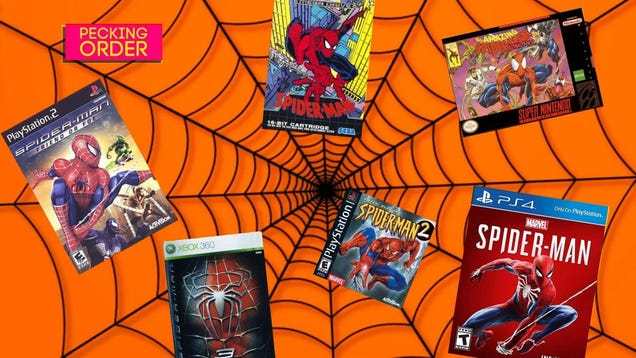 Spider-Man, Spider-Man! Does whatever a spider can! Has he had, lots of games? Yup and many, are the same. Watch out, here's our ranking of (most of) them!

---
Kotaku Friday, June 16, 2023 1:27 PM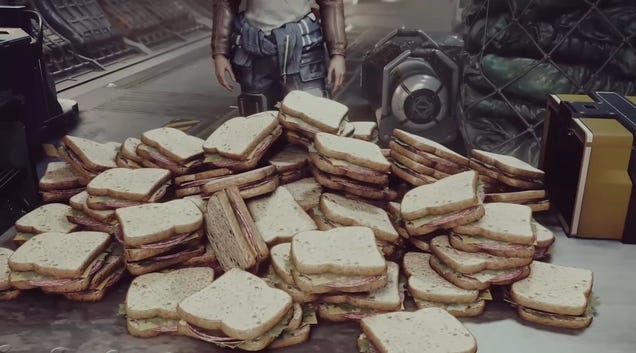 After years of speculation, Starfield director Todd Howard recently confirmed that the open-world RPG will only run at 30fps on Xbox Series X/S, where it's a console exclusive. While some fans were immediately dismayed, others have pointed out that there's likely a good reason for capping the game's framerate lower…
---
Kotaku Friday, June 16, 2023 12:55 PM
Einstein, the dog who provided the motion capture performance for Red Dead Redemption 2's pooch Cain, has passed away according to the pup's owner. I'm sorry to bring you this sad news.

---
Kotaku Friday, June 16, 2023 12:06 PM
In a recent interview with IGN, three Final Fantasy XVI directors revealed their top three Final Fantasy games of all time. Surprisingly, none of the directors' picks included mainstream fan favorites titles like mega-popular Final Fantasy VII. Instead, the devs earmarked deep-cut Final Fantasy entries not often…
---
Kotaku Friday, June 16, 2023 11:45 AM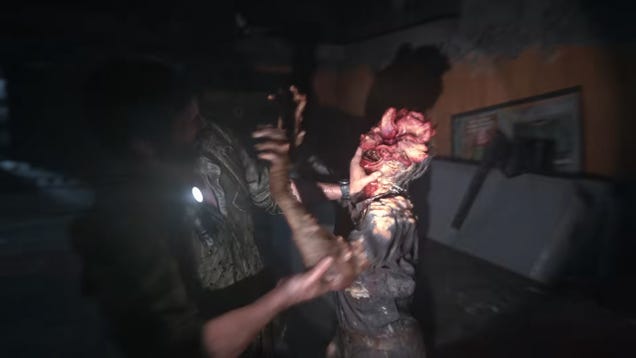 If you've ever found yourself playing The Last of Us and getting frustrated that the horror was only happening behind the safety of a screen, well, I have good news for you. Starting in September, The Last of Us' signature brand of post-apocalyptic terror is coming to Universal Studios during the theme park's…
---
Kotaku Friday, June 16, 2023 11:20 AM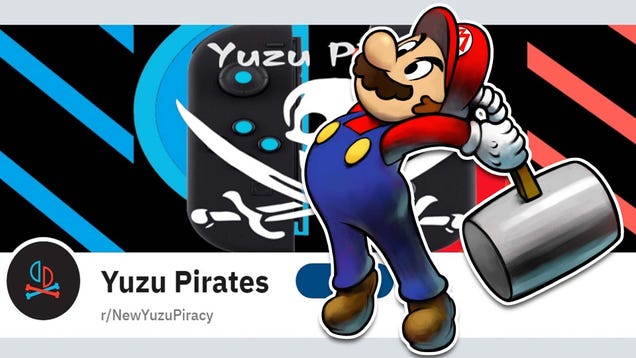 The Nintendo Switch piracy subreddit r/newyuzupiracy managed to fly under the radar for years. However, on June 13, three years after it was originally created, Reddit banned the forum after it blew up in the wake of the massive pre-release leak of The Legend of Zelda: Tears of the Kingdom.

---
Kotaku Friday, June 16, 2023 10:02 AM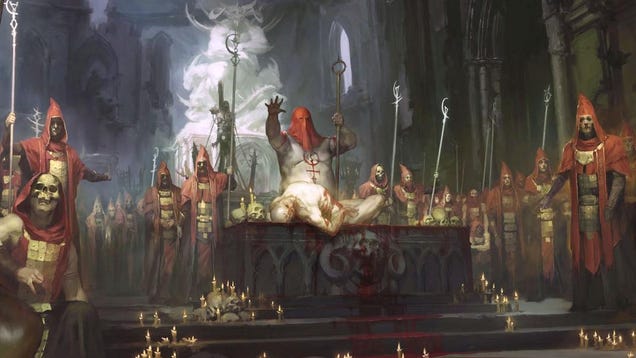 Diablo IV's Hardcore mode is not for the faint of heart. Anything that kills your character will leave them permanently dead, no matter what level they were, how much time you invested, or what gear they had. So Twitch streamer Quin69 was understandably overwhelmed with confusion and rage when his level 91 Druid with…
---
PCGamesN Friday, June 16, 2023 5:52 PM
What are the best BattleBit guns? With servers that can take up to 254 players, you're going to need a BattleBit tier list featuring the best weapons open on a second screen or device. Unless you're picking the right class and rolling out with the best gun, you're going to struggle to fight through the rabble and capture the nearly two-dozen maps available at launch. If you're tired of the annual Call of Duty releases and don't mind something that genuinely looks like a Roblox game, it's time to jump into one of Steam's biggest releases of the year with the means to be mean.
BattleBit remastered has flown to the top of the Steam charts in mid-2023 as a fresh, chaotic, and ridiculously large online shooter that's trying to pull off what big-budget releases have promised yet struggled to deliver for years. If the angled look doesn't put you off, consider looking into the best Roblox games of 2023. And if you're wondering if BattleBit is free, or what the BattleBit platforms are, we've got you covered.
MORE FROM PCGAMESN:
Best FPS games on PC
,
Best multiplayer games
,
Best indie games on PC
---
PCGamesN Friday, June 16, 2023 5:24 PM
What are the new Untitled Boxing Game codes? These freebies will light your fists on fire with tons of extra spins. This relatively secretive Roblox brawler is gearing up for a big release, and its dynamic camera and fancy footwork already have it feeling like a beat-'em-up poised for the big leagues. Climb into the ring and fight fair. Just use a few codes beforehand. Nobody needs to know.
Untitled Boxing Game certainly looks like it's very early into development, but the core functionality is all there. And it's a riot. Ready your fists and challenge anyone in the area to a punching match. If they don't take kindly to your uncalled-for throw of hands, you'll soon hear those bells ringing. Stand your ground, stay on your toes, and keep your head in the game. And if you can't quite cut it, we have plenty of Shinobi Life 2 codes for you to use instead, with Blox Fruits codes and King Legacy codes available if you're more of a pirate than a ninja.
MORE FROM PCGAMESN:
Best Roblox games
,
Roblox promo codes
,
Roblox music codes
---
PCGamesN Friday, June 16, 2023 5:28 PM
One of the most annoying things in Diablo 4, and many other RPG games, is inventory management. I'm bad at it, you're bad at it, we're all bad at it. From bigger items such as gear pieces to smaller loot like materials we wish weren't in the general tab, maintaining a clean and organized inventory can feel impossible at times. Thankfully, Blizzard has just confirmed that a future update in Diablo 4's second season will move gems to the materials tab. That isn't all we've learned, though, as the developers sat down to discuss other upcoming changes.
MORE FROM PCGAMESN:
Diablo 4 builds
,
Diablo 4 review
,
Diablo 4 classes
---
PCGamesN Friday, June 16, 2023 5:08 PM
What are the new Undawn codes? These freebie codes should make the task of surviving a zombie apocalypse a little less daunting. The shambling horrors of the game can easily swarm the town, overwhelming you and your squad. And if you're struggling to procure the necessary provisions like food and ammo between battles, these redeemables might just save your virtual life.
Undawn is unique as a survival zombie game purely for its multi-platform standpoint. It's available on both PC and mobile, giving you the opportunity to take your chances in a world overrun by the undead no matter where you are. And because it's designed with phones in mind, it's well-optimized for even older PCs. For something similar to play purely on your main machine, check out DBD codes or our list of the best survival games right now.
MORE FROM PCGAMESN:
Best zombie games
,
Best free games
,
Best survival games
---
PCGamesN Friday, June 16, 2023 4:18 PM
Payday 2 brought multiplayer games to a whole new level when it was released, uniting friends in an action-packed shooter. Since then, the game has continued to impress its community as fans prepare themselves for its upcoming sequel. Payday 2 notably offers hundreds or even thousands of hours of gameplay, a fun and whacky take on typical bank-robbing experiences in games, and most importantly, an FPS that you can always go back to for more silly thrills. If you have yet to experience hitting a cop on the head with a comically large spoon, Payday 2 is currently on sale and it's one you can't miss.
---
PCGamesN Friday, June 16, 2023 2:57 PM
What do Diablo 4 gems do? These useful items can be applied to your gear to increase defensive, offensive, or resistance stats, depending on the gear you apply them to. You'll find sockets on your armor, jewelry, and weapons where you can slot gems into place by using the jeweler at most villages.
Diablo 4 gems can be crafted or found in the open world obtained from chests and ores, and they can then be combined by a Diablo 4 jeweler to create more powerful, upgraded versions, so it's worth picking up all that you see. Check out our Diablo 4 classes hub to help you decide who you're going to slay the streets of Sanctuary as, and the best builds for each of them.
MORE FROM PCGAMESN:
Diablo 4 builds
,
Diablo 4 review
,
Diablo 4 classes
---
PCGamesN Friday, June 16, 2023 2:52 PM
Is BattleBit Remastered a free Steam game? You may be forgiven for wondering this because of the relatively low-polygon visuals and basic core gameplay. It's similar to many competitive shooters; only its low-fidelity visuals make it possible to have 254 individual players on the same map.
If that sounds enticing, you're a fan of low-poly Battlefield-style gameplay, and you want to know if BattleBit Remastered is free to play, you need only take one glance at the FPS game's Steam page. You may have other big questions before you dive into your first match, such as whether or not the BattleBit Remastered servers are down, or the BattleBit Remastered platforms you can play the game on.
MORE FROM PCGAMESN:
Best FPS games on PC
,
Best multiplayer games
,
Best indie games on PC
---
PCGamesN Friday, June 16, 2023 2:48 PM
Does BattleBit have controller support on PC? BattleBit has blown up in early access on Steam following years in development and growing social media hype.
The low-poly, 256-player FPS' popularity shows no signs of slowing down, but many players who prefer to use a controller will be eager to know how to fix BattleBit's controller support on PC. We can also run you through whether or not BattleBit is free, as well as everything you need to know about the BattleBit system requirements on PC.
MORE FROM PCGAMESN:
Best FPS games on PC
,
Best multiplayer games
,
Best indie games on PC
---
PCGamesN Friday, June 16, 2023 2:25 PM
The Sims 4 is well-known for its frequent collaborations with celebrities and musicians. Some of my core memories of playing EA's games include listening to Simlish versions of Katy Perry classics. It's no surprise then that we Simmers get incredibly excited when The Sims 4 announces that a new pop icon is coming to the simulation game. This time around The Sims team has announced that Baby Tate is coming to bless all of our ears through the in-game stereos.
Best Sims 4 mods
,
Best Sims 4 sex mods
,
The Sims 4 cheats
---
PCGamesN Friday, June 16, 2023 2:26 PM
Dead by Daylight often collaborates with other horror games and iconic TV shows, whether that be by bringing in new killers and survivors to play as or by adding relevant cosmetics to its optional shop. A good example of such collaborative efforts is Dead by Daylight's Attack on Titan cosmetic collection, featuring uniforms from the renowned anime. The collection officially dropped a year ago, and has remained available to players since. Unfortunately, it won't be around much longer, but you can quickly grab your skins during this final sale.
MORE FROM PCGAMESN:
DBD killer tier list
,
Best horror games
,
DBD codes
---
PCGamesN Friday, June 16, 2023 1:46 PM
Some of Destiny 2's less satisfying weapons and tools are due an upgrade, Bungie admits in its latest edition of This Week in Destiny. That's just what they'll be getting, then, and the Destiny 2 developer already has some plans to tweak Hand Cannons, Glaives, and Grenades in upcoming updates to its FPS game.
Destiny 2 classes
,
Destiny 2 Lightfall review
,
Destiny 2 builds
---
PCGamesN Friday, June 16, 2023 12:40 PM
What are the new Pet Capsules Simulator codes? Barely a week goes by without another pet collecting game popping up on Roblox, and these Pet Capsules Simulator codes are proof of another springing up out of nowhere for June 2023. Whether you're just getting started with this one or managed to sneak your way into some early test phases before anyone else knew a thing about the surprise release, keeping a close eye on the latest redeem codes can keep you ahead of your friends in this critter collection.
At its core, Pet Capsules Simulator looks very similar to another Roblox game it almost shares a name with. For that one, check out Pet Simulator X codes. In practice, however, it plays a little closer to the classic Roblox simulator genre of games, rewarding mouse mashing with stacking multipliers that soon reach numbers even Mr. Beast wouldn't count to. To experience some of those aforementioned gems, grab the latest Anime Catching Simulator codes or Mining Simulator codes.
MORE FROM PCGAMESN:
Best Roblox games
,
Roblox promo codes
,
Roblox music codes
---
PCGamesN Friday, June 16, 2023 12:32 PM
Want to take your gaming on the go but don't fancy a Steam Deck? A gaming laptop is surely the way to go. Unlike a gaming PC, you can't upgrade their components when new hardware comes out, but gaming laptops are convenient, portable, and these days, pretty powerful. Well, if you are in the market for one, you're in luck: the magnificent Asus ROG Strix Scar 17 has hit its lowest ever price.
Asus ROG Swift PG27UQ review
,
Asus ROG Strix X470-I Gaming review
,
Best gaming motherboard
---
PCGamesN Friday, June 16, 2023 12:29 PM
What are the BattleBit Remastered system requirements? Before you jump into the 254-player, massively multiplayer first-person shooter, low-poly guns a-blazing, we have the minimum and recommended requirements to make sure your PC is up to the task.
Best graphics card
,
Best gaming PC
,
Best SSD for gaming
---
PCGamesN Friday, June 16, 2023 12:16 PM
Where are all Diablo 4 Altar of Lilith locations? Finding these statues dedicated to the Mother of Sanctuary will reward every character on your account with permanent stat boosts. These boosts can buff one of your core stats, increase how many Murmuring Obols you can carry, or even award Paragon Points. Finding an Altar of Lilith also rewards you with Renown for the zone it's in.
These boosts might seem minor, but the sheer number of Altars of Lilith on the map - about 30 in each of Diablo 4's five zones - means that you'll receive a huge power boost if you find them all. We've traversed absolutely every corner of the Diablo 4 map to bring you every Altar of Lilith location. You need to find them if you plan to create the best build for any of the Diablo 4 classes.
MORE FROM PCGAMESN:
Diablo 4 builds
,
Diablo 4 review
,
Diablo 4 classes
---
PCGamesN Friday, June 16, 2023 12:04 PM
If there's one thing every Valorant player from Iron to Radiant agrees on, it's that Deathmatch (DM) sucks. Since Valorant's release, players have coerced the FPS game developer into several DM fixes, but all to no avail. Regular DM is a pain, and despite Riot's attempts, players have turned to Aimlabs for a serious warmup.
MORE FROM PCGAMESN:
Valorant Night Market dates
,
Valorant ranks
,
Valorant crosshair codes
---
PCGamesN Friday, June 16, 2023 11:57 AM
Where are all the Diablo 4 dungeon locations? You'll find most of them naturally. Dungeons are instanced, partially procedurally-generated areas full of monsters to kill and small puzzles to solve as you work your way to the boss. They're a great way to earn XP, grab some shiny new loot, and earn some game-changing Aspects for your class.
You can run any dungeon in Diablo 4 once you find them (except Capstone dungeons), but you should probably research which the best D4 Aspects are for the class you're playing and prioritize the dungeons that reward the best Aspects for the best builds. If you're not sure what that means don't worry, we've done the hard part for you. Here's a list of every dungeon in Diablo 4 - and the reward for completing it.
MORE FROM PCGAMESN:
Diablo 4 builds
,
Diablo 4 review
,
Diablo 4 classes
---
PCGamesN Friday, June 16, 2023 11:52 AM
The Genshin Impact version 3.7 update recently re-introduced the Divine Ingenuity event in its first rerun, and players have been using it to farm achievements and Primogems. Now titled Divine Ingenuity: Collector's Chapter, the event allows you to create your own domain and share it with players worldwide. In less than a week, the Genshin Impact community has set up and shared several domains that are perfect for earning the anime game's combat-related achievements.
MORE FROM PCGAMESN:
Genshin Impact codes
,
Genshin Impact character tier list
,
Genshin Impact leveling guide
---
PCGamesN Friday, June 16, 2023 1:49 PM
The Elder Scrolls, Doom, Fallout, Dishonored, Wolfenstein, Quake, The Evil Within - you name it, Bethesda has some of the best PC games in its catalog, and you can get most of them for next to nothing right now thanks to a sale with up to 85% off the likes of Skyrim, Oblivion, Fallout New Vegas, Wolfenstein 2, and Prey. With the Starfield release date swooping over the horizon, what better time than now to enjoy Bethesda's best?
MORE FROM PCGAMESN:
Dishonored System Requirements
---
PCGamesN Friday, June 16, 2023 11:43 AM
Hey, you. You're finally awake. Let me tell you a tale of videogame storage wars. From colossal, snow-capped mountains to verdant woodland and bustling towns, Skyrim's 15 in-game square miles are crammed with quests, treasure, and places to explore. All that for a mere 12GB. A decade on from Skyrim's release, Starfield wants to pick up where it left off. Swapping woods and mountains for nebulae and asteroid belts, Bethesda's latest exploration-focused game clocks in at an enormous 125GB.
That's a pretty hefty increase. But it's not just Bethesda and Starfield culpable for ballooning storage requirements. The Star Wars Jedi Survivor system requirements, for example, stipulated a whopping 155GB spare space, a far cry from the now-modest Skyrim PC specs. It's a clear industry trend: triple-A games getting bigger all the time.
MORE FROM PCGAMESN:
Starfield release date
,
Starfield companions
,
Starfield system requirements
---
PCGamesN Friday, June 16, 2023 11:42 AM
An early access demo for the innovative sword action game, Warhaven, is set to be unleashed during the upcoming Steam Next Fest. Fans of medieval warfare are in for a treat as classic combat is reimagined and inspiration from diverse historical cultures forms the backdrop to these fast-paced PvP battles.
---
PCGamesN Friday, June 16, 2023 11:41 AM
What are the new Pixel Piece codes? If you need to get a leg up on your Roblox pirate adventures, these Pixel Piece codes can help enormously. So long as you don't share them with the people you're trying to race to the level cap, you'll spearhead your progress and blaze through the competition by checking back regularly for new redeem codes before they expire. Here's a long list of currently active and expired codes. And because we're constantly checking them in-game, you can rest easy knowing you don't have to scour the web looking for more.
Pixel Piece is the latest in a long line of Roblox games inspired by the anime and manga franchise One Piece. Like the popular Japanese adventure story, you'll follow in the footsteps of either a pirate or marine, sailing the seas in search of treasure, baddies, and valuable Devil Fruits that can drastically alter your combat abilities. Want to try the classics as well? Check out Blox Fruits codes, King Legacy codes or, if you're into Demon Slayer, we have Project Slayers codes and Slayers Unleashed codes, too.
MORE FROM PCGAMESN:
Best Roblox games
,
Roblox promo codes
,
Roblox music codes
---
PCGamesN Friday, June 16, 2023 11:29 AM
Are there any BattleBit Remastered codes? With the massive multiplayer FPS game launching into early access, much to our delight, we were also wondering whether there was a way to gain more in-game rewards, cosmetics, weapons, and more.
BattleBit Remastered has toppled the likes of CS:GO and Starfield to become Steam's top seller, so we've been searching for all of the latest codes for cosmetics, weapons, and other freebies. As time passes, we'll update this guide with the most recent information about BattleBit codes.
MORE FROM PCGAMESN:
Best FPS games on PC
,
Best multiplayer games
,
Best indie games on PC
---
PCGamesN Friday, June 16, 2023 11:22 AM
What are the Remnant 2 system requirements? Whether you plan on blasting your way through the Root on your own or with friends, you won't need a hardcore setup to run this sequel to Gunfire Games' soulslike third-person shooter.
MORE FROM PCGAMESN:
Best graphics card
,
Best gaming PC
,
Best SSD for gaming
---
PCGamesN Friday, June 16, 2023 11:10 AM
What are Diablo 4 Helltide events? While a big part of players' experience with the game is based on leveling their characters and completing the story, we know there is a lot more to be done. The next step is to venture into the endgame portion of Diablo 4, where more difficult challenges await players who want to improve their equipment with better weapons, armor, and jewels.
While players might enjoy doing all the main quests in Diablo 4, the D4 endgame is where you can really test your builds as well as face trickier Diablo 4 world bosses. The never-ending grinding for better equipment for the Diablo 4 classes is something seasoned players of the game know – and look for – and one of the systems you'll want to seek out are the Helltide events. We've prepared a rundown on what Helltide is, how to participte, and why you should take part in all the Helltide events you can.
MORE FROM PCGAMESN:
Diablo 4 builds
,
Diablo 4 review
,
Diablo 4 classes
---
Rock Paper Shotgun Latest Articles Feed Friday, June 16, 2023 5:32 PM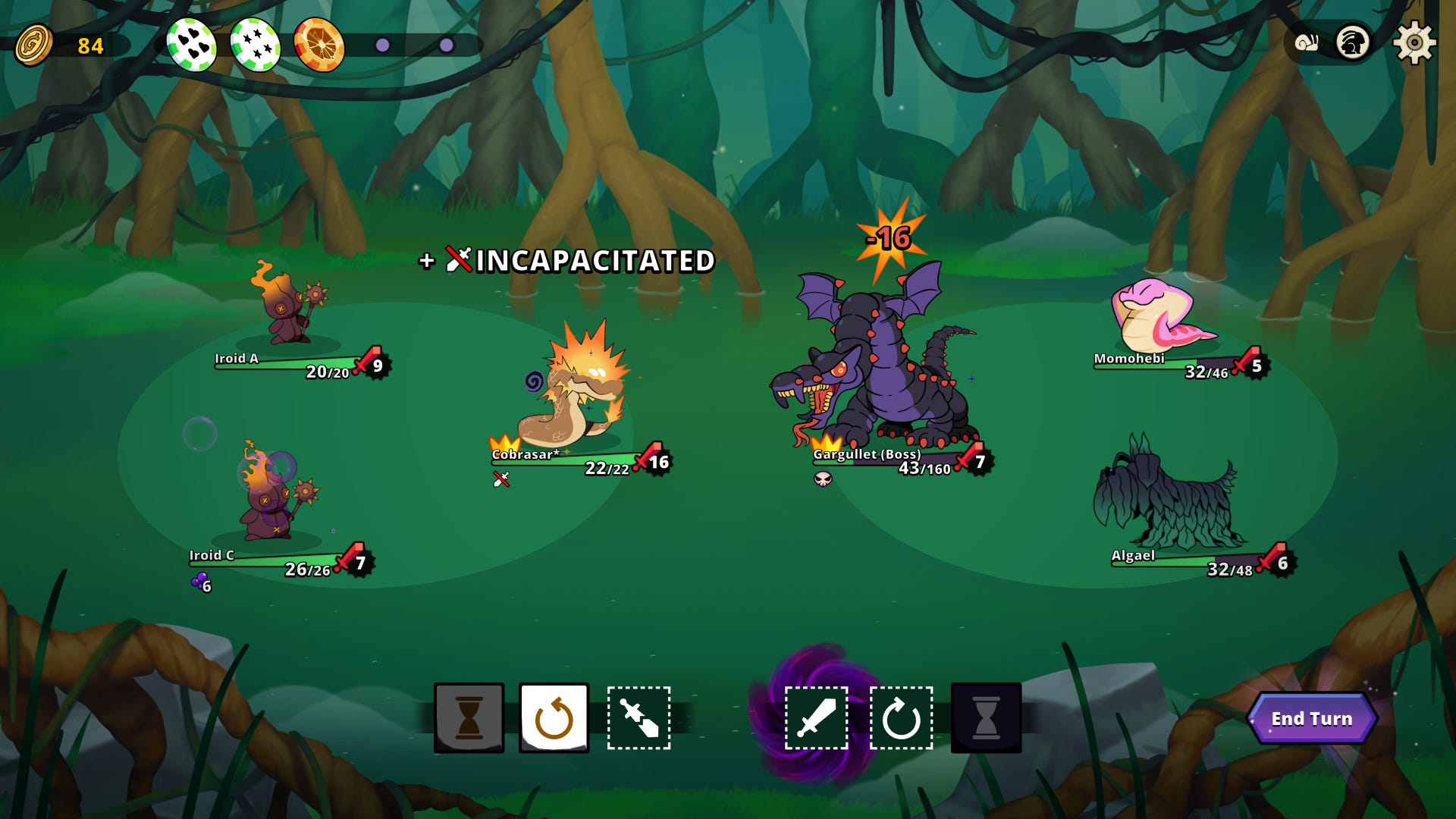 I spend quite a lot of my time thinking about dice games, so my attention was piqued by the new demo for Dicefolk - a sort of Pokémon battler but with dice (and also it's a roguelike).
---
Rock Paper Shotgun Latest Articles Feed Friday, June 16, 2023 5:04 PM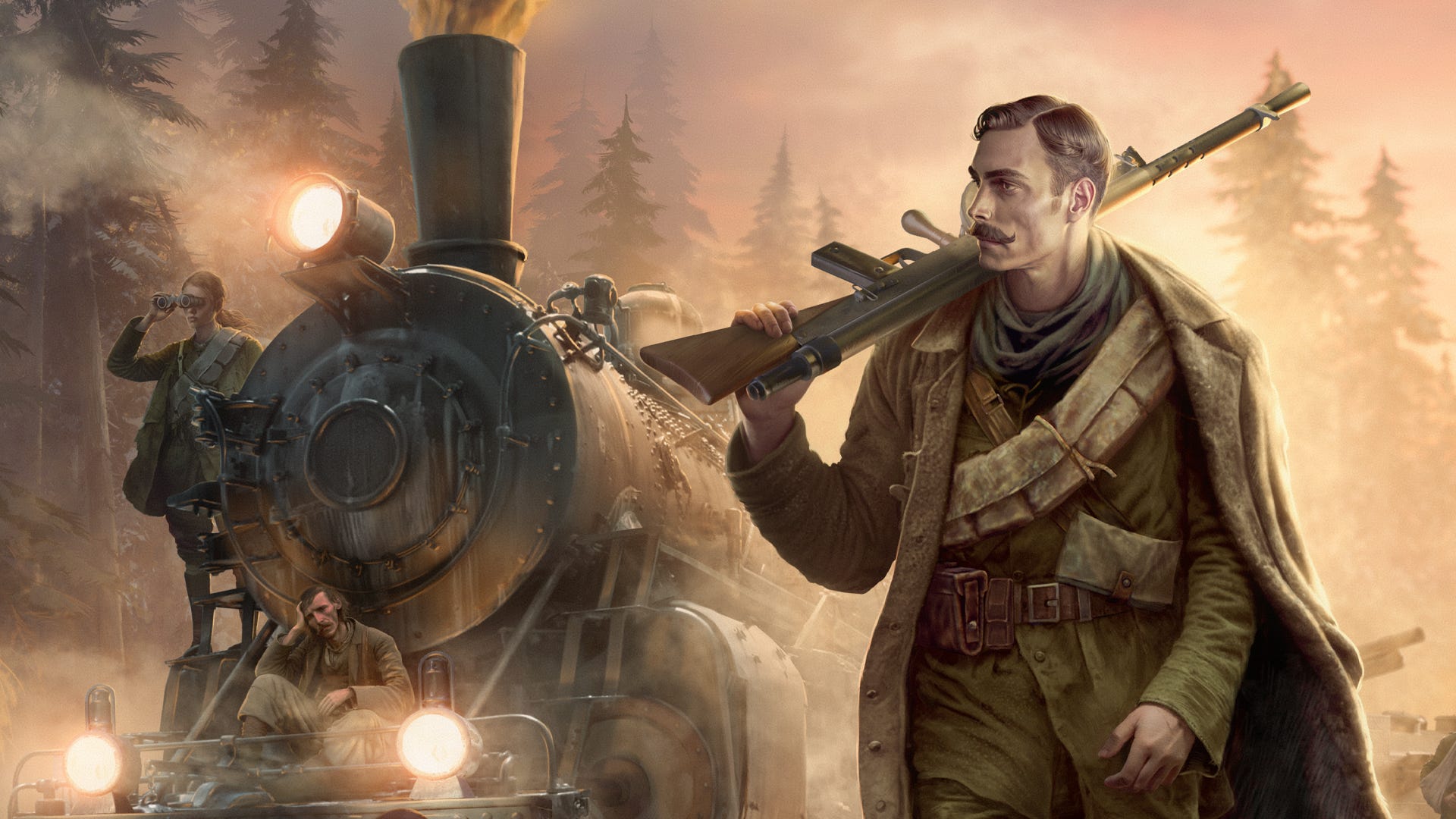 Upcoming RTS Last Train Home will task you with protecting an armoured train as it barrels through post-World War I Russia to escape the civil war. And boy, does it look cold out there.
---
Rock Paper Shotgun Latest Articles Feed Friday, June 16, 2023 4:26 PM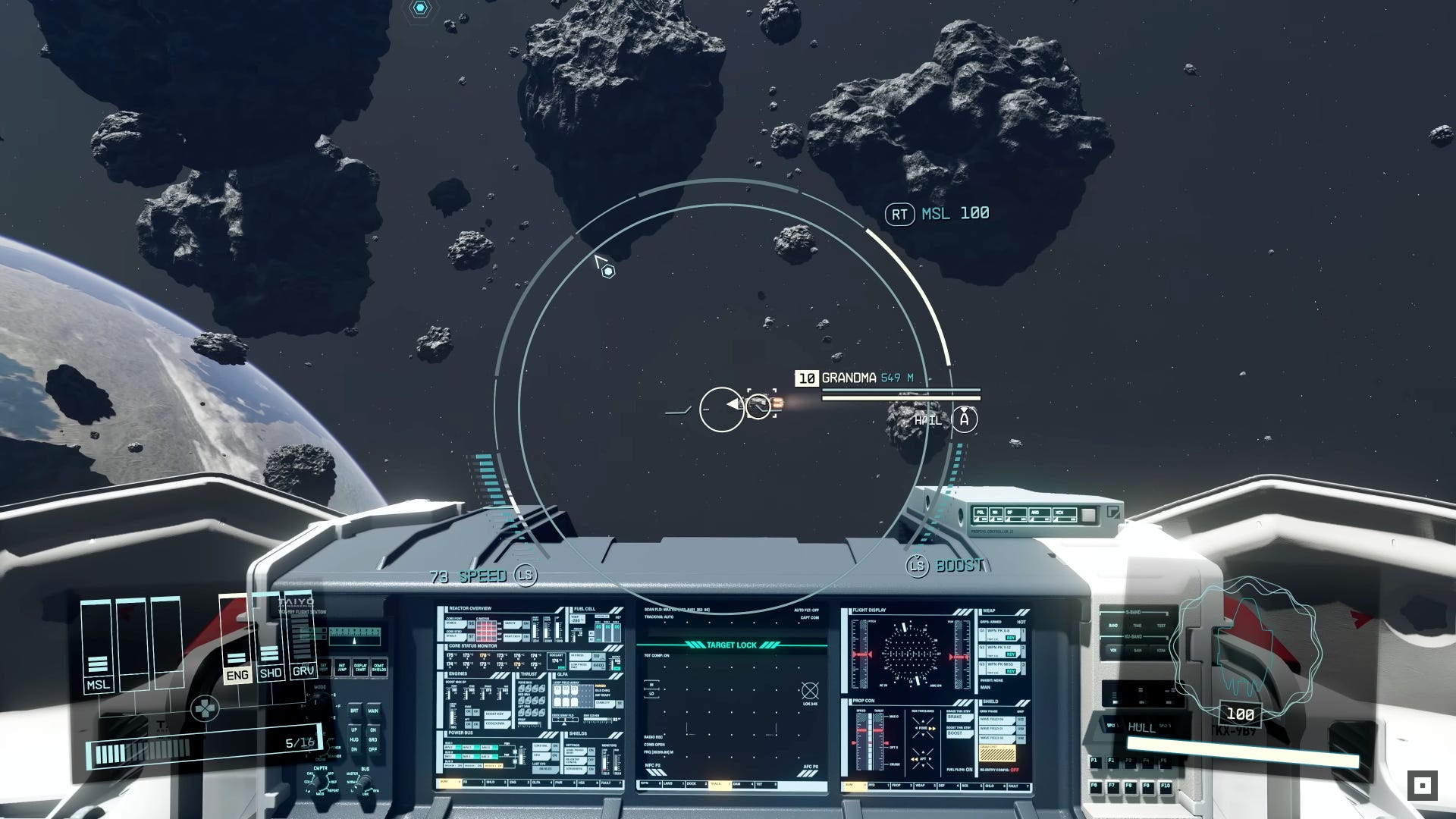 Shirley Curry - better known to the internet as 'Skyrim Grandma' thanks to a viral Let's Play in 2015 - has shot down rumours that she made a cameo in the recent Starfield Direct, adding that she won't even touch Bethesda's much-hyped space RPG while she waits for Elder Scrolls 6.
---
Rock Paper Shotgun Latest Articles Feed Friday, June 16, 2023 3:42 PM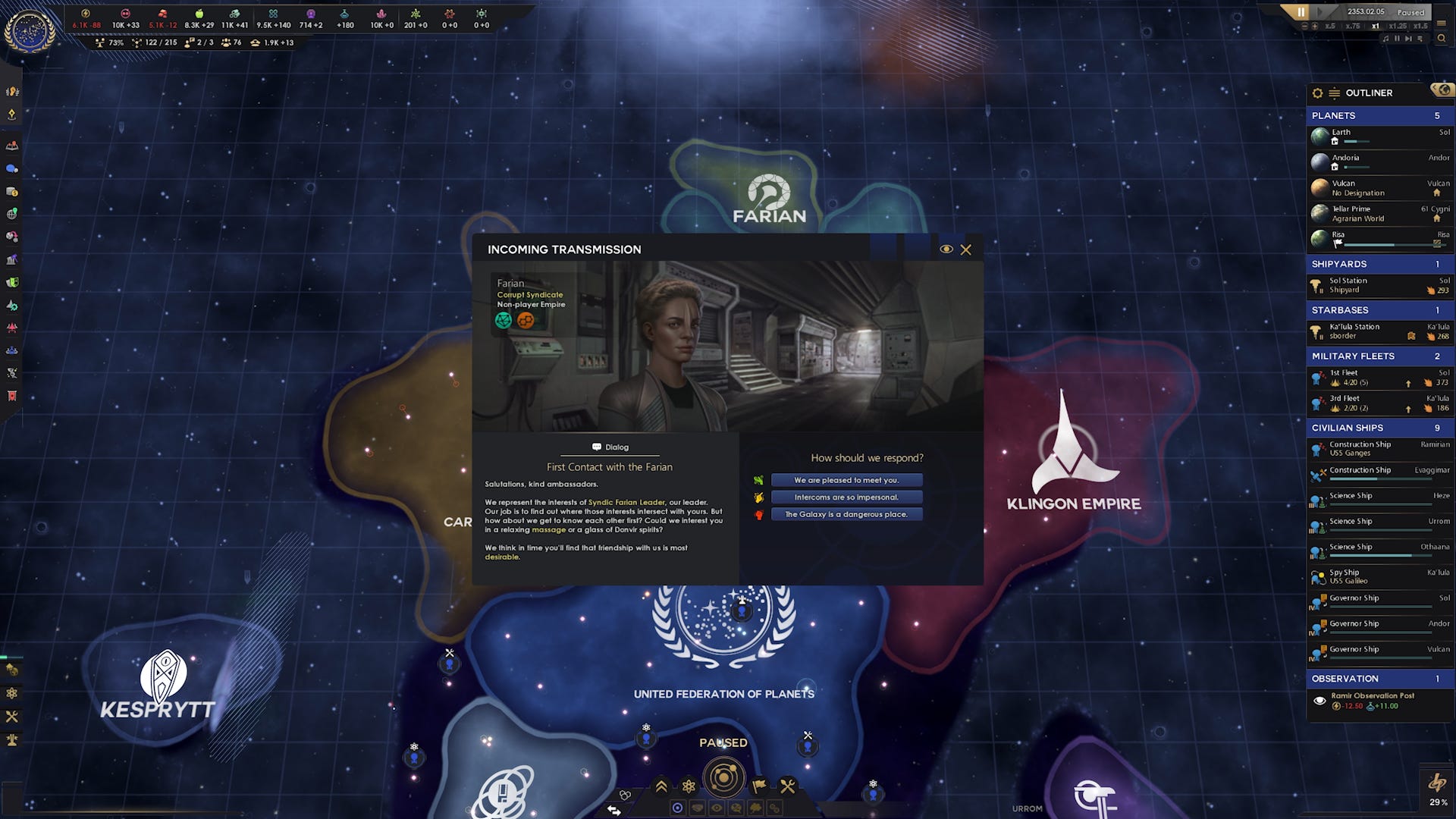 We've been given our first proper look at Star Trek: Infinite, the new grand strategy game from Stellaris makers Paradox, in action - and yep, it's definitely a Star Trek game from the makers of Stellaris.
---
Rock Paper Shotgun Latest Articles Feed Friday, June 16, 2023 2:40 PM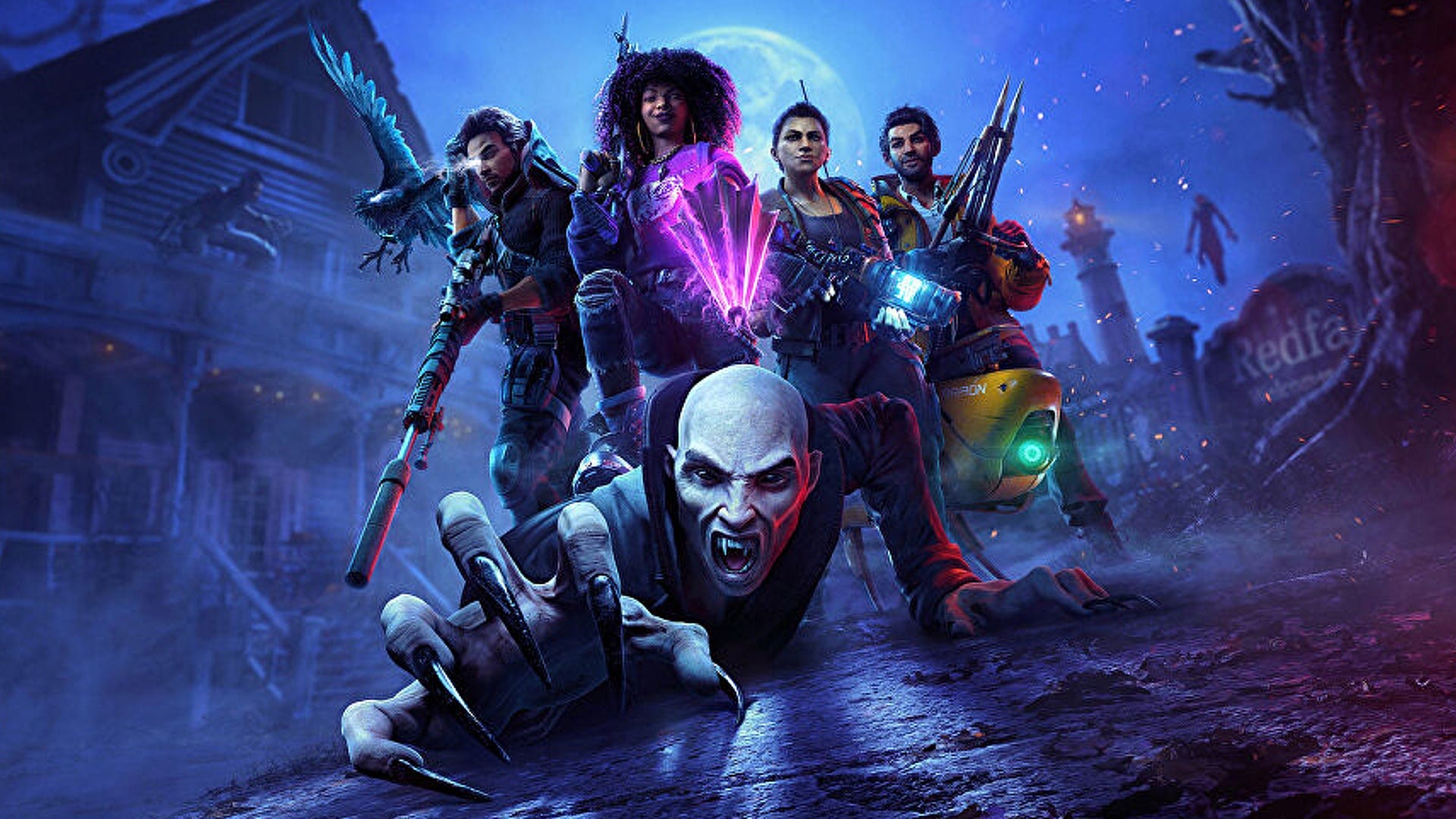 It's fair to say that Arkane's vampire-slaying co-op game Redfall was… not well received when it released back in early May.
---
Rock Paper Shotgun Latest Articles Feed Friday, June 16, 2023 12:22 PM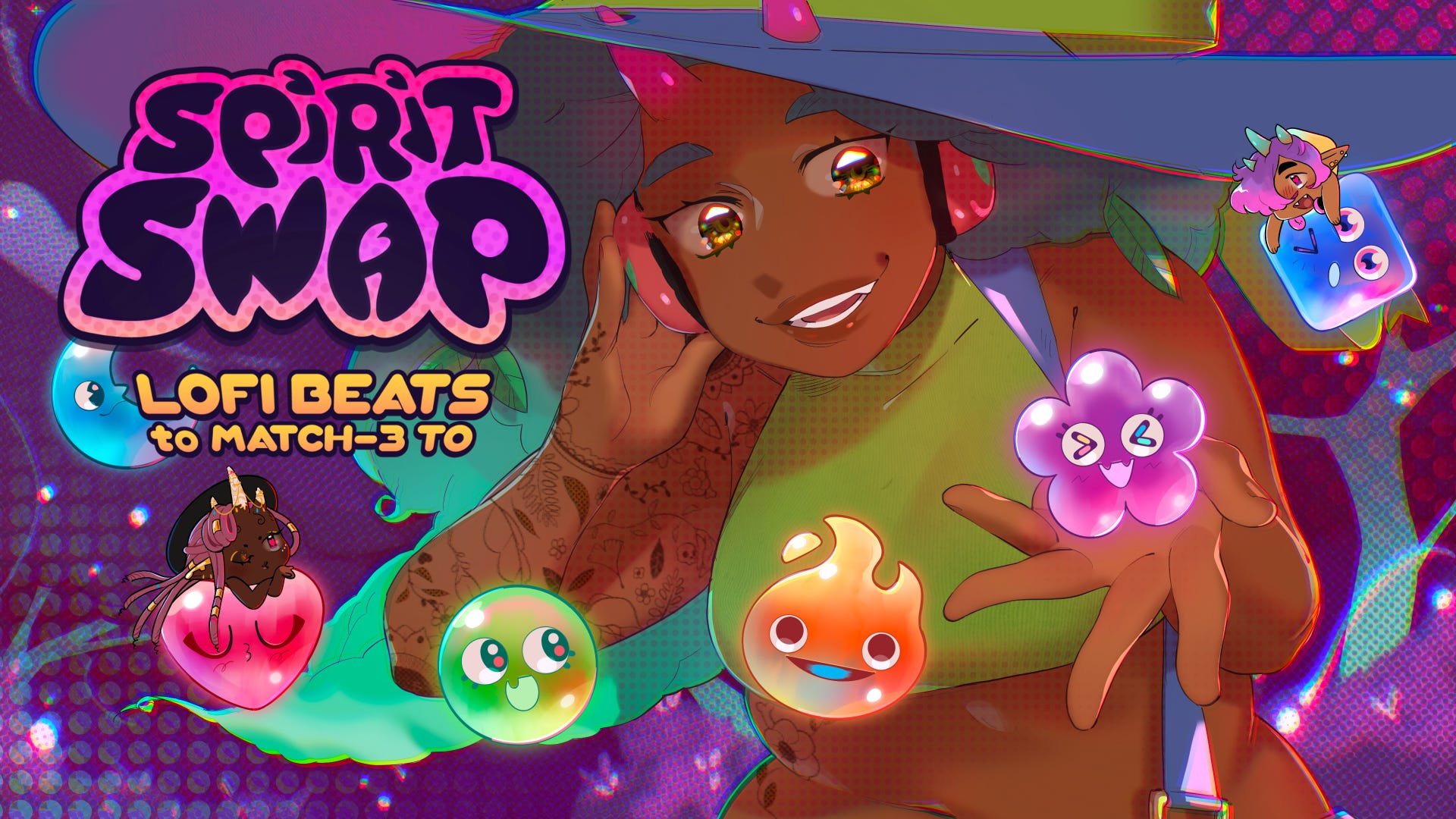 Spirit Swap: Lofi Beats To Match-3 To has been on our radar for a while now, and with its appearance at this year's Wholesome Direct during Summer Game Fest, I knew I had to go and check out the new demo.
It's different to the endless demo that Alice wrote about in February, which isn't available here. Instead, you get a taster of the game's story and versus modes. And with that, an introduction to some of the characters you'll meet (and maybe even date).
---
Rock Paper Shotgun Latest Articles Feed Friday, June 16, 2023 12:00 PM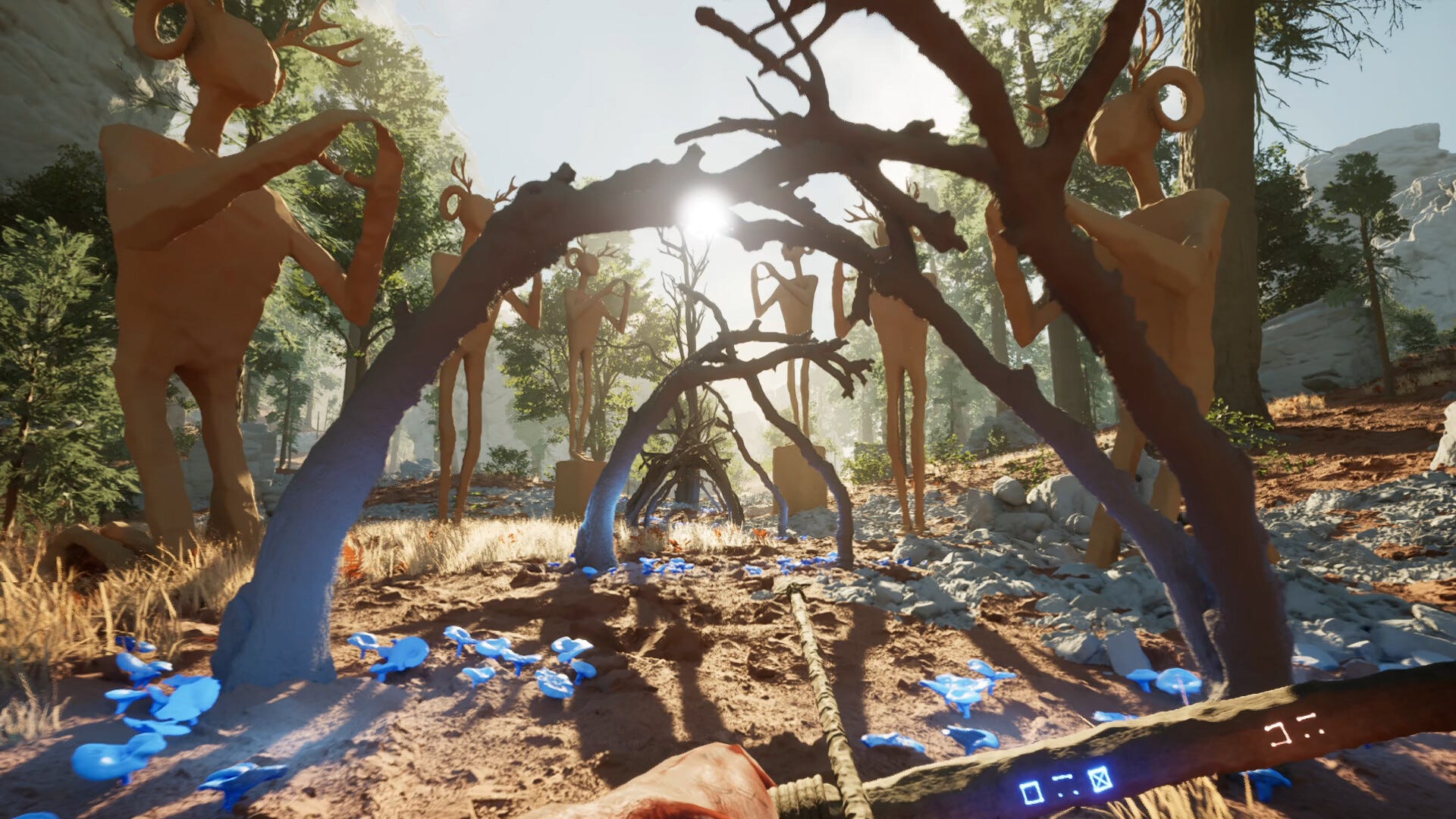 Look at any image of heavy metal horror game The Axis Unseen and you'll recognise an archetype: the stealth archer. For a certain sort of Elder Scrolls player, it's the only way to travel through a fantasy open world - perma-crouched, bow stretched lazily across the lower third of the screen. And it's an appeal that creator Nate Purkeypile understands perfectly, having spent the larger portion of his career working on Bethesda's RPGs, from Fallout 3 and Skyrim all the way through to Fallout 76.
"It's probably not the best idea for most people to do a solo open world," he says. "But at the same time, this is like my sixth one. I'm pretty sure what goes into these."
---
Rock Paper Shotgun Latest Articles Feed Friday, June 16, 2023 11:47 AM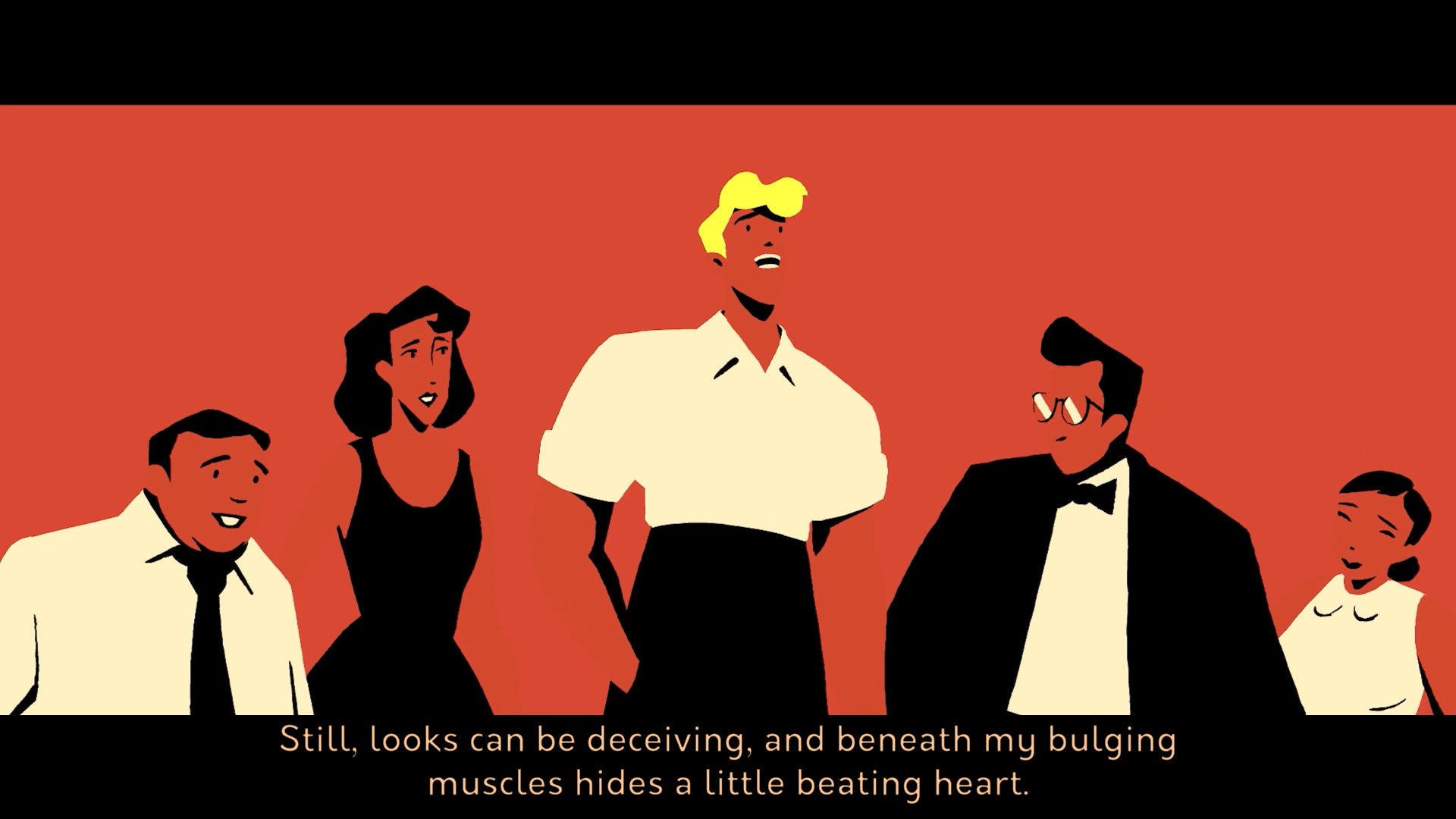 A decent name is one thing, but one like To Hell With The Ugly plain demands to be looked up. That's when you see the striking art style, and yeah okay, I'm already on on board.
Based on a French novel by Boris Vian, this tells a strange and surprisingly dark story about a famously handsome young himbo who gets caught up in a sinister plot in 1950s Los Angeles and has to adventure, talk, fight, and - horrors - reason his way to the truth. It's an adventure game with quick-time event bits, and a 50s America setting, all of which could put me off it entirely, but I can't bring myself to say anything bad about it at all.
---
Rock Paper Shotgun Latest Articles Feed Friday, June 16, 2023 11:14 AM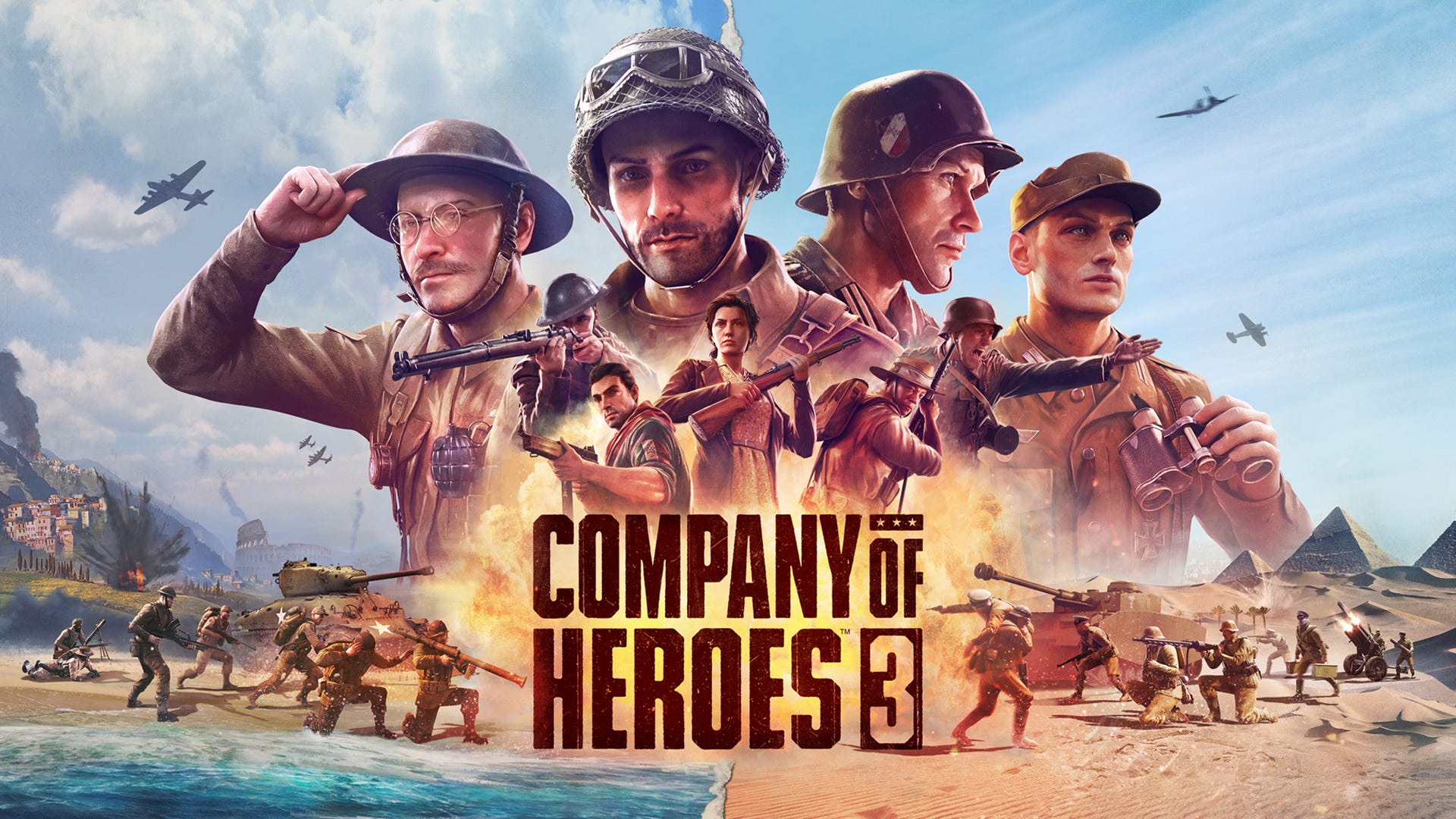 Excellent real-time strategy game Company Of Heroes 3 came out on PC earlier this year, and now its console edition has arrived on yer Xboxes and PlayStations. Listen, I know such console talk is considered heresy around these parts, but our corporate friends/siblings at sister site VG247 are running a competition right now to win a custom Company Of Heroes 3 Xbox controller. Sure, you might not want to play Company Of Heroes 3 specifically with said controller, but controllers in general are useful things that we at RPS use a lot for playing other types of games, and hey, we thought you might want to know about it, just in case. You can enter here if you fancy your chances.
---
Rock Paper Shotgun Latest Articles Feed Friday, June 16, 2023 10:42 AM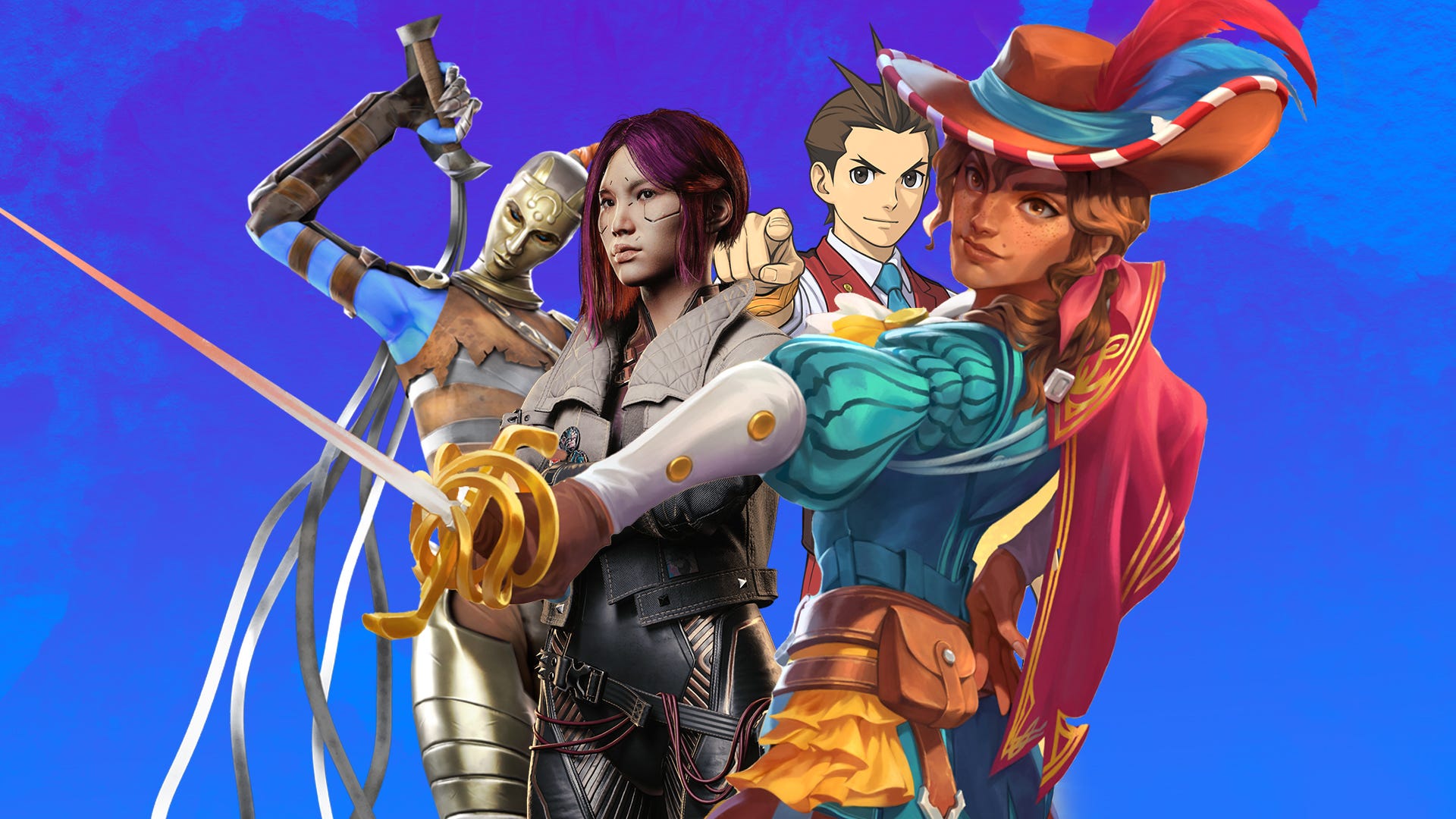 When Geoff Keighley announced in 2020 that he would be filling the space left by the recently cancelled E3 with his own gaming festival, none of us suspected that from that point on we would be doomed to an endless stream of livestreams from now until the heat death of the universe. Did 2020's summer of gaming ever end? It did not. It is a constant. Like the stars in the sky or the ocean blue. Geoff is here. He has a game to show you. It's probably a horror game set in space. Doesn't that look great? Now let's take a look at the first game by a new studio comprised of ex-Bioware devs.
Yep, that's right. Not-E3 2023 is over (I think?) and once again I've commanded team RPS to dig their microphones out of storage before forcing them to tell me about their favourite game from the cavalcade of directs, showcases and presentations that have replaced my once beloved E3 weekend.
---
Rock Paper Shotgun Latest Articles Feed Friday, June 16, 2023 10:42 AM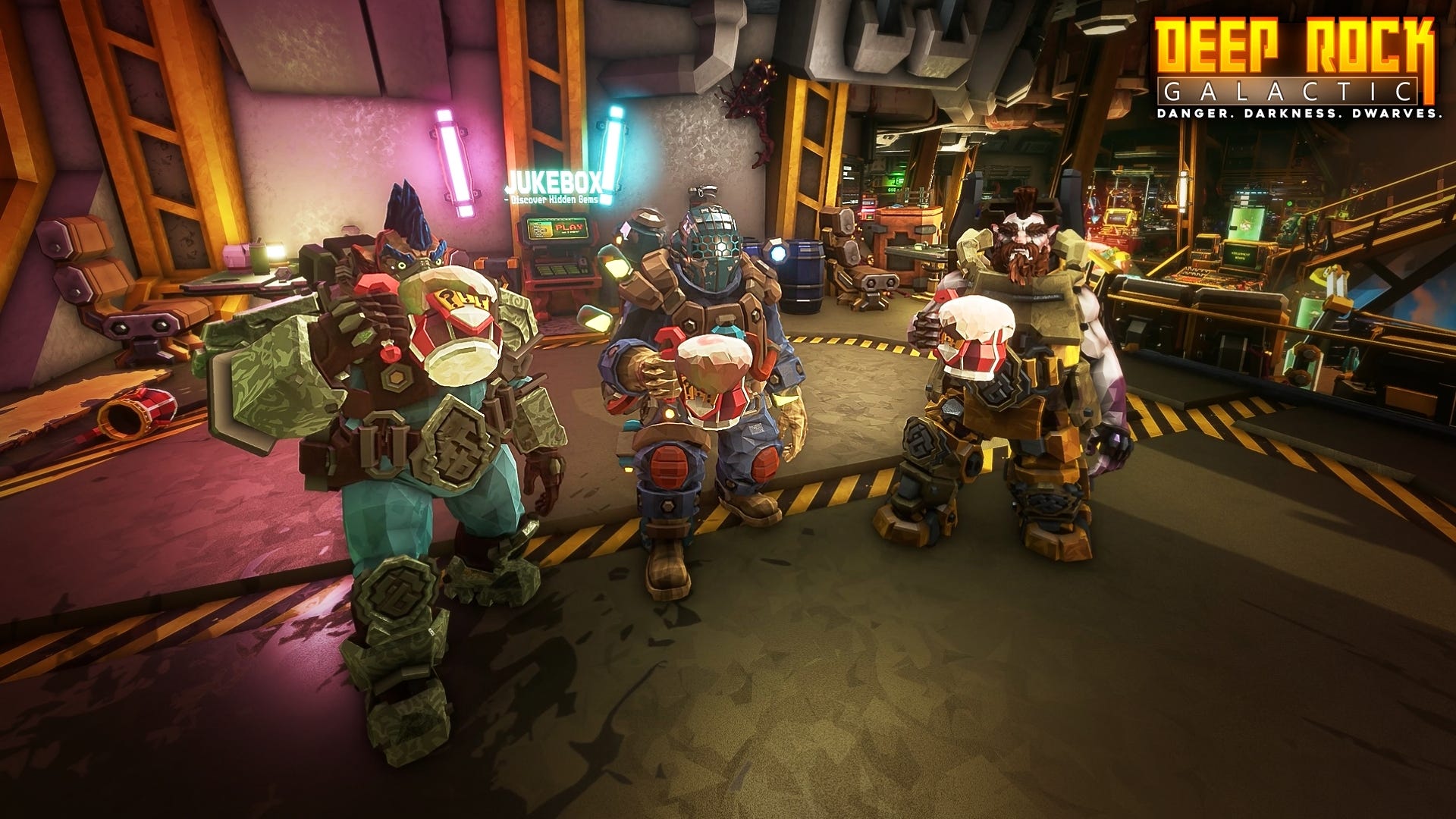 Ahead of Deep Rock Galactic: Survivor, Ghost Ship Games continue to update the original co-op, space dwarf FPS game. Deep Rock Galactic went live with its season 4 content yesterday. Titled Critical Corruption, the update has added a new event with plenty of new enemies, and fulfilled some community requests.
---
Rock Paper Shotgun Latest Articles Feed Friday, June 16, 2023 10:40 AM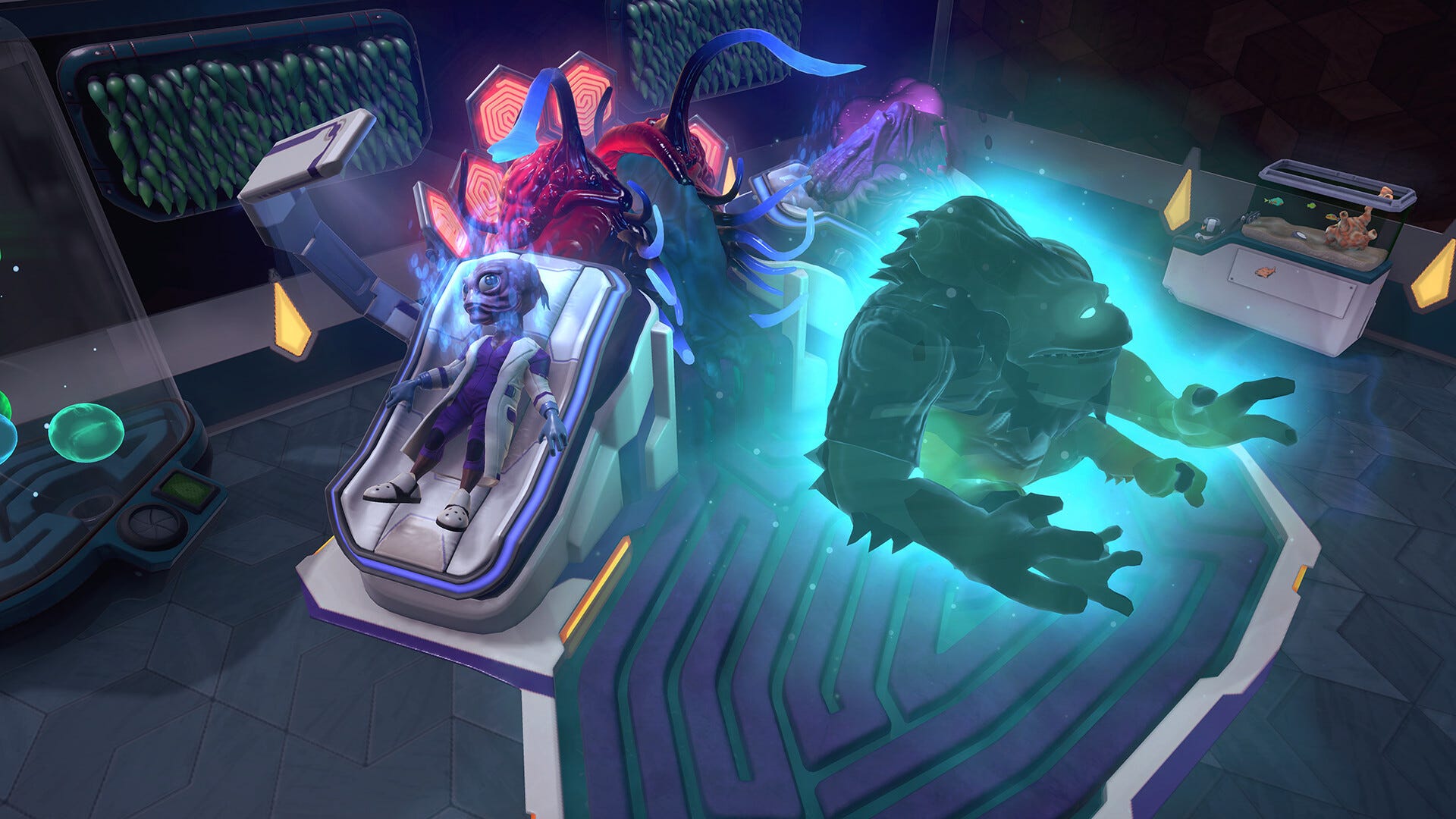 You know me, folks: I love management sims, and I love people in physical distress. Wasn't I only delighted, then, to play a bit of Galacticare, an upcoming hospital management sim in the same sticky vein as the hospitals Theme or Two Point. The twist? These hopsitals are in space! Like those managment games, your task is to build a hospital that runs as smooth as some kind of alien baby's bottom (the alien probably has tentacles), where you want to treat people and prevent them from dying as much as possible, but largely because death is bad for your profit margin more than any altruistic impulse. I mean you can be altruistic if you want, I suppose, but if you run out of money it's harder to build more weird bone-fixing machines.
The tone - though Galacticare has strange diseases like being eaten from the inside out by a singularity, and wacky treatments including a sort of laser disco machine - is actually much closer to kind of satire-ish hijinks of spacestation management game Startopia than I had expected, thanks in part to the extremely dry AI helper offering input, and the many alien species who'll come to you for treatment.
---
Siliconera Friday, June 16, 2023 4:00 PM
Persona 3 Reload will have fully-voiced Social Links, as well as new scenes to further explore the world and character dynamics. It will have the most voiced lines in the history of the Persona series thus far. It will also be easier to max out Social Links in a single playthrough this time around. [Thanks, 4Gamer!]
The main story and Social Links will be the same as the original. There will also be some aspects of FES and P3P in Reload, though you won't be able to play The Answer or as FeMC. As well, there will be new scenes to dive deeper into the world and characters. For example, there will be scenes where the MC gets to interact more with the male party members. In the original P3, you couldn't have Social Links with the guys, so these scenes will help to explore their friendship.
As for the Social Links, Persona 3 was not designed for players to max them out in a single playthrough. It wasn't impossible, but it was very difficult. The development team expressed surprise that people managed it in the first place. This was due to the high Stat requirements you needed to start some of them, as well as needing to make the right choices in dialog. In Persona 3 Reload, it will feel closer to maxing out all the Social Links in Persona 5 Royal. It won't be easy, but it'll be possible if you spend enough time on it.
Persona 3 Reload will come out on the PS4, PS5, Xbox Series X, Xbox One, Xbox Game Pass, and Windows PC via Steam some time in early 2024. The Japanese voice cast will be the same as the original. Meanwhile, there is a whole new English cast for Reload.
The post Maxing Out Social Links Will Be Easier in Persona 3 Reload appeared first on Siliconera.
---
Siliconera Friday, June 16, 2023 3:30 PM
Shimamura's Avail line will release Persona 5 clothing like shirts starting on June 24, 2023. They will also be available from the online store. They are not on the website yet. So to get a closer look at them, you will have to wait until that date. However, a few were teased like a Morgana parka with hood.
Here's a teaser for the items.
https://twitter.com/gravail/status/1669646076377452544
In total, there are three items to purchase from the Avail Persona 5 clothing line. They are:
Face Towel: 1,200 JPY
Parka: 1,800 JPY
T-shirt: 1,800 JPY
There are multiple designs for the Persona 5 face towel and shirt. One of the towels shows the MC in his both his civilian and his Joker form. The other one shows the members of the Phantom Thieves using their level-up portraits. The idea of using these icons also appears on one of the T-shirts. The front of it has the Phantom Thieves logo on the front, and the back has the jagged red line and portraits you see after battle when you level up.
As for the parks, wearing it makes you look like Morgana. It comes with a hood that has cat ears and Morgana's face on it. There is also a tail on the back and a yellow kerchief-like design around the neck. It's unclear from the pictures if the tail is just a design or if it's a real one that will dangle from the back.
The Avail Persona 5 apparel line will become available starting on June 24, 2023. Persona 5 Tactica, the newest spin-off of Persona 5, is in development and will come out on November 17, 2023 for the PS4, PS5, Xbox Series X, Xbox One, Xbox Game Pass, Nintendo Switch, and Windows PC via Steam.
The post Persona 5 Avail Shirts and Clothing Include Mona Parka appeared first on Siliconera.
---
Siliconera Friday, June 16, 2023 3:00 PM
Now that the Summer Game Fest and "not" E3 showcases are pretty much done, lets go over our favorite game announcements. So much came up, both during the June 8, 2023 presentation and the other developer and publisher presentations. So let's point out titles people might have missed and share what we can't wait to play.
After seeing all the Summer Game Fest, Xbox Games Showcase, and PlayStation Showcase games, I think the ones I liked best are Beastieball and Persona 5 Tactica. The former is because I loved games like Inazuma Eleven and Dodgeball Academia, and it's giving me similar sorts of vibes. As for Persona 5 Tactica, I was hesitant about another spin-off! But I love strategy games, so I'm willing to give it a chance. -- Jenni
The two games that stuck out to me were actually completely unexpected. I'm not a huge fan of Akira Toriyama's aesthetic style, but SAND LAND's ramshackle vehicles looked absolutely charming and I cant wait to start patching them together. Similarly, I'm not much for side scrollers but Prince of Persia: The Lost Crown won me over with it's visuals and the promise of Persian mythology. I better get some sandals ready, seems I'm going to be spending a lot of time in the desert. -- Elliot
Two standout titles for me during Summer Games Fest were Metaphor: ReFantazio and Star Wars Outlaws. Outlaws feels just like the open-world Star Wars game I've been hoping for, especially after the tragic late cancellation of 1313, though I am a bit cautiously optimistic for now. On the other hand, Metaphor is the JRPG I didn't know I wanted. Taking the classic Atlus turn-based systems from the Persona series and applying it to a gorgeous, unique fantasy world has me immensely excited. Plus, its UI might be the greatest of all time. -- Cody
Two games caught me by surprise this year. I'm not a massive Star Wars fan, yet Star Wars: Outlaws managed to win me over, while Jusant was a cute little treat. Apparently the key to getting my attention is adding a lil friend who rides on the protagonist's shoulder. However, the big game for me was Alan Wake 2. Control was my favourite game of 2019 and got me deeply invested in Remedy's bizarre shared universe. I have been ready for Alan Wake 2 from the moment the AWE DLC ended, and finally, here it is! It has weird deer-head cultist people! It's split between the real world and the dark world! It may sort of have Max Payne in it? It's all happening, and I'm excited for October now. Only thing missing is a lil friend riding on either Saga or Alan's shoulder. Can't have everything, I guess. -- Leigh
The post What Were the Best Summer Game Fest and Not-E3 Game Announcements appeared first on Siliconera.
---
Siliconera Friday, June 16, 2023 2:30 PM
In an interview between 4Gamer and the main developers of Persona 3 Reload, Atlus revealed it will remove the Fatigue system from the game. This will help to make Persona 3 feel like a more modern Persona game. There will also be some QOL changes to mechanics like Tartarus exploration to improve the player experience. [Thanks, 4Gamer!]
The original Persona 3 had a Condition system. Fighting or exploring Tartarus for too long could fatigue your characters. This lead to a chance of them getting sick the next day. Tired and sick characters had lower stats. It would also be easier for enemies to knock them down or inflict them with status effects. Conversely, if you rested up the night before a Tartarus day, you had a chance of being in Great condition. Characters would have higher stats, such as a higher Crit Rate.
Organizing your schedule to prevent your characters getting Sick, or to work around them, was part of Persona 3's time management system. However, this system does not mesh well with the series's current calendar system. Getting Sick was random. So it could stress out players who planned their schedule days in advance. Since the Fatigue system actively affected how much fun players had, Atlus chose to remove it for Persona 3 Reload.
There are some minor QOL changes in Tartarus as well. Because the development team wanted to preserve Persona 3's atmosphere while making it easier to play (like Persona 5), it struggled on how to make Tartarus exploration a better experience. For example, the feeling of emptiness while climbing up the shadowy corridors of Tartarus during the Dark Hour was something the dev team wanted to retain. Tartarus will still be randomly generated. But the team added things like party member conversations to keep it from becoming stale.
Persona 3 Reload will come out on the PS4, PS5, Xbox Series X, Xbox One, Xbox Game Pass, and Windows PC via Steam some time in early 2024.
The post Persona 3 Reload Will Remove Fatigue System appeared first on Siliconera.
---
Siliconera Friday, June 16, 2023 2:00 PM
Square Enix announced its e-Store in Japan will begin selling the Final Fantasy XIV job, crafting, and gathering icon pins again. These sorts of pins originally appeared prior to 2020. Disciples of War and Magic jobs, Disciples of the Hand, and Disciples of the Land are all represented. All of them will arrive in Japan on September 2, 2023. The North American storefront isn't stocking them yet, but often does put up listings for these sort of items within a week or so.
There are 24 different kinds of pins on the way. Each one costs 660円 (~4.70). Not every role appears. For example, there aren't pins for roles like the Blacksmith, Culinarian, Fisher, or Leatherworker. When it comes to jobs, the Astrologian, Bard, Blue Mage, Dancer, Dark Knight, Dragoon, Gunbreaker, Machinist, Monk, Ninja, Paladin, Reaper, Red Mage, Sage, Samurai, Scholar, Summoner, Warrior, and White Mage will appear. The Alchemist, Botanist, Miner, and Weaver icons will also be available.
First, here are all the Final Fantasy XIV job class icon pins coming up later this year.
[gallery columns="4" size="full" ids="968540,968541,968542,968543,968544,968545,968546,968547,968548,968549,968550,968551,968552,968553,968554,968555,968556,968557,968558,968559" link="file"]
Here are the two Disciples of the Hand Final Fantasy XIV pins for the Alchemist and Weaver.
[gallery columns="2" size="full" ids="968536,968537" link="file"]
And these are the two Disciples of the Land icon ones for the Botanist and Miner.
[gallery size="full" link="file" columns="2" ids="968539,968538"]
It isn't uncommon for merchandise tied to Final Fantasy XIV jobs to appear. Square Enix sold acrylic stands and icon magnets in the past.
Final Fantasy XIV is available for the PS4, PS5, and PC, and these new pins will arrive in Japan on September 2, 2023.
The post Final Fantasy XIV Job Icon, Crafting, and Gathering Pins Will Return appeared first on Siliconera.
---
Siliconera Friday, June 16, 2023 1:30 PM
RGG Studio revealed more details about Kiryu's new Agent fighting style in Like a Dragon Gaiden. At the RGG Summit Summer 2023, Executive Producer Masayoshi Yokoyama detailed the fighting styles in the game. The first of these styles is Yakuza Style, which is Kiryu's typical style from other games in the series.
However, there is also a new style in Like a Dragon Gaiden. It's called Agent Style, and it is representative of Kiryu becoming an agent for a secret organization. It's inspired by spy movies, giving Kiryu gadgets to fight with against foes.
As seen in the Like a Dragon Gaiden Summer Game Fest trailer, Agent Style gives Kiryu a wire that he can use to grab enemies and objects from afar. He can command a fleet of drones that can be used for distraction and other forms of crowd control. There's also a glimpse of an exploding cigarette that Kiryu casually throws into a crowd of goons.
Yokoyama also confirmed that Like a Dragon Gaiden will mainly be taking place in Sotenbori, based on Osaka. Sotenbori previously appeared in Yakuza 0, Yakuza 2 and Yakuza 5.
The RGG Summit also featured the first look at a cutscene from Like a Dragon: Infinite Wealth. The scene features Ichiban and Kiryu having a heart-to-heart about marriage.
https://www.youtube.com/watch?v=CgluZbGREW8
The RGG Studio team announced that more details on both Like a Dragon Gaiden and Like a Dragon: Infinite Wealth will be revealed at another RGG Summit event in Fall 2023.
Like a Dragon Gaiden: The Man Who Erased His Name will release on November 9, 2023. It will release for PS4, PS5, Xbox One, Xbox Series X/S and PC.
The post Like a Dragon Gaiden's New Agent Fighting Style Revealed appeared first on Siliconera.
---
Siliconera Friday, June 16, 2023 1:00 PM
Ahead of the first Hololive English Connect the World concert, all of the Vtubers who will appear performed on a new song. The track is called "Connect the World." When announced, it was also billed as the first "all-star" song for this branch. Here is the Hololive English song "Connect the World." Its performers include Amelia Watson, Calliope Mori, Ceres Fauna, Gawr Gura, Hakos Baelz, Irys, Nanashi Mumei, Ninomae Ina'nis, Ouro Kronii, and Kiara Takanashi. While this is an ensemble piece, every Vtuber does get their own "moment" with a solo to showcase their own singing abilities. (Members like Baelz, Calliope, and Irys especially are known for their singing and original performances.)
https://www.youtube.com/watch?v=bitH6NZ_e2Q&ab_channel=hololiveEnglish
As an aside, even though this song only includes all Hololive English branch members, ones from other branches will be at this first concert. For example, three from Hololive Indonesia will appear as guests at the event. Ayunda Risu, Moona Hoshinova, and Pavolia Reine will show up too. The Japanese branch members Hoshimachi Suisei, Houshou Marine, and Tokino Sora will also show up.
The Hololive English first concert Connect the World will involve Myth, Project: Hope, and Council Vtubers performing at the Inglewood, California YouTube Theater on July 2, 2023.
The post All Hololive English Vtubers Sing New Song Ahead of 1st Concert appeared first on Siliconera.
---
Siliconera Friday, June 16, 2023 12:30 PM
Apex announced its Genshin Impact Ayaka and Hu Tao figures, with both due out in 2024. AmiAmi, which ships worldwide, is taking pre-orders for both of them. The Ayaka one is the more expensive of the two. It costs ¥23,700 (~$168.15) at the retailer. The Hu Tao one is ¥2,470 (~$17.52). Of the two, Hu Tao will appear first. It debuts in April 2024. Ayaka will show up in September 2024.
First, here's a closer look at the Hu Tao Genshin Impact figure. It features a chibi version of the character riding a ghost. The figure is attached to its base by a spring, for some degree of motion. It is about 10cm (~4in) tall.
Here's a closer look at the prototype.
[gallery columns="2" size="full" ids="968518,968519,968520,968521" link="file"]
The Ayaka Genshin Impact figure from Apex is far larger and more elaborate. It is a 1/7 scale one, which means it stands at 29cm (~12in). She's in the middle of the dance she does in-game. The stand features the Inazuman background and pool where she performed it, and she has a fan expended. AmiAmi also offers a clear file of her to go with it as a purchase bonus.
Here's how Ayaka and the clear file will look, based on the prototype photos.
[gallery columns="2" size="full" ids="968525,968522,968523,968524" link="file"]
Genshin Impact is available for the PS4, PS5, PC, and mobile devices. There's still no update on the Switch version. The Apex Hu Tao Genshin Impact figure will appear in April 2024, with the Ayaka one following in September 2024.
The post Apex Genshin Impact Ayaka and Hu Tao Figures Arrive in 2024 appeared first on Siliconera.
---
Siliconera Friday, June 16, 2023 12:00 PM
HoYoVerse announced that a special Honkai: Star Rail event will take place on July 1, 2023 at Anime Expo Los Angeles. The event will feature four guests. Connor "CDawgVA" Colquhoun and Garnt "Gigguk" Maneetapho, who voice NPCs in the game, will be among them. There will also be merchandise available including light cone badges, character stands and mousepads.
Honkai: Star Rail's presence at Anime Expo was originally announced back in April as part of the Honkai World Tour. The tour will also visit conventions in France, Germany, Taiwan and Japan. It is unknown if the event at the Los Angeles expo will be a panel or something like a meet-and-greet, but it will take place on July 1, 2023 from 1-3 pm PDT and feature guests Colquhoun, Maneetapho, Emily "Emirichu" Sim, and Sydney Ann "Sydsnap" Poniewaz. Colquhoun voices the NPC Peak, Maneetapho appeared as a vagrant NPC in Belobog.
You can find the announcement tweet below, which also features a map of the booth's location at the expo. It will be in the West Hall at E8.
[embed]https://twitter.com/honkaistarrail/status/1669555106910699520?s=20[/embed]
HoYoVerse also recently announced twin figures of the Star Rail protagonists in Conductor's uniforms. It also added chat functionality to the game.
Honkai: Star Rail is available now on Mobile and PC, with a PS5 version scheduled for Q4 2023. Anime Expo Los Angeles will take place from July 1st to July 4th, with the Honkai: Star Rail booth holding an event on the 1st at 1 pm PDT.
The post Honkai: Star Rail Special Event Will Appear at Anime Expo 2023 appeared first on Siliconera.
---
Siliconera Friday, June 16, 2023 11:30 AM
HoYoverse announced measures it will take regarding the Honkai: Star Rail Everwinter City Museum Ledger of Curiosities event. It is currently broken. You can't get past the Prosperous Glory portion of the questline and event. As a result, everyone will get 120 Stellar Jade as an "apology" and the event will now end on August 6, 2023.
The Honkai: Star Rail museum event in Belobog on Jarilo-VI was supposed to "end" on June 26, 2023. After that date, people would be able to go back and reexperience the story and earn some rewards, but not the limited time ones. As part of the event, you manage areas of the museum to increase their stats and attractiveness and also find missing attractions for it during quests. There are different phases, triggered by leveling up areas and their elements, recruiting staff and placing them, and filling up exhibits.
Currently, people end up getting "stuck" when they get to Prosperous Glory. This means they can't finish restoring the museum or getting the standard or limited time rewards. HoYoVerse's announcement said it will be fixed after the 1.2 patch maintenance on July 19, 2023. The 120 Stellar Jade will be sent out and able to be claimed until August 17, 2023.
Honkai: Star Rail is available for PCs and mobile devices, and a PS5 version will arrive later in 2023.
The post Honkai Star Rail Everwinter City Museum Event Extended appeared first on Siliconera.
---
Siliconera Friday, June 16, 2023 11:00 AM
HoYoVerse announced that the Genshin Impact Summer Festival will take place in the cities of New York, Paris and Berlin over the course of July 2023. Each gathering will take place over two days and have have its own specialty program, along with food, merchandise, and photo opportunities. There will also be Summer with Genshin Impact events at select conventions, including DoKomi and Japan Expo.
The first event will be held in Paris July 1-2, 2023. The specialty program will feature a collaboration with Yamaha music that will aim to teach guests how to play assorted music from Genshin Impact.
New York will be the site of the second gathering over July 22-23, 2023. Though there are no details on the specialty program there, HoYoVerse stated that the festivals will work with talents and artists from local communities.
Finally, the Berlin festival will occur on July 29-30, 2023. It will feature an "Evening Extravaganza" and a firework display.
You can find the Twitter announcement with a registration link below:
[embed]https://twitter.com/GenshinImpact/status/1669495003159183361?s=20[/embed]
HoYoVerse also recently released a soundtrack video showcasing music from the Sumeru region and the character Alhaitham, and detailed the ongoing Feast of the Departed Warriors event.
Genshin Impact is immediately available on the PC, PS4, PS5, and Mobile. The Genshin Impact Summer Festival will take place in Paris on July 1-2, 2023, New York over July 22-23, 2023, and in Berlin between July 29-30, 2023.
The post Genshin Impact Summer Festival Will Appear in New York, Paris, and Berlin appeared first on Siliconera.
---
Siliconera Friday, June 16, 2023 10:30 AM
We already knew the Like a Dragon Gaiden: The Man Who Erased His Name release date thanks to Summer Game Fest 2023, so the new Yakuza game RGG Summit Summer event involved a reveal of some of its voice actors. The extended presentation introduced who will be playing characters like Kazuma Kiryu, as well as involved them appearing on stage at the event. Most importantly, we learned Takaya Kuroda will return as Kiryu.
Here's the list of all the Like a Dragon Gaiden voice actors revealed during the new Yakuza game showcase:
Kazuma Kiryu: Takaya Kuroda
Kosei Shishido: Yasukaze Motomiya
Yuki Tsuruno: Yoshiyuki Yamaguchi
Akame: First Summer Uika
Homare Nishitani: Kim Jaeuck
In addition, we already learned VShojo Vtuber Kson won the Grand Prix auditions and will appear in Like a Dragon Gaiden as well.
In case you missed the RGG Summit Summer 2023 edition, here's the full presentation on YouTube. The announcement of Like a Dragon Gaiden voice actors, as well as the new Yakuza game's cast appearing, begins at the 27 minute mark.

Like a Dragon Gaiden: The Man Who Erased His Name will release on November 9, 2023 for the PS4, PS5, Xbox One, Xbox Series X, and PC.
The post Like a Dragon Gaiden Voice Actors Revealed appeared first on Siliconera.
---
PC Invasion - FeedDDD Friday, June 16, 2023 5:53 PM
Missions in Warzone DMZ come in all forms, and all have various levels of complexity. Some missions require you to find items, which can be really small, so you may miss them while searching. For example, looking for Vintage Wine bottles was really hard to do in Season 3. Because of the size and quantity of these bottles, players had to spend longer than usual looking for them. In Season 4, this is very much evident. For the DMZ mission called Shadow Company Intel, you need to find a laptop. This seems straightforward, but the problem is that the laptop is tucked away well. This guide will show where to find the Shadow Company laptop in Warzone 2 DMZ. Warzone 2: Where to find the Shadow Company laptop in DMZ To help you get your bearings right, the first thing you want to know is that you need to find the Ashkia Science Center. Head to the Town Center region, it should be on the western side of the island. The exact location of the Science Centre will be in the eastern section of the r...
---
PC Invasion - FeedDDD Friday, June 16, 2023 5:19 PM
The Legend of Zelda: Tears of the Kingdom allows you to do an amazing amount of things in its massive version of Hyrule. You can spend hours creating a vehicle for yourself, doing side quests, or finding materials to upgrade armor or cook new food dishes. One type of materials you're going to need to find to upgrade your armor is the different parts of the elemental dragons that fly around Hyrule. Naydra is one of these dragons, and finding this dragon and knowing how to get certain body parts can be a bit tricky. Here's our guide on how to get Naydra's Claw in Tears of the Kingdom. Where to find Naydra's Claw in Tears of the Kingdom The first step to getting Naydra's Claw is to find Naydra itself. You can use our guide on the specific location of Naydra in Tears of the Kingdom. But to generalize the location, you can find Naydra on the east side of the map, circling Hateno Village and Mount Lanayru. Naydra appears out of the Depths at the Naydra Snowfield Chasm, meaning you ...
---
PC Invasion - FeedDDD Friday, June 16, 2023 5:03 PM
The Legend of Zelda: Tears of the Kingdom features a traveling merchant named Koltin. He's an eccentric sort, which is nothing new for the franchise. He's also a bit difficult to find, which also isn't unusual. Fortunately, this guide tells you where to find Koltin in The Legend of Zelda: Tears of the Kingdom. Tears of the Kingdom – where to find Koltin Koltin trades otherwise useless Bubbul Gems for more useful items, including the Bokoblin Mask, Lizalfos Mask, and Lynel Mask. Along the way, he also provides the three pieces that comprise the Mystic armor set. To find the roaming merchant Koltin, you must search at night in the hills around stables or towns. He doesn't stick to any one location. Instead, he travels around the land and usually appears somewhere nearby as night falls. Screenshot by PC Invasion The first time you meet with Koltin, he will always be in the same location: near Woodland Stable. He and his brother...
---
PC Invasion - FeedDDD Friday, June 16, 2023 4:51 PM
Diablo 4 is already quite hard, even on the easiest World Tier 1 difficulty. But, just like any other Diablo game, it's the bosses that add to the challenge. Some are fun and others can be downright annoying to beat. Elias, who is one of the main antagonists in Diablo 4 has been in thorne in the player's side. His boss fight is made up of a couple of different parts, and all require their own strategy. If you want to know how to beat Elias in Diablo 4, this guide will break down the boss fight for you. Diablo 4: How to beat Elias Elias in Diablo 4 is crucial to the story and important to Lilith. He's responsible for bringing her back to life, and to lead the effort of helping her become a Prime — the ultimate evil. Taking him on is different based on who you play as, and what build you're creating. When I faced him, I was the Necromancer class, which made going up against Elias rather simple. For the other classes, things may not be the same. First Encounter A...
---
PC Invasion - FeedDDD Friday, June 16, 2023 4:39 PM
Are you wondering if Oculus is down at the moment or how to check status and fix any issues if it is? When Oculus is down, you may encounter error messages such as "something went wrong" or "generate a new device code," indicating a possible problem with either the Oculus servers or your configuration. However, it can be challenging to determine whether this is a widespread or localized issue. How to check if Oculus is down Image: Downdetector.com To determine if Oculus is experiencing any issues, you can visit the Oculus page on the Downdetector website. This platform displays any outages reported by other Oculus users within the past 24 hours. Additionally, users can interact with each other by leaving comments, which can help you determine the extent of the issue you are experiencing. Unfortunately, if the Oculus servers are down, you can do nothing to fix it. You must wait patiently until the Meta team finds and addresses the issues causing t...
---
Tabletop Gaming News – TGN Friday, June 16, 2023 4:00 PM
The Celtic Animal Knot Dice Kickstarter campaign is gaining remarkable momentum. The campaign, which aims to produce beautiful dice that connect in a Celtic knot pattern, has already garnered an impressive $38,693 in pledges, overwhelmingly surpassing its initial $5,000 goal. As it stands, 542 backers have pledged their support with 13 days still to go …
---
Tabletop Gaming News – TGN Friday, June 16, 2023 2:00 PM
Chaosium Inc. has announced that "Cults of RuneQuest: The Lightbringers," will be available for purchase this August. This volume is the second book in the new "Cults of RuneQuest" sourcebook series, which delves deeper into the rich lore of the RuneQuest TTRPG. The book serves as a comprehensive guide for players to the storm pantheon, …
---
Tabletop Gaming News – TGN Friday, June 16, 2023 1:35 PM
Frrrridaaaaay! I hope your week went by well. Mine had its ups and downs, but, as usual, I'm looking forward to the weekend. And, though, it's 2 weeks from now that I'm most-excited about, any weekend can be a good weekend. I haven't figured out what I want to do, culinarily yet, but I'll figure …
---
Tabletop Gaming News – TGN Friday, June 16, 2023 12:00 PM
Daily Magic Games has recently launched a Kickstarter campaign for their latest tabletop game, "Castellans of Valeria." Set on Valeria's western frontier, the game puts players in a head-to-head contest to construct the most magnificent city jurisdictions in Kosk, aiming to secure the coveted position of Castellan. The Kickstarter campaign, which ends on June 20, …
---
Gaming Instincts – Next-Generation of Video Game Journalism Friday, June 16, 2023 5:49 PM
---
Gaming Instincts – Next-Generation of Video Game Journalism Friday, June 16, 2023 5:04 PM
---
Gaming Instincts – Next-Generation of Video Game Journalism Friday, June 16, 2023 4:18 PM
---
Gaming Instincts – Next-Generation of Video Game Journalism Friday, June 16, 2023 3:46 PM
---
Level Up Friday, June 16, 2023 10:45 AM
Curious players can get their hands on Embark Studios' ARC Raiders for the first time via…