---
Kotaku Monday, November 28, 2022 8:30 PM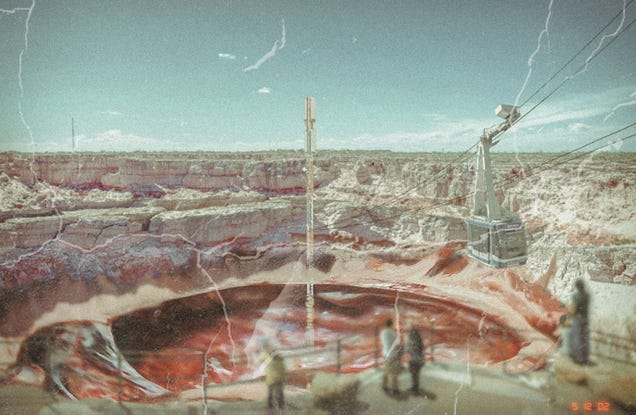 Mystery Flesh Pit National Park is a fictional project by Trevor Roberts, who having started on Reddit has for the past few years has been posting stories and artwork to his website, fleshing (sorry) out the tale of a huge creature that is discovered underground in Texas and...turned into a tourist attraction.

---
Kotaku Monday, November 28, 2022 7:35 PM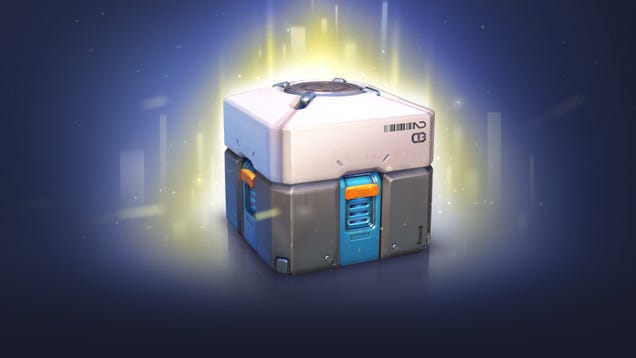 Following the example set by governments in places like Belgium and the Netherlands, an Australian politician has put forward a bill that would, if passed into law, massively restrict the use of loot boxes in video games aimed at children.

---
Kotaku Monday, November 28, 2022 6:21 PM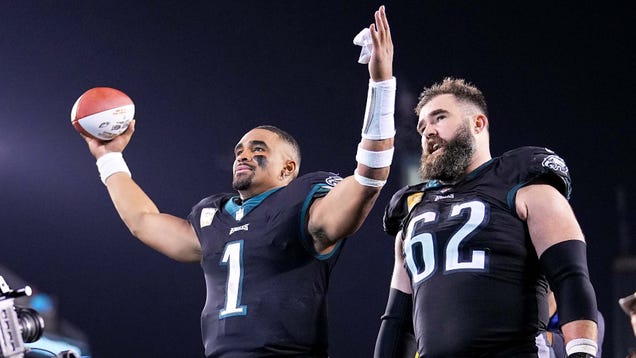 The Philadelphia Eagles currently have the best record in the NFL, with 10 wins and only a single loss. And while you might expect this great record is the result of hard work, lots of practice, talented players, and some luck, you might be surprised to discover that Grand Theft Auto and online roleplaying are also a…
---
Kotaku Monday, November 28, 2022 6:00 PM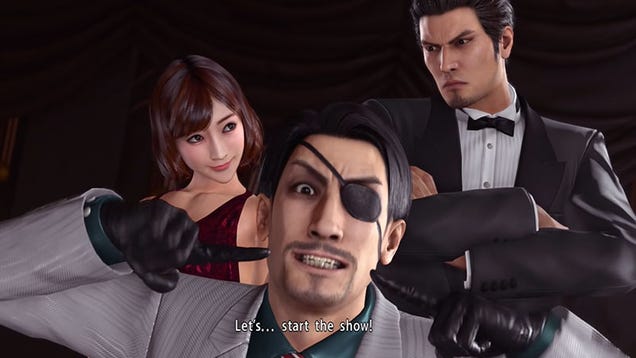 Every Yakuza game has some kind of weird side hustle going on where players can sink hours of their time into what's essentially a management sim. In Like a Dragon is was a confectionary store. In Yakuza 6 it was a baseball team. In one of the series' two upcoming games, though, it's going to be something more…
---
Kotaku Monday, November 28, 2022 4:44 PM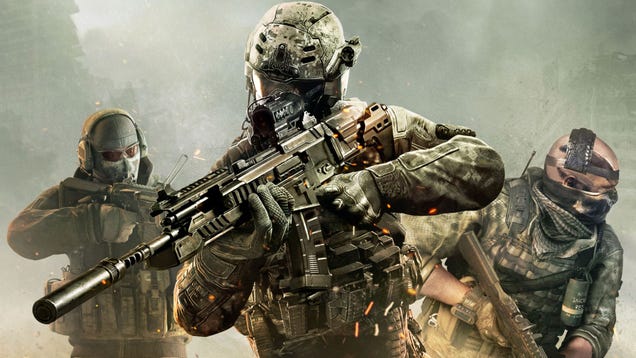 Another day, another report or story about Microsoft doing whatever is needed to make sure its purchase of Activision Blizzard is allowed to happen. This time, it's reported that Microsoft is willing to offer some concessions to regulators to get the deal approved, including a deal to keep Activision games on…
---
Kotaku Monday, November 28, 2022 4:10 PM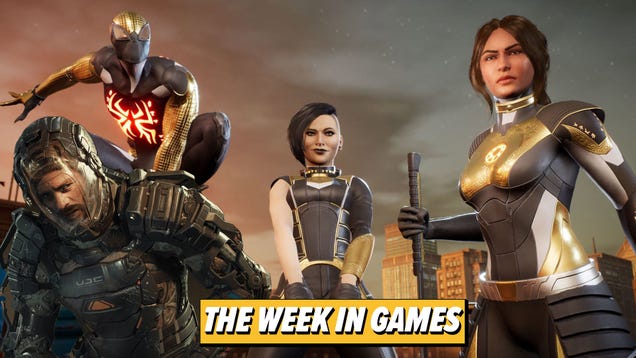 ---
Kotaku Monday, November 28, 2022 3:45 PM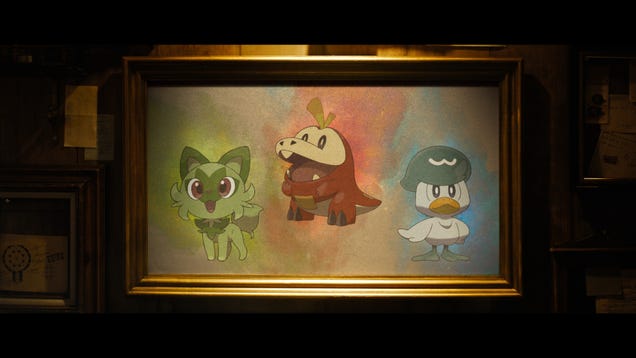 The persimmon-hued Pokémon Fuecoco is dumpy, with pointed buck teeth sticking out of its gaping mouth. Its arms are small and probably inflexible, and it bumbles around Pokémon Scarlet and Violet on its stone-sized toes, trying to gobble burnt-up fruits. What a dummy. But Fuecoco also leaks and spits fire, which is…
---
PCGamesN Monday, November 28, 2022 4:35 PM
Destiny 2 Triumph-hunter shadowevil completed all active Triumphs in the popular FPS game, capping off a long and arduous but rewarding series of challenges that positions him among a few elite players who have completed the impressive feat.
Destiny 2 has hundreds of Triumphs, some of which include challenging achievements such as earning solo 'Flawless' distinctions on dungeons and 'Flawless' distinctions on raids. Flawless entails beating these activities, which are already some of the most difficult in the game, without dying. However, with hard work and the help of a solid fireteam, shadowevil was able to complete them all.
Destiny 2 classes
,
Destiny 2 exotics
,
Destiny 2 builds
---
PCGamesN Monday, November 28, 2022 3:00 PM
A Starship Troopers FPS game is in the works over at Offworld Industries, the developer behind the modern military shooter Squad and WW1 game Beyond the Wire. Starship Troopers: Extermination is set to enter Early Access next year, and will pit you and your Mobile Infantry squadmates against the insectoid alien menace as depicted in the 1997 Paul Verhoeven film.
---
Rock Paper Shotgun Latest Articles Feed Monday, November 28, 2022 4:59 PM
That thing in the sky is neither bird, plane nor Superman: it's the World Of Warcraft: Dragonflight expansion, due to go live at 11pm GMT, 3pm PST, and 12am CET. WoW's latest expansion brings a new region, a new class, more dungeons, and yes, dragons. Lot's of 'em. Fill your boots. Ride them, even. Show them around town. Take them home. Wake up next to them one day and feel like the magic's gone, you know?
---
Rock Paper Shotgun Latest Articles Feed Monday, November 28, 2022 3:26 PM
When I gave you a sneak peek at 1/1, my cyberpunk novel about teens saving the future with NFTs, I could not possibly have predicted that Elon Musk would become a controversial figure. No one could. But the infobahn baron played a role in my tale's thrilling conclusion, and so my publishers are unthrilled by recent developments. They're holding the novel's launch back so I can address 'the Musk issue' with a sequel released simultaneously. So as a Cyber Monday treat, allow me to top up your thrill levels with excerpts from book two: Original Content, a Non-Fungible Future drop.
---
Rock Paper Shotgun Latest Articles Feed Monday, November 28, 2022 3:25 PM
Yoshiro Kimura and his studio, Onion Games, are known for being off-beat. They make games that go in hard on their own strange internal worlds, wrapping up a particular sense of passion and energy in earnestly oddball humour. Undertale makes for a handy comparison - which makes sense, because many of the team worked on Moon, one of the games that inspired it.
I'm telling you all this because it might pique your interest in their upcoming sandbox RPG, which we now know will be out at some point next year.
---
Twinfinite Monday, November 28, 2022 9:42 PM
The new update for MSFS addresses issues related to the Airbus A310 and more.
---
Twinfinite Monday, November 28, 2022 8:19 PM
The hostess club minigame is a tradition of the Yakuza series and will be back in the next game.
---
Twinfinite Monday, November 28, 2022 4:40 PM
Fatshark announced that its upcoming 4-player co-op action game Warhammer 40,000: Darktide has a new release date.
---
Twinfinite Monday, November 28, 2022 3:16 PM
Ready to whack some zombies? Mark your calendar.
---
Twinfinite Monday, November 28, 2022 3:06 PM
Striking Distance Studios CEO Glen Schofield took to Twitter to provide information on the survival horror game The Callisto Protocol.
---
Twinfinite Monday, November 28, 2022 3:02 PM
Amazing fan art for an amazing Disney+ idea.
---
Siliconera Monday, November 28, 2022 9:30 PM
Sega released its first major patch for Sonic Frontiers, and it will fix two major bugs. This patch is only for PS4 and PS5 players. Sega plans on releasing the patch for other consoles and regions in the near future. More information on the schedule will appear on the official Twitter account for Sonic.
Before the patch, players may encounter two bugs. The first one is that the boss on Kronos Island may disappear if you retry the fight. The second one is that a large gimmick on Chaos Island may still appear on the map as "unsolved," even if you already solved it. This patch will fix both of these issues in the PlayStation versions of Sonic Frontiers. Patch 1.10 will also fix random crashing bugs, audio issues, and other minor performance issues. Sega also improved the UI and added some gameplay optimizations. It has also improved the general stability of the game.
While Sega has stated that Patch 1.10 is only for PS4 and PS5 players thus far, Tails' Channel and Push Square reported that it will appear on Xbox and Windows PC as well. However, TheGamer stated that the Xbox Series X version of Sonic Frontiers does not yet have the patch to fix bugs. It is likely that PC and Xbox will simply get the patch before the Nintendo Switch version of the game. But until Sega says anything, only PlayStation players will get the patch for now.
Sonic Frontiers is the newest entry in the Sonic franchise, emphasizing its open-world concept and its RPG format. Sega recently announced a free DLC for the game that will allow Sonic to grill meat and wear Monster Hunter-inspired outfits. You can read our review of Sonic Frontiers here.
Sonic Frontiers is available for the PS4, PS5, Xbox One, Xbox Series X, Windows PC, and Nintendo Switch. Patch 1.10 for Sonic Frontiers will only be for the PlayStation consoles until further announcements from Sega.
The post First Sonic Frontiers Patch Will Fix Major and Minor Bugs appeared first on Siliconera.
---
Siliconera Monday, November 28, 2022 6:00 PM
Koei Tecmo Games released a new key visual for its upcoming horror game Fatal Frame: Mask of the Lunar Eclipse. The visual features main protagonist Ruka Minazuki standing in a hallway while ghostly faces appear behind her. There is also a sample of the Fatal Frame: Mask of the Lunar Eclipse soundtrack. Those who purchased the Premium Box edition can get the soundtrack as part of the set. [Thanks, 4Gamer!]
https://twitter.com/project_zero_kt/status/1597164691587215360?ref_src=twsrc%5Etfw%7Ctwcamp%5Etweetembed%7Ctwterm%5E1597164691587215360%7Ctwgr%5E96af036b85cb3081d98856f7f5e367c24f012d7c%7Ctwcon%5Es1_&ref_url=https%3A%2F%2Fwww.4gamer.net%2Fgames%2F666%2FG066601%2F20221128089%2F
The soundtrack for the game will include over 150 pieces. Not only will there will actual music in it, but there will also be ambient sounds such as the whispers of the spirits. The soundtrack sample is almost five minutes long, and you can watch it both below or on the official Koei Tecmo YouTube channel:
https://www.youtube.com/watch?v=f1SAnJJDEpk
Mask of the Lunar Eclipse is an upcoming remaster of the game with the same name. It originally came out in 2008 for the Nintendo Wii and is the fourth entry in the Fatal Frame series. The story focuses on Ruka Minazuki, who returned to an island she had been held captive on during her youth. Like previous games in the series, Mask of the Lunar Eclipse will be a survival horror game that will allow you to protect yourself with a magical camera.
Fatal Frame: Mask of the Lunar Eclipse will come out for the PS4, PS5, Xbox Series X, Xbox One, Nintendo Switch, and Windows PC on March 9, 2022.
The post Fatal Frame: Mask of the Lunar Eclipse Key Visual and Soundtrack Sample Shared appeared first on Siliconera.
---
Siliconera Monday, November 28, 2022 3:00 PM
Sonic Frontiers is the latest entry in the Sonic series, with Sega putting a lot of emphasis on this new take on the decades long franchise. Like other notable Japanese series, like The Legend of Zelda, Sonic is set in an open world in what is arguably one of Sega's most experimental titles in the series. While there are a lot of great ideas thrown into this eclectic, hybrid open world platformer, it doesn't always stick the landing. That said, what Sega attempted is an ambitious step forward in the series in the race to try something new.
The story of Sonic Frontiers is fairly stock and standard. Sonic and friends are whisked away into an unfamiliar world after investigating the disappearance of the Chaos Emeralds. (These remain a staple plot device in the series.) After being sucked into this alternate dimension, Sonic is tasked with restoring his friends from their now mostly incorporeal forms. They are stuck somewhere between Cyber Space and reality. Its narrative is typical fare. Sonic needs to recover the Chaos Emeralds and save his friends. But it sets itself apart is in its open world gameplay.
The overworld map in Sonic Frontiers feels surprisingly sparse. Handfuls of trees dot the horizon or sometimes break up fields of sparse fields of short grass. The color palette also does it little favors. The scenery features swatches of washed out greens, browns, and grays. Of course there are ruins scattered throughout the map (with the same muted color palette), and more interesting sleek, futuristic platforms and railways that create short environmental puzzles. But these felt like they more or less were placed around the map at random, rarely leading me to anywhere significant or to a Portal Gate. These "doorways" would bring me to the more focused content the game provided.
My experience with the open world was a mostly empty one, with textures popping in and out as I raced at breakneck speeds through the aforementioned areas littered with a few rails, bounce pads, and platforms here and there. There are also overworld bosses that spawn at specific points on the map. These require you to dash through color-coordinated rings to boost your speed in the Asura's case, or time the use of your now stamina-laden dash to reach a weak spot on its body.
Everything is relatively simple. The more challenging aspects of the game are mostly found through its general difficulty selection or padded out by Sonic now having to unlock skills through the acquisition of Skill Pieces. Getting these skill points isn't exactly hard, but it's more or less the tedium in acquiring them when in previous Sonic games most of these unlocks were tied to story progression in the form of items. It isn't egregious in Sonic Frontiers, but it also makes the now combo-based combat fall into a lull fairly early on in the game, since you unlock the best stuff later on.
But where Sonic Frontiers truly shines isn't in its open world exploration or mostly mindless combat. It's in the small, contained Cyber Space segments. Cyber Space levels in Sonic Frontiers appear in two forms — the classic, side-scrolling platformer levels from earlier Sonic games and the 3D rail riding affairs found in the Adventure titles. Both of these types of levels are great! They are often punctuated with vibrant scenery and fast-paced electronic music punctuated with vocals that feel like they were pulled from Sonic R. Because of their constrained nature, these levels feel concise in the experience they deliver. It makes them probably one of the best parts of the game. The music is excellent all around and is also one of the stronger points.
There are a few other activities Sonic can engage in too, like fishing with the notorious (or beloved, depending on who you talk to) Big the Cat. This was one of my favorite pastimes, mostly because I just enjoy fishing and it was a little more involved than I expected it to be. You can also get some pretty decent rewards as well. This makes it more than just a leisurely activity to do on the side if you've gotten a bit tired of racing back and forth across the map. There is also a "pinball mini-game" that is available further in that's also pretty fun.
Unfortunately, outside of these mostly enjoyable gameplay segments Sonic Frontiers suffers from major performance issues on the Nintendo Switch. In addition to texture popping and environments not loading properly, load times are fairly long. There were also instances in which I would be challenging a world boss and, when hit by an attack, major issues would occur. I would either get stuck under it until my invincibility wore off, which would result in a prolonged game over, or I'd rubber band through it and sometimes under the map. Paired with the long load times, this became increasingly frustrating. I wouldn't recommend this version of the game for this reason, along with the fact that playing the game in handheld mode isn't ideal. The camera sits so far behind Sonic that it can be hard to actually make things out on the map if you don't swivel your camera around to try and zoom in.
Sonic Frontiers is a game that is made up of a thousand different interesting ideas, all threaded together in a way that should create something good. But for all it manages to accomplish and for all the great ideas that lurch just beyond the horizon, Sonic Frontiers skids to a halt as it sprints to the finish line. The result is a fragmented and sometimes disjointed mess. Paired with its performance issues, it makes this a tough game to recommend, even if it has pockets of truly enjoyable gameplay that make me excited to see what the developers will come up with next.
Sonic Frontiers is available for the PS4, PS5, Xbox One, Xbox Series X, Windows PC, and Nintendo Switch.
The post Review: Sonic Frontiers Tries Something Interesting appeared first on Siliconera.
---
PC Invasion - FeedDDD Monday, November 28, 2022 6:07 PM
Video games offer a wide range of experiences depending on the genre and the intentions of the developer. Some games are AAA epics that span dozens of hours and take players on thrilling adventures. On the other hand, smaller independent titles can tell all the narrative they need to within just a few hours. Over recent generations, there has been a tendency for more titles to incorporate RPG elements, open-world game design, side quests, and expansive narratives. While many of these games have gone on to become beloved by fans and critics alike, some players bemoan the fact that they are becoming longer to complete. They may provide a lot of bang for your buck, but when does a game become too long? The video games that are too long Wearing out their welcome A lot of video games have become longer in recent memory, and there likely are a few key reasons behind it. The increasing popularity of open-world game design over the last few generations is one of these. Open-world games can pro...
---
PC Invasion - FeedDDD Monday, November 28, 2022 5:45 PM
About a month ago, CD Projekt RED revealed that Polish studio Fool's Theory has a remake of the first Witcher installment in development. This remake, which will take advantage of Unreal Engine 5, makes quite a bit of sense considering that The Witcher 3 expanded on the scope of the original game by a huge amount. With this in mind, fans will no doubt want to see what the first Witcher will look like when developed with more modern design sensibilities. While CD Projekt RED has remained silent regarding the details, the developer did let slip in its third-quarter 2022 earnings report that The Witcher remake will adopt an open-world structure. A seemingly major evolution The report did not reveal much beyond this, only stating that the remake will function as a "story-driven, single player open-world RPG – a modern reimagining of 2007's The Witcher." Regardless, this tiny morsel of news will undoubtedly excite those familiar with the original Witch...
---
PC Invasion - FeedDDD Monday, November 28, 2022 5:10 PM
As a co-op game, Warhammer 40K: Darktide will always be better played with friends. However, things may not always go to plan — as is the case when scouring the hive. Recently, a new error has began to haunt players. Following patch 1.0.7, Darktide players began to experience a 'Disconnected from Server' error — aka, error code 2003. For the most part, the error code seems to be rare. However, if you happen to run into it, there are a few things you can do to fix the 'Disconnected from Server' error in Darktide. Patch 1.0.7 included an update that added "codes to be displayed alongside errors." Likely, some have already dealt with disconnect issues. Except now, you have a code for it (nice). Players have reported that they receive error code 2003 when they get disconnected, and it's causing some frustration. How to fix Darktide 'Disconnected from Server' – Error code 2003 Restart There are a few things you can try...
---
PC Invasion - FeedDDD Monday, November 28, 2022 3:30 PM
Gigabyte seemingly just spilled the beans on the upcoming Nvidia RTX 4070 Ti launch. The company registered multiple product names across the Aorus and Gigabyte branding for a product referred to as "GV-N407T" as part of a mandatory filing for the EEC. There was clearly an attempt to disguise it from prying eyes, but @harukaze5719 on Twitter caught the listing and published a screenshot for all to see. The description is pretty clear cut with the language "graphic processors (video cards) and mention of gaming models that the company is known for. Rumors of the Nvidia RTX 4070 Ti have been abound and stemmed from various sources, but Gigabyte's confirmation makes it seem all but official at this point. We've all expected some new model to join the RTX 40 Series after Nvidia "unlaunched" the RTX 4080 12GB last month. New name, familiar specs? The RTX 4080 12GB was priced at $899 USD and paled in performance to the RTX 4080 16GB, not to mention t...
---
PC Invasion - FeedDDD Monday, November 28, 2022 3:00 PM
Offworld Industries, the developer behind the 2020 tactical FPS Squad, has just revealed a new game that may please fans of '90s cinema. This latest project, which functions as a squad-based cooperative first-person shooter, sets itself in the same universe as the 1997 cult classic film Starship Troopers, and it goes by the name Starship Troopers: Extermination. In terms of the release date, we only know so far that Starship Troopers: Extermination will become available for PC shooter fans sometime during 2023. Keep in mind that this release window applies solely to the Early Access version of the game. According to the official Steam page, Starship Troopers: Extermination lets up to 12 players join forces and face off against hordes of hostile Arachnids. Players assume the role of a Trooper enlisted to fight for the Deep Space Vanguard to "take back colonies for the Federation." Armed with a Morita Assault Rifle in addition to other unlockable weapons, players ...
---
Tabletop Gaming News Monday, November 28, 2022 6:00 PM
---
Tabletop Gaming News Monday, November 28, 2022 5:00 PM
---
Tabletop Gaming News Monday, November 28, 2022 4:00 PM
---
Player Assist | Game Guides & Walkthroughs Monday, November 28, 2022 3:00 PM
This guide is an introduction to Life Skills for new players of BDO. I review the basics and recommend which Life Skills are worth pursuing as a new player. LIFE SKILL LEVELS AND PROGRESSION All classes, except Shai, start at Beginner 1 on all Life Skills. Each life skill has 10 levels, from Beginner through […]