---
Kotaku Monday, January 10, 2022 7:50 PM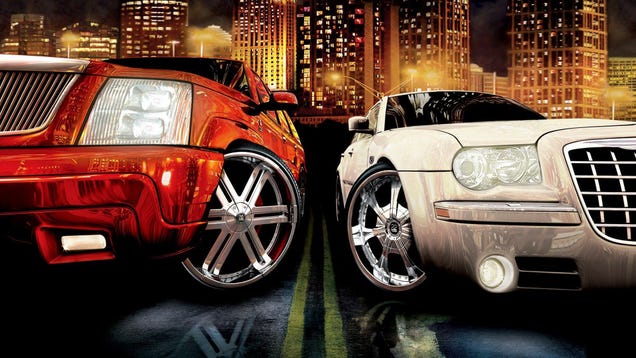 During an investor call earlier today, Strauss Zelnick, CEO of Take-Two Interactive (the parent company of Rockstar Games) listed off some of the publisher's most popular and successful franchises. And it was during this meeting that Take-Two and Rockstar Games seemingly remembered that the Midnight Club franchise …
---
Kotaku Monday, January 10, 2022 7:10 PM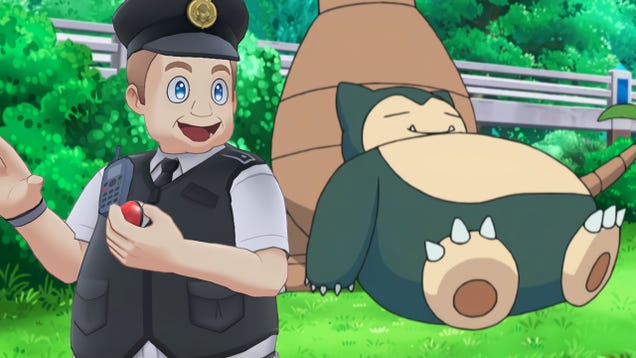 Two officers of the Los Angeles Police Department (LAPD) were fired due to, among other things, playing Pokémon Go, a newly published court document reveals (h/t Axios).

---
Kotaku Monday, January 10, 2022 6:05 PM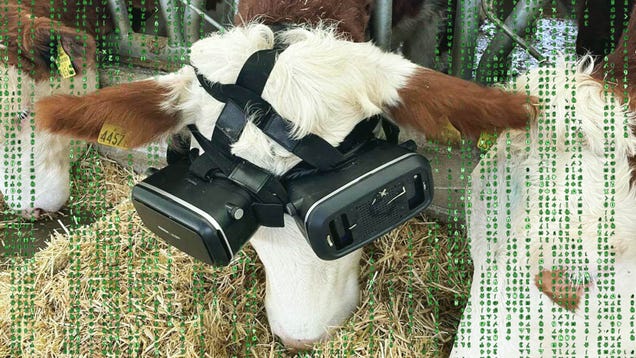 In Turkey, a rancher has begun putting virtual reality headsets on some of his cattle to see if the animals produce more milk when they believe they are outside in a nice, sunny field. Early results from the experiment are positive, but the actual sight of seeing a cow living in the metaverse so it can produce more…
---
Kotaku Monday, January 10, 2022 5:50 PM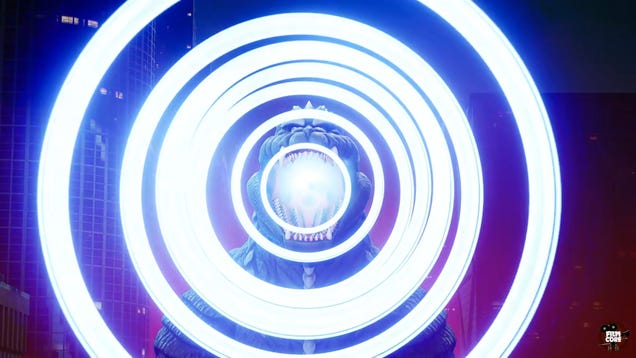 Godzilla wouldn't be the king of all monsters he is today if it weren't for his signature atomic breath, and a new YouTube video showcases the evolution of this signature move with some stunning 3D graphics.
---
Kotaku Monday, January 10, 2022 4:52 PM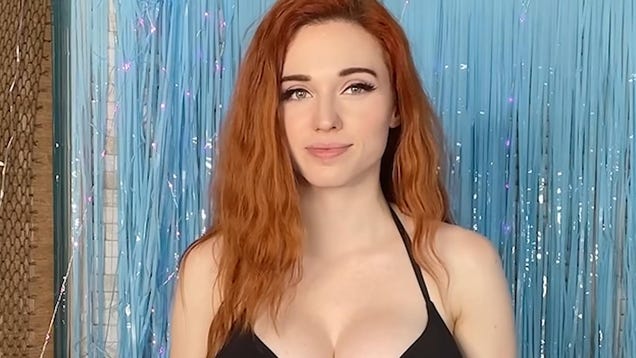 Talk about literally owning your brand. Top Twitch streamer Kaitlyn "Amouranth" Siragusa, who made waves last year as a prominent figure during the streaming service's "hot tub meta," has recently purchased an inflatable pool company, she announced on Twitter today.

---
Kotaku Monday, January 10, 2022 4:10 PM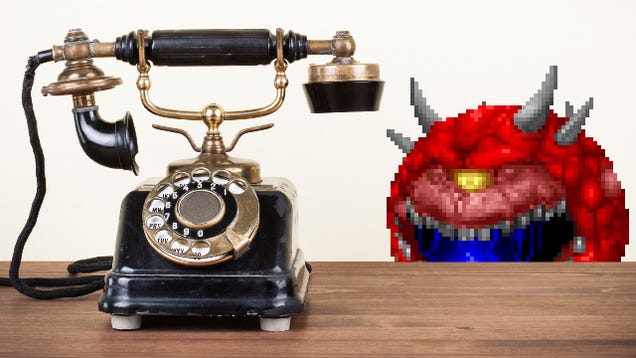 A Calgary-based programmer recently shared his work turning a rotary telephone into what may be the least effective video game controller of all time.

---
Kotaku Monday, January 10, 2022 3:30 PM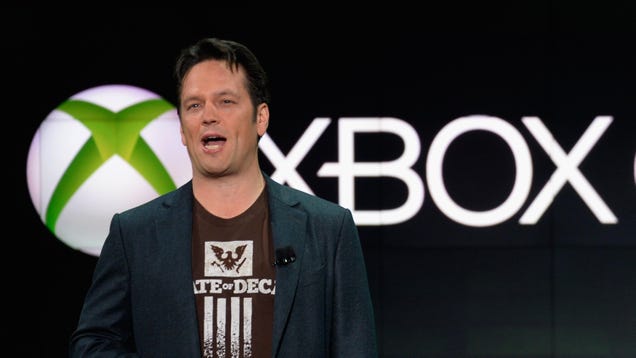 Back in November, the head of Xbox, Phil Spencer, told staff he was "evaluating all aspects" of the Microsoft gaming division's relationship with Call of Duty publisher Activision Blizzard following a bombshell report by The Wall Street Journal of workplace misconduct and coverups at the massive publisher. Pressed to…
---
Kotaku Monday, January 10, 2022 3:05 PM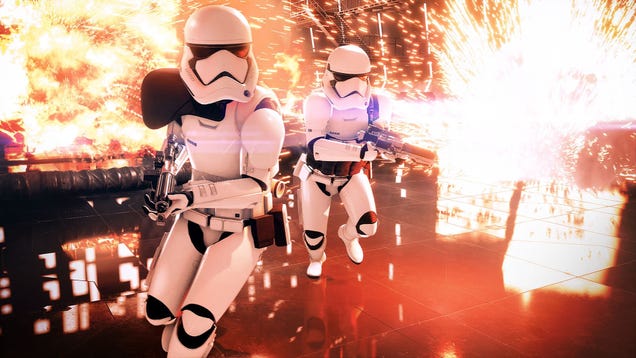 Maybe you haven't been playing (or even thinking about) DICE's Star Wars Battlefront II, what with the developer's Battlefield 2042 just having come out on consoles and PC. But as rocky as BF2042's launch has been, it turns out that DICE's 2017 Star Wars FPS is now largely unplayable on account of a game-breaking…
---
PCGamesN Monday, January 10, 2022 6:50 PM
While old games may be locked in the time they were developed, ways to play those old games are being improved all the time. A major update for the popular PlayStation 2 emulator PCSX2 has implemented support for the Vulkan API, offering an alternative to DirectX or OpenGL rendering that could bring better performance in many games.
"A lot of people were asking for a Vulkan renderer and courtesy of Stenzek it is finally here," the PCSX2 devs say in a tweet. "It performs better than OpenGL in a lot of cases on similar blending levels so it should make a couple of harder to run games much easier to play."
Stenzek is best known as the developer behind PlayStation 1 emulator DuckStation, and says the new Vulkan option should be more efficient, future-proof, and faster ("Vulkan can handle high blending loads where even Nvidia's GL driver struggles," Stenzek says) than the existing DirectX or OpenGL rendering.
---
PCGamesN Monday, January 10, 2022 6:20 PM
It's time for Cities: Skylines to get a major add-on pack, which means it's also time for Cities: Skylines to get a massive pile of smaller DLC packs, too. The Airports expansion was announced last month for a January 25 release, and now Paradox has confirmed a host of additional content packs coming to the city-building game on the same day.
There are two new radio packs each priced at $3.99 / €3.99 (GBP prices are still to be determined). Calm the Mind Radio adds a new relaxation station, while On Air Radios gives you some jazzy beats to enjoy.
The Content Creator Map Pack is another in Paradox's ongoing collaboration series with various community creators. Here, Sanctum Gamer has created eight new terrain maps to give you more varied locations to build your cities. In Content Creator Pack: Vehicles of the World, bsquiklehausen has recreated a range of service vehicles from around the world including new ambulances, police cars, buses, fire engines, garbage trucks, hearses, metros, and trains. Both of these packs are priced at $4.99 / £3.99 / €4.99.
Cities: Skylines mods
,
Cities: Skylines system Requirements
---
PCGamesN Monday, January 10, 2022 3:47 PM
Over the weekend, the Dying Light 2 devs caused a whole lot of online discourse over the assertion that it would take 500 hours to complete the game. For some of you, that might sound like a promise. For those of us who were hoping to play more than one game this year, that sounds like a threat. But now Techland has clarified that it only takes about 20 hours to play through Dying Light 2.
20 hours is the "time needed to complete the main story", according to a new tweet. You'll need to spend 80 hours to "finish the main story and all of the side quests". The 500 hour figure is the "time needed to max out the game with all main and side quests, choices, and endings, checking every place on the map, every dialogue, and finding every collectible".
Techland says that "Dying Light 2: Stay Human is designed for players with different gameplay styles and preferences to explore the world how they see fit". Techland, genuinely: thank you from those of us who don't have room for another life-consuming game in our gaming rotation.
Dying Light 2 release date
,
Dying Light 2 factions
,
Dying Light 2 trailer reveal
---
PCGamesN Monday, January 10, 2022 7:20 PM
Monster Hunter Rise is the best Monster Hunter game to date. It maintains everything that's fun about World, makes meaningful tweaks to the flow of combat, and adds plenty of its own flavour with Palamutes, new traversal mechanics, and gorgeous environments that are teeming with nods to Japanese folklore. And now it's on PC (you can buy it here, coincidentally) we can enjoy it all with the benefit of faster frame rates and higher resolutions.
Rise kicks off in traditional Monster Hunter fashion: a dangerous phenomenon is making the local wildlife go berserk and it's up to you to fix it. This time you're up against 'the Rampage', which is causing enraged monsters to stampede in huge numbers, and it's headed towards your home village of Kamura. Despite being a newly minted hunter, the village chief has charged you with investigating what's causing the Rampage and stopping it before it threatens your home.
Kamura acts as your main hub, and it's here where you'll pick up new quests, trade goods, craft new weapons and armour, and chat with fellow villagers. So far, so Monster Hunter. However, your village also has an area called the Buddy Plaza that's dedicated to your cadre of Palicoes, as well as the new Palamutes. While previous Monster Hunter games pair you with the cat-like Palicoes, Rise introduces us to Palamutes, faithful canine companions who double up as noble steeds and fierce warriors during hunts. Palamutes inject some much-needed pace into the more tedious parts of a hunt, reducing both the time it takes to chase monsters between areas and letting you sharpen tools while on the move.
Upcoming PC Games
,
Best PC RPGs
---
Twinfinite Monday, January 10, 2022 9:28 PM
---
Twinfinite Monday, January 10, 2022 7:50 PM
---
Twinfinite Monday, January 10, 2022 7:42 PM
---
Twinfinite Monday, January 10, 2022 6:59 PM
---
Twinfinite Monday, January 10, 2022 6:18 PM
---
Twinfinite Monday, January 10, 2022 4:54 PM
If you scrolled through video game Twitter at all over the weekend then it's very likely that you've seen a certain post from @DyingLightGame. If you know better than to mindlessly scroll Twitter on weekends, then the quick summary is that the official account of the game Dying Light tweeted out an image boasting that […]
The post Dying Light 2 Twitter Clarifies Main Story Isn't Over 500 Hours Long appeared first on Twinfinite.
---
Twinfinite Monday, January 10, 2022 4:24 PM
---
Destructoid Monday, January 10, 2022 7:00 PM
---
Destructoid Monday, January 10, 2022 6:40 PM
---
Destructoid Monday, January 10, 2022 6:00 PM
---
Destructoid Monday, January 10, 2022 5:30 PM
---
Destructoid Monday, January 10, 2022 5:00 PM
---
Destructoid Monday, January 10, 2022 4:30 PM
---
Destructoid Monday, January 10, 2022 4:00 PM
---
PC Invasion - FeedDDD Monday, January 10, 2022 7:45 PM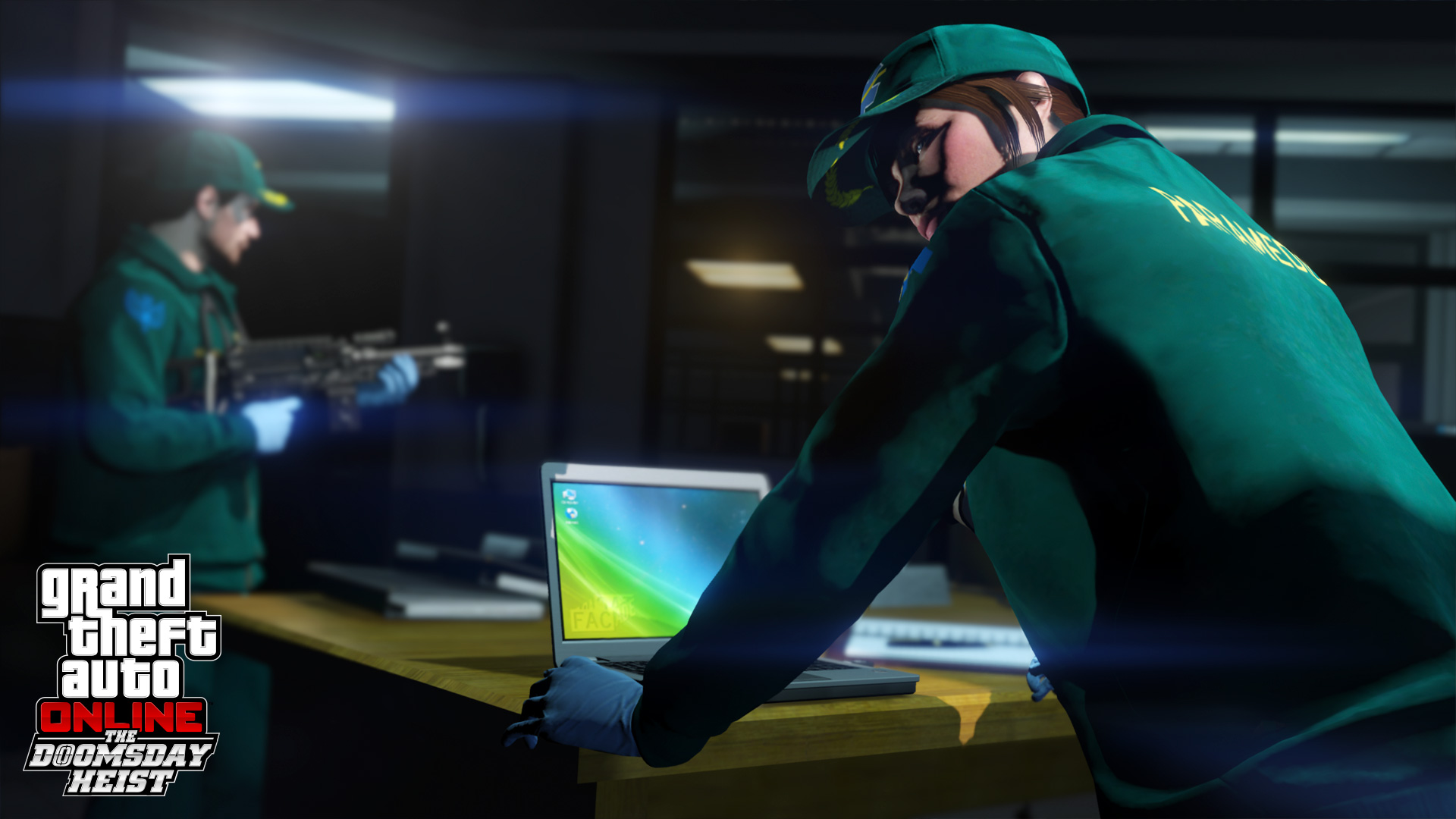 Two gaming giants have come head-to-head with Take-Two Interactive acquiring the mobile giant Zynga for $12.7 million. Despite the fact that you can't play Farmville on PC anymore without jumping through some hoops (curse you, Facebook!), that's still a huge property to take over. While I'm pretty anti-Farmville myself, Zynga has still taken over my life in ways I haven't already realized. Words With Friends is a Zynga game? Now that's just a plain shock. Take-Two Interactive is already a giant within the gaming community, boasting studios like Rockstar Games and 2K games in its portfolio. Now, it has acquired a mobile gaming giant, one that practically pioneered the free-to-play gaming model. It's not just Farmville that Rockstar is getting. Zynga has also licensed properties like Harry Potter and Game of Thrones, two huge media enterprises. A mobile giant Take-Two purchased all of Zynga's shares and acquired majority ownership of th...
---
PC Invasion - FeedDDD Monday, January 10, 2022 7:30 PM
Way back in 1987 the arcade scene saw the release of the original Street Fighter. For those less than 20 years away from becoming an AARP member (hey, I'm not happy about it either), you may remember it as that big machine with the two pads you had to punch that never worked. Thankfully for the world of gaming, and especially Capcom, its successor, Street Fighter II, changed the video game industry. Now, Capcom is kicking off the series' birthday bash with a brand new logo for the Street Fighter 35th anniversary. With a bold 35 emblazoned on the front in the classic Street Fighter style, and some classic Super Turbo-esque font, this new logo is the official start of the series' year-long celebration. Despite getting off to a rough start with the Capcom Cup being cancelled due to rising COVID-19 cases, there is still more to come from the World Warriors. Although Capcom hasn't actually said the words "Street Fighter VI" yet, we know that the game h...
---
PC Invasion - FeedDDD Monday, January 10, 2022 5:30 PM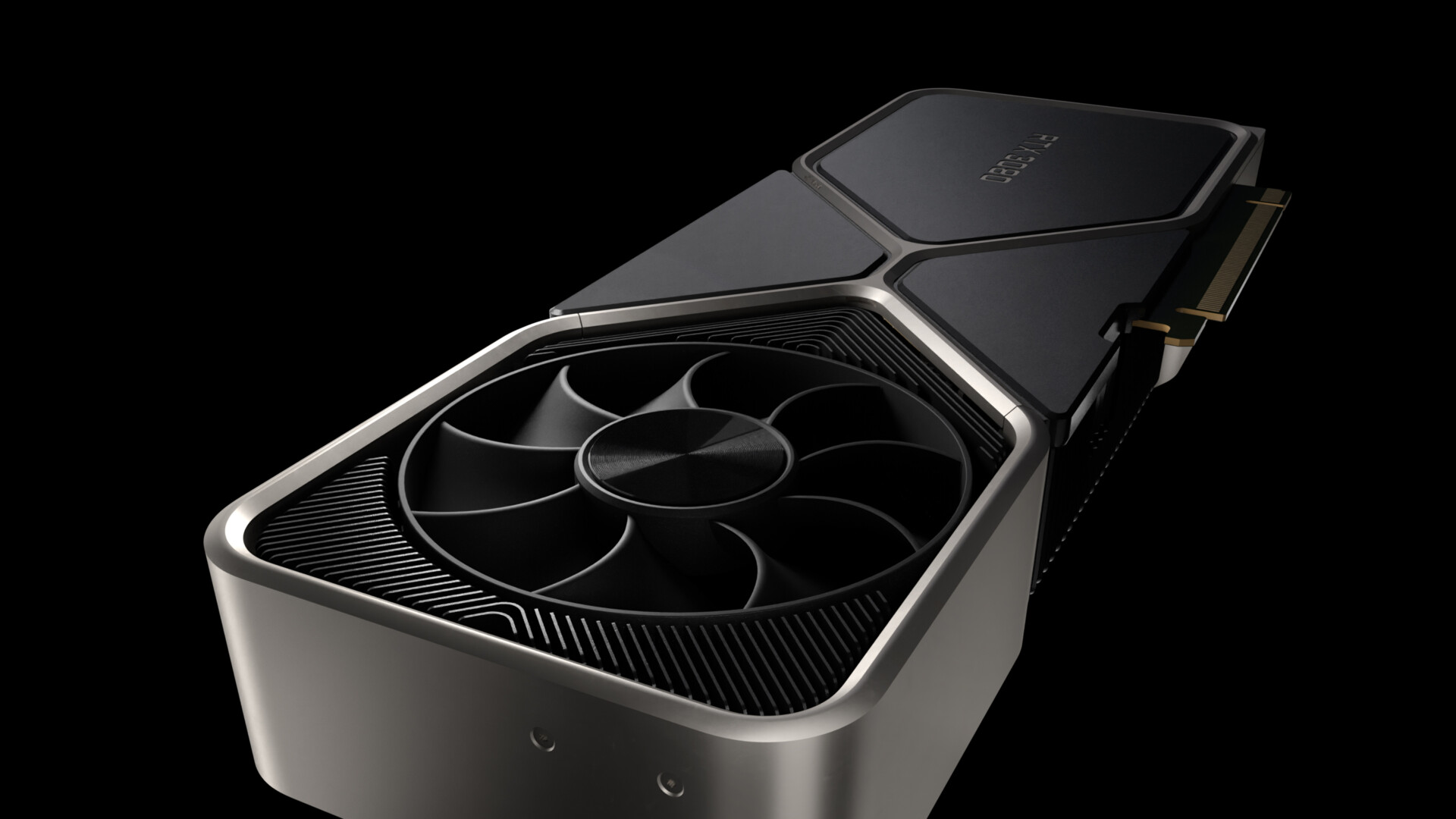 CES 2022 is done and over, but Nvidia apparently has more RTX 30 Series graphics cards to announce in addition to the RTX 3090 Ti and RTX 3050. According to a report from WCCFTech, Nvidia is rumored to announce the RTX 3080 12GB model tomorrow on January 11 at 9 AM ET. It's important to note that the report expresses high confidence in the likelihood of the announcement. Seeing as this could take place in less than 24 hours, it's definitely worth keeping an eye out for. What's to gain for gaming? This addition to the existing RTX 30 Series lineup would be a welcome one under normal circumstances, as the RTX 3080 12GB variant would bring at least the two extra gigabytes of GDDR6X to Nvidia's popular and powerful GA102 GPU. The added VRAM would help it deliver better performance in 4K ultra gaming, which often requires large pools of VRAM memory. While 12 gigabytes isn't a lot of capacity compared to the RTX 3090 and the mid/high-end Ryzen RX 6000 ...
---
PC Invasion - FeedDDD Monday, January 10, 2022 3:45 PM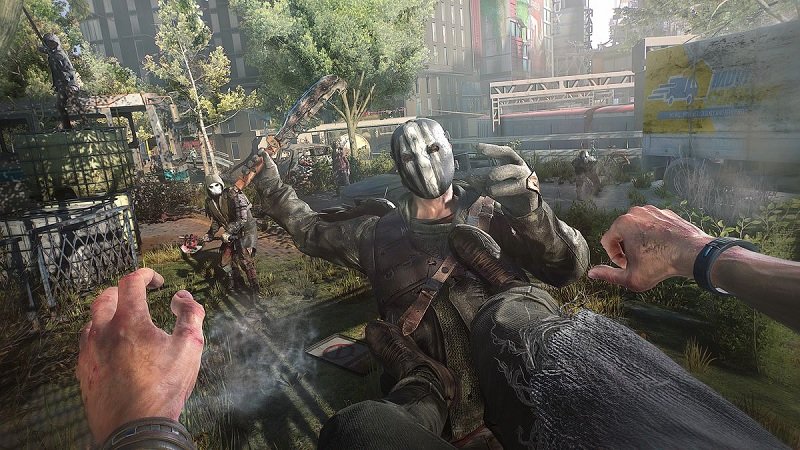 Many of today's gaming enthusiasts put a lot of value into how much time a game takes to complete. The average completion time for a game can give players a basic idea of how much content the title has, and to many players, the more content, the better. Of course, completion times do not help us distinguish substantial, worthwhile content from simple filler. But they can still make a powerful statement about the game's perceived value, which has led to many developers and publishers boasting about these completion times as part of their advertising. The creators of the upcoming Dying Light 2 have recently done exactly this, saying that the game will take a whopping 500 hours to fully finish. The Dying Light 2 developers shared this massive completion time on the official Dying Light Twitter account. In a tweet from Saturday, the team noted that seeing everything that Dying Light 2 has to offer will take almost as long as walking from Warsaw straight to Madrid, which take...
---
PC Invasion - FeedDDD Monday, January 10, 2022 3:05 PM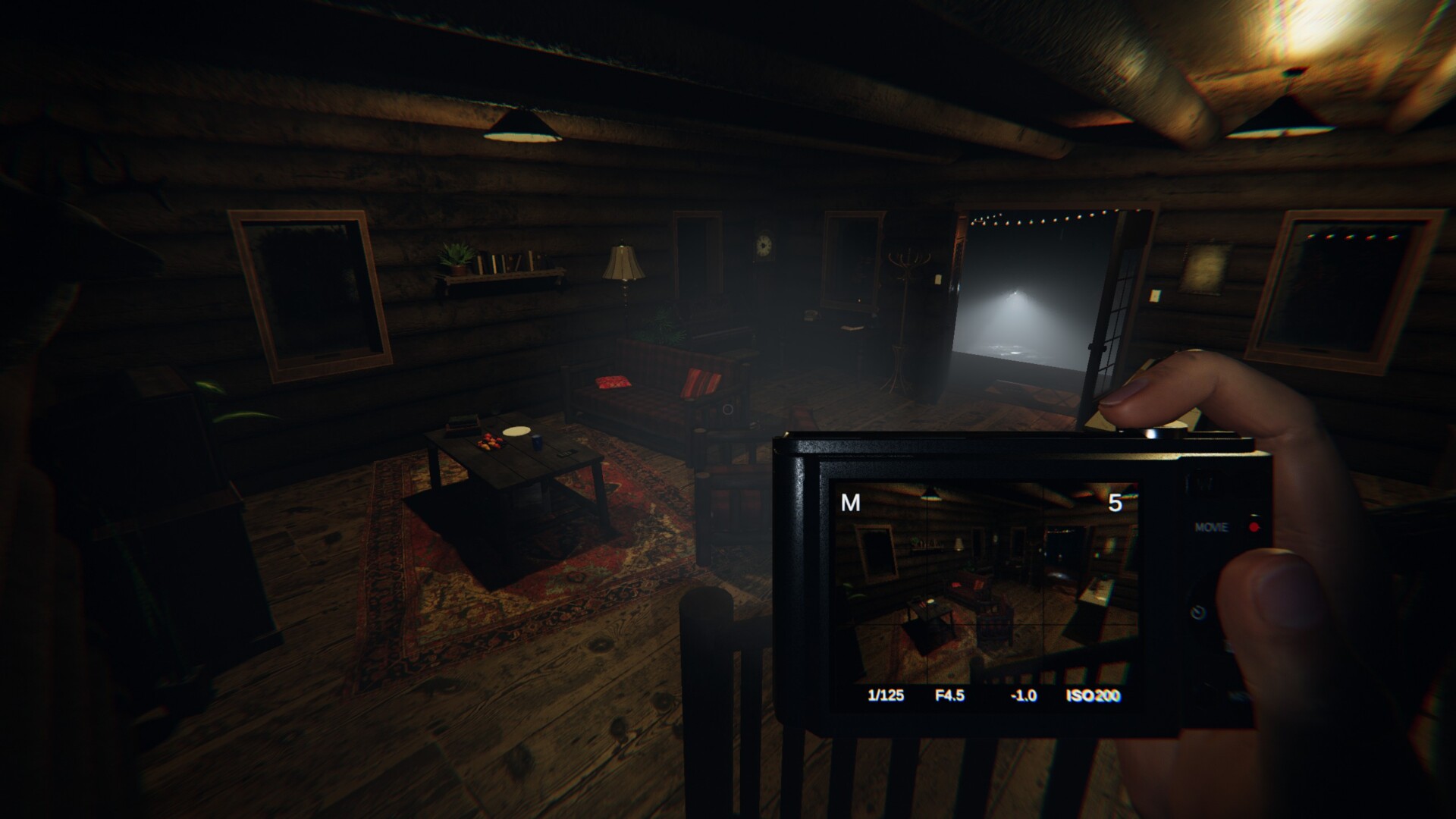 The Cursed Possessions update changed up Phasmophobia in a lot of interesting ways when it released last month. It added a new ghosts and items, such as the Summoning Circle and Voodoo Doll. But the popular ghost-hunting game is far from finished, friends. Developer Kinetic Games has been hard at work tweaking it, and today it offers a new patch. It's not as daunting as Cursed Possessions, but it does alter things in good ways. Phasmophobia now has a new priority system for photo evidence, and some of its bugs got cleaned up. You could get away with calling it a 'photo patch,' as some of the most significant changes are geared toward the camera. From now on, evidence in photos will fall under a priority tier, starting with the actual ghost at the very top. Following the ghost, the priority list continues with the bone, and then fingerprints, footprints, dead body, interactions, cursed items, and, finally, dirty water. With the update, multiple photos of the ...
---
Tabletop Gaming News Monday, January 10, 2022 5:00 PM
---
Tabletop Gaming News Monday, January 10, 2022 4:00 PM
---
Player Assist | Game Guides & Walkthroughs Monday, January 10, 2022 5:04 PM
Coal is a resource used to craft many functional items in Stardew Valley. Coal is required in making Preserves Jar and Beehouse which are advantageous in the Artisan business. It is not an exaggeration to say that you need stacks of Coal for your playthrough, so here is a guide telling you how to farm […]
---
Player Assist | Game Guides & Walkthroughs Monday, January 10, 2022 3:54 PM
2021 has been an exciting year for VALORANT. Riot Games' tactical first-person shooter is as popular as ever, and its popularity will only become more widespread in the coming months. Numerous changes have been made to the game in terms of Agents Abilities, Map Layouts, Map Elements, and Weapon Balances in 2021. Thanks (or no […]
---
Gaming Instincts – Next-Generation of Video Game Journalism Monday, January 10, 2022 7:08 PM
---
Gaming Instincts – Next-Generation of Video Game Journalism Monday, January 10, 2022 6:05 PM
---
Gaming Instincts – Next-Generation of Video Game Journalism Monday, January 10, 2022 5:27 PM
---
Gaming Instincts – Next-Generation of Video Game Journalism Monday, January 10, 2022 4:18 PM
---
Gaming Instincts – Next-Generation of Video Game Journalism Monday, January 10, 2022 3:49 PM