---
Kotaku Thursday, August 25, 2022 5:55 PM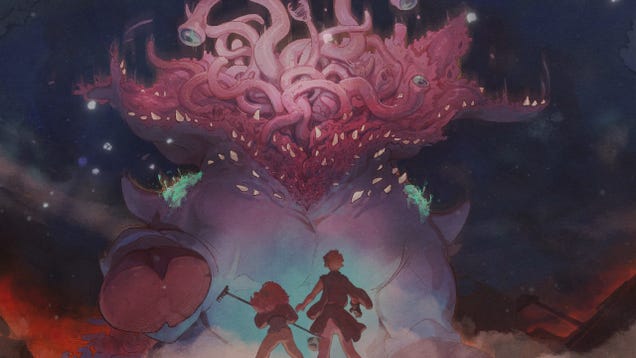 In a recent post on the PlayStation Blog, the developers behind I Was A Teenage Exocolonist presented their first game as "Blue hair and pronouns," a reference to a popular meme within the LGBTQ community. I respect the guts it takes to do that. We live in a world where putting your pronouns on your social media can…
---
Kotaku Thursday, August 25, 2022 5:49 PM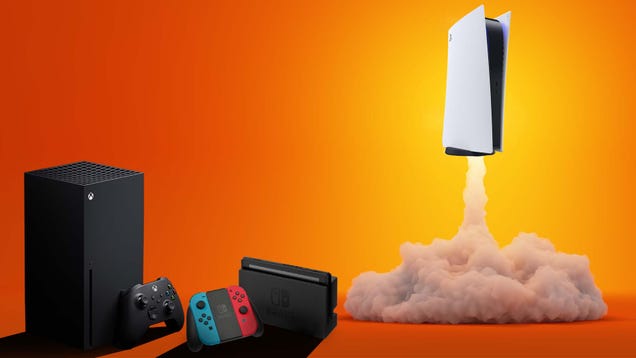 Earlier today, Sony announced that in most regions, the PlayStation 5 would see a price increase as a result of inflation. In response to this news, people began questioning whether other console makers would enact similar price increases. The answer, at least for now, seems to be no. But both Nintendo and Microsoft…
---
Kotaku Thursday, August 25, 2022 4:55 PM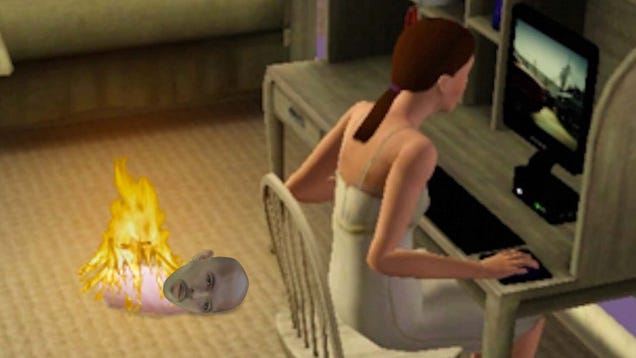 Andrew Tate, a former kickboxer-turned-misogynistic-internet-guru-for-incels, was recently kicked off every major website you could think of for being a piece of shit. But his legacy now lives on as the butt of everyone's memes.
---
Kotaku Thursday, August 25, 2022 4:45 PM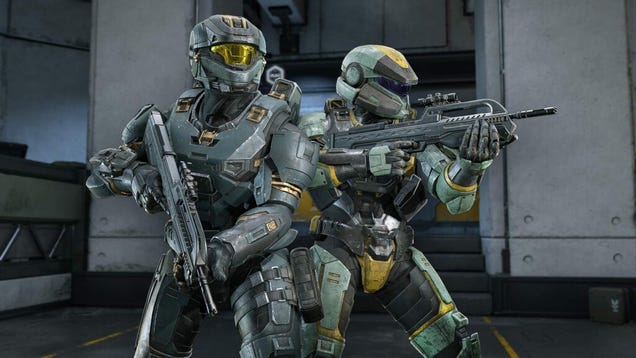 In the year since it's been publicly playable, the multiplayer shooter Halo Infinite hasn't received a single new weapon. But if recent leaks are to be believed, a new gun—the so-called bandit rifle, which looks a lot like the DMR from prior Halo games—could join Infinite's armory soon. Naturally, players are already…
---
Kotaku Thursday, August 25, 2022 2:50 PM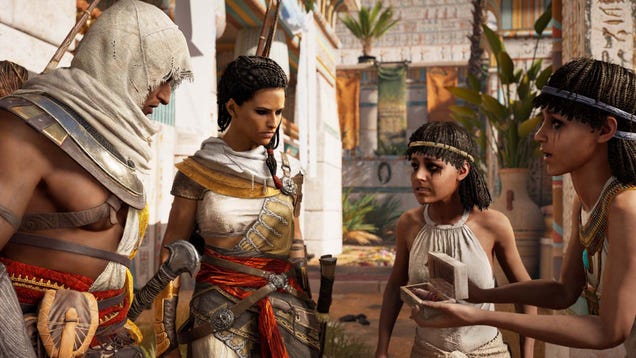 Starting next month, Amazon Prime subscribers will be able to grab eight free PC games, including the best Assassin's Creed game, Football Manager 2022, and the open world stab 'em up, Middle-Earth: Shadow of Mordor.
---
Kotaku Thursday, August 25, 2022 1:45 PM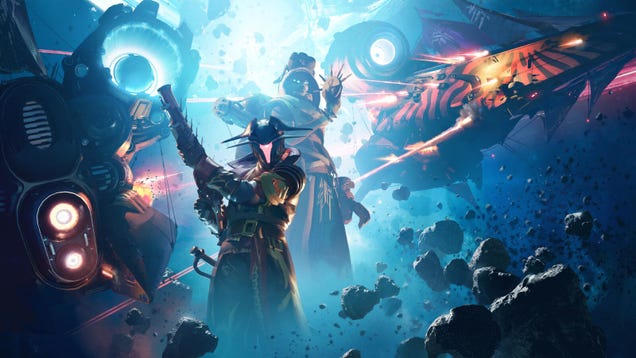 Destiny 2's Season of Plunder went live on August 23 and brought with it pirate ships, treasure hunts, and a bevy of new Exotic weapons and armor. The update is one of the game's biggest since The Witch Queen expansion launched earlier this year, overhauling Arc 3.0 abilities and buffing a bunch of existing guns. Not…
---
Kotaku Thursday, August 25, 2022 1:35 PM
Cult of the Lamb, the roguelite adventure game Kotaku's very own Ari Notis called "dizzyingly original" in his review, is developing its followers' unwavering faith. But I haven't yet played the game, released on August 11, and so, like an unshorn California girl in the '60s, I need someone to show me the light. What…
---
Kotaku Thursday, August 25, 2022 12:40 PM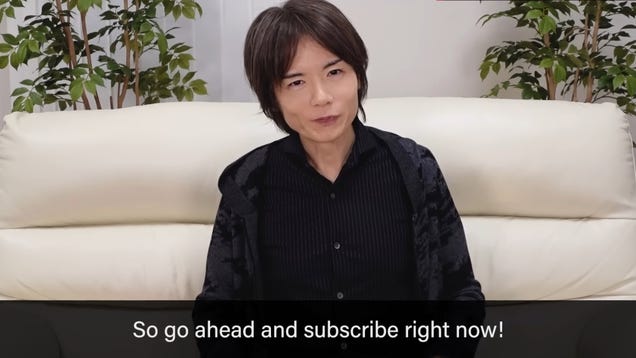 Did you know that back in 2006, Super Smash Bros. creator Masahiro Sakurai helped develop a Tamagotchi-like game where you raise virtual beetles on these smol LCD toys and send them off to fight other beetles over infrared connectivity a la Street Pass? It's new news to me, and one of many interesting facts the…
---
Kotaku Thursday, August 25, 2022 12:35 PM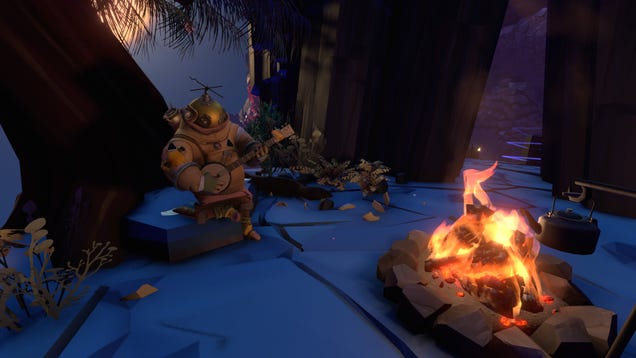 Last year, Outer Wilds received its first expansion, the well-regarded Echoes of the Eye. Now, the music for that DLC is getting its own DLC. Wait, scratch that, I'm hearing that folks in the music industry actually call expansion packs a "deluxe edition." Anyway, Outer Wilds is getting one of those tomorrow in…
---
Kotaku Thursday, August 25, 2022 12:25 PM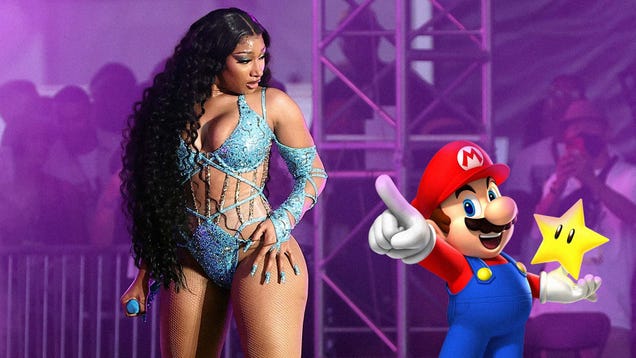 Megan Thee Stallion recently went to Super Nintendo World, and the excitement in her Tiktok video is infectious. Seriously, I've never seen an adult get this excited about a Mario-themed theme park. I can't help but marvel that one of the most famous rappers in our time is getting this excited about bonking coin…
---
Kotaku Thursday, August 25, 2022 11:10 AM
Battlefield 2042's Season 1 updates were, given the game's rocky launch, largely seen as a success by the community, so all eyes are on DICE now to see just how well Season 2's updates—announced today—are going to go down.

---
PCGamesN Thursday, August 25, 2022 4:42 PM
Upcoming Tower of Fantasy updates have a lot riding on their shoulders to help distinguish the RPG game from its competition. Hotta Studio billed it as an MMO, but whether from its traversal mechanics, open world, or gacha-style character system, the most common comparison people make about Tower of Fantasy is with HoYoverse's Genshin Impact. Dmitrii Lazarev and Deniz Kirca with Tower of Fantasy publisher Level Infinite tell PCGamesN at Gamescom that players should remember the game has only been available in the West for about two weeks.
Tower of Fantasy codes
,
Tower of Fantasy characters
,
How to level up in Tower of Fantasy
---
PCGamesN Thursday, August 25, 2022 3:22 PM
A new survival game is on the way, this one coming from the developers of sci-fi city-builder Surviving Mars. The Stranded: Alien Dawn Early Access release date is set for this October, and the game challenges you to lead a small band of survivors who find themselves marooned on a beautiful but hostile alien planet.
---
PCGamesN Thursday, August 25, 2022 3:17 PM
Diablo 2 Resurrected PTR patch 2.5 introduces a new experimental feature called Terror Zones to spice up the Diablo 2 leveling process. The journey to level 99 is a core part of the experience for players of the classic RPG game, and Blizzard says that it hopes Terror Zones will provide an alternative to the currently popular methods of farming. In addition, the latest patch also implements additional gameplay changes, bug fixes, and quality of life improvements to help polish one of the best fantasy games of all time.
Terror Zones are an experimental feature added with PTR patch 2.5 that players can choose to enable when starting a game. When turned on, specific zones will be terrorised by the armies of the Burning Hells every hour, creating a deadly zone populated with monsters at least two levels higher than your current (or their original level). The experience received from and loot dropped by killing a terrorised monster will be based on its new level.
Blizzard says that it wants to offer Terror Zones as "an alternative to repeatedly farming Baal, Diablo, or Nihlathak." In addition, the patch notes from Blizzard say that it wants "the journey to level 99 to be accessible to a larger population of players, full of variety, and, most importantly, challenging. Players will be informed of currently terrorised areas when joining a game with Terror Zones enabled courtesy of a message in the chat box.
Diablo 2: Resurrected review
,
The best RPG games
,
The best Diablo 2 Resurrected classes
---
PCGamesN Thursday, August 25, 2022 3:03 PM
Blizzard has announced the Diablo 3 season 26 end date for late August, as well as the Diablo 3 season 27 start date. With some fans of the fantasy game series and multiple prominent Diablo community members deciding to quit Diablo Immortal in the wake of its microtransactions and events schedule, many of them are returning to Blizzard's previous RPG game ahead of the Diablo 3 season 27 release date.
The new seasonal update has players excited for it after PTR testing ran throughout July. The most prominent feature of season 27 is a new item called Angelic Crucibles. These can be used to 'sanctify' any of your equippable legendary items - a special process which automatically applies perfect ancient-level stats on the item's affixes, and also adds a unique class-specific power from a list of three options per class.
Among the highlights from the PTR have been the Barbarian's Hammer of the Ancients, which has proven incredible for both solo and group play. Necromancer's Death Nova has also proven very strong, as has the Monk's new Wave of Light sanctified power. Witch Doctor's Bogadile build has also been popular with its ability to deal vast damage in a coordinated group using the Mundunugu's Regalia set.
Diablo 3 builds
,
Diablo 3 Necromancer skills
,
Best games like Diablo
---
PCGamesN Thursday, August 25, 2022 1:25 PM
The Destiny 2 Lightfall release date means a saga eight years in the making will finally come to its dramatic conclusion. Whether you love the game for the lore, hardcore PvP gameplay, or deep character customization options, the Lightfall expansion has something for every type of Destiny 2 player. The expansion will introduce us to a new city on Neptune, grant a new subclass called Strand, and offer several quality-of-life improvements that both Destiny 2 veterans and New Lights will appreciate.
Below, you'll find everything we know about the Destiny 2 Lightfall release date, information about the new subclass, a new planet to explore, new in-game features, and more. There's so much coming with Lightfall, and there's a reason it's one of the best FPS games out there.
Destiny 2 classes
,
Destiny 2 exotics
,
Destiny 2 builds
---
PCGamesN Thursday, August 25, 2022 1:14 PM
The FIFA 23 chemistry system is going to ruin anyone's plan to bring forward old squads from previous Ultimate Team modes, because it's getting a complete overhaul this year. The world renowned sports game has relied on Ultimate Team as its flagship mode for some years now, and one constant has been the chemistry mechanics, only seeing small iterations as the years have gone on.
Until now, squads were often limited thanks to the weight of chemistry links needing to be perfect to avoid a negative impact on your players, even for icons who naturally got a chemistry boost. Thankfully, EA has two-footed those shackles off the pitch in the biggest shake-up to chemistry since its conception. Here's everything you need to know about the FIFA 23 chemistry system, so you can start crafting teams.
---
PCGamesN Thursday, August 25, 2022 12:56 PM
Elite Dangerous just flipped the table on a storyline that's been building for years. Salvation, an alias used by a former biochemical executive, activated a giant anti-xeno superweapon called the Proteus Wave, intending to rid the galaxy of the Thargoids, the mysterious aliens that appeared in the massive space game almost five years ago. Salvation's weapon backfired catastrophically, as players now see when they log in. The rules have changed, and Elite Dangerous' developers tell us that the Thargoids are going to be scary again.
Elite: Dangerous mods
,
Elite: Dangerous Thargoids
,
Elite: Dangerous system requirements
---
PCGamesN Thursday, August 25, 2022 12:34 PM
The Mystic Offering system in Genshin Impact allows players to trade in their unwanted five-star artifacts in exchange for other five-star artifacts from a specific set. This might not sound too appealing for new players of the anime game, but experienced players with stacked inventories may appreciate what this system offers.
The exchange rate is three Genshin Impact artifacts for an Artifact Strongbox, which contains one random artifact in a specified set. If you select the Gladiator's Finale set, for example, and you trade in nine artifacts, you get three Gladiator's Finale artifacts back. From what we've seen, you cannot receive duplicates when exchanging multiple artifacts at a time, so we strongly advise trading in more than one at a time to avoid doubling up.
Genshin Impact codes
,
Genshin Impact character tier list
,
Genshin Impact leveling guide
---
PCGamesN Thursday, August 25, 2022 12:28 PM
Looking for all the Saints Row skills? We've spent a good amount of time with the open-world game, and have seen some of the focus skills available at each level. You get a new skill every time you level up, and you can equip up to four of them at a time.
True to form for the series, these Saints Row skills are silly, ranging from dropping a grenade down an enemy's pants to a powerful and explosive fire punch. To equip them, you need to access the skills app on the snazzy in-game smartphone, and you can combine them with Saints Row perks to make your character unstoppable.
Saints Row release date
,
Best action-adventure games
,
Upcoming PC games
---
PCGamesN Thursday, August 25, 2022 12:26 PM
A Plague Tale: Requiem is shaping up to follow in the footsteps of its predecessor A Plague Tale: Innocence as one of the best rat games around. The sequel to Asobo Studio's intense brother-and-sister tale is set for an October release date and introduces the ability to commune with the swarming rat hordes that made the first game so dramatic and intimidating. However, lead level designer Kevin Pinson says that the sequel's existence was far from a sure thing after the completion of Innocence.
"It was not a given," Pinson says to PCGamesN during our meeting at Gamescom. "First, we know we're a small team, since we were fourteen people - so we put all our hearts into [A Plague Tale] Innocence, and we did everything we wanted to do with the game. And so seeing the reception to the game was phenomenal for us - we have read everything: every article, all the feedback."
Despite the critical success of Innocence, a sequel wasn't immediately on the cards. "When we saw the reception, we thought about what we wanted to do next - it was not a given it was going to be a sequel," Pinson explains. "We are narratively driven, so we thought about the story first. It made sense with the story to bring back Hugo and Amicia and follow their journey, and so that's how we started. It's basically the reception to the game that made us think about the next thing."
Best stealth games
,
Best fantasy games
---
PCGamesN Thursday, August 25, 2022 12:25 PM
While actual spiders may revel at the very idea of bugs, the latest Spider-Man Remastered patch attempts to repel a different kind from the game while also introducing several new graphics features. Now, players should have a far more silky smooth experience as they join the webhead on his PC adventure, with Nvidia DLSS and AMD FSR improvements keeping Spidey looking as sharp (or soft) as you'd like.
Best SSD for gaming
,
How to build a gaming PC
,
Best gaming CPU
---
PCGamesN Thursday, August 25, 2022 12:20 PM
Looking for Roblox promo codes? There are all sorts of promo codes from Roblox events and giveaways out there, that grant you free virtual goods like clothes and items. No need to fork out cash for accessories; new codes are added all the time, so you can keep your Roblox character looking fresh.
Roblox promo codes won't hang around forever, though - they're only valid for a limited time, so be sure to redeem them as soon as you discover one you haven't used yet. Redeeming them is simple - log in to the Roblox website and navigate to their promo codes page, where you can enter your code, and the item will automatically be added to your account straight away.
Promo codes aren't the only source of free items, though; you can also find free Roblox stuff in the avatar shop. There are far too many to list, but there are hundreds of items available for nothing: simply click the 'get' button next to their catalog listing to add them to your account. Be sure to check back here regularly, as we'll update this page whenever new Roblox promo codes are released.
Best Roblox games
,
Roblox promo codes
,
Roblox music codes
---
PCGamesN Thursday, August 25, 2022 12:16 PM
On the lookout for the best Warzone loadout? Now that the Vanguard Royale and Battle Royale playlists have been merged together to create one unified battle royale game, this means there are over 100 different weapons to pick from to build your perfect loadout drop.
Despite the plentiful ground loot in Caldera's hot zones, you'll want a reliable build to help you take out the opposition as you try to outrun the encroaching gas cloud. Using create-a-class system from Vanguard's multiplayer mode in Warzone, you can customise your weapons with attachments, tactical equipment, and perks to create the best Warzone loadouts.
Our best Warzone setups differ from our favourite builds for Vanguard's multiplayer mode as they're optimised for Caldera's vast environments. Not only do the weapons in Warzone feature tweaked stats, but we also have to take into consideration Warzone's armour plates and the additional player count. We've used our extensive knowledge of Warzone to pass on our victory prowess to you - use our best loadouts for Warzone to dominate the competition.
Warzone loadouts
,
Best AR in Warzone
,
The best guns in Warzone
---
PCGamesN Thursday, August 25, 2022 12:11 PM
Want to know what the best Warzone guns are? Warzone Season 2 Reloaded completely changed the battle royale game by unifying the Vanguard Royale and Battle Royale playlists together. This means players no longer have to use Vanguard weapons if they own any of the guns from Modern Warfare and Black Ops Cold War, and we're continuing to reap the rewards in Season 5. Rebirth Island has also gone through radical changes, adding new areas to encourage players to explore the map.
Picking out the best Call of Duty Warzone weapons can be difficult, especially with over 100 different options to pick from across three games. The latest weapons added to the FPS game are usually underpowered to avoid them dominating the meta early on, but we highly recommend unlocking every weapon as early as possible. Occasionally there are one or two weapons that manage to launch with completely broken stats, so it's worth keeping an eye on this page to find out which guns are currently performing well.
Warzone loadouts
,
Best AR in Warzone
,
The best guns in Warzone
---
PCGamesN Thursday, August 25, 2022 11:59 AM
Looking for the best SMGs in Warzone? Caldera, the new Warzone map, has completely changed the way the battle royale game is played. Compared to Verdansk's large open spaces spread throughout the map, Caldera is much tighter overall, packing each area with unique points of interest to keep things interesting. As a result, long range battles aren't as prevalent, causing weapons types like the best AR in Warzone and SMGs to dominate the meta.
If you're still trying to pick off enemies from a distance using the best snipers, you need to have a reliable secondary weapon like the best SMGs in Warzone to immediately blast any flankers away. Don't forget to check out our best Warzone loadouts guide to see which attachments you need to build these game-breaking setups.
Warzone loadouts
,
Best AR in Warzone
,
The best guns in Warzone
---
PCGamesN Thursday, August 25, 2022 11:43 AM
In Metal Gear Solid 5, the iconic stealth sandbox game from Hideo Kojima, Stefanie Joosten plays Quiet, a mute sniper who accompanies Venom Snake on his missions across Afghanistan to destroy the giant, hulking Sahelanthropus. In Wanted: Dead however, the new sci-fi hack-and-slash, set to launch on Steam later in 2022, her character is much different – serving also as the game's cutscene director, she tells PCGamesN, live at Gamescom 2022, that she wanted to play a character who represents the "polar opposite" of Quiet.
Best upcoming PC games
,
Best detective games
,
Best action-adventure games
---
PCGamesN Thursday, August 25, 2022 11:42 AM
Balancing a League of Legends champion can be a tricky affair, there's no doubt about it. Yuumi is the absolute scourge of the bot lane; untargetable when attached to the ADC, the magical cat keeps other champions alive when they should be dead. Now, after just having her healing nerfed, Riot has announced a hotfix to buff her damage output.
Best LoL Champions
,
League of Legends patch 12.16 notes
,
LoL tier list
---
PCGamesN Thursday, August 25, 2022 11:39 AM
The Sumeru region might have only just arrived, but a new Genshin Impact leak proves that some players are still looking ahead for what's next in HoYoverse's popular RPG, The developer has just introduced a new region and element to the world of Teyvat in Genshin Impact version 3.0, but there's always something new right around the corner, and this time, it's a vast, imposing desert. This new leak shows off the Sumeru desert map that'll presumably be added in version 3.1 and includes a new Domain and several points of interest.
Genshin Impact codes
,
Genshin Impact character tier list
,
Genshin Impact leveling guide
---
PCGamesN Thursday, August 25, 2022 11:39 AM
You need to unlock the Vanarana Tree of Dreams in Genshin Impact in order to be able to earn the favour of the forest and spend your Dendro Sigils. The Genshin Impact 3.0 update introduced Vanarana as one of the locations in the Sumeru region, a brand new element called Dendro, and several new characters, including Tighnari, Dori, and Collei.
As with other offering trees, leveling up the Vanarana tree rewards you with crucial Genshin Impact items, such as Dendro ascension materials and Fate. Finding the Tree of Dreams is no easy feat though as Sumeru is a huge region, and you need to start by exploring Gandharva Ville, Sumeru City, and more.
Genshin Impact codes
,
Genshin Impact character tier list
,
Genshin Impact leveling guide
---
PCGamesN Thursday, August 25, 2022 11:36 AM
WoW Dragonflight Demon Hunters have finally landed on the alpha, where Blizzard is hard at work testing new game features, areas, and mechanics. One of the major changes dropping in the new MMORPG expansion is a complete overhaul of how talent trees work, with each class getting four new and more intricate trees to play with.
So far all but one of the WoW classes has received a new set of talents. Who's the unlucky final draft? Why, it's everyone's favourite Illidan cosplayers: the Demon Hunters. In the latest alpha build, their wait is finally over, as the Demon Hunter class tree and the Havoc specialisation tree are set to be implemented. Let's go over the broad strokes.
Best MMORPGs on PC
,
The best WoW addons
,
WoW Dragonflight preview
---
PCGamesN Thursday, August 25, 2022 11:35 AM
Trying to find the best assault rifle in Warzone? The assault rifle is the weapon type with the most variation between each gun. You've got fast-firing, highly mobile assault rifles like the Volk, to hard-hitting battle rifles like the NZ-41. To make things even more complicated, the gunsmith gives players the ability to equip up to ten weapon attachments, introducing hundreds of ways to build the best Warzone loadouts.
When you throw the weapons from Black Ops Cold War and Modern Warfare into the mix, it can be difficult to choose the best assault rifle in Warzone given the sheer amount of options. We've already broken down the best SMG in Warzone and the best sniper in Warzone, so it's time to run through arguably the most widely used weapon type in Call of Duty's battle royale.
Warzone loadouts
,
Best AR in Warzone
,
The best guns in Warzone
---
PCGamesN Thursday, August 25, 2022 11:30 AM
Want to know what the Genshin Impact 3.1 release date is? During the 3.0 livestream, developer Hoyoverse made the unusual move and announced the release date for the next few versions ahead of time. This coincided with the news that the next few patch cycles would last for five weeks, instead of the typical six.
Instead of waiting for the inevitable 3.1 livestream, now we know exactly when the Genshin Impact 3.1 release date takes place. Since the livestream, the devs have revealed new character Candace as the guardian of the upcoming Aaru Village, and dataminers have got their hands on the latest 3.1 beta. Now we can look ahead at what may be coming in the popular RPG game's next update. Let's take a look at what we know so far.
Genshin Impact codes
,
Genshin Impact character tier list
,
Genshin Impact leveling guide
---
PCGamesN Thursday, August 25, 2022 11:13 AM
Battlefield 2042 Season 2 is about to get underway. The multiplayer FPS game's second season, like the first, will add a new map, a new specialist character, and some new weapons and vehicles to unlock on the new seasonal battle pass. Here's what to expect when Season 2: Master of Arms kicks off August 30.
Battlefield 2042 review
,
Best multiplayer games on PC
,
Best FPS games on PC
---
PCGamesN Thursday, August 25, 2022 11:06 AM
Narrative-driven space city building game Ixion sets you floating across the stars in search of a new home for humanity. Travelling aboard the giant Tiqqun space station, you must manage your resources and supplies as you probe planets to determine their viability, mine resources from nearby systems, and attempt to keep your crew happy through power and food shortages. At Gamescom, producer Christian Woolford spoke to PCGamesN about some of the post-release features the team hopes to bring to Ixion.
"Photo mode is definitely something we want," says Woolford, "it will definitely be a post-release update, not a DLC, but we want to make sure that there are filters and camera angles and the rest of it. So that's absolutely on the slate." With just how stunning space looks in Ixion, as well as the detailed architecture both inside and outside your space station, players will certainly welcome the opportunity to grab artsy snaps of their creations.
Also in the works, Woolford adds, is an endless mode. The main campaign of Ixion is very narratively driven, and sees the player taking charge of a colony ship searching for a new home for humanity after the accidental destruction of the moon (oops) caused widespread devastation and climate impact across Earth. With the planet left barren and devoid of life, the Tiqqun ship is soaring across the solar system and beyond hoping to find viable planets that can support human life.
Best city builders
,
Best space games
,
Best survival games
---
PCGamesN Thursday, August 25, 2022 11:13 AM
Although the Secretlab Magnus is quite easily the best gaming desk with all of its magnetic gadgets and gizmos, it's missing a key feature in 2022: a standing function. Fear not, though, as the company has heard your cries and is ushering in height adjustable versions of the surface called the Secretlab Magnus Pro and Magnus Pro XL.
Best SSD for gaming
,
How to build a gaming PC
,
Best gaming CPU
---
Rock Paper Shotgun Latest Articles Feed Thursday, August 25, 2022 5:26 PM
The AMD RX 6700 is retailing for £300 right now, a great price for a strong 1440p graphics card with support for hardware-accelerated ray tracing and FSR 2.0. The card in question is a PowerColor Fighter model, with a simple two-fan design that should be more than capable of dealing with this mid-range card's modest 175W TDP.
---
Rock Paper Shotgun Latest Articles Feed Thursday, August 25, 2022 5:09 PM
If there was any PC graphics option I could choose to tweak in real life, it would be "Clutter". My flat forever has it set to Very High, but Skull And Bones will let PC players cycle it down to Low with only a few clicks. It's one of many options highlighted in the "PC features" trailer, which also highlights 4K HDR, ultrawide monitor support, ray tracing and other graphical wizardry available in Ubisoft's pirate 'em up.
---
Rock Paper Shotgun Latest Articles Feed Thursday, August 25, 2022 5:02 PM
The LG C2 OLED probably isn't your first thought when you're considering a new desktop monitor, but its incredible image quality and new smaller 42-inch or 48-inc sizes make it a surprisingly valid choice. Right now you can pick up this monitor in either size for under £1000, depending on where you shop, a price that puts it make more affordable than smaller monitors with worse HDR performance - and that makes it well worth considering.
---
Rock Paper Shotgun Latest Articles Feed Thursday, August 25, 2022 4:50 PM
Rift Of The NecroDancer was teased just a couple of weeks ago at the end of a trailer for the newest Crypt Of The NecroDancer expansion. At the time, there was no info other than a logo, but as of yesterday there's a full reveal trailer. We now know that Rift Of The NecroDancer is a standalone rhythm game, akin to Guitar Hero with combat.
---
Rock Paper Shotgun Latest Articles Feed Thursday, August 25, 2022 4:16 PM
One of the advantages to games heading westward long after an initial release in Asia is that there's sometimes a stack of existing update content already waiting to be localised. Perhaps that's how Tower Of Fantasy, which released two weeks ago, is already teasing its first piece of additional content. Find a trailer for it below.
---
Rock Paper Shotgun Latest Articles Feed Thursday, August 25, 2022 4:03 PM
Not that all the other wars were just a bit of goofing around, but World War One – a conflict remembered more for its bleak, arduous trench warfare than any great triumph over evil – seems like a particularly unusual source of inspiration for a strategy game that will, presumably, be played for fun. Nonetheless, The Great War: Western Front, a combination of macro planning and tactical RTS battling revealed this week at Gamescom, has elected to lean right into WW1's complexities and difficulties rather than dance around them.
Developers Petroglyph have gone for historical accuracy in various ways, senior designer Chris Becker and audio director Frank Klepacki explain to me at a hands-off demo in Cologne. The soundtrack will even include licensed music from the era. But something they want to really hammer home is the brutality of the war: territory won't be won in heroic pushes but slowly and bloodily, while collapsing morale is as much a danger as any advancing army.
---
Rock Paper Shotgun Latest Articles Feed Thursday, August 25, 2022 12:37 PM
Nostalgic yet unknown is perhaps a good way to describe OU upon first glance. It's a game clearly designed to mimic the picture book imagination of childhood with its hand-drawn visuals and the innocent silent presence of its protagonist, a young boy named OU and his opossum friend. Even its music is reminiscent of some lost, unknown childhood as we're lulled into the strange world of U-Chronia with the smooth instrumentation of a single guitar and its occasional percussion. Yet it's clear with the presence of beasts that threaten your safety and a shadowy clone that this isn't some peaceful retreat into childhood.
---
Rock Paper Shotgun Latest Articles Feed Thursday, August 25, 2022 12:11 PM
Being told "You have to power through the boring bit until it livens up" often makes me go find something else, but it's worth it with Chorus. The singleplayer spaceship shooter hit Game Pass in June, and all you need to know is: once you power through the boring bit, you get to play as a spacewitch pilot who fights with guns and magic while weaving through the innards of battleships and megastructures. It's one of those good 7/10 games.
---
Rock Paper Shotgun Latest Articles Feed Thursday, August 25, 2022 11:52 AM
Make-believe plane pretender Microsoft Flight Simulator's first City Update has added realistic versions of five German conurbations just in time to mark Gamescom 2022. You can now fly over Hanover, Dortmund, Dusseldorf, Bonn and Cologne. They're rendered with the fancy photogrammetry technique that's already plonked hundred of cities into Flight Simulator's rendition of Earth.
That means that you can zoom over Koelnmesse, which is where Gamescom's happening right bloomin' now. Nice bit of Inception-style weirdness there, Microsoft Flight Simulator devs. I'll give it a go later and see if I can spot our roving reporter Ed. Witness the realism for yourself by watching the trailer below, like some kind of human aircraft gliding above.
---
Rock Paper Shotgun Latest Articles Feed Thursday, August 25, 2022 11:08 AM
Sci-fi space flight sim Elite Dangerous' director has owned up that the game uses noise from recordings of actual space. David Braben said that Frontier Developments incorporate audio from projects such as the British Antactic Survey's Halley Research Station, which is where the data was collected that revealed that classic environmental disaster, the hole in the ozone layer. Braben's revelation was prompted by the recent public acknowledgement from NASA that, yes, people really can hear screams in space. Sort of.
---
Rock Paper Shotgun Latest Articles Feed Thursday, August 25, 2022 11:00 AM
This week on The Electronic Wireless Show podcast we give thanks to listener Tom Fakelastname, who emailed in to ask us about the moral quandaries in video games that we feel are the most meaningful. Matthew isn't here this week, which means we are very well behaved. I talk about BioWare games a normal amount, and Nate tries (and, in fairness, succeeds) to find a way to make moral choices a thing that you can apply to the sort of games he likes. Not Age Of Empires II this time, though.
Because there's no Matthew, I change the Cavern Of Lies into a cavern of moral judgement for Nate, and make him run a gauntlet of some of the most important choices in Dragon Age Inquisition with no context. He turns out to be both authoritarian and kind of wholesome as an Inquisitor.
---
Rock Paper Shotgun Latest Articles Feed Thursday, August 25, 2022 10:58 AM
Revealed at Gamescom Opening Night Live, Atlas Fallen is an upcoming action RPG being developed by Deck 13 Interactive, the folks behind The Surge games. It's eschewing the robotic antics of its predecessor in favour of a Middle Eastern-inspired semi-open world filled with towering blocks of sand, rolling dunes, and mahoosive beasties.
I managed to see a brief 30-minute presentation of the game here at Gamescom, which gave off the impression that it's shaping up to satisfy those craving a AA title to plonk on their shelf. I've got to say that in action that combat really looks good, too.
---
Rock Paper Shotgun Latest Articles Feed Thursday, August 25, 2022 10:24 AM
Valve have revealed that daily reservations of the Steam Deck are higher than at any time since the handheld launched in February this year. The official Steam Deck Twitter account shared the coy stats in a tweet but, as ever, neglected to go into detail about just how many are being snapped up. Good job they're pumping out more Decks than even Valve expected, at least.
---
Twinfinite Thursday, August 25, 2022 5:17 PM
A Wordle a day keeps the... word doctor away?
---
Twinfinite Thursday, August 25, 2022 4:37 PM
She-Hulk: Attorney at Law Finally Addresses a Big Eternals Question and Teases an X-Men
---
Twinfinite Thursday, August 25, 2022 3:42 PM
Skull and Bones is shaping up to be an incredibly pretty game on PC.
---
Twinfinite Thursday, August 25, 2022 3:28 PM
A guide to unlocking Khaled Al-Asad in CoD: Warzone and Vanguard.
---
Twinfinite Thursday, August 25, 2022 3:13 PM
Learn how to play Genshin Impact's Rhythm of the Great Dream song.
---
Twinfinite Thursday, August 25, 2022 3:09 PM
Is the Xbox Series X|S getting a price hike?
---
Twinfinite Thursday, August 25, 2022 2:17 PM
These are the cover athletes for NHL 23.
---
Twinfinite Thursday, August 25, 2022 2:13 PM
While server issues are a problem, Bungie are pretty good about correcting them.
---
Twinfinite Thursday, August 25, 2022 2:05 PM
Find out where to get Luminescent Pollen in Genshin Impact.
---
Twinfinite Thursday, August 25, 2022 2:03 PM
Rescue the Aranara by healing it with Dendro.
---
Twinfinite Thursday, August 25, 2022 2:02 PM
Here is how to get Crystalline Cyst Dust in Genshin Impact.
---
Twinfinite Thursday, August 25, 2022 2:00 PM
Check out the official NHL 23 reveal trailer.
---
Twinfinite Thursday, August 25, 2022 1:43 PM
Does Dead by Daylight have crossplay?
---
Twinfinite Thursday, August 25, 2022 12:37 PM
Watch the newly released martial arts live-action show from Youtuber King Vader with anime inspired fighting and characters.
---
Twinfinite Thursday, August 25, 2022 12:35 PM
Learn everything you need to know about how to get Dori in Genshin Impact.
---
Twinfinite Thursday, August 25, 2022 12:23 PM
Start your culinary journey by obtaining the Head Mushroom.
---
Twinfinite Thursday, August 25, 2022 12:16 PM
Where to get Padisarah in Genshin Impact.
---
Twinfinite Thursday, August 25, 2022 12:11 PM
Valorant's new Agent 21, Mage, has arcane power.
---
Twinfinite Thursday, August 25, 2022 11:54 AM
The shocking Season 2 finale of Only Murders in the Building reveals The Arconia's next victim - Paul Rudd.
---
Twinfinite Thursday, August 25, 2022 11:46 AM
The Glow is a neat little reminder of Fortnite Chapter 2 Season 2, but is incredibly dangerous to get to because sharks.
---
Siliconera Thursday, August 25, 2022 3:00 PM
Nihon Falcom will bring back Towa Herschel for The Legend of Heroes: Kuro no Kiseki II - Crimson Sin. The 23-year-old lecturer, who normally teaches at Thors Military Academy, will come to Aramis High School as a temporary teacher. She will interact with Agnes Claudel, who is still studying in the school.
Towa Herschel debuted at the first Trails of Cold Steel as the student council president of Thors Military Academy. She appeared in all four successive titles of the Cold Steel tetralogy. Towa also appeared at Trails into Reverie, the title combining the Crossbell and Erebonian rosters that will be available in English-speaking regions in 2023.
Towa's character page also reveals that she has joined an NGO that deals with poverty and environmental issues all around the world. But while most other characters have a weapon listed, Towa's page only mentions her current affiliation with Aramis High School.
[gallery ids="934288,934289,934290" link="file"]
At the same time, Falcom also added new character pages for Sherid Asverl, the crown prince of Elsaim, and his bodyguard secretary Naje Berca. Both characters appeared in the first Kuro no Kiseki, but neither received their own page on the prequel's website. Sherid's sister Zita will make her first appearance in this sequel.
[gallery ids="934291,934292,934293" link="file"]
Falcom wraps up the new character wave by introducing three enemy characters. A mysterious boy named Ixs, his twin sister Jolda, and the assassin leader Garden-Master will stand in the way of Van Arkride and Swin Abel.
[gallery ids="934294,934295,934296" link="file"]
The Legend of Heroes: Kuro no Kiseki II - Crimson Sin will be available for PlayStation 5 and 4 in Japan on September 29, 2022.
The post Towa Herschel Will Return in The Legend of Heroes: Kuro no Kiseki II appeared first on Siliconera.
---
Siliconera Thursday, August 25, 2022 2:00 PM
Capcom has updated its Tokyo Game Show 2022 webpage. It newly confirmed that people who visit its booth at the physical venue will be able to line up to try out a PSVR2 demo of Resident Evil Village.
The company first revealed the PlayStation VR2 support during the June 2022 State of Play stream. The new VR support will be one of the numerous post-release contents for Village, as Capcom prepares to release the Winters' Expansion DLC for existing players and a Gold Edition bundle that includes the former on October 28, 2022.
The expansion will bring back Chris Redfield while adding Lady Alcina Dimitrescu and Karl Heisenberg as new playable characters. At the same time, Capcom will also release an accessibility update that brings in helpful features like subtitle settings and an optional permanent reticle.
Capcom launched its TGS 2022 webpage earlier in mid-August 2022. It initially listed Street Fighter 6, Mega Man Battle Network Legacy Collection, Monster Hunter Rise: Sunbreak, and Exoprimal. The TGS 2022 Online Program on September 15, 2022, will reveal new gameplay details about the above titles, along with Resident Evil Village. All five games will have playable demo builds at Capcom's TGS 2022 booth.
Tokyo Game Show 2022 will take place both online and physically at Makuhari Messe on September 15-18, 2022.
The post Capcom Will Add Resident Evil Village PSVR2 Demo to TGS 2022 Booth appeared first on Siliconera.
---
Siliconera Thursday, August 25, 2022 1:00 PM
Bandai Namco and Project Aces have published the third lore explanation video for Ace Combat's Strangereal world history on the series' YouTube channel. This episode focuses on Ace Combat Zero: The Belkan War's eponymous conflict that broke out in 1995 in the fictional world.
The series mascot Nugget explained the events leading to the war in more detail. Due to its ailing economy, Belka ceded some of its lands to Osea while seeing its former territories Ustio and Gebet declare independence. But after finding out that the ceded territories had plentiful underground resources, the nation invalidated the independence declarations and launched a war to regain control of its territories.
The Belkan War officially ended with a ceasefire after Belka detonated seven nuclear bombs around its northern territories to stop the Allied Forces' advance. However, a multinational group called A World With No Boundaries staged a massive coup around the end of 1995. Nugget summarized this war as the "What Has the Border Given Us? War."
https://www.youtube.com/watch?v=GJc10-QOO6U
At the end of this video, the Nugget revealed that it had wrapped up its plan to publish three episodes of the video series. All three featured titles—Ace Combat 04, 5, and Zero—came out in the 2000s for the PlayStation 2. It is yet to be known whether Project Aces will produce lore videos for other Strangereal titles, such as the Xbox-exclusive Ace Combat 6: Fires of Liberation and PlayStation Portable's Ace Combat X: Skies of Deception.
Bandai Namco released Ace Combat Zero: The Belkan War for PlayStation 2 in 2006. While a port of the previous entry Ace Combat 5: The Unsung War was obtainable temporarily on the PlayStation 4, the company has yet to bring this game to current-generation platforms.
The post Ace Combat Zero Lore Video Explains The Belkan War's Background appeared first on Siliconera.
---
Siliconera Thursday, August 25, 2022 12:00 PM
Koei Tecmo and Nexon's mobile game Dynasty Warriors: Unleashed has still been running in Japan, where it is known as Shin Sangoku Musou: Zan. However, that will soon come to an end. Nexon announced that it will shut down the Japanese version on October 27, 2022, at 10:00 AM JST.
Unleashed is a mobile hack-and-slash action game based on Dynasty Warriors 8. It appeared first outside Japan on March 30, 2017. However, Nexon shut down the global version just short of its third anniversary on March 26, 2020.
Meanwhile, Japan received its own version of Unleashed, which launched in September 2018. As the Japanese version is an entirely separate game, it was not affected by the global version's shutdown. It will pass its fourth anniversary on a somber note following this end-of-service announcement.
Even though Unleashed will cease to exist, there are still other Dynasty Warriors games available on mobile devices. Koei Tecmo released its own mobile game with Dynasty Warriors 9 characters in March 2021 in Japan, and it is still undergoing active service as of this writing. The company also gave license to CMGE and other publishers to release the Dynasty Warriors 7-inspired Dynasty Warriors: Overlords outside Japan.
Dynasty Warriors: Unleashed is available on Android and iOS mobile devices in Japan until October 27, 2022.
The post Dynasty Warriors: Unleashed Japanese Version Will Shut Down in October appeared first on Siliconera.
---
Siliconera Thursday, August 25, 2022 11:00 AM
Gamescom may be known for video games rather than cars, but that didn't stop car company Mini. It showed up in Cologne, Germany with a vehicle linked to nothing less than Pokémon itself. Formally called the Mini x Pokémon Concept Aceman, the electric vehicle is inspired by the legendary game series. Specifically, it's a Pikachu car, because it's electric.
The Pikachu car is built on Mini's Concept Aceman, a concept car meant to spotlight new technologies and design ideas for the future. The Aceman is an all-electric vehicle that uses a "digital interior" with embedded electronics and lighting. The interior also minimizes the use of leather or chrome, instead employing more sustainable materials like recycled textiles. The exterior uses contoured LEDs for lighting, with geometrically modeled surfaces.
Check out a trailer for the Mini Pikachu car below.
https://www.youtube.com/watch?v=nvaWJqA6jRk
The Mini x Pokémon Aceman showed up at Gamescom 2022 wrapped in "packaging". With Pikachu decals on the surface and a recalibrated UI interface that recalled the iconic Pokémon, the Pikachu car display stand looked like a branded toy crossover more than a drivable vehicle. The Concept Aceman also came with an additional feature: Exterior projection. Fans inside the car could hook up a computer, smart device, or game console to the car and use an exterior projector to display the on-screen image on a flat surface ahead of the car.
As it's a concept car, the Mini x Pokémon Aceman Pikachu car is not on sale. Future mainline designs may incorporate some of its ideas and technology, though. Meanwhile Pokémon Scarlet and Violet may let players use a less mechanical form of transport: A Cyclizar.
The post Special Mini x Pokemon Pikachu Electric Car Showcased appeared first on Siliconera.
---
PC Invasion - FeedDDD Thursday, August 25, 2022 5:00 PM
Currently, players can claim both the "Bungie 30th Anniversary" Pack for Destiny 2 and Ring of Pain for free on the Epic Games Store until the end of the month. As soon as that's over, the Epic Games Store plans on giving away two games and a DLC pack for next week's free offer — Shadow of the Tomb Raider: Definitive Edition, the "Armazillo DLC Pack" for Knockout City, and Submerged: Hidden Depths. This sizeable free offer will begin on September 1 and last until September 8. Those who have paid close attention to AAA gaming news over the past several years will likely already know about Shadow of the Tomb Raider, but you may not have quite as much familiarity with Velan Studios' Knockout City. Essentially, it functions as a colorful, over-the-top take on dodgeball that went free-to-play back in June. The "Armazillo DLC Pack" included in the Epic Games Store's free giveaway contains a handful of cosmetics, such as ...
---
PC Invasion - FeedDDD Thursday, August 25, 2022 4:30 PM
The online servers for Dark Souls 3 are finally back after a nearly seven-month absence. This was announced earlier today via the official Dark Souls Twitter account, which thanked fans for their patience. Dark Souls 3 players will now finally be able to access the game's online features, including PvP and messages. However, the other Dark Souls games have not had their servers restored just yet. Dark Souls players have been without online features since February. FromSoftware was forced to shut them down after a nasty security vulnerability was found. This issue allowed hackers to install malware and take control of other players' PCs. Obviously, this was a huge problem, so it made sense for FromSoftware to take drastic action. But it was still a shame to be without these features for so long. Additionally, we weren't sure when to expect the return of these servers, but an update in July gave us a hint that it would be soon. The Kingdom of Lothric is back onli...
---
PC Invasion - FeedDDD Thursday, August 25, 2022 4:00 PM
Summer is soon coming to a close, but that doesn't your gaming library has to stop growing. If you've managed to knock out some of the big hitters that recently released, it might be time to slide into playing something you've been putting off for a while. There are any number of must-have experiences launched over the years. And, it looks like Amazon is well in-tune with which those games are. Amazon Prime Gaming is bringing eight free titles to claim for September, including Assassin's Creed Origins. While slaying and exploring Egyptian culture would be enough for most, there are still other titles you can claim in September. Middle-Earth: Shadow of Mordor Game of the Year Edition, Football Manager 2022, The Dig, Defend the Rook, We. The Revolution, Castle on the Coast, and World of the Law: Death Mask Collector's Edition is all up for grabs. More than just games Although free video games are relatively enough to write home about, there is more to...
---
PC Invasion - FeedDDD Thursday, August 25, 2022 3:30 PM
At long last, PMDG has rolled out the Boeing 737-800 for Microsoft Flight Simulator. As the most popular variant in the 737NG family, this edition of the iconic jet comes in eight variants for the sim, but prepare to pay up for it. It's true, PMDG is charging $69.99 USD for this new bird. This is the same price as what the -700 launched for a few months ago, but we'll touch more on that later. One -800 for seventy-five bucks As another member of the 737NG line, the -800 features the same powerplant as its two sister ships that PMDG previously released for the sim, the -600 and -700. That said, as the second-largest variant in the family, the -800 flies just a tad bit differently than her aforementioned sisters. The -800 climbs a bit slower and even slows down at a lower rate than the other 737NGs. So her flight parameters will take some getting used to when switching back and forth between the types. With eight different variations included in PMDGs package, each h...
---
PC Invasion - FeedDDD Thursday, August 25, 2022 3:00 PM
Keypads aren't really talked about that much. Playing lots of games with a mouse and keyboard is generally fine, but the lack of analog support can be a pain. After doing some errant web browsing, I learned about keypads, which allow people to use a mouse with their dominant hand, while using their thumb on an analog stick without having to awkwardly hold a controller. But the problem with most keypads is the other buttons. They don't seem all that comfortable, and having to stretch to hit the keys must feel like a worse version of using a keyboard — until the Azeron Cyborg, at least. The Azeron Cyborg doesn't have keys like other keypads. The device looks like a trophy one might have after the robot from the future that was chasing them got crushed in some sort of press. It resembles a hand and lets you rest your palm on something similar to a palm. But instead of rows of awkward keys, there are rows of clicky keys that are all quite literally right at your fi...
---
Tabletop Gaming News Thursday, August 25, 2022 5:00 PM
---
Tabletop Gaming News Thursday, August 25, 2022 4:00 PM
---
Tabletop Gaming News Thursday, August 25, 2022 3:00 PM
---
Tabletop Gaming News Thursday, August 25, 2022 2:00 PM
---
Tabletop Gaming News Thursday, August 25, 2022 1:00 PM
---
Tabletop Gaming News Thursday, August 25, 2022 12:00 PM
---
Tabletop Gaming News Thursday, August 25, 2022 11:00 AM
---
Player Assist | Game Guides & Walkthroughs Thursday, August 25, 2022 5:00 PM
Our Roblox Driving Empire page lists all of the game's accessible codes. You may obtain a lot of free money, automobiles, and cosmetics by using them! Wayfort's Driving Empire, originally known as Wayfort, is a Roblox automobile and racing game developed by Wayfort. Players may earn money by driving one of their automobiles around or […]
---
Player Assist | Game Guides & Walkthroughs Thursday, August 25, 2022 4:00 PM
All of the available Roblox Dream Island Tycoon codes may be found in our collection. You can get cash and more by entering these codes. Venzel Studios created Roblox Dream Island Tycoon as a game that encourages enjoyment. A fantastic game to play if you've ever wanted to control your own island. By acquiring extra […]
---
Player Assist | Game Guides & Walkthroughs Thursday, August 25, 2022 3:01 PM
Our Roblox Dragon Blox codes collection includes all the most recent codes that will get you access to free in-game stuff! Playing as a Dragon Ball character with Saiyan ancestry in Roblox Dragon Blox, formerly known as Super Saiyan Simulator 2, is a lot of fun. You can advance through the stages of the formidable […]
---
Player Assist | Game Guides & Walkthroughs Thursday, August 25, 2022 2:00 PM
Our Roblox Dragon Adventures codes list contains the game's available codes. If you use these, you can get a lot of items for free! The appeal of dragons has long been acknowledged, so why not learn how to care for and fly one in Dragon Adventures? You'll have your own dragons to feed and fly, […]
---
Player Assist | Game Guides & Walkthroughs Thursday, August 25, 2022 1:00 PM
We have a compilation of all the Roblox Dog Piece codes that are currently accessible. By entering these codes, you can obtain gems and more. For the Roblox platform, drybones223 created the game Dog Piece. Players can buy and collect Dog Fruits in this Piece-inspired game to gain strong skills. To vanquish opponents, open up […]
---
Player Assist | Game Guides & Walkthroughs Thursday, August 25, 2022 12:00 PM
We have a compilation of all the Roblox Disaster City codes that are currently accessible. Entering these codes will give you money, unobtanium, and more. Fridge Pig Studios created the Disaster City experience for the Roblox metaverse platform. A unique survival game called Disaster City. Each match uses a different randomly generated map with evolving […]
---
Player Assist | Game Guides & Walkthroughs Thursday, August 25, 2022 11:00 AM
We've compiled a comprehensive collection of fresh and active codes for Roblox Devious Lick Simulator that can get you free cash! The Roblox metaverse platform experience Devious Lick Simulator was created by lick.io. You'd be much better off playing Devious Lick Simulator than committing a devious lick in real life. In the Roblox Devious Lick […]
---
Gaming Instincts – Next-Generation of Video Game Journalism Thursday, August 25, 2022 5:30 PM
---
Gaming Instincts – Next-Generation of Video Game Journalism Thursday, August 25, 2022 5:10 PM
---
Gaming Instincts – Next-Generation of Video Game Journalism Thursday, August 25, 2022 4:28 PM
---
Gaming Instincts – Next-Generation of Video Game Journalism Thursday, August 25, 2022 3:58 PM
---
Gaming Instincts – Next-Generation of Video Game Journalism Thursday, August 25, 2022 3:28 PM
---
MonsterVine Thursday, August 25, 2022 2:20 PM
Officially, gamescom – the most prominent gaming exposition annually – began yesterday. But the "fun" started the previous night with gamescom 2022's Opening Night Live (ONL), hosted by Geoff Keighley. ONL is an inaugural live stream that highlights upcoming games. In the days leading to this year's ONL, Keighley teased what we could expect. Highly […]
---
Level Up Thursday, August 25, 2022 1:38 PM
Atomic Heart reemerged during Gamescom with a new trailer devoted solely to showing off its…
---
Level Up Thursday, August 25, 2022 12:00 PM
Knockout City Season 7 is called Mutant Mutiny. Mutants named Neon, Susan, Ratfink, and Goober…