---
Kotaku Tuesday, May 3, 2022 2:50 PM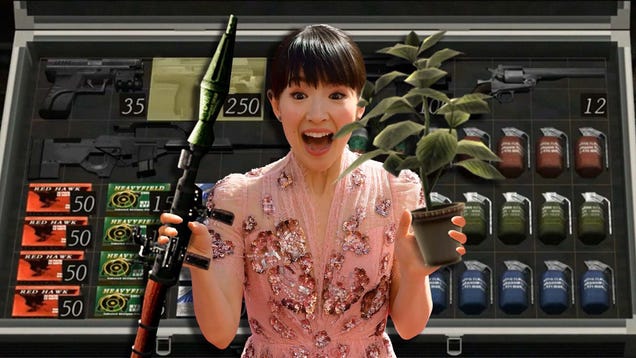 Resident Evil 4 has stood the test of time as one of the most iconic survival horror games. While you could credit its accolades to its enigmatic merchant, Ashley's banshee screeches, or Leon's devil-may-care attitude, perhaps the quintessential RE4 experience is methodically Tetris-ing your gathered weapons and…
---
Kotaku Tuesday, May 3, 2022 2:44 PM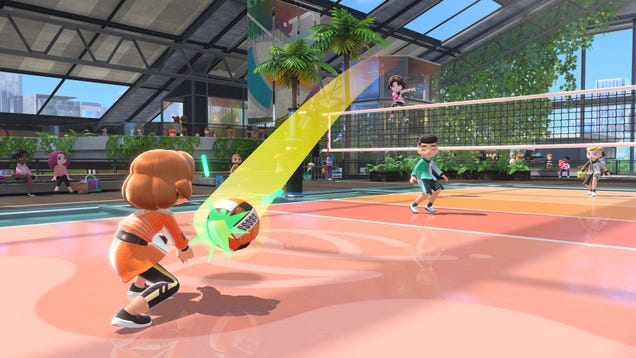 Three things are true in life: death, taxes, and the persistence of Switch players who will do their damndest to circumvent a new Nintendo game's profanity filter. The latest victim? Nintendo Switch Sports, which has already succumbed to the whims of the crass. Maybe that's why everyone's smashing their TVs.
---
Kotaku Tuesday, May 3, 2022 1:35 PM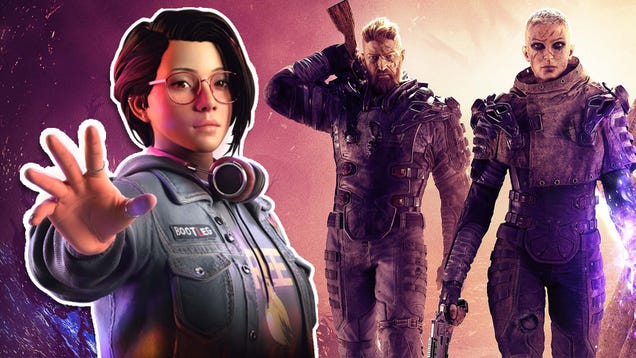 Yesterday, Square Enix announced that it was selling its Western studios, like Crystal Dynamics—and much of the intellectual property (IP) connected to those studios, like the Tomb Raider franchise—to Swedish holding company Embracer Group for $300 million. But while this move seems to signal Square Enix shifting away…
---
Kotaku Tuesday, May 3, 2022 1:05 PM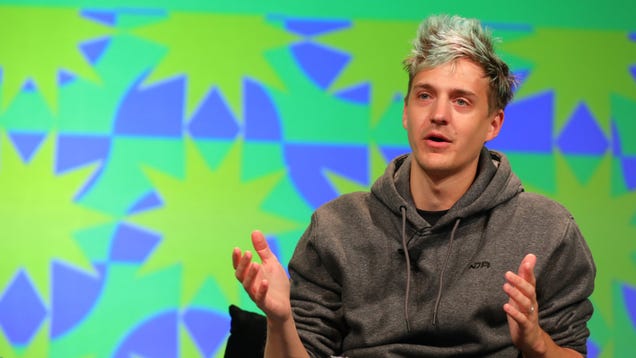 Massive streaming personality Tyler "Ninja" Blevins claims that he tried to give the prestigious Evolution Championship Series fighting game tournament (also known simply as Evo) a bonus $500,000 for its Super Smash Bros. prize pool years ago, only to get shut out by Smash developer Nintendo.

---
Kotaku Tuesday, May 3, 2022 12:11 PM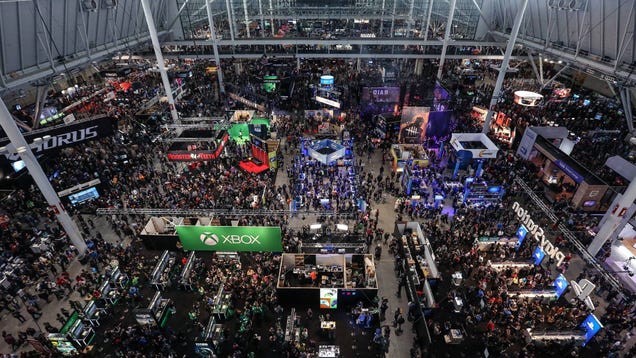 A PAX East Enforcer died from coronavirus after working at the convention last Saturday. Dawn "Deestar" Wood was well-regarded by other Enforcers who donated to the GoFundMe for her funeral (which met its goal in a single day). The organizer for the fundraiser emphasizes that Wood had "the most fun she had in years,"…
---
Kotaku Tuesday, May 3, 2022 12:00 PM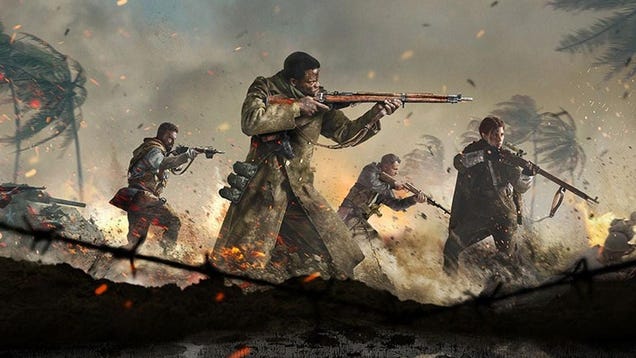 The Call of Duty machine stalled last year, in response to which publisher Activision Blizzard is blaming the slowdown on the latest game's World War II setting and lack of "innovation." Sure.
---
Kotaku Tuesday, May 3, 2022 10:55 AM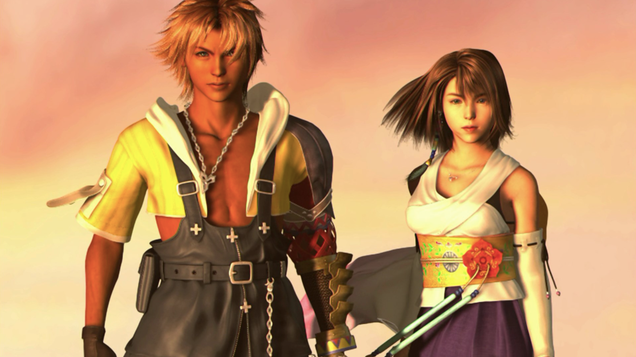 It's that time of year again, when the release cadence cools down a bit, giving you time to make your way through your backlog from the spring (or the fall). Game Pass, for the moment, isn't adding too much to the top, and is in fact removing quite a bit from the bottom. Here's everything coming to Microsoft's…
---
Kotaku Tuesday, May 3, 2022 9:35 AM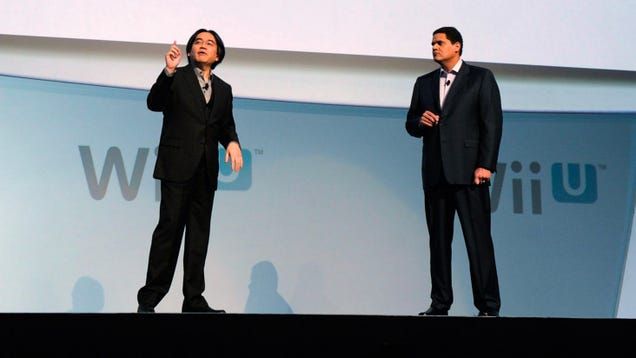 It started with an unheard-of request. Reggie Fils-Aimé wasn't yet president of Nintendo of America. Heck, he wasn't even an employee—but rather, interviewing for a job. Yet he wanted to speak with Satoru Iwata.
---
PCGamesN Tuesday, May 3, 2022 3:38 PM
May 4 is Star Wars Day, officially - although after the run of Star Wars films and TV series we've seen over the past few years, it's rarely seemed like it's /not/ Star Wars Day. At any rate, May 4 is special - mainly for pun-related reasons - and Fortnite is getting in on the celebrations by offering a bunch of Star Wars themed goodies.
The battle royale game has already kicked things off, in fact: now through May 17, Fortnite players can volunteer for 'Stormtrooper training' by taking on a series of Star Wars quests. If you complete five of them, you'll earn yourself an Empire banner to display in-game.
On both the battle royale and zero-build maps, you'll also be able to pick up iconic Star Wars weapons. The E-11 blaster rifle can be acquired by exchanging bars or by looting chests around the island. You'll also be able to find lightsabers - the models originally carried by Luke Skywalker, Kylo Ren, Obi-Wan Kenobi, and Mace Windu - by exploring and searching the maps.
Fortnite V-Bucks
,
Fortnite Skins
,
Fortnite Creative Codes
---
PCGamesN Tuesday, May 3, 2022 1:30 PM
Minecraft is a versatile game, and that's why it's home to things like working versions of Minesweeper and Wordle. Basically, anything is possible in this sandbox game thanks to the community's creativity. Today, though, we're bringing you another classic game in Minecraft, but this one has a fairly big twist.
You all know Pac-Man; everyone knows Pac-Man. He's the giant yellow orb with a big smiley face that's the face of one of the first truly big games, and is still around today thanks, in part, to appearances in the Smash Bros series. Pac-Man games have you running around trying to get a high score while avoiding attacks from ghosts that roam the labyrinth, and this only changes when you grab a power-up and turn around and eat the ghosts.
Now, though, YouTuber Fundy has decided that Minecraft needs Pac-Man in it, but not quite as you remember. Instead of Pac-Man avoiding ghosts, he'll be hunting them, but the ghosts aren't ghosts at all; they're other players. That makes Pac-Man one of the scariest Minecraft mobs around.
Minecraft console commands
,
Minecraft skins
,
Minecraft mods
---
PCGamesN Tuesday, May 3, 2022 1:10 PM
There's a new patch out today for Cold War RTS game Warno, and it does some of the usual things we've come to expect as it's made its way through Early Access on Steam - there are a couple new divisions to field, some adjustments to unit behaviours and abilities, and a smattering of welcome bug fixes. However, Milestone Murat also adds in mod support for Warno via the Steam Workshop, well ahead of schedule.
The surprise launch of mod support for Warno means modders can get straight to work creating custom battlegroups, units, equipment, and game settings - the tools are powerful enough to allow you to change AI behaviour or even the way damage is calculated.
Fortunately, developer Eugen Systems has also provided a handy modding manual, which can be found in the 'mods' subfolder in your Warno install directory. The manual includes a step-by-step guide that will take you all the way through the process of creating a mod, and there's even a tool that will help find and address conflicts that arise when Warno is updated to a new version.
---
PCGamesN Tuesday, May 3, 2022 12:47 PM
Once upon a time, there was a Prince of Persia: The Sands of Time Remake delay. And then there was another. And now in May 2022, as those sands threaten to claim us all, the Prince of Persia remake release date has once again been pushed back by Ubisoft - although there is some good news, too, as it's now back in the hands of its original studio.
Without a doubt, Prince of Persia: The Sands of Time is one of the best action-adventure games on PC, and was a huge influence on Ubisoft's later Assassin's Creed series - which started life as a new Prince of Persia game. A remake was announced back in 2020 but has been pushed back a lot.
Now, Ubisoft has announced that not only is the platform game's remake delayed once again, but the teams behind the project have been pulled from its development. While the publisher doesn't admit if the work by Ubisoft Mumbai and Ubisoft Pune has been scrapped, it suggests that the new team is "building upon" it.
Pre-order Prince of Persia
,
Upcoming PC Games
,
Best PC RPGs
---
PCGamesN Tuesday, May 3, 2022 12:40 PM
The best gaming keyboards often feature a lot of, well, keys, but options like Razer Huntsman Mini 60% trim things down to size. Not only does this mean you'll have more space for the best gaming mouse, but the board's compact nature could give your set-up a unique flair. Better still, the Huntsman Mini 60% is currently less than $80 on Amazon, so you won't need to break the bank to downsize your clicky clacky companion.
Over on Amazon US, the Razer Huntsman Mini 60% is down from $119.99 to $79.99, thanks to a 33% discount. It may be small, but the dinky set of gaming PC keys is packed with features, like optical switches and Razer Chroma RGB lighting. It also packs oil-resistant keycaps, so you won't need to worry about finger filth accumulating quickly over time.
The Razer Huntsman Mini 60% might also be the perfect solution for anyone that uses their gaming desk for other activities, as a detachable USB-C cable means it can be easily disconnected and temporarily tucked away.
Razer Thresher Ultimate review
,
Razer Blade review
,
Best gaming headset
---
PCGamesN Tuesday, May 3, 2022 12:24 PM
Those who subscribe to Amazon Prime Gaming are being treated to Dead Space 2 as a free game. It was originally released for PC and consoles in 2011, was met with glowing reviews, and has gone on to be considered one of the best horror games of all time.
But is it worth getting Amazon Prime Gaming for Dead Space 2? Well, it just might be. If making your way through eerie darkened corridors in a space station under attack by unspeakable abominations sounds like your sort of thing, then you're sure to have a good time. It's not really the kind of game where you need to have played the first one to enjoy it, either.
This is one of several games to be included in this month's Amazon Prime Gaming offers, with The Curse of Monkey Island being another one that's particularly noteworthy. It's the third game in the Monkey Island series and a point-and-click adventure that's filled with piratey goodness, as well as just the right balance of charm and mystery.
---
PCGamesN Tuesday, May 3, 2022 12:12 PM
The very first W.A.S.D show has come and gone, but we want you to share in the industry wisdom that was spread during the event if you were unable to attend. We're uploading all the wonderful talks from the PCGamesN Theatre to our YouTube channel for those of you who missed out, and the latest is all about the world of tabletop games and their various adaptations.
The talk was hosted by PCGamesN's sister site Wargamer and chaired by editor Alex Evans. The panel consisted of Modiphius founder and creative officer Chris Birch, who attended in person, and Demiplane CDO Adam Bradford who joined the chat from the US.
The worlds of videogames and tabletop RPGs have always been closely intertwined, with adaptations going both ways. Games based on Dungeons & Dragons, Vampire: The Masquerade, Warhammer et cetera are usually popular on PC - likewise, tabletop adaptations of popular gaming franchises like Fallout, Dark Souls, and Elder Scrolls are often just as successful, if done with care. The panel discusses how to make tabletop adaptations work - in both ways.
Best indie games
,
What is W.A.S.D.?
,
Upcoming PC games
---
PCGamesN Tuesday, May 3, 2022 11:51 AM
Want to know if Starfield is coming to Game Pass? Now that Microsoft owns Bethesda and all of its properties, this acquisition opens up some interesting possibilities for Xbox Game Pass subscribers. Specifically, will Bethesda's upcoming open-world space game Starfield be coming to Game Pass?
The good news is yes, it is. The better news is that the Starfield game pass debut has been confirmed for day one, meaning you can play the new RPG game straight away as part of your subscription. Since Microsoft owns Bethesda, once Starfield is on Game Pass it's unlikely to ever leave, unlike plenty of third-party offerings which rotate out of the service eventually.
Just in case you're someone who is a stickler for the facts, you can go to the official Starfield splash page for all the confirmation you seek. The only potential wiggle room that exists right now is that Starfield is coming to 'Xbox Game Pass', which could be considered a separate thing to 'PC Game Pass'. Starfield is coming to both console and PC, so we'd be very surprised if Microsoft decided to exclude the PC version suddenly.
Starfield release date
,
Best space games
,
Elder Scrolls 6 release date
---
PCGamesN Tuesday, May 3, 2022 11:45 AM
One of the highlights of the inaugural W.A.S.D. event in April was the series of scintillating panel discussions and talks by a wide range of games industry luminaries. If you couldn't attend in person, don't worry: we're uploading all of the talks that took place at the PCGamesN stage at London's Tobacco Dock to our YouTube channel, including one from several veteran developers about the role nostalgia plays in today's games landscape.
Editor Richard Scott-Jones sat down with Team17's Ashley Day, Revolution Software founder Charles Cecil, and Two Point Studios co-founder Gary Carr to talk about nostalgia in gaming. As Day points out, nostalgia is a normal human feeling - we experience it all the time, when we think of a departed relative, or the place where we grew up. So it makes perfect sense that games, which now have their own decades-long history to draw from, would cast a look back in time and seek to recapture treasured memories.
However, it's not as easy as simply remaking old games and giving them a lick of modern UI polish and high-resolution graphics. Not all games that have attempted to capitalise on nostalgia have done so successfully. So what's the secret to making good nostalgic games?
Best indie games
,
What is W.A.S.D.?
,
Upcoming PC games
---
PCGamesN Tuesday, May 3, 2022 10:29 AM
DayZ base building is a core mechanic that you'll need to master if you want to survive for longer and keep your loot safe. There's only one rule in the popular post-apocalyptic zombie game - survival. But the longer you survive, the more dangers you're likely to face. Like most survival games with a major online component, you're going to meet other players, and they're more likely than not going to want to take all of your stuff.
That's where DayZ base building comes in. A major feature that sets the standalone version apart from the original ARMA 2 mod of yore is that you can now build your own complex bases, rather than just try to hide a tent somewhere.
Whether you're taking over an existing structure and slapping on a door, or building your own watchtower from scratch, you can now create secure places to rest up and defend yourself. It's not as hard as it sounds to create a basic stronghold - either from scratch or using existing buildings - but the more complex the er, complex you want to put together is, the more materials you'll need to gather. Here's everything you need to know about building a base in DayZ.
Best survival games
,
DayZ system requirements
---
PCGamesN Tuesday, May 3, 2022 10:30 AM
It looks like Riot Games is planning a League of Legends combat nerf, as the team plans to "slow the pace" of the MOBA game as it has recently "overcorrected towards damage". Riot will reveal the changes it plans to make over the next few weeks in an upcoming patch.
While League of Legends update 12.8 has just gone live, the first details on the LoL patch 12.9 released today on the PBE reveal several decreases in the damage output of multiple League champions. Riot Games is apparently not stopping there, as developer RiotAxes on Reddit responded to fan concerns by confirming that the team will talk about "upcoming changes intended to slow the pace of combat down within the next few weeks".
In a follow-up comment, RiotAxes believes that "League of Legends is best when it is, on average, fast-paced and exciting" - hence all the changes towards decreasing 'time to kill' - but admits Riot has "overcorrected towards damage, which is hitting away at clarity and skill expression".
Best LoL Champions
,
League of Legends patch 12.8 notes
,
LoL tier list
---
PCGamesN Tuesday, May 3, 2022 10:28 AM
Elden Ring is anything but child's play, but a modder has transformed a Fisher-Price toy controller into a gaming PC pad, adding an extra layer of colourful frustration to the FromSoftware RPG. Created by YouTube tinkerer Rudeism, the toy is wired up like a USB Xbox gamepad, all while featuring its original jingles and a smug smiley face on the front.
To prove it's a real thing, Rudeism gives us a closer look at the Fisher-Price gaming PC controller in a Twitter video. The short clip covers the pad's control scheme, with a chonky thumbstick, D-pad, and face buttons operating exactly how you'd expect. The modder also reveals his second joystick workaround, which involves toggling the single stick's functionality using a comically large yellow switch.
If you're familiar with Rudeism's ridiculous creations, you'll know that he likes to play difficult games using unconventional PC controllers. Not only did the modder dare to play Dark Souls using a fight stick frying pan, but he also stuck wires into a pomegranate (yes, the fruit) and used it to beat the indie roguelike game Hades.
Best SSD for gaming
,
How to build a gaming PC
,
Best gaming CPU
---
PCGamesN Tuesday, May 3, 2022 9:16 AM
The Video Electronics Standard Association has created a new 'VESA certified' adaptive sync standard, and it might replace Nvidia G-Sync and AMD FreeSync branding on gaming monitors. The organisation claims the new certification is the first "open source industry standard" for visual performance and says the logo will help reveal "what's really inside" variable refresh displays.
The new adaptive sync standard has its own dedicated site that lists specs, certified products, and performance criteria. If you're nerdy for the best gaming monitors, then there's plenty to sink your teeth into on the new page, including maximum and minimum refresh rate ranges, flicker refresh rate tests, and frame-to-frame jitter duration metrics.
Of course, VESA's Adaptive-Sync label aims to make things less convoluted by pairing specific displays to spec expectations. The stricter nature of the new standard means it could replace Nvidia G-Sync and AMD FreeSync branding down the line, especially since the two are now mostly cross-compatible. That said, VESA's FAQ does state that the program "imposes no restrictions on the use of additional logos and certifications of other programs," so perhaps we'll see all three tech labels listed side by side.
RTX 4000 - everything we know
,
GeForce Now RTX 3080 review
,
Best graphics card
---
PCGamesN Tuesday, May 3, 2022 8:01 AM
The League of Legends patch 12.9 notes are starting to make their way onto the Public Beta Environment (PBE). While LoL patch 12.8 has just gone live, we already have a good idea of what Riot Games is working on next for the popular MOBA game.
While you wait for new content to populate the PBE, you've got plenty to check out in League of Legends' latest patch. Riot has overhauled Swain's kit to make him a more attractive pick in the current meta, while 18 other champions have also been tweaked. If you're looking for some more visual flair, Riot has added a lovely batch of Solar and Lunar Eclipse skins for Kayle, Sejuani, Sivir, Aatrox, and Senna.
While patch 12.9 is still in the earlier stages of development, you've got plenty to eyeball. Riot is working on a mid-scope update for Taliyah that'll be just as extensive as Swain's rework. You've also got several new High Noon skins for the likes of Katarina, Leona, and more that make the champions look like gothic vampire hunters. If that isn't your style, Riot has also added some icy skins to honour esports outfit Edward Gaming's 2021 World Championship.
Best LoL Champions
,
League of Legends patch 12.8 notes
,
LoL tier list
---
PCGamesN Tuesday, May 3, 2022 9:12 AM
Genshin Impact banners adhere to a pretty regular schedule. Each update arrives with a new banner that lasts around three weeks, and after it expires, it's followed by a second banner which also lasts roughly three weeks, at which point it's update time once again.
Wondering what the next Genshin Impact banner is? Even though we hear rumours of new Genshin Impact characters arriving in forthcoming updates, we won't know their exact release date until we know which banner they will be a part of, and whether it'll be the first or second banner in the update. Occasionally, banners don't stick to this schedule - most notably, update 1.3 had three two-week banners, so that Hu Tao's banner didn't cross over with the Chinese New Year.
Typically, each limited character banner - or Event Wish - contains a five-star character, and three four-star characters. There's also a Weapon banner - Epitome Invocation - which runs alongside each character banner, and features different weapons each time. Here's everything you need to know about the current and upcoming Genshin Impact banners.
Play Genshin Impact for free
,
Genshin Impact character tier list
,
Genshin Impact leveling guide
---
Rock Paper Shotgun Latest Articles Feed Tuesday, May 3, 2022 3:16 PM
The Dell S2721DGF is one of my favourite gaming monitors, with a 27-in Fast IPS panel that combines the strengths of TN and IPS. It's right at the current spec sweet spot too: 1440p resolution, 165Hz refresh rate and G-Sync/FreeSync support. Now, this award-winning monitor is down to $300 at Best Buy, compared to $340 at Amazon and $350 from Dell direct.
---
Rock Paper Shotgun Latest Articles Feed Tuesday, May 3, 2022 3:03 PM
The Logitech G502 Hero is the most popular gaming mouse on the market, not to mention the RPS reader's choice and our current 'best gaming mouse overall' - so it's exciting news that it's going cheap on Amazon UK today.
£29.99 is the cheapest we've ever seen this mouse, beating out last year's Black Friday price, and it's also 63% off its UK RRP. That's a fantastic deal for a comfy mouse with 11 programmable buttons, adjustable weights and an 'infinite' scroll wheel.
If you prefer your mice with more batteries and fewer cables, the wireless G502 Lightspeed is also discounted heavily, from £129.99 to £57.99. I reckon that's strong value for a mouse that remains comfy, high-spec and fully-featured, while adding on Logitech's industry-leading wireless tech. The wireless mouse is also much less frequently discounted than its predecessor, which does tend to see a price drop in line with the major 'shopping holidays' of the year.
---
Rock Paper Shotgun Latest Articles Feed Tuesday, May 3, 2022 12:05 PM
Amazon have confirmed that Prime Day 2022 will take place this July, finally nailing down the deals-o-thon to a time window and denying me any more excuses to put off writing a guide about it.
Like a shorter Black Friday, this can be a good opportunity to pick up some PC gaming hardware at severely slashed prices, so if you're currently weighing up a new SSD or replacement mouse then it may be prudent to hold off until the event gets underway. And you might not even need to shop at Amazon for it, as some rival retailers like to run their own deals to compete with Prime Day directly.
---
Rock Paper Shotgun Latest Articles Feed Tuesday, May 3, 2022 12:00 PM
Say hello to Feng. Feng is a zealous computers guy with less of an axe to grind and more of a guillotine to set up. He is not my favourite character in Citizen Sleeper but he is the one who best represents it. In one scene he explains his deep anti-capitalist reasoning to you. Systems should not govern people's behaviour, he says, the people are what matters.
Throwing off the shackles of a faceless process governing your life is a recurring theme in this blend of sci-fi RPG and interactive fiction, and it makes for a strong rags-to-ramen story of one robot on the run. Even when the game's own systems of dice and clocks clash with its stories of human interest, it is the people who come out on top.
---
Rock Paper Shotgun Latest Articles Feed Tuesday, May 3, 2022 11:46 AM
New puzzle game Save Room is, unashamedly, Resident Evil 4's inventory management spun off into a separate game. And why not! I've certainly enjoyed rotating guns around grids and cramming eggs into crevices, and you lot even decided that inventory Tetris is better than fishing minigames. For less than two quid, yeah, I've been happy with this one.
---
Rock Paper Shotgun Latest Articles Feed Tuesday, May 3, 2022 11:27 AM
Ageing zombie-ridden survival platformer Dying Light is receiving one final free update to its Hellraid mode on May 5th, Techland have announced, and it will let you take magic items into the city of Harran. Hellraid's cursed arcade cabinet will sell you wands in its shop and let you carry them back to the main game, usually known more for its face-eating. It's a shame Dying Light's protag Kyle Crane isn't silent or I could've role-played this as Sooty.
---
Rock Paper Shotgun Latest Articles Feed Tuesday, May 3, 2022 10:38 AM
Today I visited a virtual launderette to do my virtual laundry in Roblox, lining up alongside online strangers who were also washing their virtuasmalls. After loading the machine, filling my powder, and carefully selecting then starting my cycle, I watched through the door for 12 minutes as my washing sloshed and spun. And then I watched another players's washing in disgust. Visiting this laundry simulation has made me realise I have strong opinions on how other people run their imaginary washes. You wouldn't believe the laundry crimes I've seen.
---
Rock Paper Shotgun Latest Articles Feed Tuesday, May 3, 2022 10:27 AM
Post-apocalyptic Canadian wilderness simulator The Long Dark will receive its first paid updates since the game went into early access in 2014, Hinterland Studio's founder Raphael van Lierop has revealed in a developer diary. Expect new regions, challenges and changes to the way the game plays from later this year, although Hinterland haven't yet specified what form these will take. Van Lierop also announced that he will step aside as project lead on The Long Dark. Katie Sorrell, lead designer on the game's Story mode, will be taking over.
---
Twinfinite Tuesday, May 3, 2022 3:00 PM
Xbox and Bethesda fans rejoice! The publishers have announced the Xbox and Bethesda Games Showcase 2022 will take place on June 12, and with so many developers now part of the Xbox Game Studios family, we've been busy salivating over what could possibly show up during the big livestream. Down below, you'll find our six […]
---
Twinfinite Tuesday, May 3, 2022 1:14 PM
As previously teased, today Blizzard revealed a brand new game for mobile platforms, Warcraft Arclight Rumble.
---
Twinfinite Tuesday, May 3, 2022 12:48 PM
Today Ubisoft wrote another chapter of the infinite saga of the Prince of Persia: The Sands of Time Remake.
---
Twinfinite Tuesday, May 3, 2022 11:45 AM
Warner Bros. Pictures officially unveiled the first look of its upcoming psychological horror pic, Don't Worry Darling, which is scheduled to release exclusively in theaters on Sept. 23, 2022. Feel free to take a gander of the brand new trailer down below, but be warned, it's pretty eerie stuff. Clocking in at just under three […]
---
Twinfinite Tuesday, May 3, 2022 11:44 AM
Today, Netflix revealed a brand new trailer promoting all of its upcoming animated series that are coming, in what they are calling Netflix After School. The trailer shows off everything from Kung Fu Panda to Boss Baby, featuring numerous clips from each prominent new and returning series. The most interesting part of the trailer is […]
---
Twinfinite Tuesday, May 3, 2022 11:22 AM
To celebrate the recent 20-year anniversary of the Kingdom Hearts franchise, Disney and Square Enix teaming up with Big Bad Toy Store to bring fans some pretty cool merchandise. Currently, the two hottest items that have been revealed are a King Mickey plush and two separate pin box collections. Each of these items official went […]
---
Twinfinite Tuesday, May 3, 2022 11:20 AM
Today EA Sports and Codemasters released a new trailer of the upcoming F1 racing simulator F1 22, featuring the new Miami circuit.
---
Twinfinite Tuesday, May 3, 2022 10:57 AM
Loot River on PC Every once in a while, a game appears in the indie scene with an ingenious idea that comes from mashing up iconic games and manages to create something noteworthy. Usually, it has gorgeous, hand-drawn pixel art that blows away viewers or has a compelling atmosphere that sucks you in from the get-go. […]
---
Twinfinite Tuesday, May 3, 2022 10:53 AM
Earlier today, developer OverBorder Studio and publisher Team17 announced that its upcoming Souls-like action-RPG, Thymesia, will be coming to PS5, Xbox Series X|S, and PC on Aug. 9, 2022. The news was accompanied by a brand new trailer to whet fans' appetites. Feel free to check out said video down below: As you can see […]
---
Twinfinite Tuesday, May 3, 2022 10:45 AM
Today Microsoft revealed and released a brand new color for its popular Xbox Wireless Controller, and it's "deep pink."
---
Twinfinite Tuesday, May 3, 2022 10:38 AM
It's safe to say that both Friends and The Big Bang Theory are two of some of the most iconic TV shows of all time. No small feat, right? Blending endearing characters with poignant and touching storylines, while peppering in a healthy dose of laugh-out-loud hijinks, both CBS and NBC's stellar duo of sitcoms are […]
---
Twinfinite Tuesday, May 3, 2022 10:11 AM
Since Mass Effect: Andromeda takes place an entire galaxy away, it makes sense that there's very little in terms of character overlap between the game and the original trilogy. Sure, there are plenty of references to people like Liara and Shepard, but we don't actually get to see them. Interestingly enough, there is one beloved […]
---
Twinfinite Tuesday, May 3, 2022 9:54 AM
Today NIS America revealed a new trailer of the upcoming turn-based tactics JRPG Disgaea 6 Complete, focusing on gameplay systems.
---
Siliconera Tuesday, May 3, 2022 3:00 PM
Nintendo Switch Sports, long-awaited by many, brings the classic motion sports from the Wii era to the company's modern console. So how fun are the included sports? Let's get into it.
Bowling
The first of the returning games, Bowling is largely how you remember it. There are no notable control changes or anything, so your enjoyment of Bowling is largely tied to how much you wanted to play the Wii version again. If you play locally, a split-screen approach does speed things up a bit? That's something.
The big change? It's the structure of online play. Taking a battle royale approach, players bowl three frames, trying to place in the top half of the scoreboard and keep playing. It's a fun enough conceit, though we're sure we'll get shellacked by the competition after the first week or two.
Tennis
Similarly, Tennis is also basically the same game it once was. It's a favorite, so we get the dev team not messing with the formula. It's the most accessible of the six games, so it's a good first play in a game session. It doesn't get any new spins like Bowling's battle royale, so... let's move on!
Badminton
If you look at Badminton and think, "uh, this is just Tennis again," we get it. The nuances of the sports themselves are hard to translate into the accessible Nintendo version. But to be fair to it? It's trying some different things. Badminton is one-on-one only, and really relies on specific motion and hand angles. It has more granular tracking, for better or worse, and in theory, it should showcase player skill.
In practice? We found that it's fairly easy to keep a volley going, and it ends when one player goofs up a swing bad enough to fall over. Some people may like it, but generally, it's the most skippable of the bunch.
Volleyball
Oh, hey, here's another one! Volleyball takes the same court setup of Tennis and... well, essentially adds quick-time event sequences? You have to set and spike in scripted sequence, simplifying the sport by cutting out the decision-making. The result is an event that feels more a part of Mario & Sonic than Wii Sports. It's also mostly skippable, but it's different enough that some may like it.
Chambara
It's nice to see Chambara make an appearance here, as we've enjoyed it in its previous incarnations. A motion controller with modern accuracy works well with holding a sword, and it felt like Nintendo was thinking about it when it built out the mechanics of ARMS.
There are a few different weapons to choose: a simple sword, a weaker one that can charge, and a dual-sword scheme that uses two Joy-Con controllers. We're sure expert players will get some utility out of a second sword, but in our decidedly amateurish play, we found more success focusing on one.
Soccer
By far the least accessible of the bunch, Soccer builds, well, an actual sport? The others are fun party activities, but with Soccer, we found ourselves actually coordinating and strategizing to make plays and position well on the pitch. The game's Pro levels let you strive to be the best at any given sport, and some will find the grind meditative in other events. But this one? It feels like it may be worth it intellectually to play and compete.
This is a game that needs both Joy-Con to play. You move around with an analog stick, conserve a meter for dashing, and swing your hands to kick and perform headers. The leg strap, included in the physical edition and also available with Ring Fit Adventure, will let you kick! Uh, eventually. For now, it's only functional in a single-player minigame. Honestly, the arm-kicking works fine enough anyway.
Online Play
For a Nintendo game? Yeah, Nintendo Switch Sports does okay with its online scheme. You can choose up to three sports to queue for faster matching. We didn't notice many hiccups, even on a packed launch weekend.
And that's good! Because Nintendo really seems to be pushing online as the default this time around. You can only earn customization items through online play, and it's the first option in the main menu. While we still prefer offline for a room full of friends and family, bringing one compatriot with you for an online session can be quite fun.
Everything Else
If you want to use Miis, you can, but the new Nintendo Switch Sports avatars are presented as the preferred option. This makes sense, since the game's online progression is tied to customization items for these characters. On one hand, we don't love having to earn glasses and beards to look like who we are. On the other? They're fun. The aesthetic splits the difference between Miis and Inklings well.
It's not a radical reimagining of the original Wii Sports, but Nintendo Switch Sports does a good job of translating a lot of the fun to a modern system. But the fun is largely about playing with friends. The three same-y court sports drag the collection down a bit, but we're hopeful that the good parts will be augmented by further development support in the future.
Nintendo Switch Sports is out now on, well, the Nintendo Switch.
The post Review: Nintendo Switch Sports Mostly Takes Familiar Swings appeared first on Siliconera.
---
Siliconera Tuesday, May 3, 2022 2:30 PM
There's a new update on Prince of Persia: The Sands of Time Remake, and this one has to do with who is making it. When it was announced, Ubisoft said its two studios in India, Ubisoft Mumbai and Ubisoft Pune, would be leading the charge. Now, it changed hands. The new studio in charge of its development is Ubisoft Montreal.
Here's the full, official statement.
The development of Prince of Persia: The Sands of Time Remake will now be led by Ubisoft Montreal, the very birth place of the epic Sands of Time trilogy.

This decision is an important step and the team, building upon the work achieved by Ubisoft Pune and Ubisoft Mumbai, will now take the time they need to regroup on the scope of the game to deliver you the best experience for this remake of an all-time classic, when it's ready.

We want to thank you for your continuous support and patience throughout the development. Rest assured, that we will update you on the progress in a future update.
Ubisoft Montreal's been making games since being founded in 1997. In the past, it worked on multiple Prince of Persia games. Its first was actually The Sands of Time in 2003. It also worked on Warrior Within, The Two Thrones, the 2008 reboot, and The Forgotten Sands.
There is no update on a Prince of Persia: The Sands of Time Remake release date. At one point, it had a March 2021 release date. It ended up delayed. The last delay announcement and update suggested it could end up slipping into 2023.
Prince of Persia: The Sands of Time Remake is in development for the PlayStation 4, Xbox One, and PC. The original game is available on the Game Boy Advance, Game Cube, PlayStation 2, Xbox, and PC.
The post Ubisoft Montreal Working on Prince of Persia: The Sands of Time Remake appeared first on Siliconera.
---
Siliconera Tuesday, May 3, 2022 2:00 PM
On May 7, 2022, people will be able to take part in Free Comic Book Day 2022. As usual, this means visiting different stores to get free comic books. Each one is essentially a sample, which offers a taste of a series or manga volume. For 2022, there will be 11 Gold Sponsor issues and 36 Silver Sponsor ones. This assortment will include the Bloodborne comic, a sampler of Viz Media's Pokemon Journeys and Pokemon Adventures XY mangas, and a Street Fighter issue focusing on Blanka. Telltale Games' The Walking Dead's Clementine is also getting her own series.
In terms of video game-related comic options, like Bloodborne, here are previews people could pick up.
Bloodborne #1
Clementine with peeks at Everyday Hero Machine Boy and Sea Serpent's Heir.
Sonic the Hedgehog
Street Fighter Masters: Blanka
As for manga samplers, these are the previews available during Free Comic Book Day 2022.
The Guardian of Fukushima
Kaiju No. 8 & Sakamoto Days
Pokemon Journeys & Pokemon Adventures XY
Wandance & Blackguard
As a reminder, Free Comic Book Day 2020 included samples of the Naruto, The Legend of Zelda, and Splatoon mangas. The 2021 event included a Street Fighter comic with Akira Kazama.
Free Comic Book Day will be held on May 7, 2022. People can find a participating store near them by visiting the official site.
The post Free Comic Book Day 2022 Includes Bloodborne, Pokemon, and Street Fighter appeared first on Siliconera.
---
Siliconera Tuesday, May 3, 2022 1:30 PM
People get an additional two weeks to get Cloud and Squall in Chocobo GP, Square Enix's newest racing game. The company announced it is pushing back the end date of the title's first season. Originally, it was going to end on May 16, 2022. Now, people will have until May 30, 2022 to earn the two characters.
Here's the deal. In Chocobo GP, folks need to keep racing to earn Season Pass points to get Cloud and Gil to buy Squall. Cloud is the level 60 reward with the paid tier of the Season 1 Prize Pass. Squall costs 3,000 Gil, which you can earn through both tiers of the Prize Pass or by taking on in-game challenges.
There will also be a change regarding earned Gil in Chocobo GP. Any you earn in a season will carry over to the next season. This means you could use it to buy new characters. Before the announcement, it was going to be converted to a season score.
The second season of Chocobo GP will bring a number of changes to the game. For example, the Prize Pass will only contain cosmetics at the higher levels. It will also be possible to get Mythril, the paid currency, as a reward. Two new characters will also appear as racers once it launches.
Chocobo GP is available on the Nintendo Switch. There is both a paid and free "lite" version available. The Chocobo GP first season will now end on May 30, 2022, giving people more racing time to earn Cloud and Squall.
The post People Get More Time to Earn Cloud and Squall in Chocobo GP appeared first on Siliconera.
---
Siliconera Tuesday, May 3, 2022 1:00 PM
Netflix shared a first look at the Sonic Prime show heading to the service. While brief, it involves a peek at how the star will look. We now know exactly how Sonic the Hedgehog will look and sound in the series.
First, here are the two official stills of Sonic the Hedgehog in the new show from Netflix. We essentially get to see him both head-on and from the side. This way, people can get a better idea of the artistic direction for characters in the series.
[gallery columns="2" link="file" ids="926057,926058"]
As for the first look, it appeared in a Netflix After School trailer. At the 1:49 mark in the video, there's a brief segment starring Sonic the Hedgehog. It also features an opportunity to hear Deven Christian Mack, the voice actor for the character in the new show. All told, the moment lasts under 10 seconds.

Netflix announced Wild Brain Studio and Man of Action Entertainment are working on the new show back in February 2021. It didn't announce which characters could appear or what the plot will be. However, we do know that toys based on it will appear in 2023.
Sonic Prime will appear on Netflix in 2022. There's no exact release date for its debut yet.
The post Here's How Sonic the Hedgehog Looks in Netflix's Sonic Prime Show appeared first on Siliconera.
---
Siliconera Tuesday, May 3, 2022 12:30 PM
A Valkyrie Connect Hololive event is on the way, which will involve Vtubers from the Japanese and English branches being turned into characters in-game. The official reveal is going to come at 12 p.m. JST/5 a.m. CET on May 10, 2022. That's 8 p.m. PT/11 p.m. ET on May 9, 2022. However, ahead of that Ateam shared some rather revealing silhouettes of the upcoming units.
Editor's Note: There will be spoilers for the Valkyrie Connect Hololive characters' identities below.
The four Valkyrie Connect characters' silhouettes involve the Hololive Vtubers' signature colors and certain familiar accents. This means it is possible to tell who they are, even ahead of the official Ateam hints about their identities.
First, here's a silhouette teasing a La+ Darknesss unit. She's part of the Japanese sixth generation of Vtubers. You can clearly see her horns in the image.

Next, here's the Pekora Usada one. She's a member of the third Japanese generation. You can see her rabbit ears and the carrots in her hair. A teaser tweet further confirmed her appearance and showed a part of her outfit.

After that is a Kiara Takanashi teaser. She's a phoenix, so you can see her wings and hints at her hairstyle. She's part of Hololive English's first generation.

Finally, Ina'nis Ninomae is the last Vtuber who will appear. You can see her tentacles in the background of her design. Like Kiara, she's a Hololive En first generation member.

People who submit art with their "guesses" on Twitter could see it appear during the announcement stream. Hololive members will appear during it.
Valkyrie Connect is available on PCs and mobile devices. The Hololive Vtubers who will appear as playable characters will be revealed at 12 p.m. JST May 10, 2022.
The post Hololive Valkyrie Connect Characters Teased appeared first on Siliconera.
---
Siliconera Tuesday, May 3, 2022 12:00 PM
GENDA GiGO will once again sell Genshin Impact taiyaki as a limited time promotion. The taiyaki will be available to purchase from May 10, 2022 to June 10, 2022 at GiGO Taiyaki in Japan. Each taiyaki purchase will come with a special Genshin Impact coaster that will feature one of fifteen characters. The taiyaki will cost 500 yen ($3) and come in six varieties. They will be sold in limited supply. [Thanks, Game Watch!]
The Genshin Impact characters available to purchase (and eat) as taiyaki include Zhongli, Keqing, Qiqi, Klee, Venti, and Paimon. The coasters mentioned as purchase benefits will be distributed at random, with each coaster featuring an individual character. The assortment includes the Traveler in both forms, Jeanne, Diluc, Lisa, Amber, Kaeya, Venti, Paimon, Noelle, Zhongli, Childe, Barbara, Klee, and Xinyan. Additionally, each coaster features promotional artwork of the character in their signature poses, with a background inspired by their individual elemental attributes behind them.
You can take a look at the Genshin Impact taiyaki and coaster designs below.
[gallery columns="2" ids="926040,926041" link="file"]
In April 2022, miHoYo announced Genshin Impact Version 2.7 would be delayed. However, players will receive some kind of compensation for the delay. Additionally, miHoYo will be providing an updated roadmap regarding future content.
Genshin Impact is available for PS4, PS5, PC, and Android and iOS devices. It is in development for Nintendo Switch.
The post Genshin Impact Taiyaki to Feature Popular Characters appeared first on Siliconera.
---
Siliconera Tuesday, May 3, 2022 11:30 AM
Animal Crossing flocked figures series 3 collection is about to debut in Japan on May 9, 2022. As usual for the collection, each one will be 550円 (~$4). They come packed in boxes with clear windows on the front, so you can see which one you'll get. As this is based on Animal Crossing: New Horizons, characters like Beau and Judy will appear. [Thanks, Game Watch!]
Here's the full lineup of seven characters in this collection. In the top row, from left to right, are Animal Crossing staples Blathers, Celeste, Goldie, and Beau. The second row features Aurora, Apollo, and Judy. Of those, Judy is the only villager introduced in Animal Crossing: New Horizons.

There's no confirmed worldwide release for the Animal Crossing series 3 flocked figures. However, the previous two collections did end up appearing worldwide. Retailers like Box Lunch, GameStop, and Kinokuniya carried them.
As for those previous collections, they also included a mix of villagers and major characters. For example, series 1 included Isabelle, Tom Nook, Flick, Marshal, Dom, and Lolly. Series 2 featured folks like Timmy, Tommy, CJ, K.K. Slider, and Raymond.
The Animal Crossing flocked figures series 3 lineup will appear in Japan on May 9, 2022. Animal Crossing: New Horizons is available for the Nintendo Switch.
The post Animal Crossing Flocked Figures Series 3 Includes Beau and Judy appeared first on Siliconera.
---
Siliconera Tuesday, May 3, 2022 11:00 AM
Aniplex dropped new details on the next Fate/Grand Order event, and this time it's a crossover. On May 6, 2022, the FGO x Fate/Requiem crossover begins. Formally titled Fate/Grand Order - Fate/Requiem: Board Games of the Apocalypse, the event is based on the Fate/Requiem novel series.
Check out an animated teaser promo for the event below.
https://www.youtube.com/watch?v=pcLaW4sJ7Cs
The premise of the FGO x Fate/Requiem event lies in the latest trend sweeping the halls of Novum Chaldea: Board games. Servants and staff alike are caught up in a tabletop craze, until Servants start disappearing. While investigating where the heroes of myth and legend were whisked off to, the Masters of Chaldea meet a young boy who teleports them to Akihabara, hobbyist capital of the world. There they'll progress through a gauntlet of mystic board games in search of their missing Servants, and a certain girl with a connection to whole affair.
Fate/Requiem itself is a novel series by author Meteo Hoshizora. Hoshizora worked on the Fate/Stay Night expansion Fate/Hollow Ataraxia, and also wrote visual novels and adventure games for developer Liar-Soft. The story of Fate/Requiem takes place in 2025, fourteen years after the unchecked proliferation of Holy Grail War rituals kicked off World War III. The involvement of magic and Servants in warfare devastated the globe, reducing most nations to ruins. The war ended when the victor of the final Grail War made it so that all people have their own personal Holy Grail, allowing them to summon a Servant that determines their life path. Utsumi Erice is the only person in the world, though, without her own Holy Grail. Without her own Servant, she's given the role of "Reaper", and assigned to hunt down stray Servants that break the rules of the world.
Players who participate in the FGO x Fate/Requiem event will receive their own free 4-Star Lancer-class playable Servant, based on Utsumi Erice herself.
Check out Utsumi Erice's Noble Phantasm below.
https://www.youtube.com/watch?v=j5NwyXjTz7s
Players willing to role on the summon banner will also get a chance at two new limited Servants. One is the 5-Star Foreigner-class Voyager, and is based on Voyager 1, the NASA space probe launched in 1977, and the furthest man-made object from Earth.
Check out his Noble Phantasm, "Pale Blue Dot."
https://www.youtube.com/watch?v=lIdcqxylFUs
The second Servant available on the banner is the 4-Star Berserker Kijyo Koyo, a famed oni demon based on Mount Togakushi. In her bestial, fire-breathing form, she was featured in the Noh play, Momijigari. Her Noble Phantasm is below.
https://www.youtube.com/watch?v=uvw3E7TOKVQ
Fate/Grand Order is available on iOS and Android. The FGO x Fate/Requiem event begins on May 6, 2022 and runs until May 19, 2022. The Japanese edition of the game is running an event with Servants designed by artist Riyo.
The post FGO Fate/Requiem Crossover Event Simulates A Board Game appeared first on Siliconera.
---
Siliconera Tuesday, May 3, 2022 10:30 AM
People have another way to play Persona 4 on a handheld. The Steam listing for Persona 4 Golden confirmed it is now Steam Deck verified. This means it will run completely without issue on the handheld and is fully supported. To compare, there are other titles that are playable, but might not be completely compatible, and many others still unsupported. This marks the second time it is available on a handheld, as Persona 4 Golden first debuted on the PlayStation Vita in 2012. [Thanks, Wario64!]
Persona 4 Golden is the first Atlus-published PC game to be Steam Deck verified. Catherine Classic, Persona 5 Strikers, and Shin Megami Tensei III Nocturne HD Remaster are all also available on the storefront. All three are still listed as "unsupported." (The box offering that insight isn't present on the Persona 4 Arena Ultimax listing.)
However, a number of games published by Sega are already ready to go for the Steam Deck. Here's a brief list of some compatible titles from the company.
Bayonetta
Demon Slayer: The Hinokami Chronicles
Puyo Puyo Tetris 2
Sonic Mania
Valkyria Chronicles
Valkyria Chronicles 4 Complete Edition
Yakuza 0
Yakuza Kiwami
Yakuza Kiwami 2
Yakuza 3 Remastered
Yakuza: Like a Dragon
Persona 4 Golden is available on the PlayStation Vita and PC, and it is now Steam Deck verified.
The post Persona 4 Golden is Now Steam Deck Verified appeared first on Siliconera.
---
Siliconera Tuesday, May 3, 2022 10:00 AM
The Xbox Game Pass update covering the first half of May 2022 is here, and Danganronpa 2: Goodbye Despair and Eiyuden Chronicle:Rising are on the way. In both cases, the games will be added to the collection as they make their Xbox console debut. In the case of the second Danganronpa game, it also supports native touch controls with the cloud version.
Here's the full list of all the games coming to Xbox Game Pass in May 2022 so far.
May 3, 2022: Loot River (cloud, console, and PC).
May 5, 2022: Citizen Sleeper (cloud, console, and PC) and Trek to Yomi (cloud, console, and PC).
May 10, 2022: Danganronpa 2 (cloud, console, and PC), Eiyuden Chronicle: Rising (cloud, console, and PC), and This War of Mine: Final Cut (cloud, console, and PC).
May 12, 2022: NHL 22 (console).
Danganronpa 2 is the second entry to join Xbox Game Pass. The original Danganronpa: Trigger Happy Havoc debuted on the service in January 2022. If this pattern continues, we could see Danganronpa V3: Killing Harmony in 2022 as well.
In the meantime, people might want to play Final Fantasy X|X-2 HD Remaster while they can. That will leave Xbox Game Pass on May 15, 2022. It is among seven titles leaving the service this month. Here is the full list.
The Catch: Carp and Coarse (cloud, console, and PC) will leave on May 15, 2022
Enter the Gungeon (cloud, console, and PC) will leave on May 15, 2022
Final Fantasy X|X-2 HD Remaster (console and PC) will leave on May 15, 2022
Grand Theft Auto: San Andreas Definitive Edition (cloud and console) will leave on May 10, 2022
Remnant: From the Ashes (cloud, console, and PC) will leave on May 15, 2022
Steep (cloud and console) will leave on May 15, 2022
The Wild at Heart (cloud, console, and PC) will leave on May 15, 2022
The post Danganronpa 2 and Eiyuden Chronicles: Rising Join Xbox Game Pass appeared first on Siliconera.
---
Siliconera Tuesday, May 3, 2022 8:00 AM
The newest crossover event in NetEase's asymmetrical horror game Identity V will be with Bungo Stray Dogs. NetEase will announce more information on the release window and characters in the near future. Like in previous events, players can obtain costumes to make existing characters look like crossover ones.
Bungo Stray Dogs is a manga and anime series that follows Atsushi Nakajima after Osamu Dazai of the Armed Detective Agency rescues him. Atsushi and other key residents of Yokohama have special powers. For example, Atsushi can turn into a tiger. Those familiar with Japanese classical literature may recognize the names. While Bungo Stray Dogs is a fantasy and action series, all of the characters are loosely inspired by real classical authors and poets.
Identity V has had multiple crossover events with brands and other intellectual properties in the past. Crossover events usually include exclusive and limited skins, accessories, and pets. In the past, NetEase has collaborated with Death Note, The Promised Neverland, and Danganronpa.
Identity V is available on mobile devices and Windows PC, whereas Bungo Stray Dogs is on streaming services such as Crunchyroll. Season 4 of Bungo Stray Dogs is in development. More information on the crossover event will appear in the near future.
The post Identity V Will Have Bungo Stray Dogs Crossover Event appeared first on Siliconera.
---
Destructoid Tuesday, May 3, 2022 3:30 PM
---
Destructoid Tuesday, May 3, 2022 3:00 PM
---
Destructoid Tuesday, May 3, 2022 2:30 PM
---
Destructoid Tuesday, May 3, 2022 2:00 PM
---
Destructoid Tuesday, May 3, 2022 1:02 PM
---
Destructoid Tuesday, May 3, 2022 1:00 PM
---
Destructoid Tuesday, May 3, 2022 12:30 PM
---
Destructoid Tuesday, May 3, 2022 12:00 PM
---
Destructoid Tuesday, May 3, 2022 11:30 AM
---
Destructoid Tuesday, May 3, 2022 11:00 AM
---
Destructoid Tuesday, May 3, 2022 10:00 AM
---
Destructoid Tuesday, May 3, 2022 9:20 AM
---
Destructoid Tuesday, May 3, 2022 8:30 AM
---
Destructoid Tuesday, May 3, 2022 8:00 AM
---
PC Invasion - FeedDDD Tuesday, May 3, 2022 3:30 PM
Much like its predecessor, Rogue Legacy 2 is a pretty unforgiving game. Jumping straight in with no previous knowledge of the series can be daunting. Even worse, doing so will inevitably result in shorter runs where you don't have the opportunity to farm up gold. No gold means no upgrades, and no upgrades mean no progress. Thankfully, we've got you covered with these Rogue Legacy 2 tips and tricks. These tips are mainly for beginners that are looking to get better and start making some real progress. However, even if you are a more experienced Rogue Legacy player, you might learn about something that you previously overlooked. Don't fight everything The most common mistake newer Rogue Legacy players make is trying to fight everything. In reality, defeating most enemies in Rogue Legacy 2 doesn't reward that much. The best-case scenario is that you get a gold drop or some food to heal you. These are nice, but there are easier ways to get them, such as bre...
---
PC Invasion - FeedDDD Tuesday, May 3, 2022 3:00 PM
It's been more than a year since Netflix officially revealed its Sonic series, scheduled for this year. At last, we finally got our first look at Sonic Prime show, coming to Netflix from the Ben 10 studio Man of Action. It's a short teaser attached to the ass-end of a trailer showcasing many new animated series coming to Netflix soon. But I'll take what I can get. Sonic Prime's aesthetics certainly look like they were pulled straight from the games. In fact, it won't look so different than a polished cutscene from any recent game. In the teaser, we see him collect rings (no way), before holding one up and saying "I know what you're thinking: I'm good. And powerful, apparently. Jealous?" It's not much, but we do get a glimpse on not only how the show will look, but what Sonic will sound like. Sonic will not be voiced by longtime actor Roger Craig Smith, who has lent his talent to Sonic games and shows for quite a few yea...
---
PC Invasion - FeedDDD Tuesday, May 3, 2022 2:30 PM
Respawn Entertainment has released a new trailer for the latest season of Apex Legends, titled Saviors, that showcases gameplay of the new Legend Newcastle, as well as changes coming to the Storm Point map. From the trailer, a marooned leviathan is visible as a new point of interest on Storm Point. Players will be able to battle in and around the body of the beast. Lead Level Designer Jeff Shaw has said that "the best loot is inside the belly of the beast." Newcastle himself is shown in the trailer, and we got a glimpse of his abilities. The defender-type Legend and brother to Bangalore focuses on using skills tied to his shield. Among other abilities, he seems to be able to use his shield to bash opponents and also cover downed teammates in a similar fashion to how Lifeline could in the past. The rest of the changes coming with Saviors The introduction of Newcastle and the downed beast are just some of many changes coming to Apex Legends Saviors. The presence of the creatur...
---
PC Invasion - FeedDDD Tuesday, May 3, 2022 2:00 PM
VESA (Video Electronics Standard Association) has announced two new certifications for displays: Adaptive-Sync and Media Sync. These certifications are designed to make shopping for a new display easier by more clearly outlining the specs of the display. The certification will account for things like refresh rates, flicker, response times, frame rate jitter, overshoot, undershoot, overdrive, and more. This should ultimately help to standardize the feature set of high-end displays and make it much easier to pair a fancy new graphics card with the best display. When it comes to gaming monitors, most of the high-end options will either come with Nvidia's G-Sync or AMD's FreeSync. Simply put, they both reduce the amount of screen tearing you'd see when playing a game. Of course, these aren't the only certification standards that exist on high-end displays, and it can all get a bit confusing. VESA's new certifications look to unify a lot of these features und...
---
PC Invasion - FeedDDD Tuesday, May 3, 2022 1:30 PM
Ubisoft's Prince of Persia: The Sands of Time Remake is in trouble, and the concerns began from the start. Revealed in September of 2020, the game sported a graphics engine that left a lot to be desired from a remake. Ubisoft was targeting a 2021 launch, but that got delayed indefinitely following backlash from fans. The company later changed its release window to 2022-2023. Since then, it's been silence. Until today, as it was announced that Ubisoft Montréal was taking over development of Prince of Persia: The Sands of Time Remake. The news was broken by the PoP Twitter account. The message stated that development is now in the hands of Ubisoft Montréal, which is "building upon the work achieved by Ubisoft Pune and Ubisoft Mumbai." Ubisoft Montréal will "take the time they need to regroup on the scope of the game to deliver you the best experience." As for the release, the message merely reads that the game will be ready "when it's re...
---
Tabletop Gaming News Tuesday, May 3, 2022 3:00 PM
---
Tabletop Gaming News Tuesday, May 3, 2022 2:00 PM
---
Tabletop Gaming News Tuesday, May 3, 2022 1:00 PM
---
Tabletop Gaming News Tuesday, May 3, 2022 12:00 PM
---
Tabletop Gaming News Tuesday, May 3, 2022 11:00 AM
---
Tabletop Gaming News Tuesday, May 3, 2022 10:00 AM
---
Tabletop Gaming News Tuesday, May 3, 2022 9:00 AM
---
Player Assist | Game Guides & Walkthroughs Tuesday, May 3, 2022 4:00 PM
It's time you realized how good you are in Apex Legends – statistically speaking. Stats in online games are great for keeping track of your progress in a game and bragging rights. While the latter gives you a good reason to rub your skills into your friends' faces, the former is arguably more important in […]
---
Player Assist | Game Guides & Walkthroughs Tuesday, May 3, 2022 3:00 PM
Network errors are the bane of many online games' existence. Valorant is a relatively new game in the FPS scene. The ultra-popular Tactical FPS game was initially released in June 2020, making it just a few weeks shy of two years old. Of course, any new game is expected to have errors and bugs in […]
---
Player Assist | Game Guides & Walkthroughs Tuesday, May 3, 2022 2:00 PM
Pokemon Legends: Arceus is set in olden times in the Pokemon world when it was rare to find harmony between people and Pokemon. Set in the Hisui region, modern-day Sinnoh, you will join the Galaxy Expedition Team (Galaxy Team for short) as a member of the Survey Corps stationed in Jubilife Village. You will be […]
---
Player Assist | Game Guides & Walkthroughs Tuesday, May 3, 2022 1:02 PM
One of the Shrines in The Legend of Zelda: Breath of the Wild is the Keeha Yoog Shrine or the Keeha Yoog's Blessing. The Shrine itself is no challenge at all. As you enter the Keeha Yoog Shrine, Link will be able to access the shrine's chest, and he will also be able to access […]
---
Player Assist | Game Guides & Walkthroughs Tuesday, May 3, 2022 12:00 PM
Poke Balls are arguably the most important item in every Pokemon game because it is used to capture and store Pokemon. Maybe even so in Pokemon Legends: Arceus, as the game's main goal is to capture every Pokemon in Hisui Region. In this iteration, however, we are introduced to Poke Balls as something that has […]
---
Player Assist | Game Guides & Walkthroughs Tuesday, May 3, 2022 11:08 AM
House fire is among the many causes of death and destruction for Sims. Whether you intend to or not, Sims has a chance to start a fire when they are cooking, especially if you let them prepare a meal despite having poor cooking skills. But what if your Sim wants to become a renowned chef […]
---
Player Assist | Game Guides & Walkthroughs Tuesday, May 3, 2022 10:32 AM
There have been a lot of major acquisitions of game studios this year, and this week saw everyone shocked when Square Enix announced that they would be selling off their studios Crystal Dynamic, Eidos-Montreal, Square Enix Montreal, and some of their IP to Embracer Group. What's got everyone curious is the possible sale of the […]
---
Player Assist | Game Guides & Walkthroughs Tuesday, May 3, 2022 10:10 AM
Last March saw the launch of Ghostwire: Tokyo from Tango Gameworks, and though the reviews weren't exactly stellar, the devs are continuing to add expansions to the game with the aim to give it a good long run. With Japan's Golden Week holiday, Ghostwire is also showing off its new update. The official update reads: […]
---
Player Assist | Game Guides & Walkthroughs Tuesday, May 3, 2022 9:48 AM
Ever since the Nintendo Switch launched in 2017, a lot of fans have been asking when it was going to get its own version of Wii Sports. Now Nintendo Switch Sports has officially launched, and we have a new trailer to get fans in on the hype. Watch this: Bring the thrill of your favorite […]
---
Gaming Instincts – Next-Generation of Video Game Journalism Tuesday, May 3, 2022 3:47 PM
---
Gaming Instincts – Next-Generation of Video Game Journalism Tuesday, May 3, 2022 3:19 PM
---
Gaming Instincts – Next-Generation of Video Game Journalism Tuesday, May 3, 2022 2:44 PM
---
Pivotal Gamers Tuesday, May 3, 2022 1:15 PM
What's up folks? itch.io is giving you the chance to win on Last Disco. Let's hear them out. Get Last Disco for FREE! A few words about Last Disco Hi Project is a short, atmospheric, top down cyberpunk game for 5-10 min of playing 😉 I made this game in one week just to catch futuristic vibe and now i will focus on something bigger in this setting. Music by: Karl Casey @ Whit...
---
Level Up Tuesday, May 3, 2022 12:37 PM
<em>Sonic Prime </em>is an upcoming animated Netflix series that was <a href="https://www.gameinformer.com/2021/02/01/new-sonic-the-hedgehog-netflix-animated-series-revealed-sonic-prime" target="_blank" rel="noopener">first announced</a>…
---
Level Up Tuesday, May 3, 2022 10:45 AM
OverBorder studio has announced a new release date for its action RPG Thymesia, which had…
---
Level Up Tuesday, May 3, 2022 9:30 AM
The development of Shenmue III seemed like a long shot. Eighteen years passed between the…
---
Level Up Tuesday, May 3, 2022 8:25 AM
It's May 3, which means tomorrow is May 4, which means that tomorrow is all…
---
Gaming on PC Tuesday, May 3, 2022 1:40 PM
Team17 and OverBorder Studio revealed today that their action RPG Thymesia will launch on August 9th for PC and current generation consoles. Read more after the jump.