---
Kotaku Wednesday, April 6, 2022 9:57 PM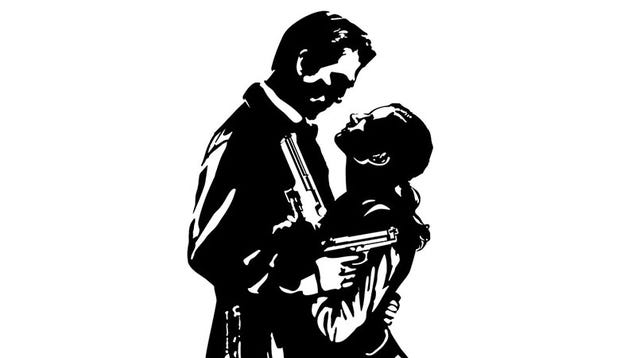 As video games get more expensive to make, and publishers grow ever more adverse to taking risks with that expenditure, the last few years have seen a growing trend of old video games being made new once more.

---
Kotaku Wednesday, April 6, 2022 8:10 PM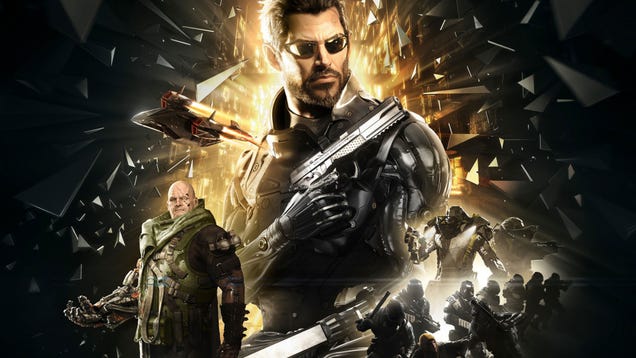 Did you know it has been ten years since a Deus Ex movie was announced? What once seemed a natural step, a big-screen adaptation of a triumphantly resurgent video game franchise, ended up being nothing of the sort as the series floundered through publisher mismanagement and the film itself ended up barely making it…
---
Kotaku Wednesday, April 6, 2022 5:55 PM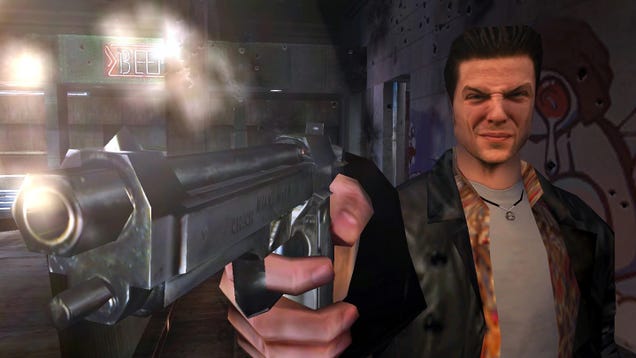 Film noir sad sack Max Payne is getting his due with a full remake of the first two games, developer Remedy Entertainment announced today. The new compilation will include both Max Payne and Max Payne 2: The Fall of Max and be exclusive to PS5, Xbox Series X/S, and PC.

---
Kotaku Wednesday, April 6, 2022 4:50 PM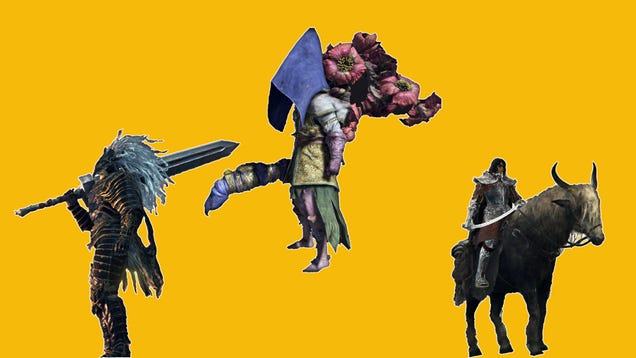 You would think the importance of wearing the best battle-ready equipment you can find for the frenetic combat crucible of a Souls game is obvious. For the most part, it is. Whether running through the gothic world of Bloodborne or the high-fantasy setting of Dark Souls, many players try to ensure that they're geared…
---
Kotaku Wednesday, April 6, 2022 3:45 PM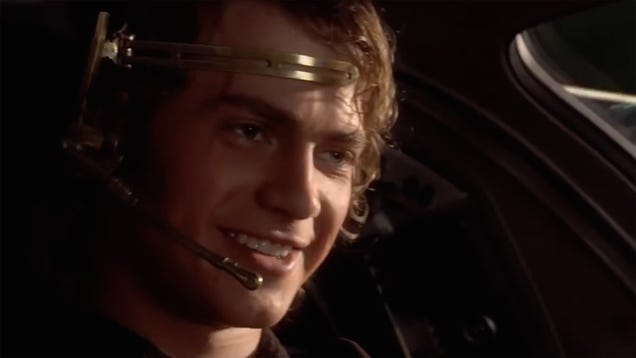 The Jedi Code says one must not "seek adventure and excitement" and to use the Force for "knowledge and defense, never for attack," blah blah blah. Someone should've told Lego Star Wars: The Skywalker Saga that, because fans have discovered that it lets you get some sick air by comboing Jedi younglings.
---
Kotaku Wednesday, April 6, 2022 3:05 PM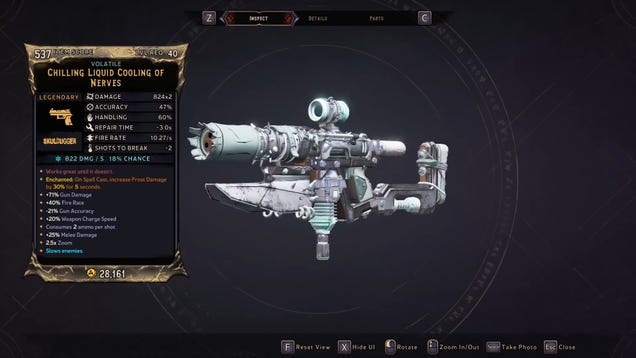 You'd think it'd take a while for the community of a game with 87 bazillion guns to determine the best one. But players of the loot-shooter Tiny Tina's Wonderlands (fact check: out for less than two weeks) have already crowned a reigning champ: a legendary-tiered pistol called Liquid Cooling.

---
Kotaku Wednesday, April 6, 2022 2:20 PM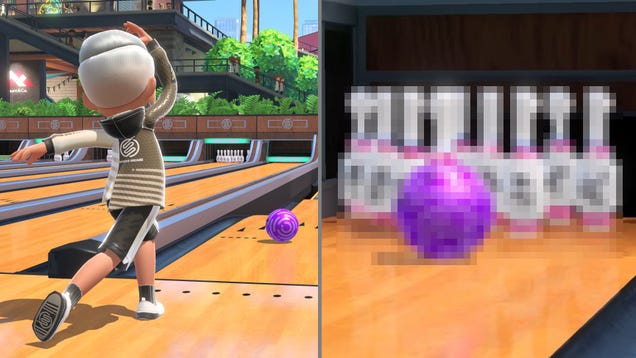 If you've been bowling, there's a good chance you've seen those corny 3D animations that unfold whenever you get a strike, spare, split, or miss the pins outright. These 90s relics are having a bit of a horny renaissance right now, thanks to an artist who recently posted a salacious bowling animation that has set the…
---
PCGamesN Wednesday, April 6, 2022 6:57 PM
A Rust rail network is coming, and the first iteration of it lands as part of the April update. This month's update also introduces powerline ziplines to make it easier to get around the map, new achievements to earn, further improvements to lighting on monuments, and more.
Rust's monthly update arrives on April 7 at 11am PDT / 2pm EDT / 7pm BST. Further details will hit the official site at the same time, but for now, the devs have provided a press release with early info on the big features. The biggest is the new procedural rail network. As of this update, "Any map size 4250 or larger should have a single railway in the shape of a ring going around the entire island. This is just a tech test / proof of concept for now, so there's no official gameplay element to it yet. Please report any weird looking areas you might encounter. In the near future, you can expect drivable above-ground trains."
You'll also find new platforms and ziplines atop certain powerlines on procedurally generated maps. These will let you quickly travel along the powerline chain, or to connected monuments.
Best survival games
,
Rust commands
,
Rust vehicles
---
PCGamesN Wednesday, April 6, 2022 5:31 PM
A Max Payne remake is coming from Remedy Entertainment, the studio which created the series in the first place. The remake will a single game encompassing both Max Payne and Max Payne 2. It will be financed by Rockstar (the current overseer of the series), developed in Remedy's Northlight engine, and will be similar in scope to a "typical Remedy triple-A game production" like Control.
"Max Payne has always held a special place in the hearts of everyone at Remedy, and we know the millions of fans worldwide feel the same," Remedy CEO Tero Virtala says in a press release. "We're hugely excited to be working with our partners at Rockstar Games once again for the chance to bring the story, action and atmosphere of the original Max Payne games back to players in new ways."
The Max Payne remake will be released for PC, PlayStation 5, and Xbox Series X and S. The project is currently in "the concept development stage". In other words, it has not yet entered full production, and you can expect a long, long wait for further information about the game, much less a release date.
---
PCGamesN Wednesday, April 6, 2022 4:56 PM
It took a little while, but Steam Workshop support for Total War: Warhammer III has finally arrived alongside patch 1.1. While that update made internal improvements to the game, like readjusting the Realm of Chaos campaign to be a little less punishing, many players have been excitedly waiting for the Workshop, which is already full of mods that have become essential over the course of the Total Warhammer series.
The Better Camera Mod from Total War: Warhammer and Warhammer II is already available for Warhammer III. Created by modder kam2150, the Better Camera Mod allows the camera to get closer and fly higher during battles. It's terrific for taking screenshots, sure, but it's also a huge help during large-scale battles when it can be difficult to see everything happening at once. You can press K to turn off the UI, or alt+K for a cinematic view. Pressing N lets you zoom into the action without units disappearing when they get too close to the camera.
The 'vanilla campaign' mod by Drunk Flamingo that we highlighted last month is now available in Steam Workshop click-to-install form. This one's simple: it disables Chaos Rifts from spawning, which means the campaign's narrative elements never trigger, and you're free to play a more traditional 'sandbox' Total War campaign in Total War: Warhammer III.
Total War: Warhammer 3 DLC
,
Total War: Warhammer 3 races
,
Total War: Warhammer 3 review
---
PCGamesN Wednesday, April 6, 2022 2:57 PM
A new season of the enduring action RPG game Diablo 3 will be getting underway this month. Season 26 begins April 15 at 5pm local time across all time zones, and it'll be the first season to add a brand new activity (more on that below). Before that, however, you can expect an update patch to arrive April 12, which includes updates to greater rifts, some item balances, and a few bug fixes.
Season 26 introduces the Echoing Nightmare. This new activity challenges players to seek out the cries of fallen Nephalem and to try to succeed where they failed. The Diablo team says this means "an intense, densely packed, increasingly challenging event" that will test players' ability to remain in the fight.
During Season 26, you'll be able to earn rewards that previously had only been available during Season 14, which includes the boots and pants components of the Conqueror Set. There's also a series of themed portrait frames and an archangel-themed pennant available. There are new rewards, too: the Rakkis' Remembrance portrait frame and a pet called the Toothsome Trooper, which carries a large lollipop in its loathsome little hands.
Diablo 3 builds
,
Diablo 3 Necromancer skills
,
Diablo 3 Necromancer beta
---
PCGamesN Wednesday, April 6, 2022 2:25 PM
You can now get Black Desert free on Steam. The long-running MMO isn't going free-to-play yet - at least, not for English-speaking players - but a new limited-time offer will allow you to pick up a copy of Black Desert to keep. You've got a week to claim the offer, so if you're looking for a new online game to jump into, you'll need to hurry.
Head to Steam if you'd like to take advantage of the promotion. You'll 'purchase' Black Desert at a price of zero dollars, and it'll remain in your library forever, just as with any game you'd purchase with actual money. The promotion lasts until Wednesday, April 13 at 10am PDT / 1pm EDT / 6pm BST, though there are apparently a limited number of copies to be given away.
Black Desert launched in North America and Europe in 2016, and has proven to be one of the more enduring MMORPGs of its era - a long-standing alternative to the likes of World of Warcraft and Final Fantasy XIV. Even if you haven't played Black Desert yourself, you've probably seen some of the gorgeous results from its outstanding character creator.
Black Desert Online guide
---
Rock Paper Shotgun Latest Articles Feed Wednesday, April 6, 2022 5:12 PM
We may be slowly turning a corner in the GPU market, as graphics cards are gently dipping in price and approaching their MSRP. Case in point is the star of today's deal post, the Gigabyte RX 6600 Eagle 8GB. This entry-level AMD GPU is designed for 1080p and 1440p gaming, and has been dropped $30 to reach $369.99 at Amazon today.
---
Rock Paper Shotgun Latest Articles Feed Wednesday, April 6, 2022 4:50 PM
Nvidia's RTX 3080 Ti and 3090 Ti graphics cards aren only a bit faster than the RTX 3080 and RTX 3090 that came before them, but they are proving much easier to get ahold of at their (admittedly high) recommended retail prices.
Today, Scan's selling both models at RRP, with the 3080 Ti costing £1049 and the 3090 Ti costing a cool £830 more than that. These are both high-end cards with a price tag to match, but the Founders Edition models are generally the cheapest you'll find - so we thought you should know about this unprecedented stock situation!
---
Twinfinite Wednesday, April 6, 2022 9:07 PM
For those keen to get onto Arrakis and prove your worth, you won't have much longer to wait. Developers Shiro Games and publisher Funcom have revealed that Dune: Spice Wars will enter Steam Early Access this coming April 26 on PC. Based on Frank Herbert's sci-fi novels and universe, the 4X and real-time strategy hybrid […]
---
Twinfinite Wednesday, April 6, 2022 8:52 PM
Sometimes, going back to one's roots could be the way forward. At least, that appears to be the case with Remedy Entertainment. In a surprising announcement, Remedy has shared that the studio will be remaking both Max Payne and Max Payne 2 in an agreement with Rockstar Games. Of course, these were the two same […]
---
Twinfinite Wednesday, April 6, 2022 3:23 PM
Today third-party developers had new assets and releases to share regarding add-ons for Microsoft Flight Simulator.
---
Twinfinite Wednesday, April 6, 2022 3:14 PM
One of Apple TV+'s newest hit television shows is set to get a second season, as the platform confirmed the renewal of the Adam Scott lead workplace thriller earlier today. The news comes just ahead of the season one finale, "The We We Are," which will air this Friday, Apr. 8. Severance follows Mark Scout […]
---
Twinfinite Wednesday, April 6, 2022 2:50 PM
Last week we finally got the first episode of the long-awaited Marvel TV series, Moon Knight, starring one of the hottest actors in entertainment at the moment, Oscar Isaac. It's a wild ride that casual and hardcore Marvel fans can both find something to keep them pulled into the world. The story begins following protagonist […]
---
Siliconera Wednesday, April 6, 2022 3:00 PM
Once upon a time, 13 Sentinels: Aegis Rim was supposed to appear on the PlayStation Vita. Except it didn't. Atlus and Vanillaware canceled it in 2018. But now, it feels like a wrong is righted. Everything about 13 Sentinels: Aegis Rim makes it seem like a fantastic fit on a handheld, and the Switch version essentially makes that dream come true. The result is a pretty much perfect port.
The first thing someone might worry about is how 13 Sentinels: Aegis Rim would look on the Switch. After all, Vanillaware games are known for their intricacies. These are always lavish titles. Backgrounds are exact and lifelike. You can see folds and minor accents on characters' outfits. Food looks more appetizing in real life. I wish my hair could be as pretty as Momohime's. The PS4 is capable of higher resolutions. Plus, you are playing on a bigger screen at all time. But the adventure is just as gorgeous on a Switch.
Specifically, I went through 13 Sentinels: Aegis Rim on a Switch OLED model and played exclusively undocked. I'd say I appreciated the artwork and character designs more. Things are crisp. Colors are vivid. I do still have access to my standard launch Switch model and, as one might expect, it looks as exceptional there. The fidelity remains in, say, handheld or tabletop mode. However, I would recommend the former over the latter. This is a game that begs someone to hold it close and take in every element. When I tried out tabletop mode, it didn't feel as inviting. Pretend this is the Vita version we never got. Hold it in your hands.
Speaking of how the Switch OLED helped while playing, I really appreciated the way it assisted 13 Sentinels: Aegis Rim's audio. This model uses a closed speaker, which means that it can still sound even with the small amount of space it occupies. Cranking the volume up and messing with the settings means the voice acting can really pop. Given the depth of the story, it really helped. I didn't feel like I needed to use headphones to appreciate it all. In the past, I'd often use them with visual novels on the standard Switch or Vita. Yes, some people might want that extra security to make things perfect. But I think most people will be fine without it. Especially if they also are playing on a Switch OLED.
I will say that once you really get going in 13 Sentinels: Aegis Rim on the Switch, you might notice something that also came up in the PS4 version. Certain RTS missions with a lot of enemies and projectiles will slow things down. For example, if you have Natsuno Minami use Missile Rain, you're going to feel every one of those bullets for a minute. Which is to be expected. After all, when there are so many missiles and everything happening, it will take some time.
But really, with the Switch port of 13 Sentinels: Aegis Rim it does feel like the game is where it meant to be. This is a 10/10 game on the PS4, and now it is a perfect game on Nintendo's latest console. We were always supposed to get a handheld version of the title. Just a need to prioritize development and ensure Vanillaware did what it does best means we had to wait a bit longer for it. And believe me, it is worth the wait.
13 Sentinels: Aegis Rim will come to the Nintendo Switch on April 12, 2022 in North America and Europe. It will appear in Japan on April 14, 2022.
The post 13 Sentinels: Aegis Rim Feels Made for the Switch appeared first on Siliconera.
---
Siliconera Wednesday, April 6, 2022 2:00 PM
There's a new Ys IX: Monstrum Nox demo out on Google Stadia. This one allows people to play as much of the full game as they can within two hours. The 120 minute trial is available for anyone to try.
Here's NIS America's official announcement for it. While it confirmed this is a temporary offer, it didn't say how long it will be available. The page for the demo also noted a person doesn't need a Stadia account, could use a keyboard and mouse and most controllers, and could take part in the trial in a browser or with the app.
AYO?? ????????
There's a click-to-play trial of Ys IX: Monstrum Nox available now!

No Stadia account needed either

Try it out yourself & tell your friends to try it out: (https://t.co/8qeiRqIBYY) pic.twitter.com/1wngVJ5ucA

— NISAmerica (@NISAmerica) April 6, 2022
For people who don't want to use Stadia, a Ys IX demo is available on other platforms. That one is more limited. It only allows people to try two stages on different difficulty levels. However, it is available on the Switch, PS4, and PC.
Ys IX: Monstrum Nox is available on the Nintendo Switch, PS4, PC, and Google Stadia, and a demo is out on all four platforms.
The post Ys IX Stadia Demo is 2 Hours Long appeared first on Siliconera.
---
Destructoid Wednesday, April 6, 2022 9:00 PM
---
Destructoid Wednesday, April 6, 2022 7:00 PM
---
Destructoid Wednesday, April 6, 2022 6:30 PM
---
Destructoid Wednesday, April 6, 2022 6:00 PM
---
Destructoid Wednesday, April 6, 2022 5:32 PM
---
Destructoid Wednesday, April 6, 2022 5:00 PM
---
Destructoid Wednesday, April 6, 2022 4:30 PM
---
Destructoid Wednesday, April 6, 2022 4:00 PM
---
Destructoid Wednesday, April 6, 2022 3:30 PM
---
Destructoid Wednesday, April 6, 2022 3:00 PM
---
Destructoid Wednesday, April 6, 2022 2:30 PM
---
Destructoid Wednesday, April 6, 2022 2:00 PM
---
PC Invasion - FeedDDD Wednesday, April 6, 2022 8:30 PM
Weird Wednesday is a chance for us to dive into the stranger PC games and stories from the last few decades. For this week, we look at Skunny the squirrel, a mascot character created by game developer Copysoft. Over the course of three years, Copysoft pumped out six Skunny games, each with its own brand of terribleness. Sexism, awkward innuendos, terrible controls, the games had every sin you could find in '90s children's video games. But today, I want to focus on the game that is arguably the least playable platformer ever released for PC. That's right. We're looking at Skunny: Back to the Forest. The screen that greets you when you run a Skunny game. I hate Skunny Everything about Skunny makes me uncomfortable. The first name alone feels slimy, but what did Copysoft provide for his last name? Hardnut. His name is Skunny Hardnut. And he loves — and I'm not making this up — children, animals, and "sticky nut puddings." Even ...
---
PC Invasion - FeedDDD Wednesday, April 6, 2022 7:45 PM
Although late author Frank Herbert would not realize it at the time, his renowned sci-fi novel Dune would play a massive role in the real-time strategy genre. The book indirectly resulted in the creation of 1992's Dune II: The Building of a Dynasty, a game that established many of the core elements future real-time strategy games would adopt. With this history in mind, it comes as no surprise that Dune: Spice Wars, an upcoming real-time strategy game announced during The Game Awards 2021, drummed up a great deal of interest. Fortunately, players will soon get a taste of what Dune: Spice Wars has to offer once its Early Access version launches on April 26. The fourth main faction is finally revealed Interestingly, the Early Access release date does not come as the only noteworthy Dune: Spice Wars announcement of the day. Developer Shiro Games also unveiled the game's fourth playable faction. This faction is known as the Fremen, a group of "native desert sur...
---
PC Invasion - FeedDDD Wednesday, April 6, 2022 6:45 PM
The Max Payne franchise is incredibly influential to the current industry, but the first couple of games are a little dated at this point. They were made by Remedy Entertainment before the developer went on to Alan Wake, Quantum Break, and Control. Series rights holder Rockstar Games went ahead and made Max Payne 3, which launched about a decade ago. Ever since, though, there hasn't been a peep. This is why it's so surprising that Remedy has announced that Max Payne and its sequel are getting remakes, bringing Sam Lake and company back to the franchise for the first time in nearly 20 years. On both Twitter and via press release, Remedy Entertainment announced that the studio has entered into a partnership with Rockstar Games to make the remakes happen. The press release quotes Rockstar founder Sam Houser, who states that it was Remedy who approached Rockstar to make this happen. The CEO of Remedy, Tero Virtala, went on to say how excited he is to be able to bring the g...
---
PC Invasion - FeedDDD Wednesday, April 6, 2022 5:30 PM
Festival fever is coming back to Genshin Impact with a brand new celebration event taking place in Inazuma, named Hues of the Violet Garden. This massive event will revolve around the Inazuman Magnificent Irodori Festival, a great celebration of the Japanese-inspired region. The festival brings new minigames, with rewards like Primogems, Battle Pass points, Mora, and more along the way. You'll also get to invite the powerful 4-star character Xingqiu to your team, completely for free. Hues of the Violet Garden begins on April 7 and ends on April 25, giving you a little over two weeks to try and earn all of the rewards. You'll need to be Adventure Rank 30 or above and have completed the current Archon Quest, as well as the Story Quests for Kamisato Ayato, Raiden Shogun, and Sangonomiya Kokomi. You'll be able to enter the event through Quick Start if you haven't completed those quests. Celebrate the Hues of the Violet Garden HoYoverse released guidelines reg...
---
PC Invasion - FeedDDD Wednesday, April 6, 2022 4:15 PM
As one of the most popular series of high fantasy novels, The Wheel of Time has made its way into a variety of other media. If you ever wanted to play a video game adaptation of The Wheel of Time, then you're in luck. A title based on the property already came out back in 1999. Licensed games have always had a reputation for their often poor quality, especially during gaming's earlier years, but The Wheel of Time (1999) actually earned some fairly positive reviews at the time. Luckily, Nightdive Studios, Red Eagle Games, and GOG have all partnered up to release a remaster of The Wheel of Time game, so players now have a major opportunity to experience it for the first time. For those wondering what this adaptation entails, it functions as a first-person shooter that takes place 150 years before both the novel series and the Amazon TV adaptation. Players control Elayna Sedai, known as "the Keeper of the Chronicles of the White Tower," who aims to obtain one of t...
---
Gamer Empire Wednesday, April 6, 2022 6:28 PM
The Stronghold in Lost Ark is your private island where you can conduct various activities, including crafting and passively completing missions for rewards. When you unlock the Stronghold, there are a lot of things to learn and understand, which can make the system confusing at first. Recommended Read: How the Cards System Works in Lost […]
The post Lost Ark – Complete Stronghold Guide: How It Works, Wiki appeared first on Gamer Empire. It was written by Tim Stadel Clausen.
---
Tabletop Gaming News Wednesday, April 6, 2022 6:00 PM
---
Tabletop Gaming News Wednesday, April 6, 2022 5:00 PM
---
Tabletop Gaming News Wednesday, April 6, 2022 4:00 PM
---
Tabletop Gaming News Wednesday, April 6, 2022 3:00 PM
---
Player Assist | Game Guides & Walkthroughs Wednesday, April 6, 2022 4:00 PM
VALORANT's hot and dry wasteland, Bind, is another great map to play Viper on. Thanks to a recent buff to Viper's Abilities, she can now play hybrid roles such as a Controller/Sentinel role as needed when Attacking or Defending. These days, however, Viper's Controller abilities can be seen in full effect whenever she is playing […]
---
Player Assist | Game Guides & Walkthroughs Wednesday, April 6, 2022 3:00 PM
Pokemon Legends: Arceus is set in the old times in the Pokemon world at a time when it was rare to find harmony between people and Pokemon. Set in the land of the Hisui region, modern-day Sinnoh, you will join the Galaxy Expedition Team (Galaxy Team for short) as a member of the Survey Corps […]
---
Player Assist | Game Guides & Walkthroughs Wednesday, April 6, 2022 2:00 PM
If there is a will, there is a way to line up mollies on Icebox. Brimstone's been seeing a ton of use recently, thanks to Riot's excellent buff back in Patch 4.03. His Stim Beacon now has a movement speed buff that gives everybody a chance to feel what it is like being Neon, even […]
---
WGB, Home of AWESOME Reviews Wednesday, April 6, 2022 3:42 PM
We live in an age of remakes, remasters and re-releases. It allows whole new audiences to explore games from a different generation or can breathe new life into a cult classic. But it also means we often end up seeing some very odd re-releases and ports as companies attempt to squeeze out a little more money from their games, and Quest for Infamy certainly feels like one of those odder choices. First released on the PC back in 2016, Quest for Infamy is a successor of sorts to the old Quest for Glory titles, a blend of point and click puzzling and RPG mechanics. Now, Quest for Infamy brings its love of those largely forgotten games to the Nintendo Switch, Playstation and Xbox.
---
Pivotal Gamers Wednesday, April 6, 2022 8:42 PM
What's up folks? MMOHuts holds a new giveaway for Lords Mobile: Artifact System. This is what they say. We've partnered with IGG to celebrate the addition of the Artifact System to Lords Mobile with a special giveaway and code! Battle in a world of chaos in Lords Mobile, the latest real-time strategy game from IGG. The true Emperor has fallen. We need a real hero, a true Lord who can u...
---
Pivotal Gamers Wednesday, April 6, 2022 7:40 PM
Hello fellow gamers. We have another remarkable offer from MMORPG for multiple games. Their message follows. Last minute notes Login with your MMORPG account, follow the on-screen instructions to get your key for free. So hurry up. Just click on the button below and follow the listed instuctions. As simple as that! Like to be the first to know? a massive list of active Giveaways and Contests can b...
---
MonsterVine Wednesday, April 6, 2022 4:34 PM
Shiro Games and Funcom have announced that Dune: Spice Wars will be available in early access through Steam on April 26th. If that wasn't enough for you, the fourth faction in the game was also revealed. The Fremen, the indigenous residents of the planet Arrakis, seek to resist the imperial invaders on their world. The […]