---
Kotaku Sunday, September 18, 2022 7:20 PM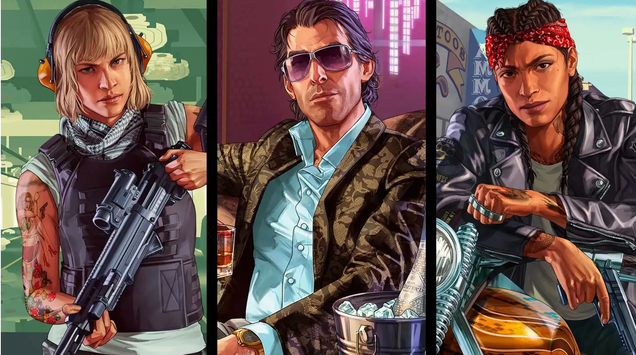 A user on GTAForums, who claims to have also been behind the recent hack of Uber, has just dumped nearly 100 videos online claiming to show development footage of Rockstar's Grand Theft Auto VI, which are currently circulating across pretty much every social media platform.

---
Kotaku Sunday, September 18, 2022 1:25 PM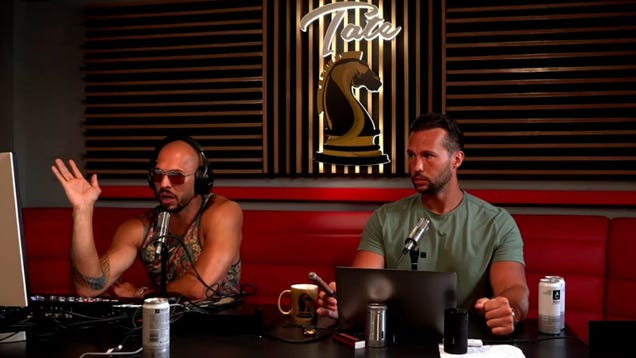 G2 Esports CEO and cofounder, Carlos 'ocelote' Rodriguez, was recently caught partying with notorious internet misogynist and general piece of shit, Andrew Tate. The news provoked a huge backlash on social media, and naturally the former League of Legends pro decided to tweet through it. "Nobody will ever be able to…
---
PCGamesN Sunday, September 18, 2022 1:19 PM
The Destiny 2 Arc 3.0 rework arrived in August alongside the newest update for the Bungie game, Destiny 2 Season of Plunder. The update followed on from similar overhauls to both the Void and Solar subclasses, revamping the three lightning-based options for the space game's Titan, Hunter, and Warlock classes. However, players are concerned that the new Arc updates are lacking that special spark compared to the other elements - especially for the Warlock.
Destiny 2 classes
,
Destiny 2 exotics
,
Destiny 2 builds
---
Rock Paper Shotgun Latest Articles Feed Sunday, September 18, 2022 6:28 PM
Asus' Zephyrus G14 is my favourite all-AMD gaming laptop, and today the latest generation model is going cheap at Best Buy. This specification packs in a Ryzen 9 6900HS processor, Radeon RX 6700S GPU, 1TB NVMe SSD, 16GB of DDR5 and a 14-in 1440p 120Hz screen - and it's been discounted from $1650 to $1350, saving you $300. That's an awesome price for this level of performance, all in a compact 14-in chassis that's easy to tote around or work with on the go.
---
Rock Paper Shotgun Latest Articles Feed Sunday, September 18, 2022 6:09 PM
The 'world's fastest gaming CPU', according to AMD, is on sale in the US today. The Ryzen 7 5800X3D is down from $450 to $375 via Antonline's Ebay store, an awesome price for an extremely quick eight-core and 16-thread processor blessed with AMD's new stacked L3 cache design, which allows it to beat almost every current-gen CPU in gaming performance.
---
Rock Paper Shotgun Latest Articles Feed Sunday, September 18, 2022 5:43 PM
The RTX 4090 is all but confirmed now, based on the sheer volume of leaks, rumours and speculation showing off the next-gen Nvidia GPU in a variety of guises but sharing the same specs. That's pushed the prices of current-gen GPUs way down, and that's especially true for high-end cards. Ergo, it's not a massive surprise to see the Nvidia RTX 3090 Ti, Team Green's flagship card, down to just $999 at Amazon after debuting at twice that figure.
---
Rock Paper Shotgun Latest Articles Feed Sunday, September 18, 2022 5:26 PM
EVGA may be getting out of the graphics card business, but they're still one of the premiere brands for high-quality power supplies. One massive 1600W 80+ Platinum unit has been highly discounted over in the States, where the EVGA SuperNova 1600 P+ is down to $200 from its original price of $500. That's an awesome deal on a power supply ideally suited for high-end, multiple-GPU systems - and doesn't cost much more than a Platinum-rated 1000W PSU.
---
Twinfinite Sunday, September 18, 2022 7:36 PM
The most effective SMG loadout in Warzone that you could be using.
---
Twinfinite Sunday, September 18, 2022 7:33 PM
Here are all the exciting villains set to appear in WB Games Montréal's upcoming title.
---
Twinfinite Sunday, September 18, 2022 7:30 PM
Here's how to experience Resident Evil Village's new third-person mode.
---
Twinfinite Sunday, September 18, 2022 7:30 PM
Here is how to get the brand new Trials of Osiris Shotgun, The Inquisitor, as well as what the God Roll for it is.
---
Twinfinite Sunday, September 18, 2022 6:14 PM
Today third-party developers released a new airport for Microsoft Flight Simulator, alongside assets for another.
---
Twinfinite Sunday, September 18, 2022 2:22 PM
Breaking down how to unlock a Care Package in MW2 beta!
---
Twinfinite Sunday, September 18, 2022 12:28 PM
Following the reveal of Octopath Traveler 2, Square Enix has showcased the first gameplay at Tokyo Game Show 2022.
---
Siliconera Sunday, September 18, 2022 5:00 PM
Bandai Namco published more details about Synduality at its final TGS 2022 live stream. The company first unveiled the title as a new game globally via the September 2022 State of Play program. This stream further revealed that the franchise will also have an anime show taking place after the game's storyline.
While the game will have a customization system for the player's Cradle Coffin mech, the producer Yosuke Futami revealed that each player will also receive a personalized Magus AI with a unique personality.
The team also revealed the main characters who will appear in the Synduality game by default. The story will tell the tale of Alba Kuze, a Drifter who pilots a Cradle Coffin named Bowie Rabbit while being accompanied by the Magus AI Ada. Yuya Hirose and Yui Ishikawa will provide Japanese voiceovers to the game's protagonist and heroine.
The stream revealed that Synduality will be a media-mix project consisting of not only a game but also an anime show and a lineup of merchandise. The large-scale project has been under development since at least 2017, when Bandai Namco called Neco and Ippei Gyoubu—the character and mechanic designers, respectively—to join the team.
Eightbit is working on the anime adaptation, and Bandai Namco Filmworks will publish it under the Emotion brand. The anime show will take place in 2242—twenty years after the game's story—and it will star three different Magus AIs: Noir (voiced by Aoi Koga), Ciel (Nagisa Aoyama), and Schnee (MAO). Meanwhile, Bandai will also release plastic model kits of the Cradle Coffin mechs that appear in the franchise.
The Synduality game will release for PlayStation 5, Xbox Series X, and PC in 2023. The anime show will air on TV Tokyo and other Japanese television channels, but Bandai Namco has yet to specify when it will start airing.
The post Synduality TGS 2022 Stream Revealed the Characters and Anime Version appeared first on Siliconera.
---
Siliconera Sunday, September 18, 2022 3:00 PM
What is life like as a caretaker for the most dangerous kaiju of the Ultraman franchise? If the latest trailer for Ultra Kaiju Monster Rancher is anything to go by, it's rather idyllic. A trailer showcased by Bandai Namco during the 2022 Tokyo Game Show.
The trailer lays out the basics and structure of the game for fans unfamiliar with Monster Rancher, featuring the life and times of one "Gomotaro".
https://www.youtube.com/watch?v=kGKdd9VZVuk
Players begin their life as a Monster Breeder on the island of Latour, where the Ultra Kaiju reside. Players will first need to find an Ultra Kaiju to take care of. They'll do so through the Nintendo Switch's NFC functionality. They can also search a music database for song names, or use Ultra Dimension Cards with special UMF codes printed on them. As in Monster Rancher, the input data will determine the type of Ultra Kaiju Monster Rancher Kaiju summoned. In this case, the demo summons Gomora. Players can rename their summoned Kaiju, and check out the stats of a summoned Kaiju in the compendium. Already-discovered Kaiju can be summoned straight from the compendium, to save time or facilitate easy fusion.
Players will need to raise their Kaiju's parameters through training, and take them into town for supplies. You can feed them cookies to teach them new abilities or traits. Then you can use them in battle against other Kaiju, and also take on cooperative training. Kaiju can be stressed, and go berserk when they hit a breaking point. Berserk Kaiju can attack the ranch itself, causing damage. When a Kaiju has outlived its usefulness, it can be combined with another Kaiju to inherit abilities and grow stronger still. Players can also duel friends' Kaiju in an asymmetrical battle mode.
Ultra Kaiju Monster Rancher launches on October 20, 2022 on the Nintendo. Early purchases will receive the Sevenger Giant of Light Skin for Sevenger and the Science Party Mocchi Kaiju. Early purchases of the physical edition of the game also include two Ultra Dimension Cards with codes to unlock Gomora Red King and Eleking Gomora.
The post Ultra Kaiju Monster Rancher Trailer Explains Its Gimmicks appeared first on Siliconera.
---
Siliconera Sunday, September 18, 2022 1:00 PM
Dragon Ball Z: Kakarot will join the new generation of console hardware, as well as cover a previous generation of Son Goku's family. Bandai Namco announced during the Tokyo Game Show 2022 that the game will receive another season of DLC content, led by a new story expansion. That expansion is Bardock: Alone Against Fate, a DLC pack covering the story of Son Goku's father Bardock. The DLC is based on Dragon Ball Z: Bardock - The Father of Goku, a TV special first aired in 1990.
Check out the preview trailer for the Dragon Ball: Kakarot Bardock DLC below.
https://www.youtube.com/watch?v=gMlWhBkAO0M
The Dragon Ball Z: Kakarot Bardock DLC trailer shows off moments from Bardock's story, including Goku's birth on Planet Vegeta. It depicts Bardock's arrival on Planet Cereal with his team: Tora, Fasha, Borgos, and Shugesh. Bardock was once a low-ranking soldier in the Frieza Force, loyally serving the tyrannical emperor. Once it became clear that Frieza planned to destroy the Saiyan race, Bardock rebelled and sent Goku away to safety, but was killed attempting to prevent the destruction of Planet Vegeta. The Bardock DLC is the first of a new content Season and will contain two more packs.
Bandai Namco also announced that the game is coming to the PlayStation 5 and Xbox Series X|S consoles in 2023. It'll sport graphical and performance upgrades, which the company teased in a clip via Twitter.
https://twitter.com/dragonballgames/status/1570761217618108416
Dragon Ball Z: Kakarot is available on PS4, Xbox One, PC, Nintendo Switch, and Google Stadia. It'll arrive on PS5 and Xbox Series X|S in 2023, alongside Season Pass 2 and the Dragon Ball Z: Kakarot Bardock DLC.
The post Dragon Ball Z: Kakarot Bardock DLC, PS5 and Xbox Series Ports Confirmed appeared first on Siliconera.
---
WGB, Home of AWESOME Reviews Sunday, September 18, 2022 6:37 PM
Since 2016, Blackmill has been putting out World War 1 based shooters. Verdun and Tannenburg have both tried to provide a somewhat authentic experience of the warfare of the time, pitting teams of players against each other using period weapons. For this third entry, the developers chose the Italian front, specifically an area of the Isonzo river which was the only feasible place for the Italians to attack the Austro-Hungarian forces which had fortified the mountainous region. Half of the Italian's war casualties would occur in this small area as they attempted to overcome the core problem they faced; to cross the river they needed to eliminate the Austro-Hungarian defenders but to eliminate the defenders they needed to cross the river.