---
Kotaku Friday, June 2, 2023 7:15 PM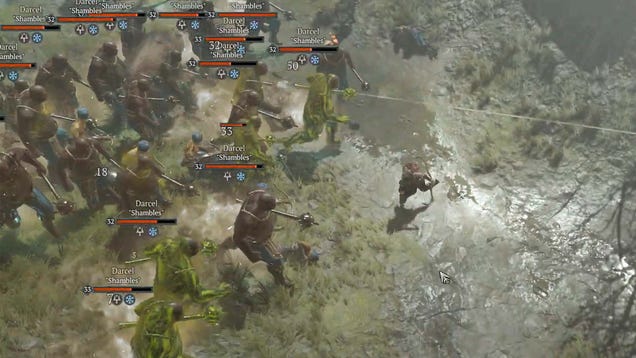 Beware, Diablo IV adventurers, for dark whispers speak of a horrific beast of great power that can spawn ungodly numbers of clones and totally fuck you up. It's not a lie! I've seen it happen to many folks, and not all have returned to tell the tale.
---
Kotaku Friday, June 2, 2023 7:05 PM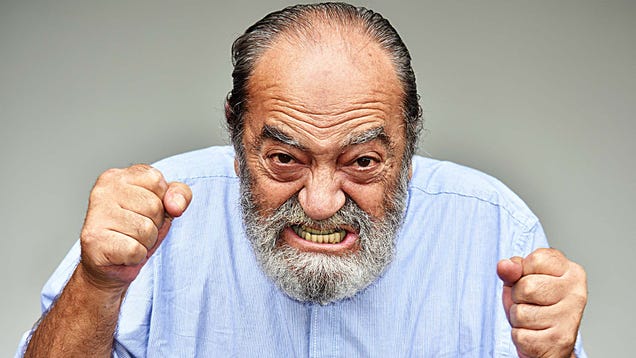 Fox Business, the subsidiary of Fox News Media, has discovered that some gamers are discovering their queerness thanks to Link, calling the Legend of Zelda hero a "nonbinary or trans icon." Some, to the shock and horror of Fox, are even calling Link an "egg-cracker," aka someone or something that helps a person…
---
Kotaku Friday, June 2, 2023 5:59 PM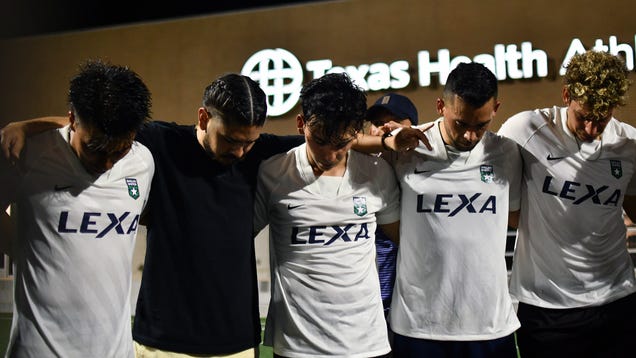 A soccer team owned by FIFA streamer Edwin Castro has withdrawn from an inaugural soccer tournament after a member of the team allegedly used a racial slur against an opposing player in a match.

---
Kotaku Friday, June 2, 2023 5:10 PM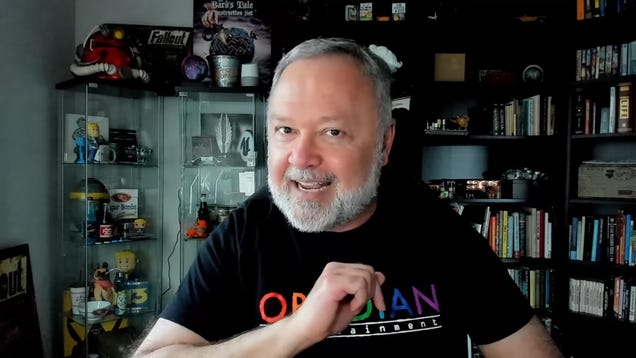 To all of my fellow members of the LGBTQ+ community, happy Pride. Being queer these days is a whirlwind of emotions, some very positive and hopeful, and others not so much. Our history is one of courage and struggle, a struggle that continues today. And in this fight, it's essential to learn from the experiences of…
---
Kotaku Friday, June 2, 2023 4:43 PM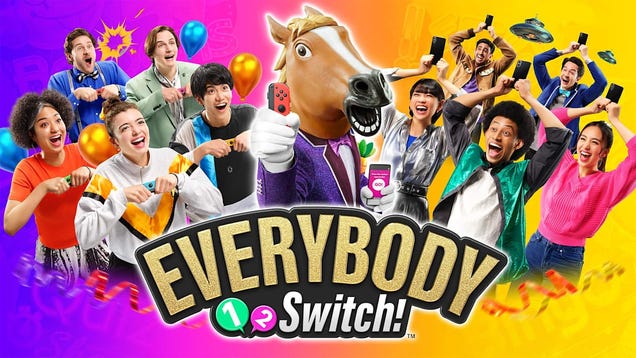 Almost a full calendar year after the report of its existence went live at Fanbyte, Nintendo has announced a sequel to the unusual mini-game party compilation 1-2 Switch, and it's launching later this month.

---
Kotaku Friday, June 2, 2023 4:40 PM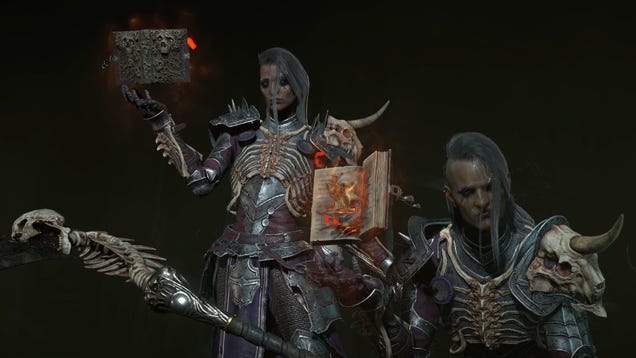 Snatching up Diablo IV's $90 Deluxe or $100 Ultimate editions is supposed to give you four days of early access to the loot-grinding RPG ahead of its June 5 global release. While this early entry into the gates of Hell is welcomed, some folks, myself included, have run into an issue unrelated to the minor server woes:…
---
Kotaku Friday, June 2, 2023 4:36 PM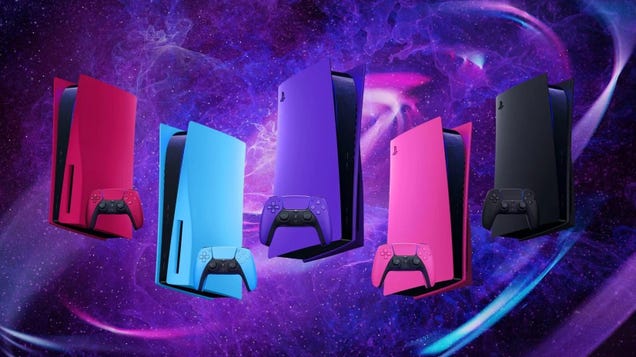 Following its big PlayStation 5 Showcase in May, Sony's currently running its big Days of Play sale. And it's not just games that are getting discounts. Some accessories and even PlayStation Plus subscriptions are currently 25 percent off through June 12.
---
Kotaku Friday, June 2, 2023 3:13 PM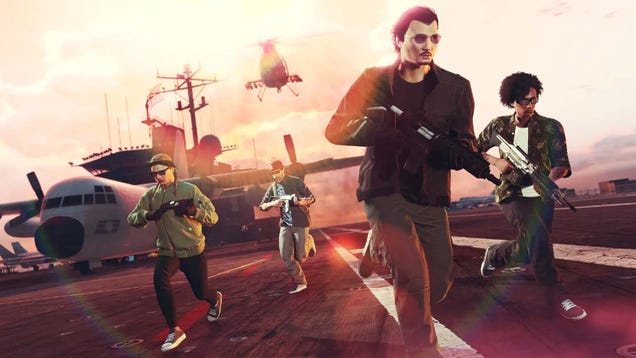 Grand Theft Auto Online might be close to a decade old, but it's still popular and getting big updates from developer Rockstar. In fact, its next big, free expansion is out later this month with a focus on aerial warfare and smuggling. But it's also adding some nice quality-of-life changes that'll make it easier to…
---
Kotaku Friday, June 2, 2023 3:11 PM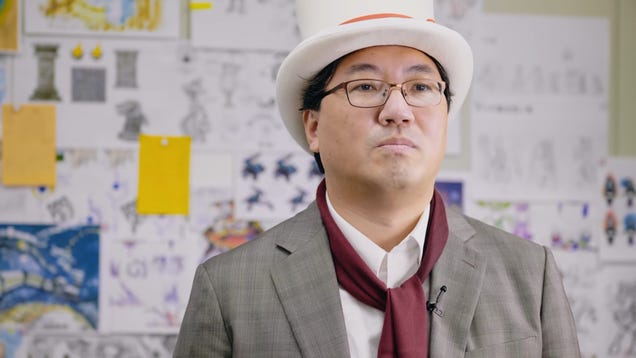 Yuji Naka, the Sonic Team co-founder and Balan Wonderworld director, may face up to two years of jail time due to insider trading stocks regarding Dragon Quest Tact and Final Fantasy VII: The First Soldier. For context, that second game is a mobile battle royale spin-off that was released and shut down in less time…
---
Kotaku Friday, June 2, 2023 2:58 PM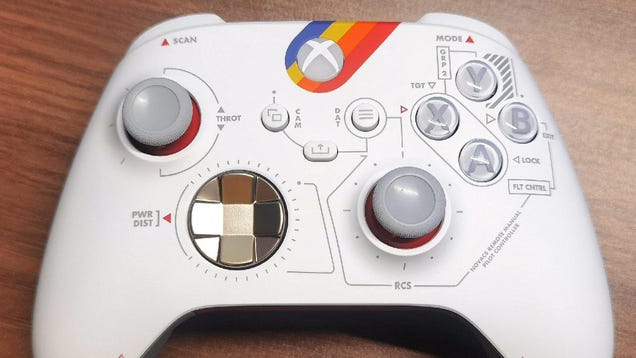 The saga of the Starfield Xbox controller has been going on for months, but we now have our best confirmation yet that the sleek retro-sci-fi-styled gamepad is potentially real and coming this summer. It might just be my favorite-looking Xbox Series X/S controller yet.
---
PCGamesN Friday, June 2, 2023 8:01 PM
Who is on the Street Fighter 6 tier list? If you want to win, you need to pick a top-tier fighter. Character loyalty is cute, but it won't get you anywhere. The fact of the matter is that if your goal is to win games of Street Fighter 6, you should pick and learn an S-tier character.
We've spent dozens of hours with Street Fighter 6 - something you can read more about in our review - putting all 18 members of the Street Fighter 6 roster to the test to bring you the definitive list of the best SF6 characters to grace Capcom's fighting game. Naturally, this will be an ever-evolving SF6 tier list as any potential updates arrive.
MORE FROM PCGAMESN:
Street Fighter 6 review
,
Street Fighter 6 tier list
,
Street Fighter 6 roster
---
PCGamesN Friday, June 2, 2023 7:36 PM
June 03, 2023: We added seven new Slayers Unleashed codes to our list for the latest update.
What are the new Slayers Unleashed codes? Slayers Unleashed takes its inspiration from Demon Slayer, making it the go-to game on the Roblox platform for fans of the series. However, you might not be too happy with your randomly generated slayer. Lucky for you, our Slayers Unleashed codes can help you reroll many of their attributes, from their Demon Art, Slayer Mark, and more. We'll also be regularly updating this page, so you'll never miss an opportunity to grab a freebie or two.
Slayers Unleashed is one of the best Roblox games, so it should come as no surprise that there's a mountain of codes at your disposal. Aside from character customization, we've also included some drop boost codes, as well as stat resets if you'd prefer a clean slate. While you're here, you might want to grab some goodies for other games on the Roblox platform, such as Shinobi Life 2 codes, Anime Adventures codes, Ro Ghoul codes, and more
MORE FROM PCGAMESN:
Best Roblox games
,
Roblox promo codes
,
Roblox music codes
---
PCGamesN Friday, June 2, 2023 7:09 PM
Can you play Diablo 4 offline? Now that Blizzard's latest has arrived, many are wondering if their dodgy internet connection is going to hold up during online play, or whether there's an option to play entirely offline.
Diablo 4 is tied to online features including the world tier difficulty, as well as the many world bosses. There have been community grumbles around the series' lack of offline modes since Diablo 3, with the exception of the RPG game's Switch port, not that this helps us PC players. So can you play Diablo 4 offline?
MORE FROM PCGAMESN:
Diablo 4 release date
,
Diablo 4 review
,
Diablo 4 classes
---
PCGamesN Friday, June 2, 2023 7:18 PM
Are the Diablo 4 servers down? The latest iteration of Blizzard's critically acclaimed dungeon crawler is always online, which can often cause its own set of problems. Between unreliable internet connections, scheduled maintenance, and malicious attacks, it can be tough to troubleshoot exactly what's keeping you from logging in. With our help, you should be back in Sanctuary and tearing through demons in no time.
Blizzard has confirmed that a Diablo 4 offline mode won't be arriving in the ARPG any time soon – if ever. Consequently, knowing how to check the Diablo 4 server status is of vital importance if you ever find yourself unable to log in, and we recommend keeping our list of Diablo 4 error codes on hand for some quick troubleshooting after the release date. Here are your next steps when Diablo 4 is down.
MORE FROM PCGAMESN:
Diablo 4 release date
,
Diablo 4 review
,
Diablo 4 classes
---
PCGamesN Friday, June 2, 2023 7:19 PM
How do I defeat Diablo 4 Wandering Death? The world boss presents quite the challenge, even for the most experienced D4 players. This skeleton-based horror will run circles around you, many circles, and won't stop until you slay it. As it isn't found in the typical places, it could be easy to miss, but we're here to help you find its location and beat it within the allotted time for huge rewards.
While Wandering Death is just one Diablo 4 world boss of many, it spawns in multiple areas of the Diablo 4 map, meaning it could be tricky to locate. We've spent time refining the best build for all of the classes to take it down and are here to help you destroy Wandering Death, Death Given Life for good. Until its next spawn, that is.
MORE FROM PCGAMESN:
Diablo 4 release date
,
Diablo 4 review
,
Diablo 4 classes
---
PCGamesN Friday, June 2, 2023 4:27 PM
Does Diablo 4 have PvP? If the game's PvP scene is where you hope to thrive, you'll need a rundown of the Diablo 4 Fields of Hatred, the game's PvP arenas. These desolate battlefields are set to become a haven for Sanctuary's best warriors, so if you want to slay the competition - as well as Lilith's many minions - we've got some tips and tricks to help you ascend the PvP ladder.
Ahead of the Diablo 4 release date, we don't know much about how the RPG game's PvP system will work. We know that all five of the Diablo 4 classes will be viable in the Fields of Hatred but that, of course, some are probably going to be better suited than others - especially in terms of your Diablo 4 PvP team's overall composition. We've also got an expert Diablo 4 review if you're looking for extra insight.
MORE FROM PCGAMESN:
Diablo 4 release date
,
Diablo 4 review
,
Diablo 4 classes
---
PCGamesN Friday, June 2, 2023 4:24 PM
Does Diablo 4 have crossplay? While running through ARPGs solo can be a rewarding experience, there's nothing like getting a band of your friends together and taking on the toughest challenges Lilith can offer. Will you be able to play with your PlayStation and Xbox brethren in Diablo 4, however?
We've got a crypt's worth of fresh Diablo 4 guides for the RPG game, including all the info on Diablo 4 classes and the best Diablo 4 builds. We can also explain whether you can play Diablo 4 solo and serve up some of the best Diablo 4 settings to adjust on PC. Now, let's look at how Diablo 4 crossplay works.
MORE FROM PCGAMESN:
Diablo 4 release date
,
Diablo 4 review
,
Diablo 4 classes
---
PCGamesN Friday, June 2, 2023 3:51 PM
What are all the Unique items in Diablo 4? You can find Unique items while defeating tough monsters on the higher world tier Nightmare and Torment campaign difficulties. They are as rare as they are powerful, making them the hardest to find – and hardest to catalog – items in the game.
Luckily though, we've been able to many hours in Diablo 4's Sanctuary seeking out these hard-to-come-by items. If you're looking to take the best Diablo 4 class into the game with your Diablo 4 mount, make sure to check our extensive D4 Unique item guide before jumping in.
MORE FROM PCGAMESN:
Diablo 4 release date
,
Diablo 4 review
,
Diablo 4 classes
---
PCGamesN Friday, June 2, 2023 5:29 PM
Are you dead-set on hunting down all the Diablo 4 world bosses? World bosses of varying difficulties will spawn across the open world of Sanctuary and reward any player brave enough to vanquish them. We've trudged through the depths of the underworld to discover where and when to find them all.
We've been given free rein to explore Diablo 4 following its release date, and with this guide, you'll be able to track down all of the Diablo 4 world bosses without even breaking a sweat. World bosses are set to vary in difficulty, but we've also included some helpful tips to help you defeat them all in what may be one of the best PC games of this year.
MORE FROM PCGAMESN:
Diablo 4 release date
,
Diablo 4 review
,
Diablo 4 classes
---
PCGamesN Friday, June 2, 2023 3:33 PM
How do I defeat Diablo 4's Avarice, the Gold Cursed? True to his name, this hulking demon lugs around an enormous gold chest in one hand and a spiked mallet in the other – and if you're unlucky enough to be caught in his path, it can immediately spell your end. Lucky for you, we've got all the tips and tricks required to both locate and beat him.
Avarice, the Gold Cursed behaves exactly like other Diablo 4 world bosses, regularly spawning into Sanctuary to terrorize any adventurers in his vicinity. It's vital that you prepare for this fight by upgrading your Diablo 4 healing potion and swinging by all the shrines and Altar of Lilith locations to pick up some tasty buffs and stat boosts for the best Diablo 4 classes. With all that done, it's time to slay Avarice, the Gold Cursed world boss.
MORE FROM PCGAMESN:
Diablo 4 release date
,
Diablo 4 review
,
Diablo 4 classes
---
PCGamesN Friday, June 2, 2023 3:01 PM
How do you beat Lilith in Diablo 4? This demoness, the daughter of Mephisto, is someone you'll be tracking throughout the campaign. Eventually, your journey will lead to a climactic battle. Please take note that, yes, this article contains major spoilers.
Our Diablo 4 Lilith boss fight guide details not only what you can expect from the encounter, but also brief information about her background lore. It's probably best to check the system requirements before jumping in, to see if your setup can handle D4. Alongside that, make sure to check up on the Diablo 4 classes and the best Diablo 4 builds for the job before you take on this behemoth.
MORE FROM PCGAMESN:
Diablo 4 release date
,
Diablo 4 review
,
Diablo 4 classes
---
PCGamesN Friday, June 2, 2023 3:24 PM
What happens during the Diablo 4 ending? We've got you covered, so strap right in for a spoiler-heavy breakdown. Our Diablo 4 ending guide details what transpired during the closing moments of the game, the epilogue, and additional speculation as to where the story will lead to.
If you're still deciding which of the Diablo 4 classes to choose for your playthrough, we've got you covered. If you're interested in our thoughts and feelings (of which there are many!) on Diablo 4, why not check out our review? Needless to say, do not read on unless you've finished the main Diablo 4 campaign, or don't care about having it spoiled.
MORE FROM PCGAMESN:
Diablo 4 release date
,
Diablo 4 review
,
Diablo 4 classes
---
PCGamesN Friday, June 2, 2023 3:00 PM
I like to think that I ask important questions, especially at an exclusive Diablo 4 interview that Blizzard flew me down to London for. I had the pleasure of chatting to Diablo 4 game director Joe Shely, and Diablo EP Rod Fergusson, so I obviously chose to ask the most important question of all - your RPG game experience wouldn't be complete without this, folks.
MORE FROM PCGAMESN:
Diablo 4 release date
,
Diablo 4 review
,
Diablo 4 classes
---
PCGamesN Friday, June 2, 2023 4:22 PM
Are you looking for Destiny 2 Xur? Xur is Destiny 2's Exotic gear merchant, and he appears every weekend to sell coveted items in exchange for Legendary shards. But, if you're a casual player with limited shards to spend, it can be hard to know which items you should purchase from his inventory. That's where we come in.
The Exotic merchant provides plenty of excitement in the free PC game due to his ever-changing inventory and the hope that he might arrive with a god roll. Read on to learn a little about the Destiny 2 Xur schedule, where you can typically find him, and what you'll usually find in his inventory.
MORE FROM PCGAMESN:
Destiny 2 classes
,
Destiny 2 Lightfall review
,
Destiny 2 builds
---
PCGamesN Friday, June 2, 2023 2:00 PM
The Genshin Impact 3.7 update puts a lot of focus on the Genius Invokation TCG, from storylines to gameplay, and HoYoverse is now making it easier for PC players to share their decks with other duelists with the Card Plaza. The Card Plaza is a web page that allows you to quickly view, edit, and share Genshin Impact TCG decks that are being used in the anime game, and it's now available on PC.
Genshin Impact codes
,
Genshin Impact character tier list
,
Genshin Impact leveling guide
---
PCGamesN Friday, June 2, 2023 3:10 PM
How do you get Diablo 4 crushed beast bones? If so, you're probably on the hunt because you want to upgrade your healing potions to aid you in defeating the demonic hordes that threaten the peace in Sanctuary. After all, a healing potion that helps you recover all your health is significantly better than one that only gives you some.
So if you want to find Diablo 4 crushed beast bones, you'll need to smash a few skulls. While playing it for our Diablo 4 review, we noticed that finding this resource consistently is somewhat tricky if you're not paying attention. You'll need a fair number to bolster the healing abilities of your chosen warrior among the Diablo 4 classes. This will let you last long enough or enable the best Diablo 4 builds to function at peak effectiveness. So, without further ado, let us help you get this valuable Diablo 4 resource.
MORE FROM PCGAMESN:
Diablo 4 release date
,
Diablo 4 review
,
Diablo 4 classes
---
PCGamesN Friday, June 2, 2023 7:28 PM
Fallout's nuclear conflict has a relatively complex backstory, beginning with environmental issues, depleting resources, and, basically, people spending too much money on great big domestic robots (although we do love Codsworth from Fallout 4). But one of the central events to trigger the RPG game's eponymous apocalypse is the conflict between China and the US that erupts in Alaska - Fallout 3's DLC Operation Anchorage being specifically set in a computer simulation of the tipping point Alaskan standoff. And now, in a wild example of life imitating art, a key moment from Fallout history seems to be kind of happening in real life, as suspected Chinese spies are reportedly trying to infiltrate Alaskan military bases.
MORE FROM PCGAMESN:
Best RPG games
,
Best old games
,
Fallout 5 release date
---
Siliconera Friday, June 2, 2023 7:30 PM
During the Meta Quest Gaming Showcase, Univrs revealed both the key visual and the concept trailer for Attack on Titan VR: Unbreakable. This will be a VR hunting action game where the player becomes a member of the Survey Corps. You will be able to use the 3DMG to propel yourself through the air in order to defeat the Titans. [Thanks, 4Gamer!]
At just over a minute long, the concept trailer for Attack on Titan VR: Unbreakable uses pre-rendered animations. There is no actual gameplay. We might have to wait a bit closer to the release date to see how the game will look in practice. However, the concept trailer shows the player using the 3DMG to travel around a city and avoid a Titan.
Here is the concept trailer for Attack on Titan VR: Unbreakable:
https://www.youtube.com/watch?v=WeE5hyJ6Jlg
This was supposed to have a Summer 2023 release window. However, UNIVRS postponed it to Winter 2023, with no reason given. There will be both single-player and co-op modes. As well, it will feature audio and subtitles in either Japanese or English. It's unclear if there will be a plot at all to this, or if it focuses more on the VR experience of killing Titans.
Attack on Titan VR: Unbreakable will come out in Winter 2023 for the Meta Quest 2, 3, and Pro.
The post Attack on Titan VR: Unbreakable Concept Trailer Revealed appeared first on Siliconera.
---
Siliconera Friday, June 2, 2023 7:00 PM
HuneX announced its next Switch otome game to appear in English will be Hana Awase New Moon. This entry is unique, as it originally appeared as four games in Japan. In addition to the visual novel elements, it also features Hanafuda card games.
In Hana Awase New Moon, people follow Mikoto as she gets acquainted with young men attending the Kasen National Academy. They're the best players of the game and able to use special powers while playing. The Switch release includes a new Karabeni/Utsuku Volume story starring the two characters and Mikoto. It also includes English, Simplified Chinese, and Traditional Chinese subtitle options in addition to Japanese.
There's also an initial trailer for this Switch otome game. However, rather than showing off how the Hanafuda elements will work, it mainly focuses on showing the love interests Himeutsugi, Iroha, Karakurenai, Mizuchi, and Utsutsu while the theme song "Wheel of Fortune" plays.
https://www.youtube.com/watch?v=C4E55jACoG4&ab_channel=dramaticcreate%E3%83%81%E3%83%A3%E3%83%B3%E3%83%8D%E3%83%AB
A few screenshots are available that show how both the visual novel and Hanafuda elements work in-game.
Nintendo Switch "Hana Awase New Moon"
Game screenshots are available on the official website. Please check it!https://t.co/1nOSSjINfE#NintendoSwitch #otomegame pic.twitter.com/7wZGfucubX

— 【Official】 HuneX EN (@HuneX_info_EN) June 2, 2023
HuneX has gotten in the habit of making its Switch otome games more widely available. For example, it recently released Crimson Flower That Divides: Lunar Coupling worldwide in 2023.
Hana Awase New Moon will come to the Nintendo Switch on October 26, 2023. The games in this release also appeared on the PC in Japan.
The post Switch Otome Game Hana Awase New Moon Also Features Hanafuda appeared first on Siliconera.
---
Siliconera Friday, June 2, 2023 6:30 PM
Cover updated the Holonometria site, so it now offers the Hololive Alternate Underworld Academy Overload manga in both English and Indonesian. This storyline is created by Moroyan and stars Tokoyami Towa, Murasaki Shion, Yozora Mel, Yukihana Lamy, and Yuzuki Choco. As it is part of the "alternate world" line of stories, all of the Vtubers attend or work at the underworld academy at Underworld Geo. So far, only the two-page long chapter 0 prologue and first chapter are available.
The story begins with Towa as the newest student at the school. Immediately after she arrives, Shion crashes into her. The two quickly meet fellow students Lamy and Mel, and Shion ends up at nurse Choco's to treat her injuries. So begins Towa's new, eventful life with her classmate and friends.
Moroyan's name may sound familiar. Previously, the mangaka worked on The Idolmaster: Cinderella Girls and Kantai Collection (Kan Colle) manga.
This is the second Hololive Alternate manga to appear at Holonometria. The first is Yamato Phantasia. That's a story by Kousuke Kurose (Goblin Slayer) and You Kururugi. It focuses on Shirakami Fubuki and Ookami Mio and their adventures with supernatural beings while living at Shirakami Shrine, though also features cameos from other Vtubers like Nakiri Ayame.
Hololive Alternate Underworld Academy Overload manga chapters are now available in English online.
The post Hololive Alternate Underworld Academy Overload Manga in English appeared first on Siliconera.
---
Siliconera Friday, June 2, 2023 6:00 PM
Classic Anime franchise Dragon Ball will be present at the 2023 Comic Con International in San Diego (SDCC) with a special exhibition. The exhibition will be held at an outside booth at the Mariott Marquis Marina Terrace.
SDCC 2023 will be held this year at the San Diego Convention Center on July 20-23, 2023, with a preview night held on July 19, 2023. While nothing has been announced, Comic Con is often the stage for big reveals, so it may be worth keeping an eye on the official event site. Bandai Namco promised more new information soon. There are often exclusive pieces of merchandise as well, which could mean special figures only available at the event. There will also be a showing of the movie Dragon Ball Super: Super Hero which has not one but two crossovers with Fortnite.
You can find the announcement tweet below:
[embed]https://twitter.com/DB_official_en/status/1664543136457293825?s=20[/embed]
In May 2023, Bandai Namco celebrated Goku and King Piccolo Day. "Goku" Day is every year on May 9th. Uniqlo also opened orders for a line of Dragon Ball shirts commemorating various story arcs.
The Dragon Ball special exhibition booth at SDCC 2023 will be held July 20-23, 2023 at the Mariott Marquis Marina Terrace. The convention itself will be held those same dates at the San Diego Convention Center.
The post Dragon Ball Will Be at San Diego Comic Con 2023 appeared first on Siliconera.
---
Siliconera Friday, June 2, 2023 5:30 PM
Developer Granzella announced that trading card and strategy game Hototogisu Tairan will end service on June 30, 2023. The game is exclusive to Japan, and it originally came out on the Nintendo Switch in April 2018. A smartphone version appeared later in October 2019. Additionally, in game-currency will stop being sold shortly after the announcement.
In the statement put out by Granzella, the company thanks the continued support of all the Hototogisu Tairan players for the past five years. The game will be discontinued and inaccessible from the respective digital storefronts from June 8, 2023. In addition, purchases of in-game currency will be unavailable on the same date.
People that have access to the game app after June 8 will still be able to play the game, and make use of the in-game currency until end of service.
Hototogisu is a trading card game series that started in the Famicom in 1988, created by developer Irem. Two Hototogisu PlayStation Portable games appeared for the portable in Japan in 2009 and 2010, with the later one starting the Hototogisu Tairan name for the series. The series, along with the rest of Irem's Ips, would eventually be handed to Granzella.
Hototogisu Tairan will end service on June 30, 2023. Until then, the game is available in Japan for the Nintendo Switch and smartphone devices.
The post Hototogisu Tairan Will End Service at the End of June appeared first on Siliconera.
---
Siliconera Friday, June 2, 2023 5:00 PM
There is now an official account for anime and manga series Black Cat on Twitter. This is due to the fact that the show is available to stream on U-Next. The account will release information in regards to the series. So far, though, it's simply retweeting articles about the Twitter account. [Thanks, Dengeki Online!]
In order to watch the series on U-Next, you have to have an account and reside in Japan. If people in countries like the United States wish to stream Black Cat, it is available on Crunchyroll. Since the original manga ended in 2004 and the anime series ended in 2006, there's really not much new information about it that fans don't already know. The sudden revival of the IP caused some to wonder if this is just a fan account. But Gonzo, which was the animation studio, assures everyone that it's real and official.
Black Cat was written and illustrated by Kentaro Yabuki, who would later go on to illustrate for To Love Ru, as well as create Ayakashi Triangle. It follows the story of former assassin, Train Heartnet. He works as a bounty hunter with his partner Sven and a bio-weapon named Eve. But his past as an assassin catches up to him in the form of Creed, his former partner. The anime had many differences from the original manga, including more screentime for certain characters and an alternate ending.
Black Cat is available for streaming on services like Crunchyroll and U-Next. The Black Cat Twitter will likely Tweet about trivia from the production of the anime.
The post Official Black Cat Twitter Account Suddenly Appears appeared first on Siliconera.
---
Siliconera Friday, June 2, 2023 4:30 PM
Shiravune announced that it will release White Album: Memories Like Falling Snow for Windows PC. This is the first official English version of the game, which first came out in 2013. Steam does not list a concrete release date yet, but players can expect it some time in Q3 2023.
White Album: Memories Like Falling Snow is the remake of the original 1998 release White Album. It came out exclusively for Japan in 2010 for the PS3, and a PC port of it appeared in 2012. The main difference between the original and Memories Like Falling Snow is the inclusion of Sayoko Kisaragi as a love interest.
White Album is a visual novel in which you play as university student Toya Fujii. He's attracted to Yuki, but she is busy with her up-and-coming idol career. Through his friendship with Yuki, he meets Rina, who is also an idol singer in Yuki's agency.
Though White Album 2 is more popular, White Album is still considered a famous and influential visual novel in its genre. Shiravune also plans on releasing One: Kagayaku Kisetsu E on the Windows PC. Like White Album, One is an retro visual novel that served as one of the foundations in the industry.
White Album: Memories Like Falling Snow, which is the remake of White Album, will come out on Windows PC via Steam some time in Q3 2023.
The post White Album Remake Will Come to West in 2023 appeared first on Siliconera.
---
Siliconera Friday, June 2, 2023 4:00 PM
When Square Enix announced the Final Fantasy Pixel Remaster games for PCs and mobile devices, people immediately began asking when they'd come to consoles as well. It took about a year, but it happened. Now that people everywhere can also play the Final Fantasy Pixel Remaster games on the Switch and PS4, Siliconera spoke to Producer Naofumi Takuma about the process of preparing the RPGs for additional platforms.
Jenni Lada: When did work on the PS4 and Switch versions of Final Fantasy Pixel Remaster begin?
Naofumi Takuma: It was last spring (Spring 2022) when we started the porting process. However, we had already started organizing the additional functional items and areas we wanted to fix or adjust, even before that time.
Were there any special challenges with the Switch and PS4 versions of the games that the team didn't face with the PC and mobile adaptations of Final Fantasy Pixel Remaster?
Takuma: It is rare to create a console version when a PC version already exists, and we expected there would not be that many problems if we used the PC version as a base, but when we ported the games, we encountered some hurdles including long loads and processing dropouts, which required more tuning than we had expected. In the end, I think the optimization made things much faster.
[caption id="attachment_966324" align="alignnone" width="1200"]
Image via Square Enix[/caption]
The Switch and PS4 versions of Final Fantasy Pixel Remaster include the new font option. How much work went into creating them and how difficult was it to implement the option?
Takuma: First, we anticipated that these games will be played by a wide variety of people, including players who have fond memories of the games from back in the day as well as those who are experiencing them for the first time. In order to satisfy this wide range of players, we wanted to provide them with options.
So, we prepared pixel fonts for Western and Japanese language, which are particularly popular among the target audience.
For the Western languages font, we found some font data produced in-house, so we test-implemented them. These titles use one of them. I think it turned out to be a font that matches quite well.
We didn't have any alternative data saved on file in-house for the Japanese language font, so we decided to create a new one. This was certainly the most difficult part. While the Western language font required us to create only a few hundred characters, with the Japanese font, we had to create around 7,500 characters.
Likewise, what challenges did the team face when adding the original soundtracks to the Final Fantasy Pixel Remaster alongside the new arrangements?
Takuma: Our reason for adding the BGM option was even if we take one piece of music, there are those who say, "I like the original version better," while others say, "I like the arranged version better." This is influenced by each person's values and memories, and both should be respected. As with the font, this was the only way we could think of to meet the needs of more people.
The BPM (beats per minute) of the original BGM and the arranged BGM are not the same, and the overall lengths also differ. There are parts where the BGM and event scenes that are linked so tuning became necessary. In some cases, it was as if we were creating two different versions of the same event, which was challenging.
[caption id="attachment_966325" align="alignnone" width="1200"]
Image via Square Enix[/caption]
The latest Final Fantasy Pixel Remaster PS4 and Switch releases mean the Xbox is the only platform without access. How would you feel about it showing up there as well?
Takuma: It is not up to me to decide, but if there are enough requests for it, it's something I think we should consider. The number of games in the pixel series itself makes it a challenge for launching on different platforms which is something we encountered with the recent console releases. I'd always welcome as many people as possible being able to play.
How did you juggle the balance to ensure the boost options in Final Fantasy Pixel Remaster would be both helpful, but not too overpowered? What kind of testing went into it?
Takuma: Even if a player's purpose was only to follow the story, we wanted to retain a minimum level of gameplay (for example, growth elements), not an "invincibility" type of function. Ultimately, we wanted to make it a function that would broaden the scope of play.
Since our goal was not only to reduce the difficulty level but also to "broaden the scope of play", we have made it possible to set up to 4 times the experience gain, including options for 0x and 0.5x.
In theory, this is not a difficult function to implement, but since we were conducting tests for all titles and settings, if we had expanded the range of settings to be limitless, we would end up sacrificing something else. This time, I believe we have found just the right balance.
Which Final Fantasy Pixel Remaster entry do you feel best updates and enhances the original game?
Takuma: I'd have to say Final Fantasy I through Final Fantasy III. Since the original is on the NES, the differences are large, and I think they are much easier to play.
In particular, this is the first time that Final Fantasy III has been re-released in 2D, so I'd like for you to try playing the game.
There is inevitably a conflict that arises in pursuing both "preserving the original work" and "providing an enjoyable experience even if playing for the first time," and as a result there are many elements that differ from the original, but I think that is why the title is so enjoyable.
[caption id="attachment_966326" align="alignnone" width="1200"]
Image via Square Enix[/caption]
If you were able to work on a remake of any classic Final Fantasy game, which do you think would be the most enjoyable project with the most potential?
Takuma: Simply speaking on personal preference, I must say Final Fantasy IV, V, and VI come to mind, for post SNES we've been freed from the limitations of hardware and are now able to depict rich and profound stories with varied expressions.
I also like the concept of crystals so Final Fantasy V greatly excites me, and depicting the "despair and hope" of Final Fantasy VI seems very fun as well.
How do you personally feel about the idea of Final Fantasy demakes, that is 2D, 16-bit style takes on more modern entries like FFVII or FFIX?
Takuma: That sounds great! As a Final Fantasy fan, I'd like to play it too.
That being said, 2D games leave a lot of room to allow for the players to imagine the world. There are as many interpretations as there are players, and I believe that is one of the big attractions of 2D games. It may be difficult to provide a moving experience like those from past 2D titles from titles that lean more towards the modern era, as the answers have already been presented in rich expressions.
A spin-off or creating something on a small scale as a mini-game, rather than a 2D recreation of the original, may be nice.
Final Fantasy Pixel Remaster, which includes FFI, FFII, FFIII, FFIV, FFV and FFVI, is available for the PS4, Switch, PC, and mobile devices.
The post Interview: Preparing Final Fantasy Pixel Remaster for the Switch and PS4 appeared first on Siliconera.
---
Siliconera Friday, June 2, 2023 3:30 PM
Continuing the efforts to try to bring rollback netcode to new and old fighting games, SNK Global announced that a new open beta test for the upcoming The King of Fighters XIII: Global Match will be held between June 5-11, 2023. The open beta will be available for the PS4, and it will also be compatible with the PS5. A PlayStation Plus membership is not required to access the test.
All 36 characters will be available to play during the rollback netcode open beta test for KOF XIII: Global Match. During the test only the online mode will be available, where players will also be able to spectate in matches. Additionally, players will be able to use the practice mode, but only while waiting for other opponents to join the match. Options mode and customize mode to change character color schemes will also be available
To access the rollback netcode open beta test, all you need to do is download the KOF XIII: Global Match Open Beta Test app from the PlayStation Store.
In other SNK news, the company recently revealed that the planned rollback netcode update for Samurai Shodown has been pushed back to Summer 2023.
The King of Fighters XIII: Global Match is planned to appear on the PlayStation 4 and Nintendo Switch, and it will include rollback netcode. The original The King of Fighters XIII appeared on the PS3, Xbox 360, and PC.
The post KOF XIII Global Match PS4 Rollback Open Beta Test Announced appeared first on Siliconera.
---
Siliconera Friday, June 2, 2023 3:20 PM
Street Fighter 6 is experiencing issues with Custom Rooms. Capcom launched the fighting game today, but some players have found themselves unable to create Custom Rooms. The developer confirmed the issue on Twitter and limited functionality for a while to alleviate problems. Editor's Note at 3:20pm ET on June 2, 2023: Capcom noted it is still investigating the issue.
However, whatever the issue is, Capcom is working to fix it. Three hours after the announcement Custom Rooms weren't working, the company confirmed on Twitter that they were back online. However, four hours after this, Capcom disabled them again, confirming that there is still an ongoing issue. It cited server load as a cause for the problem.
Here's the latest update on the situation regarding Street Fighter 6 Custom Room creation.
We are still investigating the issue preventing the creation of custom rooms. The feature will continue to be limited temporarily until a resolution is found. Thank you for your patience.

— Street Fighter (@StreetFighter) June 2, 2023
It's not surprising that Street Fighter 6 is experiencing server load issues. Steam stats shared by BenjiSales on Twitter are currently showing that the game's launch involved a record-breaking number of concurrent players. It has seen a peak of 64,000 players, which beat the highest numbers of every Street Fighter, Mortal Kombat and Tekken game on Steam combined. Mortal Kombat 11 was the previous record holder, reaching a peak of 35,147, which is roughly half of what Street Fighter 6 achieved on its first day.
Street Fighter 6 is available now for the PS4, PS5, PC and Xbox Series X. There's no update on when the Custom Room functions could return to normal.
The post Street Fighter 6 is Experiencing Custom Room Issues (Update) appeared first on Siliconera.
---
Siliconera Friday, June 2, 2023 3:00 PM
KoMETA, a Vtuber agency centered in the Philippines, announced Miria and Virgil will both graduate on June 26, 2023. It cited "findings on recent actions" and "non-renewal of contracts" as the reason both will be leaving. Their final streams will be staggered, so fans can watch both. The announcement noted Virgil's will be two hours earlier at "6pm," though a time zone isn't noted. Miria's will follow at "8pm."
The departure of Miria and Virgil means that KoMETA will have no active talents as of June 27, 2023. The company launched its first generation in December 2021, with these two performers debuting alongside Elaine. However, in May 2022 Elaine graduated for health reasons.
Here's KoMETA's official announcement regarding its last two Vtubers graduating. It noted it will retire their content, but plans to still pass along fan letters and continue as an agency for performers.
◤ANNOUNCEMENT◢

Notice Regarding Miria and Virgil's Graduation from KoMETA Virtual Live pic.twitter.com/8bnVi97etg

— KoMETA Virtual Live  (@KometaLive) June 2, 2023
Here's Miria's message to fans regarding the news. The decision seems to have been an abrupt one, as on May 31, 2023 she was talking about how she ordered equipment to work on merchandise.
My dearest famiria.

There's still a little bit of time left, so let's spend the rest of our days together making more happy memories 'til the very end. Know that I will always and forever be thankful for everything. Love you all ✨ Let's meet again soon.

— Miria ◆ KoMETA VTuber (@Miria_KoMETA) June 2, 2023
Meanwhile, here's Virgil's message regarding the upcoming graduation.
dont worry virgil lives in spirit dechu (find me when im gone)!!!
we have a little bit of time together and ill forever cherish you all... im sorry its come to this, i always wanted the best. i love u all forever!! save your tears for when we do our graduation stream dechu

— Virgil ◆ KoMETA VTuber (GRADUATION 6/26) (@Virgil_KoMETA) June 2, 2023
Both Miria and Virgil are Vtubers who primarily streamed on YouTube for KoMETA.
The post KoMETA Vtubers Miria and Virgil Will Graduate appeared first on Siliconera.
---
Siliconera Friday, June 2, 2023 2:30 PM
People can now hear the Demon Slayer season 3 opening theme song performed on The First Take. Man with a Mission and milet appeared on the YouTube channel to perform "Kizuna no Kiseki." For those unfamiliar, the goal of the channel is to have the original artists perform their songs live, in one take.
Here's the full The First Take version of "Kizuna no Kiseki" by Man with a Mission and milet.
https://www.youtube.com/watch?v=wFj7d_fnYTU&ab_channel=THEFIRSTTAKE
This isn't the first time a Demon Slayer anime opening theme song appeared on The First Take channel. Both Lisa and Aimer showed up to perform tracks they did for the show. First, Lisa performed "Gurenge" on the channel in December 2019. That was the opening for the first season.
https://www.youtube.com/watch?v=MpYy6wwqxoo&ab_channel=THEFIRSTTAKE
After that, Aimer appeared and performed "Zankyou Sanka" in February 2022. That's the season 2 opening theme song.
https://www.youtube.com/watch?v=bnzPJhW9XQg&ab_channel=THEFIRSTTAKE
Lisa returned to perform "Akeboshi" with Yuki Kajiura in November 2022. That appeared in Mugen Train.
https://www.youtube.com/watch?v=pEnaMPUCDm4&ab_channel=THEFIRSTTAKE
The channel also has a playlist that only consists of anime theme songs. Among them is the performance of the Pokemon theme song by Ash's voice actress.
Demon Slayer Season 3, which is the Swordsmith Village arc, is now streaming on Crunchyroll. The manga and other accompanying books are handled by Viz Media in North America.
The post Demon Slayer Season 3 Opening Theme Song Appears on The First Take appeared first on Siliconera.
---
Siliconera Friday, June 2, 2023 2:00 PM
Sony launched its 2023 Days of Play celebration, with sales on the PlayStation Store on PS4 and PS5 games. There are also PlayStation Direct and PlayStation Gear deals as well. The sale kicks off today on June 2, 2023, and it will continue until June 12, 2023. The sale starts and ends at noon local time for each date, respectively.
With all games and DLC combined, the sale contains more than 400 offers. Many of these are first-party titles, with God of War: Ragnarok, Ghost of Tsushima, The Last of Us Part I, Horizon Forbidden West, and Ratchet & Clank: Rift Apart all discounted. Both Horizon and Ratchet & Clank are available through the PlayStation Plus catalog, which has a 25% discount on 12-month subscriptions. Existing subscribers can also get 25% off on Premium and Extra upgrades.
Here are some of the notable PS4 and PS5 game deals that can be found in the 2023 Days of Play sale.
Crisis Core Final Fantasy VII Reunion – $34.99
Dark Souls III Deluxe Edition – $29.99
Final Fantasy VII Remake Integrade - $39.89
Ghost of Tsushima Director's Cut – $19.79
God of War Ragnarok – $39.59
The King of Fighters XV – $23.99
Like a Dragon: Ishin! – $41.99
Lost Judgment – $20.99
Monster Hunter World: Iceborne Digital Deluxe Edition – $26.39
Mortal Kombat XL – $4.99
Resident Evil 2 & 3: Raccoon City Edition – $14.99
Sonic Frontiers – $35.99
Tactics Ogre Reborn – $32.99
Wild Hearts – $41.99
In addition to games, Sony is offering discounts through the PlayStation Gear store. We get a PlayStation-themed insulated sleeve for a soda can if the overall purchase hits $50.
You can view the full list of deals over on the PlayStation Store. It will run until noon on June 12, 2023.
The post 2023 PlayStation Days of Play Sales Includes PS4 and PS5 Games Like Crisis Core FFVII appeared first on Siliconera.
---
PC Invasion - FeedDDD Friday, June 2, 2023 7:32 PM
The open-world of The Legend of Zelda: Tears of the Kingdom has a lot of places for you to discover in it. Whether that's little secrets from around Hyrule, to bustling towns full of people to interact and complete tasks for. You can spend hours in Hyrule just wandering around, finding new things to investigate and getting lost for an eternity. One of the things you can find in Hyrule is the many stables that are dotted around the map. Some of these can be pretty hard to find, with them being surrounded by mountains and various other terrain that can obscure the view of them from a distance. Here's our guide on where to find Lakeside Stable in Tears of the Kingdom. Where is Lakeside Stable in Tears of the Kingdom Like every other one of the stables in Tears of the Kingdom, you can find Lakeside Stable at any point after you leave the Great Sky Island. You can find Lakeside Stable itself in the south of the map. It's actually very close to another stable, that being the Highland S...
---
PC Invasion - FeedDDD Friday, June 2, 2023 7:06 PM
Nothing spoils an evening of guilt-free, feet-up gaming quite like error codes in your favorite games. I swear it only ever happens when you've got the whole evening off, the kids are in bed, you've replied to your last work email, and your beverage is perfectly cold. It's like the game waits for you to be locked in before giving up. Valorant is a culprit for these dreaded problems with error code 7 plaguing people's screens. There are a few things you can try to get back into the fight, though. How to fix Valorant error code 7 When you receive error code 7 in Valorant, it will be accompanied by the message "We are aware of issues with social panel and logins for some players. We are working on a fix. There was an error connecting to the platform. Please restart your game client." Screenshot via Epic Restart your Valorant game client and PC The rebel in you might want to ignore the suggestion made by Epic, but you may find a moment of obedience h...
---
PC Invasion - FeedDDD Friday, June 2, 2023 6:53 PM
As one of the new characters introduced in Street Fighter 6, this character guide is designed to help you learn how to play JP. We'll teach you JP's combos, anti-air attacks, and a few solid strategies to help you along the road to victory online and in tournaments. This guide covers JP at the launch of Street Fighter 6, but we'll do our best to keep it updated as the game is patched and JP strategies evolve. JP Character Overview When Capcom first showed off JP, he was easily one of the best designed characters in the game, with a ton of swagger. His gameplay appeared to be that of a dedicated zoner, that would keep opponents on the far side of the screen in a bullet-hell-style environment. Thoughts of Morrigan from Ultimate Marvel vs. Capcom 3 immediately came to mind. After playing the character for the last two weeks, I've come to another conclusion. While JP's main focus is definitely zoning opponents from across the screen, my guess is that one of the te...
---
PC Invasion - FeedDDD Friday, June 2, 2023 6:50 PM
The Legend of Zelda: Tears of the Kingdom has a few nods to Tingle, the beloved character everyone loved in Majora's Mask. The inclusion of Tingle's Hood is one such nod, and you can get the gear in an unexpected place. Here is our guide explaining how to get Tingle's Hood at the Statue of the Eighth Heroine in The Legend of Zelda: Tears of the Kingdom. Tears of the Kingdom – how to get the Tingle's Hood at the Statue of the Eighth Heroine The Statue of the Eighth Heroine played a role in Breath of the Wild, and now it's back. This time, you can find Tingle's Hood when you venture inside the cave the statue blocks. To get Tingle's Hood at the Statue of the Eighth Heroine, use a mirror to reflect sunlight on the statue's chest. There is massive gem embedded. When you direct a beam of light for several seconds, you'll cause a gate to open. This moment feels a lot like Ocarina of Time, wherein players had to redir...
---
PC Invasion - FeedDDD Friday, June 2, 2023 5:59 PM
For fighting game fans, a new title always brings fresh arguments about the best fight sticks and gamepads. Capcom's Street Fighter 6 is no different. In this guide, I will explain what I prefer and give you other options you may not have considered. If you're on console, your choice of peripheral may be restricted, so make sure you do your research before splashing out. Street Fighter 6: Best Fight Sticks and Gamepads You're going to hate this statement, but it's disingenuous for me to start this guide any other way. It's a personal preference. Gone are the days when Arcade Stick was 100% the way to go, and Pads can keep up with the competition. If you're interested in trying your first Fight Stick, watch some video reviews and make an informed purchase. Still, if you're looking for guidance, here are a few options: Xbox Controllers Image by PC Invasion I've recently switched from the PlayStation Dualshock 4 (DS4) to the ...
---
Tabletop Gaming News – TGN Friday, June 2, 2023 4:20 PM
The week tried to do it to me again. Much of this morning, it was like, "Oh, it's Thursday." NOPE! It's Friday, y'all! Time for the weekend! And not like I'm ever going to honestly complain that the weekend's here but man… this week… went by almost too quick, y'know? Oh well. If it's Friday, …
---
Tabletop Gaming News – TGN Friday, June 2, 2023 3:00 PM
In the spirit of Pride month, Original Magic Art has launched a Kickstarter campaign for their Pride Playmat Collection, offering backers limited edition, officially licensed playmats, each featuring artwork from the lauded "Pride Across the Multiverse Secret Lair". As of now, the campaign has already raised over $23,000 against its initial goal of $17,937, with …