---
Kotaku Wednesday, May 11, 2022 8:30 PM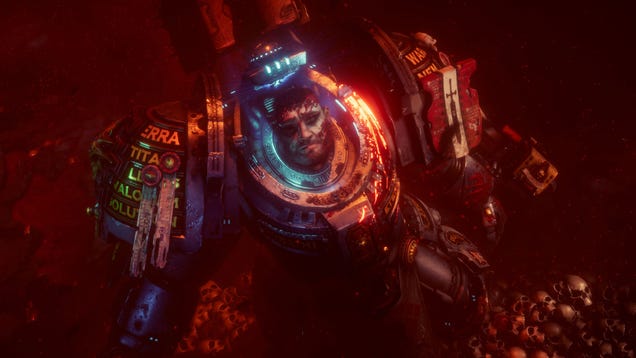 Like I've said before, there are too many Warhammer games, and one of the big downfalls of that carefree licensing is that when there are so many games coming out with the same branding they just become background noise. Which is a shame when one comes along that deserves to stand out.
---
Kotaku Wednesday, May 11, 2022 7:10 PM
Streamer Kjanecaron was doing a subathon earlier today for her 92,000 followers and decided to spend some of that time doing some cooking. It was a bad idea.

---
Kotaku Wednesday, May 11, 2022 6:30 PM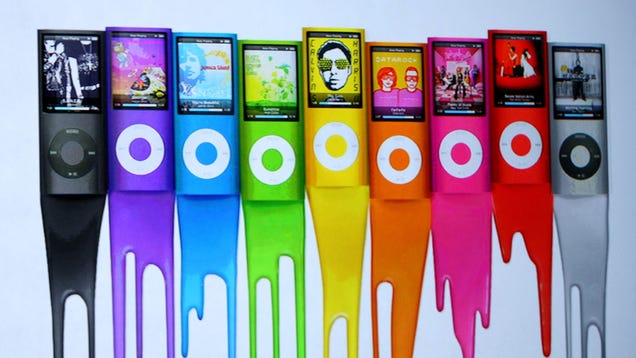 Pour one out for every kid who one-strapped a backpack in middle school, as they're likely in mourning today. With Apple's discontinuation of the 7th-generation iPod Touch, announced yesterday, it's official: the iPod is dead.

---
Kotaku Wednesday, May 11, 2022 6:10 PM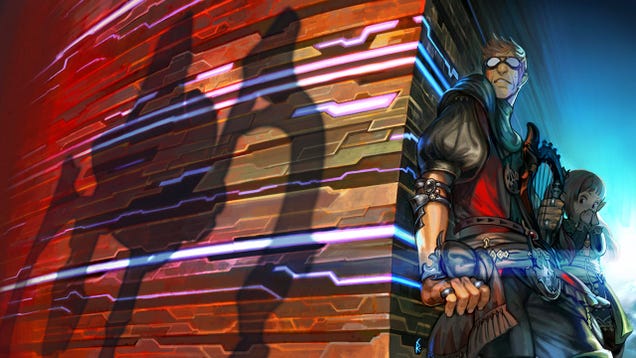 At least two Final Fantasy XIV players pulled into an in-game jail by moderators while streaming the massively multiplayer online game this week. Many believe this was done to reprimand them for using third-party modifications to optimize HUD details for high-level raiding, a frequent pain point in the relationship…
---
Kotaku Wednesday, May 11, 2022 6:00 PM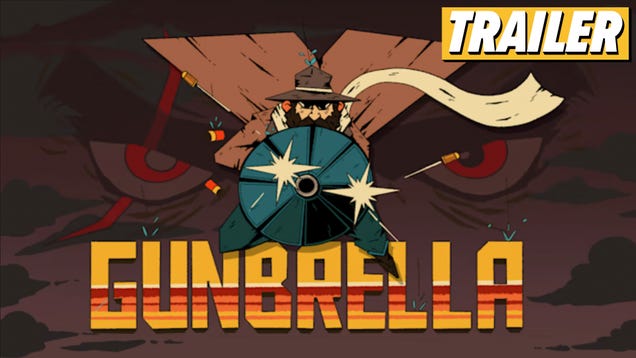 ---
Kotaku Wednesday, May 11, 2022 4:50 PM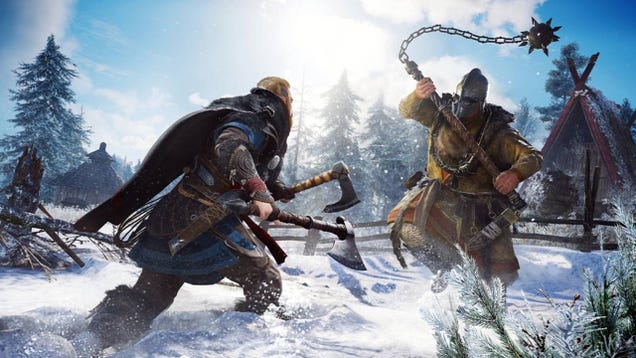 An Assassin's Creed streamer didn't just beat one game on the highest difficulty without taking any damage, he beat the entire 12-game series, from the first Assassin's Creed to Assassin's Creed Valhalla. On April 11, Hayete Bahadori uploaded the second half of his Valhalla no-damage run, completing his lengthy and…
---
Kotaku Wednesday, May 11, 2022 2:45 PM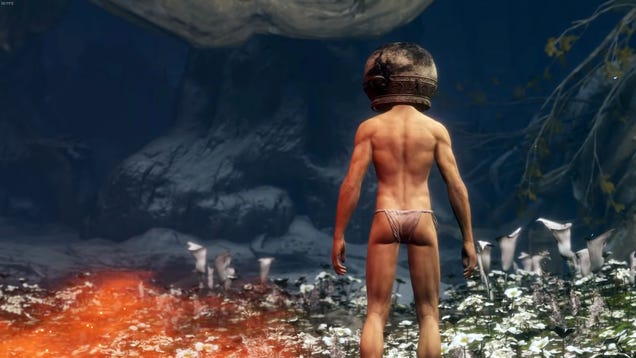 Well, folks, he's done it. Klein Tsuboi, the famed Elden Ring hero we've come to know as 'Let Me Solo Her,' has bodied one of the Lands Between's hardest bosses more times than you or I ever could. In fact, LMSH took to YouTube on May 10 to livestream himself slaying the redheaded goddess Malenia, Blade of Miquella…
---
Kotaku Wednesday, May 11, 2022 2:30 PM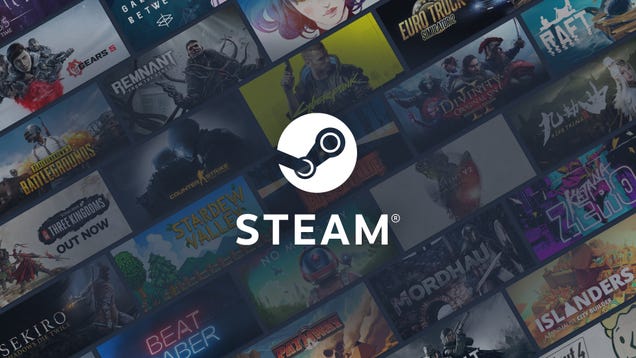 A U.S. district judge has decided that an antitrust lawsuit against Valve over how it operates and uses the Steam platform can move forward. The company suing Valve, Wolfire Games, alleges that the Half-Life and Portal developer uses its digital storefront and its huge amount of control over the PC gaming market to…
---
Kotaku Wednesday, May 11, 2022 2:10 PM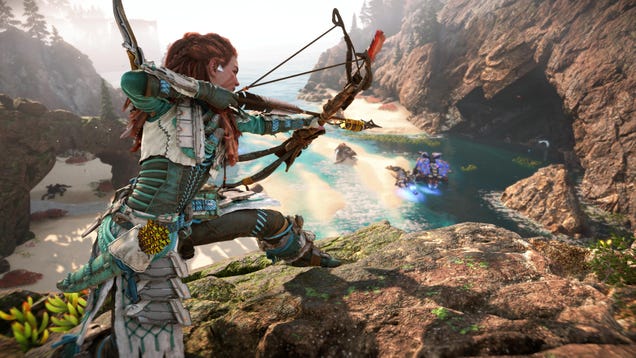 It's no exaggeration to say that, in terms of video games, 2022 is off to a banner start. The first three months of the year have been flush with the sort of marquee releases that tend to clog the holiday season, when year-end shopping sprees and awards shows are on everyone's minds. It's not even April and we already…
---
PCGamesN Wednesday, May 11, 2022 7:39 PM
Point Lookout - Fallout 4 is a faithful fan recreation of Fallout 3's Point Lookout DLC... but in its sequel. The Fallout 4 mod includes every quest, location, NPC, enemy, and nearly every item and weapon from its predecessor's DLC.
It's an impressive feat. Point Lookout was the penultimate DLC for Fallout 3, which was released back in 2009. Located in Point Lookout State Park in Maryland, the expansion broke away from the usual grey palette of the vast Capital Wasteland in favour of a small town in a swamp, with a seaside (swampside?) pier and a strange old mansion.
The mod is the work of The Capital Wasteland Project, which aims to recreate all of Fallout 3 in Fallout 4, along with the added benefits to graphics, physics, and performance. As you'd expect the DLC looks significantly better on Fallout 4's engine, with higher resolution textures, god rays, and better visuals thanks to the use of assets from the newer game.
Fallout 4 console commands
,
Fallout 4 mods
,
Buy Fallout 4
---
PCGamesN Wednesday, May 11, 2022 7:02 PM
In EA's latest earnings call, the publisher says it's going to "take a long view" on Battlefield 2042 updates and the franchise as a whole. The FPS game has been plagued with issues since its release, but fans can seemingly rest assured that EA isn't about to abandon it.
When questioned by investors on whether the publisher has changed its view on "invest[ing] more" in Battlefield 2042 for the long term given "the lack of resurgence from the last update," EA CEO Andrew Wilson said: "No… We take a long view here. This is one of the great franchises in our industry, built by one of the great teams in our industry. And our expectation is that we'll continue to grow and be a really important part of our portfolio for many, many years to come."
Wilson cited the change in leadership within the Battlefield team, referring to former Respawn head and Infinity Ward co-founder Vince Zampella's appointment late last year. Wilson says the team is "rethinking the development process from the ground up," with a focus on "getting the core game right."
Battlefield 2042 review
,
Best multiplayer games on PC
,
Best FPS games on PC
---
PCGamesN Wednesday, May 11, 2022 6:04 PM
May 11, 2022 BioWare project director Michael Gamble has clarified that the text in question was "a mistake" made by a team unfamiliar with current Mass Effect development.
With a new Mass Effect game in the works, there's been plenty of fan speculation as to the potential cast. Will it pick up where Mass Effect 3 left off, or will it be a fresh start, like Mass Effect: Andromeda was meant to do? A piece of promotional art appeared to have tipped BioWare's hand, seemingly revealing that Commander Shepard may be an important character in the new space game - however, it turns out it was all based on a simple mistake and some miscommunication.
On its official site, BioWare sells an attractive lithograph version of the teaser art it revealed last year on N7 Day, which shows a party of explorers venturing into the caldera of a volcano. The scene is depicted from a bird's eye view, so it's impossible to tell who any of the characters are.
However, a YouTuber called MrHulthen spotted an interesting detail in the product description on the BioWare store page. Originally, the text included a passage that read, "Shepard's final quest may have ended the threat of the Reapers but at great cost including Earth itself. While Shepard and the survivors are left to pick up the pieces, fans are wondering what's next."
---
PCGamesN Wednesday, May 11, 2022 4:48 PM
Following several months of preview posts, the big 1.44 update for American Truck Simulator has finally arrived. The update includes a major rework for the state of California, a new system that lets you refund in-game currency used in mods for the trucking game, some enhancements to the UI in the garage, and more.
The big addition in this free update, of course, is phase two of the California rework, which removes the city of San Rafael (sadly enough) but rebuilds Eureka, Ukiah, Sacramento, Redding, and Truckee "from the ground up" to include more local landmarks and architecture.
For modders, there's a handy new feature included in this patch. American Truck Simulator mods frequently add new pieces of equipment to buy in-game, but what happens when you uninstall the mod, or it becomes incompatible with a game update? Until now, you've lost the in-game currency you spent on it, but with update 1.44, American Truck Simulator will recognise when you've lost a piece of equipment this way and give you the option to accept a refund for the amount lost. Nice!
---
PCGamesN Wednesday, May 11, 2022 4:56 PM
We're one month into a new financial year and it's earnings call week, with major businesses the world over looking back on the whole of FY22. It's Ubisoft's turn today, and in a statement released ahead of its call, the publisher says the past twelve months have been "Far Cry's best year ever for the brand."
Far Cry 6, the latest game in the series, was released in October 2021 and featured Breaking Bad star Giancarlo Esposito as the main antagonist. The FPS game has since received several content updates, with the latest being a Stranger Things crossover.
But it's not just Far Cry. Ubisoft's largest three brands - Assassin's Creed, Far Cry, and Rainbow Six - made over €300m (roughly $315m USD, or £257m GBP) in net earnings. Assassin's Creed doubled in earnings compared to 2020, the most recent year in which the series had no major release. Rainbow Six also saw growth on the back of Rainbow Six Extraction, as well as a very positive response for Rainbow Six Siege's year 7 roadmap.
Far Cry 6 review
,
The best open-world games
,
Buy Far Cry 6
---
PCGamesN Wednesday, May 11, 2022 2:33 PM
Minecraft has a great selection of incredible mobs, and even if you install a mod to make them look like Lego figures, they're the star of the show for many people. One of the most adorable mobs has to be the frogs, but they came with something of a monkey's paw drawback, because while the intention was to introduce them alongside Minecraft fireflies, it didn't work out like that.
That's because fireflies were initially a food source for the croaky amphibians, but as they're poisonous to frogs in real life, Mojang changed its mind. As such, we're no longer getting them in the upcoming The Wild update, which this video explains more about around the 1:38 mark. Fireflies are one of the inclusions that the community was most looking forward to, and the response to them not being included has been less than favourable.
People are pretty understanding about them not being proper mobs, but there have been a few suggestions to include them more for ambience than anything. The sight of a bunch of fireflies buzzing around some of the new mangrove trees is sure to be fairly stunning, and the loss of the critter is a real shame.
Minecraft console commands
,
Minecraft skins
,
Minecraft mods
---
PCGamesN Wednesday, May 11, 2022 5:37 PM
Core Keeper's first major content update, The Sunken Sea, will arrive in June. Set in a brand-new water-based biome, you and the gang will travel in boats, encounter multiple new enemy types, mine new valuables, experiment with new base-building elements, and discover new fish, plants, and food.
Developer Pugstorm has also revealed that the indie game now features support for dedicated servers, allowing players to host multiplayer worlds for anyone to access at any time. The devs have also updated player-hosted multiplayer to support Steam's networking backend, which should solve many of the networking issues players previously encountered. You can find out how to set up your own dedicated server here.
"Dedicated servers have been requested since the start of the game's launch into Steam Early Access, and we'd like to say a huge thank you to the members of our incredible community who have helped test this feature ahead of its official launch today," Pugstorm CEO Sven Thole says in a press release.
How to get Core Keeper scarlet ore
,
Core Keeper tin ore locations
,
How to get the Core Keeper drill
---
Rock Paper Shotgun Latest Articles Feed Wednesday, May 11, 2022 4:18 PM
Last week, you decided (barely!) that drawbacks are better than a load of lasers. I feel I should've defined drawbacks more narrowly but there'll be chaos if introduce undosies. Onwards! Next, I present a choice between two oft-disliked things. What's better: controlling a turret, or little inconsequential choices?
---
Twinfinite Wednesday, May 11, 2022 5:22 PM
Third-party developers had new Microsoft Flight Simulator add-on assets and a release to share today, while Microsoft launched an update.
---
Twinfinite Wednesday, May 11, 2022 4:30 PM
From an adorable demon to a manic pig-masked hunter, Demon Slayer is home to a slew of unique characters. These characters are the heart and soul of the series, with each one of them featuring their own distinct look and attitude. To celebrate these characters, we've come up with a quiz that breaks down which […]
---
Twinfinite Wednesday, May 11, 2022 4:09 PM
Today's issue of Weekly Famitsu included new images of the upcoming The Legend of Heroes: Kuro no Kiseki II - Crimson Sin by Nihon Falcom.
---
Twinfinite Wednesday, May 11, 2022 3:10 PM
Today, Ubisoft revealed the brand new trailer for Rainbow Six Extraction: Nightmare Fog. While it didn't reveal too much information, the video shows off the eerie scenarios and enemies that the group will soon face. You can check out the trailer and a brief description of the new content you can expect below. LIMITED-TIME EVENT […]
---
Twinfinite Wednesday, May 11, 2022 2:57 PM
From the publisher that brought you Stardew Valley comes a brand new deck-building roguelike title called Wildfrost. Heading to Nintendo Switch and PC Winter 2022, this new adventure from Chucklefish games has players build a deck of charming companions and powerful elemental items in order to take back a world that has fallen to the […]
---
Twinfinite Wednesday, May 11, 2022 2:54 PM
The recent Nintendo Indie World Showcase was filled with a number of trailers for upcoming additions to the Switch's collection. Mini Motorways is one of those games and, as a nice surprise, the traffic management sim launched on Nintendo Switch today. The game focuses on managing traffic in major cities around the world with a […]
---
Siliconera Wednesday, May 11, 2022 3:00 PM
The market for role-playing life sims is huge. Whether your first experience with the genre was Story of Seasons or Stardew Valley, you might be one of the millions of people addicted to these sorts adventures. I've fallen down this particular rabbit hole a few times. One I tripped into was My Time at Portia, and the sequel My Time at Sandrock looks to be another fun adventure for people who enjoy losing track of time. What's even better is that you don't need to have played My Time at Portia. Turns out that both games practically share a timeline.
Right off the train, My Time at Sandrock oozes familiarity. From the aesthetics to the assembly platform, your Builder moves and interacts with the world in almost the same way as in Portia. Which is fantastic for continuity. But while much of the game plays and looks the same, there are some very important differences. Most notably is Sandrock's location within the world. This desert town relies on regular train deliveries from other cities in order to survive.
There's a single water resource to supply the entire town. Should anything happen to it, the consequences would be dire. By extension, living trees and cacti are considered off limits. Your Builder will need to scour the sands and nearby ruins for salvageable debris or purchase materials from the local shops. The residents of Sandrock also try to reuse as much as possible. For instance, when the performance stage is damaged during a sandstorm, the town builders are asked to repurpose as much of the platform structure as possible. Even the smallest scraps of wood, stone, and rubber shouldn't go to waste. You can even harvest morning dew as a means of keeping your water resources stocked.
Something I appreciate in this second game is that you aren't the only new Builder in town. Sandrock decided to replace the retiring builder Mason with two fresh, young faces. When emergency situations arise, the story quest workload tends to be split between them. This move quickens the sequel's pace, something I know people considered a touch slow in My Time at Portia. Most story commissions aren't on a strict schedule, though. You can spend all the time you want or need on notices from the commission board or stockpiling resources.
When you aren't searching for supplies, fighting monsters, or building up your workshop, there's time to get to know your neighbours and pursue romantic entanglements. While not every person in town can be wooed, you'll want to boost friendship levels. Gift-giving and successfully completing commissions are the best ways to earn points. Right now, I'm building up relationship points with Heidi, the town architect, and the owner of the town's inn, Owen. They are my top two marriage contenders at the moment. Who knows. Maybe someone else will mosey into Sandrock the further I get into the story.
If you do decide to hop into My Time at Sandrock, I recommend holding out for the official release. My preview is based on the alpha state of the game, which hasn't been the smoothest ride. There are glitched quests in which the 3D models freeze or don't load correctly. Task manager was the only way I could shutdown and restart the game. Some text hasn't been translated or edited (I'm looking at you "cancle!"), and controller support hasn't been fully integrated. It's a little rough around the edges right now, and you can spare yourselves these larger headaches by waiting a touch longer.
My Time at Sandrock is currently in Early Access on Steam and scheduled for release on May 26, 2022.
The post Preview: My Time at Sandrock Explores New Horizons appeared first on Siliconera.
---
Siliconera Wednesday, May 11, 2022 2:00 PM
More Final Fantasy music boxes are on the way. This time, it is a trio sold together in honor of a milestone. As part of the MMO's 20th anniversary events, FFXI music boxes are on the way. They will come in a pack of three. $53.99 gets you ones with the "Gustaberg," "Ronfaure," and "Sarutabaruta" theme songs. These are expected to ship in February 2023.
Each FFXI music box is recognizable at a glance. Every one of them features the region's flag on it. Once wound up, it will play a version of the area's theme song on the 18-note music box.
There's also a way to see how these new Final Fantasy music boxes will work ahead of launch. The Japanese Twitter account shared a brief video. It starts with the "Ronfaure" box. After that, it goes to "Gustaberg." The video closes with a peek at the music box rendition of "Sarutabaruta."
『ファイナルファンタジーXI』より、オルゴールセットが登場!三国それぞれになじみ深い楽曲「ロンフォール」「グスタベルグ」「サルタバルタ」が、18弁のオルゴールになりました。国旗をイメージしたカラフルでクリアなボディです。#ファイナルファンタジー #FF #FF11https://t.co/lqKI7XwUYr pic.twitter.com/pOYBowZfdc

— スクウェア・エニックス e-STORE (@SQEX_eSTORE) May 9, 2022
These sorts of music boxes are actually quite common. Multiple entries in the series got their own. In addition music boxes with tracks from older games, ones for FFVII showed up.
Final Fantasy XI is available for PCs. The FFXI music boxes will join this Final Fantasy merchandise line in February 2023.
The post Three FFXI Music Boxes Will Appear Next Year appeared first on Siliconera.
---
Destructoid Wednesday, May 11, 2022 7:00 PM
---
Destructoid Wednesday, May 11, 2022 6:00 PM
---
Destructoid Wednesday, May 11, 2022 5:00 PM
---
Destructoid Wednesday, May 11, 2022 4:30 PM
---
Destructoid Wednesday, May 11, 2022 4:00 PM
---
Destructoid Wednesday, May 11, 2022 3:30 PM
---
Destructoid Wednesday, May 11, 2022 3:00 PM
---
Destructoid Wednesday, May 11, 2022 2:30 PM
---
Destructoid Wednesday, May 11, 2022 2:00 PM
---
PC Invasion - FeedDDD Wednesday, May 11, 2022 7:30 PM
If you want to play a cute creature collecting game with low-stakes gameplay, then you might want to keep tabs on Ooblets. Developed by Glumberland, Ooblets has remained in Early Access on the Epic Games Store ever since the summer of 2020, which likely made it the perfect escape from the initial challenges of the COVID-19 pandemic for some. It helps that unlike games such as Pokémon, Ooblets features no combat of any sort. That is, unless you count the myriad dance battles you can engage with as combat. Fortunately for Ooblets fans, Glumberland announced today that the game will leave Early Access and see a full release sometime this summer. The Early Access version of Ooblets has seen quite a bit of content added over the course of its lifespan. Updates included additional regions, story content, and of course, the titular ooblet creatures. Once the 1.0 version drops, players can experience all of this content alongside several new locations, quests, and most importantly, the...
---
PC Invasion - FeedDDD Wednesday, May 11, 2022 7:20 PM
The leveling system in Salt and Sacrifice has its own quirks, from the XP/currency that you earn to how you allocate points. Here's our Salt and Sacrifice leveling guide to help you with XP earnings, skill points, and how to respec. Note: We'll have a Salt and Sacrifice guides and features hub soon, so stay tuned. Salt and Sacrifice leveling guide – Earning XP, gaining skill points, and how to respec Salt currency Similar to the first game, Salt and Sacrifice uses salt as the currency or XP for leveling up. It's normally acquired by defeating enemies or by using salt-type items that you pick up. Given the Souls-like nature, dying will cause you to lose all the salt that you have. If you manage to return to the spot where you died, you can pick up your lost currency. But, if you die along the way, then it's gone for good. Note: If you die from fall damage, the salt pile will be left on the ground where you landed. Leveling: Black Starstones and Grey...
---
PC Invasion - FeedDDD Wednesday, May 11, 2022 6:45 PM
There aren't many situations in media in which we see a sensical marriage between a gun and anti-rain tool. The Penguin from Batman fame comes to mind. He would waddle about with an umbrella, occasionally aiming the pointy end and pulling a trigger in the handle. Because the umbrella was also a gun. It was clever. Devolver Digital and developer doinksoft (makers of Gato Raboto) seem to have taken that as a proof of concept. Today during the Nintendo Indie World showcase, the duo revealed Gunbrella, a game where you use a gun that's also an umbrella. It was a fun concept for The Penguin, and it looks equally great in the 2D shooter Gunbrella. The game takes on a Wild West motif, where your bearded, grizzled woodsman on a "quest for revenge." As is the norm. He's armed with a Gunbrella, a umbrella/gun hybrid that can fire and be used as a shield. You can also float through the air like Mary Poppins, and use it with zip lines. But the Gunbrella is more...
---
PC Invasion - FeedDDD Wednesday, May 11, 2022 6:05 PM
After your first death in Salt and Sacrifice, you'll wake up in Pardoner's Vale, the game's central hub. Oddly enough, you'll notice that a segment of your HP bar is blue. It seems that you've been afflicted with a debuff. Here's our Salt and Sacrifice guide to help you remove the Spellmark curse status by using Guiltless Shards. Note: We'll have a Salt and Sacrifice guides and features hub soon, so stay tuned. Salt and Sacrifice – How to remove the Spellmark curse status using Guiltless Shards The Spellmark curse in Salt and Sacrifice is an HP debuff. Roughly a quarter of your maximum HP is afflicted with a curse, so you won't always be able to heal to full. Think of it as though you just hugged via in Elden Ring. Anyway, you can get rid of this is by finding Guiltless Shards. Once you have one, open the consumables tab of your inventory and equip it. It'll then appear in the item bar, and it can be used while selected...
---
PC Invasion - FeedDDD Wednesday, May 11, 2022 5:32 PM
When footage of the 2001 build of Duke Nukem Forever was leaked earlier, those who done the deed promised to release the source code this June. Well, turns out they couldn't wait that long. As shared by Kotaku, you can now download and play Duke Nukem Forever 2001. There are two builds shared in the pcgaming subreddit. The first is an Unreal Editor, and the second is the Duke Nukem Forever 2001 build source code — dated October 26, 2001. It's an intriguing piece of video game history, and you can try it today. Except, according the leaker and one of the Duke Nukem creators, George Broussard, "there is no real game to play." What's included in the download are shambled bits of a game that was in active development, complete with empty level sections, art, and not much to shoot at. However, that won't stop the community. YouTuber Alma Elma has since shared some footage of the Duke Nukem Forever 2001 build complete with a patch, showcasing ...
---
Tabletop Gaming News Wednesday, May 11, 2022 6:00 PM
---
Tabletop Gaming News Wednesday, May 11, 2022 5:00 PM
---
Tabletop Gaming News Wednesday, May 11, 2022 4:00 PM
---
Tabletop Gaming News Wednesday, May 11, 2022 3:00 PM
---
Player Assist | Game Guides & Walkthroughs Wednesday, May 11, 2022 6:00 PM
One of the Shrines in The Legend of Zelda: Breath of the Wild is the Shai Utoh Shrine or the Halt the Tilt. This shrine may seem confusing, but this shrine is fairly easy to complete. This shrine requires Link to traverse through the shrine by going through several seesaw platforms. This guide will teach […]
---
Player Assist | Game Guides & Walkthroughs Wednesday, May 11, 2022 5:00 PM
Apex Legends Season 13: Saviors' patch notes are out. We will break down some of the most important changes in this article. Image Credits: Respawn Entertainment/Electronic Arts Apex Legends Season 13: Savior is just around the corner. Respawn Entertainment/Electronic Arts have released the official patch notes for Apex Legends' new season to induce hype and […]
---
Player Assist | Game Guides & Walkthroughs Wednesday, May 11, 2022 4:01 PM
Pokemon Legends: Arceus is set in olden times in the Pokemon world when it was rare to find harmony between people and Pokemon. Set in the Hisui region, modern-day Sinnoh, you will join the Galaxy Expedition Team (Galaxy Team for short) as a member of the Survey Corps stationed in Jubilife Village. You will be […]
---
Player Assist | Game Guides & Walkthroughs Wednesday, May 11, 2022 3:00 PM
The Leaked gameplay footage of Valorant Mobile shows graphics and gameplay for the tactical FPS game on the small screen. Riot celebrated the first anniversary of their very popular tactical FPS game, Valorant, in June 2021. The massive success of Valorant on PC was the only signal that Riot needed to start working on a […]
---
Player Assist | Game Guides & Walkthroughs Wednesday, May 11, 2022 2:00 PM
Pokemon Legends: Arceus is set in olden times in the Pokemon world when it was rare to find harmony between people and Pokemon. Set in the Hisui region, modern-day Sinnoh, you will join the Galaxy Expedition Team (Galaxy Team for short) as a member of the Survey Corps stationed in Jubilife Village. You will be […]
---
Gaming Instincts – Next-Generation of Video Game Journalism Wednesday, May 11, 2022 3:54 PM
---
Gaming Instincts – Next-Generation of Video Game Journalism Wednesday, May 11, 2022 3:22 PM
---
Gaming Instincts – Next-Generation of Video Game Journalism Wednesday, May 11, 2022 2:30 PM
---
Gaming Instincts – Next-Generation of Video Game Journalism Wednesday, May 11, 2022 2:06 PM