---
Kotaku Friday, March 4, 2022 1:32 PM
Adding working lights is a fun way to take a Lego creation to the next level, and the company even includes light-up features on some of its sets, including a glowing Christmas tree. But this clever hack makes integrating lighting into a build impossibly easy thanks to the same technology that makes wireless charging…
---
Kotaku Friday, March 4, 2022 1:25 PM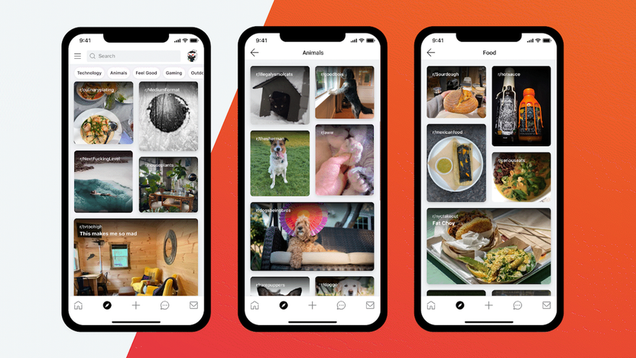 In a bid to make Reddit more like the other Reddit-adjacent apps out there, the platform has added a 'Discover Tab'. RIP the Reddit we all love.

---
PCGamesN Friday, March 4, 2022 12:33 PM
The world of cult sci-fi fantasy hit ELEX is back in ELEX II, the newest offering from Piranha Bytes, creators of Gothic and Risen. With yet another stunning, sprawling open world to get lost in, there is plenty to do alongside tackling the obvious looming alien threat.
ELEX II comes in after the story of the first game (don't worry, you don't need to have played it to throw yourself into this one), where once again we take over as perpetually gruff protagonist Jax. Jax's son is missing, and he must traverse Magalan to try and rescue him, alongside battling off an incoming alien invasion as the Skyands descend on his home planet. As if he didn't already have enough to do, he will also have to unite the warring native factions that have taken up against each other if he wants to stand a chance against the mighty newcomers.
There are many ways to complete ELEX II and unite Magalan in your favour, from calm, diplomatic persuasion to bursting in all-guns-blazing, completely off your face on ELEX - a powerful resource that can imbibe Jax with both positive and negative effects. We're not here to tell you what to do - although we do highly recommend flying around with the jetpack at every available opportunity.
The best RPG games on PC
,
The best open world games on PC
---
PCGamesN Friday, March 4, 2022 12:32 PM
Stellaris is marking a change of command. The space-faring grand strategy game's former director, Daniel Moregård, has announced he is moving onto a new role, with senior game designer Stephen Muray assuming the title of game director. Moregård announced the changeover in the latest Stellaris dev diary this week.
"I am extremely proud and happy with what we've accomplished, and I'm very much looking forward to seeing what Stephen and the team can achieve together," Moregård writes. "The game is possibly in a better state than it has ever been, and with the Custodian Initiative going strong I feel like now is the best time to step down and let someone else take the reins."
Moregård, who began working on Stellaris in 2013 as Paradox's only UI/UX designer, says he's remaining with Paradox Development Studios, and is currently leading an unannounced project at the company. Muray noted the promotion with a tweet that reads, "ATTENTION ALL PLANETS OF THE SOLAR FEDERATION: WE HAVE ASSUMED CONTROL." He's been working on Stellaris since April 2019, following a 14-year tour at WB Games Boston, the studio formerly known as Turbine.
Stellaris review
,
Stellaris mods
,
Stellaris DLC guide
---
PCGamesN Friday, March 4, 2022 12:19 PM
Xûr is Destiny 2's Exotic gear merchant. He appears every weekend to sell the game's most coveted items in exchange for Legendary shards, but if you're a casual player with limited shards to spend, it can be hard to know which of his wares is most worth your investment. That's where we come in.
As of June 12, 2020, it appears that Xûr is back to providing random rolls - so the Exotic merchant is providing more excitement than he has in a long time. Xûr appears every Friday at 9am PST / 12pm EST / 5pm GMT, and will stick around until the Tuesday reset. We'll update this guide shortly after he arrives, so if you're reading this, you need only read on to learn where he is, and which are the best items he's selling this week.
Now we're in Beyond Light territory, but Xûr's first appearances have been at the usual spots - so maybe don't expect too many surprises from the merchant in the new year of Destiny content.
Destiny 2: Beyond Light review
,
Destiny 2 exotics
,
Play Destiny 2
---
PCGamesN Friday, March 4, 2022 12:00 PM
New consumer videogame show W.A.S.D has revealed the complete lineup of indie games that will make up W.A.S.D Curios, which is a slice of the event that will let devs showcase their goodies for free.
There are 13 projects for you to play if you head to the Tobacco Dock in Wapping, London, from April 7-9. You could play Albert Wilde: Quantum P.I., which is about solving murders, flirting badly, and, perhaps, discovering a wormhole to another universe. You're also a cat, which is quite ideal. You've also got a virtual and mixed reality project called 7,100 AD: Air that explores world building after a six mass extinction through the embodiment of a wild bee.
Initially revealed in February, W.A.S.D Curios is part of a new consumer videogame show that will run during the London Games Festival this year. The name of the game is to allow indie developers a platform to show off projects that "sit outside the mainstream; that do things a bit differently", as the show's blog announcement explained at the time. But what does "different" mean? In this case, it could apply to games that aren't far along into their development journey, toy around with what it means to be a 'game', or even something that uses innovative or non-traditional controllers.
Best indie games
,
What is W.A.S.D.?
,
Upcoming PC games
---
PCGamesN Friday, March 4, 2022 11:41 AM
A short time after Microsoft halted sales of its products, including games, in Russia, EA has now followed suit. EA says it's suspending sales of its games and content in Russia and Belarus, and that this will include sales of "virtual currency bundles", which will cut off the company's lucrative FIFA Ultimate Team business in the region, too.
"Our games and content will no longer be available for purchase in our Russian region storefront on Origin or the EA app, including through in-game stores," as EA explains in the announcement. "We are also working with our platform partners to remove our titles from their stores and stop the sale of new in-game content in the region."
EA previously announced that Russian teams would be removed from its current FIFA and NHL games, following the suspension of those teams from the real-world sports organisations represented in the games. EA says it continues to evaluate "other areas of our games and operations, and will update with any further actions".
---
PCGamesN Friday, March 4, 2022 11:12 AM
So you want to know about the Elden Ring Great Runes and the Divine Tower locations? These powerful items are dropped by the main Elden Ring bosses, also known as Demigods, after you defeat them. They provide decent buffs for the player, but they are also tied to the main story, as you'll need a minimum number in order to access the RPG game's final area.
Specifically, you'll need to have collected two Great Runes, and awakened at least one, before you can access the endgame. Awakening a Great Rune allows you to equip it and use Rune Arcs to gain its power, but in order to do this you need to seek out that rune's Divine Tower - a special location unique to each Great Rune that can be found in the region the rune came from. Six demigods means six runes, so you'll need to seek out six towers.
We've compiled a guide to everything we know about Great Runes - what they do, where their Divine Tower is located, and any additional advice we can give in order to help you get to the tower's end.
Elden Ring system requirements
,
Elden Ring bosses guide
,
The best Elden Ring classes
---
PCGamesN Friday, March 4, 2022 11:10 AM
Intel and AMD have announced that Russia will be cut off from product shipments in response to the country's ongoing invasion of Ukraine. The suspension will sever both Russia and Belarus' consumer and data centre component supplies, which in turn could impact the region's economy and military.
In a statement, Intel condemned Russia's aggression against Ukraine and expressed support for those affected by the war. The company says it has raised over $1.2 million towards Ukrainian relief efforts, and it's currently helping aid refugees in areas like Poland, Germany, and Romania.
An AMD representative has also confirmed to PCWorld that the company will suspend sales and distribution in Russia and Belarus, in line with existing sanctions placed on both countries by NATO and the European Union. AMD's statement emphasises that the move will affect both products it produces and powers, meaning it'll hamper more than just gaming PC components.
Arc Alchemist GPUs - everything we know
,
Raptor Lake CPUs - everything we know
,
Best gaming CPU
---
PCGamesN Friday, March 4, 2022 10:37 AM
Microsoft has announced that it is suspending all new sales of products and services in Russia, in response to the country's invasion of Ukraine that began February 24. Company president Brad Smith says Microsoft is also working with governments in Ukraine, the UK, the US, and the European Union to comply with sanctions on Russia and to help maintain Ukraine's cybersecurity.
"Like the rest of the world, we are horrified, angered, and saddened by the images and news coming from the war in Ukraine, and condemn this unjustified, unprovoked, and unlawful invasion by Russia," Smith writes in a post to the Microsoft blog dated March 4.
Smith says Microsoft will "suspend all new sales of Microsoft products and services in Russia," and that Microsoft has "acted against Russian positioning, destructive or disruptive measures against more than 20 Ukrainian government, IT, and financial sector organisations" since the war began. "We have also acted against cyberattacks targeting several additional civilian sites," Smith says. "We have publicly raised our concerns that these attacks against civilians violate the Geneva Convention."
Microsoft DirectX Raytracing
,
Microsoft Hololens hands-on
,
Windows Game Mode preview
---
PCGamesN Friday, March 4, 2022 8:47 AM
Final Fantasy XIV's next big update is called Newfound Adventure, and it's releasing in mid-April. The new titbits of information on FFXIV patch 6.1 come from the latest Live Letter from the Producer stream, where director Naoki Yoshida adds to what was previously revealed last month.
We see some artwork for the upcoming release during the stream that features the default Warrior of Light venturing out on a new journey. Yoshida explains that the team wanted the imagery to convey that we're going back to being an "adventurer", tossing in a joke that we won't be getting any new jobs - sorry, folks. While the Hydaelyn Zodiark arc wrapped up with Endwalker, there will be some form of continuation, even if we are starting something new. Square Enix didn't reveal anything more, though we did get a picture of Tataru sitting down with some lovely tea and muffins.
Yoshida also offers more side-content details for the FFXIV 6.1 patch cycle. We're getting additional role quests and a new beast tribe that will come in patch 6.15. The latter will involve completing two quests in Thavnair, though it'll arrive before the developers ditch the 'beast' terminology in patch 6.2.
The best MMOs on PC
,
FFXIV Reaper job guide
,
FFXIV Sage job guide
---
PCGamesN Friday, March 4, 2022 9:50 AM
Lego Star Wars: The Skywalker Saga system requirements have arrived, and you thankfully won't need to go into Tosche Station to pick up some power converters for your gaming PC in order to run it. Next month's release date may be approaching at the speed of a Naboo N-1 starfighter, but there's still plenty of time to transform your scruffy nerf herder of a system into something closer to a Jedi if needs be.
While Lego Star Wars: The Skywalker Saga is undoubtedly the most ambitious Lego game that developer Traveller's Tales has made so far, you don't need the best graphics card to get it up and running. In fact, anything as powerful as the decade old AMD Radeon HD 7850 and Nvidia GeForce GTX 750 Ti are good enough to set you on your blocky journey across the galaxy far, far away.
You won't need much in the way of available storage on your gaming SSD either, with the game needing a paltry 40GB to fit in all of its contents. Frankly, most rigs should be able to run Lego Star Wars: The Skywalker Saga without much trouble, so you needn't worry about your PC doing its best R2-D2 impression while playing it.
Best SSD for gaming
,
How to build a gaming PC
,
Best gaming CPU
---
PCGamesN Friday, March 4, 2022 7:05 AM
Our Total War: Warhammer 3 review describes the latest entry in the franchise as one of the best RTS games around, but it's unfortunately not without its share of technical hiccups. Developer Creative Assembly has already addressed some of these problems through recent performance updates, but the studio has just shared its 'Patch 1.0.2. Timeline' which should implement fixes for alt-tab crashes and more.
In its developer diary, Creative Assembly shares that crashes caused by alt-tab instability account for the "majority of our crash reports" making it the "primary issue under investigation" at the studio. While it hopes to include a potential resolution in its next patch, the company says that it may have to wait "until the next-next update" based on the results of its internal testing.
The update should also resolve problems relating to the game's installation path when a non-ASCII character is present, battle desyncs, unintended v-sync locks, as well as further improving performance on Intel Alder Lake gaming PCs.
Best SSD for gaming
,
How to build a gaming PC
,
Best gaming CPU
---
PCGamesN Friday, March 4, 2022 7:56 AM
Want to know how to beat the Elden Ring bosses? The most defining moments in any of the best Soulslike games are the tough boss fights. They can be tricky for several reasons: some are hard to hit consistently, others can squash you with just one attack. Elden Ring is also an open-world game, so as you'd expect, there are plenty of formidable foes with big health bars waiting to be discovered.
So far, we've managed to find out which bosses are in several regions. Since any region can have up to 19 bosses, keeping track of which ones you've beaten can be tough.
In this guide, you'll find a list of all of the Elden Ring bosses we know of so far, where you can find them, which ones are mandatory, and what items they drop when you beat them. It's worth noting that, generally speaking, as you hunt them down, dungeon bosses are not as hard to kill as the major bosses. However, there are exceptions, so upgrading the Flash of Wondrous Physick with Elden Ring crystal tears can make all the difference.
Elden Ring system requirements
,
Elden Ring bosses guide
,
The best Elden Ring classes
---
PCGamesN Friday, March 4, 2022 11:22 AM
Looking for Genshin Impact codes? MiHoYo's charming open-world game is notoriously addictive, and if you're anything like us, you're constantly on the lookout for more Genshin Impact primogems and other goodies.
Gathering currency in Genshin Impact can be quite the grind - while you can earn mora and primogems by completing quests such as daily commissions, an injection of extra funds will always be gratefully received. Fortunately, the developers MiHoYo occasionally send out free gifts in the form of Genshin Impact codes that can be redeemed online.
These Genshin Impact codes are released periodically. They frequently appear in MiHoYo's special programs that reveal information about future updates coming to the game soon, but are also released to celebrate milestones or to coincide with Genshin Impact events. Most codes also only work for a limited time - so it's a good idea to redeem them as soon as possible in case you miss out. Codes can only be redeemed once per account. Here are all the current Genshin Impact codes for March 2022, and how to redeem them.
Play Genshin Impact for free
,
Genshin Impact character tier list
,
Genshin Impact leveling guide
---
PCGamesN Friday, March 4, 2022 9:50 AM
Elden Ring has finally arrived – with an expansive open world filled with a plethora of subterranean catacombs and caves, brimming with beasties and bosses for you to defeat. Given how difficult Soulsborne games can be, it's wise to ensure your gaming PC is using the best Elden Ring settings for performance. After all, the last thing you need is for your frame rate to plummet while exploring The Lands Between or fighting to protect your precious runes.
Developer FromSoftware hasn't really changed its approach to PC ports since Dark Souls 2, so veterans of the studio's games should feel right at home in the settings menu. That said, Elden Ring will receive a ray tracing patch at some point in the future, which marks the first time the developer has implemented the technology in any of its games.
Unfortunately, some bad habits have also made their way into the PC port of Elden Ring. The game is limited to 60fps and features no ultrawide monitor support, as with previous FromSoftware Soulsborne games. There's also no sign of upscaling features like AMD FSR or Nvidia DLSS, or other technologies unique to the platform like Nvidia Reflex.
Best SSD for gaming
,
How to build a gaming PC
,
Best gaming CPU
---
PCGamesN Friday, March 4, 2022 11:26 AM
Looking for Roblox promo codes? There are all sorts of promo codes from Roblox events and giveaways out there, that grant you free virtual goods like clothes and items. No need to fork out cash for accessories; new codes are added all the time, so you can keep your Roblox character looking fresh.
Codes won't hang around forever, though - they're only valid for a limited time, so be sure to redeem them as soon as you discover one you haven't used yet. Redeeming them is simple - log in to the Roblox website and navigate to their promo codes page, where you can enter your code, and the item will automatically be added to your account straight away.
Promo codes aren't the only source of free items, though; you can also find free Roblox stuff in the avatar shop. There are far too many to list, but there are hundreds of items available for nothing: simply click the 'get' button next to their catalog listing to add them to your account. Be sure to check back here regularly, as we'll update this page whenever new Roblox promo codes are released.
Best Roblox games
,
Is Roblox shutting down?
,
Best Minecraft seeds
---
Rock Paper Shotgun Latest Articles Feed Friday, March 4, 2022 1:00 PM
Extremely good vaporwave demon murder mystery and/or sicknasty video game Paradise Killer is getting a buncha free new content on PC, coinciding with its launch onto Xbox and PlayStation consoles. New stuff on PC? Why, that's what we write about! Thank our lucky stars.
---
Rock Paper Shotgun Latest Articles Feed Friday, March 4, 2022 12:17 PM
"Blimp" is a great word and the Hindenburg robbed us of a world where we got to say it often.
Blimps is an odd game. At a glance, it looks like an Elite-esque trading game, but it's more like... well. It's more like a game from the time before genres. A confusing, poorly explained time that mostly produced rubbish but occasionally produced a strange little gem like this.
You run a little airship business, on paper. In practice, your job is to figure out how to make enough money to get out. Ideally within an hour.
---
Rock Paper Shotgun Latest Articles Feed Friday, March 4, 2022 12:12 PM
After re-emerging from development hell earlier this year, Ubisoft's reboot of The Settlers has now plunged back into its murky depths with another delay. Ubisoft cite feedback from the recent closed beta in January as the main reason behind this further postponement, and have rather worryingly decided to delay its launch until an undisclosed "later date".
---
Rock Paper Shotgun Latest Articles Feed Friday, March 4, 2022 11:59 AM
Remember when video game adverts were good? I'm thinking that Halo 3 "Believe" one that featured a cool diorama, or Gears Of War teaming up with Gary Jules for an emotional rendition of Mad World. We just aren't treated to the same level of grandeur nowadays. A few frames, Guns N' Roses, "RATED M FOR MATURE". That's our lot.
But Thailand clearly puts out good video game adverts. One of note features Elden Ring, a family, a strange trumpet noise, and a story as complex and obtuse as FromSoft's offerings. Give it a watch below, you won't be disappointed. More confused and emotional, perhaps.
---
Rock Paper Shotgun Latest Articles Feed Friday, March 4, 2022 11:07 AM
When Elden Ring was first thrust out into the world back in 2019, I have to admit I was pretty nonplussed about it. I've said before I've never been much of a Soulsite, and it's not for lack of trying. I tried my darnedest to get into Dark Souls III when it first came out, but holy deathrattles, it was such a long, gruelling slog. Vordt of the Boreal Valley, the second (yes, second) boss of Dark Souls III, remains my lifelong nemesis. I just couldn't get past it. I'm someone who always likes to be making forward, tangible progress when I play games, and banging my head against the same boss for hours on end is my idea of actual hell.
I'm no better at playing Elden Ring, to be honest. I spent a good couple of hours last night just trying to get past one of those big tentacle-beard monkey lads with the hollowed out stomachs on the way up to Stormveil Castle. Not even a named, actual sub-boss! And yet, I'm actually enjoying this version of Souls-style head-bashing a lot more than I've ever done before. And I think it's to do with Elden Ring's plentiful supply of save points.
---
Rock Paper Shotgun Latest Articles Feed Friday, March 4, 2022 10:56 AM
Elden Ring may be FromSoftware's most approachable Soulsborne game but it's still tough as nails. Especially when you can't pause the action and take a breather, or like, dash downstairs because the microwave has pinged. But thankfully there's a mod that lets you do just this, giving you peace of mind when faced with a bleep from your beloved 800W box. Worth a look, I reckon.
---
Rock Paper Shotgun Latest Articles Feed Friday, March 4, 2022 9:44 AM
The Nvidia GeForce RTX 3050 might be the first GPU to benefit, in a roundabout way, from the bonkers price gouging that's been spoiling the fun of graphics cards for nearly two years. In normal times, it wouldn't make much sense to buy this £239 / $249 GPU – not because it's the lowest in the RTX range, but because the much more powerful RTX 3060 would only cost a few notes more.
And yet, these are not normal times. While the MSI GeForce RTX 3050 Gaming X 8G model I've tested has already ballooned to £380 / $450, this leaves it looking like much more of a genuine alternative to RTX 3060, which is generally around £500 in the UK. And while it's ultimately still a 1080p specialist, the RTX 3050 takes a big step up from previous GTX XX50 GPUs by offering DLSS and ray tracing support.
---
Rock Paper Shotgun Latest Articles Feed Friday, March 4, 2022 7:30 AM
Babylon's Fall is an online action-RPG developed by PlatinumGames, the devs behind excellent hack n' slashers like NieR Automata and Bayonetta. This is a studio that knows how to craft one-off stories filled with flashy combat, humour, and emotional gut-punches.
But the game is also Platinum's first foray into the dreaded minefield of live service and it's... not good. Aside from the teensiest glimpses of what could've been, the game is a bemusing cascade of loot and stats that don't mean all that much. The combat has its moments but is largely bleh. The story is meh. And it's all yours for £60 - heh?!
---
Twinfinite Friday, March 4, 2022 1:44 PM
Babylon's Fall on PlayStation 5 It's easy to see what Babylon's Fall is going for. Live-service games such as Destiny 2 and Warframe have been drawing in players by the boatload. However, seeing as Babylon's Fall is $60 whereas the other two games are free-to-play, it's almost impossible to recommend this over the other two […]
The post Babylon's Fall Review – Crash and Burn appeared first on Twinfinite.
---
Twinfinite Friday, March 4, 2022 1:35 PM
---
Twinfinite Friday, March 4, 2022 12:06 PM
---
Twinfinite Friday, March 4, 2022 12:00 PM
It's been over 18 months since Riot Games launched its superb tactical shooter Valorant. Several major updates since not only shifted and changed the Agent meta but have also added all-new Agents that have, at times, turned the meta on its head. With the launch of Episode 4, Act II, we're back again to re-rank […]
The post Valorant Tier List: All 18 Agents Ranked From Best to Worst appeared first on Twinfinite.
---
Twinfinite Friday, March 4, 2022 10:55 AM
It's been over a week since Elden Ring has released, and players are still finding out secrets and tricks to navigating the game's harsh, but beautiful, massive open-world — especially when it comes to earning and holding onto valuable runes. This includes everything from places to avoid to even characters that you can and can't […]
The post Here's an Elden Ring PSA About Stormveil Castle's Gatekeeper appeared first on Twinfinite.
---
Twinfinite Friday, March 4, 2022 10:49 AM
---
Twinfinite Friday, March 4, 2022 10:17 AM
---
Twinfinite Friday, March 4, 2022 8:16 AM
---
Twinfinite Friday, March 4, 2022 7:06 AM
---
Siliconera Friday, March 4, 2022 1:30 PM
People in Russia or who use the Russian eShop on their Nintendo Switch or other systems won't be able to access it to buy games. The official site for the region noted that it is inaccessible. The support page cited a payment processing issue and said that the storefront is in a maintenance mode. [Thanks, Nintendo Life!]
People who attempt to access the Russian Nintendo eShop will get the error code 2813-0999. This is related to the 2813 family of outage codes for the console. These all tend to note that the shop is either unavailable, doesn't exist, or is down due to maintenance.
Nintendo hasn't issued any statements on the availability of the eShop in Russia or made a statement to offer an explanation. However, the official support page did promise eventual updates on the situation.
This marks a second game retailer to become inaccessible in the country at the beginning of March 2022. CD Projekt Red announced it would pull access to its GOG storefront in Russia and Belarus. It noted the action was a measure caused by the war in Ukraine.
Microsoft also announced it would stop selling its products in Russia. It also cited the conflict in Ukraine and governmental sanctions compliance as the reasons for the action. It also pledged assistance to International Committee of the Red Cross (ICRC).
The post Nintendo Switch eShop Isn't Working in Russia appeared first on Siliconera.
---
Siliconera Friday, March 4, 2022 1:00 PM
People who missed the FFXIV Chronicles of Light short stories collection will get another chance to get the book. Square Enix announced it will get a reprint in 2022. The compilation will return on October 18, 2022. It first appeared back in March 2019 worldwide.
The short stories people will find in this book might seem familiar, as most of the FFXIV Chronicles of Light first appeared online. There are 25 stories total in it. While 21 are available to read online, the remaining four are only available in this collection. Each story also has an image from Toshiyuki Itahana to go with it.
Here's the full list of stories available to read online via the FFXIV, Heavensward, and Stormblood sites.
"A Calm After the Storm"
"A Display of Ingenuity"
"A Malm in Her Shoes"
"The Dreamer and the Dream"
"The First Step"
"For Coin and Country"
"From Azure Ashes"
"In Darkness Blooms the Lily"
"In the Louisoix's Wake"
"O Nhaama, Where Art Thou"
"Of Friends Lost and Found"
"The Sultana's Seven"
"Thoughts Unspoken"
"Through Fire and Blood"
"Vow's Unbroken"
"The Walker's Path"
"The Weight of a Name"
"What Remains of a Knight"
"When the Wager Pays Off"
"Where Victory and Glory Lead"
"Words, Deeds, Beliefs"
The new stories in the collection are as follows.
"Ever After"
"The Hunt Begins"
"The Players and the Pawns"
"The Samurai Who Couldn't Die"
Finally, here's the full cover art.

Final Fantasy XIV is available for the PS4, PS5, and PC. The FFXIV Chronicles of Light book reprint will appear in English on October 18, 2022.
The post FFXIV Chronicles of Light Short Stories Book Returns in 2022 appeared first on Siliconera.
---
Siliconera Friday, March 4, 2022 12:30 PM
There's a new Genshin Impact live wallpaper, and this one stars Ganyu. The background features her in Liyue. She's posed with a parasol. People with the N0va Desktop application can set it up on their PC or Android tablet.
While Ganyu's back is to the viewer, from time to time she'll move around and look at someone. She's standing at the edge of Liyue Harbor.
While this Ganyu live wallpaper isn't available on Android phones, there is one in the mobile N0va Desktop Genshin Impact section. People can find "A Night in Liyue Harbor" there. It is based on the character teaser of the same name. You can see it in the trailer before. The wallpaper version features the pose shown in the first 17 seconds of the video.

Some of other recent Genshin Impact live wallpaper options also featured returning characters. Following their rerun banners, ones for Eula and Xiao showed up.
Genshin Impact is available for the PS4, PS5, PC, and mobile devices. A Nintendo Switch version is in the works too. It will likely be a while before a Ganyu banner rerun in Genshin Impact, as her last two appeared in January 2021 and January 2022 around the Lantern Rite event.
The post Genshin Impact Ganyu Live Wallpaper Appears appeared first on Siliconera.
---
Siliconera Friday, March 4, 2022 12:30 PM
aNCHOR has finalized the release date for Immortals: Muv-Luv Alternative. It will release the free-to-play mobile action RPG in Japan on March 17, 2022.
Immortals will feature many people from the entire Muv-Luv universe. The game will not only feature characters from the mainline titles like Takeru Shirogane and Meiya Mitsurugi. It will also include characters from other spin-offs and related titles, such as Yui Takamura from Total Eclipse and The Euro Front's Ilfriede von Feulner.
All players who start playing Immortals: Muv-Luv Alternative during its launch period will receive Mikoto Yoroi as an SR-grade character. If the game reaches 50,000 pre-registrations by the launch day, aNCHOR will add the TSF-Type00A Takemikazuchi as an additional bonus.
aNCHOR initially revealed this game as Project Immortal in December 2019. A Japanese Muv-Luv fan published the self-made project on Twitter, but it became official after the series author Yoshimune Kouki noticed it. In October 2021, the publisher originally announced February 2022 as a release window for the mobile game. However, it later pushed back the release window to mid-March 2022. The game's developers needed more time to fine-tune the game's features before its official release.
Immortals: Muv-Luv Alternative will be available for Android and iOS mobile devices in Japan with a release date of March 17, 2022.
The post Immortals: Muv-Luv Alternative Japanese Release Date Confirmed appeared first on Siliconera.
---
Siliconera Friday, March 4, 2022 11:30 AM
Yoko Taro revealed on Twitter that he has put up a Bukkoro merchandise shop on the Suzuri web store platform. The shop sells T-shirts and hoodies branded with Yoko Taro's logo, each available in two colors—black and white. Parts of the proceedings from these merchandise sales in March 2022 will go to donations for humanitarian aid in Ukraine and other regions in Europe.
Both T-shirts are available at 4,510 yen (~$39). The white hoodie has a price tag of 4,983 yen (~$43), while the black one has the highest price at 5,533 yen (~$48). All items are available in four sizes, from S to XL. People outside Japan can also order these clothes, as the web store offers the WorldShipping service.
All of the Yoko Taro merchandise mentioned here are part of the humanitarian donation drive enacted on Suzuri in March 2022. For each item sold by March 31, 2022, GMO Pepabo—the company behind the web store—will donate 1,000 yen to the Japanese Red Cross Society. The latter will then channel the donations for rescue operations in Ukraine and other European regions. Yoko Taro will also personally donate 300 yen for each item sold in the same duration, although he has yet to confirm his own donation target.
[gallery columns="4" ids="918830,918831,918832,918833" link="file"]
Yoko Taro is a Japanese game creator best known for the NieR and Drakengard series. His latest game released to date is Voice of Cards: The Forsaken Maiden. The role-playing game with card-based visuals is available immediately on PlayStation 4, Nintendo Switch, and PC.
The post Yoko Taro Sells Merchandise and Will Donate Part of Sales to Ukraine appeared first on Siliconera.
---
Siliconera Friday, March 4, 2022 11:00 AM
Yet another Genshin Impact EP music video debuted. Each of these offers an opportunity to listen to songs from the game's soundtrack while watching ambient footage. A major playable character is also often shown. This time around, the focus is on music heard around Inazuma's Watatsumi Island while Kokomi hangs around. "The Iridescent Waves" segment offers a way to watch and hear the new EP.
The Watatsumi Island music video features three songs from Genshin Impact. Things start out with "Island of Crystal and Pearl." From there, it moves to "In a Harmonious Atmosphere." It closes things out with "A Tranquil Town." In each situation, Kokomi walks around the area. For the second two songs, she hangs around the Sangonomiya Shrine.
Here is the Genshin Impact "The Iridescent Waves" Watatsumi Island music video.

MiHoYo often releases these EPs around certain characters' rerun banners. For example, two showed up in January 2022. One starred Ganyu, and the other focused on Zhongli. In each case, songs from Liyue were featured.
Genshin Impact is available for the PS4, PS5, PC, and mobile devices. It will also eventually come to the Nintendo Switch. Kokomi will return to Genshin Impact via her rerun banner on March 8, 2022.
The post Hear the Genshin Impact Watatsumi Island Music with Kokomi appeared first on Siliconera.
---
Siliconera Friday, March 4, 2022 10:30 AM
A Pop Up Parade figure of Hololive VTuber Sakura Miko is now available for pre-order. Good Smile Company will sell the figure for $49.99, with pre-orders open until March 30, 2022. The figure will ship sometime in October 2022.
https://twitter.com/GoodSmile_US/status/1499581919863918619?s=20&t=fLWbamV5fJGv0Nvhgkv8Tg
Sakura Miko is one of several Hololive VTubers to debut as a solo personality. Her character is an elite shrine maiden. As such, Sakura Miko wears a stylized version of a Shinto shrine maiden's kimono. The figure recreates Sakura's current design, featuring clothes with various sakura motifs and shrine bells on her obi and hair ribbon. It also comes with its own stand at an approximate height of 170mm (6.69 inches).
The Sakura Miko figure is priced about $10 higher than the standard $39.99 price point for a Pop Up Parade figure. The only other Hololive Pop Up Parade figure to feature a higher price was the Usada Pekora Pop Up Parade figure, which debuted last month. Good Smile Company explained that both figures are priced higher due to similar circumstances and apologized for any inconveniences. The implication is that this figure costs more to manufacture.
[gallery columns="4" link="file" ids="918769,918776,918775,918774,918773,918772,918771,918770"]
A prototype of the Hololive Sakura Miko figure previously appeared during last month's WonHobby 35. Additionally, Good Smile Company showcased other upcoming Hololive merchandise including an Usada Pekora Nendoroid, as well as Pop Up Parade figures of Houshou Marine, Minato Aqua, and Tokino Sora.
The Hololive Sakura Miko Pop Up Parade figure is immediately available to pre-order on the Good Smile Company store. The figure will cost $49.99, and pre-orders will be open until March 30, 2022.
The post Hololive Sakura Miko Pop Up Parade Figure Is Available to Pre-Order appeared first on Siliconera.
---
Siliconera Friday, March 4, 2022 10:00 AM
Square Enix announced two of its FFVII Remake books will appear in English in 2022. Both FFVII Traces of Two Pasts and Material Ultimania Plus will be localized. The prequel novel will appear first. It is set to appear on November 8, 2022. The updated version of Material Ultimania will launch on December 13, 2022.
FFVII Traces of Two Pasts first debuted in Japan back in July 2021. It's written by Kazushige Nojima, who also is one of the writers of the game. It focuses on both Aerith and Tifa. The "two pasts" are actually divided into two stories going over what the two lead heroines went through ahead of the game.
Here's its English cover.

As for FFVII Remake Material Ultimania Plus, this is the updated version of the compendium that appeared in English in December 2021. It offers concept art, notes from the development team, details about different characters, and other notes from the game. This installment features more content from the original game and details about the Yuffie Intermission episode.
This is its English cover.

Final Fantasy VII Remake is available for the PS4, PS5, and PC. Of the two FFVII Remake books, FFVII Traces of Two Pasts will appear first on November 8, 2022. FFVII Remake Material Ultimania Plus will show up after on December 13, 2022. Pre-orders for both will open on March 4, 2022.
The post FFVII Remake Books Will Appear in 2022 appeared first on Siliconera.
---
Siliconera Friday, March 4, 2022 9:30 AM
The Sonic the Hedgehog 2 movie will have a Japanese dub when it appears in Japan as Sonic the Movie / Sonic VS Knuckles. Paramount Pictures has published a new trailer with Japanese voiceovers on its Japanese YouTube channel. It also announced the list of Japanese voice actors for the main characters in the film.
Paramount Pictures had previously confirmed that Taishi Nakagawa and Koichi Yamadera will return to voice Sonic and Dr. Ivo Robotnik, respectively. The Japanese voice actors for Tom and Maddie Wachowski will also reprise their roles. Tails will have a familiar voice from Ryo Hirohashi, the voice actress who has been voicing the character since the 2003 anime Sonic X.
Knuckles the Echidna, who did not appear in the first movie, will have a different voice in this movie. Nobutoshi Canna would usually provide voices for the character in most Japanese Sonic games and anime shows. However, the new film will instead have Subaru Kimura voicing the echidna.
Here's the list of Japanese dub voice actors for the main characters in the Sonic the Hedgehog 2 movie:
Sonic the Hedgehog: Taishi Nakagawa
Miles "Tails" Prower: Ryo Hirohashi
Knuckles the Echidna: Subaru Kimura
Dr. Ivo Robotnik (Jim Carrey): Koichi Yamadera
Tom Wachowski (James Marsden): Yuichi Nakamura
Maddie Wachowski (Tika Sumpter): Marina Inoue
And here's the official Japanese dub trailer for the movie, which will be known in Japan as Sonic the Movie / Sonic VS Knuckles:
https://www.youtube.com/watch?v=o_-qRTR2yFk
The Sonic the Hedgehog 2 movie will be available first in Western theaters on April 8, 2022. Japan will get the movie later as Sonic the Movie / Sonic VS Knuckles on August 19, 2022.
The post Sonic Movie 2 Japanese Dub Trailer and Voice Actors Revealed appeared first on Siliconera.
---
Siliconera Friday, March 4, 2022 9:00 AM
There's finally a release date for the Nintendo Switch The House of the Dead Remake. The shooter will return on April 7, 2022. However, people will be able to call dibs on a digital copy before that. Starting on March 31, 2022, people will be able to purchase a copy in the eShop. Forever Entertainment went over some of its features and shared a new trailer as well.
In addition to the base game people expect, complete with an option to play it locally with someone else and different endings, there will be some additions. There will be a new mode. Details about it weren't discussed, but it will involve "hordes of the undead." There will also be a gallery where you can see who you've fought so far. You can take detailed screenshots with a Photo Mode. There will also be achievements to earn.
Here's the trailer showing off how The House of the Dead Remake looks on the Switch. It spends over a minute looking at gameplay snippets. It briefly looks at standard zombie encounters, but doesn't really focus on any boss fights.

The last time we saw The House of the Dead Remake was in April 2021. Another trailer and screenshots appeared back then.
The House of the Dead Remake will come to the Nintendo Switch on April 7, 2022.
The post The House of the Dead Remake Heads to Switch in April 2022 appeared first on Siliconera.
---
Siliconera Friday, March 4, 2022 8:30 AM
Nijisanji English has opened auditions for male and female VTuber characters. Applications for the audition are open until March 31, 2022, 23:59 JST / 7:59 a.m. PDT / 10:59 a.m. EDT. Some basic requirements include that applicants be at least 18 years of age and able to stream continuously for at least a year. Furthermore, the application requires a five-minute video or audio recording of applicants introducing themselves and acting in character.
Applying for the position will also require applicants to speak fluent English and be capable of delivering content at least three times a week. The selection process is split into three rounds, the last of which is a call and video interview. Anycolor aims to contact applicants within one month after the closing date.
Although the application requires you to submit a five-minute video in character, the submitted video will not require any use of Live2D or special software. Nijisanji also notes that gender does not affect the selection process.
This is the fourth round of Nijisanji English auditions so far. The last auditions opened in June 2021 and were split between female and male applicants. Since then, three Nijisanji English VTuber groups have made their debut. Earlier this year, competitor Hololive also opened auditions for both male and female VTubers.
Nijisanji English auditions are immediately open to applicants and will close on March 31, 2022.
The post Nijisanji English Male and Female VTuber Auditions Begin appeared first on Siliconera.
---
Siliconera Friday, March 4, 2022 8:19 AM
Final Fantasy XIV players could soon be traveling across new dimensional barriers. FFXIV Data Center Travel will debut alongside patch 6.18, according to the latest Letter from the Producer Live broadcast. Producer Naoki Yoshida presented details on the planned feature. It's intended for players on one Data Center to be able to temporarily send their characters to another Data Center and play alongside players "native" to that Data Center.
Typically, FFXIV Data Centers are arranged into Physical and Logical Data Centers. Each Physical Data Center is located in a certain region. Those data centers are divided into multiple Logical Data Centers, which themselves contain various "World" servers that serve up instances of the game world to players. For example, a character might be on the Lamia World, which is located in the Primal Logical Data Center, which in turn is in the North American Physical Data Center. FFXIV Data Center Travel lets players travel from one Logical Data Center to another within the same Physical Data Center. That means the previously mentioned character from Lamia on Primal will be able to visit a friend on Balmung on Crystal.
The system works similarly to the World Visit system already in the game, with some additional restrictions. Players on another Data Center won't be able to use their Free Company Chat and may have PVP Teams restricted. Cross-World Linkshells will also be restricted, but from Patch 6.2 onward, it will be possible to join them on other data centers.
To initiate Data Center Travel, FFXIV players will need to be on the Character Select screen. Selecting a destination Data Center and World will cause the game to pause momentarily to initiate the transfer, and the transfer can't be stopped. Then they'll be able to load in with a selected character and play.
[gallery link="file" ids="918865,918866,918867,918868,918869"]
FFXIV Data Center Travel will arrive in Patch 6.18. The first post-Endwalker patch, patch 6.1, will debut in April 2022. The game is available on PC, PS4, and PS5, and its free trial recently resumed.
The post FFXIV Data Center Travel Detailed, Arrives in Patch 6.18 appeared first on Siliconera.
---
Siliconera Friday, March 4, 2022 7:50 AM
During the second part of the FFXIV Letter from the Producer Live LXIX, the A Realm Reborn changes and its Duty Support Trust system came up. Duty Support is what the Trust system will be known as for main scenario duties going forward. It will begin to arrive for A Realm Reborn 2.0 content starting with the 6.1 patch. Director and Producer Naoki Yoshida and Global Community Producer Toshio "Foxclon" Murouchi also went over additional A Realm Reborn 6.1 changes.
The March 2022 Letter from the Producer Live went over what people can expect. As mentioned in the February 2022 installment, the goal of the new FFXIV Duty Support system is to make it easier for people to play alone to complete tasks in-game. When you go through 2.0 main scenario dungeons or trials alone, your NPCs will be automatically picked based on what job you are using.
Here's the full list of supported FFXIV A Realm Reborn Duty Support dungeons and Trials. All of them will be available in 6.1.
The Bowl of Embers
Brayflox's Longstop
Castrum Meridianum
Copperbell Mines
Haukke Manor
The Howling Eye
The Navel
The Porta Decumana (Ultima Weapon battle)
The Praetorium
Sastasha
The Stone Vigil
The Tam-Tara Deepcroft
The Thousand Maws of Toto-Rak
The presentation also teased when players can expect the FFXIV Duty Support (Trust) System to support additional patches and the Heavensward expansion. Those will come sometime in the future with subsequent patches. However, there's no exact window for them.
Speaking of Duties, the changes to some of them and Main Scenario Roulette came up too. First, three major Trials will change. As mentioned before, Cape Westwind will be a solo quest battle, rather than an 8-player Trial. Castrum Meridianum will be a 4-player dungeon going forward, rather than an 8-player one. The Praetorium is going to be split up into three parts. The first portion of it, which will cover up to the Gaius battle, will be a 4-player dungeon. The Ultima Weapon battle will become The Porta Decumana 4-player Trial. Finally, Lahabrea will become a solo quest battle.
As for Main Scenario Roulette, Castrum Meridianum, The Porta Decumana, and The Praetorium will be the three duties available. There will also be altered rewards for them.
Final Fantasy XIV is available for the PS4, PS5, and PC, and the Newfound Adventure 6.1 update is expected to arrive in mid-April 2022.
The post FFXIV A Realm Reborn Duty Support Trust System and 6.1 Changes Detailed appeared first on Siliconera.
---
Siliconera Friday, March 4, 2022 7:37 AM
Final Fantasy XIV (FFXIV) Ultimate Raiders could soon have a new challenge to surmount. The next entry into the Final Fantasy XIV "Ultimate Raid" series is coming to patch 6.11 of Endwalker. Called "Dragonsong's Reprise," the Ultimate Dragonsong Raid will cover the final battles of the FFXIV Heavensward expansion.
Producers Naoki "Yoshi-P" Yoshida and Toshio "Foxclon" Murouchi teased the new content during a Letter from the Producer Live broadcast. Though they didn't go into detail about what players could expect, some in-development screens from the Ultimate Dragonsong Raid were on hand to hint at the possibilities.
[gallery ids="918842,918843,918844" link="file"]
FFXIV Ultimate Raids are designed as challenging content for high-end players, with a level of complexity that exceeds the Extreme Trials and Savage Raids elsewhere in the game. Currently there are four Ultimate Raids in the game, spanning content from A Realm Reborn and Heavensward. Ultimate Raids usually take the form of "boss gauntlets" that pit players in groups of eight against multiple, heavily enhanced versions of the bosses they fought in the main scenario or other content. According to the team, though, Ultimate Dragonsong will be a bit different. The fight was designed by FFXIV Battle Content Director Masaki "Mr. Ozma" Nakagawa and will contain twists that set it apart from other Ultimate Raids.
The screens included a look at the arena from Patch 3.3's "The Final Steps of Faith," but with players facing off against both Nidhogg and Hraesvelgr. Similarly, shots from the final boss fight of Heavensward's "The Vault" dungeon showed off Ser Charibert and the other bosses standing together.
Final Fantasy XIV is immediately available on PC, PlayStation 4, and PlayStation 5. The Ultimate Dragonsong raid will arrive with patch 6.11. Patch 6.1 goes live in April 2022.
The post FFXIV Ultimate Dragonsong Raid Coming in Patch 6.11 appeared first on Siliconera.
---
Destructoid Friday, March 4, 2022 1:30 PM
---
Destructoid Friday, March 4, 2022 1:00 PM
---
Destructoid Friday, March 4, 2022 12:30 PM
---
Destructoid Friday, March 4, 2022 11:30 AM
---
Destructoid Friday, March 4, 2022 11:00 AM
---
Destructoid Friday, March 4, 2022 9:09 AM
---
PC Invasion - FeedDDD Friday, March 4, 2022 12:10 PM
Call of Duty: Black Ops Cold War has taken a back seat since Vanguard launched. Apart from some bug fixes, the developers have been fairly quiet. That is, until now, as Treyarch announced some new content. Players will be able to take the fight to the WMD remastered map and try out a new weapon. The Vargo 52 is the latest to join the Black Ops Cold War and Warzone Pacific weapon pool. Before you can begin using the Vargo 52, however, you need to unlock it in Black Ops Cold War — here's how. To earn the Vargo 52 assault rifle in Black Ops Cold War, you have to complete a challenge. In multiplayer, you are required to use assault rifles to deal 1,000 damage in 15 different completed matches. If you prefer to complete the challenge in Zombies, you will need to eliminate 750 enemies while using an assault rifle that has been Pack-a-Punched three times. Pick up your favorite Black Ops Cold War assault rifle and begin unlocking the Vargo 52. It'll take time to ear...
---
PC Invasion - FeedDDD Friday, March 4, 2022 11:30 AM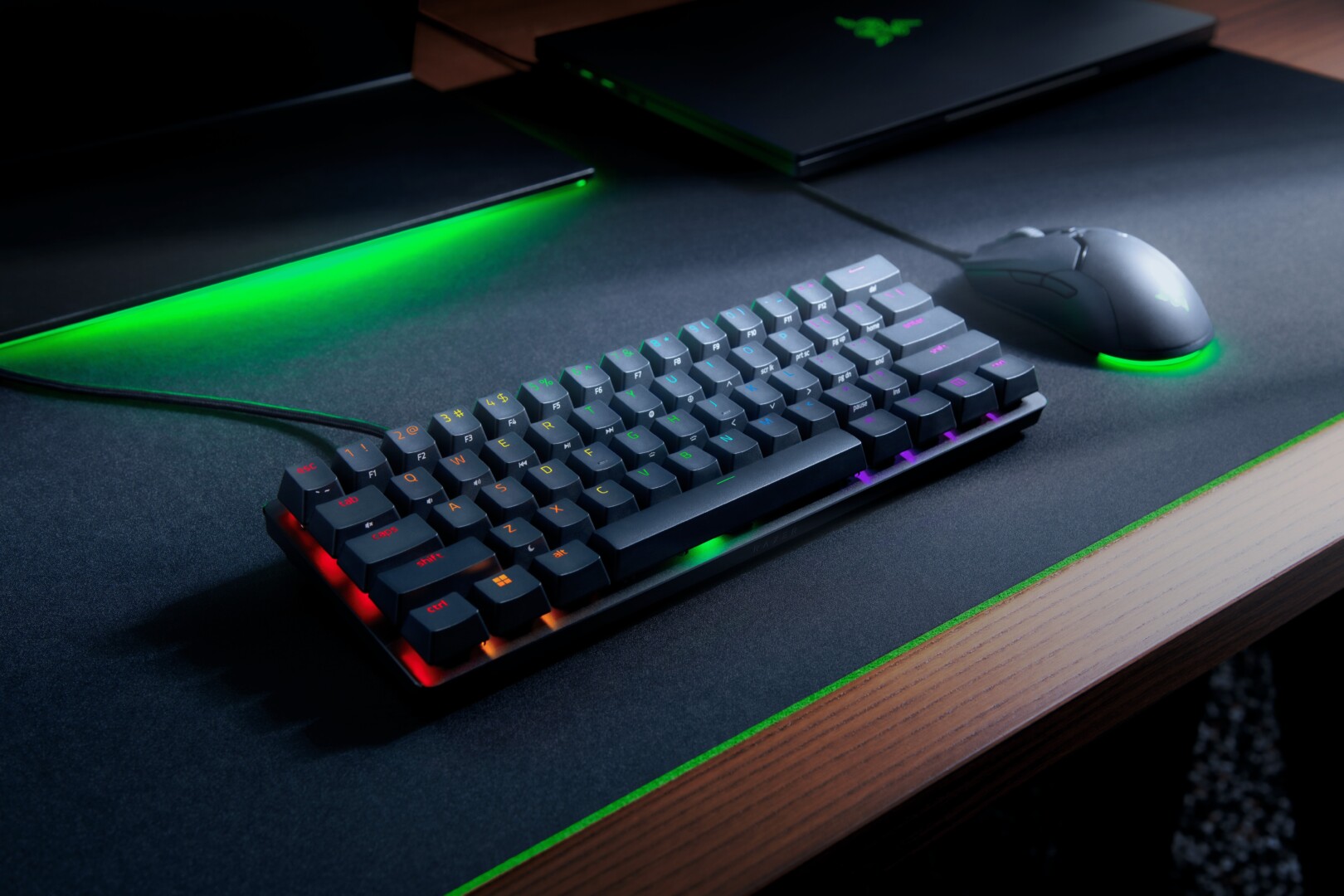 A year after bringing analog optical switches to its main line of keyboards, Razer is back again with the Razer Huntsman Mini Analog keyboard. The new Mini Analog keyboard brings the analog optical technology to the company's 60% portfolio for the first time. The addition of the analog switches allows finer control and refinement for users. For the uninitiated, analog optical switches use the same LED-type lighting you'd see on an optical mouse, except with a keyboard. The goal behind it is to allow controller-like sensitivity and control for keyboard users. More precision and stability Like its full-size relative, the Razer Huntsman Mini Analog keyboard allows for dual-point actuation on a per-key level. This allows users to set a bind when a key is initially pressed as well as when it's pressed further. You receive more control where precision can be important, like in stealth or racing games. For example, think of using W to move forward in a first-person...
---
PC Invasion - FeedDDD Friday, March 4, 2022 10:34 AM
Call of Duty: Black Ops Cold War took a back seat when Vanguard became the latest title. Apart from a small patch, Black Ops Cold War has not seen much action. However, a lot of fans still remain on Treyarch's game, and today the company brought a surprise for its remaining player base. New content is making its debut in Black Ops Cold War multiplayer and Zombies in the form of a new WMD map and Vargo 52 weapon. The new content was announced in a surprise Call of Duty blog post. Longtime fans of the Call of Duty franchise may remember the map WMD. It first appeared in the original Black Ops. Now, it has been remastered for Black Ops Cold War, providing a fresh feel for new players and a hit of nostalgia for the old. The map has various inside and outside spaces to explore. However, expect a lot of action at the central Production Facility. A new assault rifle to take to the battlefield In addition, a new weapon has joined the assault rifle category — known as the ...
---
Gamer Empire Friday, March 4, 2022 11:37 AM
This article was stolen from https://gamerempire.net/ from the Gaming Guides category: https://gamerempire.net/category/gaming/. It was written by Jack Roque. The original URL of this post is https://gamerempire.net/what-gambling-site-do-twitch-slots-streamers-play-on/. One of the most popular categories on Twitch.tv these days is the Slots category. Ever since large streamers like Trainwreck and Adin Ross started streaming betting, the category has really taken off, with long-time […]
The post What Gambling Site Do Twitch Slots Streamers Play On? appeared first on Gamer Empire. It was written by Jack Roque.
---
Tabletop Gaming News Friday, March 4, 2022 1:00 PM
---
Tabletop Gaming News Friday, March 4, 2022 12:00 PM
---
Tabletop Gaming News Friday, March 4, 2022 11:00 AM
---
Tabletop Gaming News Friday, March 4, 2022 10:00 AM
---
Tabletop Gaming News Friday, March 4, 2022 9:00 AM
---
Latest Games on Play iDev Games Friday, March 4, 2022 10:47 AM
v...
---
Latest Games on Play iDev Games Friday, March 4, 2022 10:30 AM
Super SokobanAccessible One Button controlled Sokoban game with 600+ levels...
---
Latest Games on Play iDev Games Friday, March 4, 2022 10:23 AM
Accessible Version Of The Wordle Style Game...
---
Latest Games on Play iDev Games Friday, March 4, 2022 10:09 AM
Robot Rampage GameFast based one button controlled game...
---
Latest Games on Play iDev Games Friday, March 4, 2022 9:37 AM
Monster MatchFast paced one button controlled game....
---
Level Up Friday, March 4, 2022 12:34 PM
Gran Turismo 7 is out today and the always-online game's microtransactions are too. While you're not…
---
Level Up Friday, March 4, 2022 10:52 AM
Microsoft has announced that it is suspending new sales of its products and services in…
---
Level Up Friday, March 4, 2022 10:07 AM
The House of the Dead: Remake was announced last Spring and set to hit Switch…
---
Level Up Friday, March 4, 2022 8:39 AM
It is important to keep in mind what is going on within Activision Blizzard at…