---
Kotaku Tuesday, June 14, 2022 7:35 PM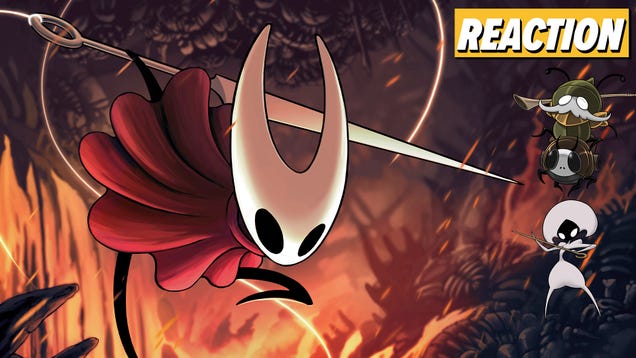 ---
Kotaku Tuesday, June 14, 2022 7:00 PM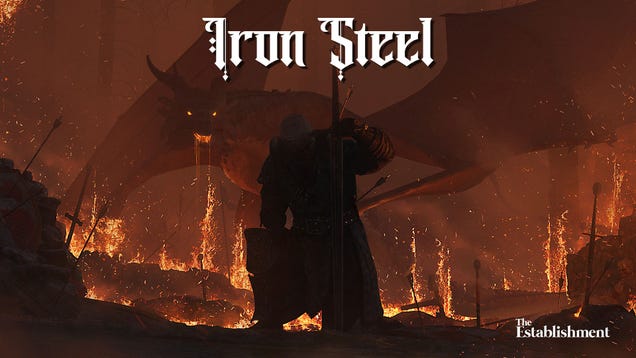 In 2015 mega-publisher Electronic Soft released the blockbuster game BloodDeath: DeathBlood, a sequel to 2009's wildly successful BloodDeath. It would mark the end of both the series and its development studio, but it is not the end of their story.
---
Kotaku Tuesday, June 14, 2022 6:17 PM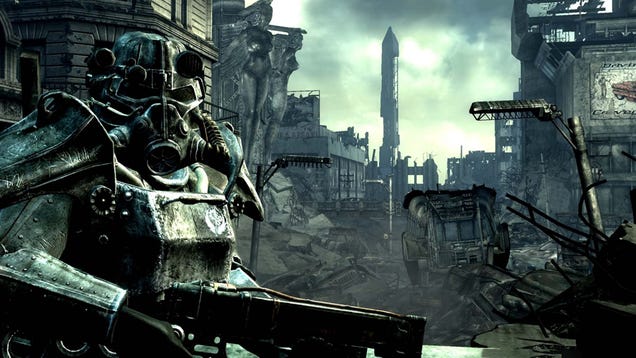 In an interview published today, Bethesda's creative director Todd Howard revealed the studio's future plans, explaining that after the Elder Scrolls 6 comes out, the studio's next game will be Fallout 5, the next main entry in the company's post-apocalyptic open-world RPG franchise. However, considering how long it…
---
Kotaku Tuesday, June 14, 2022 4:40 PM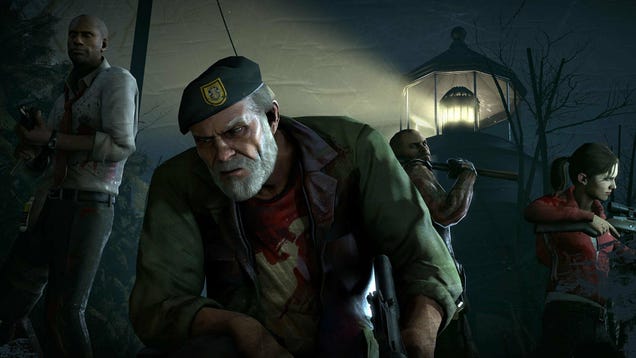 Redfall is the next big game from Bethesda and Arkane, makers of immersive sims like Prey and Dishonored. It opened last weekend's Xbox showcase event. And a lot of the trailers and footage shown so far make it look a lot like Left 4 Dead. Bethesda, it seems, is not pleased about those comparisons and has spent the…
---
Kotaku Tuesday, June 14, 2022 4:25 PM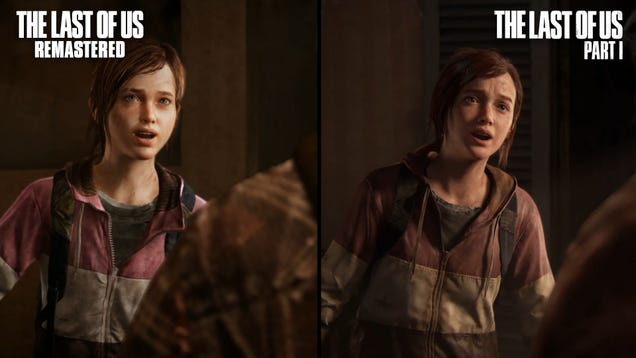 For their latest trick, the pixel-analyzing masters at Digital Foundry picked a hot-button item: The Last of Us Part I. Though the question at the core of Part I—does this need to exist?—is still very much in play, you can't deny a glow-up when you see one.
---
Kotaku Tuesday, June 14, 2022 3:55 PM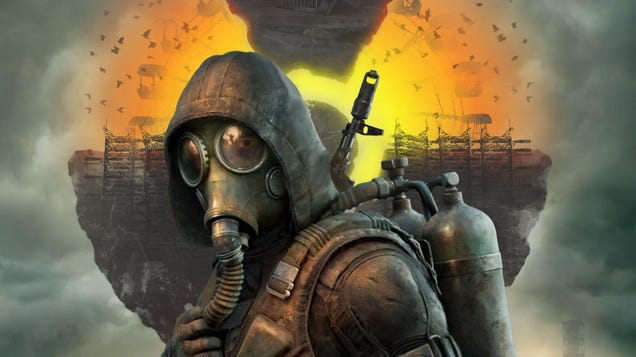 Sci-fi horror shooter S.T.A.L.K.E.R. 2 won't arrive in 2022 after all. During Xbox and Bethesda's extended showcase livestream today, developer GSC Game World shared a new story trailer and confirmed the game was delayed until 2023. It also presented a video developer diary in which staff at the Ukrainian studio…
---
Kotaku Tuesday, June 14, 2022 3:30 PM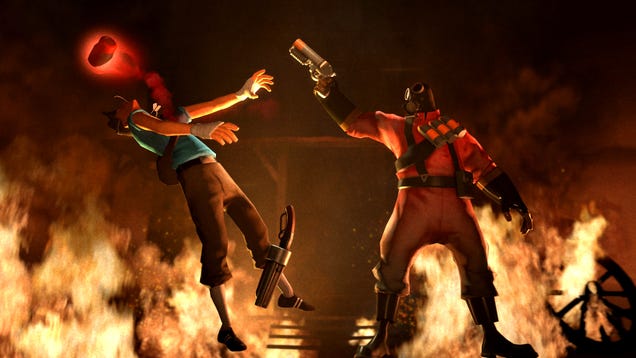 Some poor Team Fortress 2 players—beleaguered by bots, stomachs growling from the game's lack of major updates—wrongly believed they would finally get a dose of good news after spotting the Engineer character in a promotional image for PC Gamer's PC Gaming Show on June 12. They did not.

---
Kotaku Tuesday, June 14, 2022 2:35 PM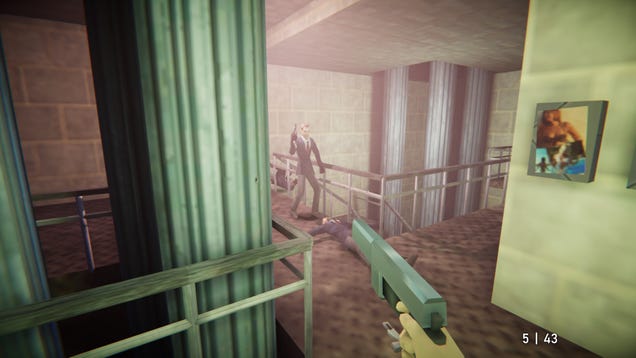 Although rumors have recently been inescapable that a remaster of Rare's landmark N64 shooter, GoldenEye 007, is coming soon, as of yet there's been no official announcement. Thankfully, you don't have to wait for a remaster of GoldenEye to play that kind of game again. A new Steam shooter, Agent 64: Spies Never Die,…
---
Kotaku Tuesday, June 14, 2022 2:20 PM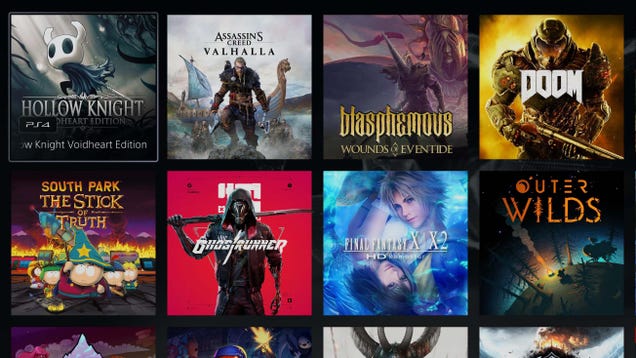 Sony's big revamp of PS Plus is here. It's pretty cool. It could also use some work on some of its most-hyped perks, such as game demos and classic hits.

---
Kotaku Tuesday, June 14, 2022 1:50 PM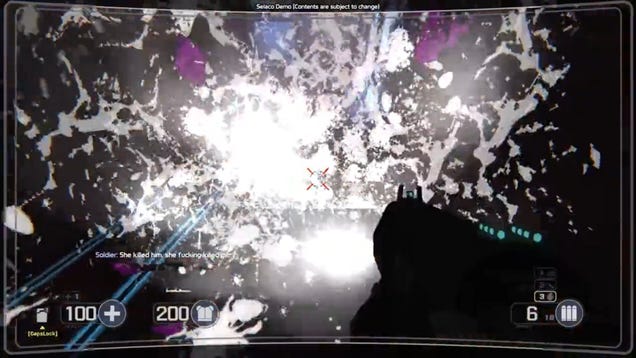 So, the Steam Next Fest is currently underway. It's this week-long digital celebration of upcoming PC games where you can check out tons of demos from FPS role-playing games to casual atmospheric adventures. Developer Altered Orbit Studios' Doom-like Selaco is one of the available demos and has jokingly received a mod…
---
Kotaku Tuesday, June 14, 2022 1:05 PM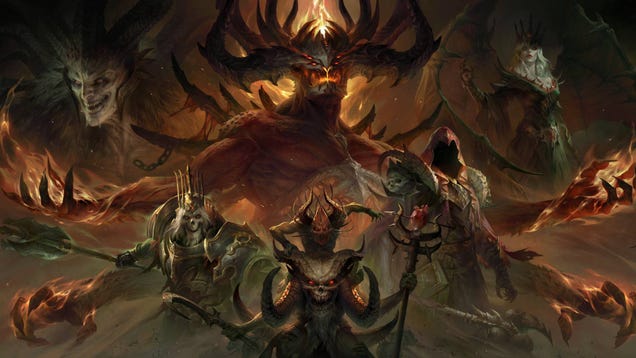 Diablo Immortal has been setting the internet alight with controversy. Every gaming website under the sun has a take about how the microtransactions ruin the gameplay and how Blizzard was ruining fans' beloved childhood memories of Diablo. The game currently holds the lowest user score on Metacritic. Still more Diablo…
---
Kotaku Tuesday, June 14, 2022 12:35 PM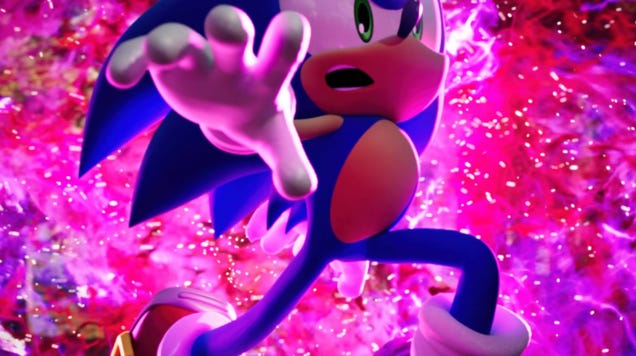 We're at a new turning point in Sonic's 30-year history. The cult favorite gaming mascot is once again a mainstage attraction, besting Sony's Uncharted at the box office and spawning a new Netflix series. And after making the jump from side-scrolling platformer to 3D soap opera, the series is now going open world in…
---
Kotaku Tuesday, June 14, 2022 12:20 PM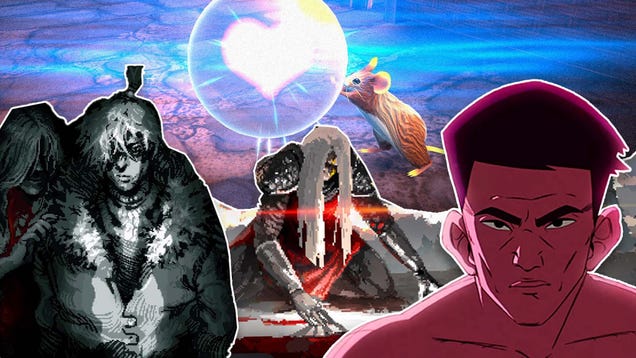 Hope you got a breather from the hours of trailers for upcoming games during last week's game conferences because Steam Next Fest is now upon us. It's a week-long event in which Steam users can play demos and watch previews for upcoming games, chat with developers, and give feedback on new titles. The demos will only…
---
PCGamesN Tuesday, June 14, 2022 7:57 PM
Are you looking for the Legend or Master Lost Sector locations in Destiny 2? While many Destiny 2 Exotics can be bought from Xûr or even in the world loot pool, the Exotics in these special Lost Sector instances cannot, forcing players to explore these dangerous areas if they want the best equipment available. To make matters worse, you have to complete them on your own to get a chance at the best rewards.
The Destiny 2 Legendary Lost Sector location changes with the daily reset at 5pm UTC. Before you can take on Legend Lost Sectors, you need to complete all the normal Lost Sectors first. If you don't, the new Legend Lost Sectors will not appear on the map. Each day, the location, modifiers, and rewards rotate out for something new. As of Season of the Risen, the Legend and Master Lost Sector quests both take place in the same location.
It's important to remember that Exotic drops are not guaranteed after completing these quests, so you may have to run through the same Lost Sector multiple times. You can go through them quests with a fireteam, but your rewards will be reduced to Enhancement Cores only.
Destiny 2: Beyond Light review
,
Destiny 2 exotics
,
Play Destiny 2
---
PCGamesN Tuesday, June 14, 2022 7:53 PM
Want to know what this week's Destiny 2 Nightfall weapon is? Each week you've got a chance at a different weapon for completing Nightfall Strikes, and ever since Season of the Lost, fan-favourite legacy weapons from the original Destiny have been added to the rotation. Two new weapons were introduced into the pool in Season of the Risen, so it's more important than ever to know in advance the Nightfall weapon schedule.
In case you don't know what the Destiny 2 Nightfall weapon means, Nightfall: The Ordeal is a playlist available in the Vanguard menu, alongside the basic Strike playlist. Each week, a different Strike is chosen as the Nightfall, and offered in five escalating difficulties, with harder enemies, challenging modifiers, and enemy power levels cranking up.
The coveted Nightfall weapons have a chance to drop from any Nightfall Strike difficulty, but it's far more likely at higher levels. Your best bet for farming each week's Nightfall weapon is to set the Strike to Master difficulty, according to YouTuber Aztecross. You should also note that there's no automatic matchmaking above Hero difficulty, however, so you'll need to get a squad together.
Destiny 2: Beyond Light review
,
Destiny 2 exotics
,
Play Destiny 2
---
PCGamesN Tuesday, June 14, 2022 7:45 PM
Want to know what this week's Destiny 2 Timelost weapon is? Much like the Destiny 2 Nightfall weapons, every week a new Timelost weapon becomes available. They're essentially better versions of the basic Vault of Glass weapons, with an extra third and fourth perk slot and a slot for Adept weapon mods.
To get this week's Destiny 2 Timelost weapon, you will need to complete its particular challenge in the Vault of Glass on Master difficulty. You can check out our Destiny 2 Vault of Glass walkthrough for tips on how to beat it. Five encounters in the raid have a challenge associated with them, which is basically an extra condition to meet when completing the fight (for example, the 'Wait For It' challenge on Confluxes requires you to wait until the Wyverns have started sacrificing themselves before you kill them).
On normal difficulty, completing a challenge grants bonus loot, but on Master, this is how you get your Timelost weapon. Only one challenge is 'active' per week, and they rotate with the weekly update every Tuesday at 1pm EDT / 10am PDT / 6pm BST.
Destiny 2: Beyond Light review
,
Destiny 2 exotics
,
Play Destiny 2
---
PCGamesN Tuesday, June 14, 2022 6:59 PM
The Elden Ring mod The Convergence is now in development, and while its creator offered few hints about what to expect from the action RPG's unofficial expansion, if it's anything like their earlier project, Dark Souls 3 The Convergence, there's quite a bit to look forward to. Dark Souls 3 Convergence is essentially a fan-made expansion that adds new weapons and bosses, extensive redesigns for key areas, and even significant tweaks to existing systems such as covenants. Player response to the announcement was overwhelmingly positive, with most comments expressing excitement and disbelief that the project was actually happening.
The best Elden Ring builds
,
Elden Ring bosses
,
The best Elden Ring classes
---
PCGamesN Tuesday, June 14, 2022 6:03 PM
A new STALKER 2 trailer is a heavy dose of nostalgia for fans of the original survival FPS game. In 'Enter the Zone,' we're treated to a bumpy ride into the Chornobyl Exclusion Zone on the back of a speeding military truck, which is exactly the way the first game in the series opened way back in 2007.
Developer GSC Game World is headquartered in Kyiv, Ukraine, and has faced massive disruption due to the ongoing Russian invasion of the country. The latest dev diary includes a video of several GSC staffers talking about their experiences since the start of the war, with one developer living in a hallway, and another still waiting to hear from family members in Mariupol.
---
PCGamesN Tuesday, June 14, 2022 5:10 PM
The latest Fallout 76 update is out now and it adds three new public events to the MMORPG's list of wasteland activities, including one that pits you and some friends against teams of bloodthirsty combat robots in a series of spectacle battles run by a group of Blood Eagle raiders. The update, called Test Your Metal, is out now, and it's free for all Fallout 76 players.
The first new event is (also) called Test Your Metal, and it's the wasteland version of pro wrestling, with guns. If you're itching for some main event brawling, talk with Initiate Pappas at the Metal Dome north of Fort Atlas. There's a group of Blood Eagles, known as the Rust Eagles, who have set up organised robot vs. human gladiator battles there. If you can survive three rounds in the ring, there's loot, experience, and other rare rewards to be had by the winners.
Fallout 76 Mutations
,
Fallout 76 Perk Cards
,
Buy Fallout 76
---
PCGamesN Tuesday, June 14, 2022 5:09 PM
Your Starfield ship won't be handling any complex landing maneuvers, Bethesda's Todd Howard said in a new interview with IGN's Ryan McCaffrey. Rather than letting players fly their craft through the atmosphere and onto the surface of one of Starfield's 1,000 planets, the space RPG prefers keeping space and planet life separate.
"People have asked, 'Can you fly the ship straight down to the planet?' No," Howard said in the interview. "We decided early in the project that the on-surface is one reality, and then when you're in space it's another reality. You go through in your head all the things you want to do in a game like that and we try to say yes as much as possible."
Howard said the feature doesn't seem important compared to the amount of engineering involved to make it happen, and he'd rather the team spend that time and effort making your time on the surface and in space "awesome" separately and as good as they can be, though he didn't mention what to expect from space flight or while on planets.
Starfield release date
,
Best space games
,
Elder Scrolls 6 release date
---
PCGamesN Tuesday, June 14, 2022 4:53 PM
The STALKER 2 system requirements are here and they're almost as unforgiving as the Zone, meaning your gaming PC could be in for an upgrade if you plan to play the long-awaited sequel to the 2007 cult classic FPS game.
Investing in one of the best SSDs for gaming is a must in order to meet the STALKER 2 system requirements, with developer GSC Game World seemingly dismissing any notion of getting the game running on a hard drive. Not only that, you'll need to free up 150GB of space on your speedy storage solution too, in order to accommodate STALKER 2 on your system.
Xbox Series S and X versions of the game will boast ray tracing effects, so it's more than likely that those with the best graphics cards will be able to enjoy the same visual enhancements. Unfortunately, there's no word on whether STALKER 2 will support Nvidia DLSS or AMD FSR as yet but this could change as we get closer to launch.
---
PCGamesN Tuesday, June 14, 2022 3:32 PM
The Warcraft 3: Reforged update hinted at by Blizzard president Mike Ybarra in May is has finally arrived. The RTS game has a new update available on its public test realm, which includes upcoming features like ranked play, leaderboards, and player profiles.
According to the patch notes, Warcraft 3: Reforged version 1.33.0 allows players to pick between ranked and unranked play, with ladders that will reset at the start of each new season of multiplayer competition. Players will have a unique per-race MMR, as well as a separate MMR for random. You'll have to play five placement matches (again, per race) to receive an initial rank, and you'll see a breakdown screen after each game that displays any changes to MMR and ranking.
Ranks begin at 'unranked' and proceed through Combatant, Challenger, Rival, Duellist, Elite, Gladiator, and Champion. You'll also be able to check out where you stand on the leaderboards, which can be filtered by username, race, and game mode. You can find the leaderboard via the Versus screen.
Best strategy games on PC
,
Best PC games
,
Upcoming PC games
---
PCGamesN Tuesday, June 14, 2022 1:58 PM
DayZ Update 1.18 has arrived in the zombie survival game's stable branch, and it's going to leave a mark. That's because this patch adds an earth-shaking number of explosives, including a grenade launcher, fireworks, mines, and more.
DayZ's first grenade launcher arrives in the form of the M79, first used by the U.S. Army during the Vietnam War. It's a single-shot, break-action weapon that can hurl a 40mm grenade up to 300 metres. You can load it with smoke grenades (black, white, red, or green) and fragmentation grenades. Bohemia Interactive says it's also added another type of grenade that you can find in contaminated areas - we reckon it has something toxic in it.
Update 1.18 also adds the claymore mine, which can be detonated remotely. You can also craft new improvised explosive devices by combining protector cases with an explosive and some kind of trigger mechanism - that can be an alarm clock, a kitchen timer, or a remote detonation unit - which can also be used with the new plastic explosive added in this patch.
Best survival games
,
DayZ system requirements
---
PCGamesN Tuesday, June 14, 2022 1:46 PM
The next Overwatch 2 beta date is coming up fast, and it includes some brand-new content as well. Activision Blizzard announced on the game's official Twitter page that the second Overwatch 2 beta will go live on June 28. Details about signing up and what to expect from the FPS game's next beta will start rolling out on June 16, so keep your eyes peeled for more information soon.
The second Overwatch 2 beta will be available for PC like before, along with consoles for the first time, though whether it features cross-play yet is still unknown. However, it will include the newly announced Junker Queen, first shown off during the Xbox Bethesda showcase, along with a brand-new map. Of course, it'll likely still include the maps we already know about, including Monte Carlo, Toronto, and Rome.
Blizzard is also holding an Overwatch 2 showcase on June 16, so we'll likely get a first look at the new map then, and possibly even a look at the Junker Queen in action. So far, we've only seen her – admittedly very good – cinematic trailer, where she faces off against the Junker King, Howl, in a bid to unseat him for the first time in a dozen years.
Overwatch 2 heroes
,
Overwatch 2 release date
,
Overwatch 2 tier list
---
PCGamesN Tuesday, June 14, 2022 12:51 PM
Sweet Transit, a city-building game that's focused squarely on trains, will be pulling into Steam's Early Access station this summer, but you can get an early taste of that transport goodness right now, thanks to a free demo that's launched as part of the Steam Next Fest.
As we've noted, Sweet Transit is a kind of throwback to the old Transport Tycoon games, and its being built by one of the artists from Factorio, Ernestas Norvaišas. It has a very pleasant '90s aesthetic, and it's an interesting mix of almost Anno-style city building with the more complex scheduling and route construction and management found in the Transport games.
There's quite a bit going on in Sweet Transit, and the demo includes a four-part tutorial that guides new players through the ins and outs of building a village, connecting various sites with train routes, expanding your operations, and scheduling trains. You'll need to provide food and shelter for your workers, and make sure everything is linked up by roads and rails.
---
PCGamesN Tuesday, June 14, 2022 12:33 PM
The Steam Deck is undoubtedly enjoying huge success in the handheld gaming PC market, but that hasn't stopped competitors from attempting to meet its aggressively low price point with devices like the Ayaneo Air Plus using AMD's 'Mendocino' APU. However, benchmarks of an as yet unannounced AMD Ryzen 7000 CPU point to Valve's custom APU potentially enjoying a somewhat comfortable performance lead.
Referring to results found on Userbenchmark (via Tum_Apisak), the AMD Ryzen 3 7320U bears several similarities to the custom silicon found in the Steam Deck. For instance, both processors boast four cores and eight threads, in addition to a base clock of 2.4GHz. It's unclear whether it's also built using the Zen 2 architecture, but this would be surprising given that we expect the Ryzen 7000 series to be primarily made up of Zen 4 CPUs.
Even if AMD builds this new 'Mendocino' processor on its newer microarchitecture, it probably won't come close to matching the Steam Deck in game benchmarks due to its less powerful integrated graphics. The Ryzen 3 7320U only has two RDNA 2 compute units to the eight found in Valve's handheld, giving the latter a significant advantage.
Zen 4 CPUs - everything we know
,
RDNA 3 GPUs - everything we know
,
Best gaming CPU
---
PCGamesN Tuesday, June 14, 2022 12:29 PM
If you've ever wanted an Assassin's Creed Valhalla roguelite experience, then AC Valhalla's new mode is probably for you. Ubisoft announced Assassin's Creed Valhalla: The Forgotten Saga as part of the series' 15th anniversary celebrations. The Forgotten Saga mode releases sometime in summer 2022 and is free for all existing owners of the action RPG.
In The Forgotten Saga, Eivor descends into Niflheim, aka Viking hell, and faces off against a number of threats, including what looks like bosses and other challenging foes. "Defy death" is Ubisoft's tagline for it, which sounds quite a bit like Viking Hades. Eivor will pick from a pool of rewards at the end of a challenge, which seem to focus mostly on weapons of various rarities, such as Mjolnir and Vindbogi, or they can cash in and get copper coins instead.
Eivor only has four slots, at least to start with, and one of them looks like it's dedicated to shields, so The Forgotten Saga likely relies heavily on careful resource management and learning from past mistakes. Like all good roguelites, you put your knowledge to use for the next run and hope for the best.
Assassin's Creed Valhalla review
,
How long is Assassin's Creed Valhalla?
,
Buy Assassin's Creed Valhalla
---
PCGamesN Tuesday, June 14, 2022 12:15 PM
Wondering which Starfield skills are right for your character? Todd Howard claims that the studio's new skill system "combines the best" from Bethesda's previous games, and we're inclined to agree. While Starfield's release date hasn't been finalised, it's never too early to start customising your character for the acclaimed studio's upcoming RPG.
After choosing your spacefarer's background and traits, Starfield skills are your go-to for shaping how you'll navigate combat, diplomacy, and survival in the long term. These skills are split into five separate paths: Physical, Social, Combat, Science and Tech, and are unlocked through a combination of spending skill points and completing challenges.
Starfield release date
,
Best space games
,
Elder Scrolls 6 release date
---
PCGamesN Tuesday, June 14, 2022 12:10 PM
Red Dead Redemption 2 mods have transformed Rockstar's open-world shooter. There's a mod that can cause you to spontaneously explode. There's a mod that lets you get a job, like being a bartender or a farmer.
However, fans of GTA 4 may remember all those excruciatingly painful deaths they inflicted on cops and pedestrians, where they would stagger backward from being hit and slam hard onto the pavement. If so, this new Red Dead mod might be for you.
Cineastic Euphoria Ragdoll Rework (or just C.E.R.R., because, crikey, what a name) tweaks the settings on Rockstar's physics engine to deliver Red Dead deaths that look more painful, more organic, and more reactive. Each zone on an NPC's body – legs, arms, torso, or head – comes with its own set of different responses, and characters have been reprogrammed to remain on their feet and try to fight back after they've been wounded. The results are agonisingly realistic. When you shoot somebody in Red Dead with this mod, rather than just drop to the floor, they will clutch at their injury, try to walk it off, but then stumble and fall on the ground with their arms out, struggling with the pain - just like they would in GTA 4.
Red Dead Redemption 2 PC review
,
RDR2 PC legendary animal hunts
,
RDR2 money guide
---
Rock Paper Shotgun Latest Articles Feed Tuesday, June 14, 2022 7:14 PM
How much should a 1440p 144Hz monitor cost, a good one, when it's on sale? Normally the answer is around $300, but today Monoprice have gone one further. Their Zero-G 27-in 1440p 144Hz curved monitor has dropped from $250 to $190 - mere pocket change*!
Exaggerations aside, this is a legitimately good price for a monitor of this spec, especially one that has actually attracted reasonable reviews in its category. It ticks a lot of boxes - great contrast, good colour accuracy, reasonable pixel density, a sturdy stand, four display inputs and FreeSync/G-Sync Compatible support. Not bad at all!
*for millionaires, I guess
---
Rock Paper Shotgun Latest Articles Feed Tuesday, June 14, 2022 6:51 PM
The RTX 2060 isn't the new hotness that it was a few years ago, but a global pandemic and chip shortage means that the card is still a surprisingly capable option three years later. The cheapest RTX 2060 on Amazon costs £370, but if you're willing to go refurbished you pay way less: just £190.
That's a heck of a deal for an RTX and DLSS-capable graphics card, especially given the GPUs come with a six month warranty from the folks at Laptop Outlet. This Zotac card will run rings around the GTX 1660 Super, the best card you could buy new for this price, especially in games that support DLSS to boost frame-rates.
---
Rock Paper Shotgun Latest Articles Feed Tuesday, June 14, 2022 5:49 PM
Microsoft Flight Simulator has been revising its world one country at a time, adding new monuments and landmarks and new photogrammetry to its cities. The latest update, released today, returns to the United States for World Update 10, and includes improved scenery for Seattle, San Francisco, New York and more, as well as landmarks from Disneyland to Blackbeard's Castle.
---
Rock Paper Shotgun Latest Articles Feed Tuesday, June 14, 2022 5:14 PM
Microsoft followed up this weekend's not-E3 Xbox showcase tonight with an extended look at a handful of the games shown. That mostly involved middle aged men in jeans talking through their marketing bulletpoints, but there were also a couple of new announcements in between. One of them was that co-op survival-me-do Valheim is heading to PC Game Pass this autumn.
---
Rock Paper Shotgun Latest Articles Feed Tuesday, June 14, 2022 4:42 PM
Assassin's Creed: Valhalla is getting a second year of post-release support. Included on the roadmap is a new free game mode inspired by roguelites. Called The Forgotten Saga, it has Eivor battling against waves of enemies in Niflheim, and try-die-repeating in order to attain unlocks which persist between runs. You'll find a trailer for it below.
---
Rock Paper Shotgun Latest Articles Feed Tuesday, June 14, 2022 4:02 PM
It should be a rule that any game which shows a slick, edited trailer at E3 (or not-E3) has to then release a longer, more illustrative piece of footage, too. That way we'll be able to take our dose of hype, then follow it with a dash of reality.
So it is with Outpost, a first-person base-builder with seemingly massive swarms that impressed during the Future Games Show. How does it look in the 8 minutes of playtest footage below? Less impressive - but still compelling.
---
Twinfinite Tuesday, June 14, 2022 7:03 PM
A Wordle a day keeps the... word doctor away?
---
Twinfinite Tuesday, June 14, 2022 6:07 PM
Today Atlus released one of its daily trailers of the upcoming JRPG Soul Hackers 2, focusing on the elements that will appear in the game.
---
Twinfinite Tuesday, June 14, 2022 5:52 PM
Today Paradox Interactive released another extensive video featuring an update about the upcoming strategy game, Victoria 3.
---
Twinfinite Tuesday, June 14, 2022 4:51 PM
Today, during the Xbox Games Showcase Extended livestream GSC Game World revealed a new trailer of Stalker 2: Heart of Chornobyl.
---
Twinfinite Tuesday, June 14, 2022 4:32 PM
Valheim is sailing to Xbox One and Xbox Series X|S!
---
Twinfinite Tuesday, June 14, 2022 4:21 PM
You Dun It Nao Arry Porrer!
---
Twinfinite Tuesday, June 14, 2022 4:18 PM
Potential ways to fix Baldur's Gate 3 annoying errors
---
Twinfinite Tuesday, June 14, 2022 4:08 PM
Squid Game: The Challange gets the green light for Netflix.
---
Twinfinite Tuesday, June 14, 2022 3:46 PM
Get a glimpse into the future!
---
Twinfinite Tuesday, June 14, 2022 3:35 PM
Time to get your grapple on! Here's where to find grapple gloves in Fortnite Chapter 3 Season 3!
---
Twinfinite Tuesday, June 14, 2022 3:06 PM
Microsoft hosted the Xbox Games Showcase extended, going deeper into the games presented at the Xbox & Bethesda Games Showcase last weekend.
---
Twinfinite Tuesday, June 14, 2022 2:51 PM
This is great news for console gamers.
---
Twinfinite Tuesday, June 14, 2022 2:47 PM
Nothing ever confirmed they won't kill you.
---
Twinfinite Tuesday, June 14, 2022 2:40 PM
Play the battle royale in real world
---
Twinfinite Tuesday, June 14, 2022 2:30 PM
Microsoft announced the 40th Anniversary edition for Microsoft Flight Simulator and Twinfinite interviewed Jorg Neumann about it and more.
---
Twinfinite Tuesday, June 14, 2022 1:50 PM
Overwatch 2's Beta is coming to console & PC later this month. Find out more about the new map and hero, Junker Queen, inside.
---
Twinfinite Tuesday, June 14, 2022 1:45 PM
Today Microsoft revealed the next world update for Microsoft Flight Simulator, and it's the United States again, including its territories.
---
Twinfinite Tuesday, June 14, 2022 1:44 PM
Play Nioh to prepare!
---
Twinfinite Tuesday, June 14, 2022 1:33 PM
Want to know when Overwatch 2 come out in early access format? Here is everything you need to know about this weird new game.
---
Twinfinite Tuesday, June 14, 2022 12:23 PM
Ubisoft hosted the Assassin's Creed 15th Anniversary Celebration and had quite a few news for fans of the franchise.
---
Siliconera Tuesday, June 14, 2022 3:00 PM
What if you got not only second chances, but perhaps even third and fourth ones? How would that shape your life? For abused noblewoman Anastasia, it means a chance to get revenge, bring a corrupt witch to justice, and maybe even find love along the way in Even if Tempest. It's an engrossing thing, especially as you wonder if your decisions will manage to keep her alive. I just wish I hadn't encountered so many technical issues while going through it.
Anatasia Lynzel's life torpedoed after her mother died. He married Evelina, the king's sister who also is considered an incarnation of a goddess on earth and has her own deceptively cruel daughter. Upon meeting Anastasia, Evelina refers to her as a witch. That's a being capable of despicable things. Anastasia spends the next eight years locked in a room in an attic, until her childhood playmate Prince Neuschburn brings her to the capital to marry his elder brother, the crown prince Conrad. Given her years of solitude, she needs to "prove" herself worthy of being queen. However, as she does so, she finds herself on trial as a witch and burned at the stake. It is then that she is given the ability to resurrect and use that to get revenge, find the evil witch in the kingdom, and return to the world.
As you may imagine, this means Even if Tempest can be a fairly graphic game! Anastasia has a rough life, which means she comes back with a real sense of purpose. She knows what her goals are and is going to accomplish them. It also means this isn't a straightforward visual novel. Yes, you're picking choices and doing lots of reading. But a part of that means investigating alongside love interests for one part of a route, then heading into a witch trial for the second half. It means you aren't just worrying about the right thing to say to make someone like you. You also need to know what to do to keep Anastasia alive, find the evidence you need, and deal with the trials in ways that expose truths.
This means Even if Tempest doesn't feel like other otome visual novels. At times, it can be more like an visual novel with adventure game tendencies instead. You're searching for revelations before critical moments. Once you're in a trial, you need to consider the correct approach during interrogations. Especially since responses here must be submitted within a matter of seconds. You never know when deciding to advocate, rebut, remark seek help, sympathize, or even stay quiet could be the right choice. Trials can go very wrong, very fast, if you don't present the right evidence or mess up. Which means saving often and in multiple slots is a huge help.
The thing about Even if Tempest is, you can't get every love interest or final chapters right away. Only certain routes are available when you start. (Crius and Tyril are your first choices.) Multiple playthroughs are required to woo everyone. The last character you'll pursue is the one designed to offer answers. That means watching Anastasia and other cast members go through all sorts of terrible events. Is it interesting? It depends on how you feel about the characters and more mature storylines. Can it be motivating? I mean, I wanted justice and a happy ending for my favorite characters by the end of it. But I also feel like it would have been more balanced if revelations had been spread out across the story, instead of rushing at certain points. At least there is a flowchart present in-game. which does make it easier to find your way through it all.
Especially since everything looks so good. Even if Tempest is packed with great character designs and environments. I especially love the nuance that means certain characters can look quite different from another perspective or when plot-related events happen. It's also great to see a heroine who ends up becoming a strong-willed individual and has a design that lets you see in an instance that she means business.
While Even if Tempest looks great, I encountered a number of technical issues. The most minor of which is the game not recognizing if you changed the protagonist's name. Even though I changed it to my own, other characters would frequently refer to her by the default name Anastasia. It also seems like the name of the goddess might not have been localized properly? It is Norna, but that doesn't sound like what the voice actors are saying. More unpleasant is how it would randomly crash while I played it. I managed to get through the entire introduction unscathed. However, once Anastasia took her destiny into her own hands, it would randomly encounter an error and send me to the Switch Home menu.
Even if Tempest is one of those Switch otome games that dares to be different, in terms of its gameplay, story, and tone. I appreciate what it does, even if that does mean I needed to spend a lot of time with it to unlock routes and endings. It's just a shame that I encountered so many crashes. I spend more time saving to ensure I wouldn't lose progress than I did making sure trials went as planned. Still, it is fascinating and a good addition to the system's library.
Even if Tempest is immediately available for the Nintendo Switch.
The post Review: Even If Tempest Can Be Fascinating appeared first on Siliconera.
---
Siliconera Tuesday, June 14, 2022 2:00 PM
We now know the Kamiwaza: Way of the Thief release date. The game, which tasks players with becoming a thief and evading authorities, will be out in October 2022. It will show up in North America first on October 11, 2022. Then on October 14, 2022, it will appear in Europe. There's also a new trailer going over its gameplay.
There's also a new trailer that shows what people will go through while playing Kamiwaza: Way of the Thief. It shows how stealthy folks will need to be when attempting to evade people and steal items. It also shows what happens if someone ends up being caught while stealing things.

Finally, here's a closer look at the Kamiwaza: Way of the Thief limited edition. PS4 and Switch copies are being sold through NIS America for $79.99 each. People get a Melodies of Edo soundtrack CD, five concept art cards, a Furoshiki cloth, and a crow tengu mask pin, all along with a physical copy of the game.
The Kamiwaza: Way of the Thief release date is October 11, 2022 in North America and October 14, 2022 in Europe. It will be available on the Nintendo Switch, PlayStation 4, and PC.
The post Kamiwaza: Way of the Thief Release Date Falls in October appeared first on Siliconera.
---
Siliconera Tuesday, June 14, 2022 1:30 PM
Pokemon GO developer Niantic announced that support for devices running Android 6 will come to an end. With the release of version 241, users with Android 6 will need to update the OS on their devices to continue playing the mobile game. The version update will only affect those with the past version. Users on Apple devices and those running on Android 7 won't have to worry.
The reason for Niantic choosing to end support for Android 6 is due to the developer wanting to streamline the process for creating new updates for Pokemon GO. It stated that it would like to prioritize and focus resources on support for "newer operating systems and technologies."
Niantic also shared a guide which details how Android users can update the OS on their device. However, those running on significantly older devices may not have access to Android 7.
In June 2022, the Pokemon GO Fest 2022 event began. During this period, users can catch Pokemon at increased spawn rates, with habitats rotating intermittently. Niantic released a list of habitats that will appear during the event, what Pokemon they can obtain in each habitat, and when these habitats change.
Pokemon GO is available on Android and iOS devices. Support for Pokemon GO on Android 6 devices ended with the version 241 update.
The post Pokemon GO Ends Support for Devices Running Android 6 appeared first on Siliconera.
---
Siliconera Tuesday, June 14, 2022 1:00 PM
The PC version of Yurukill: The Calumnination Games will show up on Steam around the same time as the console versions. A product page update confirmed a July 8, 2022 launch date for the game.
Initially, the PC version of Yurukill didn't have a release date shown on Steam, even though the console versions had gotten multiple. It was originally supposed to appear on consoles in June 2022. However, that got pushed back a month to ensure the overall quality of the final product.
As a reminder, the game offers a hybrid of adventure and shoot'em up gameplay. Players follow folks accused of crimes as they first investigate scenes. They also must keep their executioners from killing them during the process. Things eventually lead into the vertical-scrolling shooter segments. A demo is available on consoles, for people who want to see the introduction and follow Sengoku and Rina's story.
The PC version of Yurukill: The Calumniation Games will appear on Steam on July 8, 2022. It will show up in Japan on May 26, 2022 on the Nintendo Switch, PS4, and PS5. It will appear on the Switch, PS4, and PS5 in North America on July 5 and in Australia and Europe on July 8, 2022.
The post Yurukill PC Version Will Come to Steam in July 2022 appeared first on Siliconera.
---
Siliconera Tuesday, June 14, 2022 12:30 PM
Square Enix shared the full patch notes for Final Fantasy XIV Patch 6.15. This announcement included a list of new items and recipes that will appear as part of the update. This means users can now use the full patch notes as a frame of reference, instead of having to access the recipes in-game.
Among the new items are recipes for the following Job Classes:
Alchemist
Armorer
Blacksmith
Carpenter
Culinarian
Goldsmith
Leatherworker
Weaver
Among them are the Aetheroconductive Quill, Aetheroconductive Focus, Aetheroconductive Mammet, Iron Chair, Luncheon Coffer, Ornamental Crystal Array, Raised Wooden Deck, School Supplies, Simple Arched Window, and Sweetfish Skewers. Several of these item are available to view through the Lodestone. Among them are items that won the Final Fantasy XIV Furnishing Design Contest in 2018.
Final Fantasy XIV Patch 6.15 involved the implementation of several new types of content. More main scenario quests, the Arkasodara Tribe Quests, a series of new custom deliveries featuring Ameliance Leveilleur, more Hildebrand quests, and side quests starring Tataru all showed up.
However, one of the most notable changes that has arrived with the patch is the blocking of connections from blocking connections from TLS 1.0 and 1.1. This has made Final Fantasy XIV inaccessible to most Windows 7 and Mac 32-bit PCs for security purposes.
Final Fantasy XIV is available for PlayStation 4, PlayStation 5, and PC.
The post Final Fantasy XIV 6.15 Full Patch Notes Released appeared first on Siliconera.
---
Siliconera Tuesday, June 14, 2022 12:00 PM
Once again, there is confirmation the Bruce Lee estate doesn't have any legal issues with the Street Fighter character Fei Long. The family's official Twitter account in the past called such suggestions false. Now, Street Fighter 6 Director Takayuki Nakayama further confirmed that to Eurogamer at Summer Game Fest 2022 Play Days. [Thanks, Eurogamer!]
Here is the official statement Nakayama provided Eurogamer EIC Martin Robinson.
That whole Bruce Lee estate information they mentioned turned out to not be real. I can't say whether he's coming [to Street Fighter 6] or not, but there are definitely no legal issues.
A leak means we already know 22 of the characters who appear to be showing up in Street Fighter 6. Among the confirmed folks are Chun-Li, Guile, Ryu, Luke, and Jaime.
The last Street Fighter game with Fei Long in it is Street Fighter IV. While he wasn't in the original arcade release, he showed up a little later in the console version.
Street Fighter 6 is in development for the PlayStation 4, PlayStation 5, Xbox Series X, and PC. It will launch in 2023. The most recent Street Fighter game with Fei Long in it is Ultra Street Fighter IV for the PlayStation 3, Xbox 360, and PC.
The post Street Fighter 6 Director Says There are No Fei Long Legal Issues appeared first on Siliconera.
---
PC Invasion - FeedDDD Tuesday, June 14, 2022 6:00 PM
Alongside the release of World Update X: USA, Microsoft Flight Simulator has also gained a new bird in the hangar: the American-made classic twin-engine piston, the Beechcraft Model 18. With its all-metal body and beautiful design, the Model 18 is a retro gem and the fifth entry in Asobo's Local Legends series for the sim. The "Twin Beech" hails all the way from the late 1930s. It was released during one of the most active periods in aviation history — just before World War II began. Over a 30-year span, 9,000 units of the aircraft were produced. It became loved for its powerful radial engines, and was used across a wealth of facets, such as executive transport (hence its gorgeous interiors), along with more rugged operations like fire suppression and mapping. She was clearly built to last, as there remains a handful of active airframes to this day. Flying first class Even by modern standards, the Beech Model 18 is still a pretty capable machine. It can...
---
PC Invasion - FeedDDD Tuesday, June 14, 2022 5:30 PM
Over the weekend, Playground Games formally revealed a new Hot Wheels-themed expansion for Forza Horizon 5, the first for the open-world racer since its release. Microsoft has released an extended showcase event to provide further details behind some of the announcements, one of which being Horizon's new expansion. As Mike Brown, the creative director at Playground Games puts it, the team feels that now is the "right time" to take the Forza x Hot Wheels concept further than what was done back with Forza Horizon 3. Harder, better, faster, stronger While there has been some backlash against Playground for retreading old ground, Brown states that this was done due to fans asking for it. And with the newfound power of the Xbox Series consoles, Playground has been able to go bigger, much bigger, with the scope of it all. This is made obvious from the expansion's central location, Horizon Nexus, which will serve as its primary Festival site. While other sites...
---
PC Invasion - FeedDDD Tuesday, June 14, 2022 5:00 PM
STALKER 2 got a new trailer during the extended Xbox Games Showcase today, taking you into the Zones. The Zone, in which you'll experience the game, is an open environment teeming with mutants, anomalies, artifacts, and enemy factions. It's probably not a place you'd like to casually drive around in a truck. And yet, that's what we see a man doing in the trailer as narration clues us into the story of STALKER 2: Heart of Chornobyl. The trailer also confirms a new release window of 2023. In any game, film, or show in which there's a disaster or threat of one, I always feel cautious when someone says everything is fine. Because that usually means everything is not fine, so far. The narration during the 'Enter the Zone' trailer for STALKER 2 throws out such red flags. Two unseen parties discuss the perimeter of the Chornobyl Exclusion Zone. The doctor assures his asker that, yes, "the zone has remained stable for years." Howeve...
---
PC Invasion - FeedDDD Tuesday, June 14, 2022 4:30 PM
While Asobo normally announces the location of a Microsoft Flight Simulator World Update a few weeks in advance, it notably kept this one under wraps until launch day. Today's World Update X, takes Microsoft Flight Simulator players back to the United States. If it feels like you're experiencing déjà vu — you're not. This is actually the second time that a World Update has featured the USA as its location. But now, its scenery has been outfitted with even more enhancements that stretch from the Pacific Coast to Coast, and even to its outer Territories. Back and better than ever Yellowstone National Park, the Florida Keys, Walt Disney World, Seattle (Washington), and San Francisco (California) make up just some of the newly enhanced areas in this new World Update. Aside from injecting new "high-resolution satellite and aerial imagery" along with improved elevation modeling data, World Update X features over 87 new Points of Interest that the...
---
PC Invasion - FeedDDD Tuesday, June 14, 2022 3:30 PM
The launch of Fortnite Chapter 3 Season 3 has started a huge party on the island and everyone is invited. The new season kicked off with new points of interest, new weapons added to the loot pool, and much more. Epic Games is continuing to keep the season fresh by adding a Grapple Glove to Fortnite. If you were a fan of the Spider-Man Web Shooters, you're sure to love this new item. However, the Grapple Glove has its differences compared to the Web Shooters. Similar to the Spider-Man Web Shooters, you shoot the Grapple Glove at a surface, such as a building, and you will be propelled into the air. With the Grapple Glove, each consecutive swing gets faster until the third swing. That's when you hit the maximum speed. If you land on the ground, there is a short cool down before you can begin swinging again. Also, sliding out of a swing will allow you to slide much faster compared to a regular slide. That is not all, though, as the Grapple Glove can be used to pull items towar...
---
Tabletop Gaming News Tuesday, June 14, 2022 6:00 PM
---
Tabletop Gaming News Tuesday, June 14, 2022 5:00 PM
---
Tabletop Gaming News Tuesday, June 14, 2022 4:00 PM
---
Tabletop Gaming News Tuesday, June 14, 2022 3:00 PM
---
Tabletop Gaming News Tuesday, June 14, 2022 2:00 PM
---
Tabletop Gaming News Tuesday, June 14, 2022 1:00 PM
---
Player Assist | Game Guides & Walkthroughs Tuesday, June 14, 2022 6:09 PM
Pokemon Legends: Arceus is set in olden times in the Pokemon world when it was rare to find harmony between people and Pokemon. Set in the Hisui region, modern-day Sinnoh, you will join the Galaxy Expedition Team (Galaxy Team for short) as a member of the Survey Corps stationed in Jubilife Village. You will be […]
---
Player Assist | Game Guides & Walkthroughs Tuesday, June 14, 2022 5:00 PM
Are you wondering what those Legendary Gems can do for your favorite characters in Diablo Immortal? We list every Legendary Gem and its ability bonuses in this guide. Ah, the Diablo Immortal Legendary Gem. Underneath its shimmering and shining glaze, this fabled Gem is the highlight of any negative review about the newest installment in […]
---
Player Assist | Game Guides & Walkthroughs Tuesday, June 14, 2022 4:00 PM
Minecraft players need tools to get through the game and successfully survive. Without tools, a player's actions may become limited due to the game mechanic, where doing anything barehanded will do no good. Important tasks such as mining and chopping wood that players must do to progress through the game rely heavily on the usage […]
---
Player Assist | Game Guides & Walkthroughs Tuesday, June 14, 2022 3:00 PM
One of the Shrines in The Legend of Zelda: Breath of the Wild is the Lanno Kooh Shrine, or Lanno Kooh's Blessing. The Shrine itself is no challenge at all. As you enter the Lanno Kooh Shrine, Link can immediately access the Shrine's chest and the altar and talk to the monk. The real challenge […]
---
Player Assist | Game Guides & Walkthroughs Tuesday, June 14, 2022 2:04 PM
Normal Gems provide immediate status upgrades to your character in Diablo Immortal. Generally, the word "normal" denotes a usual or average quality in items, effects, or equipment in MMORPG. However, in terms of Diablo Immortal Gems, Normal Gems are only really called "normal" because of how insanely good the Legendary Gems' status buffs are in […]
---
Player Assist | Game Guides & Walkthroughs Tuesday, June 14, 2022 1:16 PM
The Mines of Moria are undoubtedly one of the most iconic locations in Lord of the Rings, but we have yet to return to the place after the events of Fellowship of the Ring. Epic Games has officially announced their Middle-earth-based game, which takes place in the ancient halls of Dwarrowdelf. Check out the announcement […]
---
Player Assist | Game Guides & Walkthroughs Tuesday, June 14, 2022 1:04 PM
Overwatch 2 finally gets an October release date, but besides the incoming character Sojourn, we are also getting another junker character in the form of Junker Queen. Thanks to the Xbox and Bethesda showcase, we have a new cinematic teasing the ruler of Junker Town. Watch this: Since players get to play Overwatch with Junker […]
---
Player Assist | Game Guides & Walkthroughs Tuesday, June 14, 2022 1:00 PM
Beidou is a 4-star character that uses a claymore as her weapon. Her elemental skill and elemental burst are Electro, but her attacks are primarily normal and charged, dealing Physical damage. Aside from this, you also need to consider the role and play style you are going for with your Beidou before choosing the weapon […]
---
Player Assist | Game Guides & Walkthroughs Tuesday, June 14, 2022 12:47 PM
We may have gotten a look at the remake for The Last of Us Part I, but HBO is set to adapt the game into a series with Pedro Pascal and Bella Ramsey. Just in, it has been confirmed the series has already wrapped filming. Showrunner Craig Mazin posted this: Several other posts have come […]
---
Player Assist | Game Guides & Walkthroughs Tuesday, June 14, 2022 12:37 PM
While we will not be getting the next Elder Scrolls game soon, Bethesda is promising us a space exploration game with Starfield. We just got a new look at the gameplay, and admittedly, some fans have found similarities with another space exploration title—No Man's Sky. Watch this comparison video from IGN: As you can see, […]
---
Gaming Instincts – Next-Generation of Video Game Journalism Tuesday, June 14, 2022 3:51 PM
---
Gaming Instincts – Next-Generation of Video Game Journalism Tuesday, June 14, 2022 3:08 PM
---
Gaming Instincts – Next-Generation of Video Game Journalism Tuesday, June 14, 2022 2:34 PM
---
Gaming Instincts – Next-Generation of Video Game Journalism Tuesday, June 14, 2022 1:58 PM
---
Pivotal Gamers Tuesday, June 14, 2022 12:03 PM
Hello folks. Giveaway.su is giving all the chance to win on CANDY EATERS TOURNAMENT. Read on for their offering. Hey, we have a new giveaway! 2000 "CANDY EATERS TOURNAMENT" keys were loaded to the website and are waiting for you to grab one free Steam key! Steam account with level 1 and Discord account are required to get the key from this giveaway. A few words about CANDY EATERS TOURN...
---
Level Up Tuesday, June 14, 2022 12:12 PM
Ubisoft held a special celebration stream in honor of Assassin's Creed's 15th Anniversary today and…