---
Kotaku Friday, January 21, 2022 9:02 PM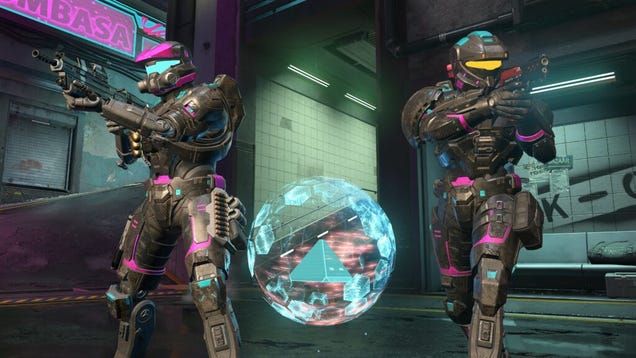 This is not a drill: Halo Infinite will soon let you play your way into earning credits for its in-game shop. 343 Industries senior community manager John Junyszek confirmed as much in a post on the Halo Waypoint forums tonight in what's known in the American PR business as a "White House news dump."
---
Kotaku Friday, January 21, 2022 5:30 PM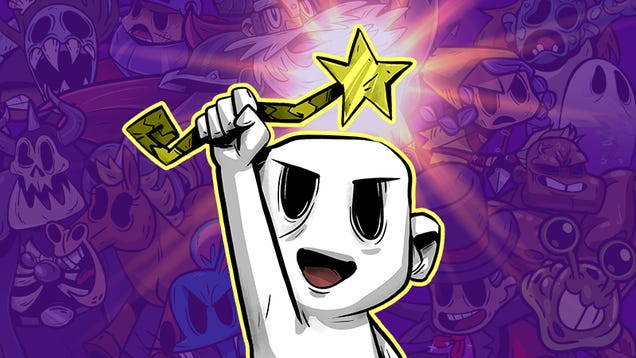 Nobody Saves the World is a game about filling up meters, leveling up, and watching the numbers get bigger. At first I didn't think it was quite working for me, but like the video game equivalent of an earworm wriggling its way into my grey matter, it wasn't long before the hours started flying by without me even…
---
Kotaku Friday, January 21, 2022 4:40 PM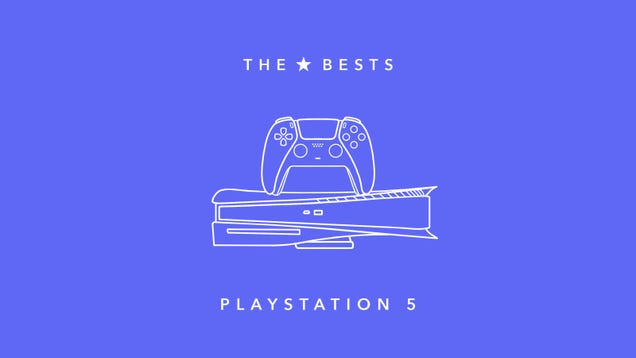 Congratulations! You weathered the queues and were able to nab a PlayStation 5. You've somehow finagled the thing into your TV stand and turned it on without issue. So, what comes next? Of all the options at your fingertips, which games deserve your time and energy?

---
Kotaku Friday, January 21, 2022 4:20 PM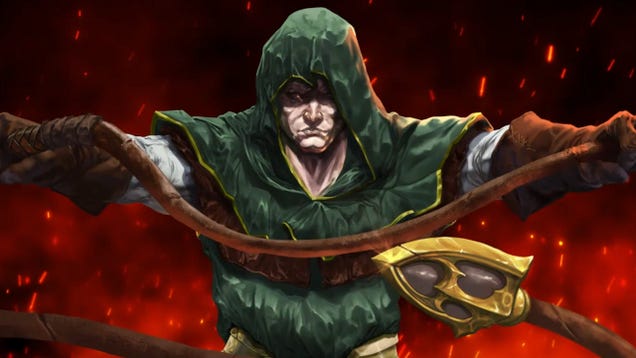 Over the last few days, I've been consumed by a game called Vampire Survivors. It's cheap, both in terms of price (only $3) and presentation (giant buttons that look more suited to mobile than PC), while very obviously lifting most of its aesthetic inspiration from the Castlevania series. But I can't get enough of…
---
Kotaku Friday, January 21, 2022 3:50 PM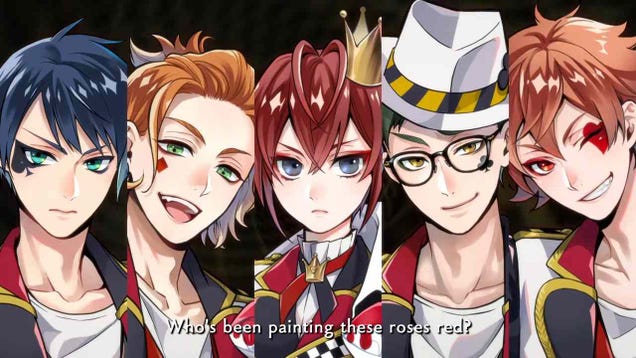 Disney's Twisted-Wonderland has already been out in Japan for two years. Yesterday, the gacha mobile anime academy game was finally released in English. I can best describe it as "What if Disney Japan gave its IP to the creator of the manga Black Butler and asked her to design an anime Hogwarts game?" The result is a…
---
Kotaku Friday, January 21, 2022 3:30 PM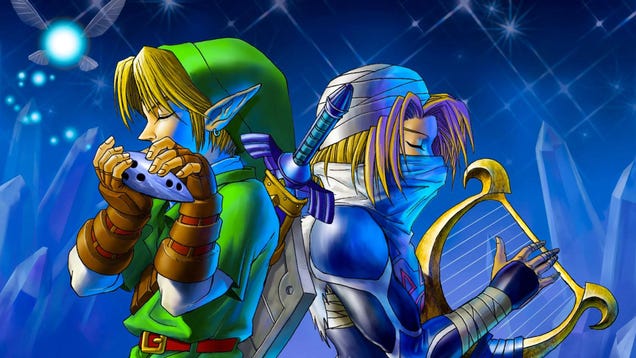 It seems Nintendo might be listening to Switch Online fans regarding emulation issues with some of the classic games it offers. Following a January 20 NSO update, which brought Rare's 1998 N64 platformer Banjo-Kazooie to the subscription service, it appears that water in The Legend of Zelda: Ocarina of Time has been…
---
PCGamesN Friday, January 21, 2022 6:55 PM
We all know Sid Meier best as the creator of Civilization, but he only led design on one of those, and he's got a whole catalogue of classics outside of it. Among his earlier games are a set of flight simulators developed at MicroProse, which are now available on Steam. The release comes as part of the ongoing MicroProse revival and also sees the modern launch of several more of the publisher's OG simulation games.
As for Meier's games, you can now pick up both Solo Flight and F-15 Strike Eagle. Solo Flight was released in 1983, in the very earliest days of PC flight simulators. F-15 Strike Eagle was released in 1984, and spiced up the whole 'flying around' thing with combat missions.
While MicroProse would later be known for a wider variety of game genres, including numerous strategy classics like the original Civilization and X-COM, Meier originally co-founded the company alongside Bill Stealey with an initial focus on flight simulation. Several of MicroProse's later sims - Harrier Jump Jet, Dogfight: 80 Years of Aerial Warfare, and The Ancient Art of War in the Skies - are also now on Steam.
---
PCGamesN Friday, January 21, 2022 4:39 PM
Diablo II: Resurrected is gearing up for its first major patch and content update, which will first appear on the RPG game's public test realm January 25. Update 2.4 makes a whole host of impactful changes, making big tweaks to spellcasting, class balancing, and Hell difficulty. The patch also includes new Horadric Cube recipes, new rune words, and more.
One of the biggest changes coming to the PTR in the patch is the individualisation of casting cooldowns. The developers explain that using a skill that has a casting delay "will no longer add the cooldown to all other skills that have Casting Delays." The idea here is to "allow players to use more varieties of skills and promote more gameplay." The net result should be significantly faster casting in the field.
Each Diablo II: Resurrected character class has seen adjustments to their skills as well. The Diablo team has approached this change pass with an eye to adding buffs to underused skills, rather than making nerfs to anything they saw as overpowered. So expect to have more solid options when it comes to Diablo II: Resurrected's most demanding content.
Diablo 2: Resurrected review
,
The best RPG games
,
The best Diablo 2 Resurrected classes
---
Twinfinite Friday, January 21, 2022 7:08 PM
---
Twinfinite Friday, January 21, 2022 5:30 PM
---
Twinfinite Friday, January 21, 2022 3:05 PM
The Book of Boba Fett Chapter 4 just ended, and many fans are heralding it as the best episode yet. This episode featured plenty of action, interesting characters, and a lot of cool new stuff that really pushes the plot forward. Just like every other episode, Disney was nice enough to encapsulate everything that was […]
The post All the Stunning Concept Art From Book of Boba Fett Chapter 4's Credits appeared first on Twinfinite.
---
Siliconera Friday, January 21, 2022 4:00 PM
There will soon be a GFuel flavor inspired by the Naruto Shippuden anime series. The new variety will appear on February 2, 2022. It is an energy formula dubbed Sgae Mode. The flavors are going to be a combination of pomelo and white peach. People will be able to get it in a tub or in a collector box. Prices aren't listed yet. However, a tub tends to cost about $35.99. As for the collector box, it will likely cost $39.99 like the others.
The official art for the drink powder already ended up being shared. Everything shows Naruto in Sage Mode. Like all tubs, it includes enough powder to make 40 servings of the drink. The collector's edition box includes a tub and a tumbler with the series' logo and Naruto on it. (That container can be used to mix up your GFuel drinks.) The limited edition box also features art of Sage Mode Naruto in front of Hokage Rock.
[gallery columns="4" ids="913720,913717,913718,913719" link="file"]
There are often GFuel flavors associated with different celebrities, characters, or games. For example, Sonic has two GFuel flavors.
The Naruto Shippuden GFuel will launch on February 2, 2022. Ahead of its debut, people can join a waitlist for both the tub and the collector's box.
The post Naruto GFuel Will Taste Like Pomelo and White Peach appeared first on Siliconera.
---
Siliconera Friday, January 21, 2022 3:00 PM
Since the release of Fire Emblem: Three Houses' Cindered Shadows DLC pack, rumors have been swirling about where the franchise goes next. A remake? A new game? There's one thing on which most rumors seem to agree: that new Fire Emblem game should be on the way soon. So what do you want to see?
---
The Tellius games have a special place in my heart. If only because they were the first Fire Emblem games I properly played! While my current playing of The Great Ace Attorney has no bearing on this topic, it did put into my head the idea of duology games being released as one bundle on another platform. I would very much like to see Fire Emblem: Path of Radiance and Fire Emblem: Radiant Dawn together on the Nintendo Switch.
It's been a long time since the two Tellius games came out, so it would be fun to experience the stories and characters again with modern Fire Emblem quality-of-life updates. Newer fans who have difficulty obtaining the game can also have the chance to properly meet Ike in his home game. — Stephanie
I think it is time for Fire Emblem: Genealogy of the Holy War. The characters show up often in Fire Emblem Heroes, so there's already a sense of familiarity. The game involves that "children" mechanic Intelligent Systems so loves to include in more recent installments. And if Nintendo really wanted to go above and beyond? Thracia 776 could be in there too. It's a big part of the series' history. It's time we see it in some form worldwide. — Jenni
I'm excited for any new Fire Emblem console titles, including remakes of the classic gems. But as a Musou aficionado? I'm wondering whether Koei Tecmo's Nintendo development team is going to start working on a sequel to Fire Emblem Warriors. After all, Hyrule Warriors: Age of Calamity is now completely done.
The first game showed potential with its gameplay systems that combined strategy and action well. However, the limited roster of characters and classes left a lot to be desired. I feel like the new game will be a blast if the team can let characters promote to different classes. — Kite
As a grizzled vet of the series, I'd love to see remakes and remasters of the old stuff! Of course I would. But looking to the future? I'd really like to see a return to the tactical crunch of the old games within Three Houses' larger, more modern framework. Where that game dropped the ball was in map design, difficulty and the unfortunate side effects of full character customization. If everyone can be everything? It limits how distinct they feel and the roles they can perform. I miss the feeling of units as precious resources with real specialties and picking the right team for each battle's combat puzzles.
If that's too much to ask? Yeah, I'll settle for a Genealogy remake. That game could really benefit from modern conveniences. — Graham
I've said on the record that I've tried many Fire Emblem titles but ended up bouncing off them, the only exception so far being Fire Emblem: Three Houses. I don't necessarily need a new Three Houses title! That game was a little too long for my taste. But a future Fire Emblem that can take some of its unique aspects? Like a focus on a home base, a time-management aspect, and the use of battalions to enhance the sense of scale? That would be welcome. — Josh
---
What new Fire Emblem game do you want to see? Let us know in the comments or on Twitter! And read our other handy roundtables for more thoughts from the Siliconera team.
The post What Do You Want in a New Fire Emblem Game? appeared first on Siliconera.
---
Destructoid Friday, January 21, 2022 8:57 PM
---
Destructoid Friday, January 21, 2022 6:30 PM
---
Destructoid Friday, January 21, 2022 6:00 PM
---
Destructoid Friday, January 21, 2022 5:30 PM
---
Destructoid Friday, January 21, 2022 5:00 PM
---
Destructoid Friday, January 21, 2022 4:30 PM
---
Destructoid Friday, January 21, 2022 3:45 PM
---
Destructoid Friday, January 21, 2022 3:00 PM
---
PC Invasion - FeedDDD Friday, January 21, 2022 6:30 PM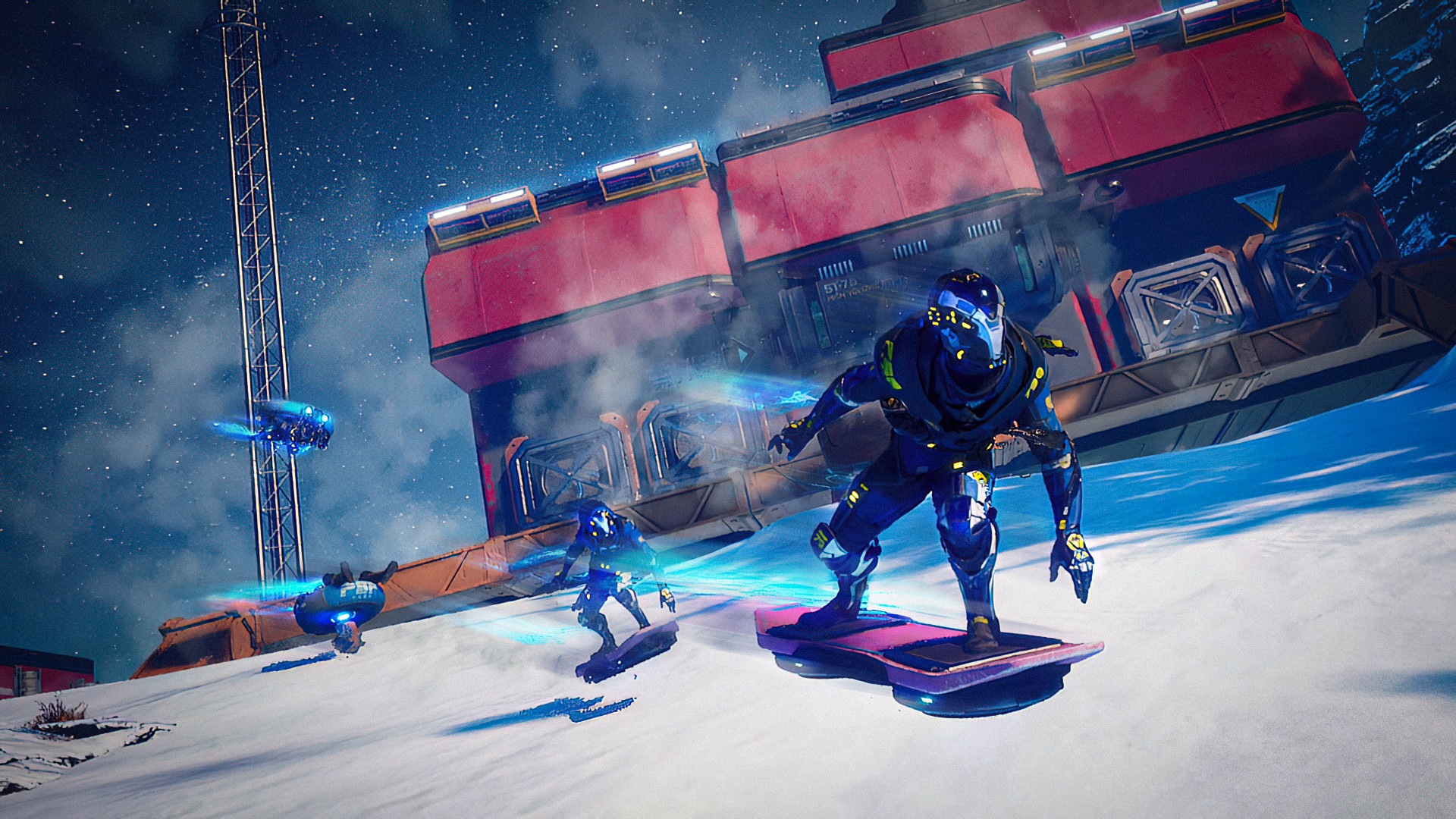 Developer Blue Isle Studios describes LEAP as a multiplayer first-person shooter that blends numerous genres and styles. It's got different character types, called exosuits, that come with varying abilities. There's a classic assault class, a turret builder, a heavy weapon-wielding bruiser, and a stealth sniper. There are tactical elements to the gameplay similar to what you would find in Battlefield. But the combat lies firmly in the realm of an arcade shooter. You can also take to the skies in a hoverboard to move around the maps, which come in a few different sizes. I was very excited to preview LEAP closed beta, hoping it would be a new shooter for me to sink numerous hours into. It was not what I expected. I was expecting something like Apex Legends, one of my favorite shooters. But the only resemblance to Apex is that you have a class ability and an ultimate ability. The gunplay in LEAP is a lot more like Halo. The movement too, for that matter. It feels like it was made...
---
PC Invasion - FeedDDD Friday, January 21, 2022 4:30 PM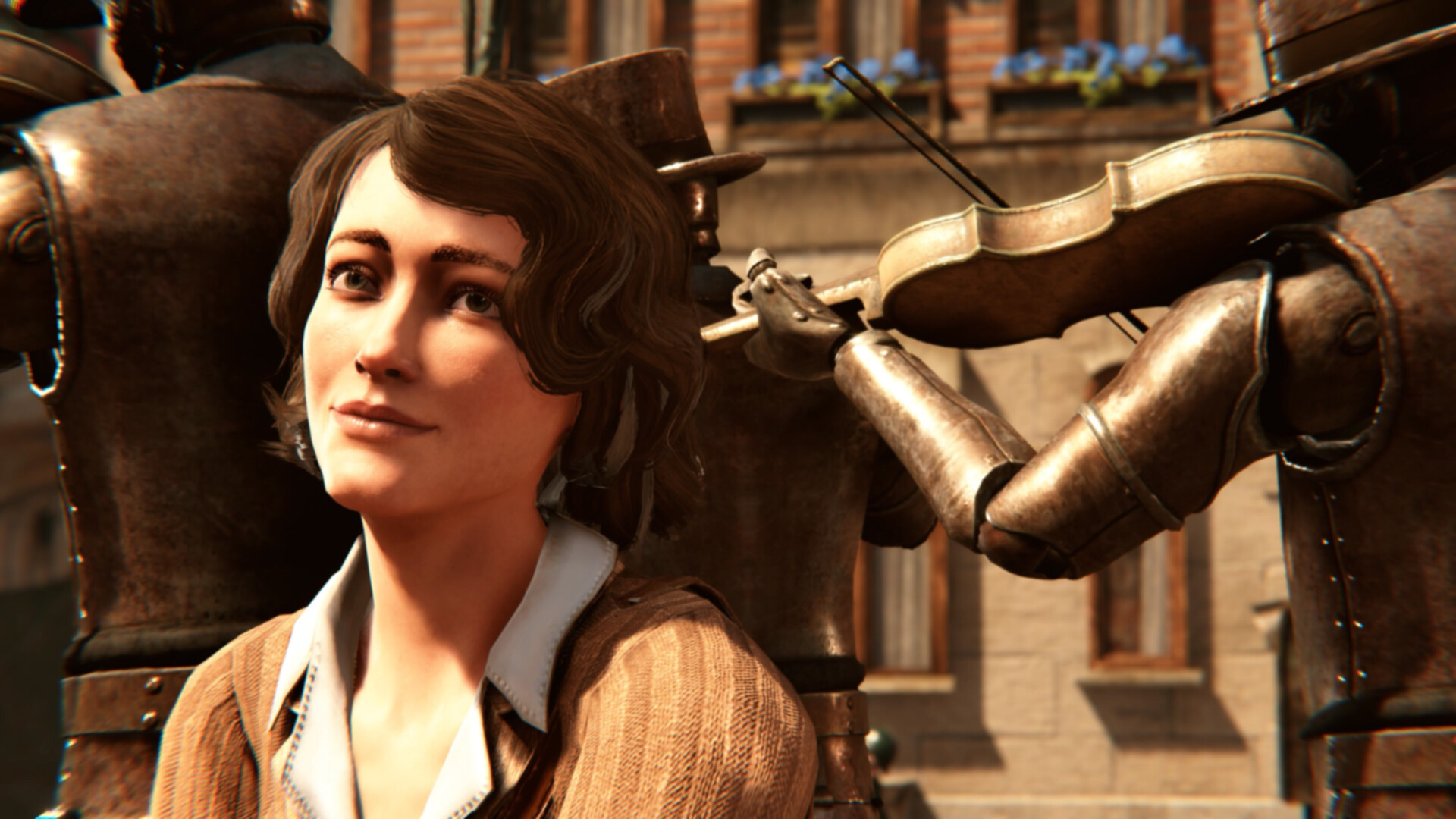 Step aside, February, it looks like March is aiming to be another big gaming month. Other than The Settlers, Shadow Warrior 3, and the Ghostrunner DLC, now we have Syberia gearing up to release in less than two months. Publisher Microids announced today that Syberia: The World Before, which got delayed late last year, has found a release date for March 18. Originally scheduled for December, but the developer desired some more time for spit and polish. In a message, Microids wrote that it wanted to "make sure [the game] does fans right." It was a noteworthy statement, as Syberia games had fallen off in quality since the second game. We last explored the world as Kate Walker in 2017's Syberia 3, and fans weren't enthused. The developer has a lot to prove with Syberia: The World Before, so I doubt anyone was against it taking the extra time. So far, Microids and developer Koalabs are keen on putting Syberia back on track. "We wanted to offer the bes...
---
PC Invasion - FeedDDD Friday, January 21, 2022 4:00 PM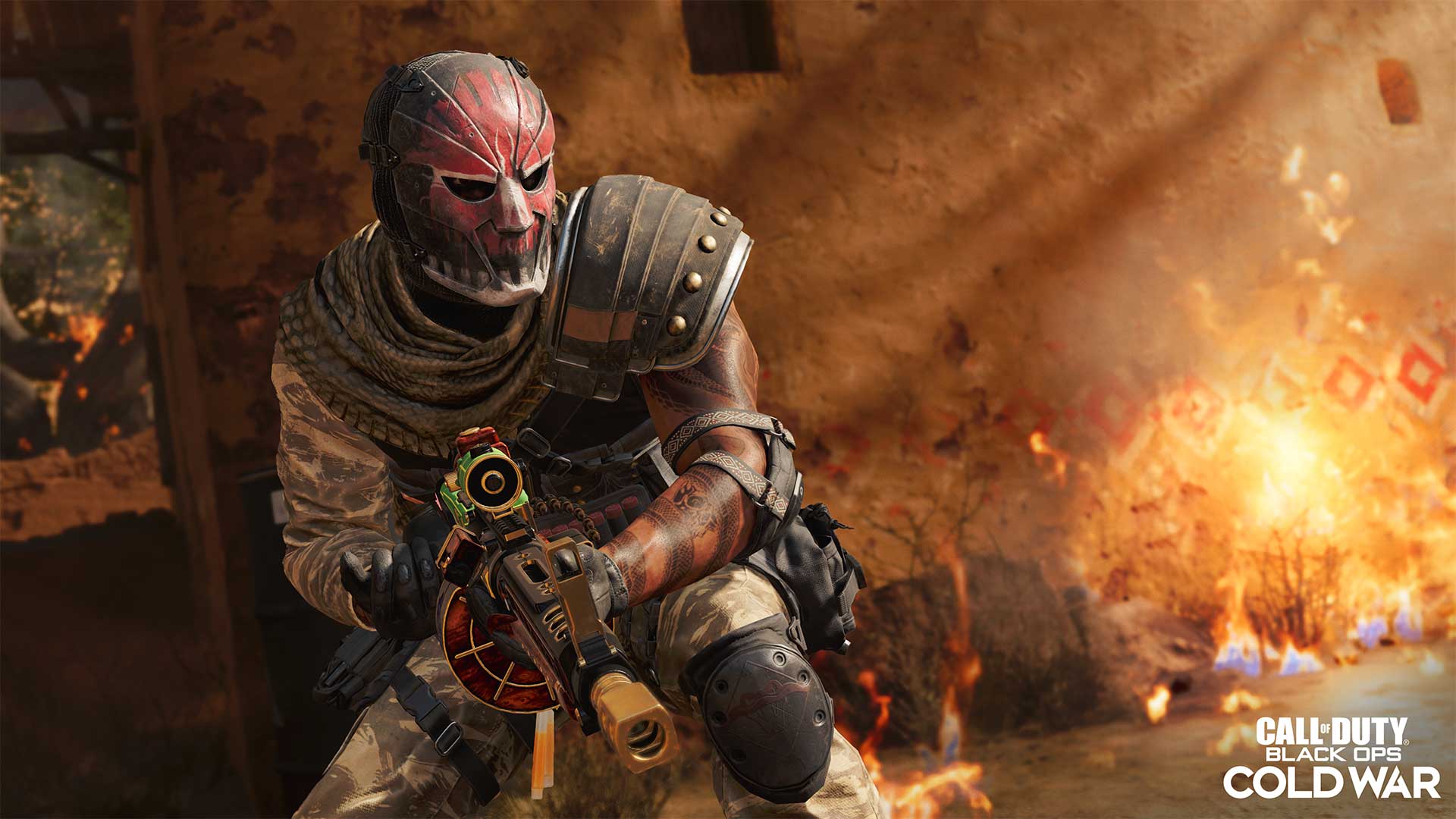 In the midst of all the news surrounding Activision Blizzard's abuses and the recent acquisition by Microsoft, a genuine milestone for the gaming industry just occurred. The quality assurance team at Raven Software, one of Activision's subsidiaries, has formed the very first video game labor union at a major US corporation, which goes by the name Game Workers Alliance. This union aims to have Activision Blizzard's leadership recognize it without attempting to break it up or retaliate against it. Game Workers Alliance has chosen to unionize alongside the Communications Workers of America, the largest labor union currently residing in the United States. So far, Game Workers Alliance has garnered the support of 78% of Raven Software's QA team, at least according to an anonymous representative of the union who spoke to Polygon. A constantly-evolving situation The formation of this union comes as Raven Software's QA employees continue their strike tha...
---
Tabletop Gaming News Friday, January 21, 2022 6:00 PM
---
Tabletop Gaming News Friday, January 21, 2022 5:00 PM
---
Tabletop Gaming News Friday, January 21, 2022 4:00 PM