---
Kotaku Thursday, October 12, 2023 6:00 PM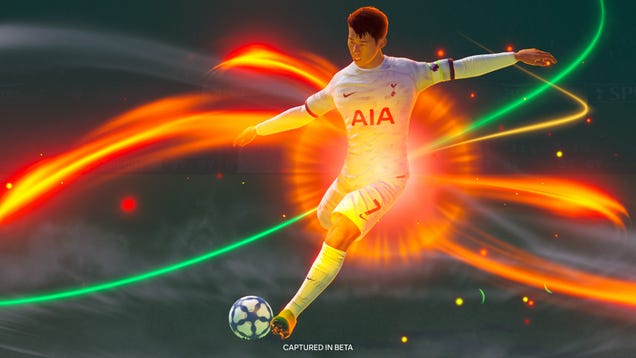 EA's next soccer game is going to be a bit different than most of its countless sports releases. That's because, unlike FIFA or Madden, its upcoming FC Tactical is a turn-based RPG-like soccer game featuring magical-seeming special moves. Weird, but intriguing!
---
Kotaku Thursday, October 12, 2023 3:50 PM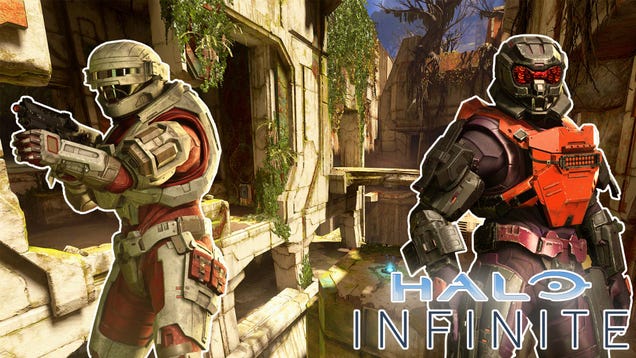 ---
Kotaku Thursday, October 12, 2023 3:45 PM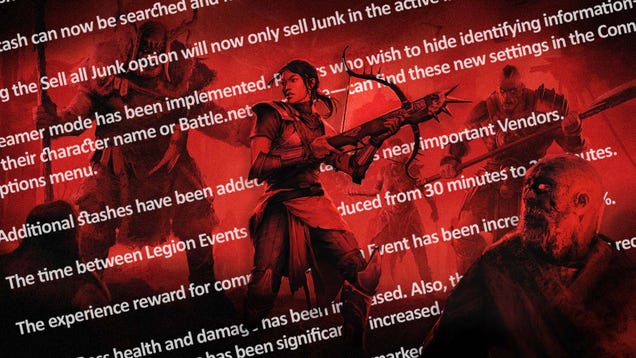 Diablo IV's second season, the "Season of Blood," is set to go live next week, bringing with it some big changes that Blizzard hopes will improve the action-RPG and bring back players. And while we'll have to wait to see if Patch 1.2.0 can pull that off, I can at least tell you that, yes, update 1.2 is massive, with…
---
Kotaku Thursday, October 12, 2023 3:00 PM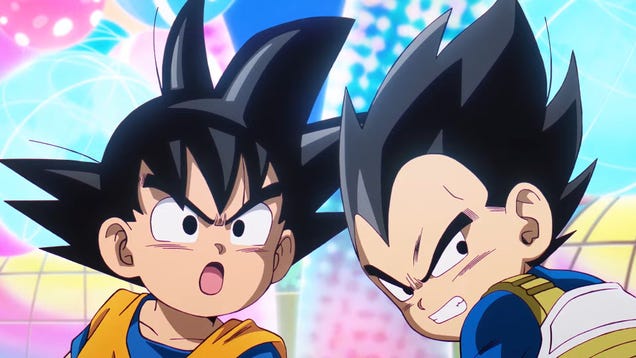 Today at New York Comic Con, Toei Animation announced a brand-new Dragon Ball anime series coming next fall.
---
Kotaku Thursday, October 12, 2023 2:21 PM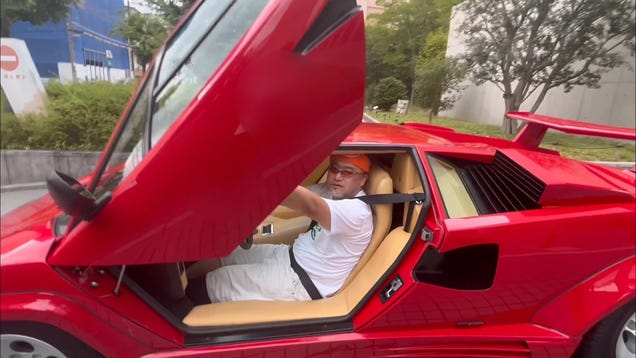 After announcing that he would do so late last month, Bayonetta director Hideki Kamiya left his job as vice president at PlatinumGames on October 12. And the very same day he became free of the studio he'd co-founded, he also hard-launched a new YouTube channel, "Hideki Kamiya Channel." Its first and only video (which…
---
Kotaku Thursday, October 12, 2023 1:25 PM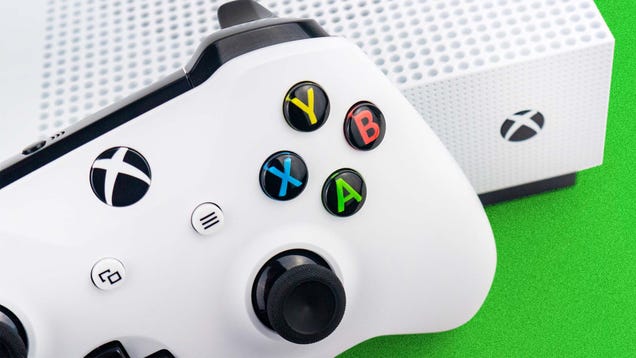 Microsoft's getting ready for the holiday shopping season with a new Xbox Series S bundle that includes three months of Game Pass Ultimate at no additional cost. When you consider how many great games are available on Game Pass and how solid the tinier Xbox Series S is as a console, this new starter bundle might be…
---
Kotaku Thursday, October 12, 2023 1:10 PM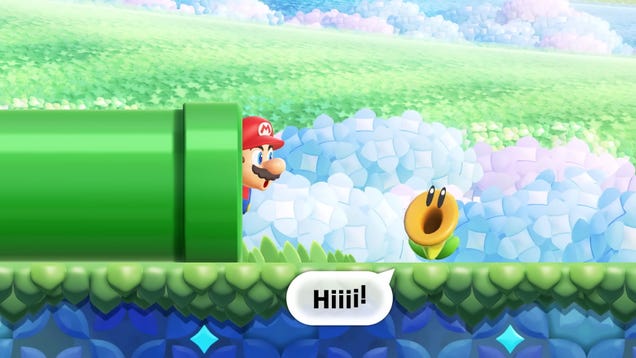 Fans believe they might have discovered who the new actor for Mario is in Super Mario Bros. Wonder.
---
Kotaku Thursday, October 12, 2023 1:00 PM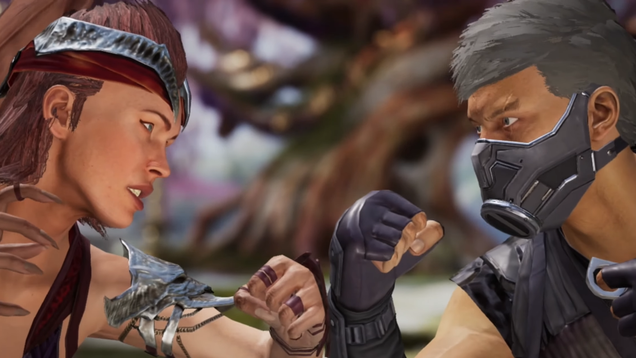 The Switch version of Mortal Kombat 1 released in an absolute state. It's one of the widest gaps in quality we've seen between Nintendo's device and its console contemporaries. But for better or worse, NetherRealm Studios and the port teams at Shiver Entertainment and Saber Interactive are still supporting it, and…
---
PCGamesN Thursday, October 12, 2023 7:16 PM
Counter-Strike 2 built up an unbelievable amount of excitement for itself prior to its recent launch. Fans have waited years for Valve's new shooter after exhausting hundreds and thousands (maybe even hundreds OF thousands) of hours in CSGO. Now that CS2 is finally here and open to all players, the developer has been releasing steady updates to address bugs, tackle other issues, and implement features. The most recent update fixes what could be one of the funniest bugs ever, much to our dismay.
MORE FROM PCGAMESN:
CS2 crosshair
,
CS2 ranks
,
CS2 skins
---
PCGamesN Thursday, October 12, 2023 6:41 PM
Modern Warfare 3 is entering its second beta weekend, which means that updates are underway. The latest Call of Duty is pulling in players from all over the globe to test its gameplay and performance prior to its official launch. In addition to raising the level cap to 30, the developer is throwing in some fan-favorite features to the beta as well as brand-new maps and modes. Before we see things like Search and Destroy come to fruition though, a balance update is here to ensure MW3 weekend play goes more smoothly.
MORE FROM PCGAMESN:
Best FPS games
,
CoD Modern Warfare 3 release date
,
Best war games
---
PCGamesN Thursday, October 12, 2023 4:42 PM
When is the Prince of Persia The Lost Crown release date? It's been well over a decade since we got a proper entry in the Prince of Persia series, and once again, Ubisoft is changing up the gameplay from a 3D action game to a 2.5D Metroidvania-esque adventure with a heavy emphasis on exploration and combat. Unlike the Prince of Persia: Sands of Time remake, we got to know the release date from the get-go.
This time, we play a new character, Sargon, as the titular Prince has been kidnapped. It's up to Sargon and his Immortal companions to save the Prince, exploring a strange new land in this platform game and brawling with mythical beasts such as the Manticore. Prince of Persia: The Lost Crown is one of the first big games in 2024, so here's everything you need to know about the Prince of Persia The Lost Crown release date and any gameplay details we have from the trailers so far.
MORE FROM PCGAMESN:
Best platform games
,
Best adventure games
,
Best single-player games
---
PCGamesN Thursday, October 12, 2023 4:39 PM
Is Lords of the Fallen crossplay? The burden of being the Dark Crusader need not be one you take on alone, and we know co-op is possible. However, whether you can play the reboot of this Soulslike series with friends who own the PlayStation 5 or Xbox Series X|S version is another problem entirely.
We already know from the Lords of the Fallen Steam page that playing Lords of the Fallen multiplayer is possible, allowing for invading other players' games or defending against would-be aggressors. As it's not long before the Lords of the Fallen release date, we recommend you take some time to read our Lords of the Fallen review before you check in this guide to see if you can play the Soulslike game with friends using consoles.
MORE FROM PCGAMESN:
Lords of the Fallen bosses
,
Lords of the Fallen review
,
Lords of the Fallen classes
---
PCGamesN Thursday, October 12, 2023 4:36 PM
Does Lords of the Fallen have multiplayer? The 2023 Lords of the Fallen brings back the soulslike RPG for a new reboot just shy of a decade on from the original game. While the original game has legions of fans, one of the biggest complaints was the lack of multiplayer, so naturally the first question everyone wants to know about the reboot is whether there is LotF co-op.
Defeating tough bosses and exploring the vast world of an RPG game is made so much easier when you can take someone along with you, so no wonder it's a hugely requested feature in games like Dark Souls. Now that Lords of the Fallen is back in 2023, can we experience a co-op adventure with our favorite explorer friends? You can find out more about what it's like in our Lords of the Fallen review, but if you want the essentials, here's what we know about multiplayer ahead of the Lords of the Fallen release date, including both co-op and PvP.
MORE FROM PCGAMESN:
Lords of the Fallen bosses
,
Lords of the Fallen review
,
Lords of the Fallen classes
---
PCGamesN Thursday, October 12, 2023 4:31 PM
Is Lords of the Fallen on Game Pass? Now the release date isn't far off, you're probably wondering if the action-adventure game is coming to Microsoft's subscription-based service this October. Here's everything we know about whether you'll be paying or slaying in this dark fantasy reboot.
Lords of the Fallen is a sequel to the 2014 title with the same name; it follows the events of the first game, picking up a millennia after the defeat of the demon God, Adyr. Now, the demon God is back, and you must raise your spectral lantern to face all kinds of horrors. The rise of Soulslike games has even worried the Lords of the Fallen developers, so it makes sense that you'd want to try out this Soulslike before committing. You can read our Lords of the Fallen review for our thoughts, but here's whether or not you can expect to see it on Game Pass when the Lords of the Fallen release date rolls around.
MORE FROM PCGAMESN:
Lords of the Fallen bosses
,
Lords of the Fallen review
,
Lords of the Fallen classes
---
PCGamesN Thursday, October 12, 2023 3:33 PM
It might be rather a far cry from his previous work on the likes of Grand Theft Auto, Red Dead Redemption, and the Call of Duty series, but developer Tony Gowland's new game Dungeon Golf is a quirky, fun spin on mini-golf with a ton of charm, and it's getting a big free update to celebrate the Halloween season.
Best sports games
,
Best multiplayer games
,
Best indie games
---
PCGamesN Thursday, October 12, 2023 3:18 PM
Diablo 4 has been out in the wild for a decent while now, but Blizzard didn't reveal a Steam release for its latest entry to the iconic series until recently. With the upcoming Season of Blood and Steam launch quickly approaching, many fans are wondering whether or not they'll officially be able to play the game in a handheld mode via Valve's portable Steam Deck. We now know that Diablo 4 is already deemed verified for the device thanks to an update from Blizzard.
MORE FROM PCGAMESN:
Diablo 4 builds
,
Diablo 4 review
,
Diablo 4 classes
---
PCGamesN Thursday, October 12, 2023 2:10 PM
League of Legends may not always be my cup of tea, but its various champions, deep lore, catchy music, and aesthetically pleasing skins most certainly are. From the Sailor Moon-like Star Guardian line to the stunning Spirit Blossom collection, Riot's lineup of skins is tempting, even to players who generally avoid dabbling with in-game cosmetics. Some of my favorite skins are from LoL's virtual K-pop group, KDA, and it looks like we may get a boy band line to go alongside the girls' now.
MORE FROM PCGAMESN:
League of Legends Arena tier list
,
League of Legends patch 13.20
,
League of Legends tier list
---
PCGamesN Thursday, October 12, 2023 1:35 PM
What are the MW3 beta rewards? Every year, a new Call of Duty game is one of the most exciting entries in the gaming calendar, and with Modern Warfare 3 on the horizon in 2023, it's as good as any other. For us PC players, the time has come for that first taste of blood in the series' latest multiplayer entry as the beta opens up for all. To thank us for participating (like we need encouragement), Sledgehammer is giving out some pretty awesome Modern Warfare 3 open beta rewards to show off in the full game.
We play Call of Duty because we love it, right? But let's be honest, whatever the game and however deep our love for it, we could still always use a free cosmetic item here or there to keep us going. There are eight epic items up for grabs ahead of the Modern Warfare 3 release date, as well as four Twitch drops, and we've got them all listed here, as well as how to claim them during the MW3 beta. And they're worth getting, as some of these Modern Warfare 3 weapon blueprints might turn out to be among the best MW3 guns you could want.
MORE FROM PCGAMESN:
Best FPS games
,
CoD Modern Warfare 3 release date
,
Best war games
---
PCGamesN Thursday, October 12, 2023 12:41 PM
Civilization 6 is the benchmark for expansive, sprawling, and highly detailed strategy sims. You take its in-depth systems and attention to detail and combine them with the survival-based, often grueling aesthetic and style of Frostpunk, then maybe throw in a bit of Cities Skylines 2 and its focus on developing complex urban centers with a real sense of life. If that sounds like a mix for success - and if you want something else to look forward to, as well as Firaxis' upcoming Civilization 7 - then Synergy, a new strategy-based city builder coming soon to Steam is precisely the game you're after.
---
PCGamesN Thursday, October 12, 2023 12:34 PM
Is Persona 3 Reload Steam Deck compatible? You won't need to unlock a hidden power within to play Persona 3 Reload on the Steam Deck, as the newest addition to the Persona series has received the highest appraisal from Valve. Experiencing the updated graphics and signature style of this beloved Atlus RPG will be perfect to play on the go, if the previous games in the series are anything to go by.
The Persona 3 Reload system requirements ask for 30GB of install space, and although this isn't as demanding as other PC games available today, it can still take up a hefty chunk of your handheld's storage. Check out the best microSD cards for Steam Deck, to get more of that precious storage space, especially if you're sporting that 64GB model of the PC gaming handheld.
MORE FROM PCGAMESN:
Best graphics card
,
Best gaming PC
,
Best SSD for gaming
---
PCGamesN Thursday, October 12, 2023 12:08 PM
How long is Lords of the Fallen? Hexworks' grimdark soulslike reboot promises to send players on an epic journey across Mournstead in order to stop the resurrection of a demon god. You can expect your playthrough to involve traversing multiple worlds and inevitably dying to tough-as-nails bosses. But just how long will it take to complete the story and save the world? We've got the answers.
There are plenty of factors that can affect the length of time it takes to beat Lords of the Fallen. For a start, the Lords of the Fallen classes all have their own benefits and drawbacks - so if you're looking to beat the action-adventure game in record time, the best Lords of the Fallen builds should do the trick. We played through the game for the Lords of the Fallen review, so with that being said, here's how long it takes to beat Lords of the Fallen, both according to us and to the developers.
MORE FROM PCGAMESN:
Lords of the Fallen bosses
,
Lords of the Fallen review
,
Lords of the Fallen classes
---
Rock Paper Shotgun Latest Articles Feed Thursday, October 12, 2023 4:16 PM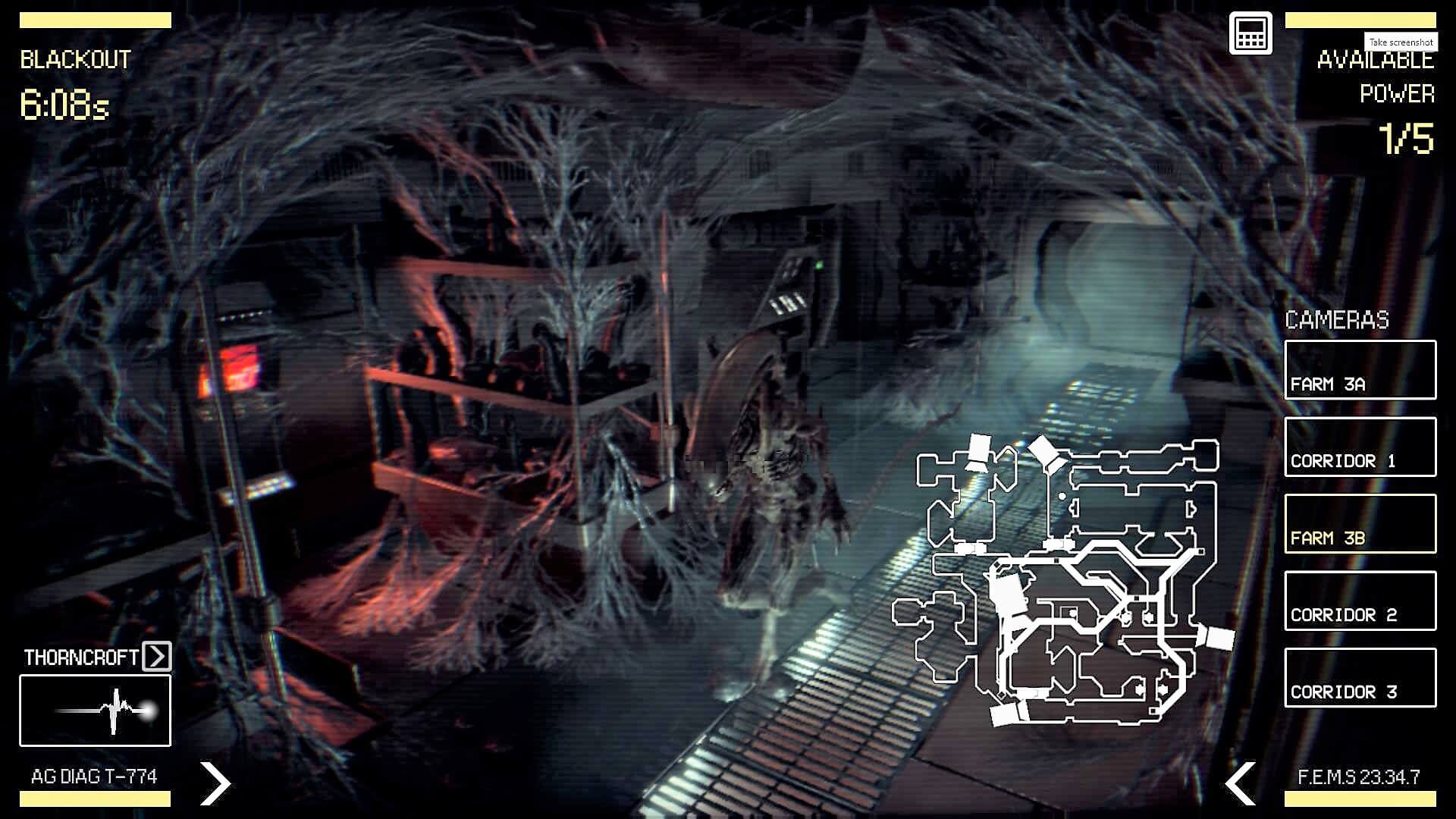 How about a little something to lower your spirits? FoxNext have announced that they're delisting or, ugh, "sunsetting" 505 Go's Alien: Blackout, the surprisingly solid mobile and tablet horror game you could summarise as Five Nights at Freddy's, if Freddy's were a subsidiary of Weyland-Yutani. You've got until 31st October to play it, after which all development and support for Blackout will cease and the game will no longer be available to buy.
---
Rock Paper Shotgun Latest Articles Feed Thursday, October 12, 2023 3:07 PM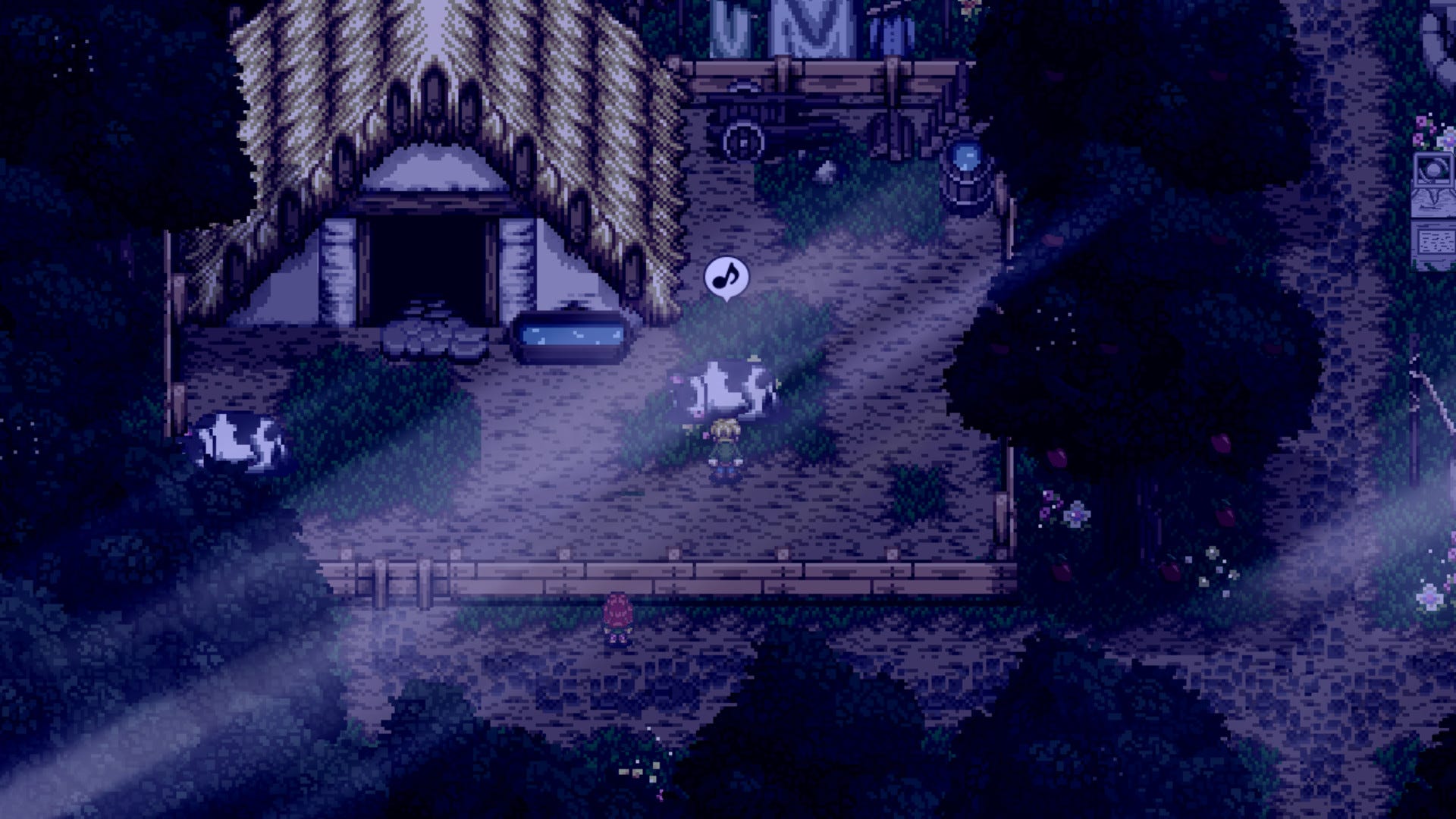 It's a beautiful day on the island. The waves are nibbling playfully at the shoreline, the farmyard animals are shuffling about happily in their pens, your little sister is bouncing around being a perfect nuisance like always. Time to get busy, then. The cows need to be milked, the eggs need to be gathered from the chicken coop, the seeds need to be sowed and watered.
You might find an hour to do a bit scavenging, here and there - gathering mussels from the rocks at low tide, or putting aside some wood for that pier your dad asked you to build. Just, don't forget the gods. The gods have needs too. Today it's crabs. Tomorrow? Who knows.
---
Rock Paper Shotgun Latest Articles Feed Thursday, October 12, 2023 1:09 PM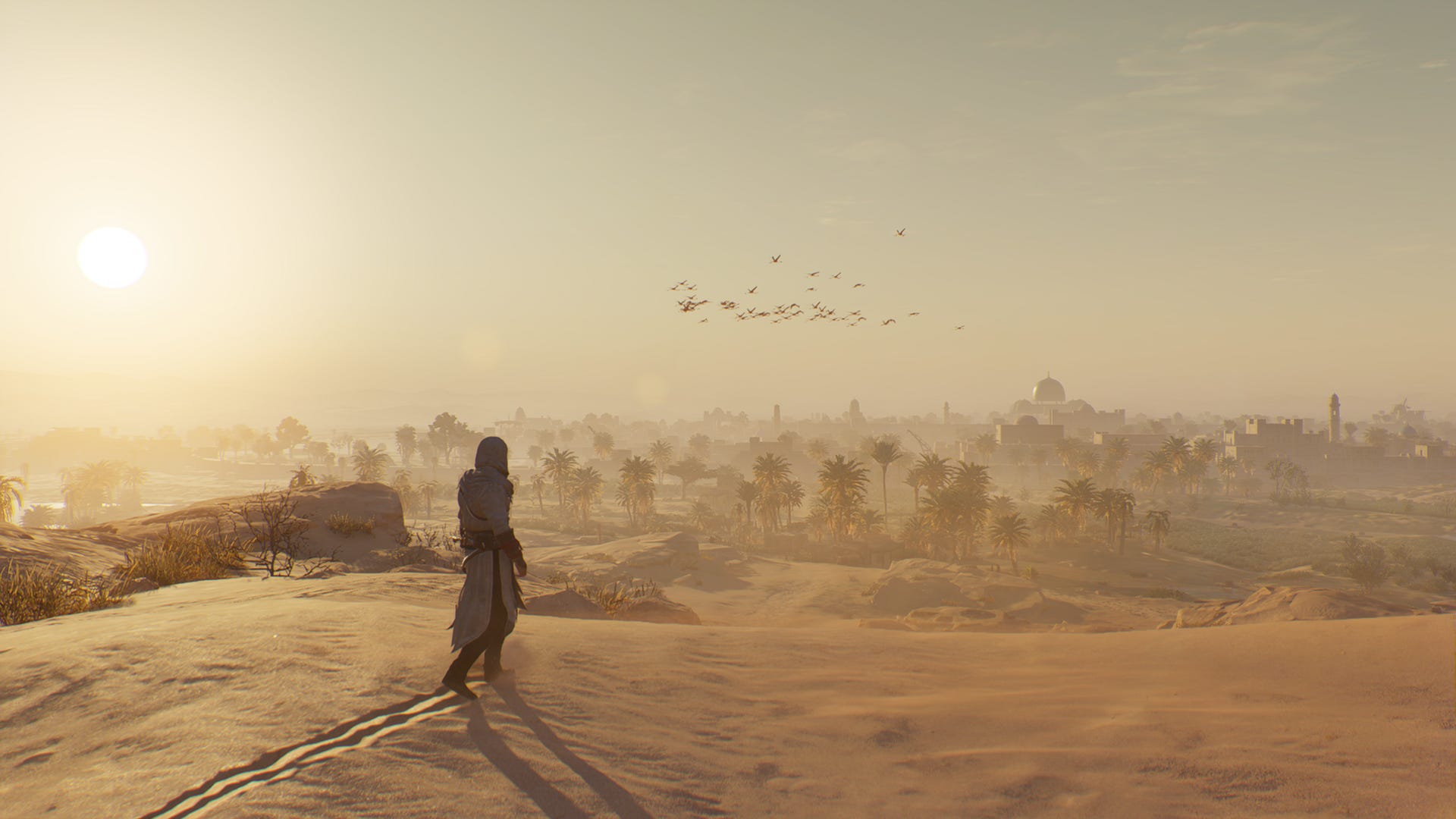 Good news, people who prefer their videogame graphics crispy rather than hazy and rainbow-edged! Ubisoft are working on an Assassin's Creed: Mirage patch that will let you toggle off chromatic aberration - aka the blurring of outlines and details for artistic effect, which you might consider appropriate to a game subtitled "Mirage", but which some people absolutely despise.
---
Rock Paper Shotgun Latest Articles Feed Thursday, October 12, 2023 12:08 PM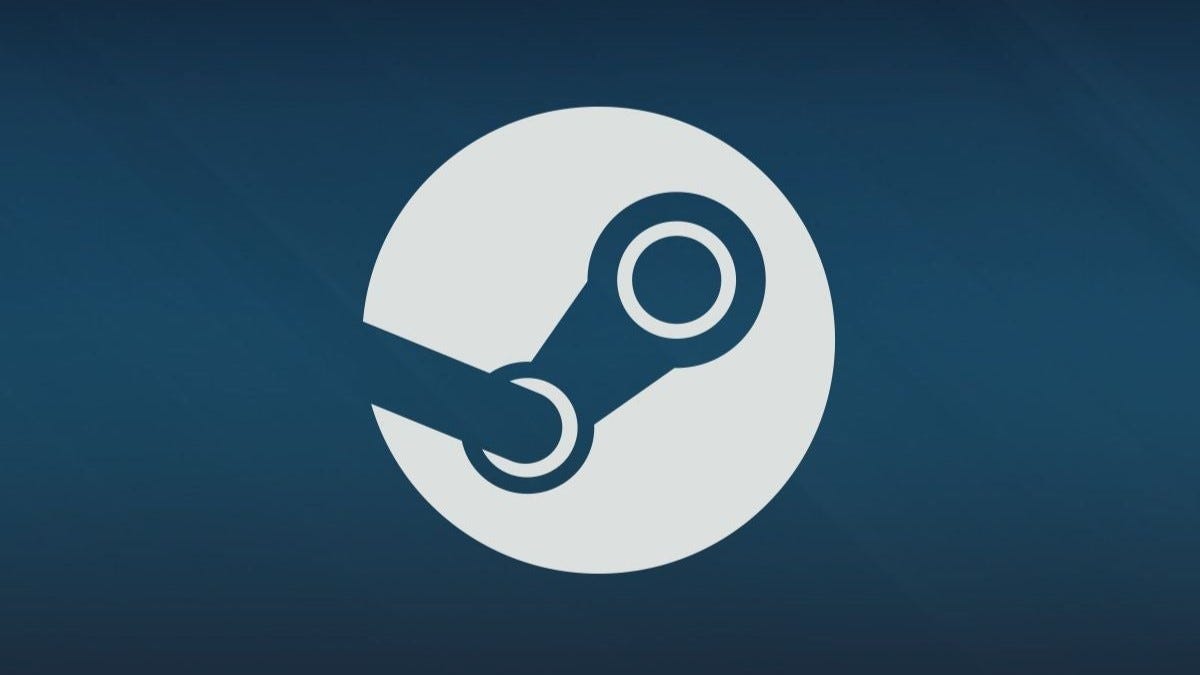 Valve are introducing text message verification for game developers using Steamworks, following what the platform-holders describe as a limited incident which saw hackers taking over several Steamworks accounts and adding malware to their games. Reportedly, fewer than 100 Steam players have been affected by the malware – I hope you're not among them.
---
Twinfinite Thursday, October 12, 2023 6:44 PM
Players are seeking out every galactic goldmine in the galaxy!
---
Twinfinite Thursday, October 12, 2023 4:30 PM
Warning! Do not play while eating.
---
Siliconera Thursday, October 12, 2023 7:00 PM
DLsite added support for nine more languages, adding up to fourteen languages you can purchase fanmade goods. This is due to an increase in foreign customers who want to use the site. It plans on increasing the number of works in these new languages, as well as further improving on its translation services.
Here are the languages you can browse DLsite in. Ones in bold are new.
Bahasa Indonesia

English

French

German

Italian

Japanese

Korean

Portuguese

Simplified Chinese

Spanish

Swedish

Thai

Traditional Chinese

Vietnamese
DLsite also offers a service called Translators Unite. Essentially, you're able to translate manga or audio works on the site, which the site will then sell as the official translation. Both the translator and the person who made the original work will then receive royalties from the sale. According to DLsite, 97% of purchases of translated works were from overseas customers. DLsite plans to start recruiting people who can translate from Japanese to the new languages, as well as finding works that will allow it.
You can use DLsite to find comics, doujinshi, games, ASMR audios, webtoons, and more. It includes works that are for a general audience, as well as for adults. It also offers tools and materials for creators (again, either for all ages or for adults).
Those who are interested can apply via the official website for free. Earlier this year, the site also announced that it would stop selling AI-generated art in order to protect artists.
The post DLSite Now Supports 14 Languages; Is Recruiting Translators appeared first on Siliconera.
---
Siliconera Thursday, October 12, 2023 6:30 PM
Bandai will release a new collection of The Legend of Zelda: Breath of the Wild gashapon capsule toy keychains. The collection will appear in Japan on the third week of October 2023. Each capsule toy will cost 300 yen (or about $2). There will be a total of five different keychains as part of the new collection. [Thanks, Dengeki Hobby!]
The new capsule toys include two mini figurines of Link holding a bow with an ancient arrow, with and without his cloak, the Master Sword on a pedestal, the letter Z from the BotW logo along with the Master Sword, and a silhouette of Link holding a bow and arrow while jumping.
You can check out the new Breath of the Wild capsule toy keychains in more detail on the gallery below.
In other Breath of the Wild news, Good Smile Company confirmed in August 2023 that the Nendoroid figures of Link and Zelda from The Legend of Zelda: Breath of the Wild will receive a re-release slated for December 2023.
The new The Legend of Zelda: Breath of the Wild gashapon keychains cost 300 yen (~$2) each, and they will appear in Japan on the third week of October 2023. The Legend of Zelda: Breath of the Wild is available on the Wii U and Switch.
The post Zelda Breath of the Wild Keychains Capsule Toys Releasing in Japan appeared first on Siliconera.
---
Siliconera Thursday, October 12, 2023 6:00 PM
The new Fragaria Memories boy for the day is Louterstella, who is the older brother of Klarkstella. Illustrator Ugonba designed him and his brother. He protects people with the power of astrology, and he only shows his true feelings before Louterstella, Kiki, and Lala.
Kiki and Lala are, of course, the names of the Little Twin Stars characters from Sanrio. Kiki is the younger brother and Lala is the older sister. Like Lala, Louterstella has pink hair, though he also has blue highlights in them to represent Kiki. Klarkstella has a similar hair color but with the colors flipped. Both twins are members of Blue Bouquet.
Other members from the group so far include Cielomort, Kurode, and Willmesh. There will be a final Blue Bouquet character before Sanrio goes on to introduce the members of Noir Bouquet. From the silhouette, we can see that this final member has very fluffy hair.
Yuki Sakakibara will voice Louterstella in Fragaria Memories. Some of his previous roles include Nanaki in The Genius Prince's Guide to Raising a Nation Out of Debt, Shinya Yuda in Monark, and Yako Amano in Ayaka: A Story of Bonds and Wounds.
More Fragaria Memories Knights, as well as details about the multimedia franchise, will appear at a later date.
The post Louterstella Is a Little Twin Stars Knight in Fragaria Memories appeared first on Siliconera.
---
Siliconera Thursday, October 12, 2023 5:30 PM
Bandai Namco revealed the Sand Land game English dub voice actors at the Dragon Ball New York Comic Con 2023 panel. This was accompanied by a new trailer for the game. In it, people could hear the different characters and get more of an idea of their personality. It also went more into the story of the action-RPG, which appeared at Summer Game Fest 2023.
Here's the full list of Sand Land English dub voice actors:
Beelzebub - Risa Mei

General Are - Andrew Lander

Lucifer - Keith Silverstein

Rao - John Lipow

Supreme Commander Zeu - Shawn Smith

Thief - Own Thomas
As a reminder, the new Sand Land movie aired in Japan in August 2023. Mutsumi Tamura voiced Beelzebub in it, while Rao and Thief were played by Kazuhiro Yamaji and Cho, respectively.
Here's the Sand Land English dub trailer. It begins by explaining how the world is basically a desert. Beelzebub brings up that demons belong in darkness. Rao comes to the town where Beelzebub is and says he's looking for a legendary spring. The two and Thief go in search of that water. While the video goes into the story, it also shows Beelzebub facing the army both on foot and in vehicles.
The Sand Land game will appear on the PS4, PS5, Xbox Series X, and PC.
The post Watch the Sand Land Game English Dub Trailer appeared first on Siliconera.
---
Siliconera Thursday, October 12, 2023 5:00 PM
Earlier in October 2023, the Japanese video game developer Compile Heart announced five new games are in the works, and that it is taking itself in a new direction focused on quantity. Now, the company has launched a title lineup website filled with a list of upcoming titles, as well as outbound links to their respective official websites when available.
The upcoming Compile Heart games currently listed on the new website are as follows:
A new untitled shooting game
Death end re;Quest Code:Zion
Madou Monogatari 4
Mugen Souls and Mugen Souls Z Nintendo Switch Versions
Todokero! Tatakae! Calamity Angels
Touhou Spell Carnival
Currently, the only games featured on the new website that have open, dedicated websites are Mugen Souls and Mugen Souls Z. Though the planned shooting game currently has no name, an image of a character from the game is displayed on the website. That and all of the remaining titles, excluding Mugen Souls and Mugen Souls Z, are planned to be released in Summer 2024 for the Nintendo Switch, PS4, and PS5 in Japan. Mugen Souls and Mugen Souls Z are on the Switch outside Japan already.
Six upcoming Compile Heart games were added to a new title lineup website. More titles are planned to be added to the new website in the future.
The post Compile Heart Opens Website Its New Games appeared first on Siliconera.
---
Siliconera Thursday, October 12, 2023 4:30 PM
Cover announced Kobo Kanaeru, Vestia Zeta, and Kaela Kovalskia, the third generation Vtubers from Hololive Indonesia, will all unveil their new 3D models in their own showcase streams from October 15-28, 2023. On October 28, 2023, they will all meet together for a 3D collaboration stream.
Each of the Hololive Indonesia 3D showcases will be held at different times on the respective VTuber's YouTube channels. Here's the schedule and hashtag for each of the performers' streams:
Each stream has its own hashtags, which were shared in the list above. People can use them to post screenshots or impressions from the 3D showcase livestreams and show support for each performer.
The third generation of Hololive Indonesia debuted back in March of 2022, so the three Vtubers have been waiting over one year to be able to stream with a 3D model.
The Hololive ID 3D model showcase will begin with Vestia Zeta on October 15, 2023. Kaela Kovalskia's will follow on October 20, 2023, with Kobo Kanaeru's happening on October 27, 2023.
The post More Hololive Indonesia Vtubers 3D Showcase Streams Premiere Next Week appeared first on Siliconera.
---
Siliconera Thursday, October 12, 2023 4:00 PM
Square Enix announced the fifth Final Fantasy XIV arrangement album Forge Ahead is on the way. It is currently available to pre-order on the Square Enix online store for $44.99. The album will be officially released on November 29, 2023. The official website for the album includes a sample of each of the 19 included tracks.
The Final Fantasy XIV Forge Ahead Arrangement Album songs are split into two sorts. There are nine in the piano collection and ten band arrangements. Keiko will be performing the piano collection's pieces, while The Primals will be performing the band arrangements. The album will also feature collaborations with Jason Charles Miller and Amanda Achen, who both provided vocals for the MMORPG in the past. You can also find newly shot in-game and artist video footage on the Blu-ray disc included. For those who pre-purchase the album early, they will receive a limited sleeve case. Depending on where you buy it, you could get one of four different sleeve designs.
The soundtrack includes two in-game item codes to redeem. If you get it, you can access the two Orchestrion Rolls in-game:
"Dedicated to Moonlight" (Forge Ahead: Band)
"In the Balance" (Amanda Achen Vocals)
The Final Fantasy XIV Forge Ahead Arrangement Album can be pre-ordered off of the Square Enix online store now. It is priced at $44.99. It will be released on November 29, 2023. Final Fantasy XIV is available now on PS4, PS5, and PC and is heading to Xbox Series X in Spring 2024.
The post Final Fantasy XIV Arrangement Album Arrives in November appeared first on Siliconera.
---
Siliconera Thursday, October 12, 2023 3:30 PM
Admiral Ryokugyu will appear in next week's episode of One Piece (Episode 1079), and he has a new voice actor. When he previously appeared in the show, Keiji Fujiwara voiced him. However, from his next appearance and onwards, Junichi Suwabe will portray the character. This is because Fujiwara passed away in 2020 from cancer.
In One Piece, Ryokugyu (or Aramaki) is an admiral in the Marines. He first appeared after the time skip and debuted during the Levely Arc. However, it was not until the end of the Wano Country Arc when readers and viewers got to see his full appearance or learn his real name.
Keiji Fujiwara was a prominent and well-known voice actor who portrayed major roles in a wide variety of anime and games. Since his debut in the early 1990s, he went on to play characters like Hiroshi Nohara in Crayon Shin-chan, Maes Hughes in both Fullmetal Alchemist series, and Axel in the Kingdom Hearts series.
His replacement, Junichi Suwabe is also someone who debuted in the 1990s and should be a familiar voice for many anime and game fans. Some of his popular roles include Grimmjow in Bleach, Victor in Yuri!!! On ICE, and Archer/EMIYA in Fate/stay night.
Junichi Suwabe will replace Keiji Fujiwara as Ryokugyu on One Piece starting from Episode 1079. You can watch One Piece via outlets such as Crunchyroll. Viz Media handles the manga.
The post Admiral Ryokugyu Voice Actor Replaced in One Piece appeared first on Siliconera.
---
Siliconera Thursday, October 12, 2023 3:00 PM
When a game is coming to multiple platforms at once, there can be a concern about which version might be best. Especially if one of the platforms might be considered less technologically impressive than the others. I was almost wondering this about Fate/Samurai Remnant and its Switch version, especially since I thought the trailers were gorgeous. However, it's a situation where yes, this iteration is absolutely fine. It might not be as fluid and impressive as, say, the PS5 or PC one, but it's still well worth the time.
Of course, there are really no issues in combat. I didn't notice any lag. An ample number of enemies would appear. Given that Fate/Samurai Remnant relies more on observing enemies to know when to use a heavy attack against opponents glowing red, certain enemies are shielded, and boss-type foes' guard is down, it's clearly different from other Musou games. Yes, your fights typically won't be "fair" in terms of numbers. But this isn't a situation where you're always against hundreds. Enemy numbers can be in the 10s, 20s, and 30s, which ensures things move at a good pace.
It's more when you're exploring larger areas that someone might notice a difference between platforms. I've seen the environment and character models look a bit crisper on the PC version, compared to the Switch one, but Fate/Samurai Remnant still looks fine. Especially when played on a smaller screen, as all of my time was spent in handheld mode. The only time it really become a noticeable issue is when there would be the overview "movies" when heading to a new area. There's be a bit of lag or stuttering as it would sweep over an area of Edo, rather than a smooth, flawless, gorgeous situation.
However, any Fate/Samurai Remnant cinematics also looked pretty good on the Switch. Even if there was a lot going on, it still left a great impression. I'd almost notice the backgrounds would seem a bit more muted when such situations would arrive, rather than affecting the quality of character models. It meant you could still focus on the all-important characters. Not to mention if it was an active moment, the actual movements of the Servants and Masters ended up stealing the spotlight and distracting from any technical issues.
But when I think about it, I shouldn't have been surprised or concerned. Omega Force has been doing a pretty great job on Musou games for the Switch for years. Yes, they do tend to really excel when they're made just with the system in mind, like with Fire Emblem Warriors: Three Hopes or Hyrule Warriors: Age of Calamity. But even the multiplatform games like Persona 5 Strikers, One Piece Pirate Warriors 4, and now Fate/Samurai Remnant, are always perfectly serviceable on the Switch.
I suppose what I'm saying is Switch owners who are interested in Fate/Samurai Remnant shouldn't worry about its performance. It's fine here. Yes, it might look a bit sharper and run smoother on the PS4, PS5, or PC. However, the Switch version of the game is still a really fun and unique Musou experience.
Fate/Samurai Remnant is available for the Nintendo Switch, PS4, PS5, and PC.
The post The Fate/Samurai Remnant Switch Version's Better than I Expected appeared first on Siliconera.
---
Siliconera Thursday, October 12, 2023 2:30 PM
Vtuber company VShojo yet again teased a new possible addition, this time with "Attack of the Cockroach Woman" art. While there is no envelope like with past recruits yet, the poster features a silhouette of a woman with glowing eyes, antennae, and appendages. All of the other active members of the company, including newcomers Kuro and GEEGA, also appear.
First, here's the actual VShojo Vtuber announcement for "Attack of the Cockroach Woman." There's still no release date or time for this reveal yet. It only noted it is "coming soon."
The poster does refer to this as a VShojo Production. So if it isn't an actual new performer joining the roster, it is possible that this could be a teaser for some sort of animated segment. After all, the company did do something similar earlier in 2023. There was a VShojo Maid Cafe animated short starring all of the Vtubers currently active in the company. That also involved a release of merchandise of the characters in those costumes. So on the off chance this isn't an entirely new member, it could be teasing a new short starring everyone.
There have been two new additions to the company's roster in September 2023. First GEEGA announced she would join the company. After some mysterious teasing, Kuro joined and became the first male performer with the group.
The post VShojo Shares Vtuber Attack of the Cockroach Woman Teaser appeared first on Siliconera.
---
Siliconera Thursday, October 12, 2023 2:05 PM
At the New York Comic Con 2023, the Dragon Ball Special Panel revealed a new Dragon Ball Daima anime will begin airing in Fall 2024. It seems this series will provide an alternate take on the types of tales we remember. All of the cast appear as children. The Toei Animation YouTube channel also already uploaded the teaser.
Here's a first look at the new anime series. The announcement confirmed that Akira Toriyama is involved for the character design and story. There are also brief moments showing that while everyone has a childlike appearance, characters like Marron will appear with her parents Krillin and Android 18. Master Roshi also shows up as a younger version of himself.
One of the other recent Dragon Ball series is Dragon Ball Super. Its fifth season ended with episode 131 back in 2018. There is also a Super Dragon Ball Heroes web series. There are also more Dragon Ball Xenoverse 2 updates planned for 2023 and 2024, with PS5 and Xbox Series X ports planned for next year.
The new Dragon Ball Daima anime will begin airing in Fall 2024. Crunchyroll hasn't announced if it will pick it up. The Dragon Ball Super manga is running now and is handled outside by Viz Media. The other Dragon Ball anime series and films are on Crunchyroll.
The post New Dragon Ball Daima Anime Airs in 2024 appeared first on Siliconera.
---
Siliconera Thursday, October 12, 2023 2:00 PM
Sandlot and D3 Publisher released a new trailer announcing that Earth Defense Force 6 will finally be making a worldwide debut sometime in Spring 2024. The game originally released in Japan back in 2022. At the time, it experienced a strong launch week. The companies also released DLC featuring Hololive Vtubers as deployable decoys.
The worldwide announcement trailer begins with a news broadcast before shifting to what appears to be an in-universe propaganda video filled with the series' trademark campy dialogue and numberless hordes of enemies. Gameplay footage in the latter half of the trailer shows off the game's more muted and gravelly color palette as soldiers fight amongst the ruins of a ravaged Earth.
You can watch the full trailer below:
Not including the Yuke's-developed spin off games Iron Rain and World Brothers, the last mainline EDF game to release in the West was Earth Defense Force 5. It debuted in 2019, also two years after the Japanese release.
The new game takes place three years after the events of Earth Defense Force 5 and will put players in the boots of soldiers defending the Earth from invading aliens and their swarms of mutant insects. Four classes will return from the previous games: the adaptable Ranger, the mobile Wing Diver, the heavily armored Fencer and reconfigured Air Raider.
Earth Defense Force 6 is scheduled for a Western release in Spring 2024 for the PC, PS4, and PS5. The game is already available in Japan.
The post Earth Defense Force 6 gets Western Release Window and New Trailer appeared first on Siliconera.
---
Siliconera Thursday, October 12, 2023 1:30 PM
Square Enix shared a new Final Fantasy VII Rebirth clip showcasing the new item crafting system. Players can collect ingredients from the field and use recipes to create new items on the fly. Each time a player creates a new item, they will gain experience to level up their crafting skills. Some recipes require reaching a minimum crafting level in order to be able to create new items.
Some of the initial items that players will be able to craft in FFVII Rebirth include Potions, Mist Potions that recover 350 HP to all allies, Phoenix Medicine (known as Phoenix Down in English), Antidotes, Smelling Salts, and Echo Mists.
In particular Mist Potion, Phoenix Medicine, and Echo Mist appear to require a Crafting Level 2. If players don't have enough ingredients for a particular recipe, these recipes will be marked in red. As players find new recipes and hone their crafting skills, they will be able to create increasingly rare items.
You can take a look at the new Final Fantasy VII Rebirth item crafting system clip here:
Final Fantasy VII Rebirth will come out for the PlayStation 5 on February 29, 2024. A Sony exclusivity period will end on May 29, 2024. FFVII Remake is available for the PS4, PS5, and PC.
The post See the Item Crafting System in Final Fantasy VII Rebirth appeared first on Siliconera.
---
Siliconera Thursday, October 12, 2023 1:05 PM
There's an update on the ongoing Pokemon and Van Gogh Museum collaboration, this time involving the Pikachu with Grey Felt Hat trading card. The item became unavailable after its initial announcement and release, as it was tied to specific pieces of merchandise. However, it now confirmed that the cards will be back as a purchase bonus if people but a certain dollar amount of merchandise.
As a reminder, at the beginning of October 2023 the Pokemon at the Van Gogh Museum promotion kicked off. This also led to the promotional Pikachu trading card for the Pokemon offshoot. Tie-in merchandise like a Pikachu plush, Eevee figure, bags, journals, wall art, and Pokemon TCG items like a playmat, deck box, and card sleeves. All of the items sold out, as did the card.
The new pruchase, when again available, will be available with $30 purchases. That is before shipping is factored into the equation. The plateau also means people would qualify for free shipping, as that has a $20 minimum at the moment.
In case you missed seeing the Pokemon trading card game design, here's how it looks. Following the release, people were selling the promotional design online on sites like eBay.
The Pokemon at the Van Gogh Museum event will run until January 7, 2024. There's no exact date yet for the return of that card in the Pokemon Center store.
The post Van Gogh Museum Pikachu with Grey Felt Hat Pokemon Card Returning appeared first on Siliconera.
---
Siliconera Thursday, October 12, 2023 12:30 PM
Nintendo announced the latest Pokemon Scarlet and Violet patch is live and fixes issues with both NPC trainers and Pokemon Home transfers. Both the main game and latest The Teal Mask DLC had issues preventing people with the game recording if you won certain battles. At the same time, there was a problem with certain sorts of Pokemon transfers, depending on the origin.
With the trainer situation, Nintendo noted two specific sorts of situations that could be problems. It brought up the Pokemon League representative and Ogre Clan members. With the fix, it means that the Pokemon Scarlet and Violet NPC trainers can be fought again once the update is applied.
As for the issue with Pokemon Scarlet and Violet transfers from Pokemon Home, that specifically involved Pokemon GO characters. Nintendo pinned down that people who were trying to get Pokemon caught in the mobile game transferred to the storage system weren't then able to bring them over. It was noted to be a patch 1.3.2. Now those can be carried over to the Switch game.
Pokemon Scarlet and Violet are available for the Nintendo Switch, and patch 2.0.2 is live. The Teal Mask DLC is also out now, and the Indigo Disk DLC is expected to release sometime in Winter 2023.
The post Pokemon Scarlet and Violet Patch Fixes NPC Trainers, Pokemon Home Transfers appeared first on Siliconera.
---
PC Invasion - FeedDDD Thursday, October 12, 2023 7:42 PM
While you might want to collect the most powerful weapons, the best-looking space suits, and the most powerful ships in Starfield, it is totally acceptable to take a break from time to time and just go furniture shopping. And by furniture shopping, I mean crafting the furniture yourself from scratch. Here is how to get Luxury Textile in Starfield. Starfield: How to get Luxury Textile Purchase Luxury Textile from a vendor Image: PC Invasion If you don't mind some randomness in your daily Starfield ventures, then you can get Luxury Textile from the main vendors across the galaxy. When I mention randomness I'm referring to the fact that each of these vendors will have a randomized inventory that will change every 48 hours. You can just sit and wait for 48 hours at each of these locations or travel from one to the other. In my case, I found Luxury Textile at the UC Exchange, located at Cydonia, Mars. Here is a list of some potential vendors you can visi...
---
PC Invasion - FeedDDD Thursday, October 12, 2023 7:08 PM
Considering the fact that Lords of the Fallen takes such heavy inspiration from the Dark Souls series and other games like it, fans of those titles will inevitably wish to know exactly which series-staple features it carries over. Fans may take particular interest in the possibility of Lords of the Fallen incorporating co-op or some other kind of multiplayer feature. Those who have listened to discussions about Dark Souls for any length of time will likely already know that its unique approach to online multiplayer helped it stand out when it released. Does Lords of the Fallen take cues from that title by including a co-op feature of its own? Related: Can you play Lords of the Fallen on the Steam Deck? Is co-op included in Lords of the Fallen? Fortunately, Lords of the Fallen does indeed support co-op play, and as one would expect, it functions relatively similarly to Dark Souls. You have the option of summoning another player into your game to fight potentially t...
---
PC Invasion - FeedDDD Thursday, October 12, 2023 7:08 PM
Deep Rock Galactic and the Bullet Heaven genre is a combination I never knew I needed. It seems that treacherous mining operations are just as dangerous in 3rd person as in 1st, so much so that the company offers Supply Drops to help out. The question is, what are the good rewards? With the dangerous swarms of enemies, picking the right one is crucial. Here are the best Supply Drop upgrades in Deep Rock Galactic: Survivor. Related: How to defeat the Dreadnought Boss in Deep Rock Galactic: Survivor Best Supply Drop upgrades in Deep Rock Galactic: Survivor Image: PC Invasion At the time of writing, there are 4 Supply Drop rewards which grant the following: Nitra Scanner: There is a small chance to find Nitra when mining Gold Scanner: There is a small chance to find Gold when mining Red Sugar Cube: Collecting Red Sugar increases max HP by 2 XP Scanner: There is a small chance to find XP when mining. All these dro...
---
PC Invasion - FeedDDD Thursday, October 12, 2023 5:55 PM
Now since MW3 betas are commencing, all the modes both new and classic are being played. Fans of the older games can find a home here, and players who haven't experienced the massive shooter can for the first time. From my time from the Early Access on the PlayStation 5 last weekend, it seems like everything from the original game is making its way over. Modes such as Kill Confirmed and maps like the iconic Rust were playable during the weekend. There's a classic mode that has been missing, if you guess Search and Destroy, you'd be right. For the following weekend, the beta is opening up to other platforms and raising the level cap. However, many players are wondering if the mode will be present. To find out if Search and Destroy game mode is in MW3, we got the answer. MW3: When will Search and Destroy game mode be available? While the game mode is available, you won't be able to play it right away. Activision has outlined details for the open beta weekend ...
---
PC Invasion - FeedDDD Thursday, October 12, 2023 5:38 PM
Not long after you begin your time with Deep Rock Galactic: Survivor, you'll reach one inevitable conclusion: it sure would be nice if you could get Gold and Nitra more quickly. There are in fact ways to accrue those precious resources more readily, but you typically have to discover them on your own. To speed that process along a bit, here is our guide telling you the best ways to farm Gold and Nitra in Deep Rock Galactic: Survivor. How to efficiently farm Gold and Nitra in Deep Rock Galactic: Survivor Gold and Nitra are the currencies that allow you to build up your character between stages so you can face the game's greatest challenges. Since you need them during each dive, you'll want to quickly gain the ability to farm Gold and Nitra efficiently. Then, once you have your supply chain sorted, you can worry about aiming at other milestone unlocks. Screenshot: PC Invasion Start by killing loot bugs. They have it coming, anyway. ...